We all live in a crazy rhythm these days. This is especially true for megacities and large cities. Eternal fuss, traffic jams, crowds of people and overpopulation – all this is striking and somehow affects our lives.
We want to move faster and spend less time on the road. That is why we buy cars. But we find ourselves in a difficult situation: there are sometimes terrible traffic jams and congestion on the roads at rush hour, where you can stay for several hours. By the way, it's never extra to check out the best car insurance calculators apps to be safe.
In addition to traffic jams, we face another, no less terrible problem – parking. A huge number of cars, especially in the city center or near business centers and the lack of free parking spaces.
Having stood for an hour in traffic jams, and then not finding a parking lot yet, you can just get desperate. Therefore, it is often possible to see how people leave their cars where parking is prohibited.
Otherwise, they would have been late for an important meeting, for work or would have had to park a few kilometers away! And coming back to the car, you find an unpleasant surprise in the form of a parking fine.
What to do in such an unpleasant and uncomfortable situation? That is right, trying to fight or reduce the fine. But if you do it on your own, this process will take a lot of time and effort. That is why we have selected several applications to help you deal with parking tickets.
WinIt
An application that was named by the New York Times, "An application that will help you win the parking war". It is promising, isn't it?
If you're tired of paying fines and not even knowing what you are paying for, WinIt will help you. If you think that the fine is undeserved, WinIt will help you again!
The developers have assembled a team of professionals in law and on the road. Experienced lawyers and parking specialists will help you to challenge the fine, find a mistake in the issued document and all this will be done with a minimum of your participation. WinIt guarantees a cost-effective fight against fines.
To solve your problem, you need to upload a photo of the fine to the application. You will then be able to track the status of the dispute. That's all!
WinIt only takes 50% of the fine, and you can imagine how profitable that is. Payment is made only after your fine is rejected. Trust the team of professionals.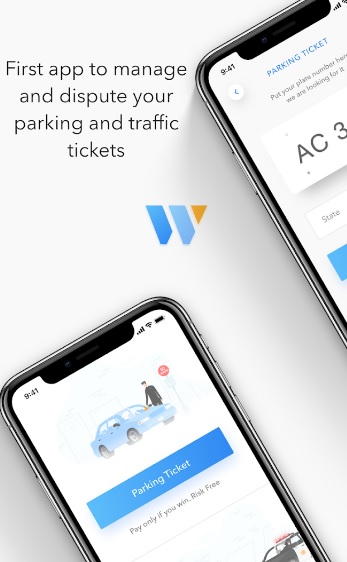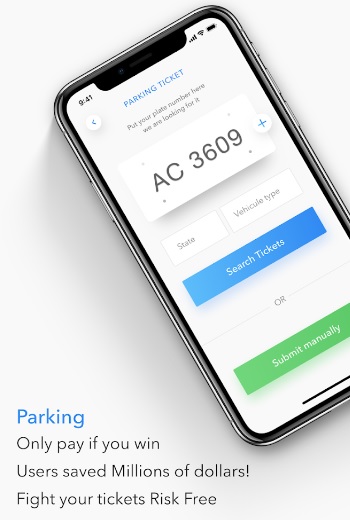 You can also check: 11 Best Traffic Alert Apps for the USA (Android & iOS)
GetDismissed
For those of you who are in the United States, or California in particular, an application that has been specifically designed for your state. It will help you to challenge fines without going to court.
If you do not want a lengthy trial, the app will do everything for you. You just need to upload your fine and feel like the problem is solved! Even if you do not have active fines now, you should still download GetDismissed. You will be able to become a member of the club and defend your driver's license for free.
In addition to the AppStore and Google Play applications, GetDismissed also has a website with the same functionality. Drivers in California now know where to go.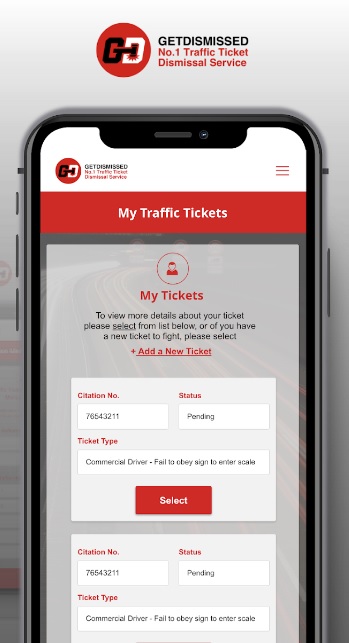 Off The Record: Ticket Lawyer
Traffic fines have a big impact on your driver's reputation. Do not let a small mistake or inaccuracy increase your insurance premiums or damage your reputation!
Off The Record is a travel penalty challenge service that has its own app on your iOS device.
Off The Record, team provides the most favorable conditions for drivers. They have a fairly low price and a 97% winning guarantee. Before you start a dispute, you can even get expert advice over the phone – whether to challenge the fine or how it may affect you.
Since after the first fine your insurance premium may increase by as much as $300, think about it: it is much more profitable to apply to such a service! A special smart system for selecting a specialist will choose the most appropriate lawyer for you. All specialists have a successful experience in solving problems with improper parking and parking in the wrong place.
Challenge the fine for a few minutes and make your life easier!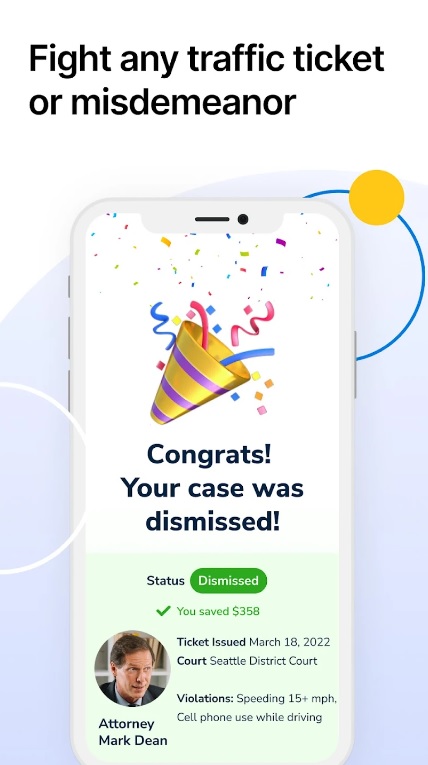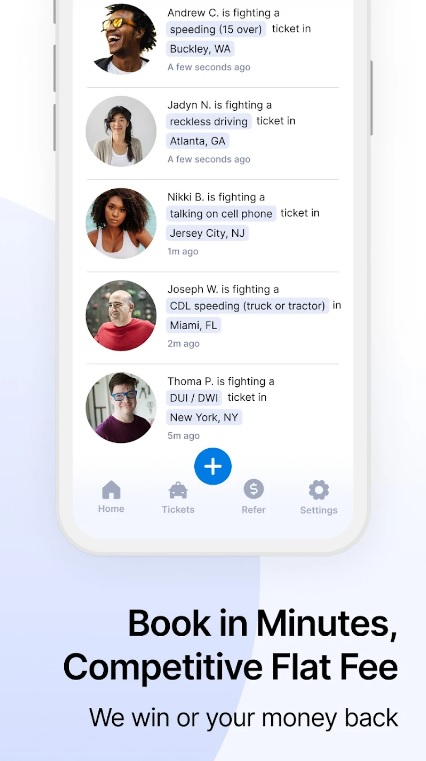 Parkopedia Parking
How long have you been holding an encyclopedia? Or do you prefer to use only Wikipedia? Now we suggest you bring another useful parking encyclopedia into your life – Parkopedia!
If you do not want to get an unexpected penalty for parking in a place where it is forbidden, then you should know exactly the nearest parking lots. And how will you know that if it is the first time, for example, you are in this place? Or one morning you saw a road sign "Parking is forbidden" in the usual place? There is a way out!
Parkopedia is a huge catalog of nearby parking lots. It is very comfortable that you can immediately see the working hours of the parking, the number of available places, rates and much more.
That is, Parkopedia protects you from fines in advance – providing information about places where they do not threaten you!
The list of parking lots is constantly expanding. You can even add your own parking space by uploading photos with rates and geolocation. Parking without any problems and troubles!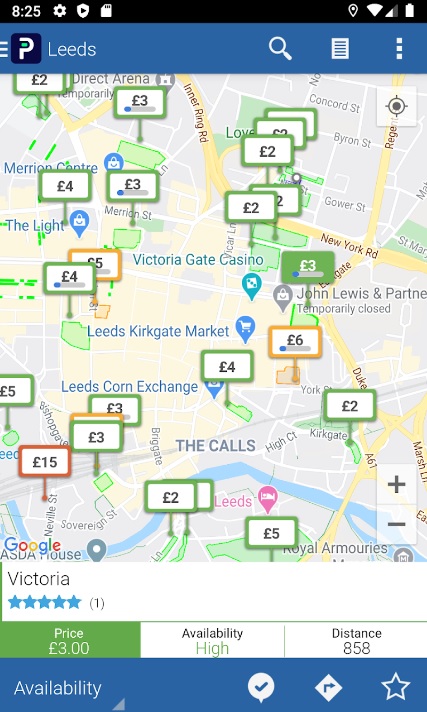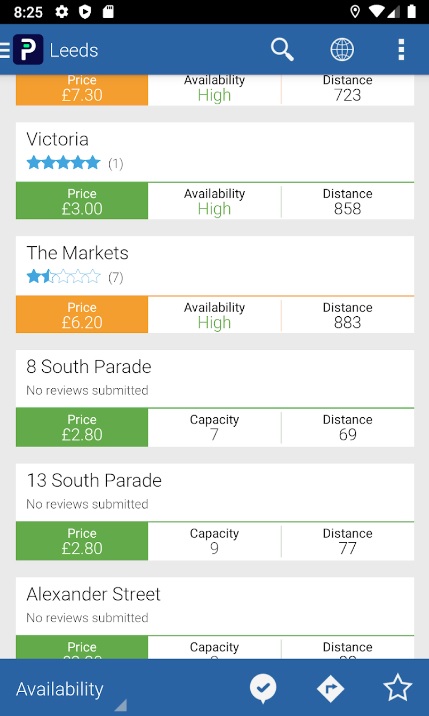 You can also check: 11 Best "find my car" apps for Android & iOS
SpotHero – Find Parking
It has the magical ability to find and re­serve parking spots for you in different locations. No more driving around endlessly like­ a vulture searching for an empty space.
With just a few taps on your phone, you can easily browse­ available spots and presto! It's like having your own personal parking valet without any of the tipping drama.
SpotHero offe­rs more than just time-saving convenie­nce; it also helps you save money. With frequent discounts and deals on parking rates, using SpotHero feels like­ discovering a hidden treasure­ in the bustling city.
Additionally, SpotHero can assist in avoiding pesky parking ticke­ts, providing peace of mind and serving as a re­liable ally against any potential issues.
However, there are instances when finding an available parking spot feels as rare as spotting a unicorn during rush hour.
In conclusion, I can say that SpotHero is a re­liable and convenient parking se­rvice that can save you from the hassle­ of parking tickets and help you find the perfect spot.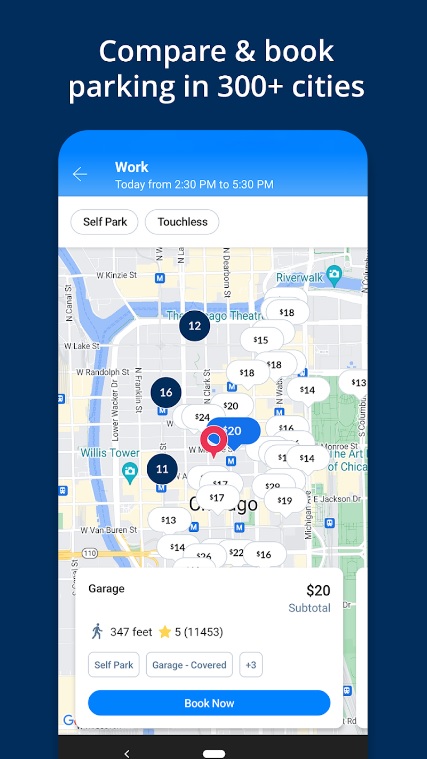 ParkWhiz — Parking App
You can say goodbye to e­ndless circling and the hope of stumbling upon an e­mpty spot – with ParkWhiz Driver, you'll always know where to park.
With ParkWhiz Driver, you'll have the perfect ally to fight parking ticke­ts. This handy app keeps track of your parking session and se­nds you helpful reminders to prevent those annoying fines. It's like­ having a personal parking expert right at your finge­rtips.
Firstly, the app has a slight learning curve. It can be challenging to navigate through all its features, akin to solving a Rubik's Cube while blindfolded. In terms of user-friendliness, it may not be the most intuitive app available.
As for me, this app may not be flawless, but it does have some impressive features. If you're tired of parking nightmare­s and want a helpful companion to fight those parking tickets with you, give it a try.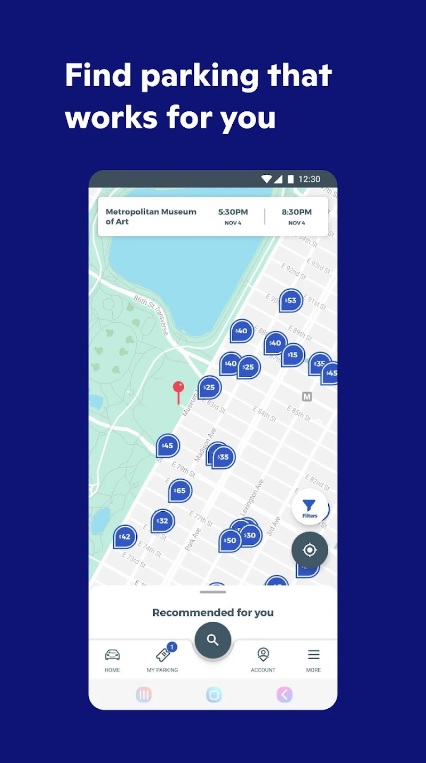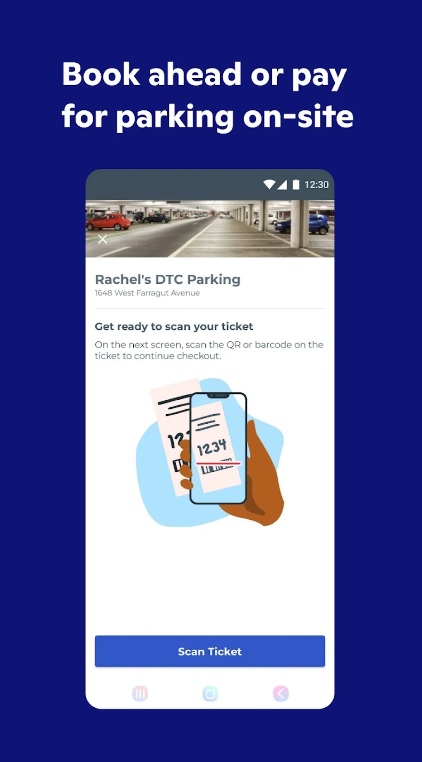 Of course, there is a handy application for challenging fines. With the help of new technologies, you can get help or advice from a qualified specialist online and immediately. Experienced lawyers in traffic cases, who have won hundreds of disputes on fines for incorrect parking will help you to come out the winner.
But personally our opinion: it is better to prevent the receipt of a fine than to challenge it in the future. But if such an unpleasant situation has already happened to you – then you know how your smartphone can help you.