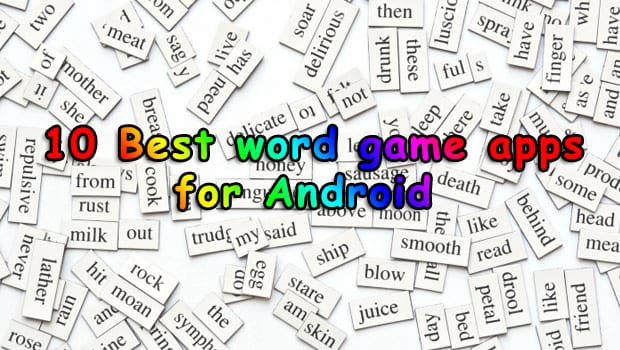 Who doesn't love word games? Well, there are certainly some people who don't love word games, but it is most like that they are not reading this article right now. If they are, I hope they will change their mind, because… word games are awesome! Our language is the most powerful tool we have and word games train it, challenge it and enrich it with new words.
Words are like codes – the more words you know, the more information is available for you. Throughout our lives we are learning new codes, new words – some get forgotten, others remain being used on a daily basis. Do you want to sharpen your mind and refresh your memory? Are you ready to have fun while making up the trickiest puzzles? Then let's begin our journey through the best word game apps for Android devices!
WordBrain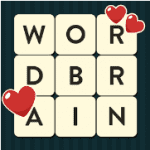 WordBrain is a nice word game app, which will make your dull minutes of waiting for something fun and entertaining. The rules are simple: you are given a bunch of letters which you should use in order to compile a word. The first levels are very easy, but the game is getting tougher and tougher with every level.
It's worth telling about the leveling system of WordBrain, which we have found quite amusing – you begin with an ant, which brain weighs only 20 and end with a unicorn, which brain weighs 5600! If you happen to learn a foreign language like French, Italian, Russian, etc., you can go to settings and choose it instead of English so that you could learn a few words of the language you study.
Cool sounds and modern design make WordBrain deserving a 5-star rating. Download the app now and start 'increasing your brainsize'!
Wordfeud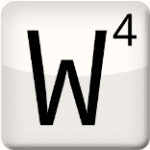 Wordfeud is a word game played with others. You can play either with one of your friends on Facebook or with a random player. At the beginning, you are given seven letters. Your purpose is to gain as many points as possible by making up the most complicated words and/or using the most complicated letters. This can be extremely hard to do, especially when you have got the letters that at first sight seem unusable. The cool part is that you have to build up words using the ones your opponent and you made before.
The languages presented in this game are mostly Scandinavian. There is English, of course, so no worries if you don't speak Finnish, Dutch or Swedish. The boring part of the game is that you have to wait a lot while your opponent makes a move, but if you are playing with one of your friends, you can avoid this problem. And, as it turns out, you can play up to 30 games simultaneously, which makes the waiting part not so terrible.
There are two versions of the game. The free one includes ads, but they don't bother too much. The advantages of the game are (1) that it really makes you think and (2) it weighs only 4 MB. So if you are not afraid of waiting and are into such kind of games, get Wordfeud now and enjoy!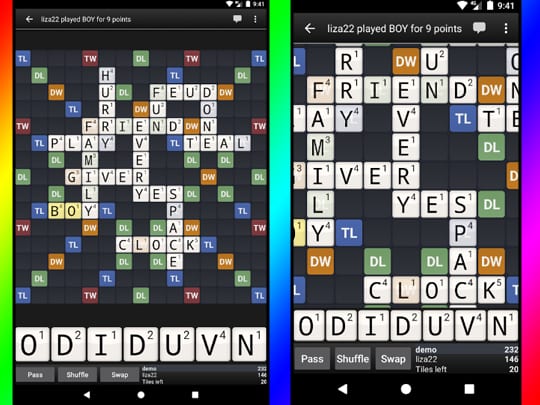 Words With Friends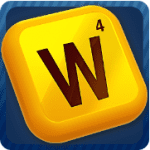 Words With Friends is similar to the previous word game app. The rules are the same. A little advantage of this one is that the rules are explained, which is quite useful if you play for the first time. However, if you are familiar with the game, you might find it a little bit superfluous (in this case you can always tap the skip button).
Just like in Wordfeud, you are able to invite your friends to the game or play with a person chosen randomly for you. Several games can be played at the same time, but we have managed to find an active player who doesn't keep you waiting very fast – with the first try. (This person is probably angry right now, as this review is being written instead of making a pass))
You can choose one of the most popular European languages, such as Spanish, French, German, Italian, etc. Fast Play mode is only available in American English. If you feel you are not ready to play with real opponents, you can train on your own in Solo Play mode.
The advantages of this word game app are (1) that it is colorful and nice to look at and (2) that it is engaging and quite interactive (there are goals to achieve). There is one very unpleasant disadvantage though – the ads which pop up after every move and last for at least 5 seconds, which is a little bit annoying, especially when you inadvertently tap on them. To sum up, the game is dope, the ads suck. Try it now, maybe you'll be luckier with your experience. Have fun!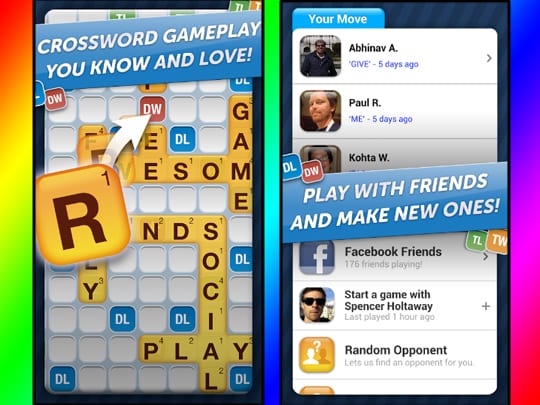 Scrabble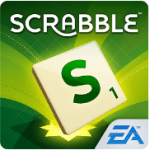 Scrabble is one more game similar to the ones above. This one is designed by Electronic Arts, which by itself implies high quality. The app weighs around 50 MB, which is practically the same to Words With Friends, but is a lot more than Wordfeud.
The app's main advantage is that you don't need to sign up in order to play – you can play right away and connect to Facebook afterwards in order to invite friends to play with you. The interface is bright, green color calms you down and makes you think faster. There are several modes, including a single player mode and "pass n' play" mode. There is also a variety of languages to choose from – all of them are European. As for disadvantages, again – the annoying ads.
Our conclusion is that this is an ordinary app among such kinds of apps – no worse and no better than the other ones. It is definitely underestimated by users (on Google Play it has only 3.9 stars). So we recommend it to you as well! Download it, play it and have lots of fun!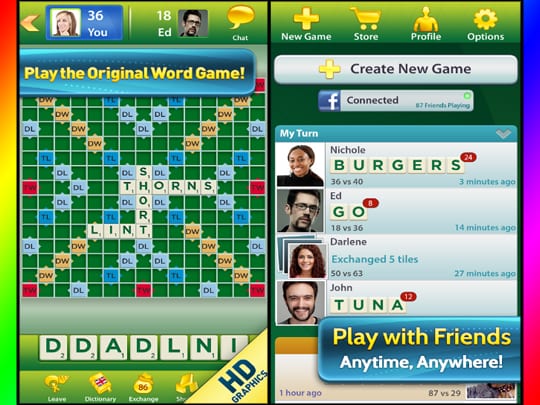 7 Little Words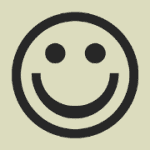 7 Little words is a pleasant puzzle game, in which you should make up words using letter groups. To be more precise, you are given 20 letter groups and 7 clues for the words that you need to compile. There are 50 of such little cute puzzles that are absolutely free.
The game gives you a sense of solving crosswords like in old times and, at the same time, makes the whole process less time-consuming and more rewarding. A pretty simple and convenient design makes the game irresistible in situations when it is possible to spare a couple of free minutes on a game. Download 7 Little Words now and enjoy the puzzles!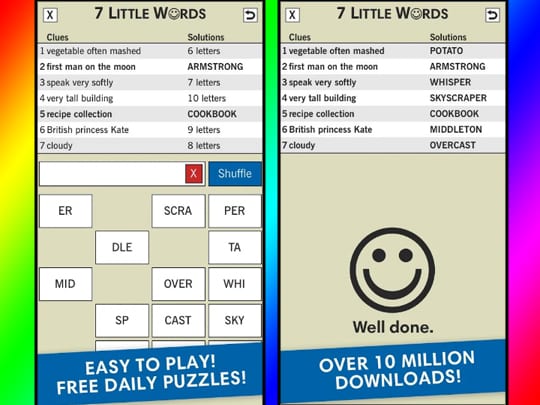 4 Pics 1 Word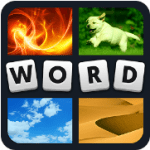 4 Pics 1 Word is probably one of the most popular word game apps. It exists in 8 languages and has been around for quite a while already. The rules are simple: you see 4 pictures that have something in common and your goal is to guess that something. You are also given letters used in the encoded word so that the guessing process wouldn't be too difficult.
If you haven't already tried this game, you should definitely do it! It is known for breaking the minds of the most intelligent people and keeping one's thoughts on solving these little puzzles for a long long time! There are hints in case the game gets too tough (which it does, especially on higher levels). So get 4 Pics 1 Word now and enjoy solving word puzzles!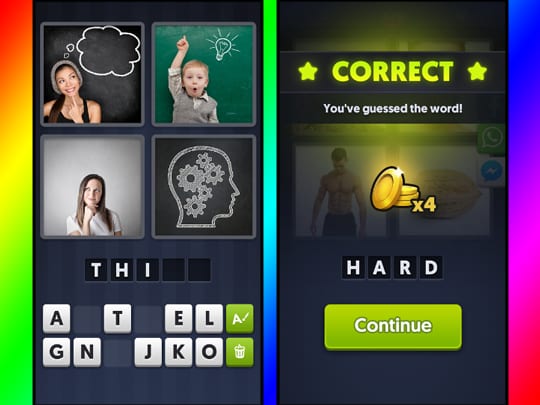 Wordathon: Classic Word Search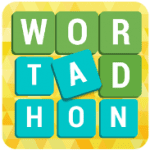 Wordathon is a very engaging app, which will keep you glued to your phone for a long time! The game is simple – all you need is to form words by connecting the letters which are given in a square. At first, you would be amazed at how difficult it can be to form so many words (the number of possible words is written at the bottom of the screen), but then you will get used to it and master the skill of finding words.
At the end of the game, you can look at the words that you missed, which is quite useful, especially if you want to enrich your vocabulary. Speaking of vocabulary, the game has an embedded one, which allows you to look for a word's meaning without leaving the app. There are also ratings of people who have found the greatest amounts of words and different challenging levels and types of puzzles for you solve. They are waiting for you. Come on, get the app and start doing them!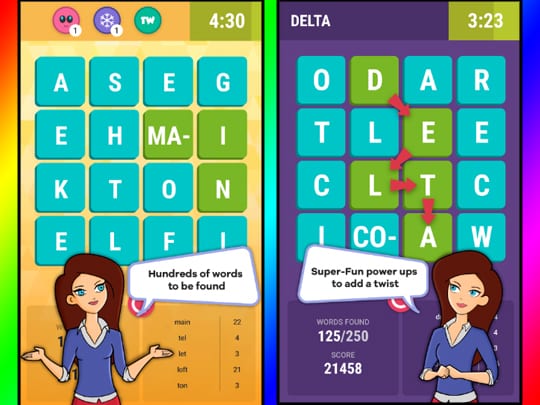 Word Search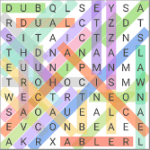 Word Search is a simple word game app that can be played even by a child. Despite that, it can be tricky sometimes and that is when it develops one's attention-paying skills. The rules are the following: you have a bunch of words at the bottom of the screen and you need to find these words on the grid. As soon as you have found everything, the game is over. Just as simple as that.
The app has a minimalistic design – nothing odd, just the game and the settings (which, in their turn, are also limited – there are only two themes, a few languages to choose from and font size regulation). Actually, a one doesn't need anything extra to enjoy the game. The only drawback is the ads, although they can be ignored quite successfully. All in all, if you are searching for something to keep your mind busy, try this one!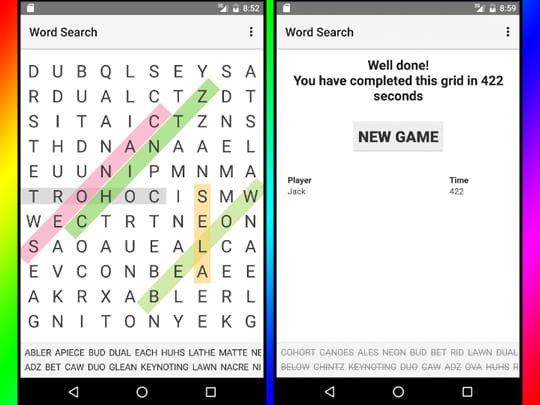 Word Crush: Hidden Words!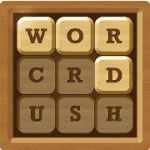 Word Crush is one more simple game for finding words, however this one is a little bit different. You are given a table of letters in which a few words are encoded. Your mission is to find these words and you should use all the letters. The fewer attempts you use to do it, the better. The first levels seem to be too easy – in fact, it gets quite annoying when every level turns out to be a piece of cake. However, slowly but surely the complexity grows and the game becomes more exciting.
The advantages of this word game app are (1) its appealing looks and animation and (2) unusual gameplay. The disadvantages are (1) ads that tend to pop up when you are not waiting for them and (2) too many easy levels. Apart from these two tiny nuisances, the app is awesome. Get it now and have fun!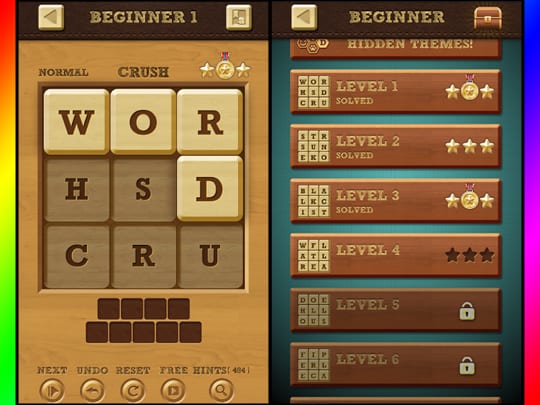 Bonza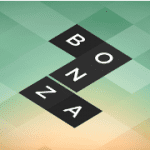 Bonza is a cute little puzzle game that can be played on a daily basis. There are actually free daily challenges to go through. As for the rules, they are simple: you are given a few pieces of words which need to be connected so that the puzzle makes sense. All the words have something in common – that something is given to you as a hint at the beginning of the game.
The game is not too difficult, but it still makes you think. If you want more challenging game apps for your logical thinking, visit this article. The nice bonus of Binza is that the screen is not filled with irritating ads, so a one can be fully concentrated on the gameplay. This one will definitely increase your lexicon! Get Bonza now and get Bonzas every day!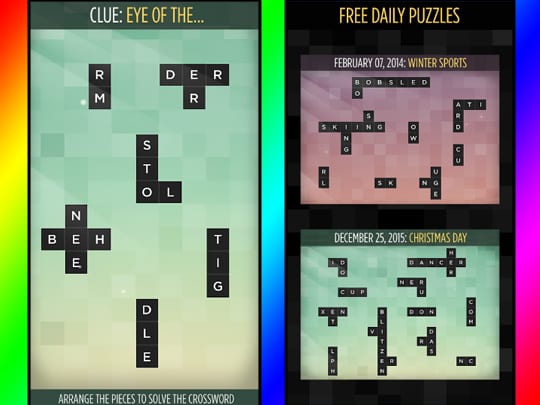 That is it for the most awesome word game apps. We hope, you have enjoyed the article. Let us know if it was helpful for you and, if you wish, check out our site for more articles about cool apps. Have a good time playing, enrich your vocabulary and, as usual, be smart in choosing apps!