Bad San Fermin Bullrun Revenge is a good quality game for people of all ages!
To begin playing, simply tap on the screen, no registration is required. To control your bull tap on the left and right sides of the screen.

You may also like: 11 Best word association games for Android & iOS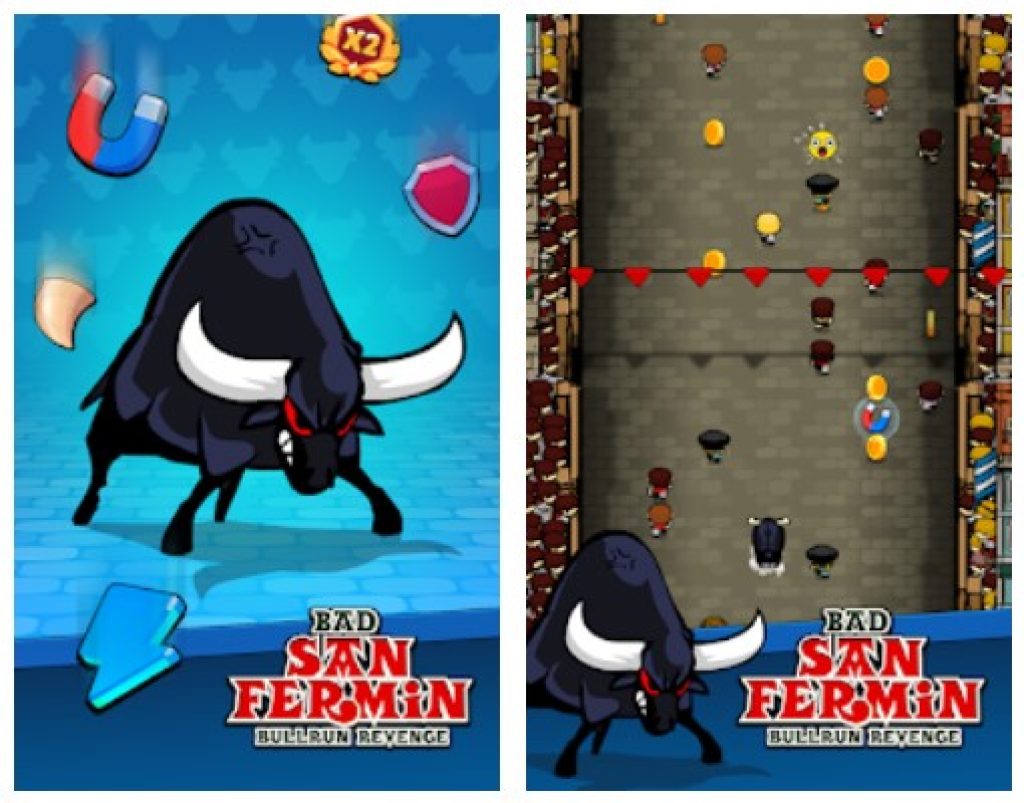 Collect coins, power-ups, and run over people while you sprint through the cities' old town. You can track all of these stats on the top of the screen.
There will be obstacles on your way, make sure you don't bump into those, or the game will end! After you've finished, the information about your rewards will pop out.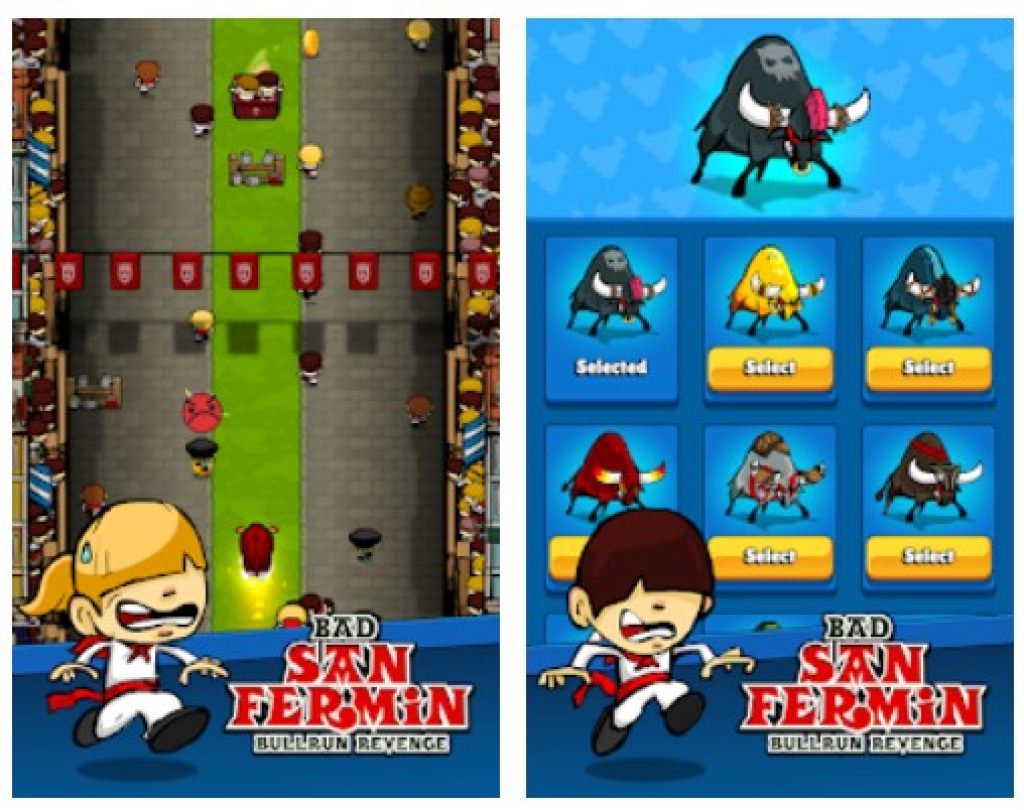 You'll see three buttons on the bottom of the screen in the main menu. In the "Bull" section you can buy new skins, skills, and traits for your bull to stand out.

You may also like: 11 Best fishing games for Android & iOS 2020
Tap on the "Power-Ups" icon to manipulate them. As you collect a certain number of power-ups in the game, you'll be able to use a power-up card to upgrade your speed, shield, magnet, etc.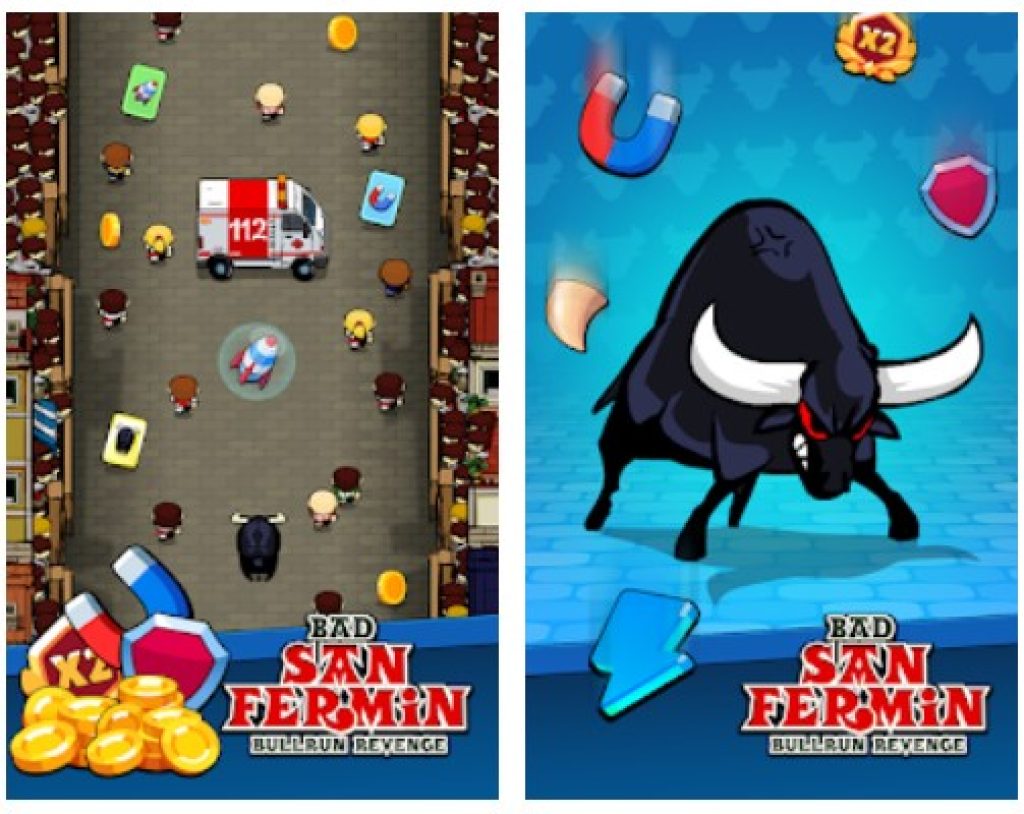 Spin the lucky wheel every day to get all the daily bonuses like coins, bills, and power-ups.
Try out the "Survival Mode," where the goal is to survive the longest without the chance to revive. Later, you can view your ranking among other players who have competed in this mode.
Overall, Bad San Fermin is a fun game with a great interface that will keep you engrossed for hours!

You may also like: 11 Best Virtual Pet Apps & Games (Android & iOS)