Where to? This is an innovative app for your iPhone, capable of showing, telling, and taking you to the best places from all over the globe! Such places include restaurants, bars, shops, clubs, and much more!
The number of advantages of the "Where to" app is too much to ponder whether to use it or not!

You may also like: 11 Best apps to find apartments for rent (Android & iOS)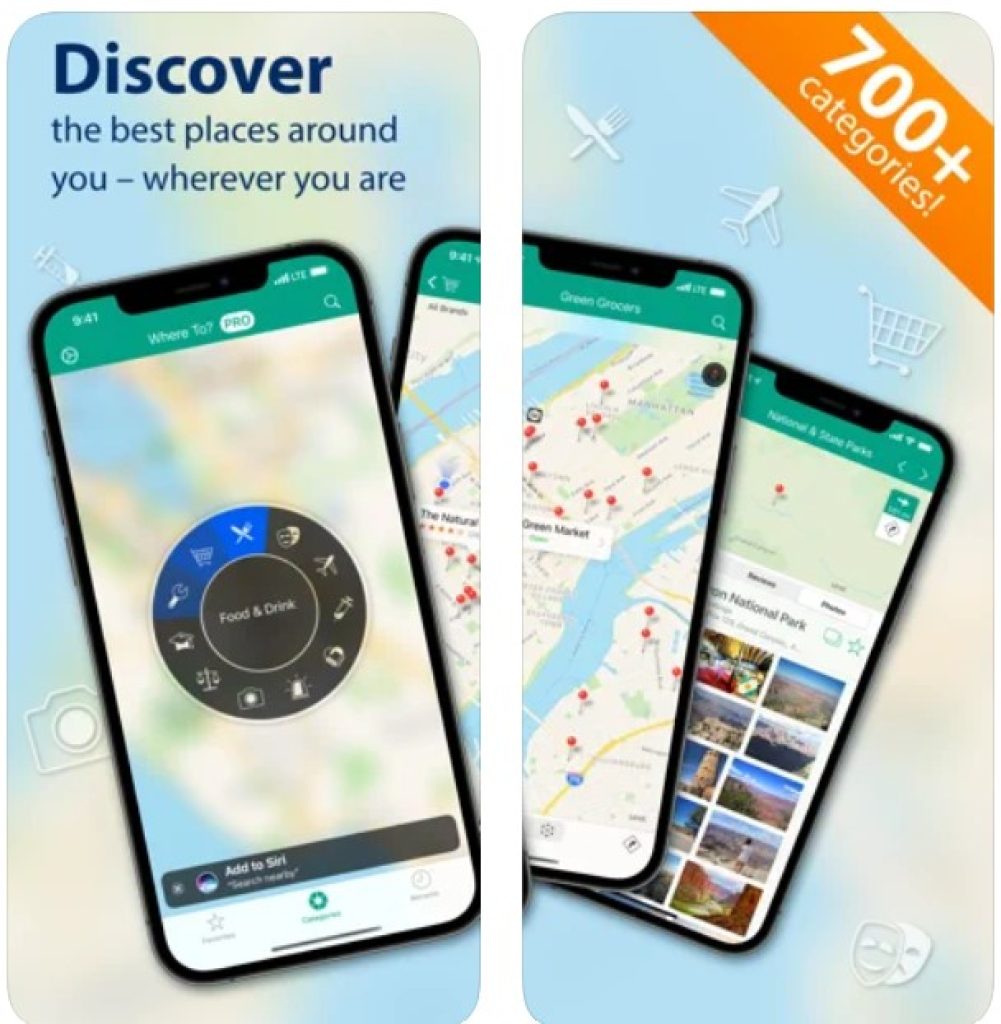 This is actually a navigator on your device that can not only find the location of the entertainment venue you need but also provide menus, photos, and reviews from visitors to this place from a variety of Internet platforms. Among the most prominent features are:
Additional reality showing the route not only on the map but also the actual image of the place itself and the nearest objects on the live camera
The ability to find out everything about the right place: from the route to reviews
Car integration (ability to send your location from iPhone to on-board navigation system)
The ability to control the functions of the application through the voice assistant, as well as many more exciting things!

You may also like: 20 Best hotel booking apps for iOS & Android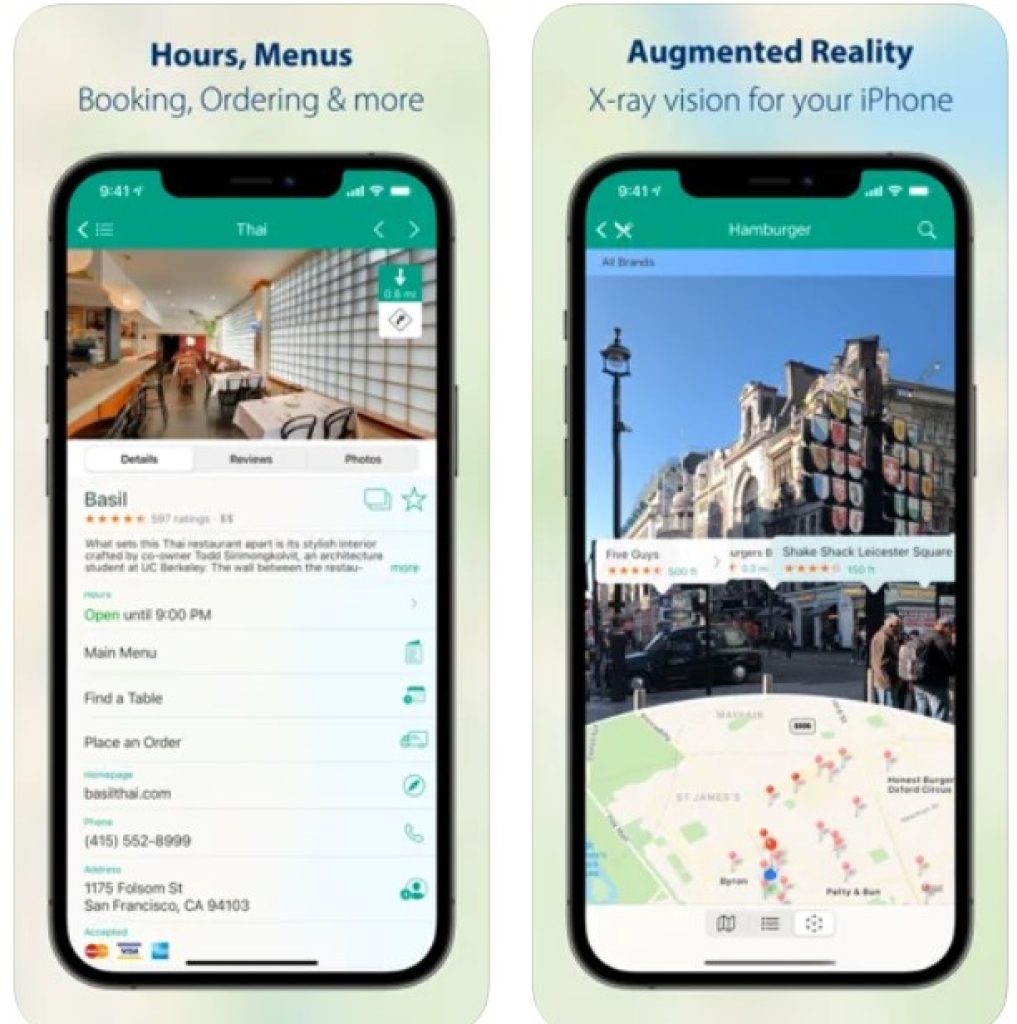 Moreover, the "Where to" app can be used in 11 different languages! Among other things, this application offers to plot a route based on the way you travel: on foot, by car, or by bike.
"Where to" app is the winner of the Best app ever Awards as the best travel app! Loyalty and enthusiastic user reviews, as well as a high rating – this is the main proof of the quality of the development of this application!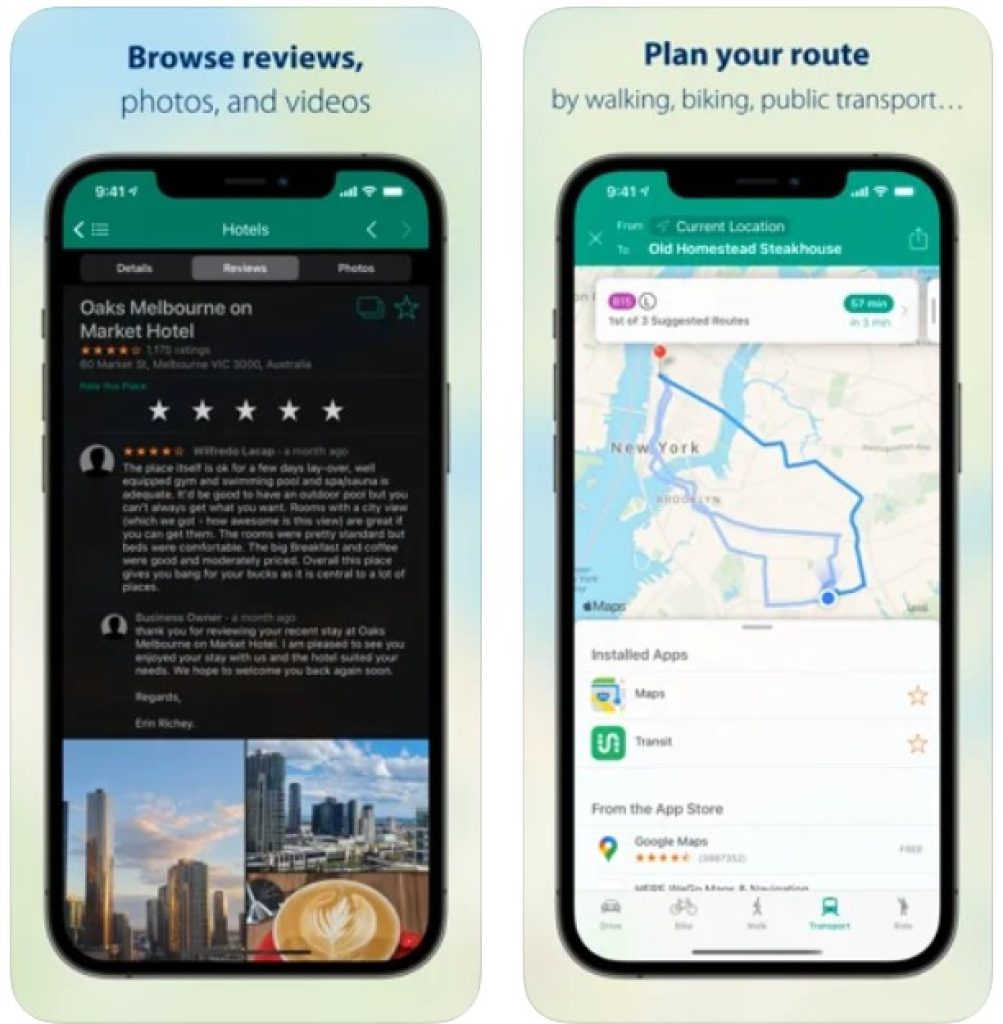 With the "Where to" app, your every journey will become carefree and easy! Just imagine, no paper maps, questions to passers-by like "How do I get here?", hour-long searches for the right place, and other problems in an unfamiliar city!

Find out all about the place you want to visit before you come to it and enjoy the time spent there with Where to!

You may also like: 11 Free road trip apps for Android & iOS