Dirt racing is a great way to get an adrenaline rush, test your driving skills, and go through the most challenging tracks. This app list will help you in choosing the best mudding games.
It presents the best mud racing games available on Android and iOS platforms. These games will give you the opportunity to test your driving skills on the most extreme tracks. Off-road racing is dirt and sand flying from under the wheels.
You may also like: 13 Best high graphic games for Android & iOS
This is a danger, waiting for every inconspicuous bump. This is adrenaline from the passage of the most dangerous areas and the joy after the successful completion of a difficult race.
M.U.D. Rally Racing
M.U.D. Rally Racing offers players an exciting journey into the world of racing through the mud. The game is famous for its number of unusual cars and tracks. Each track is equipped with several modes such as the time of day and the quality of the road.
The game features several driving modes that are as close to reality as possible. You can choose a manual or automatic transmission. There is also a choice between first and third-person views.
The main focus of the game is on unusual tracks. Here you will not see epic car collisions. However, you will get a memorable experience of driving through mud and off-road.
The game will give you the atmosphere of travel in the most interesting places. Even the most experienced player will like unusual places with perfectly traced graphics. As you win the race, the number of your fans will also increase.
You can become a champion in each of the presented disciplines. To do this, you should make the greatest effort. Game locations here are realistic and quite diverse. Obviously, the game designers have surpassed themselves. The game is free. It means that you can enjoy the passage of races for an unlimited amount of time.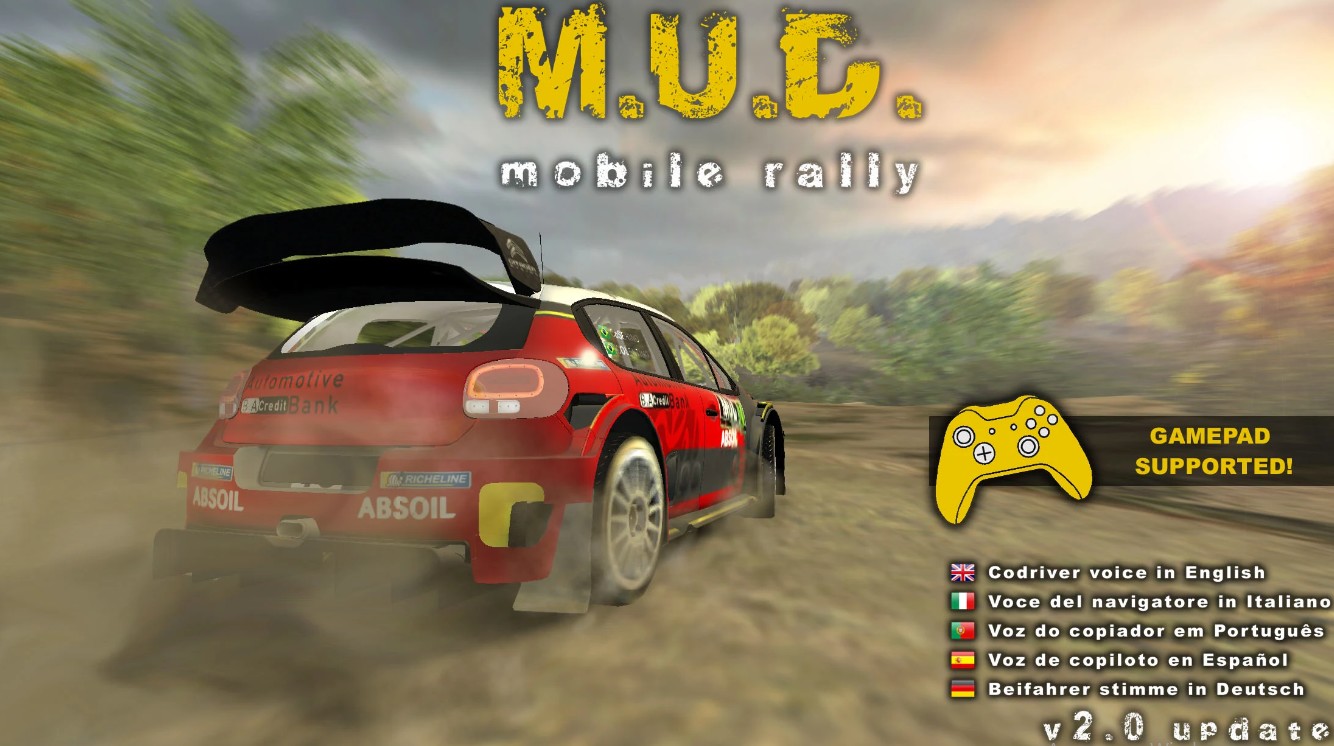 Check this: 10 Best multiplayer horror games for Android & iOS
Trucks Off Road
Trucks Off Road is an exciting and action-packed game designed for those who love the thrill of off-road adventures. In this game, you get to do a lot of exciting things.
You can choose from a variety of characters, each with their unique skills and abilities. Whether you prefer speed, strength, or agility, there's a character that suits your style.
The game offers a range of thrilling locations where you can put your off-road skills to the test. From rugged mountains to dense forests, the diverse terrain keeps the gameplay fresh and challenging.
What is more, there is an extensive collection of trucks and vehicles. You can select from a wide range of trucks, each fully customizable with various upgrades, paint jobs, and accessories. This allows you to fine-tune your vehicle to match your playstyle and tackle the toughest tracks with ease.
In addition to its stunning graphics and realistic physics, Trucks Off Road offers both single-player and multiplayer modes, ensuring you can enjoy the game solo or compete with friends in exciting races and challenges.
To sum it up, whether you're a solo gamer or looking to compete with friends, this game offers an exciting and immersive off-road experience for all.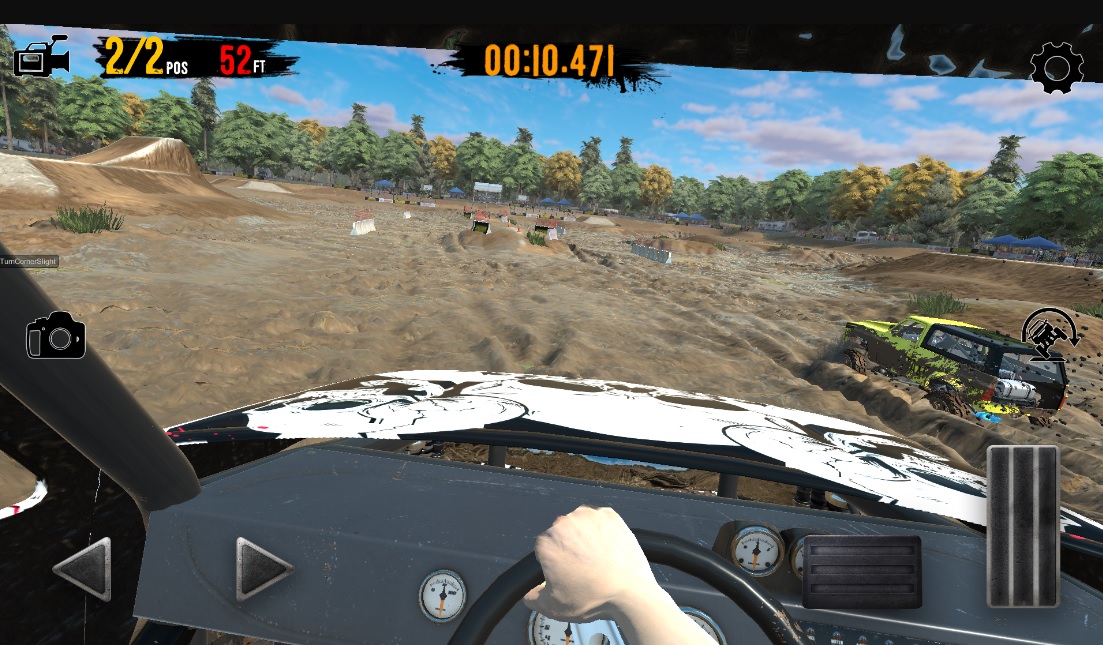 Gigabit Offroad
Even though at first sight it might not seem so, this is the most realistic rally game for Android and iOS. It has a great feature as tackle rocks and hills with a realistic traction model and winch. Another feature that stands out here is its multi-functional gameplay control where you can have the views from 3D camera apps.
As the race starts, you get a map where you can view your current position, positions of your rivals, and how far you are from the finish line. Another aspect of Gigabit Offroad worth mentioning is the realistic animation fo the object.
As you face some barriers and other obstacles on the road while driving, the motion of your car will be indicated to the one as if it was in real life. All the tires, doors, trunks and so one are worked through meticulously and bring a nice feeling of the reality into the race.
No need to speak about the locations in Gigabit Offroad – starting from heating desert ending with the wildest forests – each place is made in the tiniest details so you could race and at the same time enjoy the views.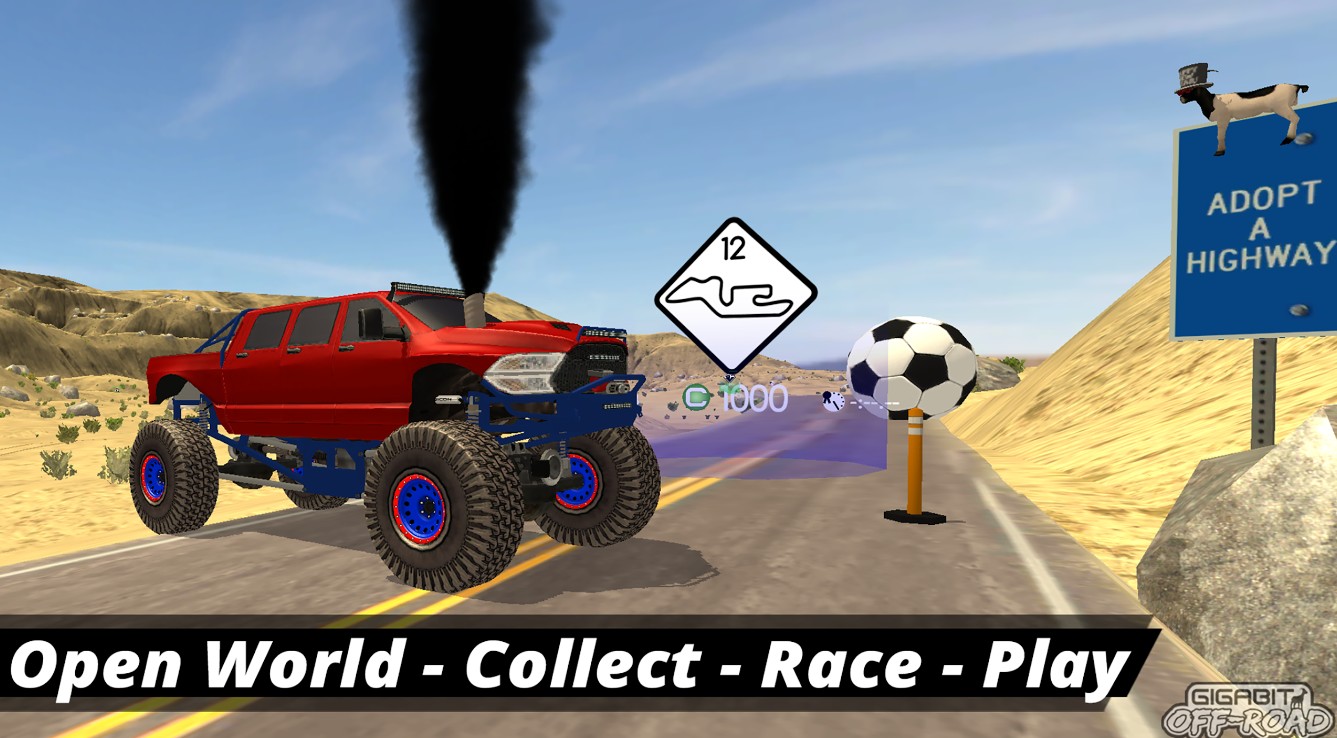 Offroad Outlaws
Offroad Outlaws is an application created specifically for real lovers of racing through the mud. Here you will find various interesting locations and cars.
The graphics of the app are designed perfectly. You will have the impression that you are in a new reality. In this game, you can control the most powerful 4×4 SUVs. The game gives a lot of fun thanks to the unique 3D graphics.
Driving through the next race, you will see an incredible nature. You can also purchase and explore new cars with powerful engines. Tangled roads make the game exciting.
The mud game includes all the necessary components to get the most out of your car. The environment and atmosphere of the game are close to reality. In the game, you will find real cars that can gain tremendous speed.
The game is equipped with pleasant sound effects and animation, which also helps to plunge into this world. The vehicle control system is as simple as possible and accessible to everyone, from beginners to professional players. At the same time, driving is close to reality.
Turning on the steep slopes of the area will require you to fully concentrate, so you can not break away from this game. In addition, you can improve your cars not to get stuck in the mud during the passage of the race.
A large selection of cars will help you choose the perfect option for you. High-power cars will make your driving enjoyable, making sharp turns smooth thanks to power steering.
You will get a full driving experience through the mud and enjoy the scenery of different exotic places. The higher your level in the game, the more difficult the race will become.
You will face such difficult obstacles as dirt or harsh road. Avoid collisions with other cars and use your driver instinct. Move very carefully to conquer the highest mountains and get to the finish line.
The game of racing in mud has its own characteristics:
difficult roads
an amazing range of high-quality off-road cars
realistic gameplay
convenient driving
detailed graphics and amazing landscapes
experience mud racing
the best off-road racing
The game is available for Android devices.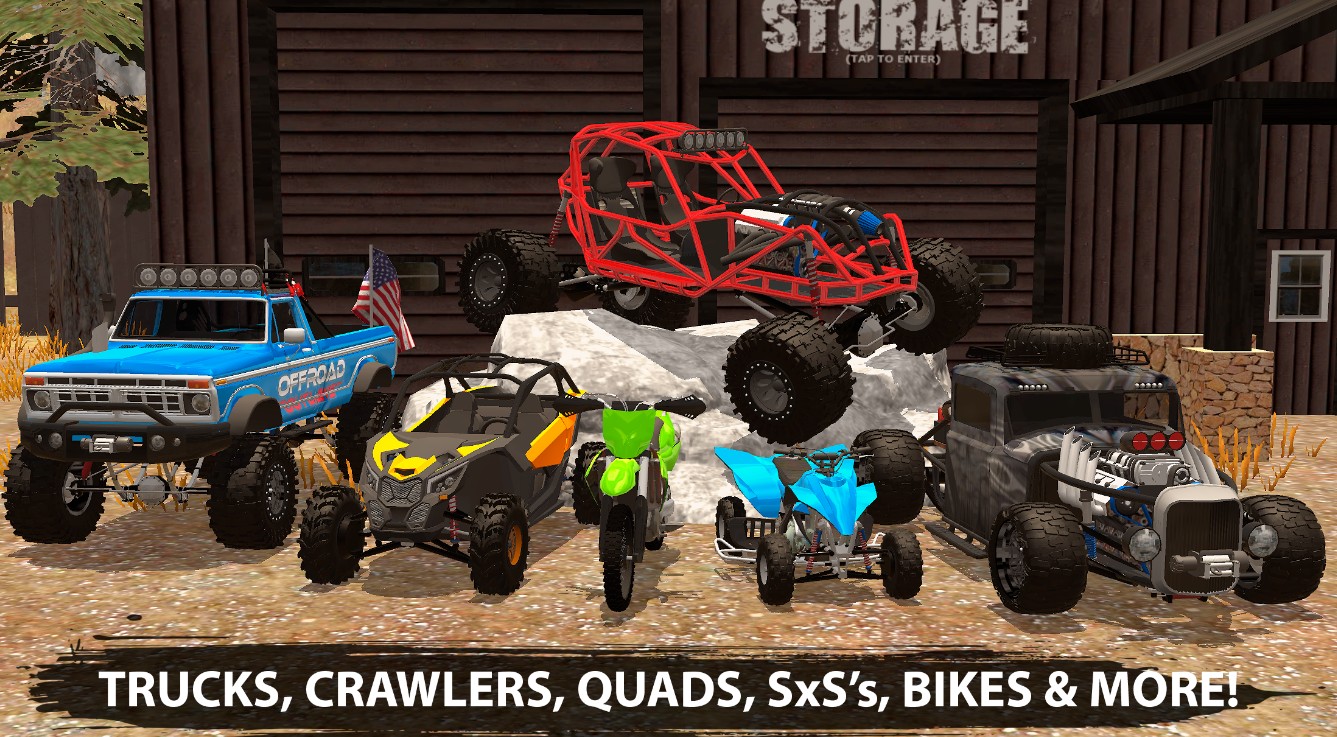 4×4 Off-Road Rally 4
4×4 Off-Road Rally 4 includes all the latest trends in mud games. This game provides an opportunity to plunge into the off-road racing world. You can choose from a huge variety of realistic cars. You will get driving experience in extreme conditions.
You need to have some driving skills on curved roads to play the game. However, if you are a beginner, then you can be trained in the game. For your convenience and interest in the game, various additions are presented. It will make your experience memorable. You can pump your car or use nitro during the race.
The game includes unique features. The developers have worked to create the best racing track in the mud. You can also develop incredible vehicle speed. Here you will find fascinating and convenient gameplay. High image quality, amazing sound effects, and realistic controls will bring you a lot of pleasure.
The game also features the ability to perform various tricks while jumping, a good tuning system, as well as a variety of locations that will bring gamers to the mountain tracks of all continents. But the feeling of heights is most memorable. Here the races take place at quite extreme altitudes, so players literally wait for flights among the clouds.
Developers of the game entitled "4×4 Off-Road Rally 4" prepared for gamers several modes, including a career mode and multiplayer competitions, an impressive selection of cars with tuning and customization, and also implemented a very reliable simulation of dirt.
As for off-road racing, they require maximum concentration and care: rivals do not miss the chance to push a player's car into a ditch, and frequent accidents can lead to premature dropping out of the competition. The game is free for both Android and iOS platforms through it has in-app purchases.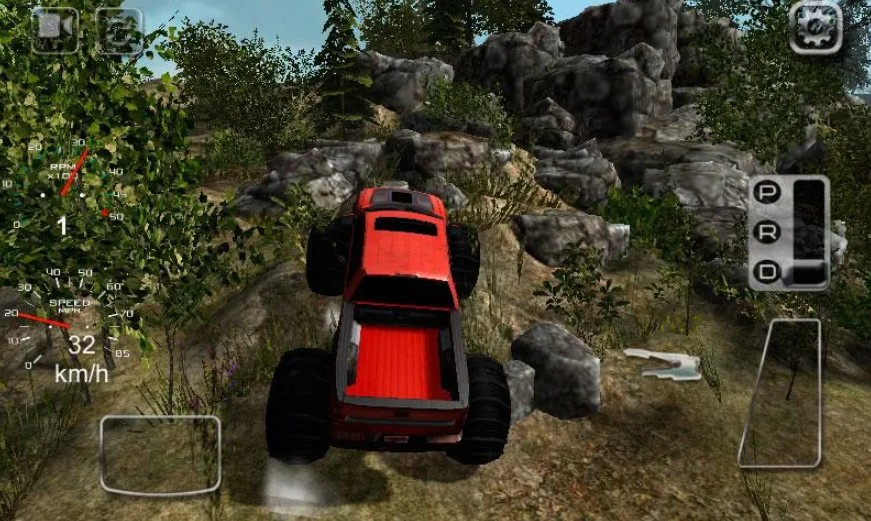 You may also like: 11 Best car customize apps (Android & iOS)
Monster Truck Games for kids
This game is specifically tailored for kids who love the excitement of monster trucks and thrilling adventures.
You have the availability of mini-competitions that keep the gameplay engaging and competitive. Kids can take on various challenges and compete against other monster trucks in exciting races and obstacle courses, adding an element of friendly competition to the gameplay.
Players can also choose from a variety of imaginative and colorful locations within the game. These locations include exciting tracks filled with ramps, loops, and obstacles that add to the excitement of driving monster trucks.
The app offers a range of features designed to provide a safe and enjoyable gaming experience for children. The controls are simple and intuitive, making it easy for kids to maneuver their monster trucks.
In addition, the game features bright and vibrant graphics that capture the attention of young players.
In conclusion, I can say that with its mini-competitions, customizable monster trucks, and imaginative locations, this game is sure to provide hours of entertainment and enjoyment for kids of all ages.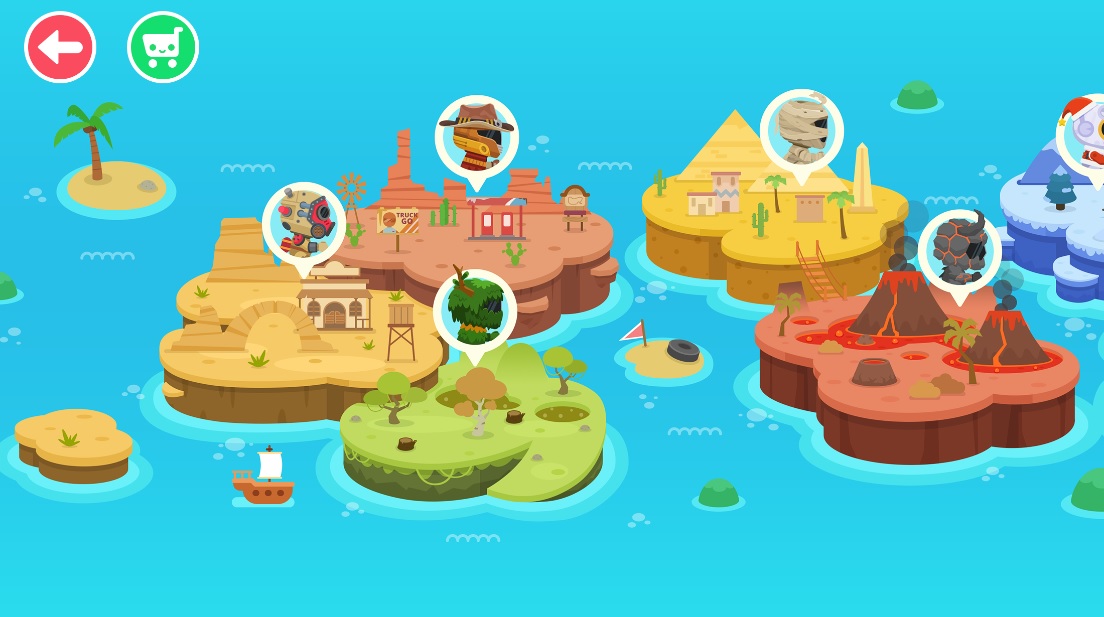 Offroad Unchained
This adrenaline-pumping game offers a range of exciting options for thrill-seekers. It is possible to hop into a variety of powerful offroad vehicles, from rugged trucks to monster machines, and put your driving skills to the test on challenging tracks filled with obstacles and jumps.
While Offroad Unchained primarily focuses on solo play, it also offers the option to compete with friends. Challenge your buddies to see who can conquer the offroad challenges and claim the title of the ultimate mud warrior.
This app boasts a range of features designed to make your offroad experience as exhilarating as possible. With stunning graphics, realistic physics, and dynamic weather conditions, you'll feel like you're truly in the driver's seat of these powerful machines.
All in all, Offroad Unchained is the perfect game for those who crave the excitement of offroad adventures and love the thrill of intense races.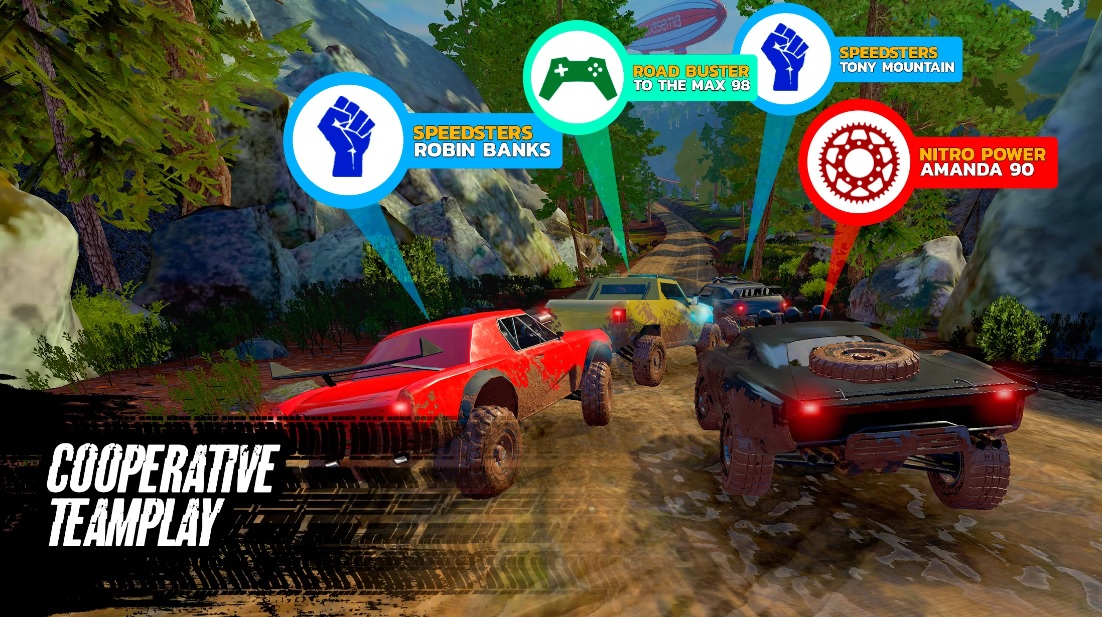 4×4 Off-Road Rally 7
4×4 Off-Road Rally 7 is an interesting game with exciting mud races. It presents aggressive and strong cars. This game is one of the most realistic and harsh. You can be alone with the track and show the best result. The game looks more beautiful and realistic than many representatives of the genre.
A unique feature of the game is that you can look at your race from the side. Also, the design of competitive races deserves special attention. The game developers have done everything to make this game the best one. Thus, it is pleasant to pass the race even for those who are not a fan of such games.
Here you will find many unique trails and modes. Managing the car in the game is available to everyone. If you are a beginner, you can get a quick training. The graphics of the game are impressive. You can enjoy the best landscapes in the world. The developers have worked every detail. When you go on the road, you feel every hole or bump.
If you do not manage to drive, then your car will crash into the nearest obstacle. Here you can study the damage system and repair every detail of your car. 4×4 Off-Road Rally 7 is one of the most beautiful racing games in the mud. Here you will find a huge selection of cars, developed tracks, and good music.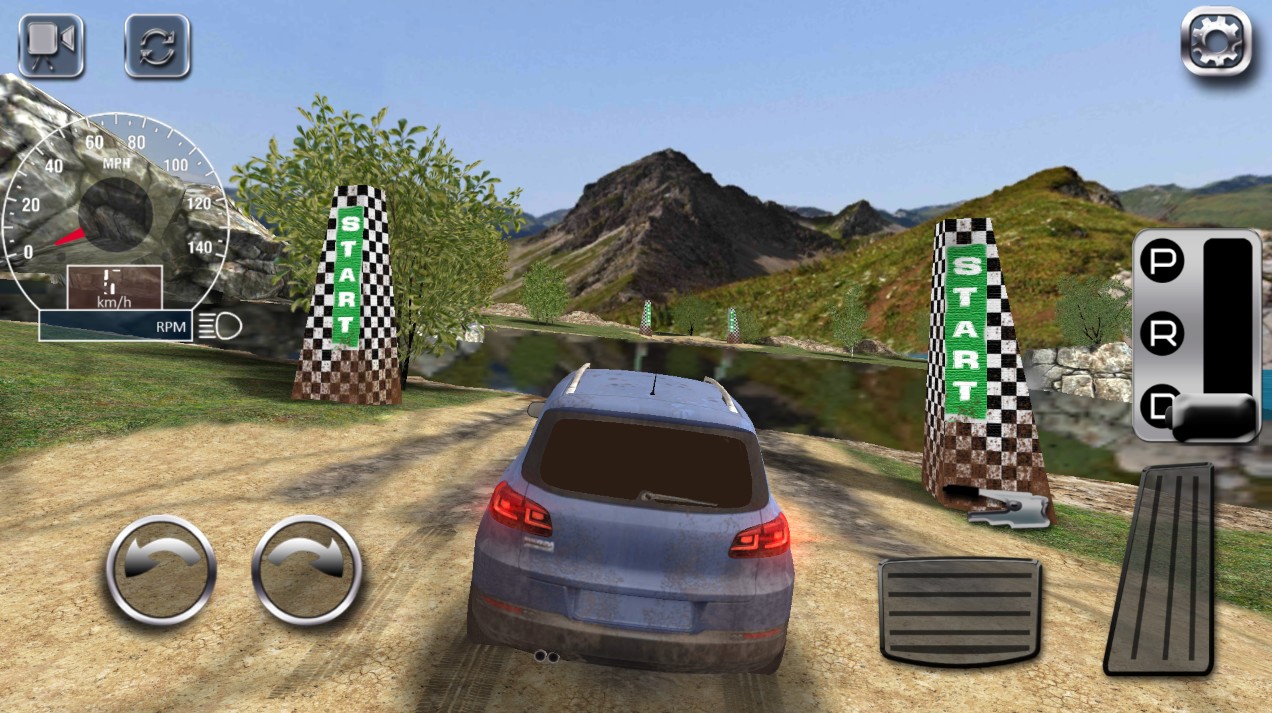 Mudding Games – Offroad Racing
Mudding Games – Offroad Racing is an exhilarating mobile app that caters to the passion of offroad enthusiasts and racing enthusiasts alike. This game is all about the thrill of offroad racing, where players can put their skills to the test in challenging terrains and intense races.
One of the standout features of this app is the wide range of cars available for players to choose from. These include powerful offroad vehicles, monster trucks, and other rugged automobiles that are designed to tackle even the most challenging terrains. Players can select their favorite vehicles and customize them to suit their preferences.
While Mudding Games primarily focuses on solo play, it doesn't offer a multiplayer option to play with friends directly. However, players can compete with others through the game's leaderboard and strive to achieve the highest rankings.
The app boasts an array of features to enhance the gaming experience. Realistic physics and detailed graphics make the races feel authentic and immersive. The game also offers various terrains, obstacles, and challenges to keep players engaged and entertained.
In general, I would recommend Mudding Games – Offroad Racing as it is a thrilling and action-packed app for anyone who enjoys offroad adventures and intense races.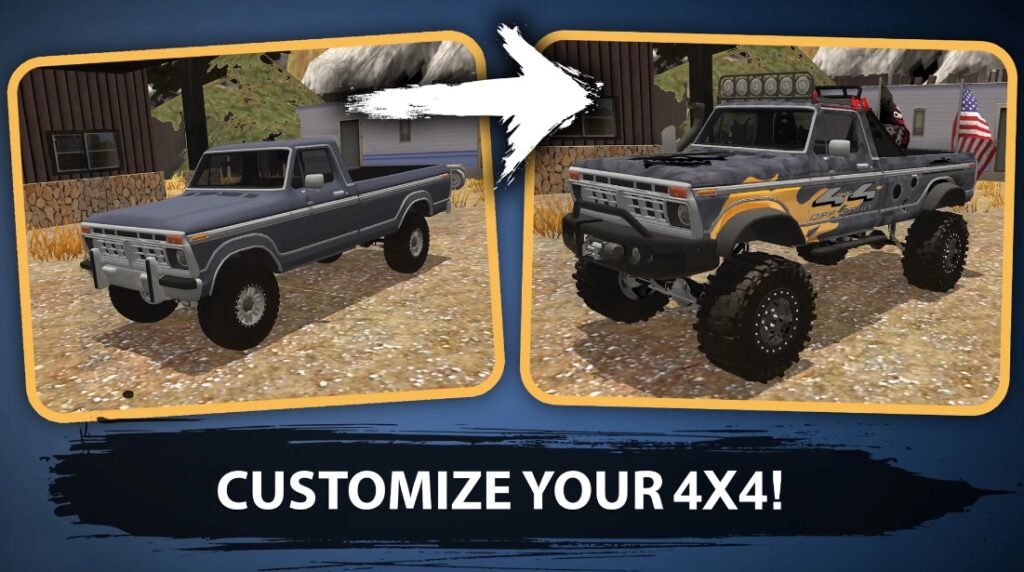 You can also check: 11 Best apps for low clearance (Android & iOS)
Extreme Military Offroad
One of the key elements of each mud rally game is the high-end graphics – otherwise, searching for these games and playing them makes no sense. All that dirt, mud, sands, rain, water, and so on, add the adrenaline to the race and makes the player feel like he/she is really at some location in nature, racing for the price with other cars.
However, the real mud races can be dangerous, and not all the people are brave enough to even take part in them. Why actually? When you have such cool games for the smartphones which you can find on this list. As it was said before, the graphics and the gameplay are the keys to a good mud race game experience.
Here is another game app that includes a cool idea, top graphics, realistic animations, and a wide choice of transport. Get ready for really brutal stuff since here you are taking part in the Military Offroad race. First, customize your car in order to make it secure and enduring for such a harsh race.
As you are progressing in the game, you get more and more points, and, consequently, have the ability to upgrade your car to the next level. Then, be ready to do a crazy race on the most difficult and unreachable roads completing your mission. By the way, this game works without WiFi connection as well.
You will be driving both military trucks and vans. Overall, be ready for different types of cars. The game also has a detailed animation of mud sticking, so the experience here is the closest to the reality.