The review provided by the deveoper*
Woozy is a brand new drinking game app that allows you to play both offline and online with your friends, regardless of where you are. Now your friends that's being late for your party doesn't have to miss out on the fun, as they can join your custom game lobby while they are riding in their uber or getting dressed for a night out. It has never been easier to host a party, and there's so many possibilities in-game!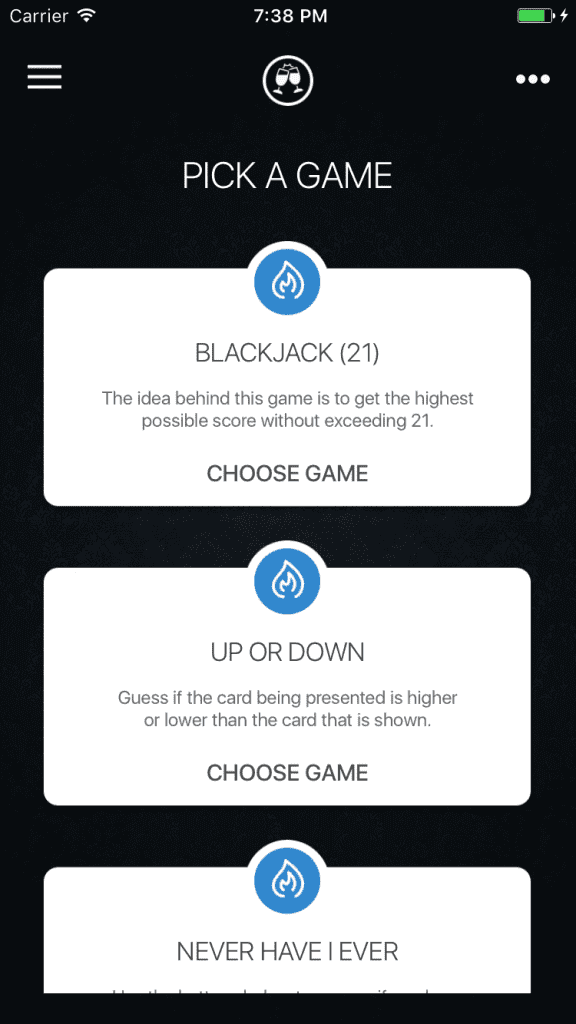 Hosting a game online is simply two clicks away, provide us with a display name and we'll give you an unique game PIN that you can share with your friends so they can join your game as well. If you somehow managed to share it with the wrong people, don't you worry – being the host allows you to remove specific players from the lobby. After
everyone has joined, you can choose between eight popular drinking games. Now you and your friends can play in real-time with each other!
We strive to become the biggest drinking game app on the App Store, and therefore we want to provide you with the biggest selection of games, as well as the most content in-game, such as a vast amount of questions in games like 'Who in the room', 'Never have I ever' and 'Category roulette'. One of the biggest advantages Woozy has, is the fact that it runs extremely light and barely uses any battery. Therefore, we are sure that people can use and get the most out of our app.
If you don't know how to play the particular games, you can read how to play by clicking the button in the top right corner, which will give you an in-depth understanding of each game. Please note that you can also change the rules as you want, but we have tried to cover all the games with the most common rules, with some exceptions. You may also choose
what the loser has to drink by adjusting the amount of sips, but this is something that you and your friends has to come to an agreement with.
Also, if some of your friends doesn't have an iPhone/iPad – you can also play using one device, which also works perfectly! It eliminates the use of cards and board games, which makes it easier to manage and of course less messy when your party or pre game is over. Download and give us a try, here is the games that we offer:
* Blackjack
* Up or down
* Never have I ever
* Heads or tails
* Ring of fire
* Who in the room
* Category roulette
* Spin the bottle
The app is currently available in both English and Norwegian, and soon
more languages as well.