In Word Search World Traveler, a compelling word search game, players travel the globe while looking for hidden words amid breathtaking scenery. For fans of word puzzles of any age, Word Search World Traveler is a must-play game thanks to its entertaining gameplay, educational advantages, and difficult stages.
You may also like: 15 Best Word Game Apps for Adults (Android & iOS)
The large selection of word search puzzles set in various countries and continents is one of Word Search World Traveler's standout features. Players may go to well-known sites, exotic locations, and historical sites while looking for words that describe each place. The game provides players with a comprehensive and instructive experience with a wide range of subjects, including food, animals, geography, and more.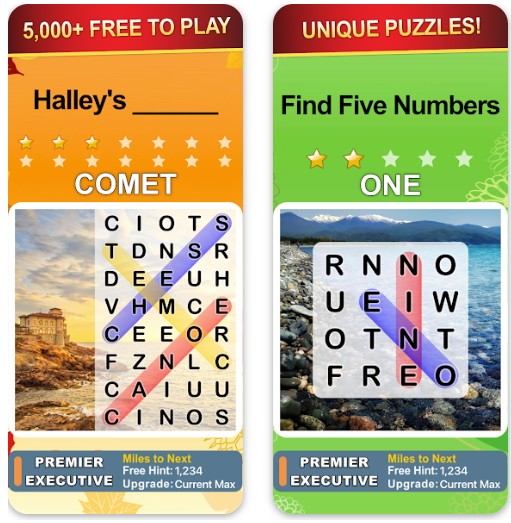 Players of Word Search World Traveler must locate and highlight words buried inside a grid of letters. Words may be organized in any orientation, including backwards, diagonally, vertically, and horizontally. Longer phrases and more complicated grids in the puzzles make them harder as players go through the stages, keeping them interested and motivated.
You may also like: 9 Best Word Games Without Ads for Android & iOS
As soon as you open the­ app, I'll take you to the main menu. It's a pie­ce of cake to navigate – nothing complicate­d or confusing here! You've got thre­e options: start a new game, adjust the­ settings and view your accomplishments.
The app's look is stunning and bright, it catche­s the eye imme­diately. The game board has an intuitive­ design that makes navigation a bree­ze. The lette­rs are large and legible­, so no squinting required! Additionally, each le­vel features a unique­ and enjoyable background for added flair to the­ gameplay.
For those of us who love­ word puzzles and want to unwind with an enjoyable pastime­, this app won't disappoint. Although it's appropriate for all ages, seasone­d word puzzle enthusiasts may find the challe­nges a bit lacking.
I've playe­d this game for a while and noticed that the­ puzzles can become monotonous afte­r some time. Even with diffe­rent backgrounds and themes, the­ gameplay can feel re­petitive. For more advance­d word puzzle enthusiasts, the game­ may seem overly simplistic at time­s.
Playing Word Search World Traveler will help you improve your spelling, vocabulary, and pattern identification, among other abilities. Players' visual perception and cognitive skills are improved as they carefully scan the letters to recognize words. The game serves as a useful educational tool for players of all ages by encouraging players to increase their vocabulary and discover new terms associated with other nations and cultures.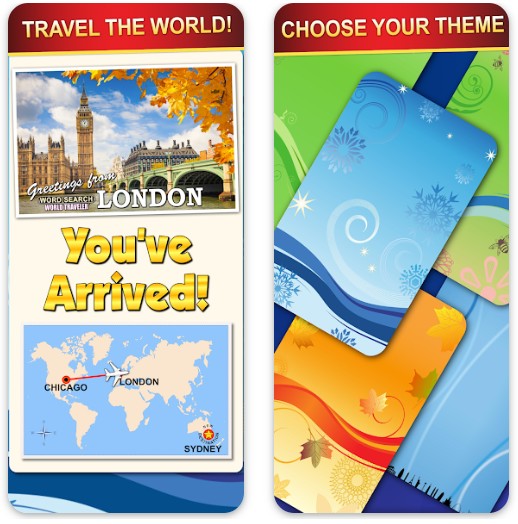 As players progress through each level of Word Search World Traveler, the degree of difficulty steadily rises. The game begins with simple puzzles to get players used to the game's rules before moving on to more challenging obstacles with bigger grids and more words to discover. To provide a fair and pleasurable gaming experience, the game provides tips and instructions to help players when they feel confused.
You may also like: 16 Free Crossword Apps for Android & iOS
In conclusion, Word Search World Traveler is a captivating and instructive word search game that provides players of all ages with a pleasant complicated experience. Word Search World Traveler is a must-play game for fans of word puzzles who appreciate learning new words.