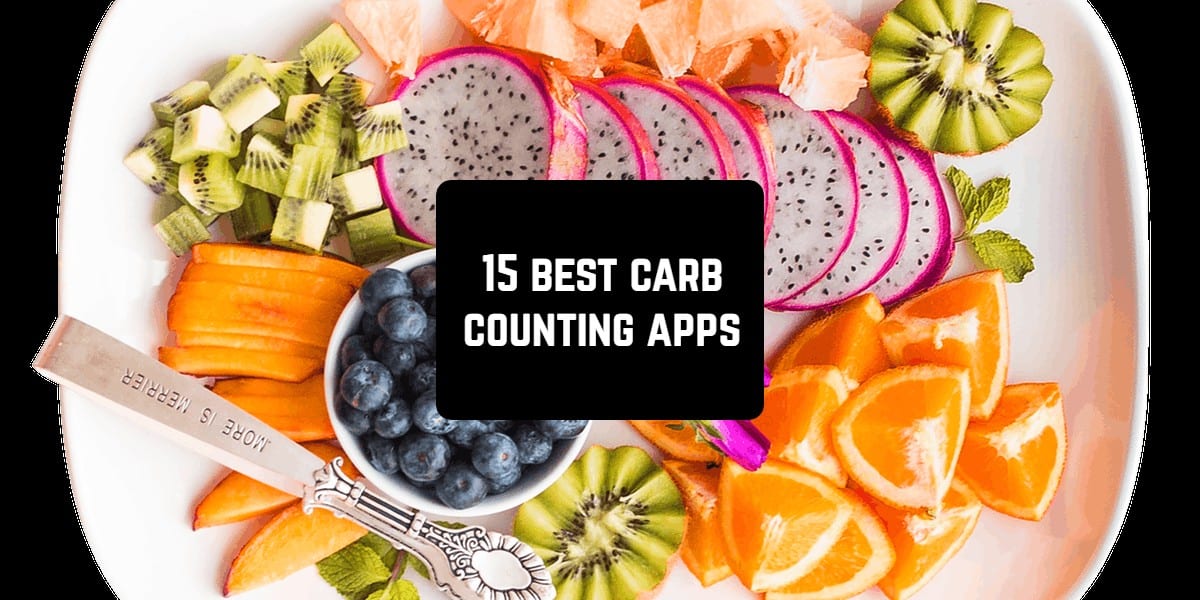 It is very important to take care of our health in the modern world with all this pollution, genetically modified products, fast food, stress… And tracking carbs and calories that we receive with food every day is the least that we can do for our organism. In this article, you are going to find the best 15 carb counting apps for your smartphone or iPhone to help you on your way to a healthy and full life.
If you are looking only for the apps made for counting calories, look here
FatSecret
FatSecret is a pretty simple and understandable carb counter app.
You can find here a food diary to control your eating routine and an exercise diary, image recognition of foods, meals, and products, a barcode scanner to monitor packaged items. You are able to track your weight and have reminders sent to you so you do not forget to do this.
Also, it has an active chat community, where you share your success, tips and ask questions.
But pay attention: FatSecret does not work without an internet connection, so you must have this on your phone.
back to menu ↑
MyFitnessPal
I can't help saying this app has a very nice minimalistic design. But instead of design and basic carb and calories counter it can give you useful recommendations about choosing healthy and suitable for your diet dishes.
It also has the biggest food database but in case it does not have what you need there is an easy recipe importer. You can not only track calories and carbs but fat, protein, sugar, fiber, cholesterol, vitamins and more. It connects more than 50 apps and devices so it makes tracking your daily activities easier.
back to menu ↑
LifeSum
One of the most popular apps for counting carbs and calories. It is can be called your personal nutritionist. Depending on your goal, LifeSum makes a diet plan with the most optimal calorie amount. From keto diet to low carb, everything to suit your lifestyle. You are free to correct and add any details you need. If you do not know what to cook for dinner tonight, the app can help- just check out the meal planner and find new ideas!
And the important thing in this app- water tracker. People usually forget how it is important to stay hydrated, especially when you are aware of your health and weight.
back to menu ↑
CarbManager
As this could be understood from the name, Carb Manager was made especially for tracking carbs in your diet. You can scan products to quickly count carbs, input your own foods and search for new healthy recipes with instructions and nutrition information. You could log food not only via search but camera and voice too. That means you can take a photo of what you are eating and calculate the carbs. You can even say instead of taking a photo to do that! That is the most comfortable thing nowadays.
And one more nice thing in this app: the editors included carb diet articles, forums, a meal planner and an e-book to help you on your way to a healthy life.
back to menu ↑
MyNetDiary
This app creates a diet plan for you and gives you advice and tips to make your eating habits healthier. You can set a target date or limit daily calories, plan meals in advance. This app works with different diets, low- carb and keto diets as well. You can scan on the food package and the app logs calories and nutrients.
This app has the best database with diets, restaurants, stores' items and ethnic food. Track not only carbs and calories here but steps, blood pressure, heart rate, symptoms and more.
back to menu ↑
Lose It!
The creators say more than 75% of users have succeeded in their results thanks to this app.  I must admit, the number is impressive. You can start using it easily- register, enter some info and the app will calculate your recommended daily calorie amount. You are able to set reminders so you do not forget to log in your meals. And to log in you may just by simply taking a photo.
There are some more functions instead of counting calories and carbs, as water, blood pressure and exercise trackings. To make you feel comfortable, you are able to customize your own meal names. There is a great community, too, so you can share your goals and achievements, get into challenges.
back to menu ↑
Calorie, Carb and Fat Counter
You have to answer a few simple questions and then you get a free personalized nutrition plan. This app has a great food database, nutrition tracking,  integration with Virtuagym and… rewards to stay motivated. Here you can add your own food, save meals to add them later, find 3D animated and written exercises.
It is suitable for vegetarians! You will find a perfectly matching and balanced diet plan with counted calories, carbs, protein and fats here.
back to menu ↑
MyKeto
It is a perfect carb calculator. My Keto is not only a counter but a little guide in the low carb diet. You can use this guide to find out what to eat in order to stay in a state of ketosis. And, on the contrary, there is a list of forbidden food. Also, make meals variable by using low- carb recipes and ideas proposed by the app.
You may not fear to lose your progress- this app is synced online across all of the devices that you use.
back to menu ↑
Carb in Foods

This is a free and offline working app with more than 8000 foods that are categorized into food groups.
You can add nutritional details of a food item with different food measurements, make your grocery list, calculate your body mass index. The food list is comfortable because foods are listed from low carb amount to high carb. Also, foods are selected specially from the database of the United States Department of Agriculture.
back to menu ↑
Calorie Counter and Diet Tracker
Calorie Counter and Diet Tracker is the best free carbs counter app of 2018. This app offers you the fitness tracking and carb counting tools, exercises, calorie charts, a food database with over then 3.500.000 foods, different diet programmes, healthy meal planner and articles about health, diet and sport.
This app displays your daily carbs on calendar view so you can track the progress.
back to menu ↑
Cronometer
This app gives you a possibility not only to plan and track your diet and workouts but to calculate your Body Mass Index and Basal metabolic rate. Its Macro Calculator helps you to understand what types of food you should eat.
So, download it, log your personal information, discover your BMI and BMR, set goals, choose your diet and start working!
back to menu ↑
Keto Macro Calculator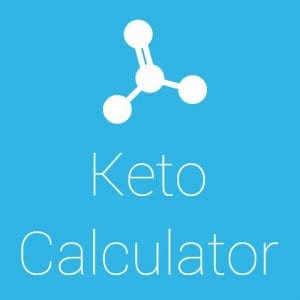 A very simple calculator for beginners. Just enter needed information, find out your BMR, daily calorie, carbs, protein and the fat amount and begin tracking your daily foods by adding the information to the journal. The more simple the better.
back to menu ↑
YAZIO
YAZIO includes all the important tools you need to achieve your weight goal, as your own personal plan of eating and exercising, calorie counter, food and nutrition tracker, food diary and more.
There is YAZIO PRO if you need some extras, for example, diet and body statistics, extended nutrition tracker, no advertisement etc.
back to menu ↑
Stupid Simple Keto
Funny name, nice app. In Stupid Simple Keto you can set daily goals and track your progress, take secure selfies to see this progress, scan items to add food, sync between devices for free, get warnings when you reach your daily limit, track your water intake.
back to menu ↑
MyPlate Calorie Tracker
A user- friendly app for counting your carbs and calories.
Here we have a large database with over 2 million items, a bar code scanner, a personalized daily carb and calories plan, real-time supportive community, integration with Google Fit and some more.
Aware of your health? So go and check these apps.