Traveling is always fascinating, interesting and exciting. You can travel in many ways – hitchhiking, by plane, by train, by car or even by boat! In any case, you will have to plan your trips at least a little in advance.
There are many aspects of travel that you should think about in advance. Overnight accommodation, a route, an endpoint, tickets, food and, of course, a budget – all this takes up so much space in your head! It's very easy to get confused by the abundance of information – even writing everything down in the diary, you can easily miss something.
Your smartphone can always be your assistant. Planning your entire trip, having fun on the road, and relaxing yourself completely – that's what you get when you trust the technology. You no longer need to store Sudoku for entertainment and maps to orienteering in the glove compartment of your car, call motel owners in search of places or buy tickets at the last minute – your smartphone will decide for you. Developers have created a lot of applications that will be incredibly useful to you in your travels. Here's a list of the best of them!
Roadtrippers
Available on iOS, Android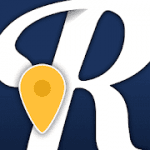 Roadtrippers is a unique application that has been developed specifically for travelers. It works perfectly on smartphones, tablets and iPads. It covers several popular and developed countries such as the United States, New Zealand and Canada. These aren't countries where you'll just be lazy on a poolside lounge chair – so you'll definitely need the Roadtrippers.
The most convenient thing about the app is that you can adjust your itinerary right during your planning and even during the trip itself. This gives you the opportunity to visit and see even more beautiful places that may not even have been considered tourist destinations.
The Roadtrippers show you all the places you're near – in case you're passing a beautiful waterfall or a picturesque gorge – don't miss your chance to see something incredible! This will help you get more in touch with the atmosphere of the trip and remember it for a long time to get to know the locals and nature, as well as to explore the country itself.
In the free version you can build your route through 7 points, but if you are planning a more global journey – you will need to buy an extended version. There you can already build real round-the-world trips – up to 150 places, and it does not take into account additional functions such as autonomous maps or special offers.
You can share your plans with your friends, let them join you or even repeat your route. The only drawback is that Roadtrippers is a very energy-intensive application and you'll need extra charging – so don't forget to take your powerbank on the road!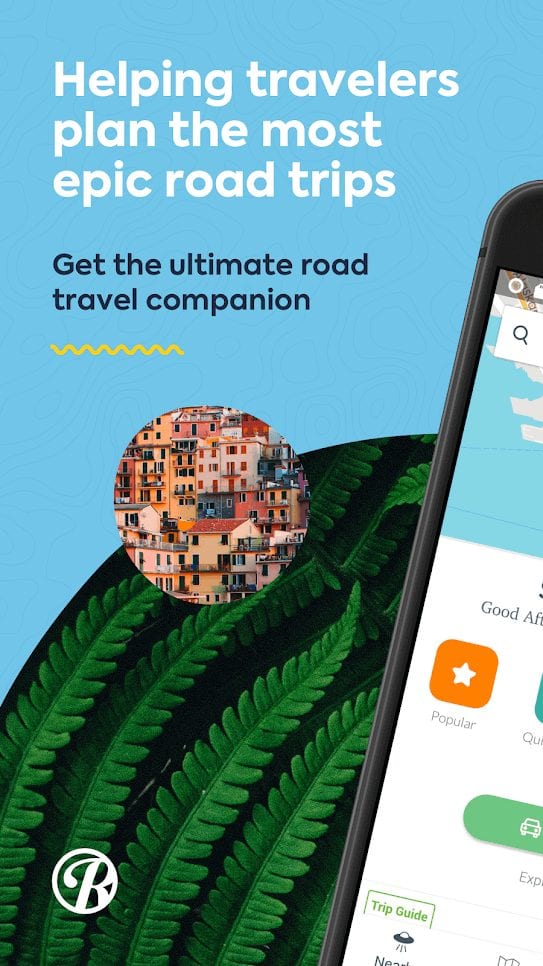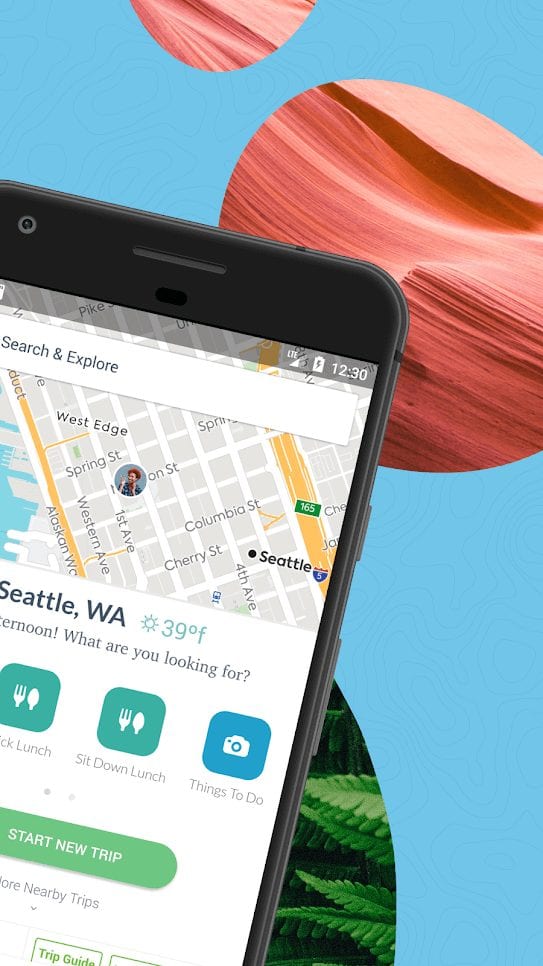 TripIt: Travel Planner
Available on iOS, Android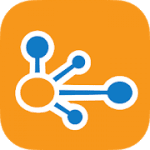 All your plans, ideas and even the smallest trips can now be stored in just one TripIt app. Even if you're not accustomed to trusting someone else with your vacation – even if it's an app on your smartphone, you'll also love TripIt.
The service adapts perfectly to your existing plans and booked seats – you just need to make them manually and the application will automatically take them into account when planning your trip. That's what sets TripIt apart from many other travel applications.
The service doesn't care where you book your accommodation or transport – it just adds them to its database. All you have to do is send all this information to the post office. Since all the data will be stored in one application, you will not need to search for information about your booking right on arrival.
For example, your plane tickets or hotel booking confirmation will always be at your disposal even without an internet connection. This will significantly speed up the process and reduce your stress after the trip. TripIt will also be looking for the best options for you compared to the ones you already have, and will have complete control over all your flight data.
You will be able to track the return process with TripIt and check in on time. Maps of airports, cities and terminals, building routes within the airport itself – all this will help you quickly find your way around the new location.
There is also an advanced version of the application – it has advanced functionality regarding information about your luggage, security lines and inspections. In general, TripIt is more designed to collect your travel information and simplify check-in and check-in processes.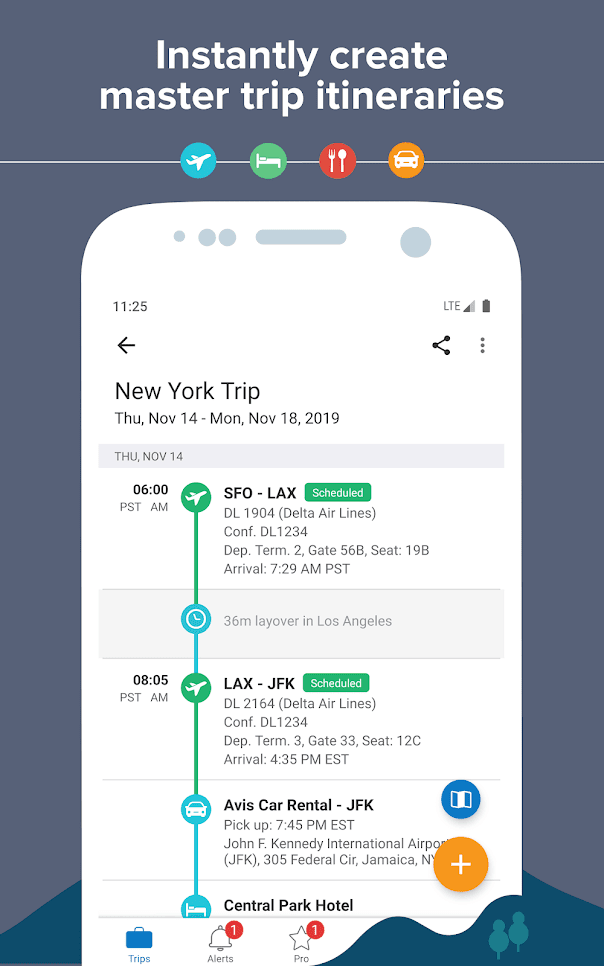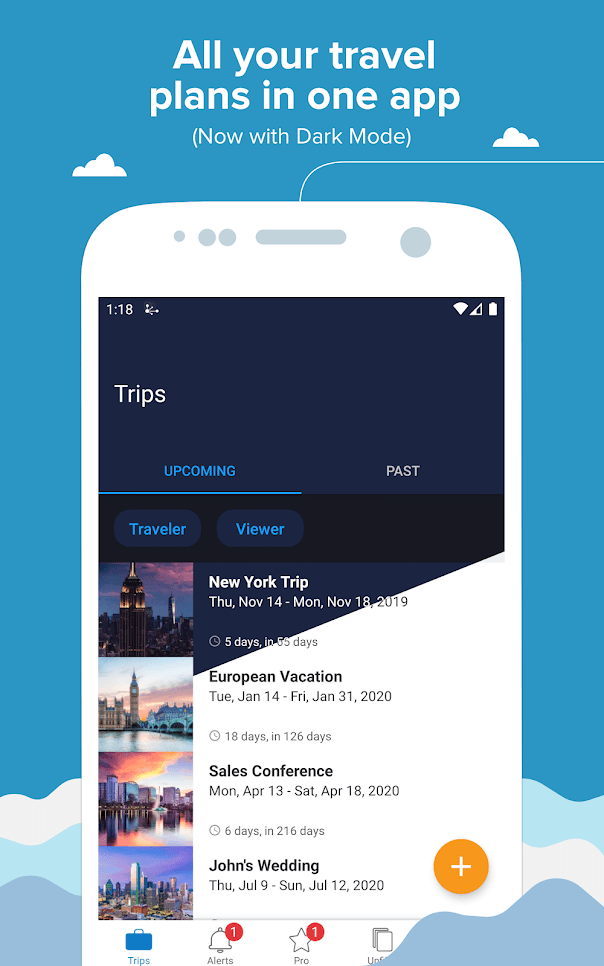 TripCase – Travel Organizer
Available on Android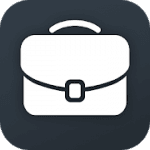 Another application that will help you organize a real quality trip with all the nuances and details. In fact, TripCase allows you to manage all your itineraries, room booking, as well as car and other equipment rentals. In order to get all the information about your planned trip in a few clicks, as well as to receive notifications at the right time.
You can enter your future trip immediately in the app. This way TripCase will start counting down before you start your trip and during this time you will be able to enter new details, change time and many other important moments. For example, change your place of accommodation, class of flight and even budget. You can add your own booking details to each trip.
It is so easy to get information about any point on your route – even if the trip consists of many destinations. Also, you can get all the information about the airport, its structure, and even the changes in your flight. So, for example, if your flight is canceled, TripCase will help you find an alternative or more suitable flight.
Since all the details of your flight are known to the application, it will be able to guide you even in the cabin. When you arrive at your new destination, you will also be able to order a taxi (with Uber Drive) and find something interesting near your destination. Add the locations you find right away to your route – you can explore them later in TripCase.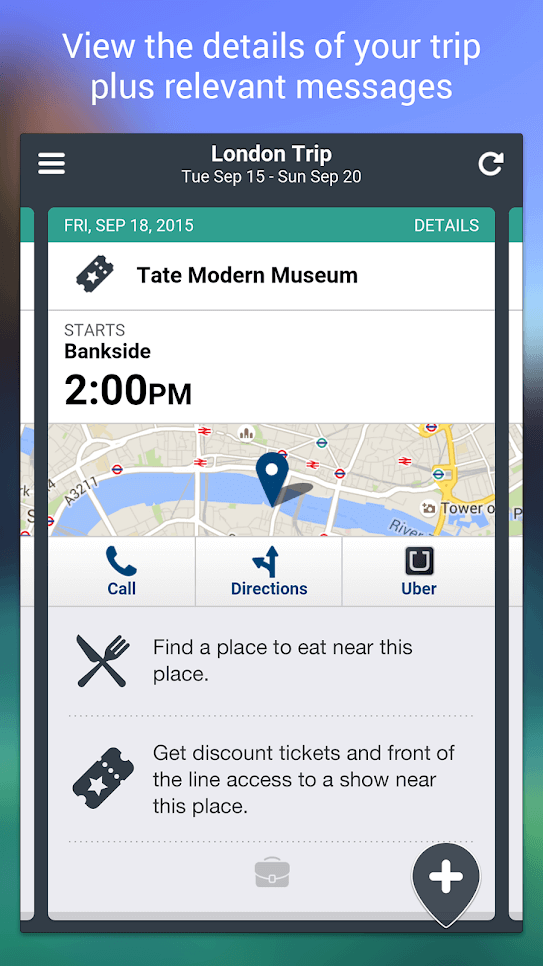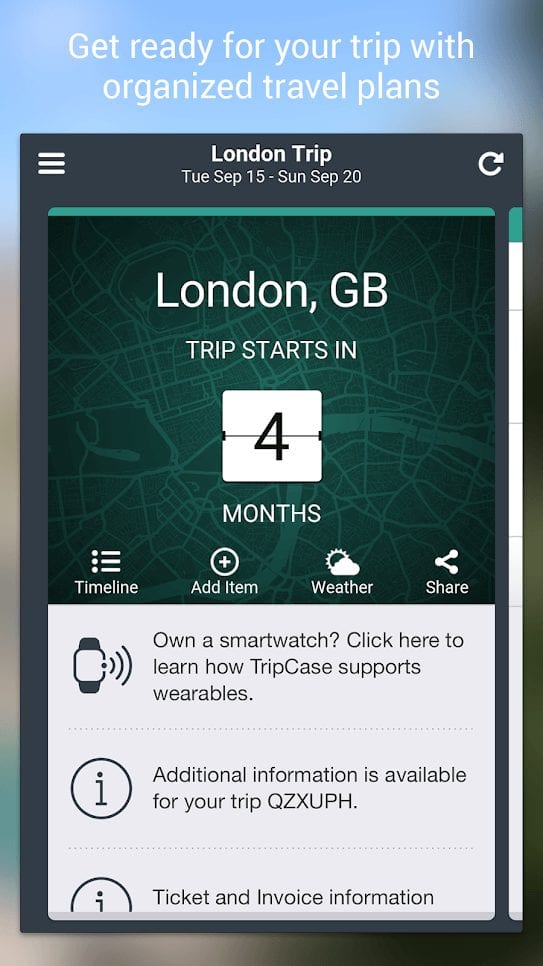 You may also like: 5 iPhone Apps to Pack for a Next Business Trip
GasBuddy: Find Cheap Fuel
Available on Android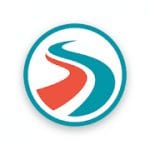 Traveling by car has its romance and advantages. You can independently control your route, change it at any time and not even incur significant losses. To the fact that if you travel, for example, in a van, you can even spend the night in your car – and this will save you money on finding motels and hotels.
One of the few fixed costs you will incur while traveling by car is fuel. You'll really have to fill up your car all the time, otherwise you won't be able to move on. Keep in mind that fuel prices vary from region to region – and sometimes it is a really big difference.
The GasBuddy app will help you to find the most advantageous offer nearby and will help you to keep your money in the bank and not in the fuel tank. GasBuddy works with more than 60 million gas stations around the world. So the application collects information about where you can save some money or refuel on favorable terms.
All data is also collected with the help of community members – you get additional points when you update information about fuel prices at a particular filling station. The app works by tracking your GPS, showing you a map of the nearest gas stations. Keep in mind that the GPS feature, which is always on, will have a major impact on your battery charge – so use it only when necessary to keep in touch.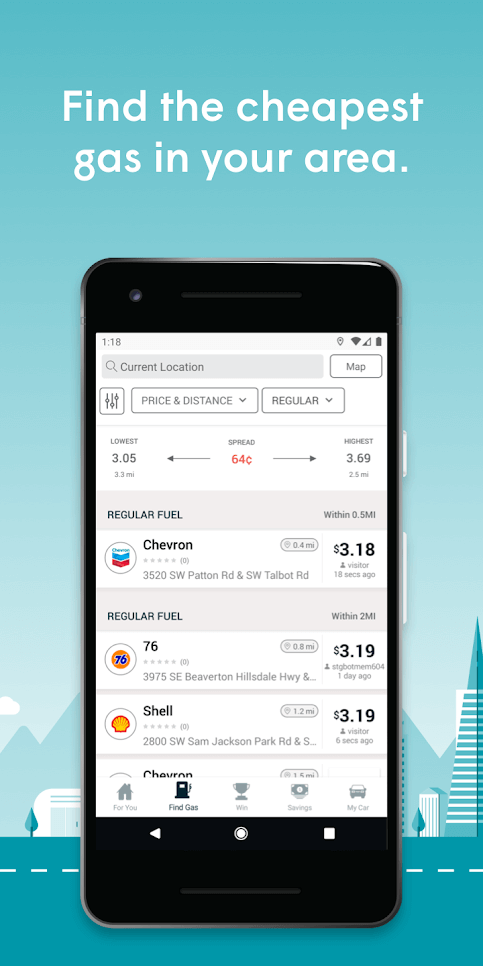 Travel Budget – Track Expenses with TravelSpend
Available on iOS, Android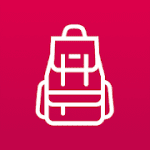 Money is the key factor on which your journey is based. It determines the comfort of your flight or train ride, the level of the hotel or apartment where you will stay overnight, the intensity of the entertainment program, and so on. You should agree that it is very difficult to go to the Arab Emirates, having only $25 in your pocket! But planning one's own travel expenses is a difficult and complicated task. TravelSpend can help you with this.
In addition to travel expenses, you can also control your funds during business trips. You don't need to be connected to the Internet – all payments can be made offline, especially in other countries when roaming. The TravelSpend's easy interface will quickly teach you how to use the service correctly, and the convenient tabs and systematization will help you to easily navigate among your funds. TravelSpend also stores your old travels – for example, you can track all your expenses in Berlin or Moscow to a cent.
You don't have to worry about the fact that you might get confused in a currency. All your expenses in the new country can be entered in the catalogue in a local size – TravelSpend automatically converts everything to your home currency. You will avoid unnecessary mistakes when converting, and you will also be able to compare costs in different countries. All your purchases and expenses are visualized. Everything is presented in the form of visual color diagrams, which show you the most expensive areas of travel.
By using a Premium Account, you can share your costs between entire companies of people. So, for example, when traveling with friends, you no longer need to calculate who should pay and how much – TravelSpend will do it for you. Analyze your expenses and plan your budget for travel without any problems, so you can focus on everything you want to see in the new place.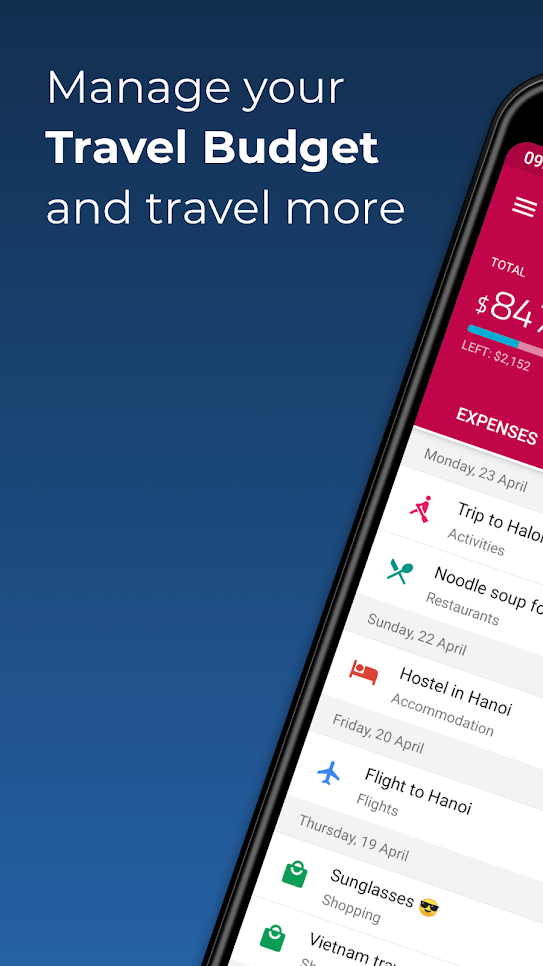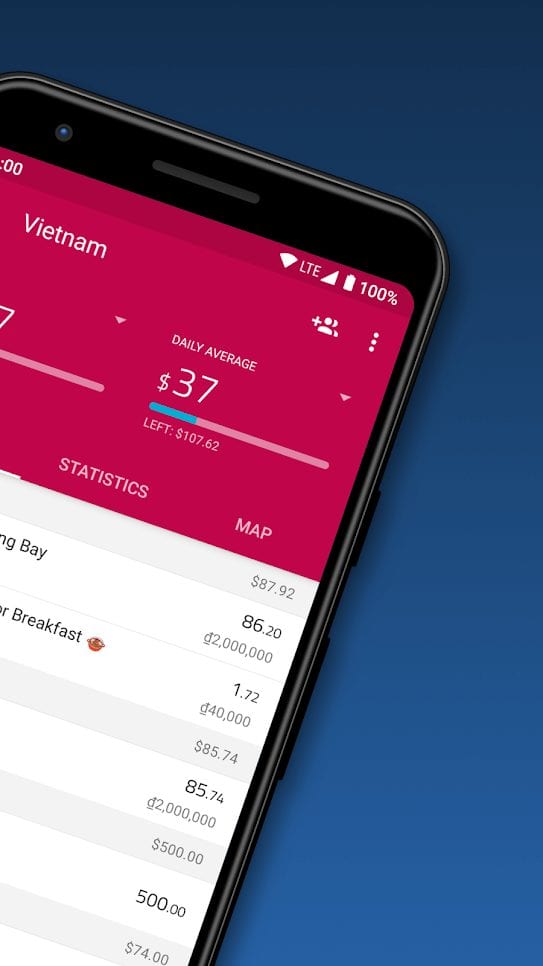 CheckMyTrip
Available on iOS, Android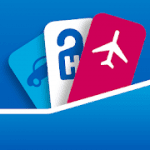 CheckMyTrip is a great way to organise and manage your business trips or simply to travel on business. You'll have time for everything – from holding meetings and conferences to seeing the city and visiting interesting places. Your efficiency and productivity will be maintained at a high level throughout your trip with CheckMyTrip!
Since business trips often happen to places and cities you have never seen before, you will definitely need a travel guide. All the information about your small trip will be in CheckMyTrip – details of your accommodation, transport, flights or even your train ticket. This way, you won't be able to forget anything or lose the data you need.
Everything will be organized over time – perhaps even a good restaurant with local cuisine will fit into your trip details. You can either book directly in CheckMyTrip, or you can enter the data you already have – i.e. you can make your reservation through third party services.
In addition to the information, you also receive several services directly in the application. These are weather forecasts, booking of excursions and tickets for events, reservation of tables in restaurants and so on. This is possible thanks to the cooperation of CheckMyTrip with third-party services such as Foursquare or OpenTable.
Let the application make your business trip easier – just install CheckMyTrip. To access the functionality, you will need to create an account based on your Facebook or email account. Signing up takes less than a minute, but you'll be able to take advantage of everything the service has to offer almost immediately.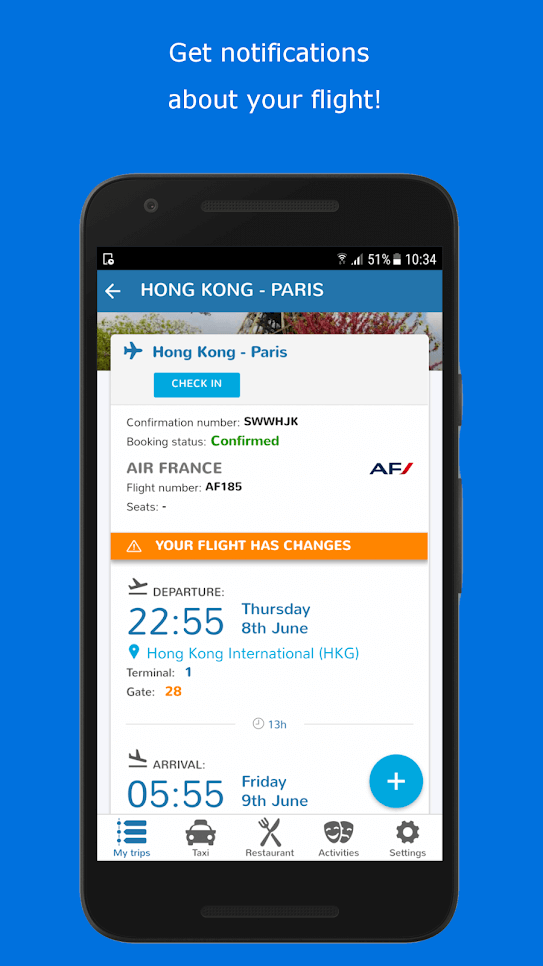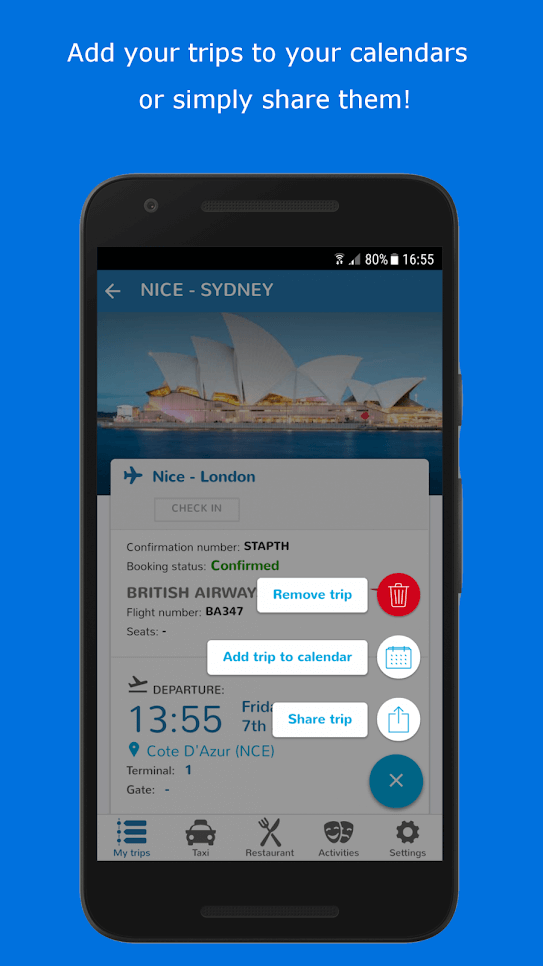 AroundMe
Available on iOS, Android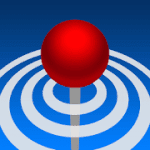 How many places around us we're missing out on just inattention! How many times have we missed something really interesting and important, simply because we are not oriented in the new place.
AroundMe allows you to find all the information about the city or even the whole area where you are. It's scary to imagine how many times you've had to find, for example, the nearest diner or cafe to eat in your travels? There's a good chance you'll find a lousy place to eat with a great local café next to you. To avoid this situation, you should use the AroundMe app.
It will automatically locate you and give you a complete list of everything that is near you. Choose the nearest cafe, ATM, hotel or even hospital – all key locations are identified with the help of the app.
You can select a specific category and AroundMe will show you a complete list of places and places nearby. Each place has a brief reference to what it is. If necessary, you can even share this information with friends or even email it to them. All the data you see is taken from free access – most often from Wikipedia. So you can count on their reliability, and in general the truthfulness.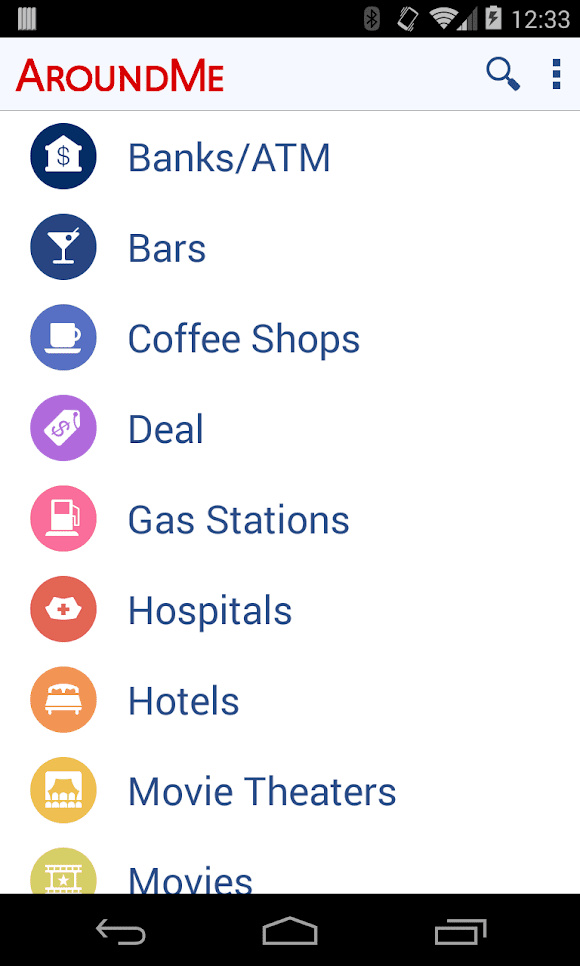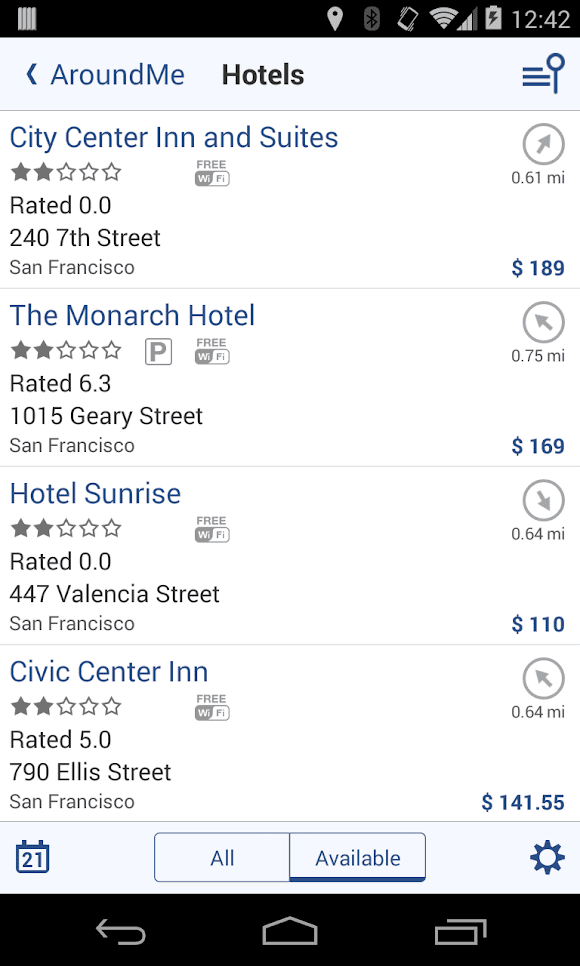 World Around Me
Available on Android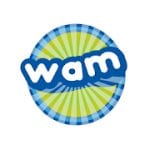 Do you like to travel to completely different and new places? Then World Around Me is really must have for travelers of all levels. The purpose of it is about the same as the AroundMe app. The developers have set themselves the goal – to show people that there is a huge amount of everything around them – you should just… look around you!
Even if you are in your hometown, you may not know about many small or even microscopic places. It can be a small abandoned beach, a magnificent cliff, a family cafe, or even a souvenir shop. Either way, you'll just learn about something unusual and atmospheric.
In the app you can choose the category you want – just a few of them. It can be Food and Drink, Money, Pleasure and so on. In each category, you will be shown all the possible establishments near you. You can see them on the list or even on the map. This is convenient in navigation – it will be easy to understand how far away the place is from your location.
There are a total of 9 categories and 31 subcategories in the app for the most accurate search. Each location will have brief information – Wi-Fi availability, prices, hours of operation and so on. Sort by rating or importance – this way you will know exactly where to go first.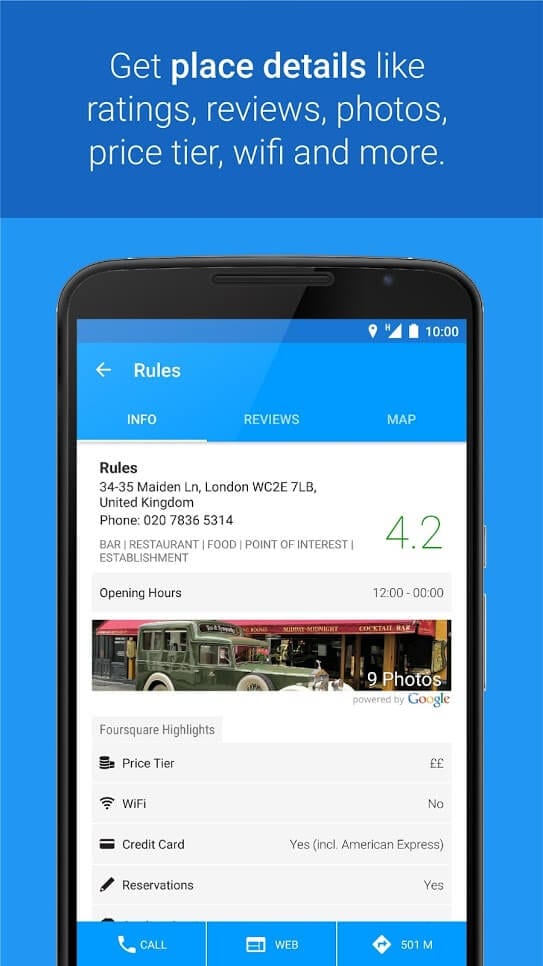 Visit A City
Available on iOS, Android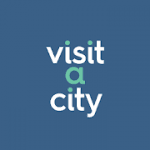 People really need an offline guide for long journeys. You may lose access to the Internet, be in a place with poor quality of communication or even view the area in advance – in the airplane or on the train. In any case, Visit A City will take you by the hand to almost all the sights of your chosen place.
For each city the service generates the top of things you should do when visiting. For example, it can be a cafe, which is worth going to, the main attractions or recommendations of other users. You can also make your own personal list of places that you want to visit yourself. These places are added to your favorite list, and you can also place other places that you like the most.
Visit A City includes more than a thousand guides. Each of them has been designed by professionals and includes all the main points of the city. You can access the maps both offline and online, while getting a detailed guide to the action. Even without the Internet, you'll find out what you need to see and do in a new location. Plan your journey with Visit A City and visit everything that experts recommend.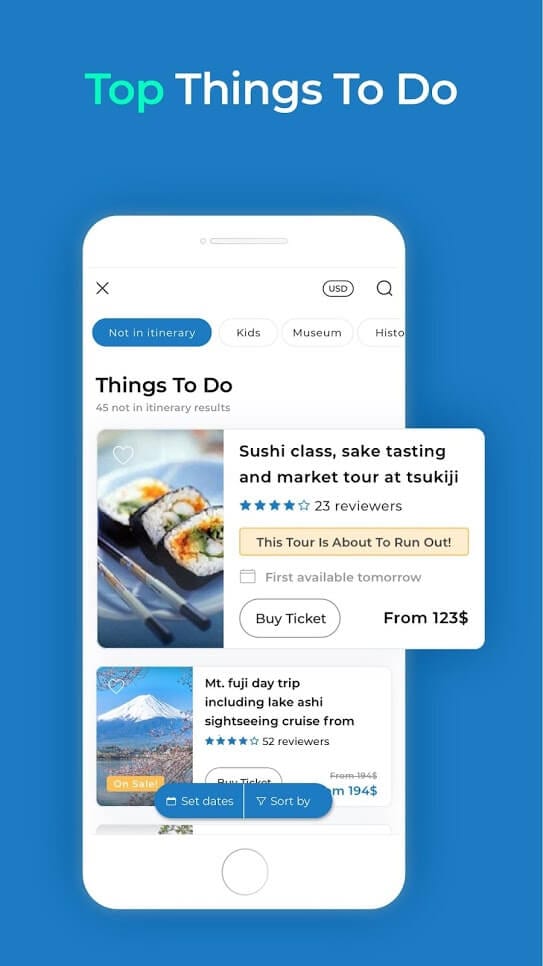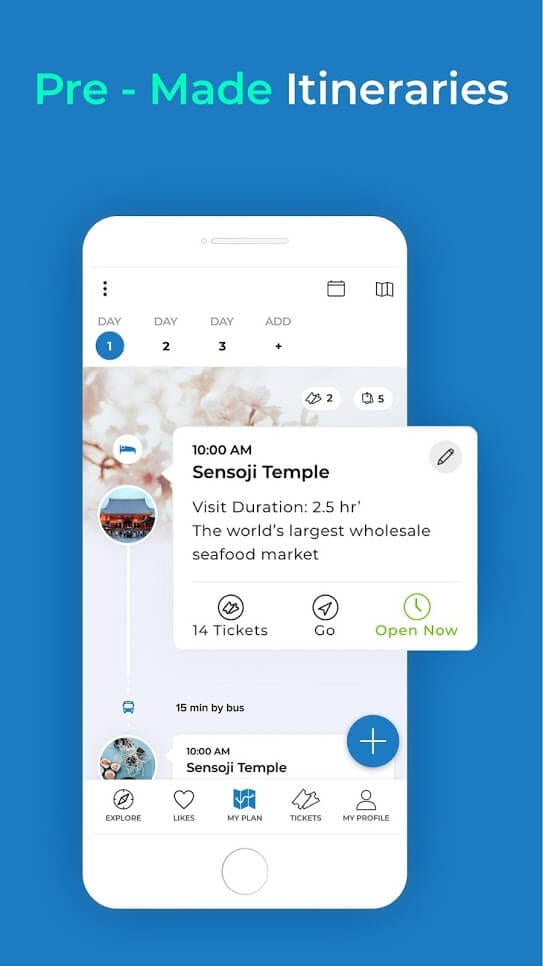 Hotels.com: Find and Book a Last-Minute Place to Stay
Available on iOS, Android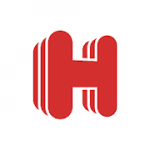 Travel always involves new places. In any case, you will need to sleep somewhere, stop to rest and leave things behind. Real travel lasts more than one day, so the question of accommodation will always be relevant. In such cases, hotels and motels are the best options. You live in comfort and convenience, while maintaining your personal space and good living conditions.
Hotels.com is a great service that helps many travelers to find a place to stay. A great indicator is the fact that in the application you can find both the cheapest and simplest options, and real luxury rooms in the best hotels in the world. You can book at any time – whether you are planning a summer vacation, a business trip or a spontaneous flight to another country.
Hotels.com offers its users the best prices and offers. Also, there are periodically appearing and burning offers, which are just insanely profitable deals. The service also has a program Rewards – with it you get a day as a gift when booking from 10 nights in hotels.
The application fully informs you about the status of your order and booking, allows you to cancel and put the reservation again. All your arrival and check-in data will be available to you even without a network connection – this is very convenient if you are in another country. You receive notifications and full information about your bookings – go on the road and Hotels.com will worry about your accommodation.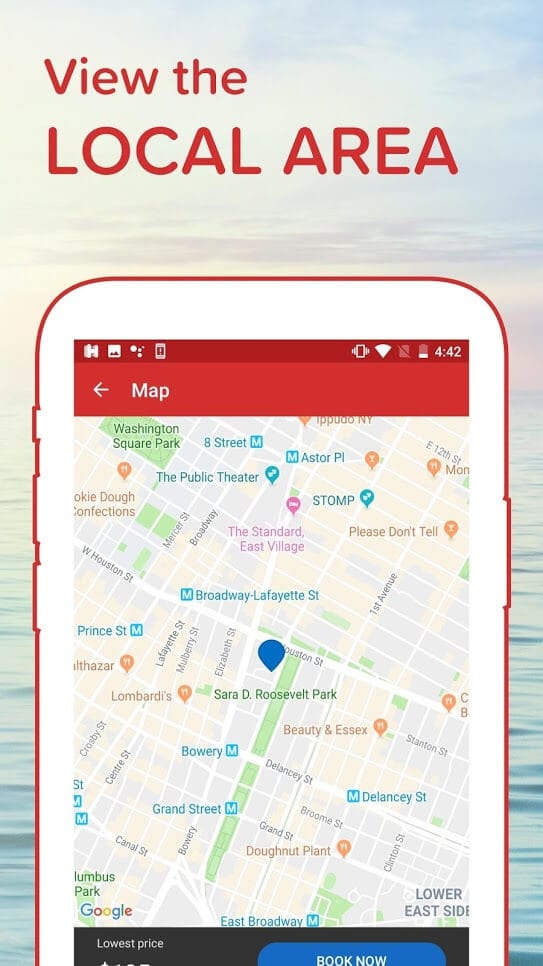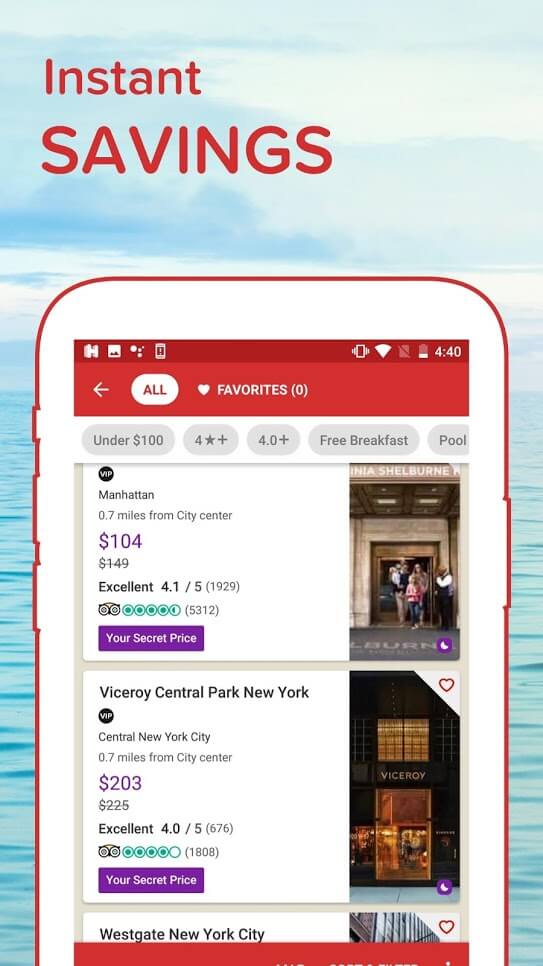 You may also like: 20 Best hotel booking apps for iOS & Android
HolidayPirates – Travel Deals
Available on iOS, Android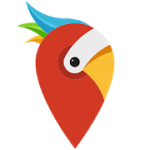 HolidayPirates will make you a real hunter for the most chic offers if you are a lover of spontaneous travel. The hottest offers, the most advantageous offers and the best places are all in one place. You'll even be able to set up alerts to let you know when you're getting the most out of your favourite offers – all you need to do is set up their criteria.
In general, the system is quite simple. Initially HolidayPirates will find the best routes, combinations and connections at the best prices. Then they put them on display, where you can find them by searching for them. You are guaranteed to find the best offer from the published ones – the main thing is to have time to book it at a hot price!
At HolidayPirates you can book the best vacation you can imagine. Buy a dream trip with just one click or by clicking on your smartphone screen. In addition to booking airline tickets, you can also find transport, home, cruise and hotel rental offers – all you need to do is go into the right category. If you know exactly what you want, use the search filters. So you'll be sure to look for the perfect offer! If you don't find it now, don't get upset.
HolidayPirates will send you a notification as soon as you have the opportunity to put your route into practice. Professionals will pick you up on a tour at the most affordable price or with the most convenient conditions of travel. A personal search is available in the booking section. Don't miss a single opportunity to visit new destinations – install HolidayPirates and look for great deals.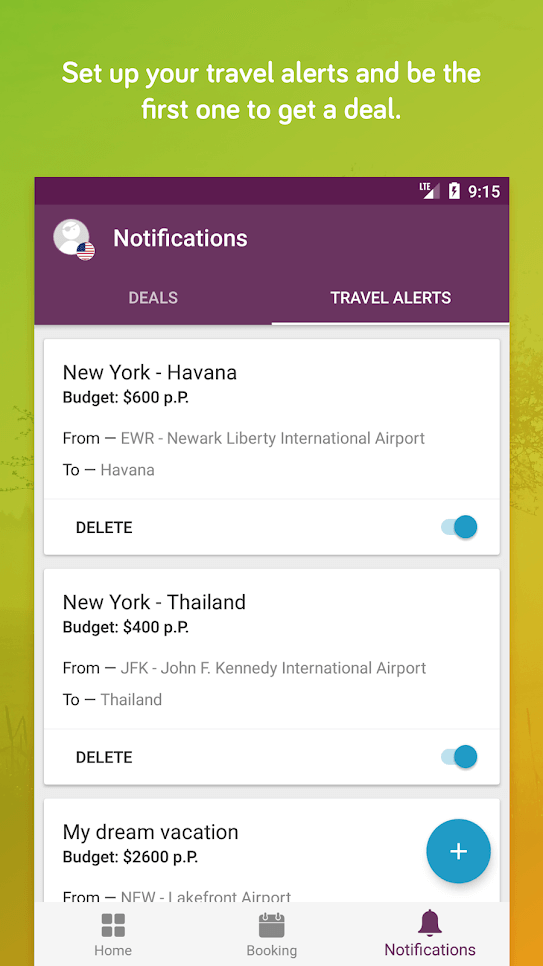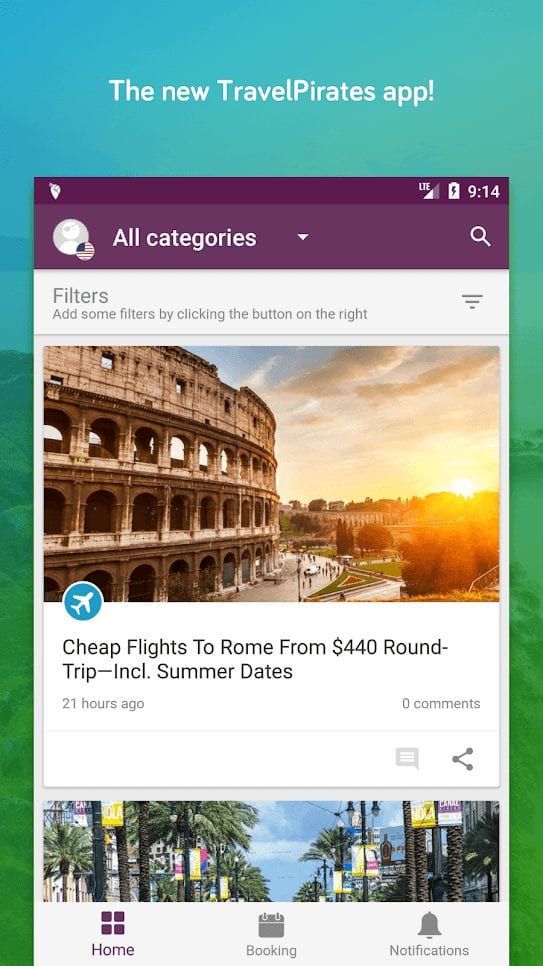 In fact, a lot of people have heard or even used online ticketing, hotel searches or reviews of establishments in another city. If you still haven't installed them on your smartphone, you should do so. There are many nuances in travel that you may miss or not think about during the planning – for you it will do special services.
You can also install games and other entertainment applications on your smartphone, which will help to pass the time on the road. Yes, in any case – a lot of useful applications will make your weekend, trips or travels much better and more interesting. Haven't figured out where to go next time? Perhaps one of our applications will help you decide!