A phone is a multitude of possibilities for the modern user. Almost all phones have Internet access. They help to work, stay in touch with relatives, have fun, and buy goods.
Yet, you should be ready to remove spyware that flooded the web. Your phone can be easily attacked by fraudsters or hackers. And you'll be the last to know when it's too late.
To prevent yourself from the danger that lurks in cyberspace try these free hidden app detectors for Android.
Hidden App Detector – spy Finder by Thropical Tools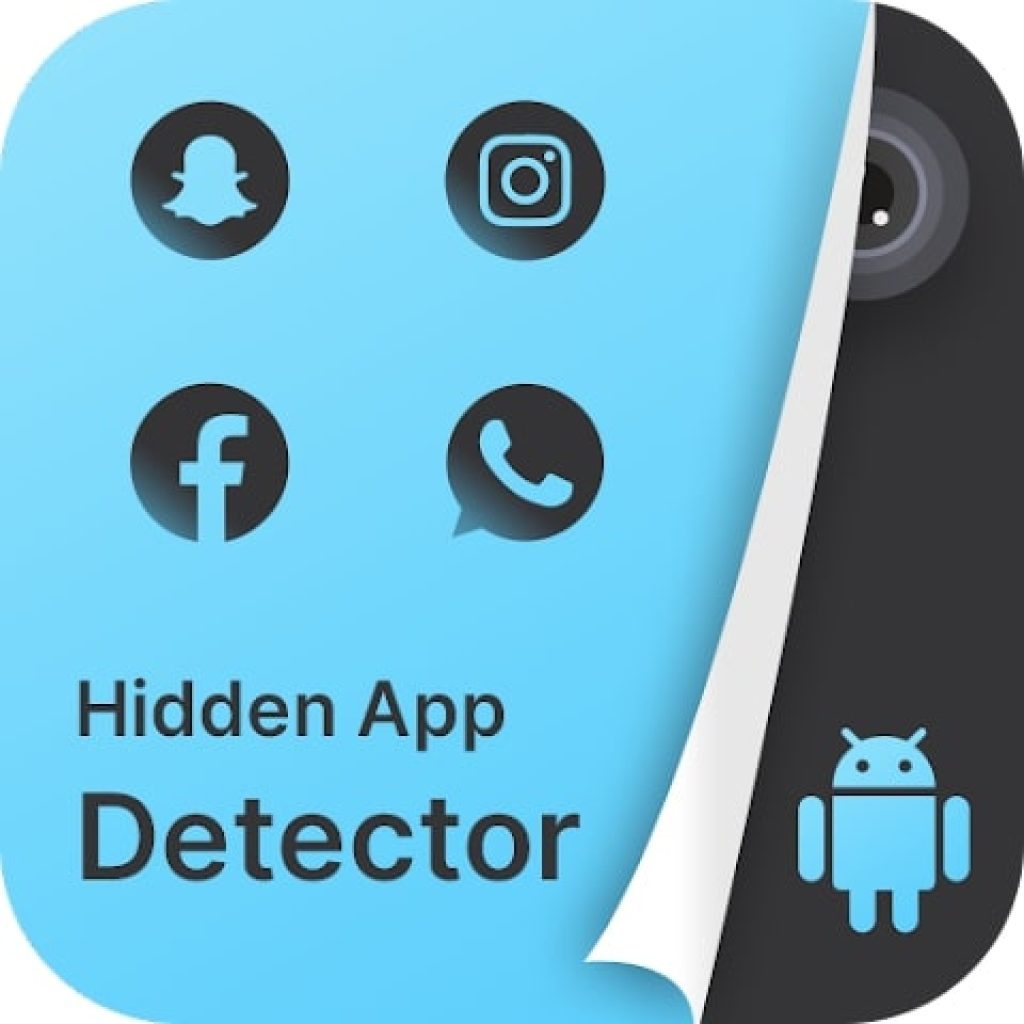 This is a powerful tool that shows hidden apps on your electronic device. They can be both malicious files like viruses and installed spyware.
Today almost all of us own a phone or tablet. This is where most of our lives are spent. That's why it's so important to protect your phone from prying eyes.
This scanner works quickly and clearly, identifying unwanted items without delay. Rest assured that your personal data is safe and confidential.
After launching Hidden App Detector you will get a whole list of found apps, the purpose of which is questionable. If you wish, you can not only find these files but also delete them.
Without a specialized program, it is difficult to suspect the presence of an enemy file. It may consume battery power, or it may not manifest its presence at all. Hidden App Detector has several side functions, including battery management.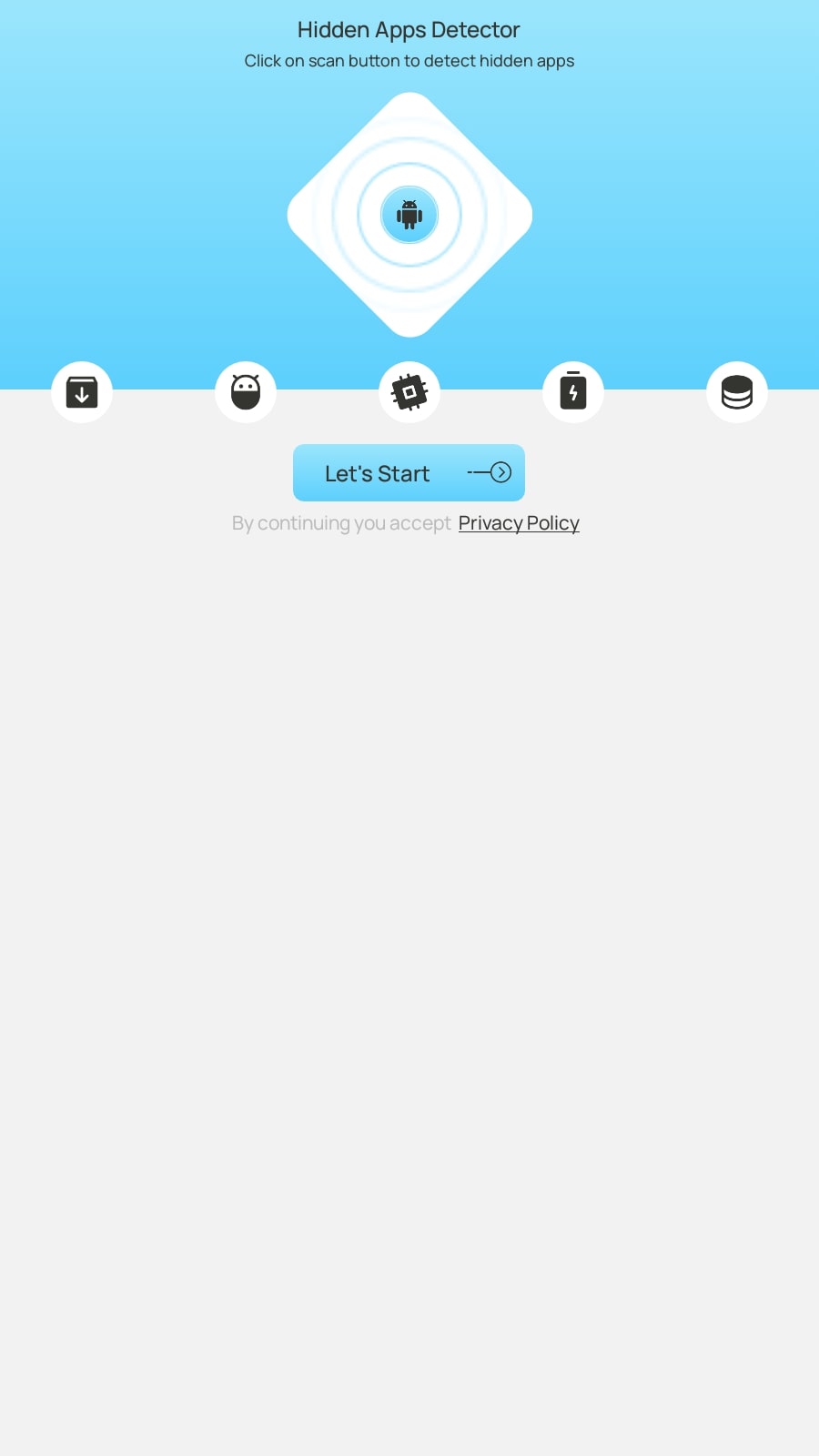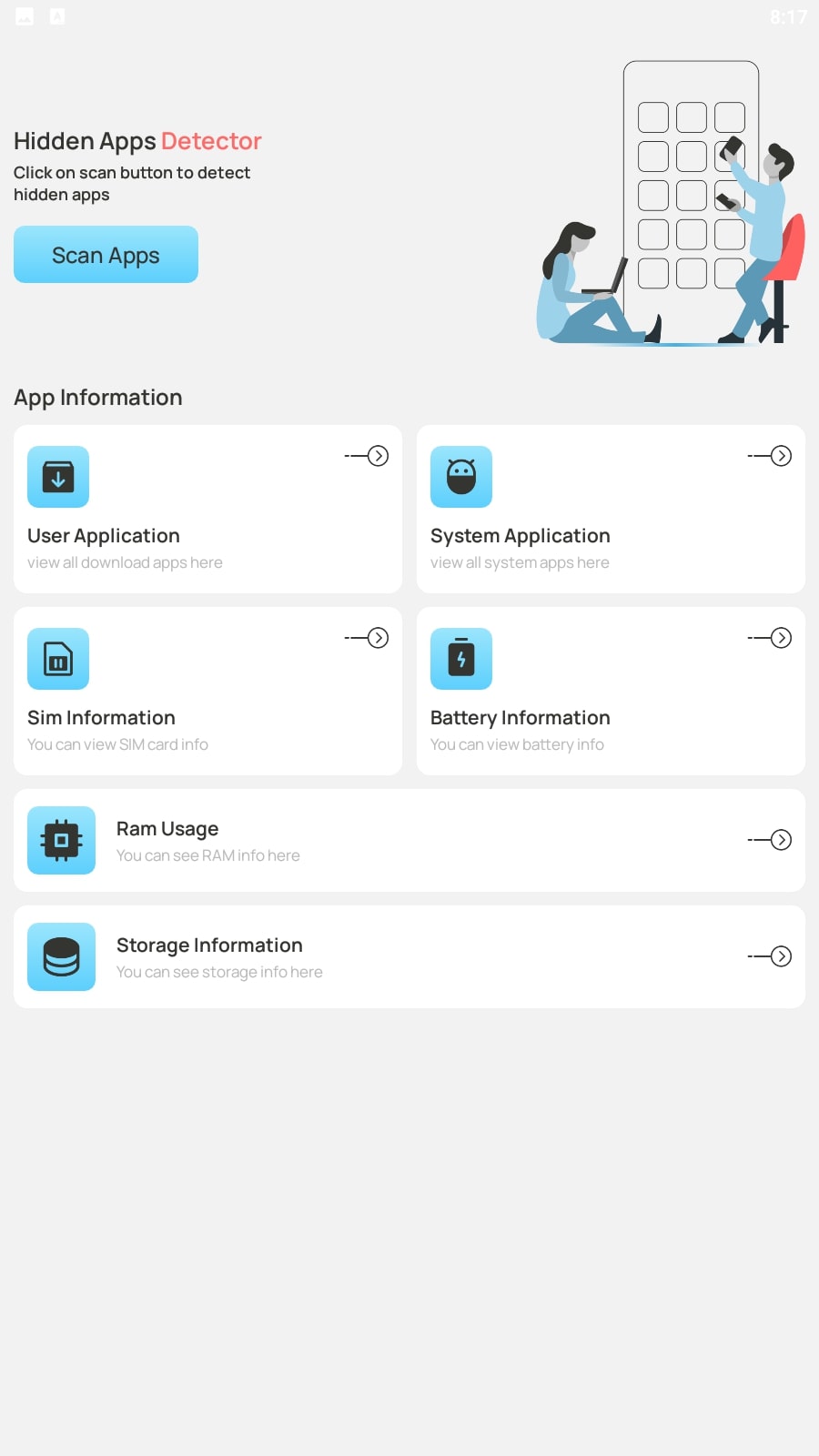 You'll get detailed information about which app is wasting the most battery power and why. You can also find out everything about your SIM card: location, roaming, mobile operator. A great app for any smartphone, which will allow you to optimize the performance of your device.

You may also like: 11 Best Listening Device Detector Apps (Android & iOS)
Hidden Apps – anti Spyware by Hidden App Studio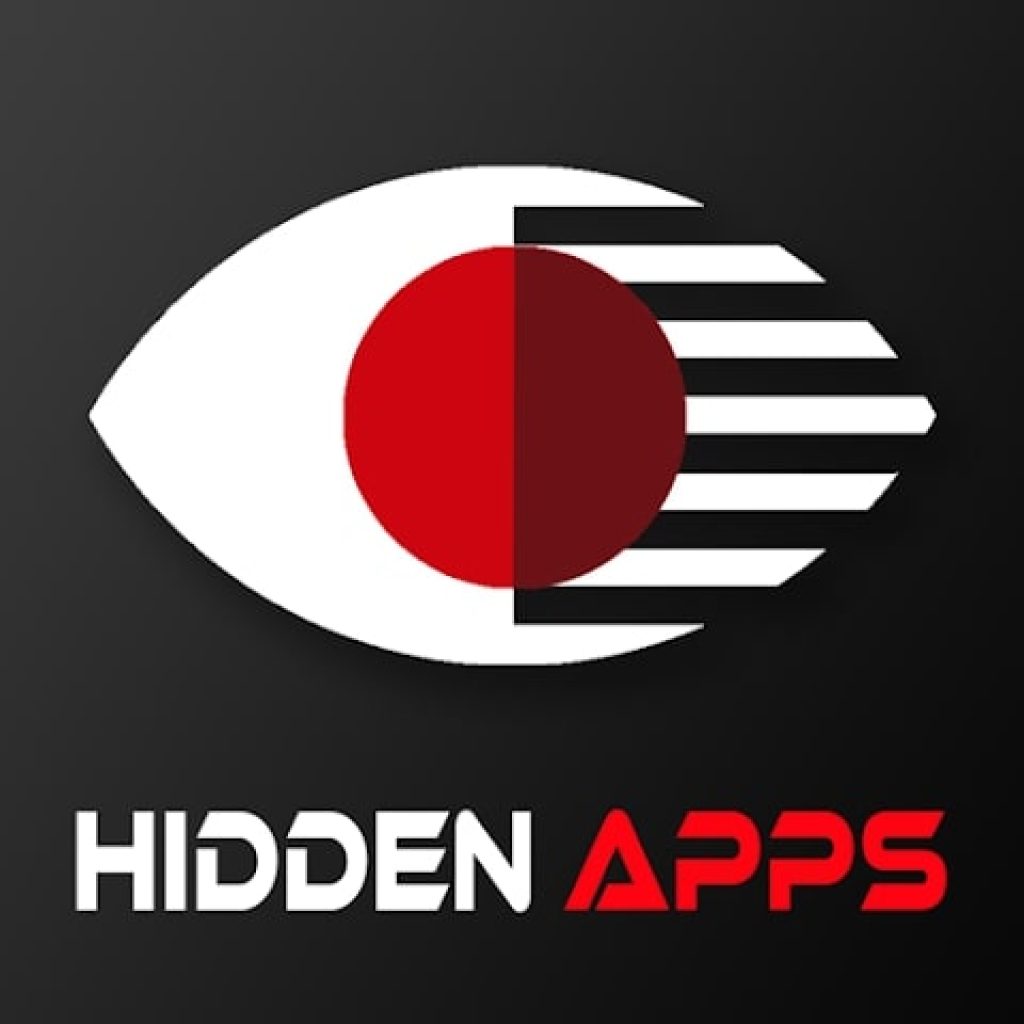 If your battery runs out much faster for no apparent reason, it makes sense to scan your phone for malicious files. Anti Spyware does an excellent job of this task.
Hidden apps do not show up on the toolbar and almost always consume a lot of power. They are installed without the knowledge of the owner of the electronic device and are designed for spying or listening.
Some of them can damage the operation of the device. They are usually used by crooks and hackers for illicit enrichment.
Anti Spyware works as a scanner that actively searches for spyware. If you have such apps, you can read a ready-made list and solve the problem. Of course, you should be careful when using the Internet. Avoid suspicious sites and use Google Play to install new apps.
Yet, these preventive measures do not always protect your phone. Lock your camera so no one has access to it but you. Remove hidden apps and outdated programs with a single click.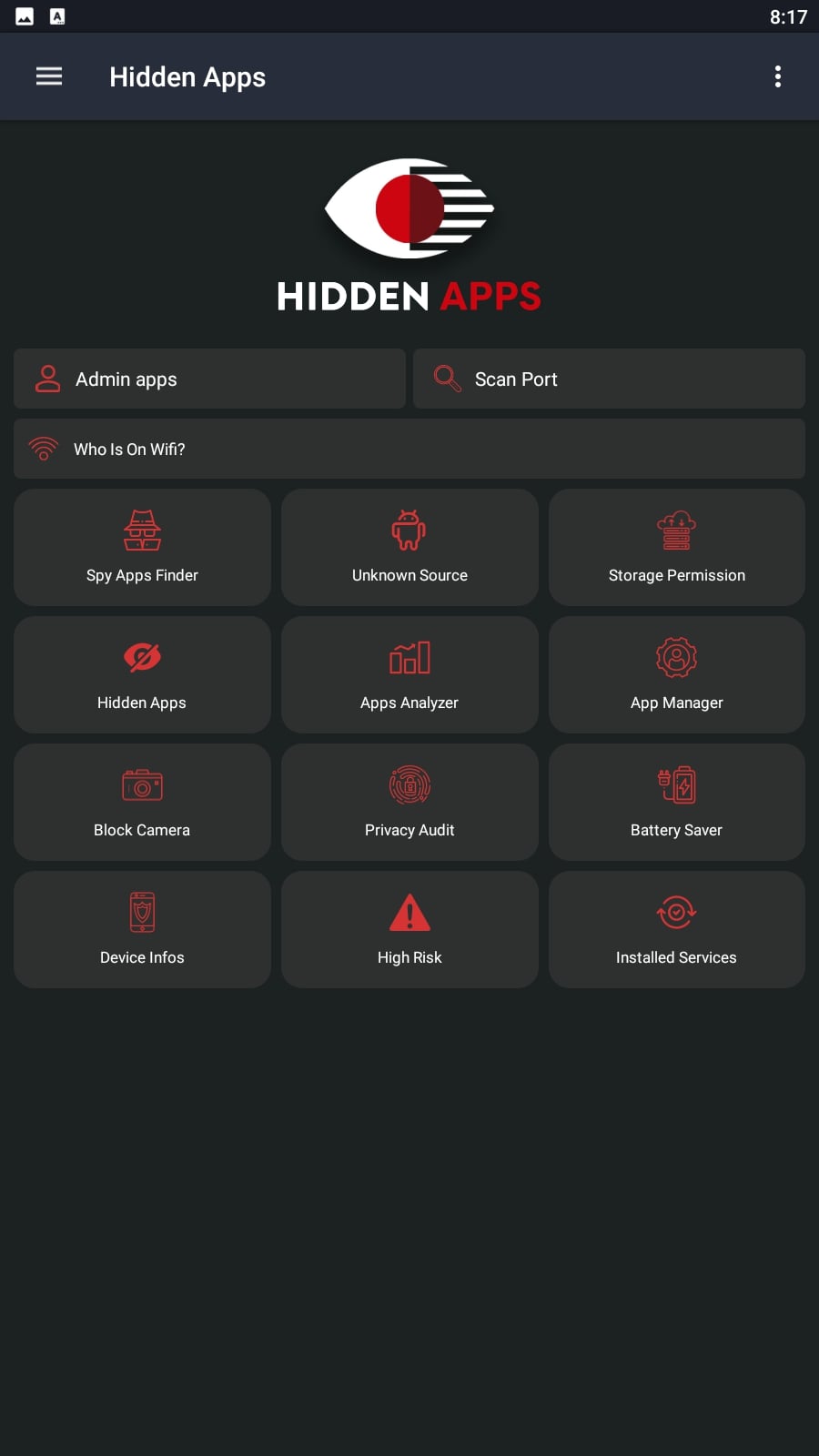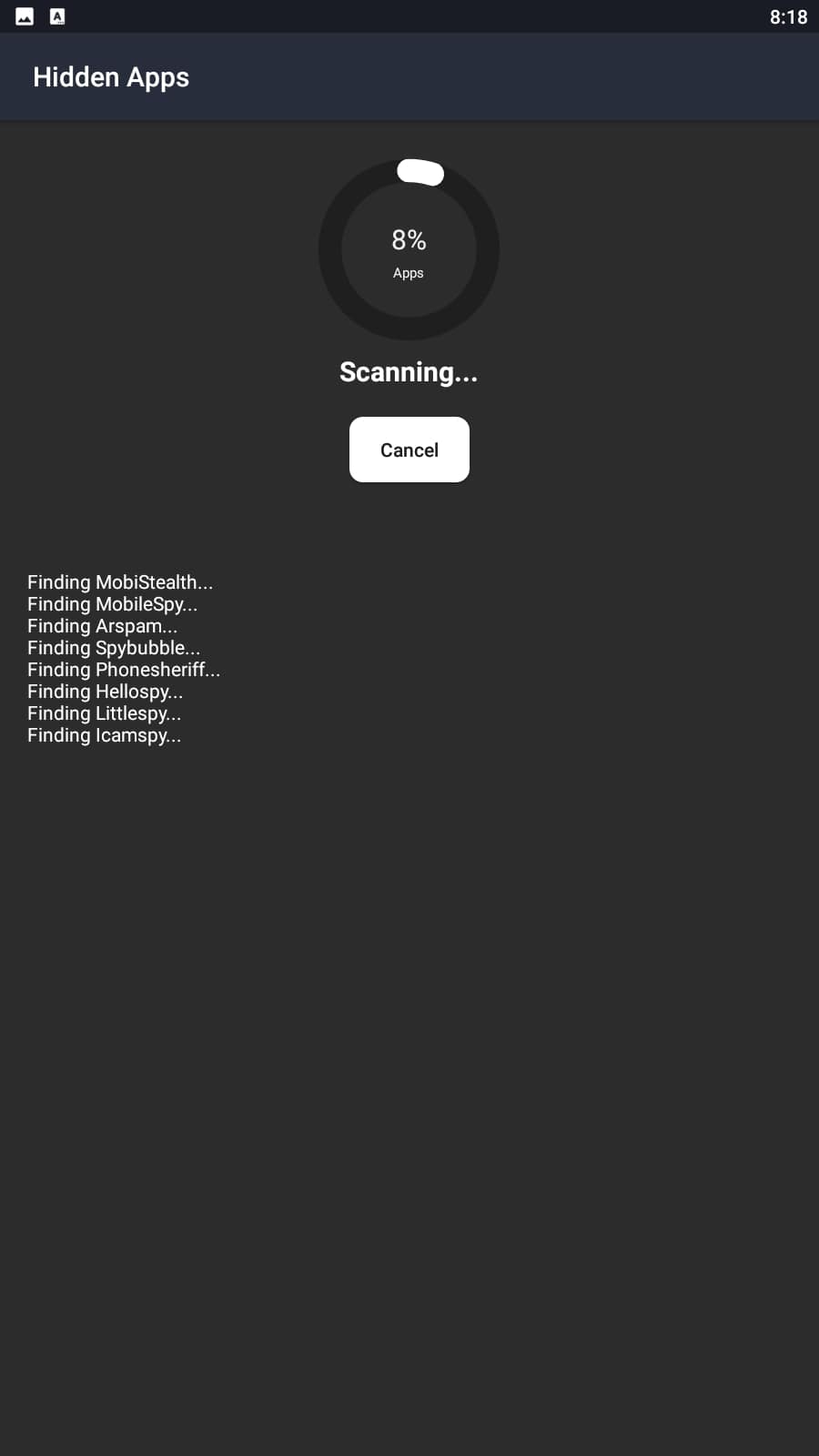 Make your phone as safe and secure as possible with Anti Spyware. It takes only 4 MB and does not negatively affect the battery.

Hidden Apps detector on my phone by Team IS lab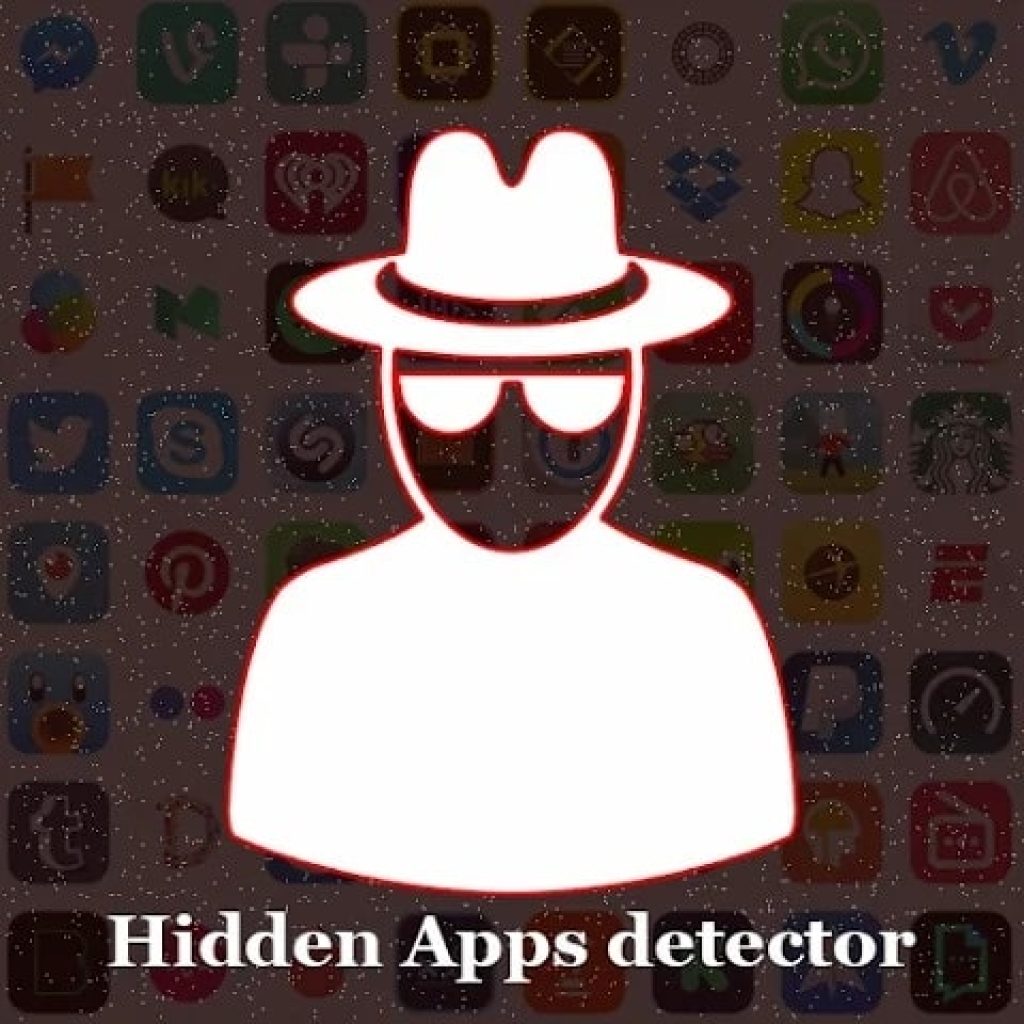 The problem of hidden apps should be considered seriously by every smartphone owner. This app will take over the routine control of the safe use of your electronic device.
To check it for viruses and spyware files, run a full scan. It's free and won't take much time. Now you will know for sure the reason why some apps load on their own, and the battery saps much faster.
The detector has access to absolutely all the apps that have been installed on your phone. Hidden apps do not have a shortcut, they are not marked in the general list of programs. They can only be found purposefully, using powerful detectors.
After scanning, you'll get a full report that includes the total number of apps and outdated programs. Make a copy of any of the apps on this list. Find out how much memory all apps are taking up and if there are any that were installed without your knowledge.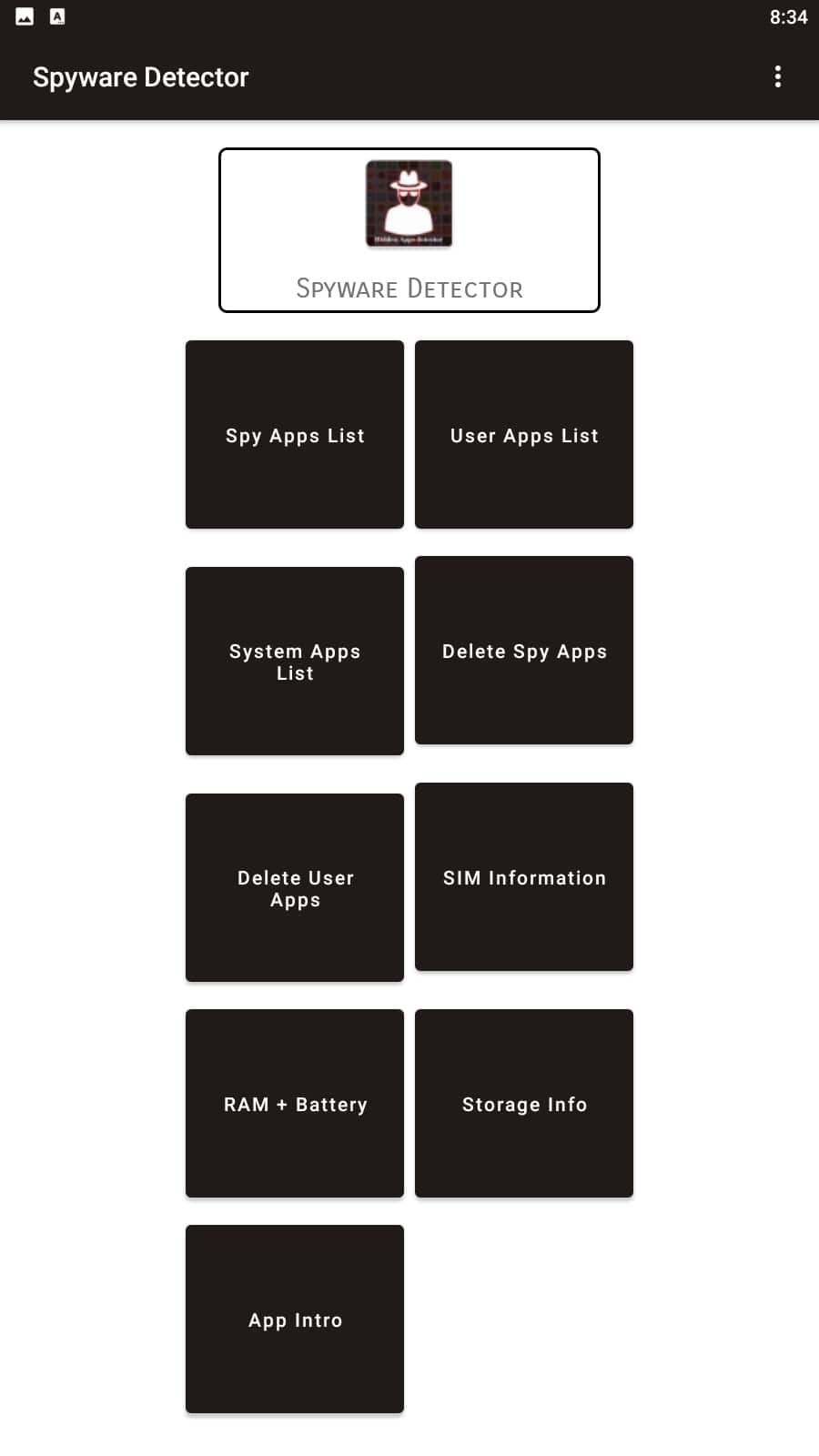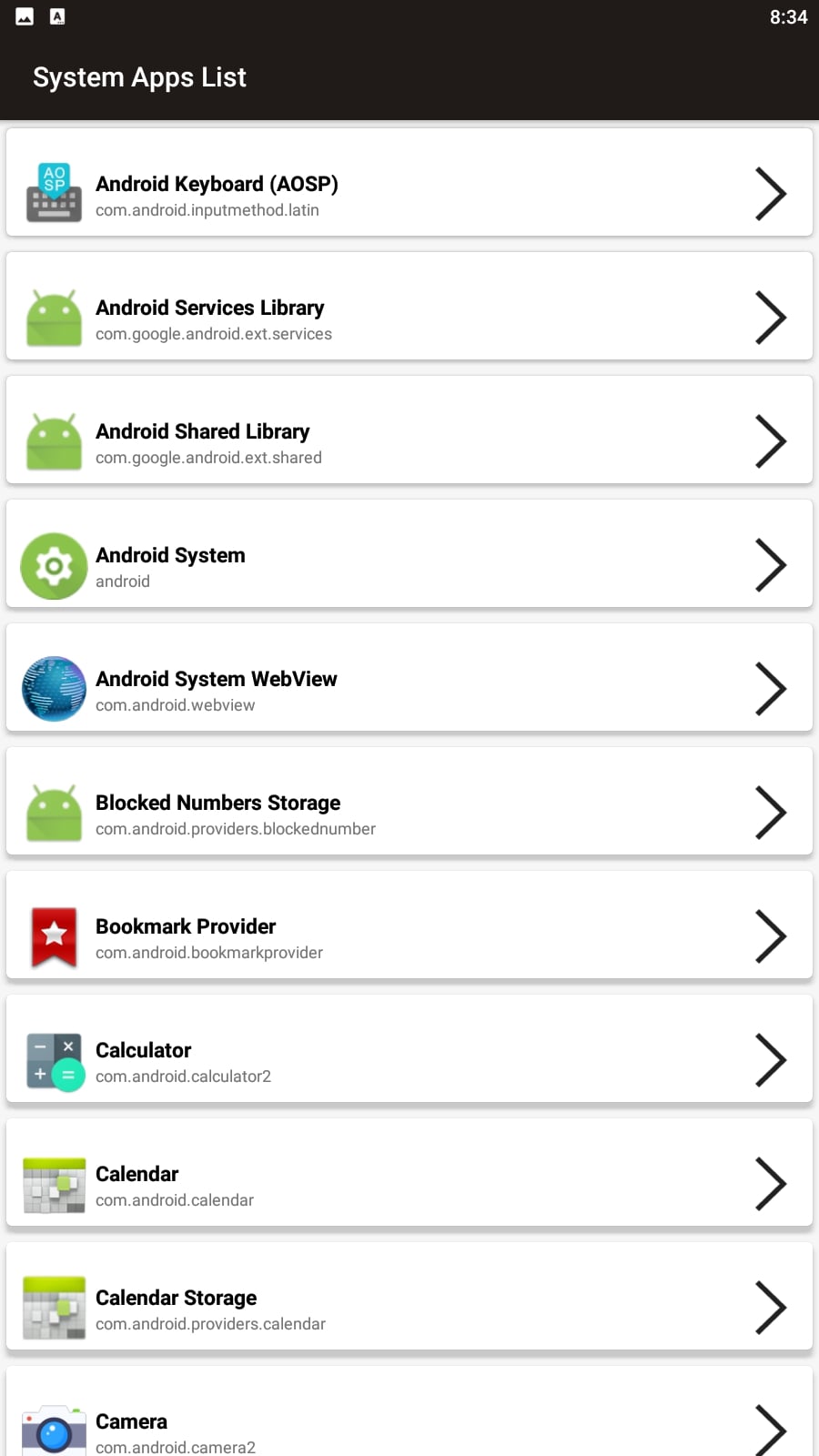 You will also be able to clear the cache and remove any malware you find. After that, you will instantly notice how much faster your phone works and how much more free memory you have. You'll be pleased with the increased battery capacity.

Hidden Apps & Spyware Detector by Bousmaha Studio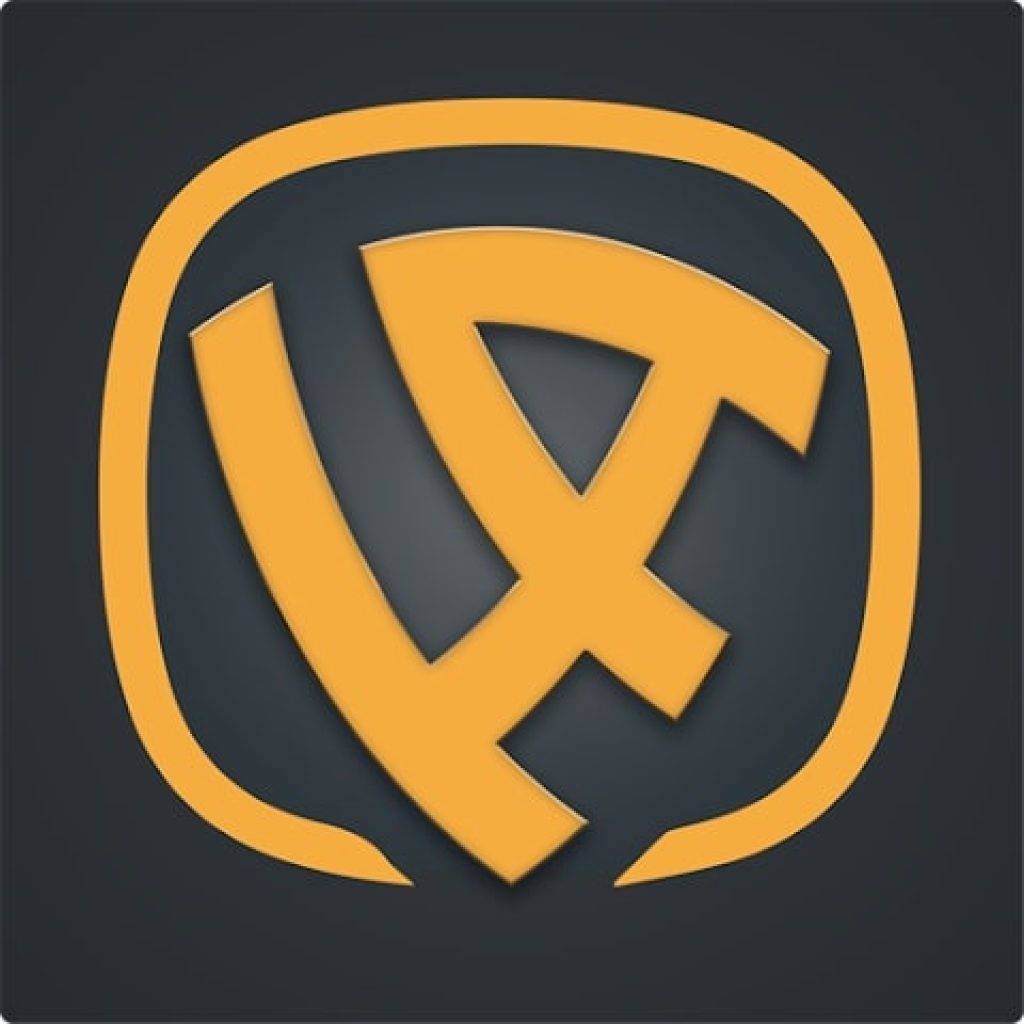 If you want to check your phone, you are unlikely to find hidden programs and files without a special app. That's exactly what Hidden Apps & Spyware Detector does.
You can entrust it with the most complex tasks. Typically, such apps are used when the user notices abnormal operation of other apps or a fast battery discharge.
Such programs are used without the permission of the owner of an electronic device and are designed to spy on it.
Hidden Apps & Spyware Detector prevents malicious files on a professional level. It scans absolutely all folders and sections in your phone. After a complete scan, you will be able to see the result: the number and names of hidden files will be provided as a list.
They can get on your phone when using the Internet while downloading unchecked programs. Now no cyber-attacks can affect your phone. Store personal information, work and make calls without the risk of leaking important data.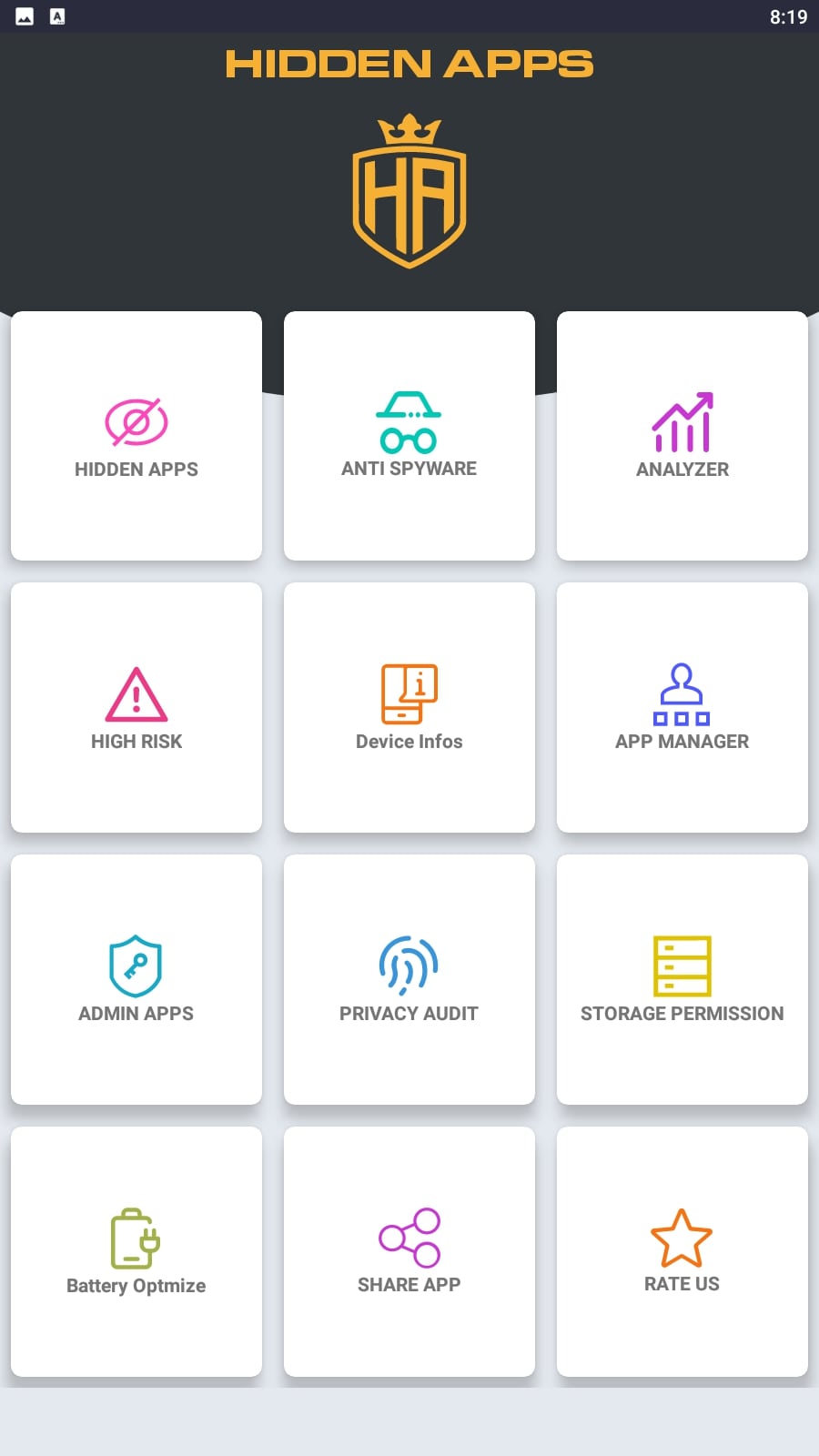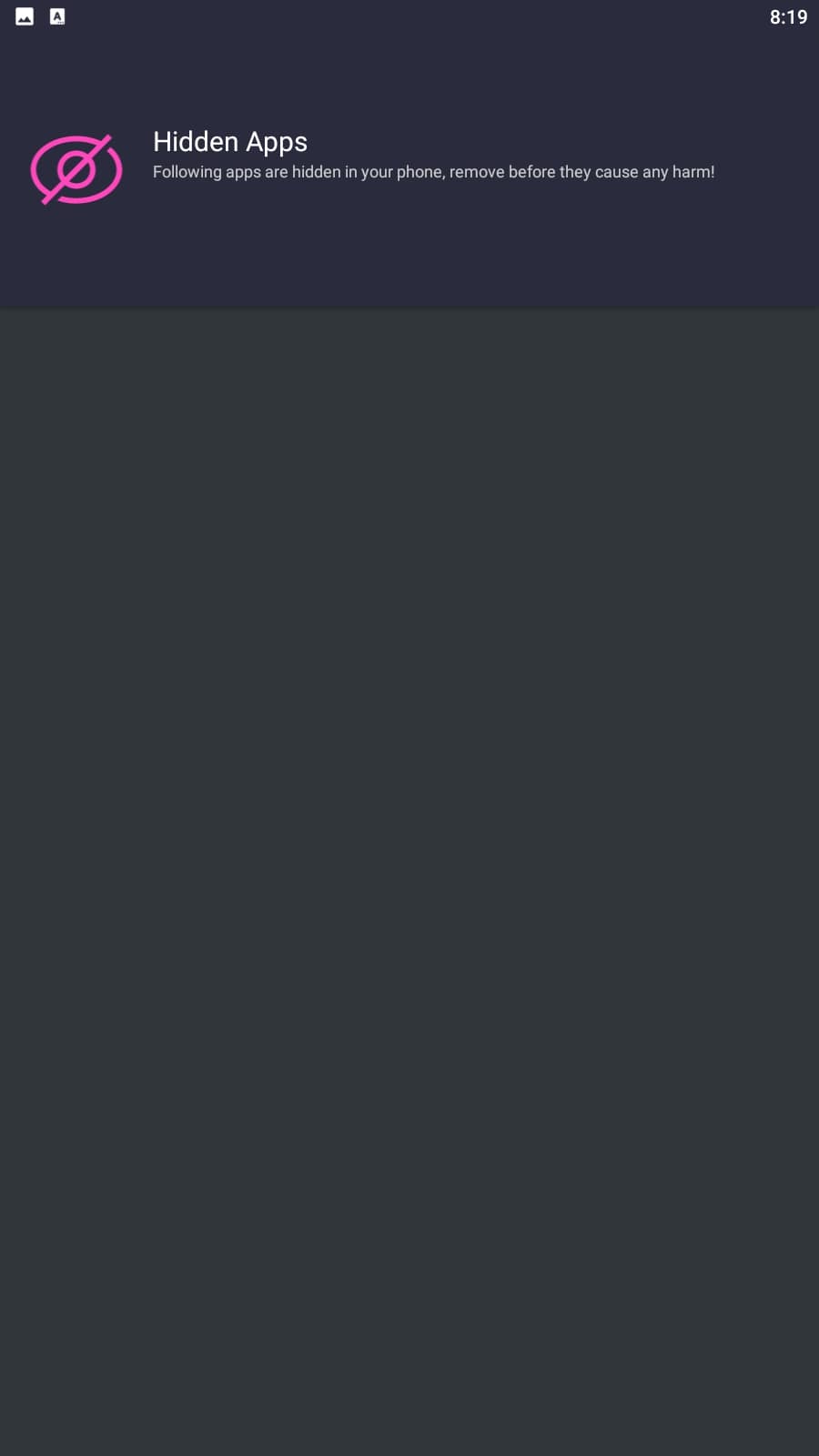 The app is free and consumes minimal battery power. Screen all apps, and select suspicious and recently installed ones. Get the most detailed information about your phone's battery and camera status. Stay alert and use Hidden Apps & Spyware Detector to check your phone.

Hidden Apps Finder – Spy Apps by Samy Lab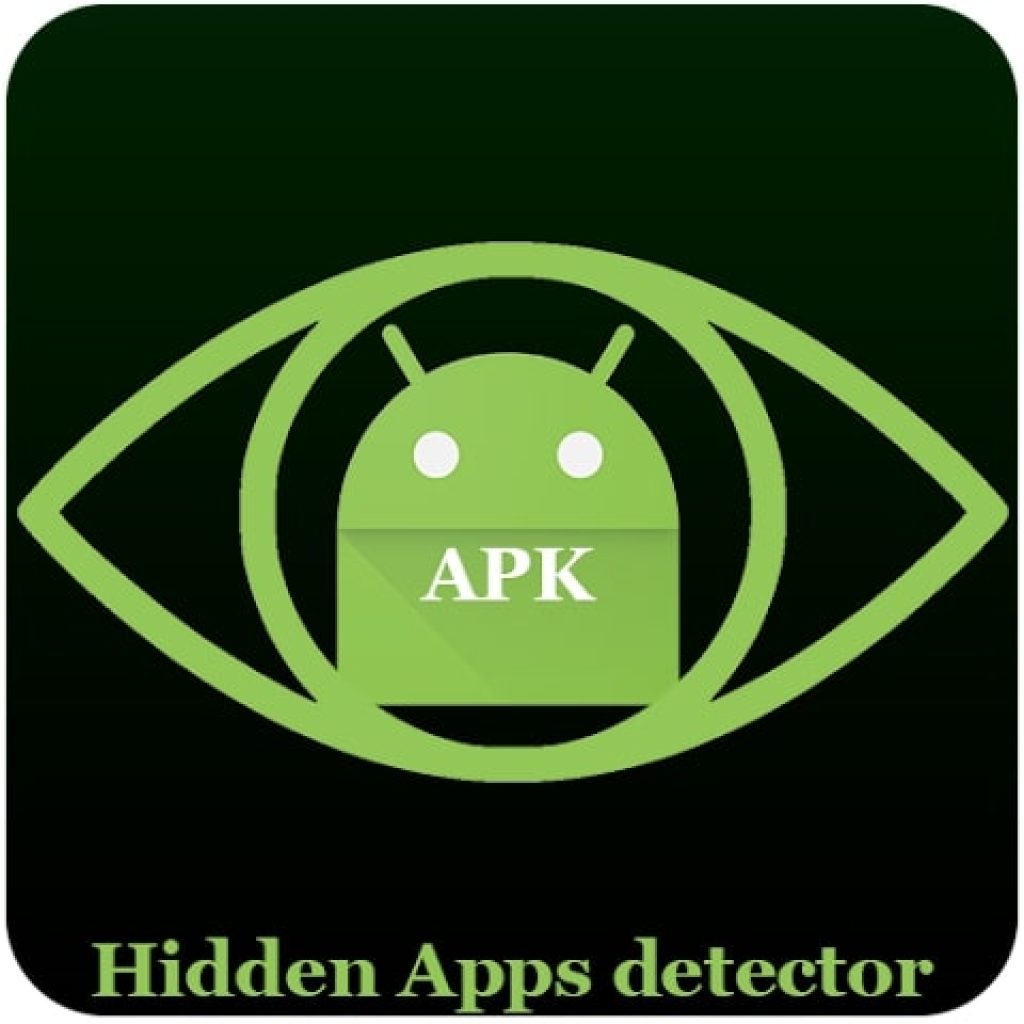 Find and delete any hidden apps on your phone that pose a potential threat. More and more users periodically scan their electronic devices for invisible apps.
They have no icon and are not detected by normal browsing information on the phone. With Hidden Apps Finder, you will be able to perform a full audit for free and identify the threat.
Hidden apps can be installed for eavesdropping, information gathering, and money embezzlement. Take the first step to a safer use of the Internet – install Hidden Apps Finder.
If there are such files that are not visible in Task Manager, they should be eliminated instantly. You can almost always disable or uninstall these apps. You will notice how much faster your smartphone has become.
The fact is that hidden apps sometimes take up a lot of space. Because of this, the battery is overloaded and it runs out much faster.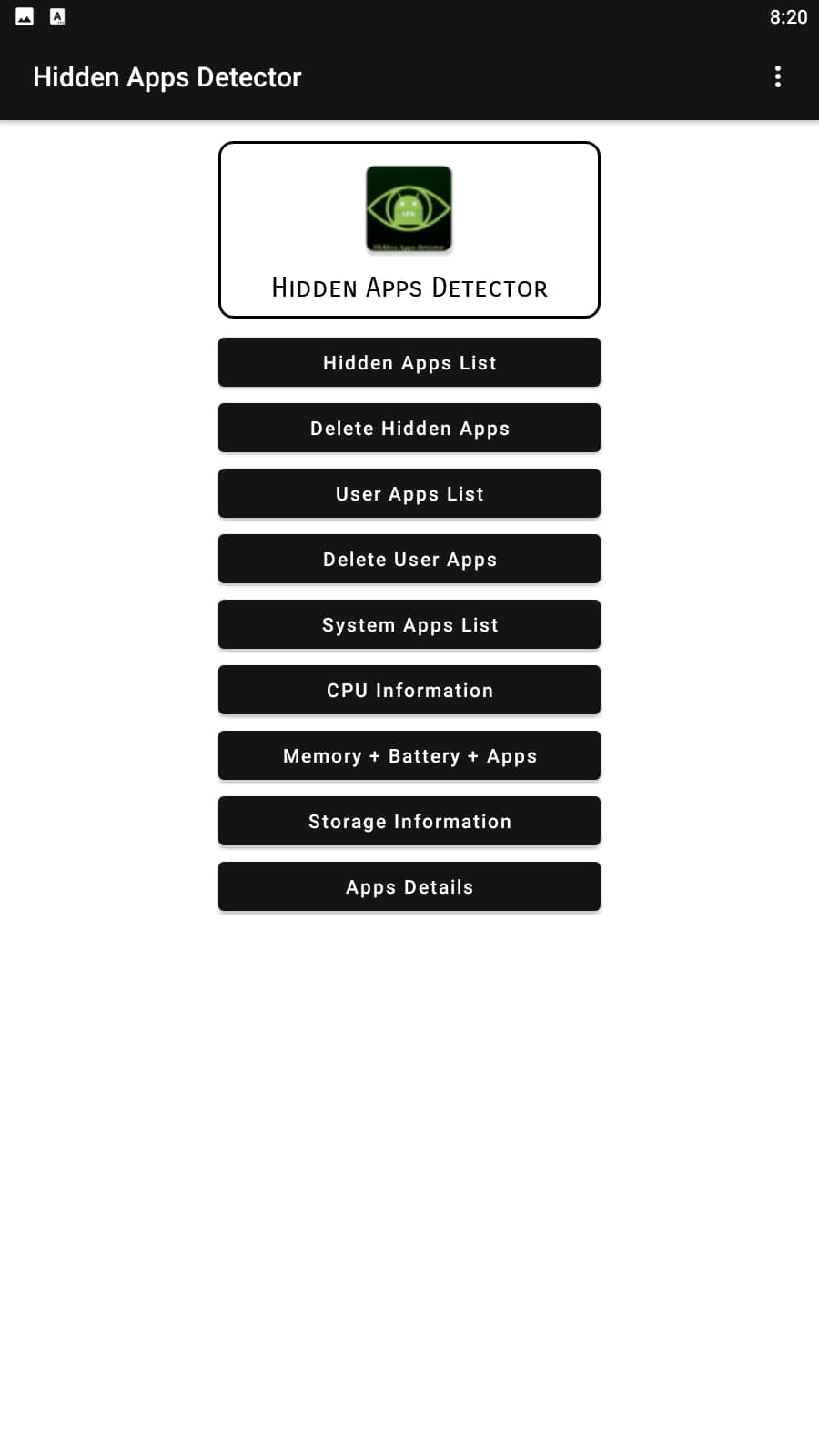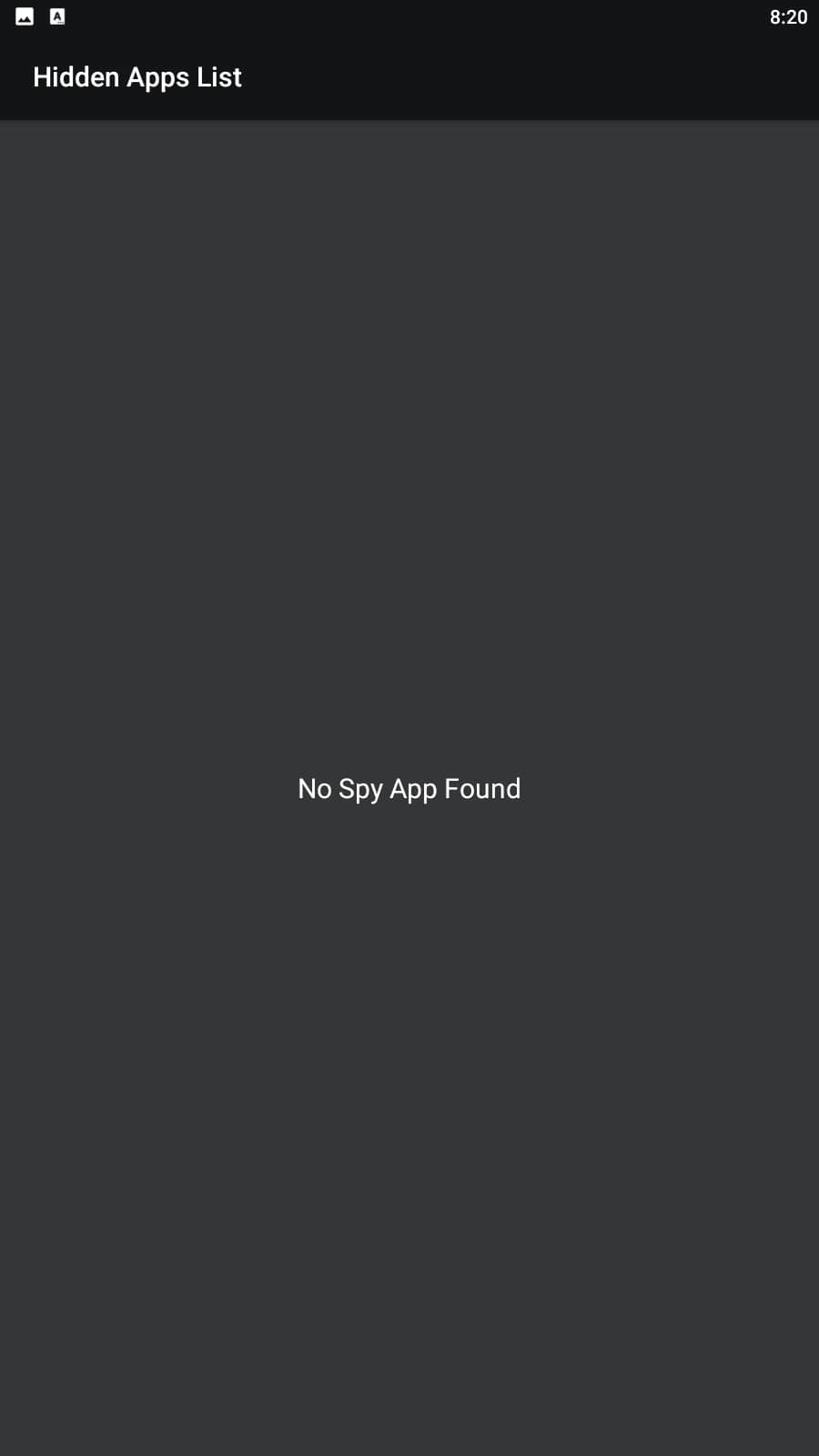 The app works automatically. Just run a full scan or select the apps you are interested in. Get the result in a few minutes. Delete or deactivate hidden files and optimize your smartphone.

Hidden Apps Detector by Xseeds Apps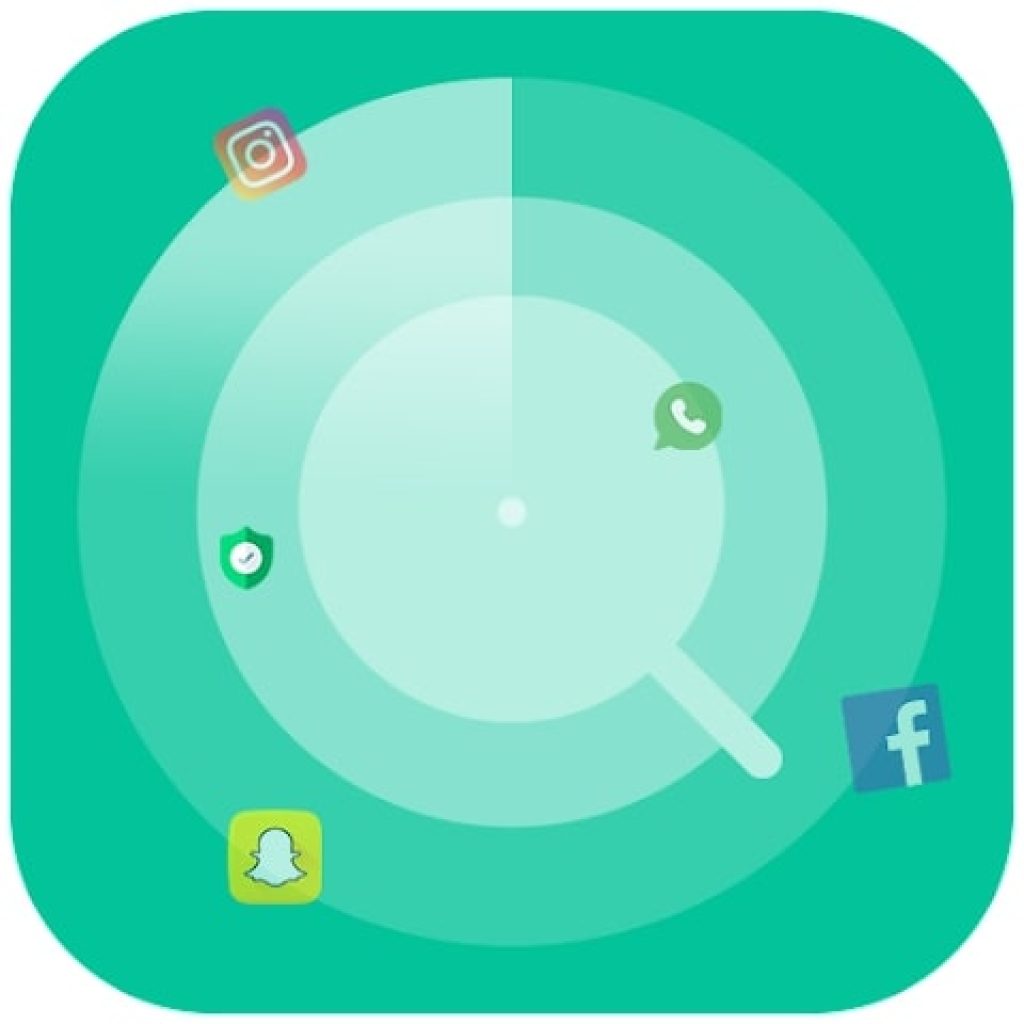 Are you worried about maintaining your privacy? Want to make sure your phone isn't bugged? Or want to get rid of the most dangerous viruses before they take effect?
The Hidden Apps Detector will help you make using your phone comfortable and safe. All apps, regardless of the time and date of use, will go through a full scan.
After that, the user will receive data on the presence of hidden apps that do not have a shortcut. Disable or remove them from your phone altogether.
The app is a powerful tool to combat spyware props. All apps installed without your consent will be found and disarmed. You can use the automatic scanning mode, or switch to manual control.
In the latter case, you need to select the program you are interested in and read all the information: when it was installed, its size, impact on the battery. Calculate whether the number of apps displayed corresponds to reality.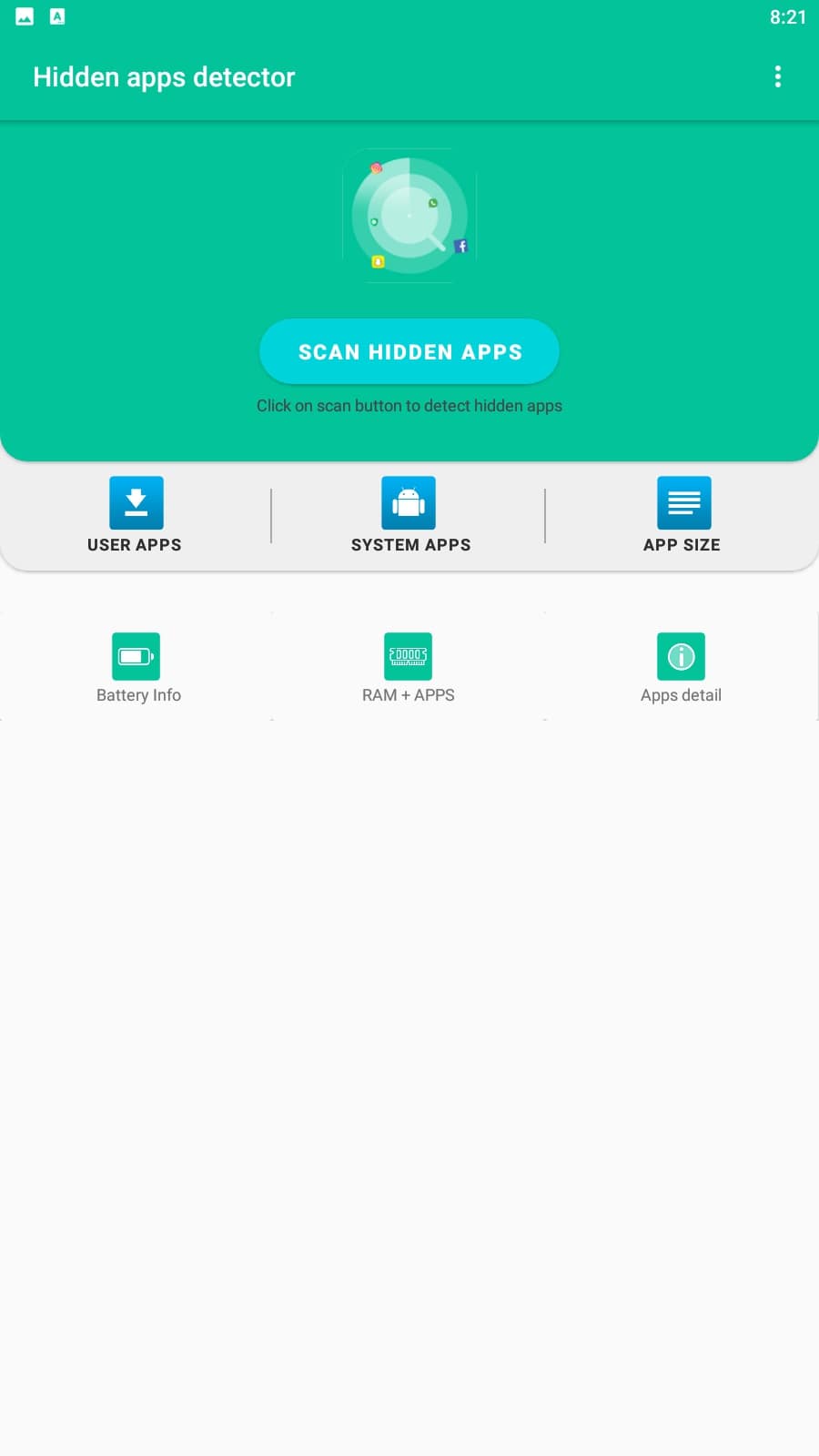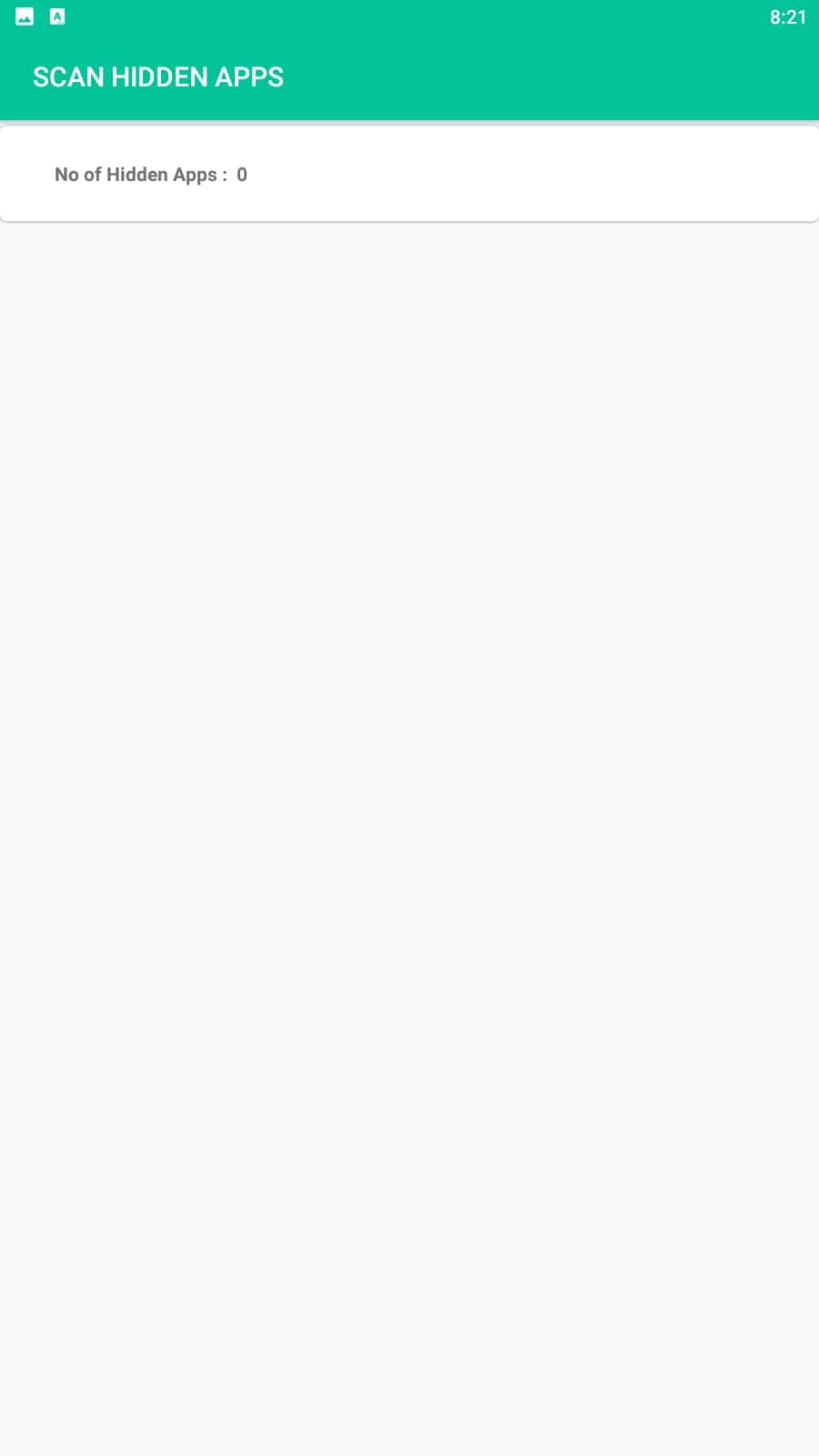 Another handy feature of Hidden Apps Detector is determining total and private battery capacity. You'll easily find out what the actual battery consumption percentage is for each installed app. Optimize the performance of your phone and make sure you're comfortable using it.

You may also like: 11 Best Intruder Selfie Apps for Android & iOS (Security Apps)
Hidden apps detector – all spy by Home Made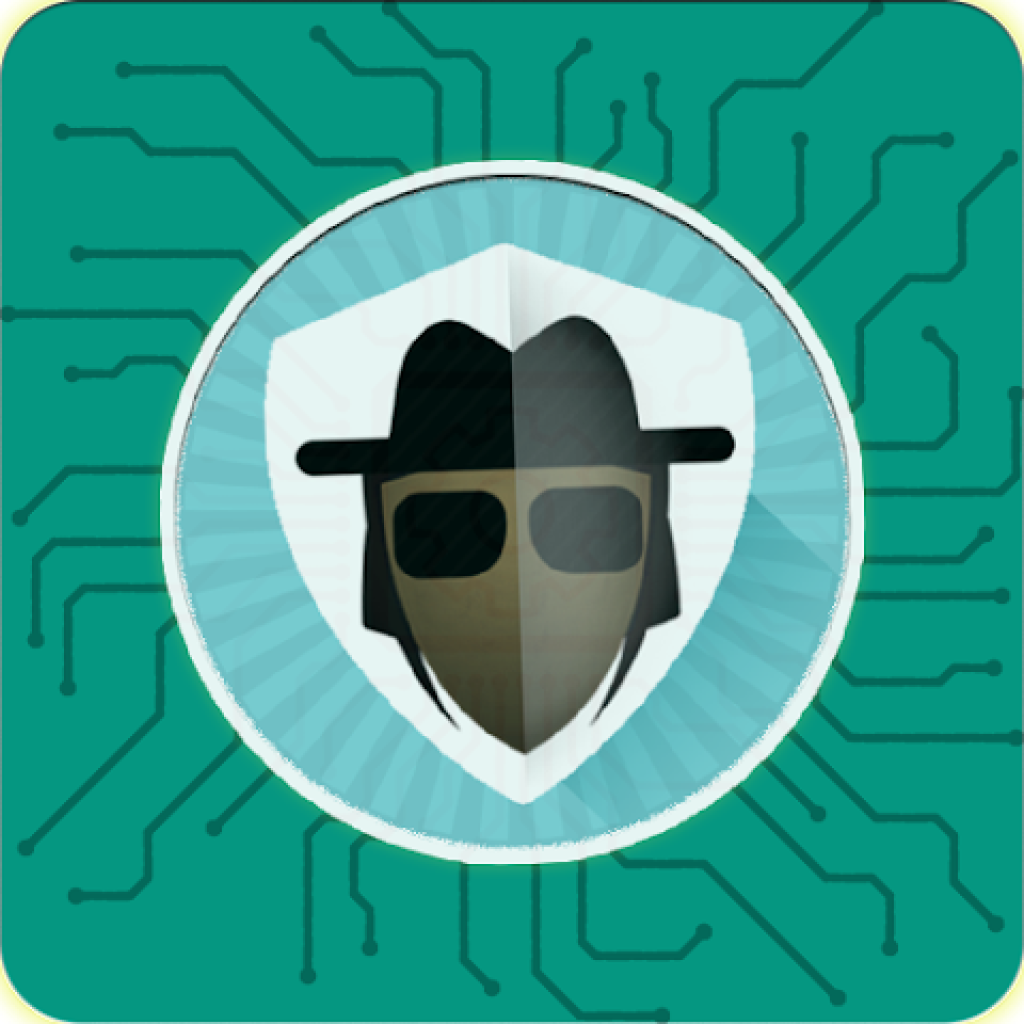 The Hidden apps detector should be on every smartphone whose owner often uses the Internet for different purposes.
It allows you to detect files that, when scanned, turn out to be malicious and not useful. They often run in the background without your knowledge, which is detrimental to the battery. They cannot be detected without the right software.
The electronic scanner divides all apps into 2 sections: system files and those that the user has downloaded of his or her choice.
Run the Hidden apps detector for a quick and high-quality scan. Once finished, read the results and delete hidden files irretrievably.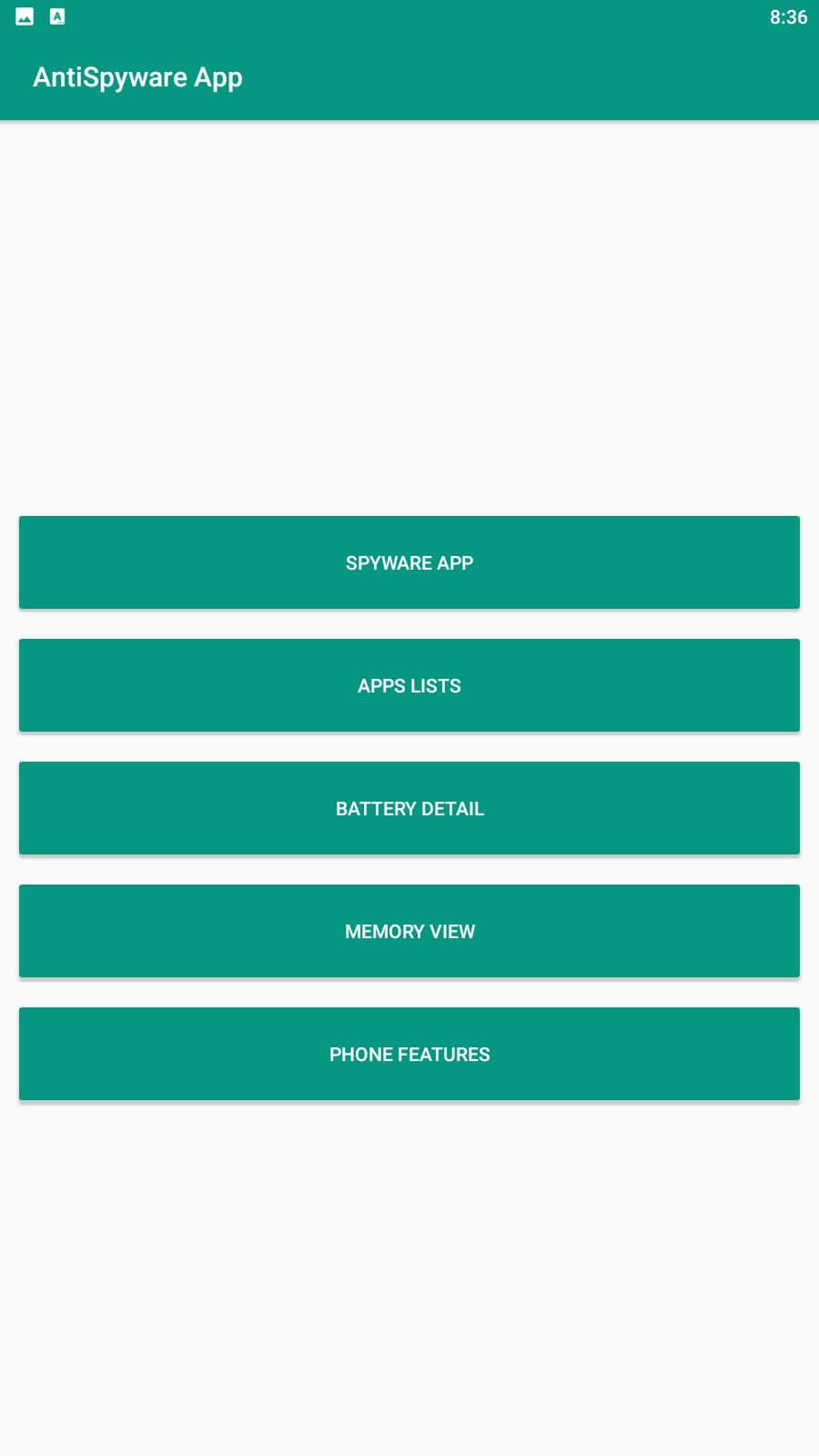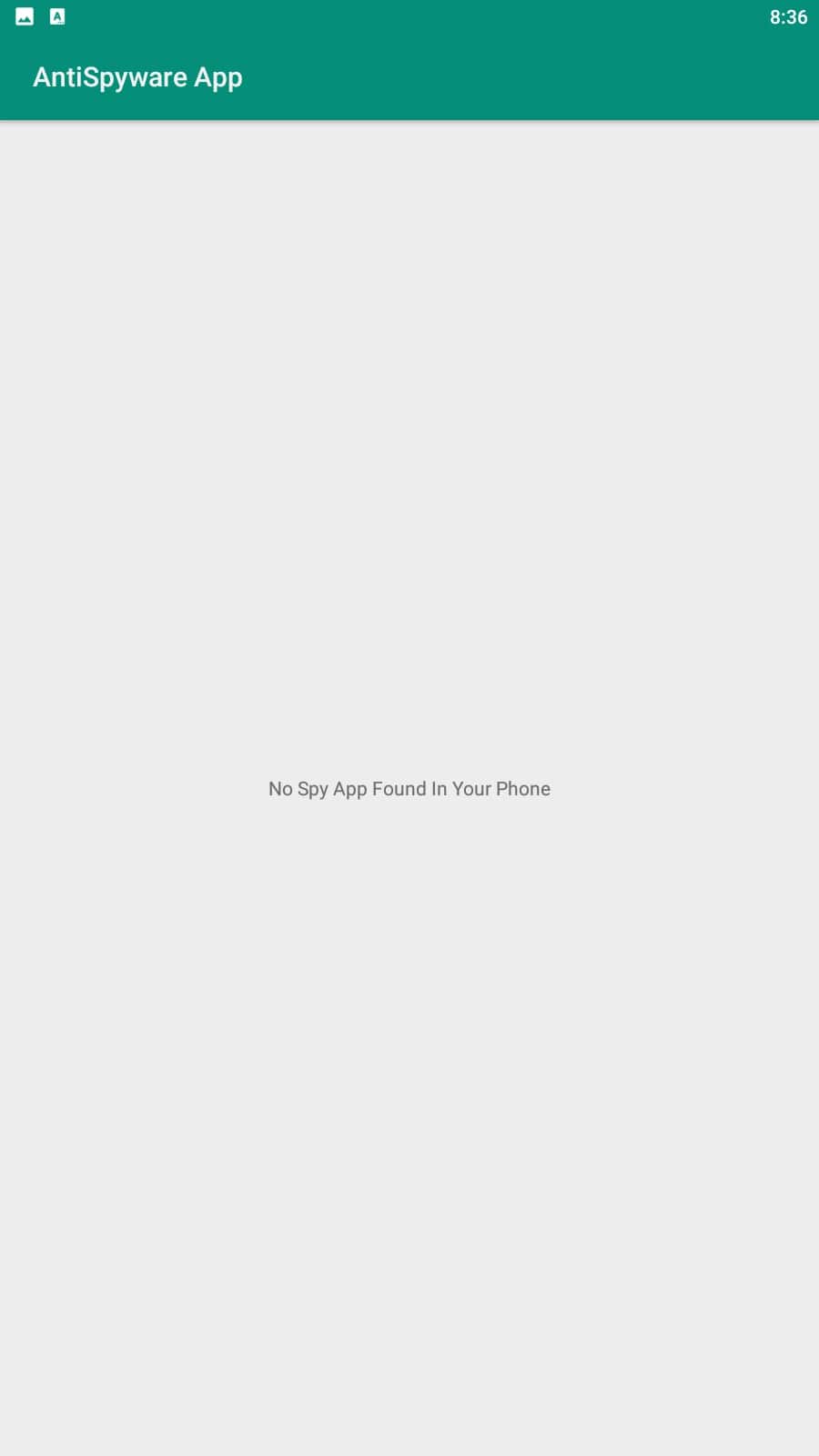 Now you'll be sure your confidential information won't fall into the wrong hands at any time.

Hidden Apps Detector by Samy Lab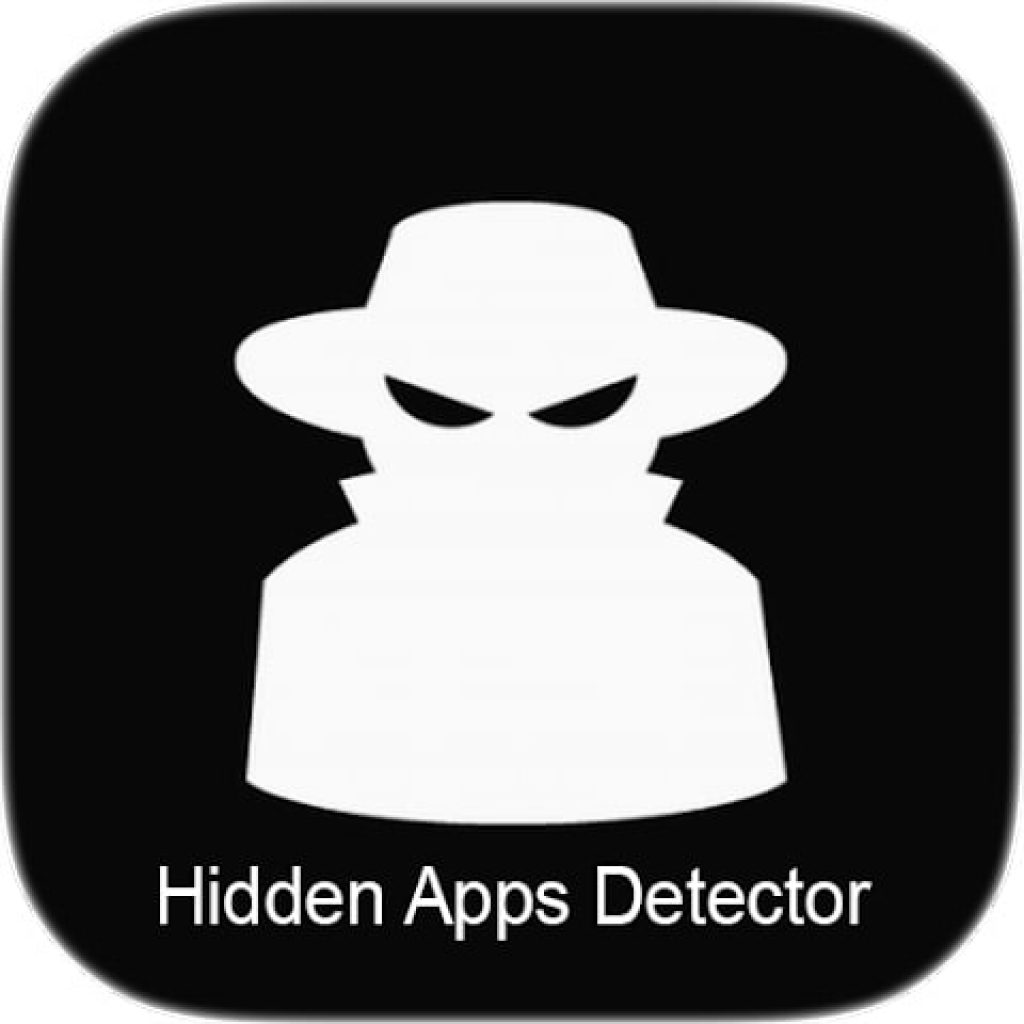 Samy Lab cares about the well-being of its customers, so its Hidden Apps Detector is built to the latest standards. Its main function is to show and remove apps that are hidden from your eyes and can cause serious problems.
With their help, attackers can track your actions on the phone, listen to your conversations, and infect important files with viruses.
Importantly, it's not just hidden files that can disrupt the clear operation of your smartphone. Some of them are outdated or have been created with a lot of bugs.
The program allows you to find them and clean your phone. All features are offered for free.
You can find not only programs that work strangely or do not appear in the control panel, but also those that are not used for a long time. By uninstalling them, you will free up memory for useful and necessary apps.
Hidden Apps Detector does not require extra installations and special skills. It can be used by anyone. After installing any app from an unverified source, it is recommended to perform a full scan.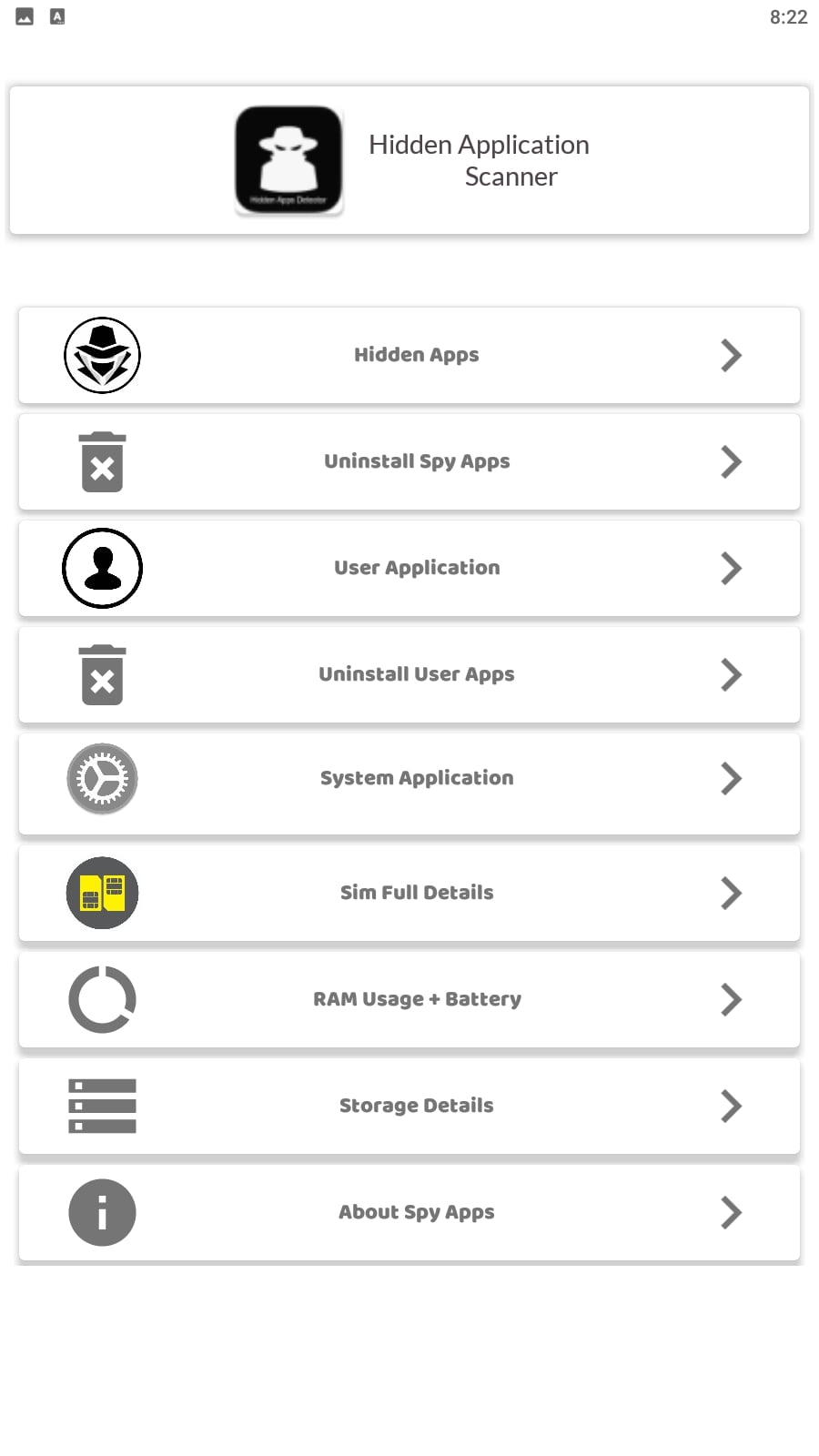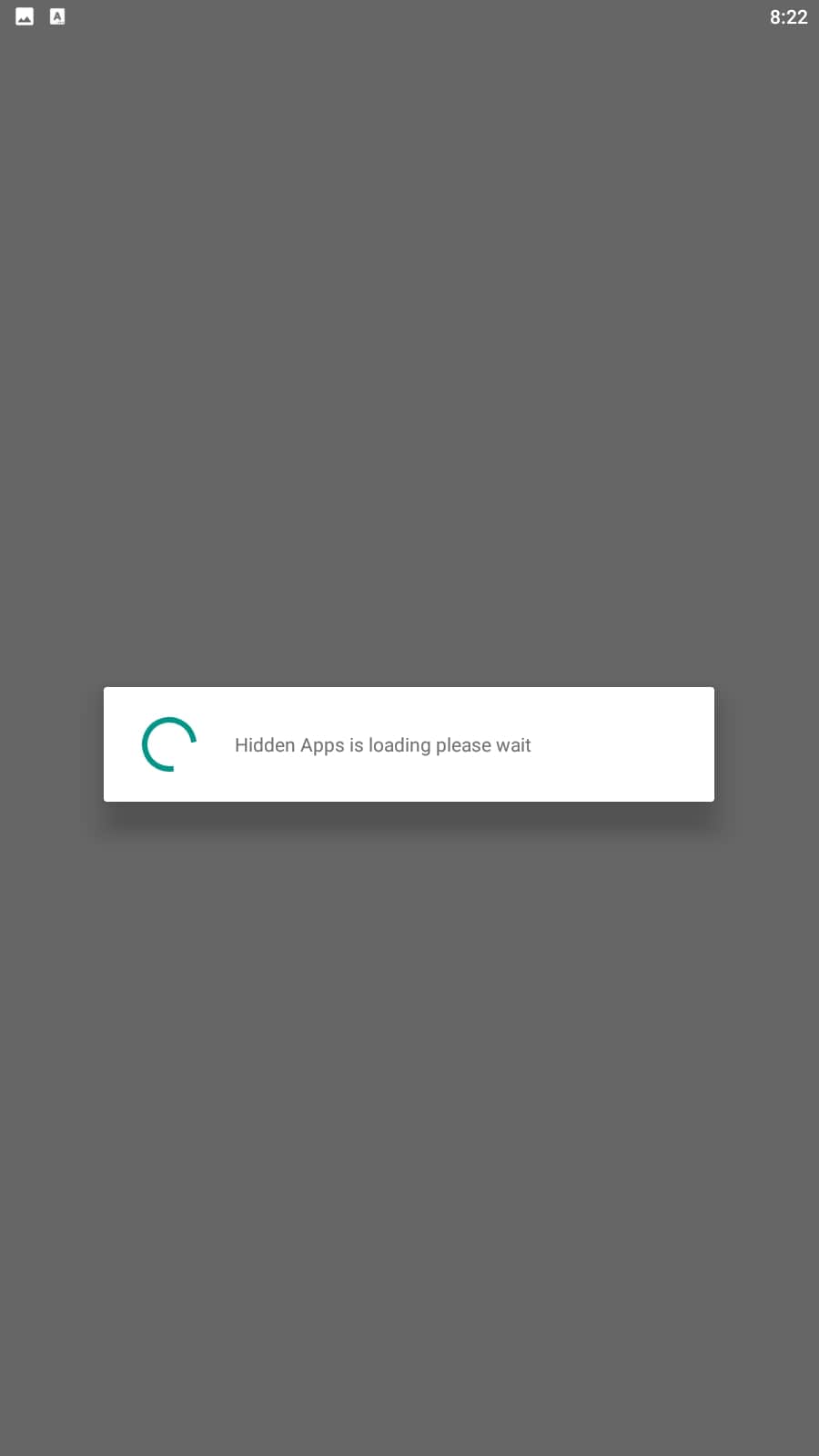 With the powerful Hidden Apps Detector, you will forget about the constant suspicions and will be able to provide yourself with full information security.

Hidden apps detector – spyware by Ibra Apps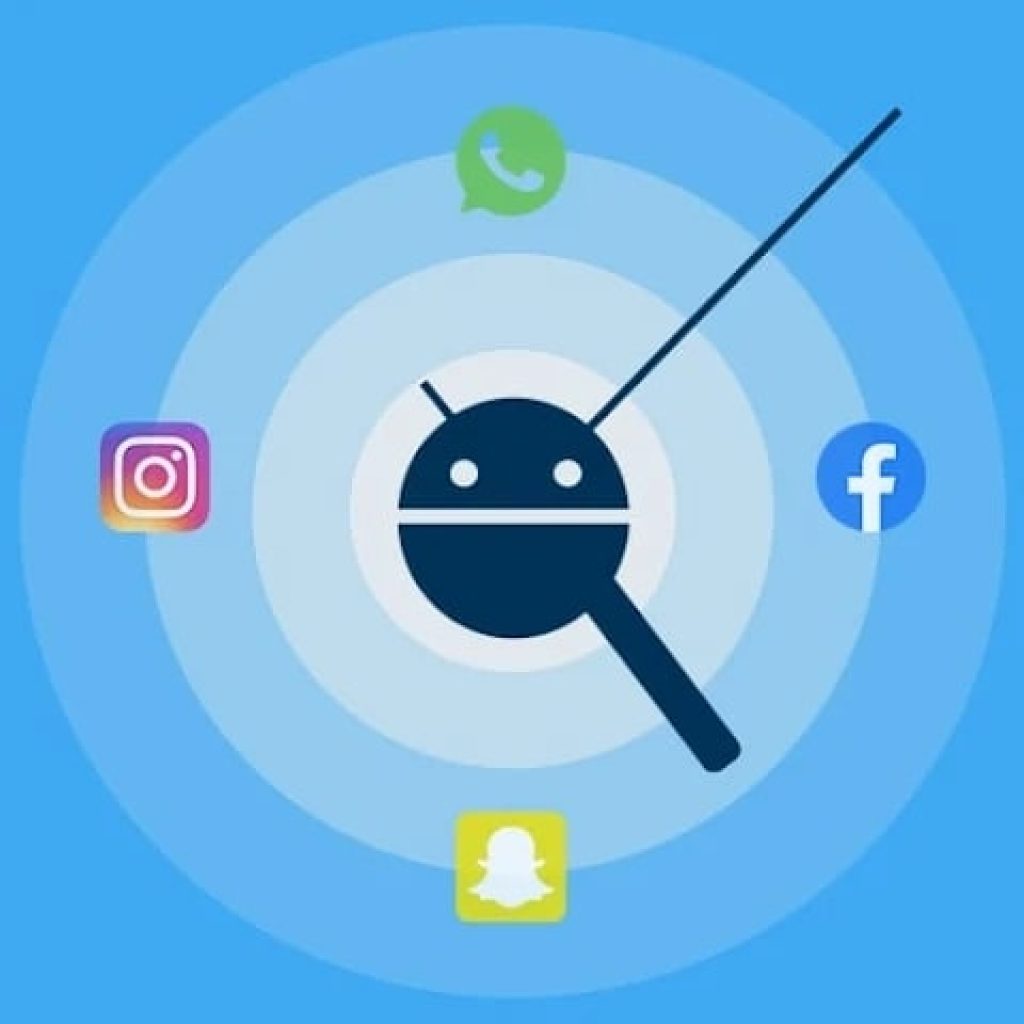 Hidden programs in your electronic device can tell you a lot about your personal and professional life. This hidden apps detector is designed to keep your privacy intact.
All it takes is one free app to stop worrying about identity theft. This service is not feature-rich, but it does the job very well. As soon as there is a tangible threat, you will instantly receive a notification and extended information about it.
Specify which apps on your phone you need to check. Run a software scan right now and solve the problem once and for all. Entrust your internet security to professionals.
You may not suspect anything is wrong, because hidden apps have no icons or shortcuts. They continue to function in the background, while you'll spend a long time looking for the cause of a fast battery drain.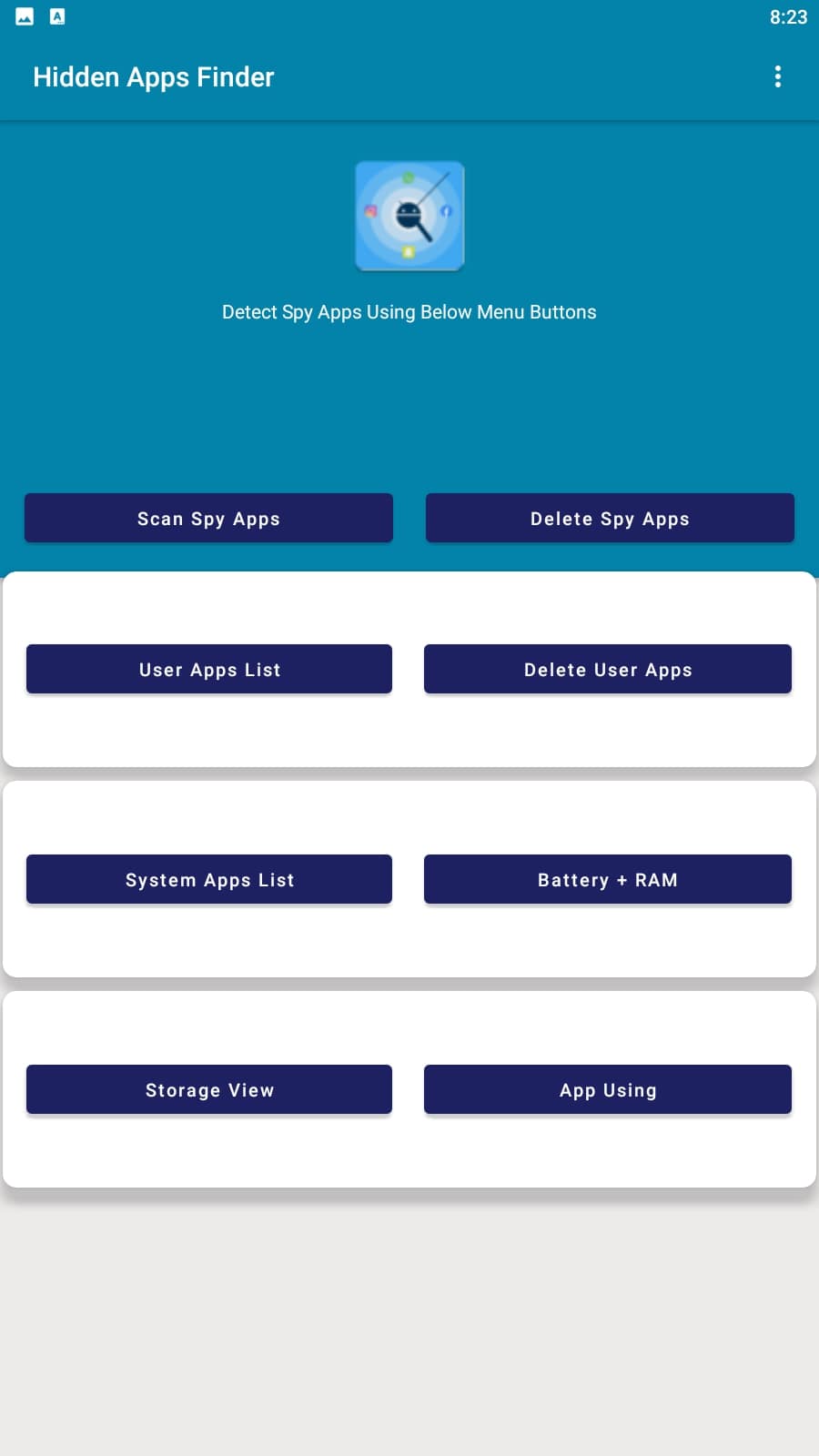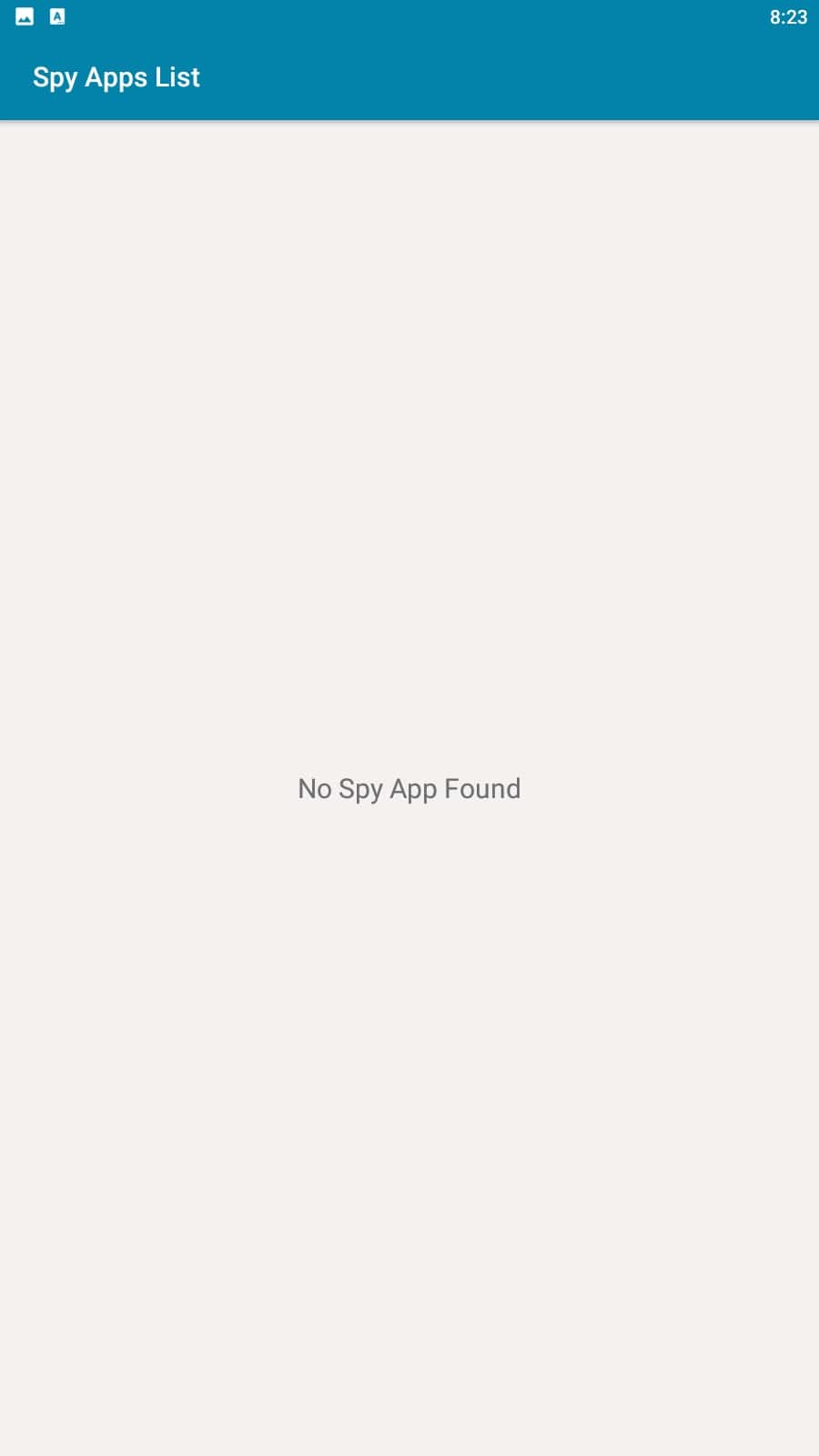 This service works quickly and efficiently: in a few minutes, you'll know for sure if there's malware on your phone. Install the app for free or try the advanced version with a powerful set of features.

Hidden Apps Detector – Uninsta by SI lab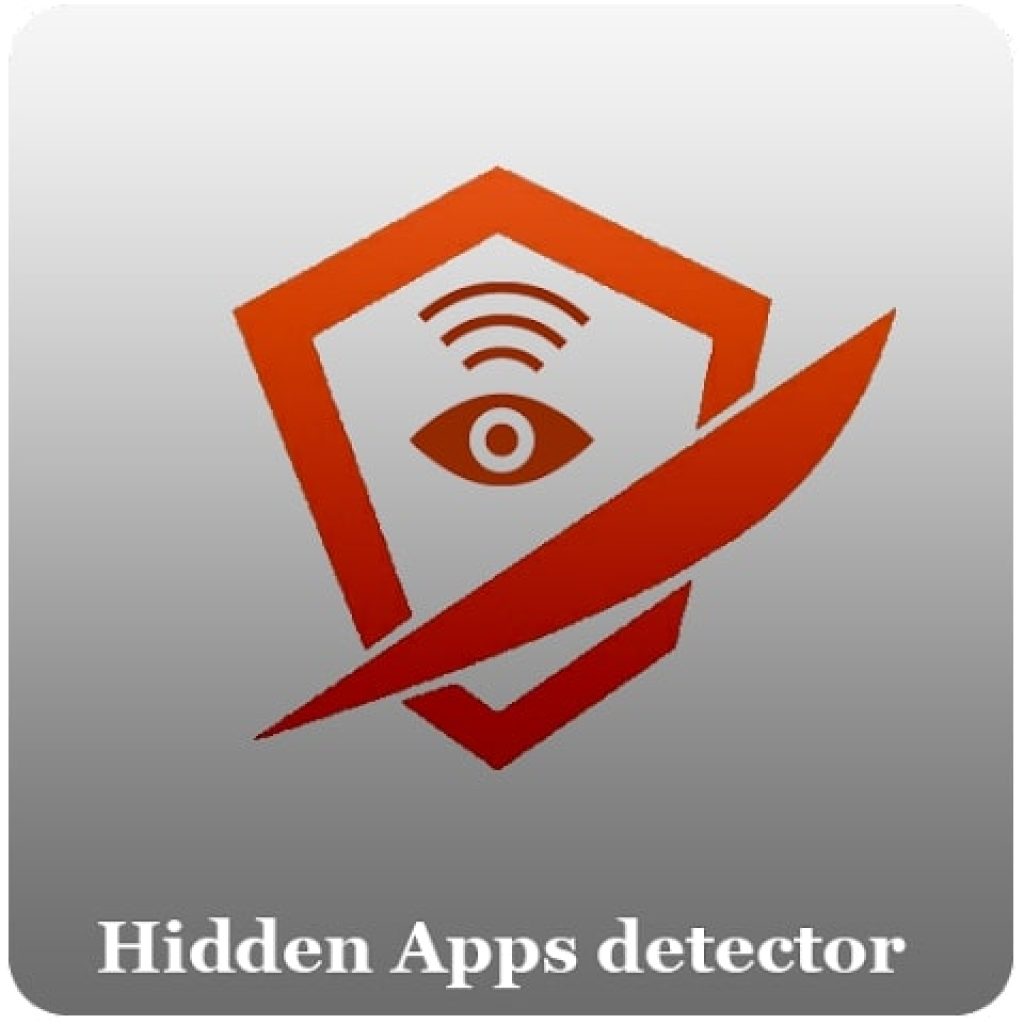 To fully protect your phone from interference, stationary programs are not enough. Strengthen the security of your electronic device with Hidden Apps Detector.
By installing it, you will be able to find and eliminate spyware. These can be various apps and viruses that are hidden from normal viewing.
What is the risk of their presence on the phone? Such files can be found only with an in-depth inspection: they have no shortcuts and work in the background.
You won't even know why your phone works so much worse and the battery drains so much faster.
Hidden Apps Detector allows you to identify such problems and find out absolutely everything about them. When this app appeared, how much power it consumes, and what data it has access to? Almost always you can uninstall it or terminate it yourself.
No one wants to feel tracked, especially since spyware has unfavorable goals for you. With an electronic detector, you will finally feel safe. Protect your professional information, personal correspondence, and conversations from prying eyes.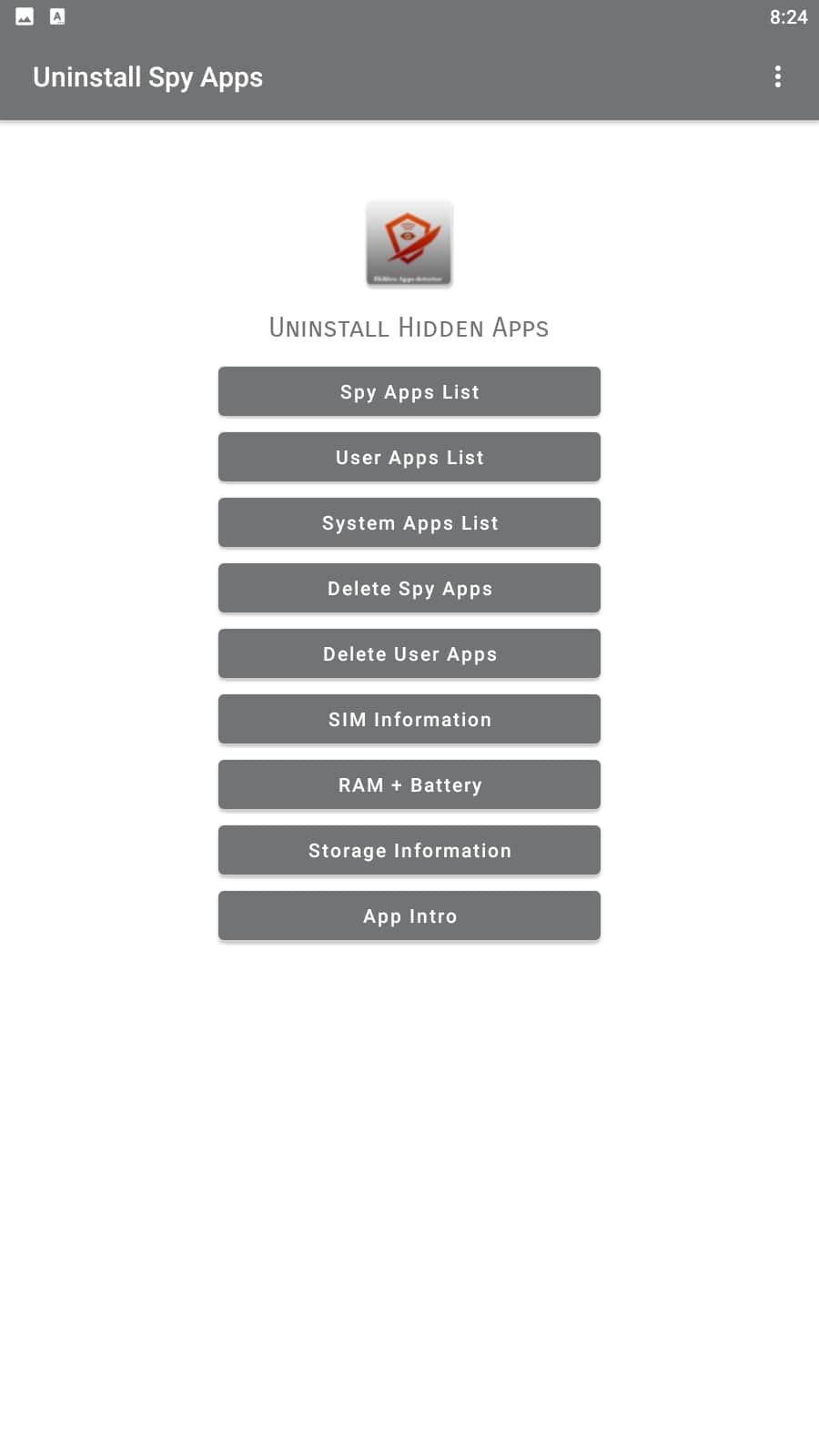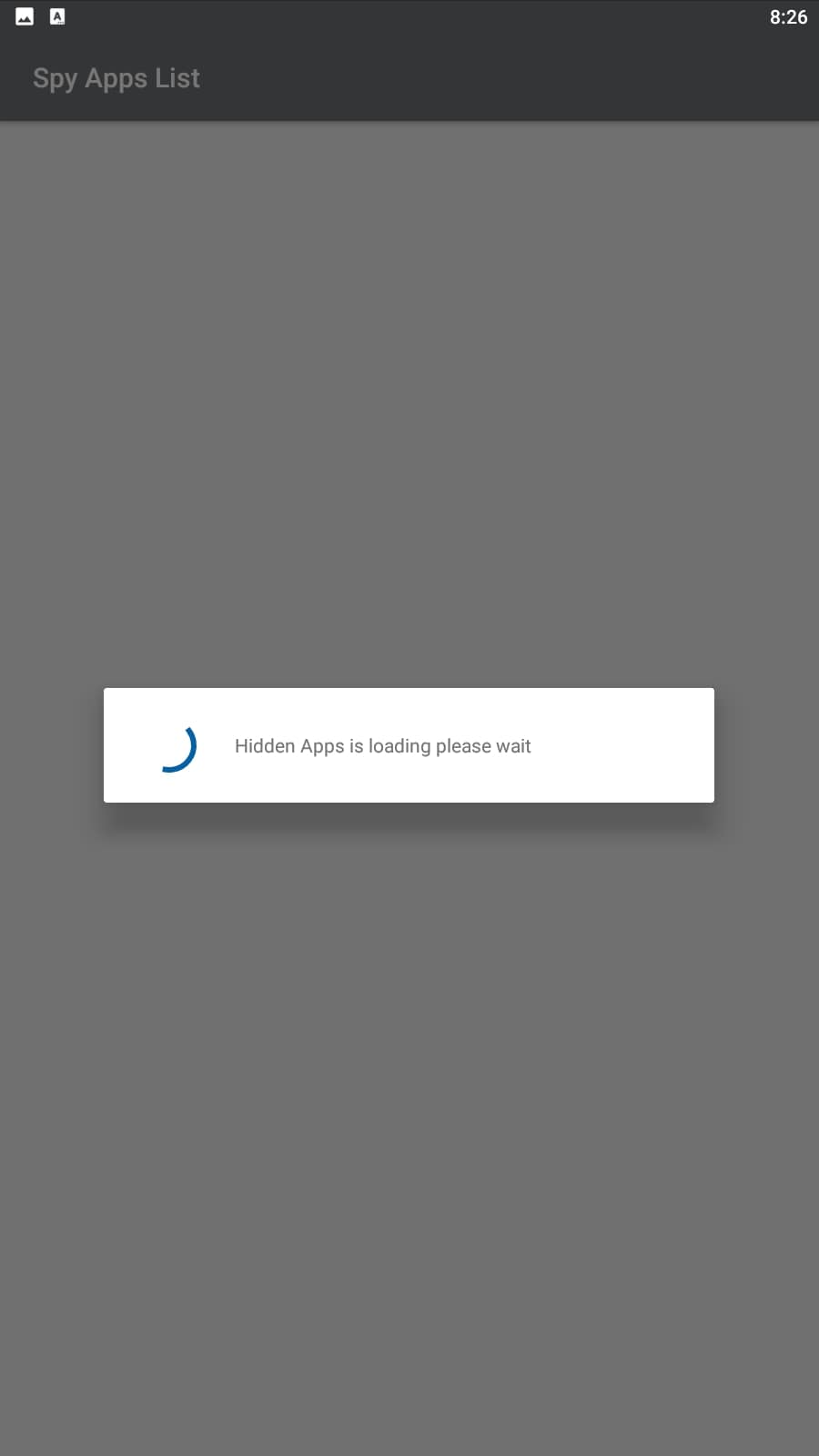 Make payment information and payment systems inaccessible. With Hidden Apps Detector you can make sure you're safe at all times.

You may also like: 9 Best Crime Tracking Apps & Websites
Hidden apps detector – Spyware by Sebi Apps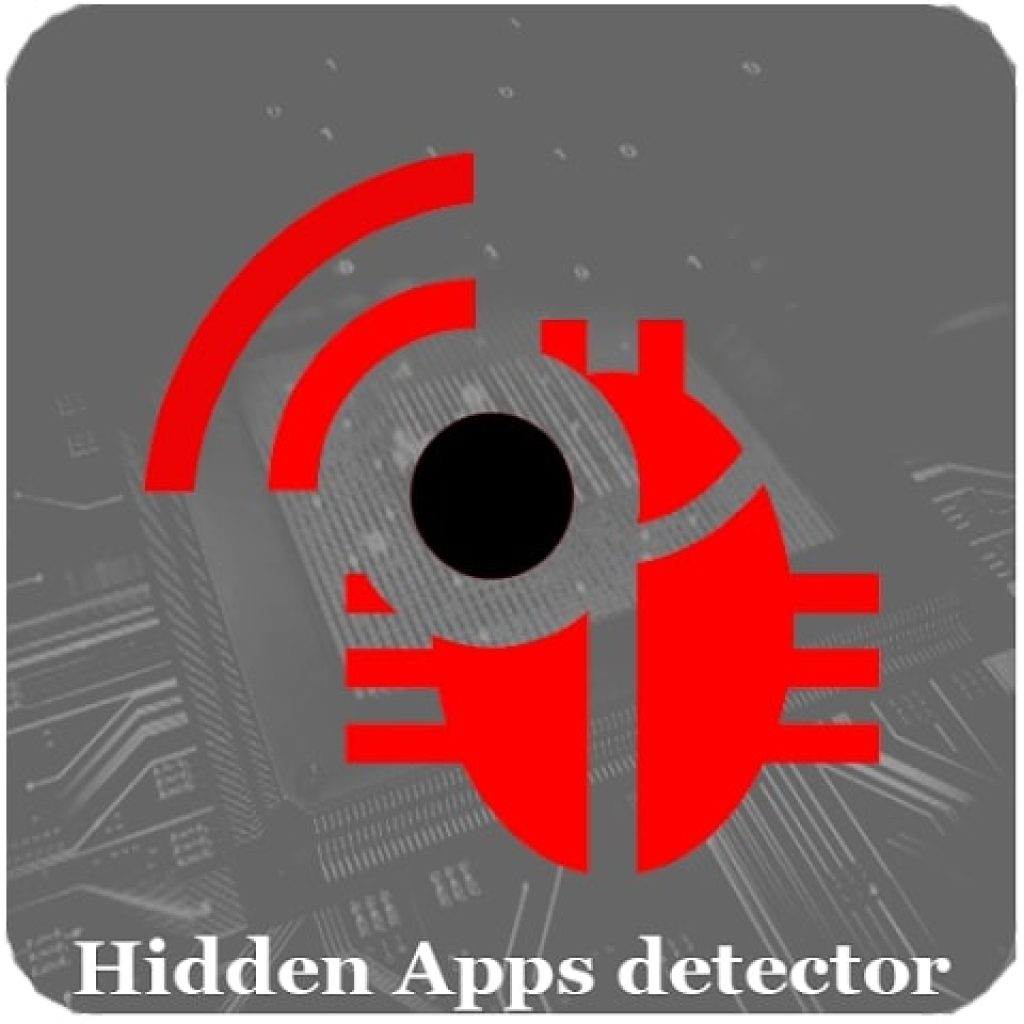 Are you working from a phone or tablet? Do you have a bank card tied to your account? Hidden Apps Detector provides continuous and uninterrupted protection against spyware files on your phone.
The Internet is now very much in demand for all smartphone users, but not everyone is concerned about their well-being in cyberspace.
Your security does not require complicated maneuvers and financial investments. It is enough to install this detector to safely continue your routine activities without fear.
It works as a real-time scanner that shows hidden apps and detects the presence of unused and outdated ones. It will also make a list of files that don't show up in the control panel. You can delete them, move them to another folder, or deactivate them.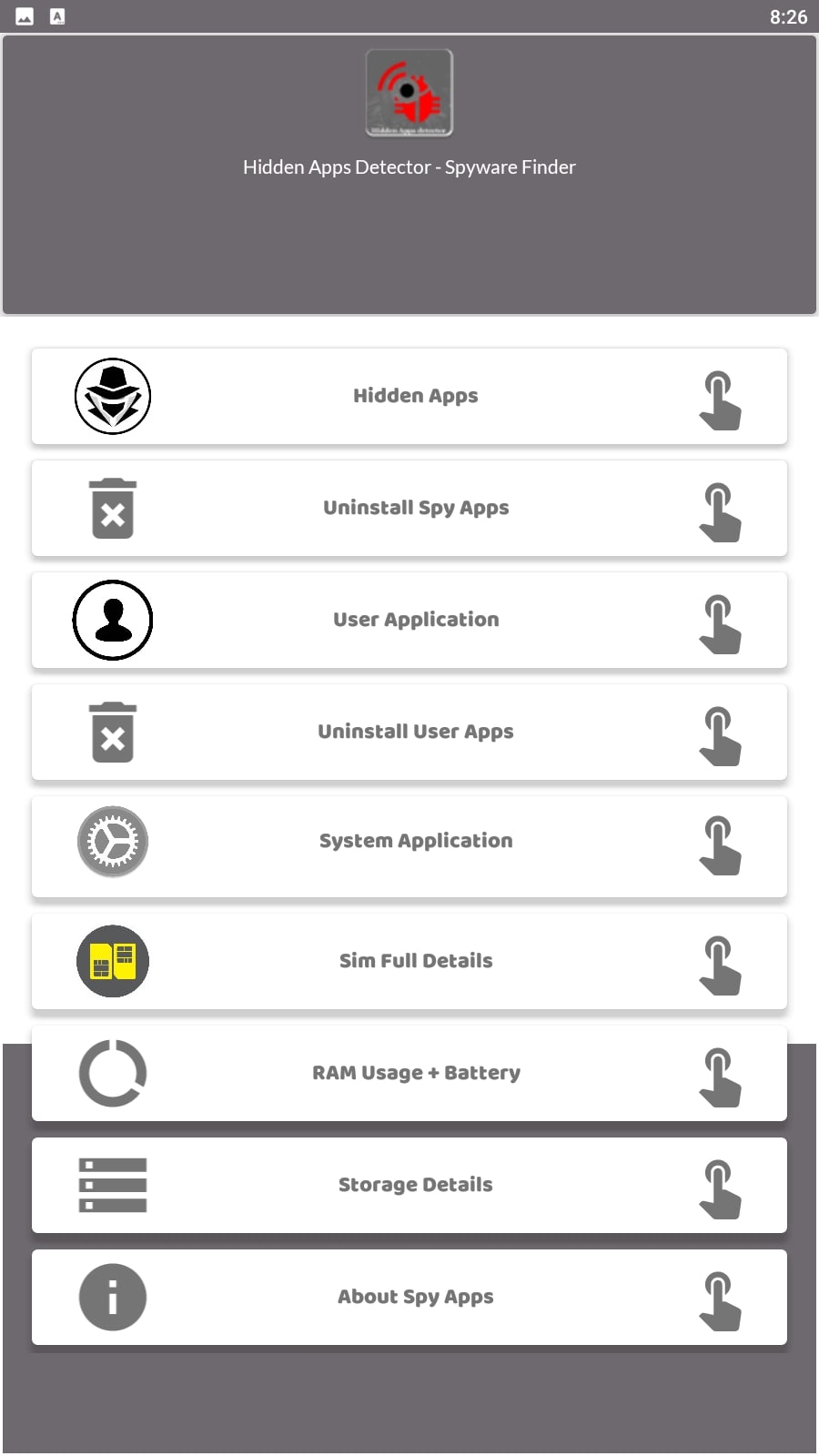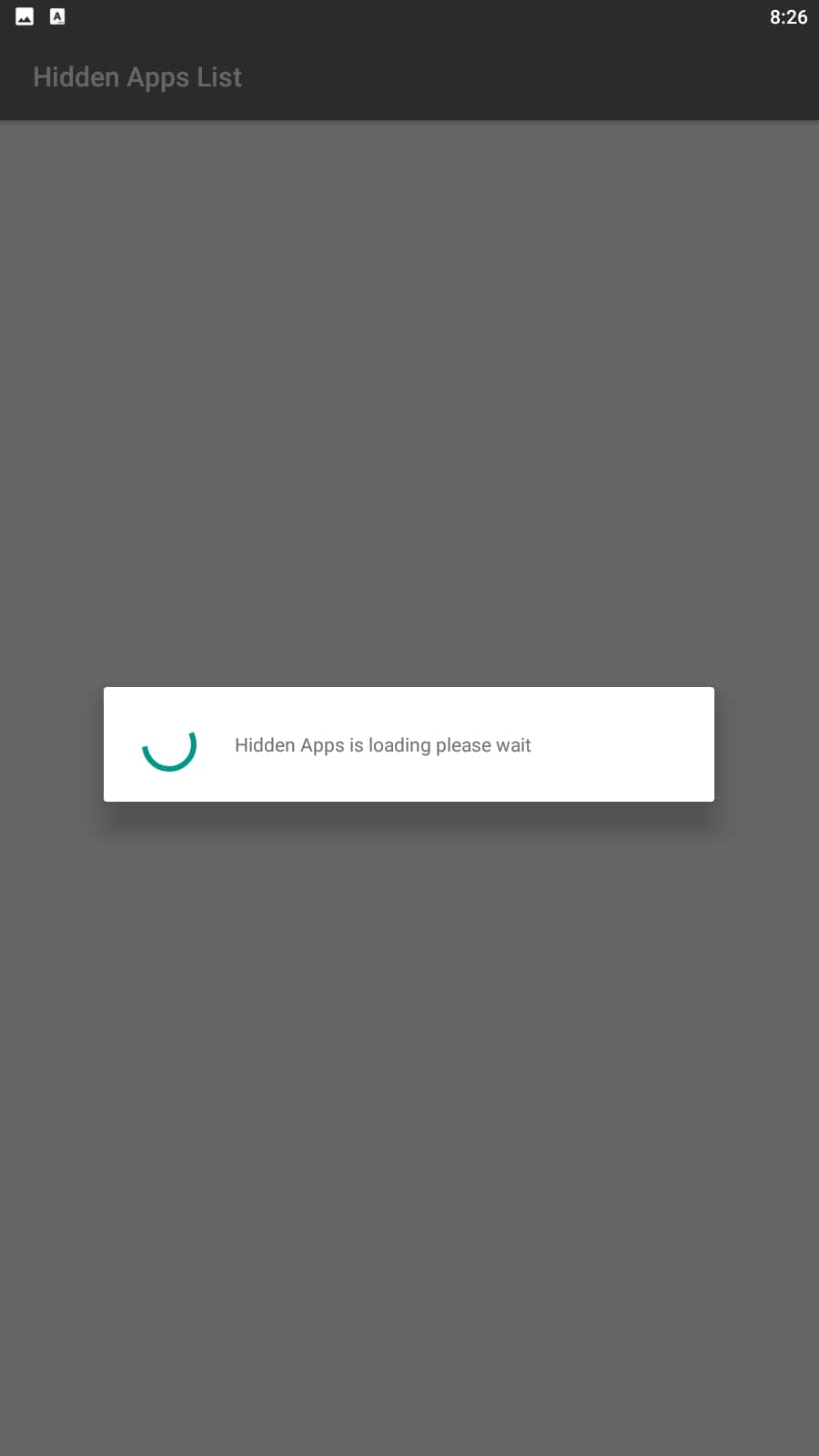 Hidden Apps Detector has minimum software requirements: an electronic device with Android 4.4 OS and free memory of 7 MB. By periodically scanning your phone, you can be sure of your personal safety. It is better to prevent a problem than to deal with the consequences.