Meet the 2048 Alphabet – a truly addictive game that, starting as a two minutes killer, will not leave your mind for a great deal of time. The concept of the game is simple and well-known since a long time ago: add two identical values together and get the next value. Still, there are several interesting features in this application.
For all the game lovers and especially anime-style games fans, we also offer a list of the best games like Huniepop.
Firstly, it is not numbers that appear in the tiles, as usual, but letters. When played by children of five or so, it is great for developing the alphabet.
Secondly, along with the tiles that you move, the rest of the letters move across the screen in a certain manner. We will not deprive you of the pleasure to solve the algorithm and make a breakthrough by comprehending the geometry of the game.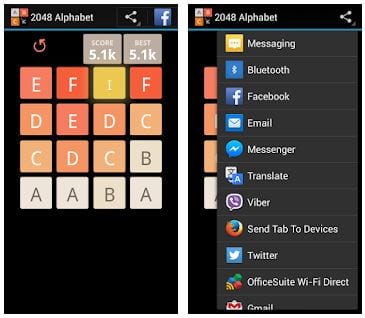 The application is quite simple in operating, does not require registration, and you can start playing right away. The letters are large so that even small children or people with impaired vision will find it very easy to play. Above the game board, we can see the score icon, and the game restarting button. The buttons to share our achievements on social networks or give feedback on the game are also here.
This game doesn't have a multiplayer mode, but you can explore other apps which do!
By the way, the developer responds to the messages, so feel free to contact them if you have any questions. Here again, we see a button with instructions, however, the actions in the application are intuitive.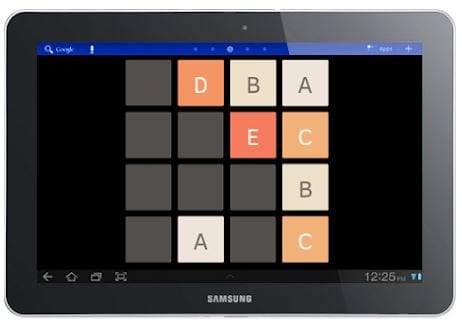 So you add two A's together to get B, add B to get C, and so on. Your winnings come when you have reached the K letter. The process itself is pretty easy, but you have to puzzle over the tricks of moving the letters you do not move directly. So, at first, you relax in this game, and then, unnoticeably for yourself, boost your abstract thinking fairly strongly.
To explore more games, you can read our article about the best cross-platform game apps.
Well, who says that rest cannot be useful? Download the 2048 Alphabet game and get rivetingly smarter!