Do you like speed and adrenaline? Are you fond of car racing with crazy tracks? Then this game is a "must" for you. Try it yourself and experience one of the craziest rides of your life.
If you're looking for something more chilled you can check out our article about month-talking apps.
The game opens with an impressive intro with a rider sliding from the springboard. A good start to give a player a sneak peek of the overall game. Then you get to the main menu where you can start a game. Note that there is also a "shop" section where you can buy new cars for the race.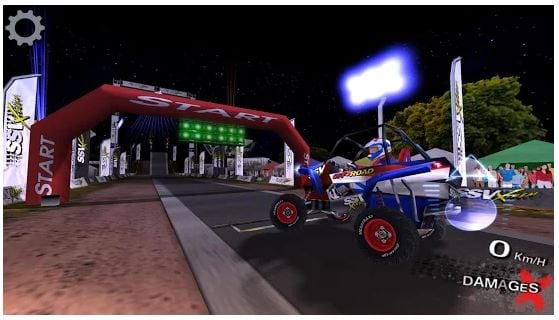 To start from the beginning just choose the "start game" section. You will see that you will be traveling all around the world during your career and the first race takes place in Brazil. Each country includes several races – in order to pass them you don't have to always finish first, but you better do your best.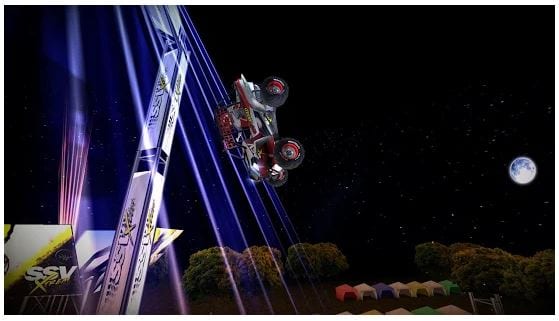 In order to control a car, you need to tilt your phone left and right. While racing, you will understand that SSV XTrem is not the easiest game in the world – it can be quite tricky to maneuver the car at high speed. Try not to skip the springboards – they will give a boost to your speed and will help to escape the other barriers on your way.
And if you like this game you probably like exciting sports? If so, take a look at our article about the best football streaming apps.
Each track has a different length. Some are more difficult, some are easy – you never know what to expect.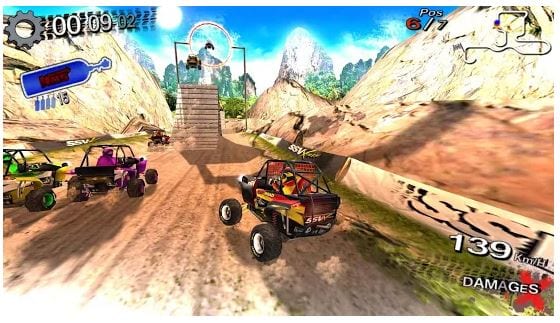 The graphics are quite decent, especially cars (buggies) are made in detail. The gameplay feels extremely realistic, as it has been mentioned before, the whole race feels quite challenging, just like in the real life.
By the way, if you like watching races and also make bets, you can see our best apps for that.
The game loads quickly and it works almost on all smartphones. In general, SSV XTrem is a very addictive game, it might be a little tricky to handle the controls at the beginning, but as you get used to it, you want more and more races!