Hey all the gamers out there, we have something useful for you! Recently we have discovered an involving arcade game – the Carpet Bombing app. If you are searching for a new game, you should definitely try this variant. So, let's get a glimpse at its plot and major characteristics.
And if you are looking for ways to diversify your leisure time you can also check out the best apps for streaming football.
Above all, we have to mention that this app offers simple and convenient navigation. There is no need to create an account, so you can instantly start playing.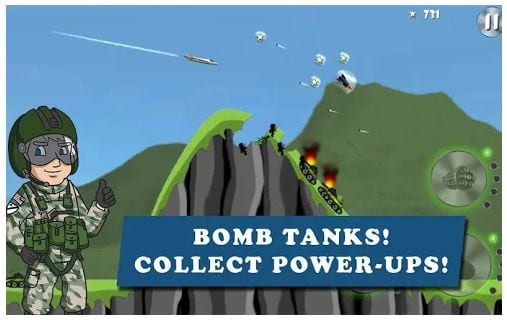 The main goal of the game – fly an aircraft and escape from the enemies' attacks. Unfortunately, you will have to face a wide range of enemies – soldiers, airplanes, tanks, helicopters, and others.
When you open the app, you can choose a preferable playing stage – Daily missions, Easy, Normal, or Dessert Strike. After that, you can select a level of any complexity.
Moving on, the app provides you several types of weapons, which you can enhance. You have to collect power-ups to improve your aircraft.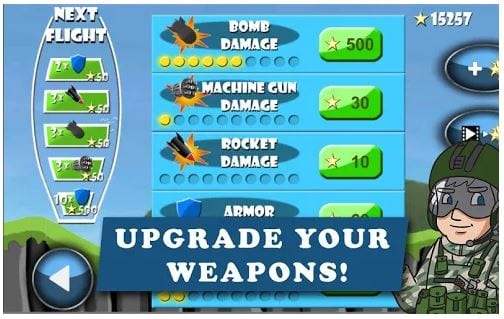 Carpet Bombing app enables you to use a joystick mode of control. Nothing disturbs you while playing, as you will not find any ads in the app. Moreover, it does not require an internet connection, so you can use it anytime and anywhere!
In addition to it, we were pleasantly surprised by the well-designed graphics that ensure fun playing. Besides, the manufacturer regularly releases updates to satisfy user needs.
Carpet Bombing is a cool game – explore more similar ones that also have the multiplayer mode – read this article.
If you want, you can customize the settings according to your preferences – turn on or turn off the music, sound effects, and add vibration.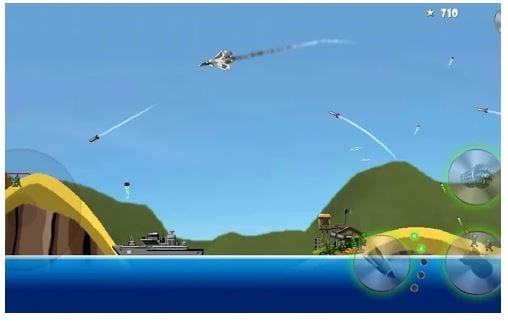 What is more, it comes with free access – you will not find a more entertaining arcade game that does not ask for a constant fee.
Another category of apps that you may find perfect to spend your free time is the mouth-taking apps.
Overall, the Carpet Bombing app will suit both children and adults. It combines an easy interface, an interesting plot, and a pleasant design. We have played it for days and still can't stop, so we guarantee you a pleasurable time-spending!