Apple spider is an enjoyable arcade for both kids and adults. This game is designed for those who want to spend their free time without much stress.
The interface of the game is very bright, colorful, but nevertheless cheerful to look at. The graphics quality is very high. When we open the app, we see a frame of green leaves with apples, cute spiders, and the name of the game itself. The colors are selected very professionally and the main screen of the application looks organic.
If you want to discover more apps for kids you can check out articles about the best apps that help kids to learn reading.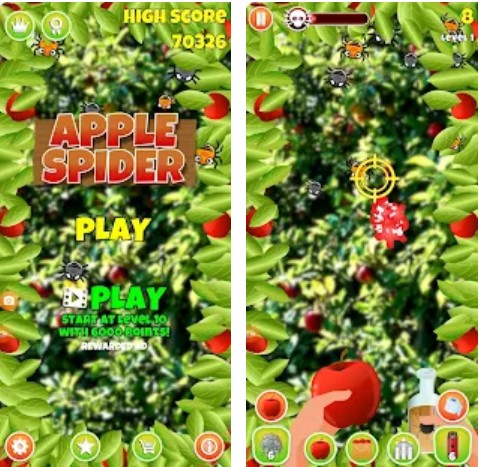 Spiders are drawn like lovely animated creatures in order to make the interface more pleasant. The high score of previous games is shown in the upper right corner. To start the game you just have to tap on the middle of the screen.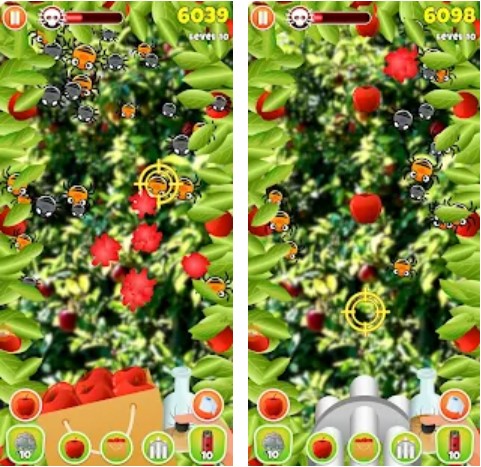 The rules of the game are very uncomplicated: the player needs to tap on all spiders to eliminate them and protect the orchard. One game can last a very long time, but the speed of new spiders' offensive is constantly increasing. There is no victory in the game because its main goal is to beat the previous record.
Do you feel like you want to discover more interesting games for your child? Check out our article about the best apps for toddlers.
If you want to spend your spare time with pleasure and forget for some time about all your daily worries – this app is definitely for you!