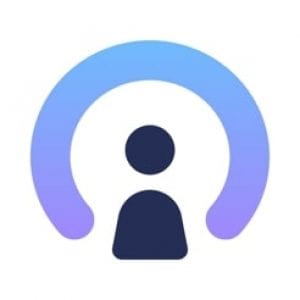 AboutMe allows you to create and track up to three habits in the free version. If you're just starting to install habits, that's enough to start with. You can choose from 60 predefined habits broken down into categories or create your own.
The first time you launch the application, you are welcomed by a welcome screen that offers you to choose between a free trial and a Premium plan. And on the last screen, you are immediately offered a new habit.
The application is able to track habits with quantitative data. For example, take a certain number of steps, drink water, read for a certain time, or do a certain number of push-ups. There are really many possible trackers in this application, but in this review, we will consider the main ones.
As soon as you choose a habit, you will see a window with its settings that you can change:
Target: the number of times per day.
Frequency: Daily (or on specific days), weekly (how many times per week), and monthly.
You can set any number of reminders for each habit and the application will send notifications at a specified time.
Habit icon.
Habit Color.
The sound of notification when a habit is required.
Of course, you can change any of these settings later if you make a mistake when creating a habit.
As soon as you click "Save", the habit will be immediately displayed on the application's home page. To add another habit, click on the plus sign in the bottom pane.
Repeat the habit creation process and add a few more. But remember that you can only create 3 habits in the free version.
Using AboutMe
On the application's home screen, you'll see the available trackers as well as an "Add" icon for a new habit. A long click opens a window where you can choose what you want to test.
For example, statistics, editing, or deleting. At the bottom of the screen, there are icons where you can click to open other application windows. There you will find progress, updates, and more.
In the progress section, you can view changes in your mood and sleep hours. In the discover section, there is a track library. The upgrade section allows you to buy a premium version of the app. In a menu called More, you can include a dark theme for the app, contact the developer, support, or share the app.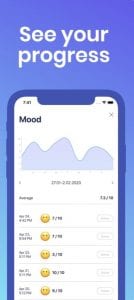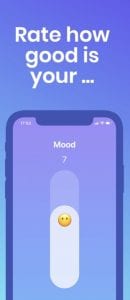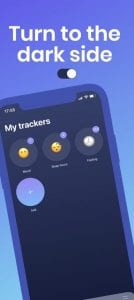 Daily notes and history
Daily notes can be added to each habit to state how the process of adopting new habits and other thoughts on the subject is progressing.
You can also view the history of your habits, make changes, or add new data.
Statistics
The statistics window shows data on all habits.
Summary: how many times completed, started, and not completed.
Habit statistics during the week as a chart.
Stats on habits during the month, which mark the days when you have or have not met your goal.
Stats on habits during the year, as a graph.
Also, here you can view the statistics for each habit separately.
Settings
This option allows you to change or delete habits, enable or disable sounds in the app, change the app's icon, enable a dark theme or set a password, and change the sorting of habits on the Home screen. This is useful if you are doing something in the morning and something in the evening. The settings are small, but the current settings are more than enough.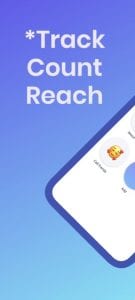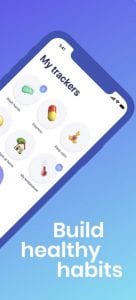 In general, AboutMe application is so interesting and useful that its features and functions can be considered for a very long time. It is sure to be useful for people who want to lead a healthy life and feel their bodies right.

You may also like: 11 Best Sleep Tracking Apps for Android & iOS