Do you want to stay abreast of everything that happens with your favorite league or team? If your answer is "yes", then OWQLO will definitely help you to carry out this task. Now let's read more about its features!
OWQLO allows users to have quick access to sports schedules and keep track of all the sports events without leaving the app.

You may also like: 11 Best football prediction apps for betting (Android & iOS)
As soon as you have opened this tool, it will ask you to enable several permissions. In the next step, you should create an account. But this process will take just a few seconds!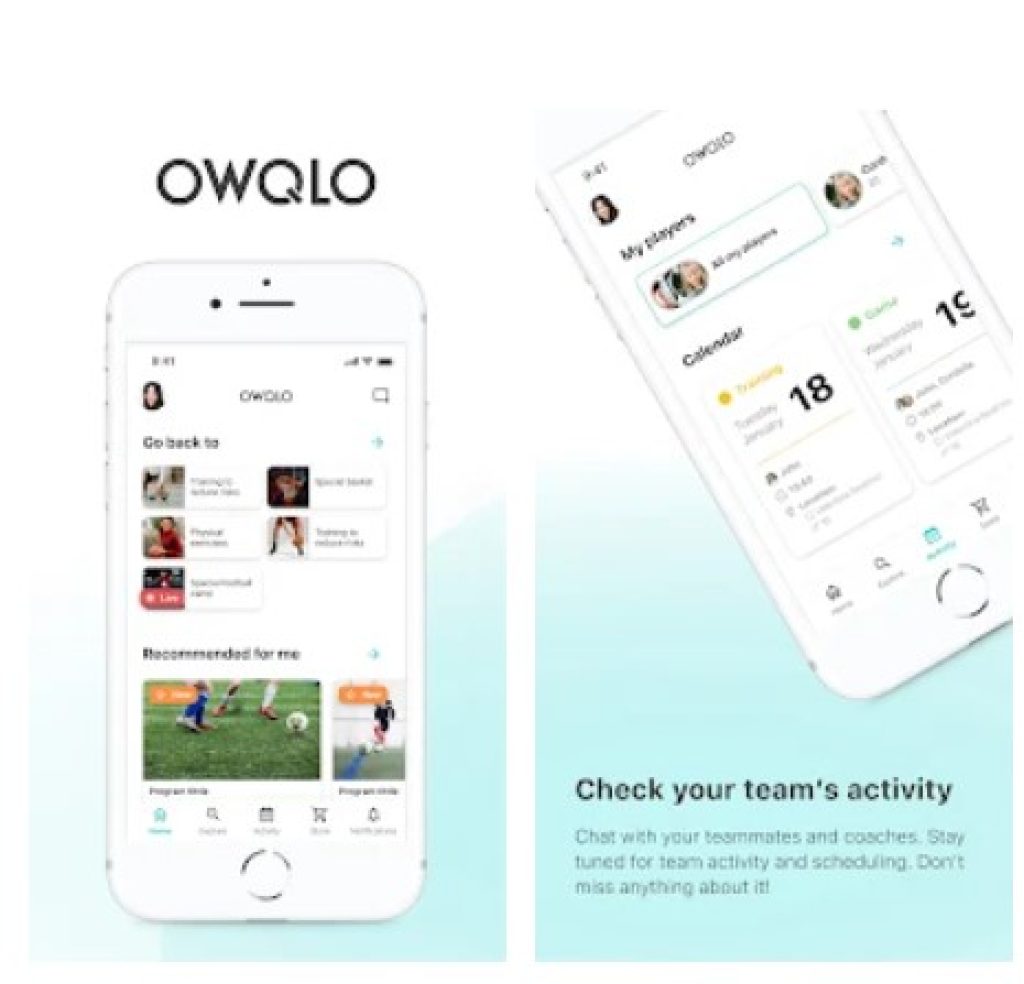 After that, you can get straight to the subject. The bottom of the screen comes with the following sections:
Home
Explore
Activity
Store
Notifications
In case your child is fond of sports, OWQLO allows you to control his activity all the time. You can always monitor the child's schedule, interact with coaches, and receive reports on the performance. For this, you just need to tap on the Activity section.
Moving on, the application enables users to have access to the personalized calendar of training, matches, or events. You can also watch live streams and monitor personal statistics or your team's one.

You may also like: Top 8 sport video analysis apps for Android & iOS
Furthermore, users can also read the exclusive content including such themes as sports, health, wellness. Each member can communicate with other users via the integrated chat.
As for the app's interface, it is pretty simple to manage. The app's design is developed in a minimalistic style, that's why you will not find any redundant options there.
Another interesting feature, the app contains an integrated store. So, you can visit the marketplace and purchase the goods of sports organizations just in a few seconds.
To conclude, OWQLO is a must-have tool for all sports organizations, coaches, parents, and sports fans. Highly recommended!

You may also like: 9 Best Apps to Watch Sports Highlights (Android & iOS)