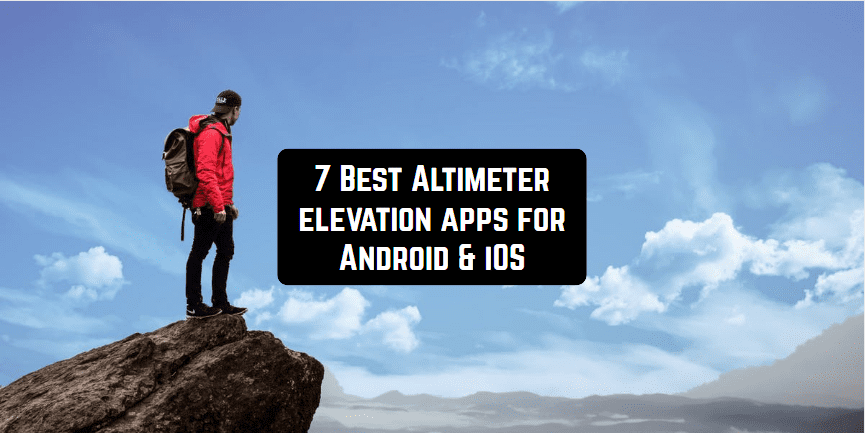 Altimeter elevation apps are a nice way to save up some money. Traveling equipment may cost an arm and a leg, so the fact that it can be substituted by technologies is very heartwarming. No matter what you need an altimeter for – to see how your progress in hiking or to keep your altitude disease in control – the apps below will help you make the necessary measurements.
! Note that there's a mix of apps for iOS and Android. Most of the Android apps are in the upper part (2-4). The iOS apps are in the lower part (6-7). The first app is suitable for both systems but goes particularly well with iOS.  
My Altitude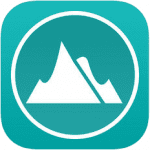 My Altitude is an altimeter app that can calculate your altitude – the height from sea level, location, barometric pressure, and water boiling point. In order to get all of these measurements, the app uses your phone's sensors and GPS. In the newer iOS devices, it is just the sensors – they're really powerful there and therefore are able to deliver really accurate results without GPS.
If your phone has been through a lot but still working well, you don't need to buy a brand new model. This app, as well as many others, can get you data without advanced sensors, and the accuracy will be more than fine for an average user.
My Altimeter app does not need an internet connection which is great because there's a big chance you won't be able to get it. If you want to, you can take pictures right in the app. The pictures will contain all the parameters so that you could boast on social media about how high you've managed to get.
All in all, this is a wonderful app! If you have an iOS device, you'll certainly be content with it. If you use Android, then there are more suitable apps for you below, but this one is also available. So, just get the app and see if it fits your needs!
back to menu ↑
Altimeter Ler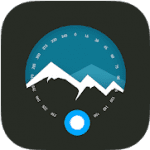 Altimeter Ler app is all in one Android app for hikers and mountain bikers and basically anyone who's going to go up somewhere. The app has a compass, a tracker, and altimeter, and even informs you about the weather. It mostly works with GPS.
By the way, there are plenty of compass apps out there. Some of them have altimeters incorporated in them. Check this article 15 best compass apps for Android & iOS out to learn more of it!
This app, Altimeter Ler, has a real-time orientation feature. You can see the magnetic North and you can change it to the true one and vice versa. More than that, the app can help you track the way you're taking and fix such parameters as distance, time, average speed, max speed, and others – altitude included, of course.
Are you interested in weather conditions you're going to face? There are no problems with that as well. All the info connected with temperature, wind, sunsets and sunrises is available right in the app! Even visibility is included which is especially useful if you're up in the mountains and there are frequent fogs and all of that.
Just like the app above, this one allows you to take pictures that will be marked with coordinates and some of the parameters of your choice. It is cool that there is such a feature! It is practically a must-have nowadays.
To sum up, the app is just great for those who set off on a journey in mountains. Compass, tracker, altimeter… Why would you need those stuff if you have a phone? Get the app and always have everything at hand!

back to menu ↑
My Elevation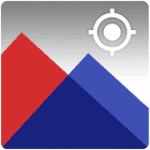 My Elevation is one more app that can be found exclusively on Google Play. This one works only with data connection and only if you have your feet on the ground. So beware of these two conditions if you're going to use the app. For example, it will certainly not tell you your altitude when you are on a plane. The reason for that is the following: the app uses latitude and longitude to find out your altitude and it is kind of not realistic to measure those while you are above the ground.
The app has some useful features you can use, such as 'follow me' mode, which allows you to record your route and then analyze how much you've progressed, where exactly you've been, etc. We find that this feature is not useful if you are on a long journey – you'll definitely need that battery for something else. However, if you're just hiking, you can use it. It's kind of cool because it helps you keep the memories and all of that. What's more, you can mark the most remarkable locations on the map to be able to come back to them in the future.
The app has one more useful feature for those who don't worry about charging the phone's battery, and this is giving information and links to Wikipedia about the places you're passing through. If you consider it helpful, why not to use it? Although, of course, there are many other sources of information. The problem with all of them is that you need to have an internet connection which is not available.
To wrap up, this is not the best altimeter app out there, but it has its advantages. If you don't mind having your data on and draining the battery, then you can get the app! Our guess is that it's most suitable for short-distance hikes or for purposes other than traveling.

back to menu ↑
Accurate Altimeter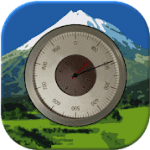 Accurate Altimeter is an altimeter app for Android. This one is great because it doesn't require an internet connection to make and convey the measurements! If you are going somewhere that is in the middle of nowhere, take a closer look at this option.
Actually, the app can use three different methods to get the measurements. They are satellite triangulation, ground elevation, and using pressure sensors. The first one which works without data is less accurate, however it works without data and that's already great. So, basically, the app is perfect since it can give you the best results regardless of the conditions you're in or the phone you're using. It will work in any circumstances.
The app also lets you take pictures with your coordinates and stuff. One more great feature is tracking. If you want to, you can make the app track your altitude every 5 minutes and then view at which point where you have been in history. This feature can be fully used in the premium version of the app. Without premium, you have to have the app constantly open in order to be able to track, and that's the opposite of convenient, I'd say. So, to track, it's better to buy a premium. Unless you don't mind some bottlenecks. The premium also rids of advertisements, which is nice, because a clear interface is always more pleasant to look at.
In sum, this is a superb app for Android! If you need just a stable good-working Altitude elevation app, this is the one. Check it out on Google Play now!

back to menu ↑
Altimeter free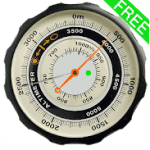 Altimeter free app is a gorgeously looking app for measuring height above the sea level. The app's only disadvantage is that it includes ads. Apart from that, this is a really cool professional altimeter. It uses both barometer sensor, if your device has one, and GPS. If you want to, you can record your altitude trend by setting a particular time interval. If you do that, eventually you can view beautiful graphs and histogram charts and all of that.
One more useful feature is, of course, taking pictures. If you want to tell the whole world (or just your subscribers) that you've climbed that damn mountain, then why not to do that right in the app? After all, it is easy and it is pretty.
In sum, this is a great marvelously looking altimeter that has all you need to get the most accurate results. If an ad or two from time to time is alright with you, then you can enjoy this beauty for free! This is a good choice.

back to menu ↑
Travel Altimeter Lite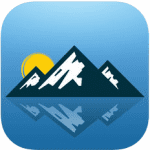 Finally the app for iOS devices! Travel Altimeter Lite's work is based on pressure changes. So, first you need to set reference pressure and altitude and then when these will start to change the app will show you how they change. It sounds difficult but it is really easy. The sensors this app is using are considered to be really accurate so you won't have to worry about whether something is wrong.
Compass is also included in this app, so real-time orientation, if you need it, is ensured! As for the main function which is showing altitude, the app is quite unique. Its developers took care not just of accuracy, but also of style, which is why there are several beautiful backgrounds like this:
And, by the way, they're changing depending on the time of day. How cool is that? Upon the whole, as it can be seen on the picture, three parameters are shown on the screen: altitude (or elevation), latitude and longitude. If aesthetics is important to you, then why not to try this one!

back to menu ↑
Barometer & Altimeter Pro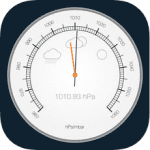 This app is for iOS. Barometer & Altimeter Pro doesn't have any optional or unnecessary features. Just the essentials – a barometer and an altimeter. Both work really accurate. The results are got through the phone's sensors and, additionally, by using GPS. The sensors, though, are used first to get the most accurate results possible.
By the way, this one works only with newer devices, such as iPhone 6 and later models. If you have an old device, then it's better to get an app that can work only with GPS. The results may be not as accurate in this case, but at least you will get something.
If you have a new model though and like minimalistic interfaces, then it's just your duty to choose this one! You will certainly like this app. Not only does it give you the best-measured parameters, but it also doesn't contain any ads and doesn't need an internet connection.

---
Those were 7 great altimeter apps for iOS and Android. If you have something else in mind, don't be too shy to share. We wish you to reach the dizzy heights like in that song by Pink Floyd and, as always, be smart in choosing apps!