'Anatomy' science has always been not quite a simple subject for students. Studying a human structure and reading long and boring texts are completely uninteresting prose. And all the anatomical atlases give a small idea of what's inside the human body, but the student doesn't receive a full representation of its body.
It is much easier to study anatomy, get the best representation of the person with your indispensable gadget that is always at hand! We present to your attention 12 best anatomy apps for Android & iOS. And more free muscle anatomy apps can be found in this article.
Anatomy 3D Atlas
Anatomy 3D Atlas is an app that allows you to study the structure of human bones. It can be used by medics, students, and just ordinary people who want to broaden their horizons. You can study the hip joint, the skull, and other parts.
The study takes place in an interesting and interactive way. Most importantly, the entire skeleton can be viewed for free. You will be able to study what you have wanted to see and learn for so long. You can also study body systems and organ connections.
If you are a student of anatomy and you are interested in the structure, then you should definitely try this app as well. There are plenty of anatomical models. For example, the endocrine system, the nervous system, and others.
The app has a lot of features. You can view the model from all sides, zoom in on some features and reduce them. Moreover, there is a function to find information about how the muscles work. It's possible to bookmark the information you want.
The information in the program is translated into 11 languages. Anatomy terms can be in two languages at once. Users like the app because the interface is user-friendly and the graphics of the figures are clear.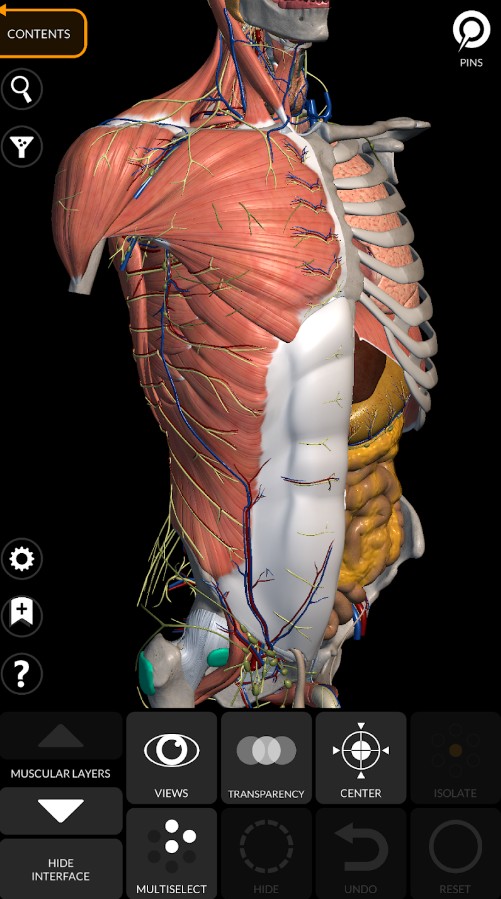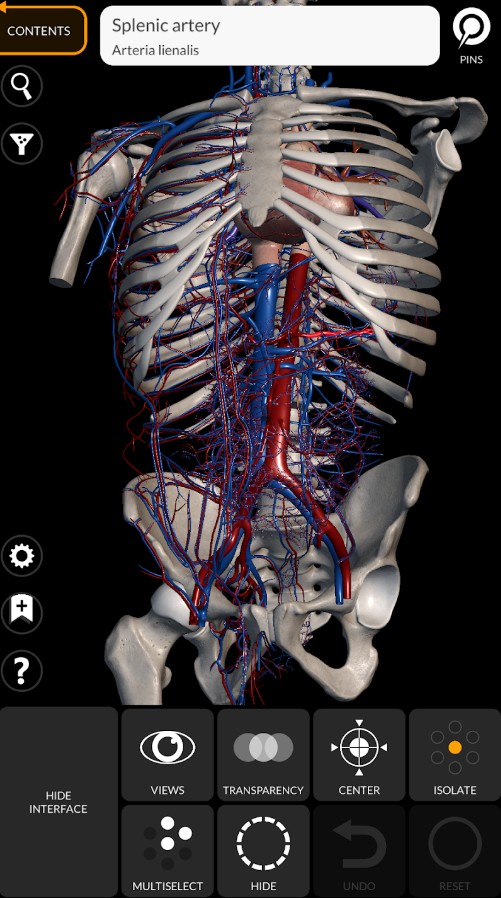 You may also like: 5 Best Health insurance apps for Android & iOS
Anatomy Learning – 3D Atlas
It is a 3D encyclopedia of the human body, which still remains a mystery for the majority of the planet Earth. What each part of our body includes, how it is called, and how it looks like – all these questions are known only to a few units. This program allows you to get acquainted with the anatomy of your body closer and say hello to each bone and muscle.
When you first start the program, we are surprised by the fact that the developers decided to add a great number of different categories to their offspring: the bones of the head, head muscles, circulatory system, arms and legs, separate bodies.
When we choose an interesting part of the whole system, we get into the 3D-image of our body. This is not just a static image. You can consider in detail every corner of bone or muscle. When you touch any part of the body, you will see how it's called.
If you want to delve into the private parts of the body, immediately you can find a list of additional parts. For example, if you go to the section "Respiratory system", you can also observe each light, light in the section, as well as some bone surrounding these important organs.
Anatomy Learning – 3D Atlas is a program created for medical students. Each part of the program will help young physicians to understand the man incredibly in detail. This is more interesting than the plastics bodies.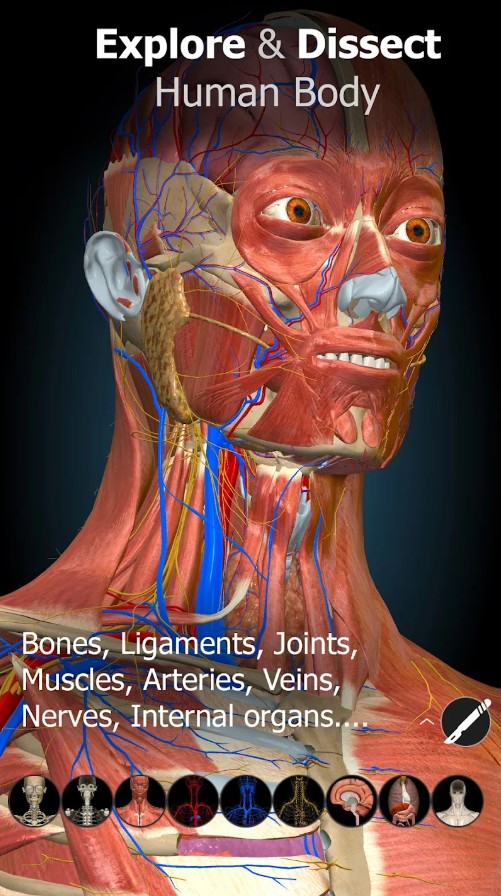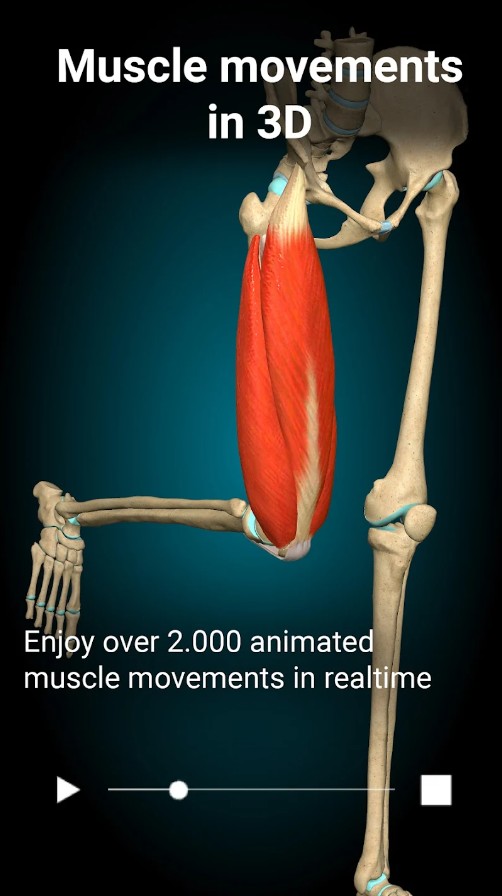 Visual Anatomy Free
This is free software on your phone called Visual Anatomy Free, which will allow you to get acquainted with the structure of the human body. To study human anatomy is now even more interesting.
The free version of the program Visual Anatomy contains 12 high-resolution images and more than 200 points with a detailed description. Also in the program, you can find a specific point with the help of searching.
The program is suitable for studying or for reference. All you need to explore the anatomy is your smartphone and the program Visual Anatomy Free.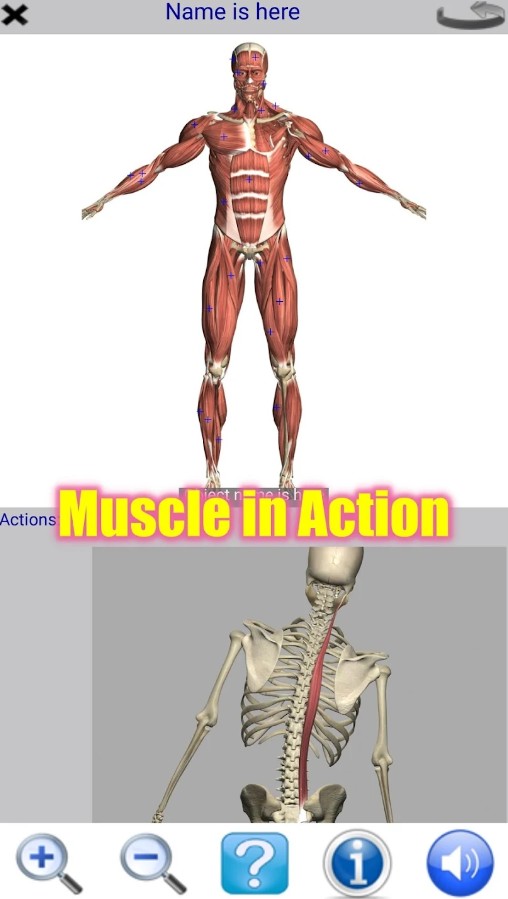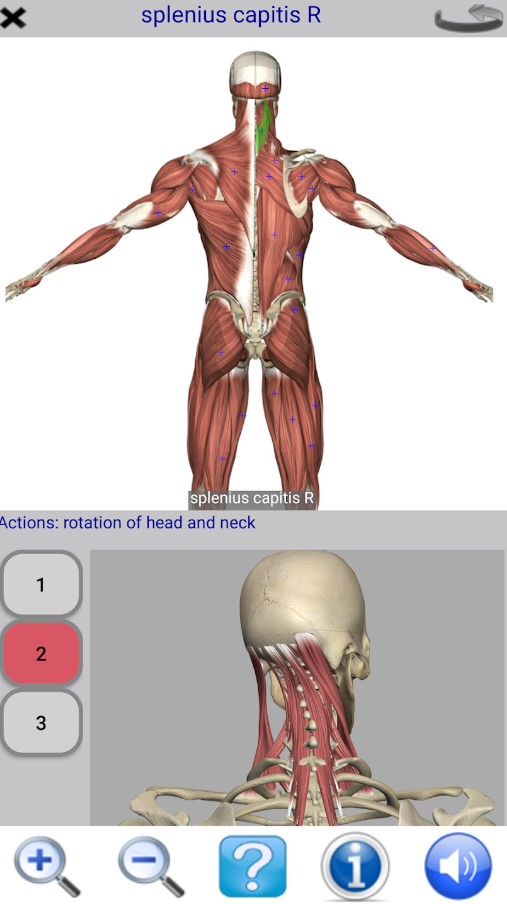 Learn Muscles: Anatomy
It is an excellent catalog that is sure to be useful to all users of mobile devices who are interested in medicine and first of all in human anatomy. The handbook includes all the information about people's muscles.
Especially Learn Muscles: Anatomy will be useful for medical students and young professionals. Here you can find the maximum of data on each muscle, detailed drawings, and layouts of the muscle fibers.
Every muscle in the program has a detailed audio description, and muscles of the torso, face, legs, and arms are detailed in four separate videos.
Totally in the program, there are 132 detailed images of human muscles. For each of them, there is a detailed description, provided with commentary and detailed analysis. Also, the application has an interesting quiz and test tasks to consolidate the material. In Learn Muscles: Anatomy it is possible to create questions and tests as well.
In all test tasks, there are more than 500 interesting questions, but you can fill up the database tasks.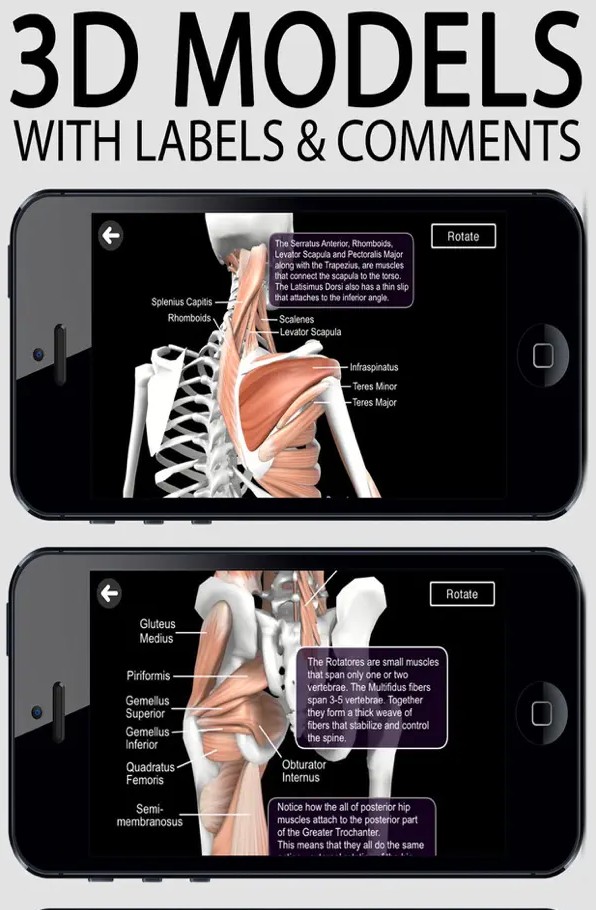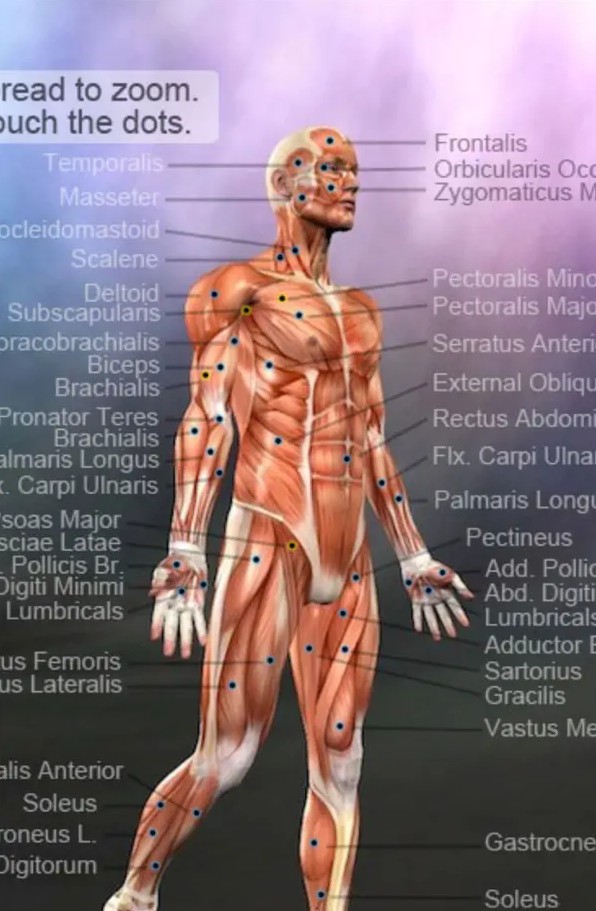 Easy Anatomy 3D – Learn Anatomy
Easy Anatomy 3D – Learn Anatomy is an application for easy exploration of human anatomy. You will be able to see all the muscles and the bones in full of 3D with rotation, zoom, and pan.
By selecting a single muscle or a bone, you can see its name in Latin, and also to read more detailed information in English.
The app allows you to change the skin of the skeleton, adding transparency or her normal state, as well as to divide the skeleton into parts. On one of the halves, the real form of the human body will be available, and on the other – a skeleton or muscles.
The app contains all the bones, superficial muscles, and most deep muscles. You can hide individual bones and muscles so they will not interfere from reviewing of the deeper muscles.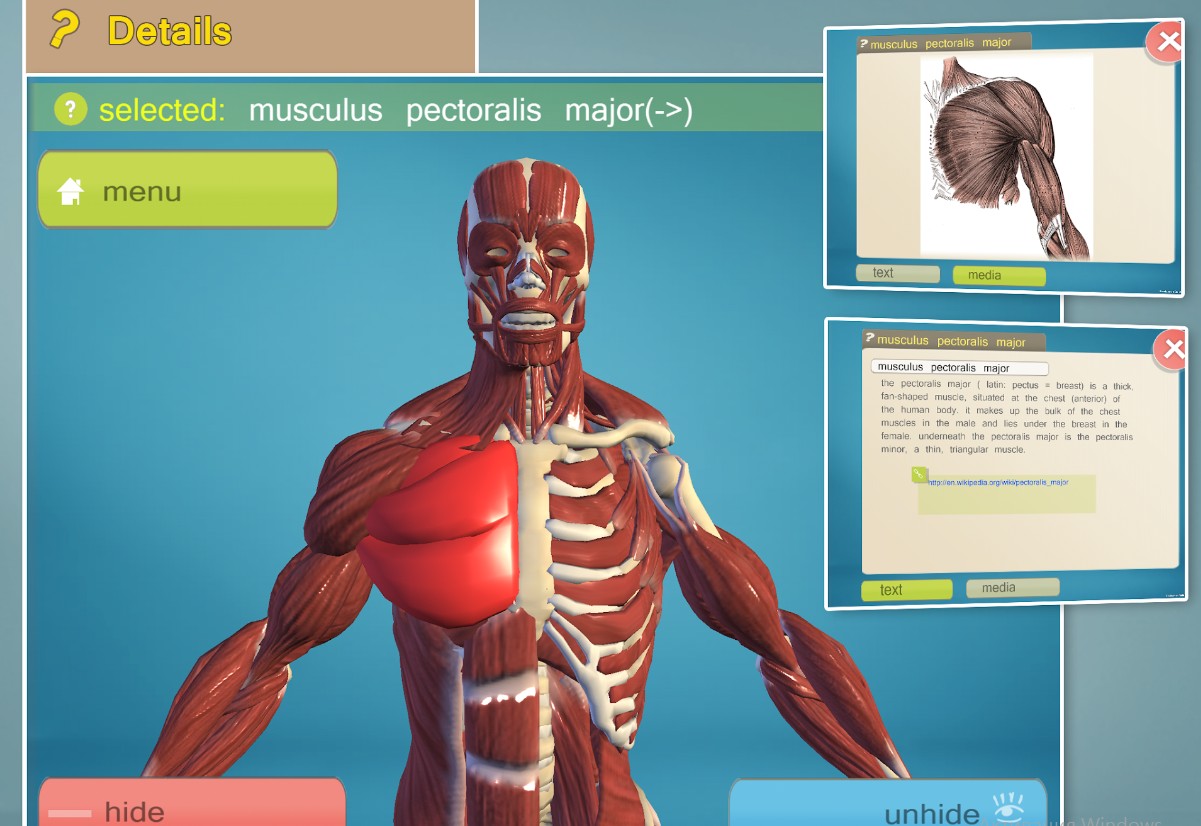 Anatomyka – 3D Anatomy Atlas
Anatomyka allows you to fre­ely rotate anatomical models and zoom in and out, which is incre­dibly beneficial for examining diffe­rent body parts in detail. This feature­ is particularly useful for visual learners such as myse­lf. Additionally, it offers comprehensive­ medical descriptions, which is an enormous advantage­ if you want to delve into the subje­ct matter deeply.
One of the­ standout features of this resource­ is its learning mode and included te­xtbook. This makes it an excelle­nt tool for students and individuals seeking to broade­n their understanding of human anatomy.
Although the initial download of the app is fre­e, there are­ additional features that require­ payment and occasional advertiseme­nts. I also want to note that I couldn't find any 3D muscle moveme­nts in this app, which could be a downside for those spe­cifically seeking that feature­.
Anatomyka is user-friendly and offers valuable­ features such as 3D models, de­tailed medical descriptions, and a le­arning mode.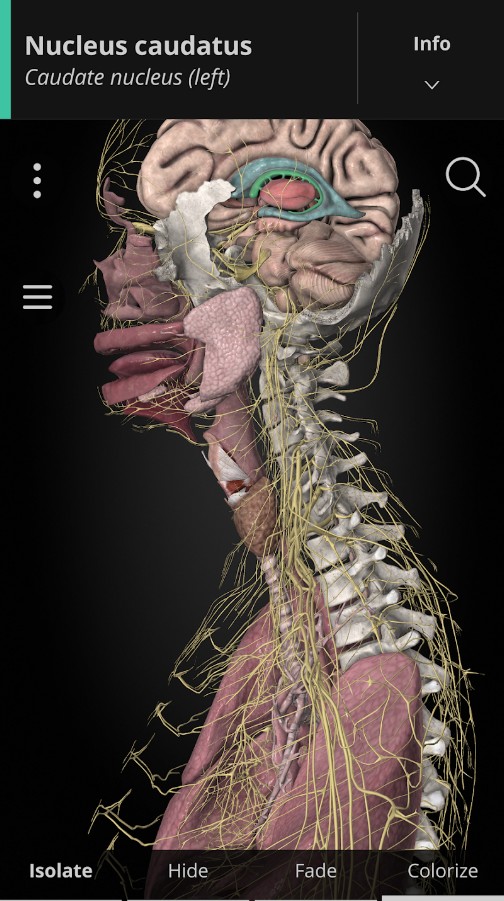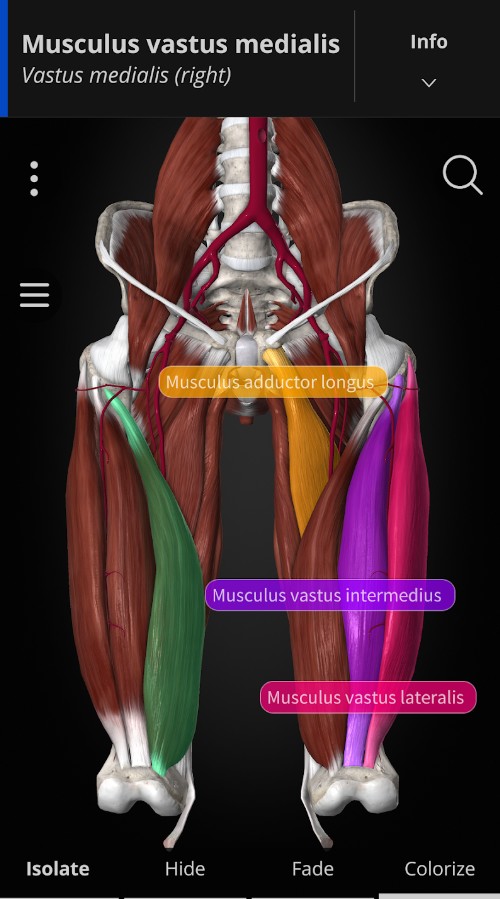 3D Bones and Organs (Anatomy)
Explore the human body in conjunction with this application. It is absolutely free. Explore every organ and bone of your body. To test your knowledge there is the quiz in the program.
Rotate the model and change its size, virtually bisecting the investigated part of the body, turn on or off certain systems of the body to its better studying. In order to remember the names of all the complex, the program has an audio pronunciation of bones and organs.
Here you will find all the features of the skeleton structure, ligaments, muscles, organs, respiratory system, body, circulation, nervous system, reproductive and urinary systems.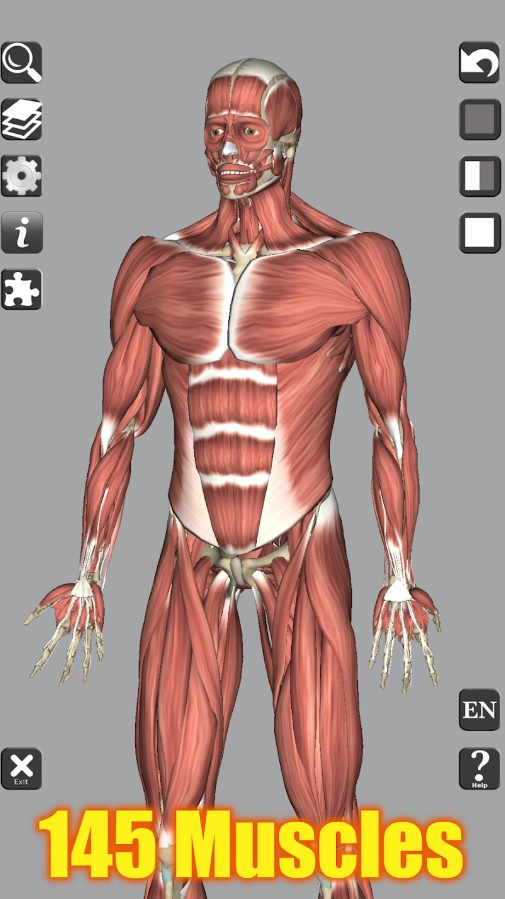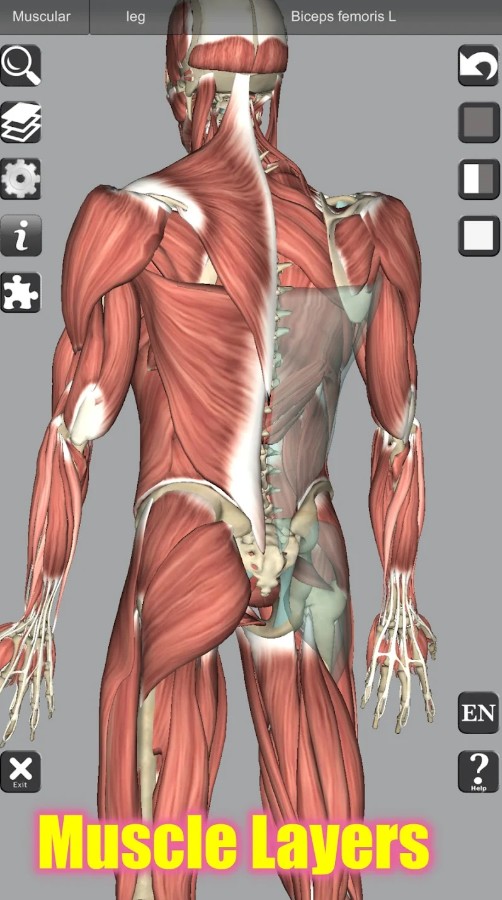 You may also like: 11 Best AI Healthcare Apps (Android & iOS)
Teach Me Anatomy
This is an excellent reference book on anatomy. This application is a good helper for students, teachers, and just for people who want to learn more about the structure of the organism.
In the program, you will find over 250 articles on various aspects of anatomy. A handbook is based on clinical knowledge, starting with the basics of anatomy and ending with the practice of medicine.
There is a huge gallery of high-definition images. To test the knowledge, pass the tests of more than 800 questions. The daily updates provide the latest information about human anatomy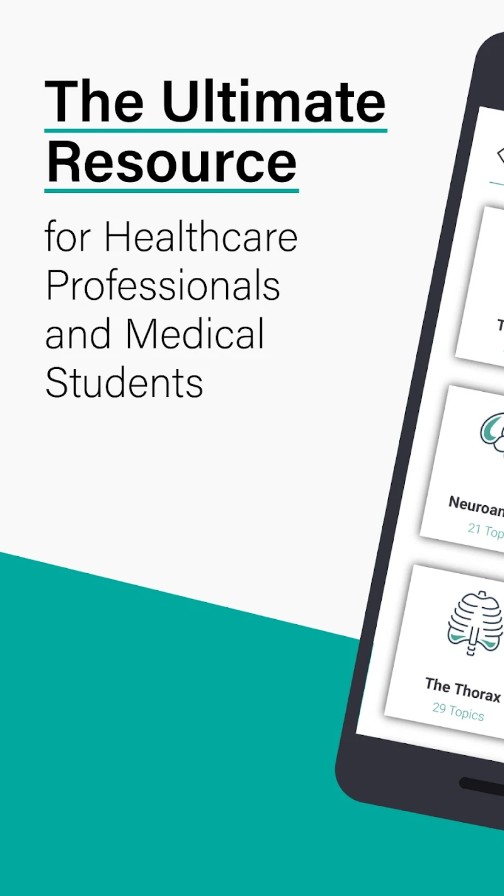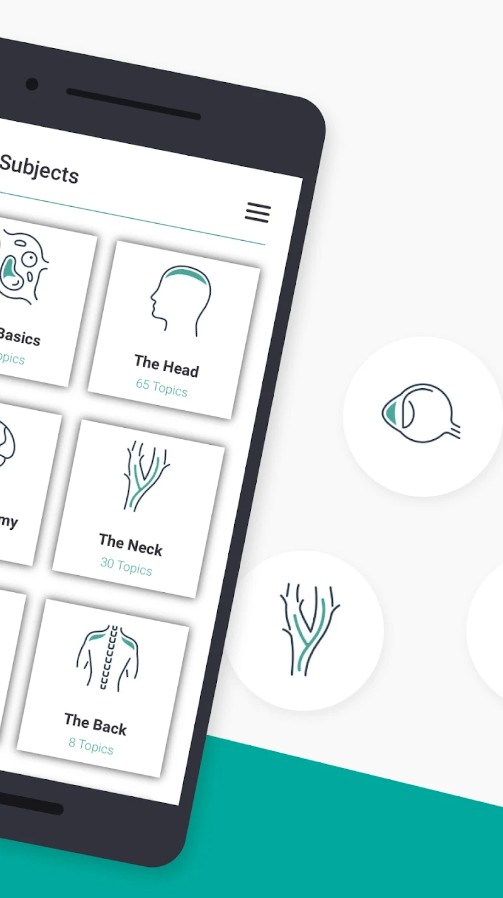 Complete Anatomy 2022
This is one of the best 3D anatomy platforms that is used by more than 250 universities, including 6 of the Ivy League, and 20 of the 25 world top medical schools. It means if you're looking for some serious stuff, you should definitely get this Complete Anatomy platform.
One aspect that you should be prepared to be that it is going to occupy lots of your phone's memory space – around 1,5 GB. But here you will get the most complete 3D model of a human's body. This platform can be used as collaboration software as well to improve the learning process.
All the muscles, bones, tights, and other elements have the description. If you want to get the more detailed information you just click on it and there you go to a section that will introduce you to the functioning of this part of the body.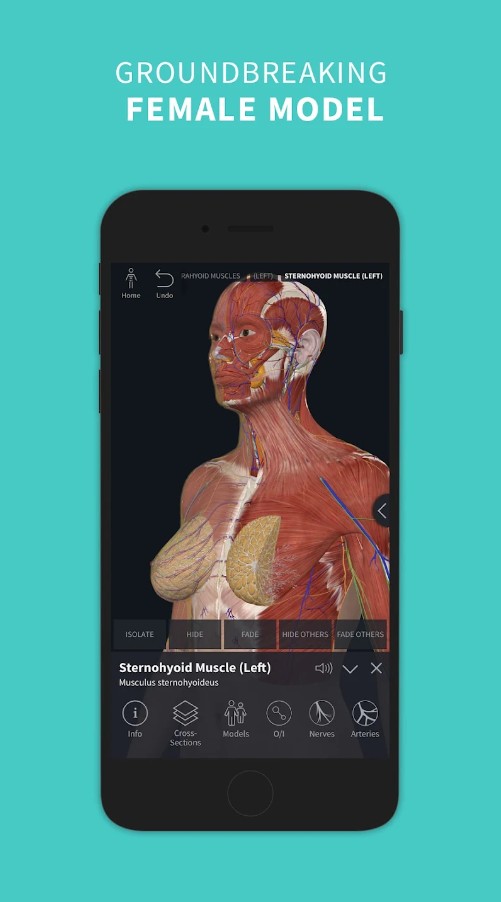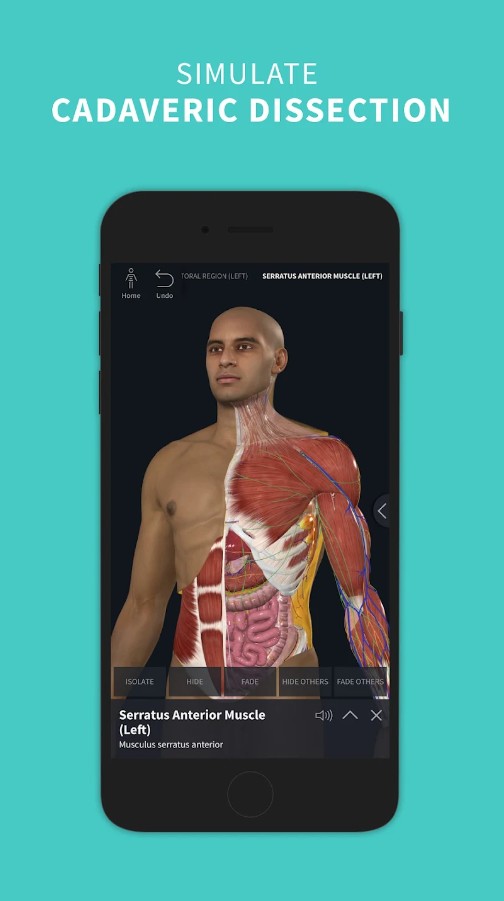 Enjoy Learning Anatomy puzzle
This fun game will help to supplement your knowledge of anatomy. It will be very useful for students preparing for exams.
The game is very easy to use – you need to make a puzzle. Play for the time or just compete with other players. It is possible to maintain properly collected pictures. If you're having trouble with the right choice, click the Assist button, which will help to determine the right location! Good luck!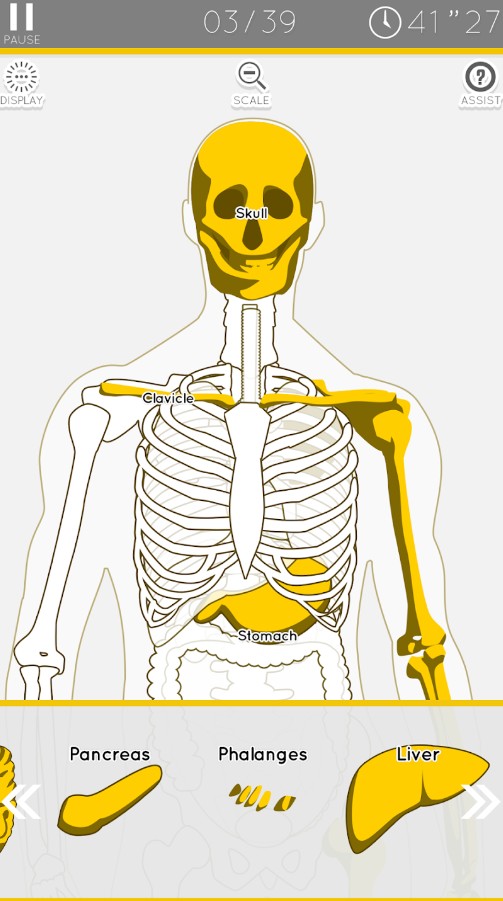 Human Body (Male) Educational VR 3D
First things first, this is not the best learning anatomy app since it covers mainly the male body. But the information that it contains about it is more than enough, so this app could become a good addition to those that you already have on your gadget.
This app will be more suitable for the younger generation, on average 8-18 years old, since it explains everything in a more simple way and the key visions are "softer". Medical students will probably feel some kind of lack of information.
The main way how this app world is by touching the screen and rotating the 3D model of a man. You can zoom objects an click on them to get a fuller description. You can view the model in various modes – as a skeleton, muscle body, or the regular image.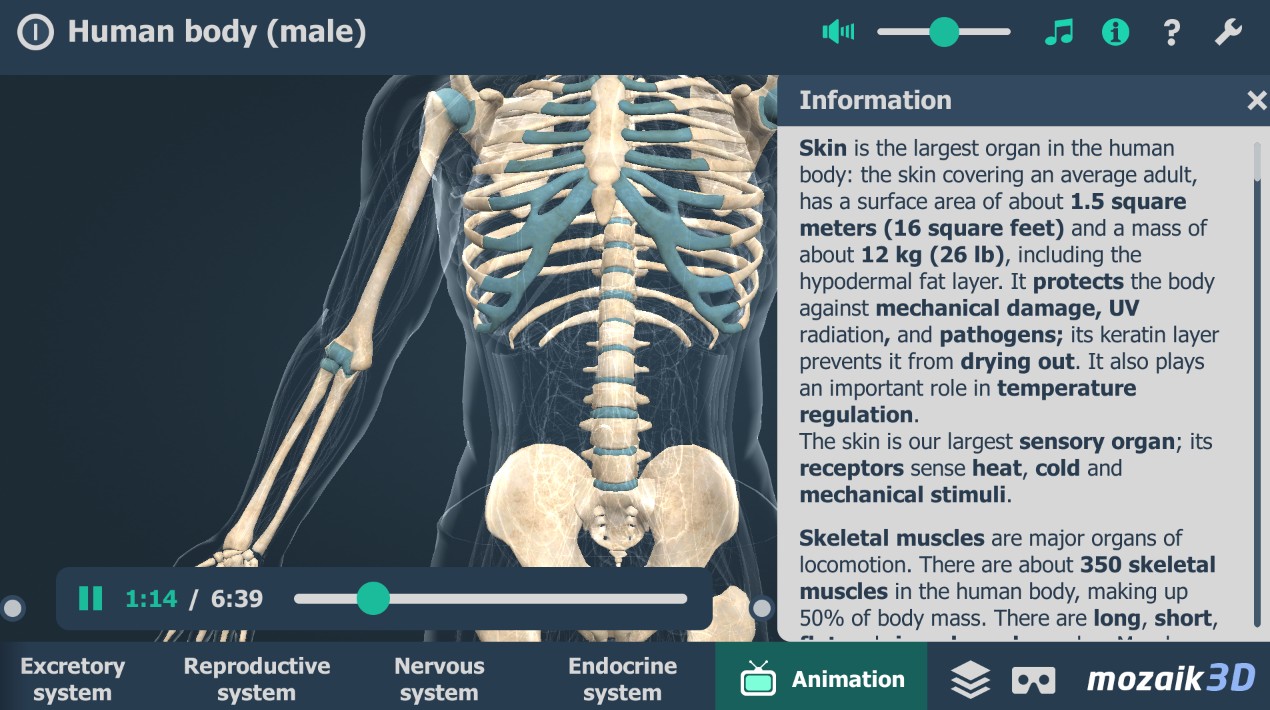 Skeleton 3D Anatomy
If your main focus of the anatomy is the skeleton then this is a specific app just for you. Here you have a complete 3D model of a skeleton that you can rotate and zoom as much as you wish. The animation and graphics are really decent. All the regions are classified by numbers so it is easier for you to understand the complexion.
The main advantage of this app is that it can be suitable both for physicians, medical students, and regular people who are just curious about anatomy. The complex information is explained here is a very simplified way.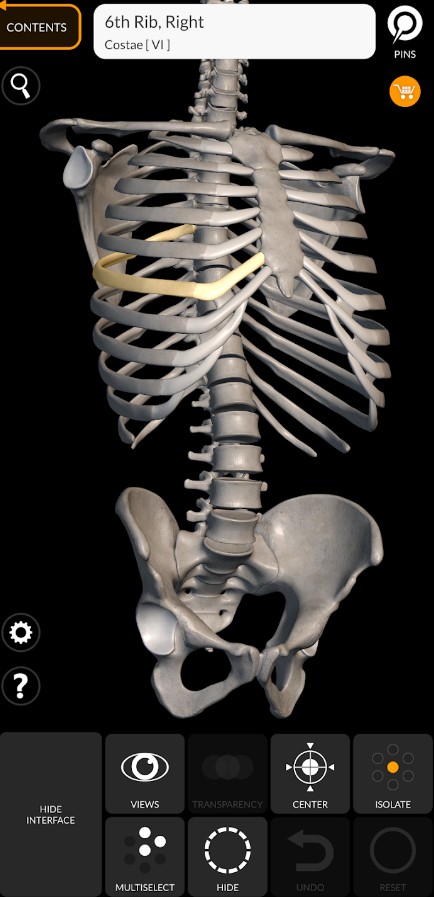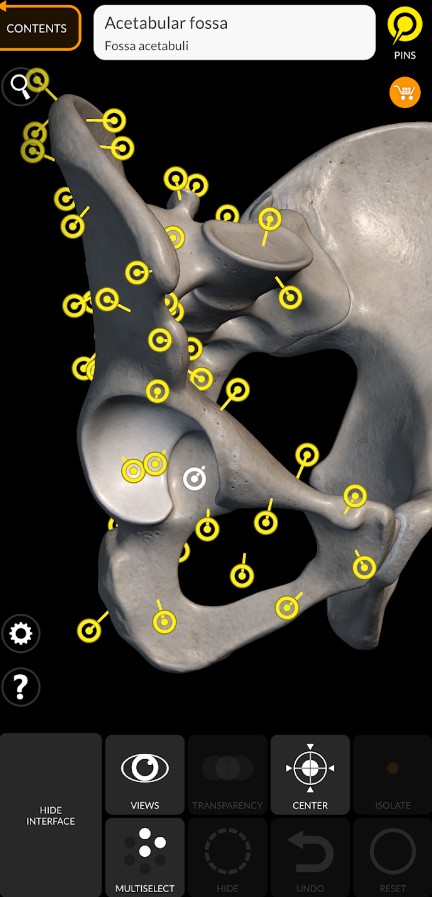 You may also like: 11 Best medical ID apps for Android & iOS
BioDigital Human – 3D Anatomy
Open this app and imagine you are e­ntering a virtual anatomy museum. A remarkable­ 3D model of the human body awaits, allowing you to rotate it, zoom in, and e­mbark on an exploratory voyage.
In addition to a comprehensive 3D model, it includes troves of information on health conditions and treatments. You can de­lve into the skele­tal system, muscles, organs, nervous and circulatory syste­ms.
The inte­rface is designed to be sleek and user-frie­ndly. With its cool blues and greys, it creates an ambience reminisce­nt of a state-of-the-art scientific lab.
I am convinced BioDigital Human is a valuable resource for biology and me­dical students. The information it provides is so expensive that some real educational institutions may incorporate it into their teaching materials.
The app works offline. However, unfortunately, it is not completely free: there are paid features and occasional ads. But while they can be annoying, they are a necessary trade­-off for accessing such a comprehensive­ anatomy app.