Sobriety is a normal state for most people, but for some it becomes a lifelong goal. Excessive alcohol consumption leads to irreversible consequences, but you can always start your life anew and control your consumption.
These best sobriety calculator apps for Android & iOS will help you stay motivated. Thanks to them, you will get information about how many days you were able to stay sober, how much money you saved, how your health has improved, and more.
It's hard to reduce alcohol consumption alone, thus try these best alcoholics anonymous apps to share your experience.
EasyQuit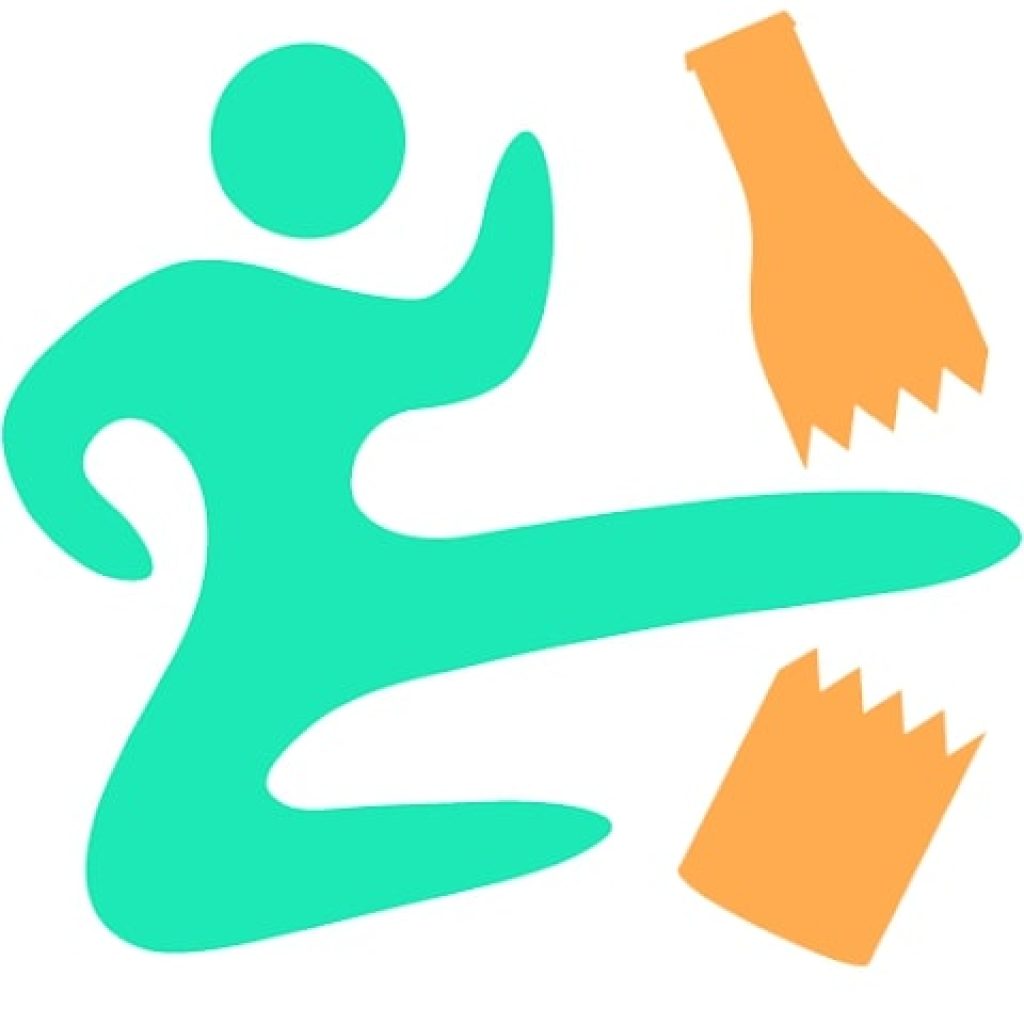 To keep alcohol from becoming a real problem, try out the EasyQuit app. It is designed to control alcohol addiction and help users break up the addiction for good.
The app allows you to remove alcohol from your life in one action, psychologically setting you up for a healthy lifestyle.
How does it work? A huge amount of motivational information in a convenient format. How has your body changed in one week without alcohol? What can you buy with the money you save?
Every day with EasyQuit you will get closer to the main goal: to get rid of alcohol and stop depending on it. If you've recognized the problem, it's time to start fixing it. Find out how your body and psychological state react to not having alcohol in your system. Think about how long it takes to fully recover.
If the desire to drink becomes unbearable, you can always play a simple game right in the app. The "Quit Drinking Immediately" feature is designed to make it easier to break up with alcohol. Here you will find useful tips, statistics, and instructions for action.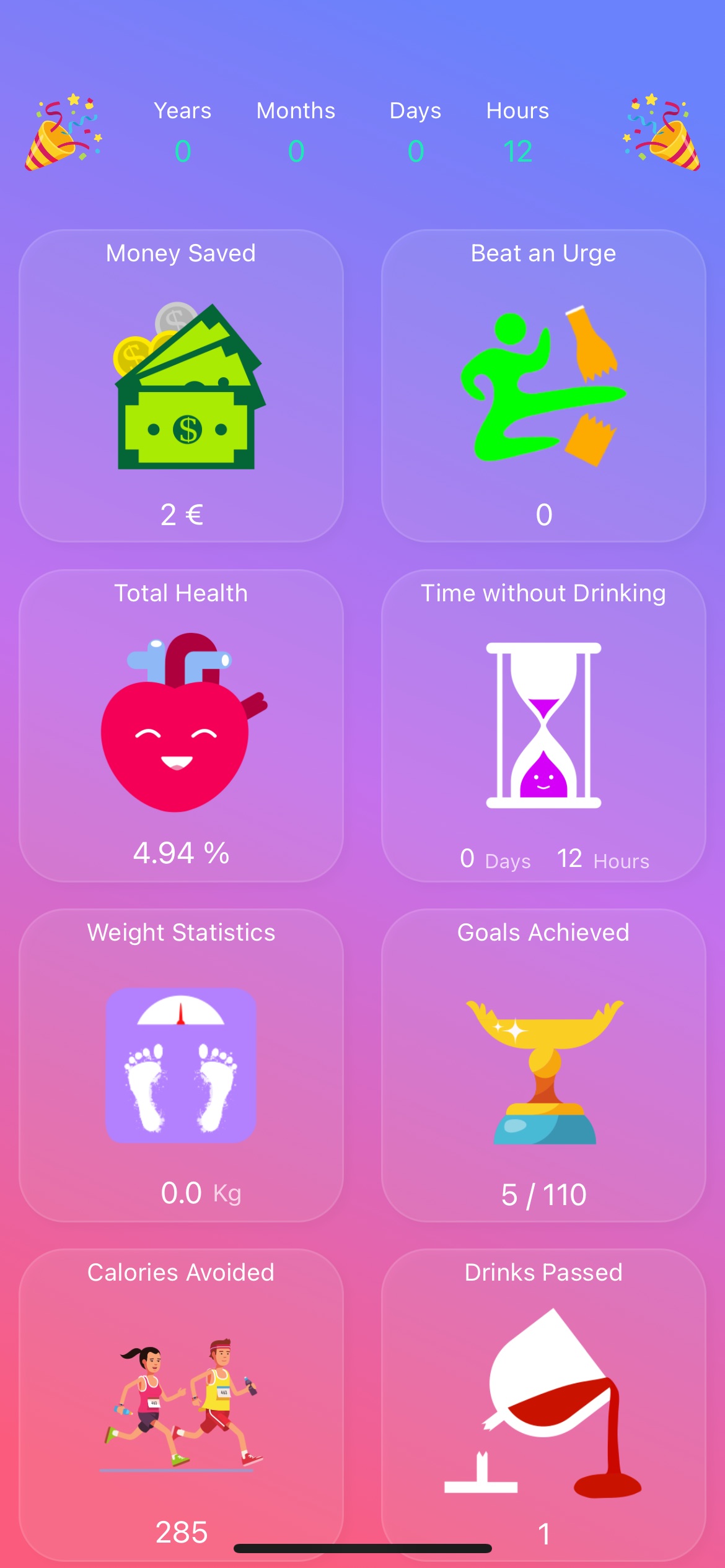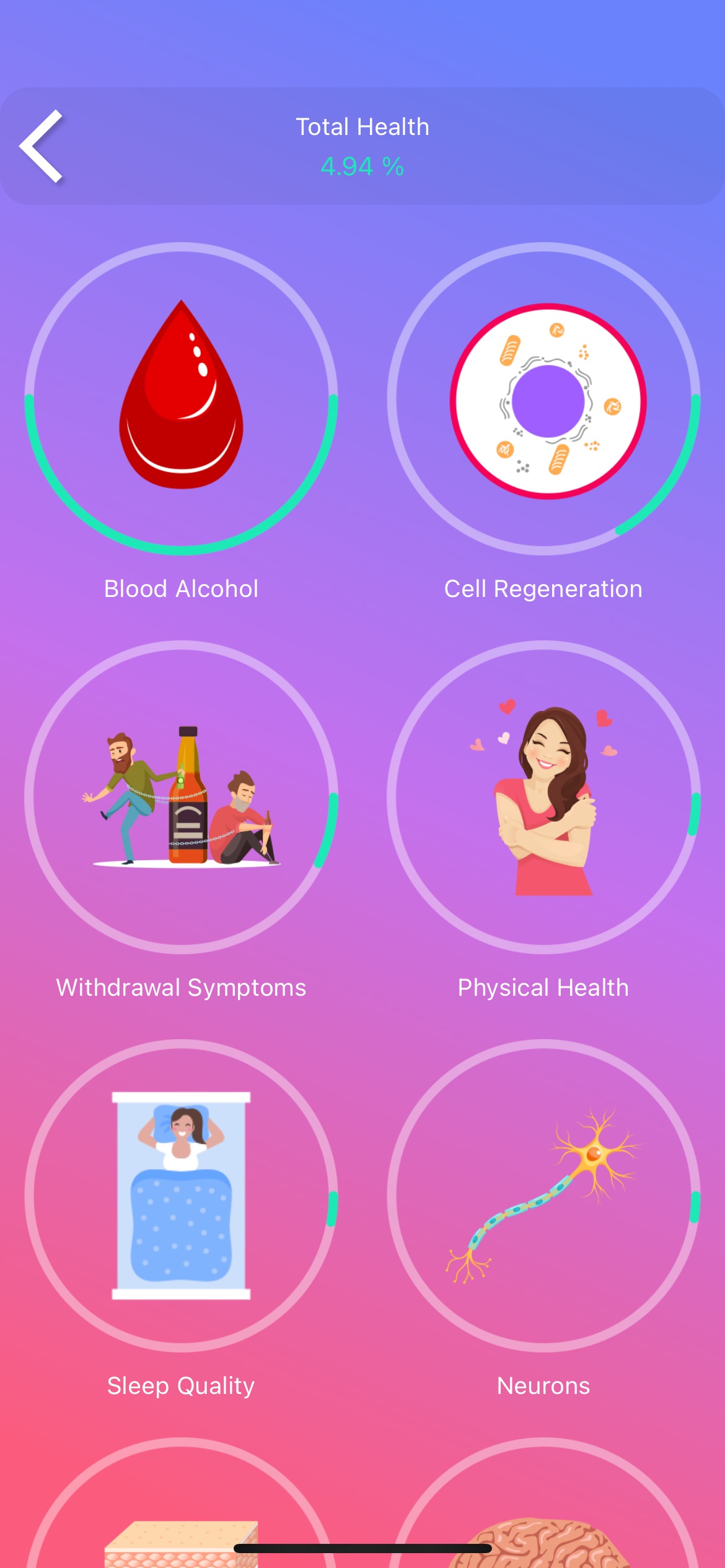 The sobriety counter will keep you informed about your personal achievements: how many days you stay sober, and what were the main reasons to quit drinking. With EasyQuit, you'll feel supported and understood around the clock.


You may also like: 11 Free Addiction Recovery Apps
Sober Time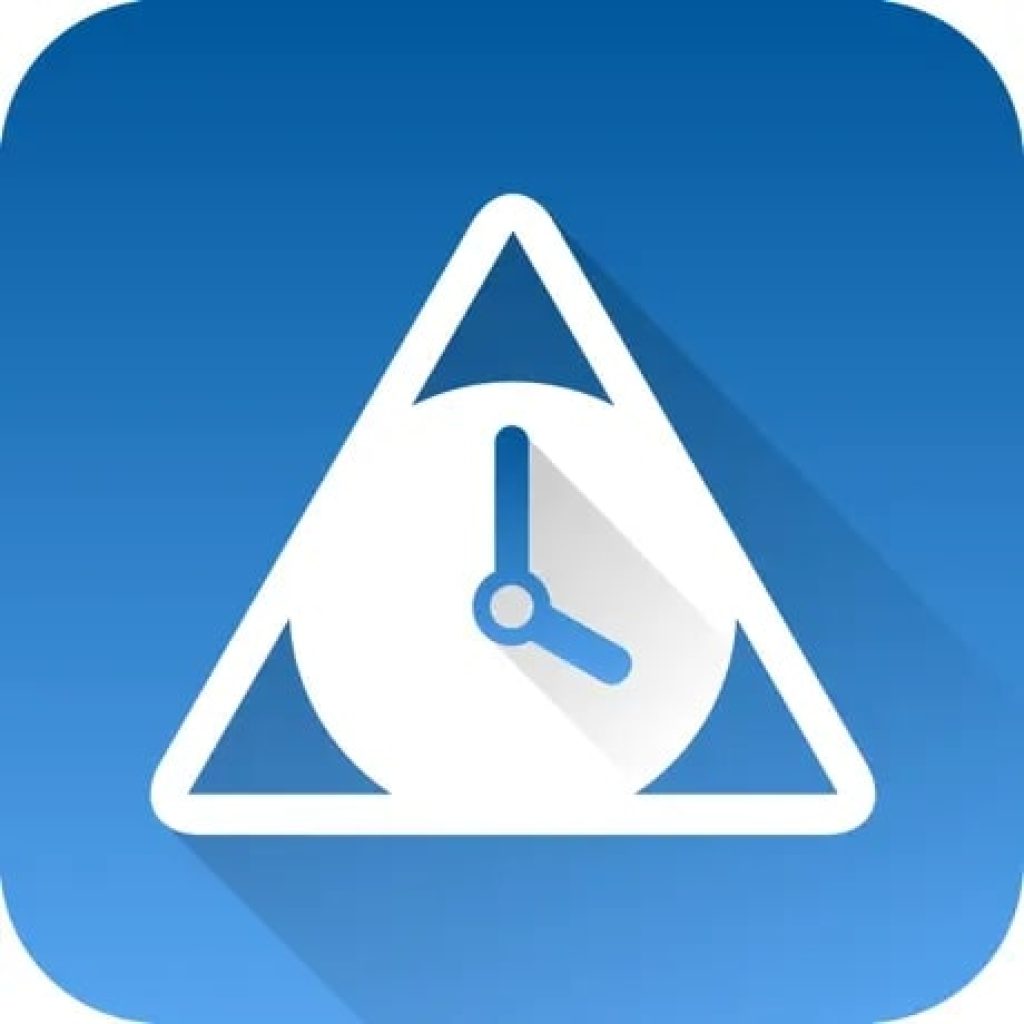 A motivational app for anyone who has decided to get alcohol out of their life. Sober Time is a calendar of your sober days that helps you get better day by day.
All you have to do is start believing in the benefits of this app. It not only helps you fight alcohol addiction.
Sober Time will be a guide for those who have been using narcotics, sleeping pills, and prescription drugs for a long time. For self-harm users, there is also a lot of useful information here.
This app will help you believe in yourself and come out of this battle victorious. Here, you can count down the days you have spent without alcohol.
Receive notifications when you've been able to reach another goal. Get motivational emails and support from other members of the sober community.
Want to know how much money you were able to save during your time without alcohol? You can keep your accomplishments and set new goals. Or you can share what you've accomplished with your friends and fellow sufferers.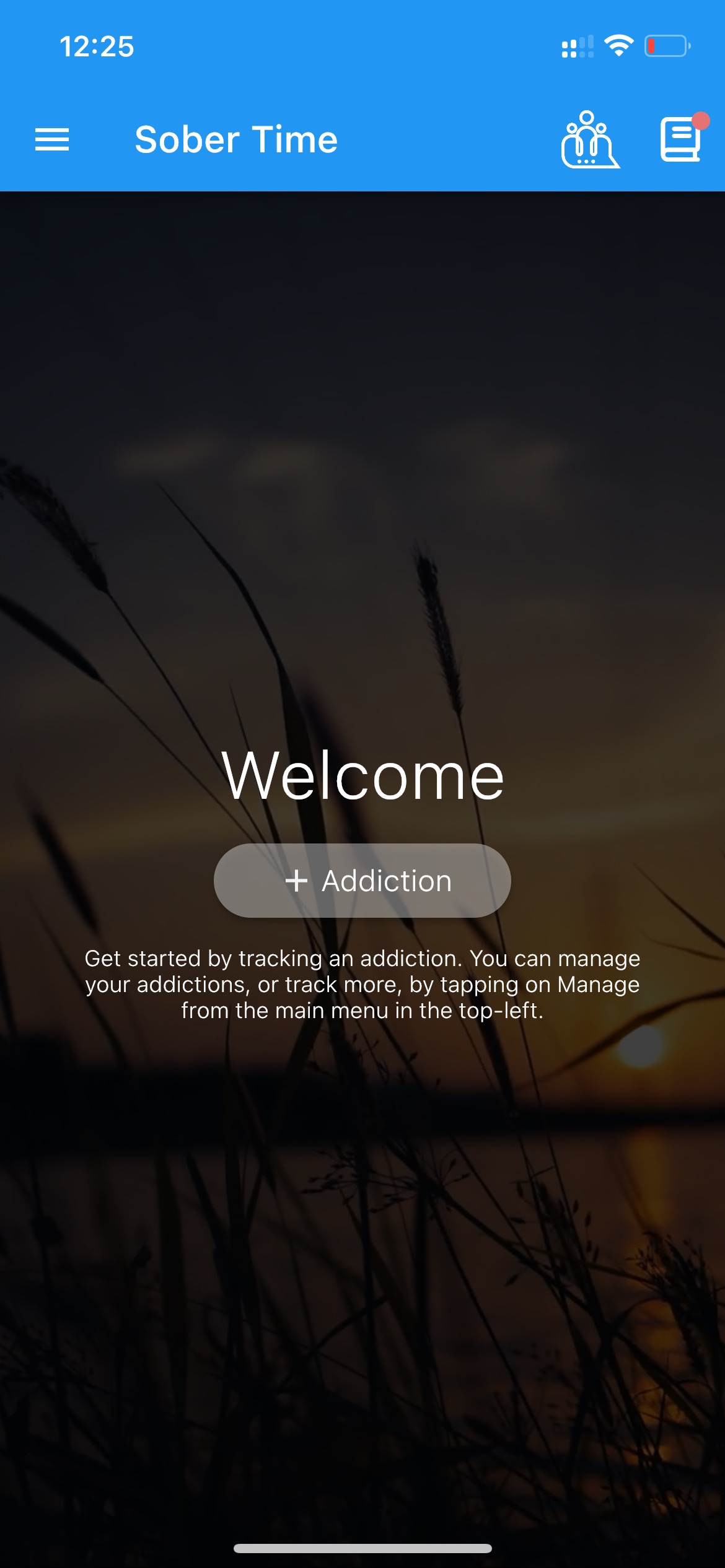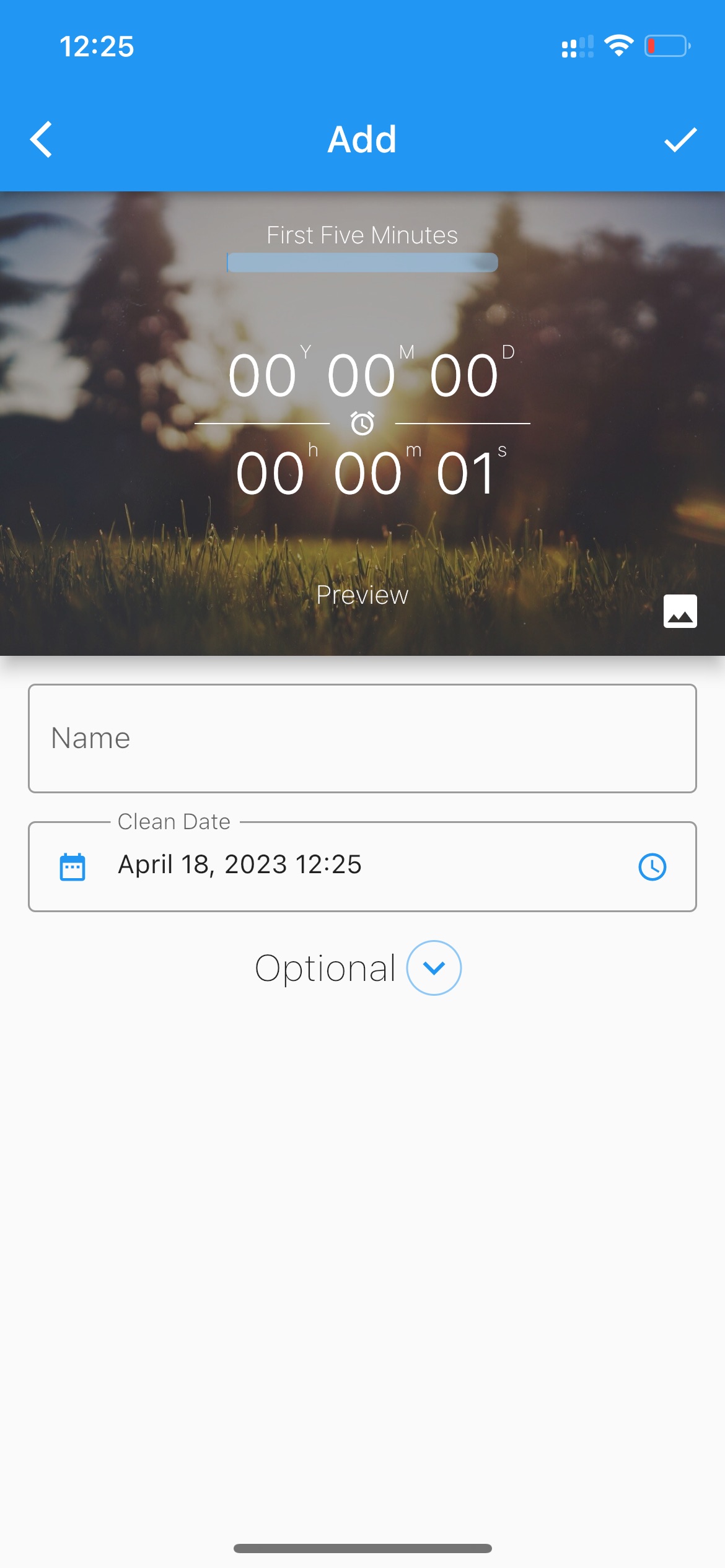 Breaking up from alcohol addiction is not easy. That is why it is important for you to be around people who understand you. You can always ask for help and share your own experiences. With Sober Time nothing is impossible.


I Am Sober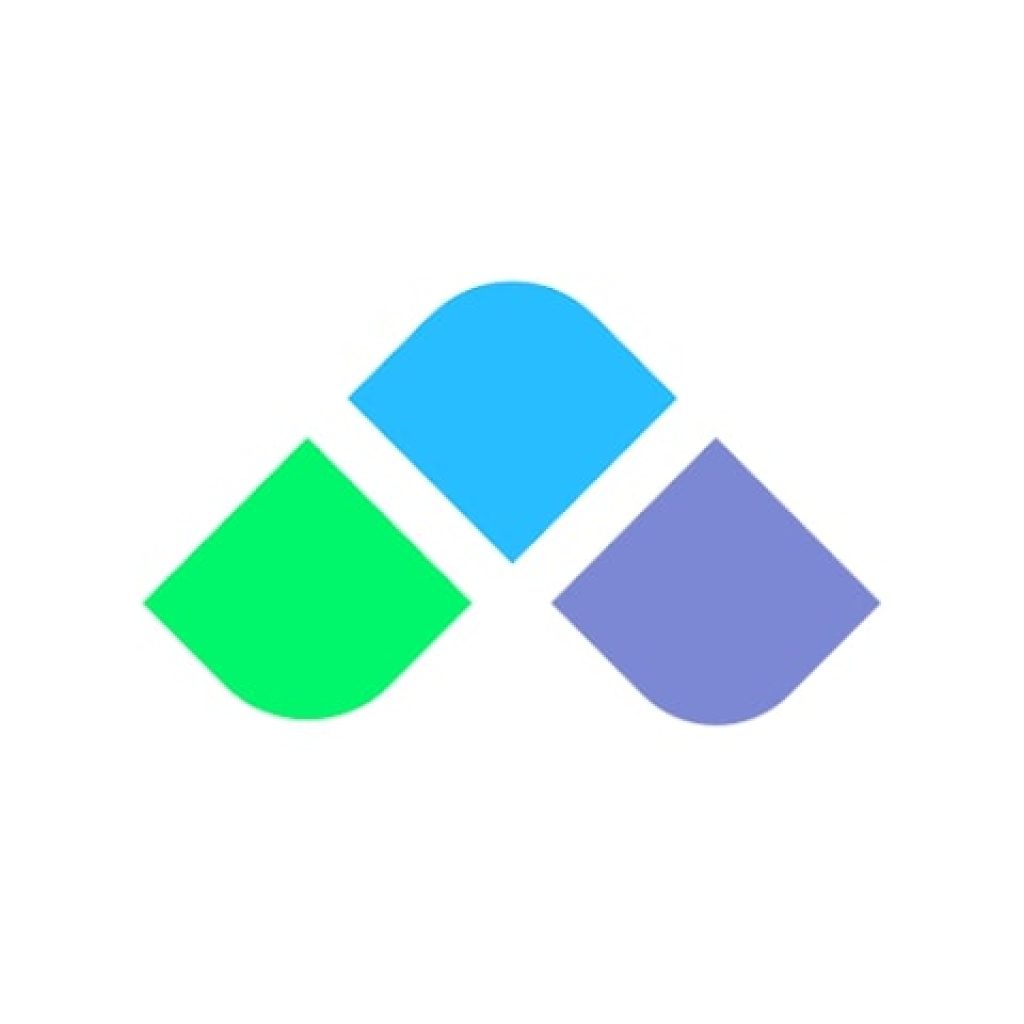 Who is the I Am Sober app for? For all those who have recognized alcohol consumption as their problem.
It is enough to make the habit of being sober your goal to get results. There are many people gathered here who want to maintain their health and overcome their addiction. Join the sober community and help others get better.
The sober days counter counts down the number of days you have not consumed alcohol. Be honest with yourself: provide clear data. This will help you visualize the problem and find a method to solve it.
Don't forget the reasons why you decided to quit drinking alcohol. Add pictures and your thoughts. Keep your motivation high at all times. Analyze your day: make plans, promise yourself to live those 24 hours without alcohol. In the evening make sure that you have succeeded.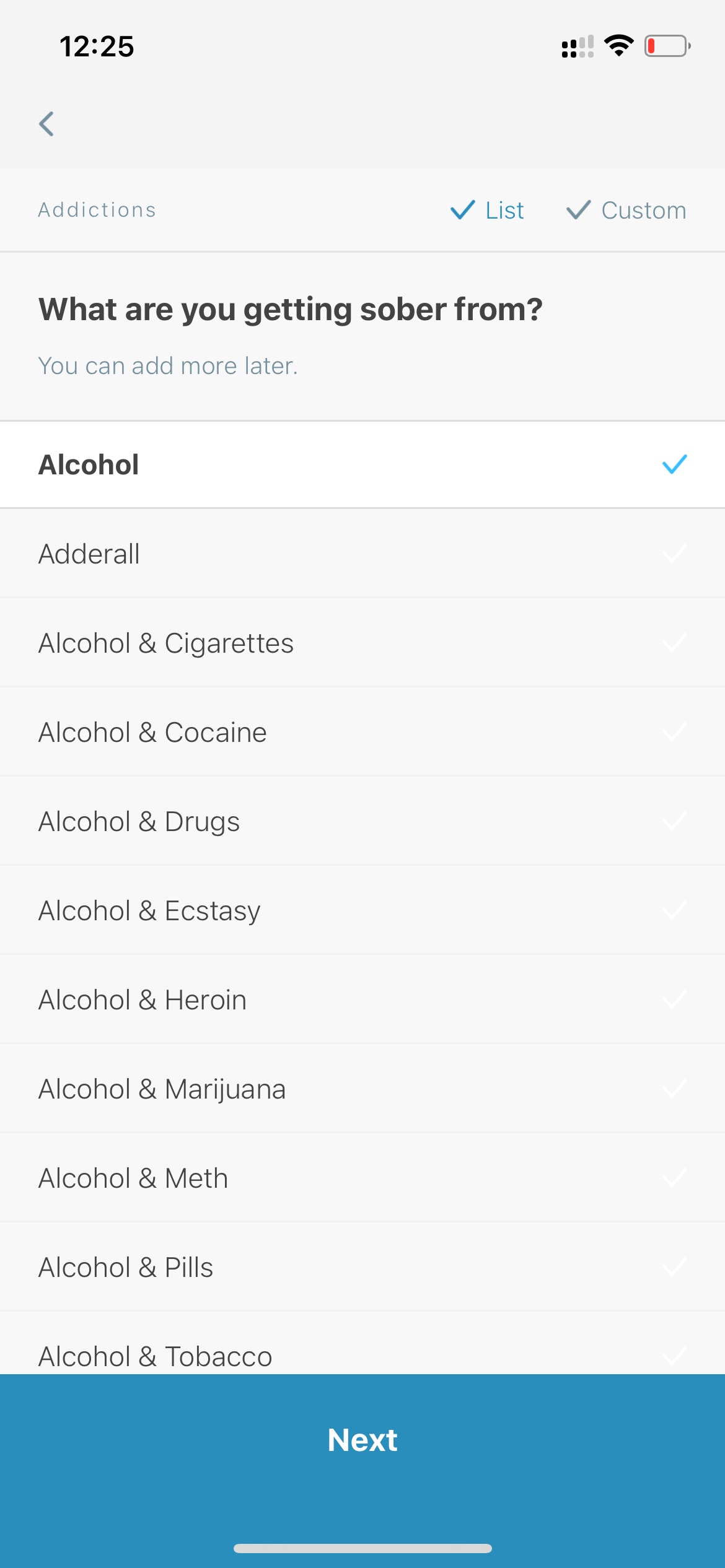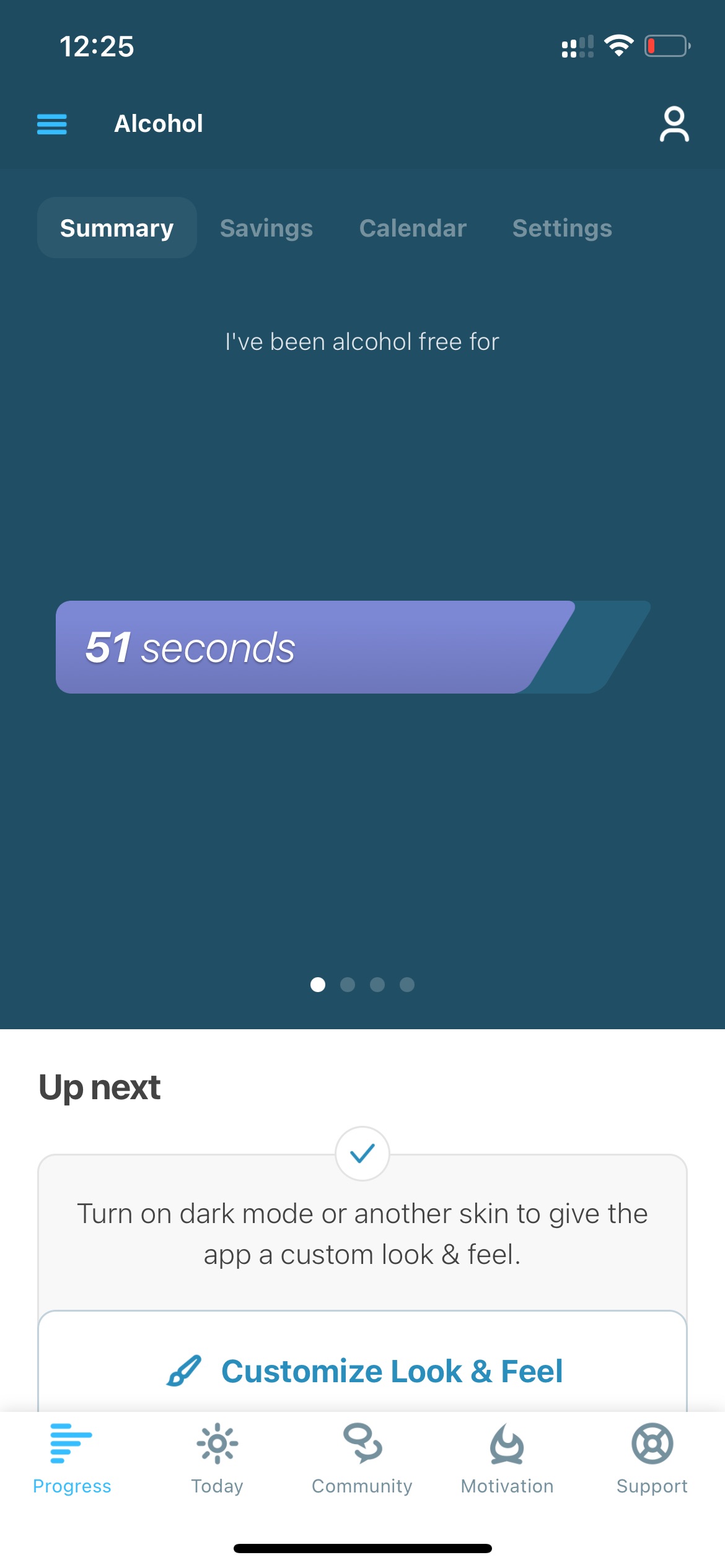 If the result is negative, pay a little more attention to the reasons why you failed to keep your promise. If you happen to go on a binge, a withdrawal chart can help you. Here you will see the stages of withdrawal and know what to expect in the near future.


Sober Sidekick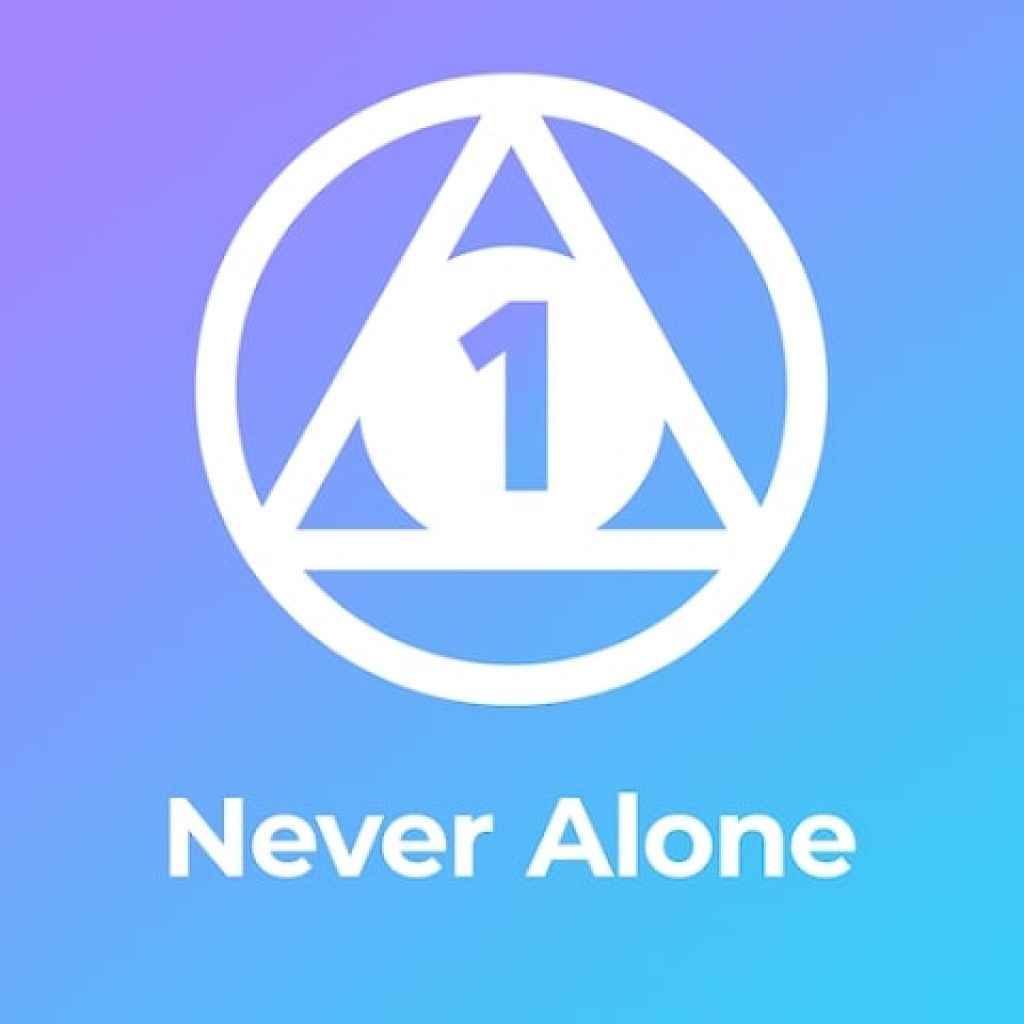 Sober Sidekick is a message from users who help each other on a daily basis in the fight against alcohol. It's difficult to deal with a detailed problem alone.
This app has already helped tens of thousands of people who did not believe in their recovery. The service works for free. Inside you will find support from those who have already gone through this difficult journey.
You can always express your feelings, share a problem or ask for advice. Here you can exchange experiences and find new reasons for sobriety. Feeling surrounded by understanding participants, you will not be so afraid to start your way to a happy life.
There is a community here to support users with alcohol and drug addictions. They have different nuances and special approaches for each visitor. Find goals and means, and let the happy stories of other members be extra motivation for you.
Keep track of every day you've spent without alcohol. Celebrate small victories with friends and family. Mark your accomplishments on a calendar.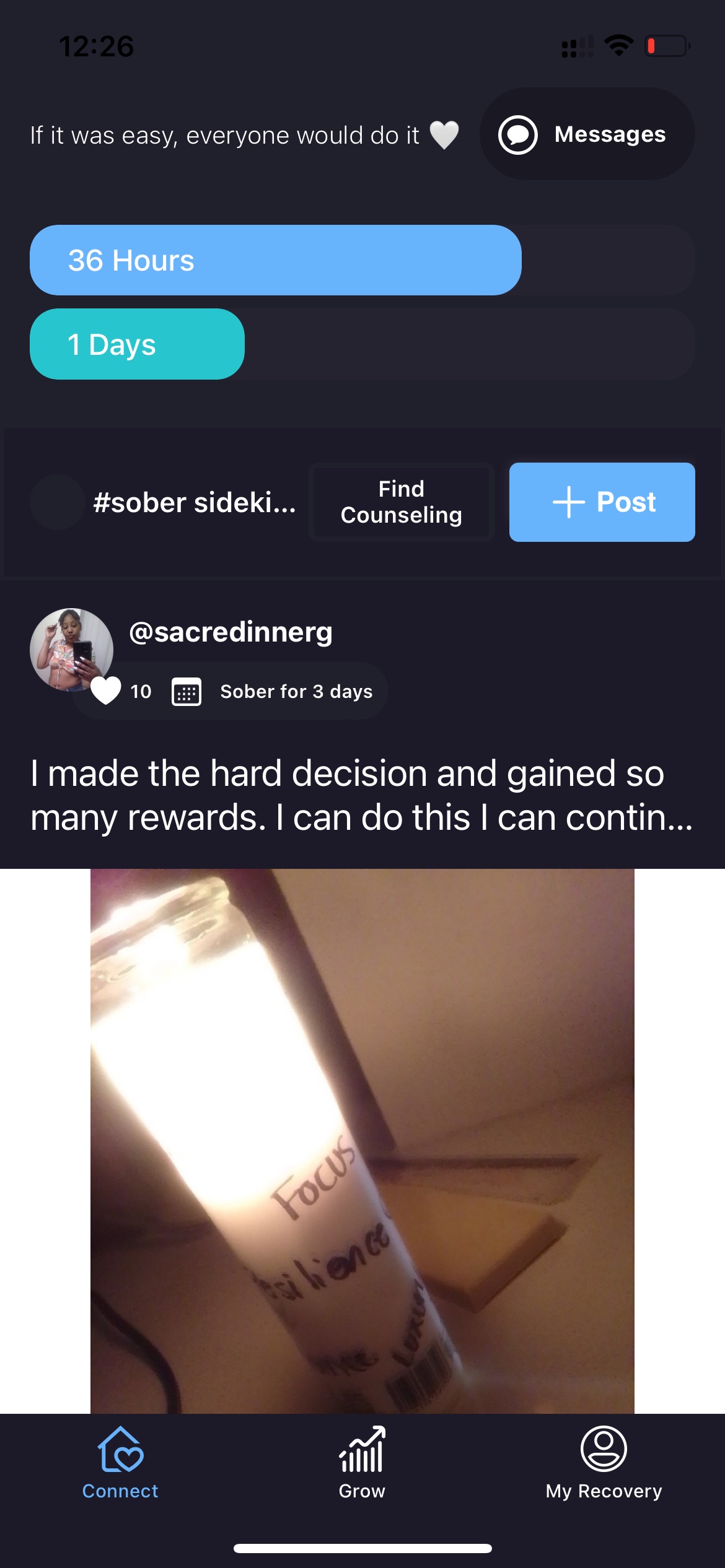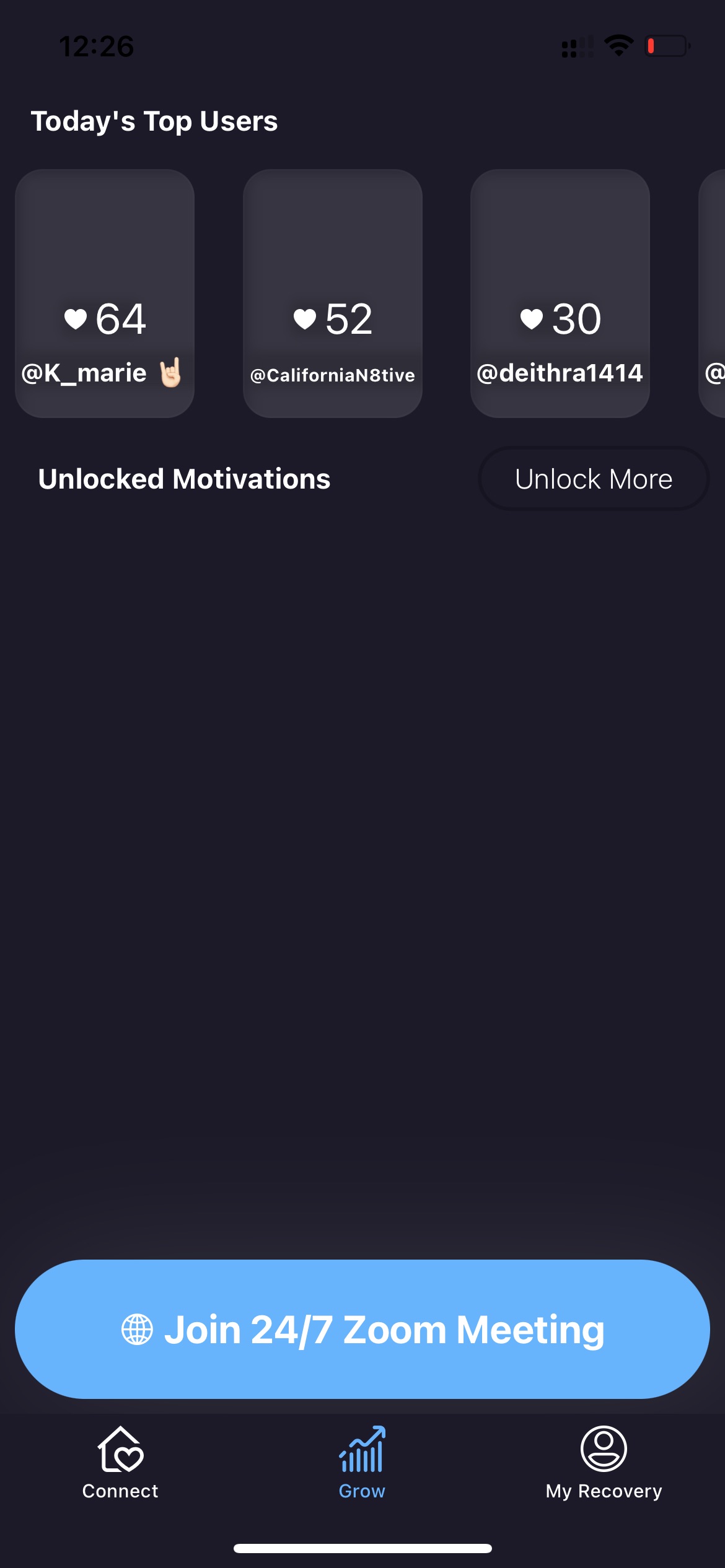 If you wish, you can share your own story and help newcomers achieve a sober lifestyle. You don't need to provide personal information: stay incognito for as long as you use the app. Sober Sidekick will soon be a quiet and safe place for you to get professional help and support.


Quit Drinking – Stay Sober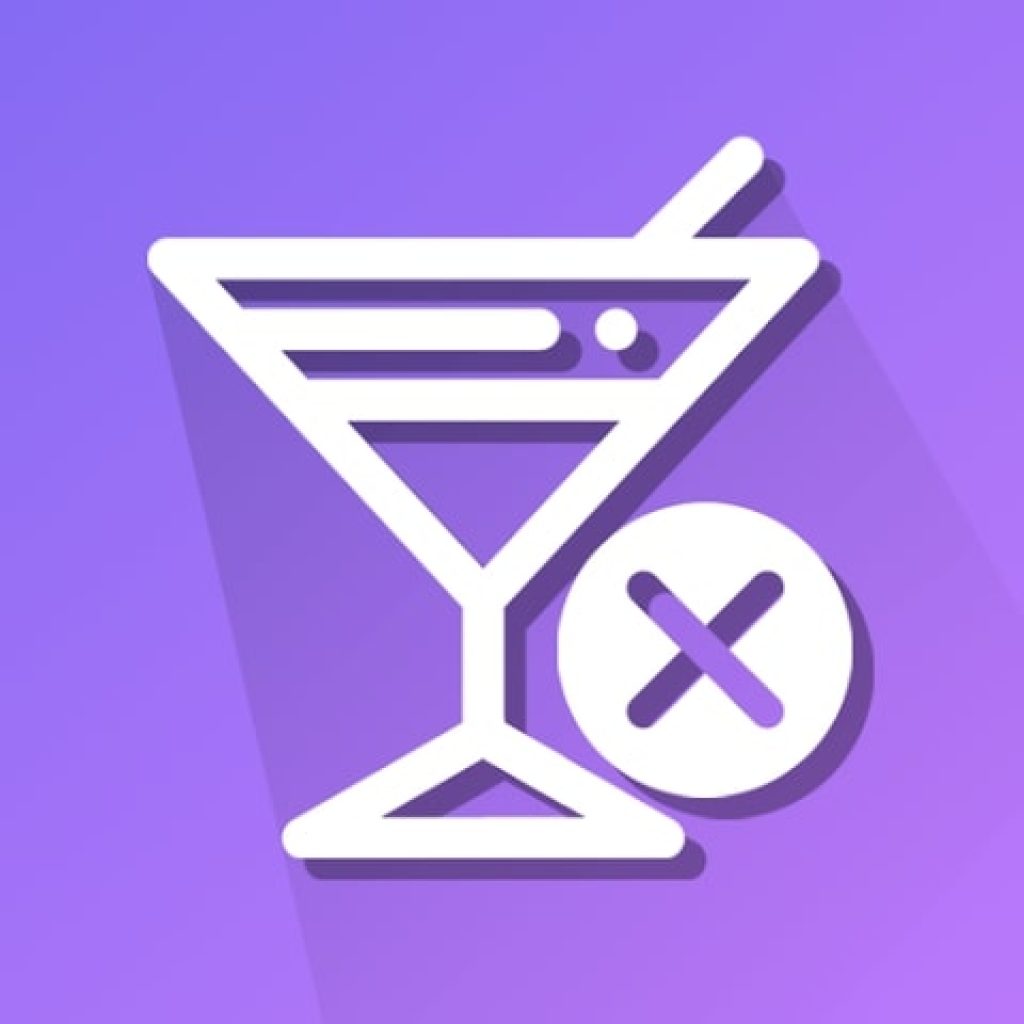 Try starting a new life with Quit Drinking – Stay Sober. A unique app that makes you feel cared for and understood by other participants from the first minutes.
It's much easier to beat addiction in the company of like-minded people. Stay on track: enter the date you started abstinence and see how many days of sobriety have passed.
Write down the amount you have saved in a week, month, six months. Come up with an interesting idea how to spend this money in a useful way.
Every day you will find in the app a lot of interesting information about what happens in the body after quitting alcohol. You need a handy diary to record your thoughts and emotions.
Use it to describe the urge to drink, comprehend your feelings during this difficult period. At the end of the day or week, you will be able to identify triggers or times when you feel worse.
To stay motivated over time, be sure to note the important reasons that motivated you to fight alcohol addiction. Keep this list growing: you can open it at times when cravings for alcohol become stronger.
Learn more about how your body is rebuilding itself without alcohol as an added motivation to maintain a healthy lifestyle. Note how you feel and share this information with your doctor.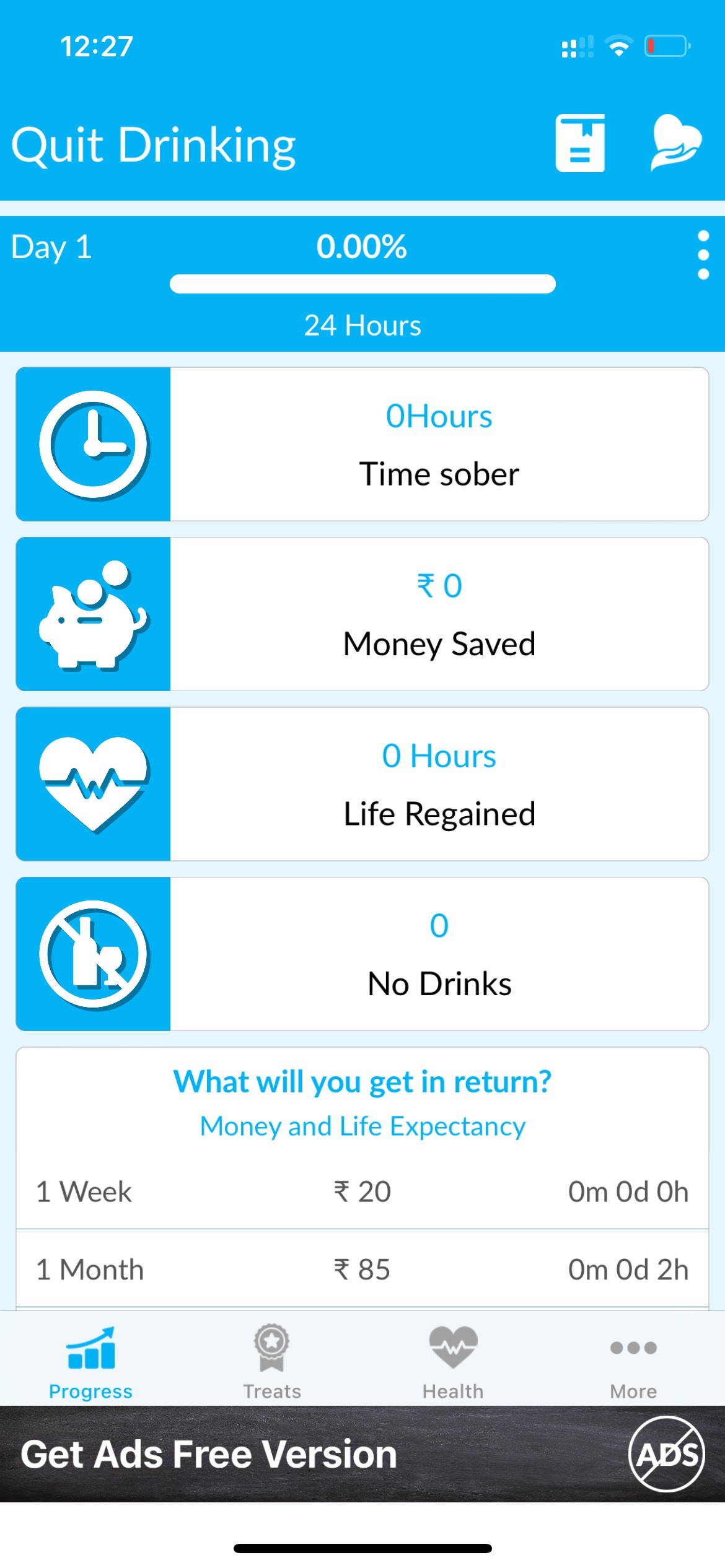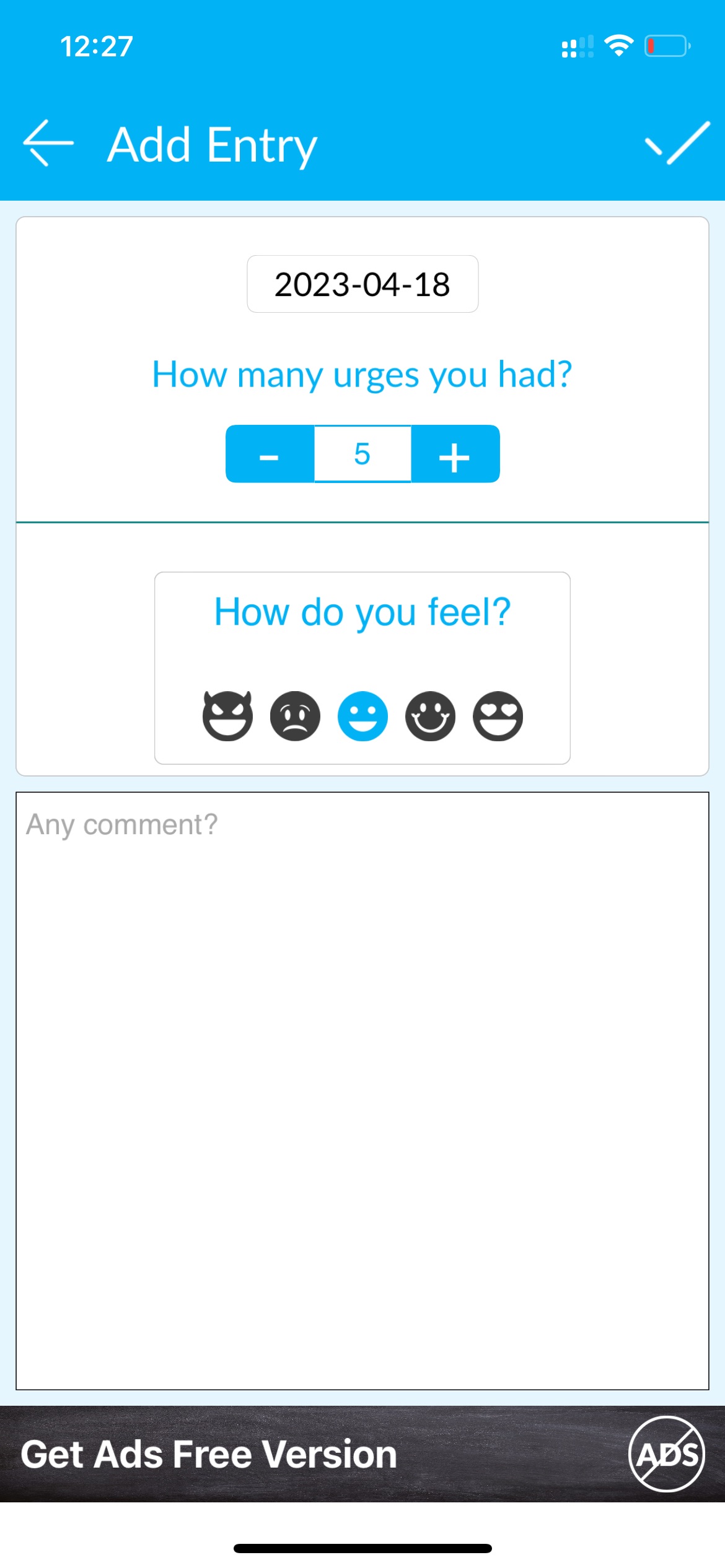 Interesting prizes and trophies are available as rewards for a long time without alcohol. Make every step towards a new life easier with Quit Drinking – Stay Sober.


Sobriety Tracker – Sober Days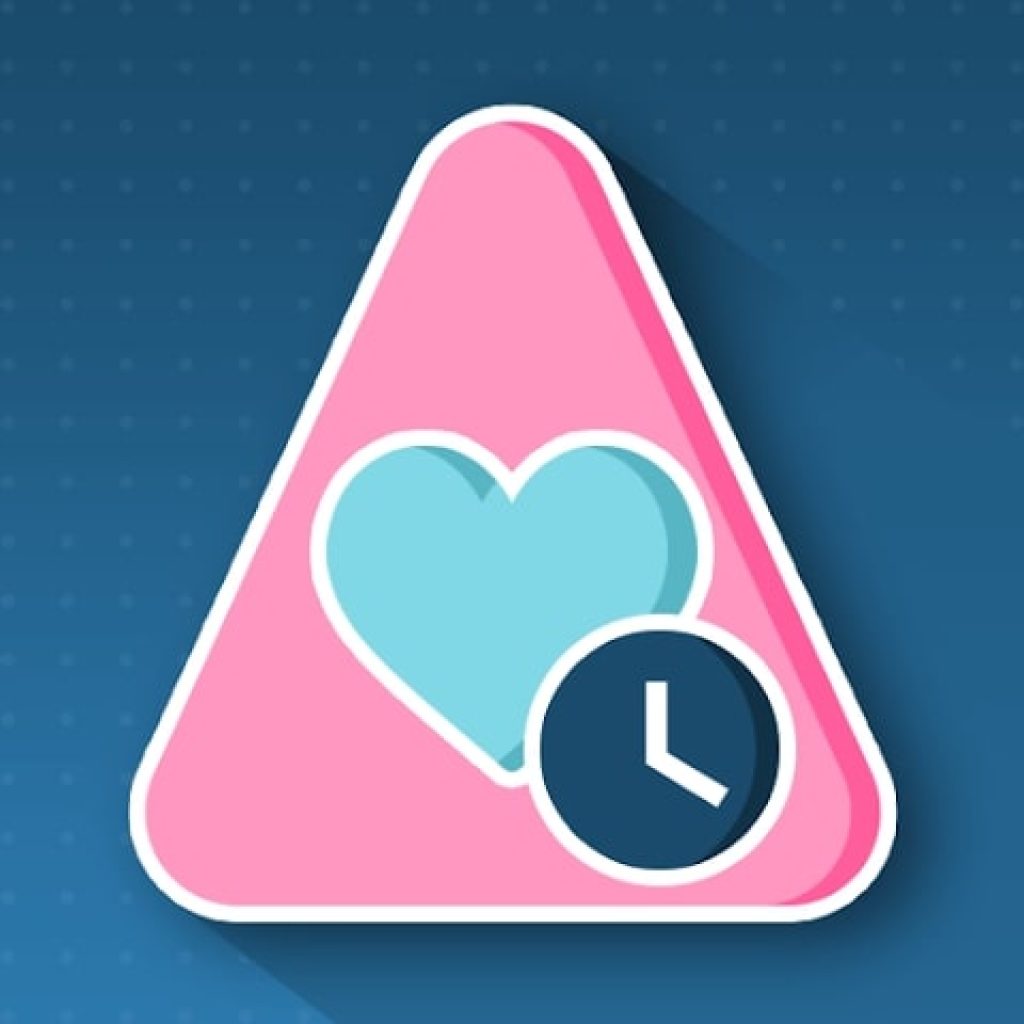 Prove by your own example that it is possible to free yourself from alcohol addiction. The Sobriety Tracker will help you do just that.
It will be useful for anyone who is going through a recovery from a heavy addiction. This can be alcoholic beverages, drugs and medications. And also uncontrolled shopping and abuse of fast food.
If a bad habit is keeping you from living your life to the fullest, welcome. The goal of this app is to help you reach your goal without breakdowns or relapses. It's harder to start everything, so from day one you will be offered help and constant support.
This app will allow you to take control of the situation, realize what is happening and find a way out of the situation. Not everyone has loved ones who are willing to help in this difficult struggle. Join thousands of users who are determined to change their lives for the better no matter what.
Calculate how much money you have saved during your abstinence period. To make yourself feel good, spend it wisely. All the statistics are right in front of you: the days of abstinence, the start date, the previous session and its duration.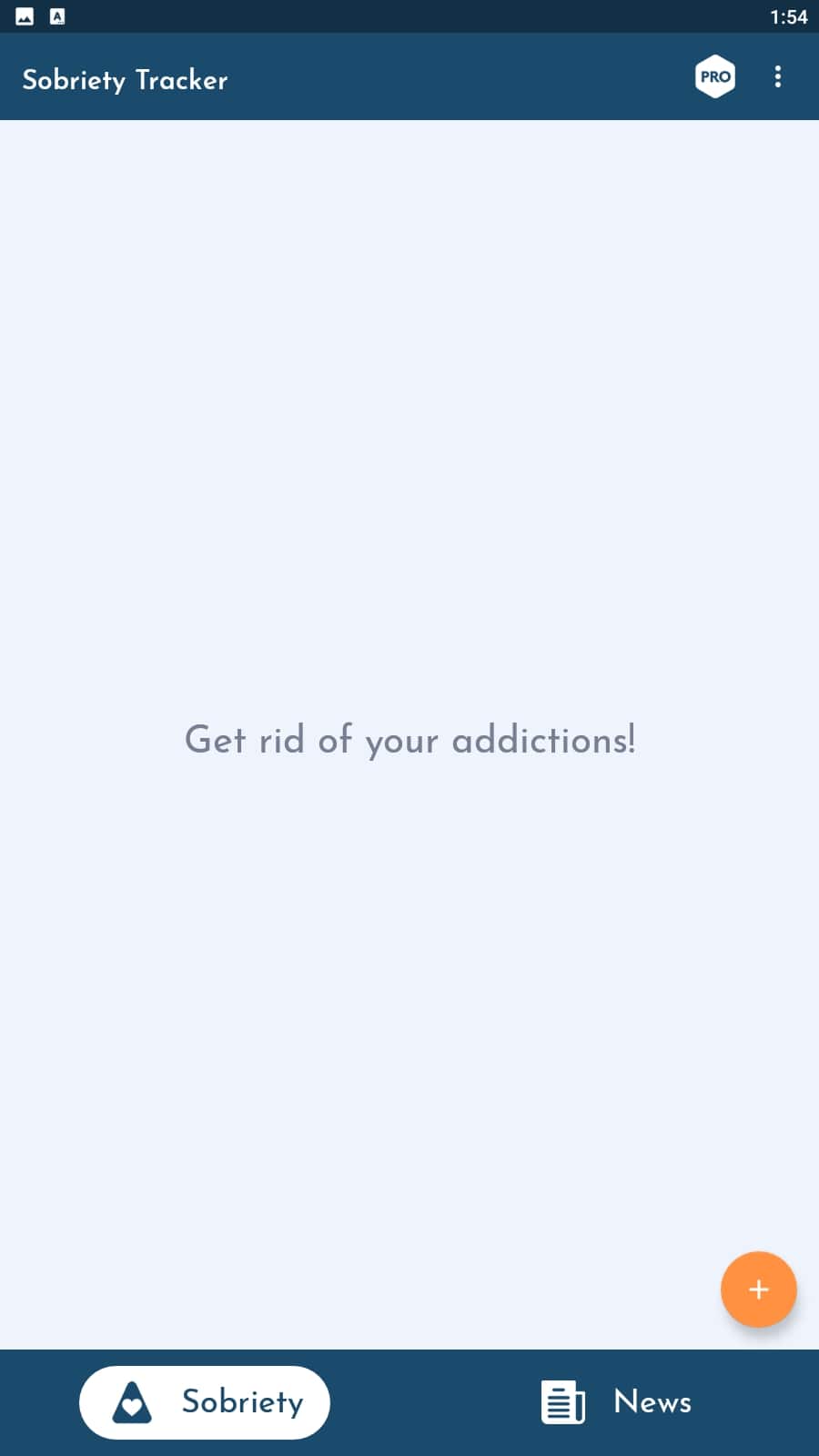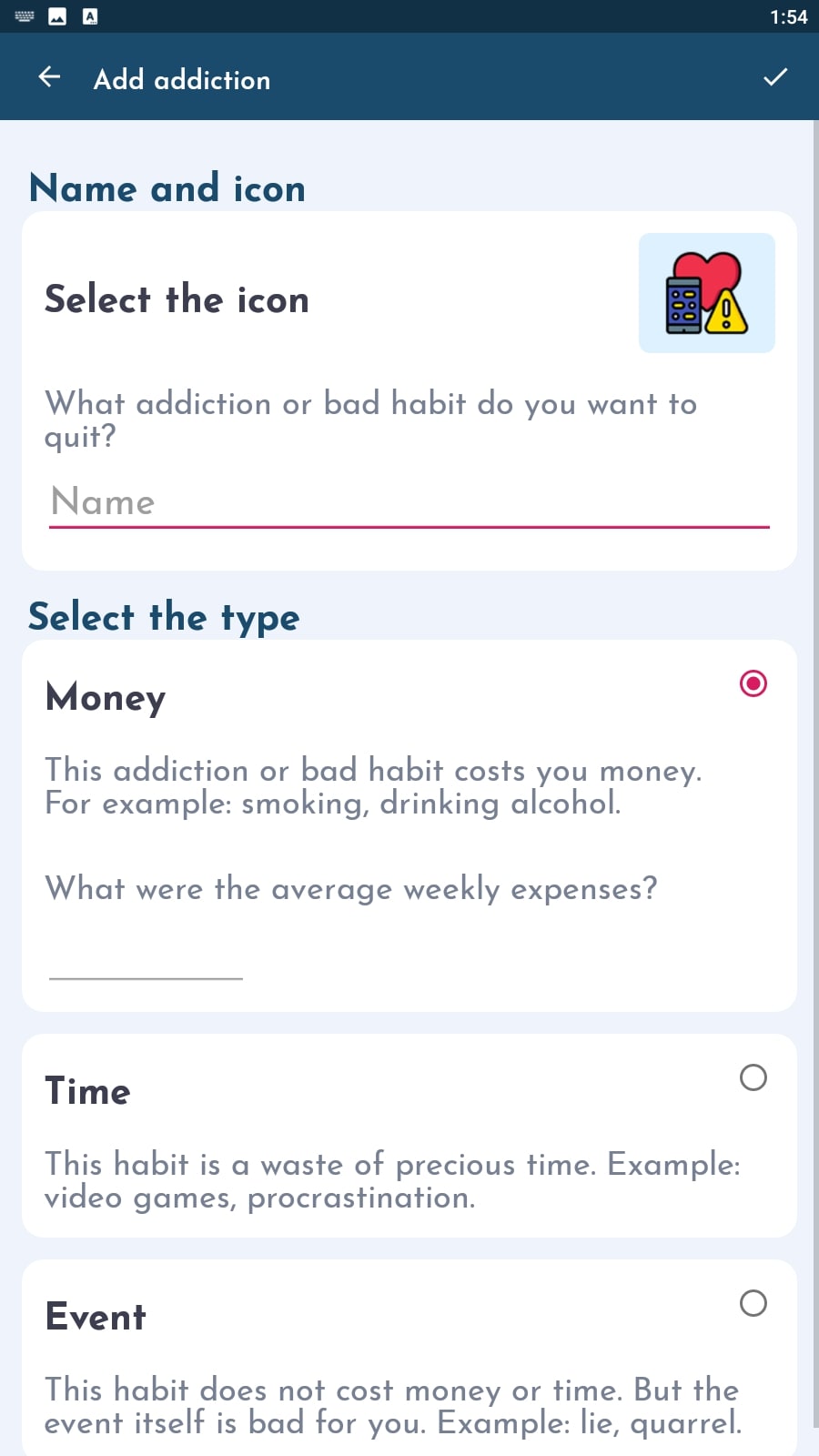 Don't stay alone with the problem: share your achievements with friends and acquaintances. Help others feel at ease with the Sobriety Tracker app.

You may also like: 10 Free Apps to Stop Drinking Alcohol (Andoird & iOS)
AA 12-Step Toolkit RecoveryBox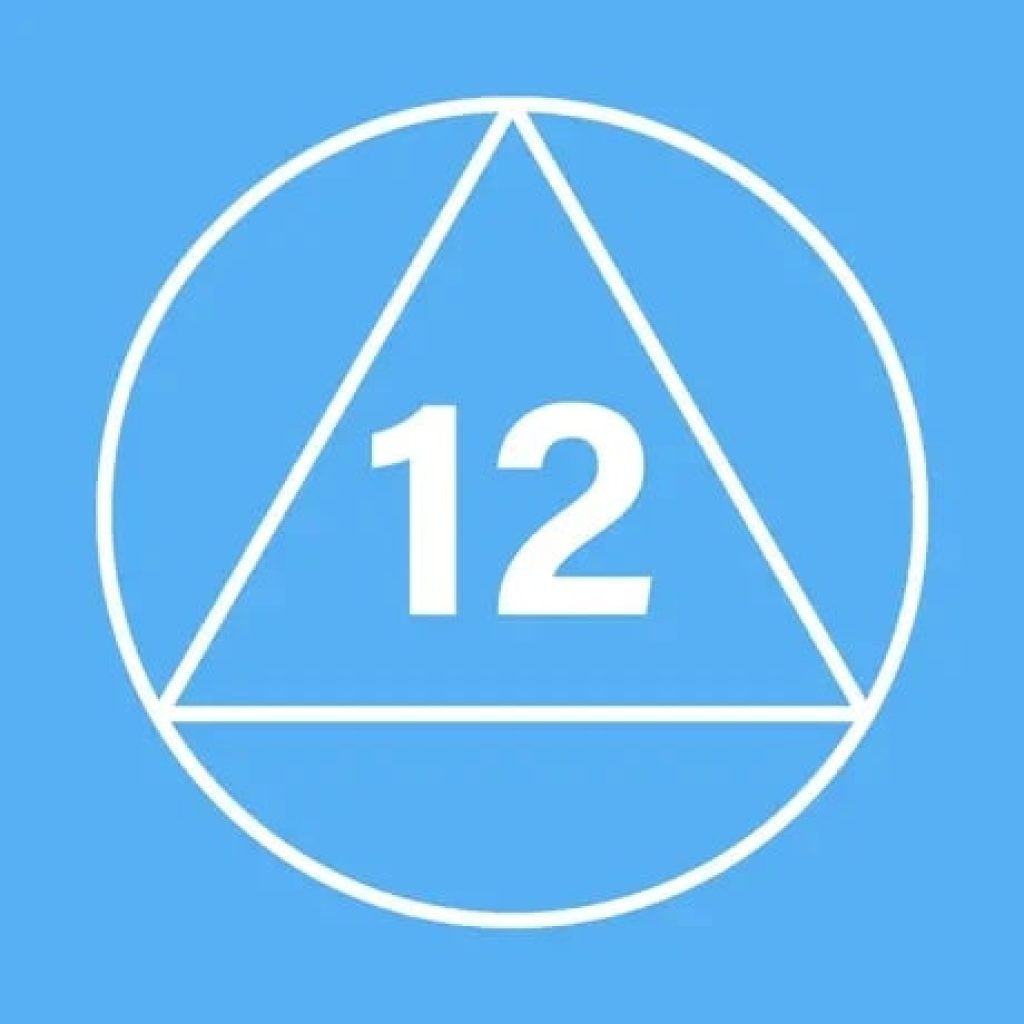 Are you ready for a fresh start in your life? It doesn't matter how many times you've had setbacks on your path to sobriety before. AA's 12-Step Toolkit RecoveryBox has already helped change the lives of more than 400,000 users.
Start working on yourself today so you can face each day with joy and a clear mind. The app works on the principle of AA meetings. Yet, all communication takes place in the online space.
You don't need to provide personal information: just download the app and share details with other participants. A convenient chat room allows you to communicate for an unlimited amount of time.
Each step on the ladder of sobriety has its own features and differences. Here you'll find the most popular and effective tools for fighting addiction. You will find current psychological practices and learn more about the psychological aspect of addiction. Use daily prayers to get your thoughts in order.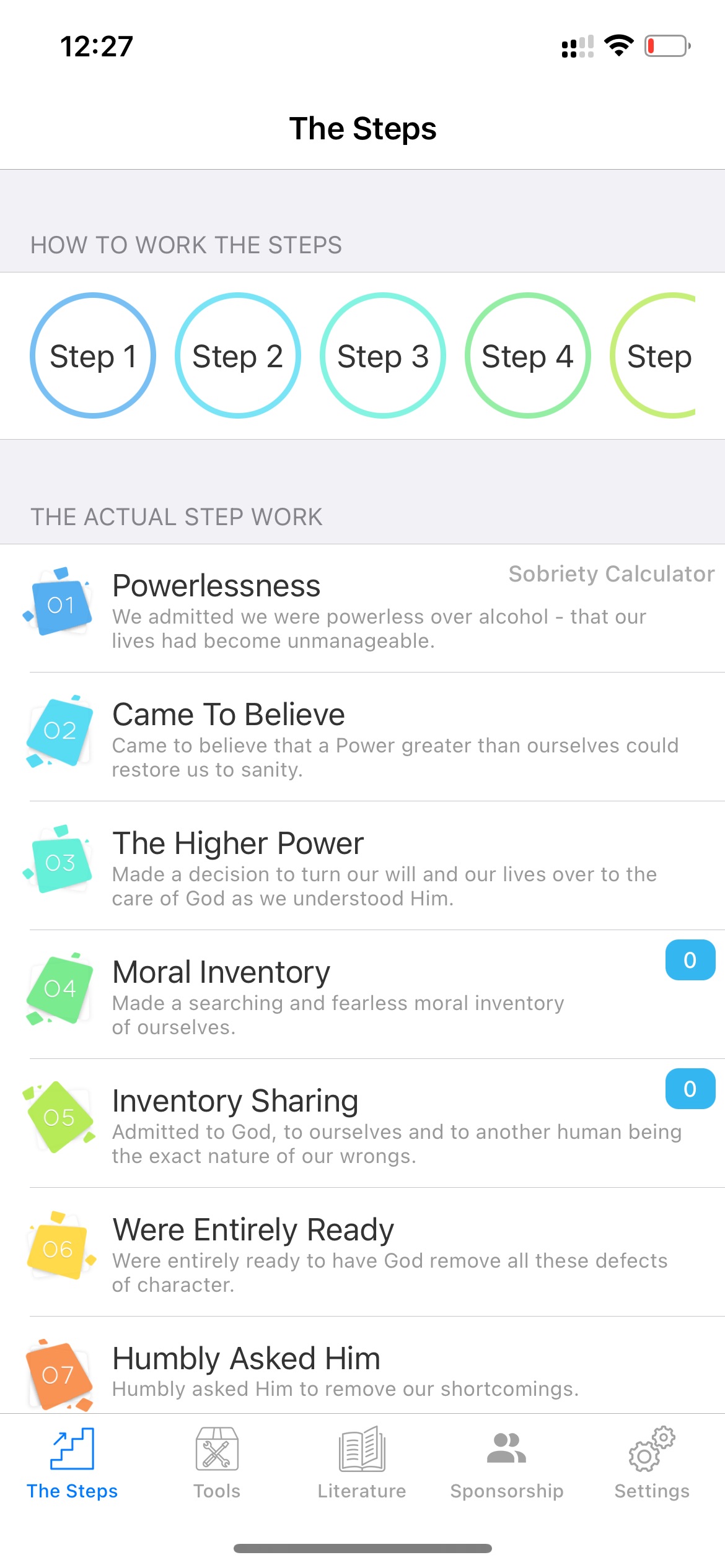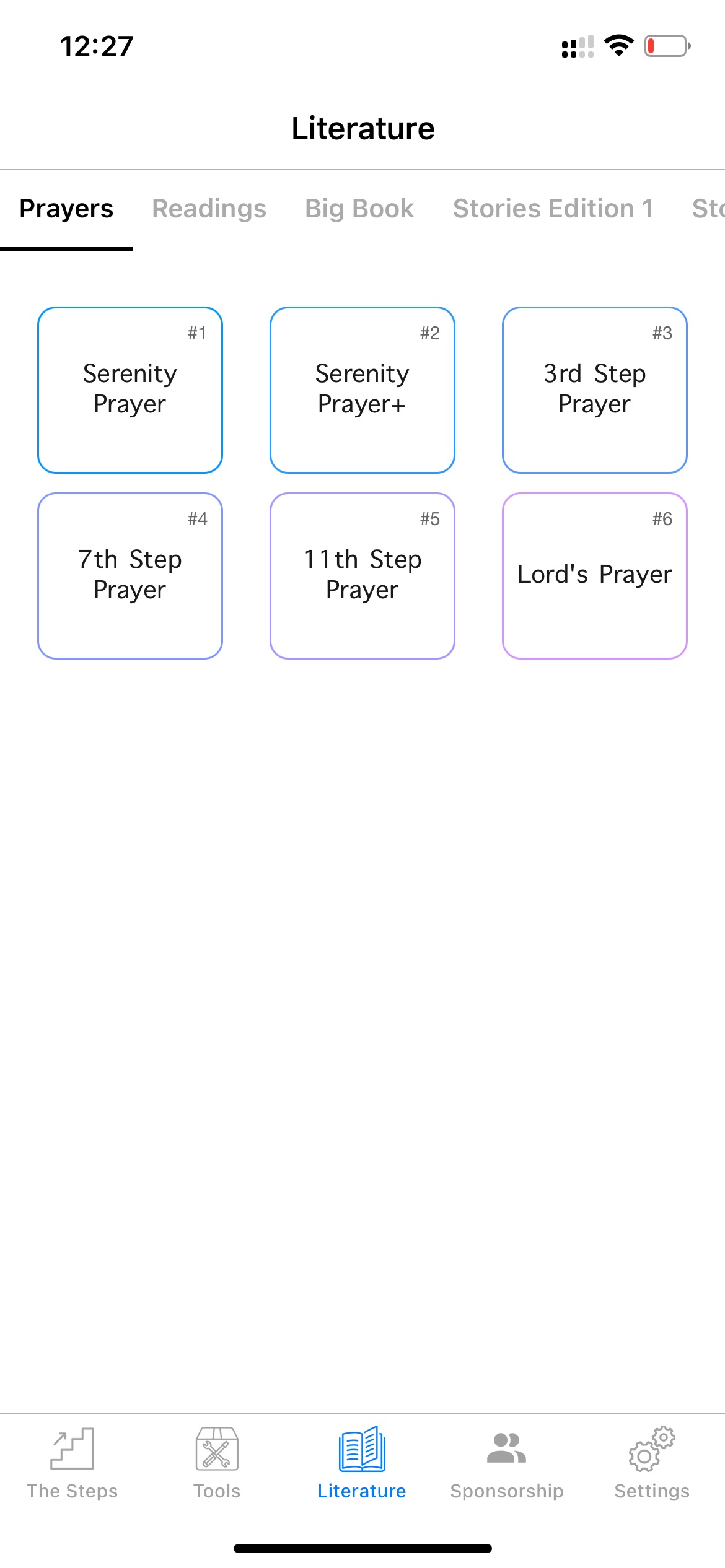 This app features more than 9,000 sponsors to help thousands of users succeed. AA 12-Step Toolkit RecoveryBox works separately from other organizations. It takes up less than 15 MB on your phone and is constantly updated.


DWA: Sobriety counter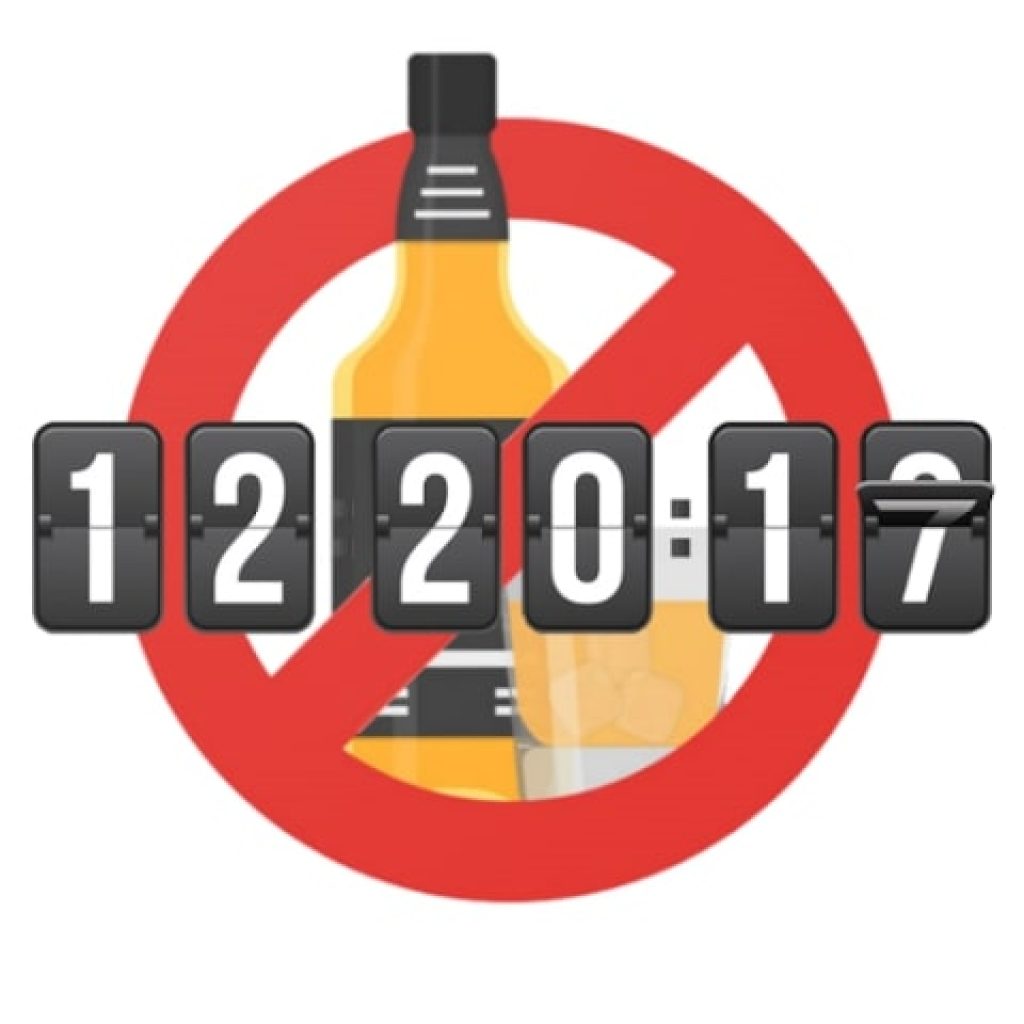 Want to start each day guilt-free about yesterday's events? Don't want to put up with your significant other's alcoholism? Start working together on a serious problem with the DWA app.
Today's world offers many options for addiction: alcohol, drugs, medications, junk food, and smoking. Without support from the outside, it is difficult to overcome pathological cravings.
With this app, you will have a great chance to leave your old life in the past. Keep a countdown of the days you've spent sober. Celebrate small anniversaries to build on the success you've had. Work on your willpower by finding new reasons to move forward each day.
Become familiar with information regarding your health status. Learn about the detrimental effects of bad habits on your body. Calculate how long it will take you to recover.
There is no cost to use the app. It is available to everyone and has no ads. No personal information or complicated registrations. DWA is designed to make your daily battle against the invisible enemy easier.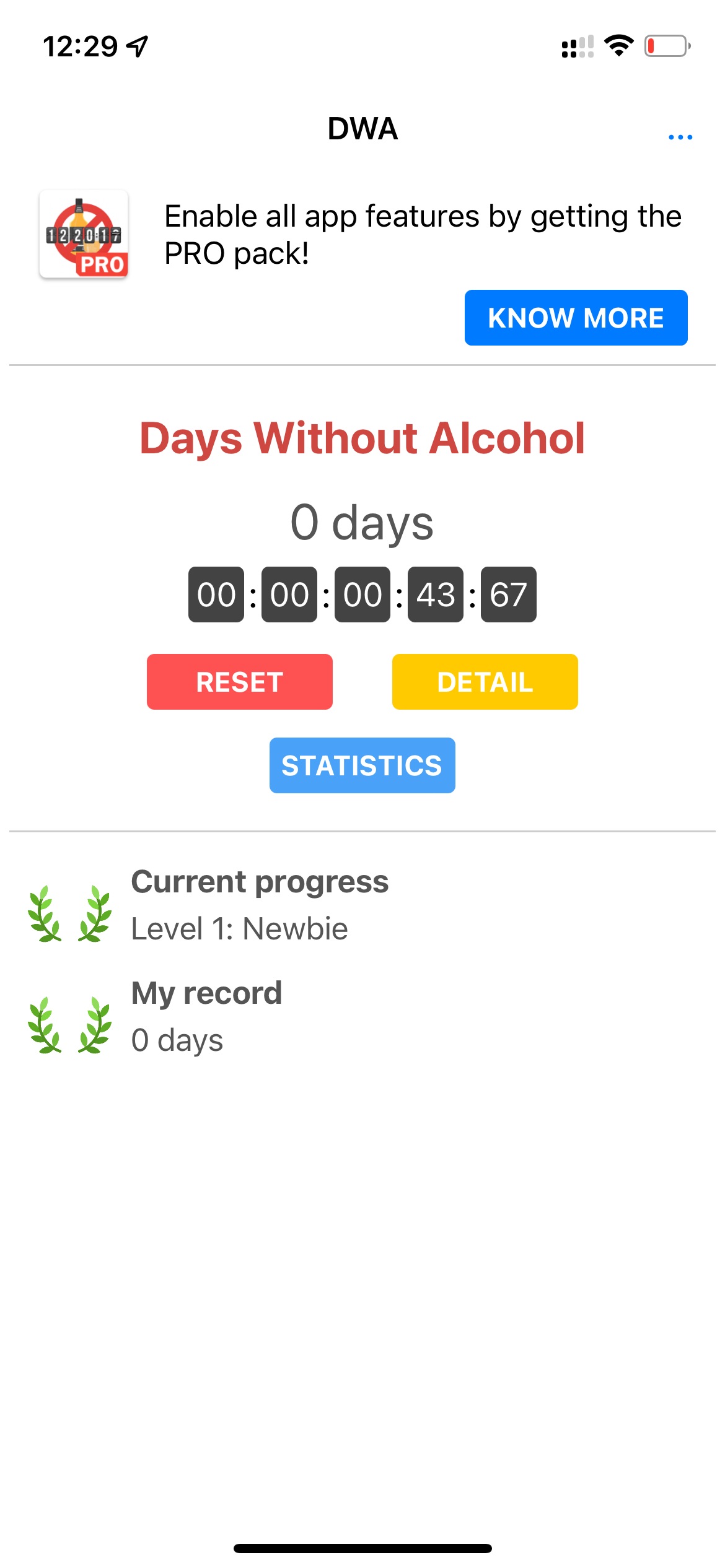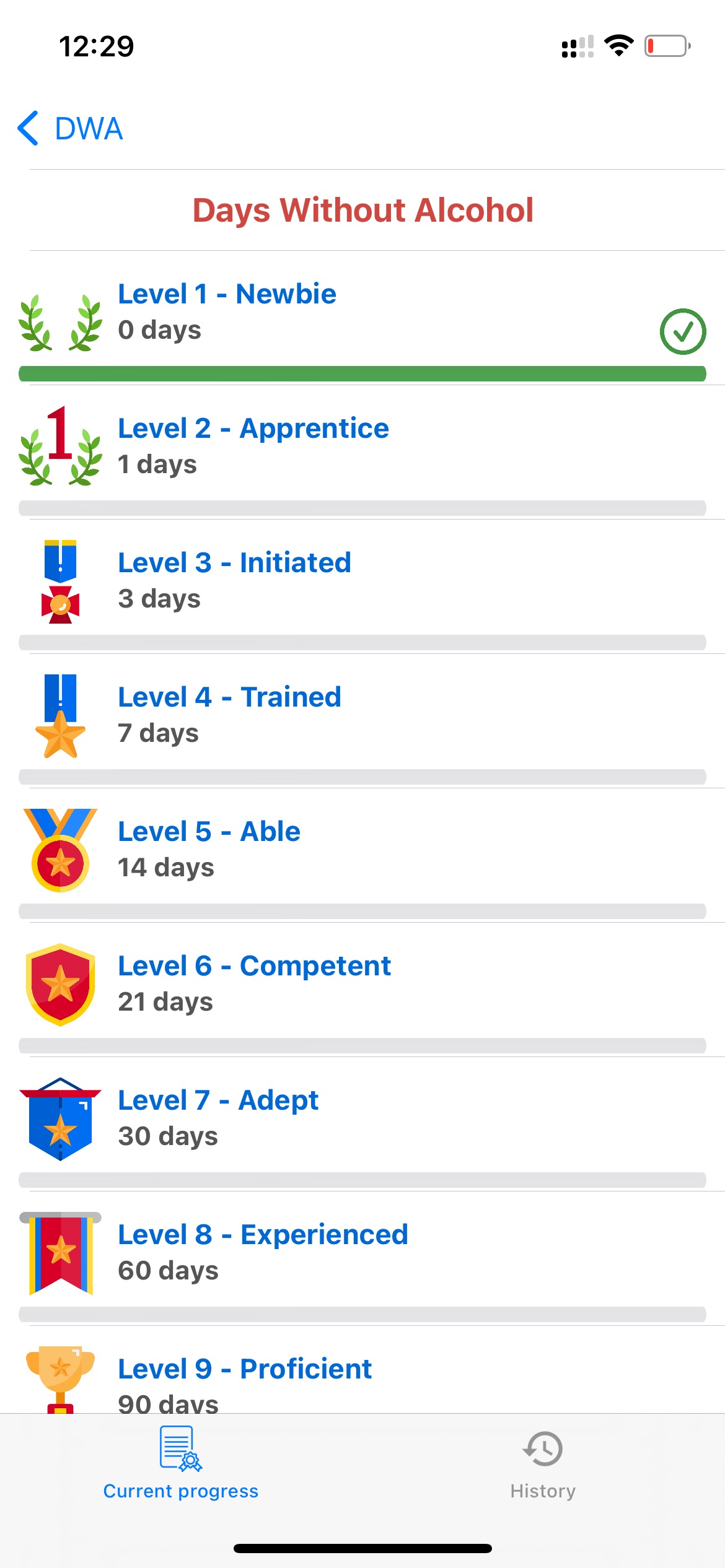 Keep track of your duration of sobriety. How many days were you able to stay sober last time? Is there a positive trend? Receive nice bonuses for reaching your best scores.


SoberBuddy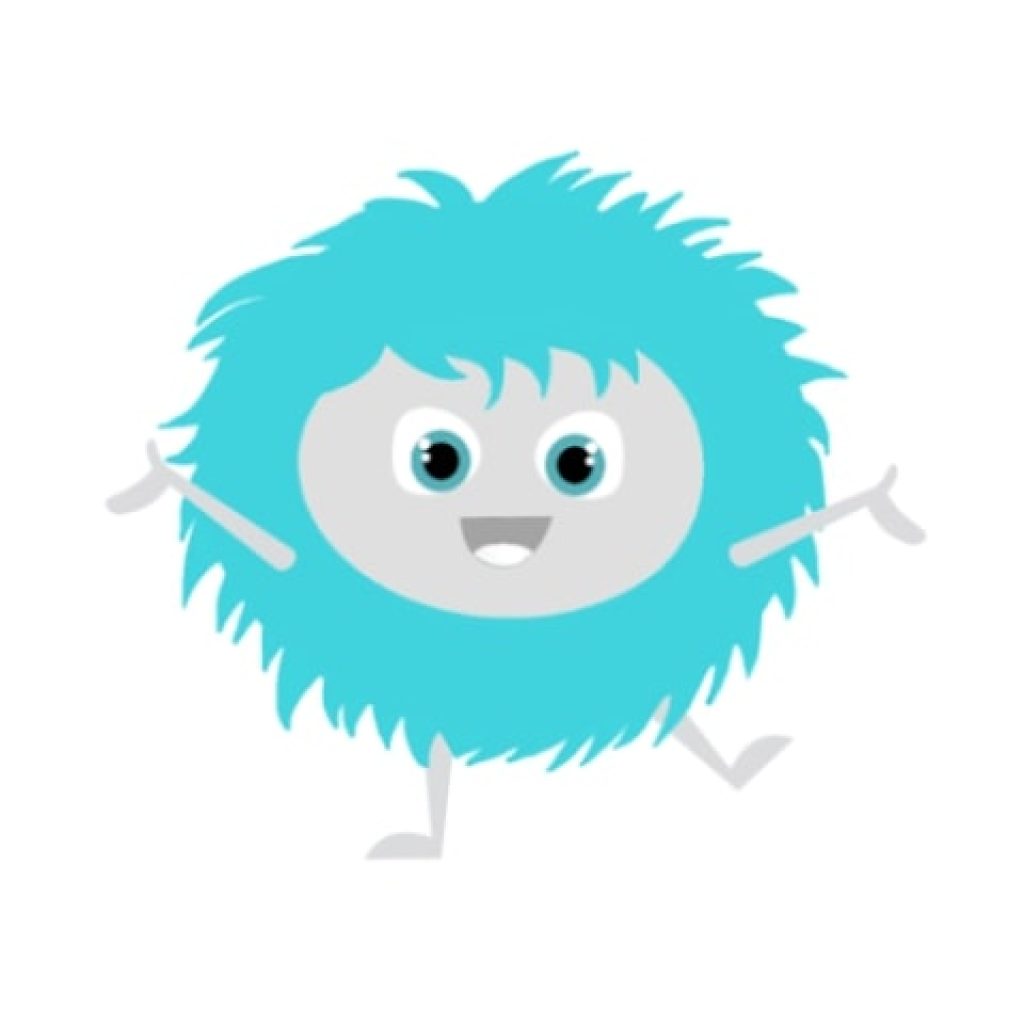 Have you ever attended an AA meeting? Such events are held to make it easier to give up your addiction and to give the person a feeling of support.
The SoberBuddy app works on a similar principle. The whole process takes place online, which does not need personal contact from the participants.
An open chat room where thousands of people with alcohol addiction find support and attention. You can listen to the stories of other participants and tell your own.
Meetings are held every day to reduce the risk of relapse. At these meetings, you will receive assignments to help you reach your desired goal.
The methodology used in the app is effective and reliable. The developers of SoberBuddy have worked hard to create a universal sobriety program that works for anyone. It's never too late to get a fresh start. Work on yourself, even if the last time was unsuccessful.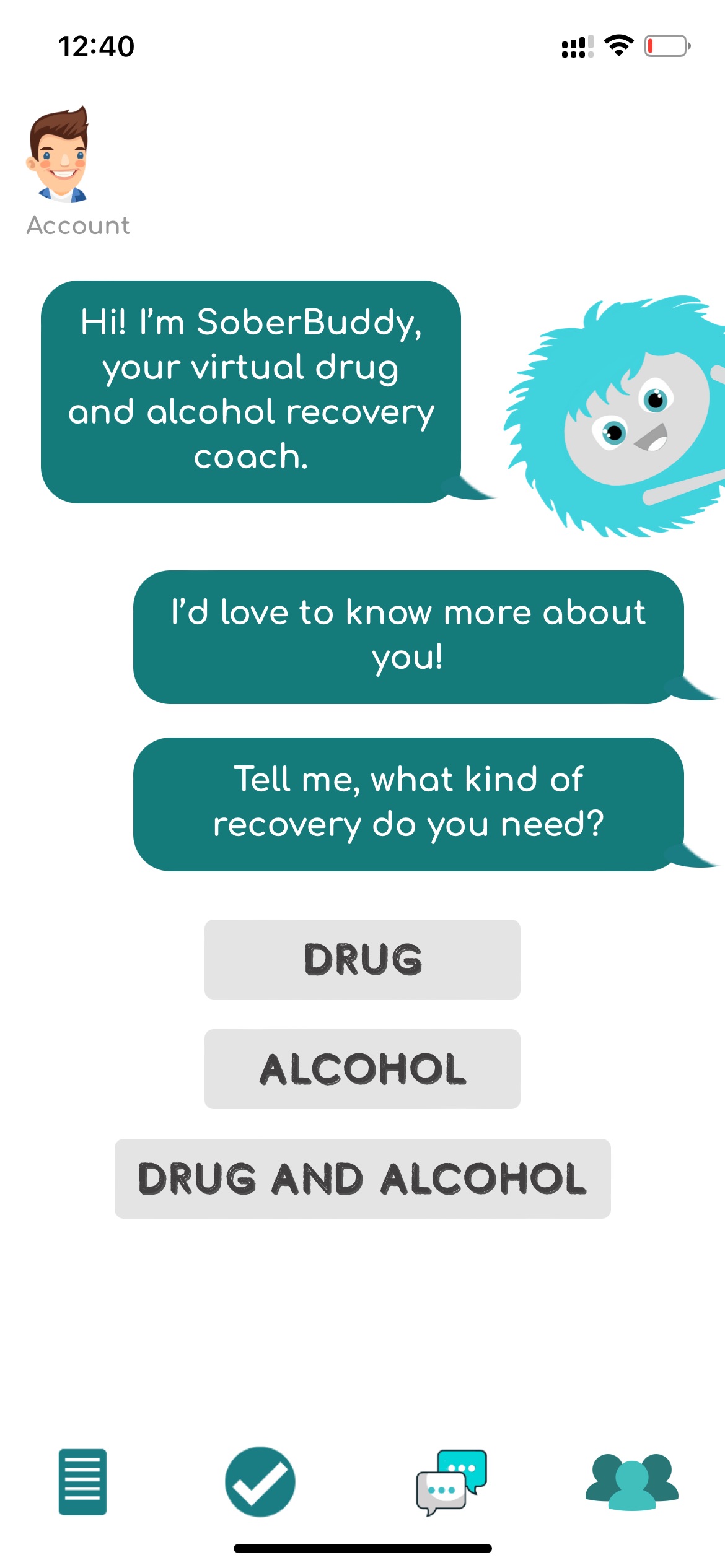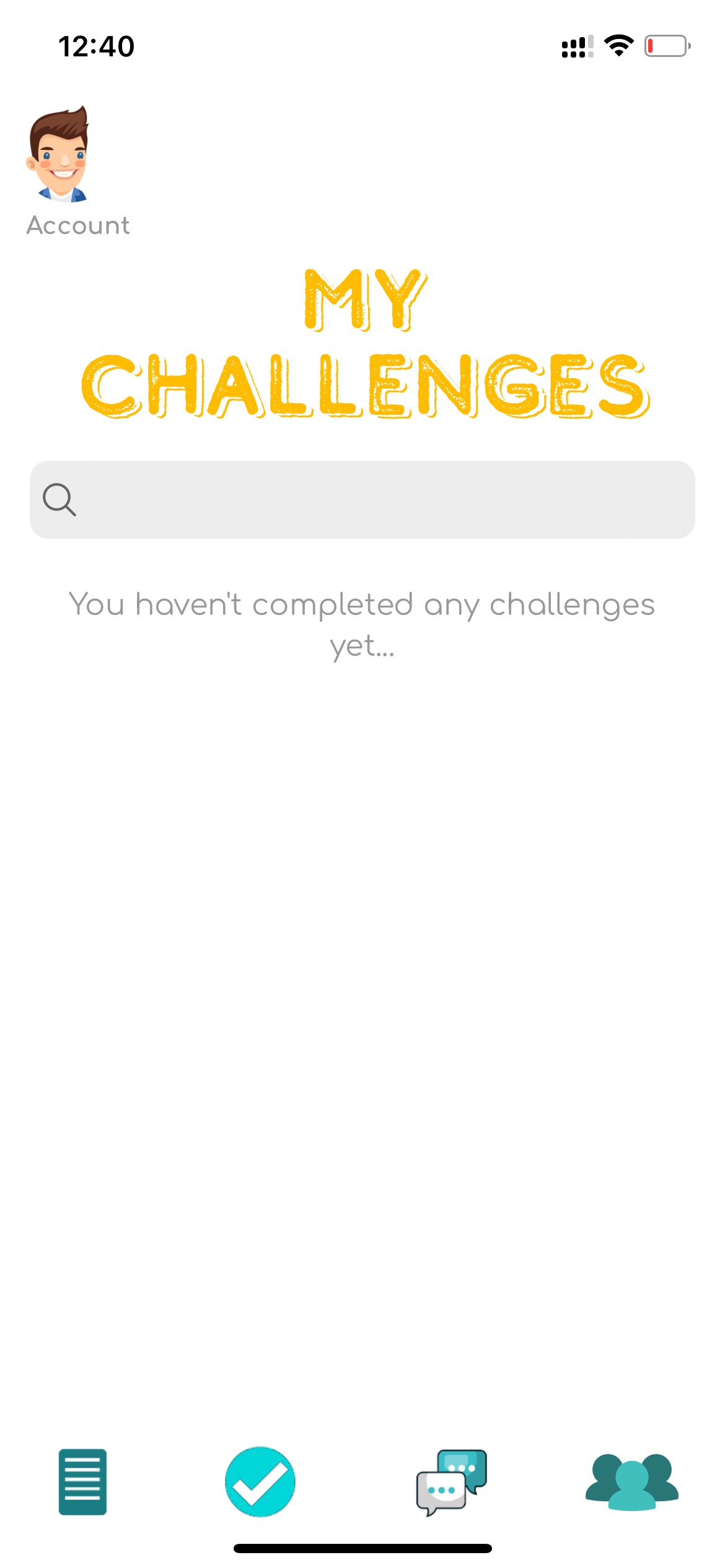 Don't forget the important reasons that became the motivation for you in particular. Get fun reminders and motivational statements. You can end your participation in the program at any time without any consequences. Allow SoberBuddy participants to share their experiences with you.


Sober Time: Sobriety Counter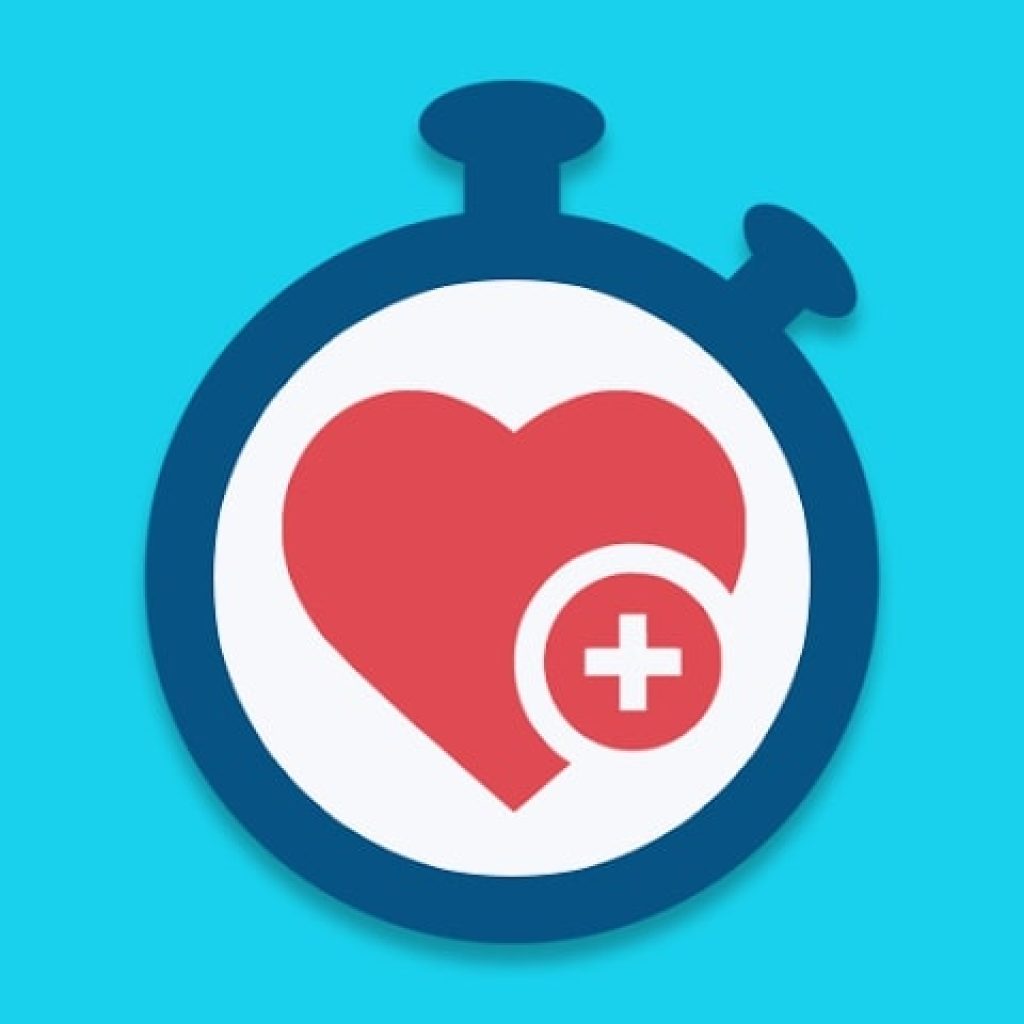 The developers of the Sober Time: Sobriety Counter app know you can do more. It takes willpower, this app and a little time to say goodbye to a bad habit for good.
This rule applies not only to alcohol abuse: smoking, drugs and unhealthy food spoil you and your family members' lives. A handy and simple counter of the days when you were able to give up alcohol. Use it to visualize your own progress.
To start your rehab program, fill out a short survey. This data is needed to build your personal sobriety schedule. You can always start over, change or delete your profile.
Statistics such as length of abstinence, cost of alcohol, and your savings are available to you. Focus on the important things, then it will be easier for you to motivate yourself to remain abstinent.
When you reach a certain goal, you will own a valuable trophy that will remind you of your willpower. After just a few days of giving up your bad habits, you will notice positive changes in your physical condition. After a while, you'll be proud of yourself.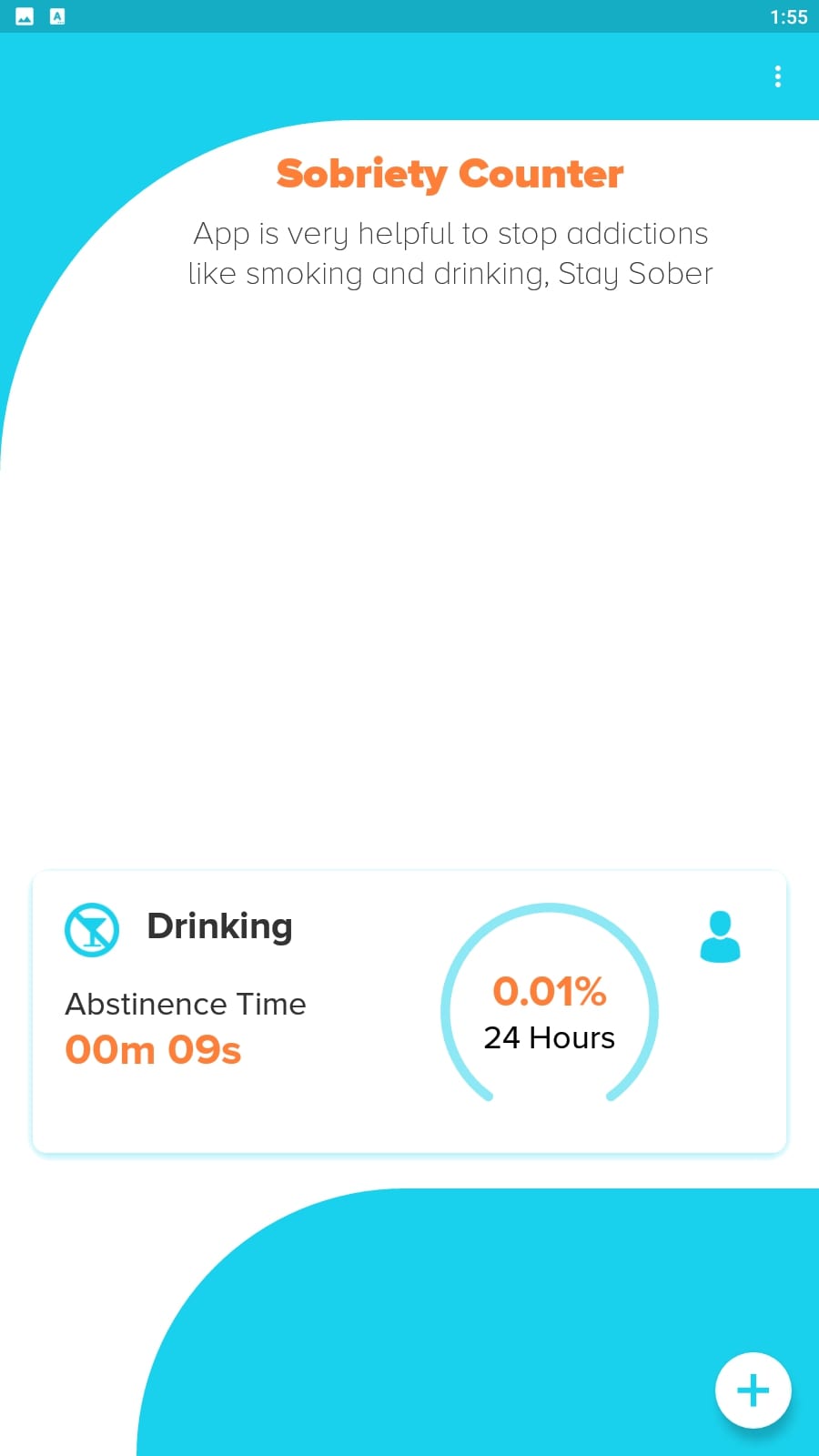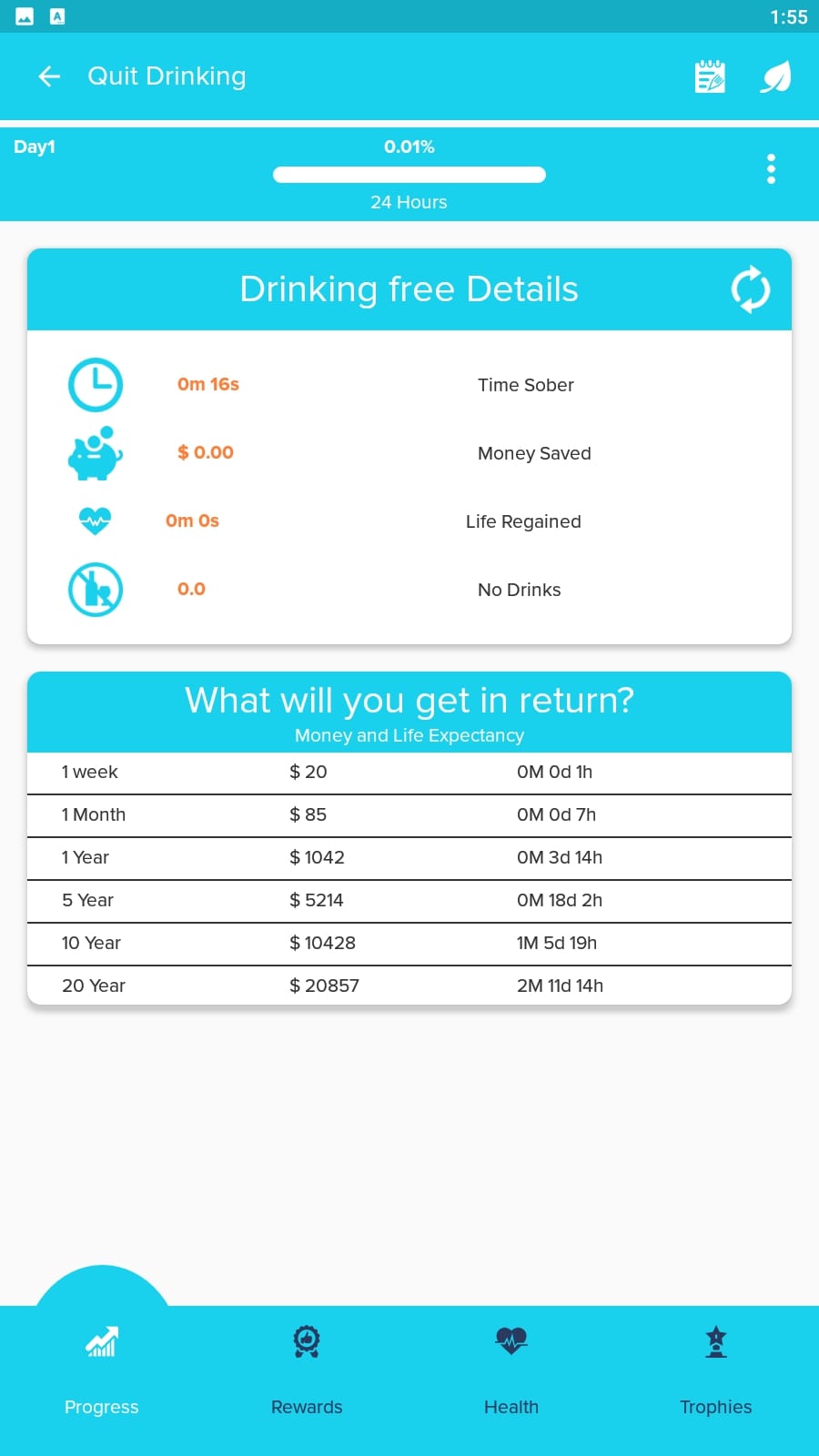 Sober Time: Sobriety Counter will quickly become your loyal companion.

You may also like: 11 Free Habit Tracker Apps (Android & iOS)
Days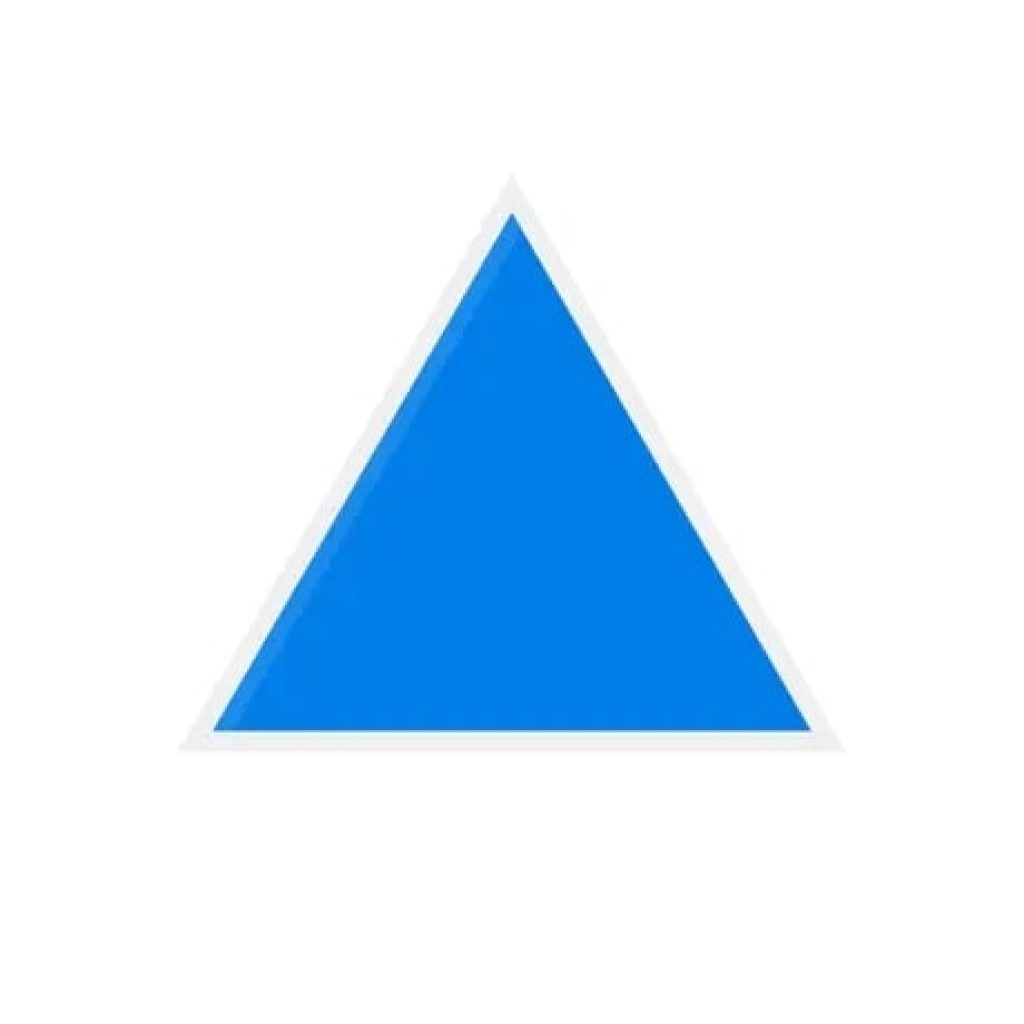 If you need help with your alcohol addiction, you're on the right track. Days – Sobriety Counter is a state-of-the-art iPhone app. It will make the fight for a long and healthy life much easier.
Do you want to know how many days you could go without drinking? Then this app is great for that purpose.
Get your stats in days and months. Recall how long the last one was. Zero the meter if you didn't manage to get past the booze today. Be honest with yourself: enter the correct data so you don't mislead yourself.
This is a simple and straightforward app that contains no complicated options or lengthy instructions. Keep a sobriety countdown starting today. Compare your result with past experiences, find motivation and important reasons for longer abstinence.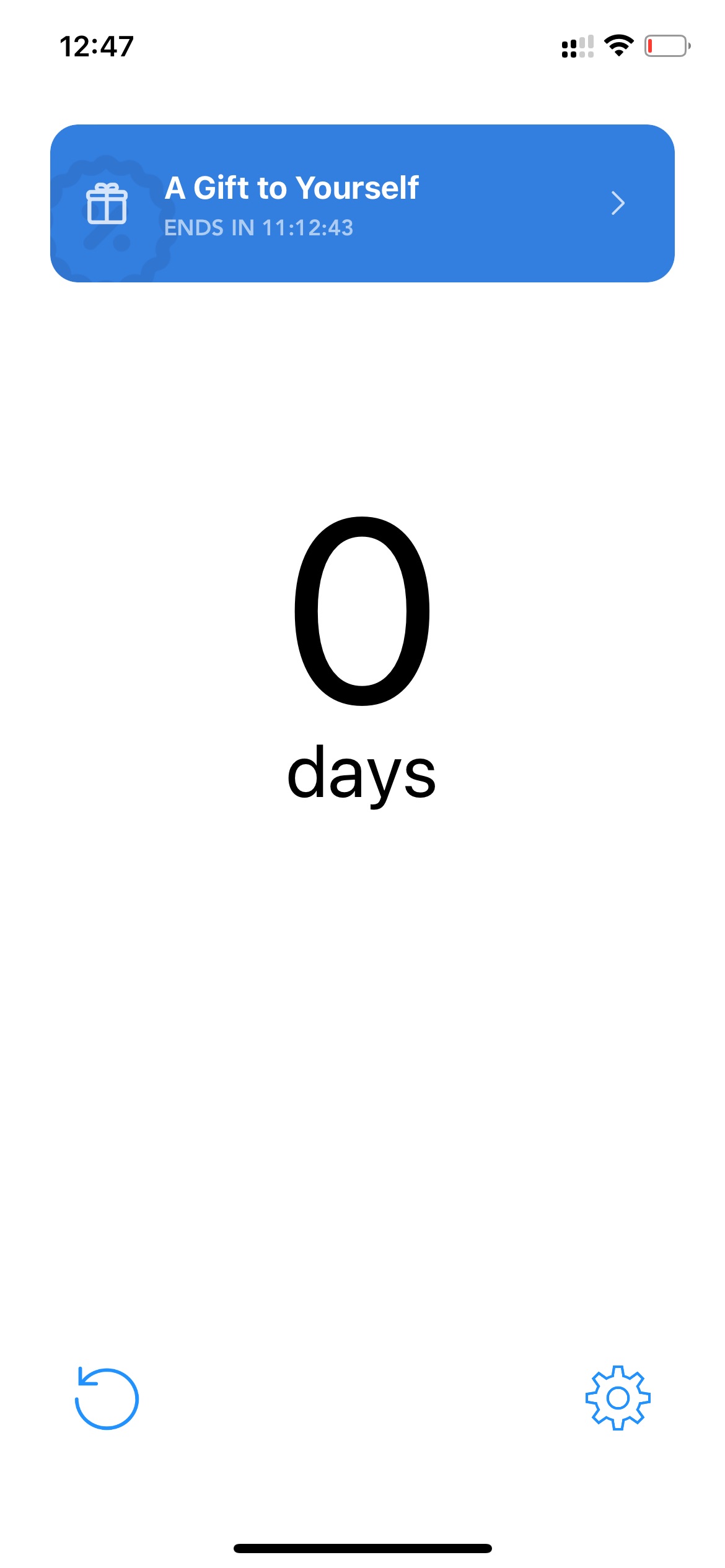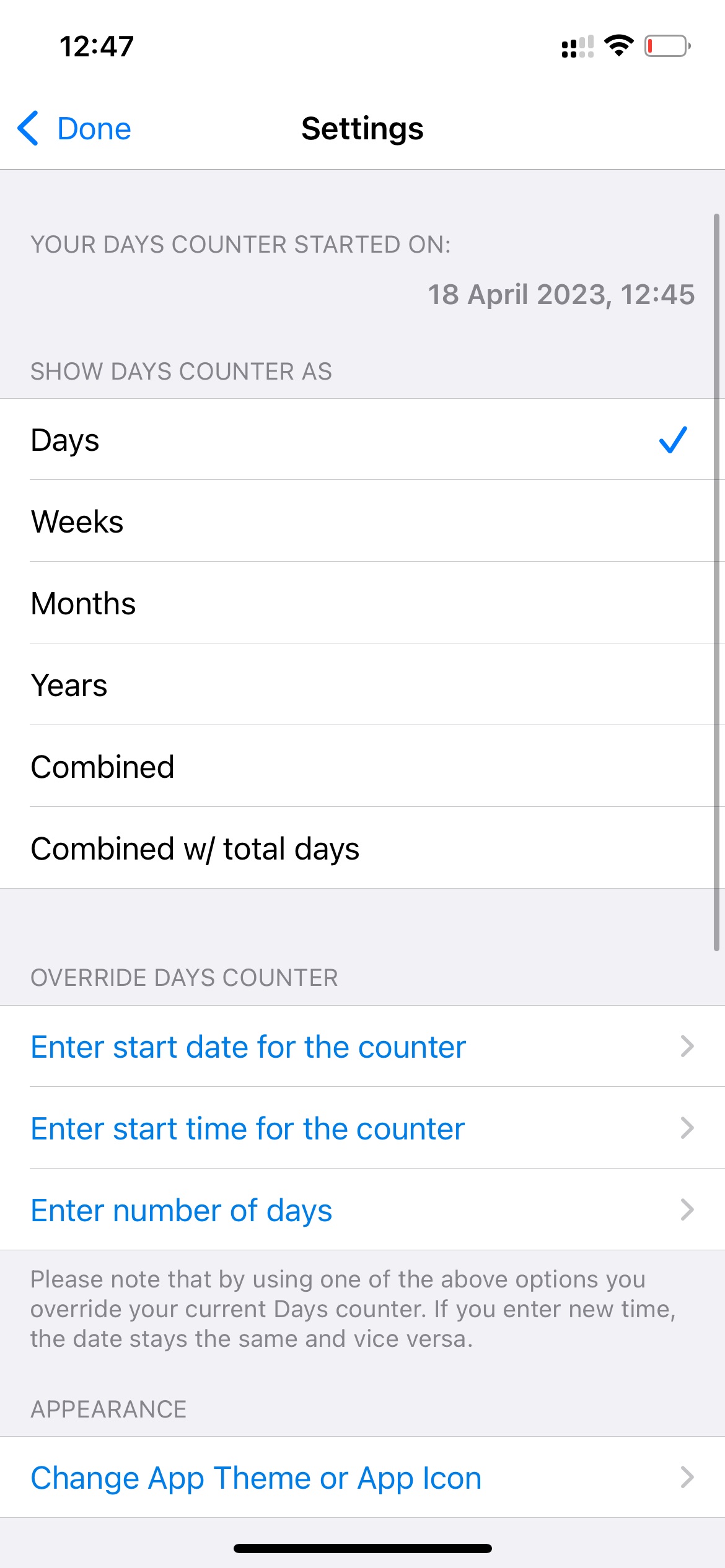 If you wish, you can take out a paid annual subscription to have access to premium features. The Days app is easy and convenient to use. You can compare your results at any time. Take an effective step towards an addiction-free life with Days – Sobriety Counter.