Controller supports makes the gaming experience much better, isn't it? However, not all mobile games cover controller support. In fact, the majority of them don't.
Luckily for you, we've selected all the cool Android games with controller support for you. These games come in different genres — from shooters to racing sims., so there's something for everyone. But there's one thing all these games have in common — they are all great to have fun with.
Here's the list of the best games in that category you should try. Take a look!
Call of Duty Mobile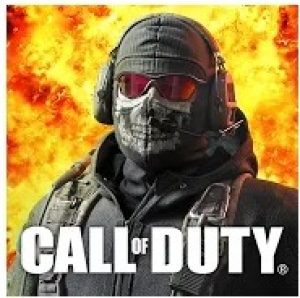 Let's start with the one and only — Call of Duty game. This is a time-proven shooter that gives you the best mobile experience of this kind.
The interface of this game is quite similar to its PC version so if you've ever played it you'll catch a nostalgic feeling. The graphic quality is on the high levels as well. You can easily sync the game with any of your gamepads via Bluetooth.
Plus, the game covers all the deathmatch modes as the original — from Battle Royal with up to 100 players to the zombie mode. The same goes for the maps and the weapon variety — there are plenty of options to choose from, and they match with the PC version ones.
Once you'll move through the game and develop your hero, you'll unlock more characters and equipment. And as this is an MP game, you get to fight against actual people and team up with your mates if needed.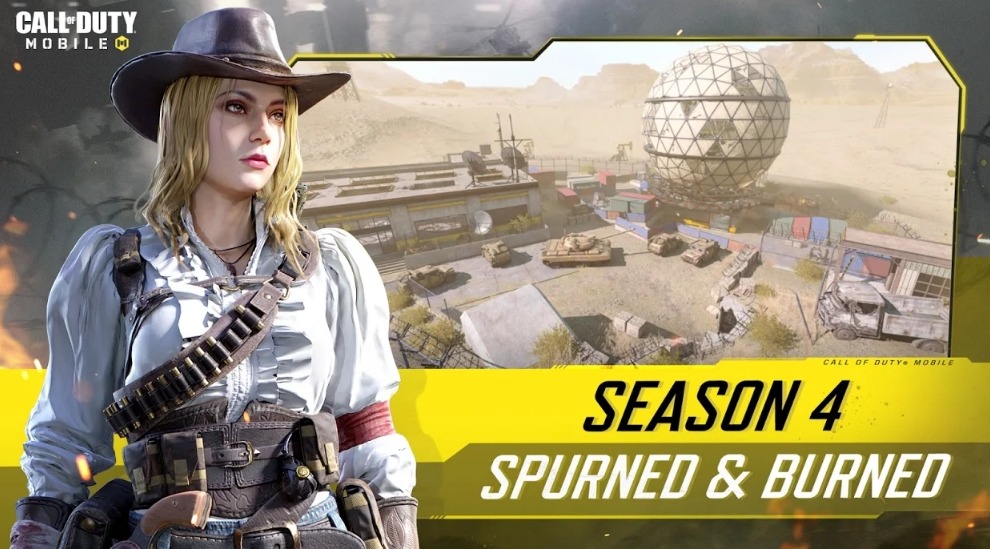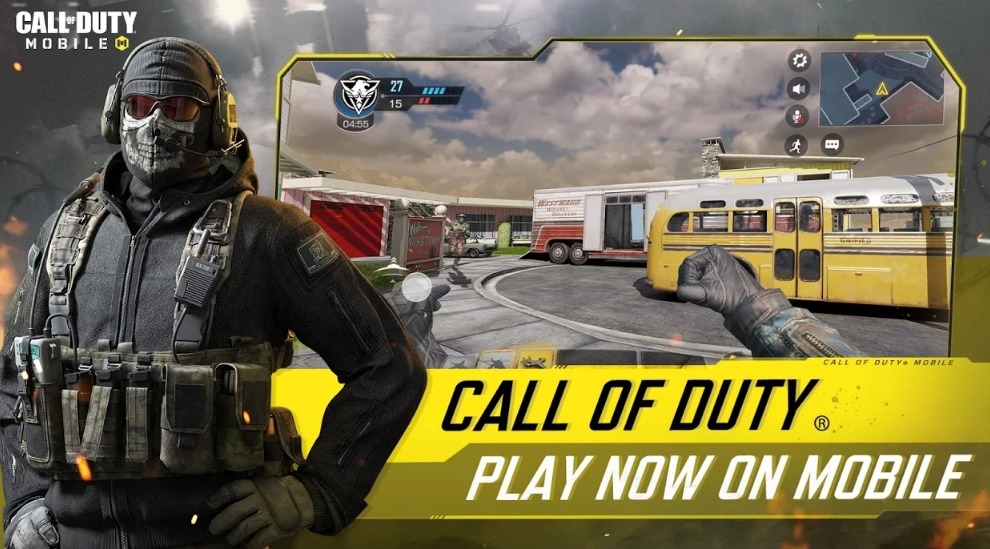 You may also like: 7 Free N64 Emulators for Android
Modern Combat 5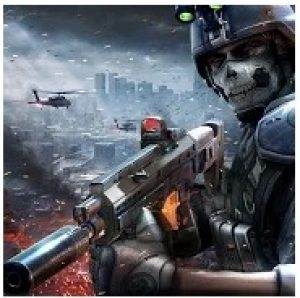 Next, we have a first-person mobile shooter that tries its best to match the best represents of the genre.
It needs to be said, the developers have done a great job with graphics and the atmosphere in this game — everything looks legit and authentic. However, you may catch some Call of duty vibes with this game.
The game supports various HID gamepads so you can level up your playstyle been more. As for the concept, it's a classic multiplayer that lets you team up with mates to crash all the rivals. You get to choose from 10 classes while creating a character and each class comes with unique abilities.
Therewith, the game covers a wide variety of weapons, vehicles, and other equipment. Of course, you can only unlock the coolest ones after improving your character but it adds up to the fun.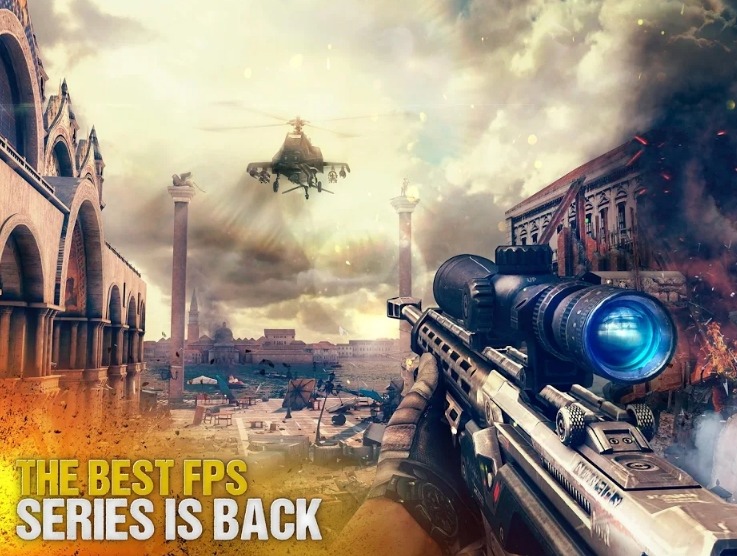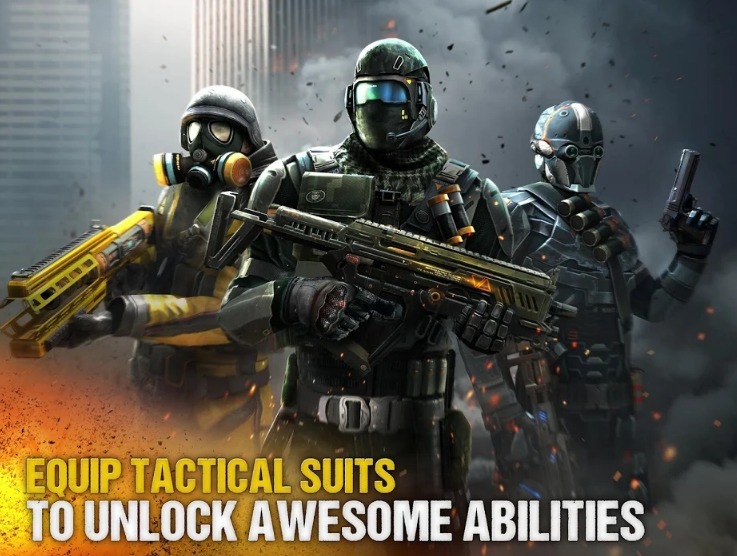 UNKILLED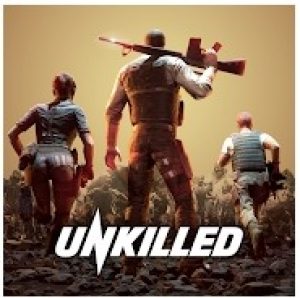 As you may guess by the name, UNKILLED is a game with a post-apocalyptic setting and zombies.
Along with the previous games, this one is a shooter but with a slightly different concept. The game takes place in the middle of a zombie invasion in NY.
Your goal here is to find out what caused the apocalypse while crashing the undead and trying to stay alive. Therewith, You get to pick between 5 character classes and join the wolf squad. The game covers over 150 missions you'll need to pass so it's quite time-consuming.
Plus, it's a multiplayer game so you diversify your experience fighting with other users. As for the gamepads, the game supports a wide variety of those. Syncing the controller to the game is quite easy — just connect it via Bluetooth.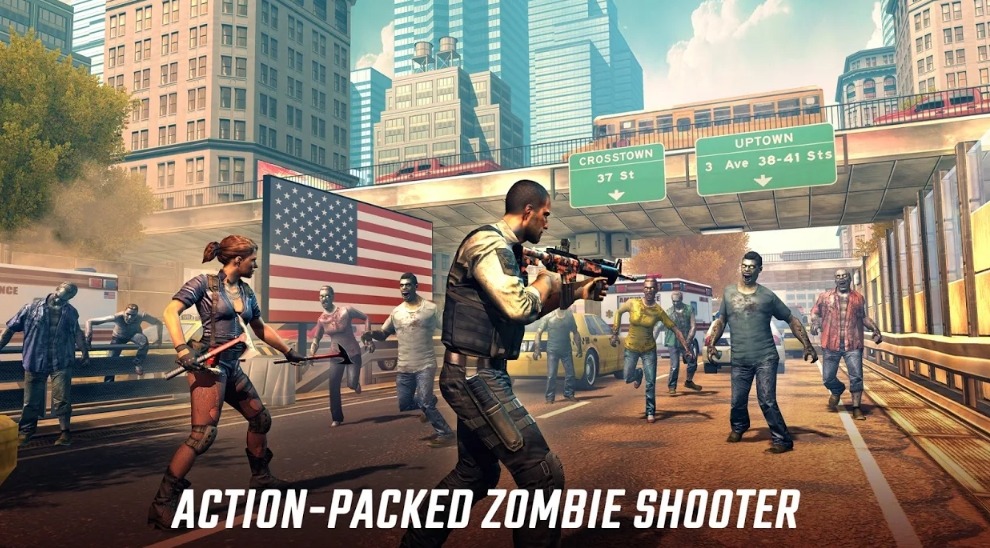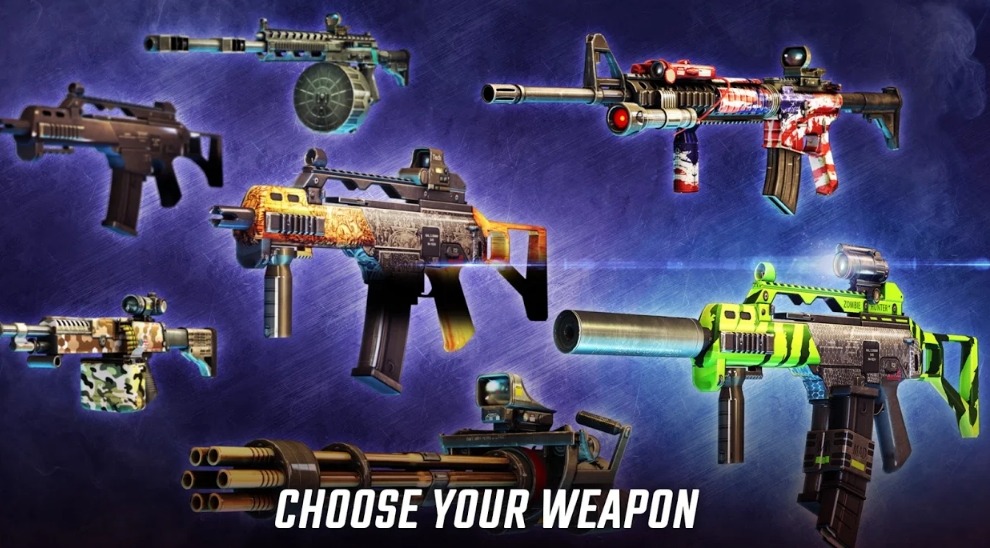 Oddmar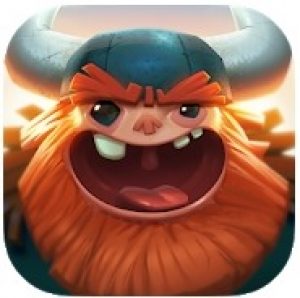 If you're not into the shooter and wanna play something less intense, this game is the one for you.
This is the animated comix game about Vikings filled with multiple puzzle levels and other challenges. According to the plot, your character needs to prove that he's worthy to enter the Vahala.
It needs to be said, this game gives off major How to Train Your Dragon vibes. There's no straight connection to the cartoon series but the graphic style and the look of the main character look quite familiar.
Plus, the game covers multiple levels with different things — from green forests to snowy mountains and more. As you'll move through the game you'll unlock some new costumes and equipment that will help your character to move forward faster. You may also sync the game with your controller to level up the comfort.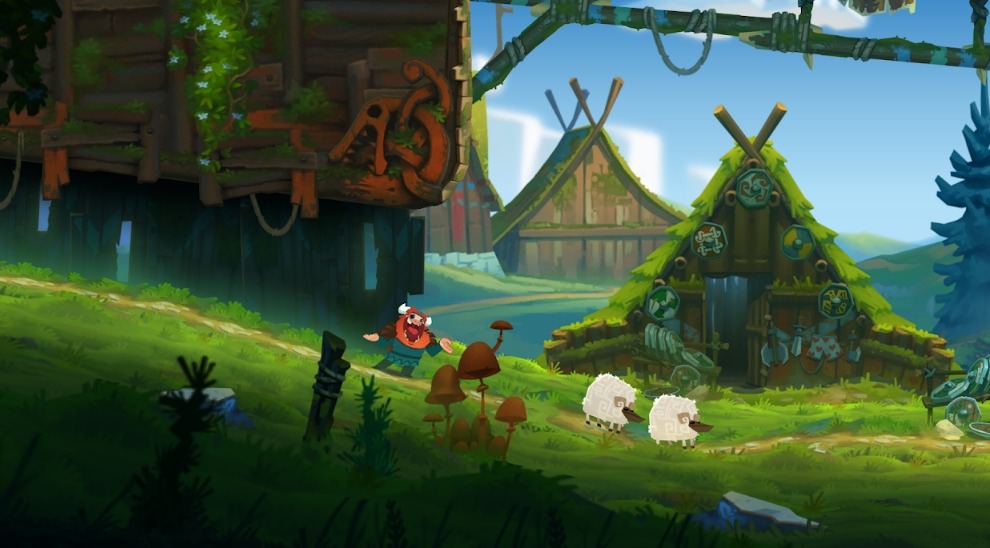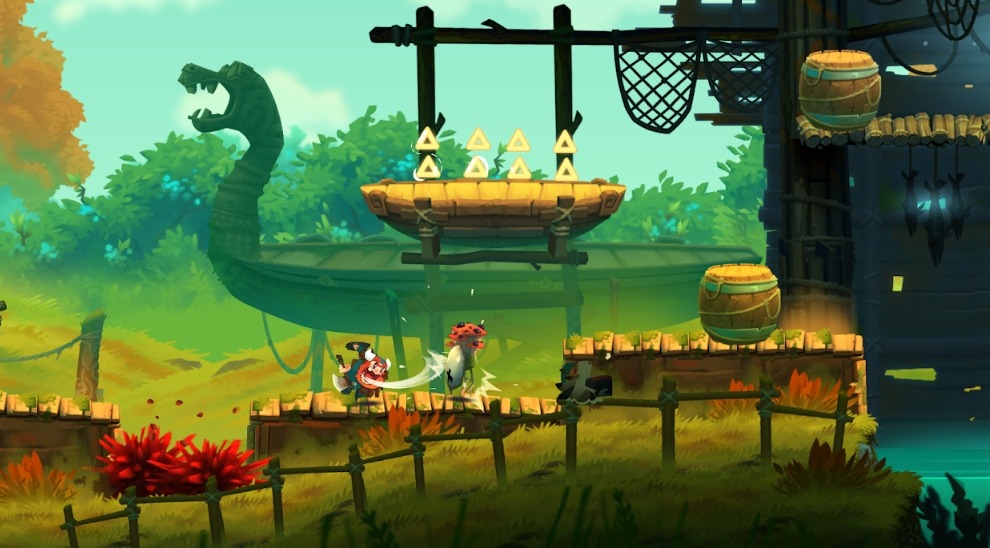 Brawlhalla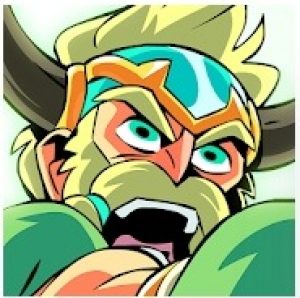 This is an MP fighting game that lets you face up with players from all over Earth.
In the first place, the game performs its best if you'll play with an external controller — it's easier to navigate this way. However, you'll get a decent experience with your mobile-only and you can adjust the navigation controls in the settings by your will.
Along with that, this is a cross-platform game so your can team up with your mates regardless of the device they're playing with. You get to pick one of 50 character classes with unique abilities and develop them as you want.
The game covers different types of matches — 1vs.1, 2vs.2, 4vs.4, and more. And if you want to simply strain your skills you can stick to the SP mode and go through a couple of tournaments.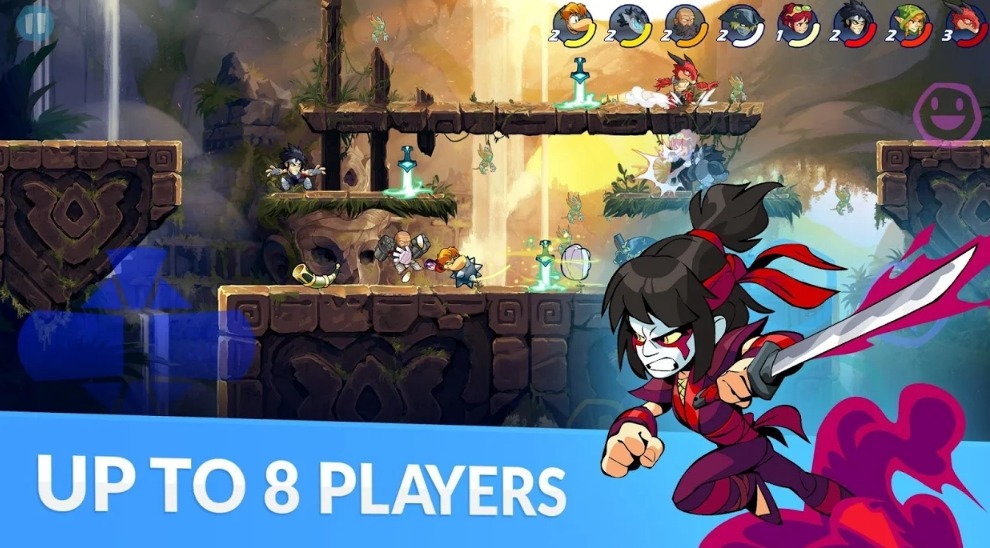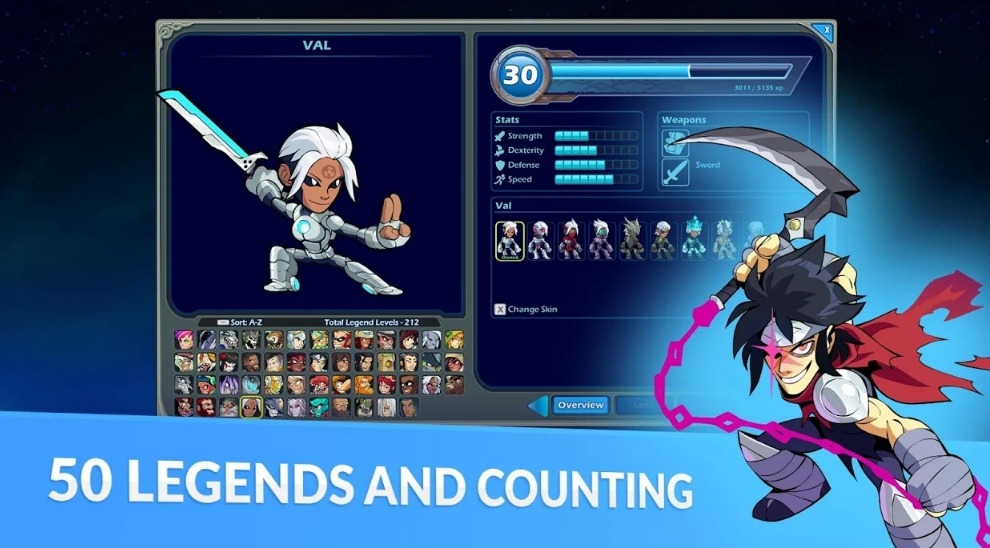 Riptide GP: Renegade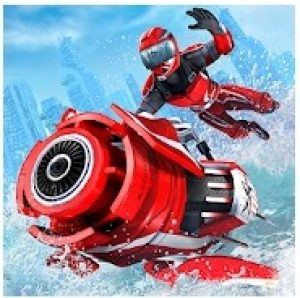 Riptide GP is a cool racing game that will take you to the future.
The game immerses you right in the heart of illegal hydro-jet racing filled with deadly stuns and risky locations. You'll get to race under breathtaking waterfalls, in public waters and, of course, you'll need to get rid of the cop's chase.
Herewith, the graphics in this game is truly amazing — it looks like you're playing a legit PC game. Plus, you get to make alliances with your mates in a multiplayer me and compete with other squads from over the globe.
The game covers a massive amount of hydro-jets that you can develop and boost by your will. There's also a career mode that will lead you through various missions to racing greatness. The game also has simple controls but's more efficient to play with a gamepad.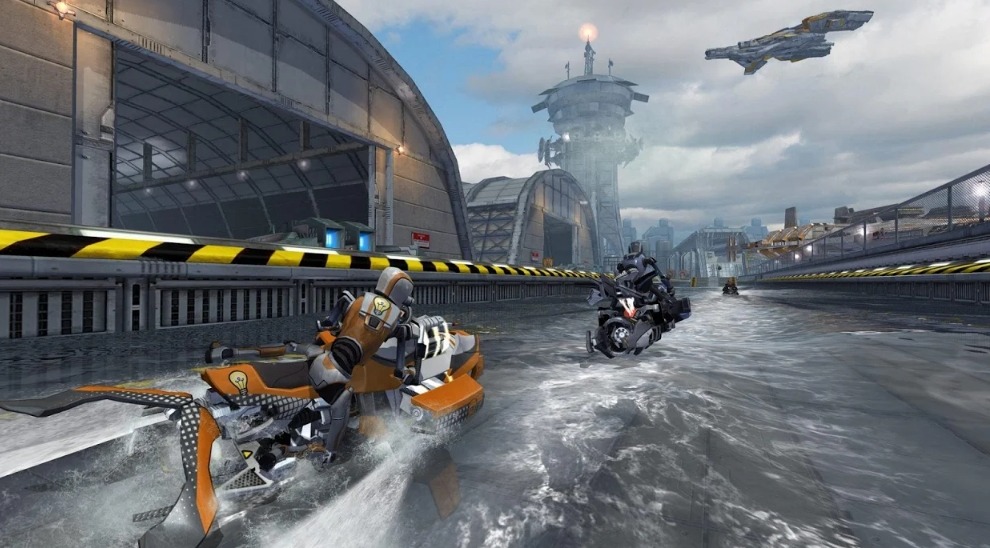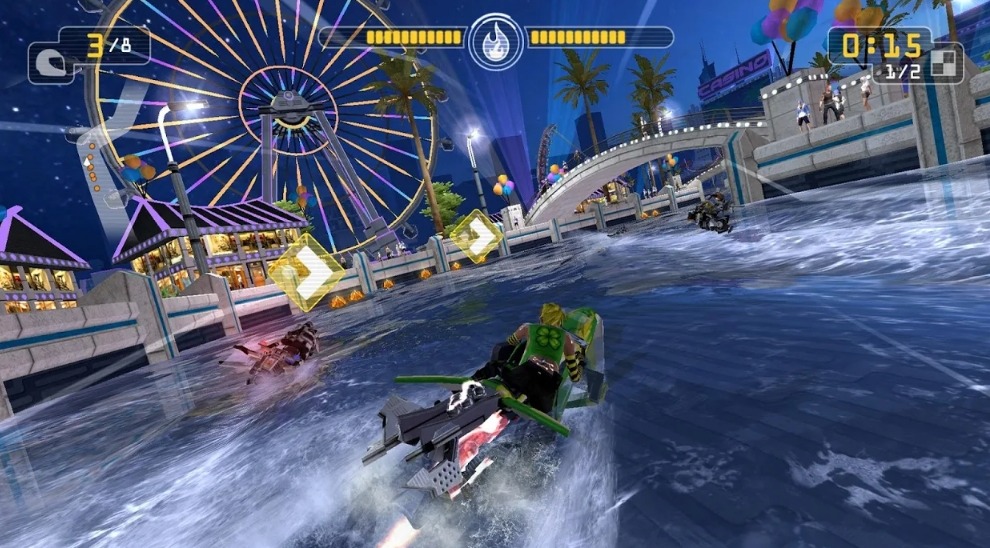 Thimbleweed Park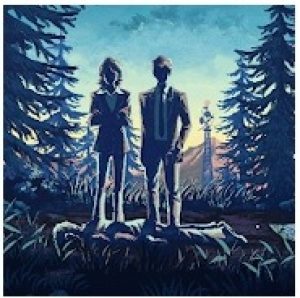 Thimbleweed Park is a mystical adventure game made in authentic neo-noir style.
Shortly speaking, this is a point and click the type of game that aims you to solve the various mystery. According to the plot, a group of 5 people comes in a Thimbleweed Park — a town populated with 80 psychos. The funniest thing is — the murder mystery is your least problem here.
As it was mentioned, 5 characters may work together to find out what has brought them here or just play on each other's nerves. The game runs on the open-world concept so you can explore the map at your own pace if needed.
Along with that, there are lots of puzzles and unexpected story twists that will make you question everything that happens in the game. Plus the game supports external controllers for easier navigation.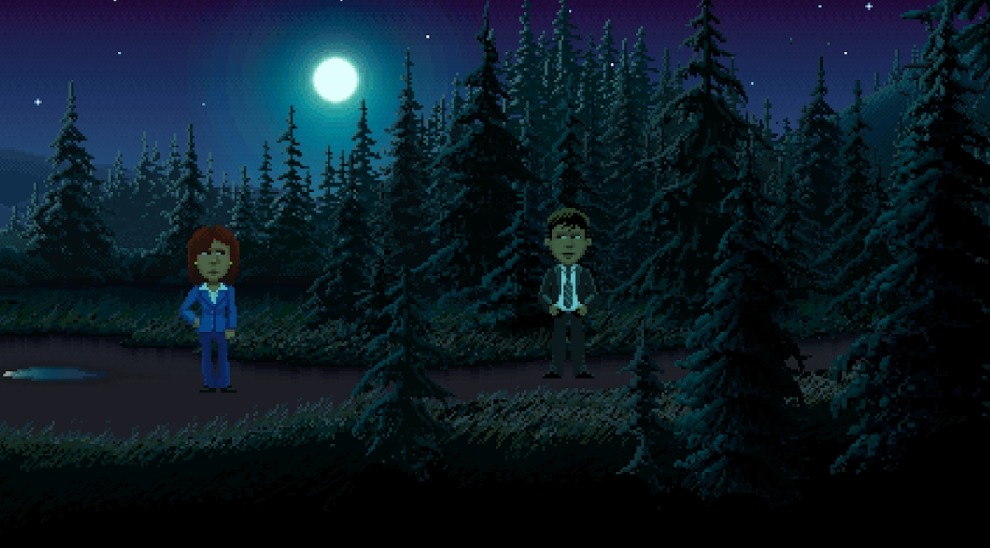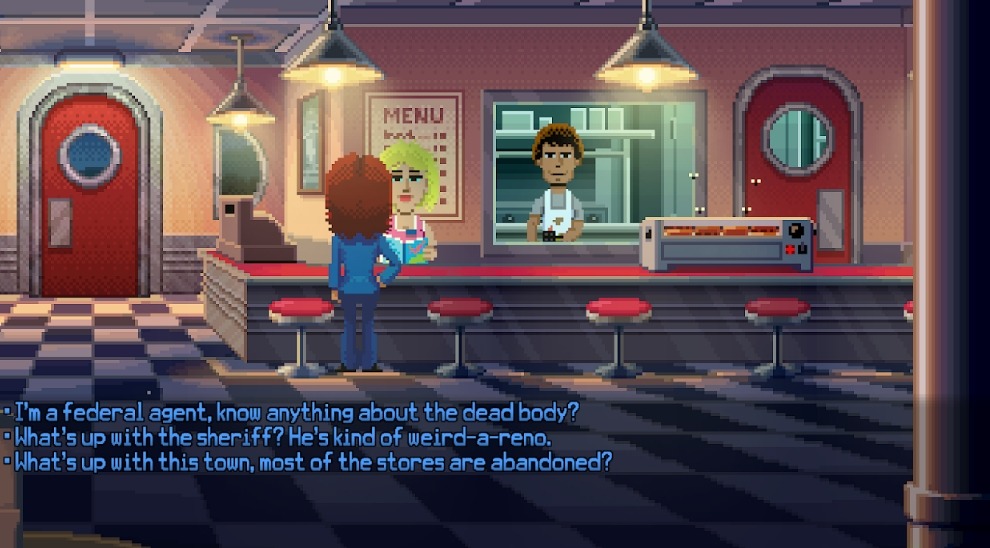 Castlevania: Symphony of the Night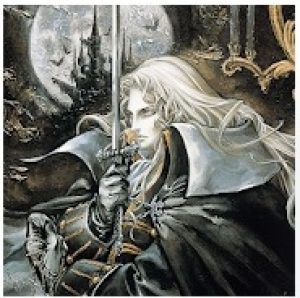 This is a classic RPG game that aims to move through a mysterious castle.
To be more precise, the game takes place in Dracula's castle filled with night creatures and other obstacles that will prevent you from passing the levels. The design of the game sticks to the classic canons of the genre so get ready to catch up nostalgic feelings.
However, the graphics still look quite nice compared to its sister games. As for the navigation, you may rather use touchscreen controls or attach an external one.
The game runs on an achievement system that challenges you to move through the levels ad develop your character. Plus, you'll get to unlock some new achievements and fighting techniques to crush your opponents. The game is available in 6 languages and more are yet to come.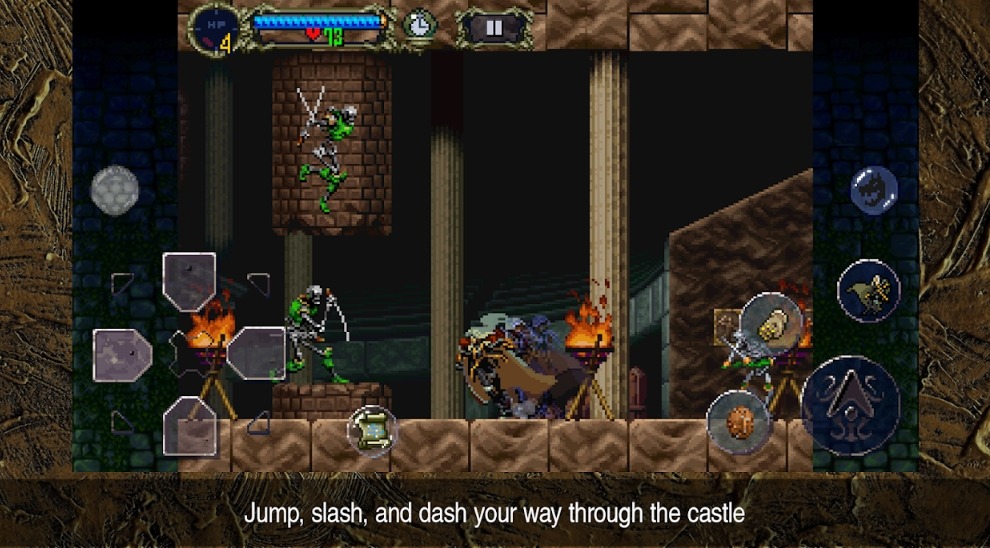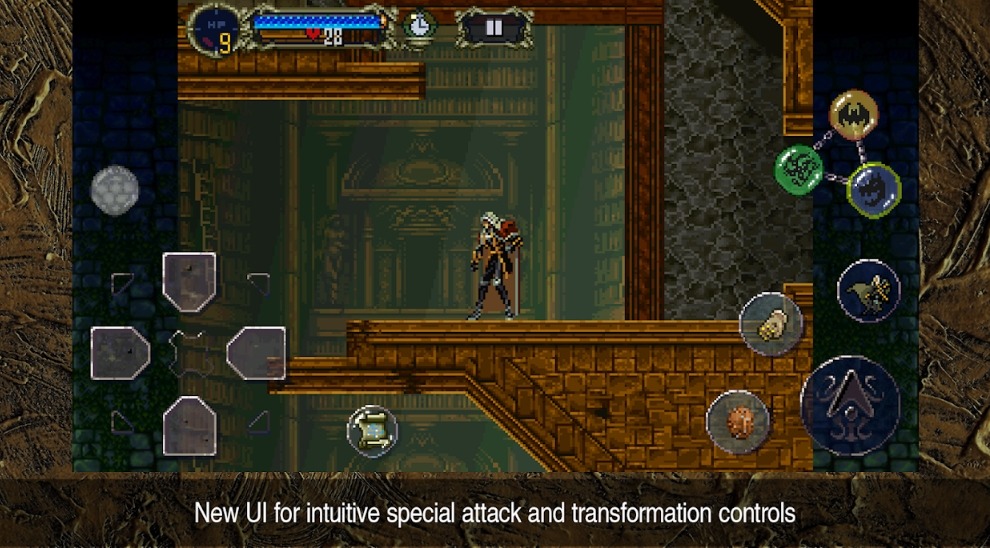 Sky: Children of the Light
The next game is built on the exploring concept.
Your goal in this app is to explore the levels looking for clues and potentially useful objects. According to the plot, you aim to help the Sky kingdom to return all the fallen stars.
This is an MP game so you can enjoy it along with your mates. You get to adjust your character by your will and improve his appearance later on. Plus, you'll meet various characters with unique stories that will share their experience and help you return the stars.
As for the controls, you may rather use classic sensors or sync the game with an external controller. The main outstanding thing about this game is its design — it's all dreamy and magical. It's drawn in the developer's unique style and you can literally spend a couple of hours appreciating how stunning it is.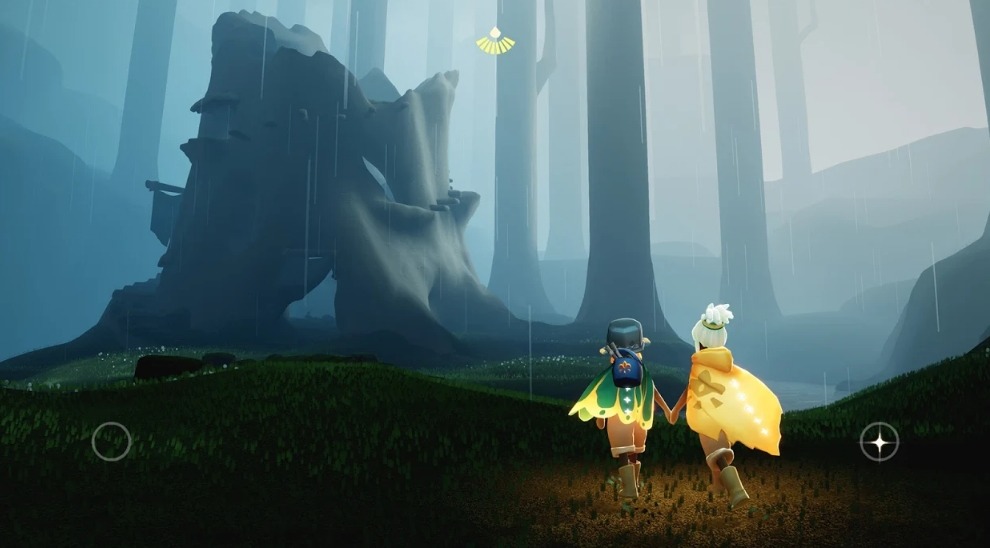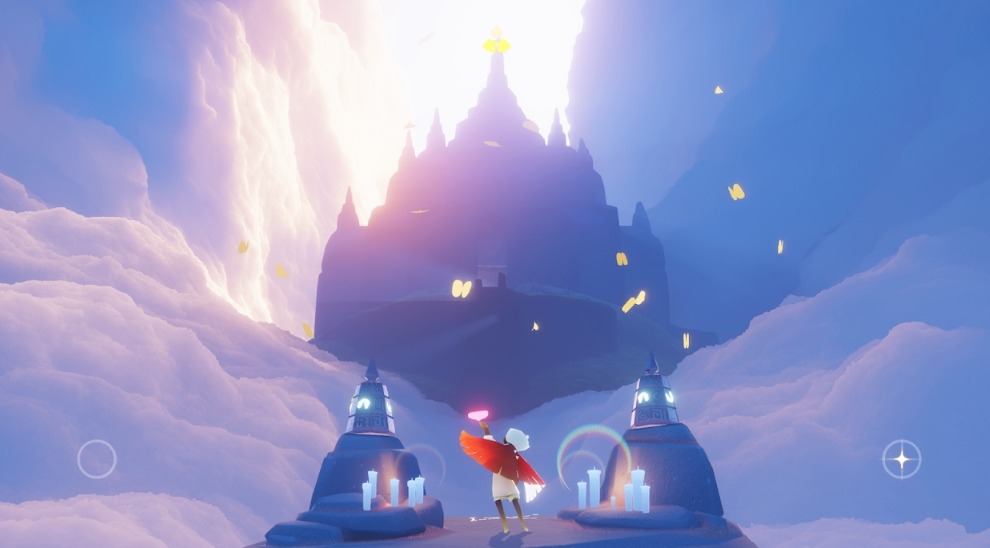 Tesla vs Lovecraft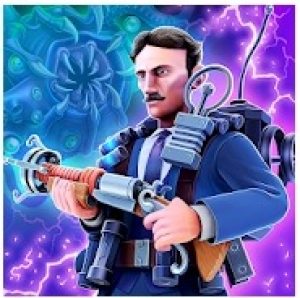 Tesla vs Lovecraft is an action game that lets you participate in the epic battle against Lovecraft monsters.
This is a shooter game that performs well on your phone but is much better with the controller. So if you want to boost your playstyle make sure to sync the app to your external joystick. According to the plot, you play for Nikolai Tesla who stands against Lovecraft and his order of monsters.
Thus, you'll need to use all your firepower and armor to crush the rivals once and for all. The game covers a huge arsenal of gunshots and futuristic weapons so you can have fun trying different ones. Plus, you have Tesla's mechanic costume that is a powerful weapon in itself.
Each level happens in different locations where the monsters randomly appear around you. Your goal is to kill them all with the least losses for your side. Plus, the game runs on the boss scenario so you'll meet some extremely dangerous creatures from time to time.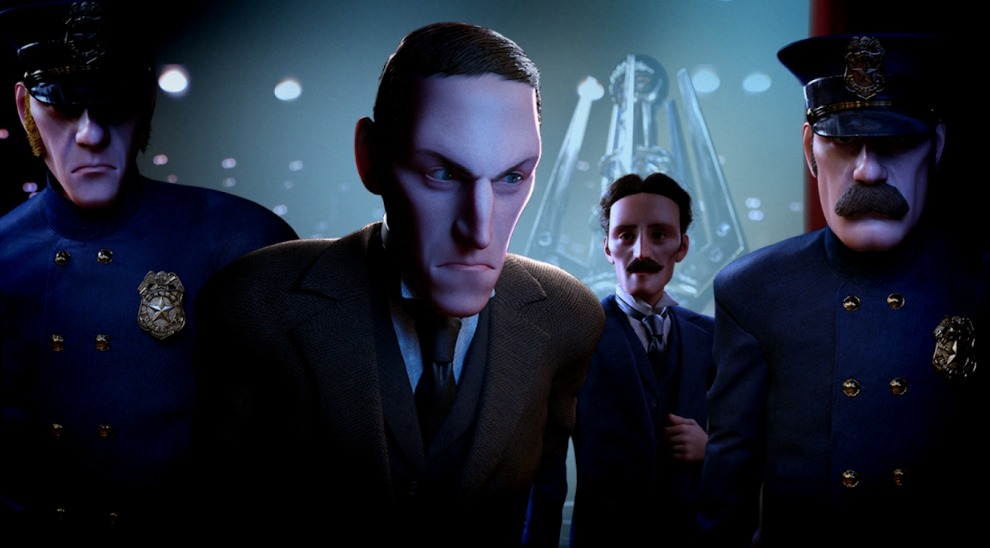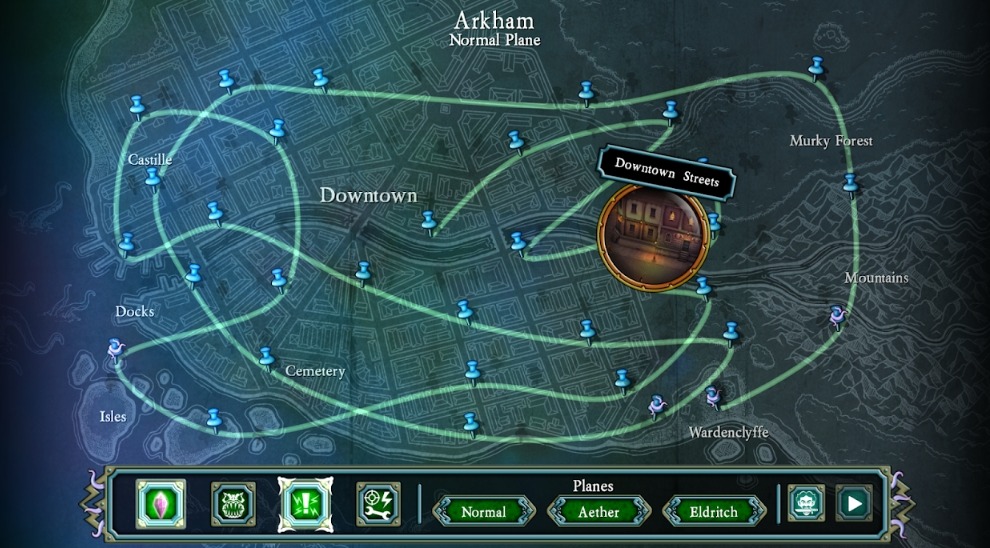 Oceanhorn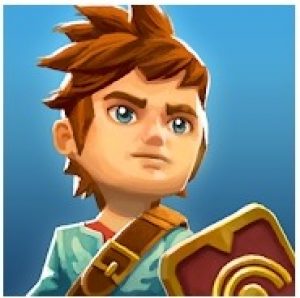 This game hits you in the guts right away.
As the game starts, you wake up to find out your father is mysteriously disappeared and the only clue you have is the note he left for you. You have no idea what has happened but you know for sure you need to find him.
To cope with that, you'll need to explore the islands filled with various dangers and mysteries You'll get to fight monsters and seek the hidden treasures that may help in your research. The game aims to use all the logic skills you have and always keep an eye on what's happening.
Plus, the game covers over 10 hours of gameplay so it will take a while o to solve all its mysteries. The app comes with stunning 3D graphs and simple controls. But if you want to level up your experience you can always use outer joysticks for better navigation and all that.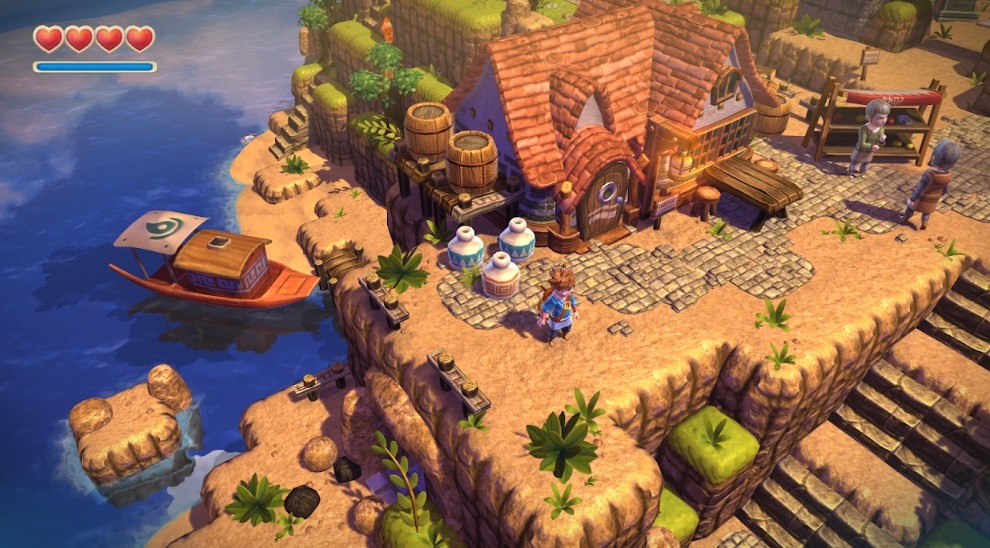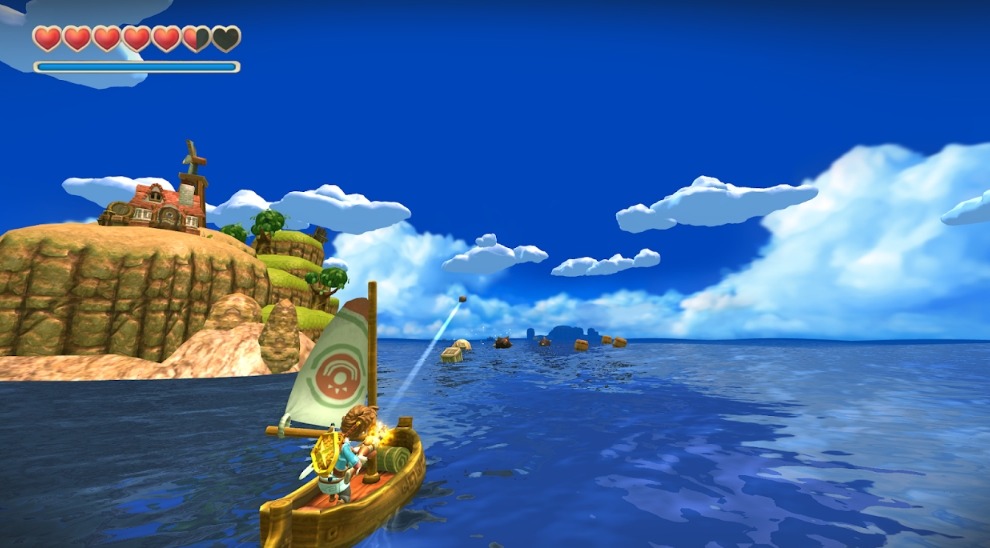 Space Marshals 2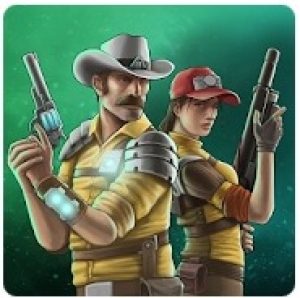 Space Marshals 2 is a sci-fi adventure that will test your tactical thinking.
Frankly speaking, this is another shooter game with a slightly unusual setting and a top-down view. The game takes place in outer space and your goal is to get rid of all your rivals before they get rid of you.
Another thing that makes this game outstanding is it's not only focused on the shooting — your tactical skills and the ability to hide play a big role as well. You'll need to use the surrounding environment to avoid attacks and shot from the safe spaces.
The game has a large compilation of armor and hardware that you can improve with time. For now, there are over 20 mission covers and more are on the way. You can also play against your mates and use external controls.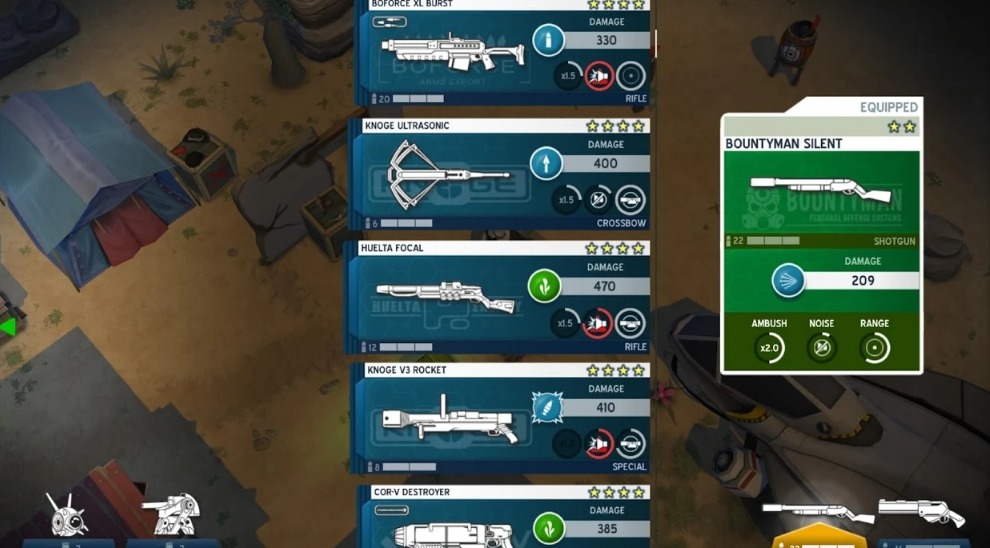 Skateboard Party 3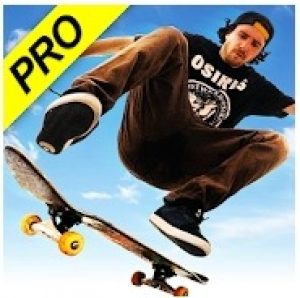 As you may guess by the name, this is a skateboarding sim that provides you with a realistic XP.
The mechanics of the game is quite simple — you hop on your board, have a good time, learn some new tricks and improve your skills in different locations. It may sound boring but the gaming process is actually quite addictive.
The game covers such locations as parks city streets, thematic skate parks, and more. Plus, the multiplayer mode it covers so you can skateboard with your mates and compete with worldwide leaders. You also get to boost your character by developing his skills, buying him new outfits, and more.
Of curse, you can try various boards as well — the game covers lots of board types and patterns so there's something for everyone. As for the navigation, the game works great with the touchscreen but it performs best with the controller.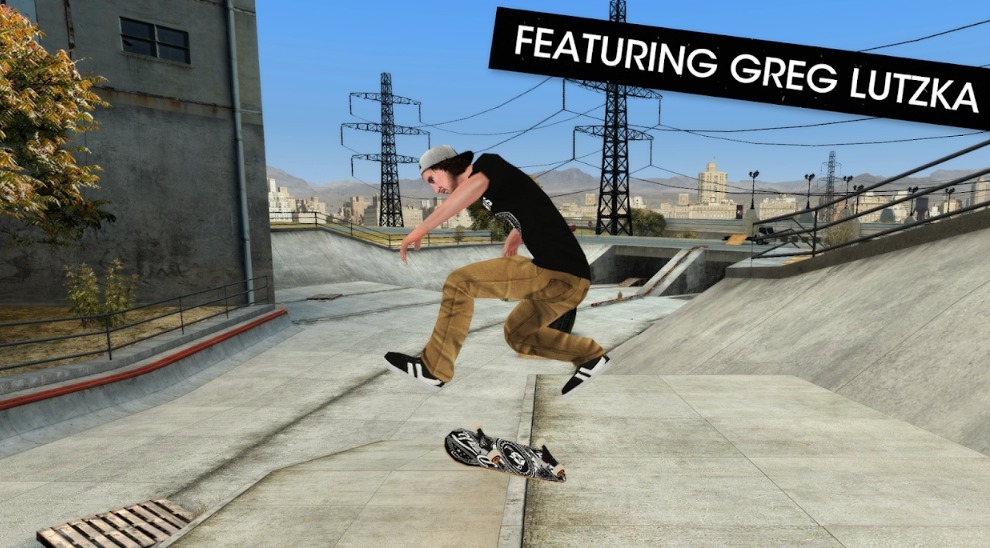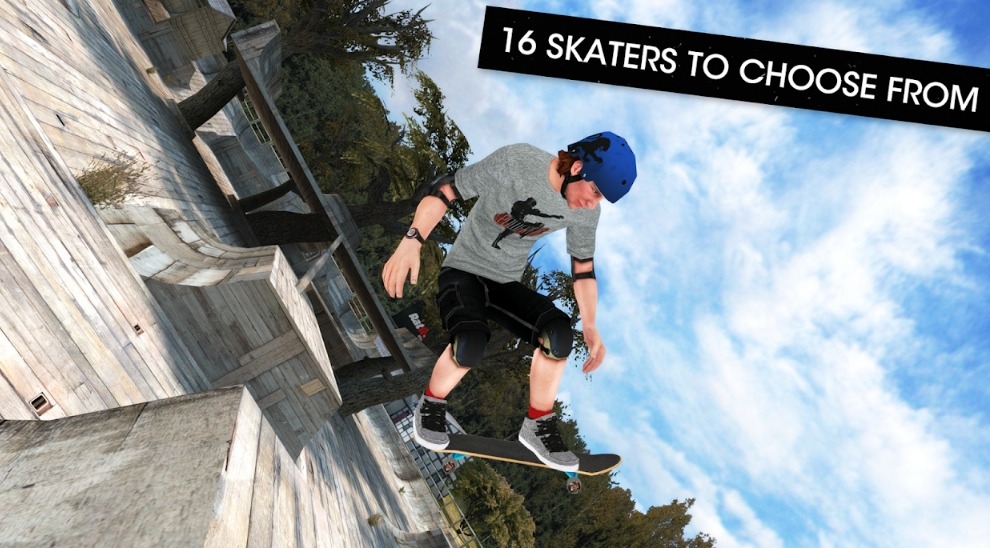 You may also like: 13 Best Multiplayer Games with Voice Chat on Android & iOS
Dadish 2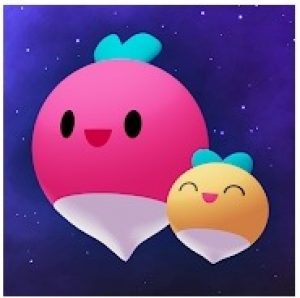 Dadish 2 is a cute action game that aims to go through various locations filled with barriers.
Your overall goal in this game is to find Dadish missing kids so make sure to try your best to help him. The concept of the game is beyond classic but it captivates you with its charming design and graphics. The game gives off major retro vibes and the soundtrack adds up to the mood.
Plus, the game covers over 50 levels so you can spend a whole playing it. You'll meet lots of cute-looking but sassy characters on your way — from rude radishes and possums to giant hamburgers. Some of them are villains while others can help you pass the level.
The game also has five bosses that you will need to take off to move to the next level. To cut in short, if you're looking for a game to ease your mind and relax — this is your cup of tea.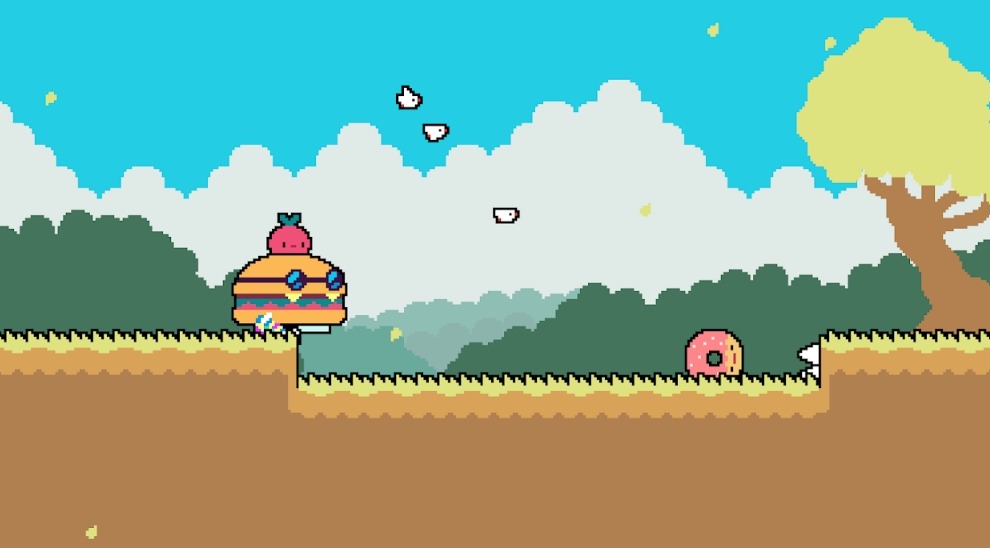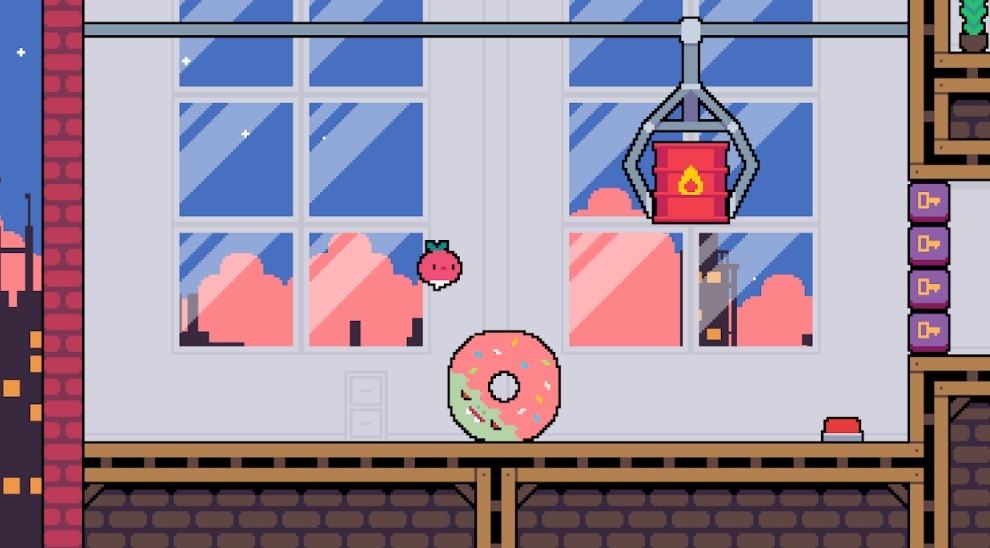 Reckless Racing 3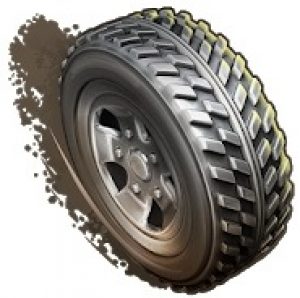 Next, we have a racing game that leads you through dirty and risky racetracks.
The game covers different modes so everyone could find something to stick to. First of all, there's a carrier mode with over 60 events for you to take part in. Secondly, there's an arcade mode filled with over 25 rounds. In case you prefer to play against actual people — the multiplayer mode is here for you as well.
The game covers a wide range of rally cars so any car fan will appreciate that. Plus, you can upgrade your cars by adding various power-ups and changing the design. There are also lots of driving style covers — from drift to some reckless tricks.
Besides, there are plenty of racetracks for you to try so you won't get bored driving the same one. For now, there are over 35 routes in 5 different environments. The game supports all the outer gamepad and you can simply sync them via Bluetooth.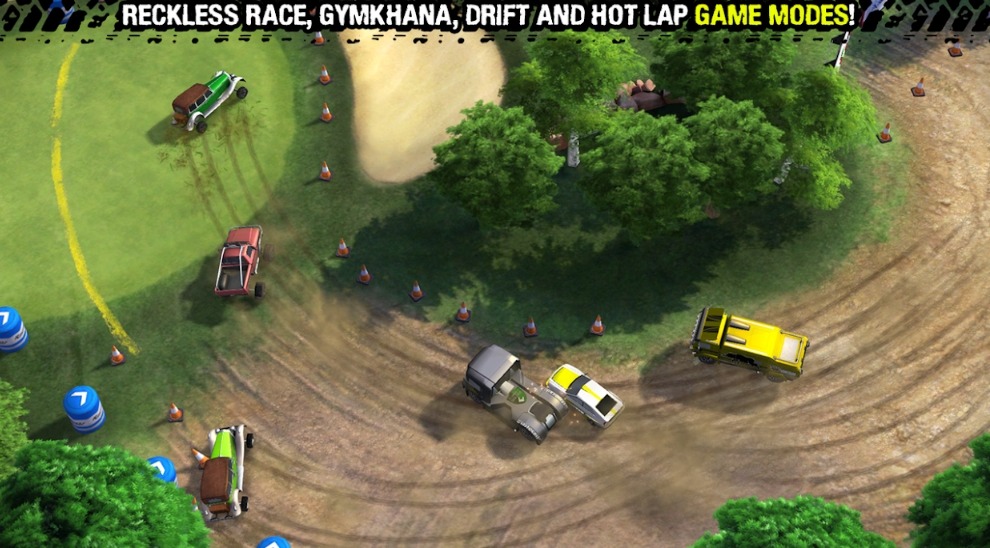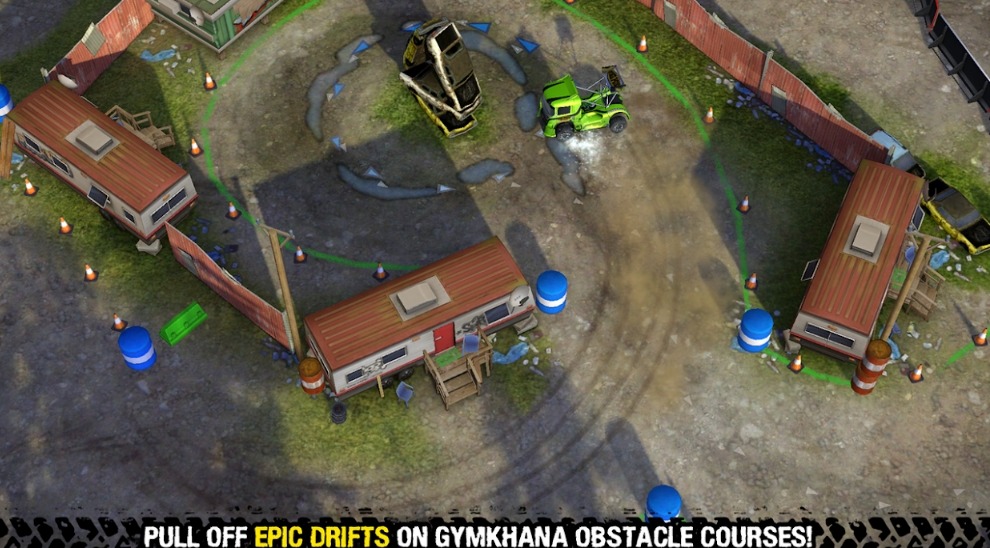 Teslagrad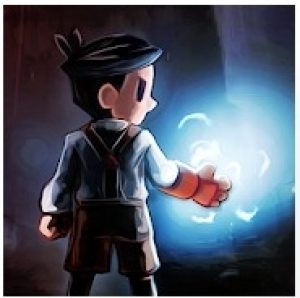 Teslagradis a riddle adventure game that brings you into the technical wizard world.
The game uses various electromagnetic powers as magical abilities and you'll need to develop these skills to get through the levels. Your powers will help to unlock all the secrets of the Tesla Tower and stand against the king aiming to destroy all the wizards.
One of the main outstanding things about this game is its design — it has art-style graphics and uncommon animation. Herewith, the whole plot is built on the visual — no big texts with explanations here. There are also several mechanics and POVs you can try in this game.
The game also covers several bosses fights so get ready to use everything you've learned. Plus, there are no ads or in-game bought except for the download payment. The game also supports live TV and an extra joystick.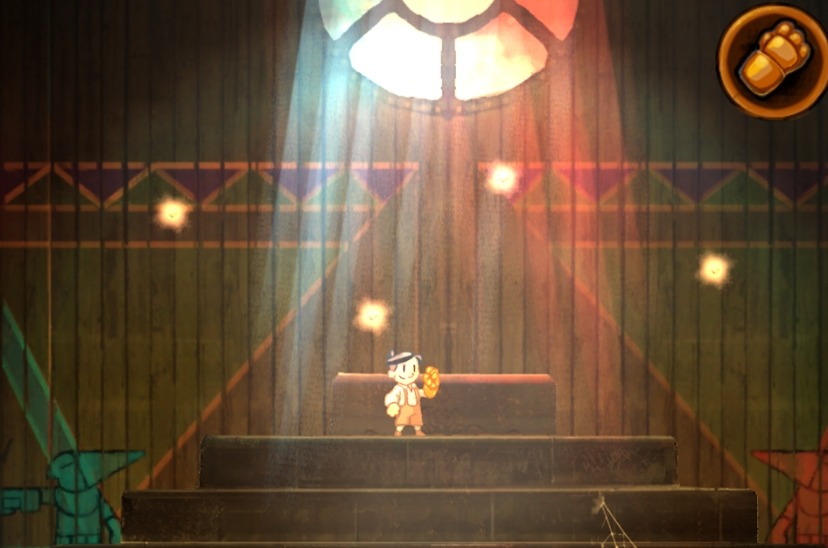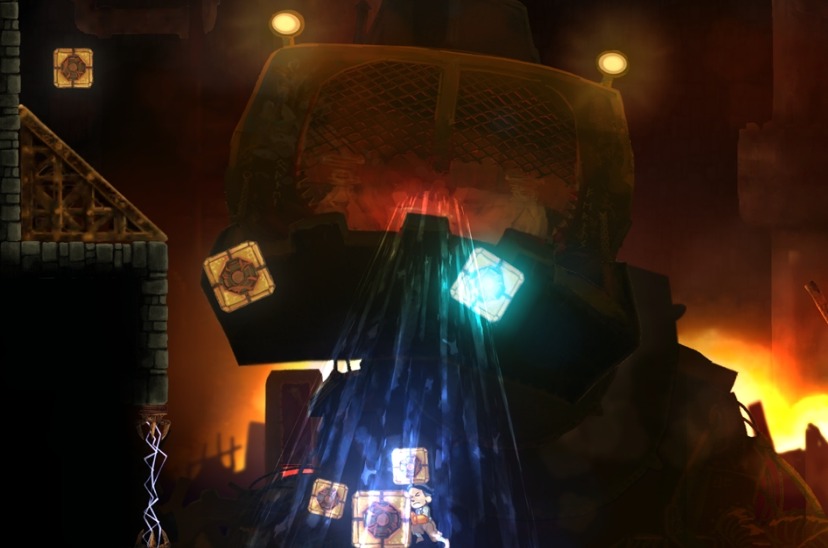 Portal Knights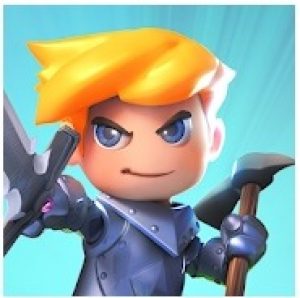 This game lets you become an actual knight hero.
This is an action RPG game made by all the canons of the genre. In other words, it covers all the characters you expect it to covers — wizards, archers, knights, warriors, and even dragons. Your goal here is to develop your hero to defeat the opponents in tactical combats.
Each character you meet has a unique story you can listen to and some quests you can participate in. Plus, the game has an open-world system so you can chill exploring countless islands and unknown lands. You can even create your own isnad using creative mode.
At that, you can collect objects and treasures from all corners of the in-game universe and use them to level up your powers. You can also connect with ou 4 of your mates (regardless of their platform of choice).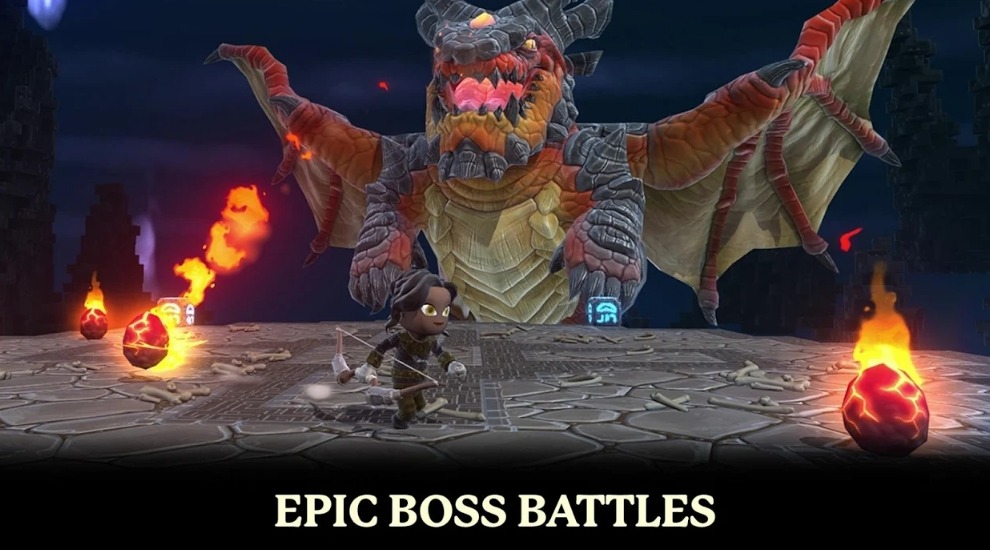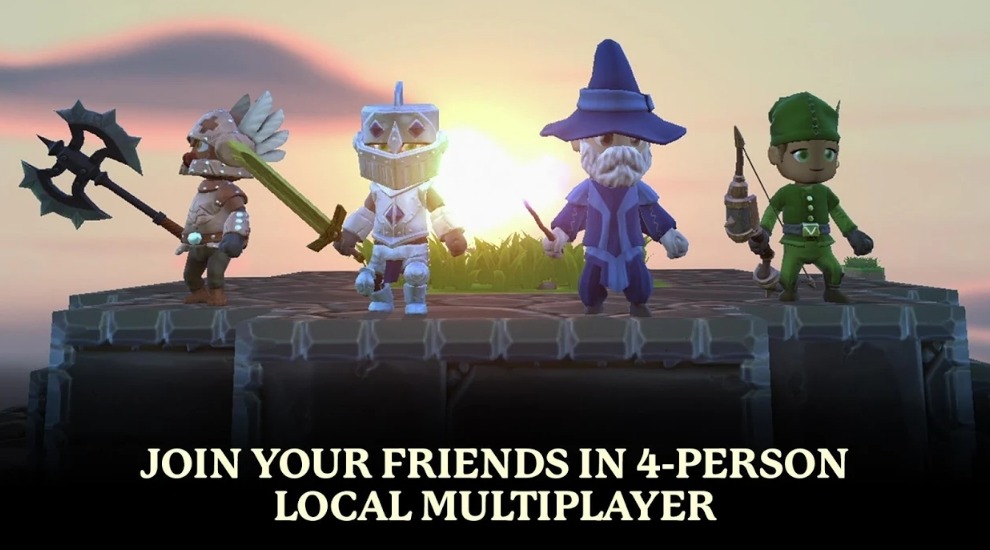 Stardew Valley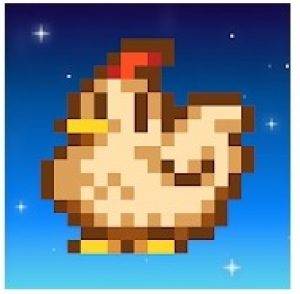 The next game s a farming RPG that is great for killing free time with.
This gem has no battles to participate in, no enemies to defeat, or mysteries to solve — all you need to do here is to built and develop a digital farm. So if you're into calm chill games — this one is clearly for you.
You start the game with overgrown fields that you'll need to turn into a majestic farm. To do so, you'll get to get rid of the old stuff and trash, start growing some crops, and buying animals. You'll also be able to renovate an old farmhouse.
Furthermore, you can even take care of your character's love life — there are at least 10 candidates to choose from. Once your farm starts to bear fruits you'll get to participate in countryside fests and compete to win the best prizes.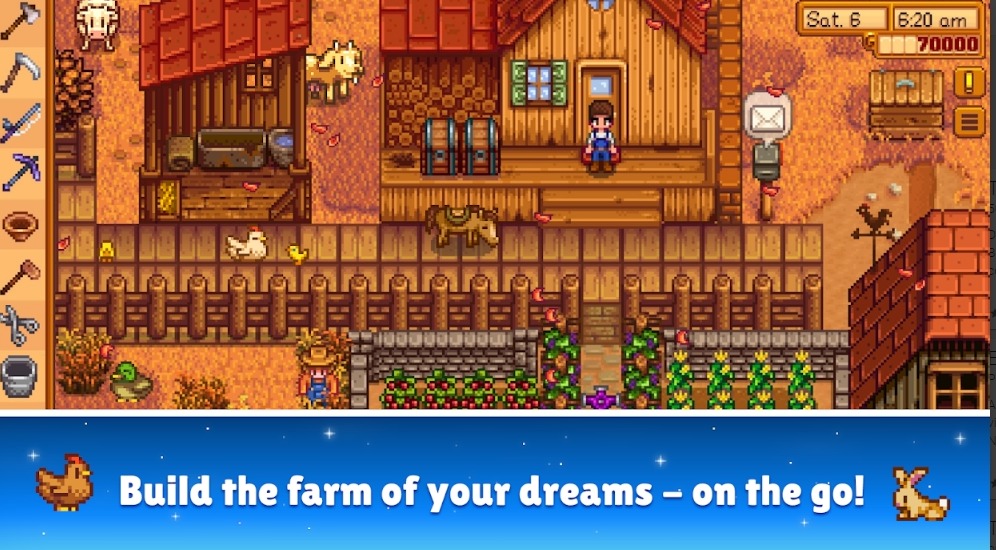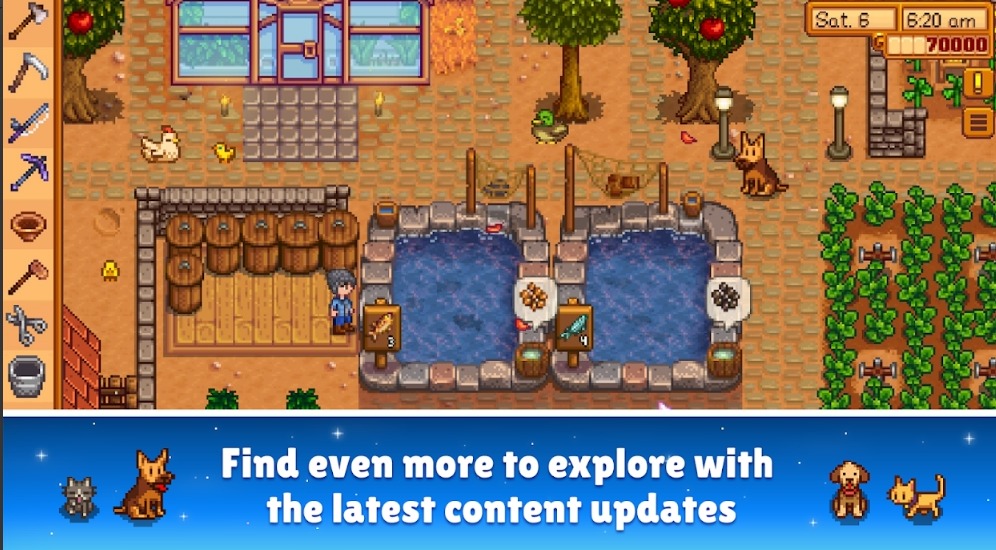 BombSquad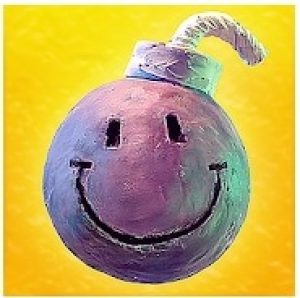 BombSquad is the game that lets you fight against your mates in various mini-games.
If you were looking for an all-in-one app with games to operate with your mates — this is it! The app covers all kinds of games — from the flag-looking ones to the ones with pirates, crazy cooks, and more. Herewith, you can sync for up to 8 players for each match.
All the mini-games come with fun cartoon graphs and several modes to choose from. Of course, the app covers various outer joysticks you can sync via Bluetooth.
And if some of your mates don't have a controller, they can download a self-titled remote app to control the game from their devices. Plus, the game can be synced with Android TV if needed.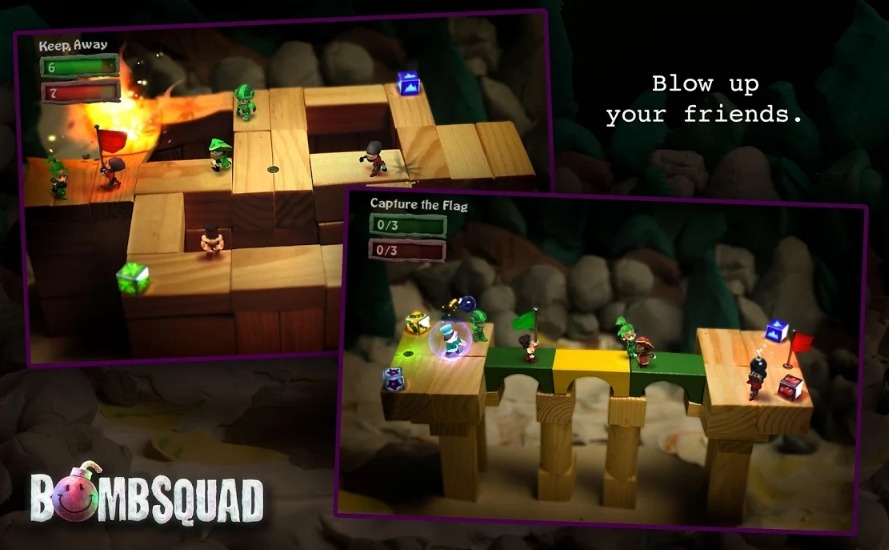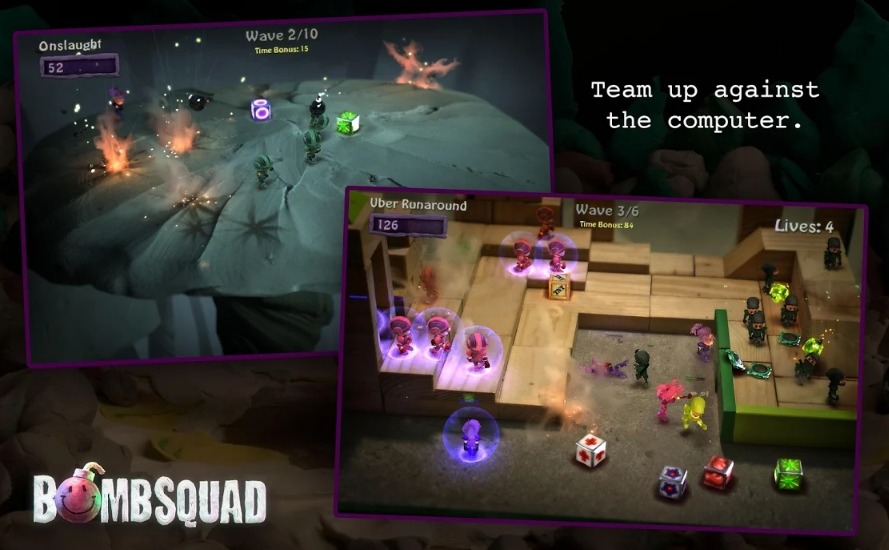 Roblox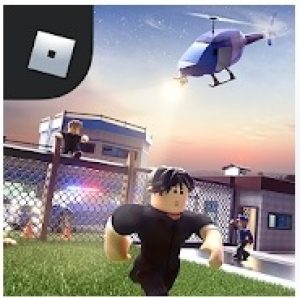 Roblox is an incredibly popular MP game that covers an entire virtual universe.
It needs to be said, this app has something for everyone. Wanna compete with other players from all over the globe? You can do it. Dreaming of joining an epic adventure? This game has lets you do that as well. Simply looking for an internet friend? Roblox game has you covered!
The game lets you create and customize your character to the very details. You can pick a unique clothing style, change your avatar and get some outstanding equipment. You can also communicate with other players via chats and groups.
Herewith, the game has ultimate cross-platform support so you can play with your mates and explore this beautiful virtual world. Plus, you can play from a mobile device, a PC, an Xbox, and more. You can also easily connect with an external controller.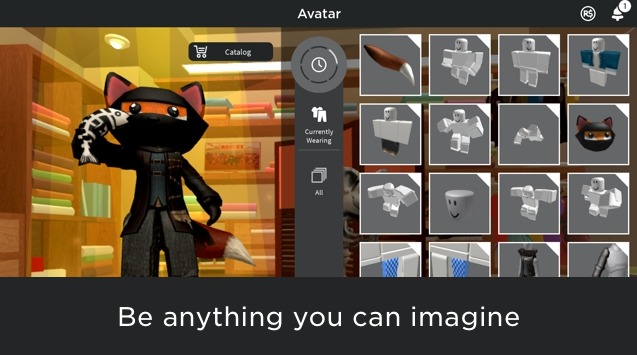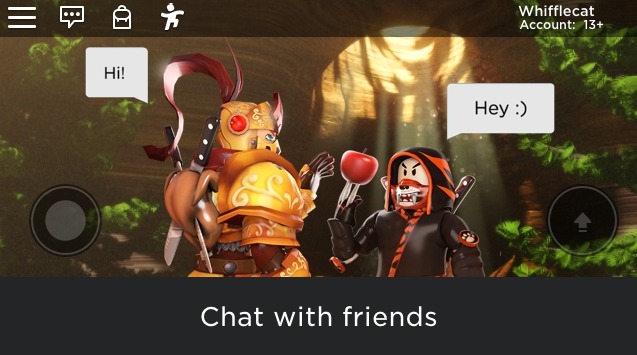 Dead Cells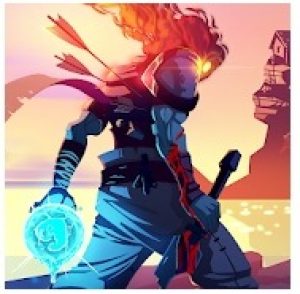 This is a game built upon a simple but scary concept — death is not the end.
You get to play for a failed alchemic experiment needing to know what happened. To do so, you'll need to explore an always-changing castle and a creepy island filled with dangerous keepers. Herewith, the game runs on stage mechanics — your character inevitably dies at the end of each round.
Each death brings you to new levels bundled with new ways to die and new rivals to defeat. You'll get to go through the poisonous morass, creepy dungeons, and more. Each monster you face has its own strengths and weaknesses you'll need to find out about.
The game also covers several bosses so get ready for a hard fight. You'll get to develop your character from level to level and get more powerful weapons to crush your rivals with. The game has no time limits so you can play at your own pace.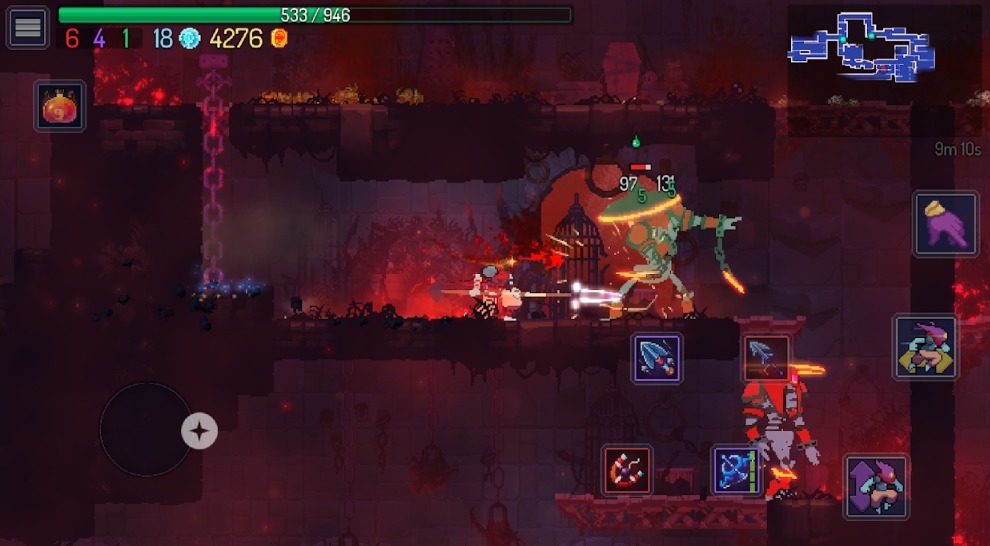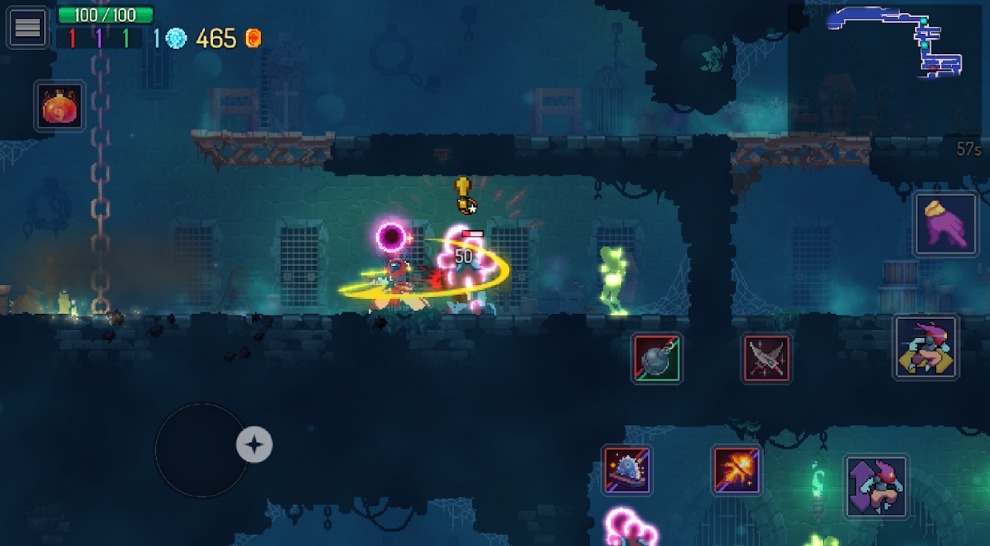 Grimvalor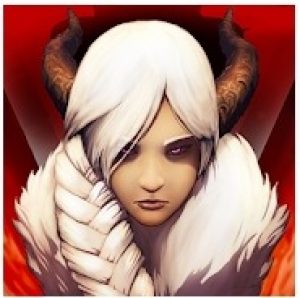 Grimvalor is a combat platformer game with a fantasy setting.
According to the plotline of this game, the kingdom of Vallauris is invaded by some evil powers. Your main goal is to find the lost king and bring the kingdom back to its greatness.
However, the deal gets darker than you've expected and your hero quickly casts into darkness. You'll find yourself surrounded by evil forces with nothing but your sword to help you get out. Thus, you'll need to master your combat skills, explore the behavior of your enemies while still trying to find the lost king.
Plus, you can get your hero some new equipment and weapons for better fighting and protection. You can save the progress in the middle of the rounds and play offline if needed. The game has adjustable controls and you can sync the Bluetooth joysticks as well.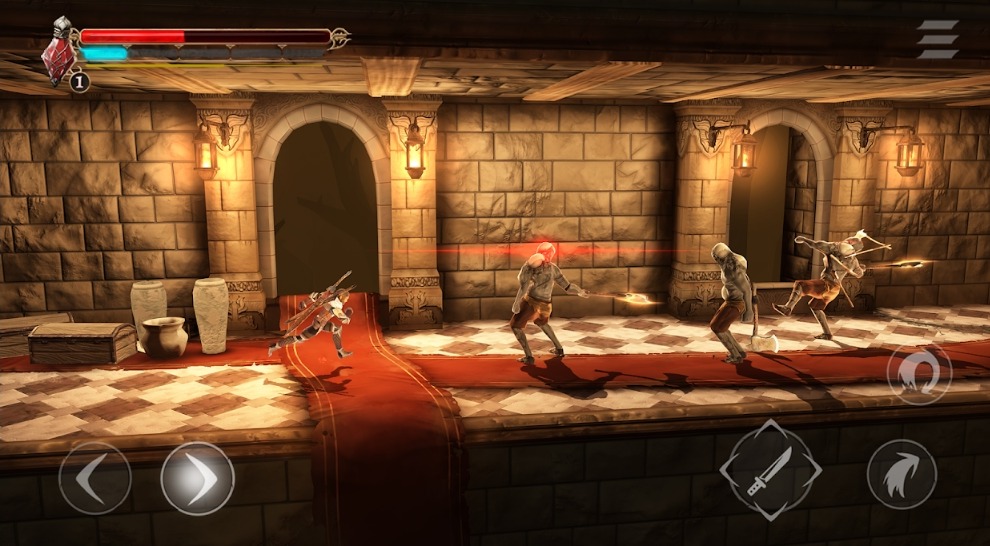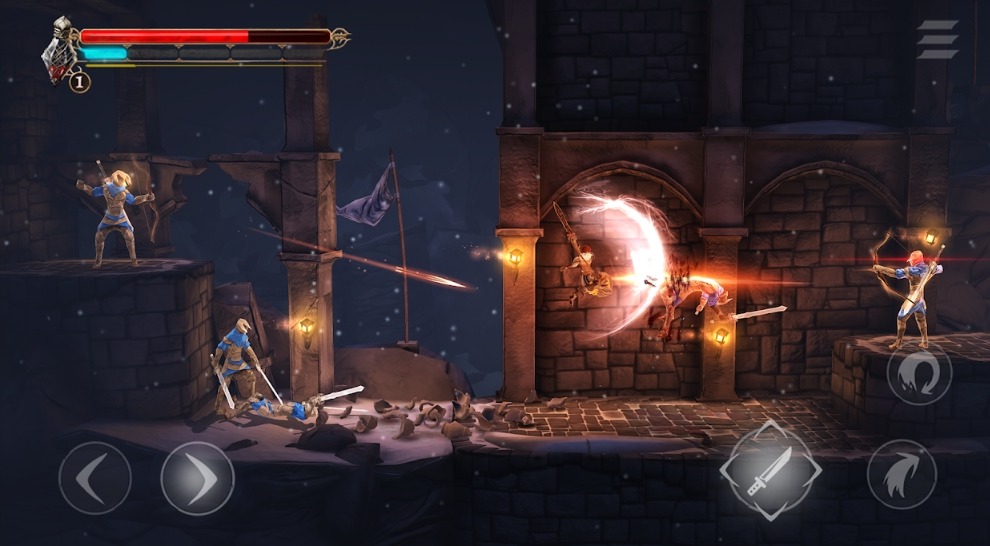 GRID™ Autosport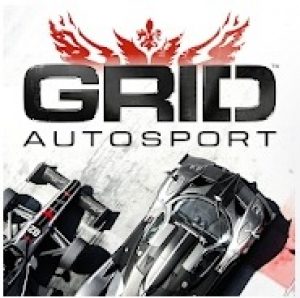 As its name suggests, this is a racing sim that lets you make a career in digital autosport.
The main point of this game is to give you a realistic and thrilling racing experience with the help of 3D graphics and a first-person viewpoint. The game covers over a hundred cards to choose from and the same amount of racetracks.
Herewith, all the roads are different — from classic ones to roads, laps, and more. Besides, the game has an intuitive interface and simple controls that you can adjust by your will.
You get to regulate the tilt, the wheel touch, and all that. And if you want to bring the XP to a whole new level you can use external controls. You can also change the difficulty level — from an easy to the extremely difficult one.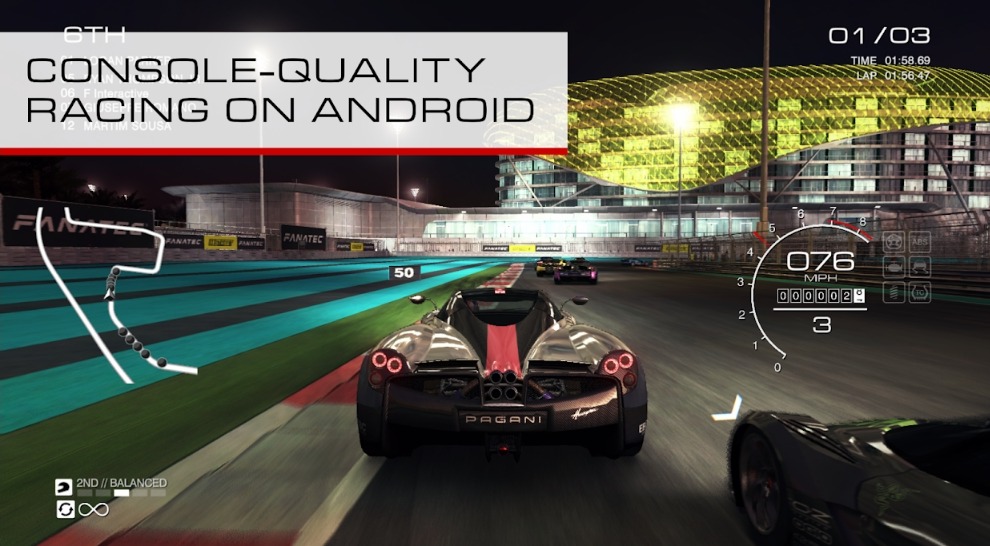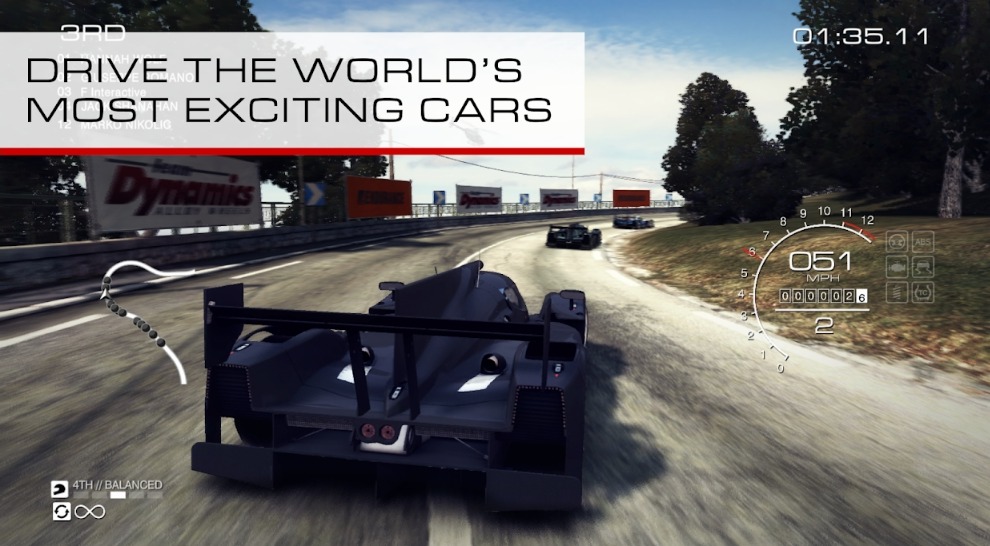 Evoland 2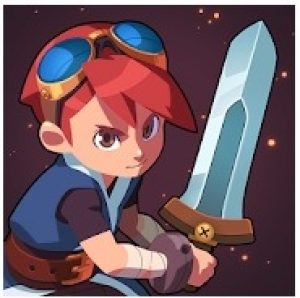 This is an RPG game that will please all the classic video game fans. The trick is — this app is filled with references to countless old-school games so get ready to catch nostalgia.
This game will bring you through various genres all in one — from 2D action to the 3D shooter or a card game. In other words, you'll be jumping from one genre and graphic style to another with the same character.
All the jumps look reasonable and it never feels like you're just getting a reference. Therewith, all these games are united with one backplate so there're not just some random collection of genres.
The game covers over 20 hours of gameplay so it will take you a while to cope with all the levels. Besides, the game is known for constantly breaking the fourth wall so you'll have lots of fun playing. The game also runs with outer gamepads and live TV.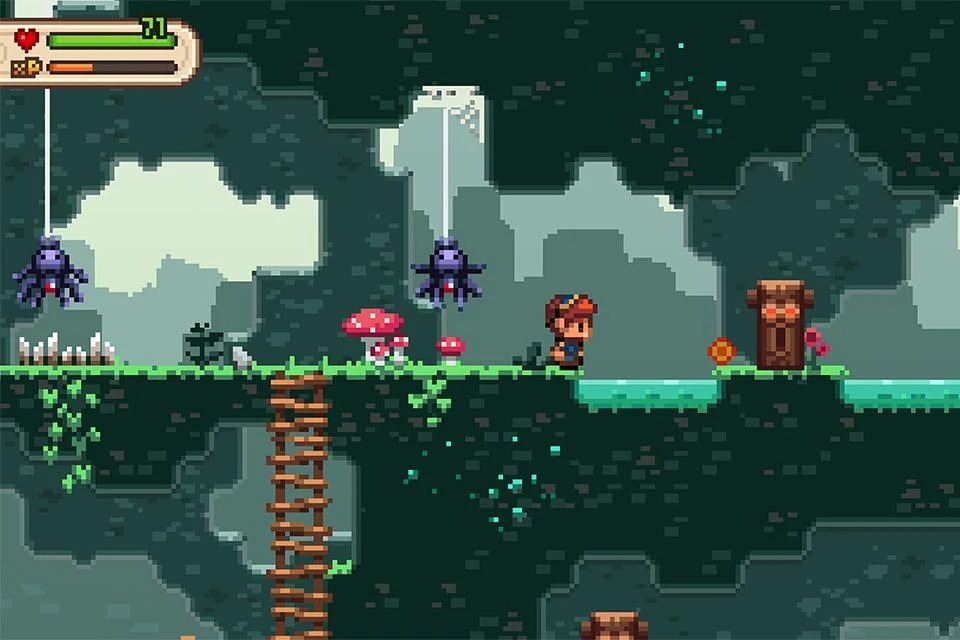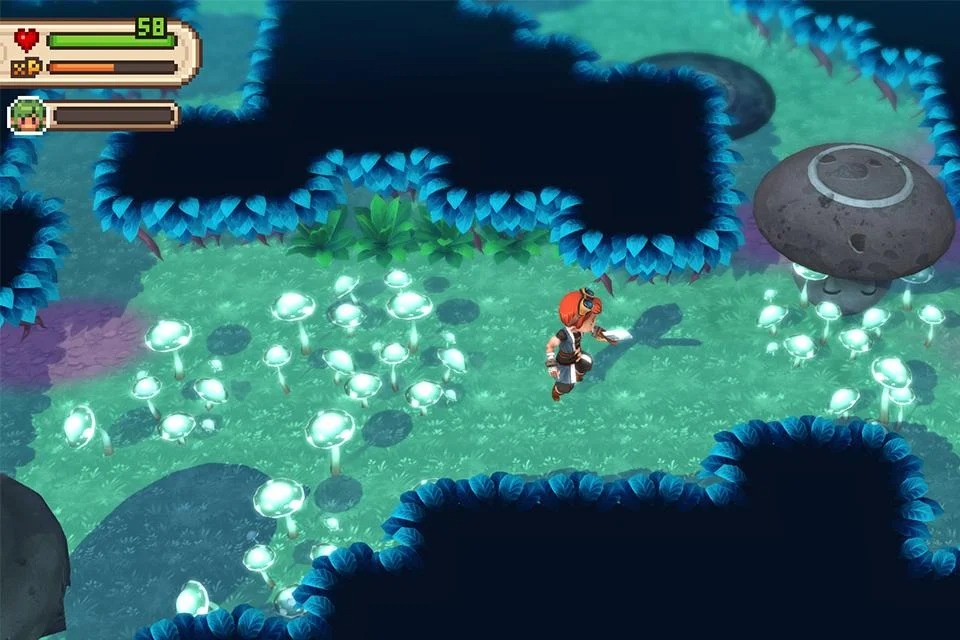 Grand Mountain Adventure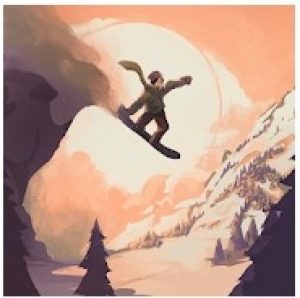 And lastly, Grand Mountain Adventure is a winter sports sim that gives you the most realistic XP ever.
The game opens the world of skiing and snowboarding for you. Herewith, you'll get to explore snowy mountains and cliffs in breathtaking locations. The same runs on an open-world system that you can explore in the zen mode.
In case you wanna stick to the career mode, there are over a hundred challenges for you to try and dozens of tricks to learn. Plus, you get to develop your character's equipment and clothes along with improving his skills.
This is a cross-platform game so you can play with your mates and compete with current leaders. There are over 20 hours of gameplay for now but it's not the limit. You can also attach a joystick via Bluetooth.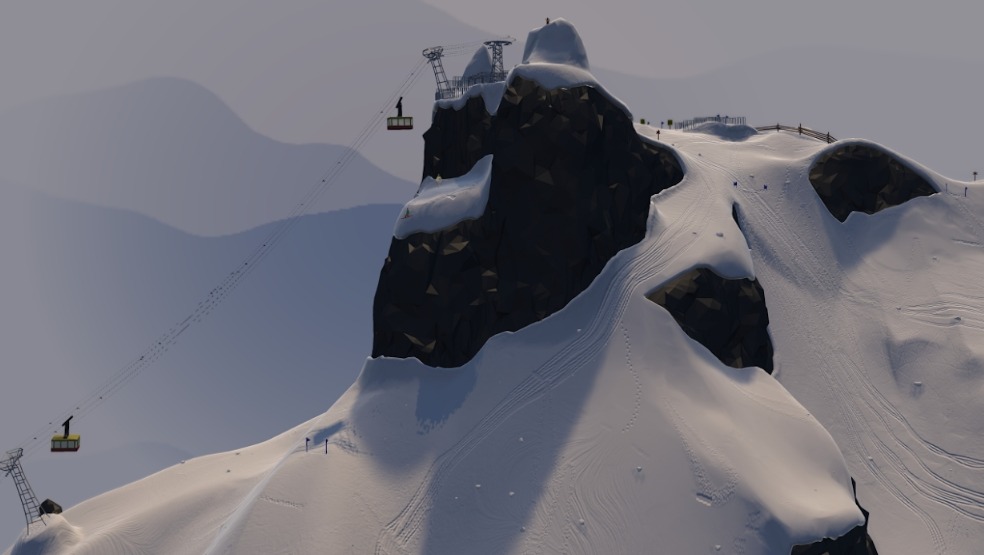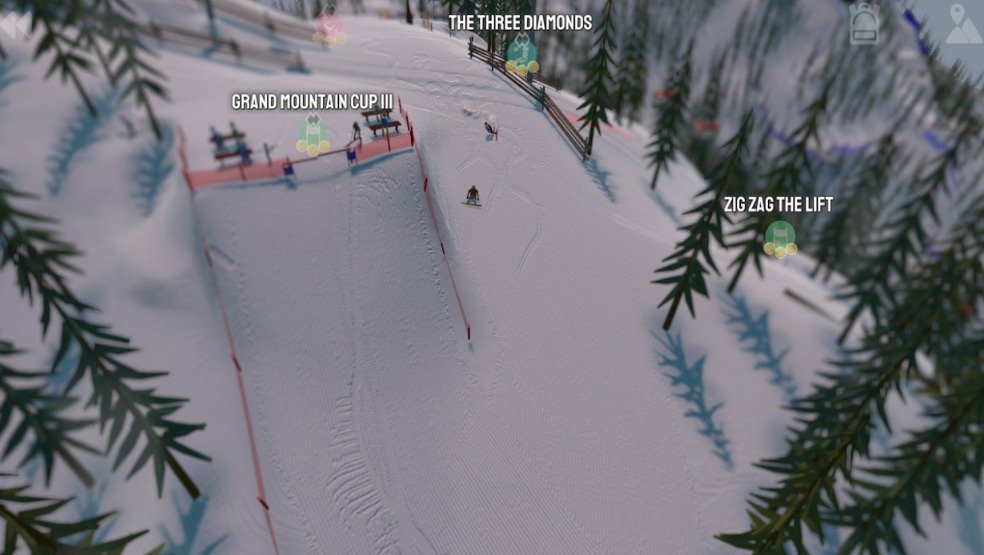 You may also like: 13 Best Apps to Download Retro ROMs for Android
Endurance: dead space team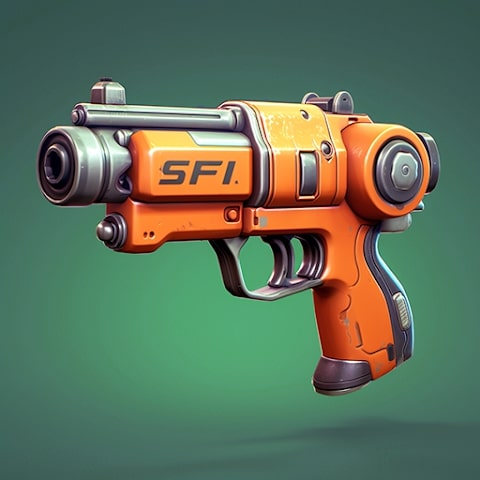 Endurance is a wandering game for fans of RPG and interesting stories. This game will work even without an internet connection. Explore a real spaceship and try to get out of the maze.
The game has retro elements that will plunge you a few decades into the past. Here you will have to go through a fascinating story and defeat a deadly virus that your hero and his team will face.
Your goal is to pass all the obstacles that will fall in the maze, and in the end to stay alive. You will have to fight even with your friends, who have suffered from the virus and have become opponents.
The romp includes elements of RPG games, so you will need to master weapons and other tools that will help you win over all the enemies. Also, the plot contains horror elements, which will tickle your nerves and enjoy a lot of unusual tasks.
Try to play this free RPG wanderer to feel the retro atmosphere and pass the most complicated maze with chorus elements.