Beekeeping is a rewarding and fascinating hobby, but it can also be challenging, especially for beginners. And we're here to make it easier for you.
We've picked up the best fee beekeeping apps for Android & iOS you could try. These help you take control of your hives effectively and are great tools for performance management in general.
These apps will help you become a better beekeeper by improving your knowledge and guiding you through processes like hive settlement and honey harvesting. Whether you're a newbie or a pro, these apps will surely come in handy. Let's get into it!
HiveBloom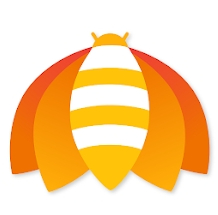 Keeping bees might be a challenge if you do it without any system and control. The good news is that now you can delegate some of the issues to a reliable application called HiveBloom.
Why HiveBloom is so popular and widely respected by thousands of beekeepers all around the world?
Take control of your bees

. To be a good beekeeper, you have to know everything about what's going on with your bees. That's why you will need to

log all your inspections

. They will be kept in history. Check it every time you need to analyze your progress.

Count your hives

. Add information about each of your hives. Then place them on a map. This little function will help you visualize all of your resources. You can always add a note and attach it to a hive.

Share your info

. You can share your hives right from the app. Send this information via messengers or email. If your friends have HiveBloom on their phones, you can share your success even faster.

Save your memory

. Sometimes you don't want to spend your device memory. That's why you'll like

cloud sync

. What is more, it will make sure that your data won't be lost without a trace.

The app

works offline

perfectly well. All the functions will remain the same even when you are out from the Internet.

The app will

send you notifications

to inspect your hives. You can set the frequency of the reminders in the settings.

Try HiveBloom for free

. You can use the app at no cost for the first 30 days. Then the service will cost you 2.99$ per month.
The application is loved for its simple and intuitive interface. We can recommend you will face no difficulties with it.
The app tracks your location but it won't be linked to you.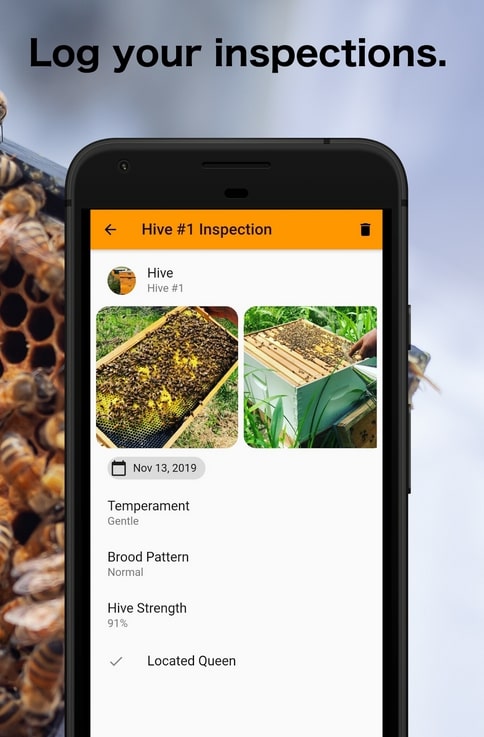 You may also like: 4 Best Animal Identification Apps
Apiary Book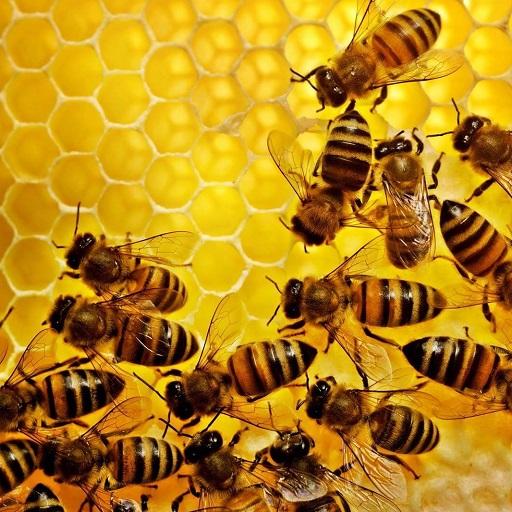 It might be a difficult task to control all of your apiaries. This is why it can be a good solution to use a nice app that will help you memorize all the things connected to your bees' health.
What is especially cool about the app is that it's completely free of charge. There are no in-app purchases, all the stuff will be already there right after download.
Let's take a look at the best features of Apiary Book:
Intuitive interface

that will be clear at the first glance. There are no guides or instructions, they are simply not necessary.

Create a dashboard

of your hives. You can place all the data you find important there. Then you may also export data from your dashboard to print it or to send it to your other devices.

Make a timeline

. It is much easier to do all the things on time if you have a clear vision of what has to be done. Place the most important actions on a timeline – when to check the hives, to inspect your bees' health, to take photos, or do any other activity.

Enjoy a precise weather forecast

. This cool feature is integrated with the app. It will help you to know about the upcoming changes.

The app

supports various languages

, including Italian, German, French, Spanish, and many others.
The developers update the app regularly. They try to add new languages and cool functions with every new update.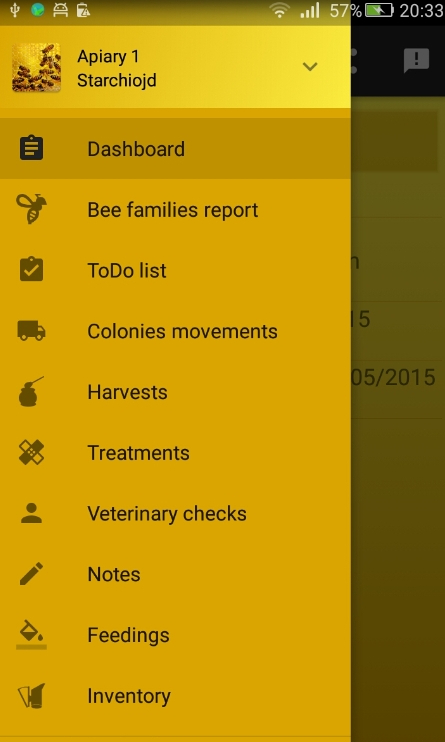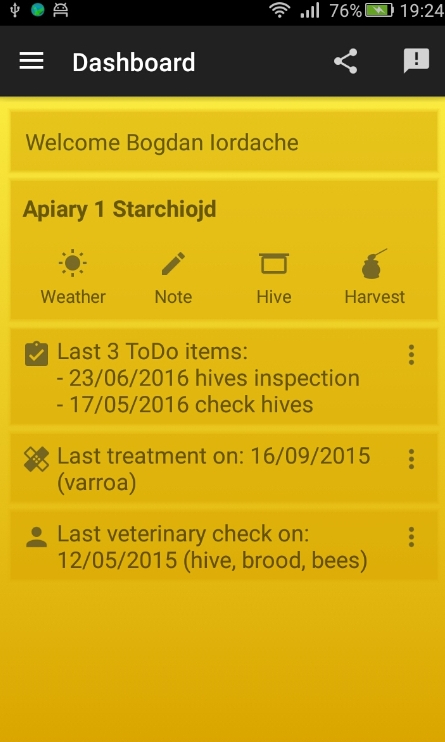 Bee Master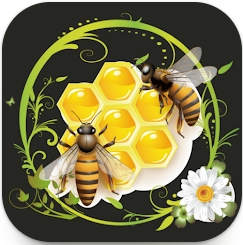 This app is here to help you enhance your beekeeping exp by learning new skills and getting more knowledge. It's a gem for newbies, as it's filled with step-by-step instructions on how to do this property. Plus, the UI is quite simple, so you won't need to spend time figuring out how to use it.
The app will become a virtual mentor in the world of beekeeping, guiding you through every important aspect of it. Will it be much use for people who've been doing it all their life? Probably not that much, but if you're not that experienced, you'll surely appreciate it.
The app lets you set the hives the right way;
It will direct you through honey harvesting, from beginning to end;
The app serves as an in-depth knowledge source along with video tutorials on the processes you may be interested in. You can use it to learn new feeding techniques, too;
If you're one of the experienced ones, there's a mode that lets you dive into specialized topics like swarm prevention, diseases, and all that;
The app also runs as a community and there are tons of interactive quizzes you can take to test knowledge.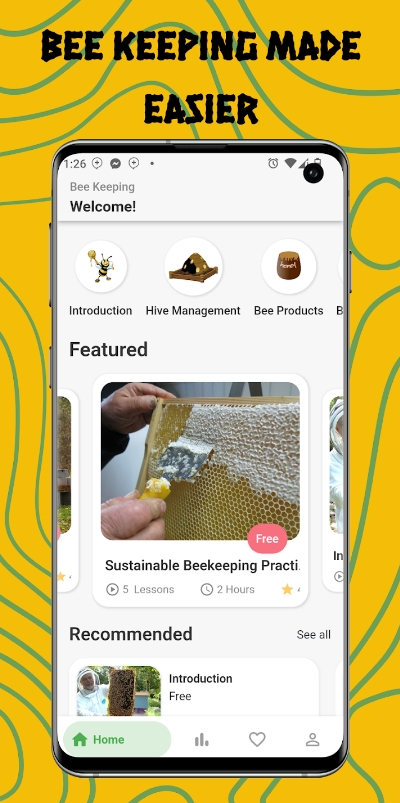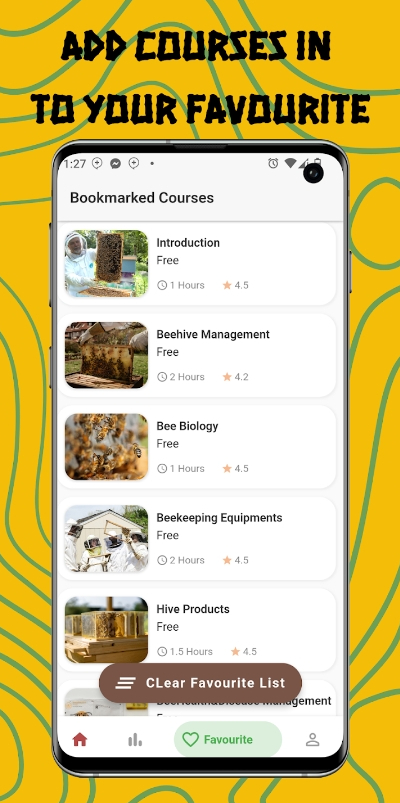 BeeScanning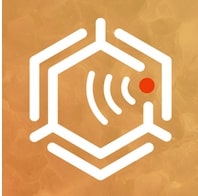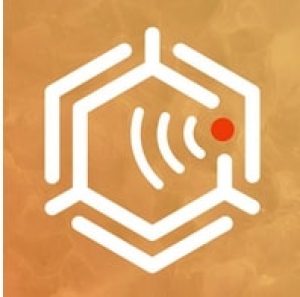 Let's look at one of the smartest applications on the list. The developers are aimed at creating a good service that can help you monitor how your beekeeping is going.
BeeScanning has a pretty simple interface, which will be easy to use once you download the app.
Why BeeScanning is worth trying?
It is

super fast and accurate

. Any operation you make will be conducted in less than 5 seconds.

Take a photo

of your hives every single day. You don't have to store them all on your phone, everything will be in the app. You can always view the photos and find them by title or date.

Add new notes

not to lose an important piece of data. You can always check it in history. You can also add videos or links. The app will never delete your information if you keep using your account. Even if the app crashes, all the data will still be there.

Analyze your data

without any difficulties. The developers use artificial intelligence to give you a good report. The best thing about it is that you don't need to think things through. All the operations will be conducted by the machine. You will work with the results only.

Give the app access to your location to

create a map

of your hives. This powerful function will help you clearly see what you have.
All the stuff is free of charge if you have two hives or even less. If you want to track 3 and more hives, go premium.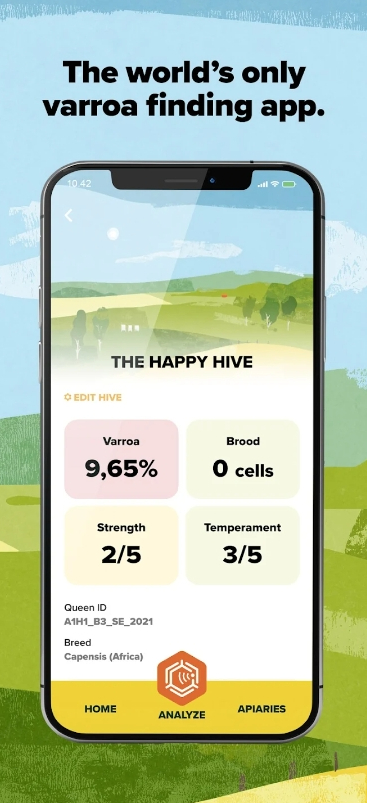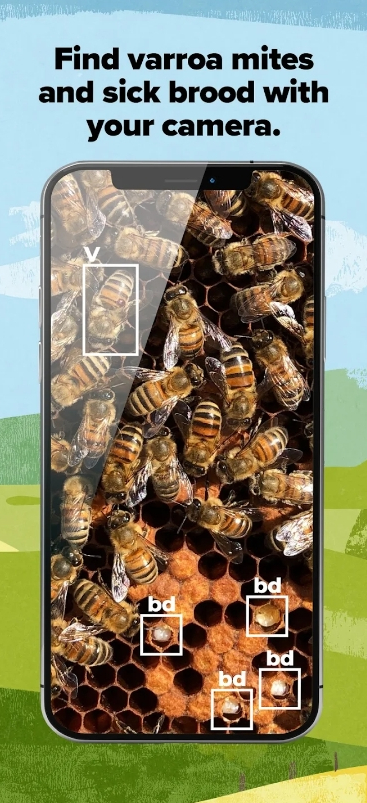 Bee Hive Monitoring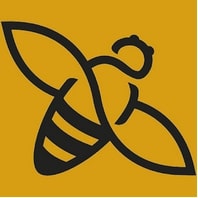 Are you looking for a reliable service that will take some of your responsibilities? Well, Bee Hive Monitoring might be one of the best solutions. This simple and elegant app will come in quite handy if you tend to forget to monitor your bees.

Let's start with the list of people who may find the application pretty good:
Those who have never tried keeping bees but are interested in this topic.

People who have recently started dealing with bees. It's not a simple thing to do because you will have to memorize too many things and do them in time.

Professional and skilled beekeepers. Even if you know this topic pretty well, you might like to delegate some of the things to the application. It can also serve as a place to store your notes.
The app can boast of a great number of functions, such as theft alerts and colony strength dynamics. These options are available at no cost. Don't forget to check your history – you will find many interesting things you probably forgot.
You will need at least 50 MB to install Bee Hive Monitoring on your phone.
The app doesn't collect and store your data. The only thing it will ask for is access to your location. You will be 100% safe if you allow.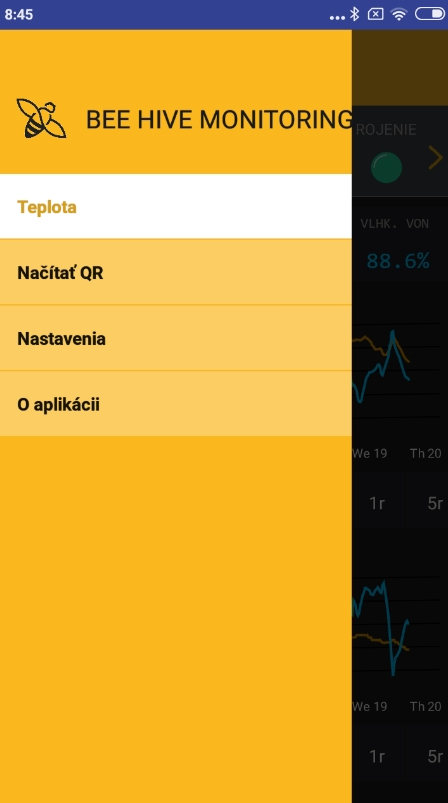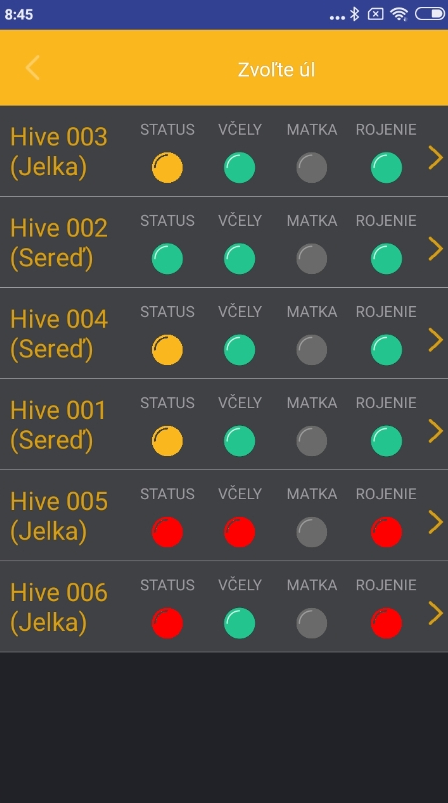 Apinote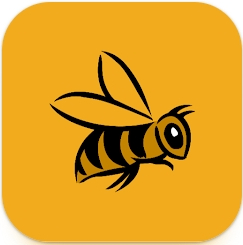 It's an app that will help you record activities around your hives. You can use it for all kinds of beekeeping management: you can use it to record apiaries, inspections, harvests, treatments, feedings, and all that.
The app is pretty rich in features, but it still manages to be easy to navigate. The app does run on sub-packs, though, so not all the tools offered by the apps are free. The free version only lets you track 5 hives or 1 apiary.
The app lets you take notes on all aspects of beekeeping. It leads to a better overview and helps you get more productive;
You can view the history of the status of the bee colony and learn from mistakes;
The app provides in-depth stats on all the data you save;
You can make maps of apiaries including the fly range distance;
All the data gets saved in the cloud, so you won't lose it accidentally;
There's an option to make a sharing acc with your fam or other beekeepers.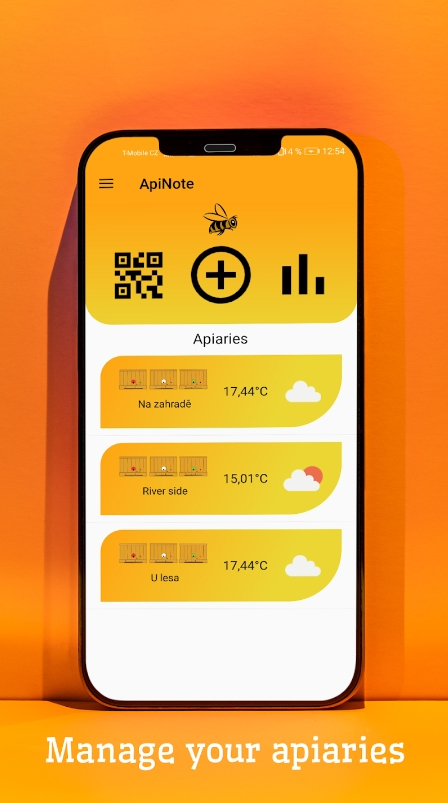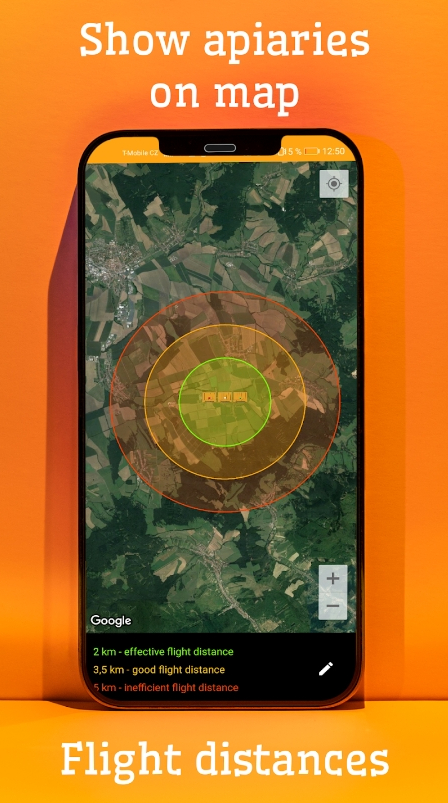 Check also: 5 Free Mosquito Repellent Sound Apps
Apiarist Beekeeper Assistant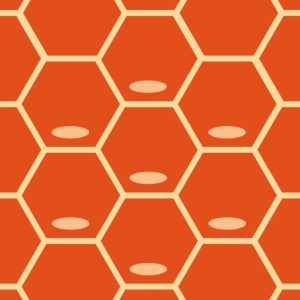 Do you like to use good applications for free? If yes, Apiarist is a must for you. It will provide you with a big number of functions at no cost. What is more, there are no ads and no in-app purchases.
Why Apiarist is worth trying? Well, there are some reasons for it:
There is a great number of

cool tips for beekeepers

. If you have any questions or doubts, check the app. If you failed to find the answer to your question, add a new question and get new answers from other skilled users.

Add all the information

about your bees: hives, inspections, and the notes that you find important. Don't neglect notes – it's a great function to store important facts.

Use reminders

. Sometimes we tend to forget vitally important things. To avoid such a situation, set reminders. You can use as many reminders as you need.

Export your information

. You can do it to share your success or send it to your friends via messengers or emails.

Check history

to analyze the dynamics. The app can create charts so that it will be easy to view and see changes. You can also export such data.

The app can

work pretty well without any connection

to the Internet.
The app is rated 4.5 out of 5. Its high rating is proven by a big number of positive reviews.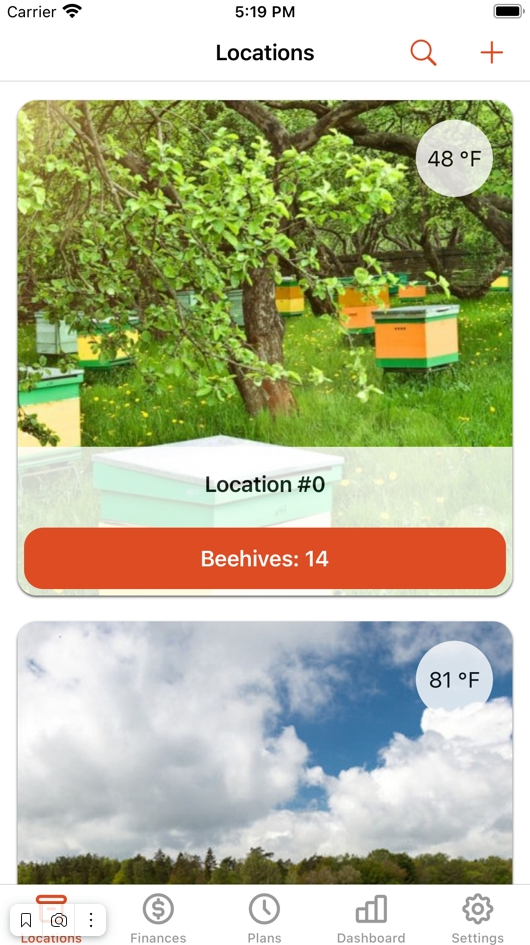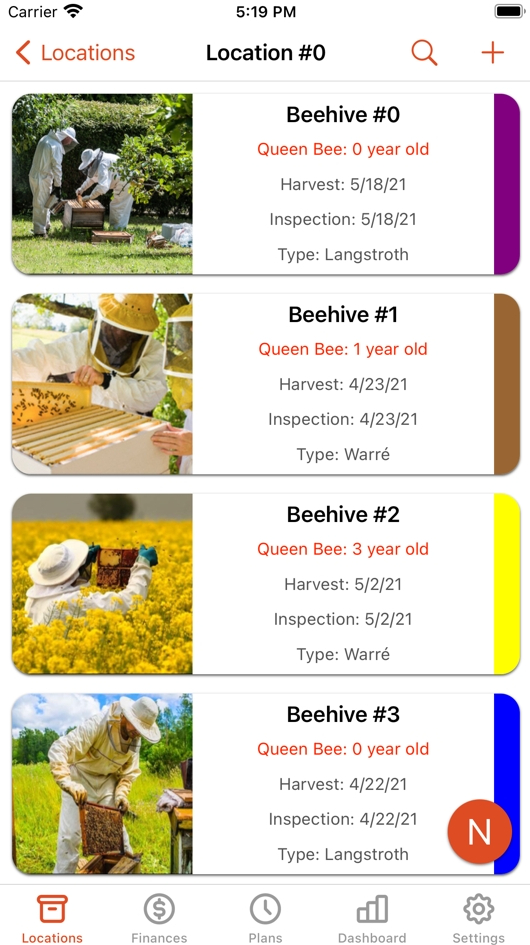 HiveSmartHQ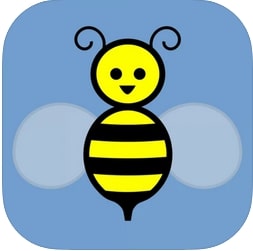 If you care about your bees and are afraid to forget something, HiveSmartHQ is the best option for you.
What is especially cool is that this app is free to download. For sure, there are some in-app purchases. However, all the basic functions are free of charge.
Here are the best options that HiveSmartHQ can give you:
Add all the information

about your bees, such as the Queen and her health, the hives, and their location. You can edit it at any time.

A

flexible system of reminders

. Set the reminder to inspect your bees. This will help you never forget about what really matters.

The app will backup all the data you give it, meaning your

information will never be lost

.

When you feel like analyzing data, make sure you

check reports

. These are the reports that represent a summary of your beekeeping process. You can easily print it.

Use the application anywhere you go.

HiveSmartHQ will work without any Internet coverage

.
The app is rated 4.3 out of 5. There are many good comments that prove the service is worth trying.
The application collects data about you but it won't give it to a third party.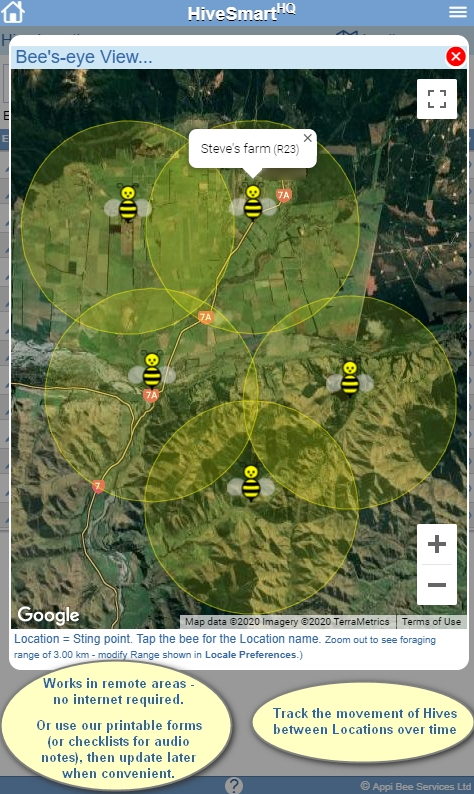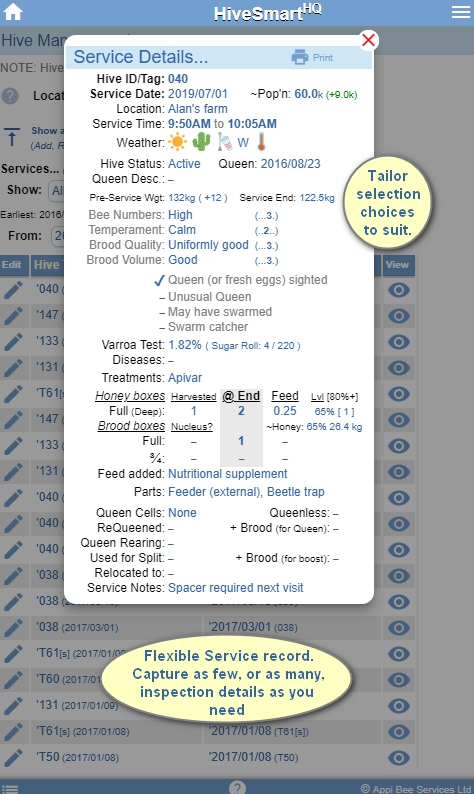 HiveTracks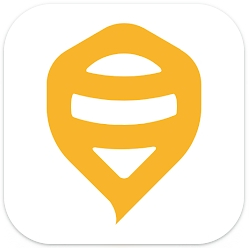 In case you're just starting to get into beekeeping and would like some guidance, this app is for you. It's here to help you understand what's best for your bees without being too complicated. It's a gem for those who want to get all the important facts without feeling like they're reading a boring school book.
Here are some facts about this one to give you a clear idea of it:
It's made by a team for beekeepers and enthusiasts, so you're getting pro advice and useful tips;
There are diverse tools to help you track the health of your hive (without overcomplicating things);
The app comes with a built-in forecast tool that helps you pick inspection-friendly days;
You can get a downloadable guide of to-dos for every season;
You'll get to log activity and notes with observations rather quickly;
There are tips on hive inspections and full-on guides for it;
However, no app is perfect, and you can only use this one for free for a month. After that, you'll need to get one of the sub-packs to continue using the app.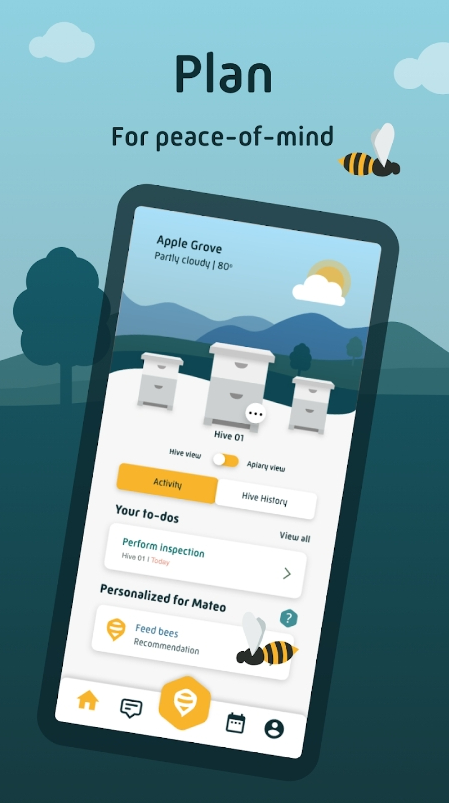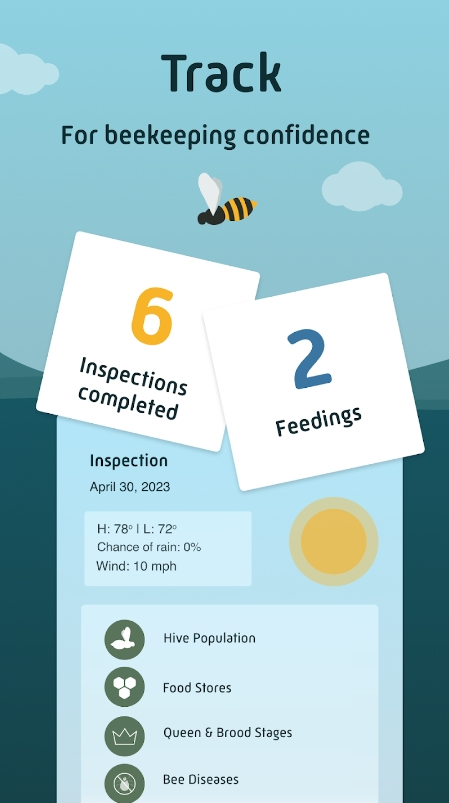 Intelligent Hives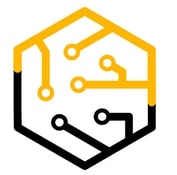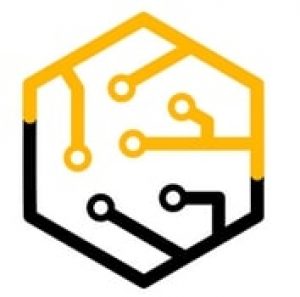 Let's talk about something useful and intelligent! This is one of the best applications for those who struggle to keep up with the rhythm of beekeeping.
This is a real challenge as you have to memorize many things, such as monitoring your hives' condition and monitoring your bees. Some people prefer to write down the most important things on paper. However, we often lose these pieces of paper, which often drives us crazy.
The best option is to manage your apiary with the help of a good application, such as Intelligent Hives.
Let's look at the best features of this app:
Add your hives to an ap

p. They can be represented as a scheme, a list (give a name to each hive), or be placed on a map. Make sure you try each of these options to see which one is better.

Great interface

. You don't have to do anything manually, just choose an option out of a list and get a card of each hive. All the buttons are named smartly so you can understand how to use the app at a single look.

The app

works offline

pretty well. If you don't use any external links or integrated services that need the Internet, Intelligent Hives will work properly when you're offline.

Take photos

to represent what's going on. You can store the photos on your phone or keep them in the application.
The developers often update the app so if you happen to face any bugs, don't hesitate to inform them.
The size of the app isn't too big but it will depend on the device you are using. Usually it requires about 30 MB of your phone memory.
All the stuff is available at no cost, just download the application on Google Play.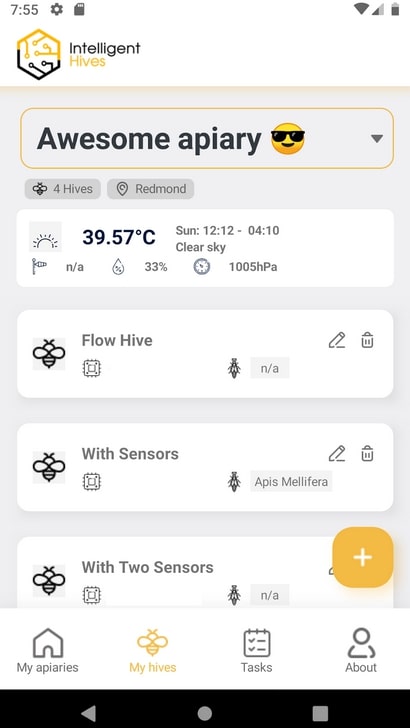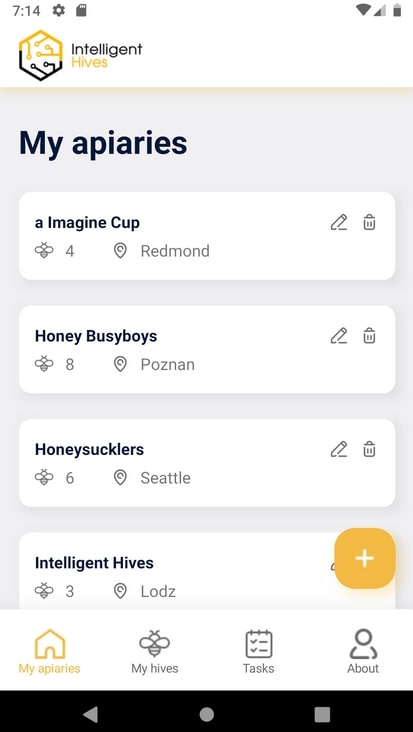 ApiManager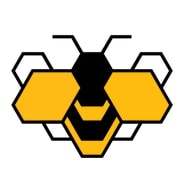 Well, you have bought bees and you are ready to become a great beekeeper! However, it's not enough to have bees, you also need to take care of them, tracking their health and their number.
This is a free application that will be available right after the download. Of course, there are some in-app purchases but they are connected with premium features. The basic stuff remains free of charge.
What is more, the app is very small – you will need 25 MB only to use it.
Let's look at the best features provided by ApiManager:
Inspect your hives

. This is the most important step in beekeeping. If you tend to forget about vital things, you can easily set any number of alarms.

Explore

great design and user interface

. Make sure you try all the features it gives you. One of the best things is its dark theme, which looks elegant and smart.

Add quick notes and take photos

. This is a great way of tracking your bees' health. You can always check history and compare if things are getting better. You may ask for a report of your hives and then import it. Send the data via email or messengers.

Create graphs and timelines

. This is a good way to clearly see your progress.
The application will remain free when you add less than 20 hives. Should you need more, go premium and enjoy full freedom and advanced statistics.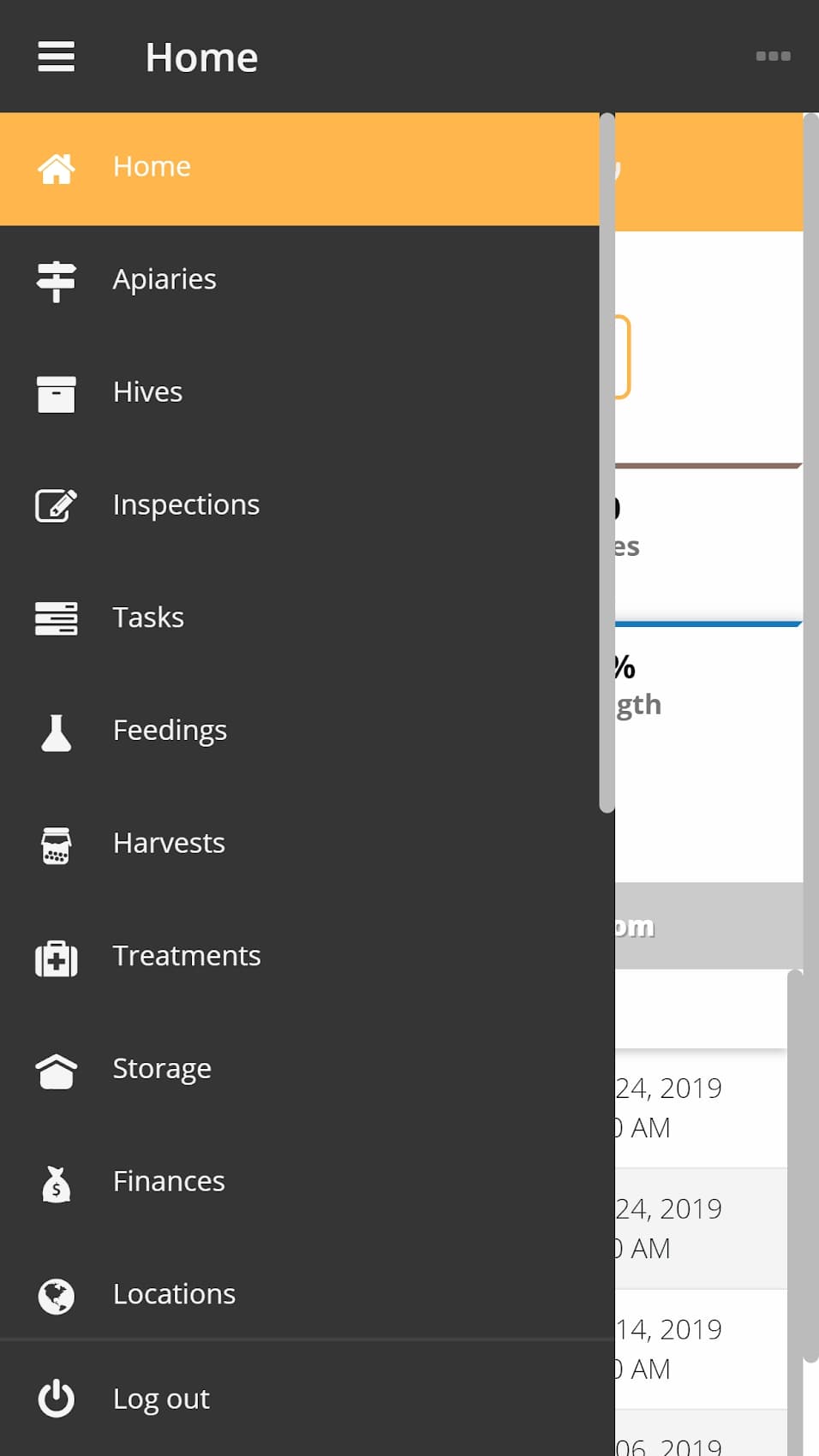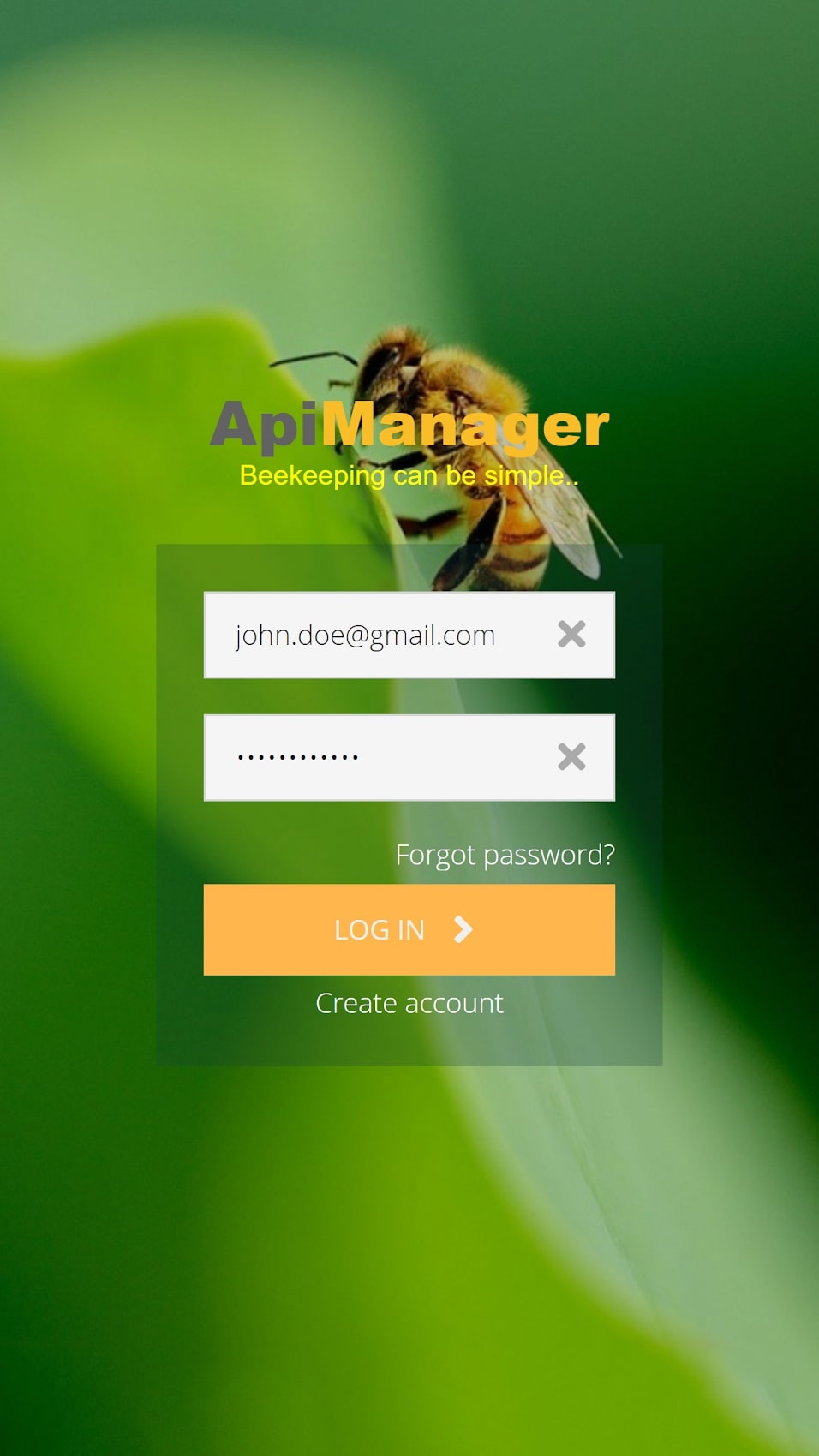 You may also check: 9 Best Animal Breeding Apps
Beekeeping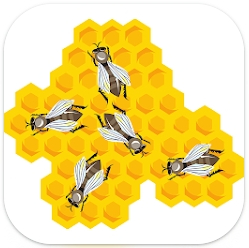 To wrap up, we have an app that operates as a full-on encyclopedia of beekeeping. First things first, this is surely not the app for everyone. If you need a management tool or guidance, this one is not it.
Does it mean it is any less helpful? No, it will be much use for beginners making their first steps in the world of beekeeping. It covers tons of knowledge on bees and beekeeping you may find useful. No need to google everything separately screenshotting and trying to memorize things. Everything is in this app, right at your fingertips.
All the topics covered by the app are alphabetically arranged, so it's pretty easy to find something specific;
There's a search bar where you can search by keywords and tags of all kinds;
Most articles come with images and guidance on beekeeping processes;
You can bookmark the article for further viewing;
The articles can be filtered as you wish;
The app can read articles aloud for you if needed.