Once upon a time, before smartphones have replaced all the other gaming machines, gamers from all over the globe have enjoyed console video games.
Although these times are long gone, the memories about retro games still warm the hearts of lots of us. And that's what the ROMs are for — to give you an old-school gaming experience on modern smart devices.
There are lots of apps to download retro ROMs for Android in 2023 that can bring back the fun of playing the gaming classics. These apps cover plenty of games so you'll definitely find all your old faves.
In case you need to manage the ROMs you ready have, check out this articles: 11 Best ROM Manager Apps for Android
Here's the list of the 13 best apps in that category you should try. Take a look!
Retro Game Center
Let's start with an app called Retro Game Center. As you can already guess, this is an app that covers all your fave old-school games.
This app is basically a massive compilation of more than 15 thousand retro games you can reach for free. All the most well-known genres of games are covered and new ones are being uploaded from time to time.
Although the number of ROMs in this app seems massive, it's quite easy to navigate. That's cause all the games are organized by the genre and the year it originally came out. Plus, you can use various filters in the searching engine such as rating, release decade, and other keywords so it's easy to find something specific.
Herewith, you can mark all your fave games for easy access. Once you've found the game you'd like to play, all you've left to do is to click the "link ROM". After that, the file will be added to the game so you could instantly play it. Plus, the app can scan your device to detect all the ROMs you already have.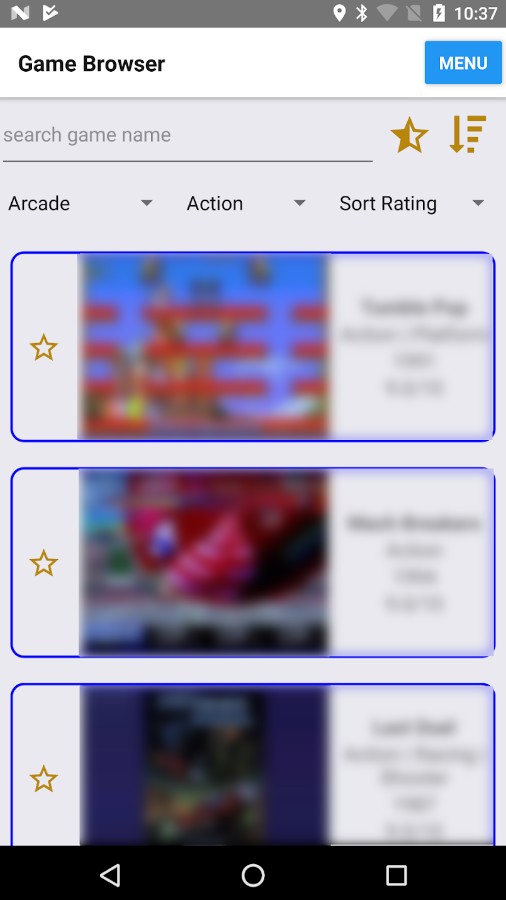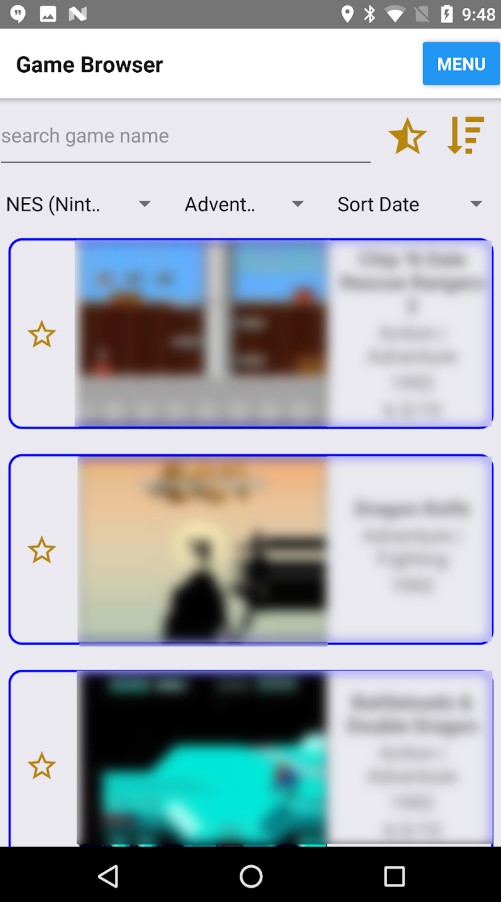 You may also like: 7 Free N64 Emulators for Android
GBA SNES NES ROMS AND EMULATOR DATABASE
GBA SNES NES ROMS is another popular ROM app that empowers you to load all your fave oldie games.
This app has all the basic features you might need. First of all, it covers a massive base of more than 3000 games. Herewith, all the games are organized by genres and developers so the app is easy to navigate. Plus, the app has a powerful searching engine with lots of filers such as the release year, tags, and all that.
You can also filter the games by the platform it was originally released for if needed. Plus, the app contains multiple compilations of the most popular games of the month, fan's faves, and more. The new games being added to the app each month so you'll always have fresh gaming material.
To start playing the game you need to tap on the "load ROM" key and it will start immediately right in the app. You can also mark all your fave games and add them to your personal list for easy access. The quality of the games is quite nice but you may find the sound a bit glitchy.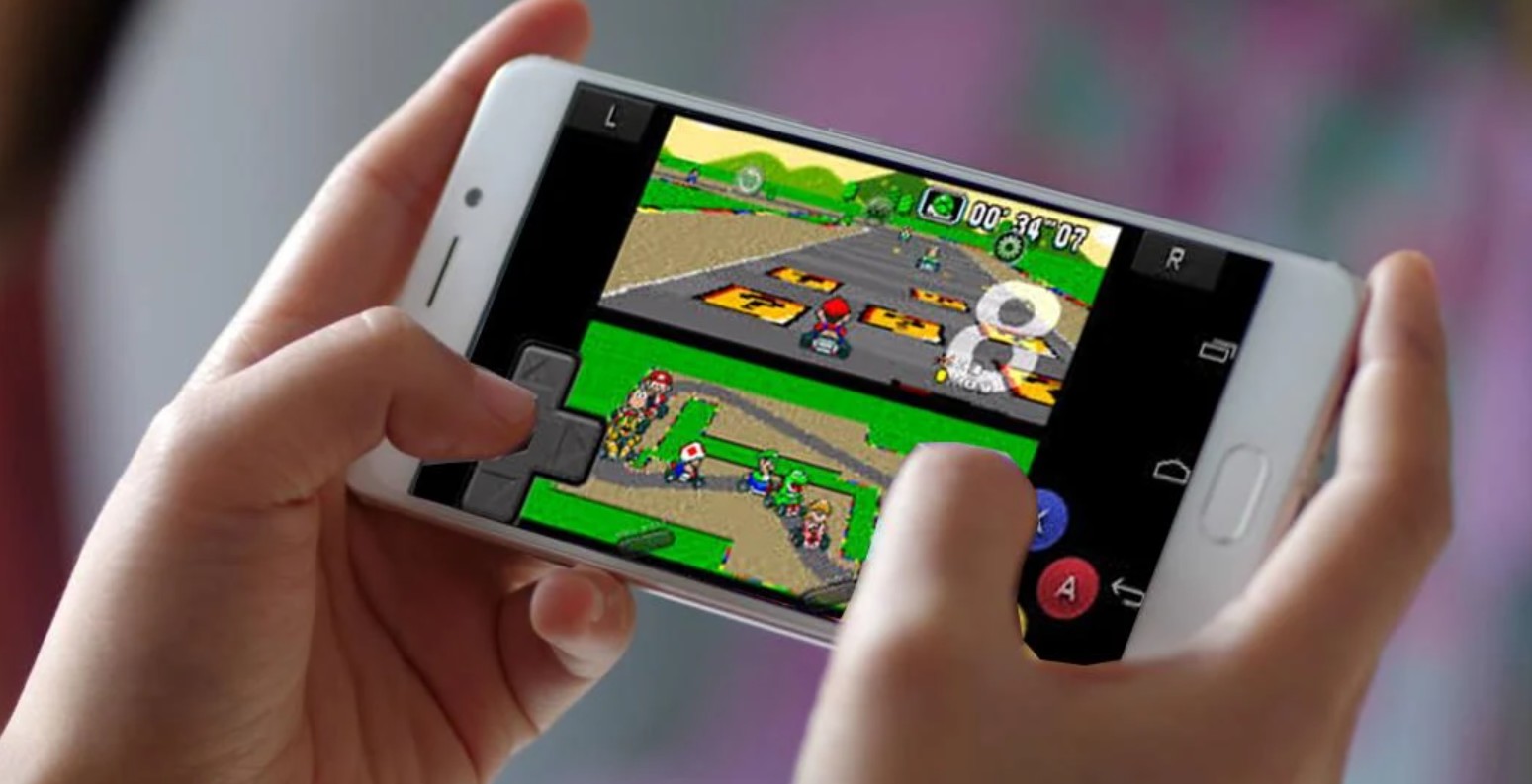 Roms Game Retro Download
It claims to be a solution for all those who cherish retro gaming.­ You know,­ those individuals who never seem to get enough of old-school games.­
This app is dedicated to downloading ROM files for classic games from consoles that may be languishing in our attics.­ The good news:­ it boasts an extensive collection of these games,­ evoking a nostalgic treasure trove.­ Dive into beloved retro games and immerse yourself in childhood memories.­
Plus,­ Android users can enjoy convenient features like customizable controls,­ save states,­ and even cheat codes.­
When it comes to features,­ this tool allows you to convert various types of measurements.­ I must admit,­ it may not sound very thrilling in this context,­ but don't worry,­ I'll explain it anyway.­ It's there for those who have an interest in exploring different metrics and their conversions.
Regarding drawbacks,­ it's not all smooth sailing.­ Some users have reported occasional crashes and slow downloads.­ Additionally, there's a possibility of accidentally encountering undisclosed paid features.­ It can be quite sneaky,­ don't you think?­
To summarize,­ if you're feeling nostalgic and seeking to relive those cherished gaming moments,­ this app could be your key to the retro paradise.­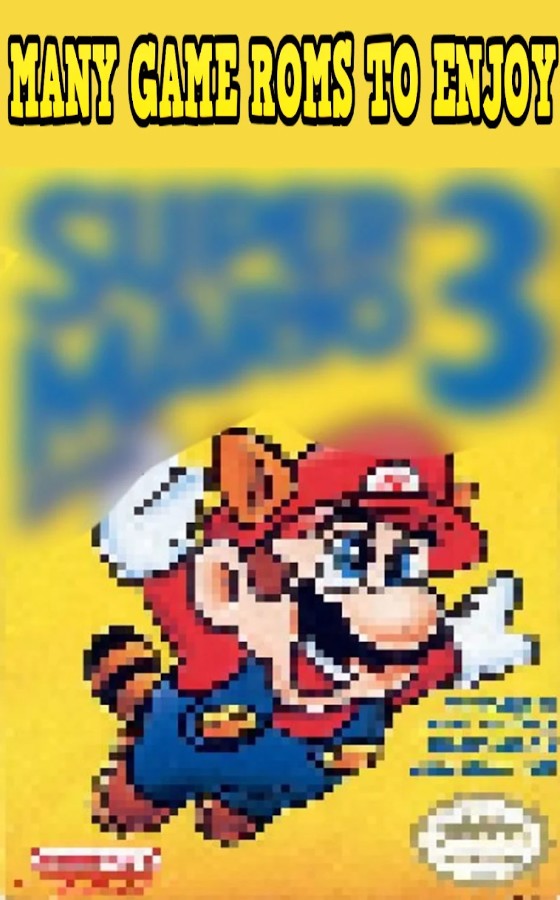 Classic Games – Arcade Emulator
Classic Games is an arcade emulator that gives you entrance to a massive base of classic ROMs.
This app covers all the best classic games such as Final Fight, Cadillac, Dino, and all that. Plus, it covers all the most famous games from various platforms — from SEGA to Nintendo. Although there are hundreds of games in this app it's quite easy to find something specific.
All the games are sorted by genres and consoles and the app also has a powerful searching engine. Thus, you can filter the ROMs by the release date, the developer, and all that. Installing a new ROM is easy — just click on the self-titled button and that's it — the game will start immediately.
Plus, all the ROMs you've loaded will be saved in your personal collection for quick access. And once you've installed the ROM you no longer need an Internet connection to run the game. The cool thing is you can even play in a local multiplayer mode with your mates via Wi-Fi. You can also save the game to come back to the same spot later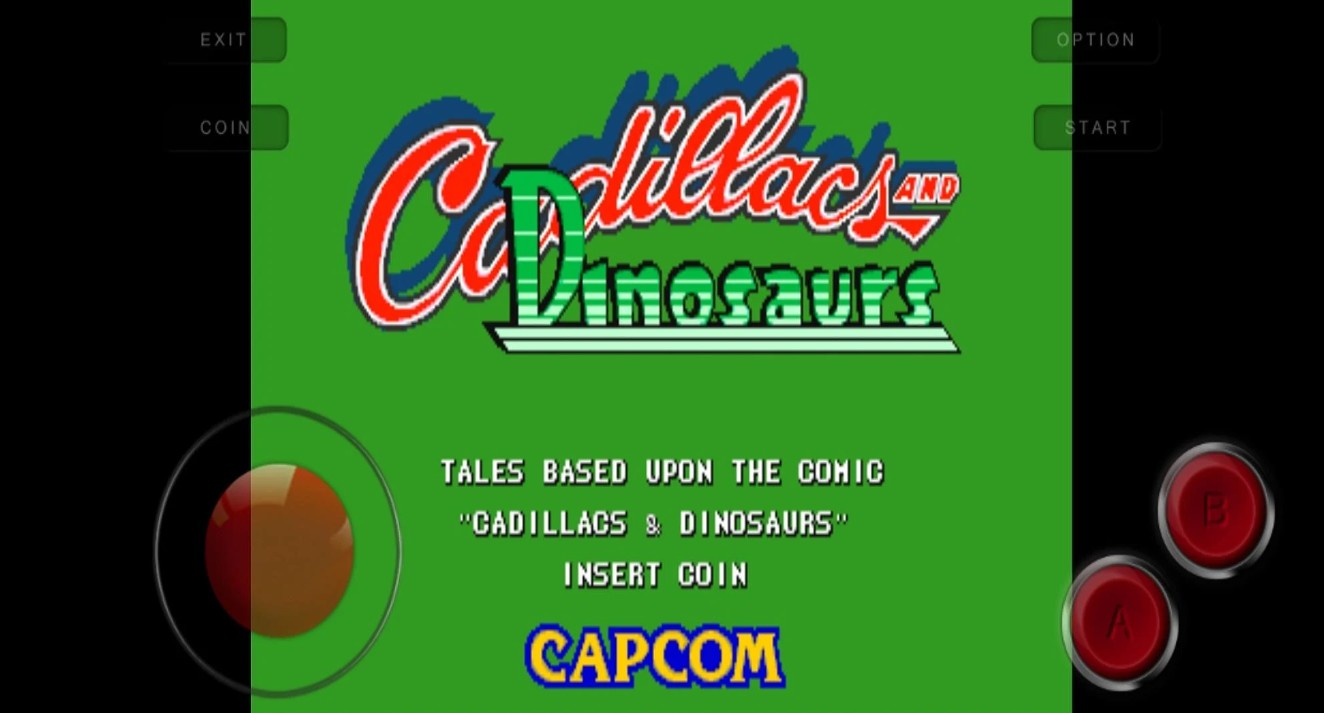 GBA GAME: EMULATOR AND ROMS
GBA GAME is an app for loading all types of ROMs.
The main goal of this app is to give you a one-stop source for playing your fave retro games. Plus, the app has a friendly UI so you'll quickly find out how it works. All you need to do to load the game here is to find it in the list and tap on the "load ROM" button.
Once it's done the game starts to load immediately. Herewith, you can automatically skip the intro and save the game at any time to come back to the same point later. All the ROMs you load being added to your personal collection, so they're easy to reach. Besides, the loaded games don't require an Internet so you can play anytime anywhere.
Speaking of the games covered by the app, there are hundreds of them in all genres. All the games are sorted by the genre and the platform as well so it's easy to find something specific. Plus, you can bookmark the games you want to play to not waste time searching next time.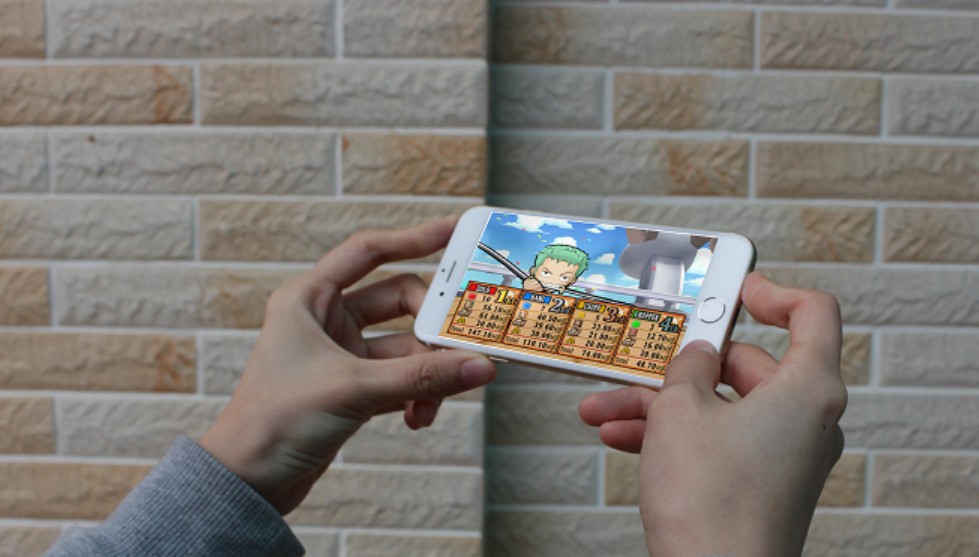 Romsmania
Romsmania is a site that has been on the market for a while. It's fair to say, this site has one of the most extensive ROM archives.
In the first place, you'll have no troubles with installing ROMS from this web to your Android so no worries about that. Plus, you can pick the format of the ROMS while the install which is also great. And even if you don't want to get any ROMs, there a 'Play Online' section that empowers you to load your fave classic games right in the browser.
As was already mentioned, this source has a massive base of ROMS and emulators of various genres. All of those are thoroughly organized so it's easy to navigate. Besides, you can use a searching engine with filters to find something specific. You can use such filters as the developer and the release date, and also sort the games by their popularity.
The site also covers various compilations such as best games of all time and all that (it totally depends on your taste though but those lists are helpful when you're not sure which game to pick). As for the emulators, all the consoles are covered as well — from Nintendo to PSP and Xbox.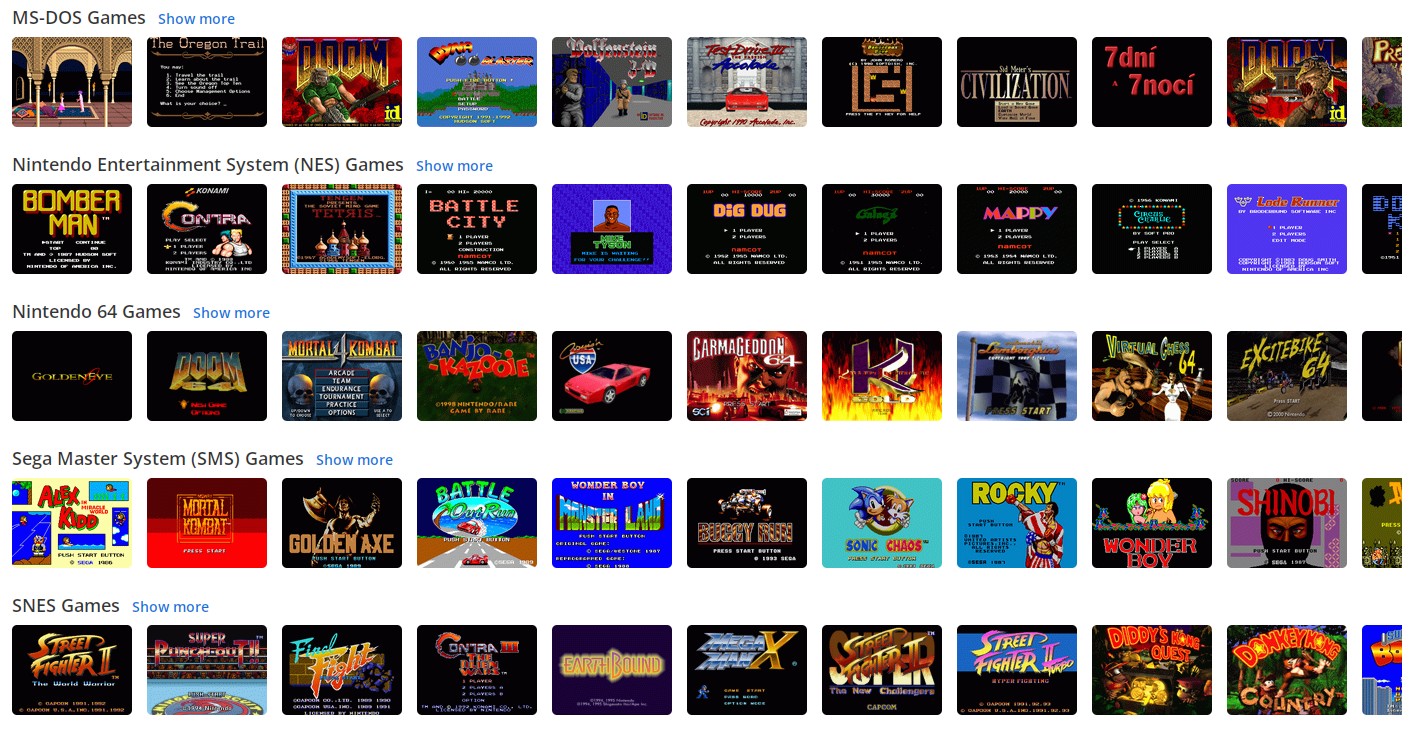 You may also like: 15 Safe ROM download websites
Gamulator
Gamulator is another archive that you can safely get the ROMs from.
This web is an absolute treasure for all the retro games fans as it covers more than just ROMs — there are also thematic articles, blogs, and other fun stuff. There are also lots of open discussions on various topics you can take part in. Plus, this website is famous for its large ROM collection filled with exclusive options.
In other words, even if you're struggling with finding a particular retro game the chance to get it here is quite high. The website also covers the games from all the possible platforms. Thus, no matter if your fave game was released on a PC, set-top box, or a console — Gamulator has you covered.
Plus, the website has a powerful searching engine that makes it easy to find the game that equals your taste. You can filter the games by platform, release, developer, and genre. In case you're not sure what you want to play, there are lists of the most popular games, fan's faves, and all that.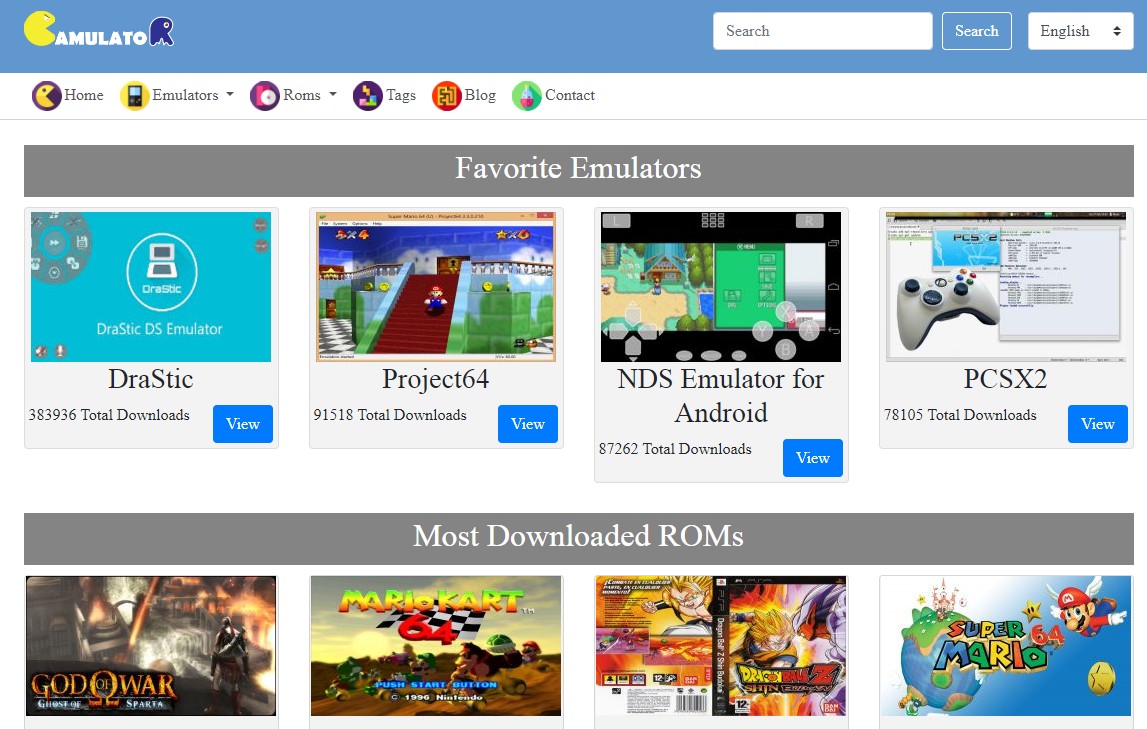 DopeROMs
DopeROMs is one of the most well-known ROMs sources.
This site is practically a massive archive with thousands of retro games. The collection of these sites goes down to the very classics — the games that were launched on cartridges. Herewith, this site is famous for having the simplest UI out there — it's incredibly easy to find something there even if you don't know what you're looking for.
There are four sections placed on the main page — ROMS, Emulators, Arts, and Support. You can move through the source using these parameters and there're outstanding searching engines within ROMs and Emulators. When you'll find the game for yourself and click the install switch the site will take you to the TheOldComputer where you can install the ROMs.
All the games are organized by genres so it's easy to find something specific. Plus, all the games on this website are already translated into your language. Thus, you can not bother about the country the game was originally released in. As you start playing, the game also grants you to save yourself to come back to the same point later on.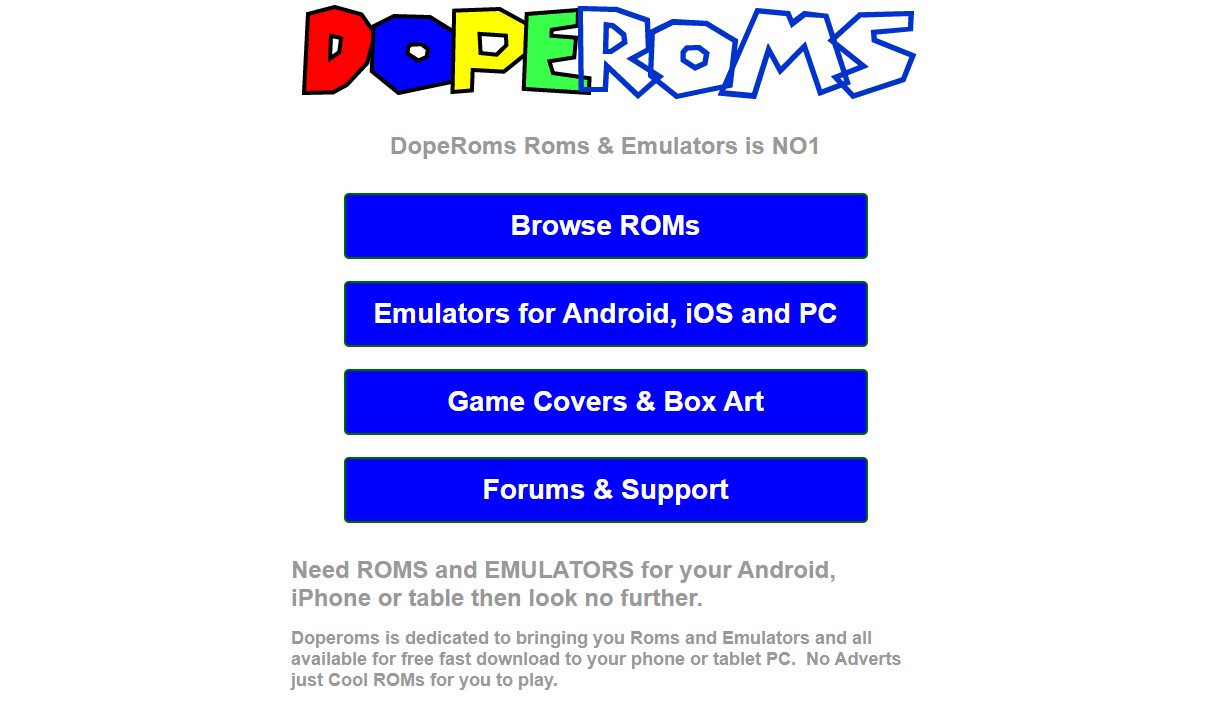 GBA DOWNLOAD PRO: Download Rom
This incredible app brings back all those nostalgic childhood memories and lets you relive your favorite pixelated adventures on your Android device.­
You have this app that claims to be a treasure trove of classic GameBoy ROM files,­ those games that took up way less storage space than today's selfies.­ Luckily,­ it lives up to its promise—­allowing you to download and play all the nostalgic gems like Poké­mon and Super Mario.­
Main Features:
A vast collection of classic GameBoy ROMs
Easy-to-use interface with intuitive navigation
Search functionality for finding your favorite games
Metrics conversion for tracking your gaming prowess
Now,­ let's discuss the less favorable aspects.­ There are indeed paid features available.­ In order to access certain premium titles or enjoy an ad-­free experience,­ it may require a financial investment.­ However,­ consider this:­ isn't it worth paying a bit to immerse yourself in the nostalgic wonders of your childhood?­
To sum up, whether you're an avid fan of retro gaming or simply curious about the gaming era of yore,­ give it a try.­

Emuparadise
Emuparadise is a ROM compilation web that can rightfully be called a fan favorite.
The first thing you need to keep in mind about this source — it has been on the market for a long time. That's why it might look a bit old-school in comparison with some newer sources. However, the web still has a user-friendly interface with easy navigation, and the ROM collection you can get from here is quite solid.
This site covers all sorts of oldie games for all the gaming machines you can think of. Plus, all the games are thoughtfully organized by the date, the platform, the genre, and all that so it's easy to find something specific. There are also lots of so-called quick links with thematic compilations of ROMs and other stuff.
But the coolest thing is — you don't even need to get the ROM to play your fave oldie game as you can do it online. At that, the website is not overloaded with ads that may annoy you or give you some virus. Apart from ROMs and emulators, the site covers lots of gaming-related stuff such as graphic novels, magazines, tutorials, and much more.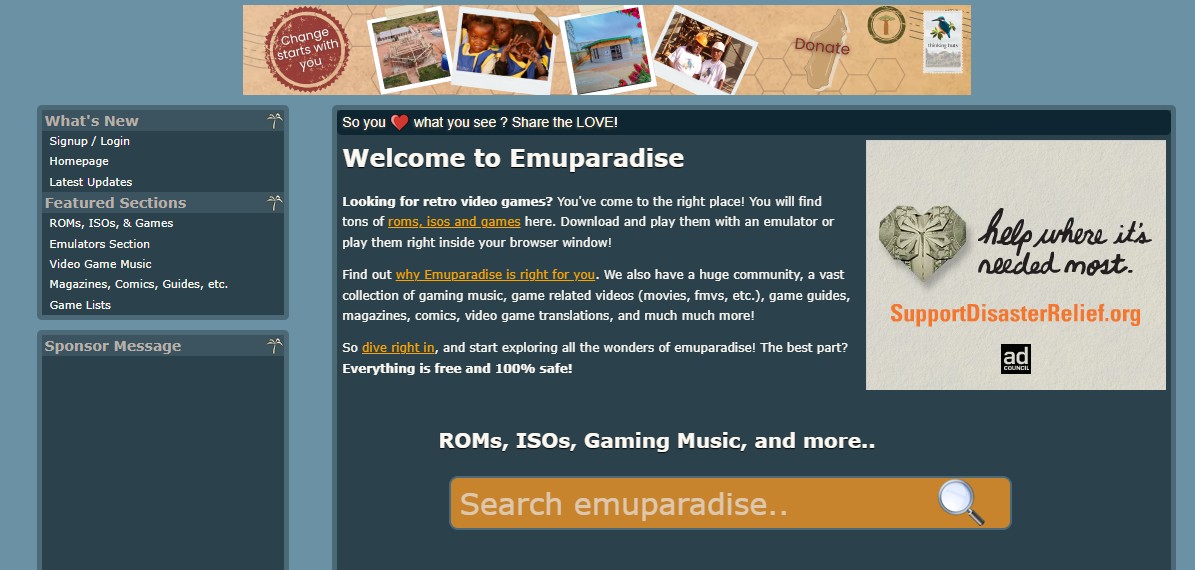 Loveroms
Loveroms is another source you can get free retro ROMs from.
Along with similar sites, this one also has a wide range of ROMs for all the most beloved retro games such as Super Mario, Final Fantasy, and Pokemon. It even covers a compilation of old Harry Potter games for PC we all love (yeah, the ones with glitchy graphics and hilarious sounds).
Plus, the site covers games released on multiple platforms — from consoles to PC and even cartridges. All the games are classified by genres so it's easy to navigate through the site. Plus, you can use the search engine with extra filers to find something specific. All the games come with detailed descriptions and tags so you'll know exactly what you're going to play.
In case you're not sure which game to pick you can always view the thematic compilations of the most popularized games or the fan's faves. The only bad thing about this source is the number of ads it has. Frankly speaking, the ads are everywhere and there are even some pop-up ones. Of course, you can quickly close all the ads but it's still hella annoying.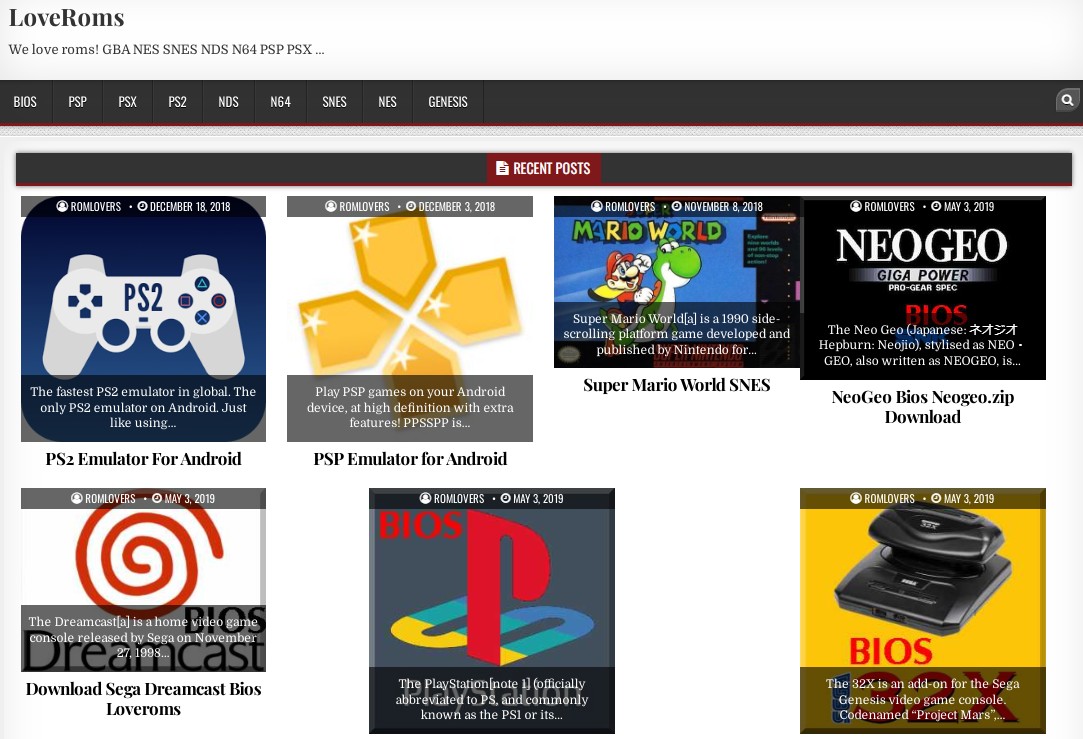 ROM Installer
This app is a great source of old games for real fans of retro vibes.
When you open this app, you get access to a huge library of ROM games. Just choose your favorite one and enjoy the gameplay.
The main menu presents a variety of options that cater to different needs.­ These include ROM downloads,­ customization features, and various settings that can provide you with a sense of expertise in coding.­ However,­ the app offers practical functionalities as well.­
For instance,­ it enables automatic backups and provides easy recovery options in case any modifications go awry during your experimentation process.­
Get ready for an exciting revelation –­ some features in the app require a payment.­ That's right,­ while the initial download is free, unlocking the full range of options means reaching into your wallet.­ But fear not!­ It's not all negative –­ these paid features can actually offer some pretty neat functionalities.­
When it comes to additional features,­ you'll discover useful tools like a file manager and root explorer that can satisfy your inner digital archaeologist.­ However,­ keep in mind the immense power they hold because tampering with system files without caution could transform your phone into nothing more than a fancy paperweight.­ It's crucial to handle such capabilities responsibly.­
In general, this app can help you to dive into the huge number of retro games, so I can recommend you it.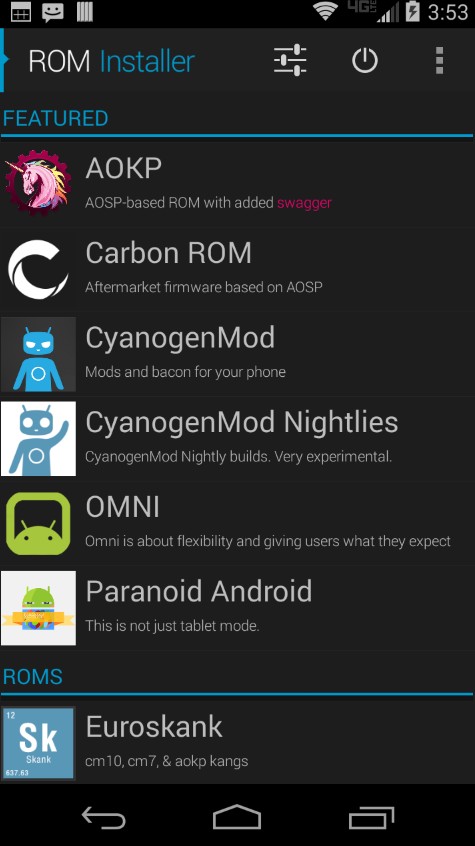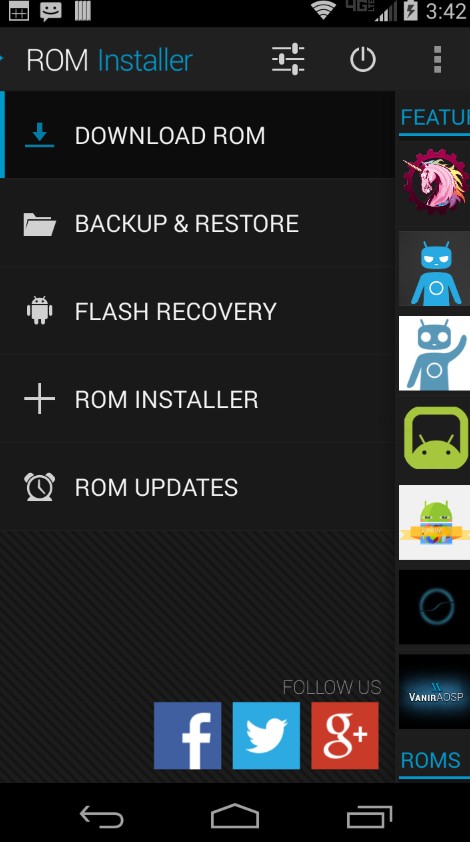 You may also check: 11 Free NES emulator apps for Android
Romulation
And lastly, Romulation is a ROM archive that gives you entrance to all the best retro games.
Apart from its sister sites on our list, this one doesn't allow you to get ROMs without any effort. This site runs on a point system and each download will cost you a particular amount of points. You'll get 10 thousand points for the registration but you'll need to take some actions to get more.
The rules are simple — you upload some new files on the sire — you get points (sounds fair, isn't it?). If you'll keep uploading new data regularly you'll quickly get the regular participant rank but it won't happen after one or two uploads. This rank will give you 500 points per day but only if you'll keep proving you deserve it.
There's also a quick way to get points — to become a premium member but it will cost you real money. However, if you're not planning to get a bunch of games you — don't even bother, the registration points will work. Plus, there are some ROMs you can get for free as well.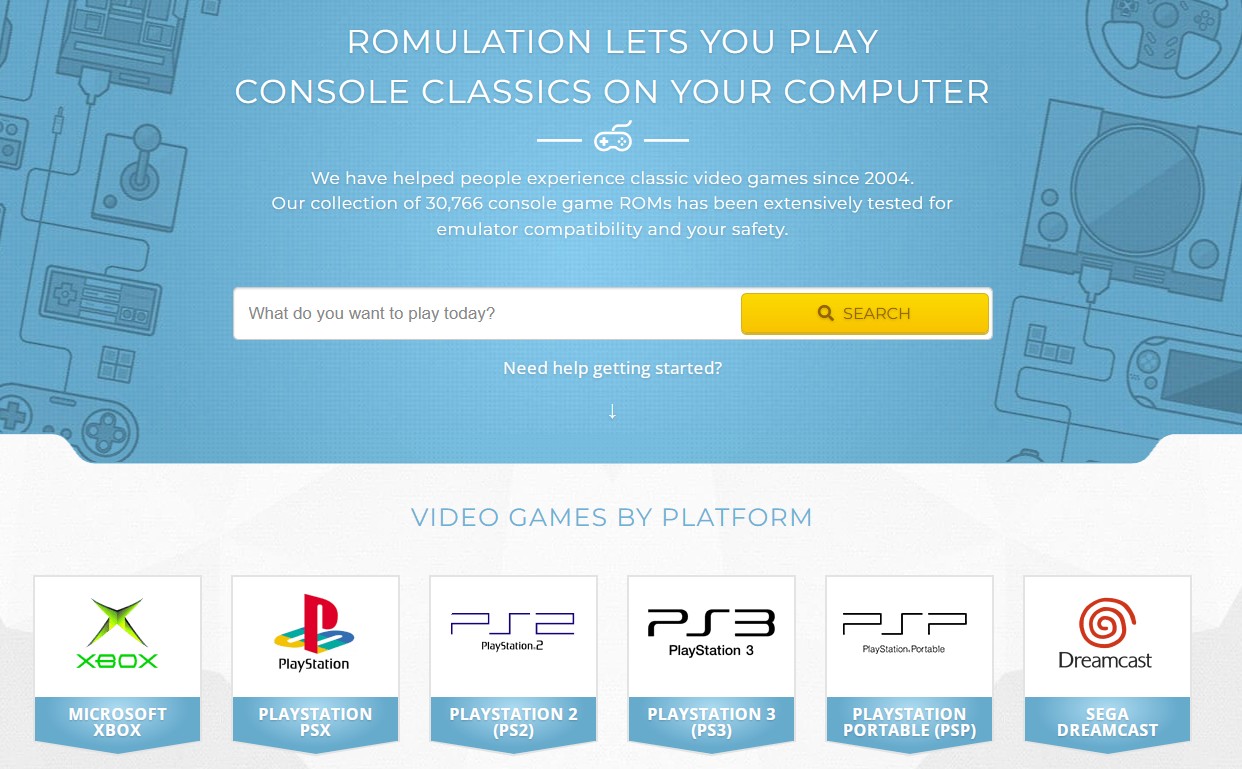 ROMs Download
This app serves the purpose of assisting you in downloading ROM files for various uses.­
One notable advantage is its user-­friendly interface that proves to be quite intuitive and effortless to navigate.­ This quality is especially beneficial for those without advanced technical skills. The main menu is impressively organized, making it easy to access the app's essential features.­ As a result, users can easily search for and download ROMs that match their favorite games or other software applications.
This app offers a wide range of features and useful tools. You can easily search for ROMs on different gaming consoles and handheld devices. Though, there are some paid features, this app still can help you for free.
So, ROMs Download­ is a convenient tool for individuals interested in discovering and obtaining ROM files for various platforms.­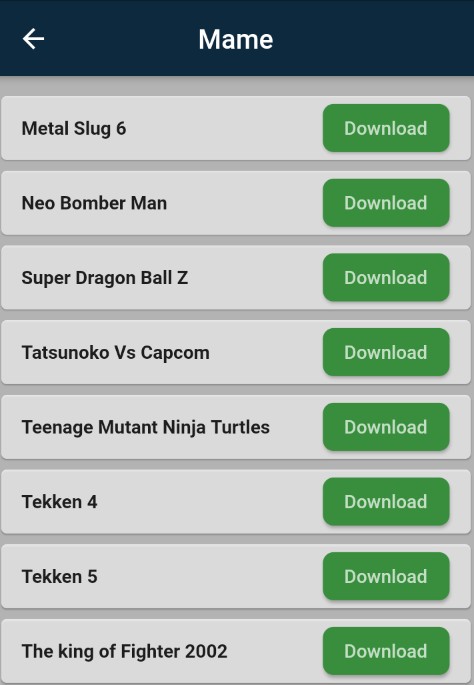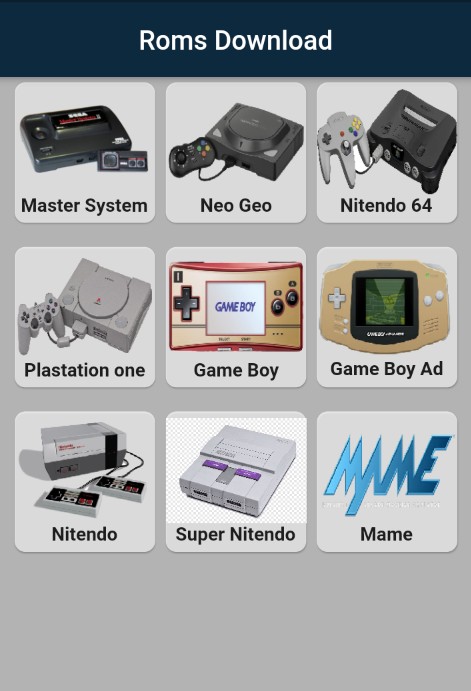 UniPatchere
This tool proves to be valuable for individuals who have an interest in downloading ROM files and indulging in retro games.
UniPatcher,­ a utility app for Android devices,­ offers the convenience of applying patches to ROM files.­ It empowers users to modify and enhance their ROMs,­ granting greater control over performance and appearance.­ While not as widely recognized as some mainstream apps,­ UniPatcher has garnered popularity among Android enthusiasts.
Moreover,­ UniPatcher offers additional functionalities that significantly enhance your experience with customizing ROMs.­ It caters to both novices and proficient users,­ ensuring that you don't require extensive technical expertise to utilize its full potential.­
But,­ it's important to consider a few drawbacks.­ While UniPatcher offers a good range of features,­ it may not be as exhaustive as some other similar apps in the segment.­ Certain advanced options for ROM customization might be lacking for some users.­
In conclusion, UniPatcher proves to be a convenient application for Android users seeking to modify and personalize their device's ROM files.­