Who doesn't enjoy a good race? We all do! Racing games take a major part of the market, and new hits keep coming out all the time.
That's why we've picked up the 10 free multiplayer racing games for Android & iOS that will blow your mind. These racing games have everything you may need: HQ graphics, a wide range of cars, realistic physics, and racing tracks that gives a strong adrenaline rush. You'll get to compete with friends and other users without spending a cent. Take a look!
Need for Speed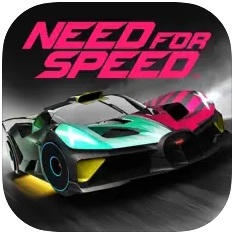 Let's start with the classics. It's a legendary racing game we've all played or at least heard of.
This multilayer game meets all the canons of a classic PC version. It lets you drive cool cars and join insane street racing. The game covers a massive range of cars, so everyone could find smth to like. Plus, there are dozens of customization options that let you create a fully personalized vehicle with the best engine ever.
All in all, there are over 2 million customization options, so the opportunities are practically endless. Your goal here is simple: participate in as many street races as possible, trying to get on top of the leaderboard. The game covers a bunch of competitions for you to join, and all of them take place in new locations with unpredictable obstacles and strong competitors.
Of course, this game wouldn't be completed without local cops always trying to stop underground racing: make sure to escape the chase to not lose your car. It's originally free but has some in-game purchases you can totally ignore.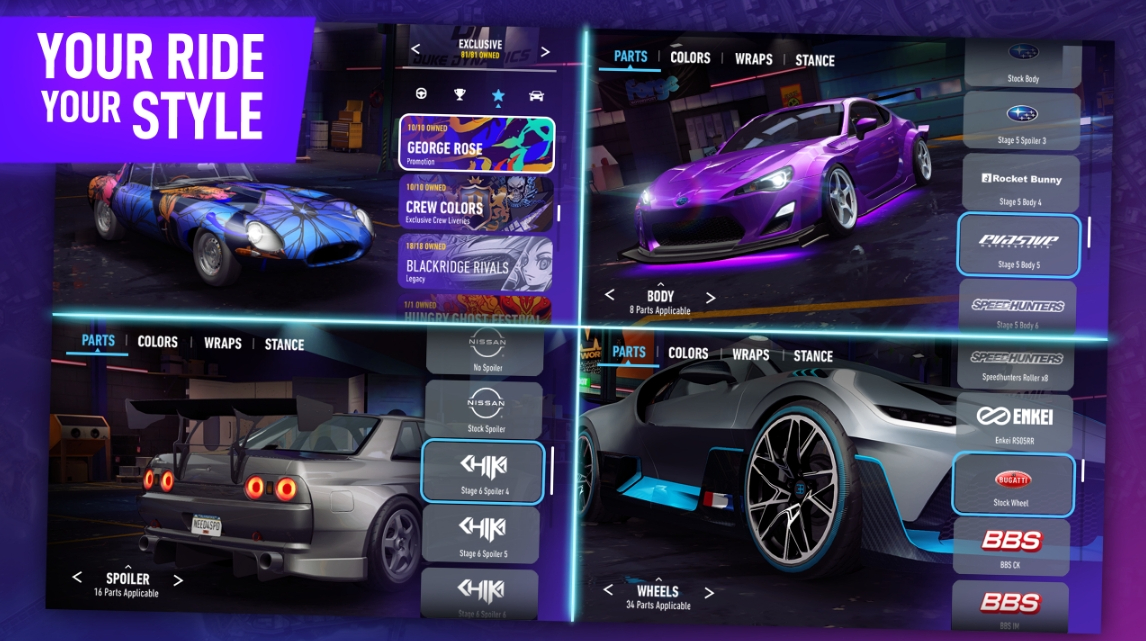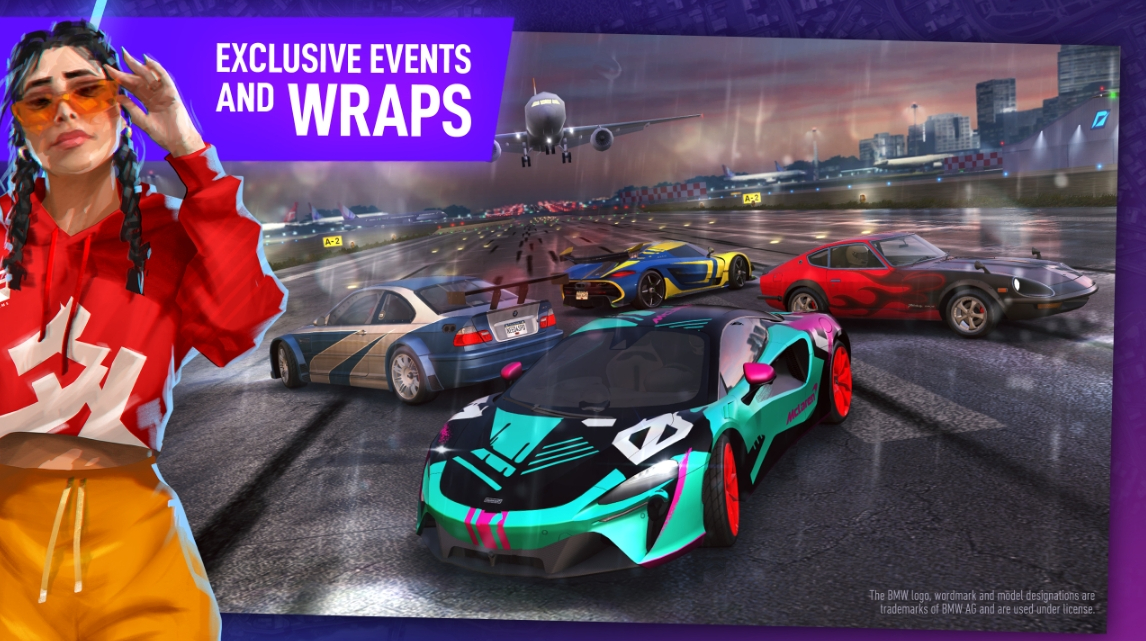 You may also like: 10 Best Offroad Racing Games
Asphalt 8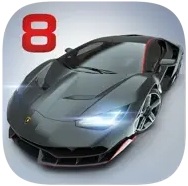 That's another mobile version of a popular PC game.
It's faced-paced racing that lets you burn rubber in dozens o challenges with real players. You'll get to race with up to 12 opponents at the same time that are all real people with their own driving styles and skills. You may rather race with random users or ask your friends to join a competition.
The game lets you create a full-on avatar. There are a bunch of clothing items, costumes, and accessories that let you create a racer that looks like you (or just some cool one, it's up to you). As for the vehicles, there are over 300 official machines including Ferrari, Lambo, Ford, and much more.
Herewith, the game covers various types of vehicles, including bikes, so feel free to pick whatever your heart desired. Plus, you get to tune your car with 2K+ options to make it fully unique. The game covers multiple carrier events and challenges for you to pass. There are also o6 unique modes for every gaming style needed.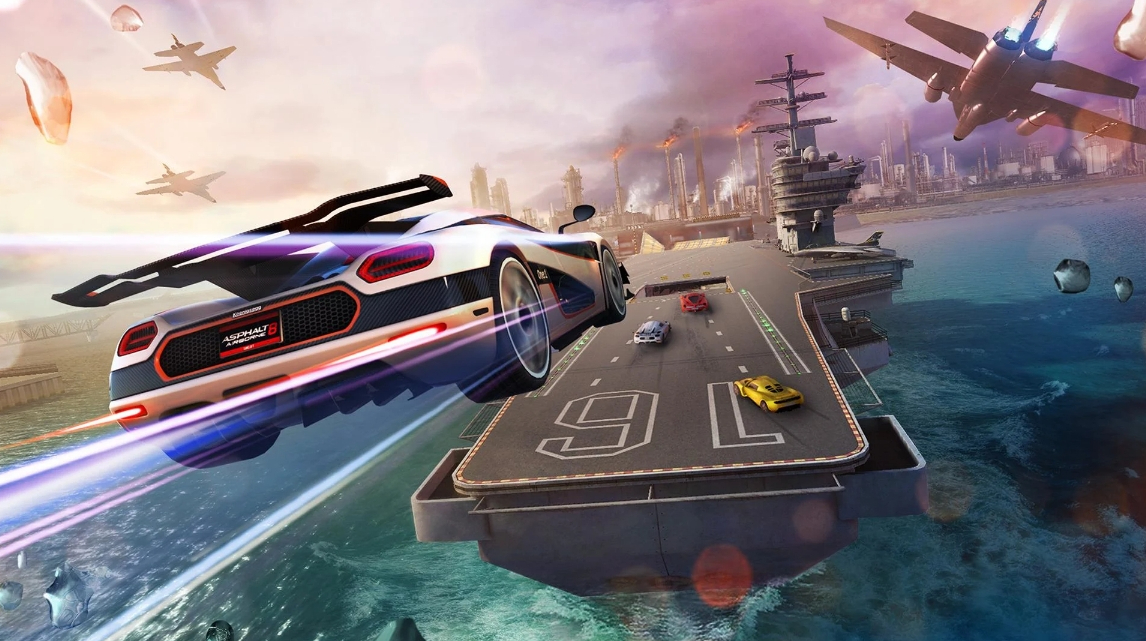 Real Racing 3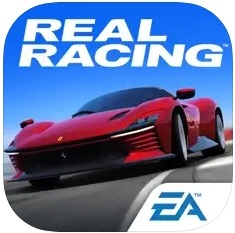 If you're looking for an ultimate racing exp on mobile, don't get past this game.
This game covers a wide range of real-world tracks and locations you can enjoy while racing. Ever dream to drive in Formula 1? Well, this game has you covered. For now, there are over 40 licensed circuits and 20 locations to explore, so you won't get bored here. Plus, there are over 250 detailed cars from real brands like Porsche, Aston Martin, Lambo, and all that.
The game comes with a real-time multiplayer mode that lets you race along with other worldwide players to find out who is the fastest one of all. Each race includes up to 8 cross-platform players for you to compete with. In case you're not in the mood, you can always ride along with AI-controlled cars to test your skills.
Beyond that, the game features an incredible amount of events. There are over 4K options, including Cup races, Formula 1, and so on. All races can be viewed from multiple camera angles to fully enjoy the vibe. The game also features high-quality visuals, which makes it take quite a lot of your memory space.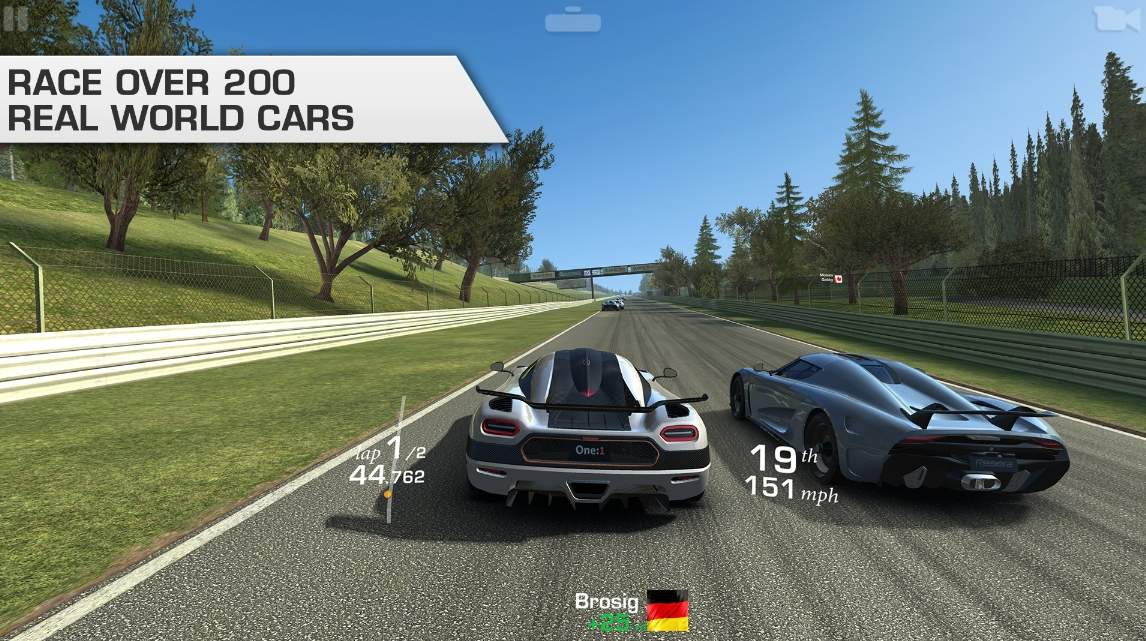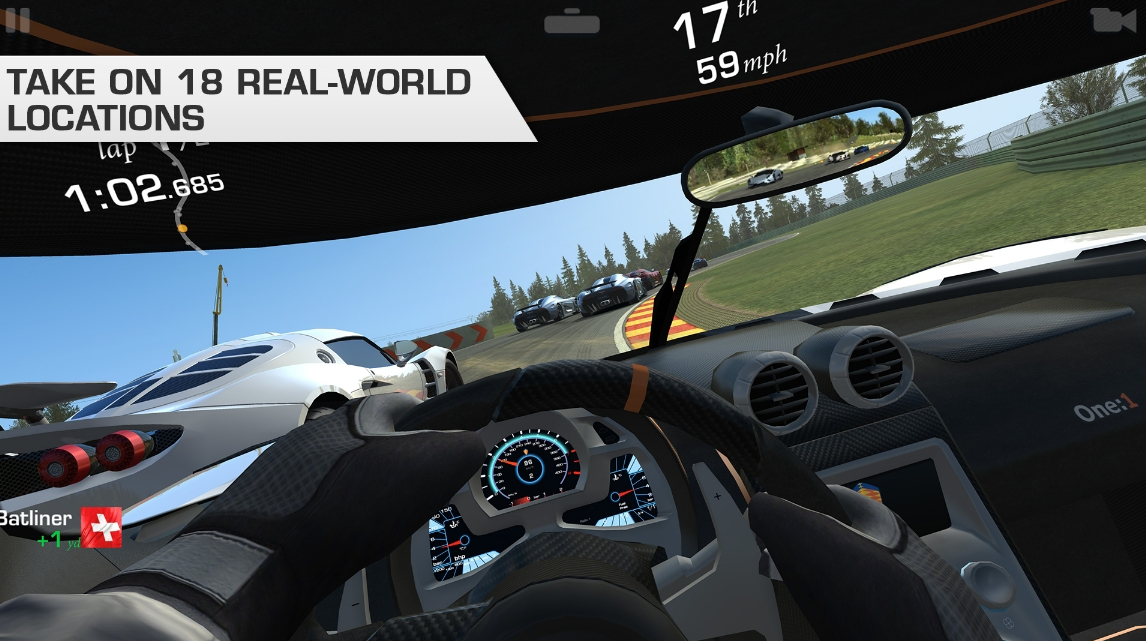 CarX Highway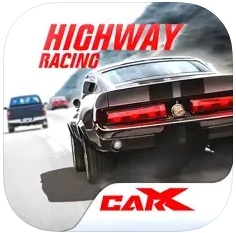 Next, we have the game that lets you become a real racing king.
Fair to say, this one features everything you may need from the genre. There are plenty of multiplayer competitions, a cool campaign plot, a bunch of events, and realistic physics. And of course, the range of vehicles won't be disappointing as well. As you may guess from the name, this game lets you drive around traffic-packed highway roads, which is a lot of fun.
The game covers several modes that let you contest with real users or AI-controlled cars to test your skills. It comes with over 50 cars to choose from and customize by your will. The game covers multiple worldwide locations in the USA, France, England, and more.
Along with that, there's a campaign mode where you can dive right into the world of street racing. According to the plot, you'll need to uncover the tricky activity of secret organizations and ruin their plans till it's too late. How does it correspond with racing? Well, download the game and find out!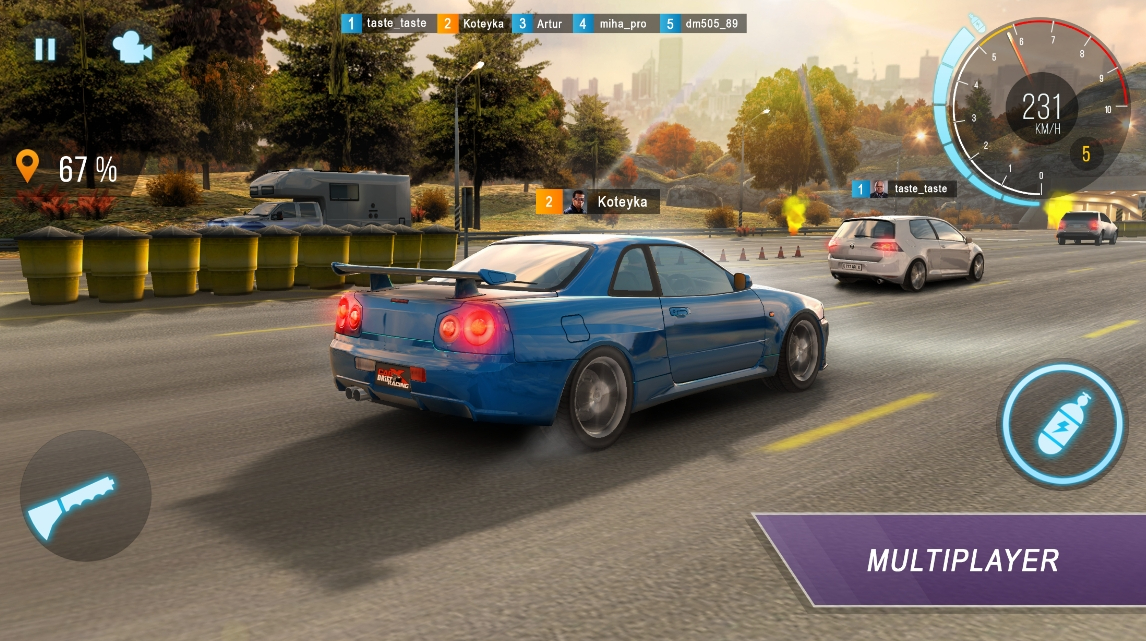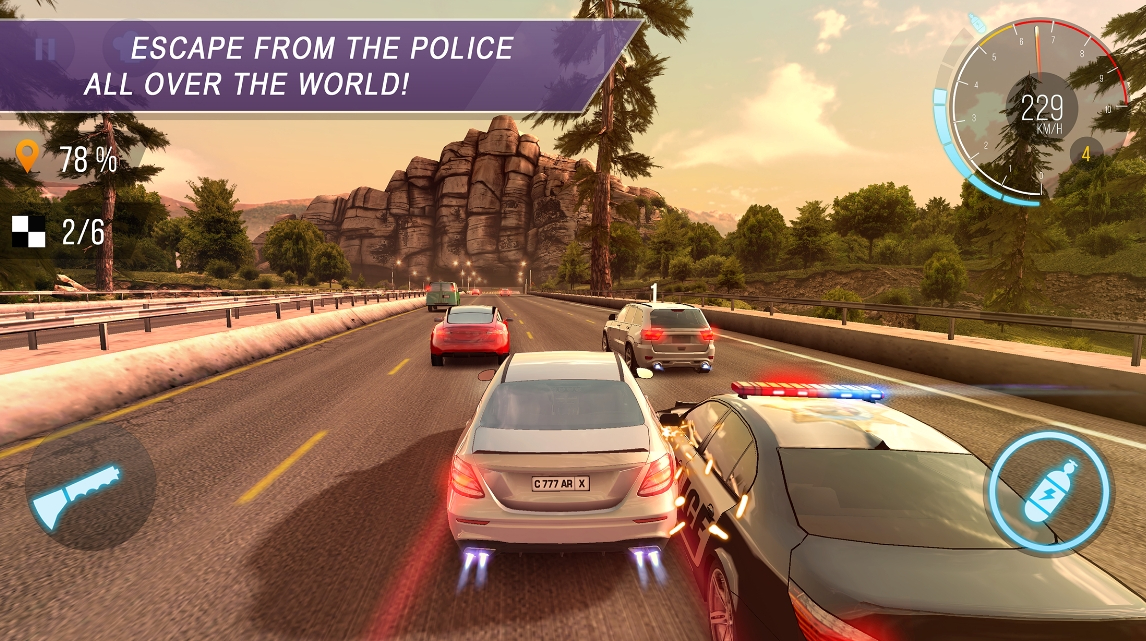 CSR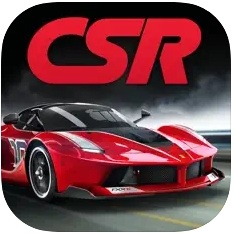 That's a classic game that lets you race along city streets worldwide.
The game comes with stunning graphics and addictive gameplay that will hold your attention for hours. It features over 100 licensed cars from real manufacturers, including the most prestige ones. You'll get to drive Bugatti, McLaren, Porsche, and much more. You'll get to personalize all the cases and tune them by our will.
As for the upgrades, you won't only get to change the visual of your vehicle. The game lets you upgrade the engine, get new tires and lessen the weight of your car faster. The game also has a system of boosters you can get for coins. Some items can be bought for real money, but most of them only require in-game coins.
The game covers a multiplayer mode that lets you compete with racers around the globe. More to that, you can gather with your mates and compete against other crews if needed. There are plenty of fun locations to race in, and the console graphic makes it even more fun.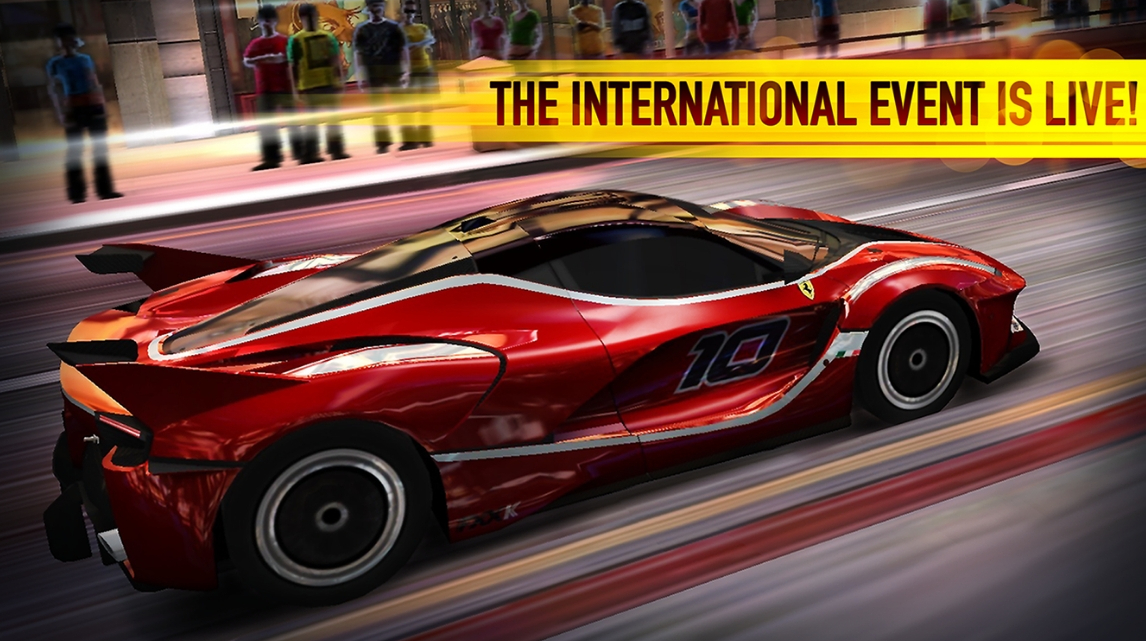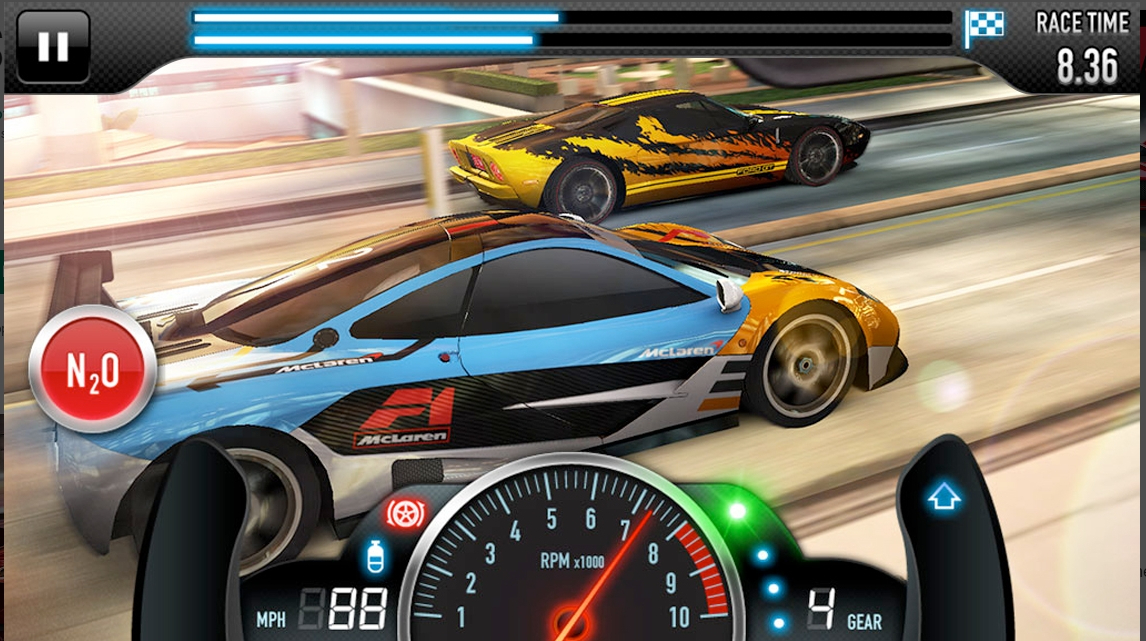 Check also: 5 Best NFT Racing Games
Traffic Tour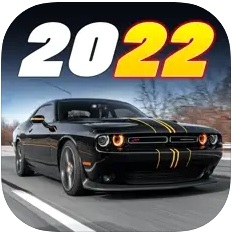 It's another highway racing game you can play along with your plans.
This is an endless arcade game that makes sure you won't get bored after 10 mins of playing. It comes with smooth driving simulation and high-quality graphics you'll totally appreciate. The game offers several lines for you to choose from, so you may rather race along with friends, compete with random users or just sharpen your skills in a single-player mode.
Plus, there are a bunch of career missions that let you dive in and fully enjoy the race. You'll get to ride along endless roads, overtake traffic, and much more. There are over a hundred missions to complete, o you can spend hours playing. The game covers multiple vehicles to pick from, but you'll really need to work to unlock them all.
You'll also get to tune and upgrade your cars as needed to make them more powerful and fast. As for PVP racing, you can unlock dozens of fun locations to race in. The game covers numerous control modes like buttons, tilt, or steering wheel, so you can pick the one you like most.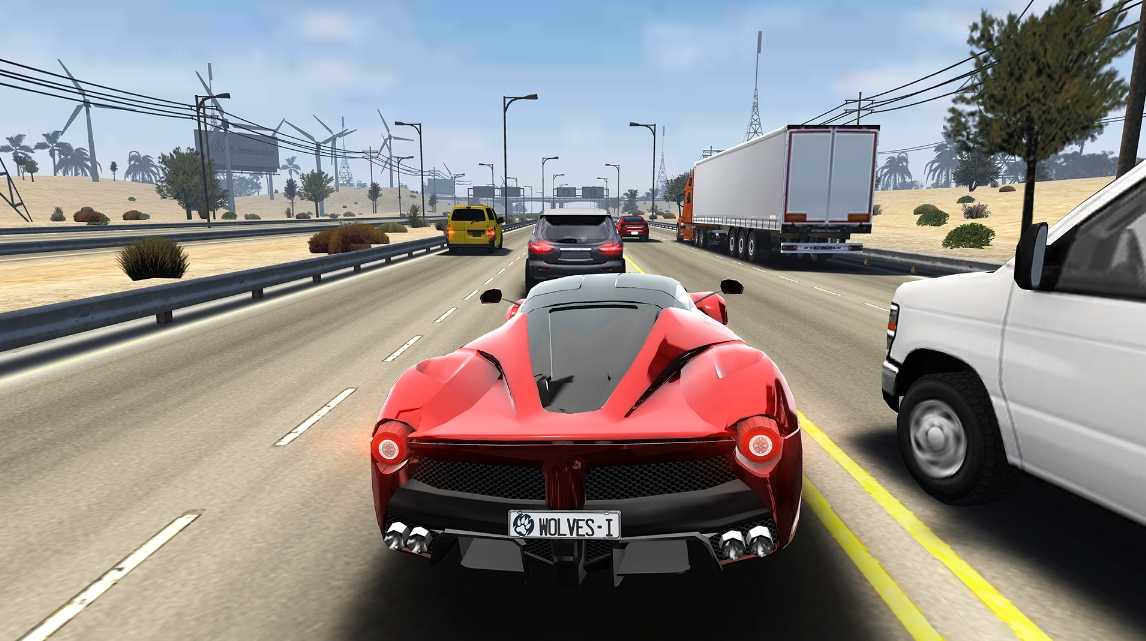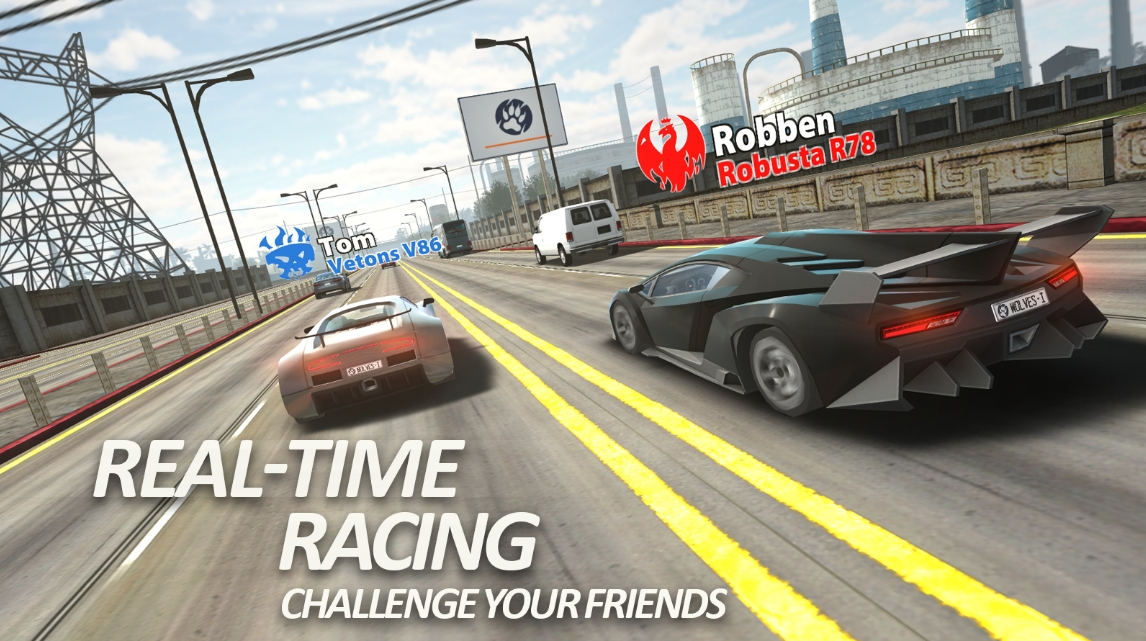 Gear.Club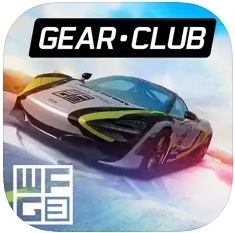 If you're a fan of games that give you an adrenaline rush, this is the one.
This game lets you dive deep into the world of cars and racing and provides a stunningly realistic experience for all. The game pays much attention to simulated engines and aerodynamics to make sure everything looks and fell lifelike. There are plenty of things for you to do here as well: you can complete missions, compete with friends, join championships, and just take unlimited races.
Along with that, the game offers a wide variety of machines for you to collect. Every vehicle is fully customizable, so you can create a car that matches all your prefs. You can personalize the design, and unlock new engines, tires, and more to get the most powerful car of all.
Besides, the game covers breathtaking locations that won't let you get bored. And if that's not enough for you, you'll get to actually engineer certain parts for your vehicle to get maximum capacity. How cool is that? The game is completely free, but some items can only be bought for real money.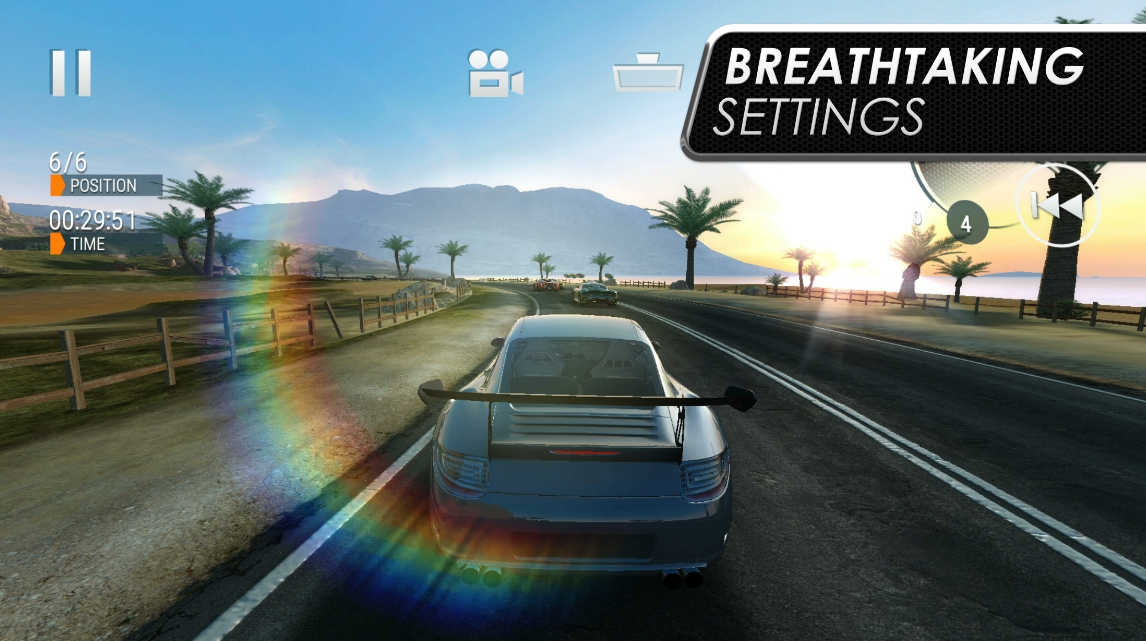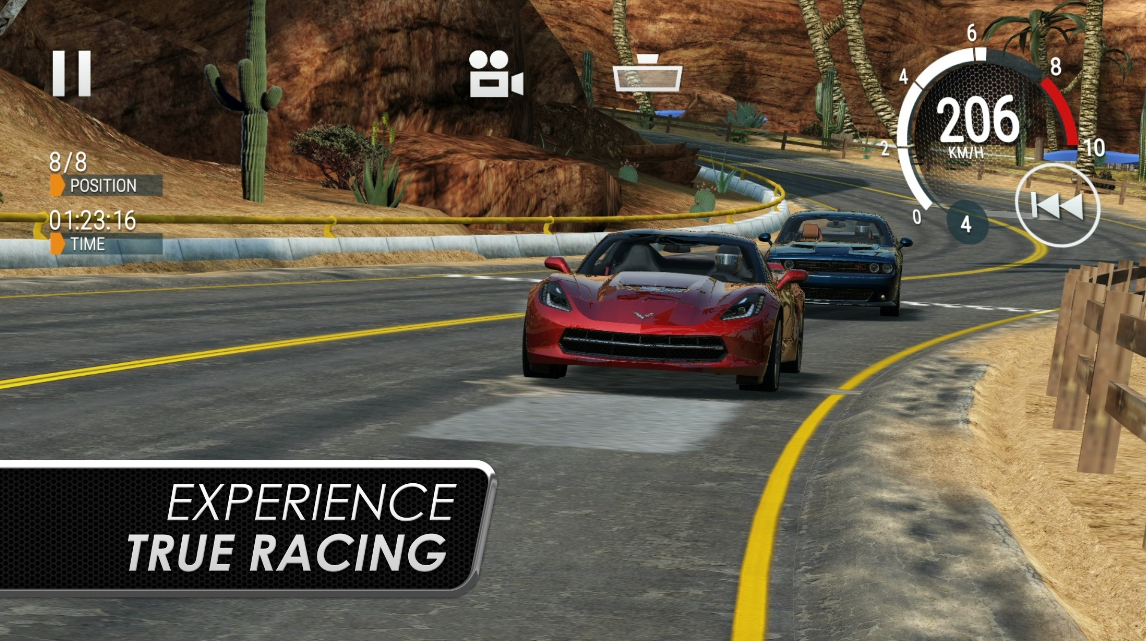 GT. Racing 2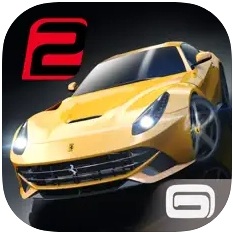 Here is a game that lets you ride the most prestigious vehicles in the world.
The main goal of this one is to give you the highest level of driving enjoyment, regardless of the mode. It's a highly realistic racing sim that features over 70 licensed vehicles from top manufacturers around the globe. You can unlock the machines one by one till you collect them all. Plus, all cars are fully customizable, so you can modify them with new engines and tuning.
More to that, the game covers 12 real-life tracks in multiple locations, and you'll get to explore them all one by one. You'll get to test your driving skills on all the famous tracks, trying to become the fastest racer of all time. The game also covers over 1500 events, and new challenges come out on a weekly basis.
The events include various kinds of racing such as duels, knockout, classic race, and much more. You may rather test your skills in a solo mode or contend with your pals in a multiplayer one. You may also join multiple teams and compete with crews if needed.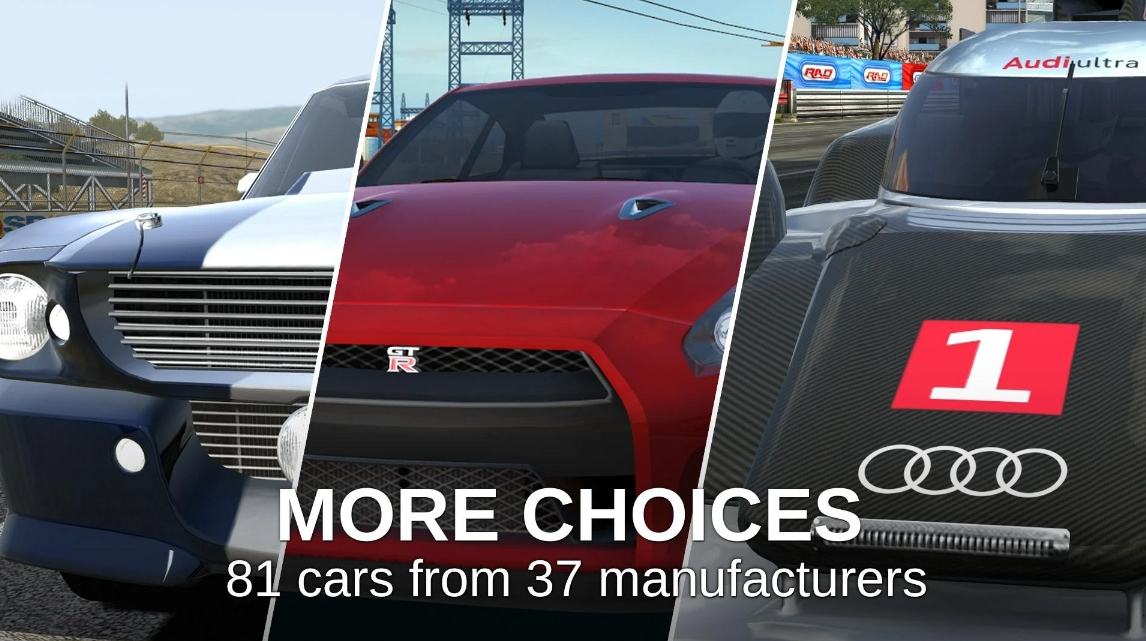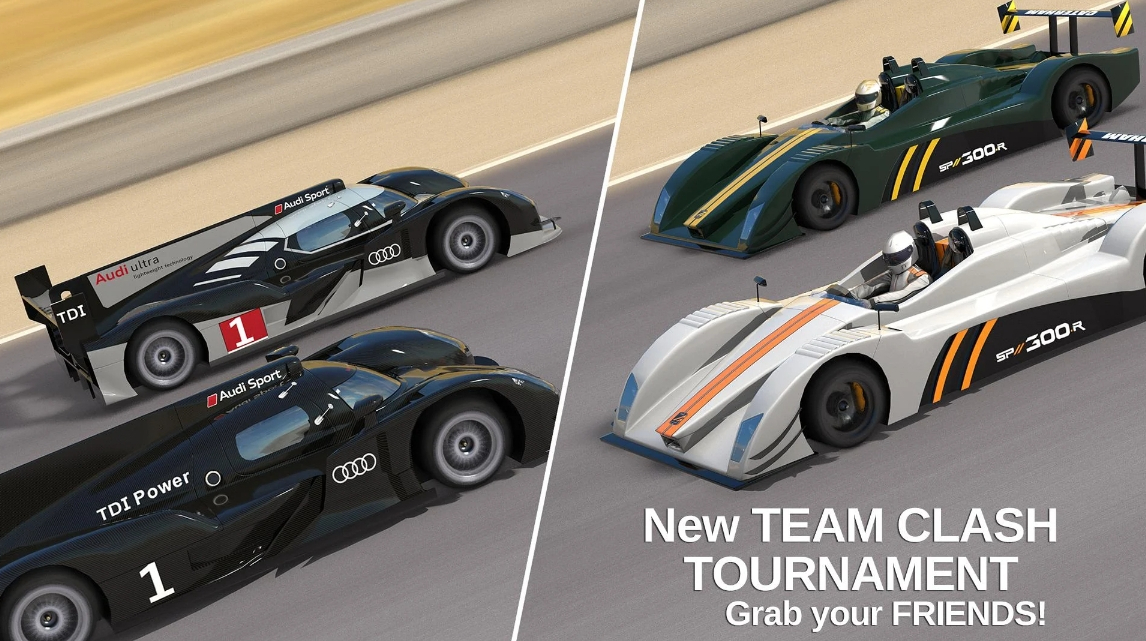 CSR Classics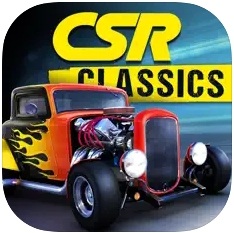 This game is here to please classic car lovers.
Apart from the previous games, this one is not limited to modern, prestigious cars. It actually lets you drive the greatest vehicles of all time. The game covers such cars as Shelby Mustang, Plymouth Superbird, Camaro, and much more. It lets you immerse into the world of old car fanatics because you'll actually need to restore your vehicle here.
That's right, you'll need to turn an old rusty (but still legendary) car into a gorgeous, powerful vehicle. You'll get to upgrade the engine, get a new tire, add tuning, and much more. All in all, there are over 50 machines for you to try, and you can collect them all as the game goes on.
As for the racing, you'll get to ride around the city taking on gangs and participating in cool races. Your goal is to become an actual king of the streets, but it will take lots of work to get there. It comes with a multiplayer mode, so you can gather with friends for an iconic driving experience. The game has high-quality graphics, so you won't get disappointed here.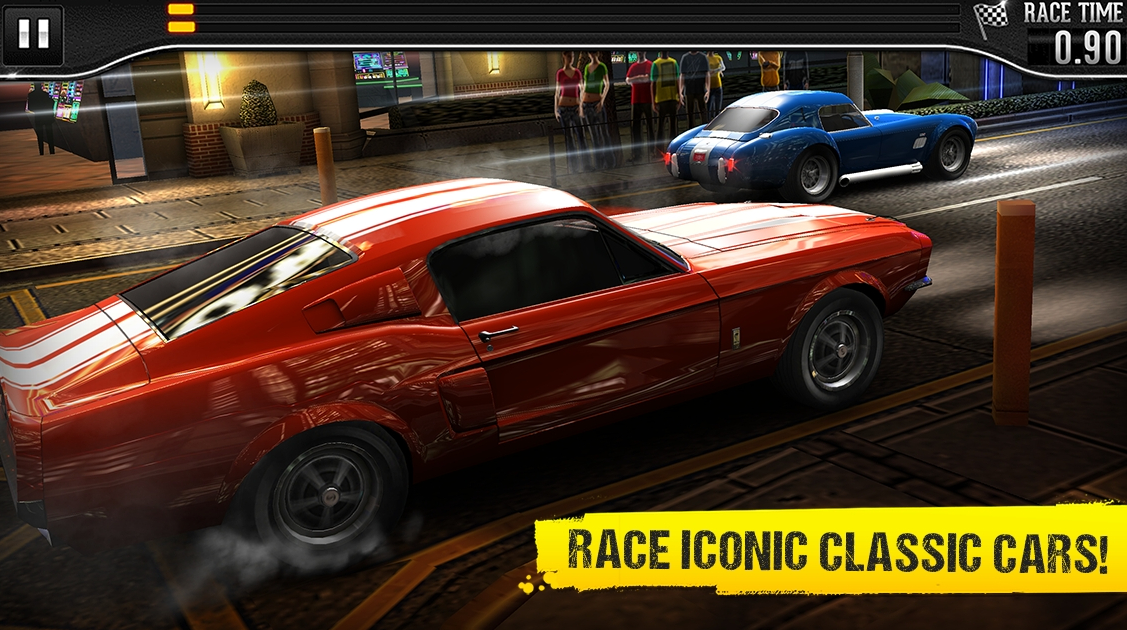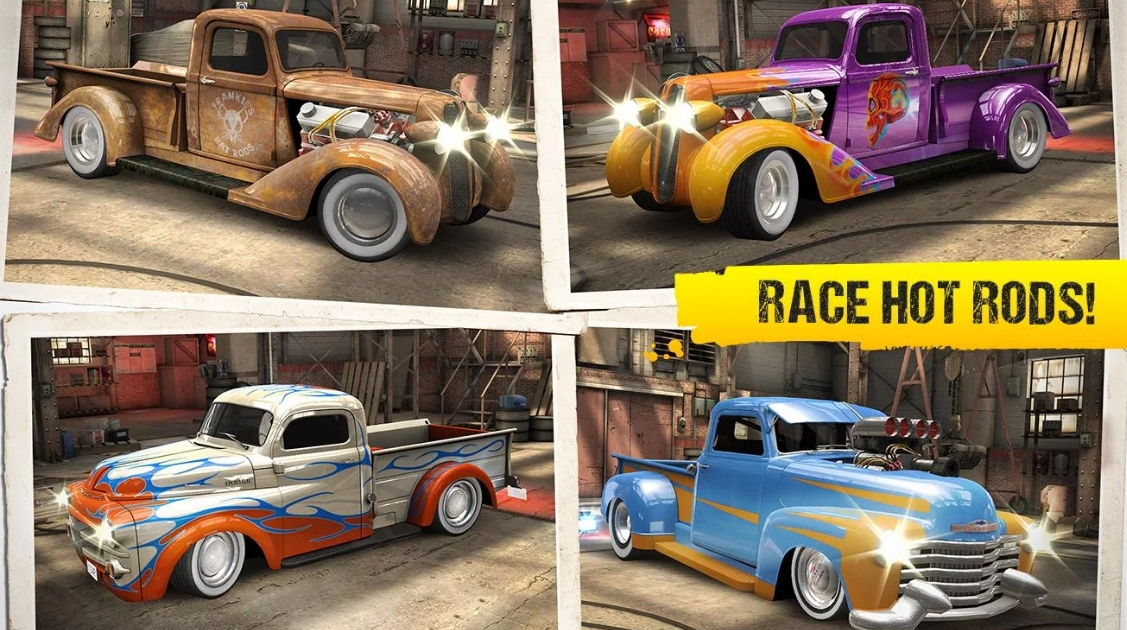 You may also check: 25 Best Cross-Platform Multiplayer App Games
SUP Multiplayer Racing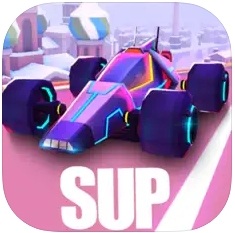 And lastly, we have a multiplayer game for neon aesthetic lovers.
This game lets you race with friends regardless of their car taste. It covers all kinds of vehicles: from Formula 1 ones to quad bikes, tanks, and more. You'll get to collect as many cars as needed and customize them all to match your style. The game covers multiple skins for cars, there are over 10 options for each vehicle.
All the cars are upgradeable with new engines, gearboxes, and more. You'll also get to create an avatar and personalize it as needed. Speaking of racing, you may rather compete with pals or create crews to contend by groups. The game comes with simple two-button controls, so it's pretty easy to play.
It also covers some exclusive features such as a track creator. You'll get to generate custom tracks with hills, bridges, and all kinds of obstacles required. Once it's done, you can share it with friends and give it a try. You can also explore a wide list of tracks made by other users.