Nowadays you can find any game in the anime style, including simulation games. Yep, you can play Sims and its mobile analogues. But this option is not the only simulation game, and those which are made in the anime genre can be even more captivating.
However, most users are not aware of this category of anime games on the market – that's why we compiled this article, in order to show the readers that there are quality items of this kind as well.
Mystic Messenger
Being one of the best Korean mobile romance games, Mystic Messenger is a game in the style of a messenger of chatting with different anime characters. This game has lots of cool features and you can make your own story.
The main thing of the game is to chat with the players, who are in the lobby with you and you can chat with them, discuss. There are also other ways to interact with the characters. You can call them with the phone function and talk in real-time. There is a photo album
Another good feature is the photo album, which has os of the characters and you can consider anyone you want and maybe look for a person you would like to talk to.
The characters can call you themselves if they would like to talk to you or they have any questions. Except for the common chatroom for every player, there are also several groups for separate ones.
At the top, there are some good features, which can easily diversify your gaming process. There is a shop, link, email, notice some statistics like what time is it in the game, the game currency you have, which you can use in the shop to buy some stuff for the game. And your health count is also there.
The game has almost perfect statistics in the Play market and App store and lots of players all around the world shared their feelings about this game, so it is a good symbol to try it. And enjoy your story.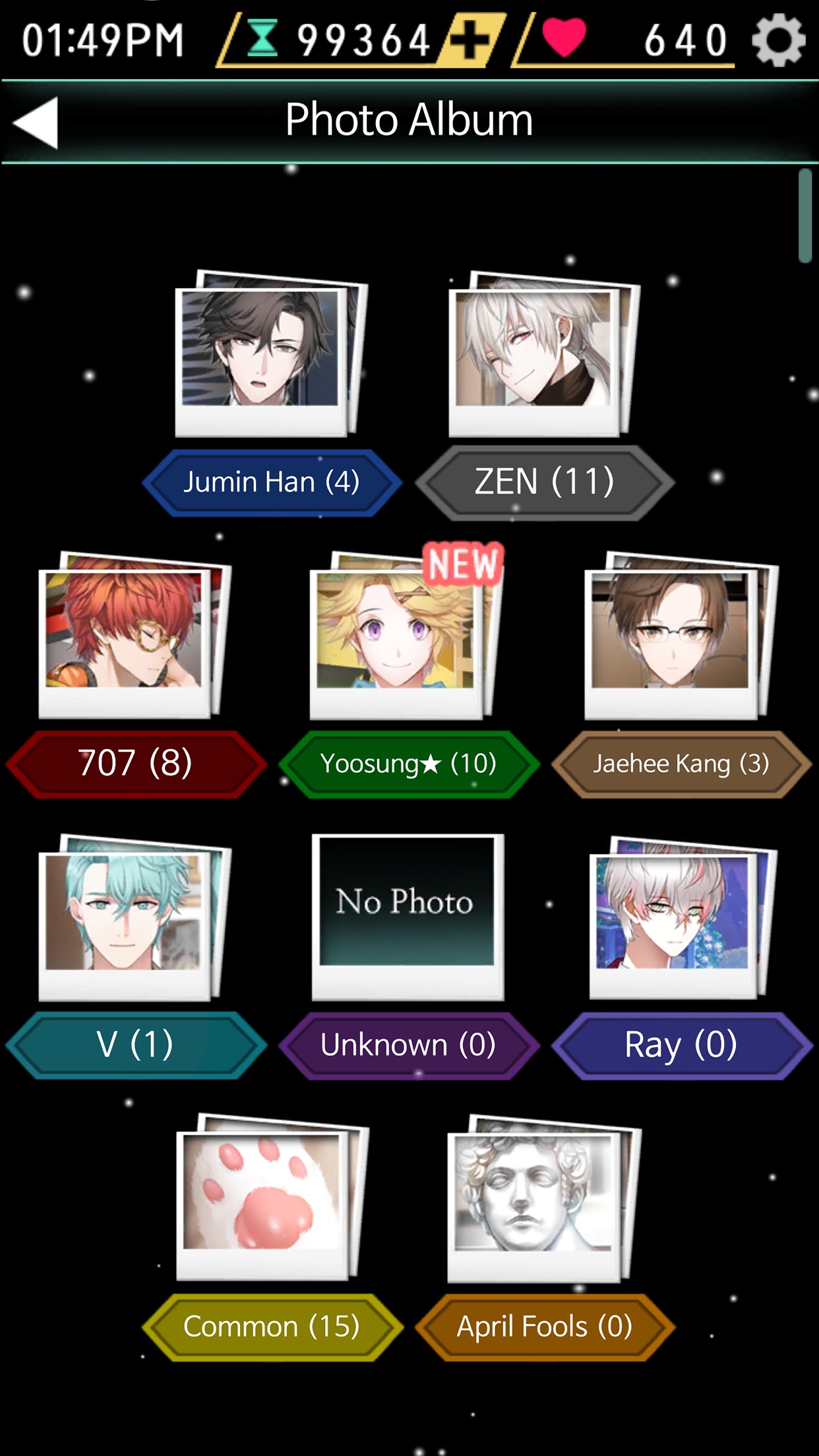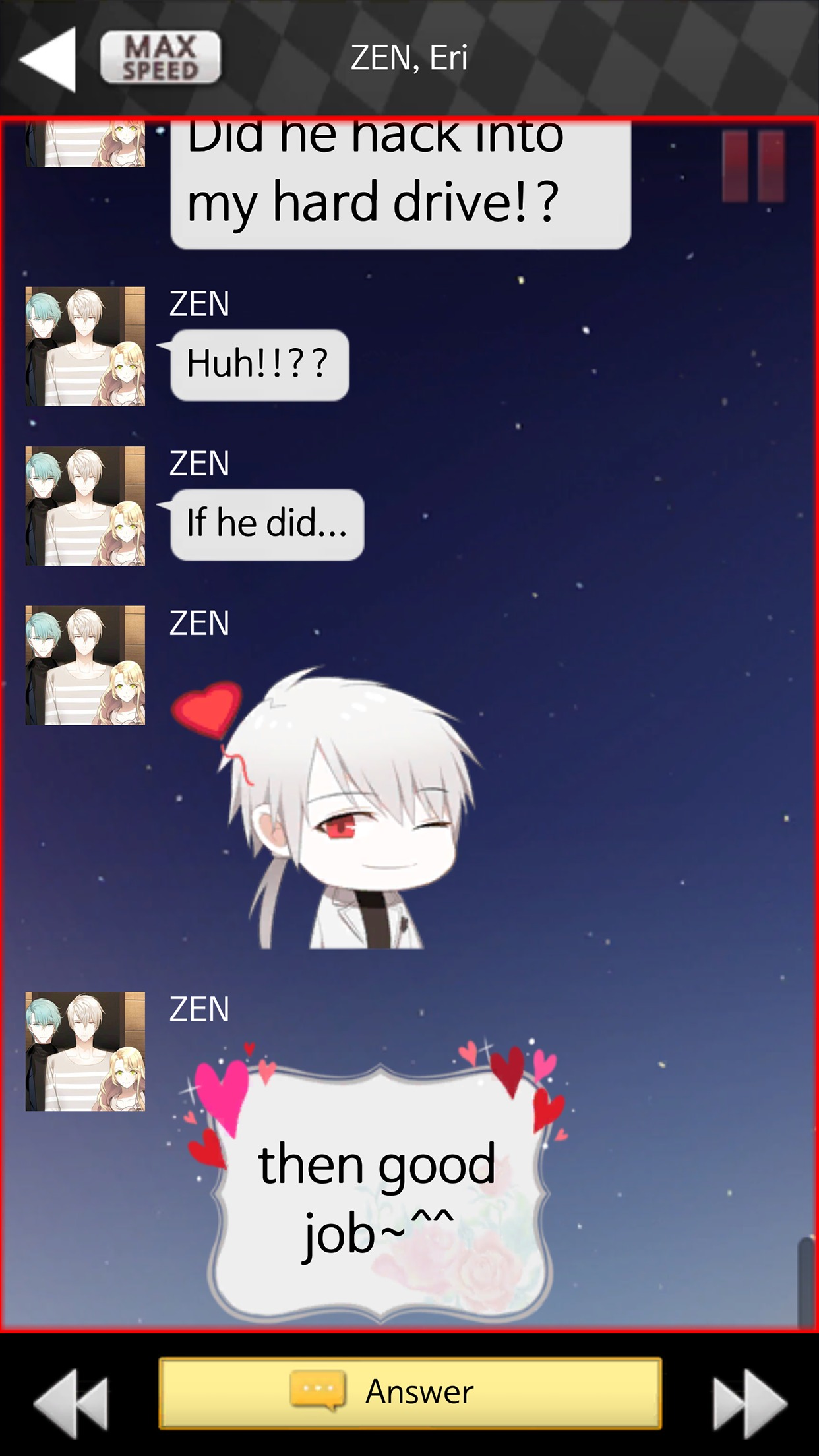 You may also like: 15 Free Anime Mobile Games for Android & iOS
Legend of the Phoenix
Legend of the Phoenix tells the romantic story of the people and their relationships in the ancient style of the eastern countries. Here you can choose your character and develop his relationships with other characters. You can choose a man or a woman as you like.
Firstly you will be a small baby from a poor or a rich family if you get lucky and you will need to develop and meet with other people to make new friends or even find your soul mate. You will always have a chance to choose a person you would like to talk with or no and some of his characteristics.
In the game, you make your own choices and change all the story. It can be simply changed by one option, so be careful with your choices and think it over. Maybe it is better to choose another friend, who is not so rich or who is not disposed to you.
There are many mechanics and fascinating graphics in the game. From the various characters with unique lineament, clothes, and hairstyle to stunning landscapes from the mountains and the green gardens.
Customize your character, try new clothes and hairstyles, develop new skills and find good friends. See how your personage is growing from a baby to a beautiful princess or a handsome man. Have a good time playing this game and make your story.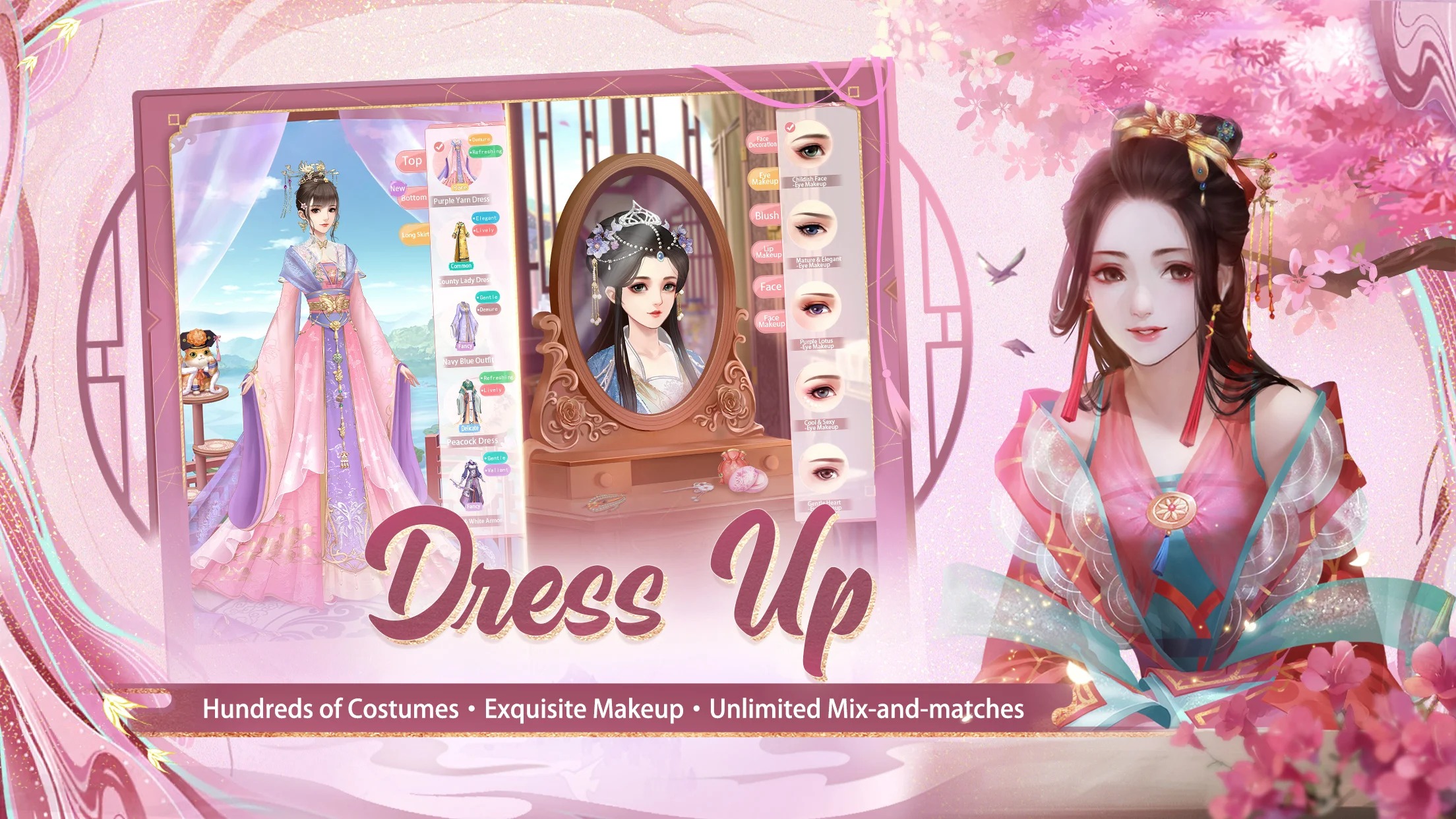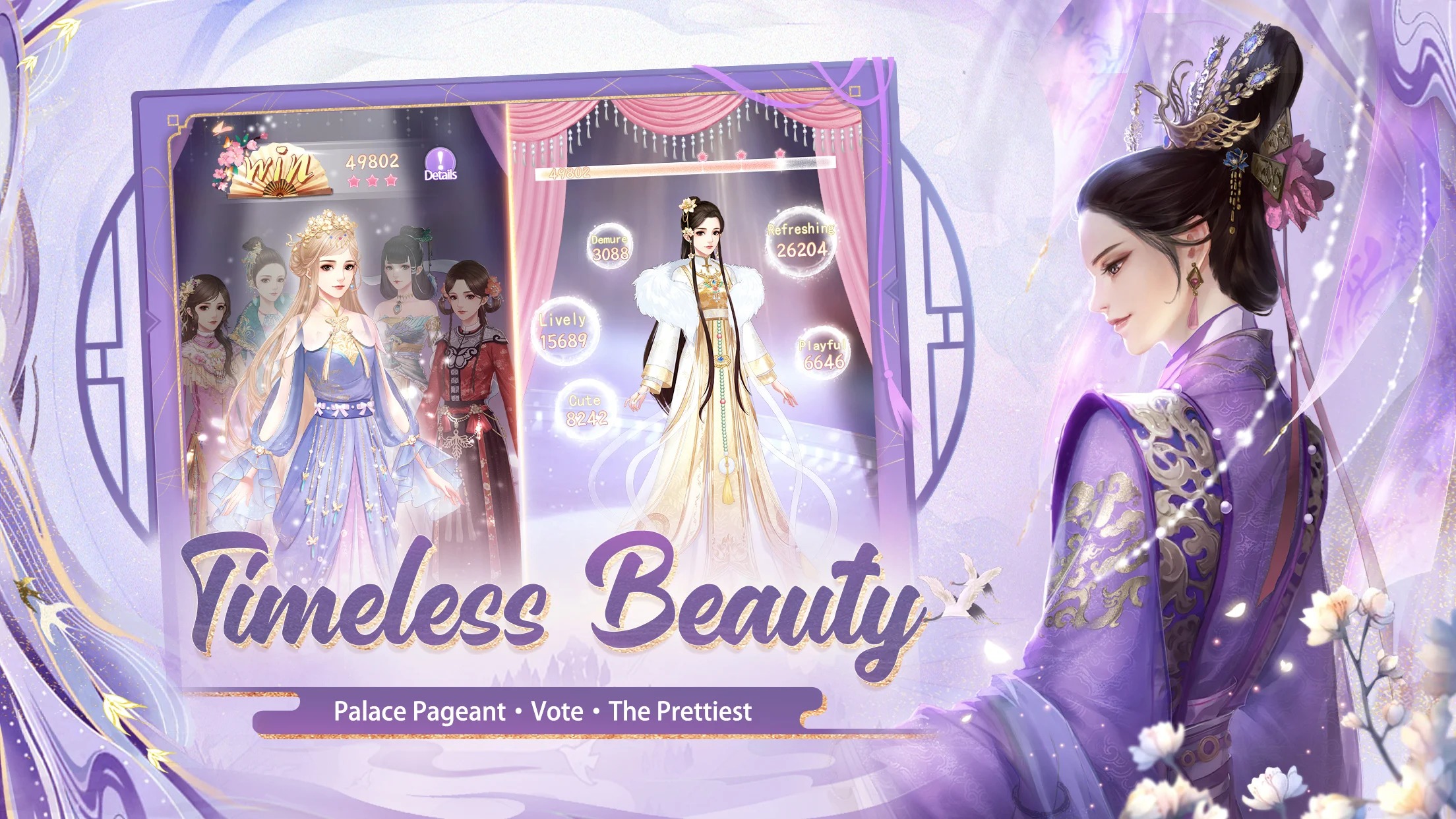 School Girls Simulator
Feel the school atmosphere with School Girls Simulator — an anime game with a great storyline. Go to school, cafeteria, spend time with classmates, and get a part-time job.
Ask other buys or girls on dates! You can have a romantic late-night drive with them or ride bikes. Be careful because they can disagree to spend time with you, so do not be disappointed.
At the school cafeteria, you can spend some money and get something to eat.
However, this is not regular school life. Watch out for the zombie attack! Protect your peers by using weapons like shotguns, rifles, machine guns, swords, and knives.
On the right side of the screen, you will see controller buttons (X – attack, R – fly!, L – info, A – changes according to game mode). Also, to move your player drag the left side of the screen, and to move the point of view of your player drag the right side.
You can change the weather in the settings, and turn in snow or rain if you wish. Add some style to your main character, change their clothes, and put on some accessories.
The game also works in a VR mode, so if you have a VR headset you can enjoy the world of virtual reality.
If you are looking for a great action game, download School Girls Simulator!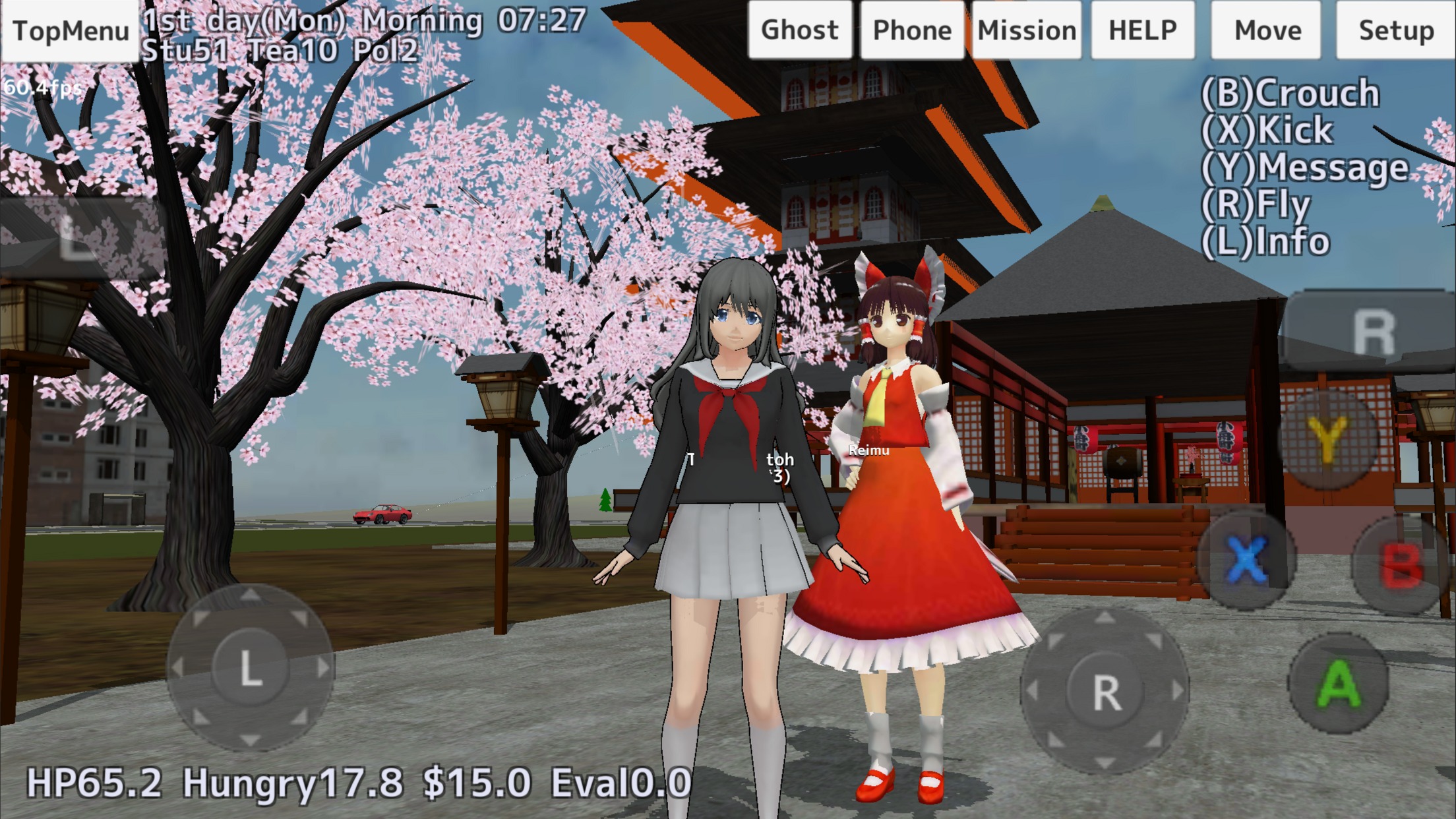 Obey Me! – Anime Otome Dating Sim
Obey Me is another anime game in the chatting form, where the game is a full version of a phone and you can meet with the characters.
The game is becoming your second life and in the game, there is another world with its story. You are a student of the Academy in the Devildom and you can meet and develop your relationships with other demons.
When you first enter the game you meet the view of a normal mobile phone and see a current time and data, game character, and lots of interesting apps.
The first app you see is a mobile phone with the phone numbers of your friends and you can call them, the time in the game plays a big part and they can answer you differently in different cases. If it is night and you call your friend he might be asleep.
The next app is a chat where you can write your friend in a text form and also there is an app contact, which includes both apps. The next app is mail, where you can get messages from your friends or a job, or even the information about the stuff you ordered in the other app "Amazon", the parody of the real website Amazon.
There are also apps like ":D Jobs", where you can get a job and earn money to buy stuff. "To Do" app to complete the things you need to do and the parody of the Instagram, the "Devilgram". It is a social media with the same functions as in the real Instagram, where you can look at the cool photos of your friends and make you.
And 2 last apps "Nightmare" and the "Your Tasks", where you will get tasks during the game.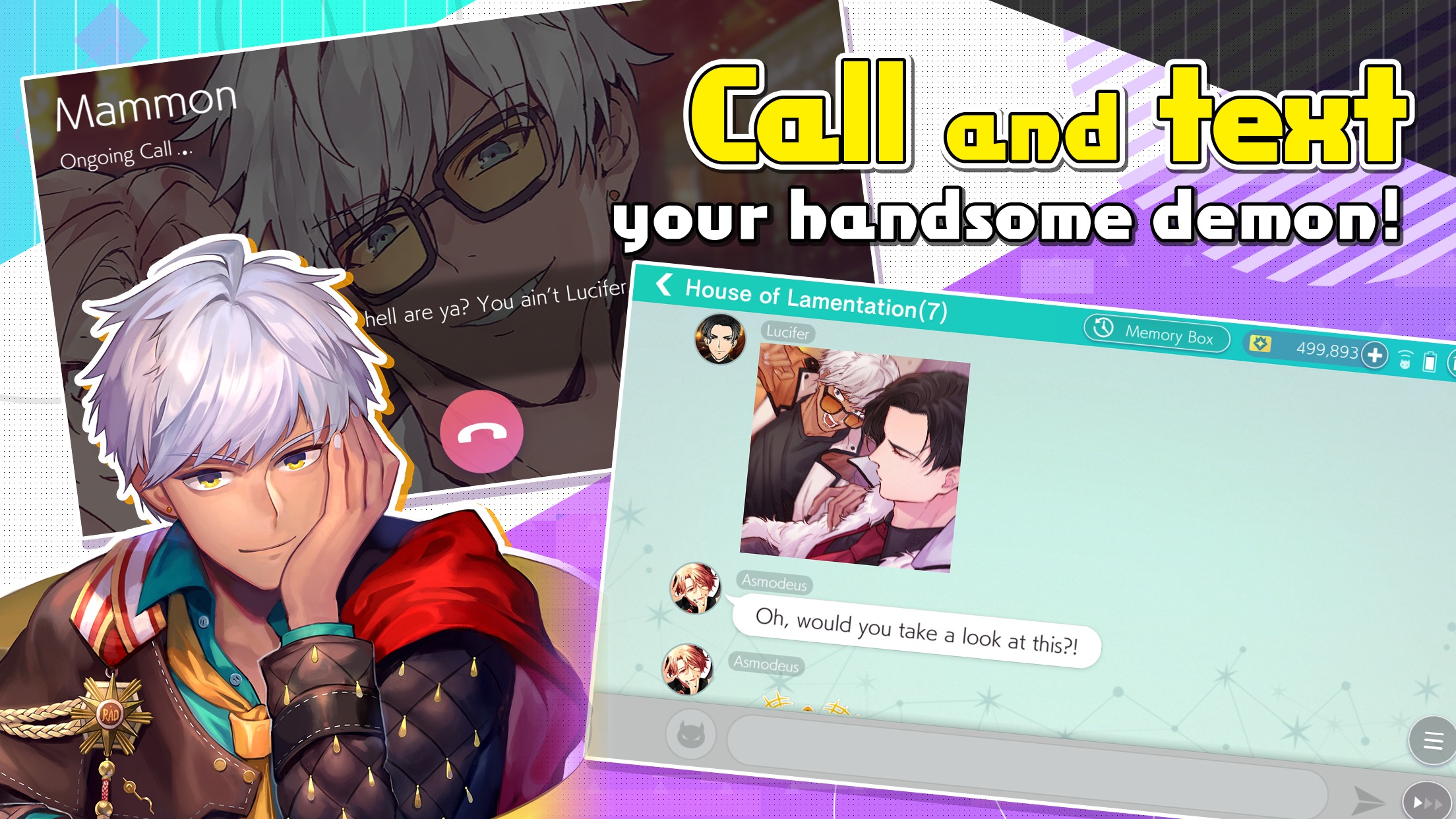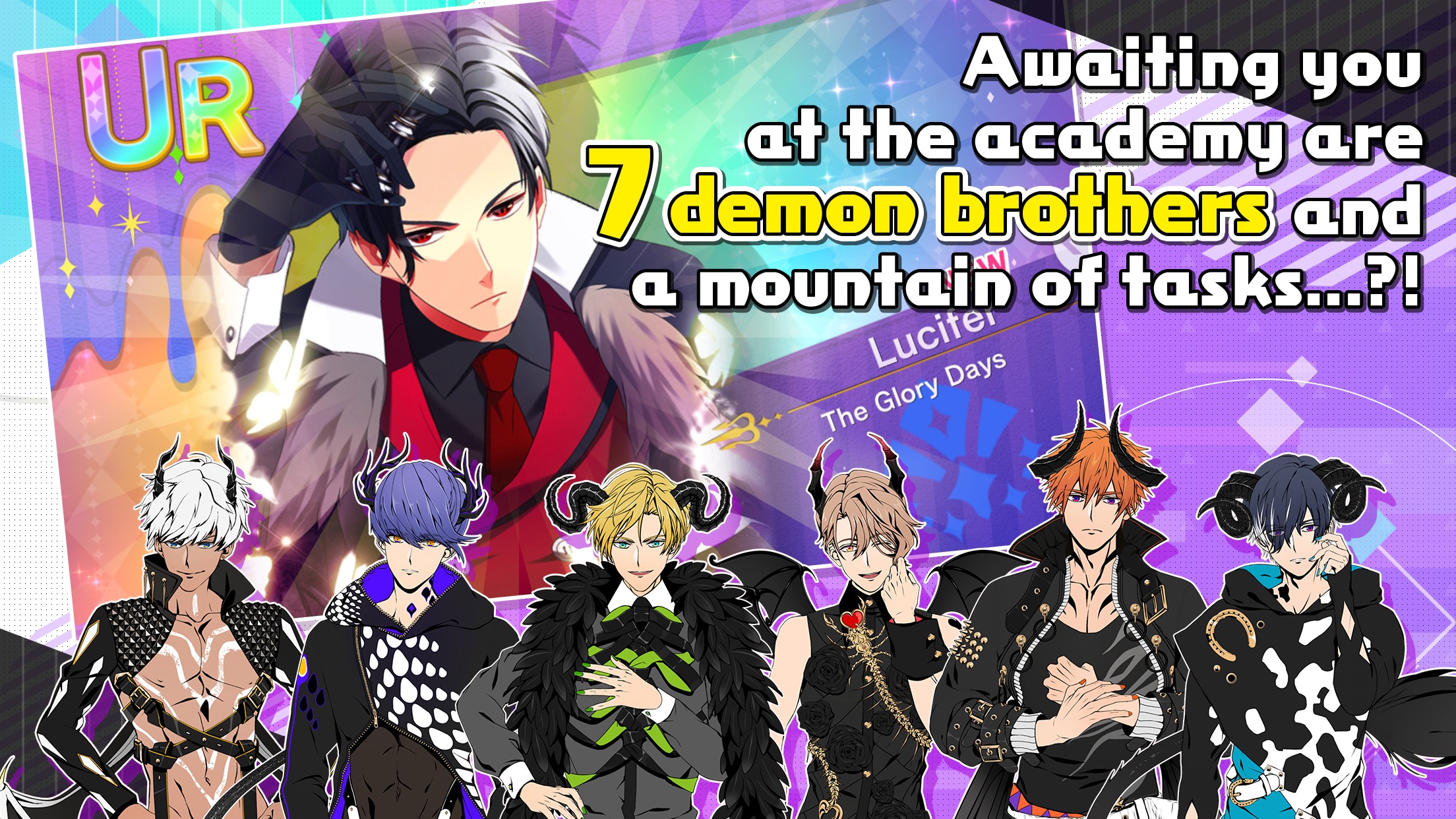 King's Throne
The game King's Throne is the MMORPG story of the Middle Ages king and you are this main character. You can make choices in the spheres like the battles and whom you will send to the army and in the relationships with the princess.
The enemies are everywhere and you need to make tactics about the battles in the game world and it is also good to develop your relationships with the woman.
There are lots of mechanics of the game and one of them is a child if you get married, you become a father and you can have one, two or a few babies and choose their way, would you send them to the best warriors and they will become the greatest commanders or you can develop their knowledge and make the wisest rulers of them.
And the other ways. It is your choice and you will have lots of such selections during your game, so think them over not to make the wrong one.
Make your perfect world and provide the best future for your children and the kingdom as a whole. Expand the territory of your kingdom and make your country the best and the richest in history. So this game would be interesting for hours and hours of your game.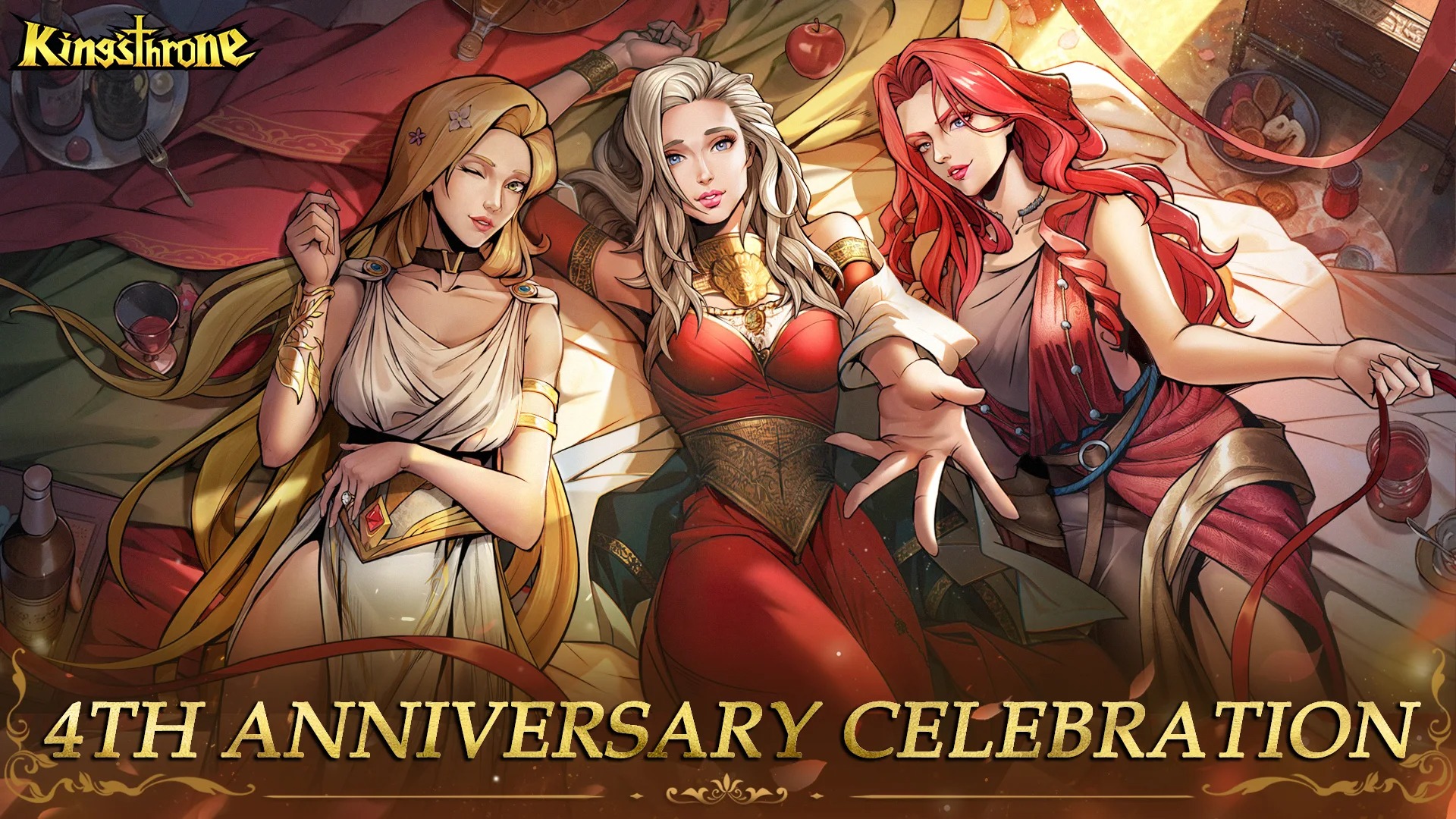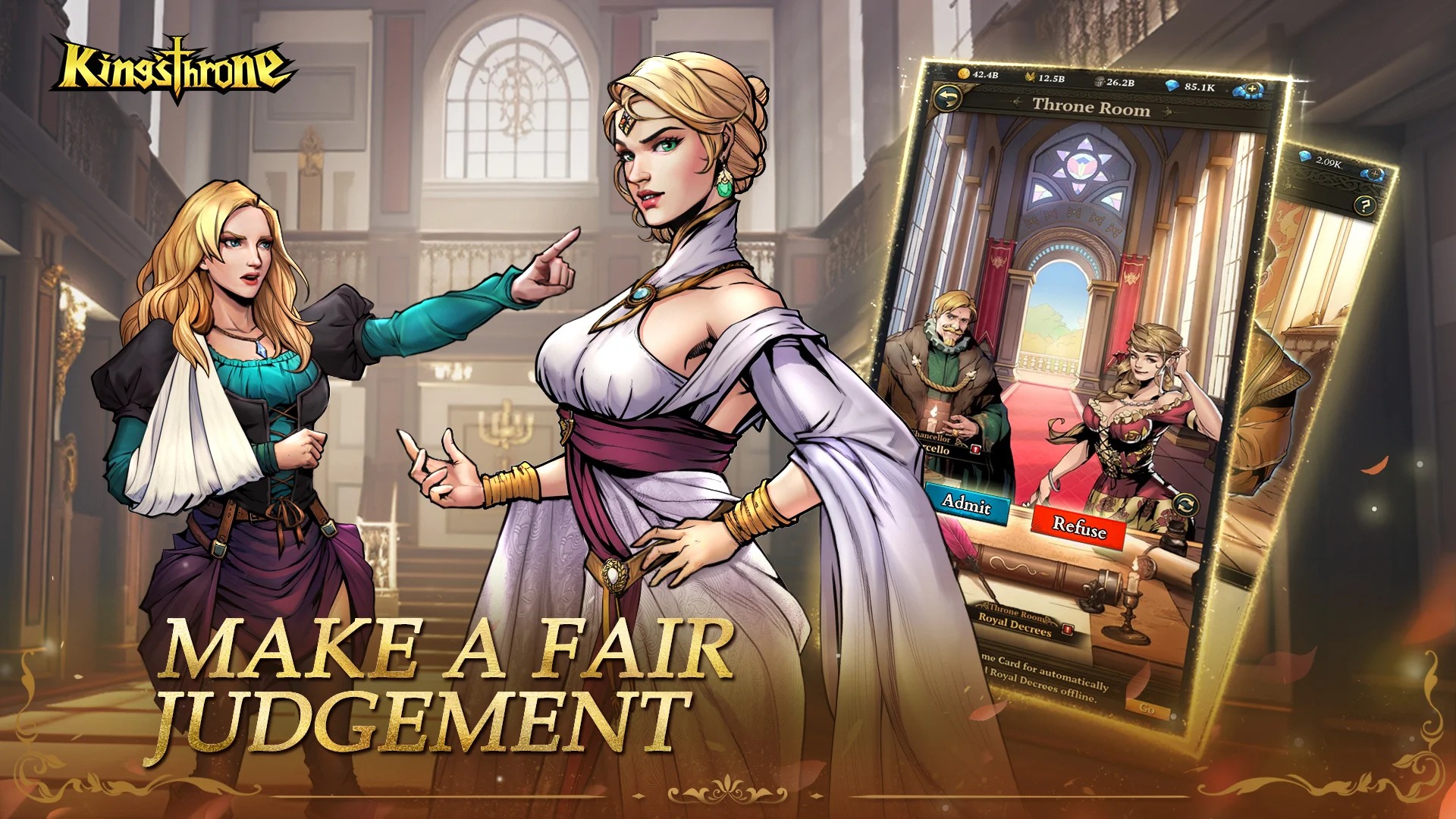 Be The King: Judge Destiny
Be The King is a story about a prince of a Chinese town, where you can become a selfish or a kind person. Everything depends on you and your choices.
You can make a romantic relationship with the other rich princess or with a poor woman from your town and give her expensive gifts, making a real princess from her.
The choices sometimes become difficult in the game, the example of it is a war part of the game, where you have to choose what to do with your enemies and how to fight them, but the more relaxing part is about the relationships and even your children because you can influence you, children, too and change their lives in a better or worse way.
But at the beginning of the way you need to think about your life from the youngest years and start developing your skills. Choose the way of your studying, is it better to study hard, like the others or do not go to the academy at all.
All of your choices affect your life. You can become an outcast from the prince to the outcast or from the poor guy to a king. The ending of the story and how you would spend your old age depends on the intelligence of the choices.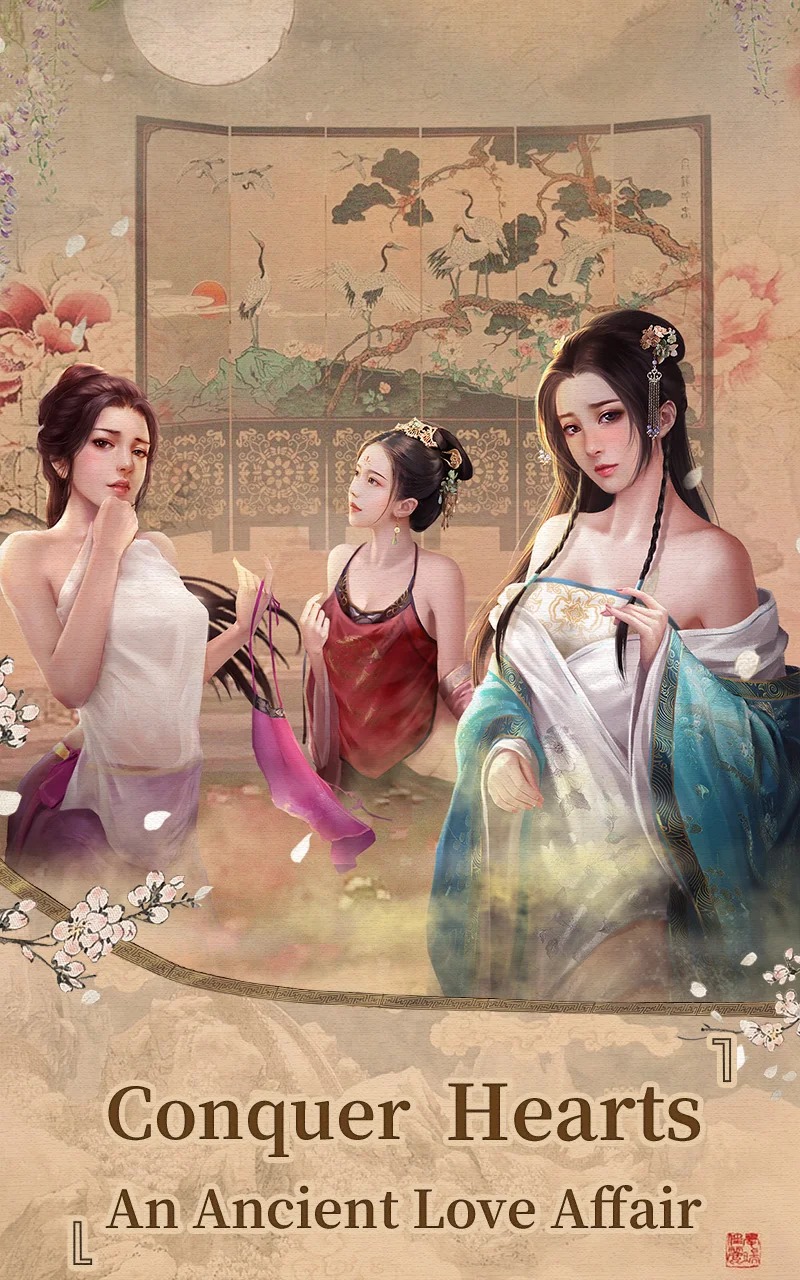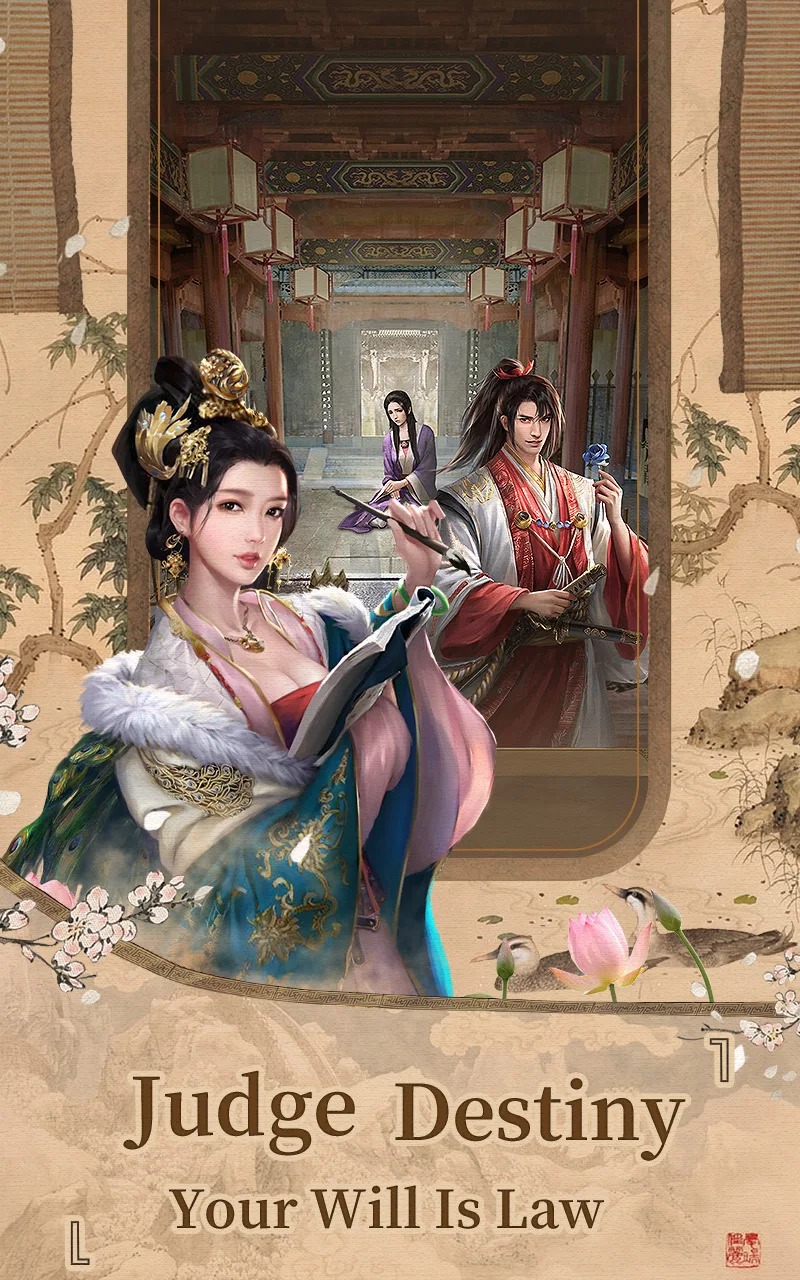 You may also like: 12 Best Offline Anime Love Story Games for Android & iOS
Game of Sultans
Game of Sultans is a great game about the Great Sultan of the Ottoman Empire. Starting with the role of the Great Sultan you can control your empire and develop your army. There would be lots of choices for you. Rather it is better to grow an army and defeat your enemies or make a peace with them and become a great alliance.
Every person has his story and you can change their lives. Make the greatest commander from a common poor person or your princess from a woman, who was in a poor family.
Find traitors and make trusted friends. During the game, you will meet lots of various characters. They can be your enemies, friends, another king,s, or just farmers from your city.
The other thing is that you can continue the life of your royal family with your children. You can have sons or daughters and the different ways of their development. Make one of your sons a great commander and the other a wise ruler.
Teach your daughter and marry her off to another prince to make a peace with them or let her decide her life by own. All of these choices you are going to find in this game. There are lots of people, who are making their stories and you can join this world, too.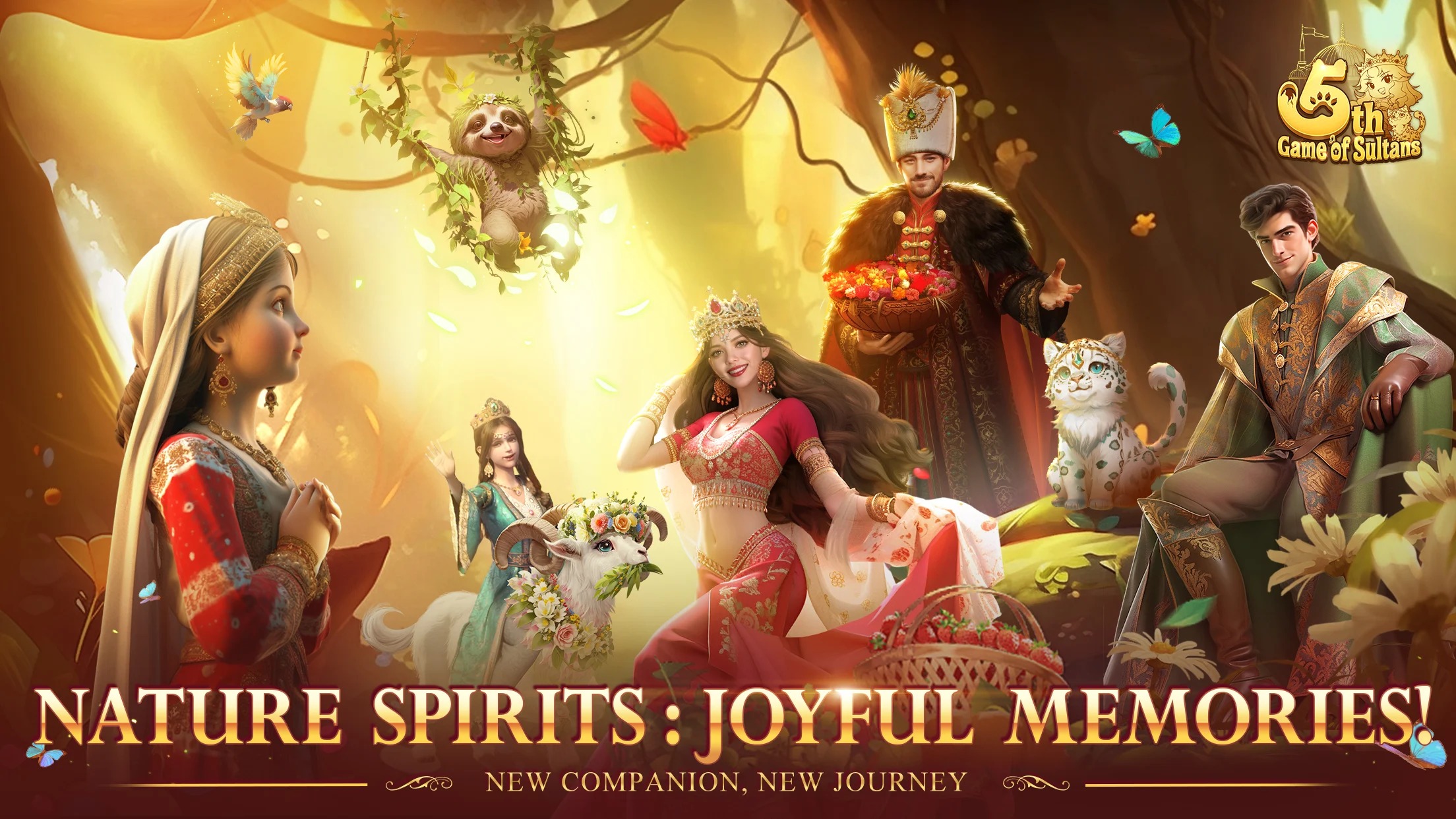 Emperor and Beauties
Like the previous game, it has the same game style and you will take the role of an official in ancient China. Hire talented people to your town as vassals and decide the lives of many people. You have a great role and you can use it with dignity.
Solve the governmental problems in your country and with the over countries. It is not always good to fight with the other empires, maybe you can make a peace with them and form the most powerful alliance to win the battles with the friends.
As the others can attack you any time it does not matter, but you need to grow your army to show your enemies that you are strong and it would not be a good attempt to attack you.
Do the everyday tasks and develop your relationships with the women and become a couple to make your family and children.
The game can become very difficult sometimes with its choices, so be careful about it and try to make only good ones. If you will hire the wrong vassals, he can make something bad about the town and it would be very bad for you and your country at all.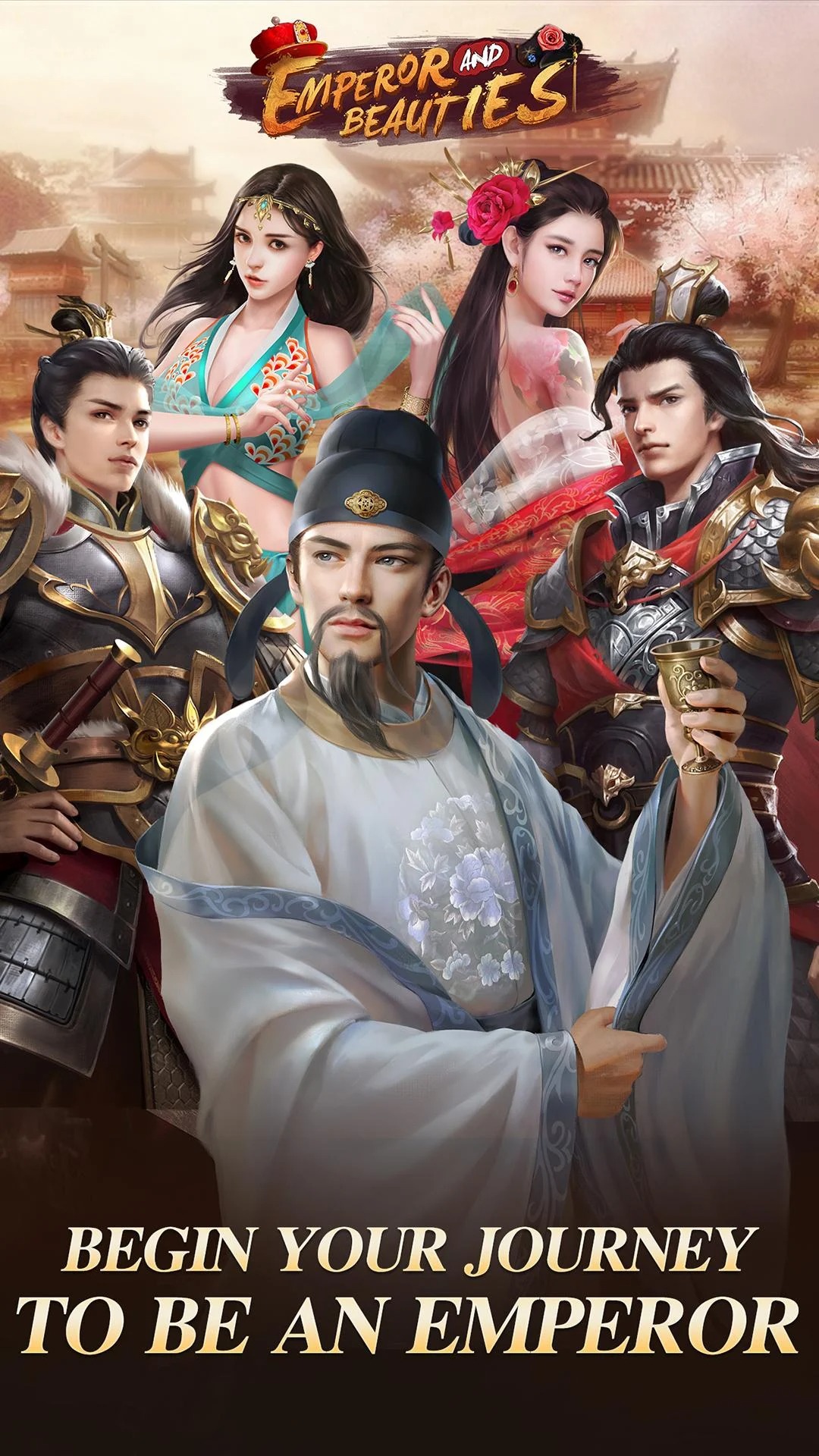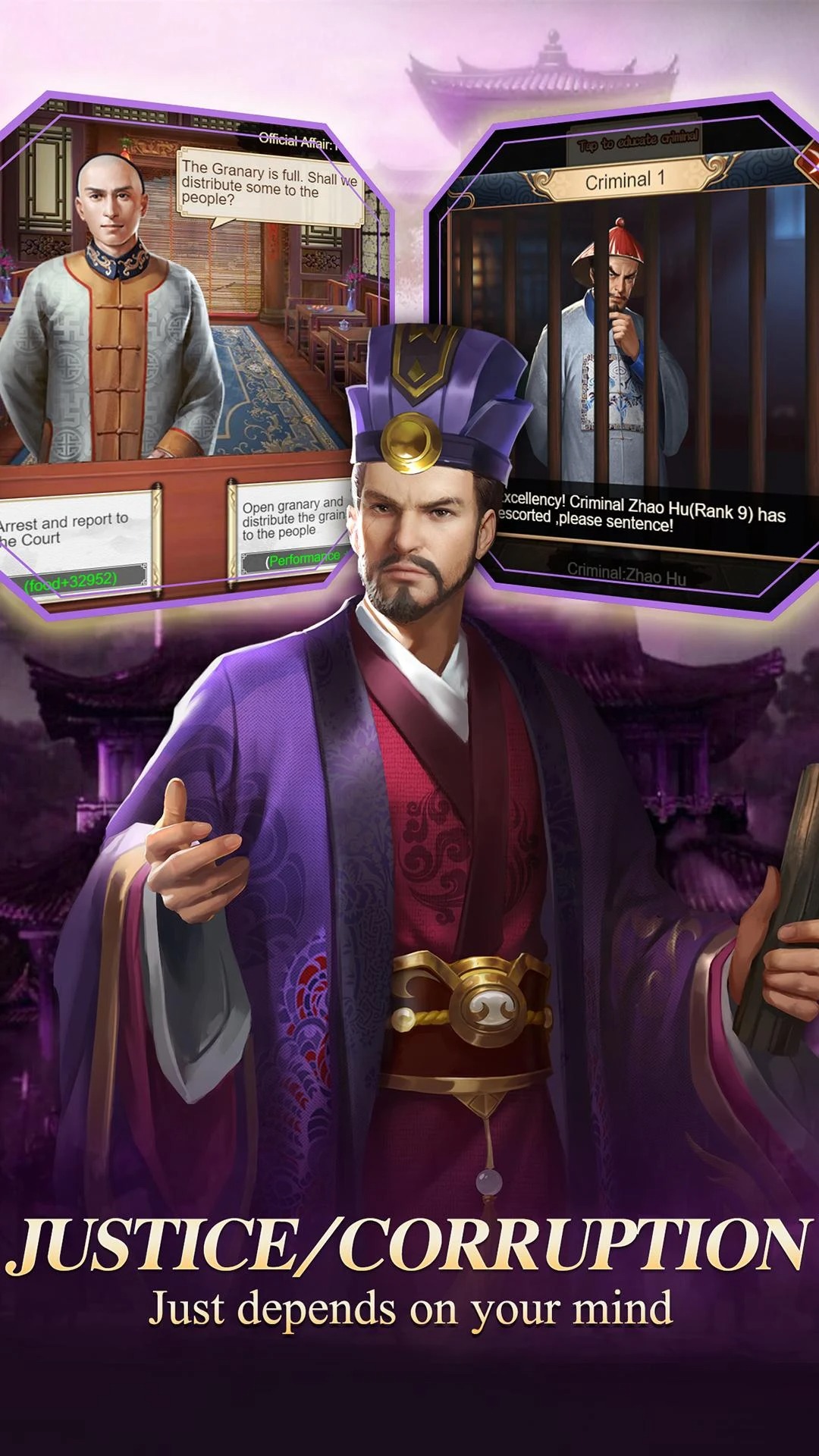 Dangerous Fellows
Dangerous Fellows is a game in otome style. This is the game the girls would like a lot because the plot of the game is that you need to survive with 5 of the handsome boys. They are from 17 up to 18 years and they have different characteristics, the way of making decisions.
The world has changed and now it is full of infected people or zombies. And the group of the survivors of a girl, the main character you will be playing, and the 5 boys.
And your team has to survive. You need to find food, water, a safe place to live, and a weapon to fight the zombies. In the game, the main system is making a decision and choosing the better choices.
You will always have a choice to do or do anything, go somewhere or not to go. It is very interesting when the game depends on you and only you can affect the result of the actions. But be careful in your decisions, they can lead to bad results and even troubles or you will end your journey at all.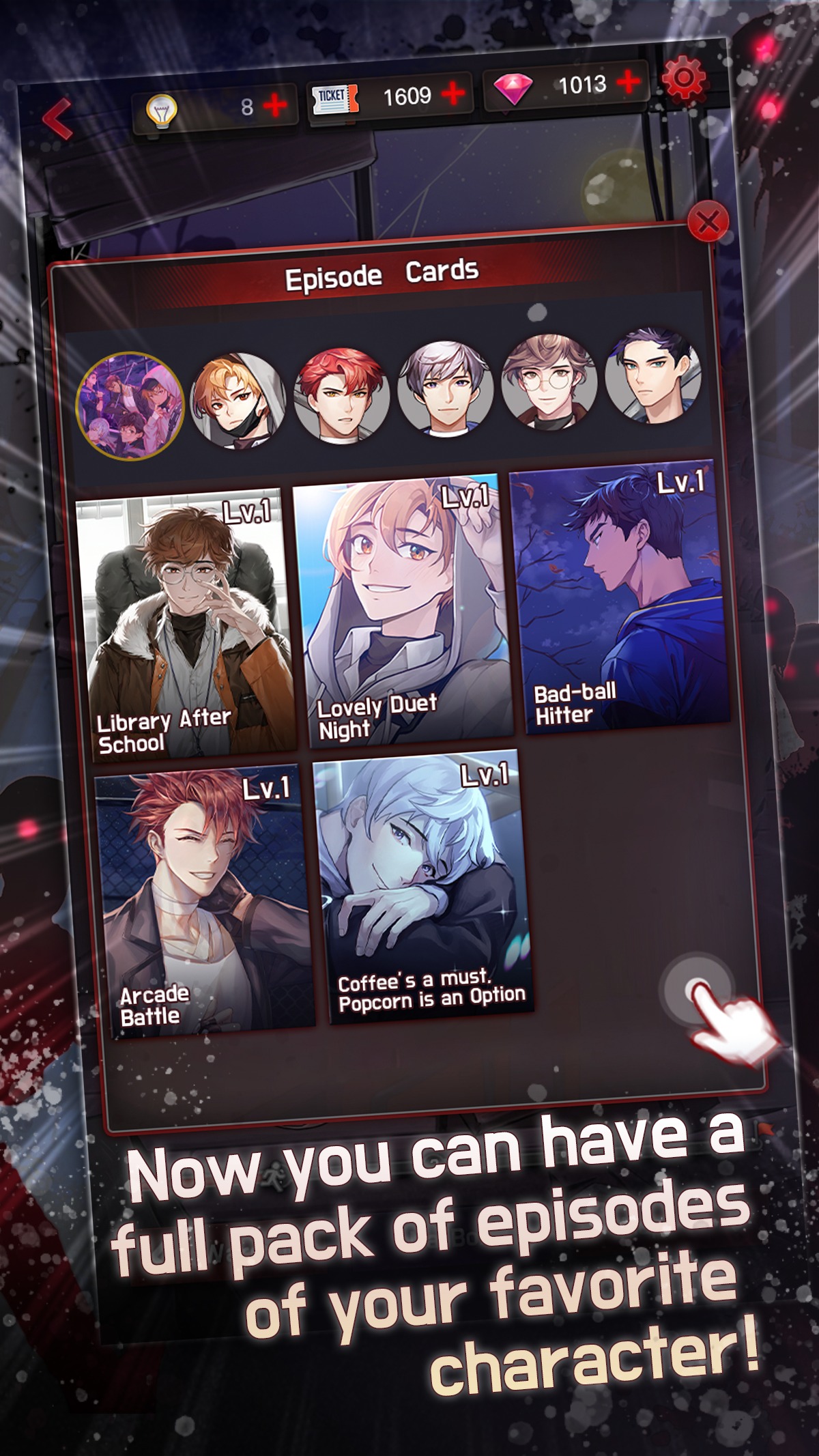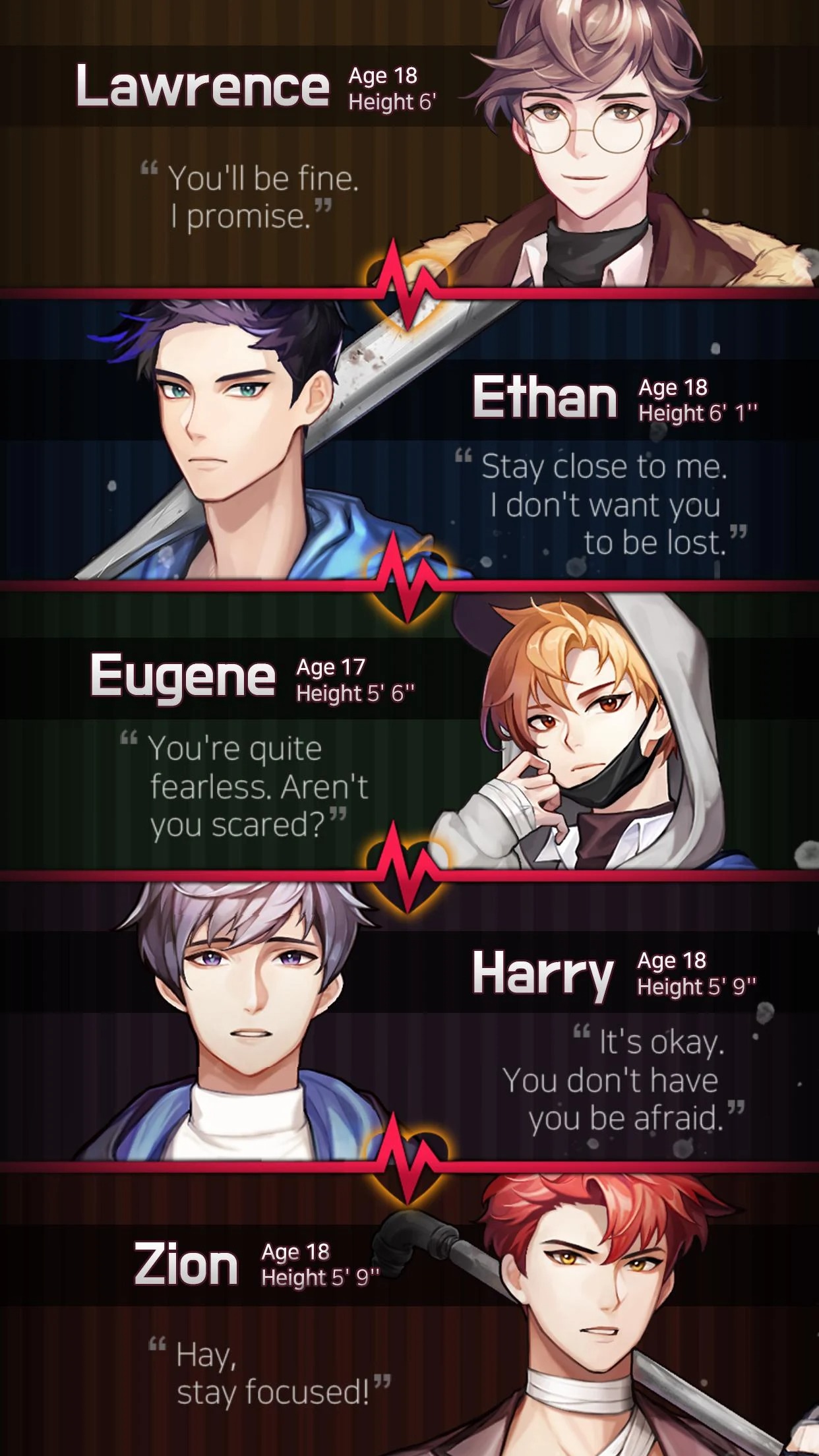 Shoujo City 3D
In Shoujo City 3D you will plunge into a new world where perfect dates are quite real. After installing the app you will get your own character with whom you will explore the virtual Tokyo in real time.
The game is made in the otaku genre, which is a popular trend among anime fans. Your task is to create for your character all the conditions for a pleasant acquaintance with the city. Who knows, perhaps it is on the streets of Tokyo that you will find your love.
This app is a dating simulator. In order for everything to go perfectly, you need to seriously prepare for each of them. Choose a style of clothing for your character. Do not forget about hairstyle and accessories. Cosplay will help you transform beyond recognition in a few seconds.
Have fun buying food and drinks. You will have a cookbook at hand so you can prepare the character's favorite dish effortlessly. Increase your chances of winning by decorating the room with balloons and soft toys. During the game, pay attention to your character's interests to be able to fulfill her every wish.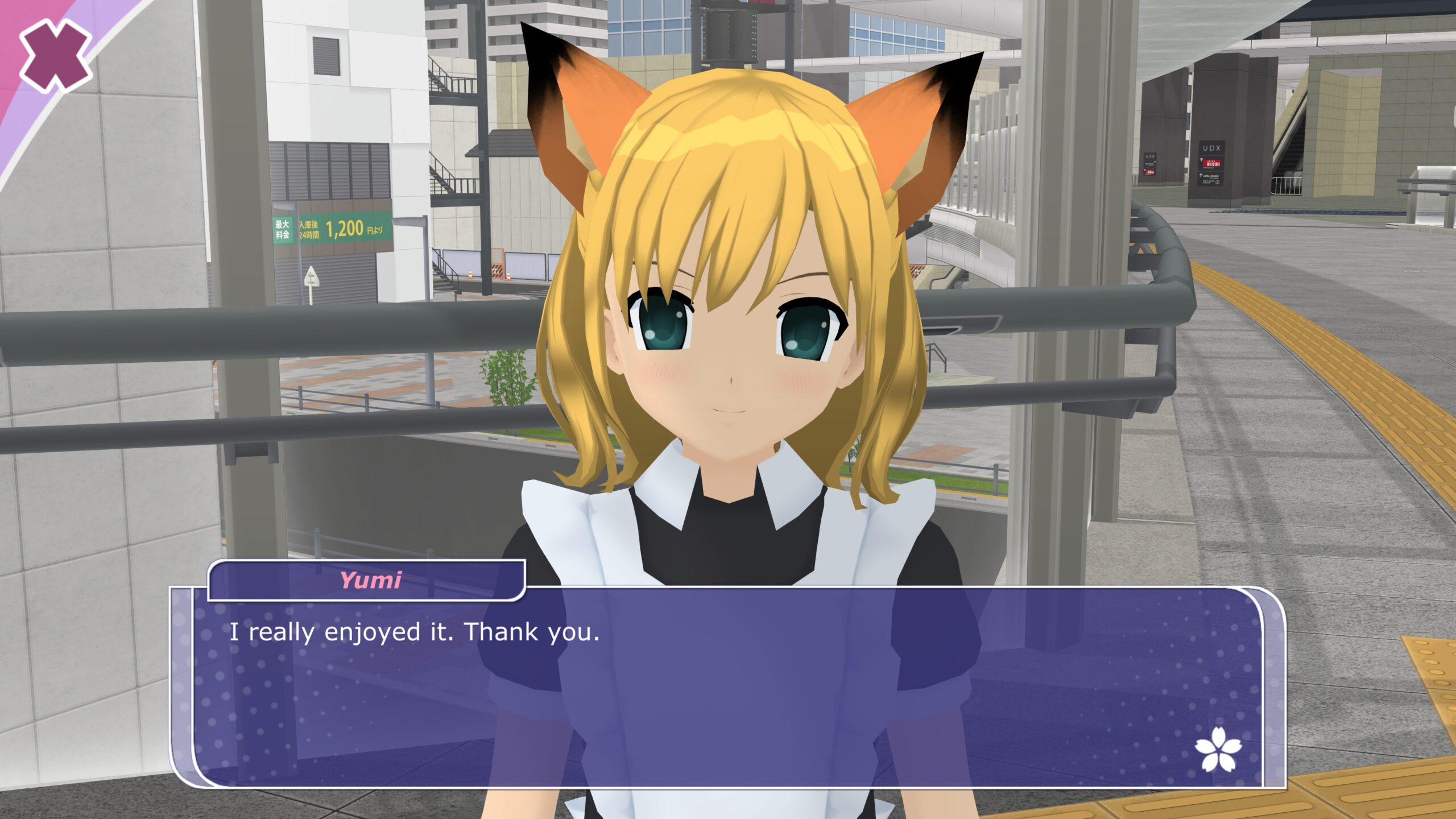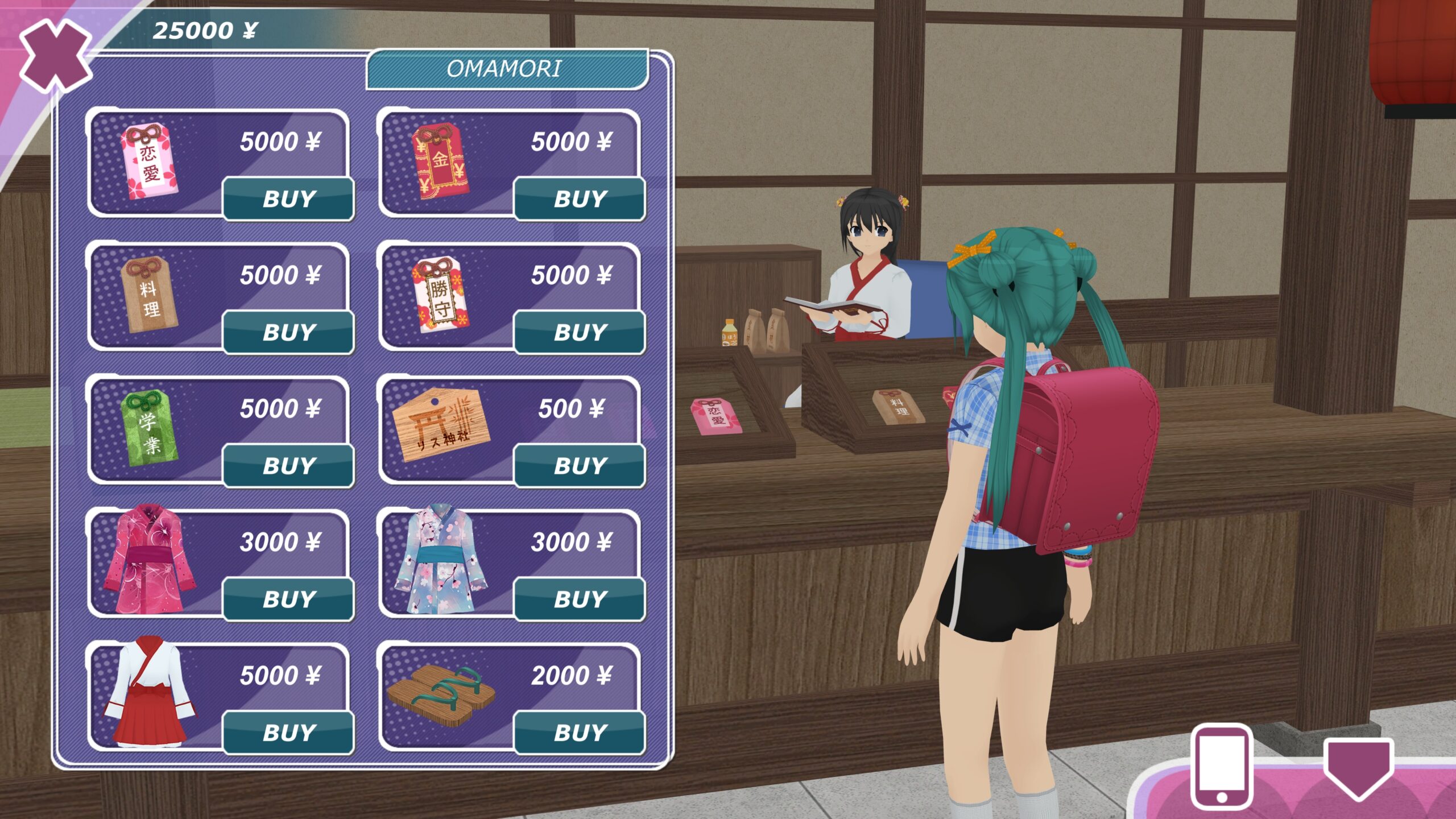 Gacha Life by Lunime
In Gacha Life you will have a pleasant and fun time in the world of anime. Choose outfits for your characters. Your heroes can change their image endlessly. You have access to collections of bright modern clothes, samples of classic styles, and even personal weapons.
Make your hero look perfect. For this purpose, choose the right hairstyle and shoes. After the hero is ready for further action, you need to choose the main site. More than 100 backgrounds were created in different styles and colors. You can create the scene yourself and use it without restrictions.
Where do you want to start? A city park, a school, or a popular cafe. Go on a journey where new friends and unusual adventures are waiting for you. To collect as many gems as possible, you need to play mini-games. Thanks to this you will be able to collect a full collection and get nice gifts.
You don't need the internet to play Gacha Life. More than 100 million players have become true fans of this anime universe.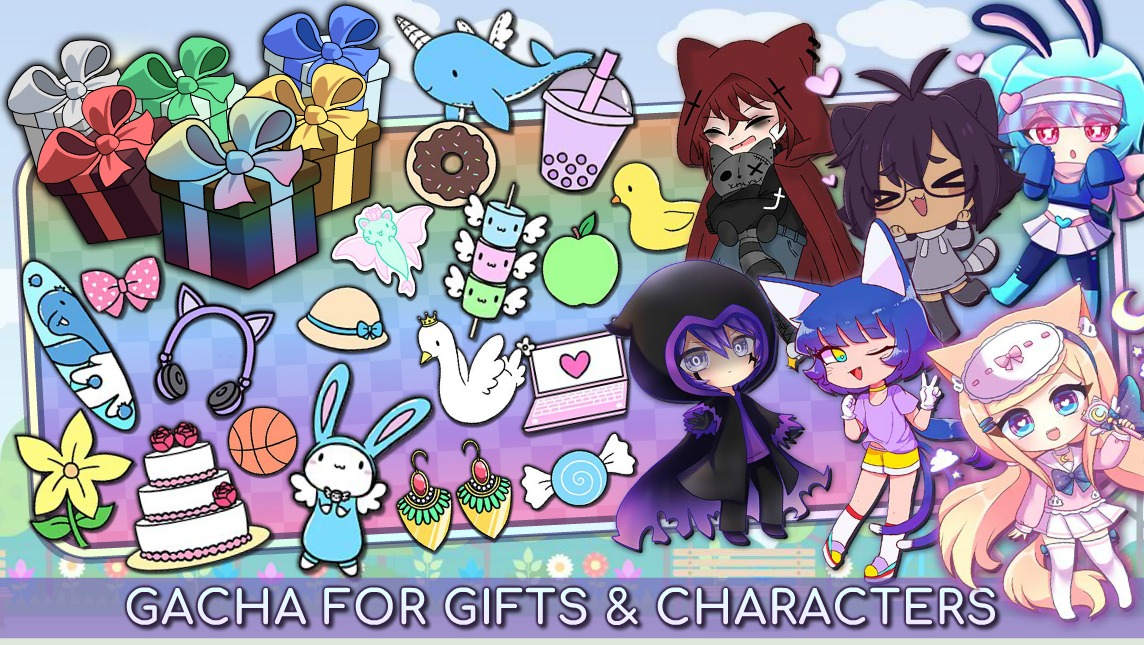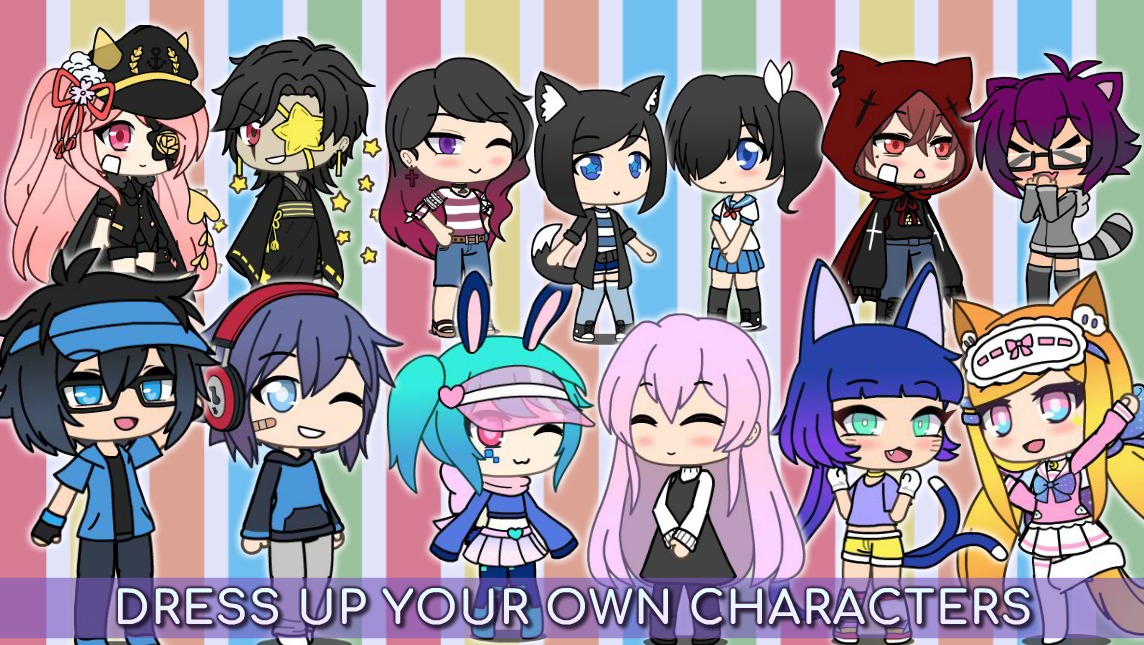 You may also like: 11 Great Animeflavor Alternatives
Eroblast: Waifu Dating Sim
Welcome to Eroblast: Waifu Dating Sim. This is the most exciting and enticing story with waifu girls in the main role. Imagine yourself as an ordinary student who one day gets an invitation to a party. In the music club, 5 attractive and popular girls are waiting for you, and each of them wants to become yours.
The dating simulator will help you to have a pleasant and exciting time with each of the waifu girls. Make your choice, and pass the mini-games. The more points you score when solving the puzzle, the more options to choose from will appear on the screen.
You will have to find the perfect girl in the dating app. Browse through a lot of photos, communicate with girls directly, and arrange perfect meetings that will be remembered for a long time.
Here you can exchange erotic photos, flirt, and invite for a private meeting. Eroblast won't be too easy to get through. There are over 280 levels, each with a different style and difficulty.