Wanna hide private files away from prying eyes? Whatever you need to do, we got you covered!
We've rounded up the best folder hider apps for Android & iOS you could try. These apps provide secure lockers for your files, folders, contacts, and more. Some of these even let you hide other apps.
Whether you need to protect sensitive info or just want to keep your confidential data private, these apps are must-haves. No more friends, parents, or kids sneaking around your files: these apps will secure everything you may need. Let's dive in!
Folder Lock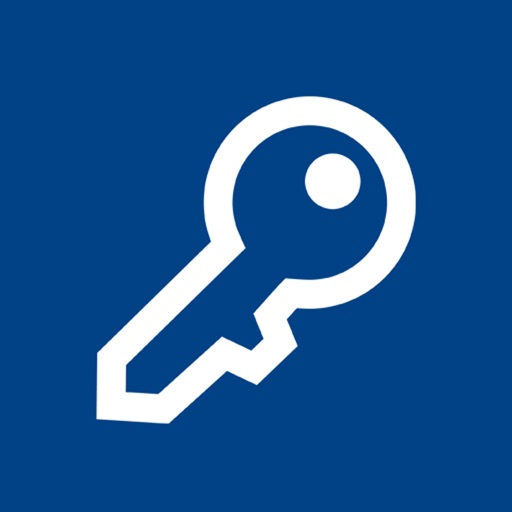 This app is a treat for those who need to safeguard their data. It covers all the instruments you may need to ensure you're the only one accessing files on your phone. It covers PIN protection, data recovery, hack monitoring, and of course the lockbox for all your files and folders.
Let's start with the locker. It's the one-stop solution to hide stuff, really. It works for pics, vids, docs, and full-on folders, so you're all the way covered. There's also a gallery lock to protect certain albums in your cam roll. How cool is that?
In fact, you can use the lock for multiple apps, including notes, banking tools, and all that. As for the notes, you can also place some of them in a remote unassailable folder that nobody will be able to find (except for you, obviously).
Above that, the app lets you record secure voice memos that you can only listen to with the app's audio player. You'll also get to make a list of confidential contacts and even make secret char groups if needed. There's a paid version, but the free one is totally usable.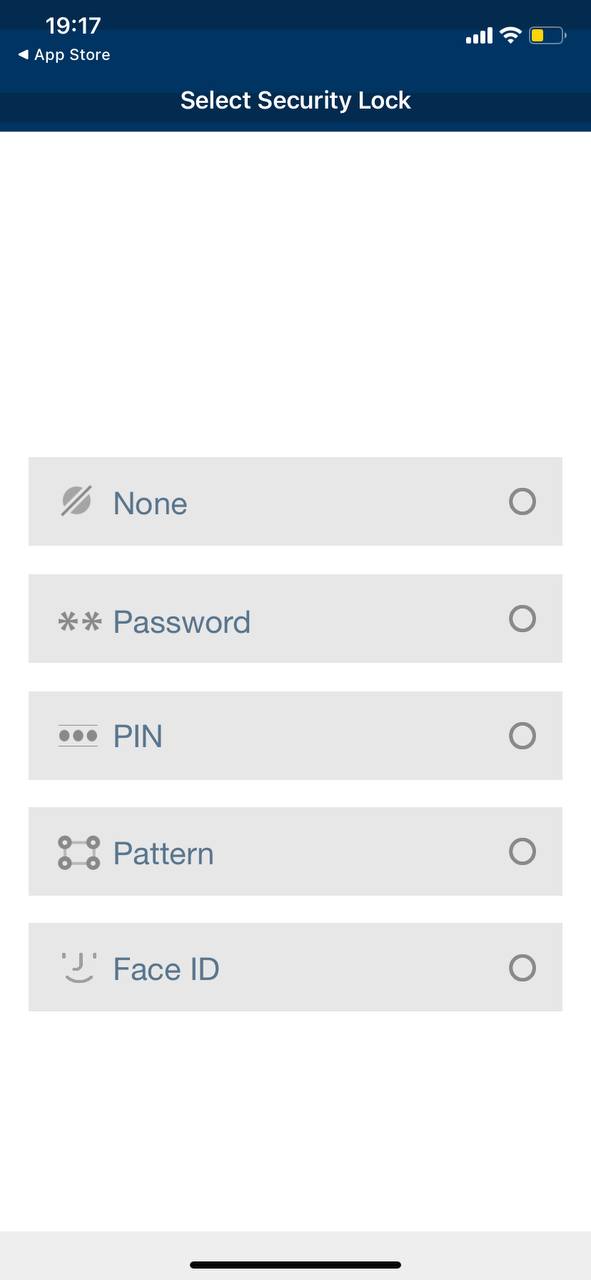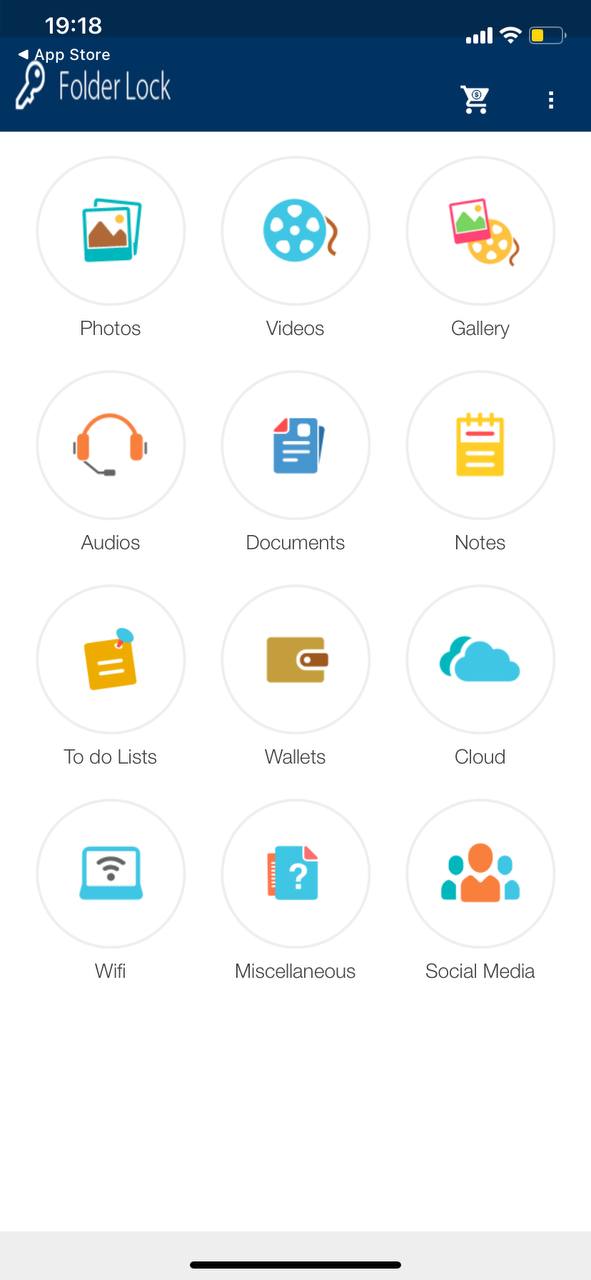 You may also like: 11 Free Calculator Photo Vault Apps
File locker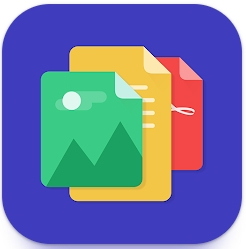 It's a simple solution to keep your files safe. The concept of this one is beyond simple, so even if you're not quite tech-savvy, you'll be able to figure it out. What this app does is it lets you make a secure place within your device and add all the confidential files there.
The lockbox will be PIN shielded, so you can be sure you're the only one with access. As for the files, you can use it for pretty much anything. It works with docs, audio, vids, pics, and all that. You may rather import files from your phone's memory or an SD card, it doesn't really matter.
You can also pick the type of protection. The types may vary according to what you use to seal your phone, and of course, you can go for a good-old password if needed. The app also covers break-in alerts, and it will photograph a snooper automatically.
Above that, the app won't show in your recently used list, so average people won't even know you're masking smth. And if you've accidentally left it open, don't worry, the app will shut down when your phone goes to sleep mode.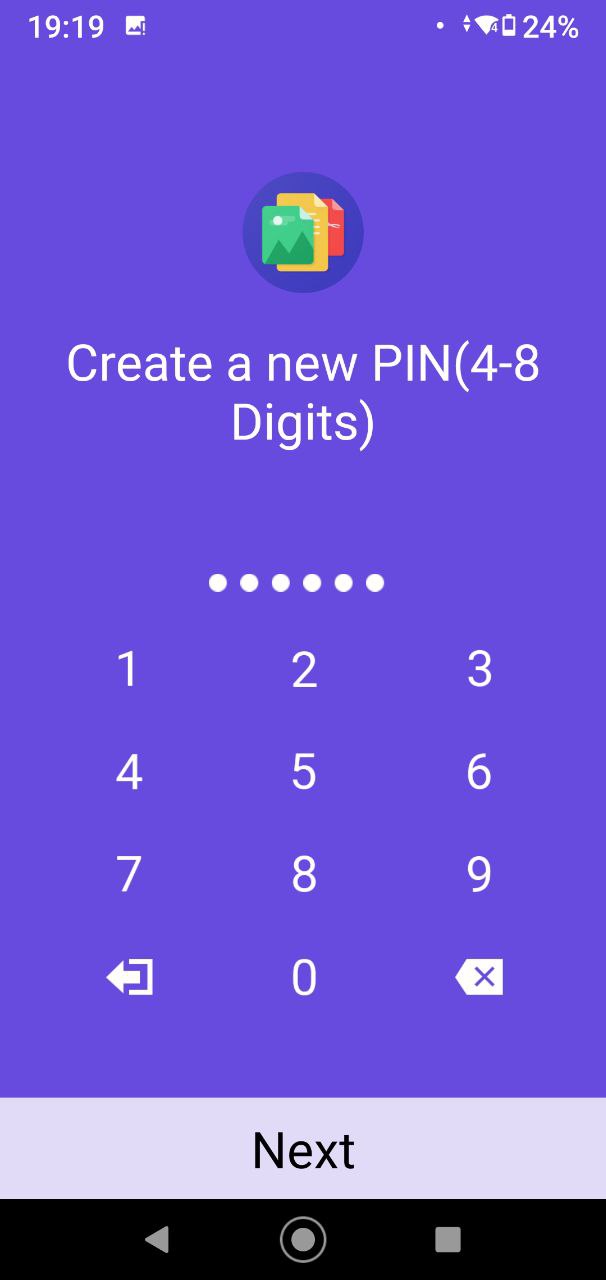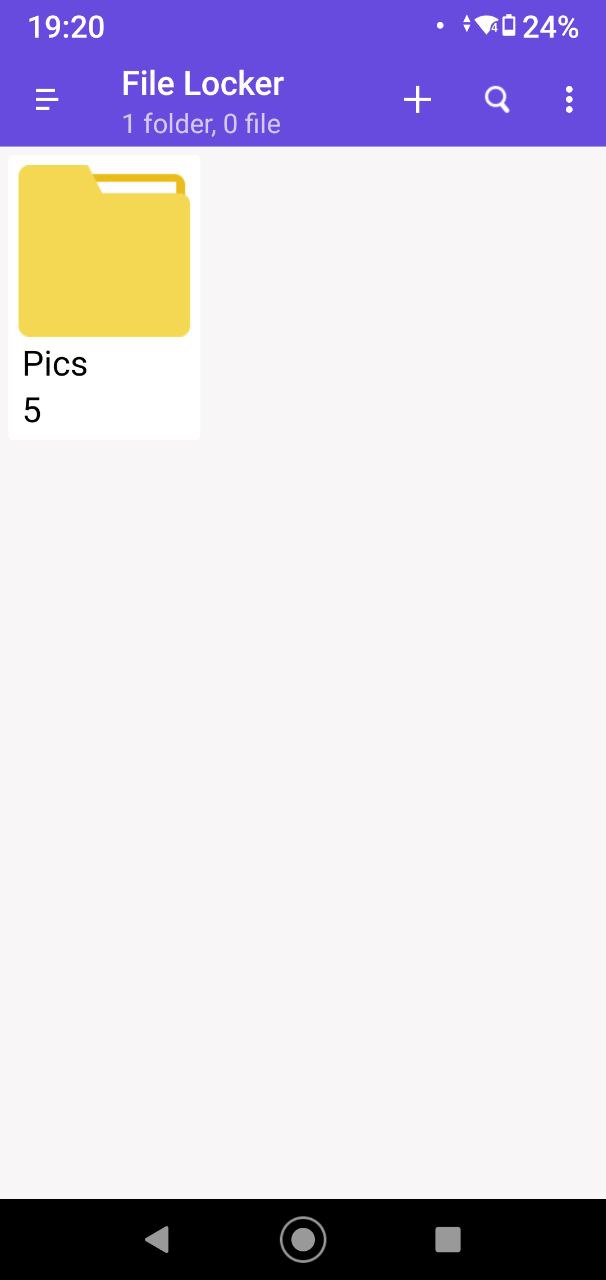 Secure Folder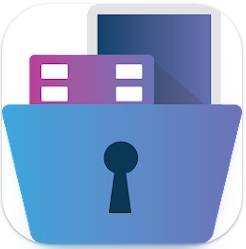 This is a safe lock box for your files and folders. It lets you seal pics, files, folders, and even full-on apps with just a few taps The amount of these is unlimited, and you can add an extra layer of protection with PIN or custom lock.
All the data gets stored on your phone locally and nothing will get online, so no worries. The app comes with a built-in media file viewer, so you can load your pics and vids right away. The same goes for the doc and audio, so you're all the way covered here.
Plus, the app lets you make a confidential contact folder. You'll get to reach these right from the app, and they won't be shown in a call log history. You can do the same with notes and set an intruder alert to snap a pic of everyone who tries to reach the app without your consent. The app lets you organize the data within the app for simple navigation as well.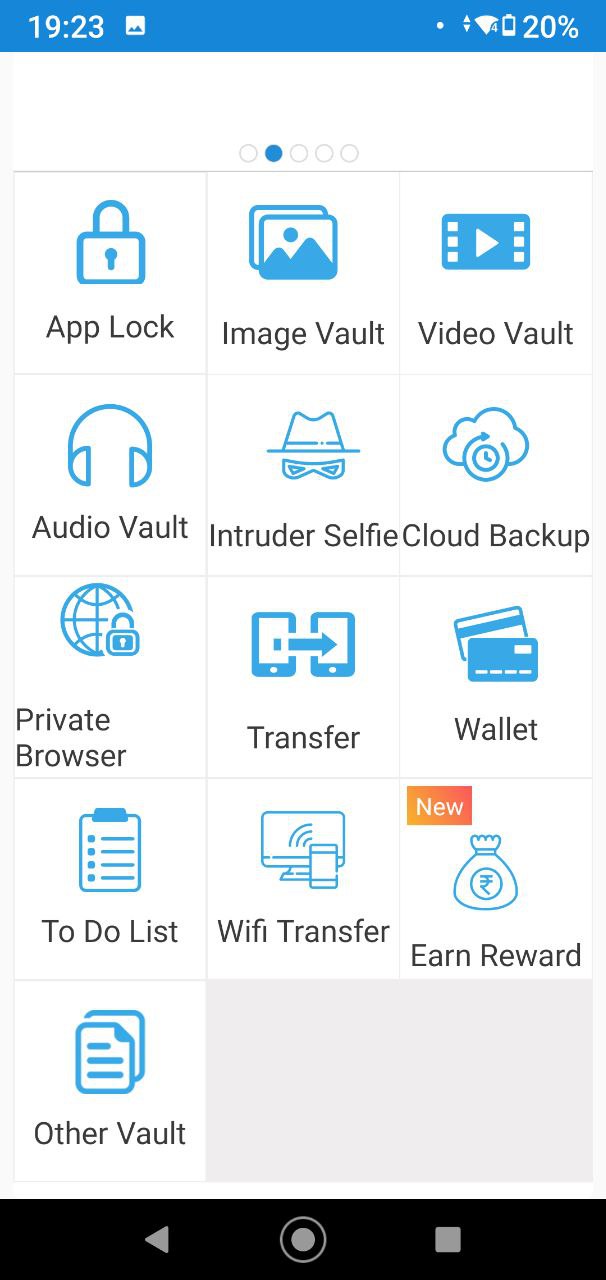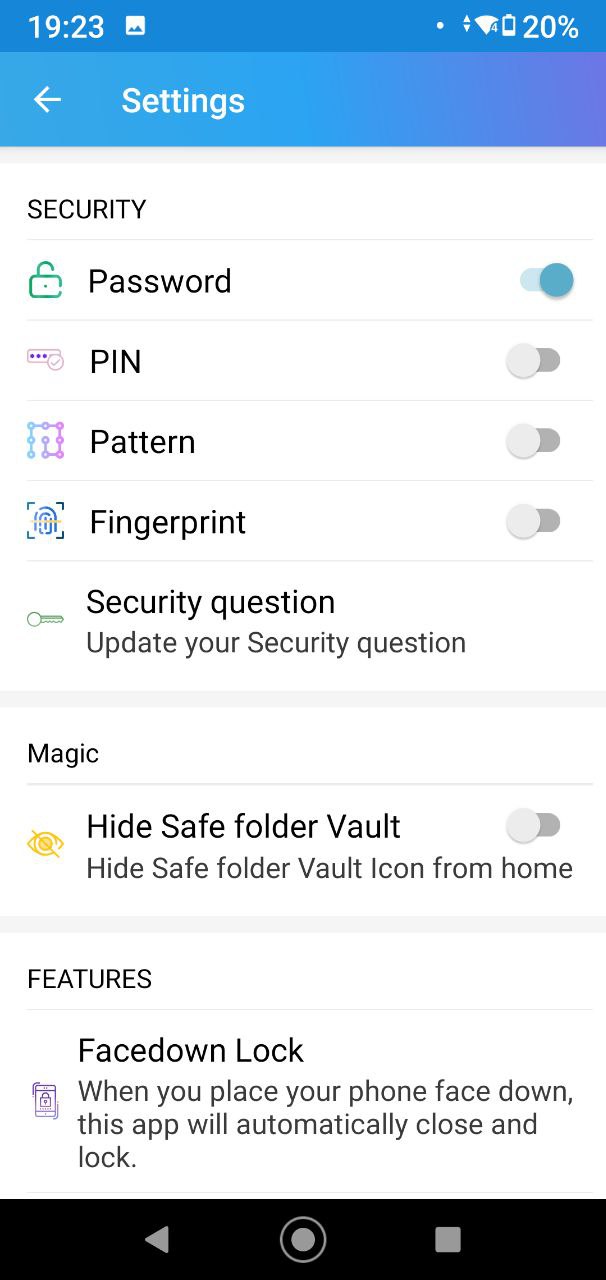 File Locker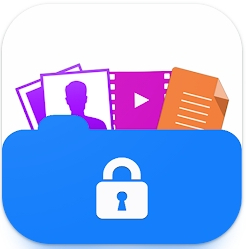 Here's an app to help you ensure all the confidential files on your phone remain that way. You can never be sure if some of your relatives or friends won't try to open some of your files while browsing through your phone (the intentions may be pure, though, but it's still unpleasant). Well, this app is here to make sure it won't happen.
The app lets you seal all the sensitive info in a safe place. It works with images, vids, docs, and all kinds of files in general. The amount of data to lock is unlimited, so no worries here. You'll get to proceed with the app with a secret PIN.
And if that's not enough, make sure to add a fingerprint lock or Face ID. All the items you add to the app can be viewed through it, and they will disappear from their original locations. You can easily restore the files, though.
The app comes with a full-on file viewer, so you'll get to browse through your data without any effort. And if somebody will try to open the app without learning the PIN, the app will snap a selfie of them.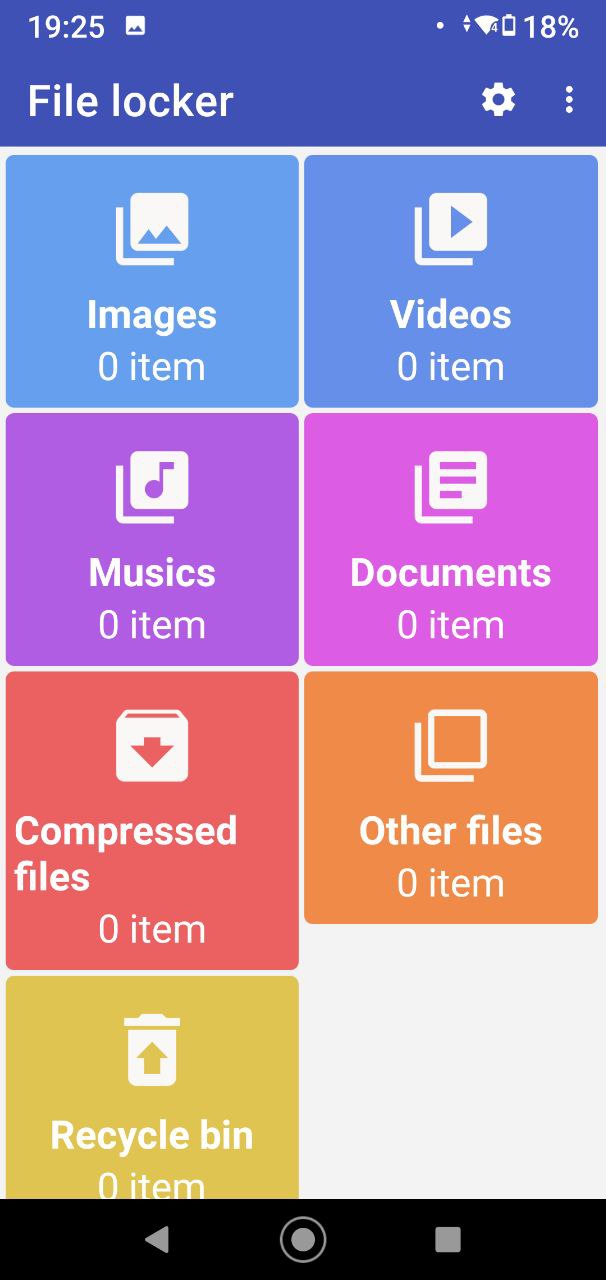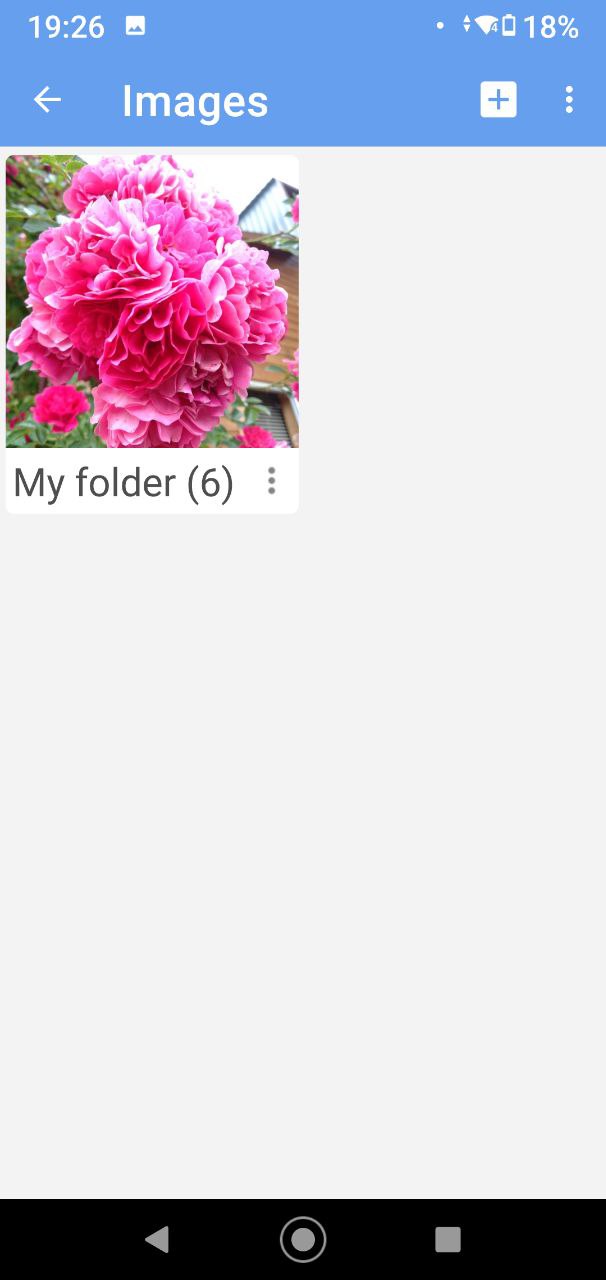 AppLock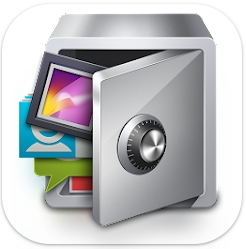 As you may assume by the name, that's a vault app that lets you hide apps and other data from snooping eyes. It lets you seal multiple kinds of apps from messengers to settings, so whatever you want to keep intimate, you now can. You can also hide your incoming calls or the entire contact list if needed.
You'll also get to hide pics, vids, and docs. There are no limits to the amount of data to store. The main goal of the app is to defend your privacy, so it lets you add an extra layer of security by adding a PIN. Plus, you can set an invisible pattern lock and tun on a random keyboard only you will know how to use.
With this app, you won't have to worry about people borrowing your phone and seeing more than they should. The app is incredibly easy to use, and you won't need to pay for a single feature there. You'll have to deal with ads, though, but the functionality is worth it.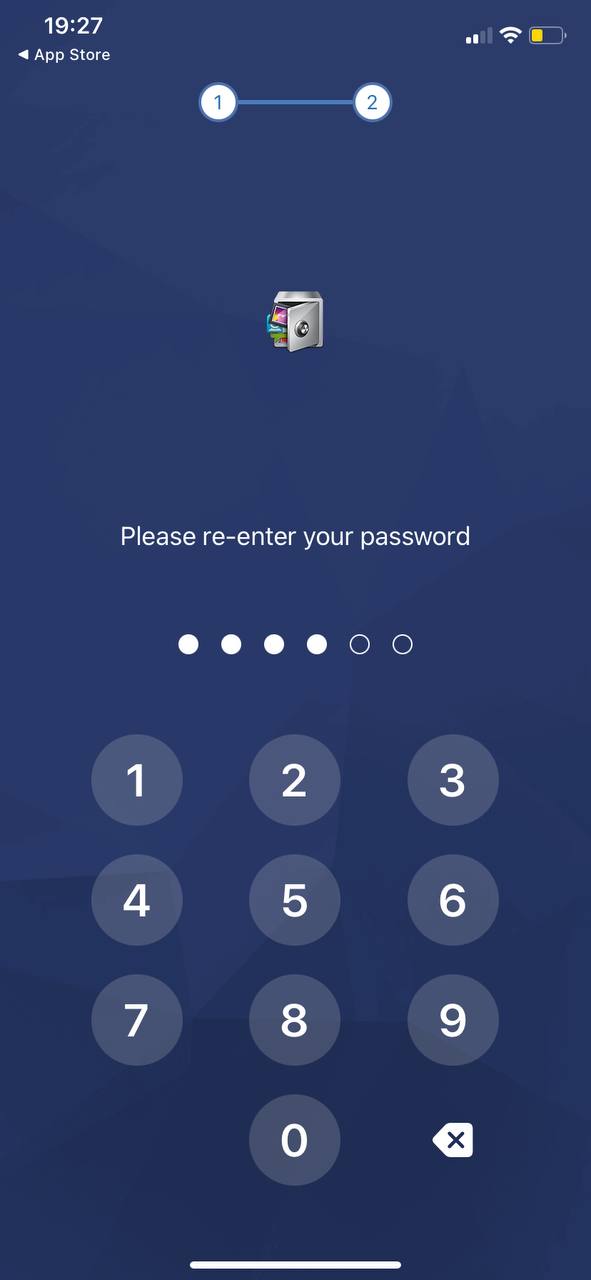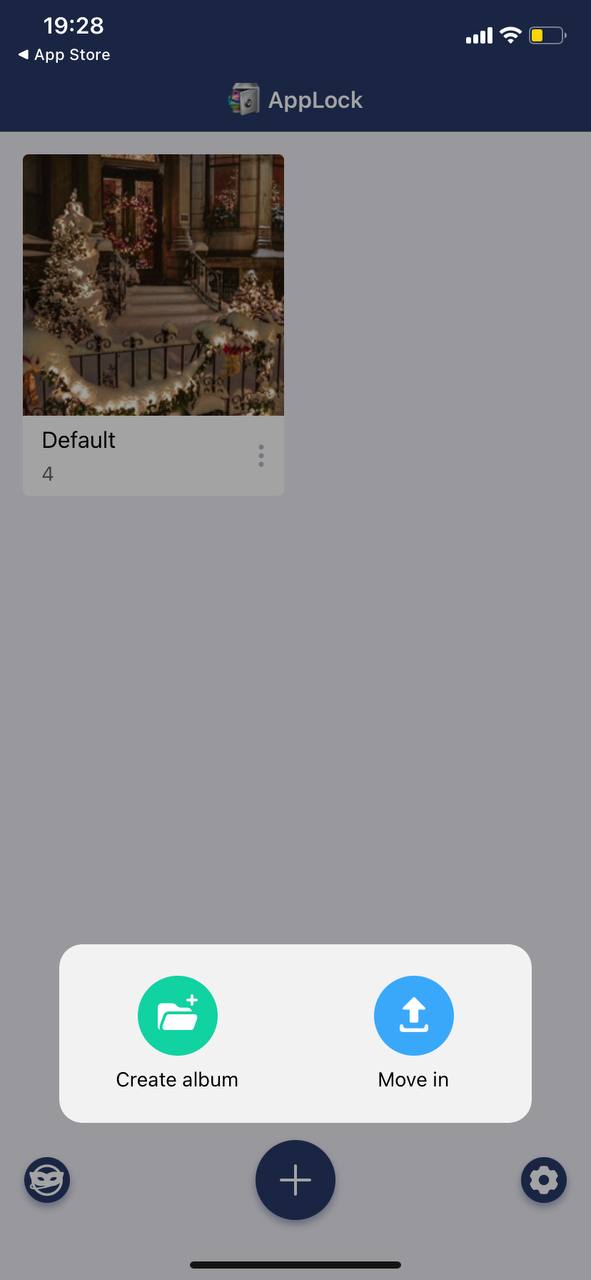 Check also: 15 Free Apps to Hide Photos and Videos On
Lock my Folder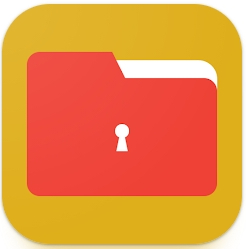 That's a folder hider that ensures your private data remains that way. It's made for you to keep the most memorable files and the ones you would like to remain confidential, too. No more friendly sneaking into your cam roll without your consent: you can lock all the pics you don't want other individuals to see.
In fact, the app works with the majority of files. You can use it for pics, audio, folders, and more. At this point, you lock everything except for other apps. You may rather lock the field from your SD card or default memory, it's up to you. The app doesn't have storage limitations, and it won't store your files online.
You can easily add multiple files at once and restore the one you no longer want to hide. There's a built-in media player, so you can browse through the vids and pics easily.
There are various kinds of safeguards for you to add. From a regular PIN to pattern protection and Touch ID, you can be sure your data will stay secure. The intruder selfie tool is included, so you'll be notified of everyone attempting to open the app without permission.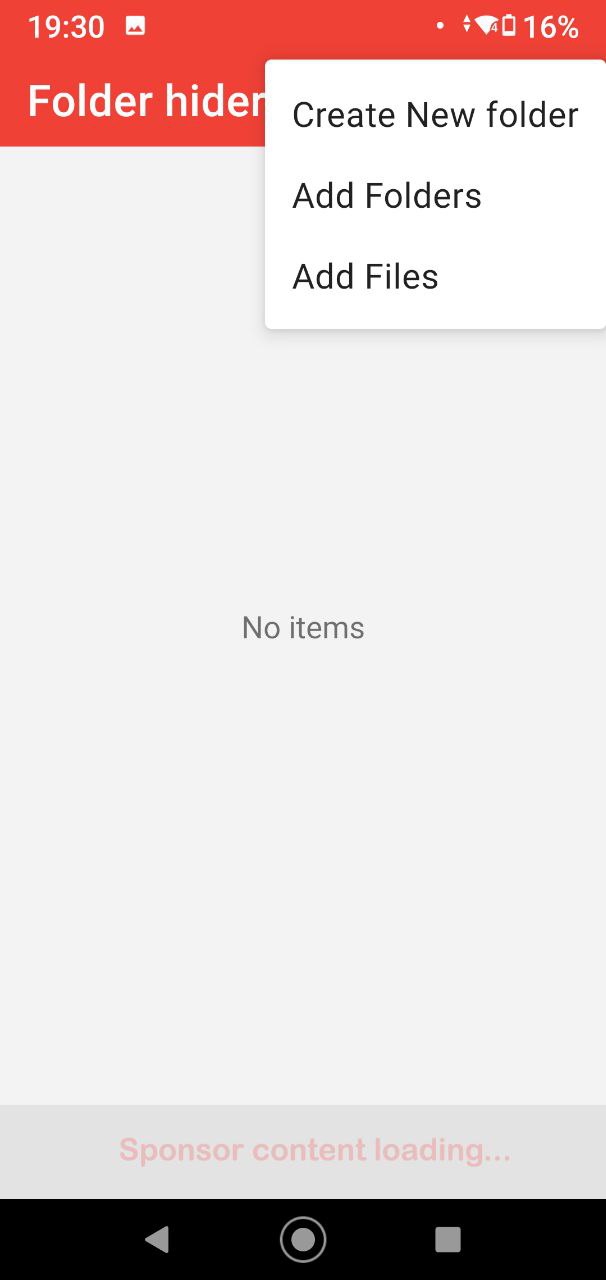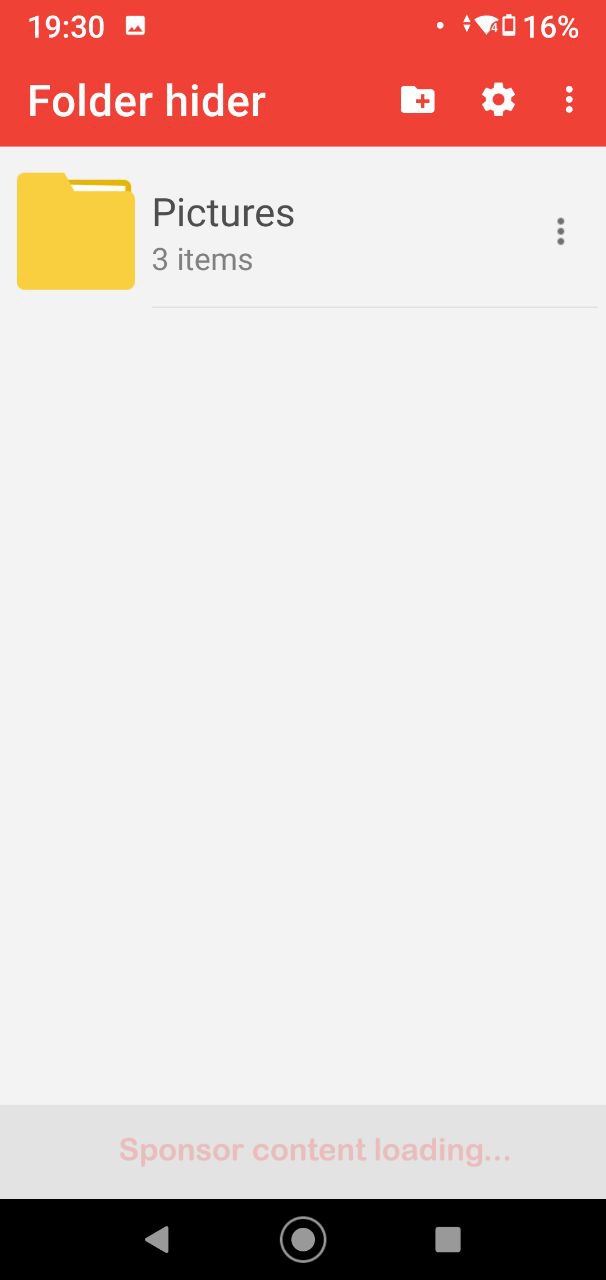 Safe Folder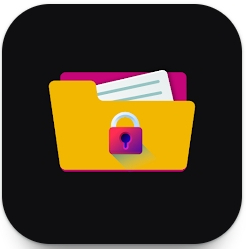 With this app, you'll get to hide pics, audio, and all kinds of files within a few taps. It's all about protecting your privacy, really. The app covers a full-on confidential browser you can use to look for things on the web without worries.
Plus you can use it to make confidential contacts that won't be shown in your call history. The same goes for notes: you can conceal some of them and edit these within the app if needed. You can even use it to conceal other apps.
Above that, the app lets you use all the hidden socials in a safe mode. It also shields your data from unauthorized capture and notifies you if somebody will try to reach the files without your permission.
You can seal it with a PIN and other types of protection (these may vary according to your phone). It's fully free, but there are quite a lot of as within the app.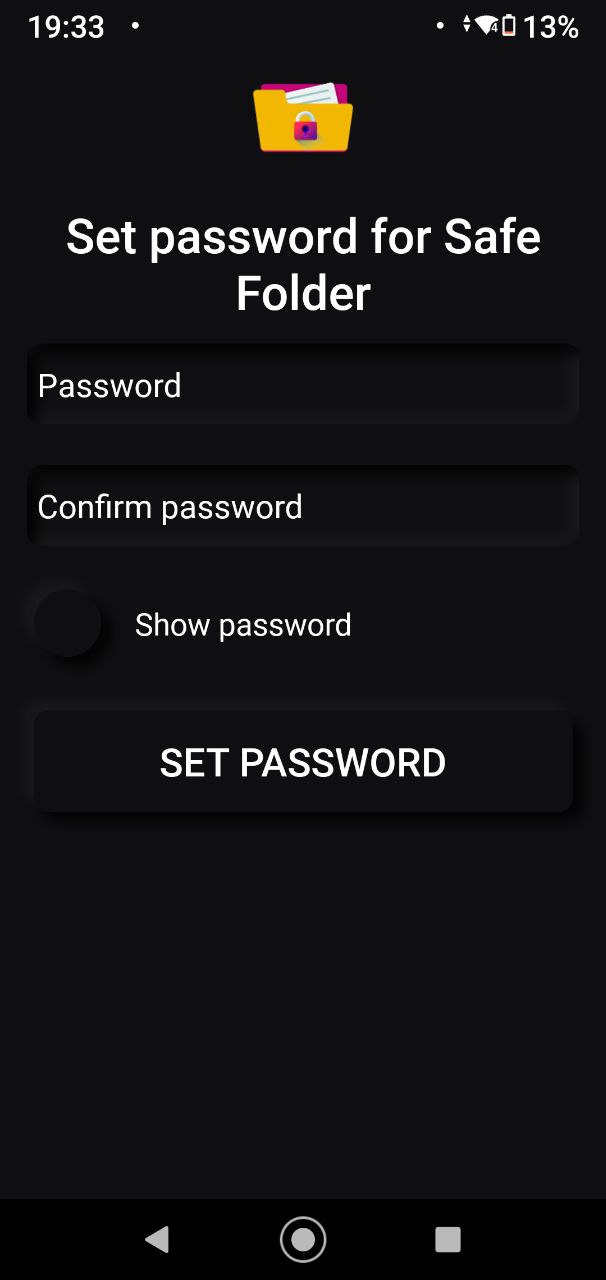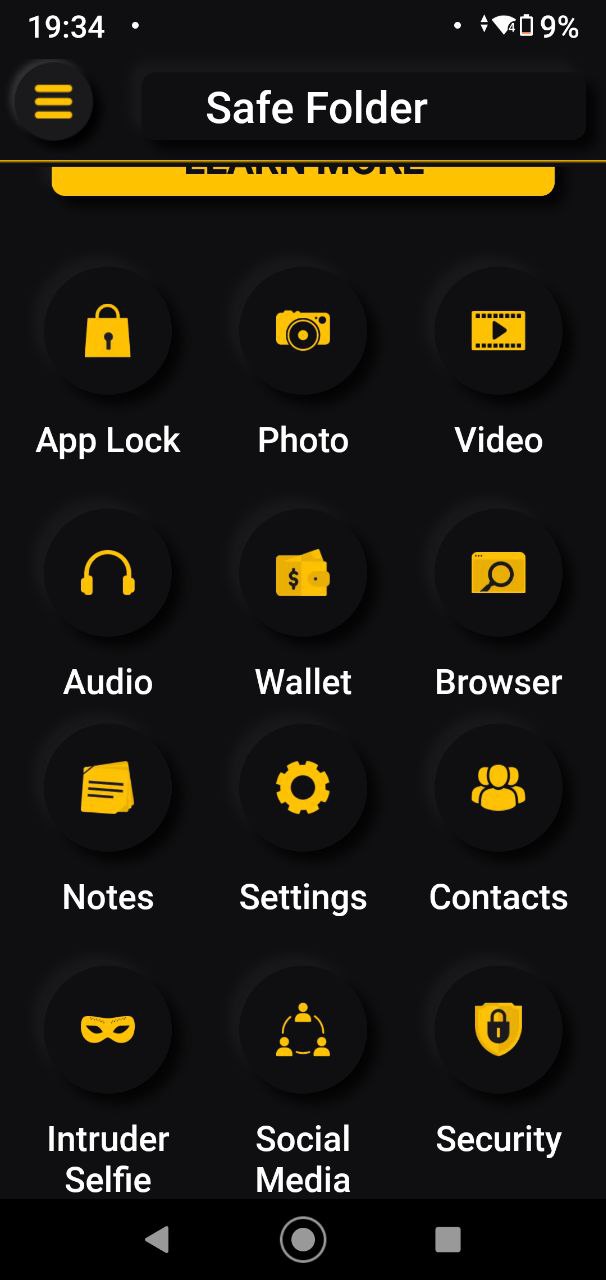 File and Folder Lock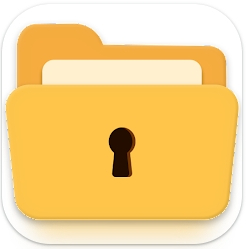 This one lets you keep your sensitive files secure. You can use it to store all kinds of data from music to docs. It even works with ZIP files and full-on apps. The UI is beyond simple, so you'll figure out how to use the app within secs.
The good news is, the app makes it pretty easy to keep all locked files organize. It will automatically sort them by folders according to the type, and you'll get to categorize them manually further on. You can use tags and add as many folders as you need to keep things comfortable.
Plus, you'll get to seal the app with a PIN or a pattern password. The type of protection is up to you, the app has all the options you may think of, really. You can also set up an intruder snap to find out if someone will try to open the app without the PIN.
Plus, there's a security alarm that will notify you immediately. This is totally optional though, you can stop at the simple PIN. The app is free, and the ads are not too annoying here.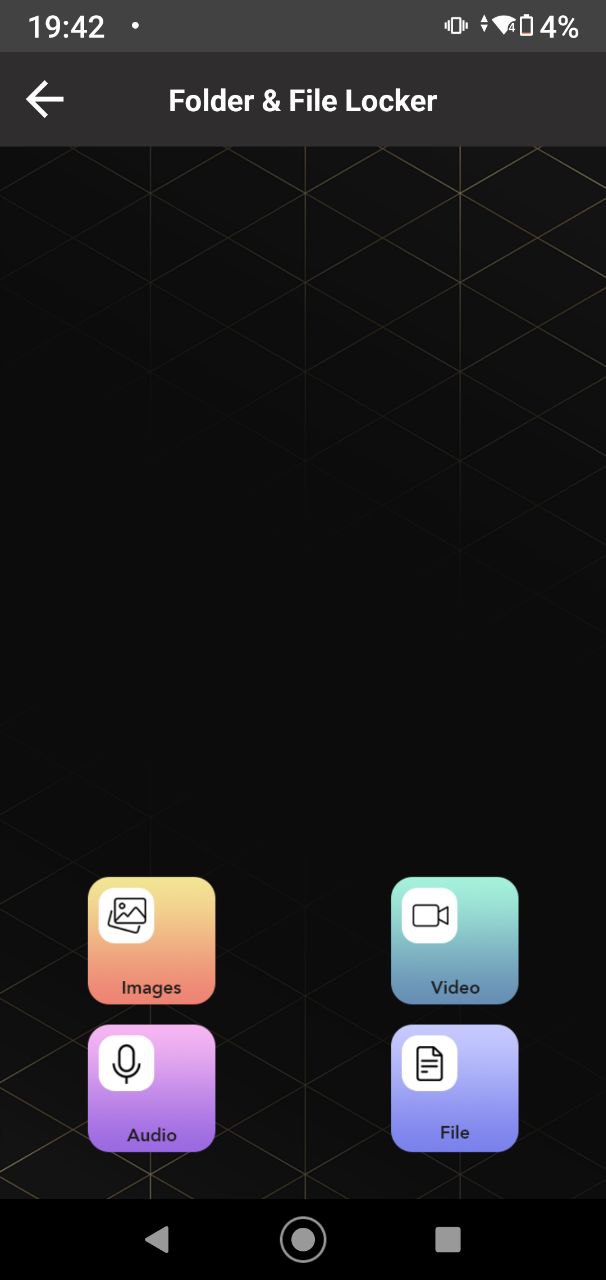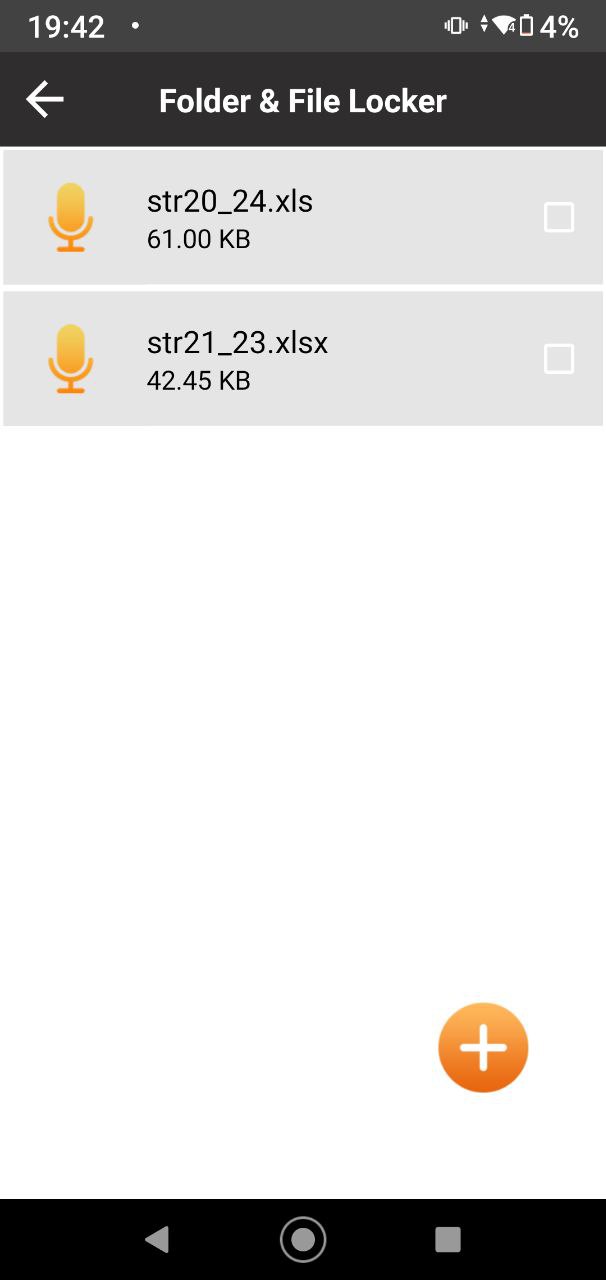 You may also like: 5 Best iOS Apps to Hide Text Messages
My Folder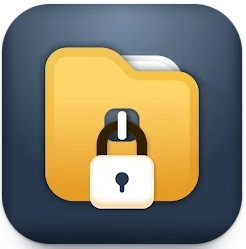 And lastly, there's an app that lets you conceal your data with minimal effort. It works with images, docs, and contacts, and there are no storage limits whatsoever. It also lets you hide apps, including the default ones like a gallery.
Simply upload the data you want to hide and let the app take care of the rest. It covers locking multiple files at once, which saves tons of time. Herewith, the app covers various security locks, so feel free to pick the one you like most.
And if a classic PIN or fingerprint security is not enough, you can actually modify the name and icon of the app. That way, nobody will ever guess you're hiding smth. All the data can be viewed and shared right from the vault, which is handy.
You'll get to categorize the files within the app for simple navigation and restore them at any time needed. You can also unhide all the data with one tap if needed.