Today's app market is filled with all types of messengers. But what about apps that don't ask for your number? Well, there are a couple of options here.
Here's our list of the best anonymous chat apps that don't require a phone number you could try. These apps offer anonymous texting and let you keep your number private. The apps cover all the essential chatting tools and some even work as communities and let you find new friends. Have a look!
Signal Private Messenger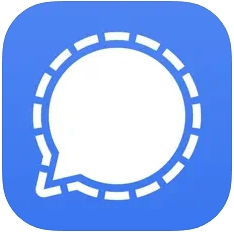 If you're looking for an app that let you stay connected with people without sharing your number, don't get past this one. It comes with advanced privacy techs that make sure all your data and messages are encrypted and safe from leaks. Thus, it's a perfect app to keep your conversations fully private.
The app is very quick, and the messages get delivered within secs, even if your network is slow. It's also completely free and has no ads whatsoever. As for the phone number, you'll need to use it to register and get access t your contacts, but you can hide it from other users if needed.
The chat supports voice memos and all kinds of media files. You can also use it for video calls and image editing (unexpected, right?). There's a dark mode and a fully customizable sound system for you to adjust.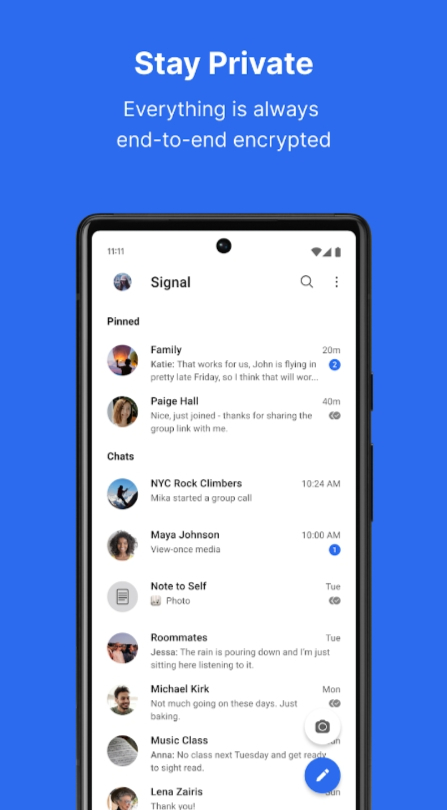 You may also like: 11 Best Anonymous Chat Apps
Discord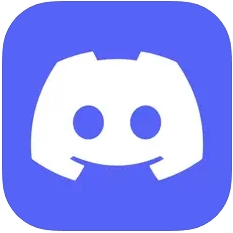 It's s a well-known chatting app that doesn't require your mobile number. This app was originally made for gamers, but lots of things have changed since then. It is now widely used and loved by millions of people for its texting and video chat abilities.
Herewith, you can log in with your email, Facebook, or Google acc (no numbers required). You'll need to fill in profile info, but you can pick any username that comes to mind, obviously. The name can be changed at any time, and there are no requirements for a profile pic as well.
As for the chatting options, you can start dialogues and group conversations with dozens and dozens of members. You can also set the rules for members of the chat and make private rooms for you and your friends. But if you're feeling social, feel free to join multiple communities.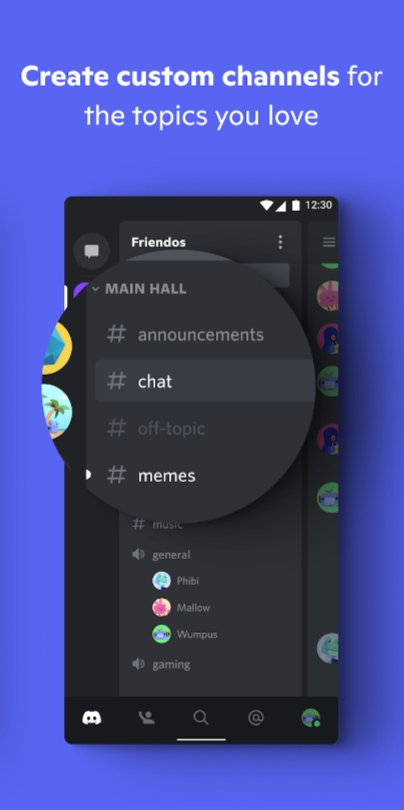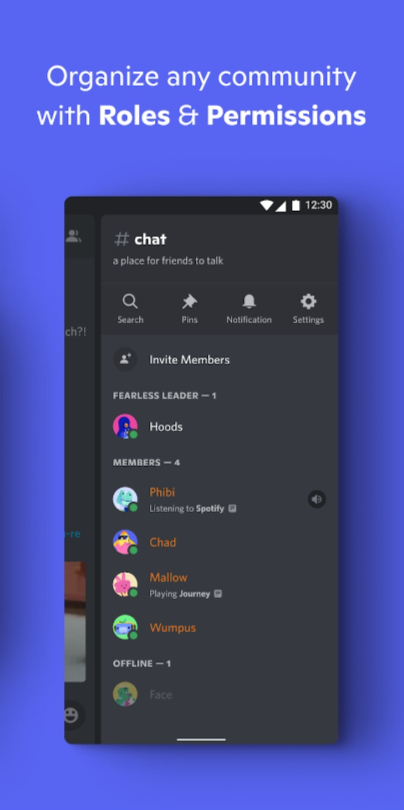 Facebook Messenger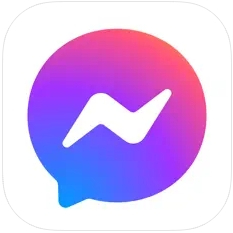 That's another popular app that doesn't ask for your number. As you may probably guess, this app relates to your FB acc. Adding the number can elevate the protection of your account there, but it's not necessary at all.
The username is obviously required, but you can write whatever you want, no pressure. The nice thing is, you don't have to be friends with someone on FB to be able to text, so no worries. You may rather start a dialogue or a group chat, it's up to you.
Speaking of groups, the limit is 50 people per chat, which can be a problem at some point. You may rather make the chat private or public as well. There are also tons of thematic communities you can join here if needed.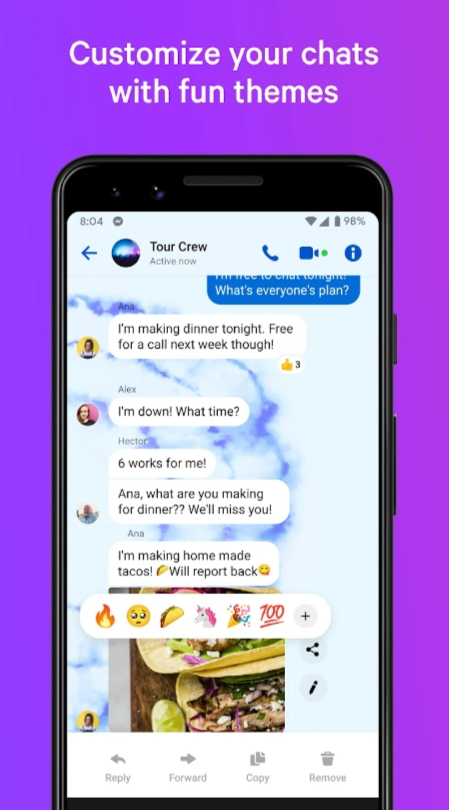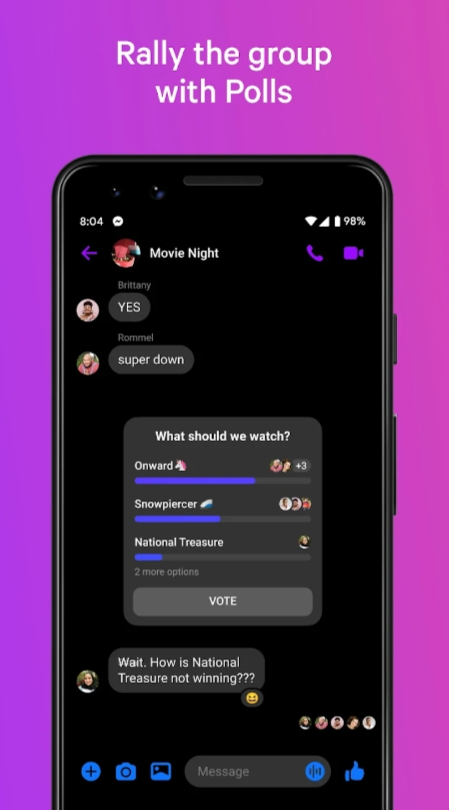 Kik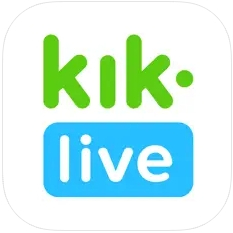 It's a messaging app you can use without revealing your number. The app pays attention to the security of your data (due to the scandals that took place with it a few years ago), so you can be sure there won't be any leaks.
The app lets you move straight to texting without pointing out any personal details, including your number. You can fill in your acc data at any time needed, and there's no need to reveal your real name here. It supports classic and group chats, so you're all the way covered.
You'll be able to set rules for chart rooms and make them private if needed. If you do that, you'll need to send invitation links to all the new members. Another thing this app is known for is a wide range of bots you can use for multiple things.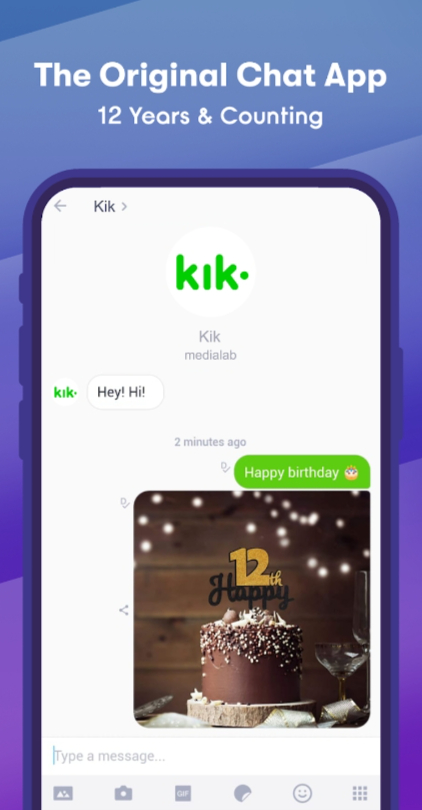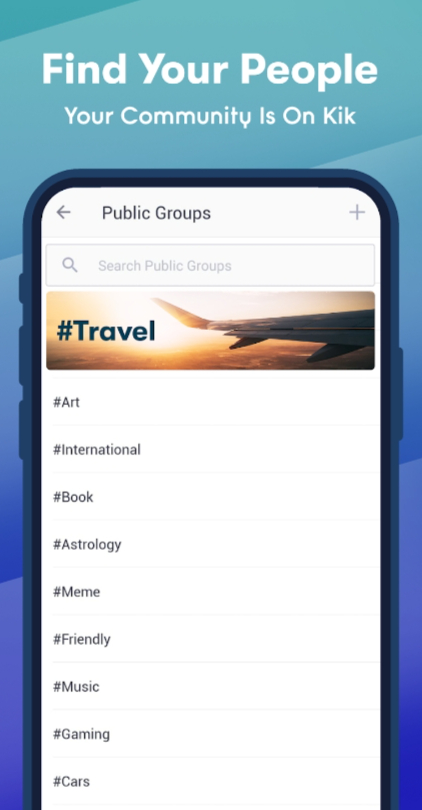 Google Chat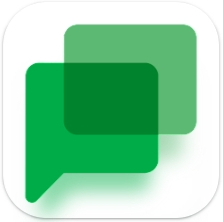 Here's a communications app that was previously known as Hangouts. It's a secure chatting app that is mainly there to ease collaborative work. Can you really be anonymous here? Well, yes, and now.
Here's the thing: you can totally leave out your phone number here. But you'll still need to log in with your Google acc, so it's not completely anonymous (although you can make a special acc for that if you need to). Once again, the app was specifically designed for collaborative work, and it provides a range of features for group chats.
It allows for easy file sharing, and you can use it to organize group schedules, meetings, and task managers. It also allows you to assign tasks to specific people and keep track of progress. You can even use it to create polls, surveys, and feedback forms so that you can get feedback from every member of your team.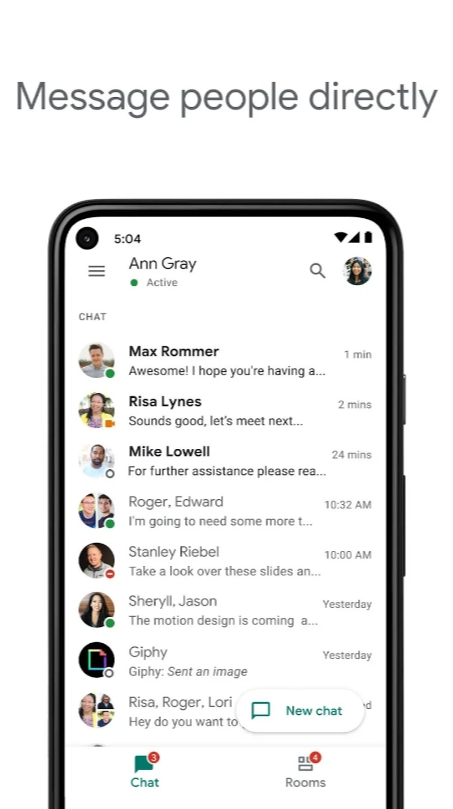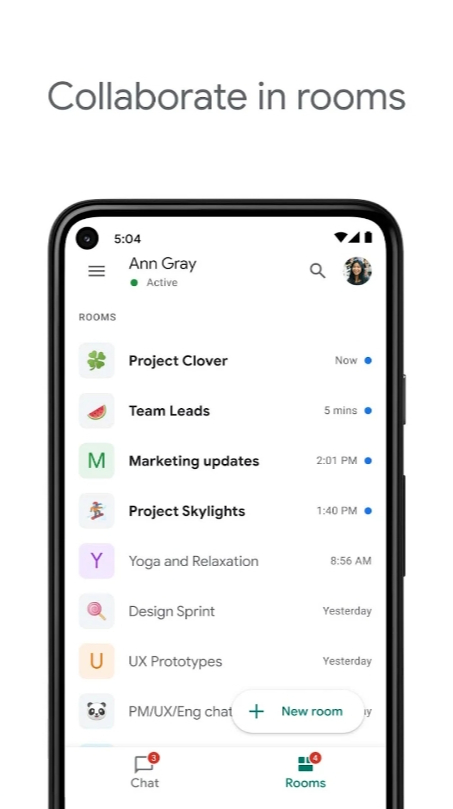 Check also: 17 Best Free Chat Apps to Talk With Strangers
Moco
This app lets you find and meet new people without revealing your number. It has a fast registration where you can log in with your Google or FB acc. The email option is also there if needed. Then, you'll need to make a profile, add pics, and all that (of course, you can easily skip exposing your real name).
Once it's done, you'll get to search for people nearby and start conversations with them. The app lets you search via location, and you'll get to regulate the search radius. Plus, the app lets you filter people by genre, age, interests, and all that (just as it works with dating platforms).
You'll get to start private and public chatrooms for whatever topics come to mind. You may also join premade communities by finding them via the search bar. The private chats require an invitation link, so keep that in mind. There are also multiple in-chat games that are available for free.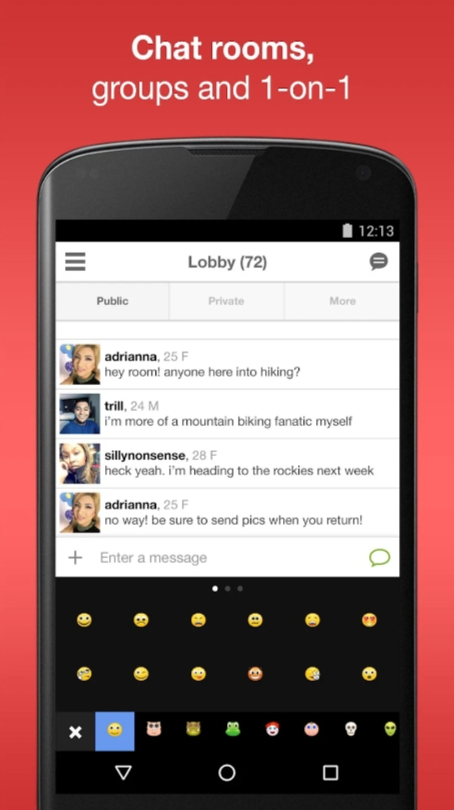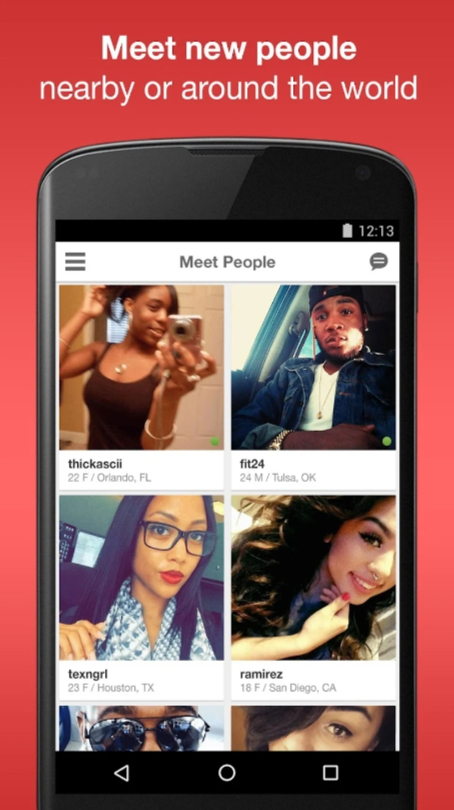 MeetMe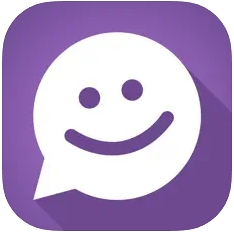 The concept of this one is pretty similar to the previous app. It also gives major dating app vibes without claiming to be one. But don't be quick to judge, you can use this one to find new friends or simply for chatting. There are over 100M users already, so you can easily find someone to talk to.
Herewith, the app doesn't ask for your number: you can use an email instead. And just like that, you can keep your real name to yourself if needed. The app requires you to add some pics and add a few words about yourself as well. Once it's done, you'll get to see how many people have viewed your acc.
The app lets you send and receive virtual gifts from other users. It's a nice touch that adds a bit of fun to communication. The chat feature is quite nice and easy to use. It's nothing special, but it does the job. Unfortunately, you won't be able to start group chats on the app, but there are plenty of in-chat games you could try. These games are a great way to kill time and have fun.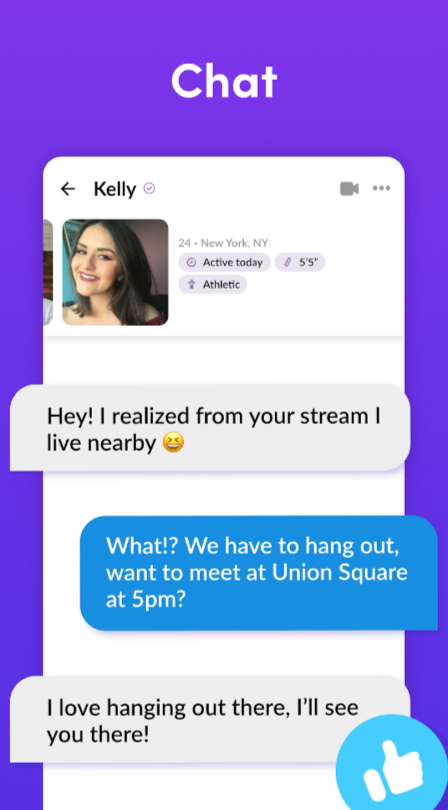 Element Messenger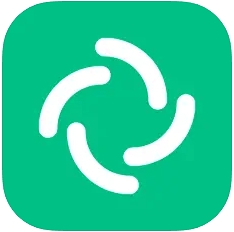 This app lets you exchange anonymous messages. The app is based on the Matrix system, and it does everything to take care of your anonymity. Due to this, it doesn't ask for your number and doesn't even require an email. All you need to do is pick a nickname and come up with a password.
All the messages exchanged in the app are fully encrypted, so you can freely discuss anything you'd like to keep private. Sounds a little illegal, doesn't it? Well, it's not. The chat lets you send media files, GIFs, emojis, and stickers. It even supports video chat if needed.
More to that, you'll get to send voice messages and start group chats. The limit is 100 people per chat, which is more than enough. The app offers several chat themes and a dark mode. You'll get to set the dark mode to turn on automatically at a particular time.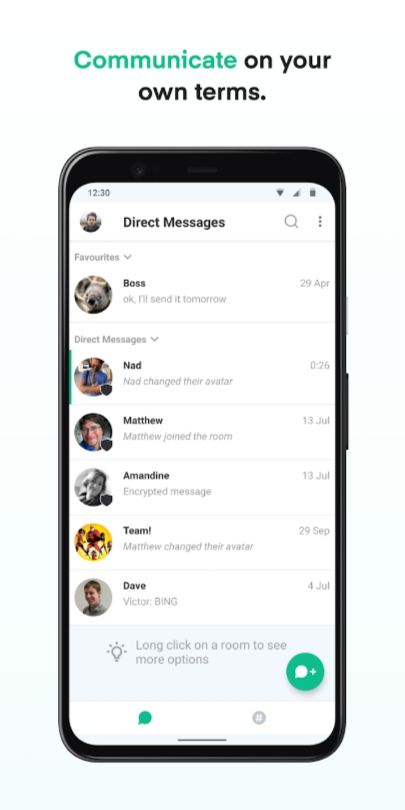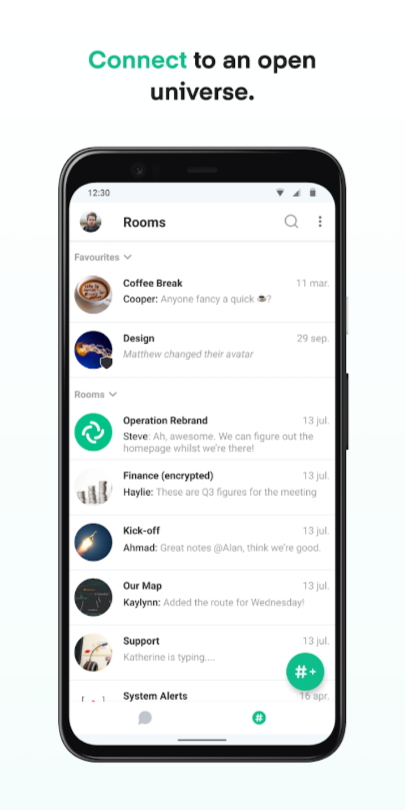 TextNow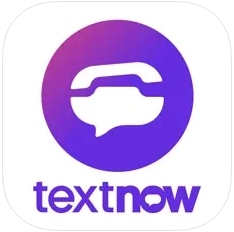 It's another app that doesn't ask for your number, but the concept is slightly unusual. Not only it doesn't ask for your number, it actually lets you get a virtual local number of the US and Canada. Herewith, it's fully free, and you get to pick the number yourself.
Plus, the app runs offline, and you can use it wherever you are. It not only supports texts too; you can use it for online calls, including international ones. The UI is fully intuitive, and you'll quickly figure out how it works. The chat supports all kinds of media files along with voice messages.
The app is incredibly useful, as it lets you make video calls, add pictures to all your contacts, and set different sounds for calls and notifications. It also has a voicemail feature, so you never miss an important message. Plus, it comes with a desktop version if you prefer to use the app on your computer.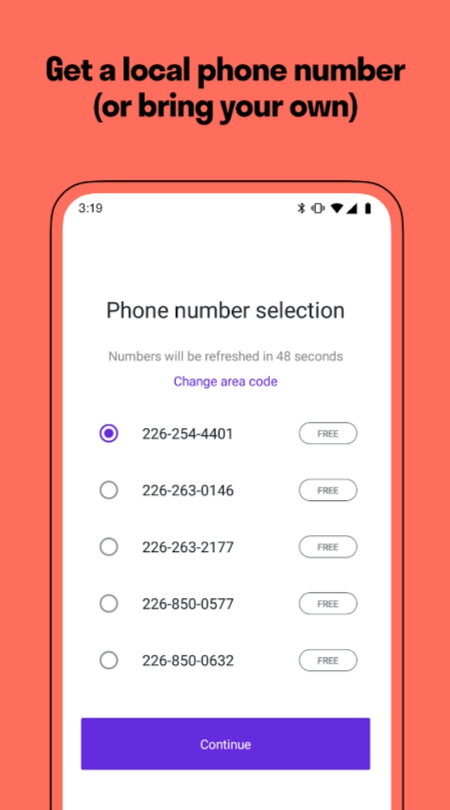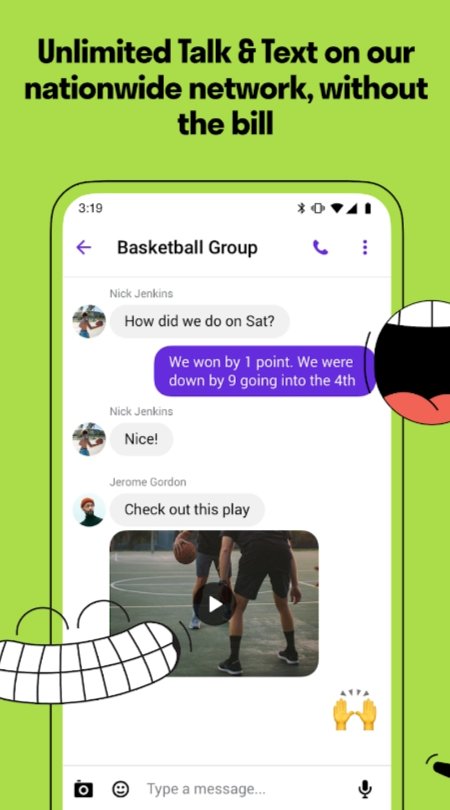 LINE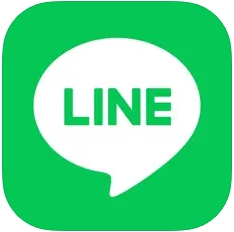 This app is a bit tricky as you'll need to follow some steps to use it without a number. Well, you won't be able to register without a number at all, but there's a way to hide it from other users. To do that, you'll need to adjust the User ID switch in the settings.
Once it will be done no one in your contacts will be able to discover you in the list of the app's users, and they will be incapable to reach you. The chat tool is pretty standard: it supports regular messaging and group chat with up to 200 people in it.
The only thing that makes the chat stand out is the pack of thematic stickers, but it's not that big of a deal. The app supports video calls, voice memos, and all types of media files needed. It also offers a couple of in-chat games.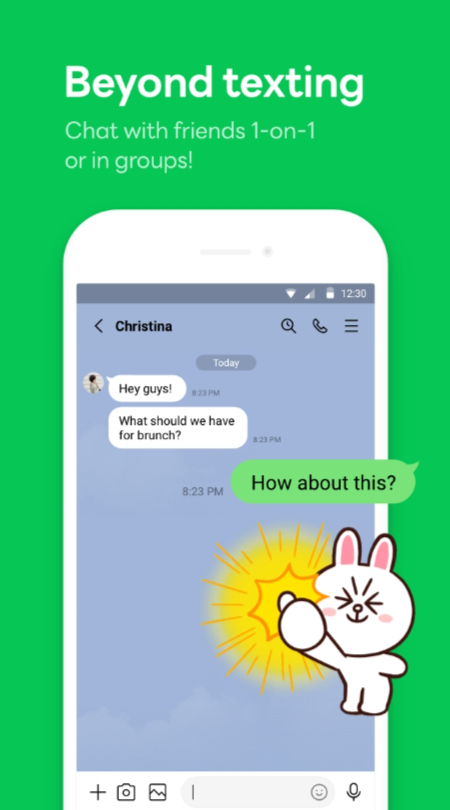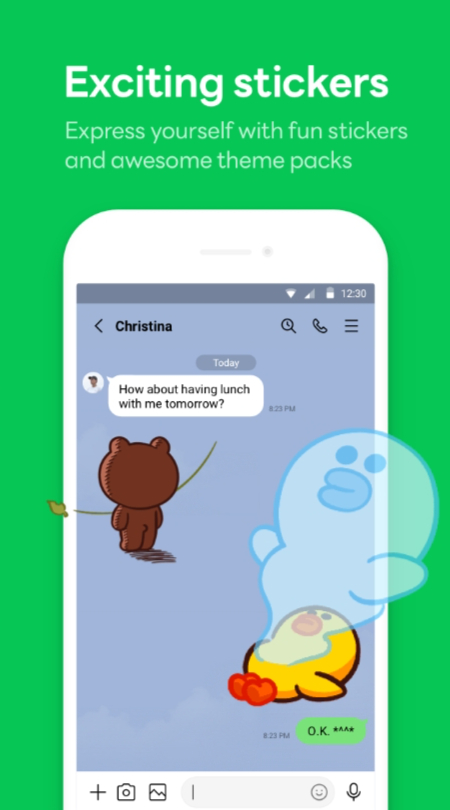 You may also check: 11 Best Local Chatting Apps
Twiq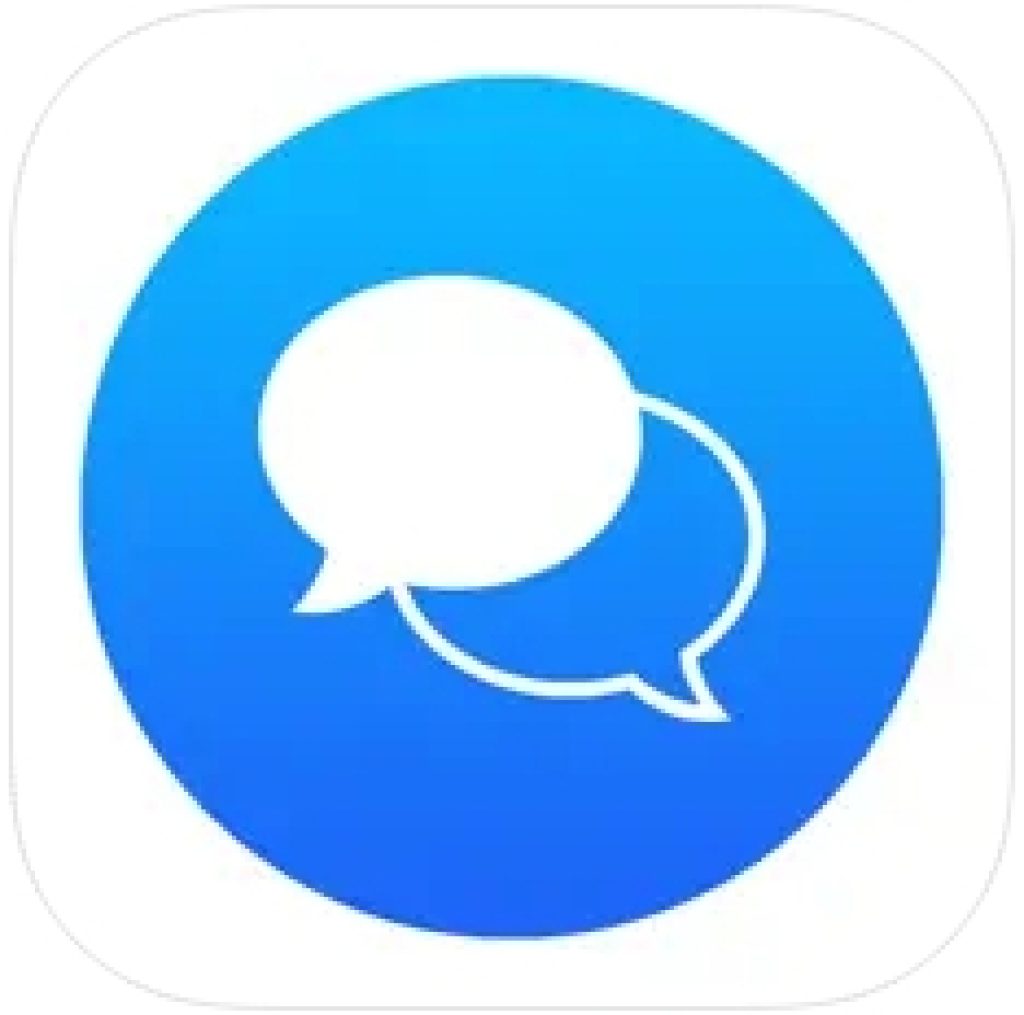 To wrap up, we have an anonymous chat app that lets you find new friends and communicate privately. The app uses your GPS data to make a list of active users from your area. You'll be able to reach out to anyone within secs.
As for the chat, there are some tools that let you increase your privacy. For instance, the app will automatically delete all the pics 10 secs after opening and alert you if people take screenshots. Additionally, the app can be set up to alert you if someone shares your messages with a third party.
Furthermore, it also works as a community where you can write posts, add comments and share your thoughts at any given time. The app also lets you join chat rooms and communicate with people on your feed.