Many people suffer from allergies. Shopping for them can be a real challenge because they need to carefully read the list of ingredients to avoid deterioration of health. Here are the best food allergy scanner apps that can make the lives of people with intolerance to some products easier.
Moreover, as an addition we recommend you to check out our article about the best food safety apps.
Soosee – Allergy, Vegan, Glute
The service is perfect for people who suffer from intolerance to some types of products.
The principle of the app is simple: take a photo of the product so that the composition is visible, then the service highlights all the ingredients from the "prohibited" list and highlights them.
So users will be able to find out that the product contains an ingredient that can make them feel bad.
Are there not enough categories in the list of prohibited elements of the composition? You can always add new ones.
For users who have just arrived in another country or who have gone there to spend a vacation, the service has prepared the opportunity to scan the composition in several foreign languages at once.
Travel without worrying that you will not be able to read the composition and occasionally eat foods that are harmful to you.
In addition, the app works offline. Users do not have to be constantly connected to the network and look for a free Wi-Fi hotspot to check the food. Just eat a snack or enjoy a meal with friends in a cafe.
Advantages:
There is a modern and easy-to-use design.
It is possible to add your categories of prohibited products.
The service works offline.
There are 18 languages available to scan product compositions.
The service is suitable for vegetarians.
Drawbacks:
There is no possibility to add a new product manually.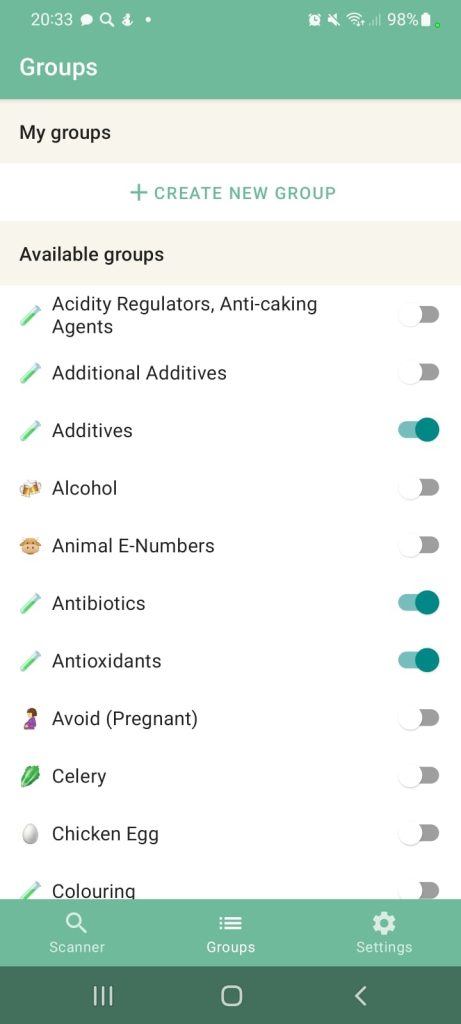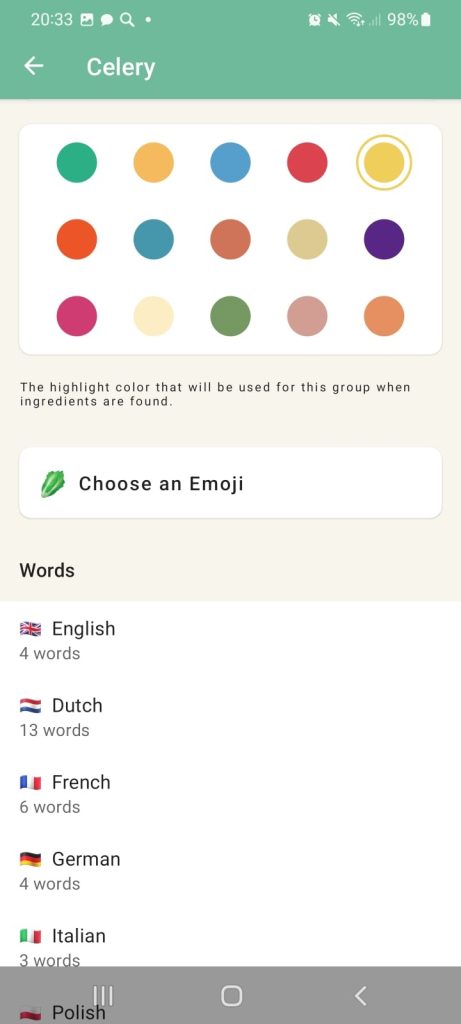 You may also like: 11 Best Fast Food Rewards Apps (Android & iOS)
Open Food Facts
This service is an advanced level of health care. It has various useful functions that will help to avoid feeling unwell due to allergies and not only.
Of course, here users will need to scan the barcode first to get information about ingredients, additives, and nutritional value.
Developers have added more than 800,000 products. This is a huge database. However, if users still have not found the necessary product, they can always add their own.
Users have the opportunity to divide products into groups. Classifications can be completely different: Nutri-Score scale, calories, NOVA classification, and others. It is really easy to look for and compare food.
There is also a useful function for making shopping lists. Users decide what they should buy in the store at home.
They choose products without allergens and intolerant ingredients at home and then in the store they just choose what they need.
Advantages:
There is a comprehensive classification of products.
The service defines the energy value of products and even suggests how one can burn the calories received.
This app supports the environmental movement and provides detailed information on how to recycle packages.
Users can make shopping lists.
Drawbacks:
There are a small number of foreign products that are in the database of this app.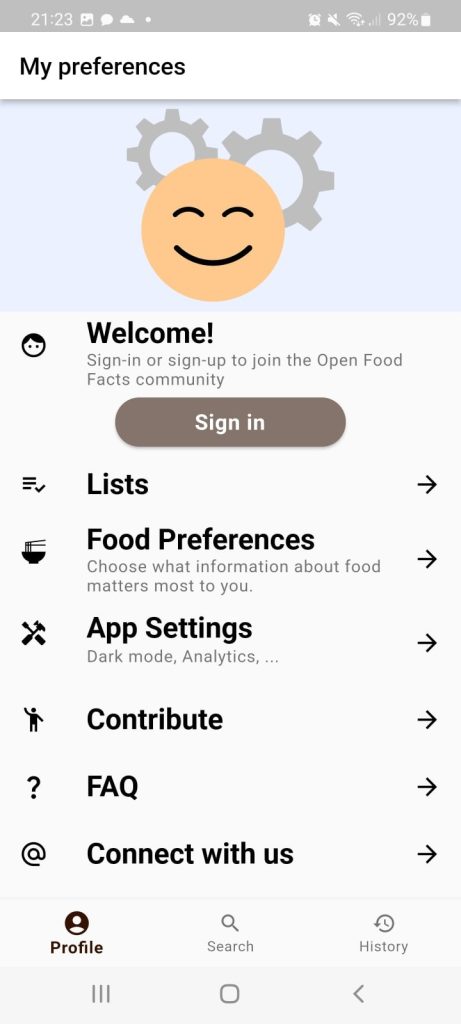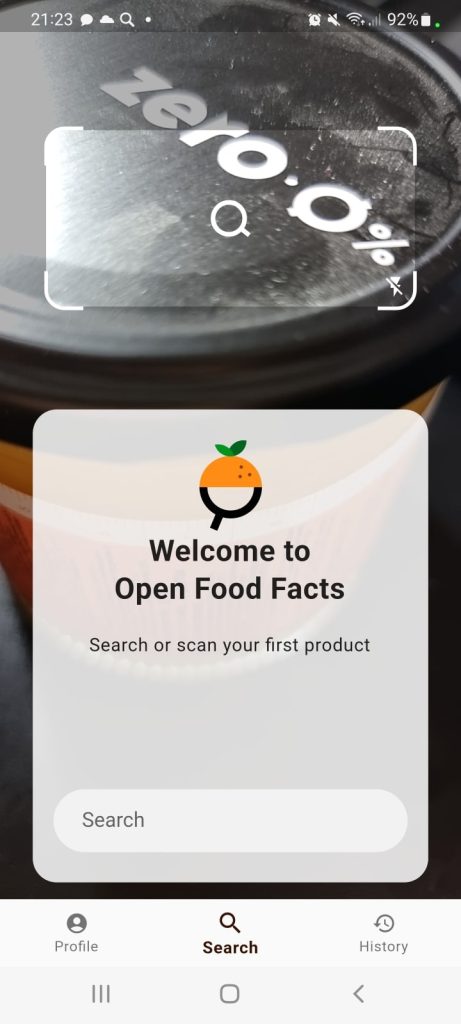 Food Allergy and Symptom Tracker
Many people do not even suspect that they have an intolerance to some food. They just eat as usual and then notice that they feel ill. This app will help to track users' well-being without any hardships.
The feature of the service is that it offers to check not only the food that users eat but also the symptoms and mood. This way users will be able to better control their health and identify allergic products.
The service also offers users to learn something new about their intolerance. Articles with useful information can be found directly in the app.
After some time, users receive statistics about their nutrition and its impact on their physical and mental state of health. This is very convenient when one needs to understand whether there are health improvements or not.
To find out about possible allergens and intolerant ingredients in a product, just click on the bright yellow icon right in the center of the app.
Then complete the information about the product: at what time it was eaten if it belongs to the category of allergens, and well-being. Users can also scan the barcode.
Advantages:
Convenient design.
There is a wide functionality that fully allows one to take care of health.
It is possible to easily share the notes with a doctor.
Drawbacks:
It may seem that the app is overloaded with functions.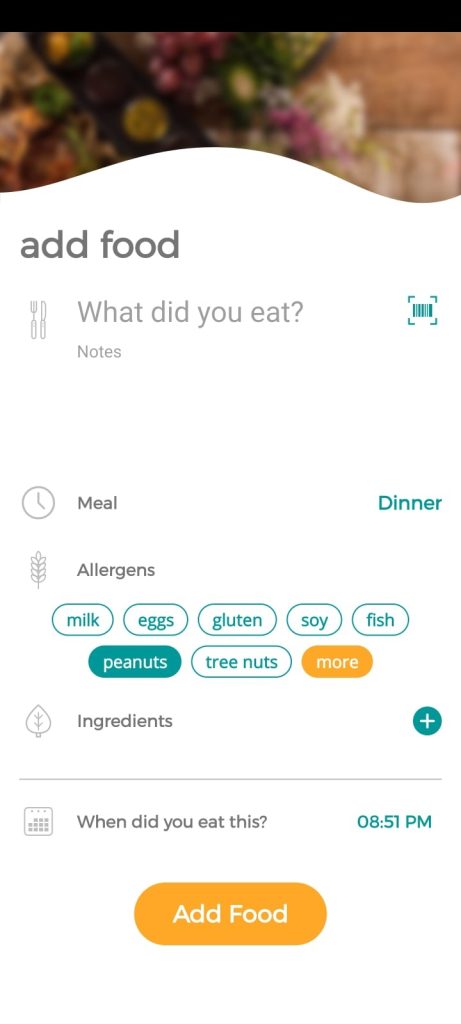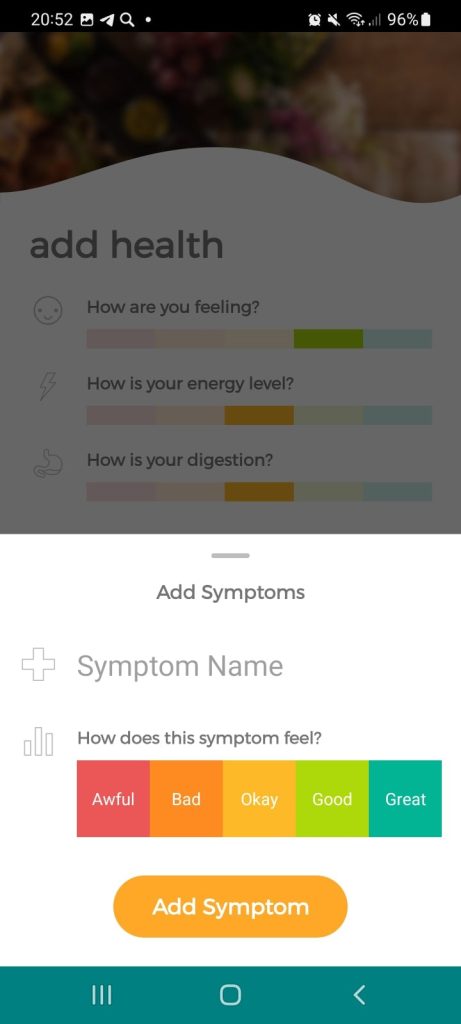 Infood – Ingrideints food scan
This app will help to identify suitable and harmful food for any food choice. Vegans or vegetarians, people sensitive to lactose and gluten, or just those who want to control their diet more carefully and not eat food with additives.
Constantly reading the small letters of the ingredients part of the product can be very boring, so the Infood will do it for the users.
Take a photo of the product label and upload it to the app. It will identify all the ingredients that can be harmful.
It does not always happen that the food that users are trying to check through the Infood is on his list. In this case, they can add a new product in a couple of taps.
The app can also scan the list of ingredients in different languages. Travel without worries about nutrition!
Advantages:
The service has a large database of products that can be checked.
Users can add new products.
It is possible to check the list of ingredients on packages in different countries as the app supports foreign languages.
Drawbacks:
Not a modern design.
There is a small database of products from other countries.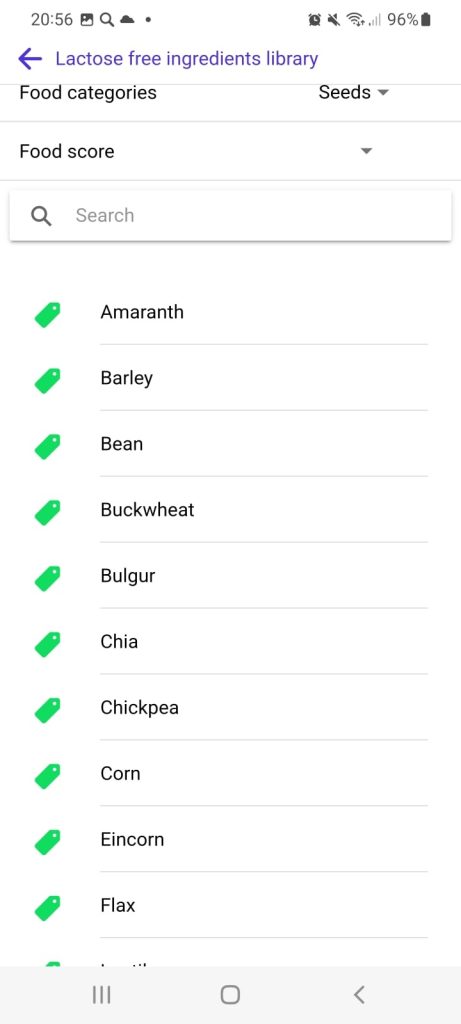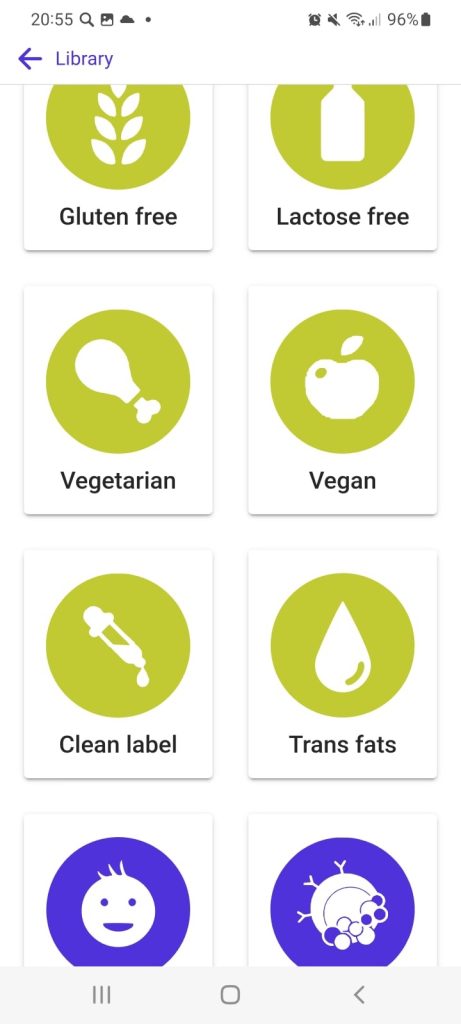 Food Check: Product Scanner
The service supports more than two million different foods to check whether they are suitable for vegans, people with gluten or lactose intolerance, or other dietary preferences.
Just use the search bar to find the right product, or scan the code. Users will be able to learn everything about the ingredients that are included in this product, as well as about the presence of possible allergens, and other categories.
Moreover, the service provides about five thousand delicious recipes for people with intolerance to various types of products.
They will no longer need to puzzle over how to have tasty and safe meals – the app has already done most of the work for users.
Advantages:
There are a large number of products that can be scanned.
The service offers a variety of recipes to cook food without allergens and undesirable ingredients.
Drawbacks:
The app does not support searching for products in other countries.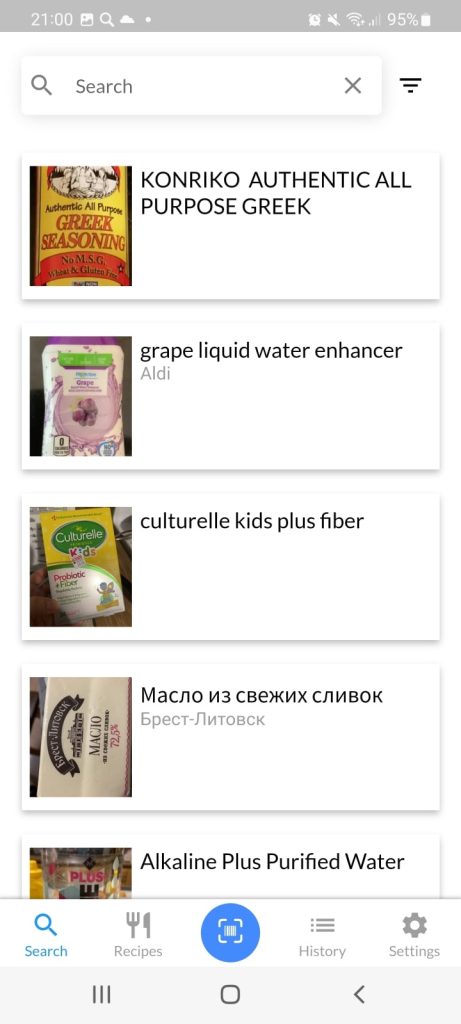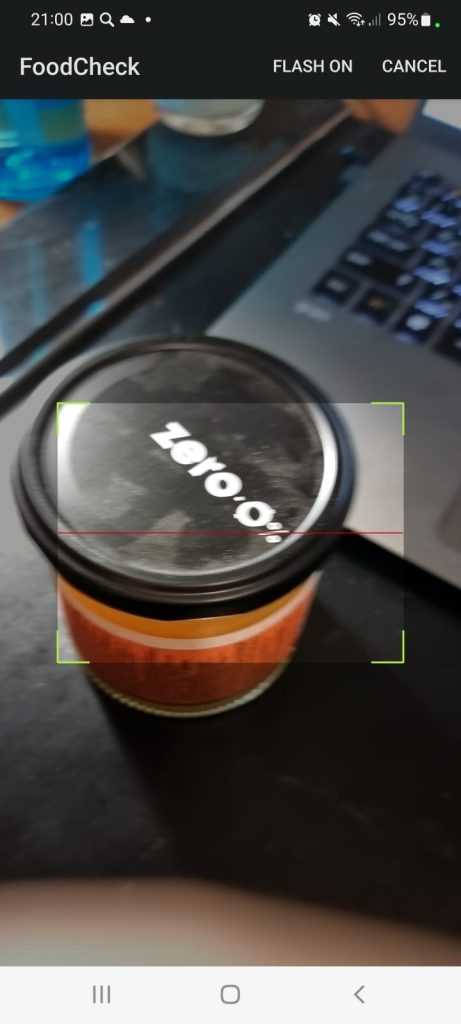 You may also like: 5 Best Homemade Food Delivery Apps for the USA (Android & iOS)
My Food Allergies Scanner
This app is suitable for people who are forced to keep to a special diet due to allergies or intolerance to some foods.
Stop spending hours looking at the endless list of ingredients on packages. The service will identify all possible allergens as soon as the user uploads the barcode.
The app maintains a list of products that are considered most often intolerable for many people. These are categories such as nuts, milk, gluten, soy, and others.
Although the appearance of the Food Scanner is quite old, it is still convenient to use. A minimum of unnecessary sections and functions – only the most important thing is to identify allergens as soon as possible.
Advantages:
It is possible to scan products from other countries.
There is an extensive database of ingredients.
The app is convenient to use.
Drawbacks:
The service has not updated the design for a long time.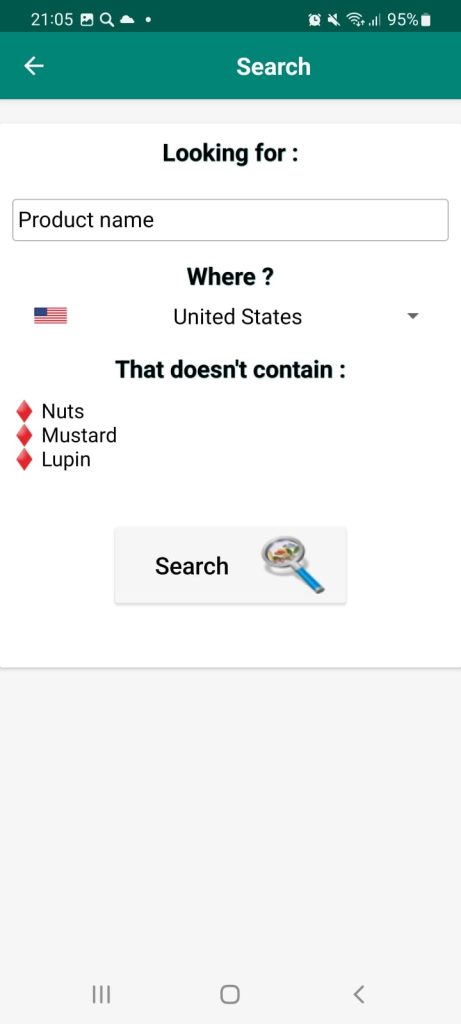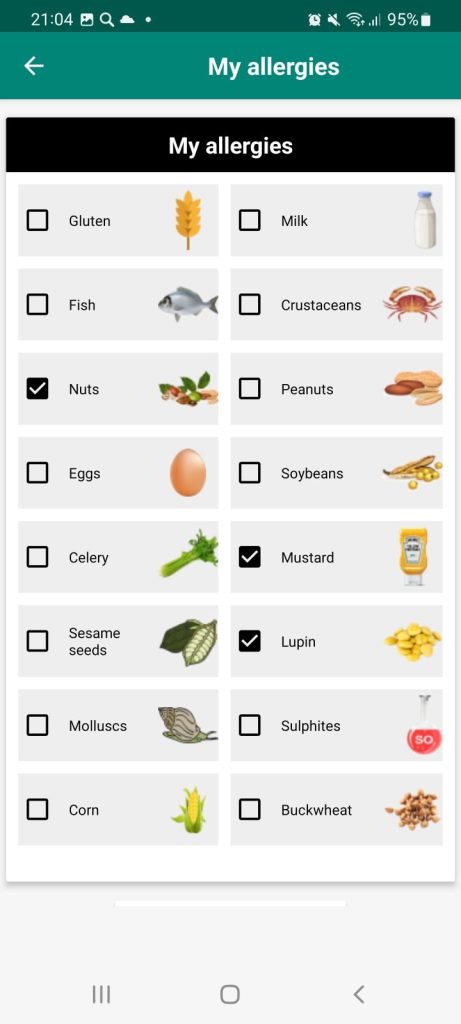 Food Scanner
The service is ready to help easily identify the product category.
Users need to scan the barcode of the product they are going to buy or have already purchased to get a description.
They can find out the number of calories contained in foods, identify allergens and intolerant ingredients, various harmful food additives, and more.
Users also have the opportunity to share the products found on social networks. How about telling your friends about a healthy and safe dish?
The app asks about preferred products and products which cause allergies. When the user goes shopping and starts scanning products, the Food Scanner will take into account preferences.
Advantages:
The app also shows information about packaging recycling possibilities.
The service is easy to use and has a modern design.
There is a convenient category division.
Drawbacks:
The app only works with an internet connection.
Users complain about lags.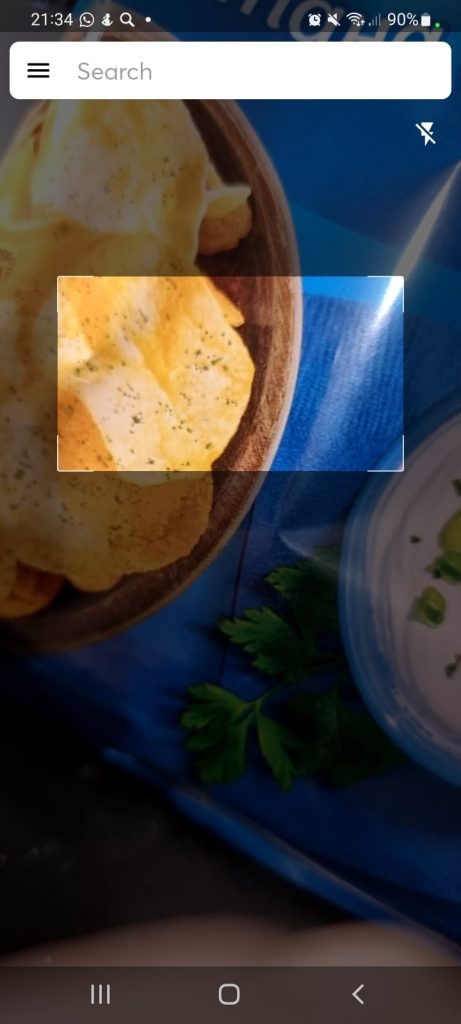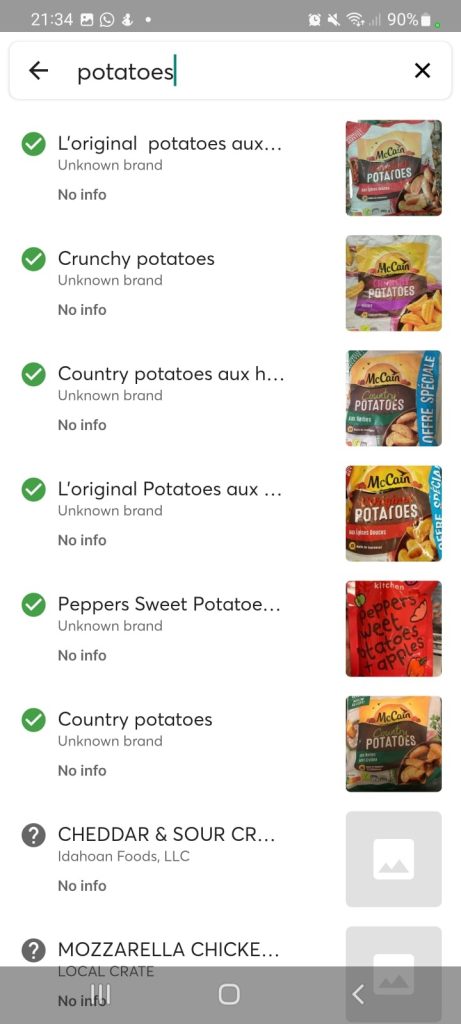 Mealeez: The Food Allergy App
The smart filter of this service will become an essential assistant in the lives of people with allergies.
Pick up all the intolerable ingredients that make you feel worse. Then the app can offer products without dangerous components that can be purchased at the nearest stores.
The service scans labels to make life easier for users. The barcode allows you to find out all the necessary information about the product. Users can see it under the photo with the code and ingredients.
A smart filter will warn users against consuming a dangerous product and offer an alternative one.
After buying the products, users can look into the section with useful recipes. The dishes that are presented there contain only ingredients allowed to users and are completely safe.
Advantages:
It is possible to share the found products with other people via the Internet or a QR code.
The service offers alternative options if there are no safe products in the store.
There is a section with many recipes for non-allergic products.
Drawbacks:
The app does not work offline.
Inconvenient product search system.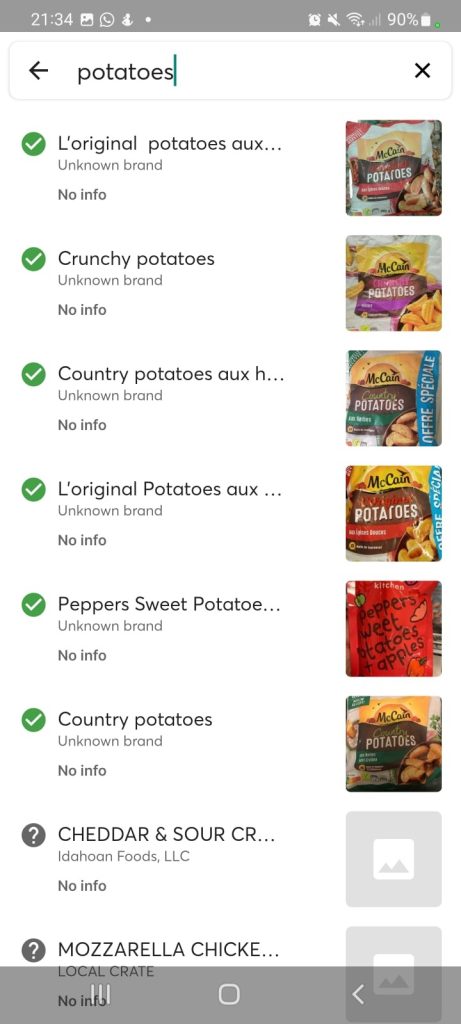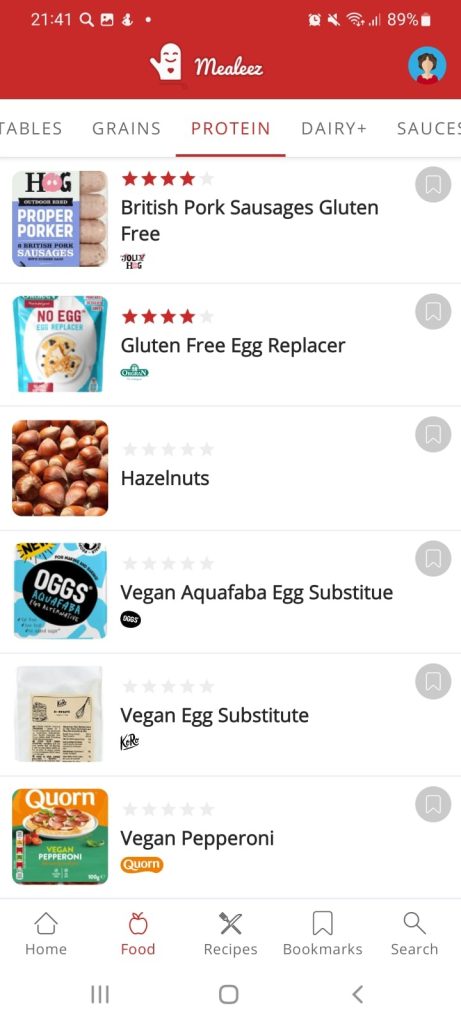 You may also like: Is it Vegetarian Food? 7 Best Apps to Determine for Android & iOS
Allergy Finder
This food scanner will help users identify hidden allergic reactions by comparing records of symptoms, food, and ingredients that it consisted of.
Many people suffer from allergies, but they don't even know about them. This service helps to identify the cause of poor well-being.
There is nothing complicated in using this app. One just needs to scan the products by taking a picture of the barcode or entering the information manually. After that, the service will offer to describe well-being and symptoms.
Users also have the opportunity to download and share their profile with information about allergies and intolerances of some ingredients.
Advantages:
The service allows keeping a journal of symptoms.
The app helps to identify hidden allergies.
Drawbacks:
The app may freeze even at the registration stage.
There is a small list of products that can be scanned.