There are many fans of golf these days, but that's not the cheapest game to play, to say the least. That's why it's pretty reasonable to try to play golf on the phone first.
Try these best free golf games in 2023 on Android or iOS gadgets that provide you with a fully realistic experience. You'll get to join golf tournaments to contest with friends and worldwide players. These games have high-quality graphics, realistic physics, and plenty of courses to golf on.
We've gathered together the best games in that category you may try. Have a look!
Golf Rival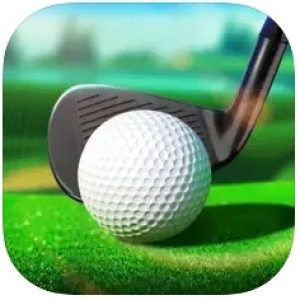 Let's begin with a golf sim app with realistic graphics.
Sooth to say, this game has everything you may need. It comes with high-quality 3D graphics, intuitive controls, and plenty of clubs to choose from. Plus, the game comes with detailed instructions for beginners, so even if you're not familiar with golf, feel free to enter.
As for the controls, it's pretty simple either: you just need to swipe your finger and release to get a club swing. There's also an aiming device that will help you to do your best shots. The game comes with a wide range of clubs to select from, but the coolest ones need to be unlocked first.
The game comes with a multiplayer mode, so you can battle thousands of players from all over the globe. Feel free to invite your friends as well, all you need is to send them a link. Each winner will rank you up on the scoreboard and bring you rewards to exchange for clubs, and all that. You may also join the events to get extra golf rewards.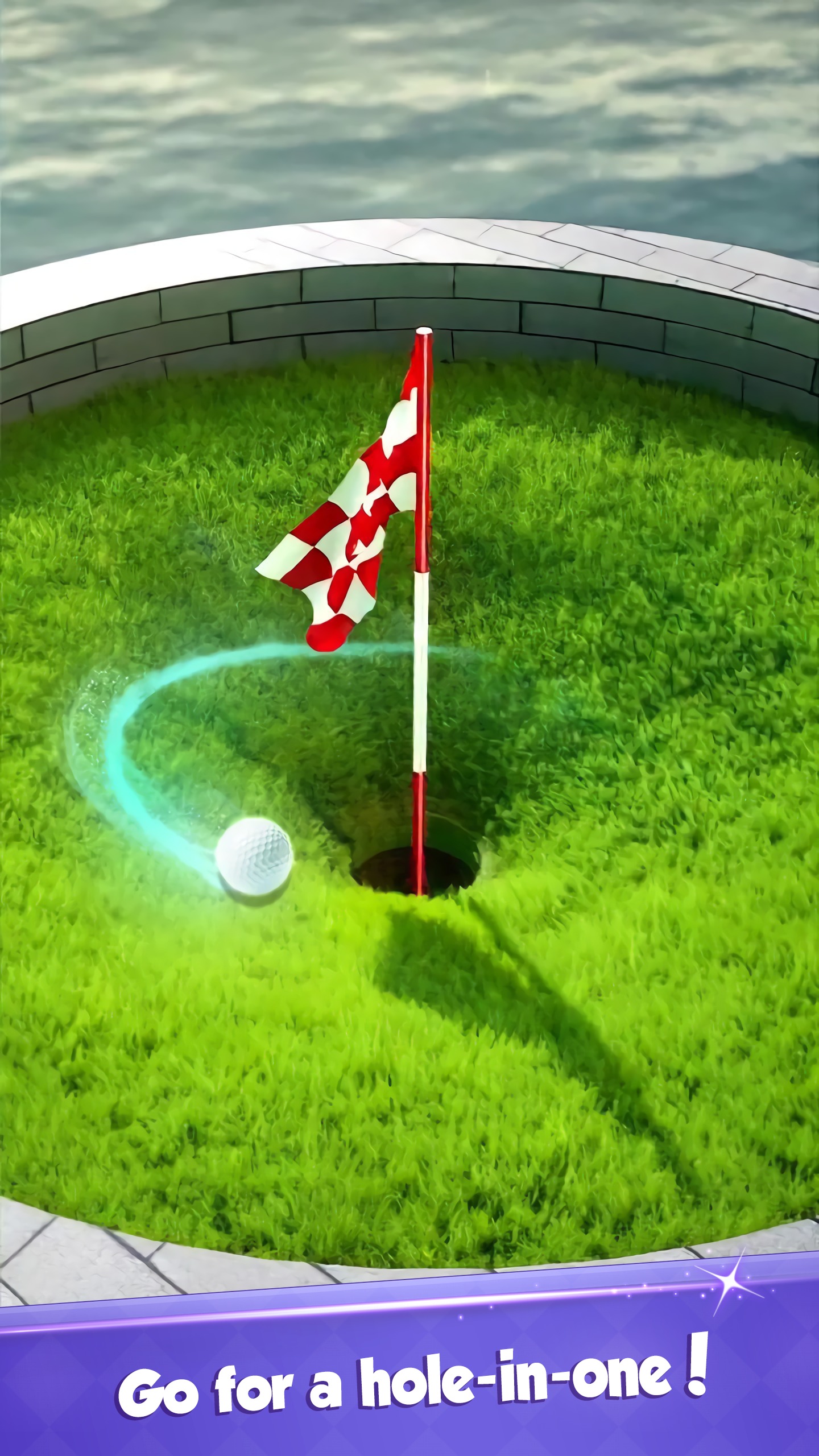 You may also like: 9 Best Clubhead Speed Apps
Mini Golf King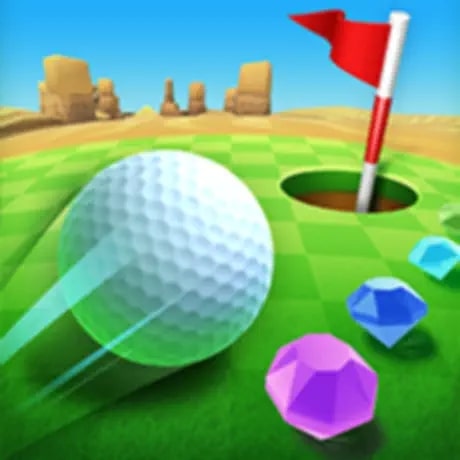 Mini Golf King is a mobile game that offers different courses and interesting physical features. Clear controls make the game accessible to all age groups. You just need to swipe your finger on the screen of your device to control your shot.
Enjoy the simple controls and beautiful graphics of the game. The app offers a huge number of levels that vary in difficulty. Each level offers its own unique tasks and challenges.
Your goal is to overcome all the obstacles on the way to the hole in the least number of strokes. Play with yourself or with other users online. Connect with friends on the same account and have fun while playing mini-levels.
The app offers a variety of different fields. Choose a field and a club that you like and enjoy a fun game together with other users. Pass levels and unlock new stages. Get rewards and buy new equipment for them. Share the game and your achievements with other people through any online platforms or social networks.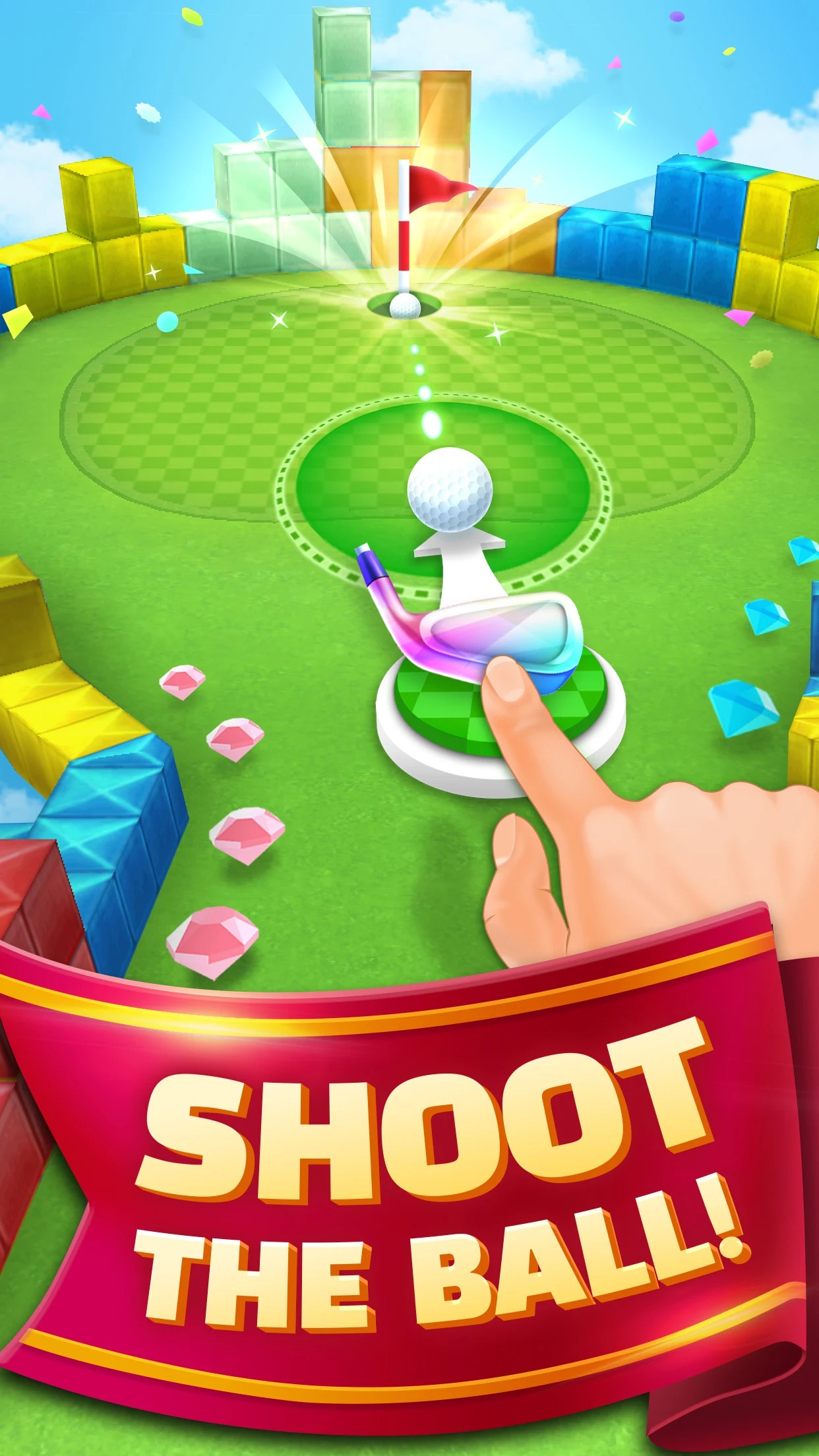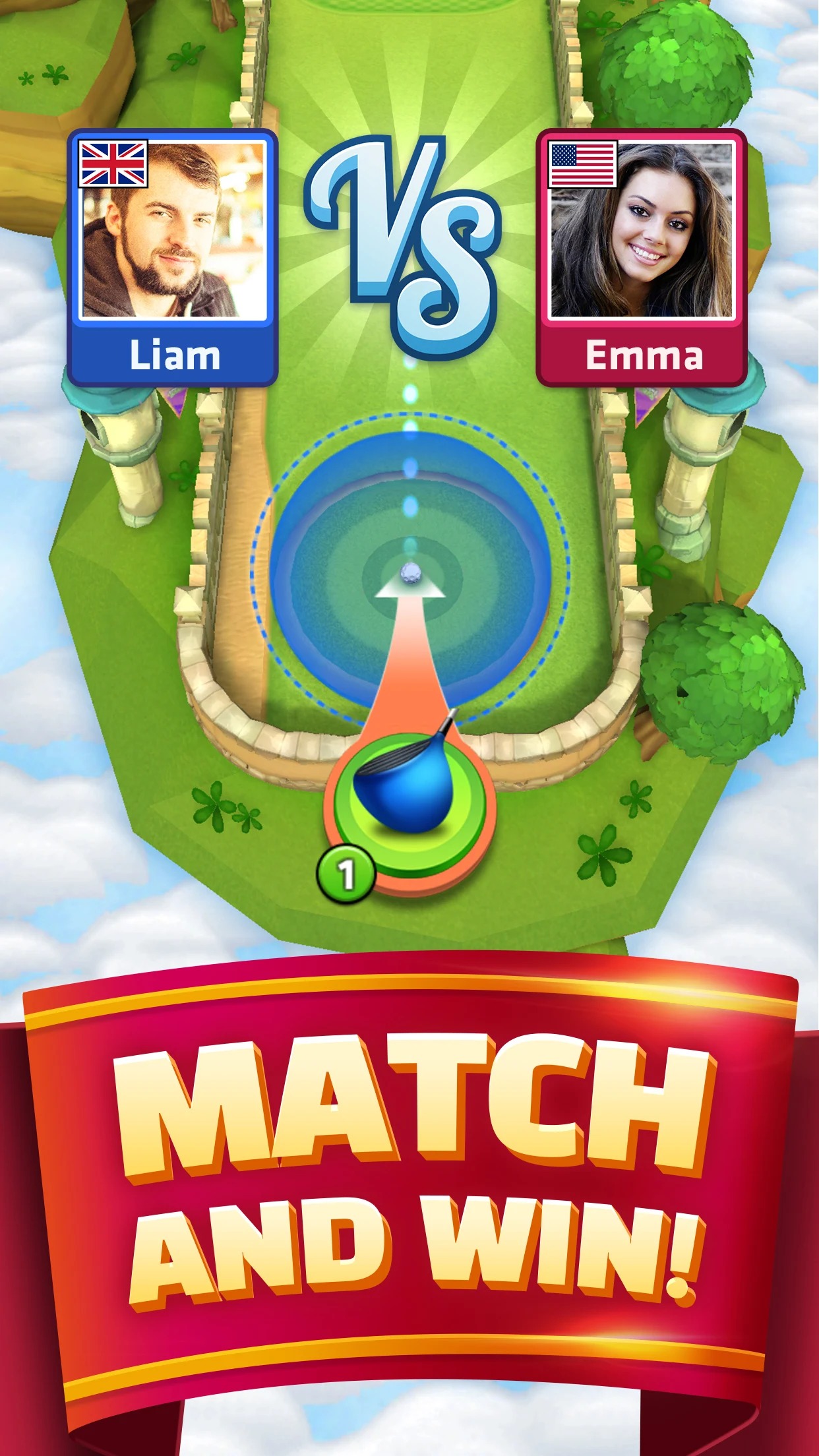 Golf Battle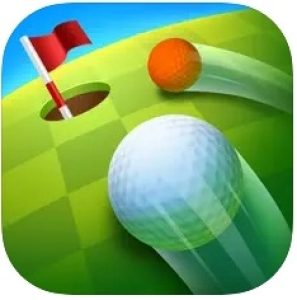 Next, we have a game that lets you participate in mini-golf battles.
It's a multiplayer game, so you'll get to challenge players from around the globe. The main goal is pretty obvious: to get on top of the scoreboard and become the best player of all. It doesn't mean that you can't have fun doing it, though, so make sure to invite your friends to join a competition.
The game covers loads of cool clubs to try, but most of them can only be unlocked with time. The same goes for balls, so make sure to collect all the coolest pieces. It also comes with tons of golf courses located on beaches, snowy lands, cities, and more. Overall, there are over 120 courses already, and more will be added soon.
As you play, you'll learn some new tricks that will bring more points during tournaments. You'll learn how to deal with some crazy obstacles like wild rivers, slides, and more. The graphics are nice and smooth, and the overall performance is on the level.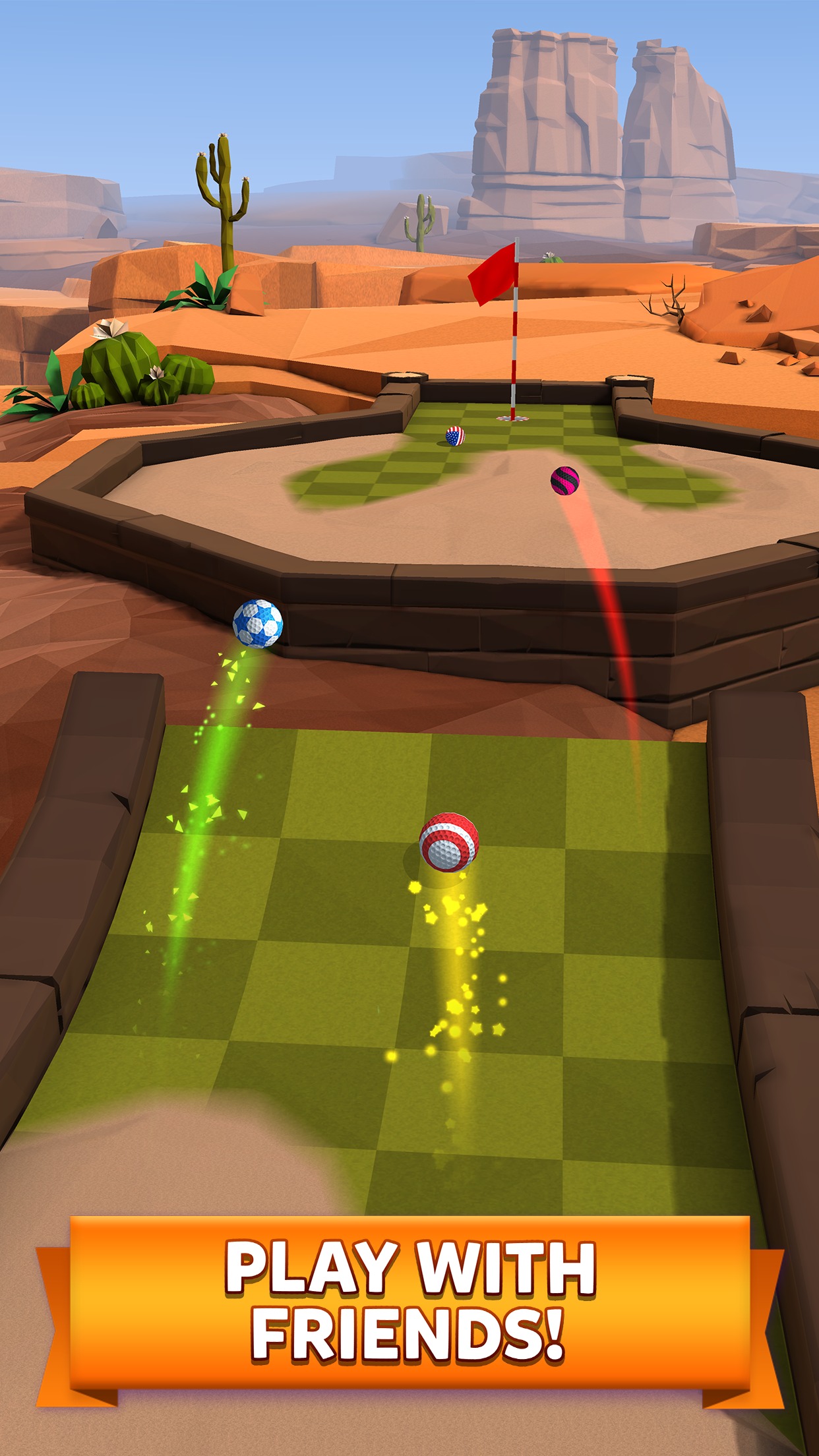 Golf Clash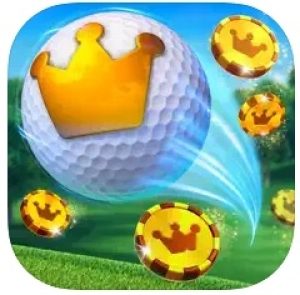 This is a multiplayer golf game that can easily get you addicted.
The game gives you plenty of options on how to entertain yourself, so it's almost impossible to get bored here. You get to contend in tournaments, go 1v1 with other users, invites your mates for a friendly battle, and more. The game comes with a real-time chat, so you get to communicate with other users.
There are tons of beautiful courses located in major cities, near the world-famous attraction, and so on. New courses get added every month, so no worries here. Beyond that, there are multiple clubs to unlock and loads of tricks to master. The game comes with simple controls and some smart shot systems you'll totally enjoy.
As you raised the stakes, you'll be able to get into advanced tours. The wins will bring you various bonuses like promotion in leagues, club carts, and so on. The global tournament happens every two weeks, so you have lots of time to evolve as a player.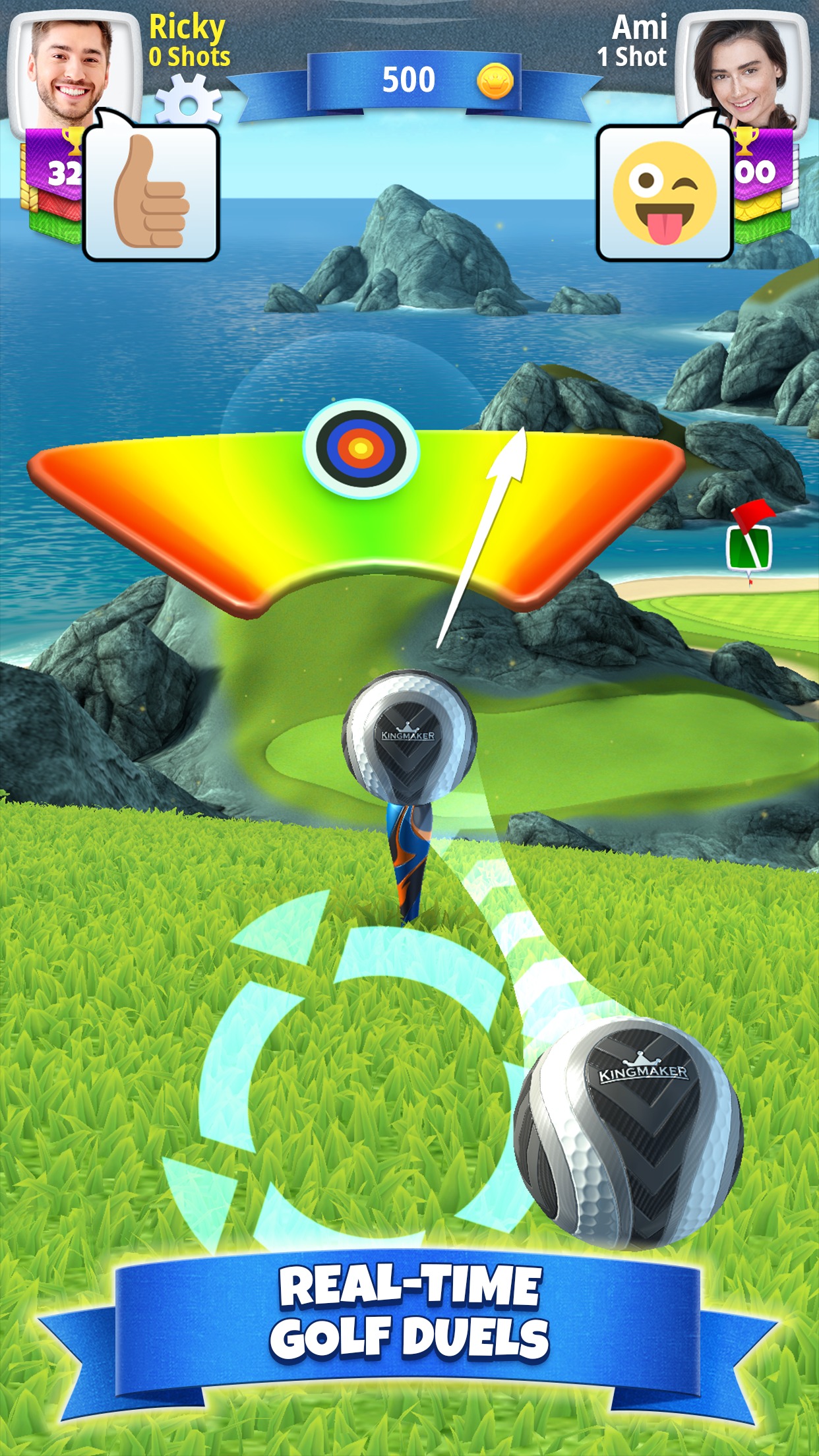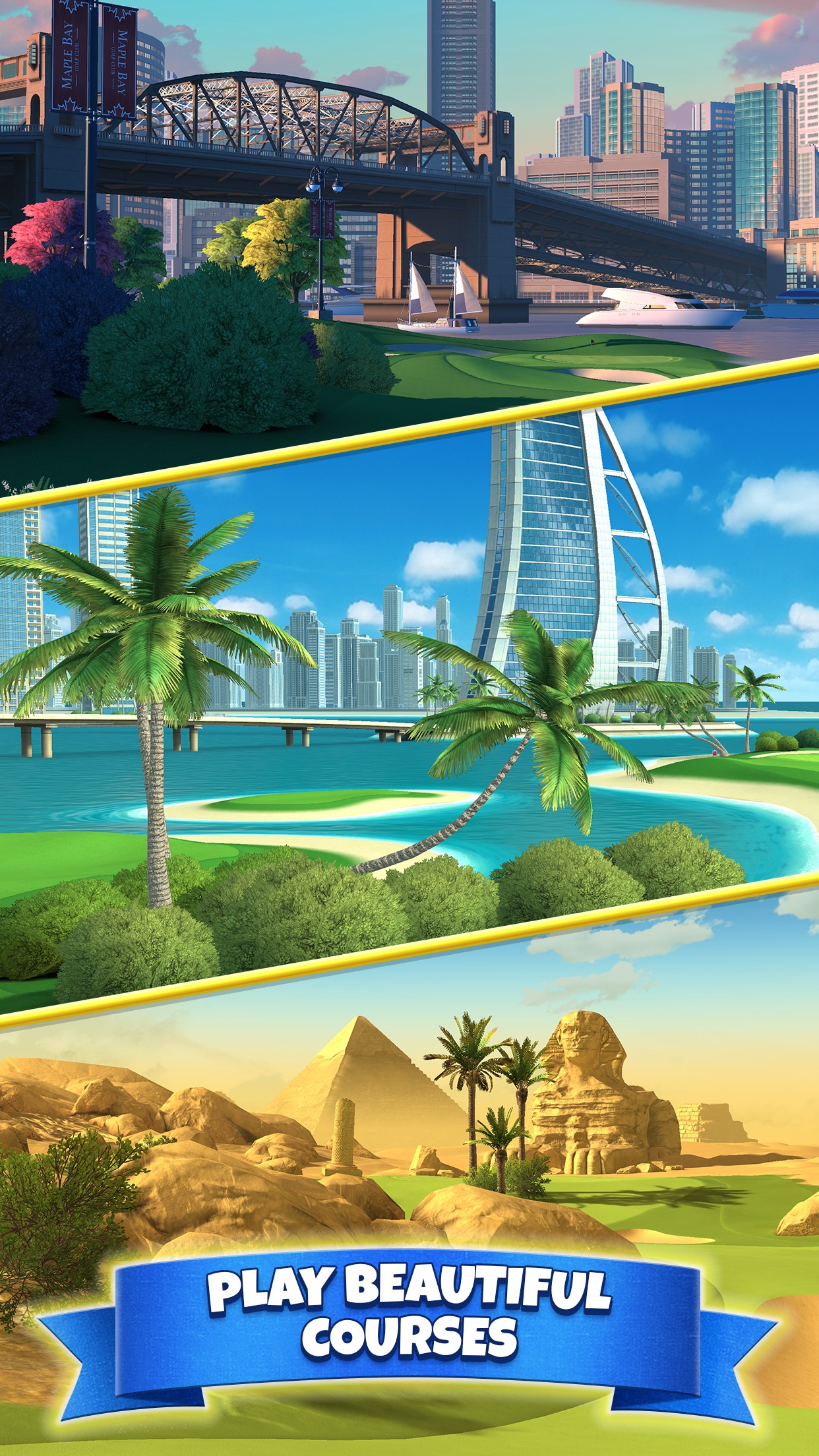 You may also like: 10 Best Ball Jump Games
PGA TOUR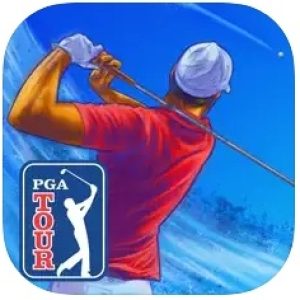 This game lets you exp what it's like to participate in a golf tournament.
It covers a wide range of college courses inspired by real PGA Tour ones. The graphics are great, and the overall performance is smooth, so you get to fully enjoy the game. As always, you start with a basic club and no tricks learned, but you'll rank up while playing.
Overall, you have more than 85 holes and plenty of obstacles to overcome, so the journey is gonna be fun. Plus, there are over 50 golf clubs with unique features for you to unlock. There are lots of clubs and balls to collect, so make sure to get all the possible points and rewards.
You may rather compete with friends 1v1 or join a tournament to play with worldwide users. And don't forget about the daily challenges: that's where you can get the most bonuses from. And if you're not in a social mood, there's a singled player mode to learn new tricks and level up as a player.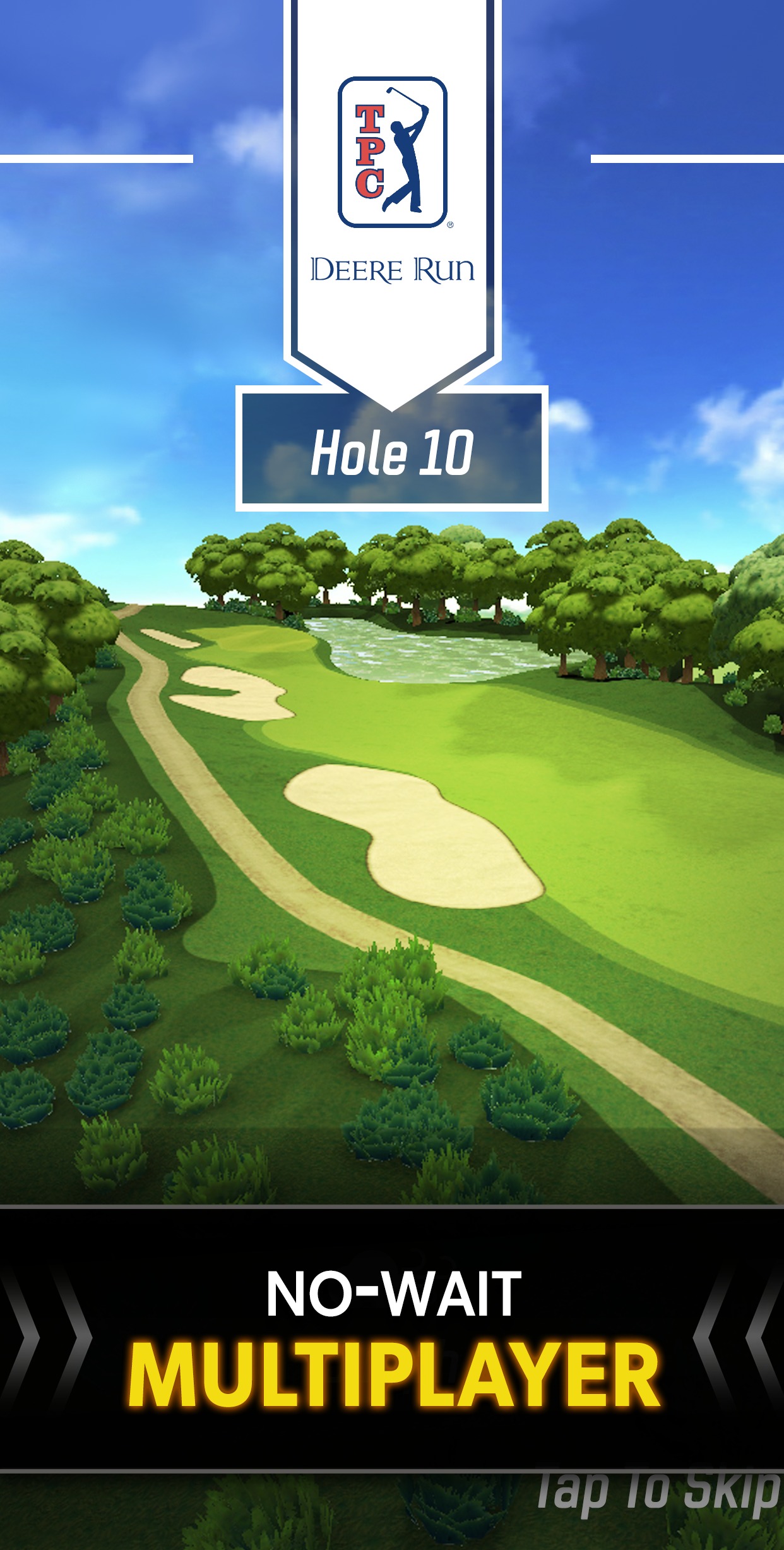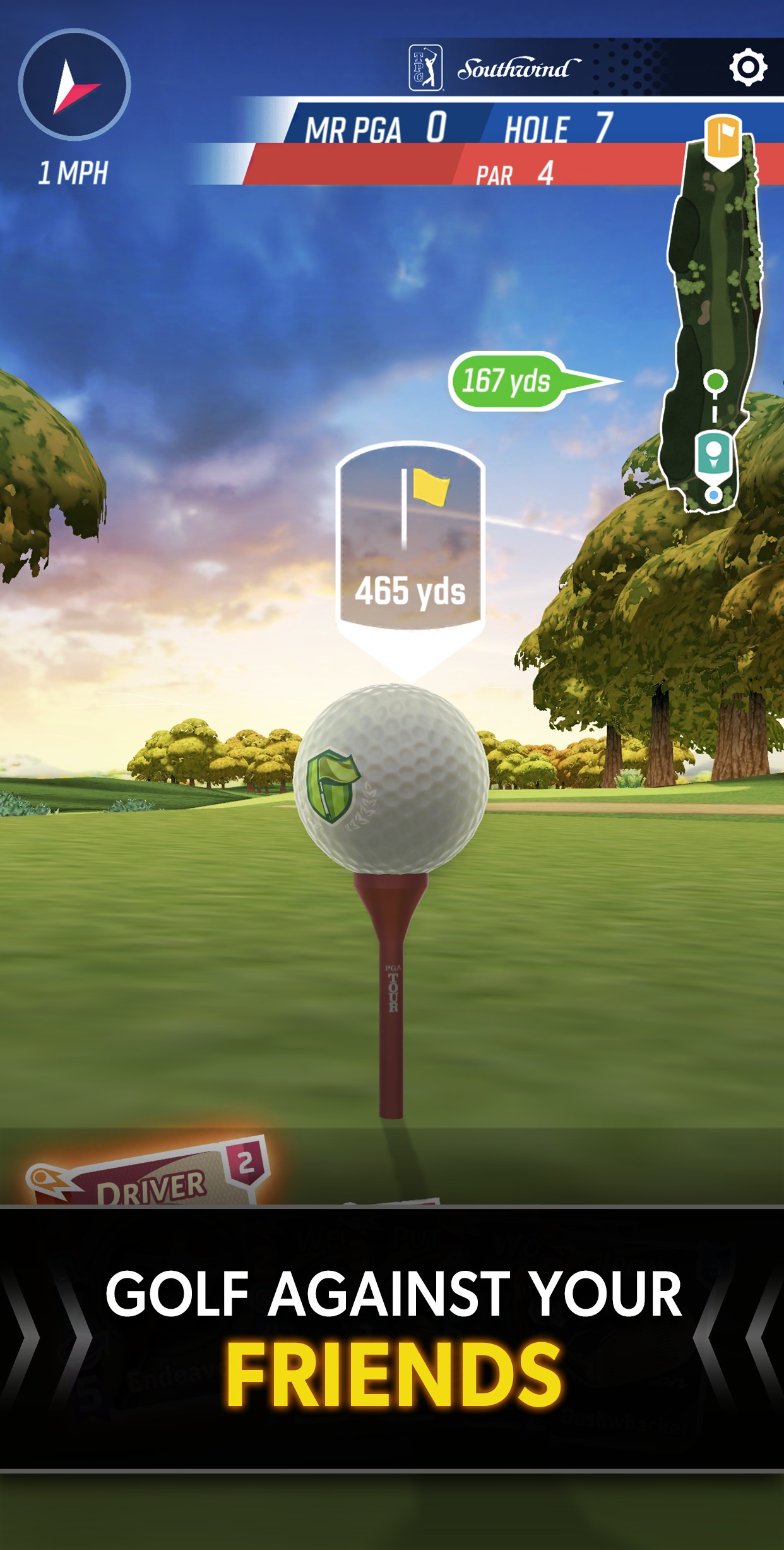 WGT Golf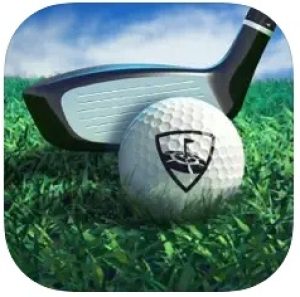 It's a gold game that lets you play on famous courses around the globe.
A major collection of locations and courses is one of the main things this game is known for. You'll get to golf on Pebble Beach, Chambers Bay, and more. The graphics are great and all the locations are recreated in detail. This game is a full-on simulator with realistic physics and lots of tricks to learn.
It covers over 15 championships inspired by real-life ones. The coolest thing is, that some tournaments feature a gran prized that actually lets you visit a real-life US championship. You'll get to play against other users around the globe or stand face to face with your mates.
Herewith, there's a mode that lets you complete with six players at once. Beyond that, there's also a single-player mode that covers both 18-hole and 9-hole games. The game also covers plenty of clubs, balls, and other equipment for you to collect.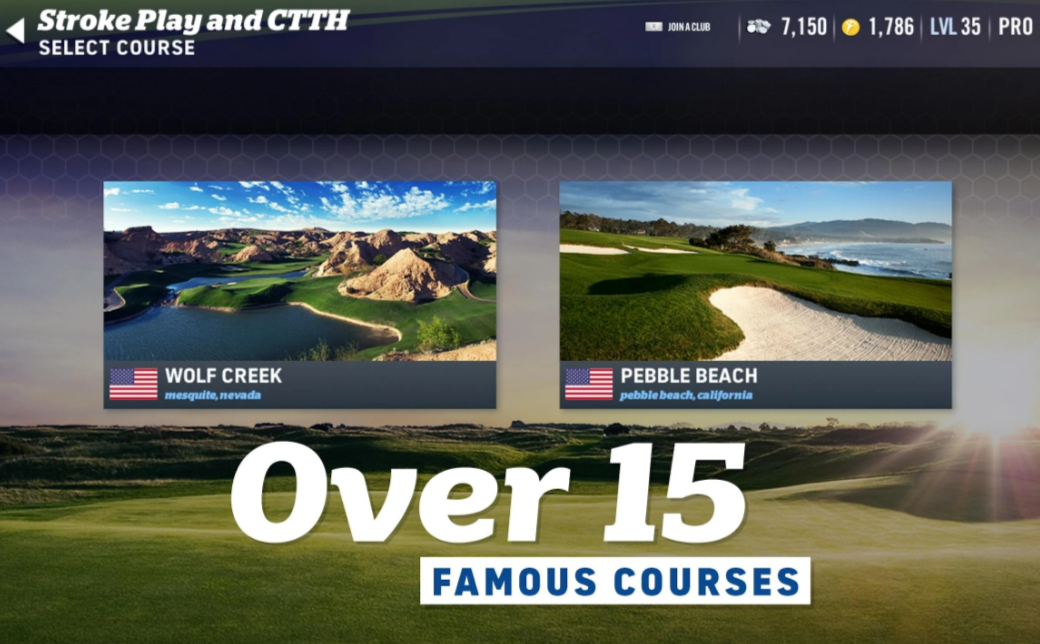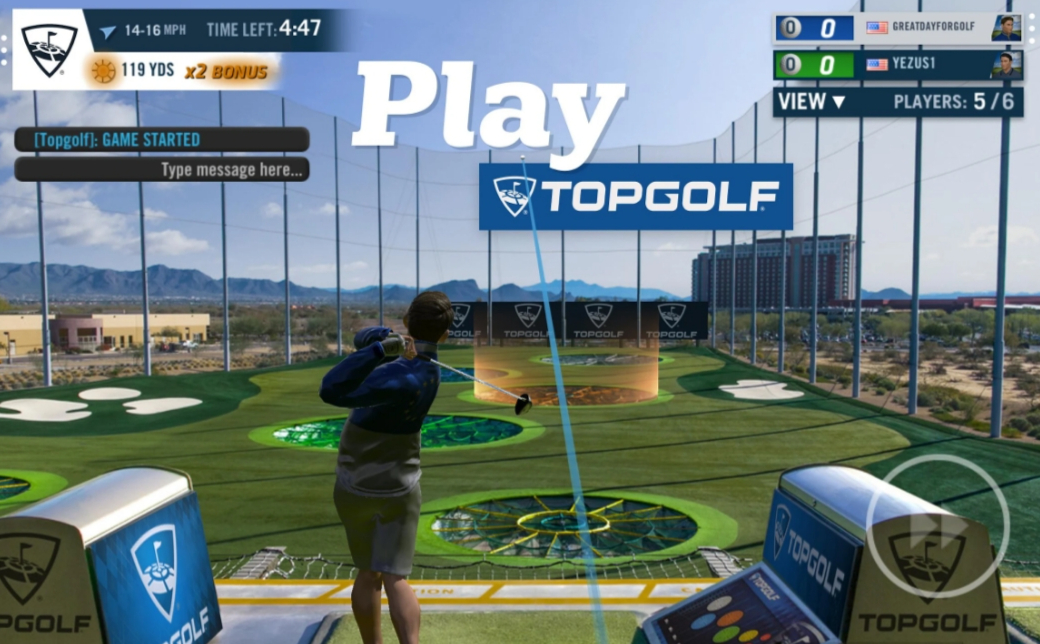 Golf King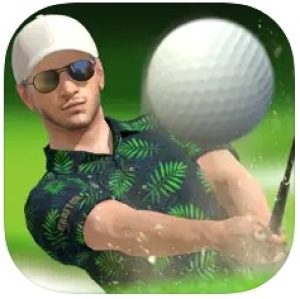 That's a realistic multiplayer game that lets you become a golf prof.
It comes with high-quality graphics and plenty of stunning courses to play on. Plus, you'll get to modify your character, a club, pick the best balls, and more. All the collectible stuff may positively affect your performance, so keep that in mind.
In case you're not familiar with golf rules, the game provides you with detailed instructions. The shot control is intuitive, no worries here. You may rather go against random rivals or invite your friends to join the battle. There are both 1v1 matches and group tourneys with ranks and leaderboards.
There's also a single mode for you to train and practice the skills. As the game goes, you'll get to unlock new golf clubs that impact your performance, so don't miss a chance to gain bonuses.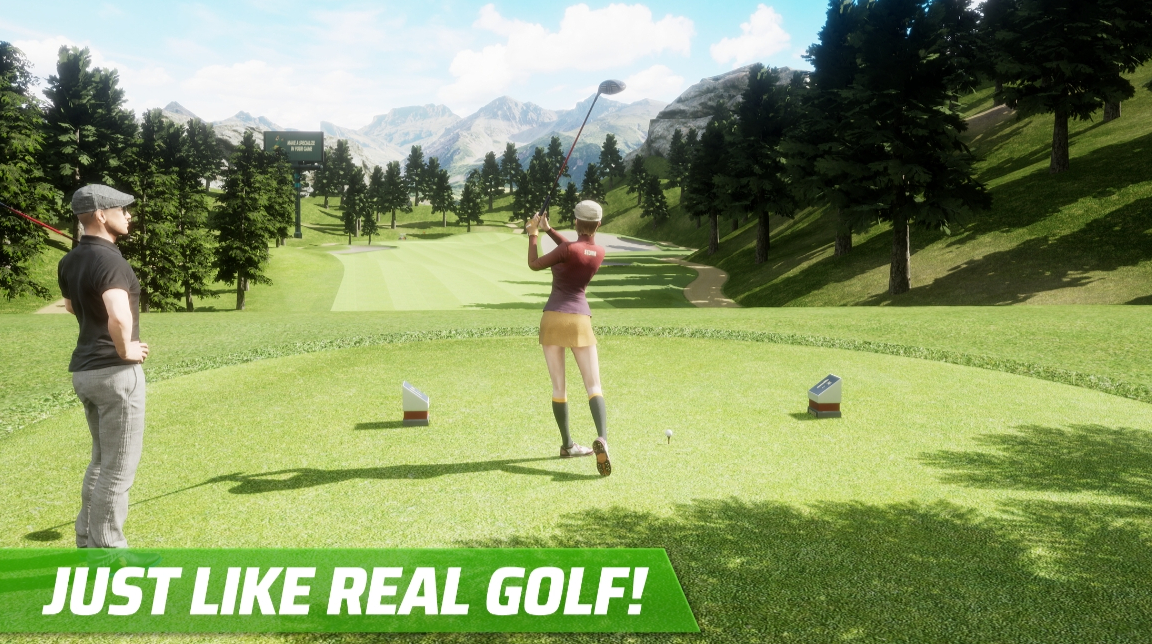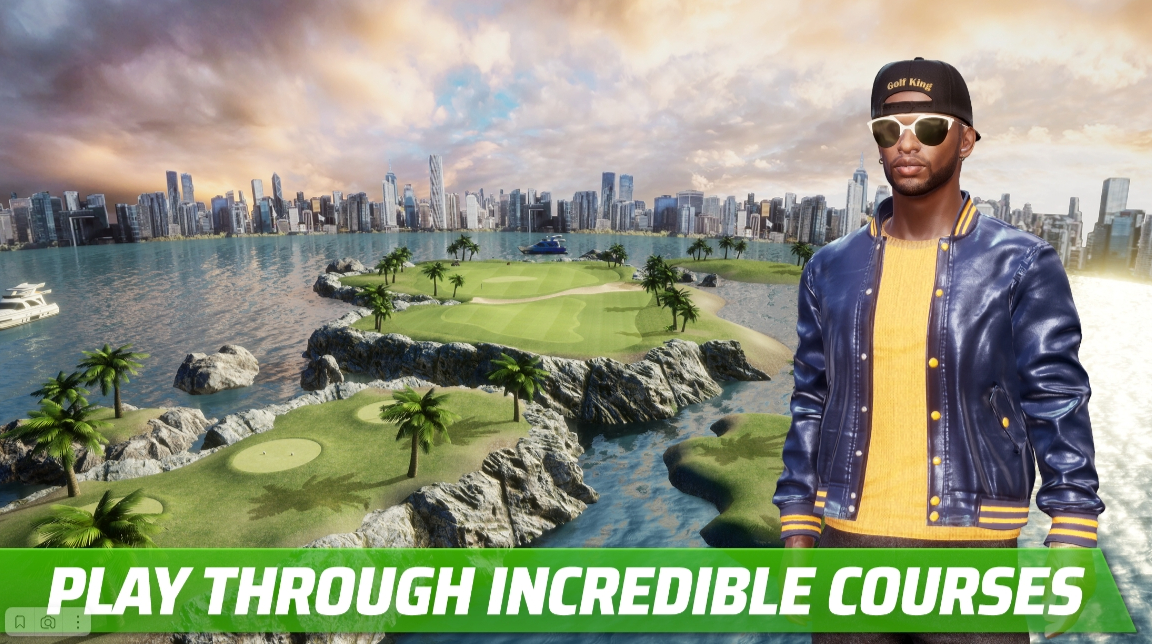 You may also like: 9 Free Apps to Calculate Golf Handicap
Golf Master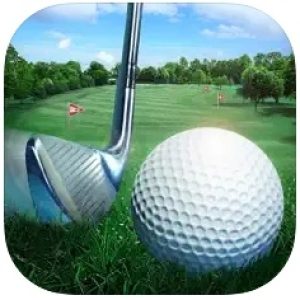 And lastly, we have an addictive 3D golf game to play with friends.
The game covers various courses for you to train and play on. The graphics are great, and the effort that was put into it is quite noticeable. Some views and shots almost look cinematic at some point. Plus, the game comes with smooth and easy-to-learn gameplay, so no concerns here.
The game lets you compete with friends and randomly play 1v1 in real-time with no pauses or delays. You may also participate in tournaments and rank up on top of the leaderboard. Each win will bring you points and rewards that can be exchanged for clubs and other equipment.
Speaking of that, there's an impressive compilation of clubs, balls, and other things. Besides, the clubs aren't only there for the look, some of them have a positive effect on your performance. You'll also get to customize your character, switch clothes, and all that.