Grocery shopping can be tricky, especially if you're dealing with gluten intolerance or sensitivity. You should constantly ask yourself, is it gluten-free and safe to eat? Yeah, that can be quite annoying.
So if you're on a gluten-free diet, these 8 best gluten-free scanner apps for Android & iOS may come in handy. These apps let you scan barcodes and discover if the product matches your food needs in secs. Some of these scanners only work for a gluten-free diet, and others cover some other allergens and intolerances. Let's dive in!
The Gluten Free Scanner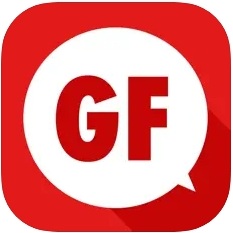 First of all, there's a simple app that helps you enjoy glute-free living without much effort.
It might e the most popular scanner app on the market, and the concept is easy as pie (a gluten-free pie, of course). All you need to do is to give the app permission to use your phone cam and scan the barcode of any food product needed. The app comes with a wide base of products (one of the largest, really) and it gets regular updates, so no worries.
In fact, the app covers both food and drinks, so you're all the way covered. For now, the base of the app consists of over 500K products, and more are yet to come. Fair to say, the chances to run into a product it won't recognize s pretty low. You can use this app to check the products you have at home or the ones you're planning to buy.
Beyond that, the app provides you with a detailed food report that covers in-depth nutritional info. There's also a searchable list of safe and unsafe ingredients, which makes shopping even easier. And last but not least, the app comes with a gluten-free map that shows you the best safe-to-eat restaurants nearby.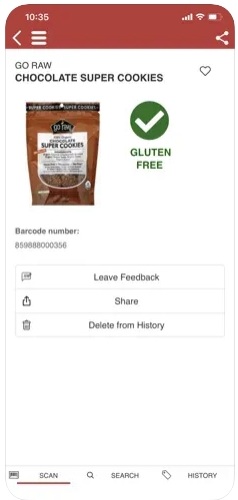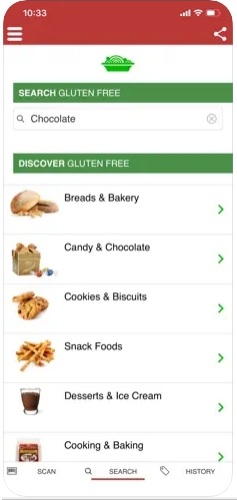 You may also like: Is it Vegetarian Food? 7 Best Apps to Determine
Soosee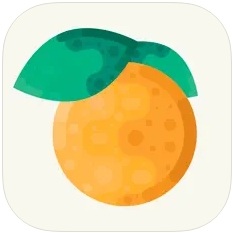 This is an allergy-scan app you can use to find out if the product is gluten-free.
The app comes with a built-in scanner that will instantly warn you if the product contains any ingredients you would like to avoid. In fact, you can mark up various allergy needs and not just gluten intolerance. There are over 30 categories of allergies like dairy products, eggs, fish, nuts, herbs, palm oil, sugar, and way more.
Plus, you can set up the filters for a vegan diet, pregnancy, additives, and so on. And if that's not enough, you get to add custom categories and filters as well. It works in over 100 countries and runs offline, so you could access it at any time required. Once the barcode gets scanned, the app will immediately highlight all the unwanted ingredients if there are any.
You can also use the app to check beauty products for any harmful and unwanted components like microplastics, talc, or carmine (in shadows and blushes). The app comes with no ads and lets you add multiple kinds of allergies, which is great if all your fam members have different diets and food needs.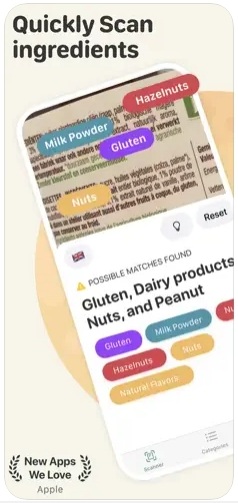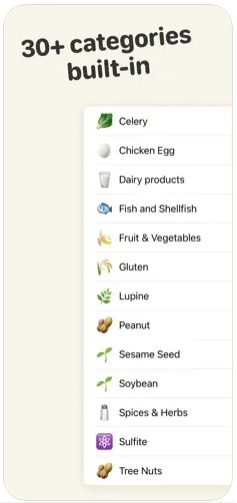 Gluten Free Scanner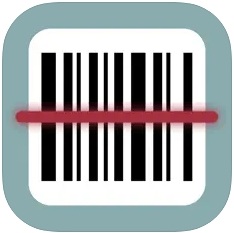 It's a simple app that helps you to avoid products that contain gluten.
The main goal for this one is to ease your shopping experience, so all you need to do is to scan the barcode and wait for the report. The scanning usually takes a couple of secs and gives you a clear answer to whether the gluten is on the ingredients list or not. It works with millions of products and the base gets regular updates.
The app is fully free and doesn't have any limits for the number of scans and all that. You don't even need to sign in, so once the app is downloaded, it's fully ready to go. The app doesn't save the history of your scans, though, so keep that in mind.
Although the chances to pick a product that's not on the base of the app, it's still possible. And if it will happen, you could help other users and add the report on your own (or not, no pressure). It comes with light and dark modes as well, so it won't harm your eyes in poor lighting.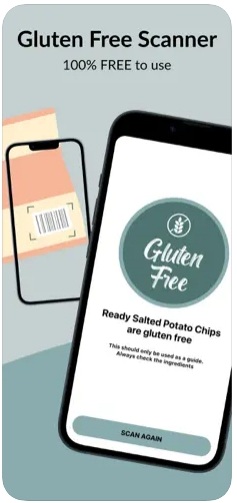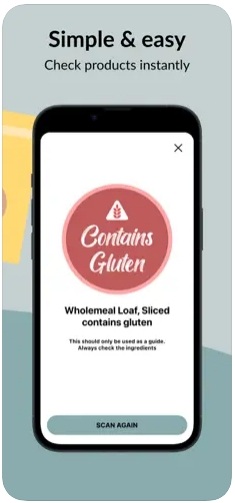 Check also: 7 Best Food Safety Apps
Infood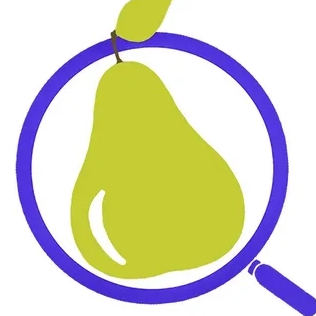 This is another app that lets you scan food for potentially harmful ingredients.
The app helps you understand what exactly is in your food and find out if it's safe to eat. It's not fully dedicated to gluten-free products, but there's a filter for that as well, so no worries. In fact, the app covers multiple diet needs and food intolerance filters for you to use, which is handy.
To get more precise, the app covers such filters as lactose-free, vegetarian, trans-fat-free, and more. In case you would like to add custom filters, you can easily do that as well. You can also combine several filters, there are no limits to that. The app works simply: you just need to scan a barcode, and it will immediately warn you of all the risky ingredients.
The app comes with a wide base of products that are constantly growing. However, there's a small chance to find a product it's not familiar with. And if this happens, you can add the info to the database by yourself by making a photo of the ingredients.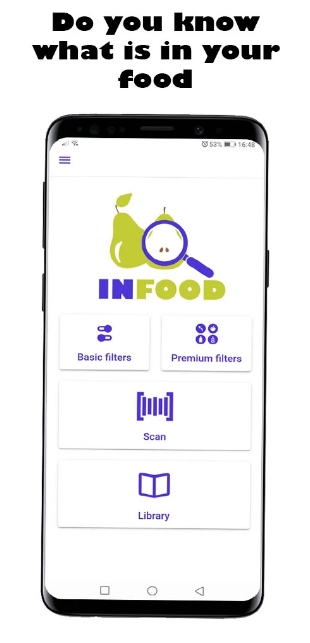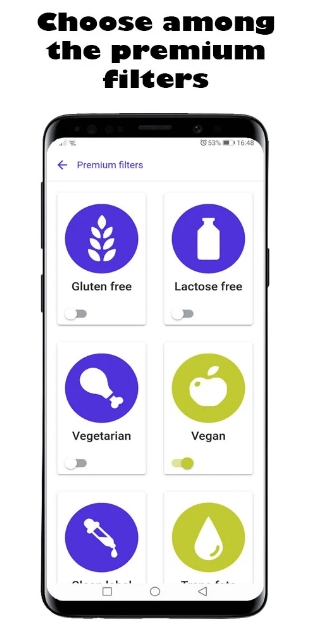 Food Check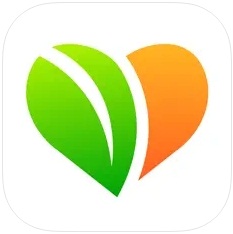 Here's an app that helps you avoid buying products with unwanted ingredients.
It covers over 2 Mill products and helps you to know exactly what you're about to eat. You can use it to check out products you have at home or the ones you're planning to buy. All you need to do is to scan a barcode and wait a couple of secs to get results. It's a handy tool that works offline, so you could access it at any time needed.
The app covers multiple food filters: gluten-free, vegan, vegetarian, dairy-free, and more. You can also specify the ingredients you would like to avoid, such as palm oil for certain kinds of nuts. Plus, the app insanity highlights all the potentially harmful additives, which is handy.
You can also set it up to get warnings of high sugar, salt, or any other ingredients. Likewise, the app will show you a nutritional score, so you could decide if you really want to eat the product. There's also a premium version that comes with over 50K recipes if required.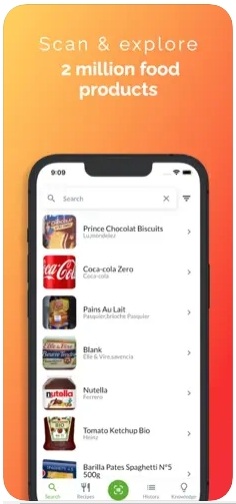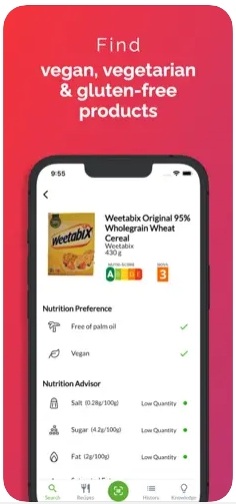 Food scanner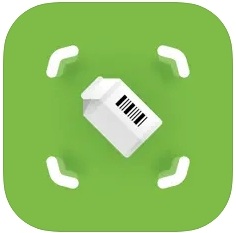 It's a grocery scanner that let you avoid products with gluten and other allergens.
The app was made for people with all kinds of food sensitivities and allergens. It lets you easily discover food ingredient info and not buy food you might be allergic to. The app covers various diets like vegan, gluten-free, kosher, and much more. You get to specify the list of your diet needs and add as many filters as needed.
Beyond that, you can log multiple allergens you'd like to avoid. The app comes with such options as preservatives, e-additives, and all that. The concept is identical to all the other apps on our list: you scan the barcode and get a result within secs. In case there are any difficulties, you can also search for the product manually.
The number of products to scan is unlimited, so no worries. Herewith, some people have complained that there are not too many products included, so keep that in mind. That being said, the app's base is still growing, and the products get added regularly.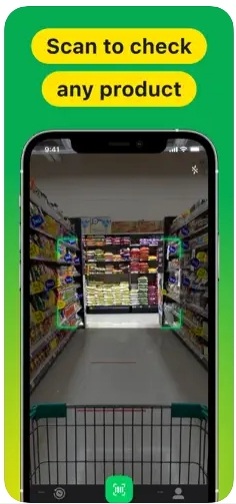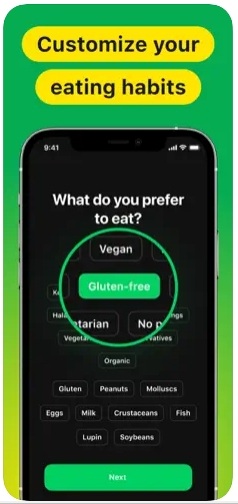 You may also check: 11 Best Weight & Food Calculator Apps
ShopWell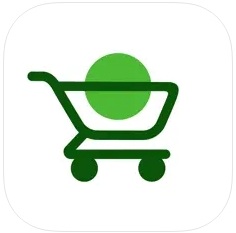 And lastly, we have an app that helps you make better food choices.
The main goal of this app is to simplify the nutrition labels and let you find products that fit your diet. With this app, you'll get to make a full-on nutrition profile of your own. The profile may include your dietary needs, allergies, health concerns, and just the ingredients you don't like.
It covers fillers for vegans, a gluten-free diet, a dairy-free one, and more. Plus, you get to pick up certain ingredients you would like to avoid. Once all the preferences are logged, you can start scanning product labels to find out if you should spend money on them or not. The app covers over 400K foods, so no worries here. It shows if the product matches your needs and gives so extra nutrition info just in case.
Additionally, the app lets you make a list of your best finds along with your fave ones. These lists are easily sharable, so you could send them to your friends or post them on socials with one tap. You'll also get personalized food recs according to your fave lists.