The main goal of the Apglos Survey Wizard is to make land surveyors' jobs easier and more precise. The software offers a number of tools and features that let users gather information, design surveys, and produce precise maps and reports.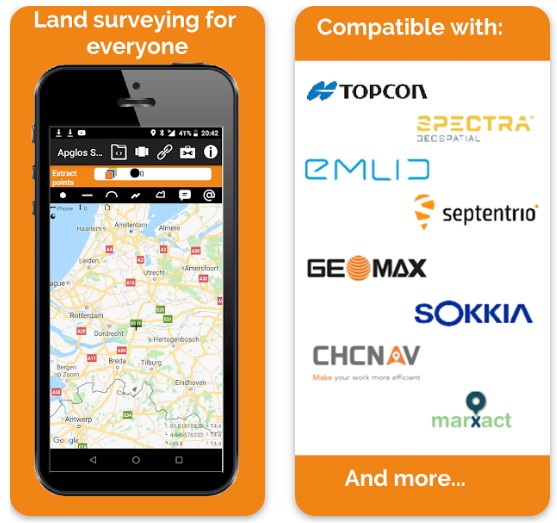 The app's capacity to use GPS to precisely find survey spots is one of its key advantages. Users now find it much simpler to conduct surveys in locations without obvious landmarks or other points of reference thanks to this functionality.
You may also like: 15 Best Family Locator Apps for Android & iOS
Users of the software may also create a variety of survey templates to meet their own requirements. These templates include topographical surveys, border surveys, and building surveys, among many other survey kinds.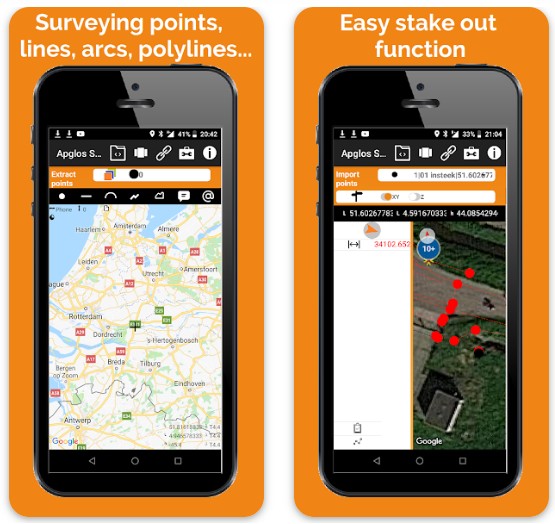 The app also has the following features:
Tools for drawing and measuring – The software comes with a variety of tools for drawing and measuring that let users add lines, shapes, and other elements to their maps.
Tools for adding annotations and labels to maps are also included in the software, which makes it simpler to evaluate and comprehend the information gathered.
Data export: The software supports a number of different data export formats, including CSV, DXF, and KML.
Collaboration – Using the app, users may work in real-time collaboration with other team members to complete surveys more quickly.
After logging in, you may begin constructing surveys with the variety of tools and templates available in the app. Users may easily get started with the app's step-by-step instructions for completing surveys.
This app's offline functionality is another aspect I like. This implies that even if I'm not connected to the internet, I can still do surveys. The program instantly syncs my info whenever I'm back online, which is quite handy.
I can see the results of my survey as they come in since the app also offers real-time data analysis. This has been incredibly helpful in immediately seeing trends and patterns so I can base judgments on the information.
Although the app is available for free download and use, there are some in-app purchases. But I haven't found these to be essential for my requirements, so I haven't bought anything yet.
You may also like: 7 Best GPS Tracking Apps for Athletes (Android & iOS)
The accuracy of the app depends on a variety of variables, including the GPS signal's strength, the surveyor's expertise, and the precision of the surveying equipment.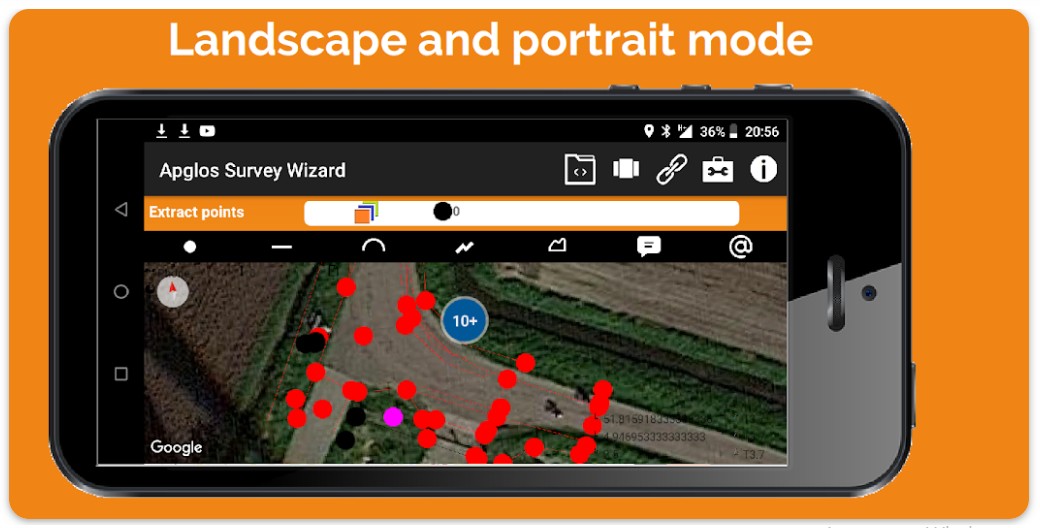 The software, however, is designed to be as precise as possible and offers a number of features and tools to aid users in gathering and processing data more precisely.
You may also like: 17 Best GPS Tracking Apps for Employees
Land surveyors who wish to do their tasks more properly and quickly will find the Apglos Survey Wizard to be a helpful tool. It is a fantastic tool for surveyors of all levels of expertise due to its variety of features and user-friendly design.
Overall, if you're searching for a dependable and user-friendly survey tool, I strongly suggest the "APGlos Survey Wizard" app. It is free and includes all the capabilities you want to carry out surveys effectively.