Are you a true crossword buff? In this case, we have to bring your attention to the Drag-n-Drop Crossword Fill-Ins application developed by Alsoft Publishing Co.

You may also like: 11 Best Games Like Sudoku for Android & iOS
After passing a quick installation, you will gain access to over 300,000 puzzles with multiple grid sizes.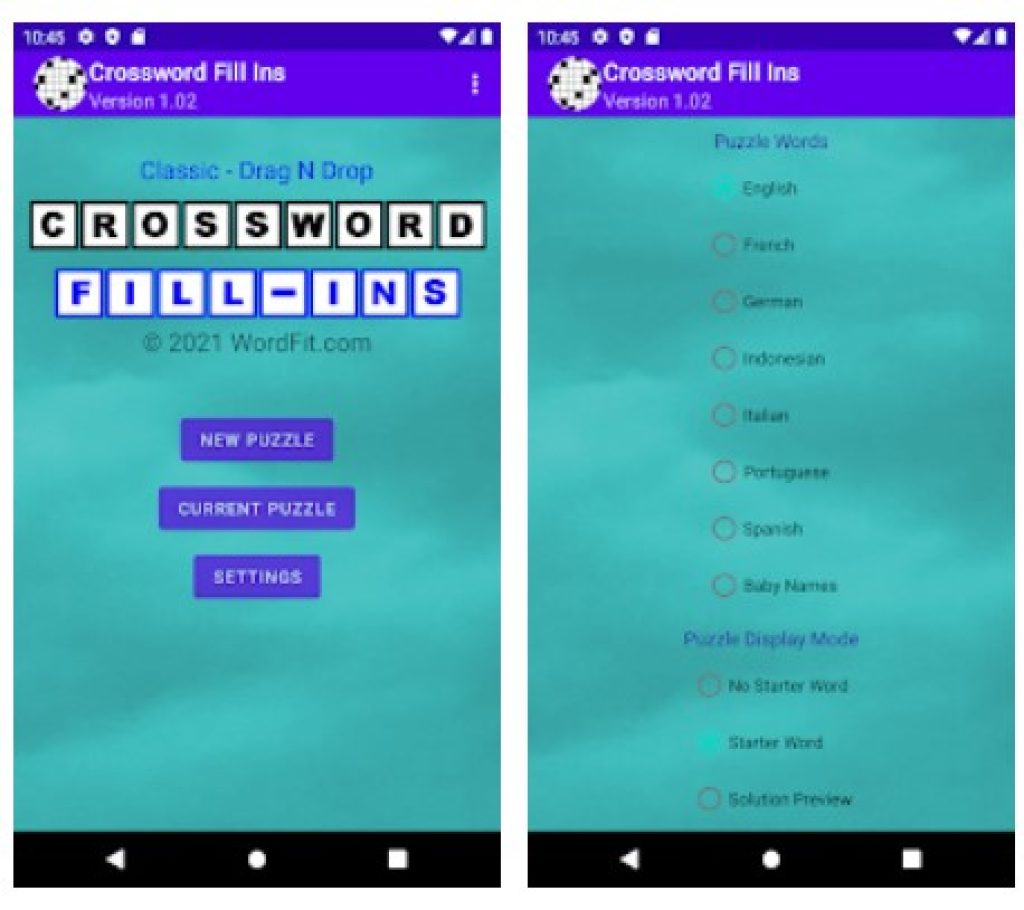 When you have launched the app, you should tap on the New puzzle button to start the game. Then, you will instantly get to the playing board. Here you can press the dark block to add new words to the grid.
On the top of the screen, you can monitor the full list of the words. Just select the preferred word to drag it to the playing board and release it on the area you want to add it. Make sure that the words match the stated letters.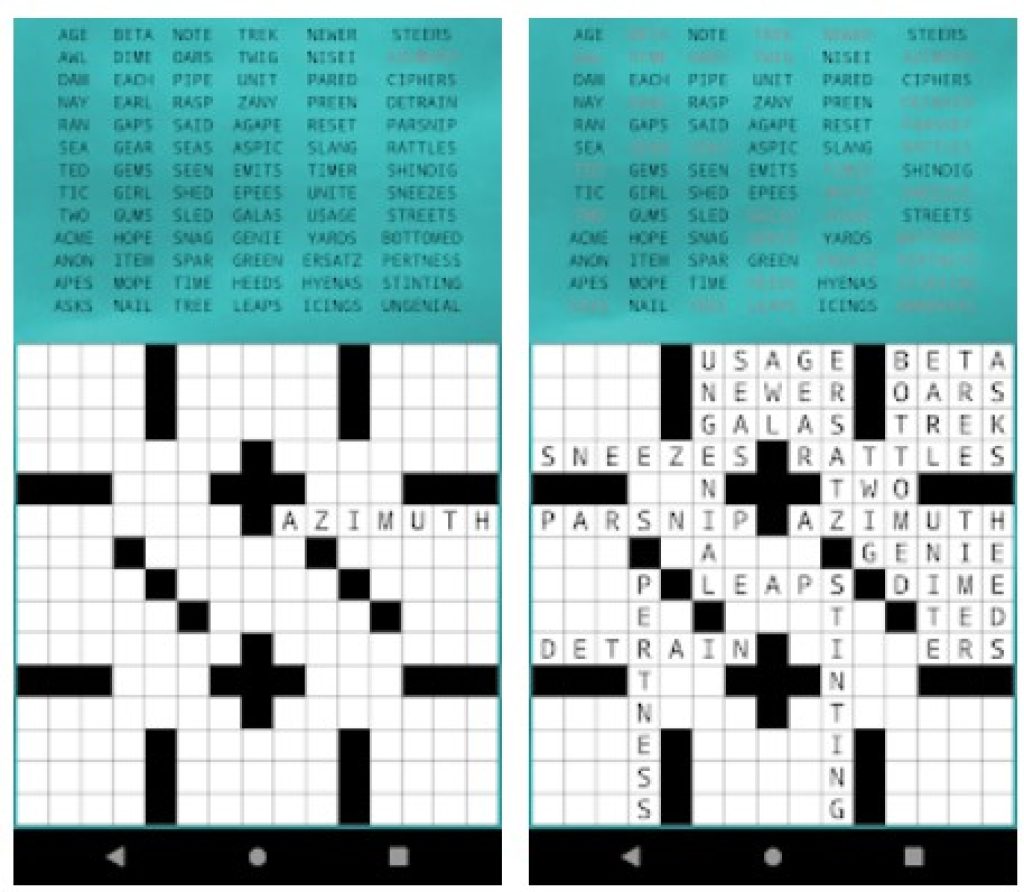 In case the playing board turns to red color, you should remove misplaced words. For this, just tap on the dark areas and select the first button.

You may also like: 11 Best word association games for Android & iOS
Furthermore, the application allows you to customize a great variety of settings. Once you have opened the settings section, you can choose the preferred grid size, puzzle words, display mode, or words columns.
Apart from English, the game also supports other foreign languages – e.g. French, German, Italian, Portuguese, Spanish, etc.
Moreover, players can also apply baby names, numbers, and even license plates.
On the menu page, there is also a 3-dots button on the top of the screen. So, if you have faced any difficulties, you can click here to receive access to the detailed instructions.
There is no need to worry if you have accidentally closed the game, as the app will automatically save all the results and you can continue playing from the place you have left off.
To conclude, Drag-n-Drop Crossword Fill-Ins is a quite addictive game that will not leave anyone indifferent!

You may also like: 11 Best Griddler puzzle games for Android & iOS