Digital books have long been more convenient and practical. Over time, they displace paper media, and today's children get acquainted with literature electronically.
Whether you used to be able to offer your child a paper magazine, buy a new edition of a children's newspaper, or just read fairy tales with them, now you can do it with a gadget – a smartphone or a tablet. If you want to show your child more than 1 or 2 books, you will need a special application.
To teach your child how to read, you don't have to sit and work with them all day, or even hire a special tutor.
Among the many useful apps and utilities, there are children's reading apps that not only collect a catalog of stories but also help you learn the basics. We suggest you study in detail 11 best children's reading apps for iOS & Android.
Fairy Tales ~ Children's Books, Stories and Games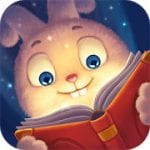 Unless you want your child to be able to just read, you can try the Fairy Tales app. Here you will find not only a complete collection of stories for children but also interactive mini-games with fairy-tale themes, as well as a fascinating process of reading.
Here you can find all the most popular children's fairy tales with illustrations that will fascinate children and they will not be distracted by something extraneous.
Some children's books are open for free reading immediately, but there are also blocked stories. They open after you start collecting daily bonuses. They will help you get new books, and the children's library will grow and expand.
There are also several modes in Fairy Tales, like "Read to Me", "Read it Myself". This way children can read the stories they find interesting on their own. Fairy Tales can also work without the Internet – just download a book once and your child can enjoy reading on the road.
By the way, Fairy Tales is completely safe for children – it has protection against unintentional shopping and only stories approved by the developers.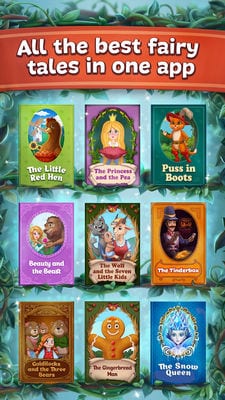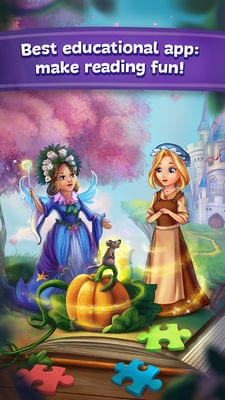 Epic!: Kids' Books, Audio Books, Videos & eBooks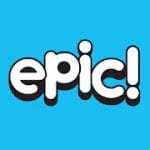 Epic! – is a full-fledged children's digital library that already has many young readers. In the collection of applications more than 40 thousand different books with different subjects and topics, as well as educational videos for reading and much more.
Most of the content is designed for children under 12 years, but there are no restrictions. The Epic! is designed for your child to take with them anywhere and read their favorite stories absolutely for free.
The application gives you 1 month of free use, and then you will need to subscribe. The payment is justified – you will receive various books and videos, as well as audiobooks, which can be read both at home and school program books.
Children can explore their own interests without making any purchases or payments in the app. Epic! Presents several reading levels for different classes, depending on which tutorial videos are offered.
Here you can also learn languages: there are bilingual books in the app, which are great for children's language practice. Epic! сan be used offline – on the road or traveling.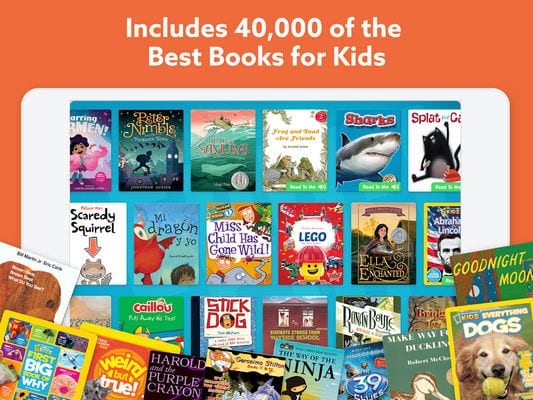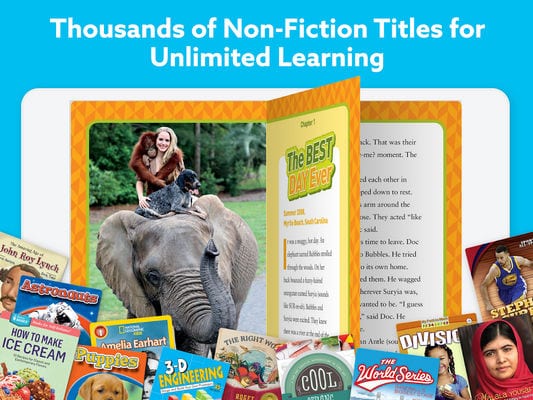 Helen Doron Read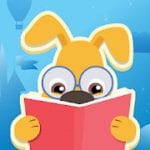 Helen Doron Read is a learning application that is designed for young children. With it, they can learn to read English at their own pace without having to adapt to the school curriculum.
In Helen Doron Read the level of reading ability is divided into 8 categories, and each child progresses independently and does not compare his or her experience with other children. You can trust the application completely.
For each reading level, there is a separate shelf with books on it. For each level, there are 4 books that allow the child to practice the skills they have learned.
In Helen Doron Read, your child will be able to listen to how to pronounce and write a word correctly, as well as immediately practice their own pronunciation.
The learning starts with simple individual words with illustrations, and in the end, the child will be able to read not only whole sentences but also a full story. Helen Doron Read is ideal for children under 9 years of age who are starting to learn to read on their own and without the help of adults.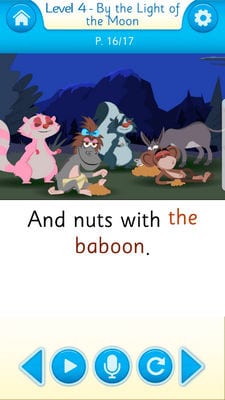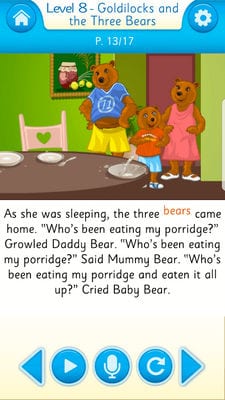 You may also like: 9 Free typing apps for kids ( Android & iOS)
Story For Kids – Audio Video Stories & Rhymes Book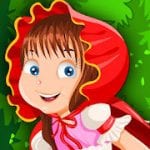 The process of teaching reading can be made fascinating. You don't have to give your child to a special club or try to teach them yourself. We can use the Story For Kids app for this purpose.
Here you can find interactive children's stories and poems that will fascinate your child, and in the process, they will gain new skills. Learning to read books is easy when the learning material is selected correctly and interesting.
Story For Kids is simultaneously an audio-video book with game elements. Your child can learn while he or she is having fun. The text that the child will see on the screen is synchronized with the sound so that the reading is perfectly focused on correct pronunciation and reading.
Story For Kids has 3 different modes: easy reading aloud, audiobook, and self-reading. You can simply turn the app on when you need to read a bedtime story and Story For Kids will do everything for you. Here you will find all the classic children's stories and stories that teach good and positive qualities.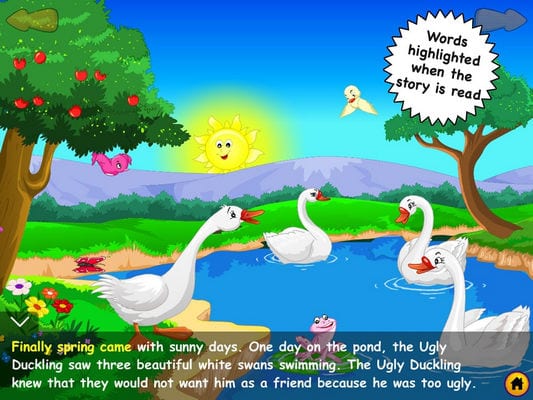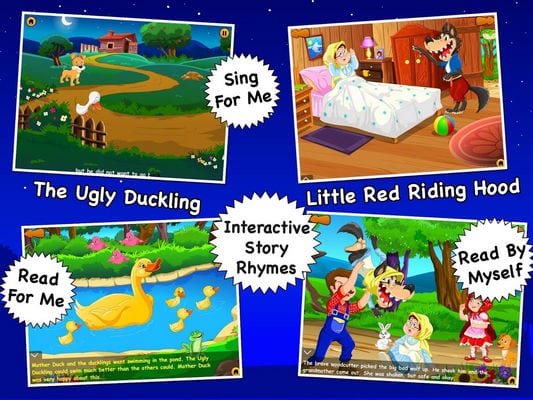 Rivet: Better Reading Practice For Kids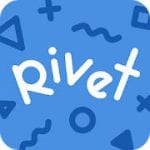 Every child has his or her elementary skills. There are almost 4,000 different books in the Rivet application, which are designed for different levels of knowledge and skills.
This is convenient because it makes reading practice much easier and more convenient for your children. According to the standard in the app, all levels of children's reading are divided into 8 stages, in which children can overcome and develop their skills.
Every page on Rivet has reading support that allows children to get help at the right time – for example, in pronunciation or reading complex words. You can browse all the works by category and search for your favorite topics by keyword.
Parents on Rivet will be able to track their child's full progress by setting daily goals and reading levels. It is also worth noting that the application has books from favorite creators of YouTube and other popular people.
For best practice and skills each child can listen to the full works and learn the correct pronunciation of words and intonations.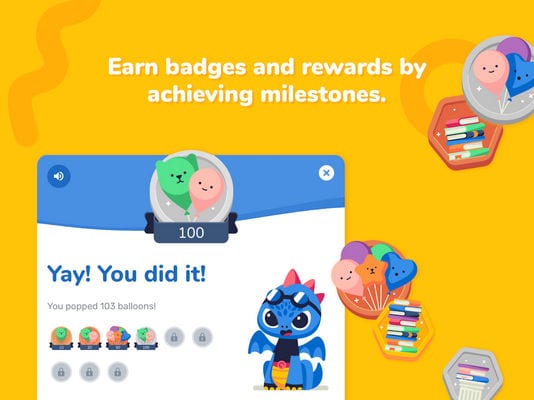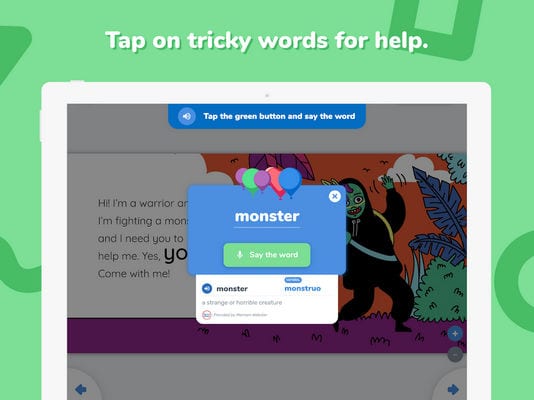 HOMER – Proven Learn-to-Read Program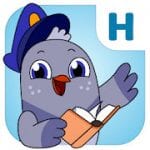 HOMER is an application that allows your child to really love reading. You give them the freedom to read on their own so that they can explore interesting literature on their own.
The application itself is not free, but the developers give you 1 month of free trial use to get to know the features. For a monthly fee, your child will be taught to read according to his interests.
HOMER is designed for children under 8 years old who are just learning to read. Just 15 minutes a day will allow your child to learn to read much earlier than is really necessary. The interesting stories in the app only fuel this interest.
HOMER also has special game lessons on alphabet and phonetics to help you learn to pronounce each syllable and letter correctly. The games make learning easier and keep children interested.
The whole learning process is built in stages and the program grows with your child as they learn. To start with, you can just try all the features, and then decide if you really need to pay a subscription every month.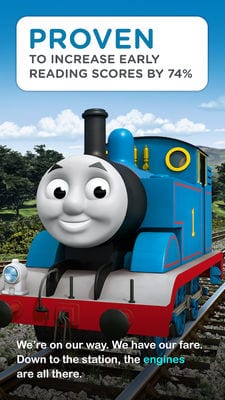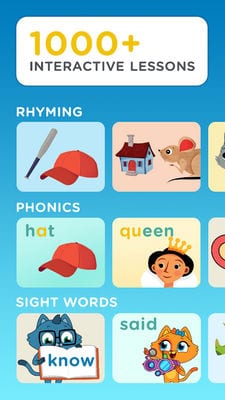 You may also like: 14 Best multiplication apps for kids (Android & iOS)
Best Kids Stories: bedtime +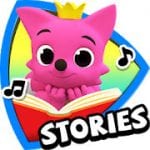 When it comes to fairy tales or bedtime stories that are often read to children, adults immediately remember classic stories. They can be Grimm brothers' tales or even some fables.
But you don't always have the opportunity to read them to your child yourself. To keep your child busy before bed, you can use the Best Kids Stories app. It has most of the world-famous stories that are designed for children of all ages. Of course, there are also classic fairy tales!
In Best Kids Stories each story is presented in the form of pictures with a story narrative. There is both a visualization of what is happening in the fairy tale and a text on the screen. Storylines are simple and clear – so that children can read them easily.
It is possible to download each story in advance and read it without an Internet connection. In order not to interrupt the application in its narration, you can launch several fairytales at once.
A separate category Best Kids Stories highlights games that can be played by a child. Since the storytelling and the stories are simplified, we can say that the app is more suitable for children under 7-8 years old.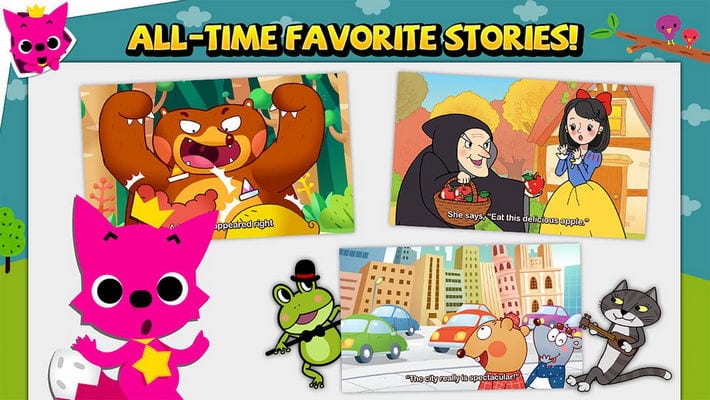 NOOK: Read eBooks & Magazines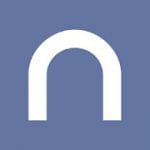 If you are a parent of a teenager or just need a universal reading application – for example, you have a common device for reading – then NOOK is a good choice.
It's a free app for reading different e-books, with an entire digital library. There you can find magazines, graphic novels, classic books, and comics – in general, everything that people of any age like so much.
Each user can set up his own reading experience in NOOK. For example, you can choose the style of fonts, pages, and size to make the reading process as comfortable as possible.
By the way, the application is synchronized on all your devices and you can continue reading at any time. As you read it, you can add bookmarks or notes.
For children, the style of comics or graphic novels is more suitable, and there is also a separate category of children's books in NOOK. However, you should consider that the application is not educational and is designed for children already know how to read.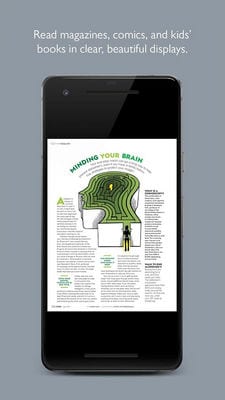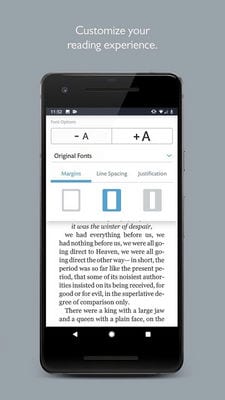 Reading Eggs – Learn to Read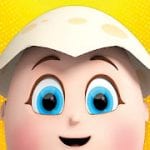 Want to teach your child to read in a playful way? Reading Eggs will help you teach your child to read with no extra nerves and enthusiasm.
The application was developed by teachers who work with children every day and know how best to motivate children to learn. There are various interactive games for learning syllables and alphabets, teaching lessons, exciting assignments, digital children's books, and much more.
Access to all content requires a subscription, which is paid monthly. But once purchased, you can make full use of each level of learning. Reading Eggs are divided into age categories: 2-4 years, 3-7 years, and 7-13 years.
At the very beginning, toddlers acquire their very first reading skills and learn the alphabet that they will need in the future. In addition to reading, Reading Eggs also has math lessons.
It covers early math, measurements, forms, and other materials. Your child receives a huge amount of learning material, which is ordered by topic and concept. Want to help the little genius? Do it with the Reading Eggs application.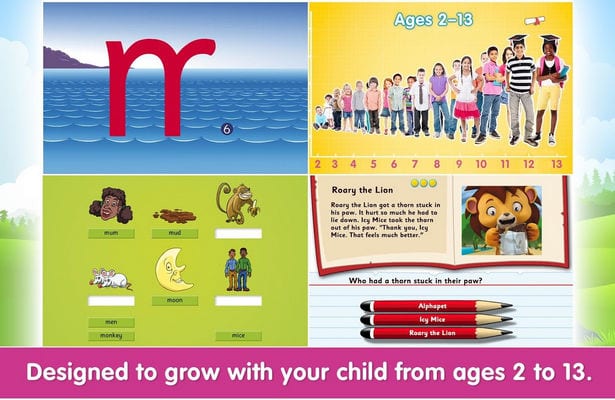 Book Dash: Free African Stories for Kids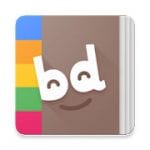 For children in South Africa, there is an excellent Book Dash app that is adapted to many languages at once. Each book is available in 11 official languages of African countries, including English.
You download the app for free and your child can start reading interesting stories almost immediately. Each of them has vivid illustrations – you just need to download the book itself and start reading it.
In the beginning, you need to choose your preferred language for books – after that Book Dash will show all the books you can read. Book Dash brings together a lot of creative people who translate, write and distribute great stories.
The application is especially relevant for children who do not have the money to buy books from publishers. The developers and community members help to create and translate free books on a daily basis so that any child can have access to them. Book Dash tells great and good stories to children that have a lot of morality.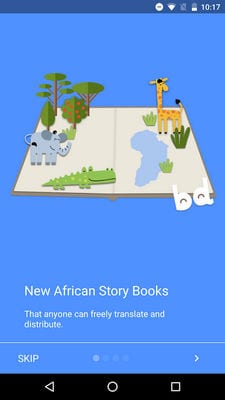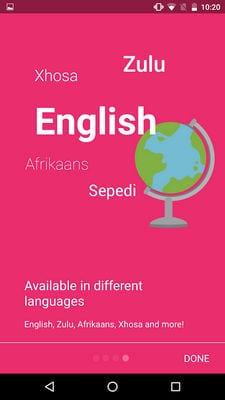 You may also like: 11 Best coding apps for kids (Android & iOS)
Learn to Read with Tommy Turtle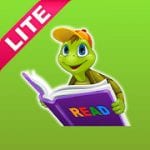 As you can immediately understand from the title, in the Learn to Read with Tommy Turtle app your child will be taught to read with a turtle.
The interactive hero allows pre-school kids to learn letters and sounds, mix them into words, and start the first steps in reading. There are several sections in the app, each of which is incredibly important. Using them, children will gain meaningful skills and wish to continue their learning.
There are 6 sections in total in Learn to Read with Tommy Turtle. The first section teaches children how to mix sounds into words while interacting with Tommy. In the individual categories, children will also learn to recognize spoken words, learn about word formation, and understand how words and sentences are composed.
In order to start working in the application, the child must already know the alphabet – without these skills, it will be difficult to learn. In the Learn to Read with Tommy Turtle game form, the child will really learn to read and understand the scientific side of words.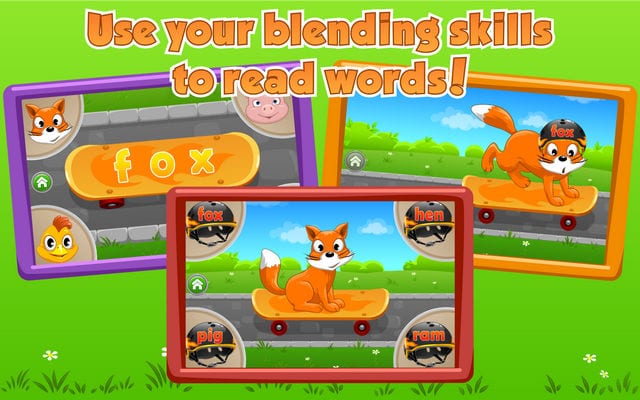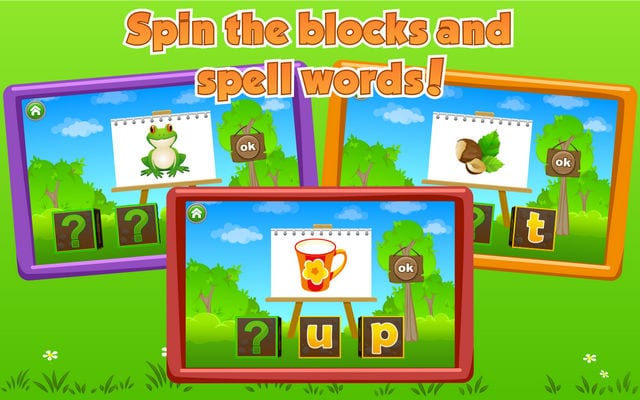 Nowadays, children tend to develop faster, and parents would like to contribute to this. Not always an adult can teach a child in detail and correctly – this is exactly what special services are needed.
E-books are a great help in teaching and learning new material, and for children, it will also be an interesting interaction with gadgets. You will be able to provide your child with access to a huge number of interesting children's books, which will help him brighten up his leisure time.
You will not need to worry and port paper books in electronic format. We hope that our article has helped you and now you can choose a convenient application for children's reading.