Let's be honest—a second screen for your PC can boost your productivity quite a lot. It's great for multitasking, so you'll get to be at least twice as productive. But do you really need to buy an extra monitor, or is there some other way? Of course, there is!
There are plenty of apps to use Android tablet as a second monitor, and we've picked up the best out of all. These apps let you remotely access your PC's screen just as if you were sitting right in front of it. Herewith, you'll get full access to all the programs and files. And if you want to broadcast your phone's screen to a PC—screen mirroring apps is your goal.
We've gathered the best 8 apps in that category you may try. Take a look!
Splashtop Personal
First of all, we have an app to provide you with a secure remote desktop connection.
Simply speaking, this app is one of the easiest ways to turn your table into a second display for your PC. Herewith, the app works with both Windows and Mac computers, so no concerns about that. It provides you with wireless connections, so no need for any extra equipment as well.
Thus, it doesn't matter if you're sitting next to your PC or not—the second screen will work wherever you are. The app also has a powerful video streaming performance, so feel free to open and enjoy any media files. Plus, you get full-on access to all your emails, docs, software, and even games. The app supports all the 3D and flash games with all the extra plug-ins.
The same goes for browsers and all that, so you're all the way covered. You'll even get to remotely check the webcam view from your PC if needed. The app works with up to 5 different computers, and for non-commercial use only. In case you do need it for work-related purposes, make sure to buy a Business pack.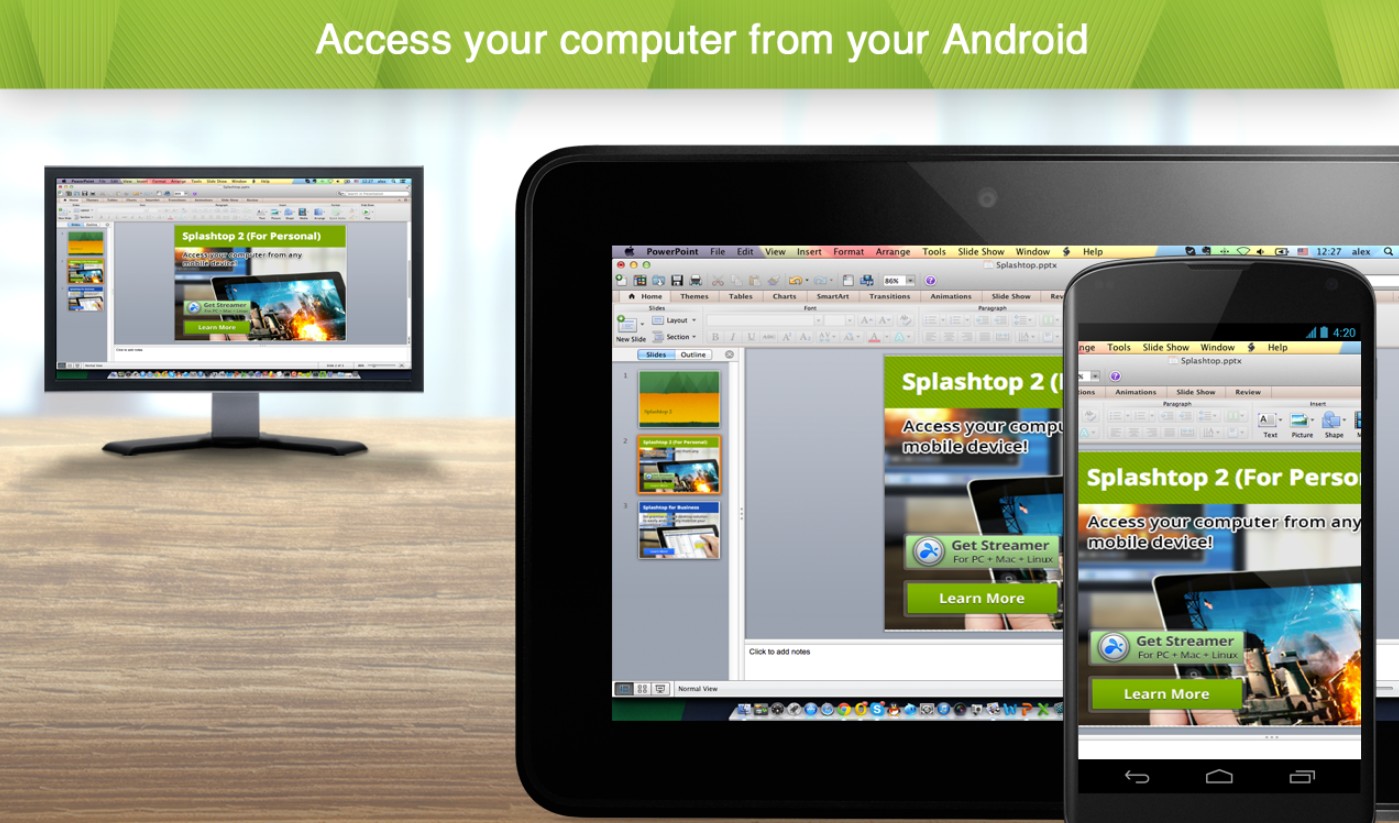 You may also like: 11 Free Screen Recording Apps for Android
TeamViewer
Next, there's an app that lets you get remote control under your devices.
If you're here for a simple and secure tool to turn your phone and tablet into second screen monitors—this is the one. The app is already trusted by over 1 billion users and has high-security standards, so you can be sure your data won't get leaked. The app is compatible with all kinds of computers—from Mac to Linux-powered ones.
As for the functionality, the app provides you with complete remote control over your PC. You'll get access to all your files, apps, emails, browsers, and more. The app supports all the media files, so you can easily play music or videos if needed. Herewith, all of them will be played with HQ sound and transmission.
The same goes for the games—you get to load and play any games with no effort. Besides, you get to transfer any files in both directions—from the PC and to it. The app doesn't quiet any wires, or smth – just a stable web connection, and you'll get to access your PC wherever you are.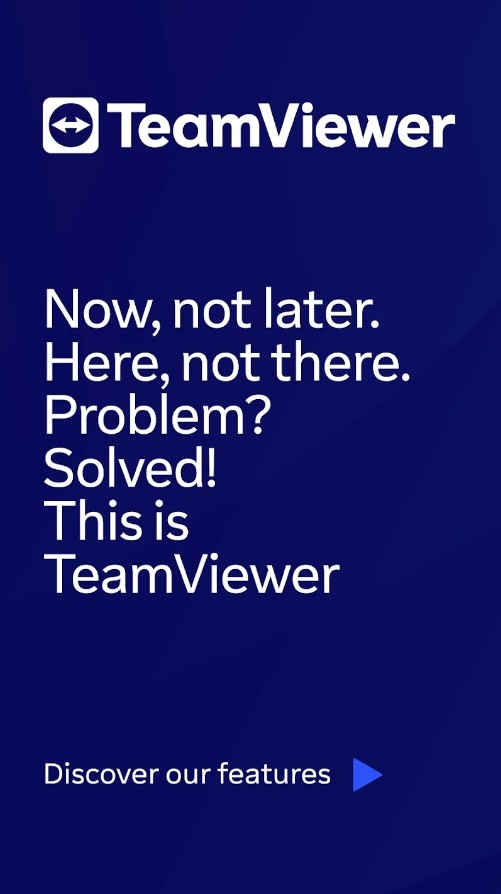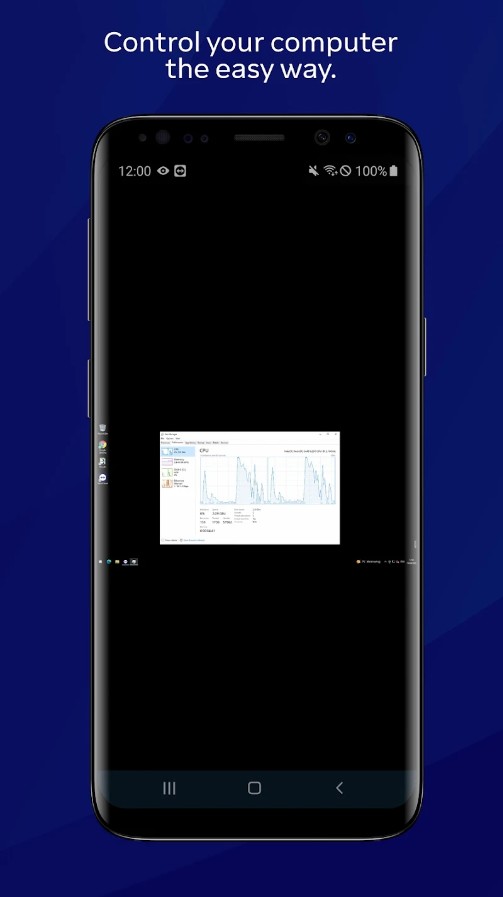 spacedesk
It's an app that will turn your tablet or phone into an extra display for your PC.
In the first place, this app is only compatible with Windows-powered computers, so keep that in mind. Plus, apart from the previous one, this app doesn't even require a web connection—all you need to do is to install the driver software on your PC and set it up according to the instruction.
However, the app does cover alternative connections such as a mobile hotspot and a USB. Neither way, the web connection is not required for it to work. Plus, you may use the app regardless of how far away you are from the PC, which is handy. It's also pretty simple to set up the app, so no concerns about that.
As for the functionality, the app lets you use everything that is on your PC. You may use it as a rendering screen for PS, or an AutoCAD, you can play media files, and even load games. The same goes for all the other doc rendering software like Excel, Word, and all that. You'll also get to open browsers and emails if needed.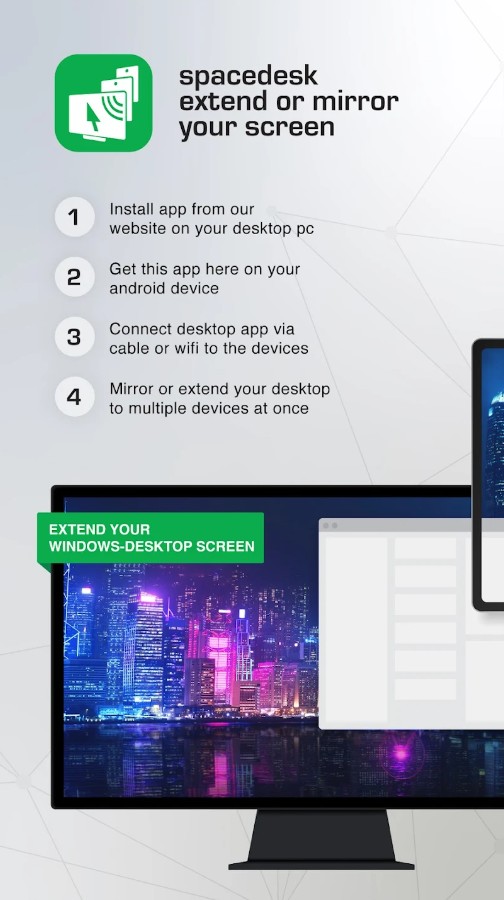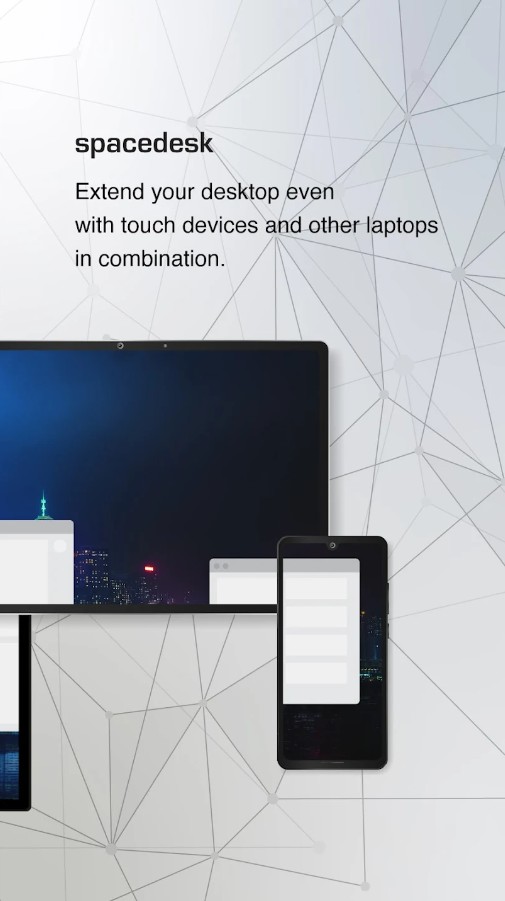 You may also like: 9 Free Split Screen Apps for Android
Chrome Remote Desktop
This is an app that lets you operate on your computer via your tablet.
Along with the majority of Google services, this app is incredibly user-friendly and doesn't require much effort from you. All you need to do here is to install the app on both your phone and PC (via web store). Then, you'll need to open the app and find a PC to connect to (it will be automatically detected by the app).
As you may guess, you'll need a stable web connection for the app to work, but you won't need any wires. Once it's done, you'll get to run any commands on your PC via your tablet. Sooth to say, you have no limits of actions here—wherever you can do on your computer can be done on the tablet.
You'll get to open browsers, view and edit text files, load vids and music if needed. Herewith, the app doesn't affect the video quality and supports HQ sound transmission. You'll also get to play any games you have on your PC. And it doesn't matter if the game come with some extra plug-ins or whatever else.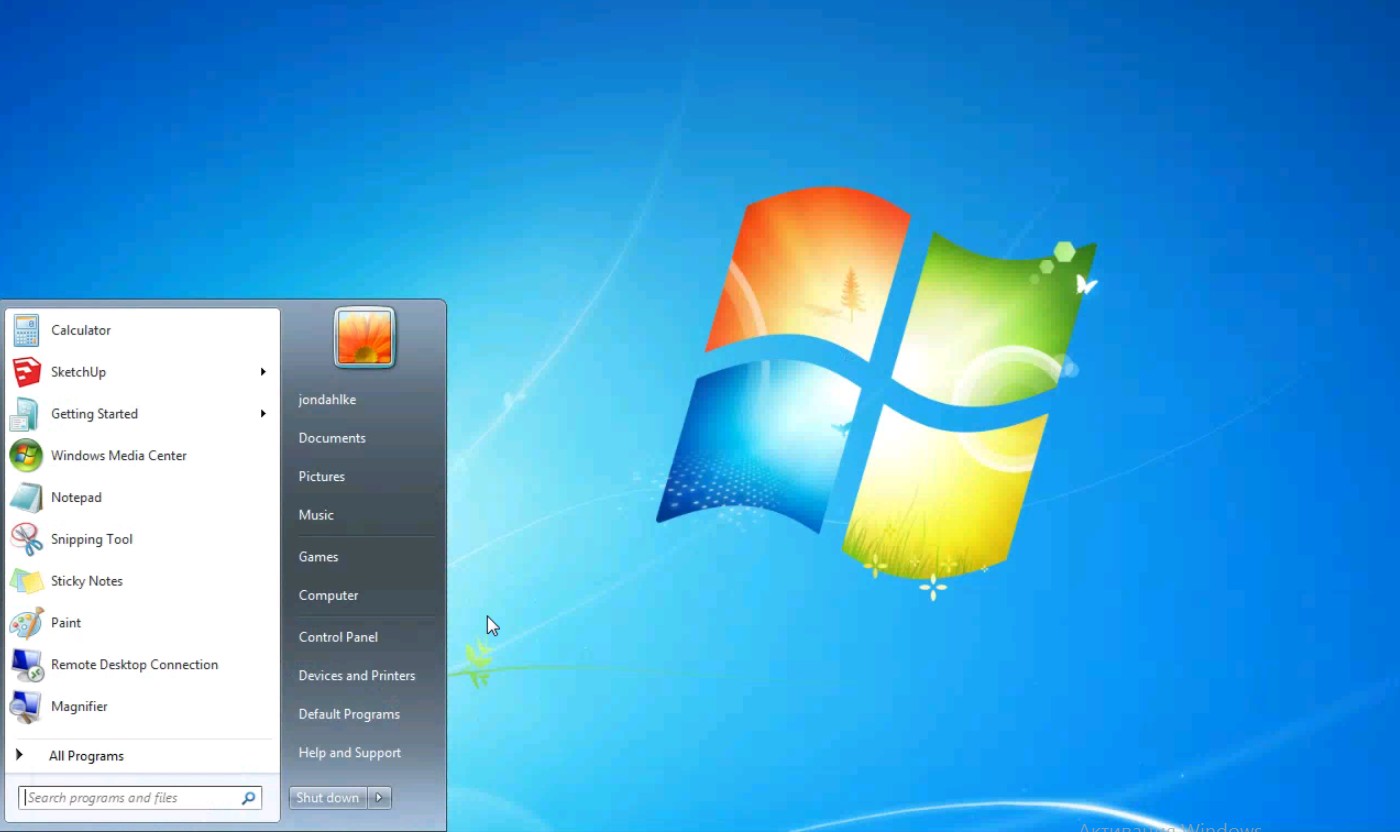 Splashtop Wired XDisplay
As you may see by the name, this app lets you turn your tablet into a screen display via USB.
The thing is, this app only works with a wired connection, which brings us to some facts. First of all, you'll need to sit next to your PC for the app to work, which might be a con for some people. However, a USB connection means that you get a fully stale transmission with no lags whatsoever.
The app lets you open every app and file on your device—from music to games, regardless of the format. Beyond that, it supports Full HD resolution for video files and games, which is great. You may also use an app for PS rendering, or whatever else is needed. And you get to move the files to the PC and vice-versa.
The app is compatible with Windows and Mac-powered devices, so no concerns about that. It also comes with high-security algorithms that make sure your data won't get leaked. Herewith, the app runs on paid sub packs, so keep that in mind. You'll get a time-limited session of 10 mins to decide if the app works well, but that's it.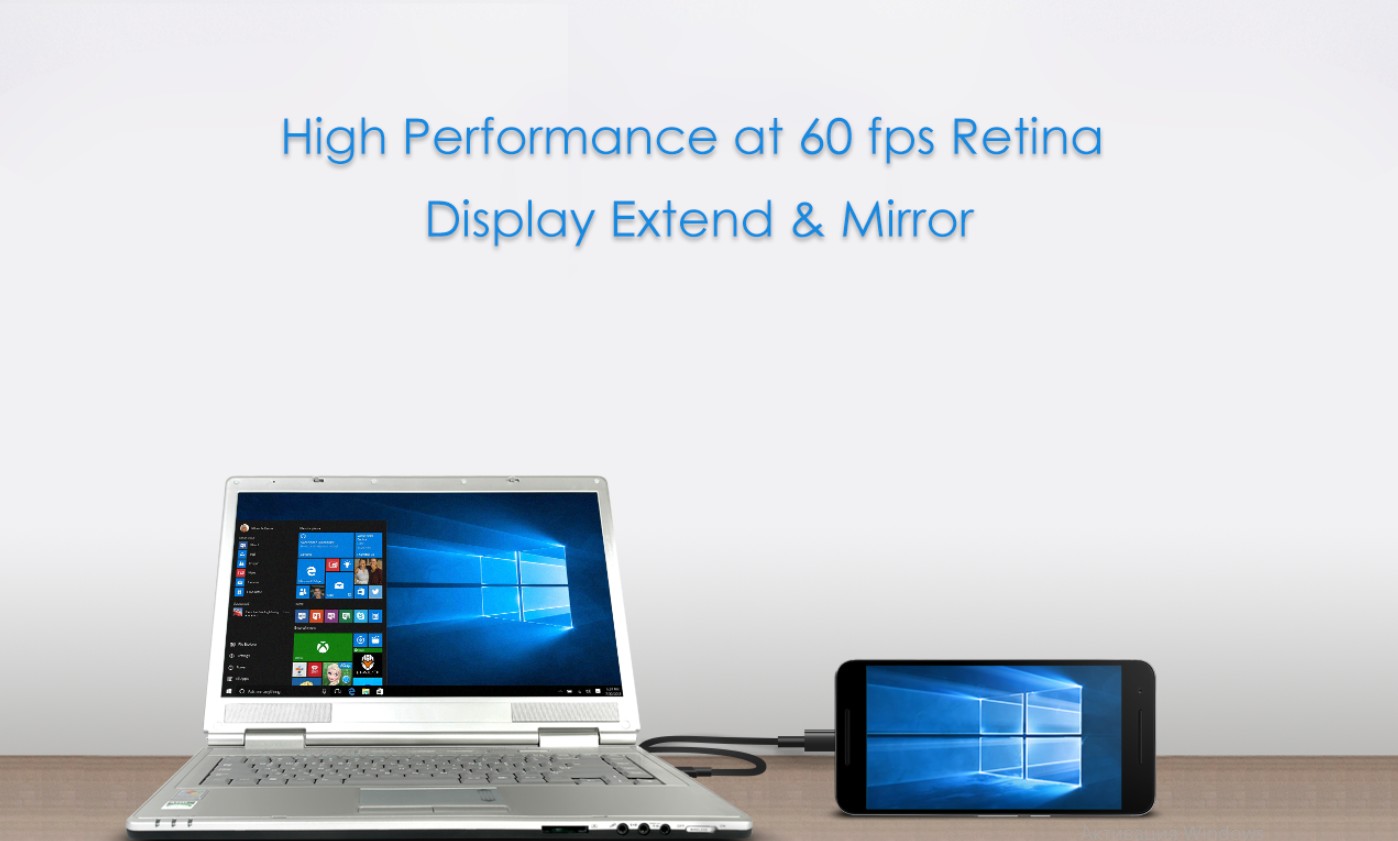 SuperDisplay
SuperDisplay allows you to extend and amplify your device's screen to another device, making it a versatile tool for various users.
Using SuperDisplay is a breeze. Once installed on both your primary device and the one you want to connect to, the app seamlessly connects the two screens, effectively turning the second device into an extended display.
You can use this extended display for a variety of purposes, such as multitasking, gaming, or giving presentations.
The app is designed for anyone looking to enhance their screen real estate. Professionals can use it to facilitate presentations or work on multiple documents simultaneously.
Gamers can enjoy an immersive gaming experience with more screen space. Students can use it for studying and taking notes more efficiently. In essence, SuperDisplay is a valuable tool for anyone seeking to amplify their screen.
SuperDisplay offers a range of features to enhance your experience. It supports both wired and wireless connections, allowing flexibility in how you extend your screen.
In conclusion, I can recommend you this tool if you have to complete several tasks, it allows you to use your phone as a second screen.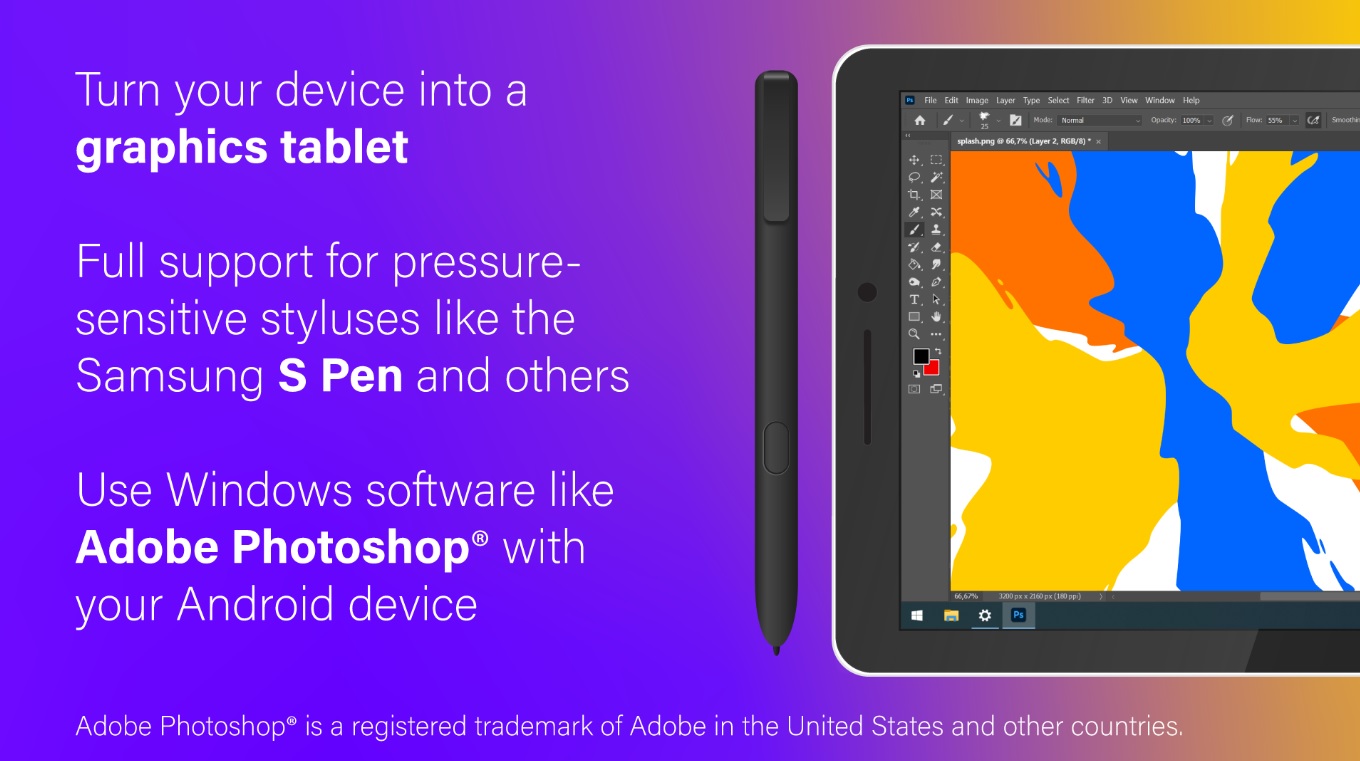 SecondScreen
SecondScreen empowers you to make the most of your Android device by extending its capabilities to a second screen.
The app caters to both free and paid users. While the free version offers many valuable features, the paid options unlock advanced functionalities. The premium version provides access to features like automatic screen mirroring, which simplifies the process of connecting your device to a second screen.
Using SecondScreen is straightforward. Once you install the app on your Android device, it grants you the ability to connect to another screen, turning it into an extended display. This second screen can be used for various purposes, including multitasking, gaming, or showcasing presentations.
SecondScreen offers a range of features to elevate your experience. It supports a variety of connection methods, such as HDMI, wireless display, and USB, ensuring compatibility with a wide range of devices.
The app also allows you to customize your extended display, adjusting its resolution and orientation to suit your needs.
To sum up, I find it a useful tool for people who are busy with multiple tasks and have to use more than one screen.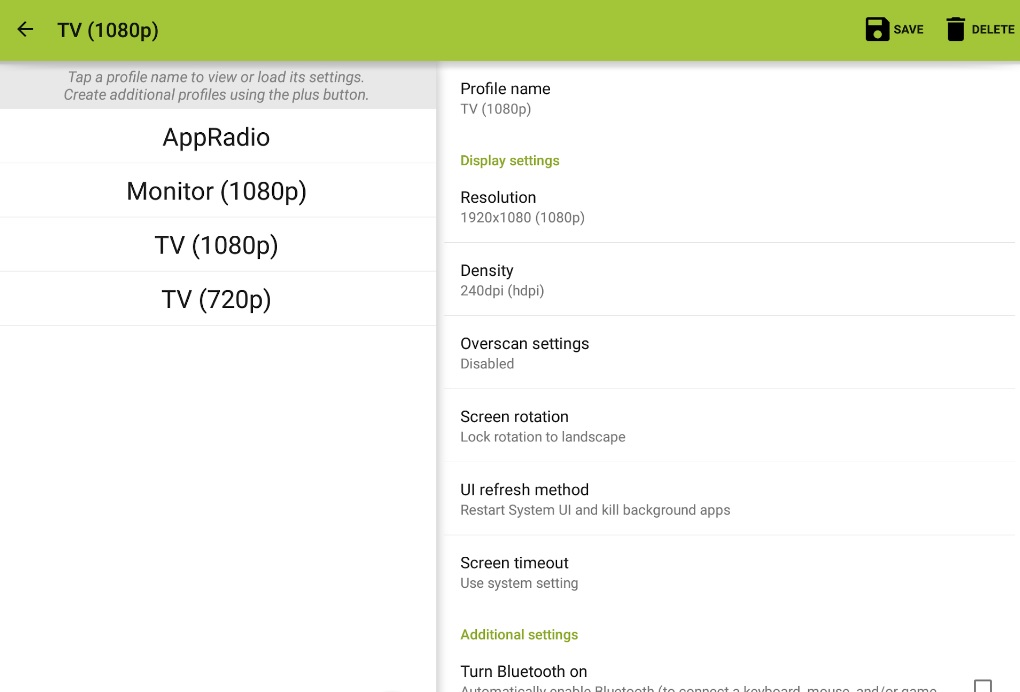 You may also check: 9 Best Android Remote Control Apps
Duet Display
And lastly, we have an app to transform your tablet into an extra display.
This app works with both Windows and Mac computers, but only via USB. Thus, no web connection is required, but you'll have to sit next to your computer while working. Herewith, you get unparalleled performance and no lags whatsoever, which is great. The app is also simple to set up—just get a free desktop app for your PC.
Once it's done, open the app and wait for it to detect the PC. The app lets you interact with a PC by using a touchscreen and gestures with zoom and all that. It also supports all the formats of media files and all apps on PC. This means you get to freely view and edit doc files, and enjoy videos in HD.
Beyond that, you'll get to use your tablet for playing any games needed. The same goes for programs like PS, Adobe AFX, and all that—you can use a tablet s a rendering display. It does have some sub packs, but you can do without them.