Is Halloween or a themed party coming up and you want to try a scary look before you choose what to wear? Or do you just want to scare your friend by creating a scary face? You can create amazing and unusual shots for any occasion.
Have fun turning yourself into a zombie, vampire, or even a werewolf using these best monster effect photo apps for Android & iOS.
Monsterfy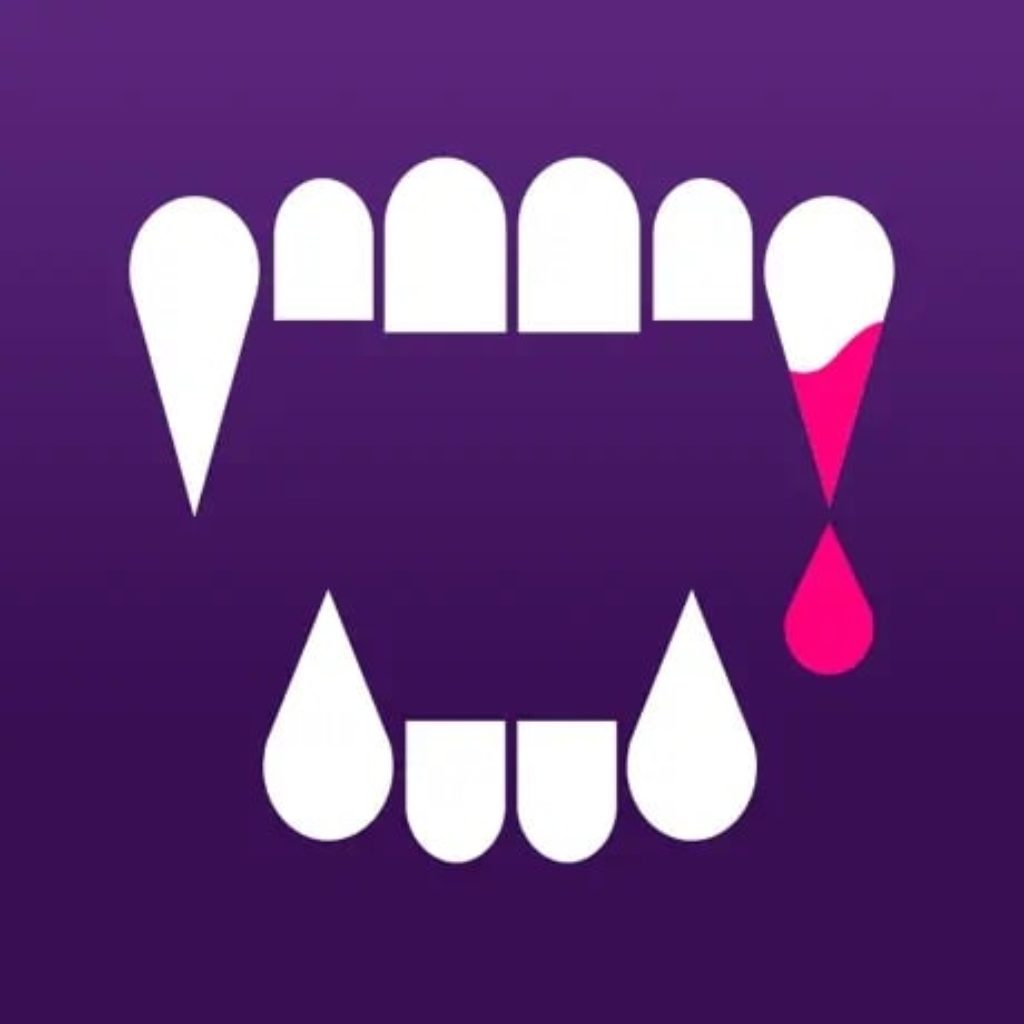 Monsterfy is an app where you can create original and unusual photos. There are many different filters and special effects that you can easily try on yourself.
All you have to do is take a video or a picture and select the filter you like best. Mix and match effects to make your video even more vivid and unusual.
Free filters will adapt to your facial expressions, so you can free up your face and never have to worry about the way your photos look.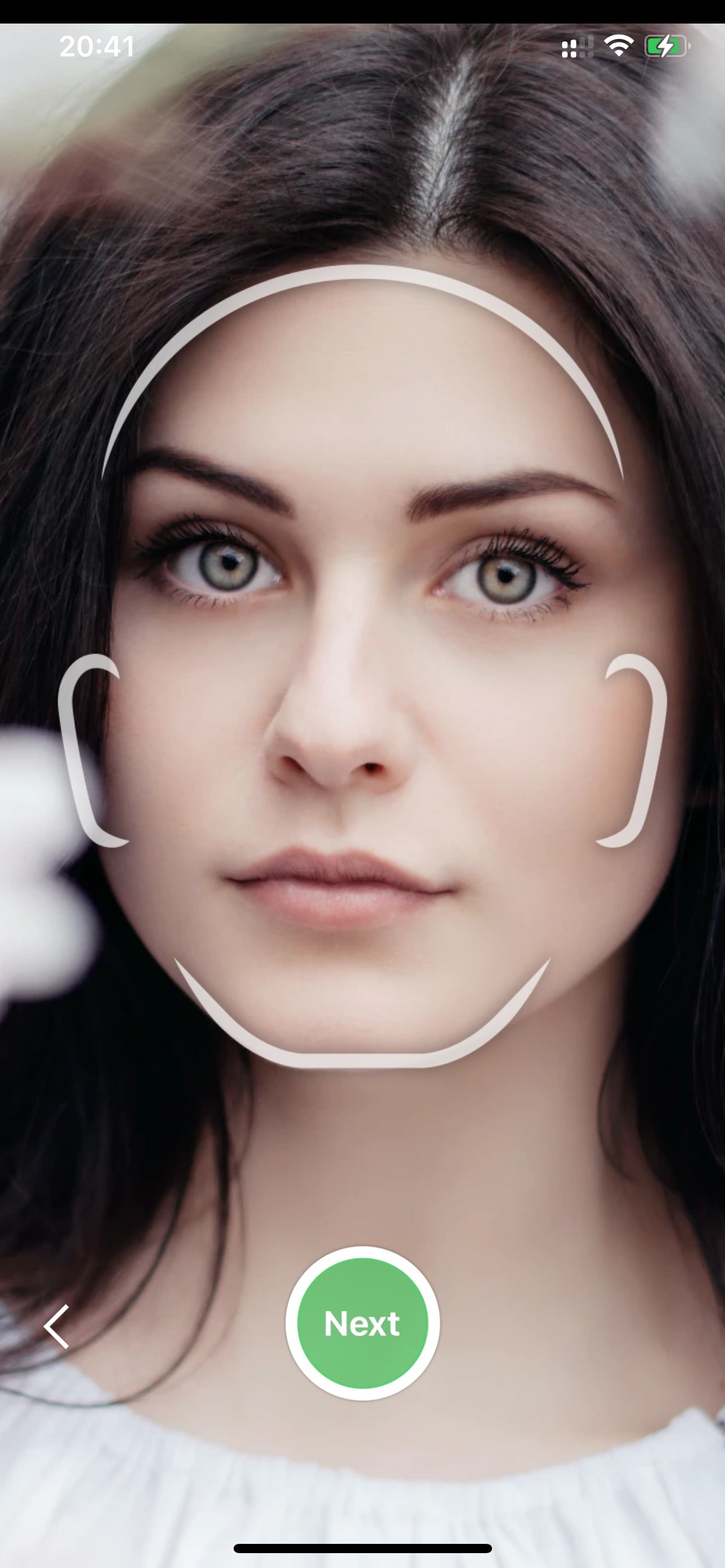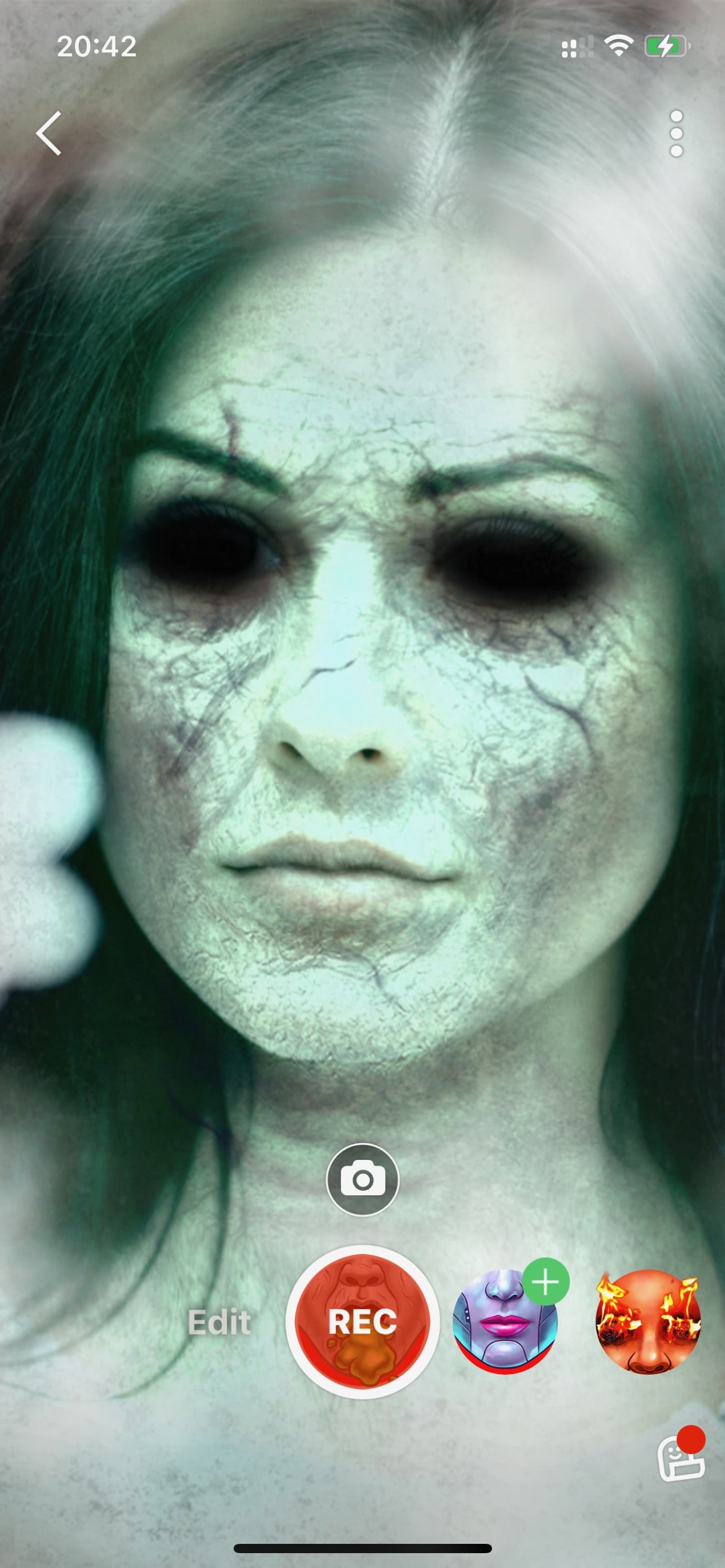 The app guarantees high-quality photos and crisp videos. Become a real monster with fangs, intimidating facial expressions, and even lacerations.

You may also like: 9 Free Distorted Face Apps (Android & iOS)
Monster Photo Effects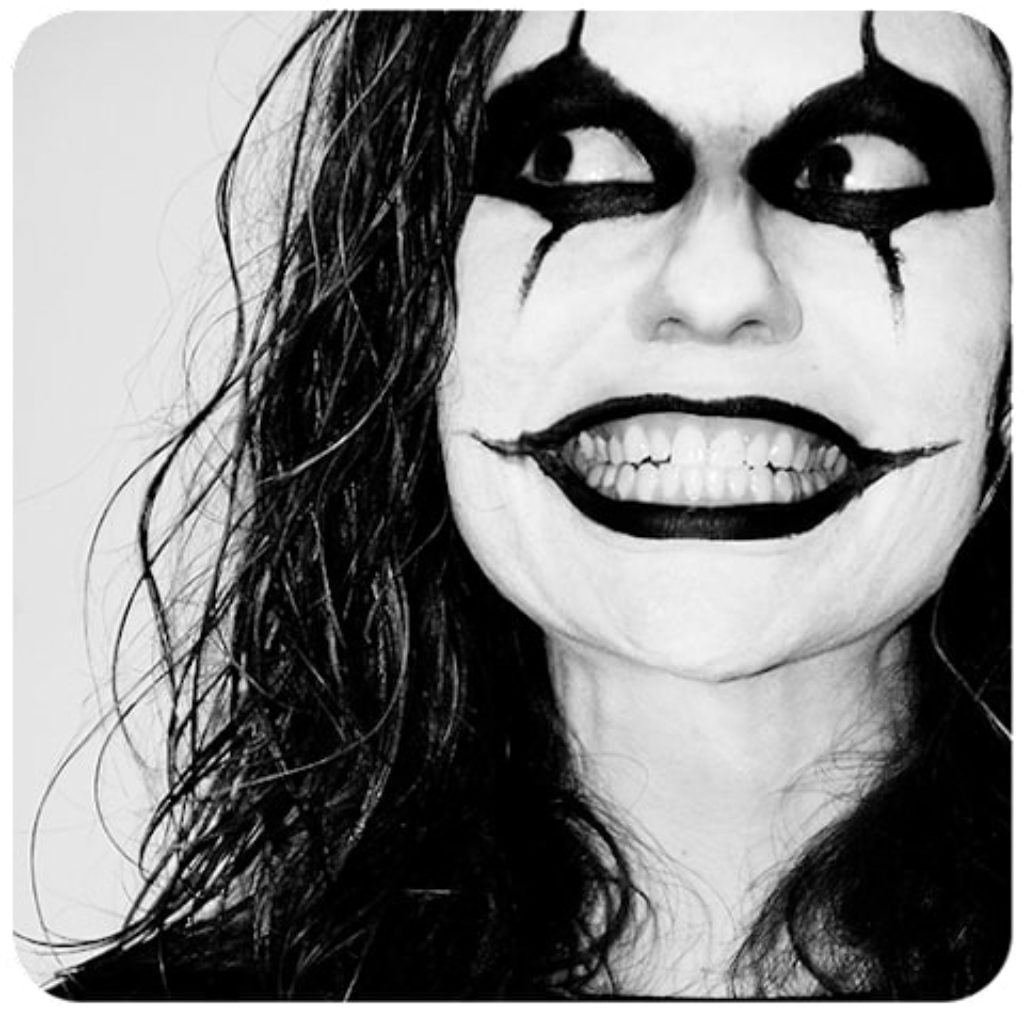 The Monsters Photo Effects app allows you to take truly original and unforgettable photos.
You will be able to use different masks and special tools that will help you process your photos even better. In addition to interesting effects, you can use tools, brushes, and automatic enhancers to create a monster image.
In this editor, you can edit and crop your photos yourself according to your individual preferences. Additionally, you can add captions, stickers, filters, and other objects to your photos.
In this editor, you can also improve your photos by adjusting the contrast, light, highlights, shadows, and other features. There is no paid version to activate here, so you can create an unlimited number of videos and photos.
All you have to do is choose a filter and start shooting. Edit both ready-made pictures and new ones that you can make right in the app. What's more, the editor offers many masks and filters that allow you to create a bright and high-quality image.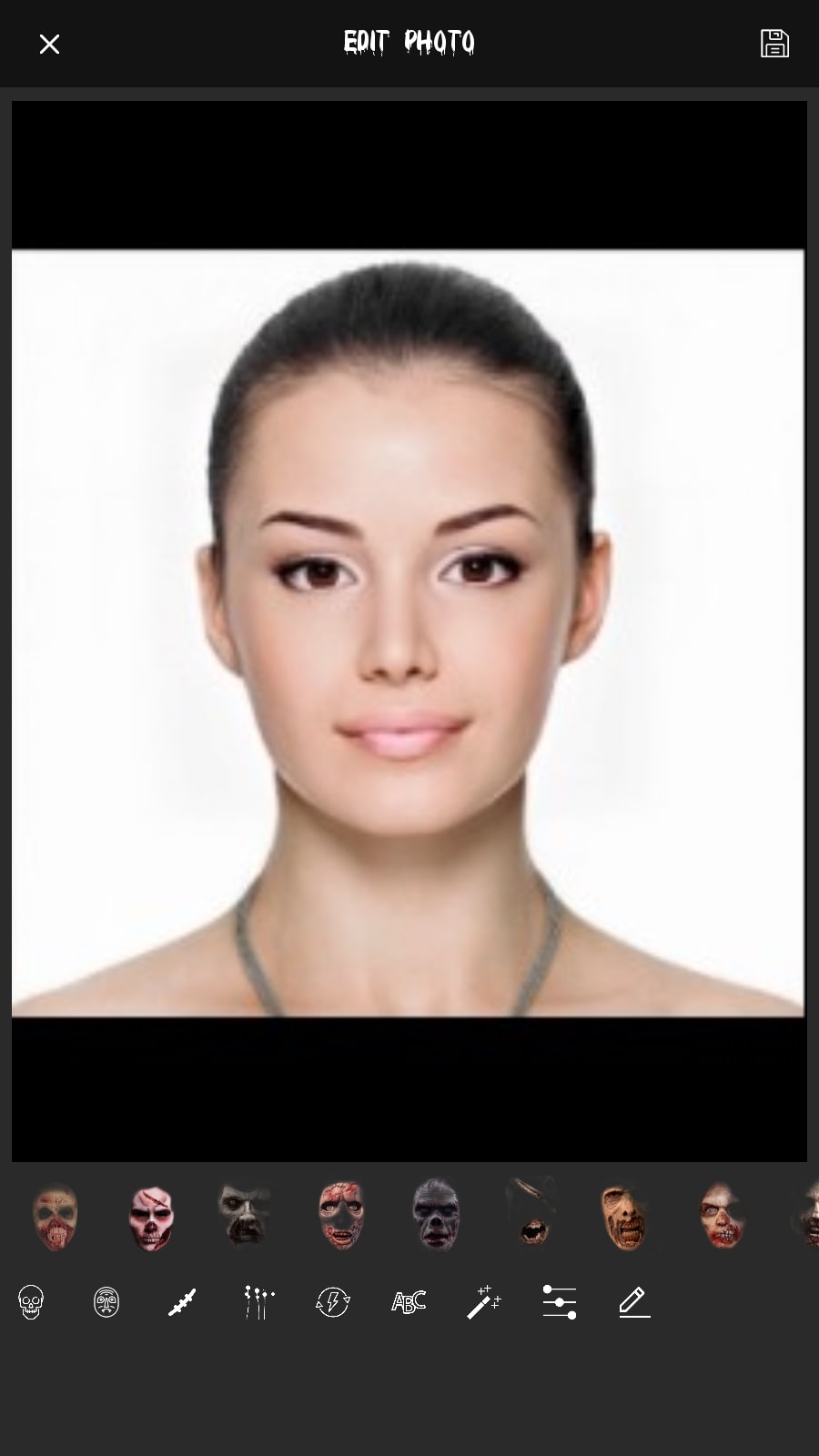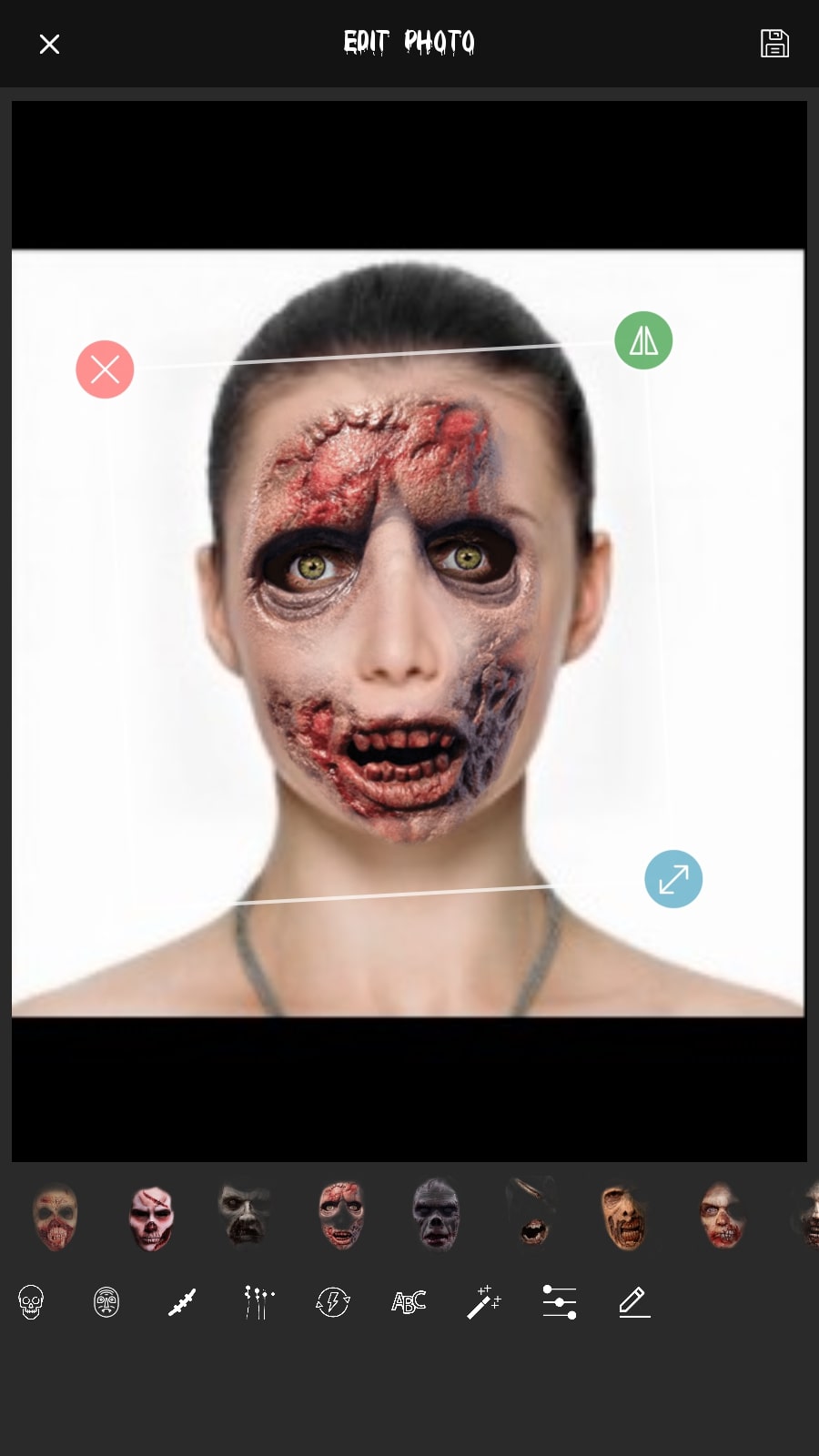 If you feel like redoing your shot, all you have to do is go back. Your drafts will be saved in the app without polluting your memory. All the features of the app will be available to you absolutely free of charge, so you can use the program at your pleasure.

Zombie Camera! by AppExtreme,Inc.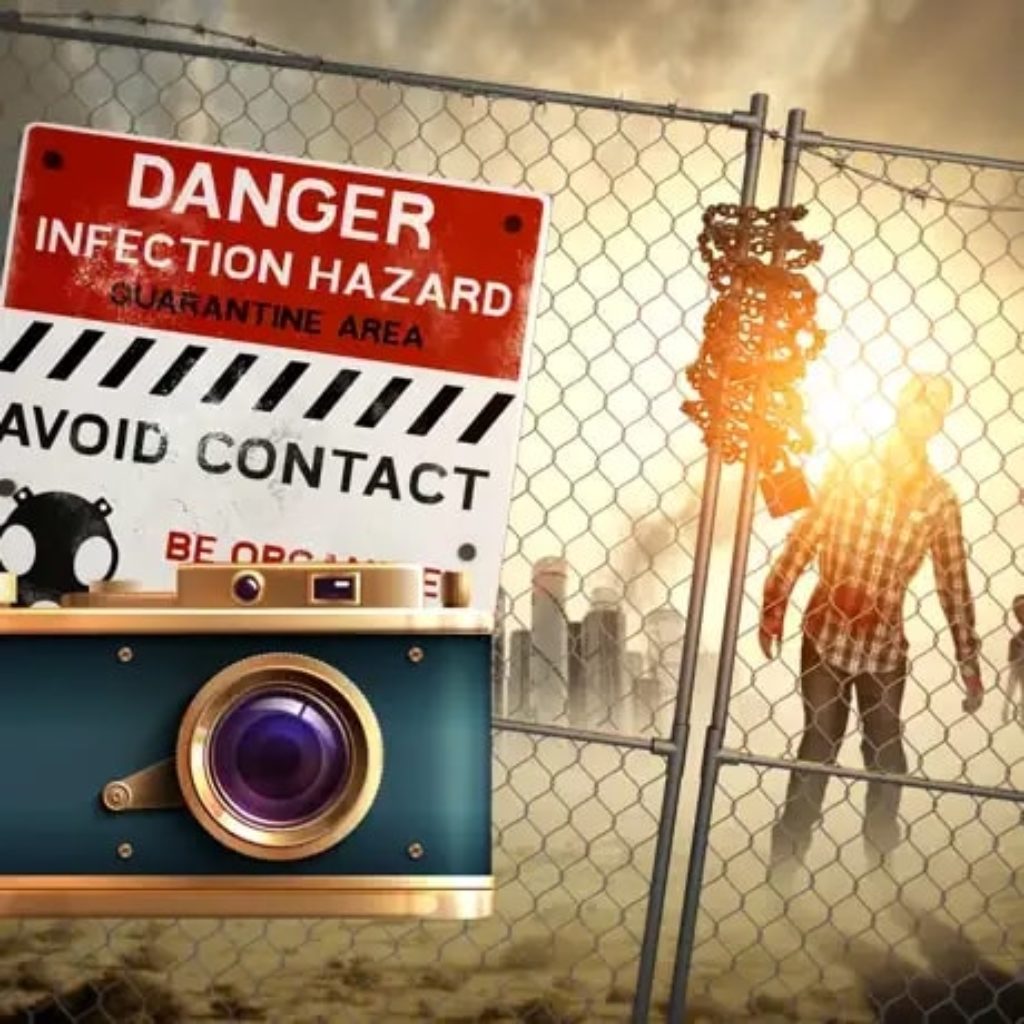 Zombie Camera is an entertaining editor app that will not only help you to create unique photos but will also surprise everyone around you with them.
With this program, you can easily become a participant in the real zombie apocalypse, because they will surround you everywhere.
To process a photo and add a "real" zombie to it, just choose a suitable photo and a template that will automatically move to the picture.
Once the zombie sticker appears on your photo, you will be able to edit it yourself. For this, you will have a variety of tools and options available to you. For example, you will be able to rotate your zombie in a circle to get it in a better position.
Also, you will be able to stretch and increase its size. Use several zombie stickers at once. There are more than 60 of them in the app. Besides, the range of the program often increases, so you will be able to create new and unique pictures every time.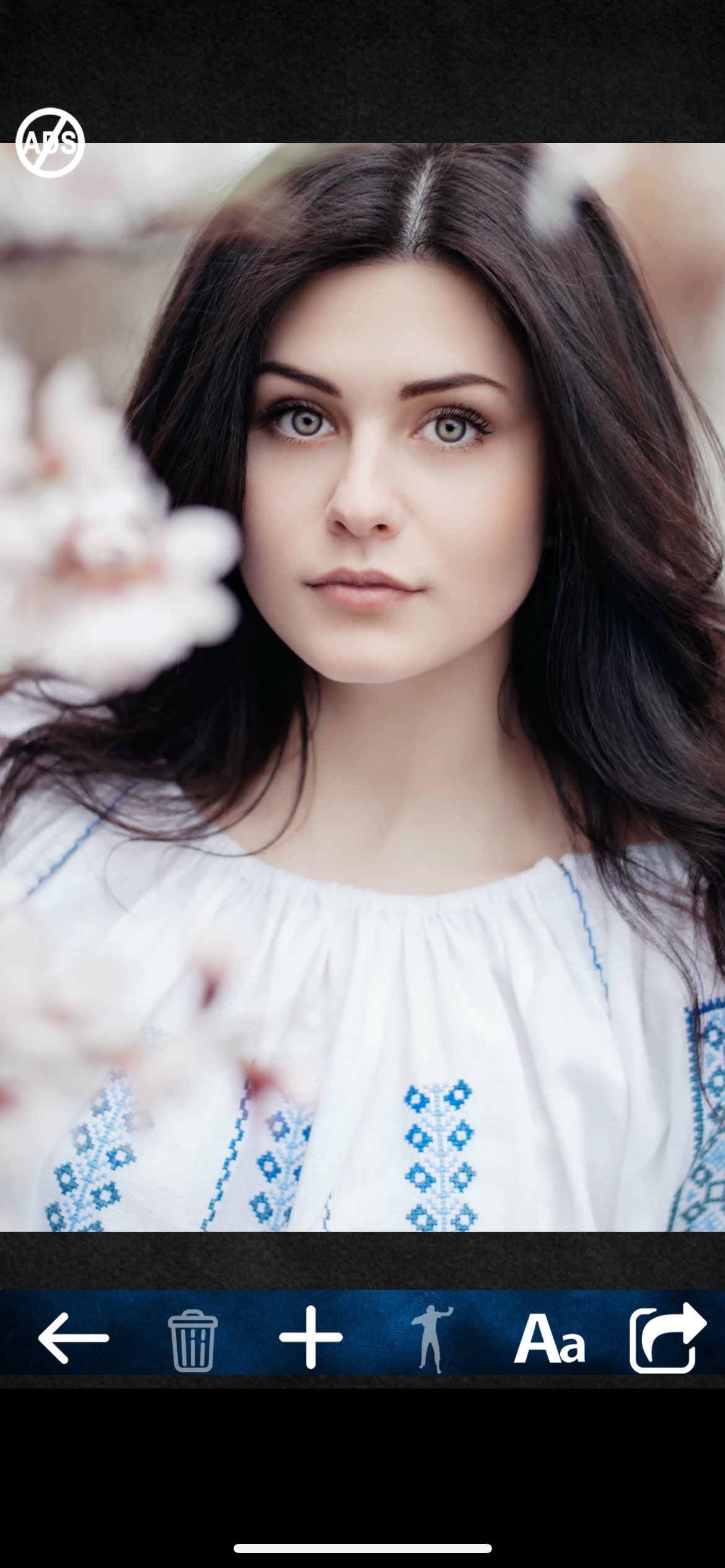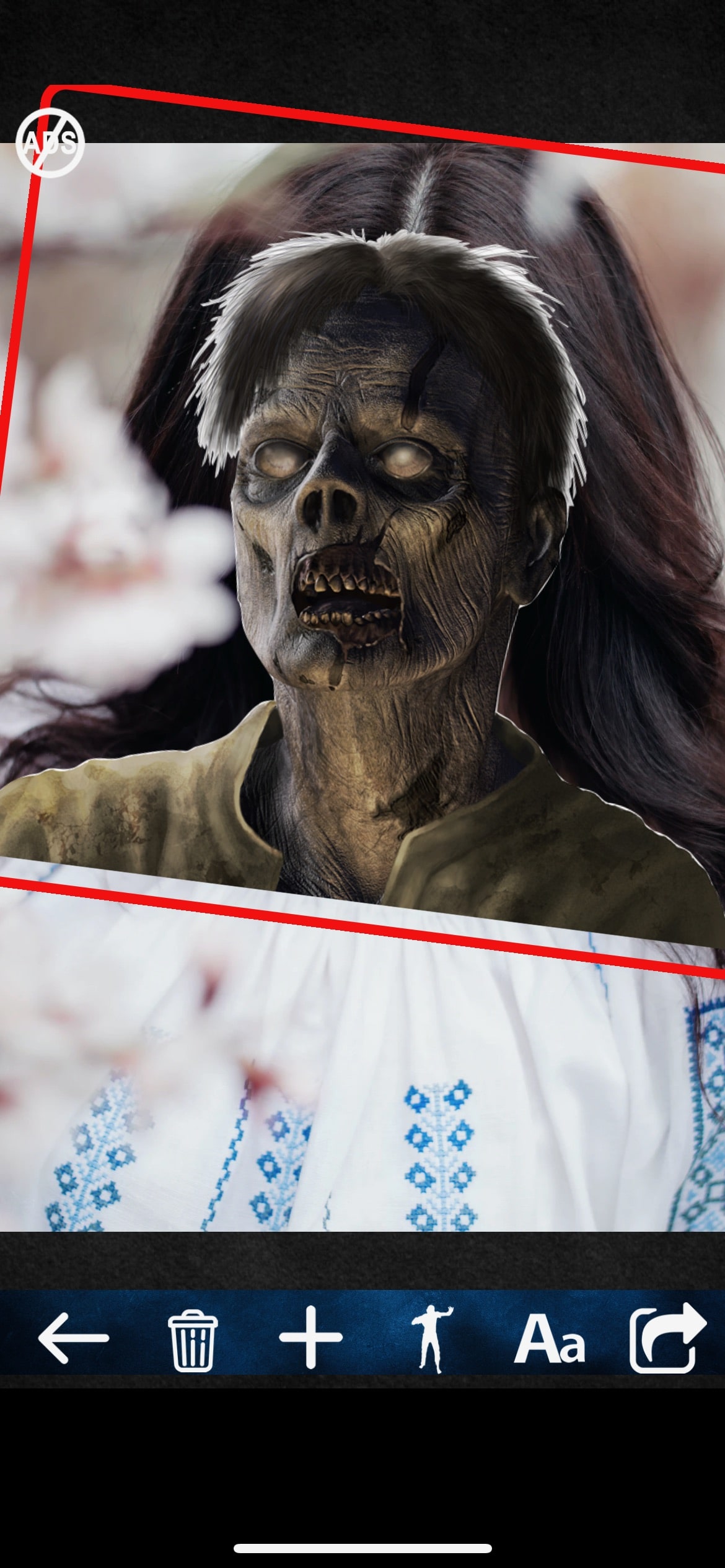 You are allowed to upload the finished works to the storage or to put them online. All the zombies in the app will be available for free, so you can experiment with your pictures without limitations.

Scary Camera Prank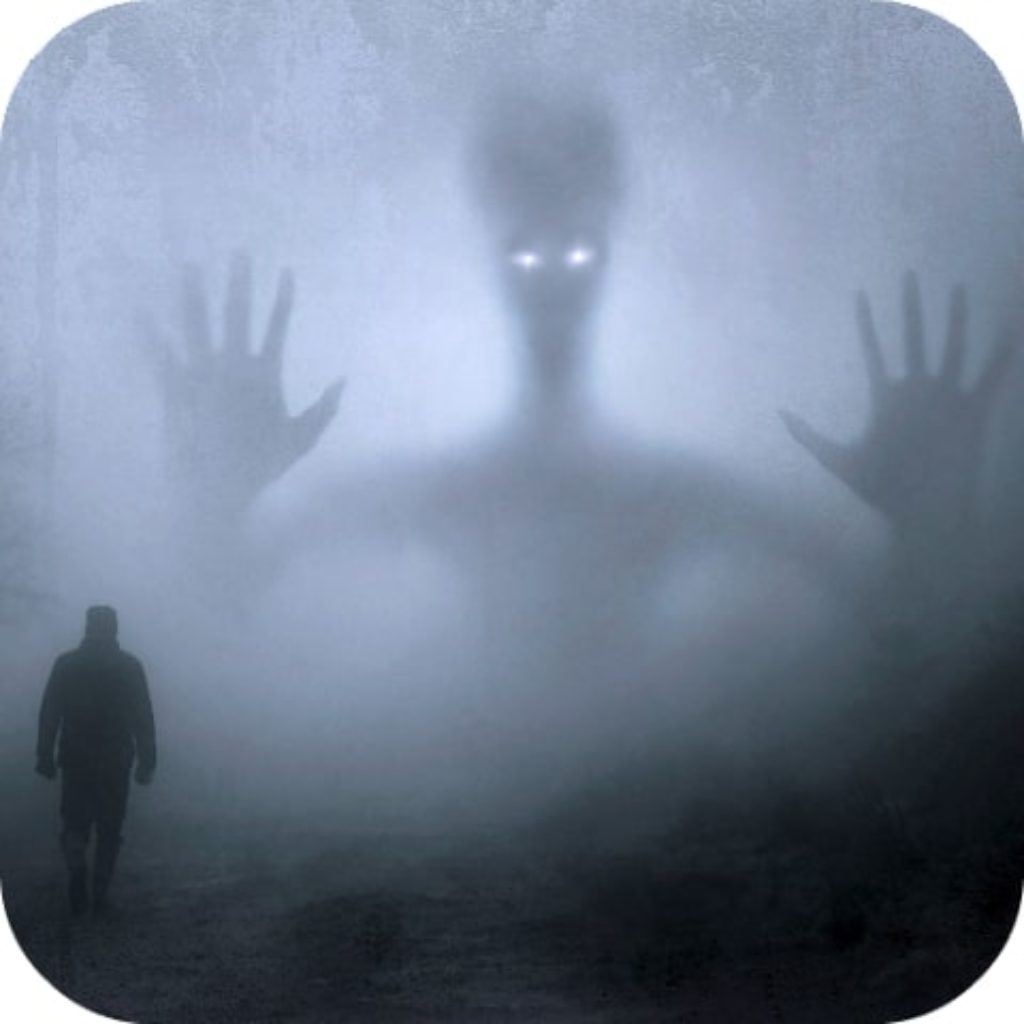 Scary Camera Prank offers its users to make a joke about their loved ones and friends with horrifying photos.
This modern editor includes a number of different and unusual monster stickers that will definitely scare or surprise those around them.
The app allows you to experiment with your photos in different ways, experiencing new and unique effects. You can change your face to make it frightening or scary. Add different monsters to your photo.
To make them look more natural, you are allowed to use the editing tools: rotate, zoom in, or out. You can customize these according to your personal preferences and desires. Put any monsters on the background of your photo, picking the perfect place and size for them.
The finished pictures are rather quickly saved and sent to the internal storage of your smartphone. Also after processing the pictures, you can share them with others directly from the app. To do this, you need to choose a site or service to which you want to export your work.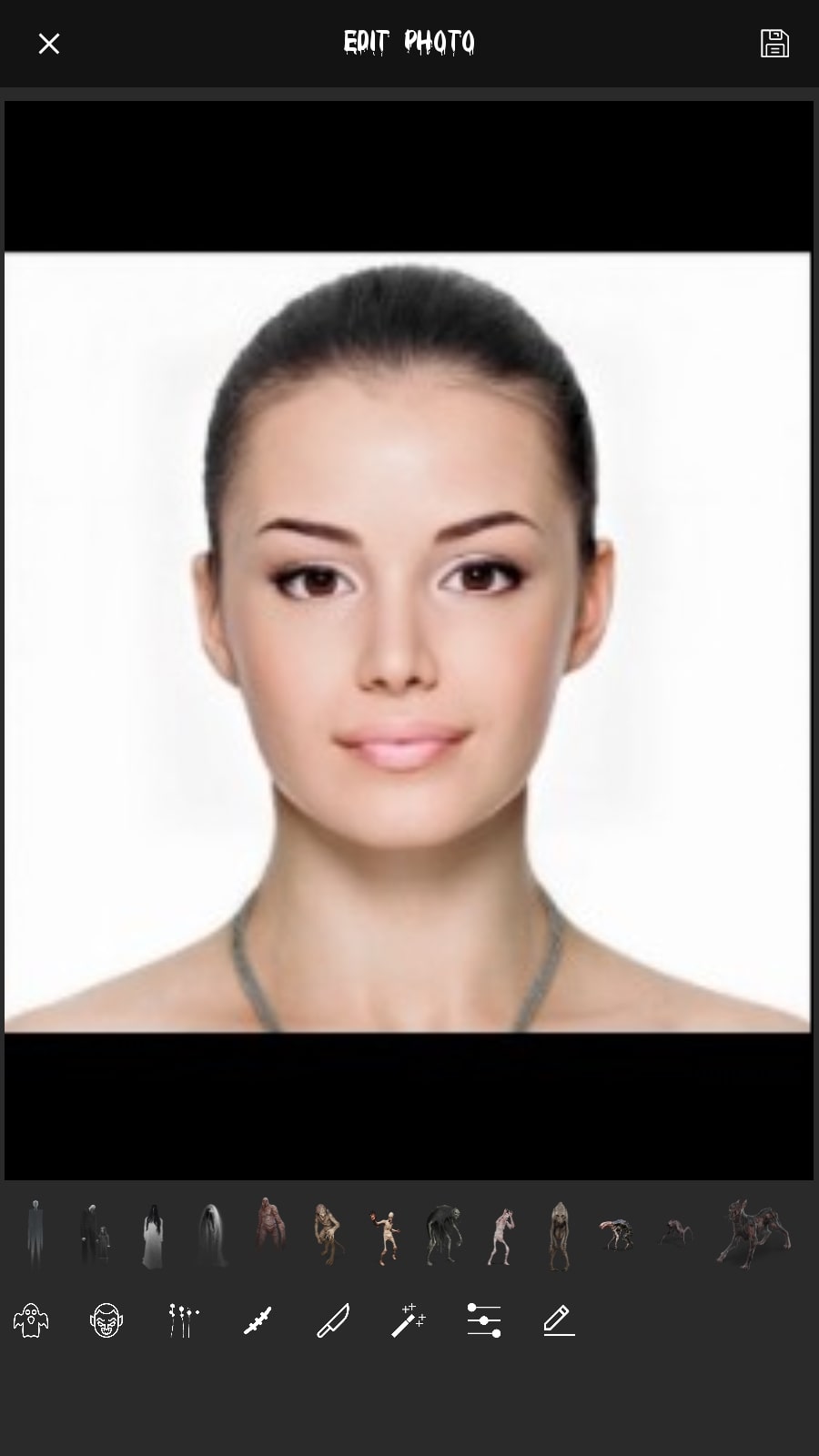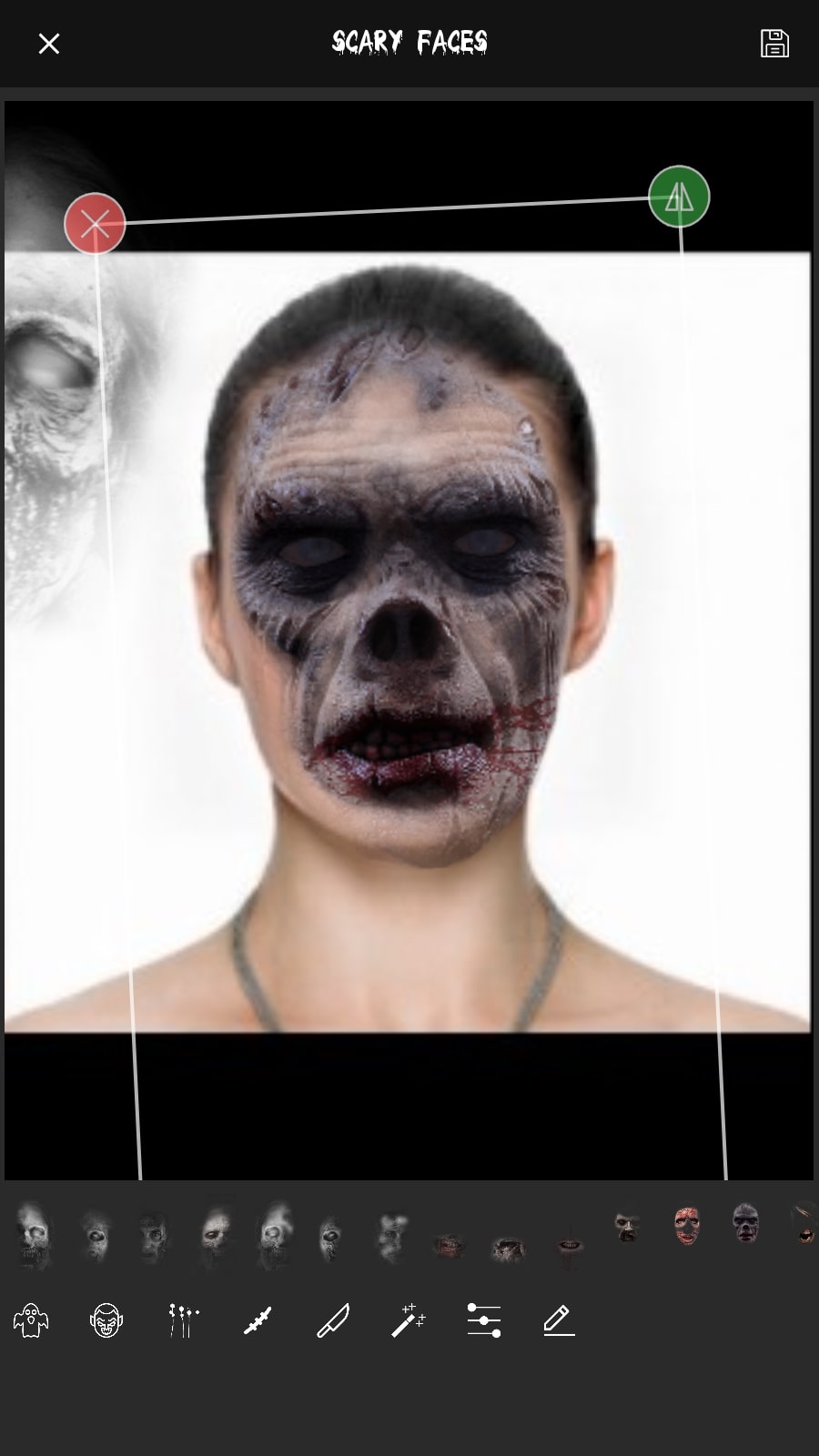 You can also use your creations for themed albums, phone wallpapers, and other purposes. Choose ready-made monsters from stickers and suggested templates to decorate and complement your photo.

Scary Paranormal Camera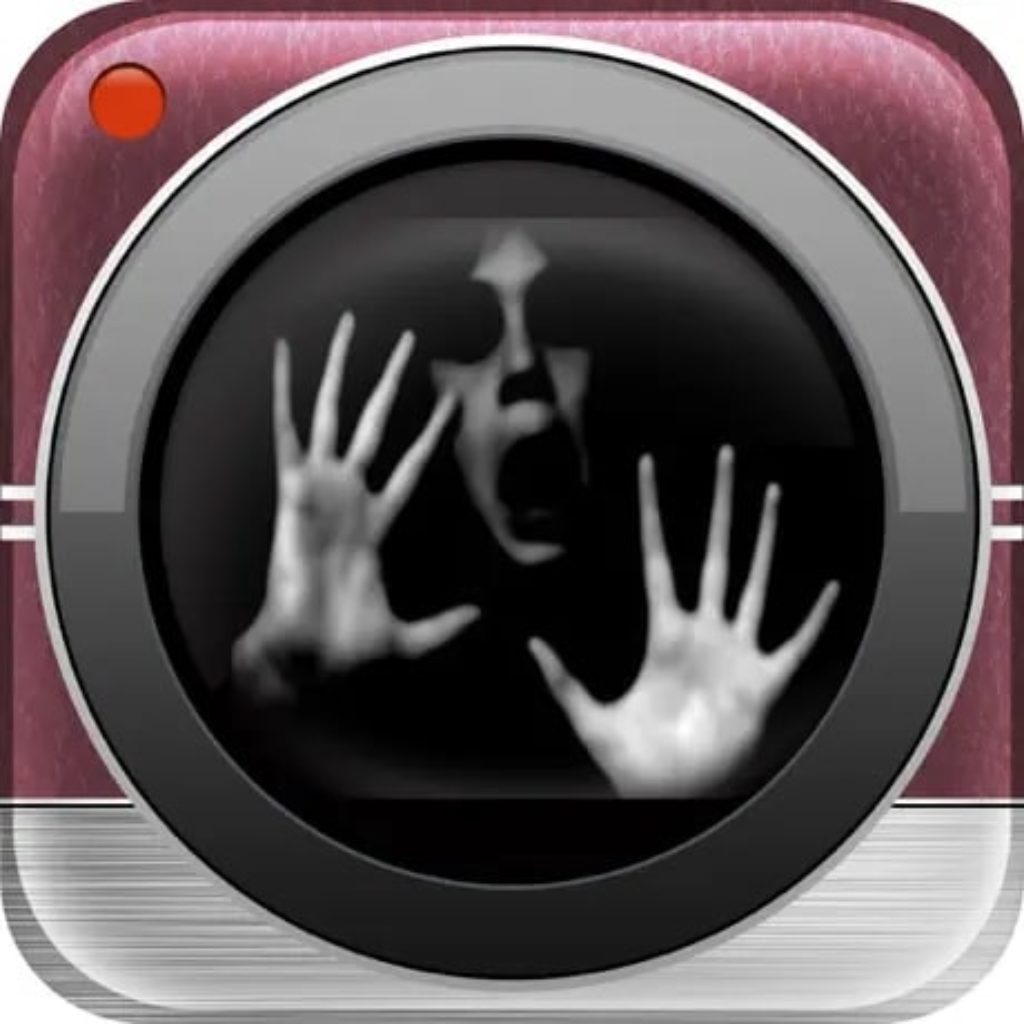 Scary Paranormal Camera is a mobile editor, where you can turn your photo into a terrifying and frightening picture in just a couple of clicks.
For this purpose, the app offers various filters and special effects. They will be available to you for free, so you can edit an unlimited number of photos.
Here you have the possibility to add a real ghost, zombie, monster, or just frightening paranormal phenomenon to your photo.
Such photos can not only fill up a themed album but also scare your loved ones. To edit your photos, you can use both your entries from the gallery and new photos made in the app. You'll find a variety of stickers with terrifying ghosts and monsters that you can cleverly attach to your average photo.
Thanks to the lack of restrictions, you can choose any number of monsters to complete your picture. To make the monsters look even more spectacular, you can change their size and position in the picture. To do this, just rotate the sticker in different directions until you like its position.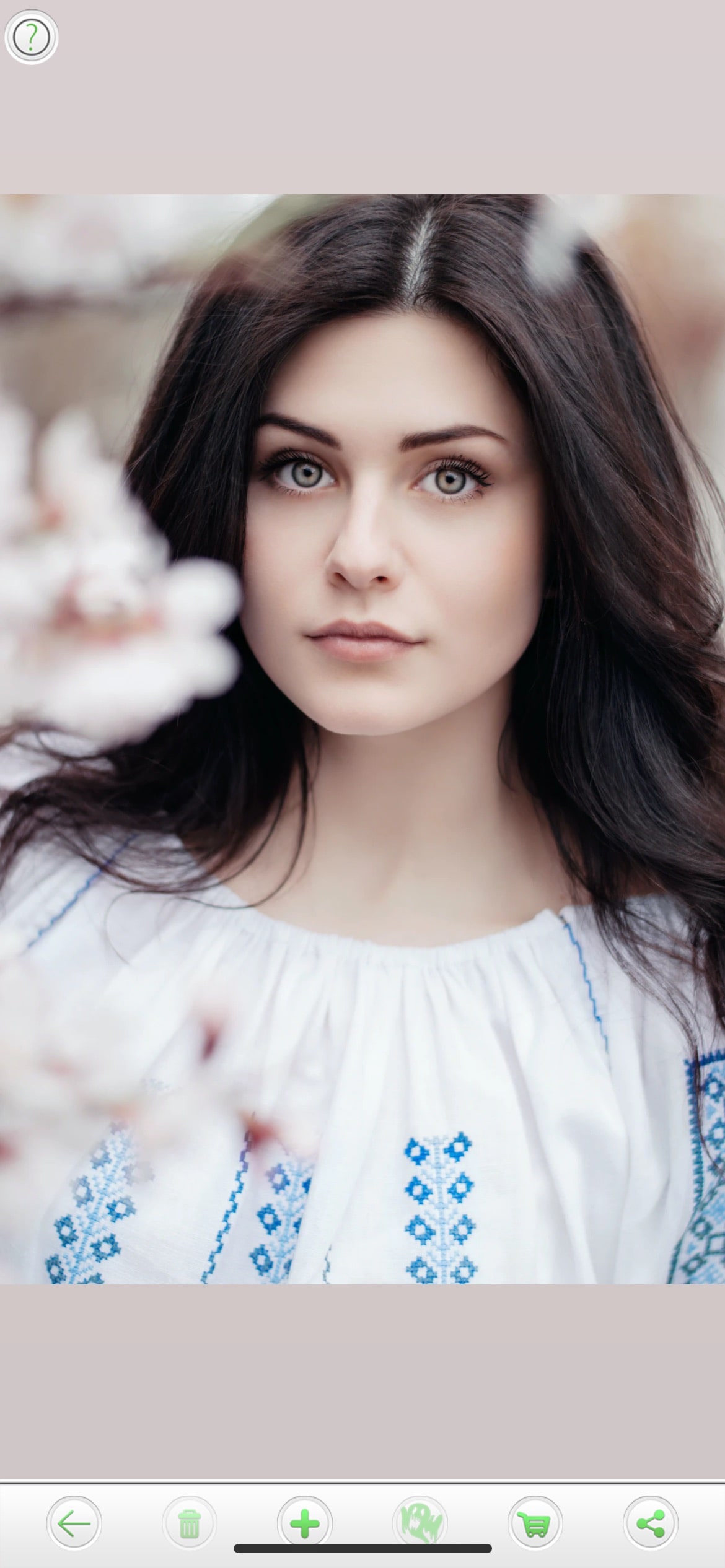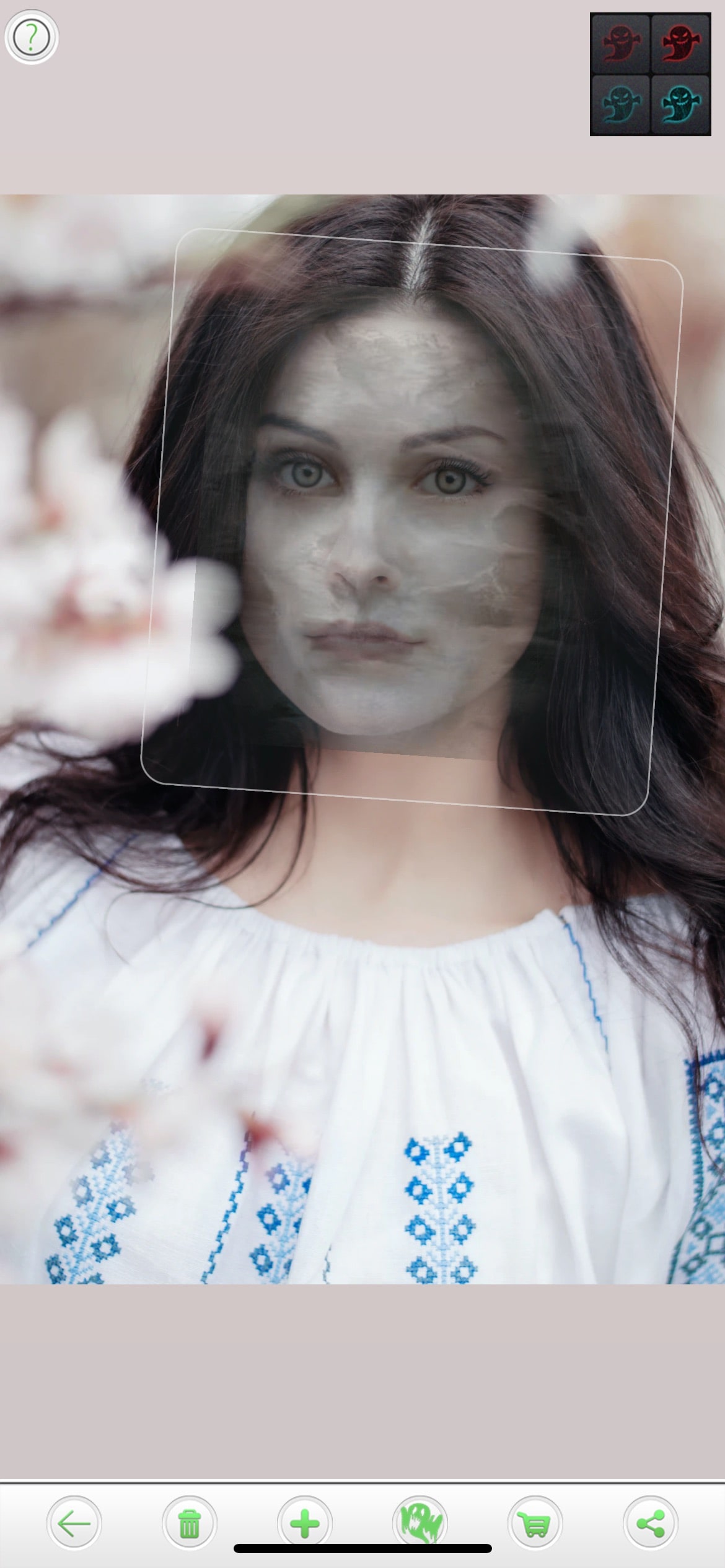 You can upload your creation to the repository or send it to your friends to see how they react. No paid version of the position allows you to use all of its functionality without any restrictions.

Skull Face Camera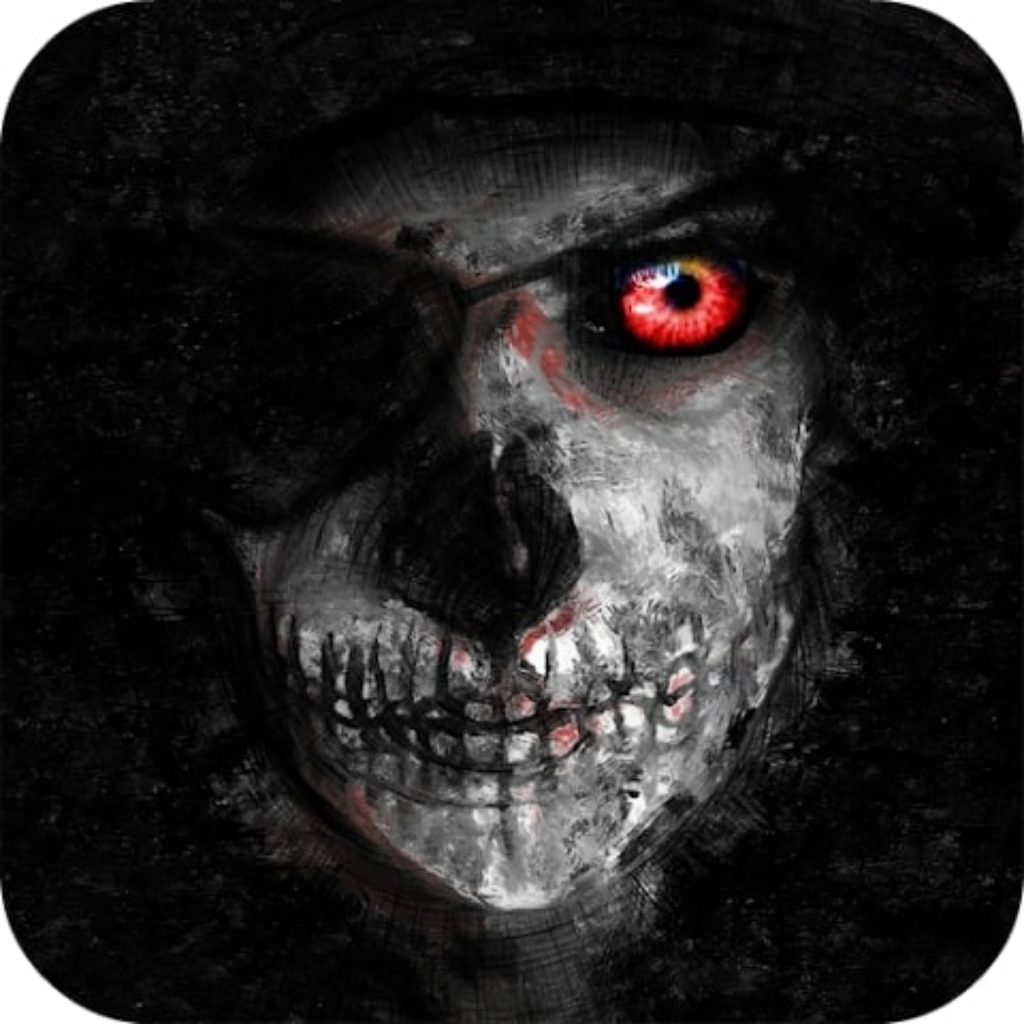 Skull Face Camera is an app that will help you create an unusual photo in just a couple of clicks. Here you will be able to try on thousands of different masks and makeup on your face.
For processing, you can whip out both photos you've already taken, add them from your vault, and make fresh ones in the app itself.
You don't need any special knowledge or skills to process horror movie-style photos, because the program will literally do everything for you. You will only have to choose the filter you like best.
In this app, you can become a monster, a killer clown, a zombie, or any other character from horror movies. Besides the fact that you can add different masks to your face, you can also edit your photos to improve their quality.
In the app, you will be able to adjust settings such as light, shadows, brightness, and other characteristics. You can manually change the settings and watch your photos being processed in real-time.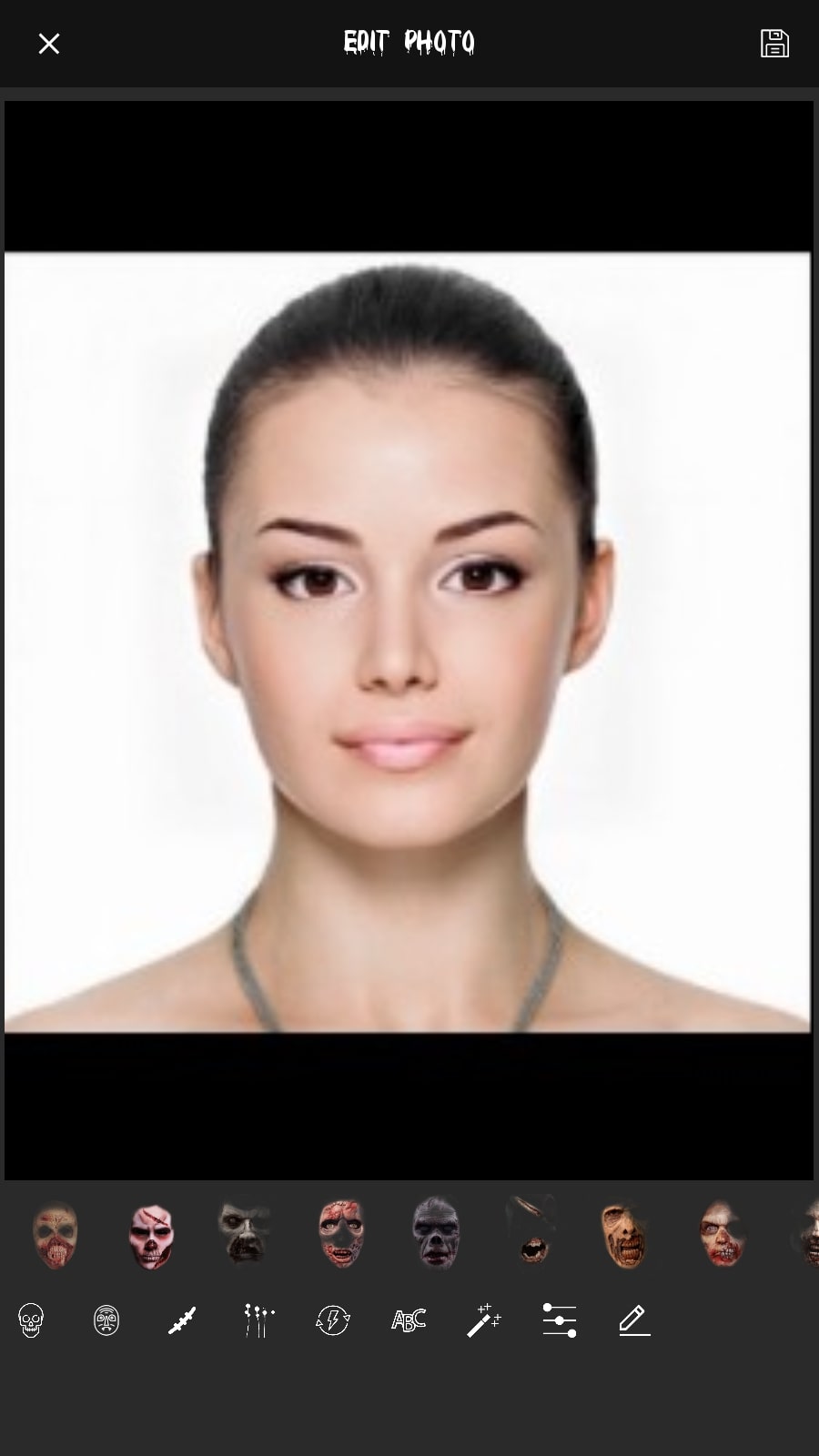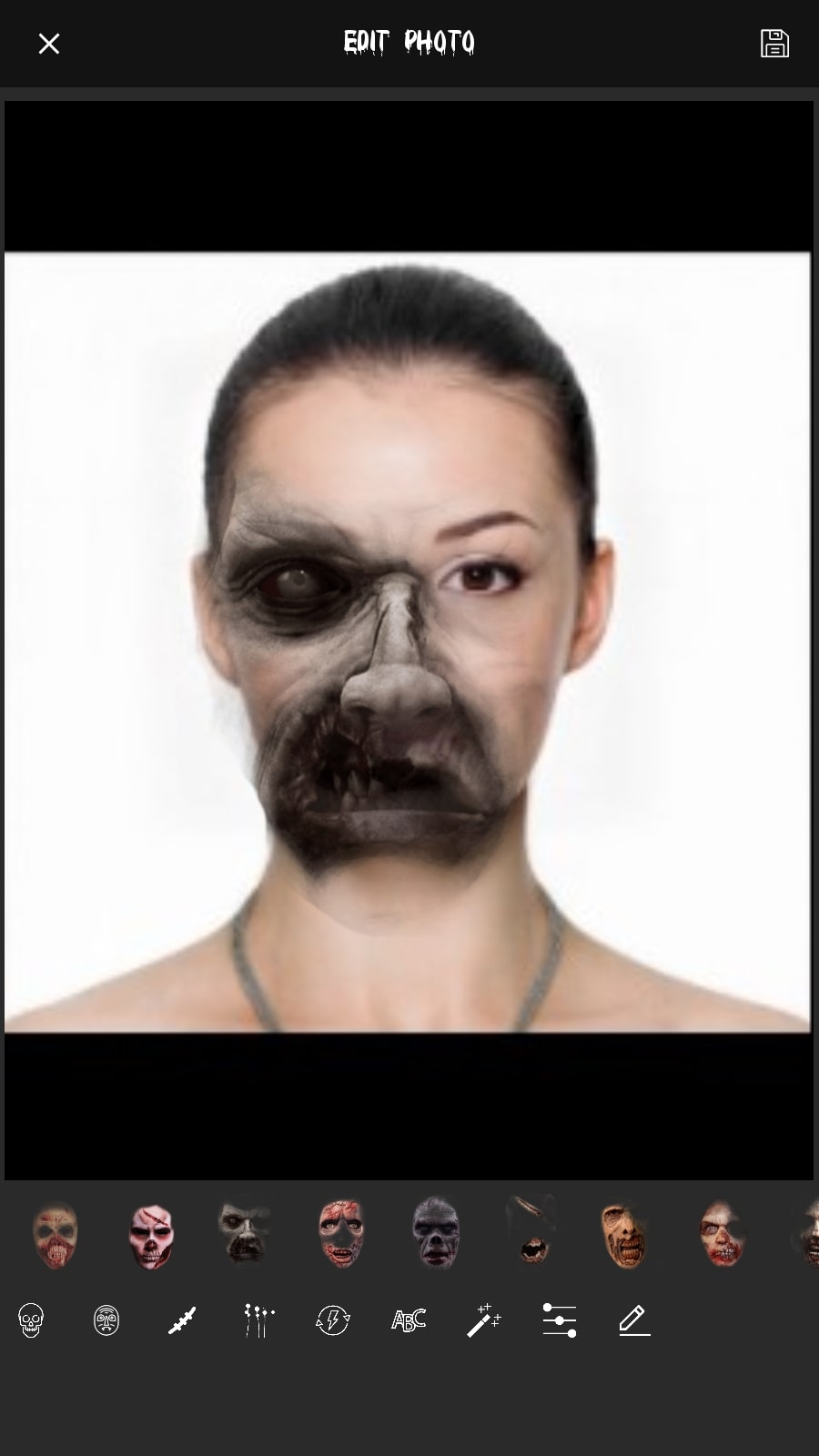 You can download the finished photos to your gallery or your social networking account. These photos will be a great prank for your friends, so don't miss the chance to take advantage of it.

You may also like: 9 Free Silly Face Apps for Android & iOS
Scary face maker & swap editor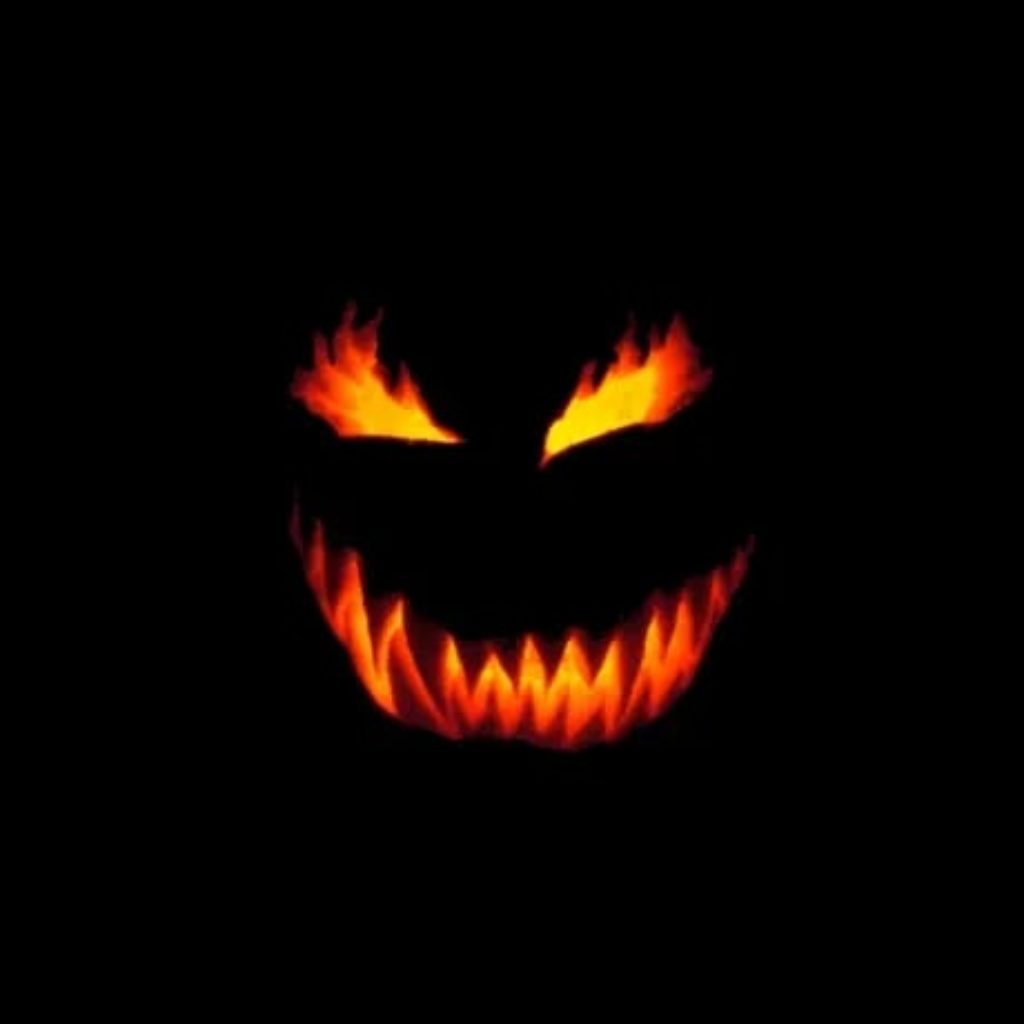 With the Scary face maker & swap editor app you can create truly unique and unusual photos in the style of a horror movie. In this modern editor, you will be able to mix several photos into one picture.
Thanks to high-quality tools and modern technology, you will be able to achieve the best result.
The app works on artificial intelligence, so it automatically recognizes people's faces in the picture. You can add photos from your gallery or other repositories, no matter how many faces you have in the picture.
You can even edit them at the same time, experimenting with different kinds of horror masks. Moreover, you can also improve your photos from a professional point of view.
In this app, you will have free and high-quality tools available to you, as well as settings for features like brightness, contrast, glare, and others. Adjust them manually so that you can observe gradual changes.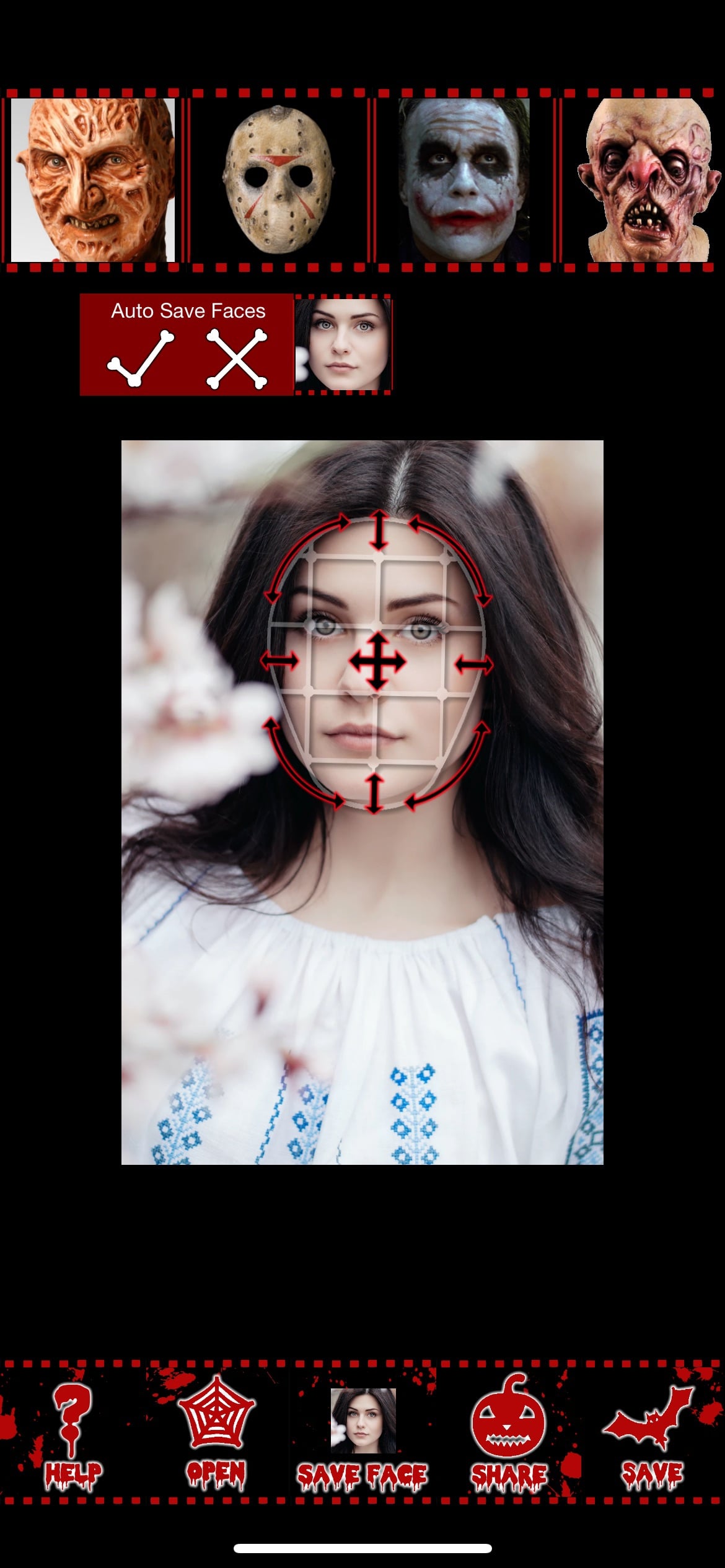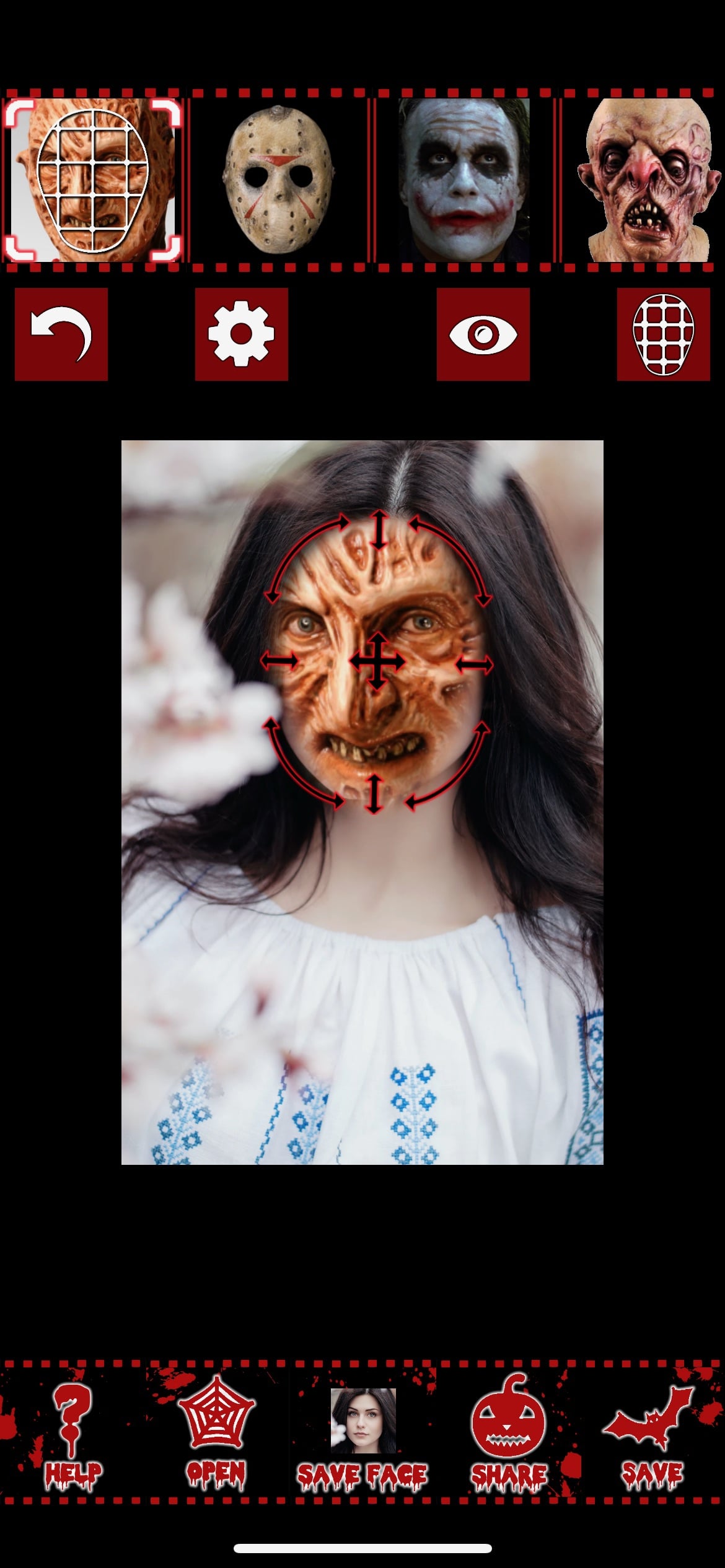 For an extra fee, you can connect to the pro version. It will give you access to a number of new and unusual filters as well as the ability to edit your photos without the annoying popup ads.

Zombie Camera by Pavaha Lab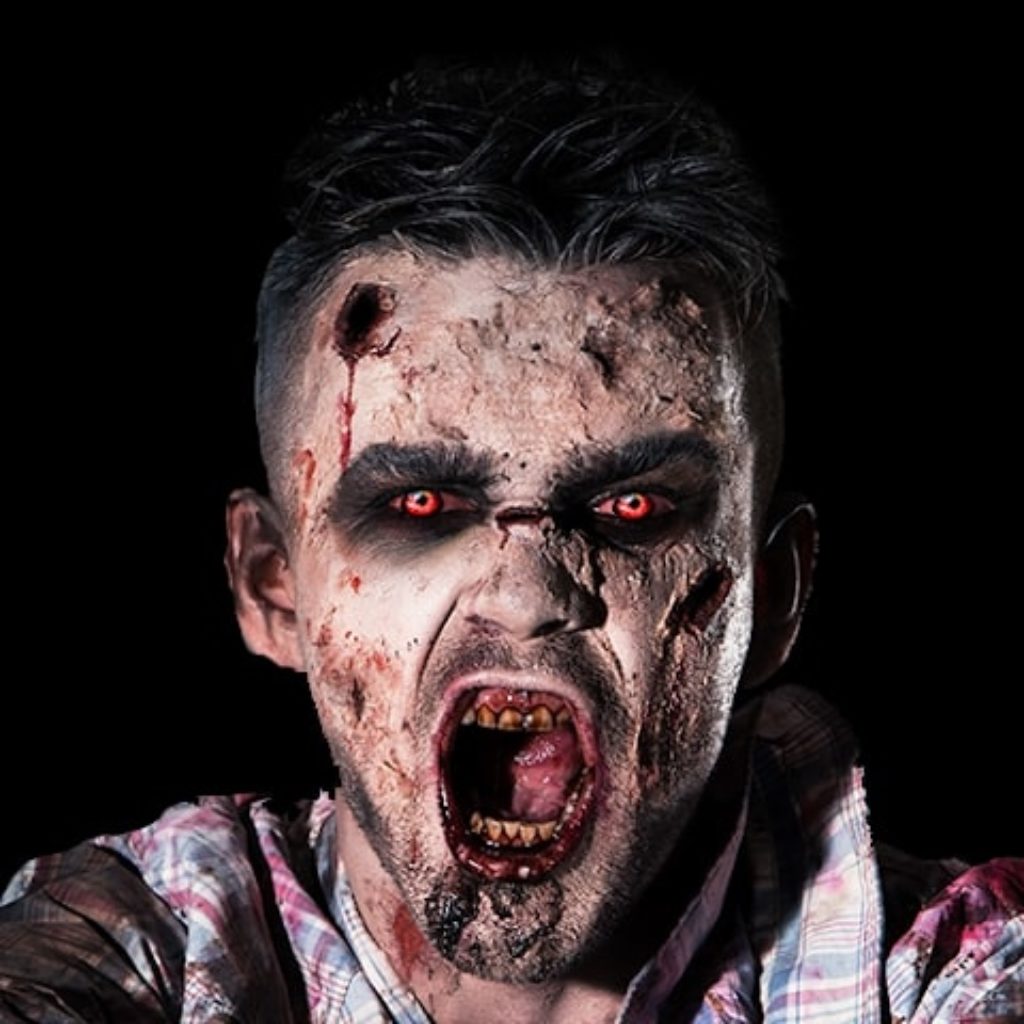 Zombie camera is an editor where you can easily try on a mask of a real zombie. The app includes a huge number of filters and effects that you will be able to use in the processing of your photos.
The image manipulation process will only take you a couple of minutes, because to get the zombie's look, all you have to do is to choose the filter you want and activate it.
To make the picture look professional, as well as bright and neat, you can use the extra tools of the editor. They allow you to fix the contrast, find the white balance, brighten or darken certain areas, and so on.
Manually adjust all the photo indicators in the app so that you can control its holistic appearance. Make your photos more interesting by adding some notes or any other text to them.
The resulting photos can be used to make a prank, to publish online, or just for yourself. The app allows you to edit an unlimited number of photos, which makes it convenient and practical for everyone.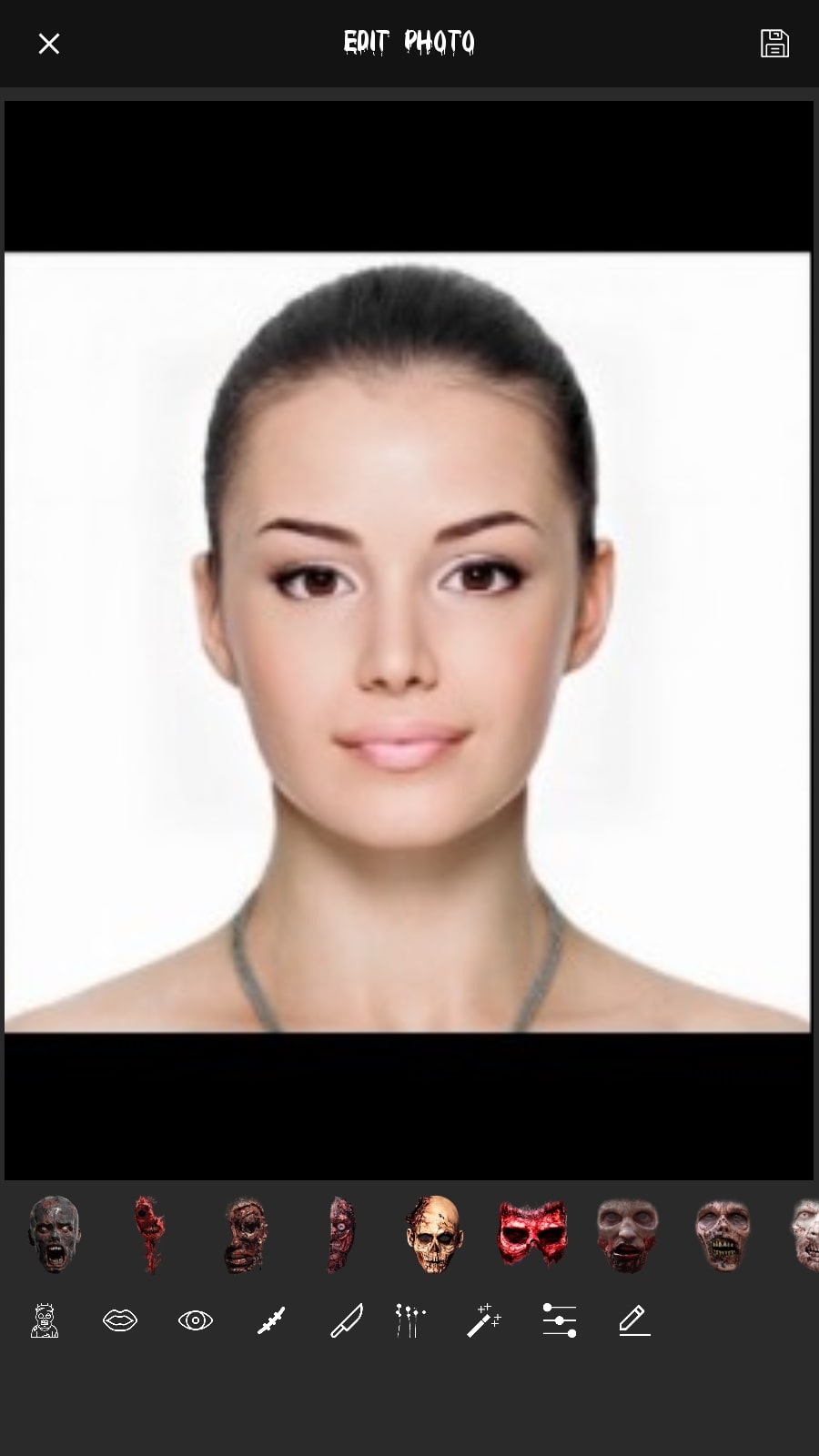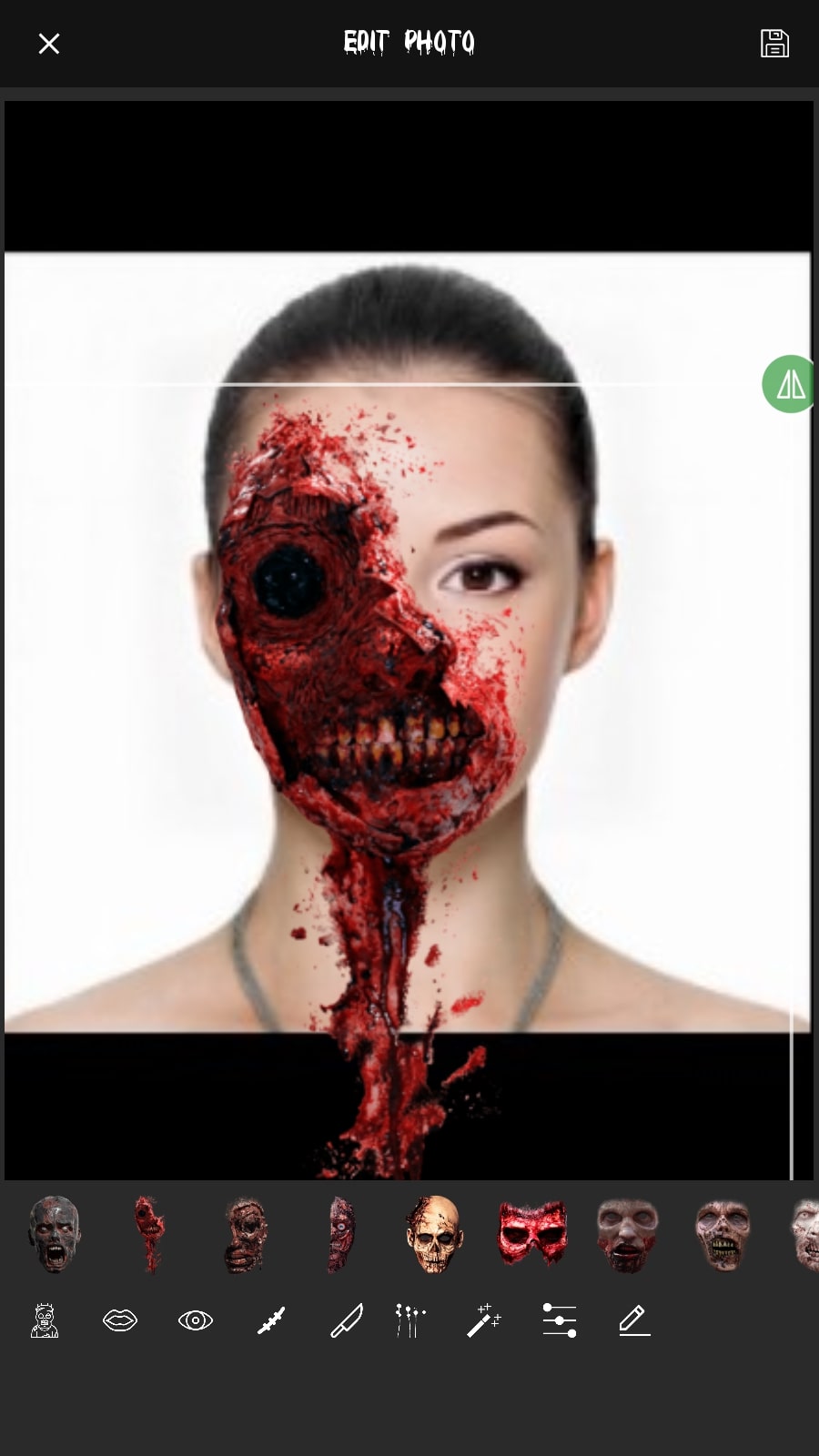 All the free effects you can activate in one click, after which the photo becomes immediately available for download.

Scare Prank Photo Editor Maker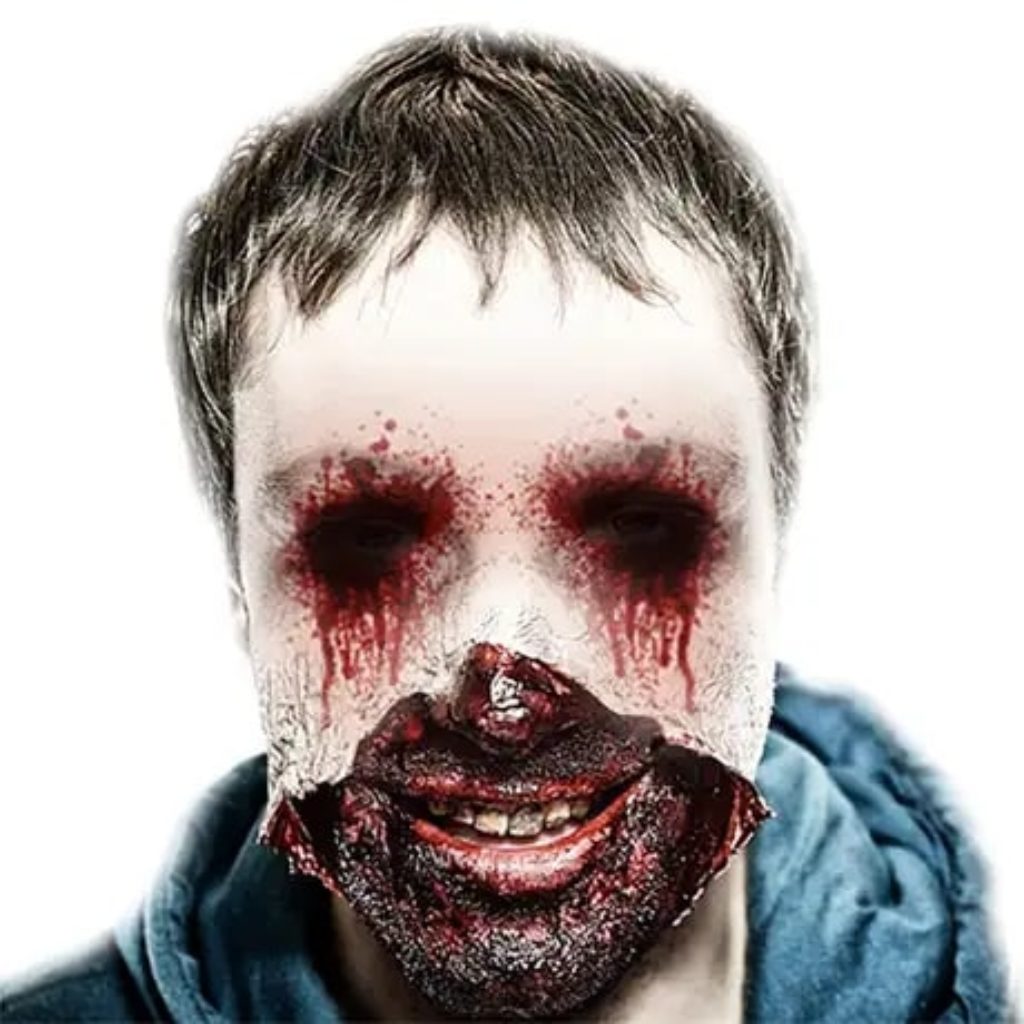 Scare Prank Photo Editor Maker is perfect for those who are looking for a fun way to celebrate Halloween or just want to amuse their friends.
With this app, you can choose any filter you like from the many available such as zombies, demons, ghosts, and more. You can also add effects such as blood, wounds, and teeth.
This app also allows you to add ready-made patterns with facial expressions to your photos to create funny pictures. Sign your photos in the app and send them to a specific person.
Add photos from your storage on your phone as well as from other sources. It is also possible to take photos in real-time in the program.
In addition to unusual filters, you will also be able to choose tools to improve other features of your photos. For example, you can crop photos to the format you want.
It is also possible to add brightness or individual shadows to them. Adjust things like contrast, white balance, and more.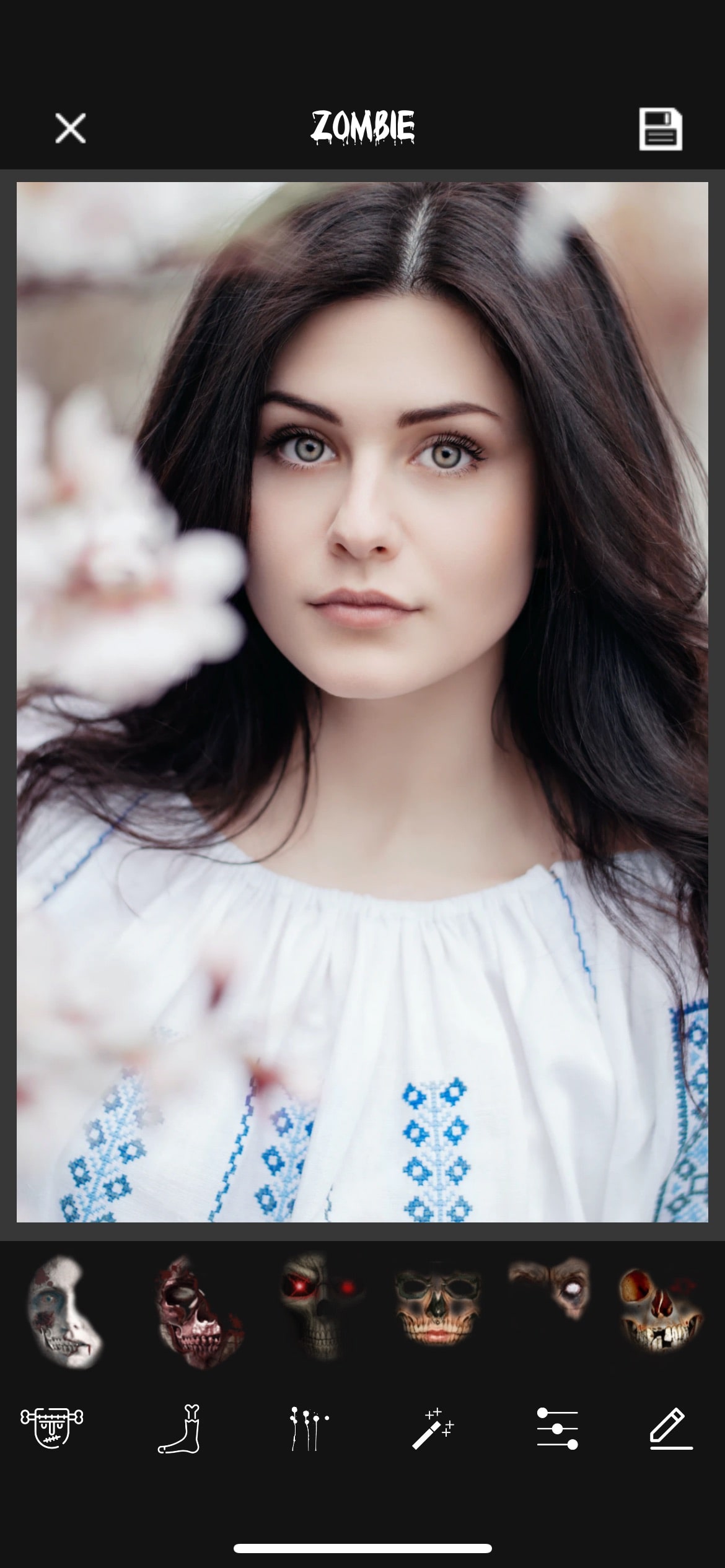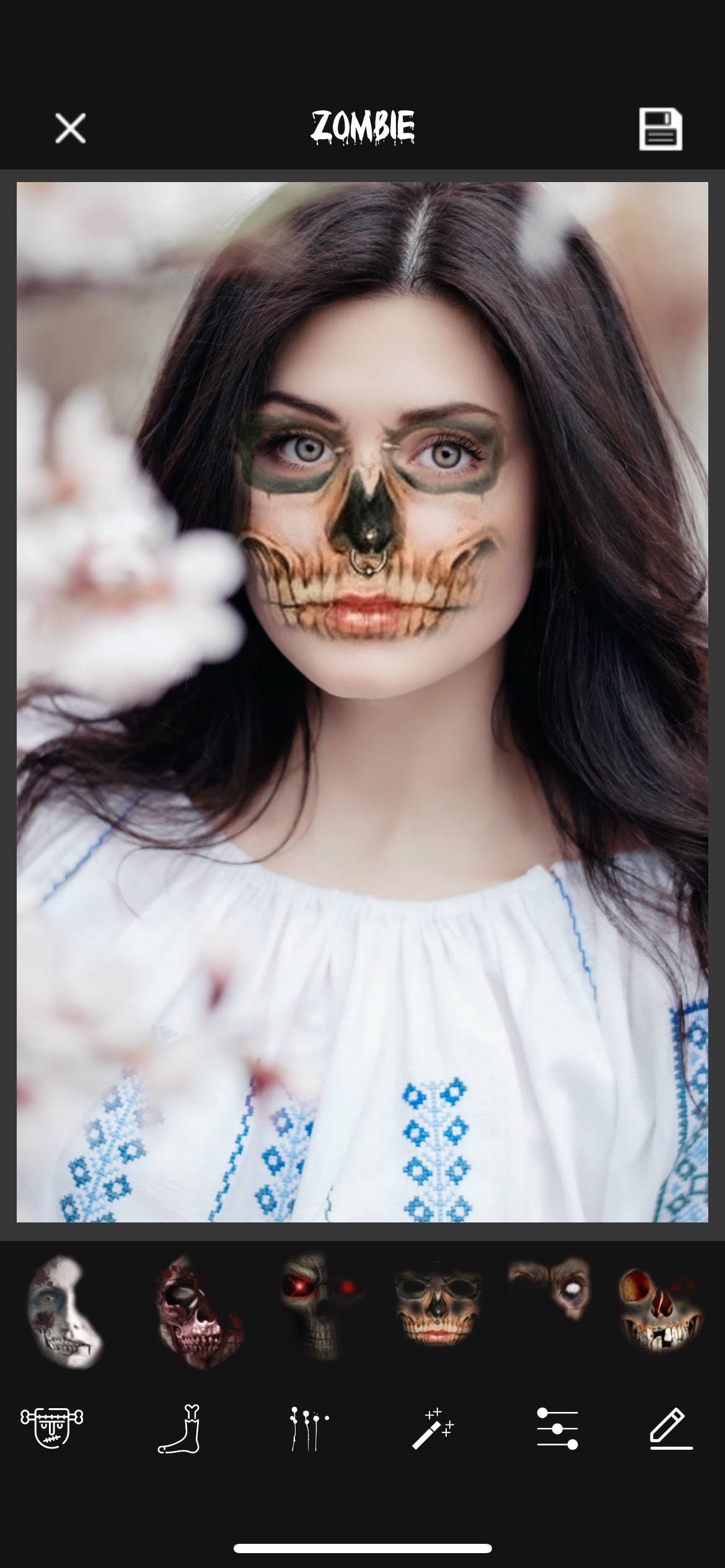 To make your photos even more unusual, you can try different frames and backgrounds for them. This will allow you to make pictures in postcard format, with which you can congratulate your friends on Halloween. Put these photos on the web by exporting them directly from the app.

Scary Photo Editor Horror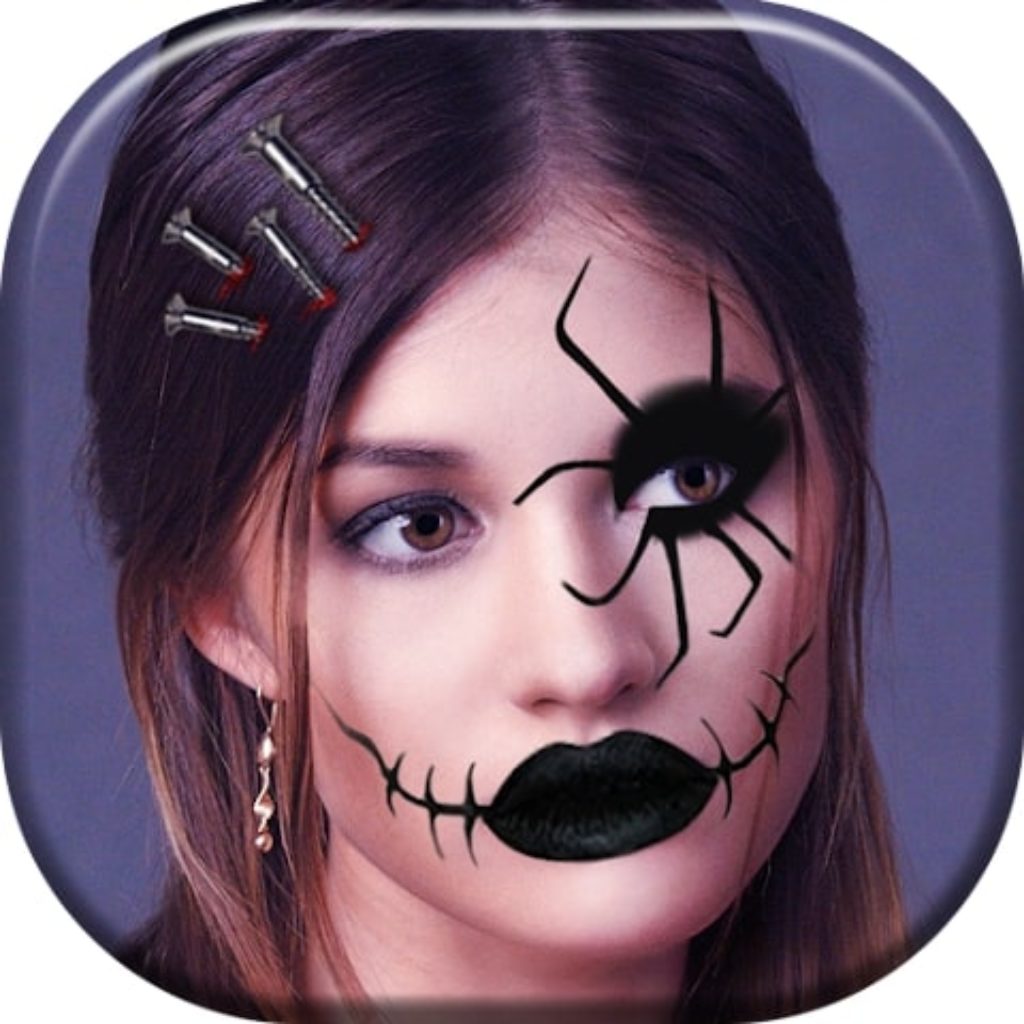 The Scary Photo Editor Horror allows you to make your photos really unusual and memorable. You will be able to apply various filters to them with faces and images of monsters.
It presents a huge number of effects that will allow you to get a mask of a killer clown, a zombie, or the hero of the scariest horror movie.
The program works based on face recognition, so you will easily be able to apply the editor on your face, as it will automatically adjust to your appearance.
Use the photos you have in your storage or the photos you take directly in the app to process them. If you want to try different masks on one photo, you don't have to save every edit point. You can easily go back to the previous one and try on something new.
The app is as simple as possible to use, so you don't even need to have any abilities or Photoshop skills to edit a photo. All you have to do is to choose any photo you like from the gallery or make a new one and then add awesome effects to it.
In the app, all the filters will be available for free, so you can use them an unlimited number of times. Besides, you will also be able to use the editor to process joint photos, as it allows you to activate one mask for several faces.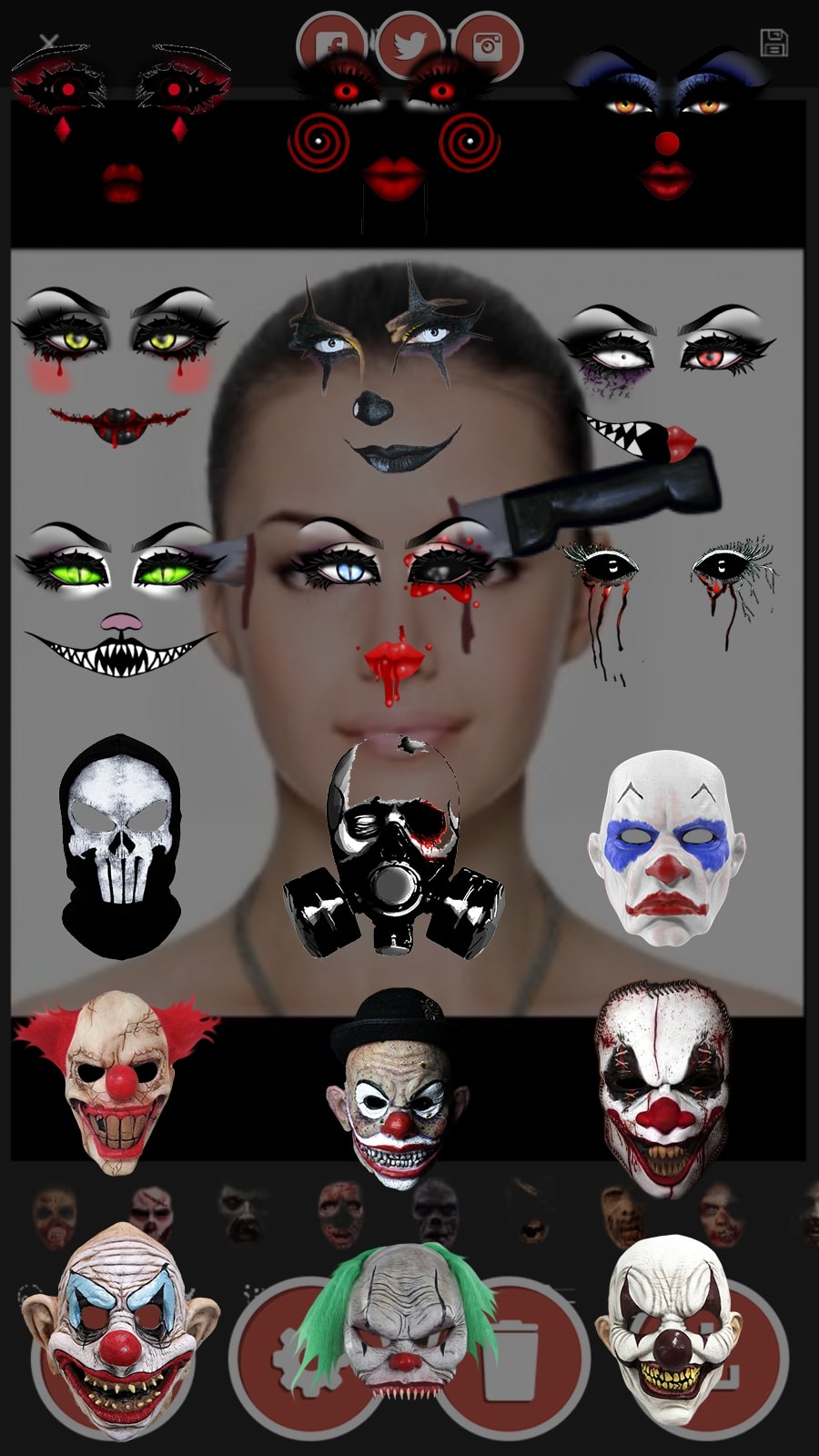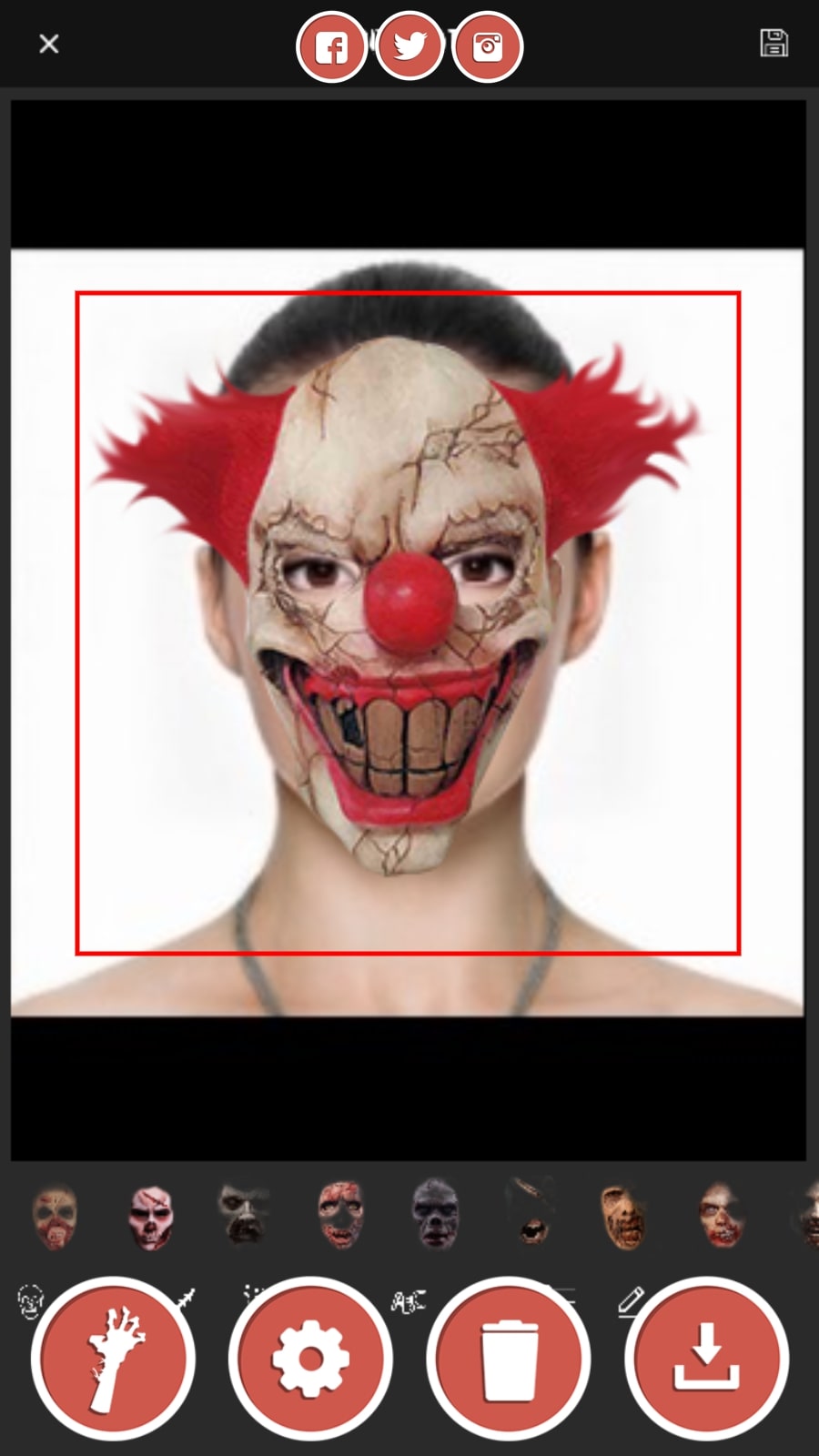 You can save the finished pictures on your device or send them to other online platforms.

You may also like: 13 Best Mouth Talking Apps for Android & iOS
Monster Photo Effects – Zombie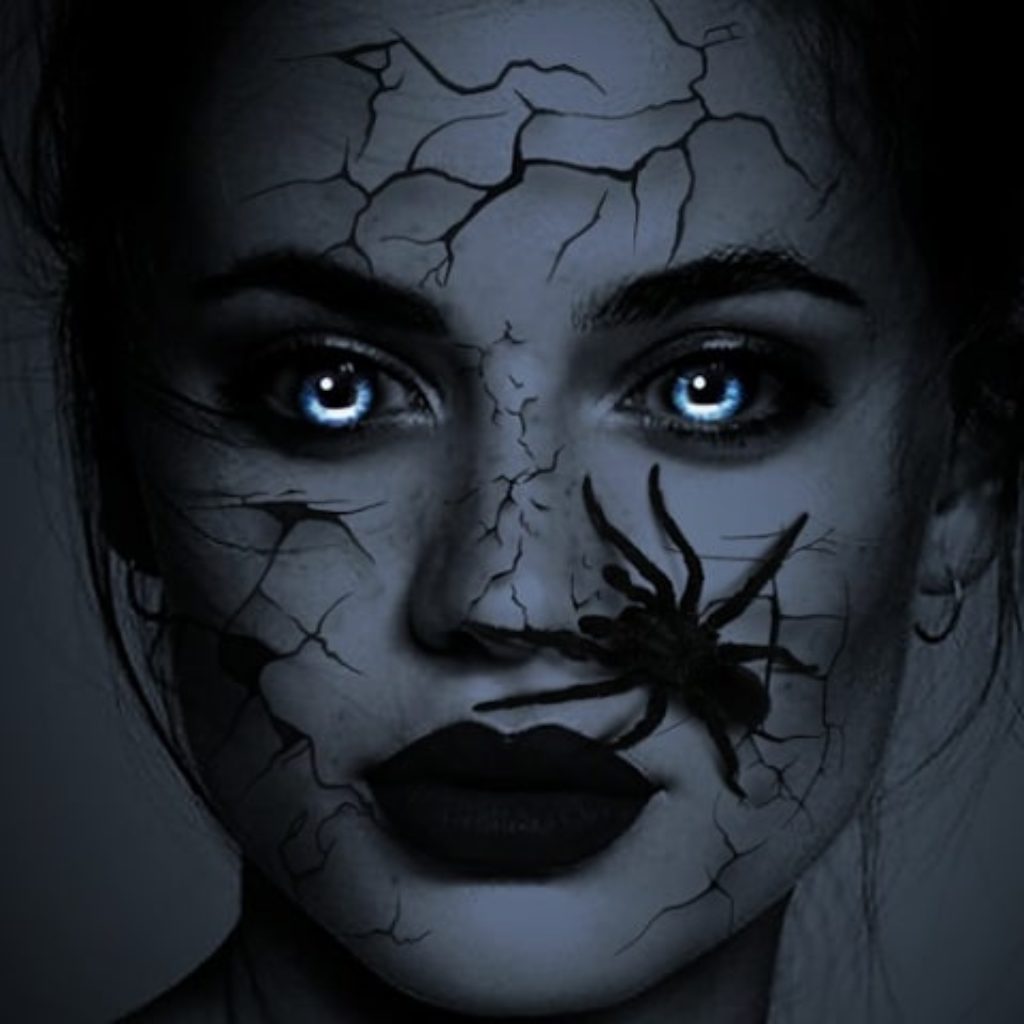 Monster Photo Effects – Zombie is a modern horror movie style photo editor. With this program, you can easily try on the image of the scariest monster, clown from scary movies, zombie, or another hero.
Also in the app, there is an effect that allows you to try on a mask of an alien creature. With these pictures, you can easily play tricks on your friends.
The program automatically detects your face in the photo and will put to it any filter you choose.
This app guarantees the highest quality processing, thanks to which you will get a clear and unusual image. You will then be able to send it to social networks or put it on your avatar. For that, the app offers tools such as photo cropping or editing by adjusting the color, contrast, and other indicators.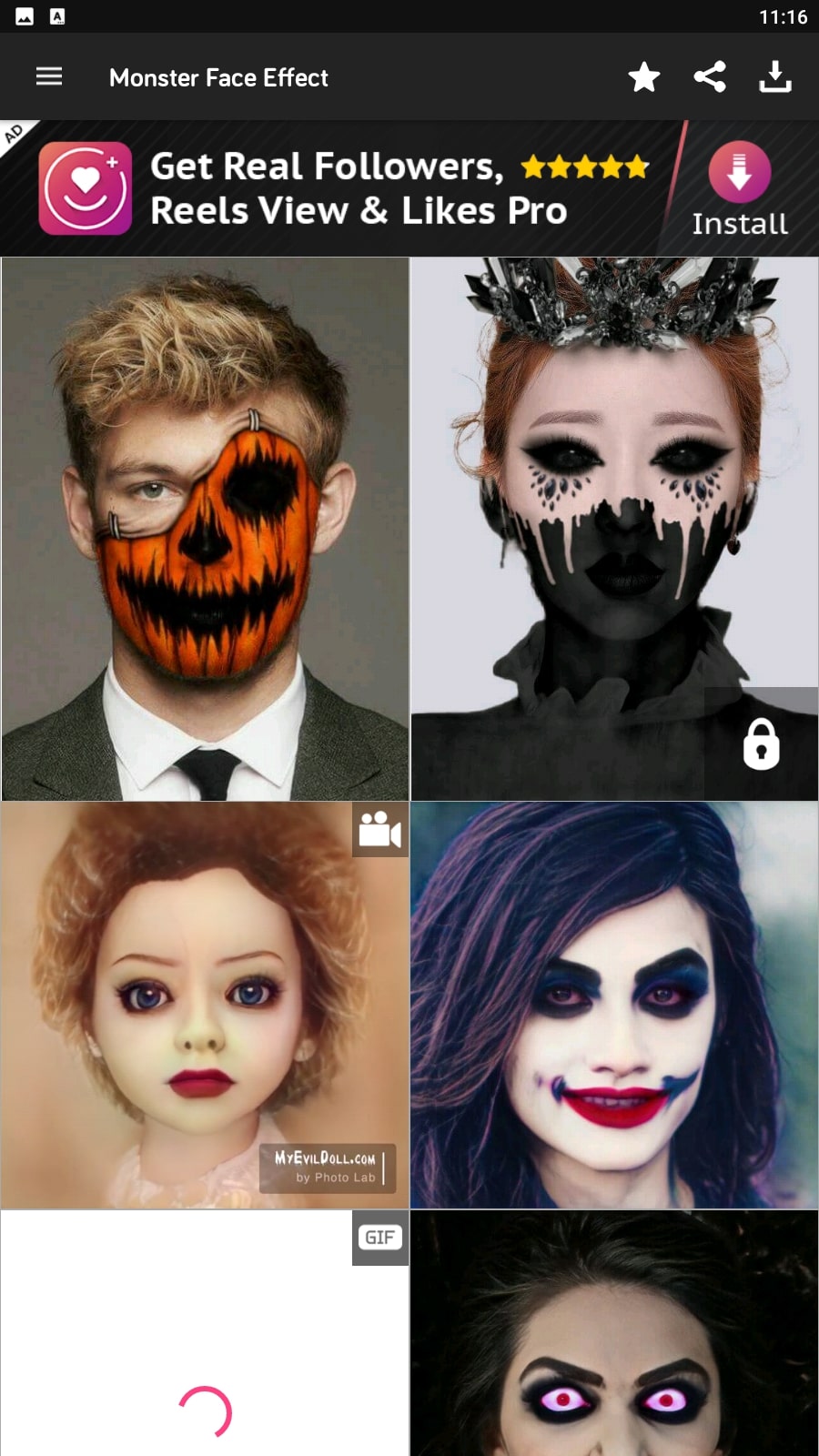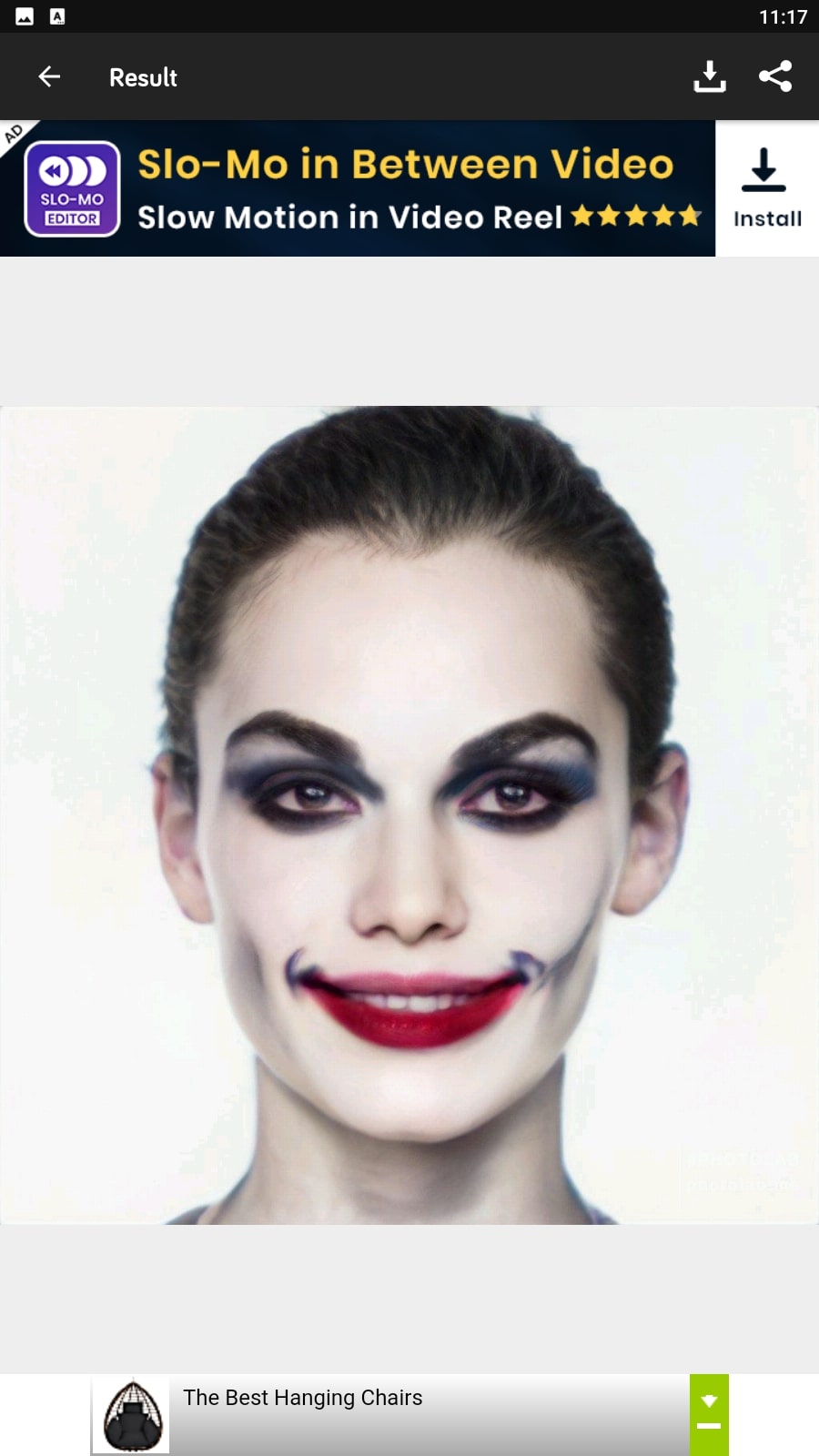 Before you save your image, you can check the results with the preview function. It will allow you to highlight areas that still need to be edited. The app provides free functionality and tools, so you can experiment with your pictures without restrictions and try something new every time.