Hey, gal! Here is a list of some very cool apps for ya. We have collected all the most awesome apps mentioned by your favorite YouTubers, checked everything for credibility, and got something truly exciting.
All the #girlboss productivity apps, girly apps, and just the ones that make life easier… Are you ready to grab some life-changing apps? Then make yourself comfortable and let's begin!
Find more ways to cheer yourself up using these best fun apps for teens.
Instagram
It is quite a cheesy choice but come on, it doesn't make any sense today to deny that Instagram has turned into the unshakable power and the platform for all sorts of businesses.
Whether you are going to post pictures just for your friends and family or you are dreaming of becoming a blogger with an audience like Kim Kardashian – you can do anything. The main advantage of Instagram is that here everyone presents their personal vision of this world.
On the other hand, teenage girls shouldn't forget that Instagram is purely visual and most of the time what is being shown there doesn't really match the reality. Luckily, the main trend for this social network nowadays is "truthiness" and more and more influencers try to share honest and interesting content.
Plus, Instagram is a treasury of useful information. You can find any type of media here starting with bloggers who are writing about saving turtles on Mauritius, ending with celebrities like Kylie Jenner, flashing their new cosmetic lines.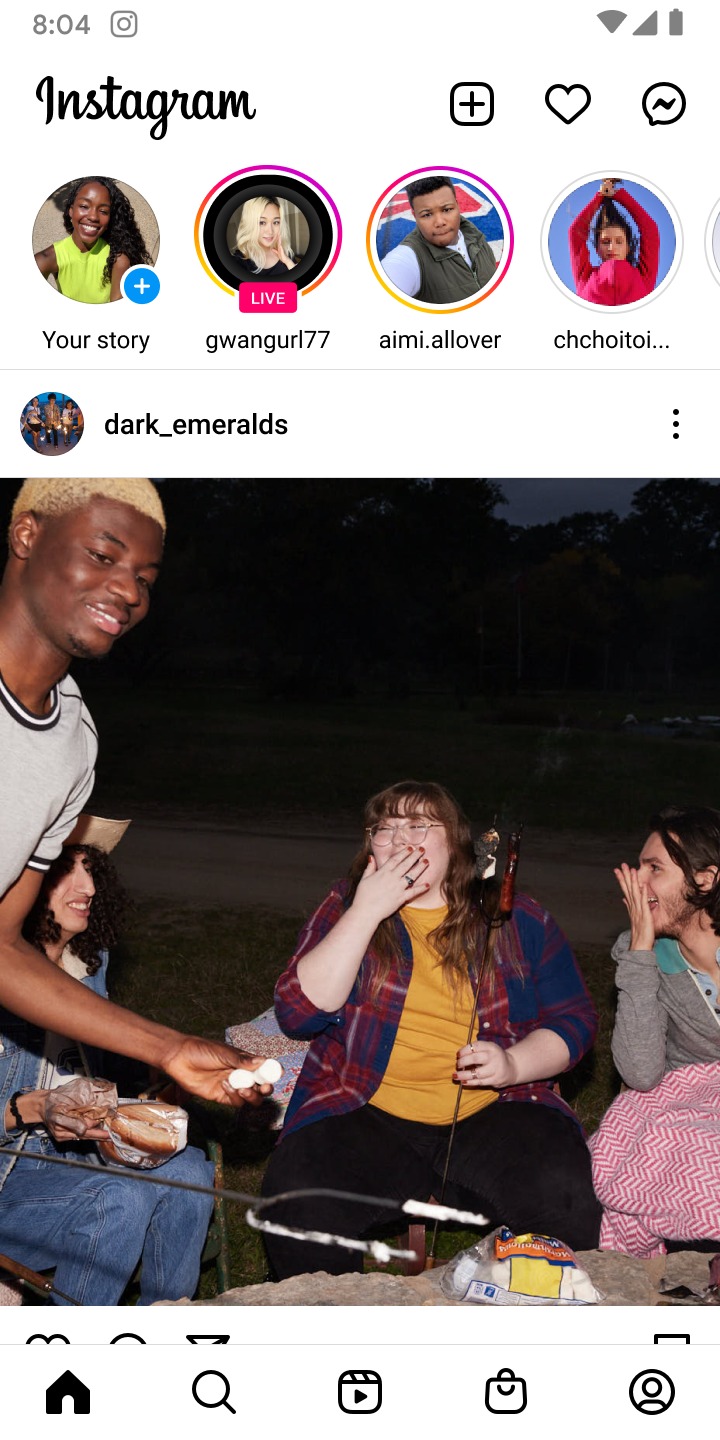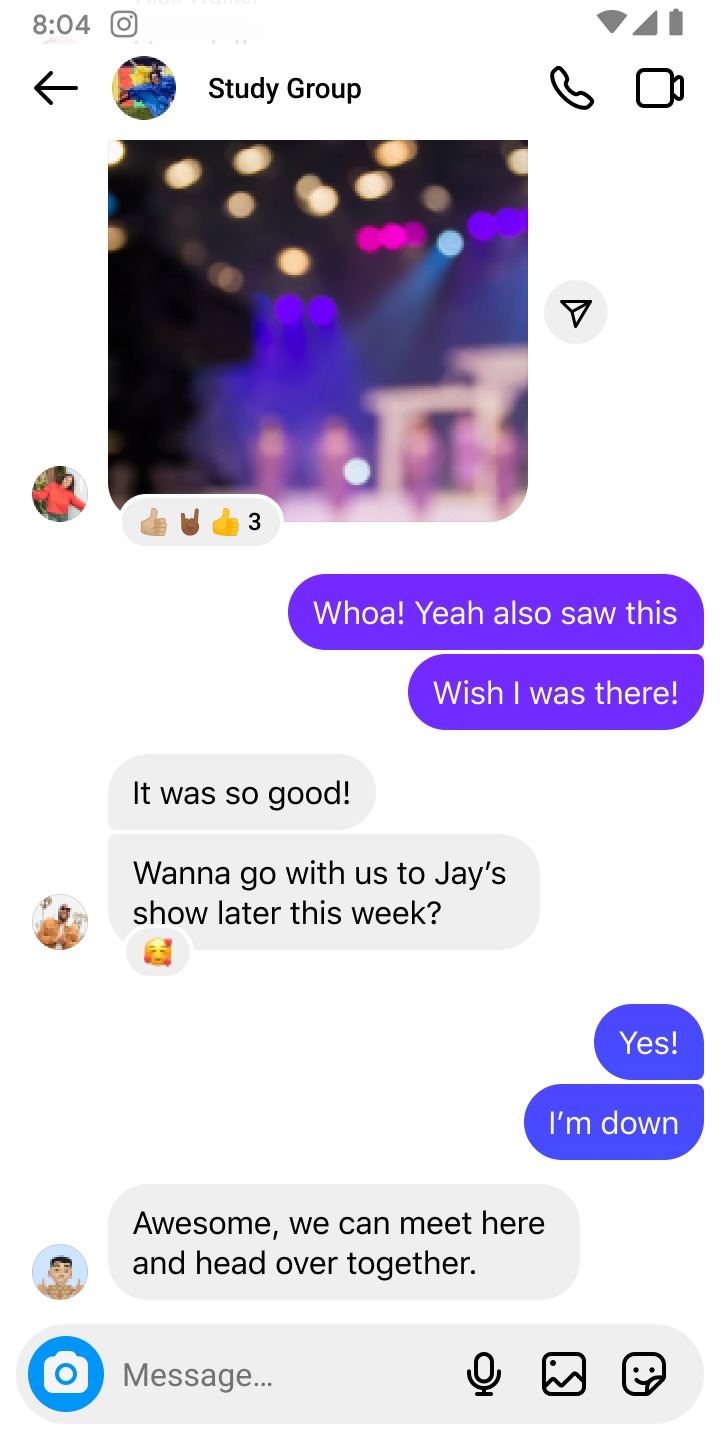 You may also like: 15 Best apps to watch TV shows for free on Android and iOS
TikTok
Maybe you remember the Vine app that was really trending in 2015-16 but somehow was acquired by Instagram and then no one ever saw it since then. Not such a long time ago the market finally got the substitution – TikTok, the app, which originates from China, however, its scale much larger than the one of Vine.
TikTok is a super fun app that brings lightweight content in the form of short videos on different topics. Mostly these are memes and challenges. The advantage of it is that everyone can fil their own "TikTok" – the app provides all the tools and editing features for that and gets into the trends. You never know if you're going to become popular there.
Compared to Instagram, TikTok brings much less tension and pressure, it is rather for fun and doing unusual things than showing off with the glamorous lifestyle, and that's why many people love it. It is still on the rise now, so you still got a chance to start making your own TikToks – and maybe have a cool income in the future!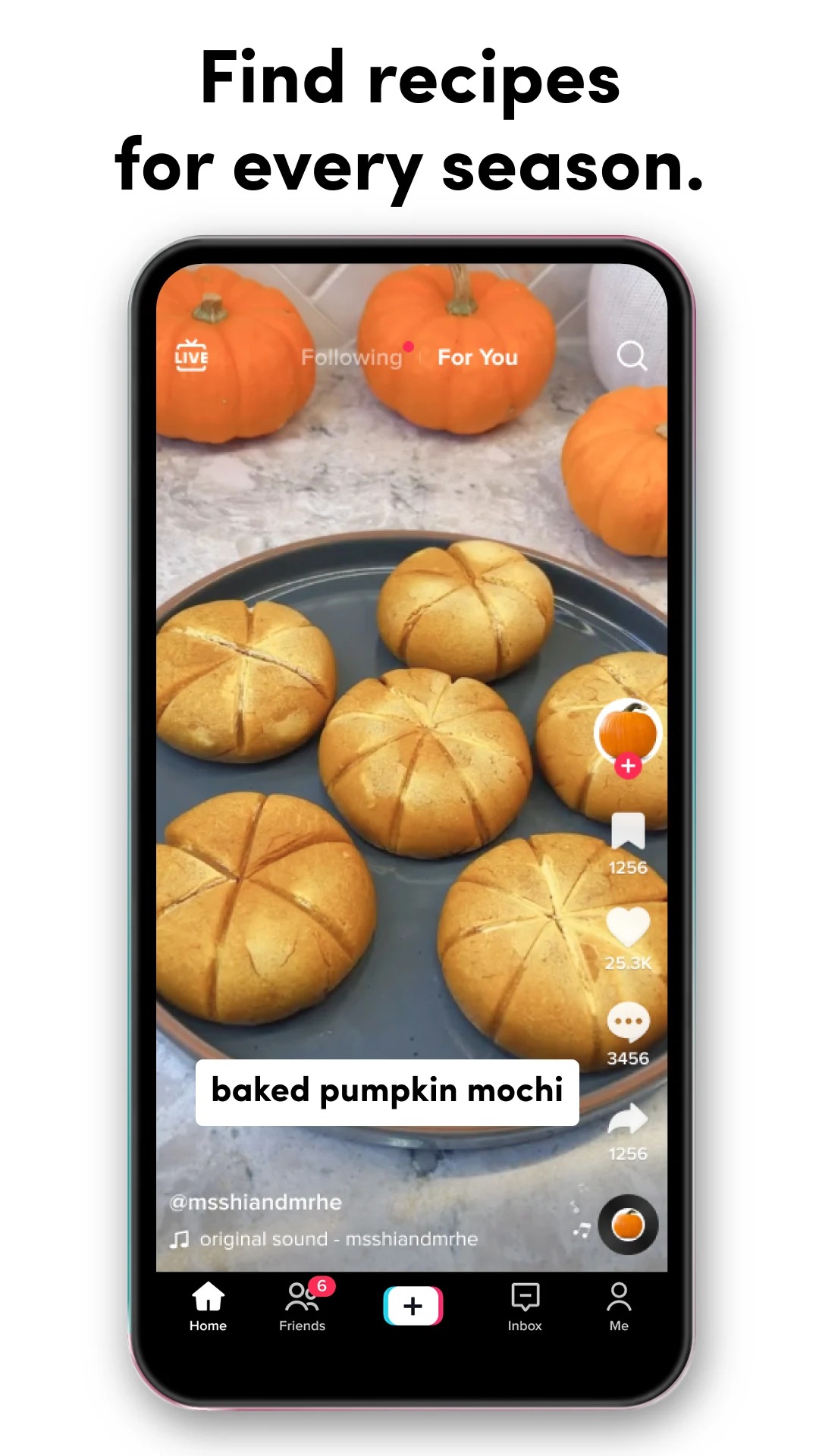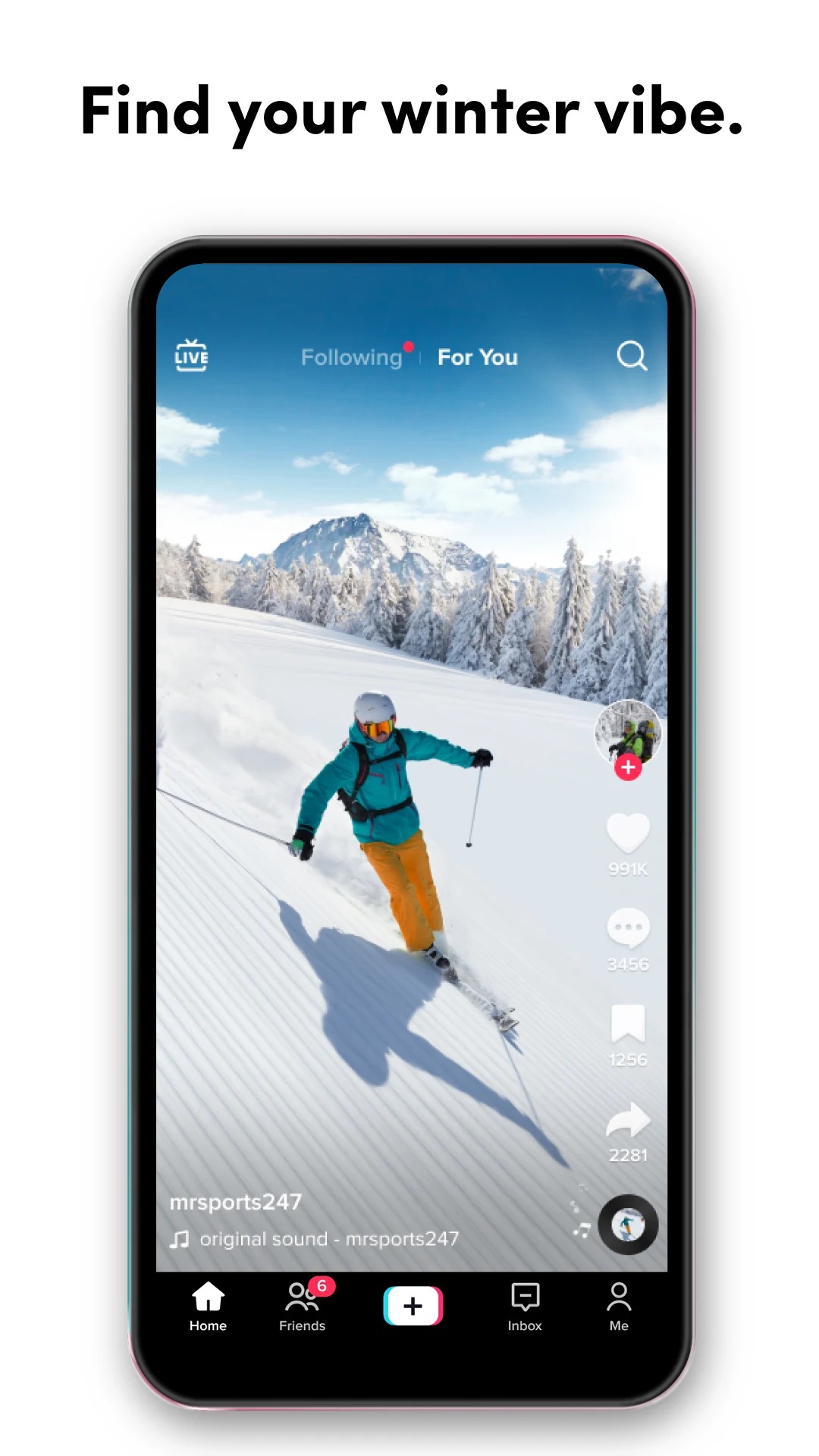 Tumblr
Tumblr is a social media made for creating blogs, and there are so many amazing blog posts! You can find inspirational stuff every day.
Whatever your interests are – fashion, music, some series, movies, poetry, etc., Tumblr will help you find lots of cool things connected with them. Just use some hashtags for starters. Then you can find out where others are reposting from and go there and so on and so forth.
Of course, you can post your own materials as well. If you are into blogging, you can enjoy the freedom connected with posting, reposting, design, and feedback. So, get yourself a Tumblr account right now and start discovering this freaky funny funky inspirational world!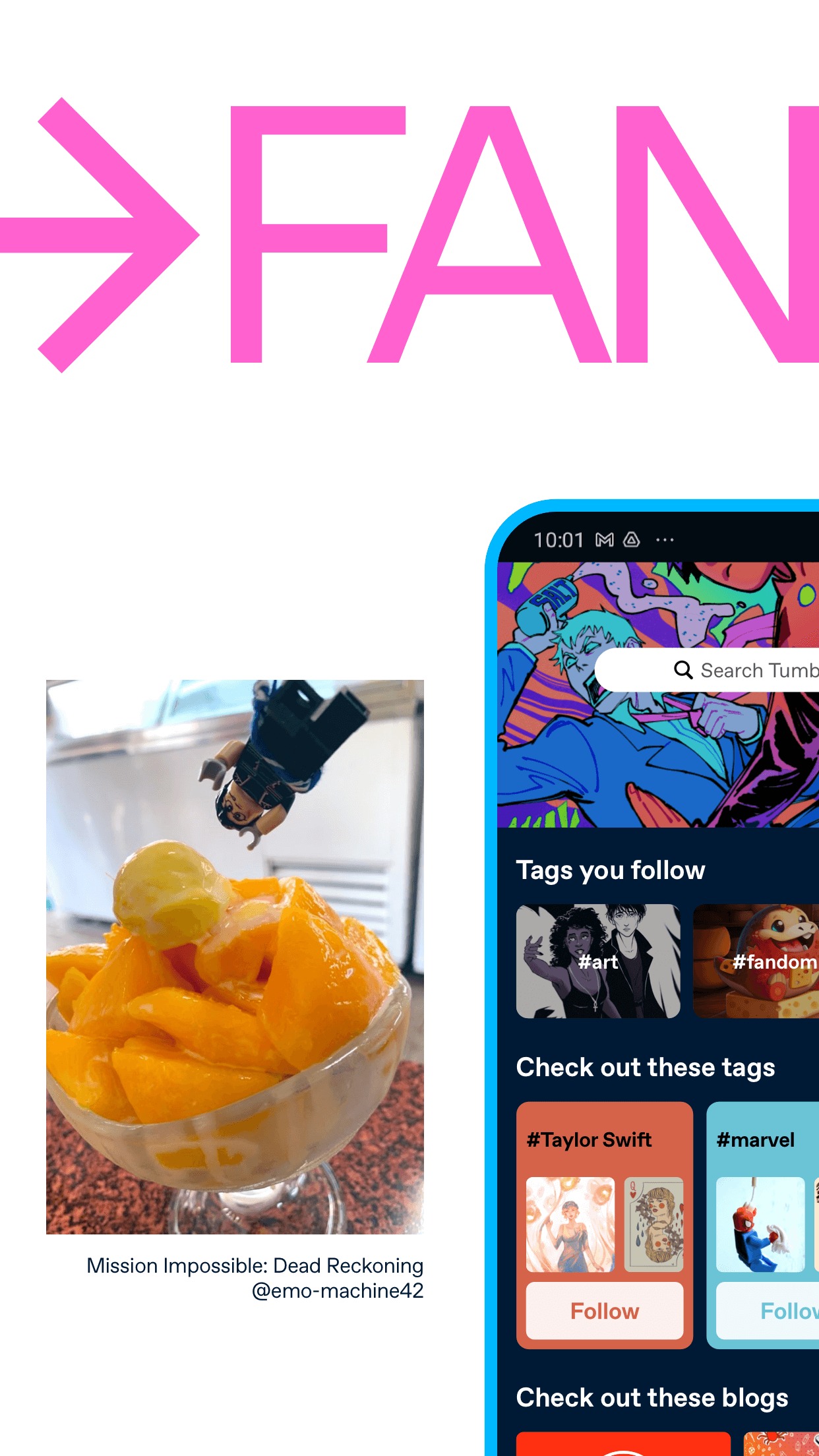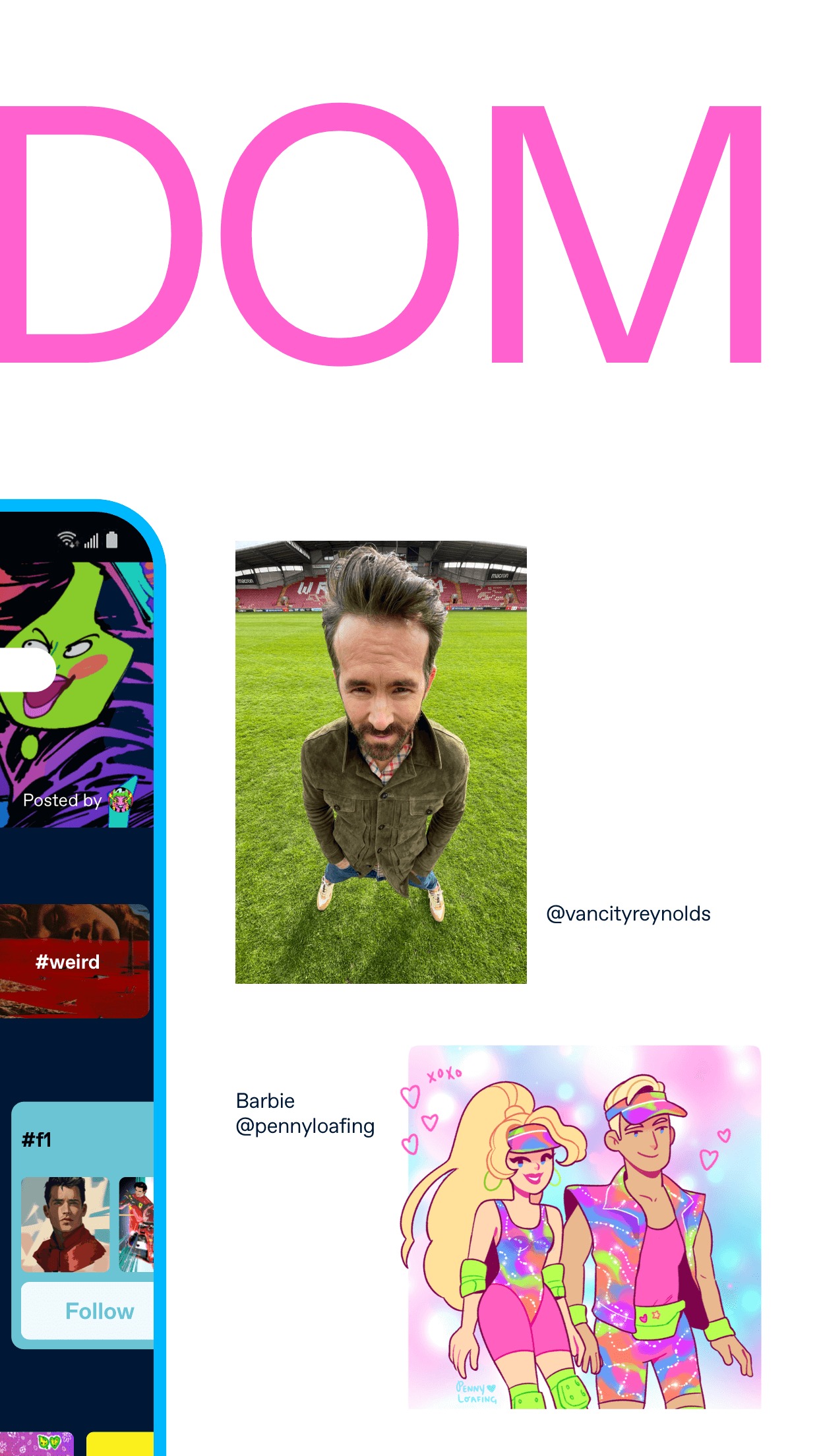 Pinterest
Pinterest also serves as an inspiration app. You can find lots of ideas there, 'pin' the ones you like most and view them later. Just choose the categories you like most like fashion, street style, drawing, food, etc. and then view your personalized feed. You can also use the search to look for some specific stuff. Download Pinterest today and get inspired all the time!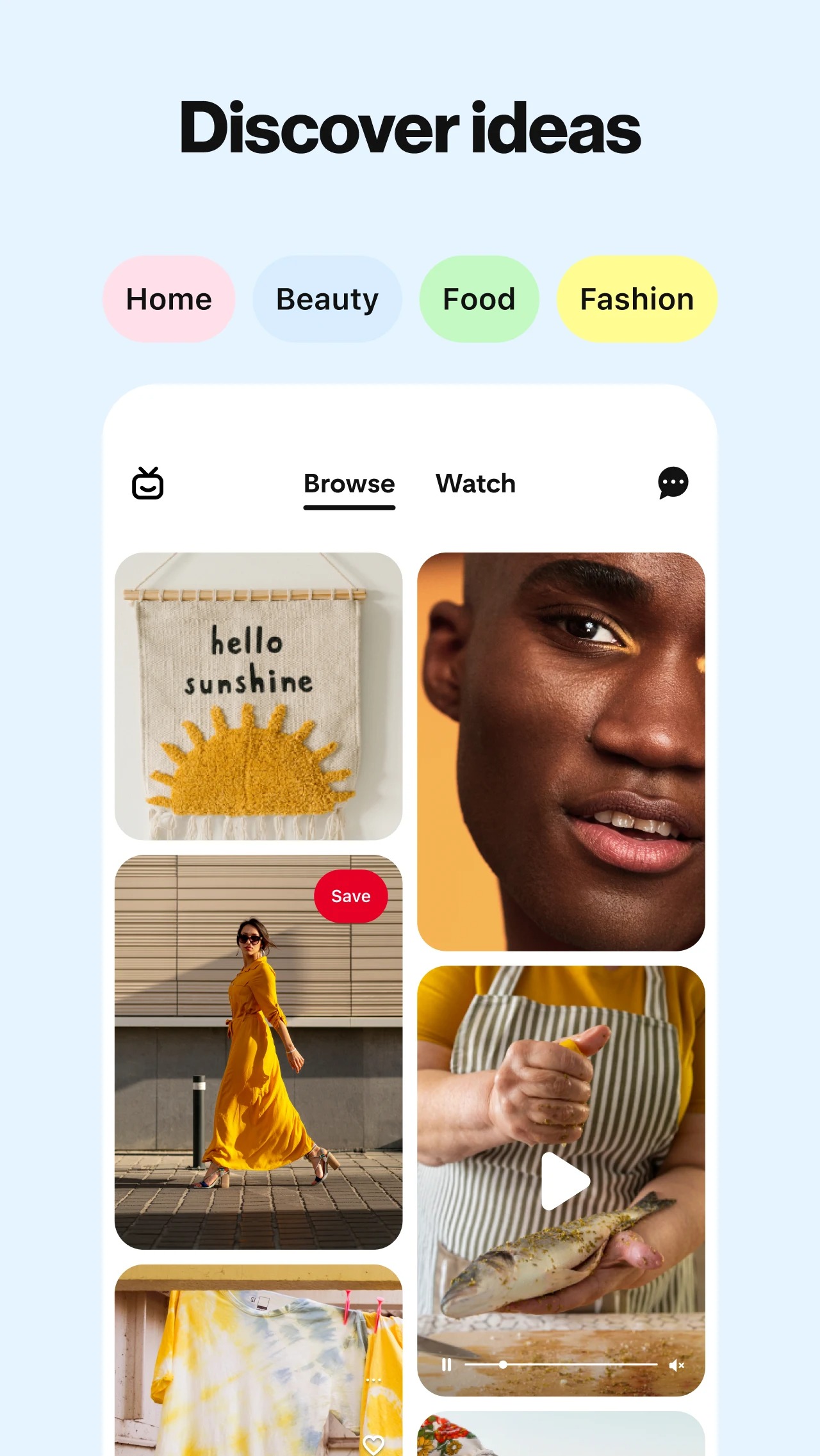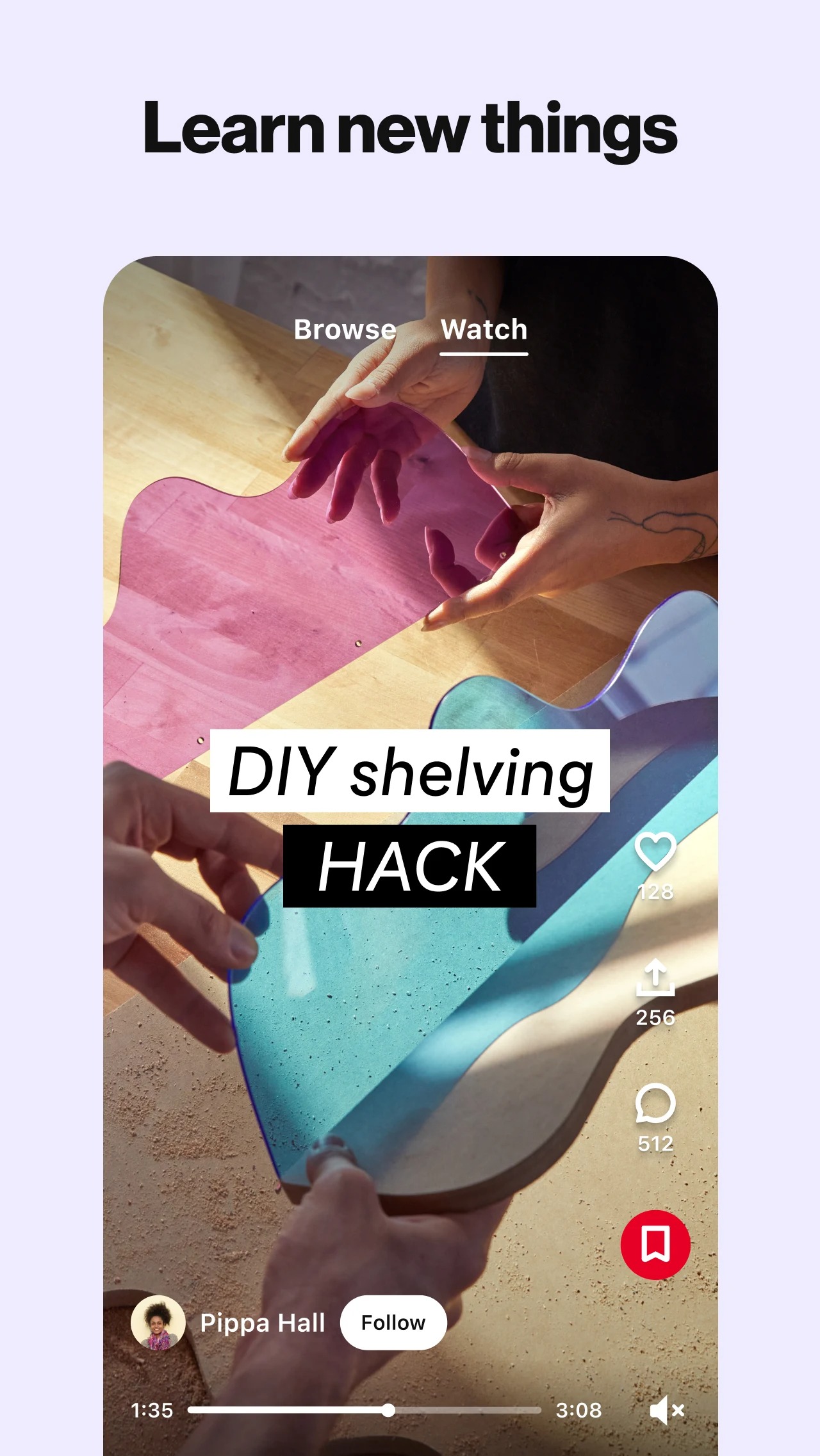 VSCO
VSCO Cam is an app where you can edit your photos like a pro. This is probably the best mobile photography app there is. Lots filters including vintage ones and about 18 editing tools – everything to make your photos look the way you want.
Besides, VSCO represents a community of creators, where no one can judge you – there are no likes, comments, or anything like that. So if you think you got a really good shot, you can share it using the app. Try this one – you won't regret it!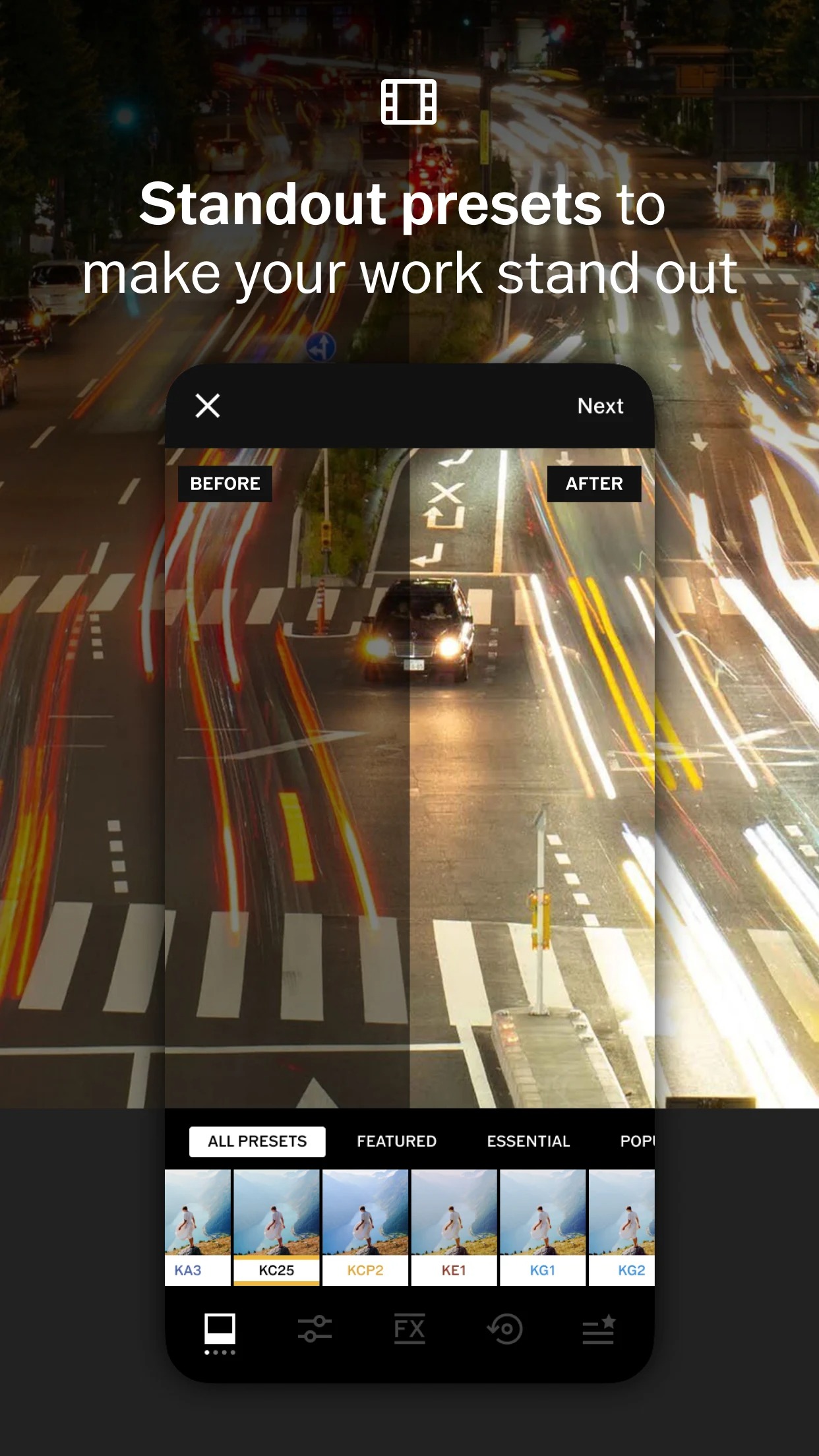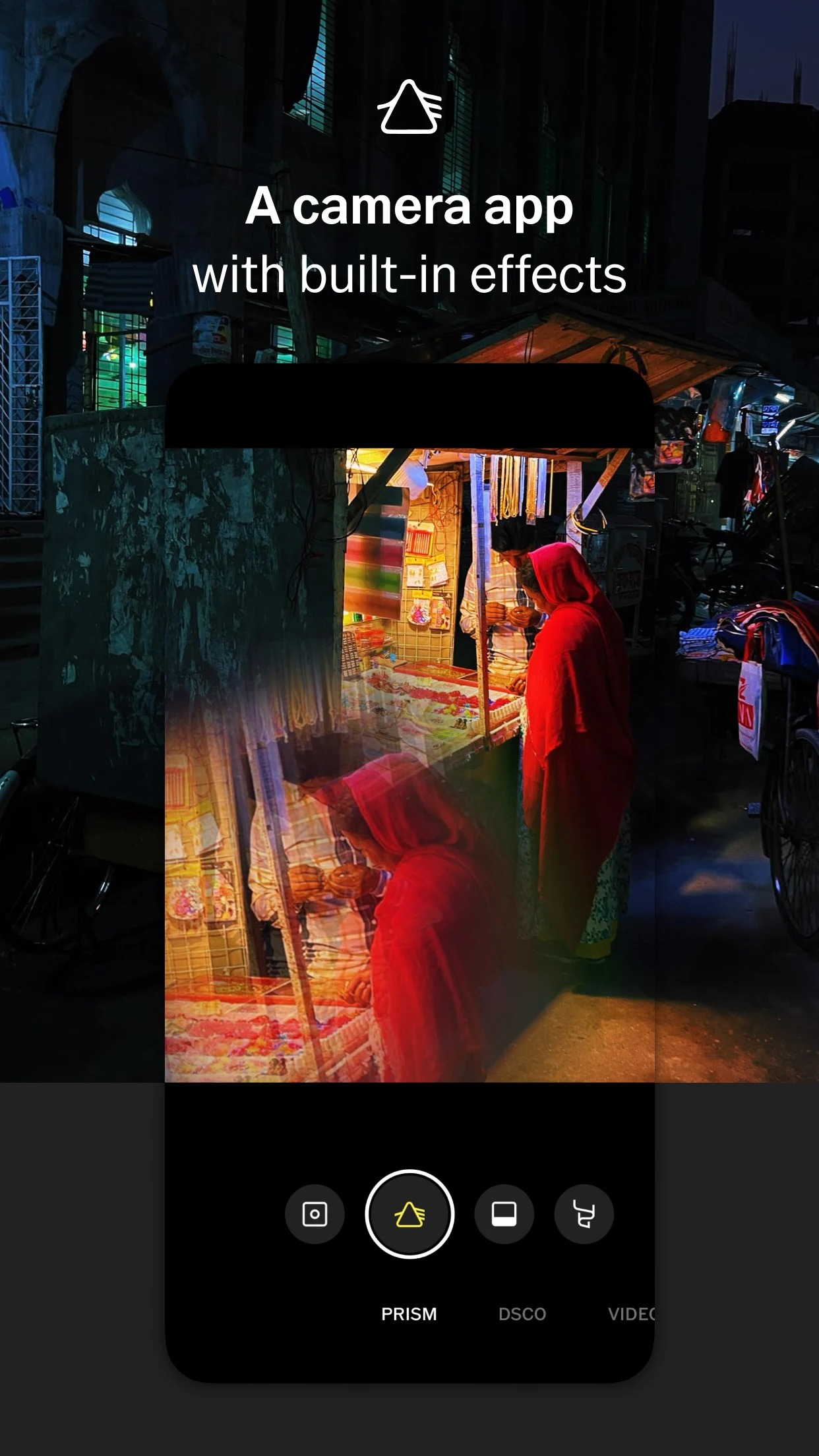 Wanelo Shopping
Wanelo is a shopping app. Basically, you just choose stores that you like and a bunch of people whose style is similar to yours and that's it – after that, the app will make you a feed with different products picked up according to your choices.
If you don't like viewing lots of stuff at once or don't want to miss anything, whatever, you can play a little game instead. The rules are simple: if you like a thing – swipe right, if you don't – swipe left. So, get Wanelo today and shop wisely with it!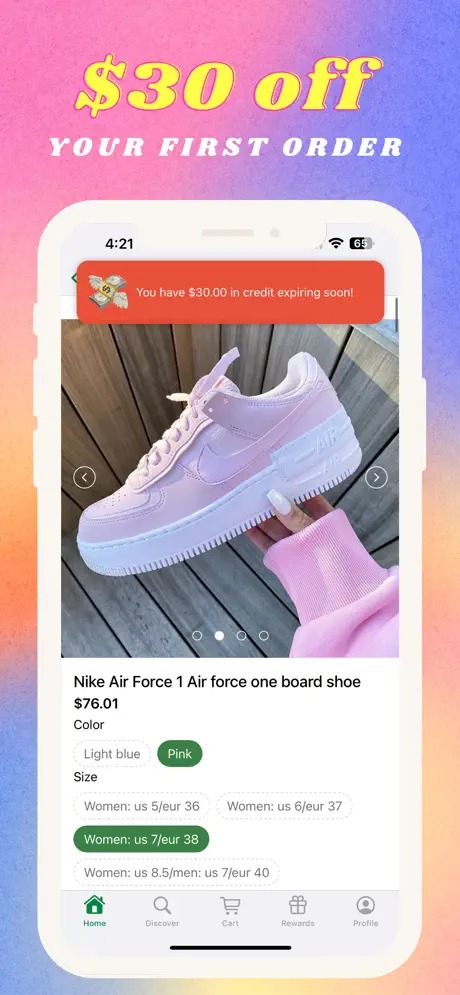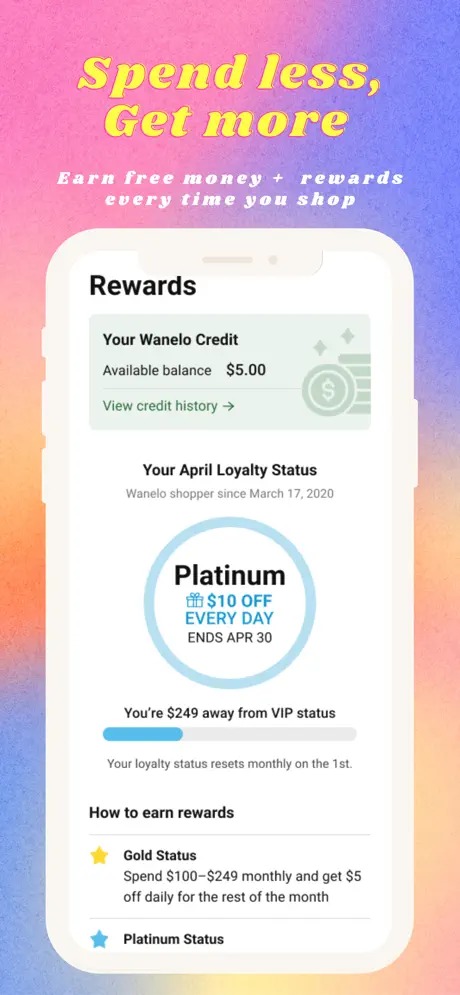 Key Ring
Key Ring is a digital wallet app that helps you organize and easily use your loyalty cards. If you are tired of carrying a heavy wallet with lots of 'not always needed' stuff in it, this app is what you need!
You can scan all of your loyalties, membership cards, library cards – anything with a barcode on it – and never ever have a heavy wallet again (in a good sense, you know))! The app also helps to discover good deals and buy stuff without overpaying. Get it now and never miss neither discounts nor your loyalty cards again!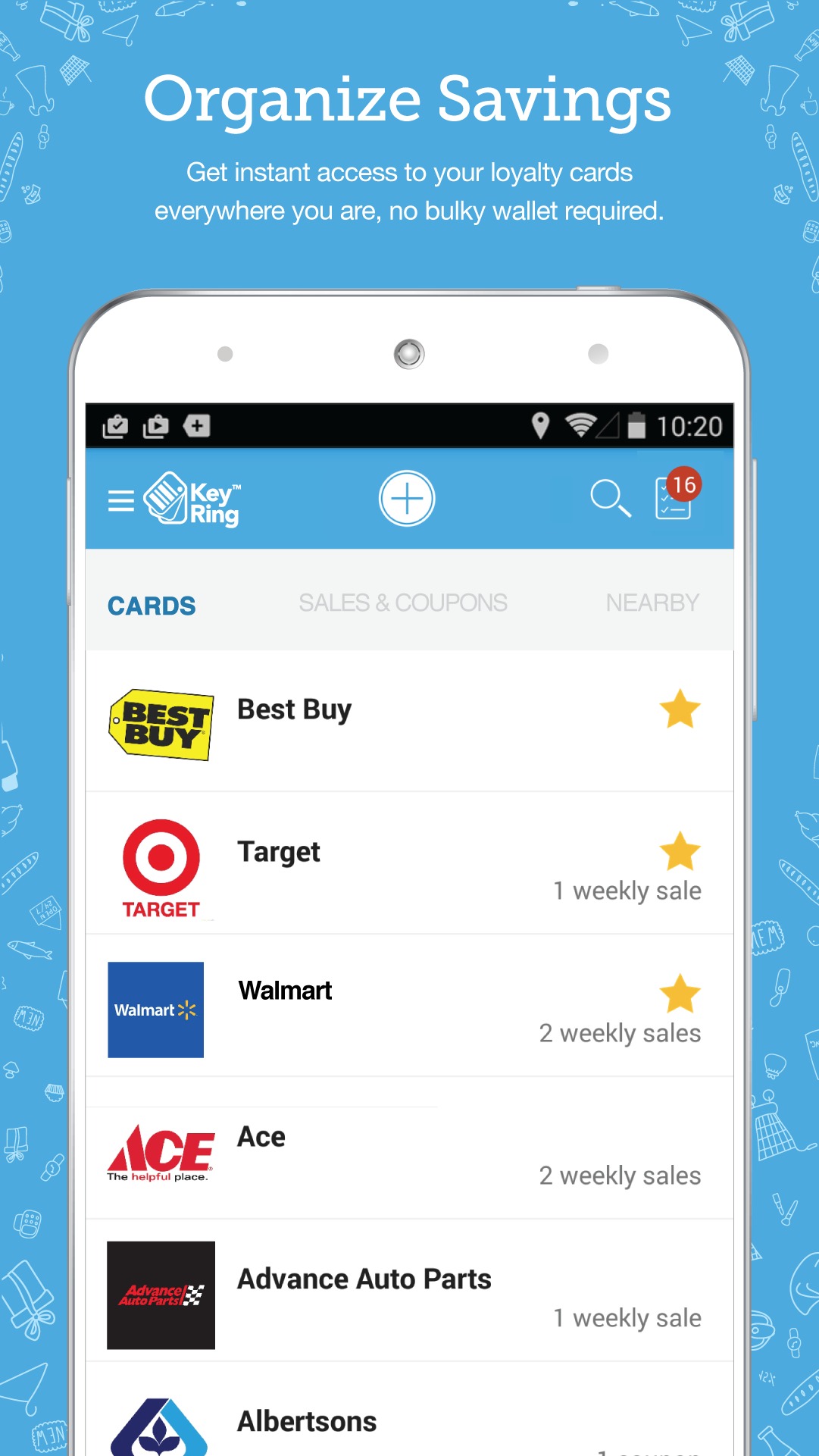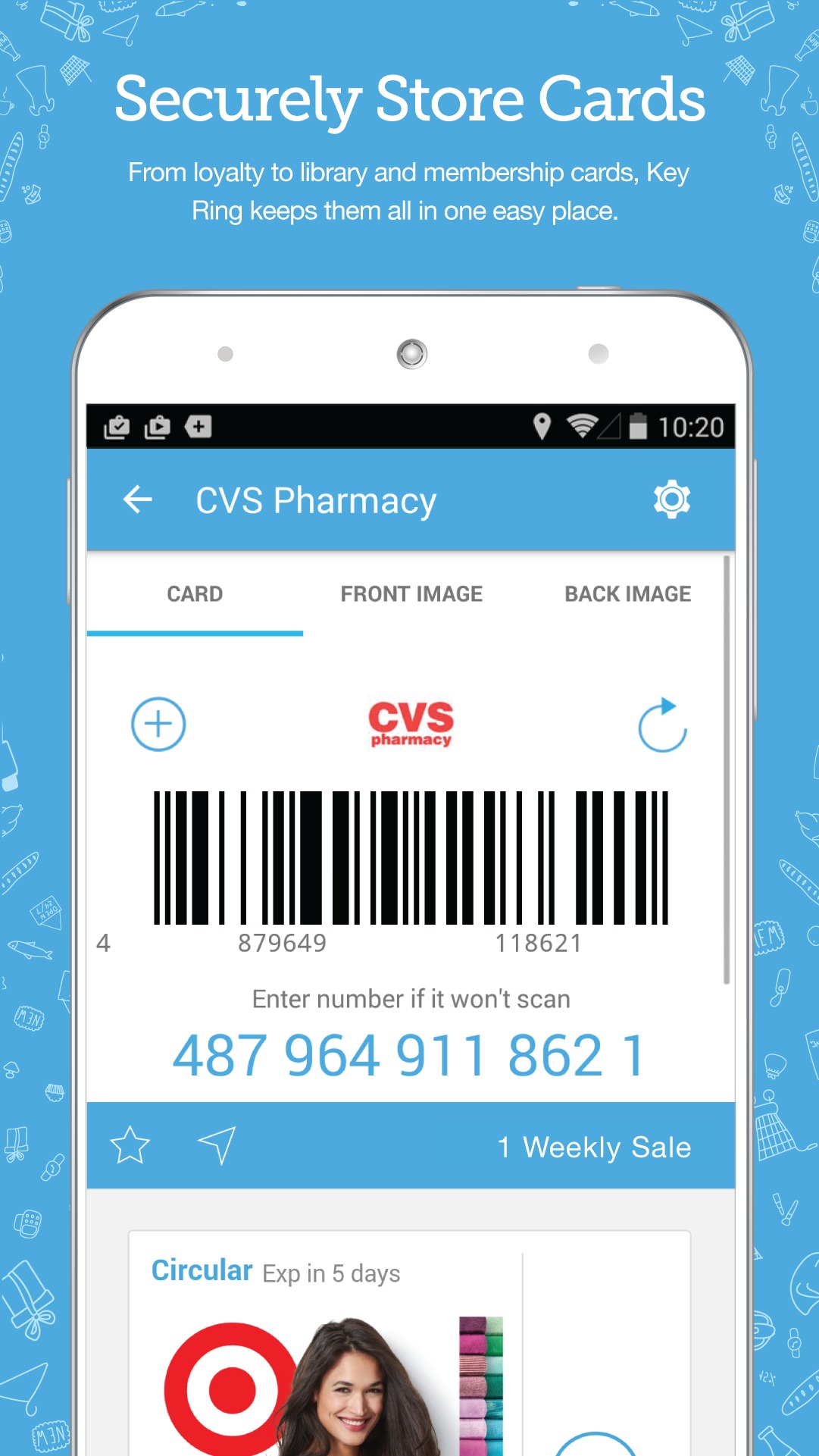 Duolingo
Duolingo is an app for independent foreign language learning. A team of professional teachers has developed a special approach to learning. Duolingo has a bright and unique design. Pleasant to the eye colors of the themes do not distract and look original.
Active animation and color change are set up very conveniently, passed classes and lessons change color. You will easily master several languages with the program. There is also extra motivation for lazy and forgetful learners.
If you stop classes for any reason, the program reminds you to resume training. Also, if you don't complete the lessons on time, a decrease in training progress is marked by fewer points. Deduction of lives indicates unacceptable lesson skipping.
Study well and be able to compete with your friends using the scorecard. What's more, you can choose multilingual learning. Classes are also suitable for those who will be studying from scratch. The lessons are divided so you won't get confused. The interface looks nice and the controls are intuitive.
When you pass a lesson, it will turn orange. As you pass the lessons, the previous ones will change color, which means you should pass them again and reinforce the material. Both adults and children like the app, as shown by the ever-increasing number of downloads and great reviews.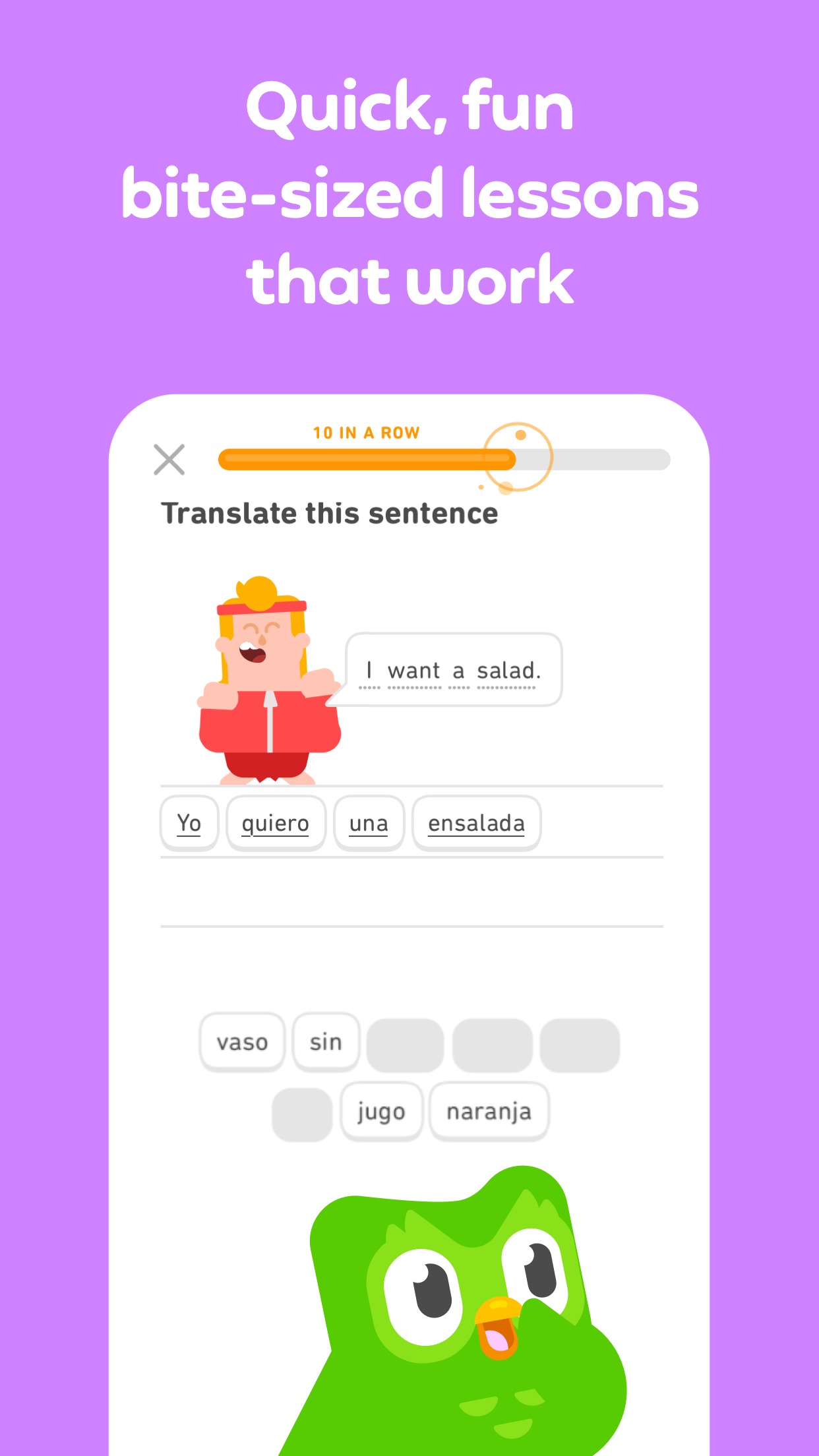 Wishbone Compare Anything
Wishbone is somewhat similar to the app above. It is a funny app that lets you choose between two things and see how other people voted. These two things can be anything – starting from music and pop culture in general and ending with some personal stuff.
You can create your own polls as well. Don't forget to vote in the trending polls though. Invite your friends and see how they voted. So, get this cool app now and have fun!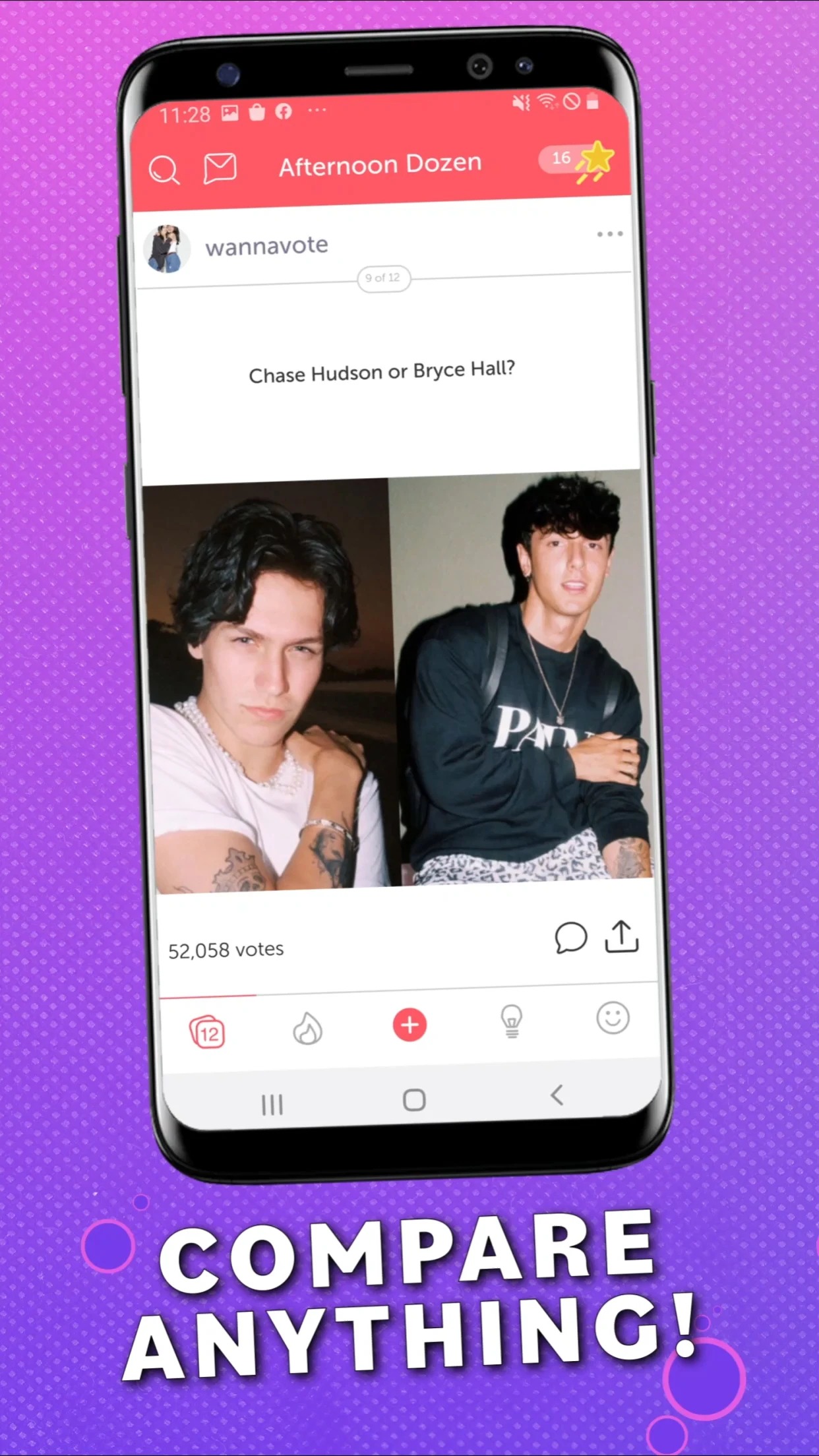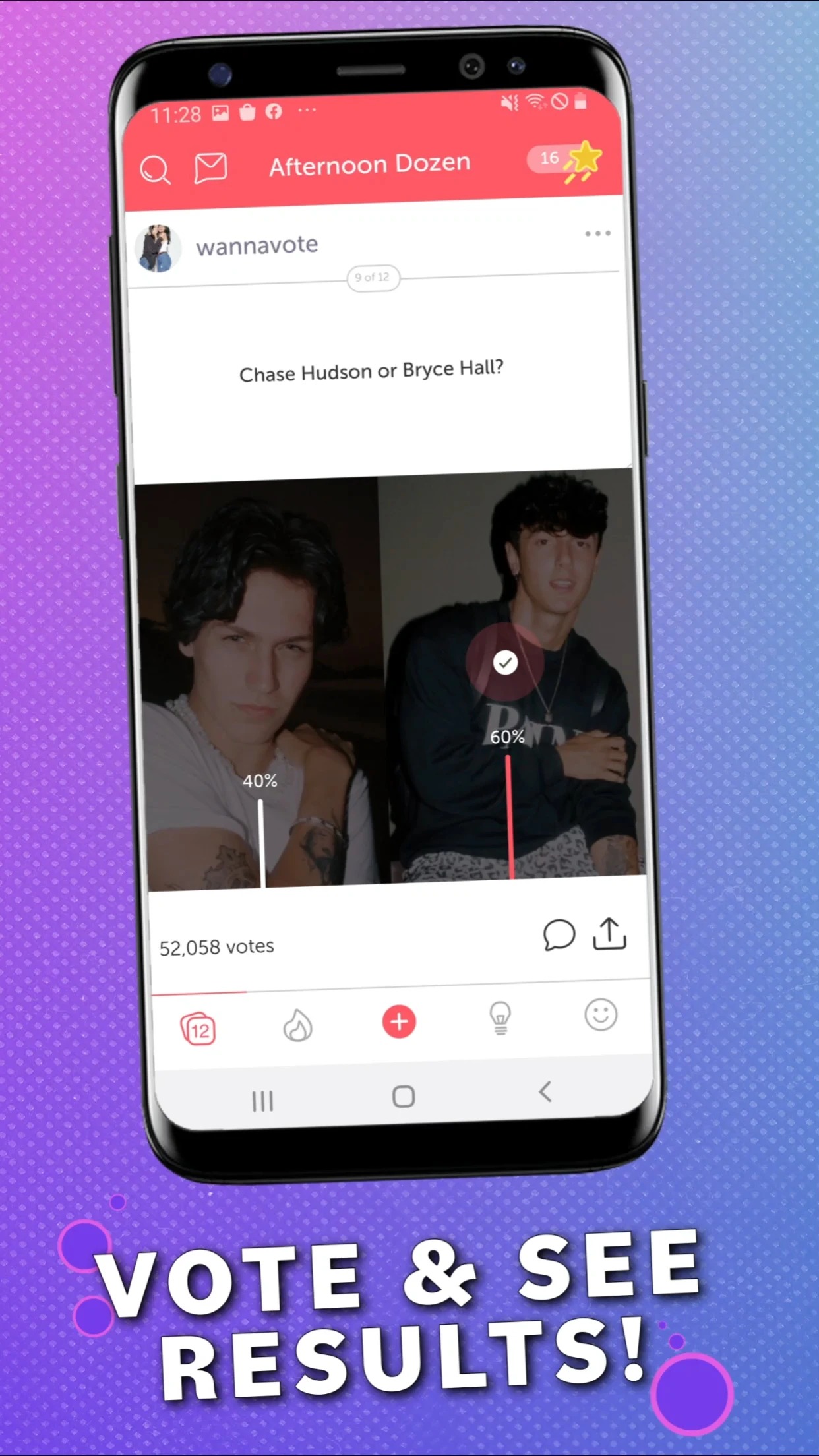 Snapchat
Snapchat is an app in which you can create photos using a variety of lenses and filters in a single click. Its main advantages are secure communication and the ability to share the resulting pictures with family and friends.
The main feature of Snapchat is communication through chats and snaps, that is, short pictures and videos. You can take them in seconds and save them to your phone or send them to family and friends. This allows you to capture fleeting events in your memory and always stay in touch.
A large number of Bitmoji, lenses, and filters have been added to the app. Another important advantage is the complete security of correspondence and data.
The emphasis is made on the fact that the interlocutor will see the message or send a photo without the possibility of further review. It helps protect personal data from being copied. If the user decides to save the message through a screenshot, the interlocutor will be notified.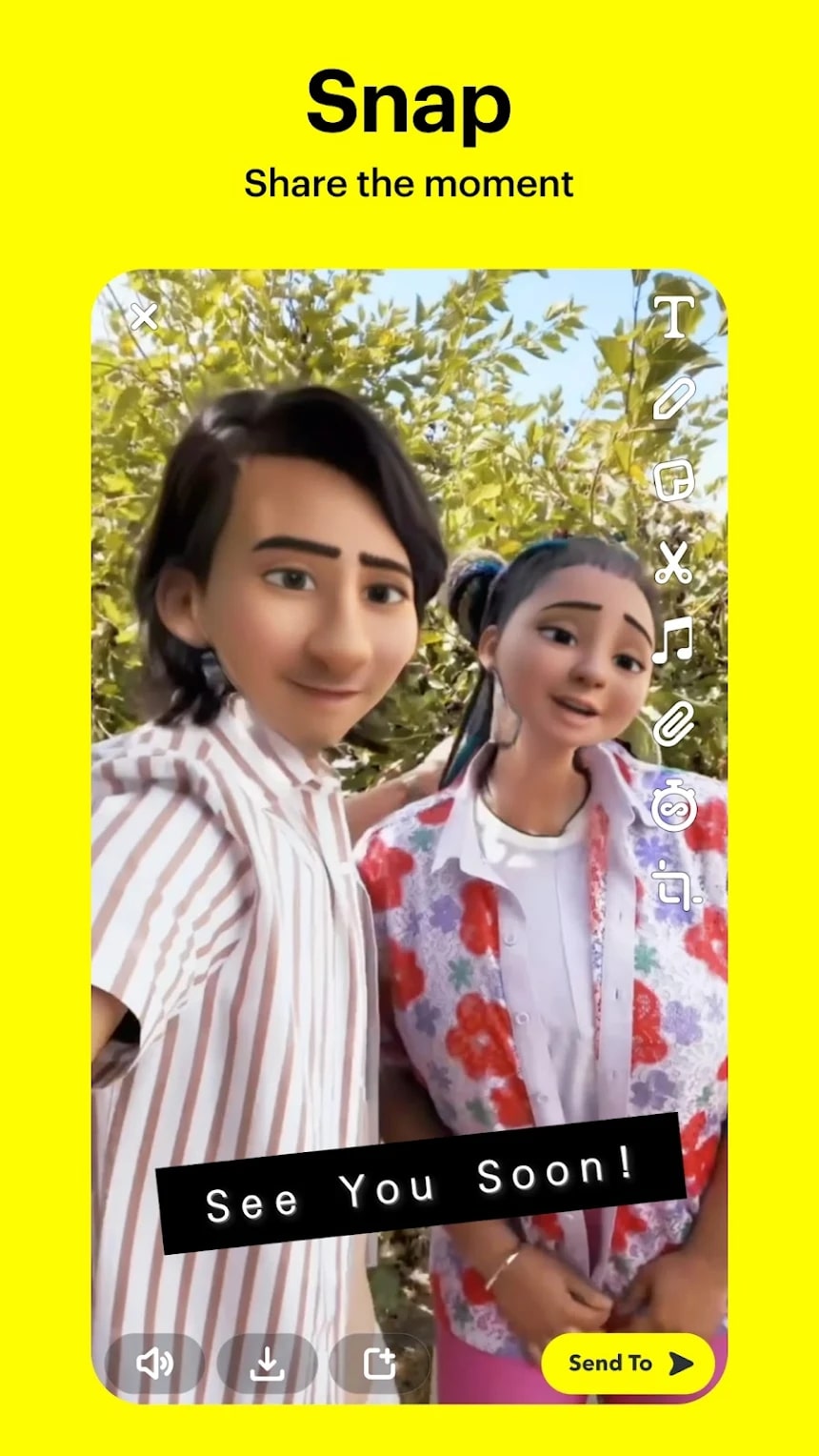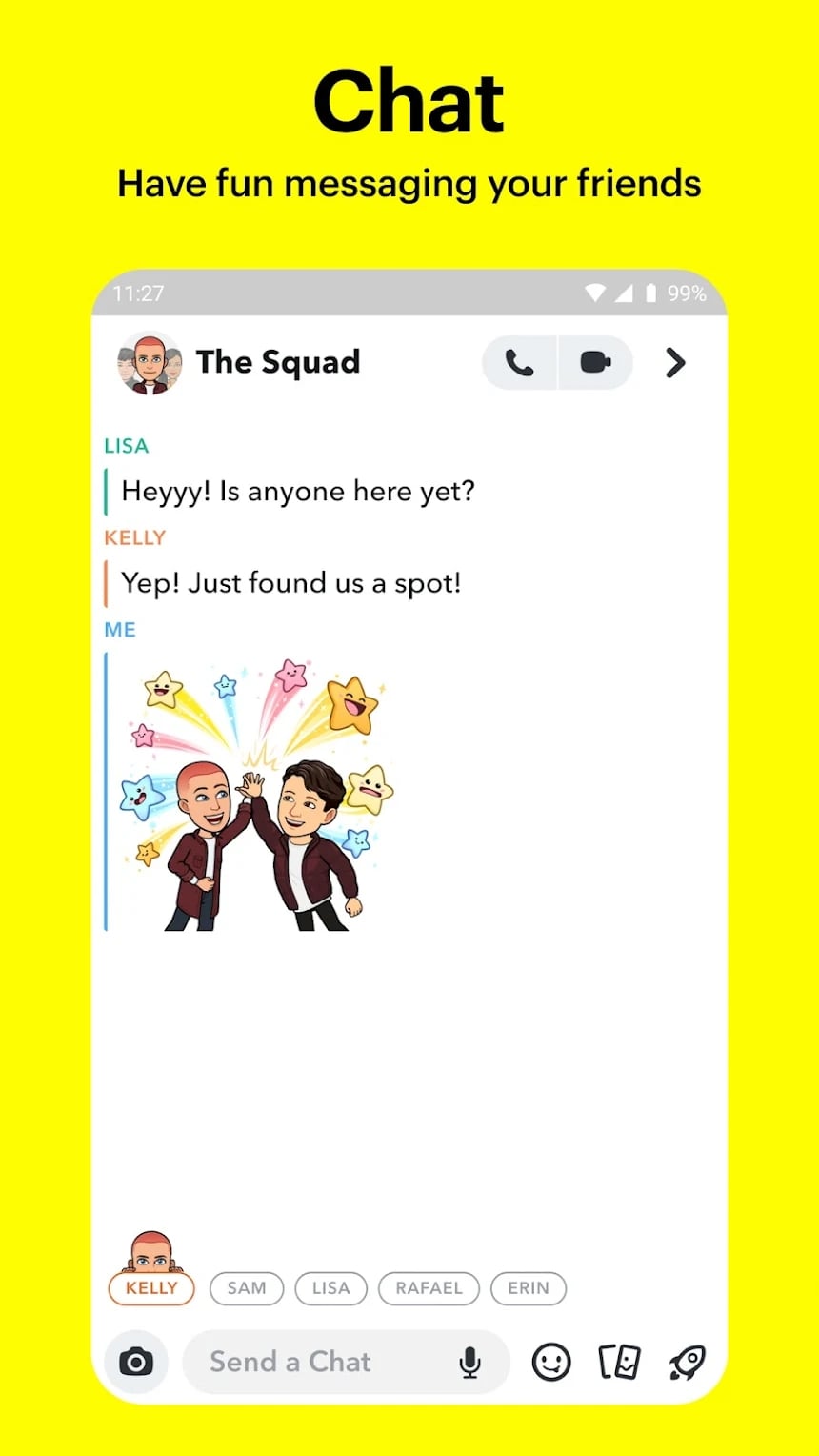 You
You-app is an app for you and for your self-development. According to the authors, a happy healthy life is not something you read in books about, it is something you achieve through making small steps & changes every day!
The app will help you get healthier eating habits, teach how to have a positive mindset, be organized, and a lot more. There is also a community of aspiring people like you, so you can share your experience and feelings with them. Download this app now and, by making small steps, gradually improve the quality of your life!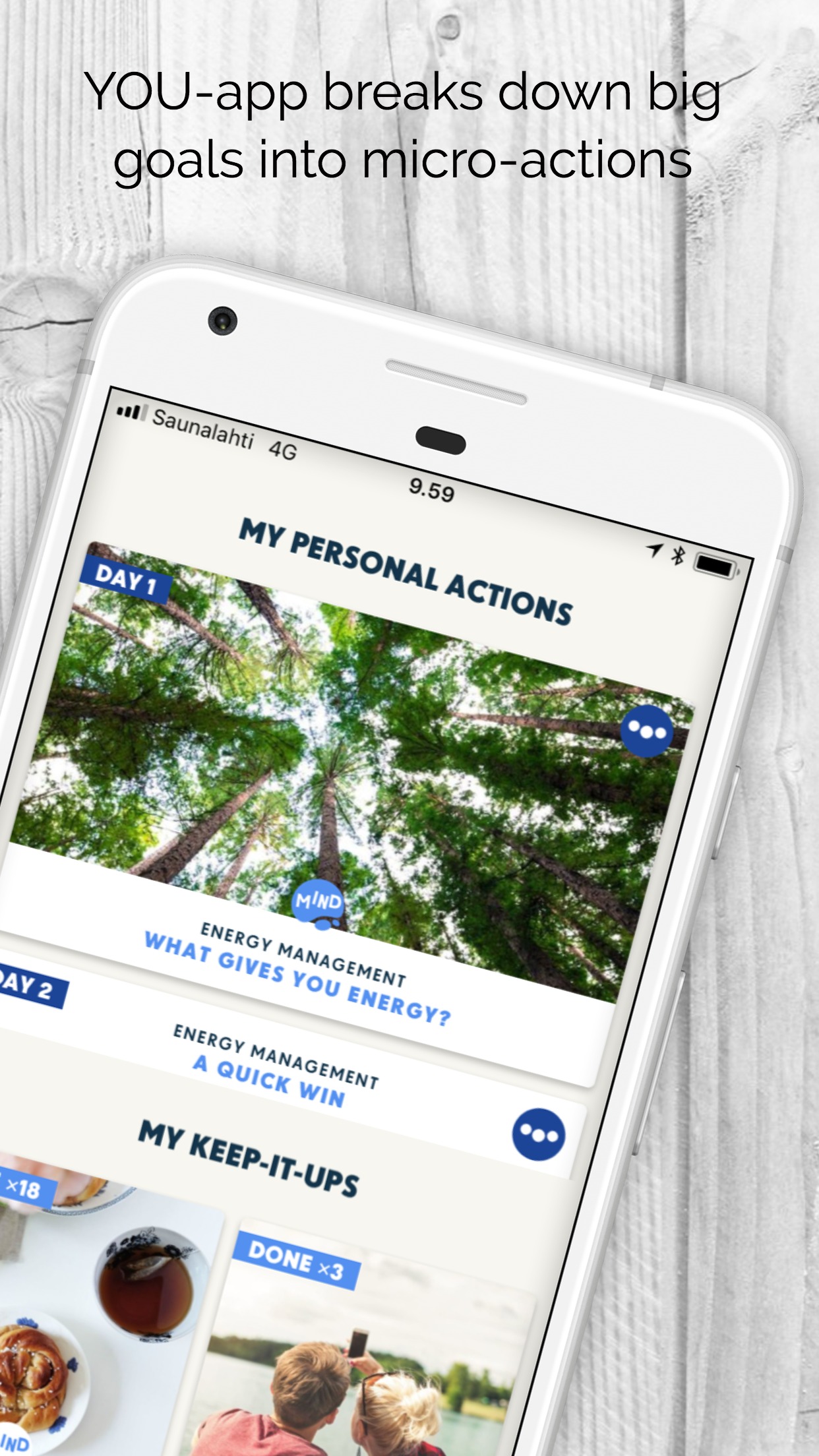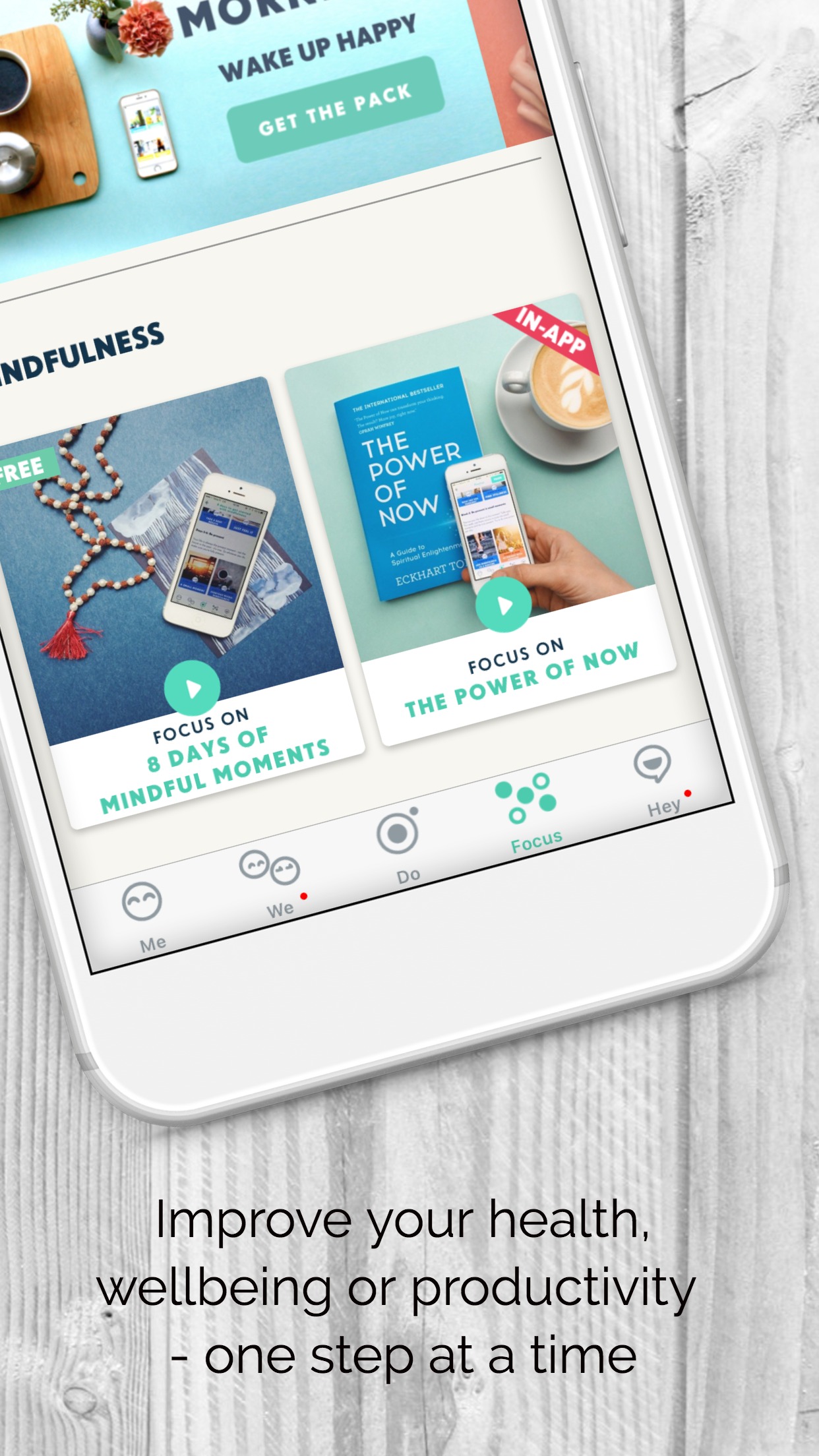 Dreamboard
Have you ever suffered from nightmares? Or, maybe, you've had some strange dreams that make little sense? Do you dream in your sleep quite often? In all the three cases this app is for you! Dreamboard is an app that helps you track your dreams.
The app is not just a dream diary, it also makes an analysis of your dreams' moods that gives a better understanding of who you are, what it is you're living through, etc. After some time, you can see the whole picture of your personality based on your dreams. The app is developed with the help of top psychologists. Download it today to keep your dreams remembered and learn more about yourself!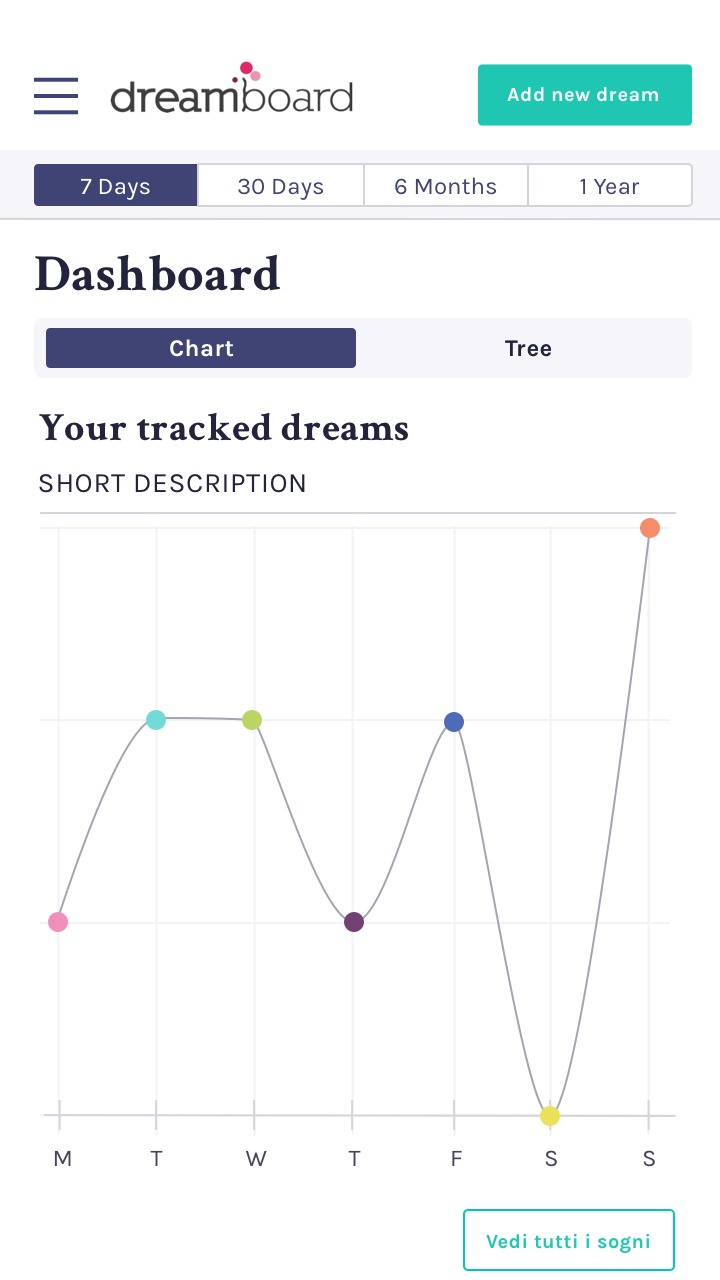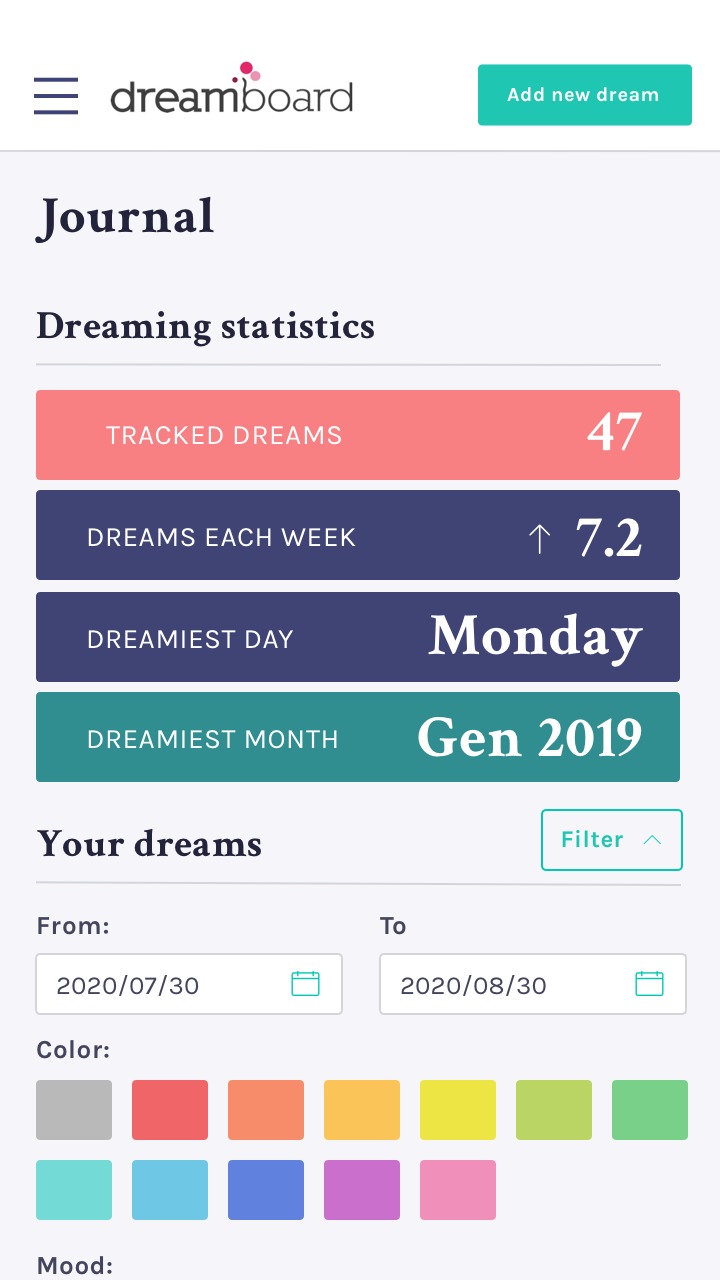 Colorfy
Colorfy is a coloring book app. Coloring books can be quite expensive, so if you don't want to spend your money (or trees) on them, you can download this app instead. With Colorfy, you can calm your nerves by coloring pictures or drawing your own ones right in the app.
What's more, you can color your own drafts – just make a photo of one, upload it in the app and enjoy it! Get this 'glued-to-the-screen' app right now!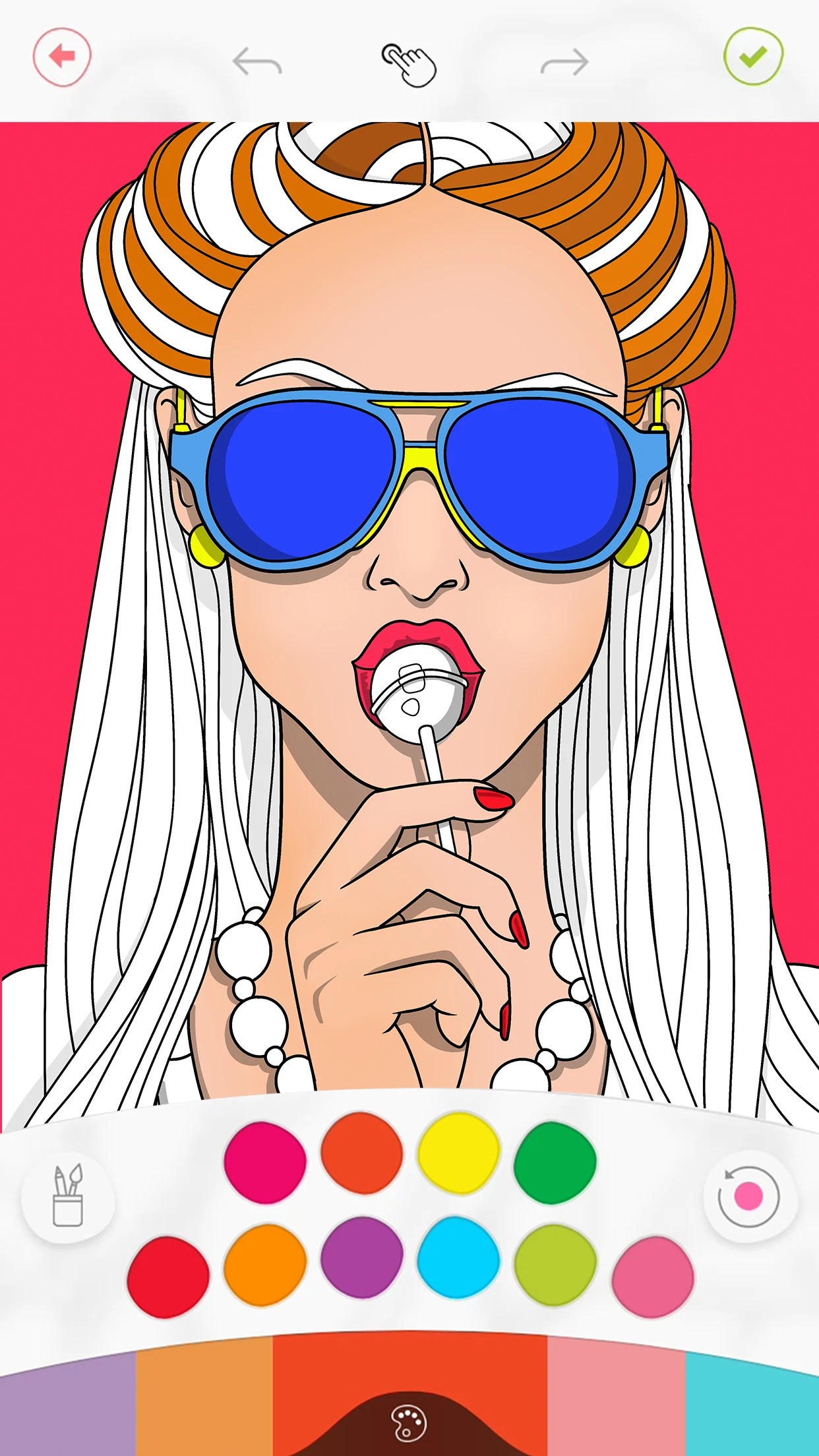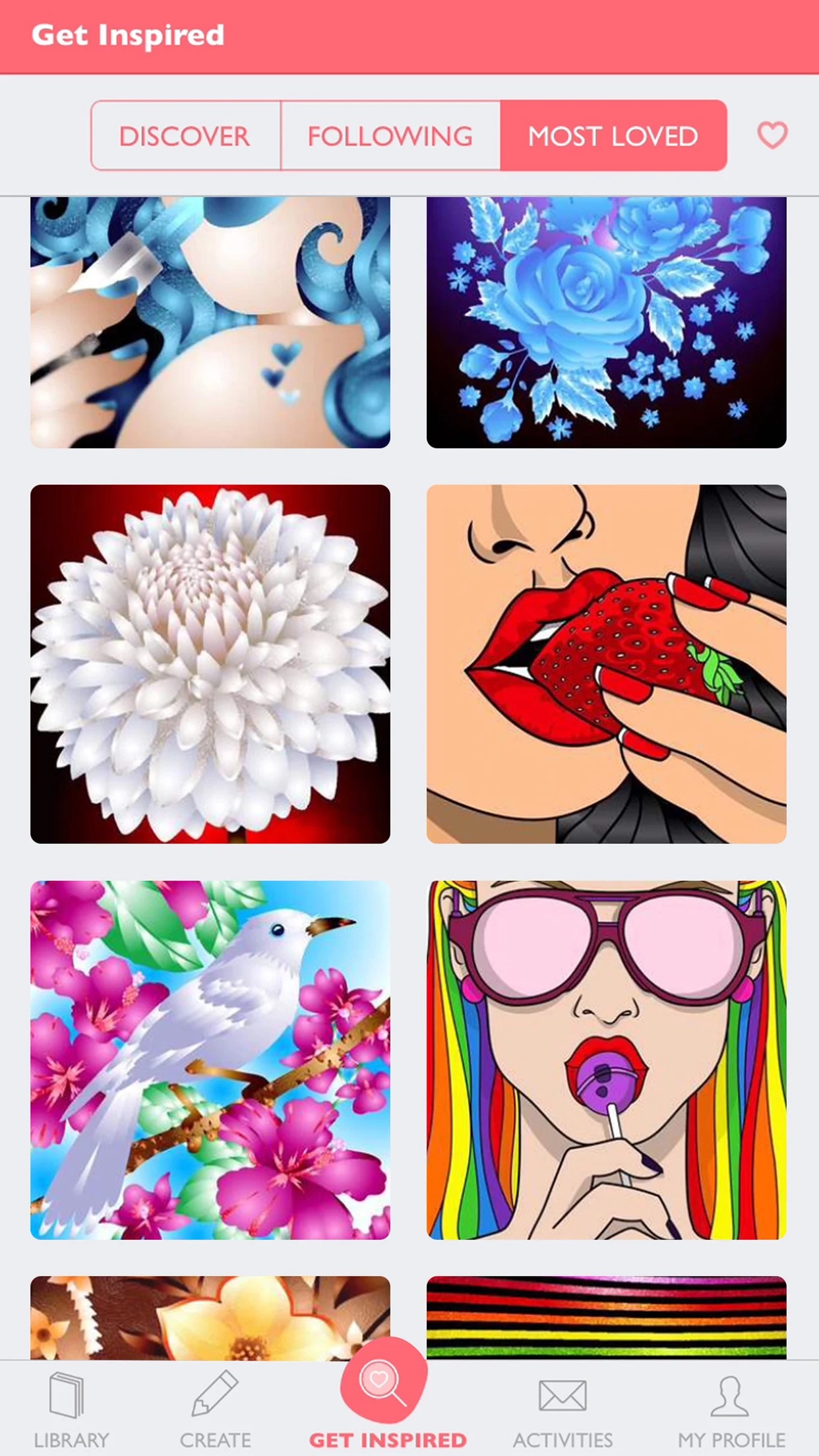 You may also like: 15 Free Party Game Apps for Android & iOS
My creative diary
My creative diary is a diary app, but not an ordinary one. It gives you ideas on what to write. When you open a topic, you see different questions and/or polls related to it. Of course, many of us would prefer freedom in choosing what to write about, but almost everything is covered by the app (even to-do lists), so, you know.
Also, there is a cute calendar that allows you to edit each day or just go back to your memories. What I personally like most about this app is its simplistic minimalistic design – it's very nice to look at and, besides, there are no ads. So if you were looking for a good digital diary, here's one!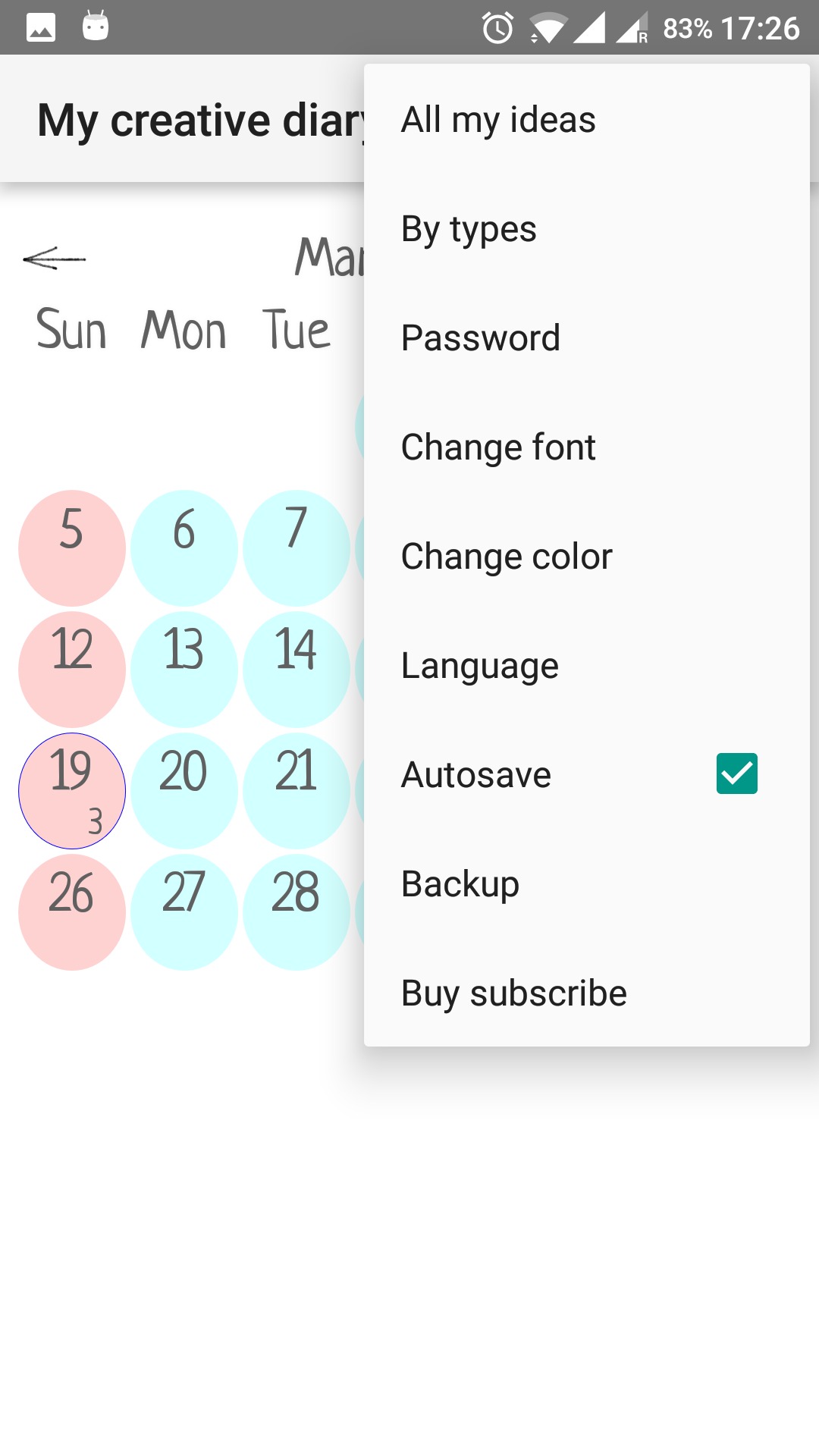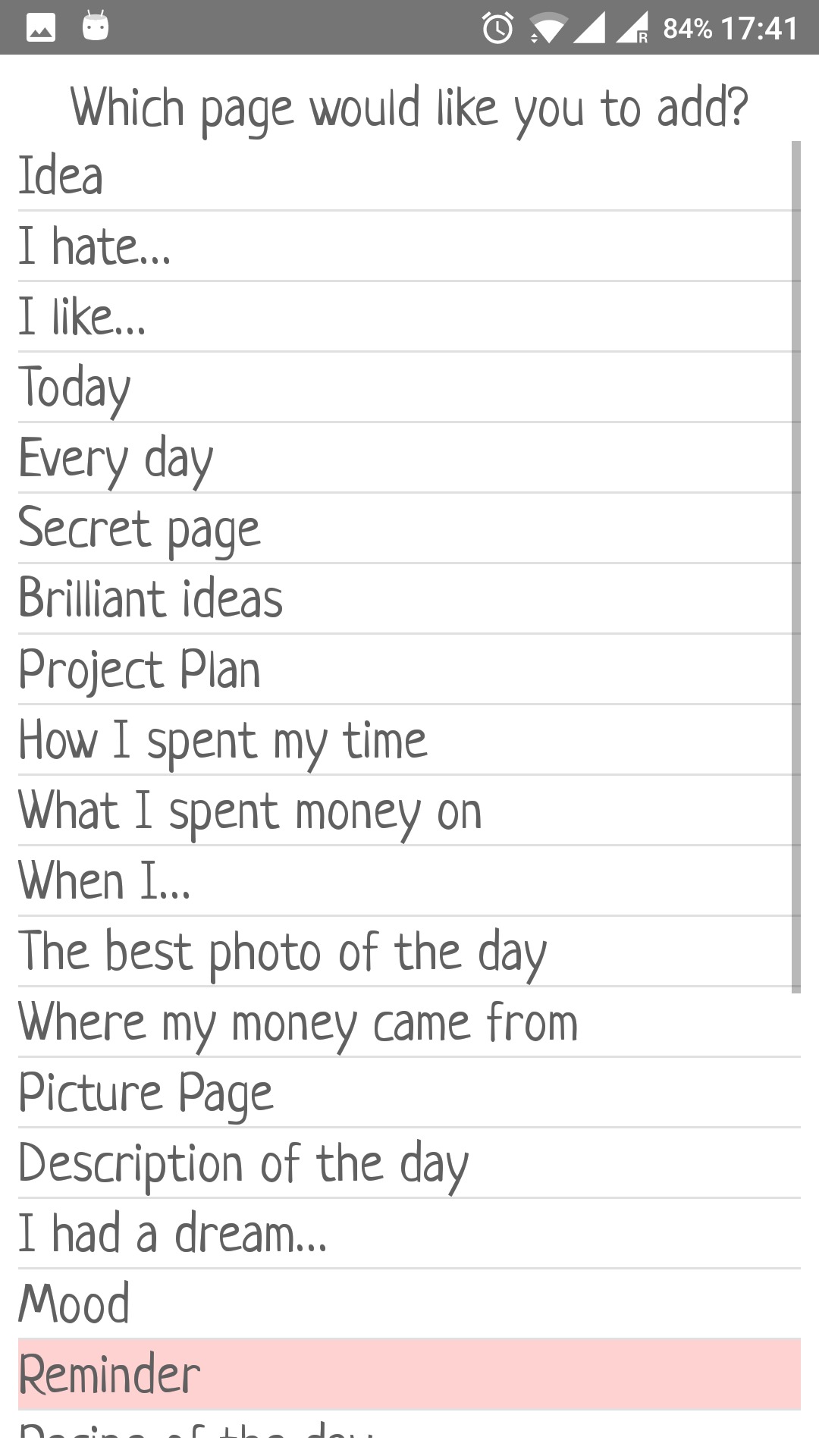 Mathaway
Do you have problems with math at school? Or maybe your homework can be tough at times? Maybe, you just wish you could check whether you got the right answer? Mathaway is able to solve all of these problems. Just post your task and you'll get an immediate answer with a step-by-step solution. Now, ain't it great?!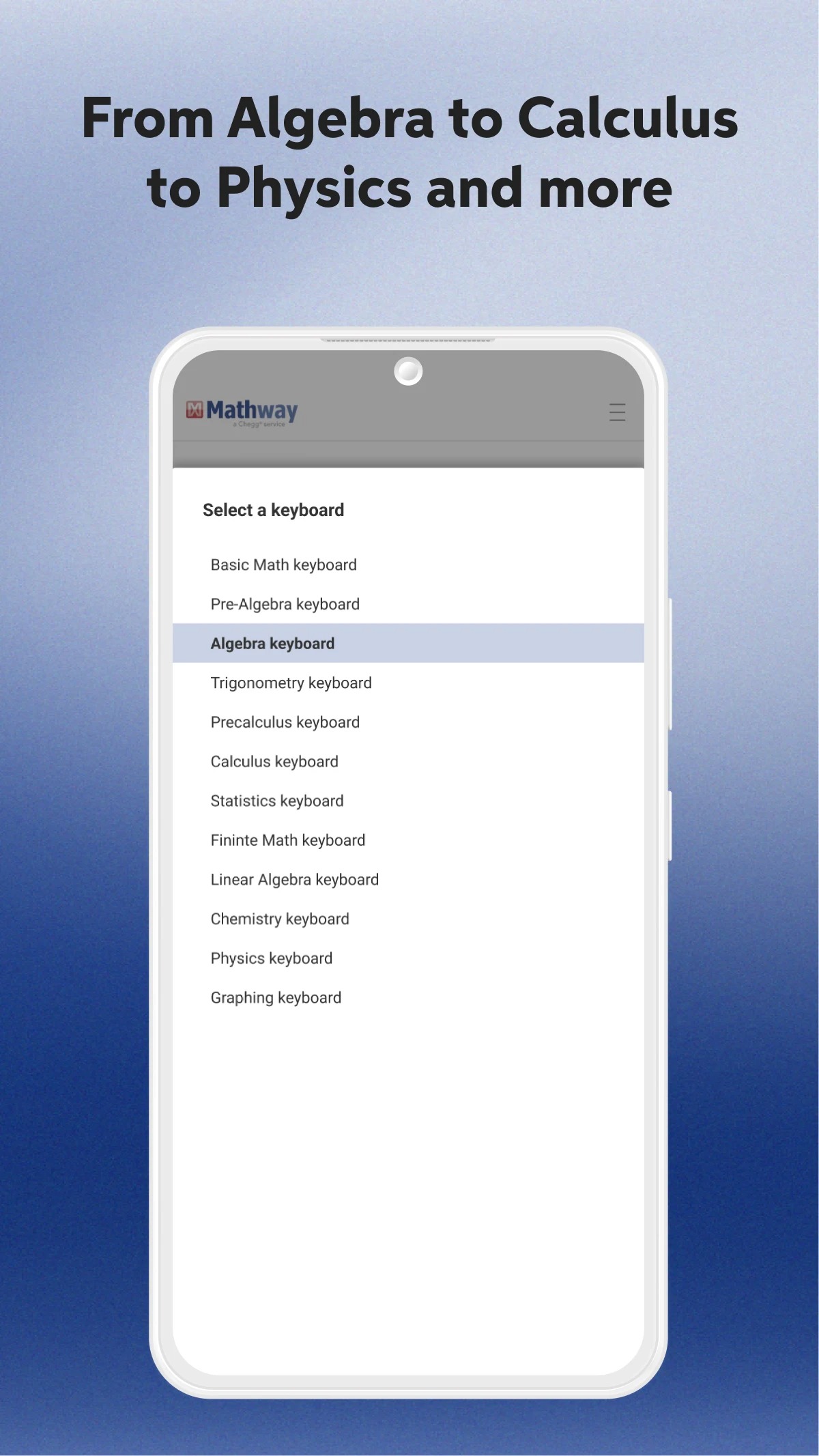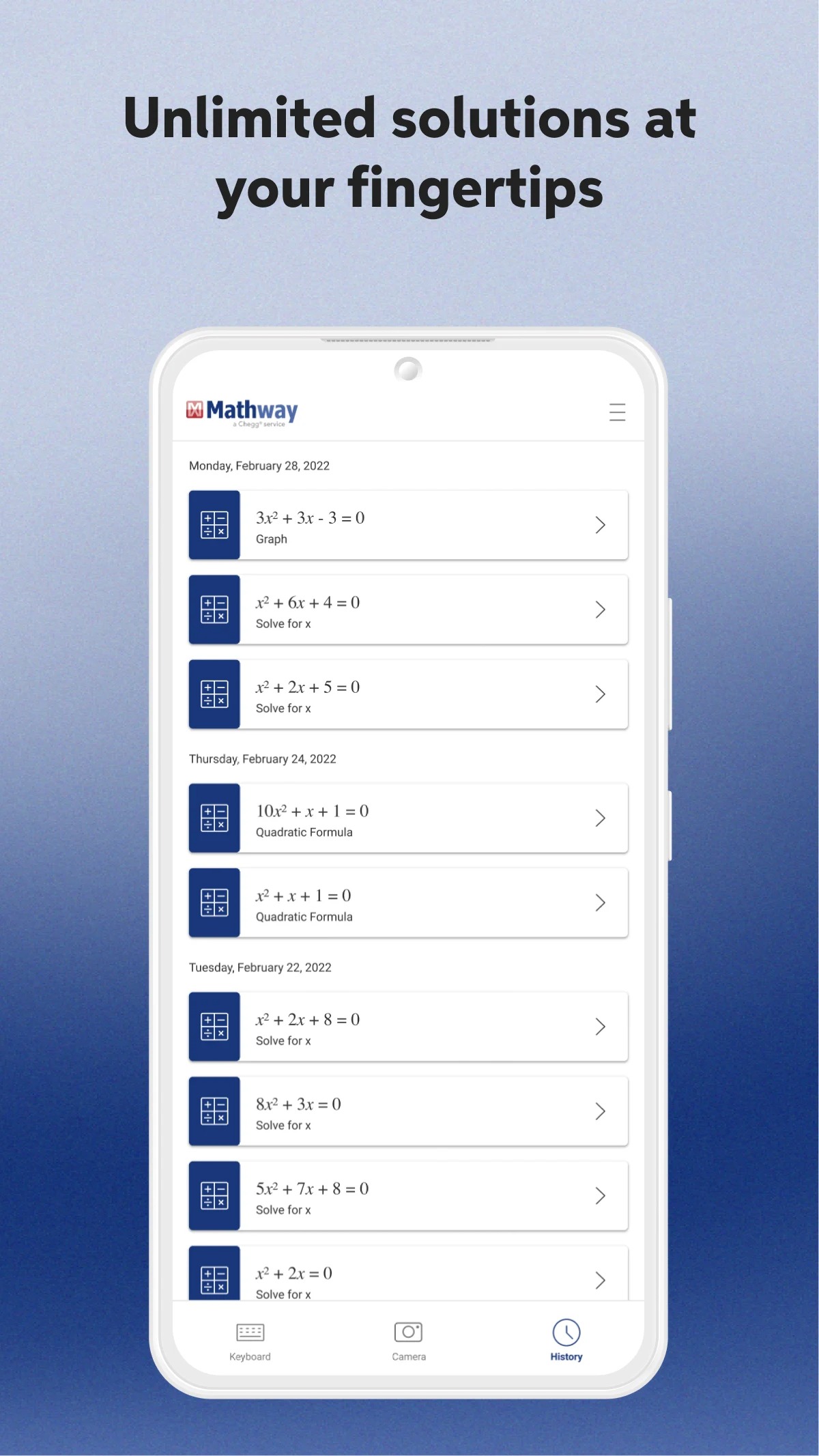 LightX
LightX is an advanced photo editor that uses smart tools. It allows you to crop photos, remove or change the background, make caricatures, quality selfies, and portrait photos. It is possible to change the color of elements in a photo, make compositions.
After you run the program, you'll see a few tutorial miniatures that show you how to use all the tools and what you can do with them. You can skip these videos and watch them later with the help of the button in the program.
At the bottom of the main window is a strip with photos from the phone memory, you can select them for editing. Below there are special commands. Clicking on the album you will open a list of all the photos from the phone. You can also select photos from the suggested ones.
In the database of the app, there is a huge number of photos on many topics, you need the Internet to view them. In the bottom right corner of the editor is a button that opens a panel with all the tools. At the top of this panel is a "store" button that allows you to store projects on a remote server.
Below you will find an "instant" section with commands for quick access. The app also lets you change the background of a photo, add text, draw, insert collages and frames, mix colors and do double and triple exposures. There are tools for changing the shape of objects and perspective.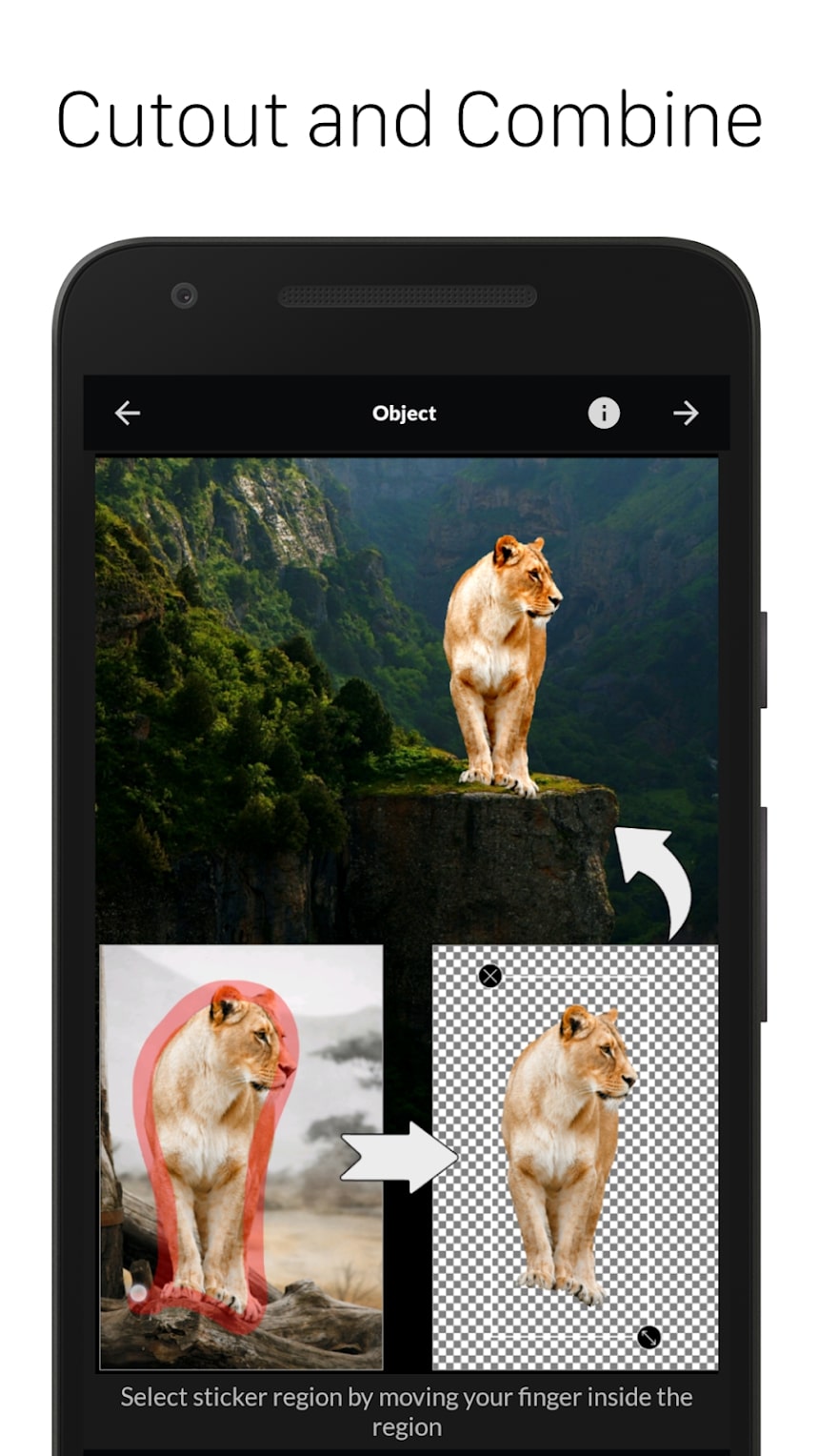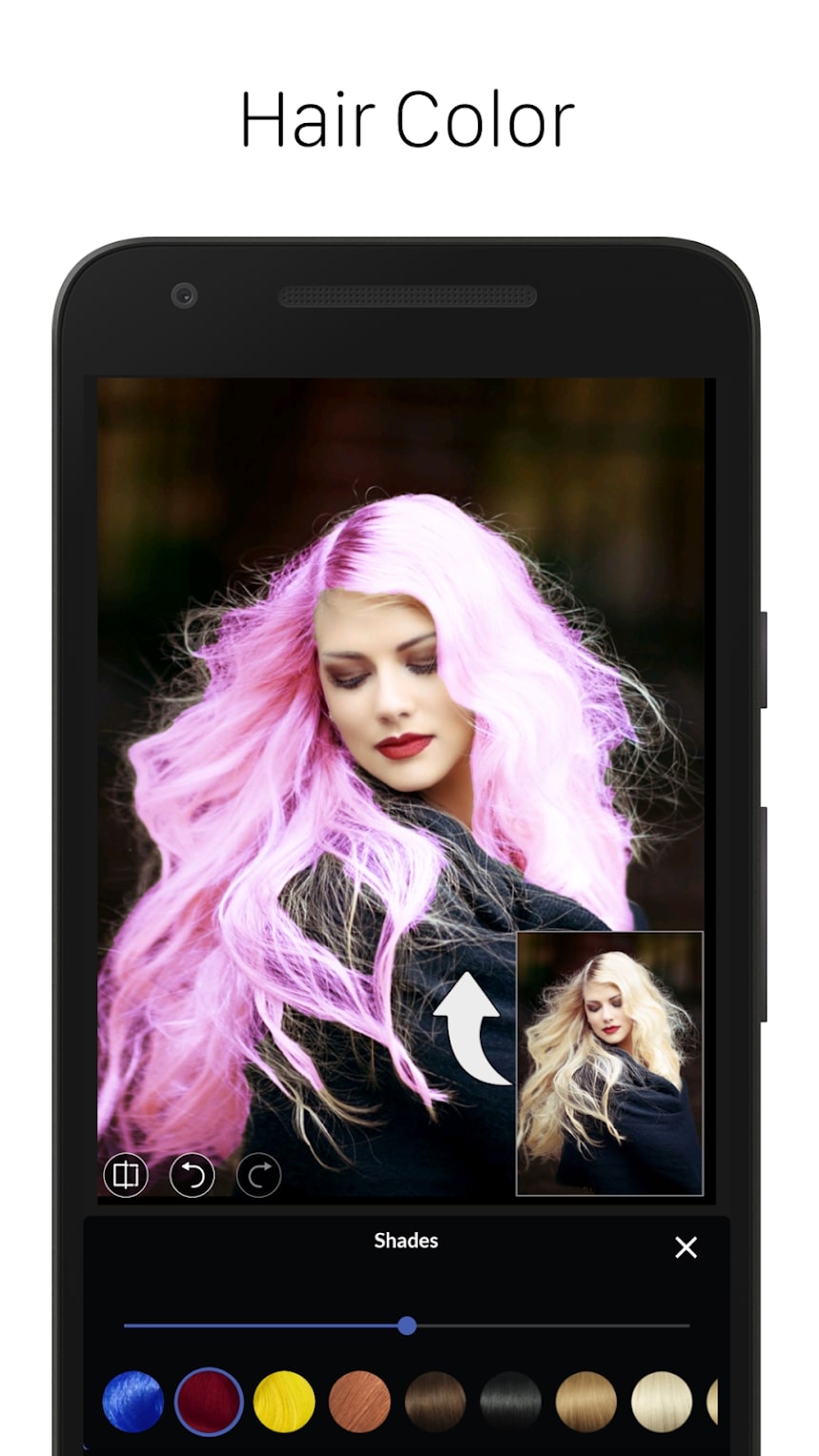 The DailyHoroscope
The DailyHoroscope is the most popular horoscope app both on the App Store and Google Play. If you believe in astrology or just have fun while reading predictions and stuff, this is the app you need to have on your phone.
The app gives your sign's daily and yearly predictions. What's more, you can check your sign's description, your druid horoscope and compatibility with a person you like. Don't be scared of the red color on the screens below, luckily, they can be changed. So, get the app & have fun!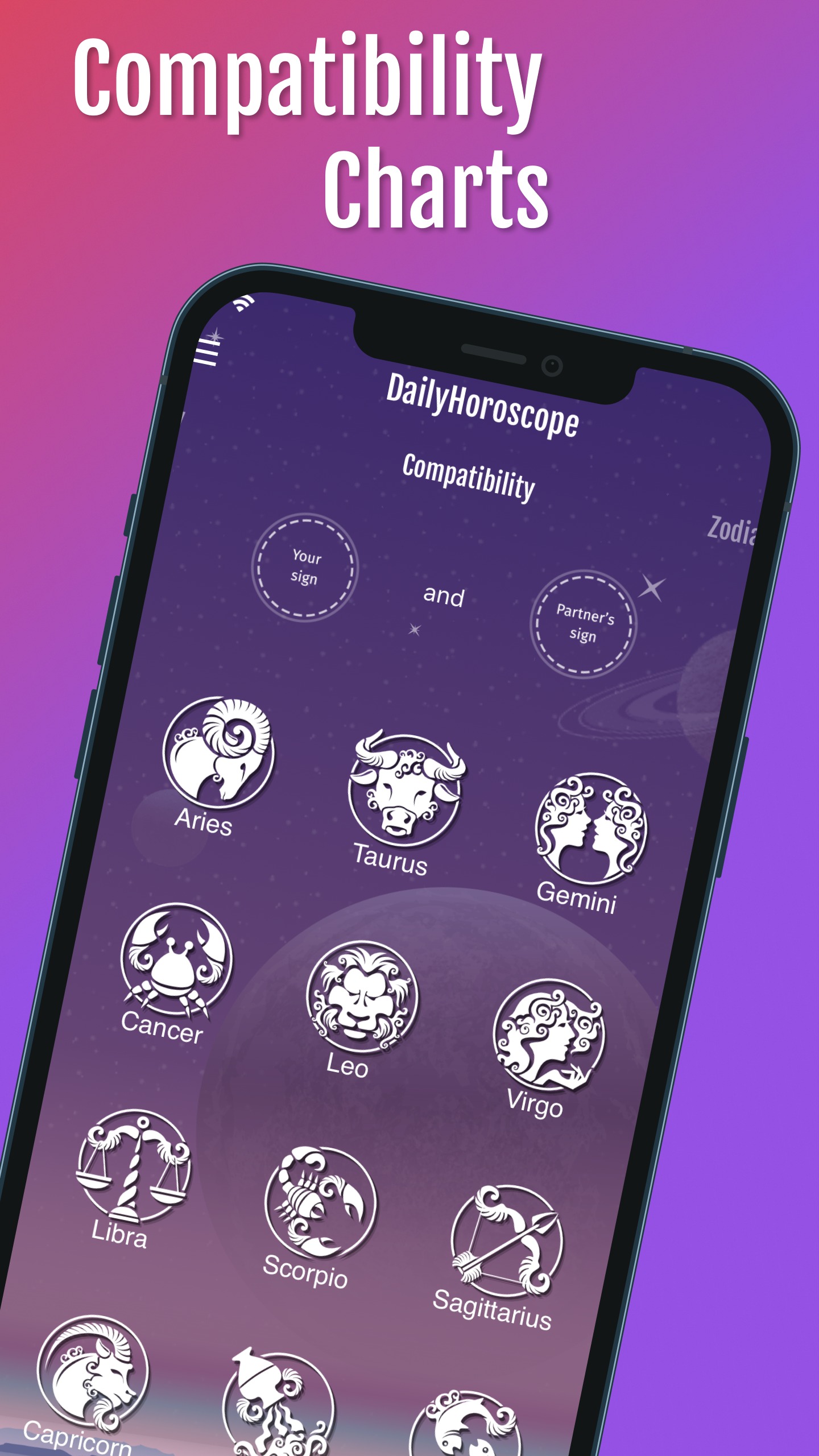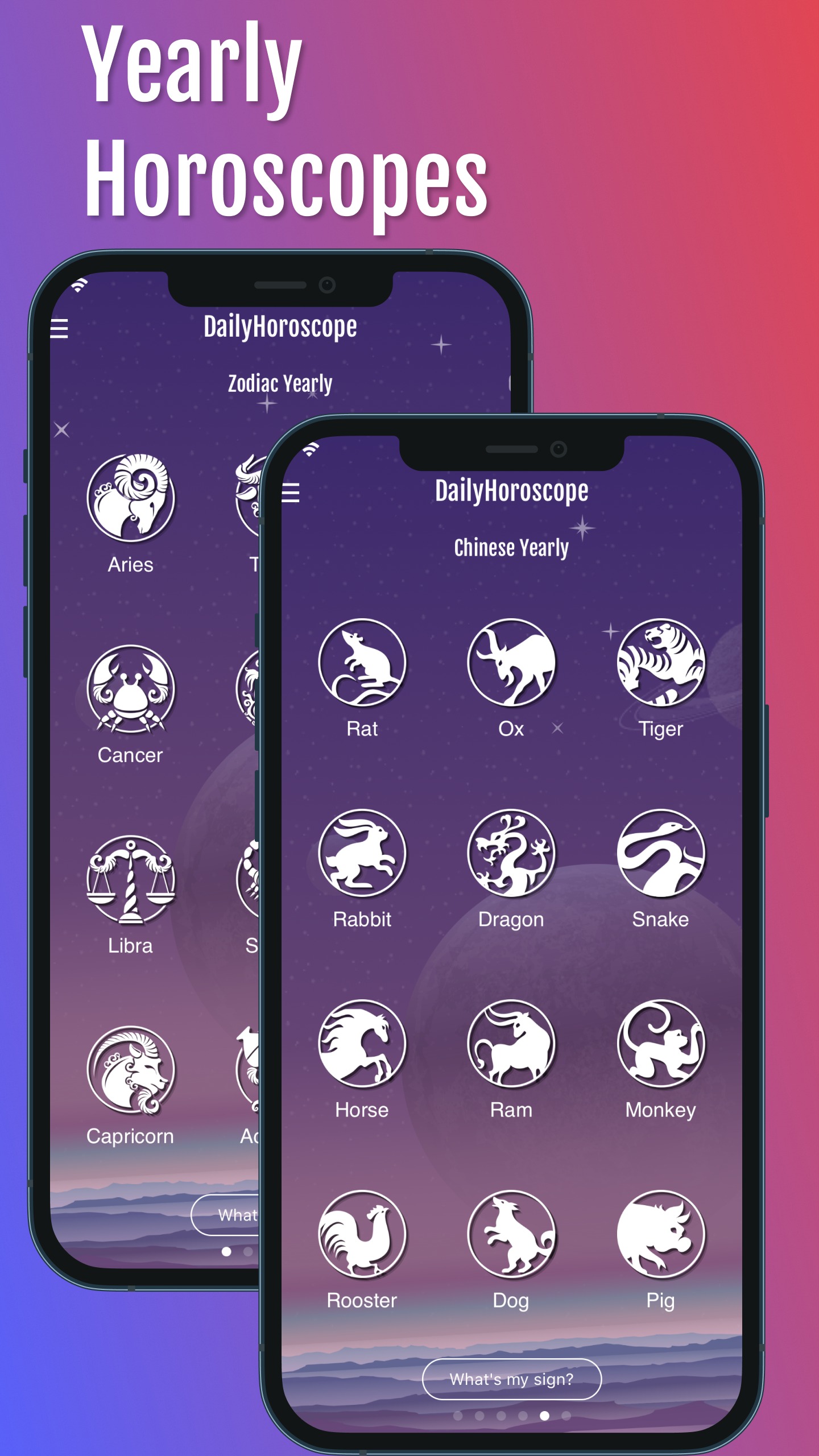 Wattpad
Stories make us inspired, thoughtful, imaginative. Through stories, we come closer to an author's understanding of some problem, learn new things or just enjoy interesting plot twists. Wattpad is an app for all the readers and writers out there.
The app stores stories of different genres and from different cultures. Everything is available for all users. Find stories you'd want to read, save them for free and that's it! Saved stories can be read even offline.
You can write your own story and 'publish' it right in the app. Other users can appraise it, comment on it and all that stuff. So if you always wanted to try yourself as a writer, this is your chance! Just one more nice & cozy app to pass some time with.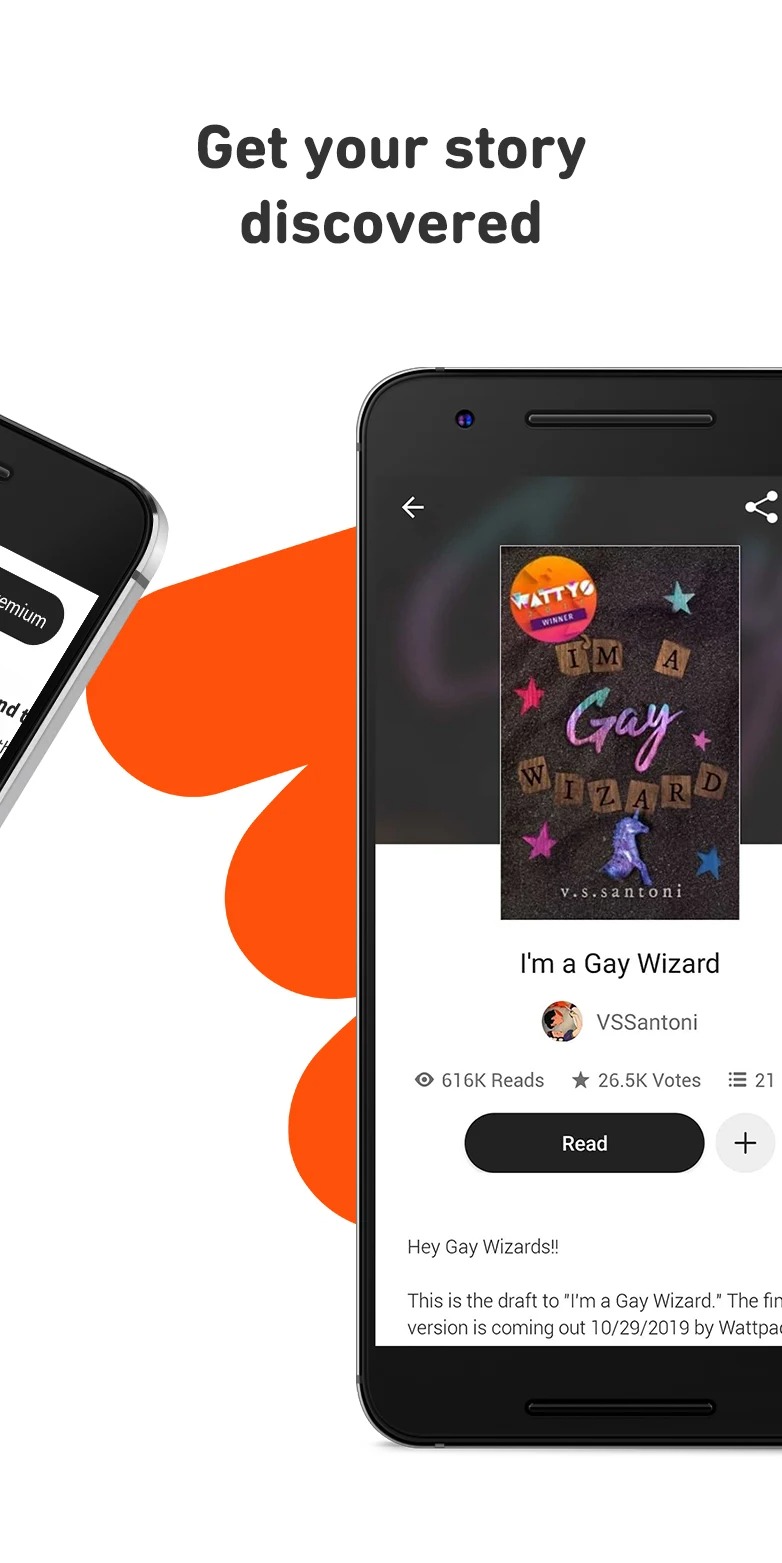 Hair Zapp
The Hair Zapp app is designed to model your hair. It allows you to find the right hair color, haircut, or style for you from the built-in catalog. To do this, you need to upload your photo to the utility.
The app contains an extensive catalog of hairstyles – from everyday haircuts to evening and holiday ones. To use the app, it needs to provide access to the camera and internal storage of the phone. It allows you to select a photo from the gallery and try on it any selected hairstyle.
Besides, you can take a picture with the phone's main or front camera. Your face has to fall into the lens in a certain way. To do this, a special pattern is displayed on the phone screen. The app saves your photos with your new hairstyle.
There is an option to anonymously post these pictures in the community of Hair Zapp users. In this case, they can vote for the hairstyle they think suits them best. The tool will notify you which photo is the most popular. Users themselves can also take part in anonymous voting by rating other users' hairstyles.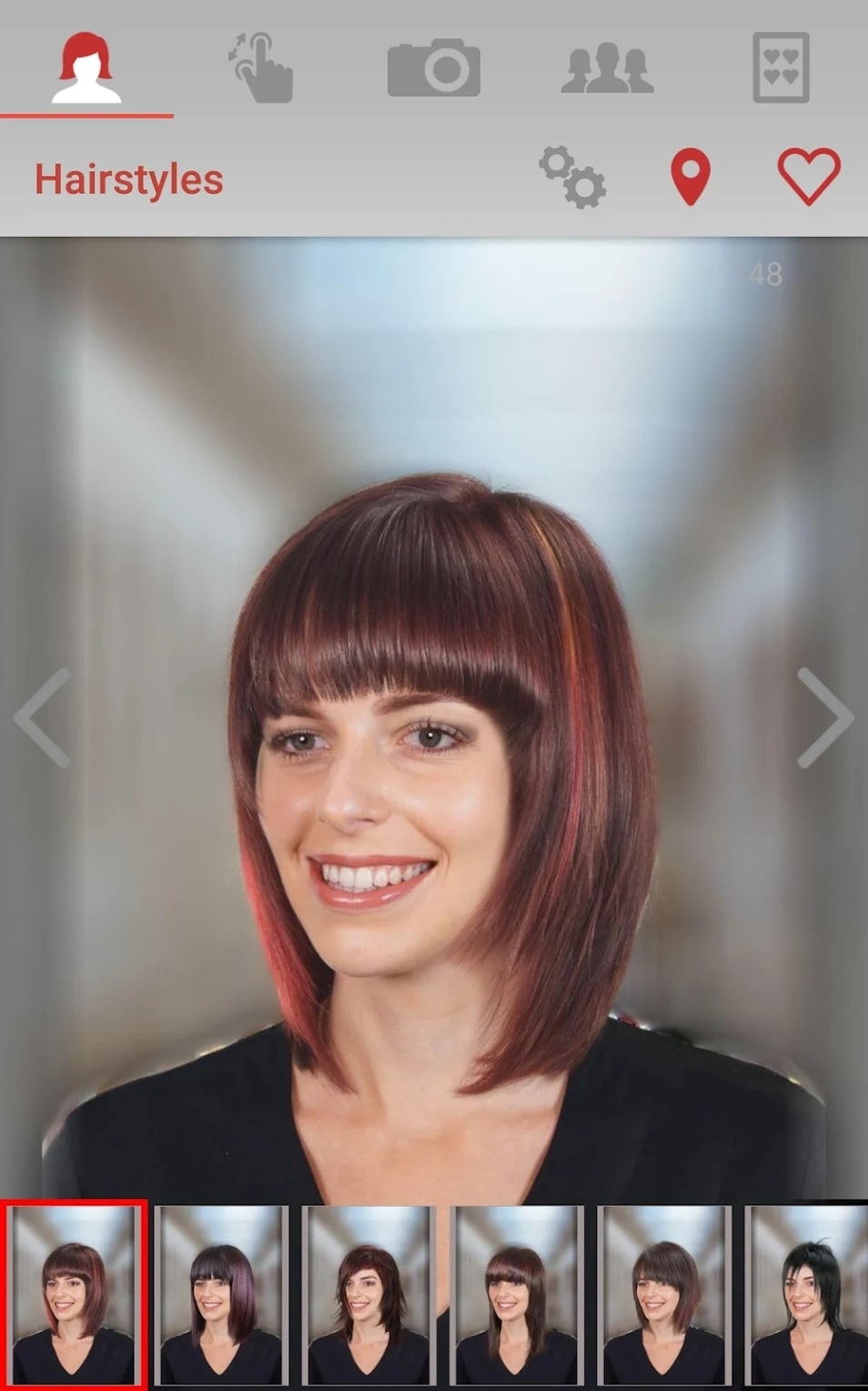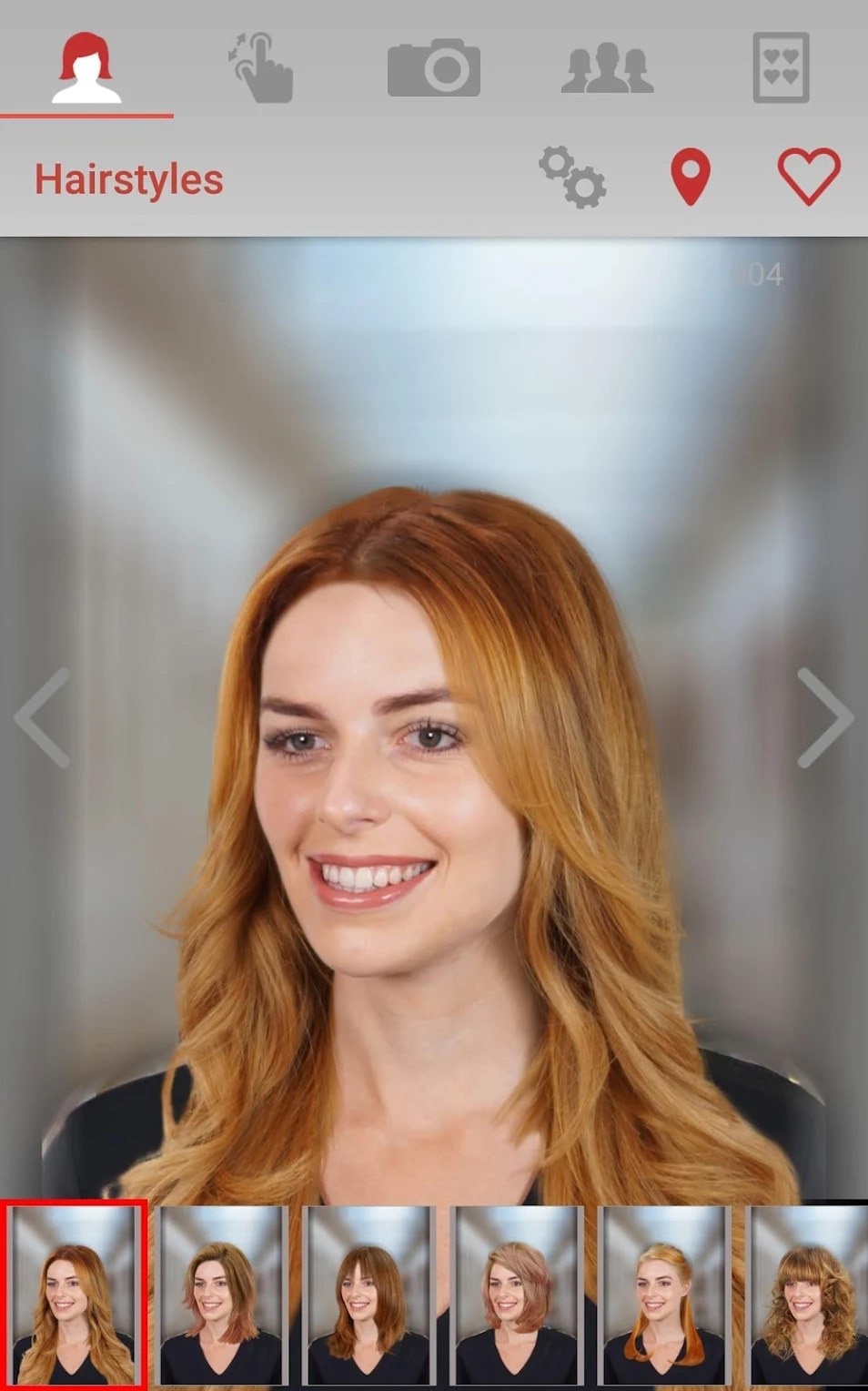 Flo
Flo is a period tracker app and a very good one. The app gives you predictions of the menstruation cycle and ovulation. You can enter symptoms if you have any, like mood swings, pain, headache, etc.
What I personally like most about this app is that there are a lot of useful information. You can read articles on topics that concern you – these articles are made in the form of polls – you answer a question (anonymously), see how other users answered to them and what is the right answer.
Download the app today to know for sure when your period is gonna start & learn more about your health!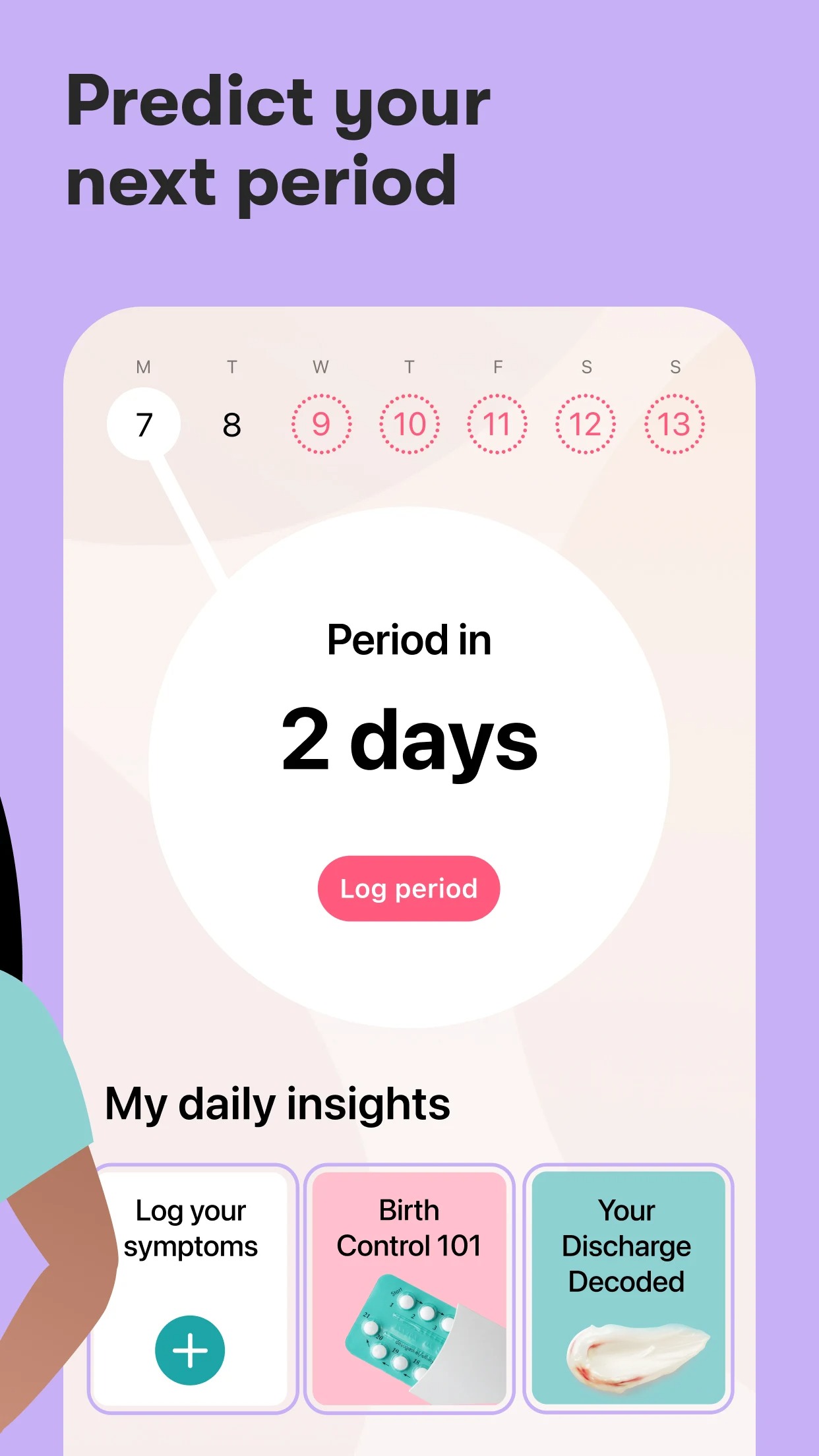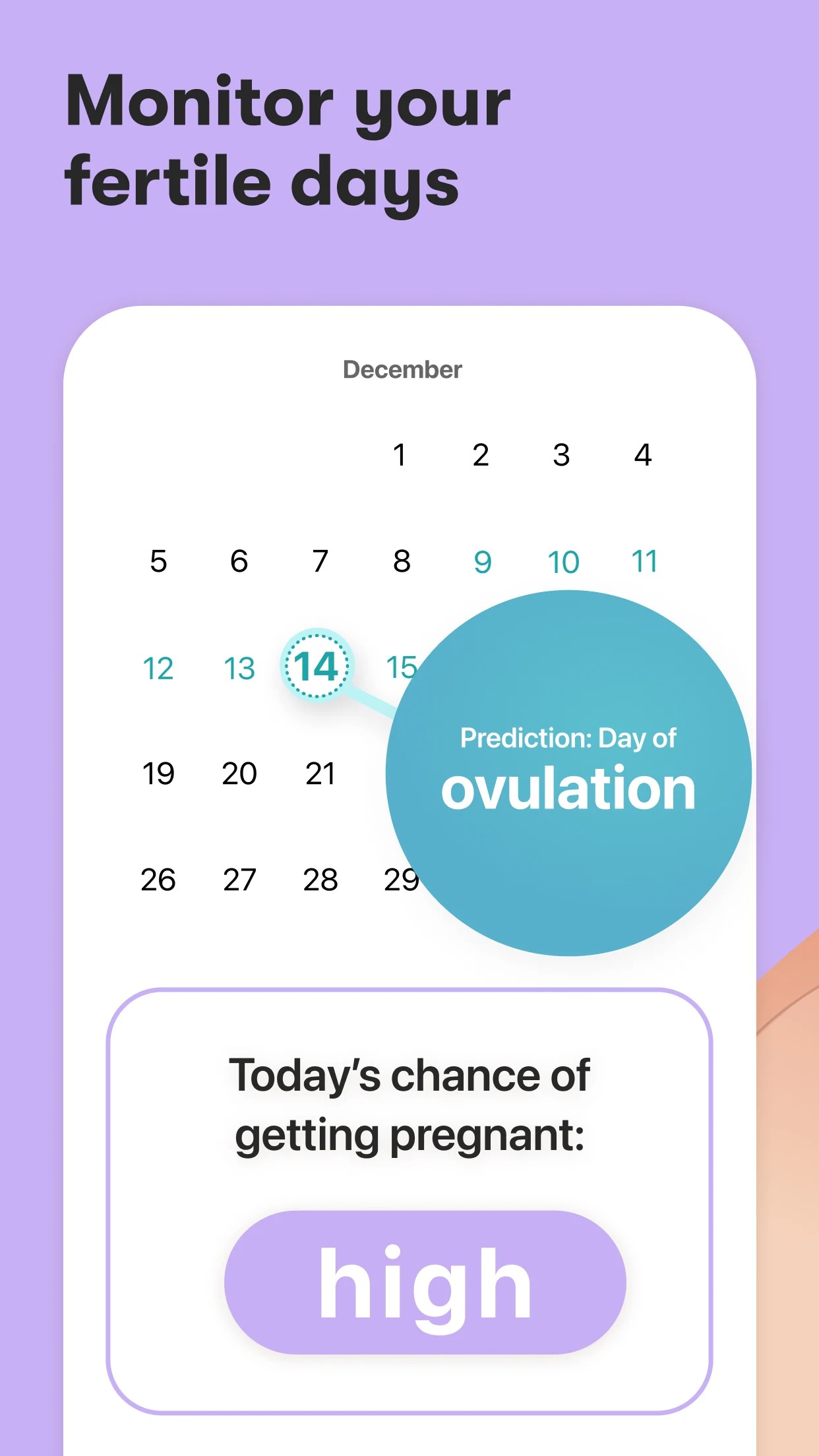 Clue
Clue is one more period tracker app. This one also tracks lots of things like symptoms, sleep, skin, hair, etc. The more you use it, the more accurate predictions you get.
The app also is an information provider – all the facts are based on the results of scientific research, info is exact and given in a normal form (no butterflies, flowers, and all that shit). So, just one more excellent period tracker app! By the way, a nice looking one.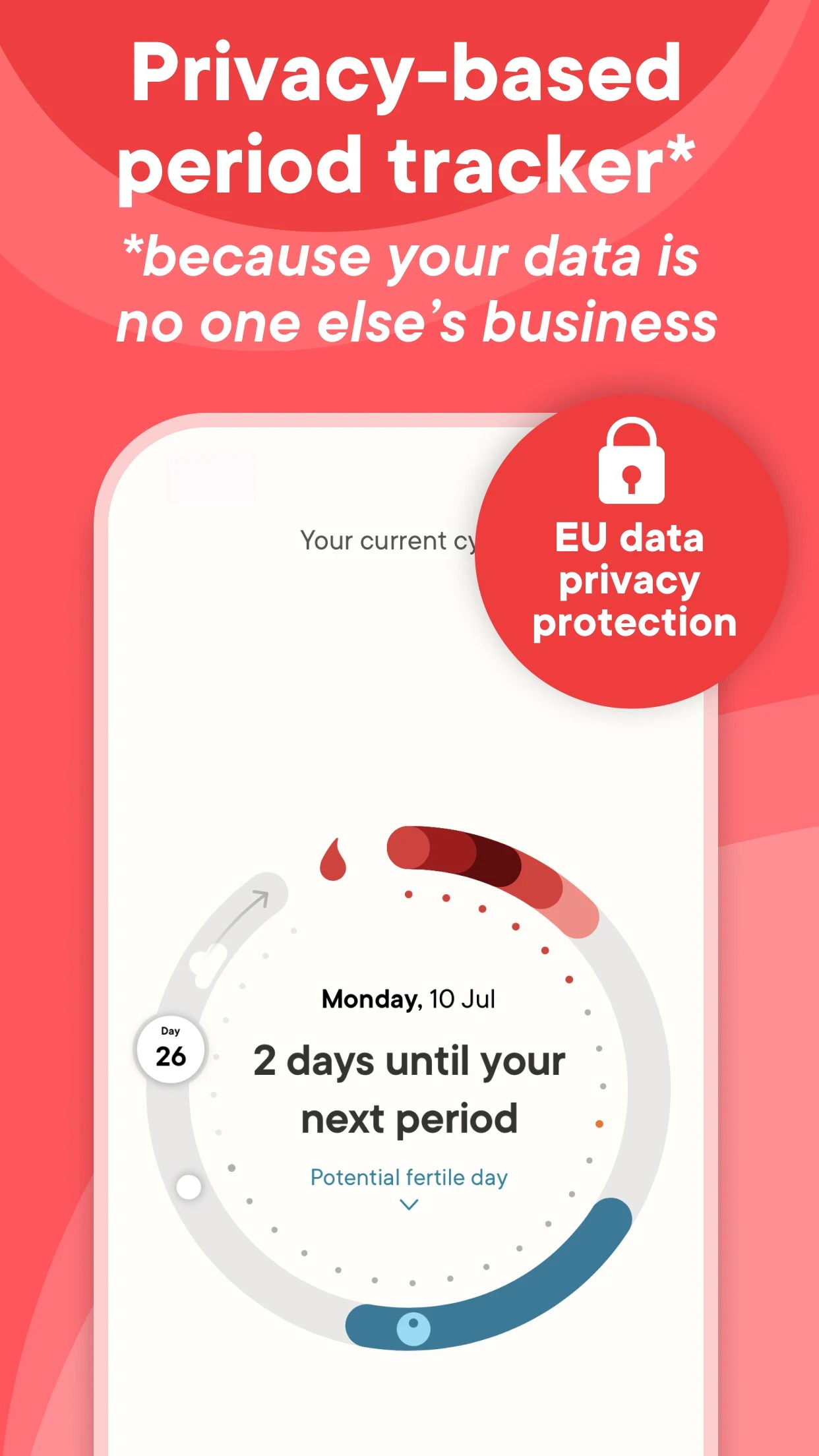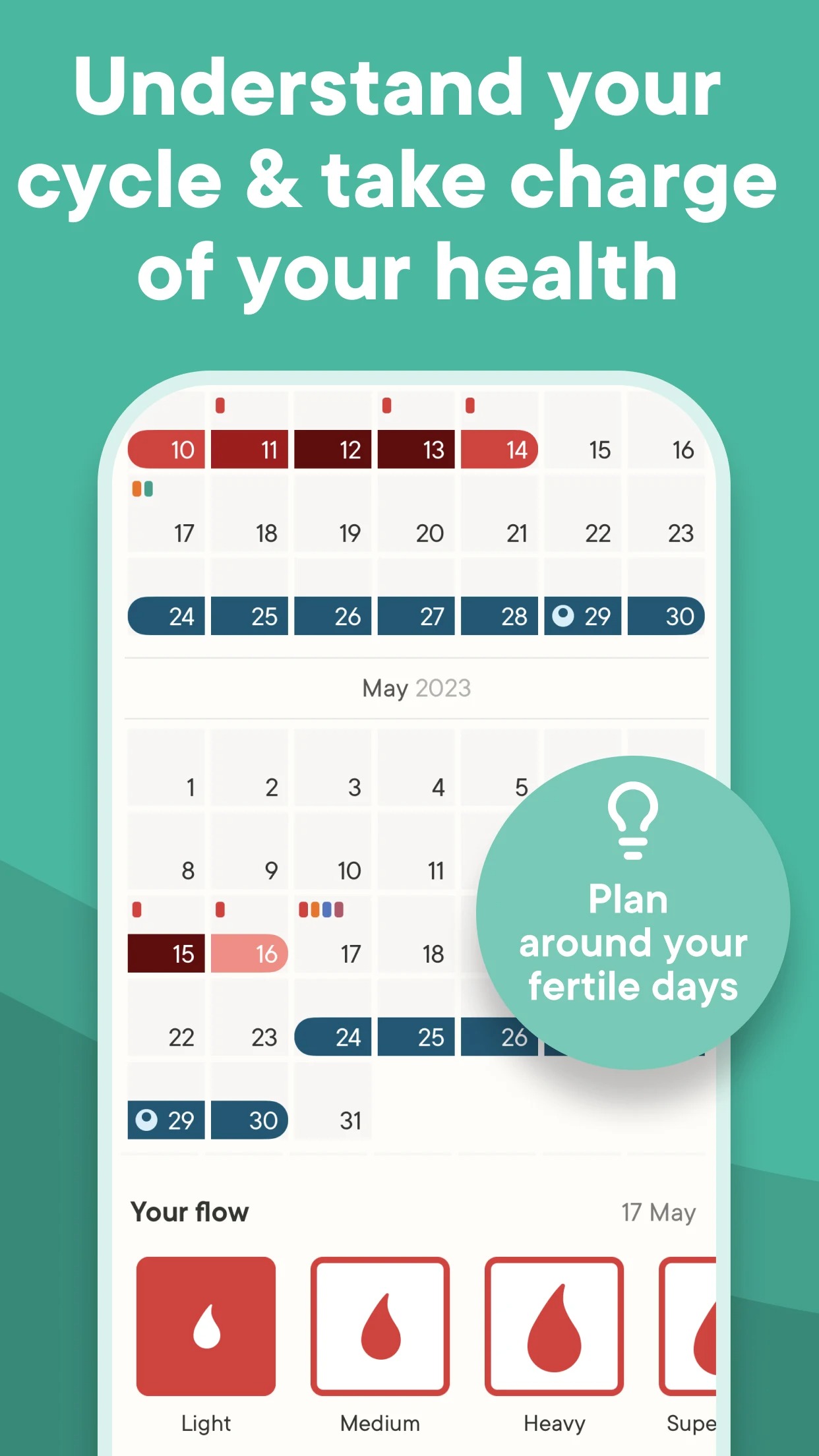 7 minute workout
Lots of people, especially girls, are dreaming of losing weight. Getting fitter can be tough because of busy school/college schedules or the inability to pay for a gym. 7 minute workout app solves these problems! With it, you can be your own trainer. Only 7 minutes a day will gradually lead you to the shape you want.
In any case, though, it's better than nothing, right? Start making healthy breaks with 7 minute workout today in order to stay healthy and slim!
Note that Android and iOS apps in the links below are not the same.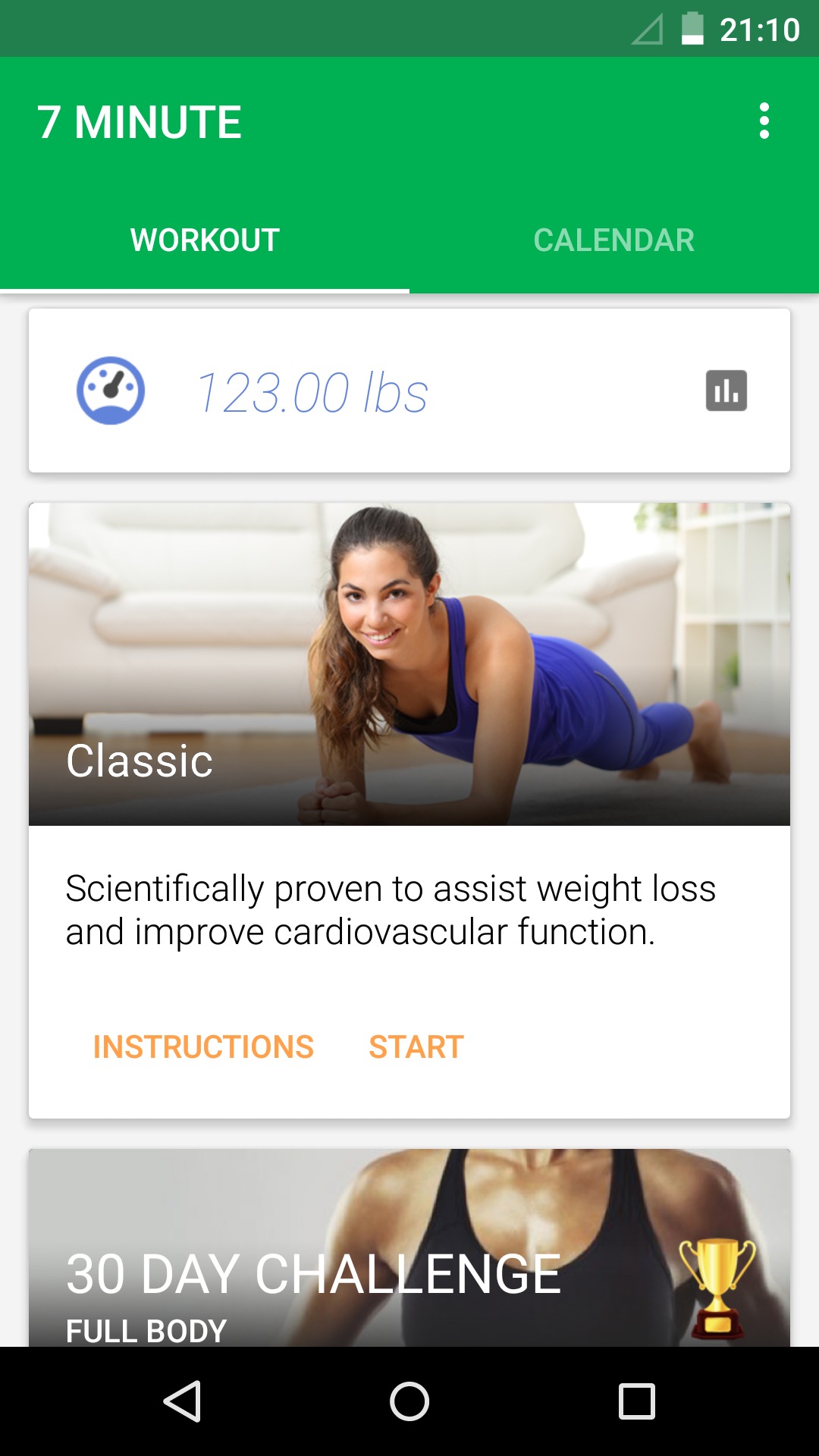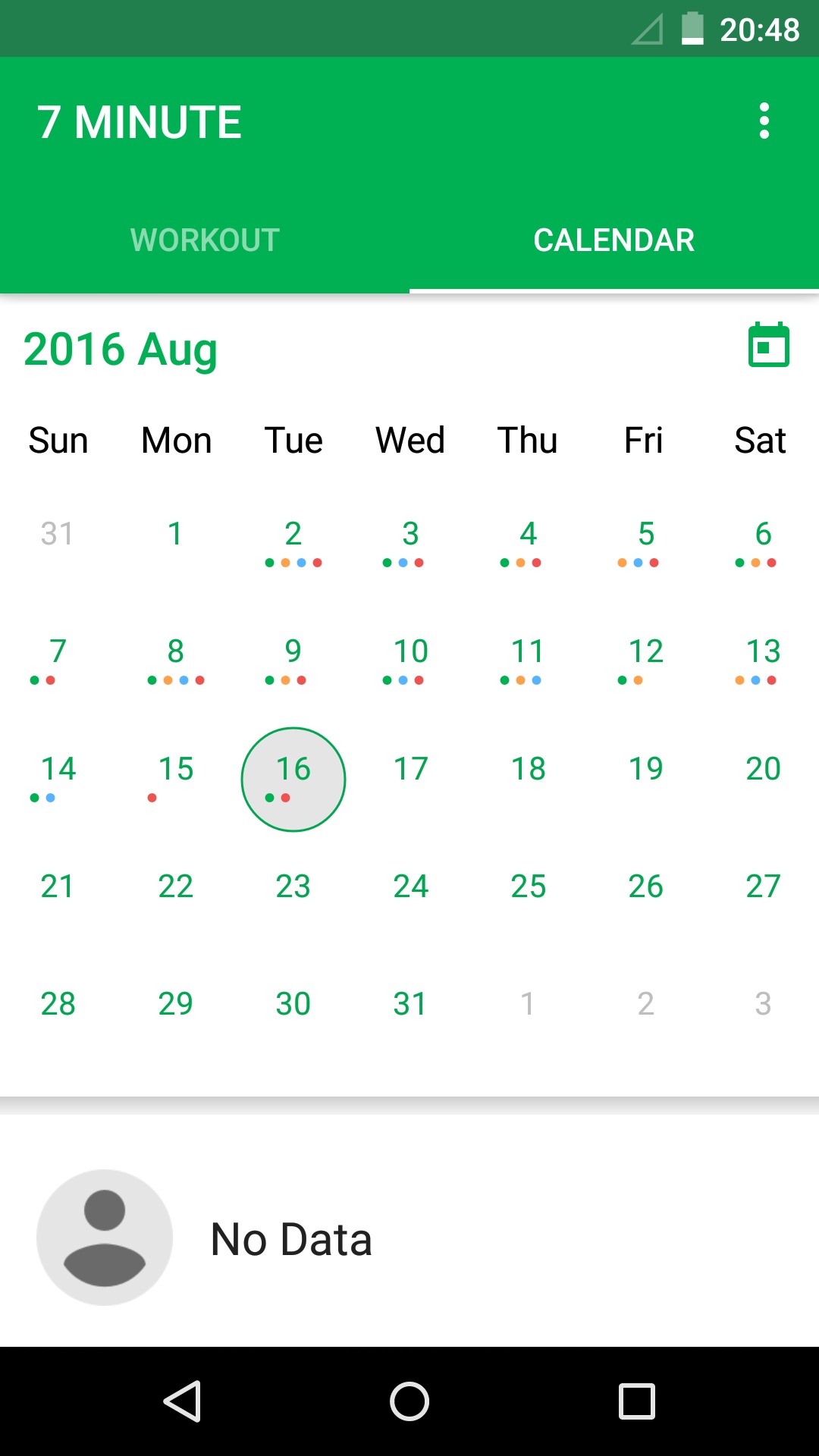 Tide
Tide is a timer app based on the Pomodoro technique. In short, this technique is about spending a limited amount of time on focused work. So, if you can't make yourself do homework or some other projects, you can fight your procrastination using this app!
What's remarkable about Tide is that it has a nice minimalistic design. Moreover, while you focus on something, you can listen to pleasant sounds like a forest, water, birds, and so on. You can even use this app when you chill – just put on some sounds and relax. So get the app now, stay productive, and rest well!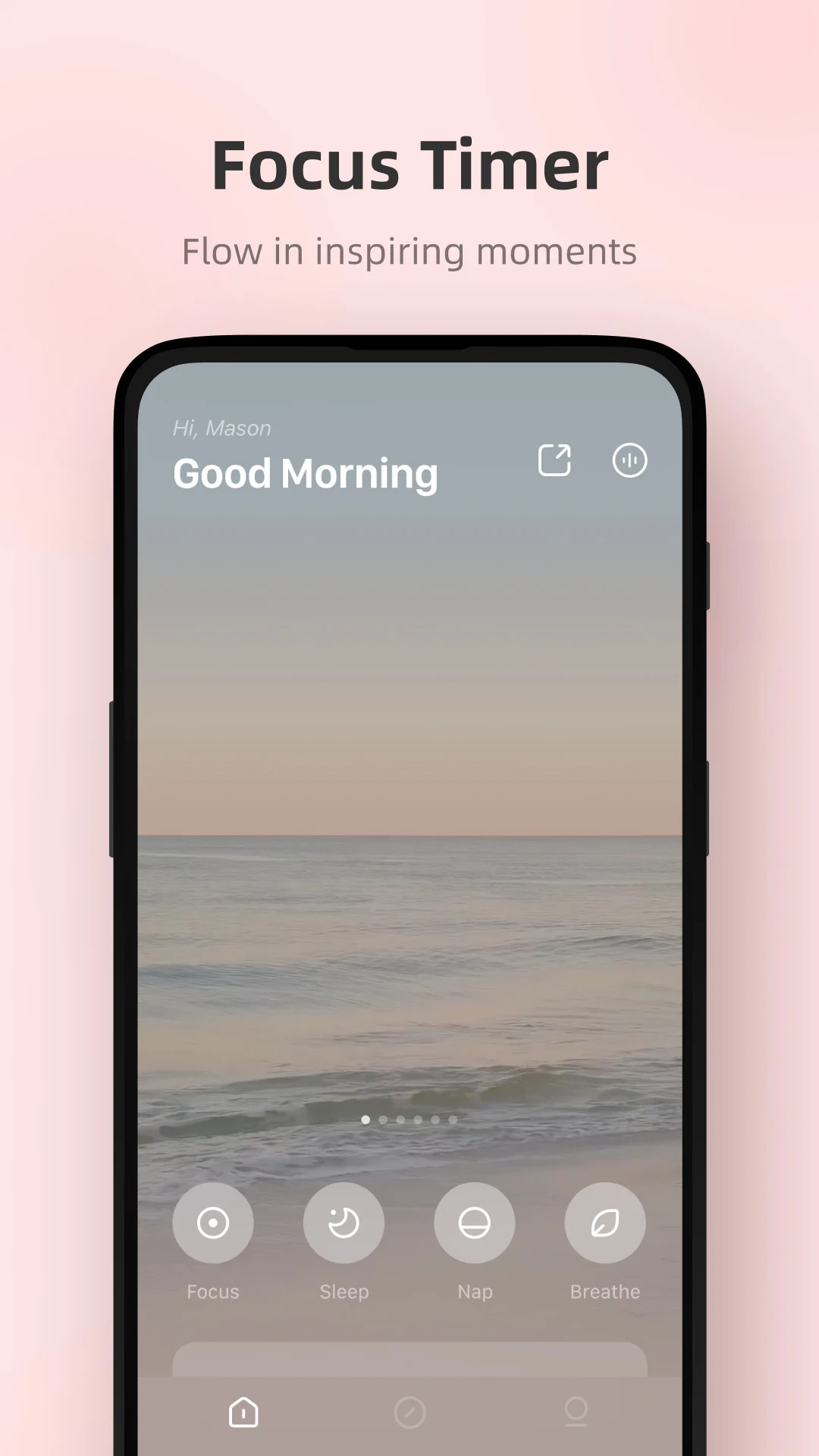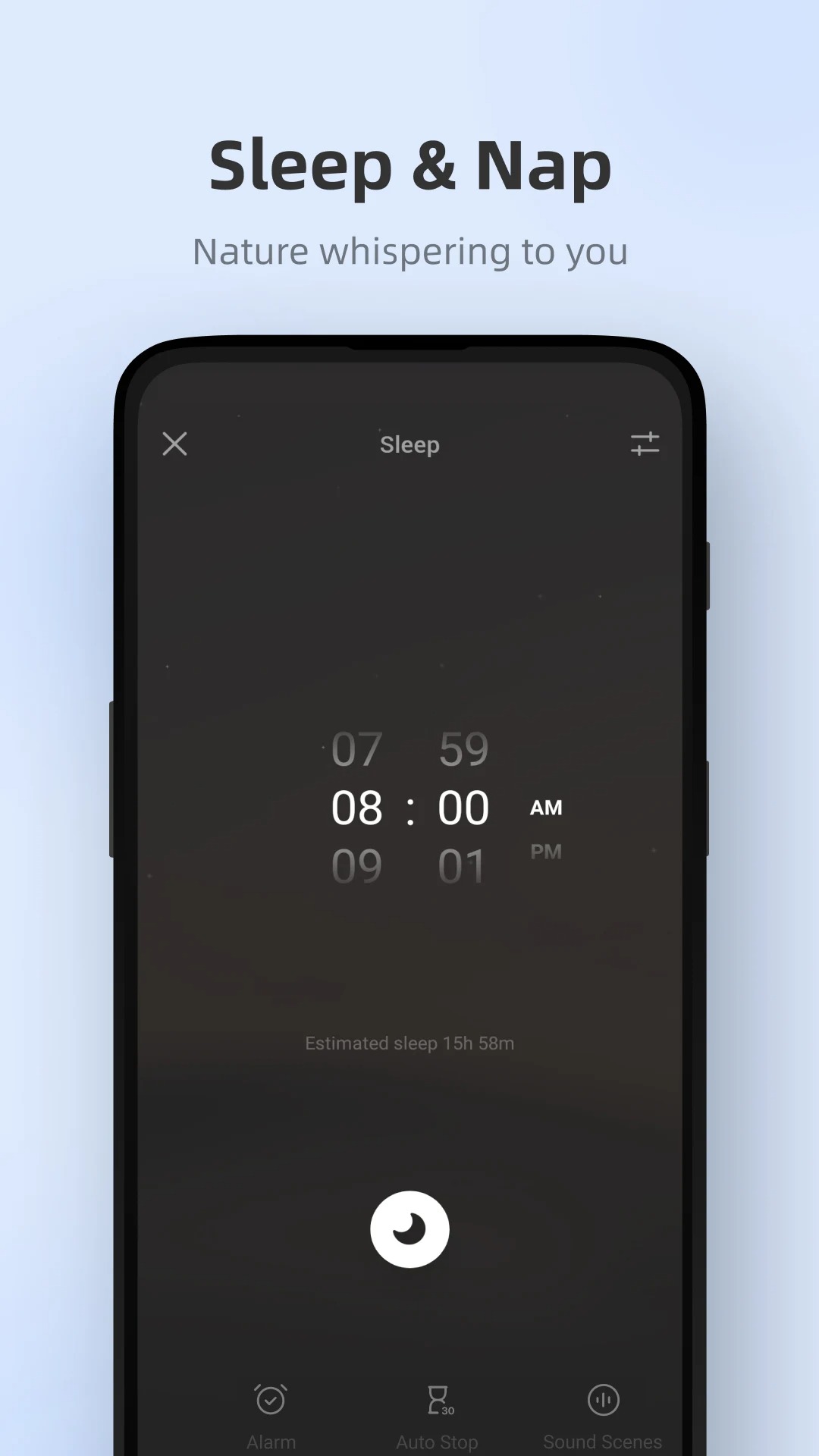 Calm
Studying takes lots of energy. At the end of the day, we all need to put aside our assignments and relax. Calm is a mindfulness & meditation app that will help you get rid of anxiety, emotional tension; sleep well and many other things.
You can listen to the sounds of nature and look at calming gifs or you can listen to guided meditations that have a positive impact on your mind. Download Calm now and get yourself a laid-back attitude!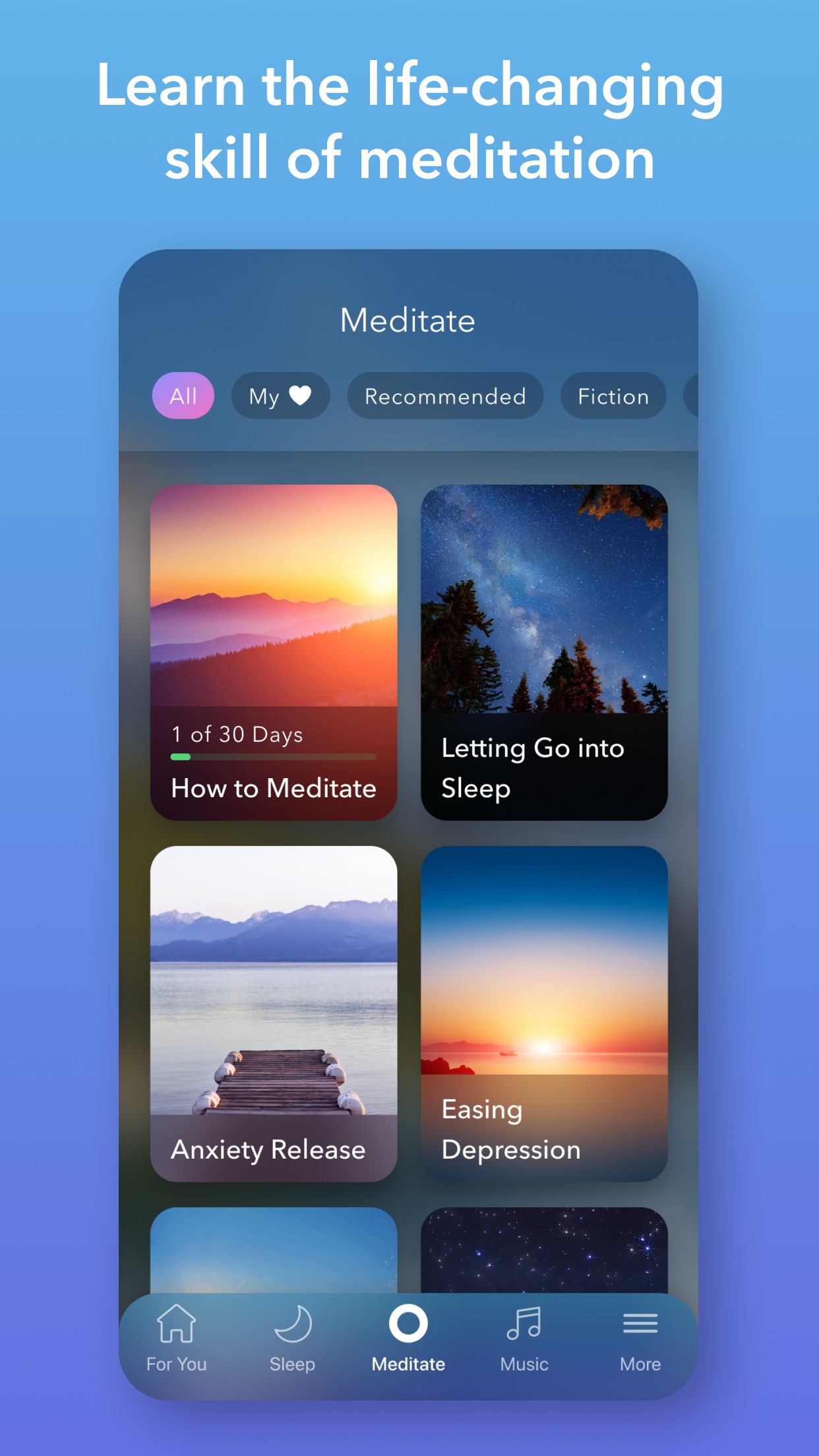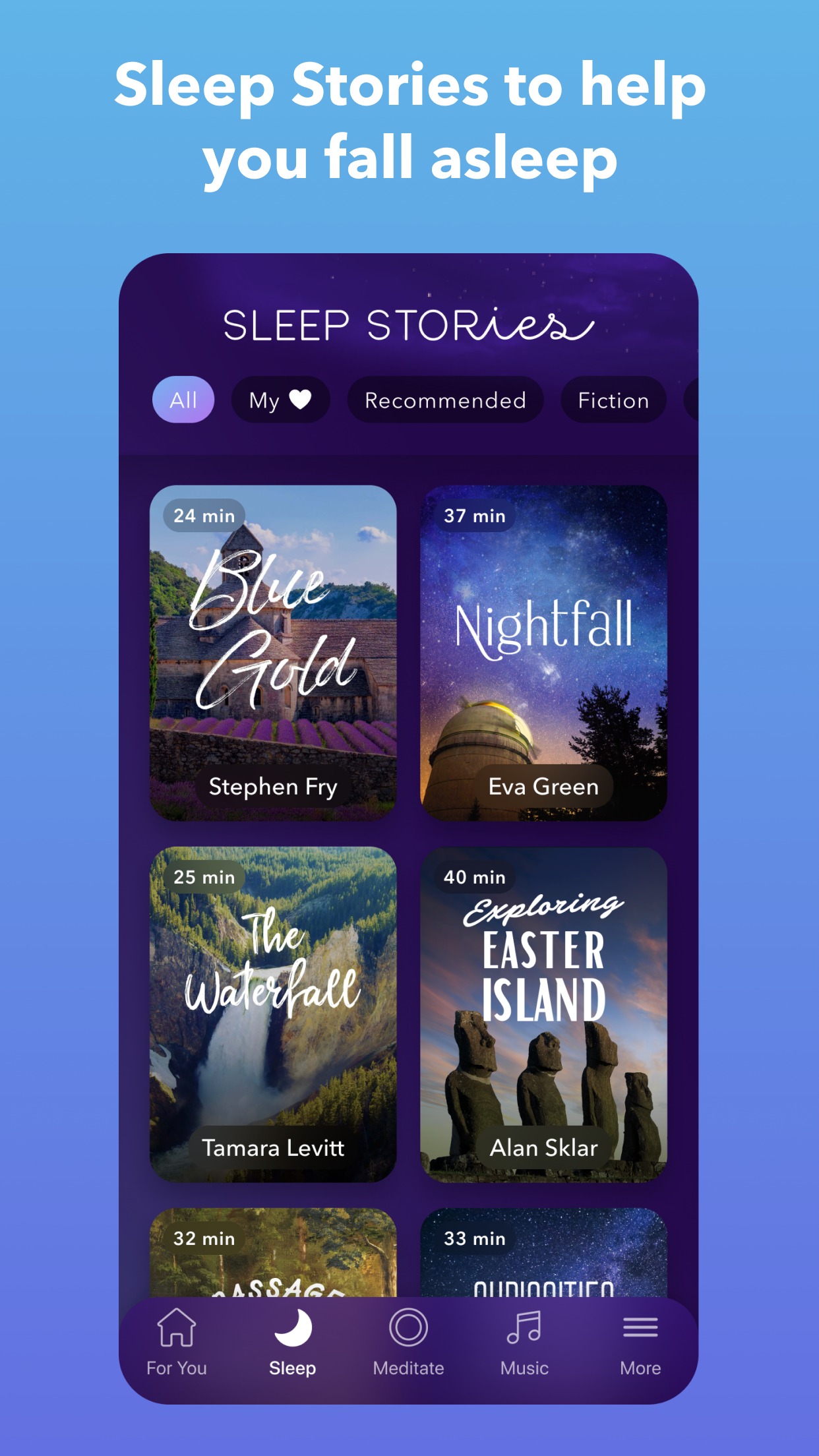 Todoist
Currently, this is the number one app to stay organized and plan your day. Well, teenagers tend to be not the most organized kind in the world, however, this app is so effortless in usage that everyone will love it for sure.
It can be used as a planner, as a reminder, it synchronizes with the calendar that you have on your phone and helps you to plan everything. You can highlight the most important tasks with different colors and also categorize all the tasks. Moreover, Todoist can be used as collaborative software, as, for example, organizing a party.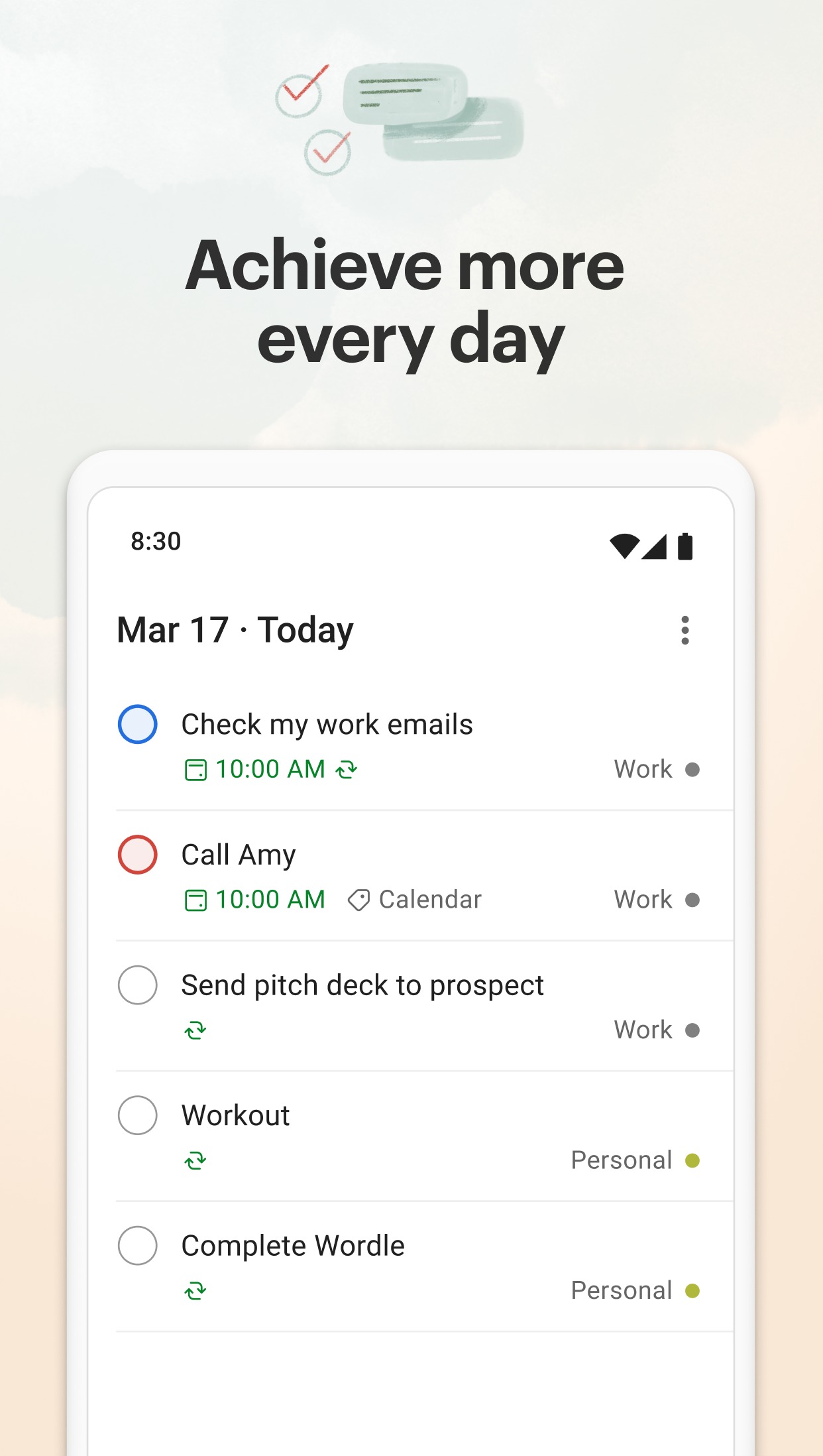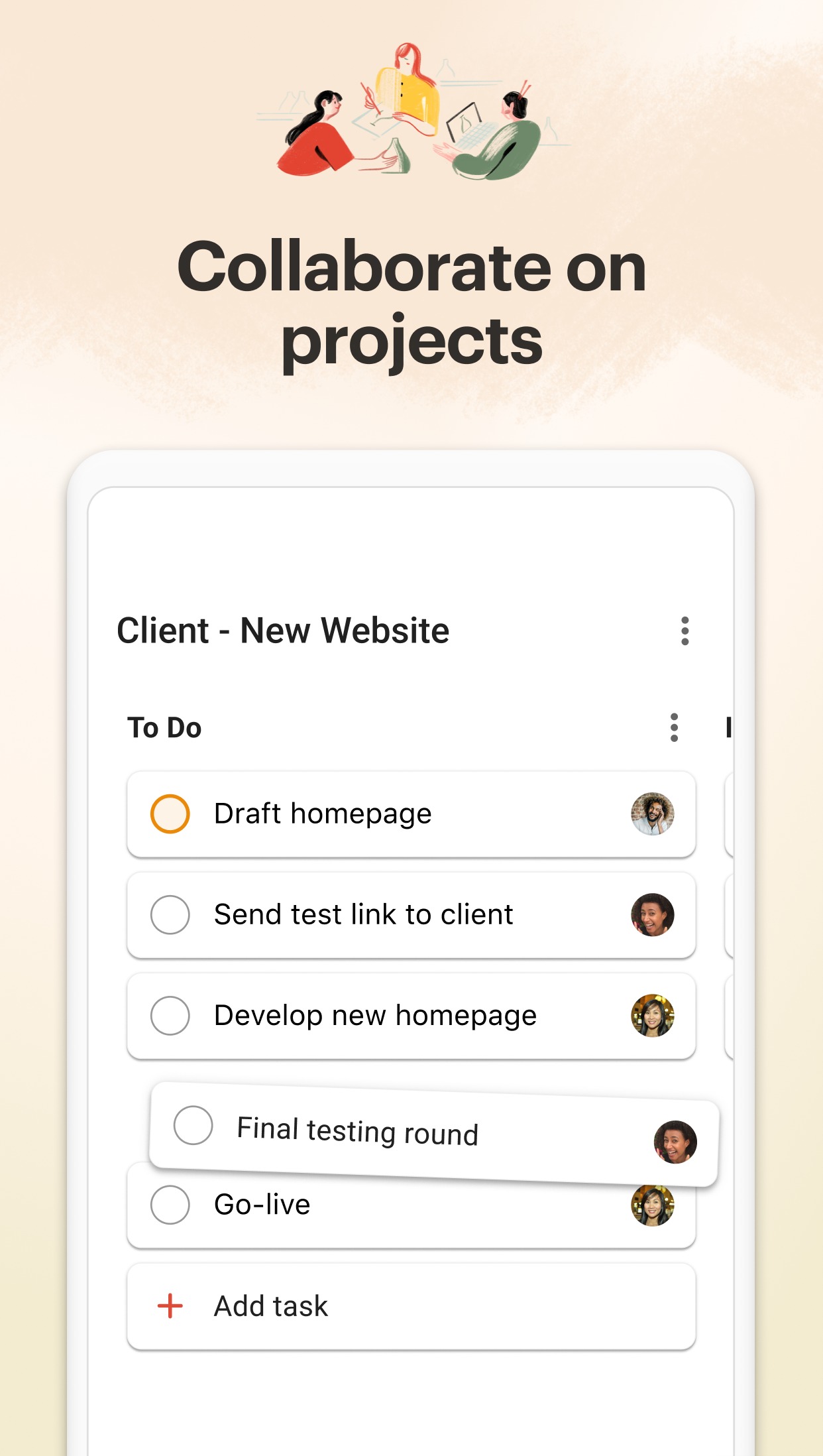 Walking App – Lose Weight App
The app will help you to achieve the desired result in losing weight in a matter of days. You can choose from ready-made workout plans or perform exercises of your own choice. There are different levels of difficulty available to you for a specific intensity, number of exercises and time to complete.
A pedometer of sorts guarantees the most precise information possible thanks to the activated geolocation function. It will allow you to track the exact distance covered, to calculate the calories spent and to know the number of steps.
You will also be able to see the time in which you walked the required number of steps. This will allow you to know your physical fitness to further establish a workout plan.
All your progress will be shown in graphs and charts. Thanks to them, you will see your progress in weight loss. Daily workouts will allow you to get statistics on your achievements. You will also be able to brighten up your training and exercise time with music.
Start your own playlist that won't bore you while you work out. You can also get helpful tips from trainers and read many articles on sports, weight loss and dieting.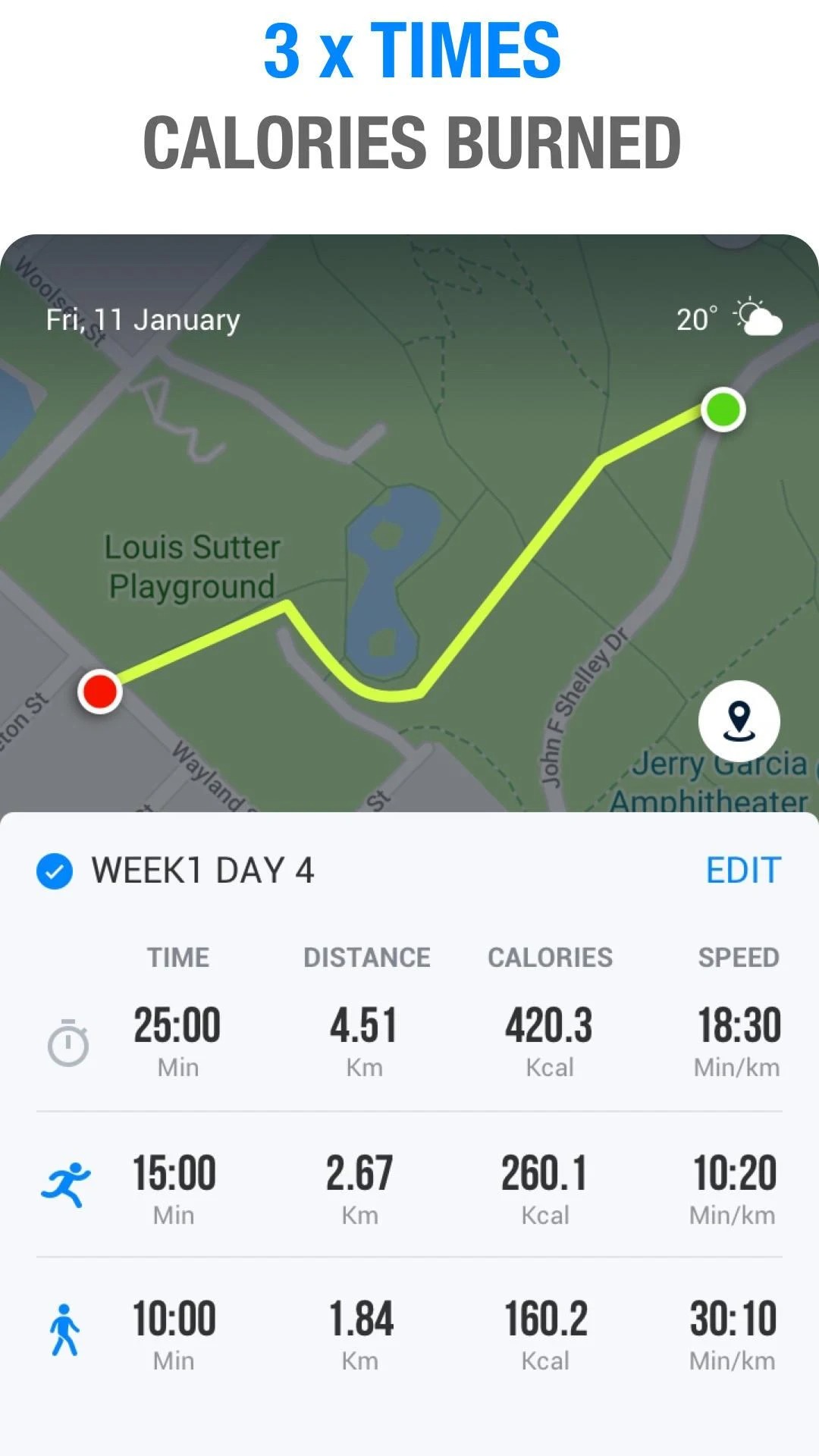 You may also like: 15 Free instagram followers apps (Android & iOS)
SoundHound Chat AI App
Use this app if you need to find the right route without changing to a foreign country. Find out which Chinese restaurant in that part of town has the highest rating. Take control of everyday problems: create a to-do and shopping list, set an alarm clock, and organize a schedule.
Your personal secretary understands you at a glance. Artificial intelligence will select the most suitable variants for leisure and find the best offers on the purchase of necessary goods. It will send a message to the right address and provide you with the latest information on the weather at the other end of the world.
If you wish, you can make it more difficult for SoundHound Chat Al. List the necessary conditions and search location, so that the artificial intelligence will independently perform a selection of a large number of suggestions.
Get the most detailed instructions on how to use household appliances or cosmetic devices. Check out blogs and streams on the topic you want. Don't waste your time searching and choosing the right options. Entrust this painstaking work to SoundHound Chat Al.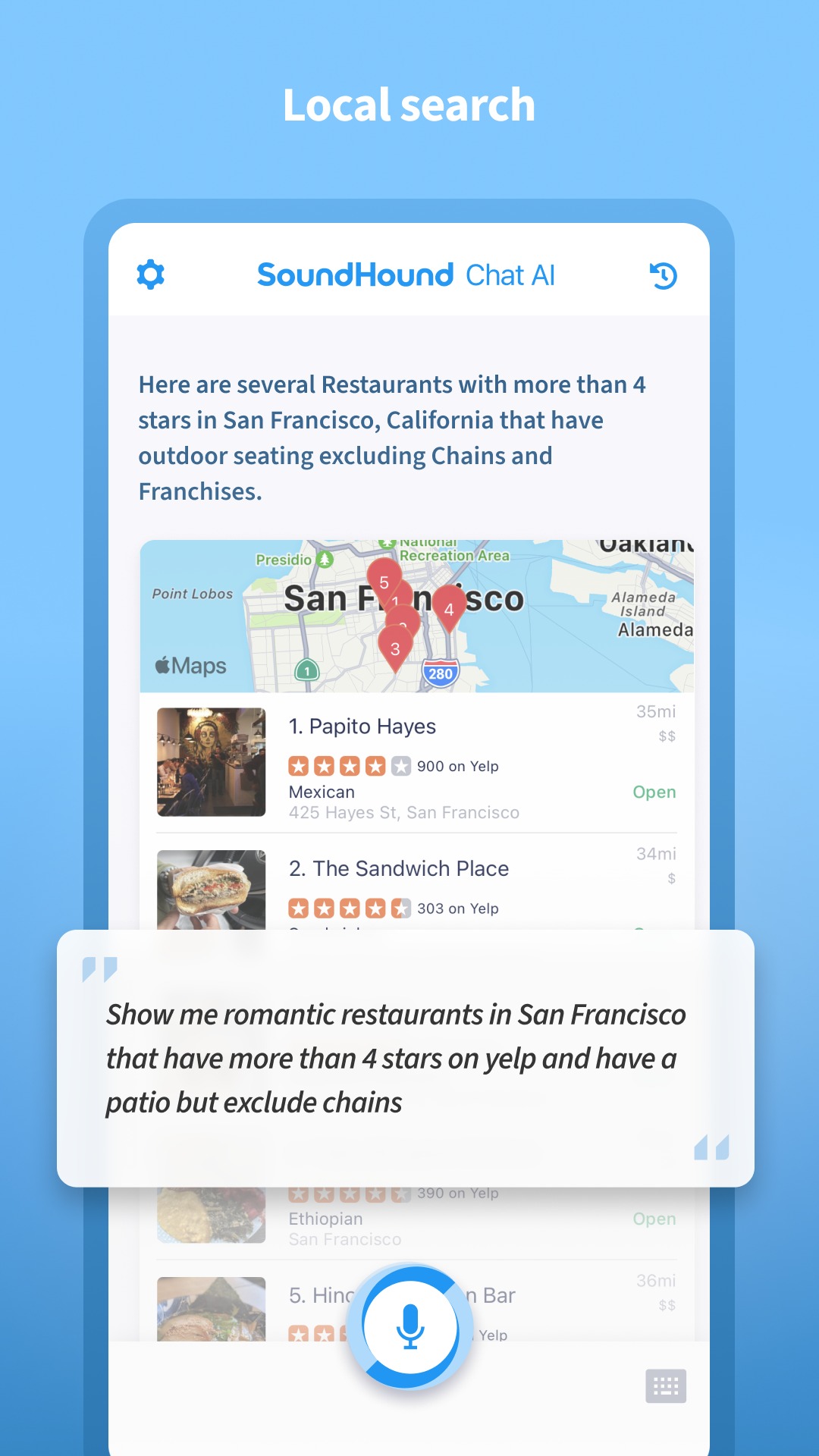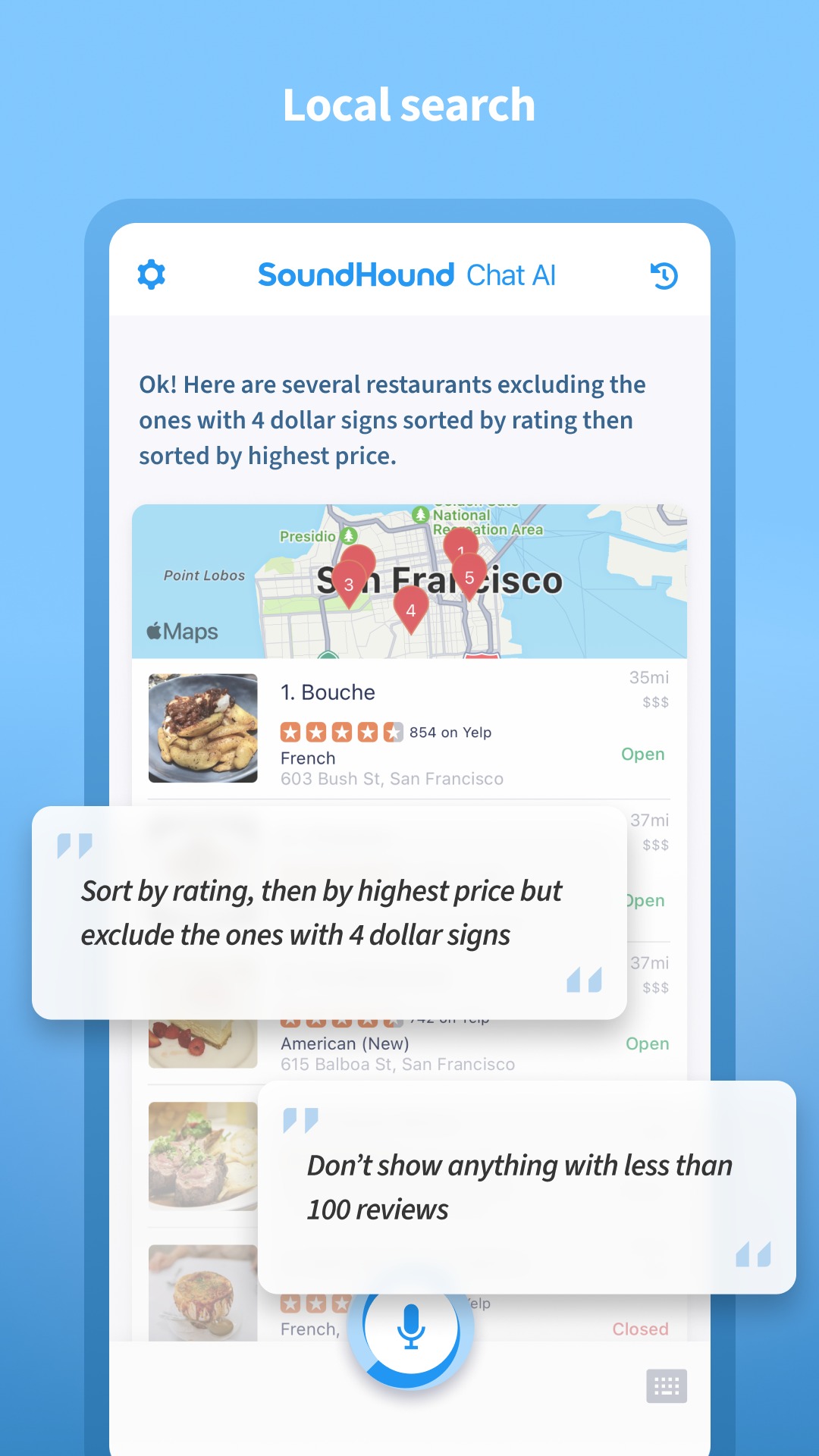 I hope you enjoyed reading this article as much as I enjoyed writing it. Stay tuned and choose apps wisely! Lots of love from Freeappsforme