Agree that it is much more convenient to have all documents and important papers in electronic format. You don't have to carry heavy stacks of sheets and notes with you. You don't have to scroll through every sheet to find the one you want.
Everything will be on your smartphone. It is especially convenient to have your medical data directly on your smartphone. Health electronic records apps have been developed to help you simplify the storage and organization of your medical data.
We have prepared a list of the 9 best apps on this topic. All of them are time-tested and proved to be effective and convenient. They will help you keep your health in excellent condition and won't let you forget about important appointments with doctors and important tests.
If you would like to learn more about another healthful app, then check out this article.
My Health Records
This is an excellent planner app for recording your health status. You can look at your ambulatory summary details. Keep track of your prescription. My Health Records will become your online assistant.
The app will show you all your laboratory analyzes. It is convenient to have such an app on a smartphone. You don't need to call the hospital for information about your health. Everything will be in the app. Make an appointment with your doctor and mark it in the app's calendar.
You will receive a notification of the meeting and definitely won't miss it. Open the message center to check your email. The app will send you important information about your health. Upload your medical documents to the app to have them with you at all times.
The app reliably protects your personal information. Don't be afraid of its safety. You can directly contact your health provider from the app. Send a message and you will receive an immediate response. This is convenient when you don't have time to call.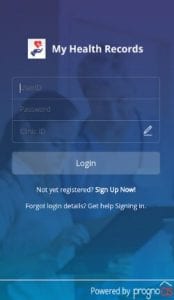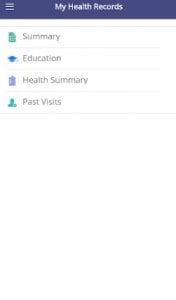 You need to register in the app to use it. Registration takes only a few minutes. You will get full access to the app after registration. You don't need to upload personal data to the app for it to work. You can do this later.
The app will help you save time while properly organizing your health care. You will always have instant access to your medical records. The app is 103MB. Its size will increase with use.
You may also like: 5 Best Health Insurance Apps for Android & iOS
EHR / EMR Health records
This app with a minimalistic design won't leave you indifferent. It has many useful menus for keeping track of your health. Let's start in order. The first menu is weight control. Write down your current weight and the app will analyze the information. It will give you weight recommendations and advice.
You will be able to look at the amount of muscle and fat in your body. This is useful for those who play sports and keep fit. Add information from your analyzes, visits to doctors, and clinical diagnoses so that you always have access to this important data.
What's more, you can use the calendar to mark your appointments and set reminders for future meetings. Create an event and the app will notify you. You won't forget about your hospital appointments. Set medication reminders.
You don't need to set reminders every day. It is enough to select the days of the week and the number of medication doses and the app will automatically remind you about them. Look at health charts to keep up with your physical condition. The app will even allow you to upload X-rays and add detailed clinical descriptions.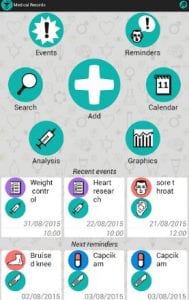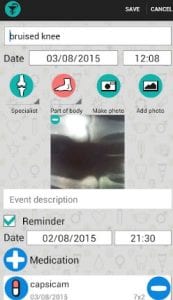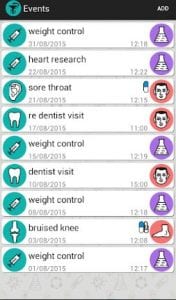 You will always remember all visits to the doctor. Just look at the history of events and you can find out the exact date and time. The app has a calorie calculator to help people who want to lose weight or gain weight.
Girls will like the menstrual cycle menu. You will always be ready. If you want to get pregnant, try a pregnancy planner. The app will show you the most favorable days for conceiving a child.
Believe it or not, this wonderful health assistant takes only 13MB. It has a 3-step system for protecting your personal data. Download EHR / EMR Health records and you can simplify the process of caring for your health.

Be Healthy – Medical Records
There are days when we just need our medical records. What should we do? Download this app and all your medical records will be at your fingertips. You can manage all medical tests, analyzes, appointments with doctors, and prescriptions for medicines.
A distinctive feature of this app is the ability to create a profile for your whole family. You can have the data of all your family members at hand. If you are a mother or father and you have several children, this app is for you.
Synchronize the app with iCloud and you can keep up with the health of your whole family. Set reminders for important medical events. The app will notify you several times and you won't forget.
Try a health calculator. It helps you calculate important health metrics in just a few seconds. The app will calculate your body mass index, daily calorie intake, golden weight for your body, and much more.
Register in the app and enter your basic information about your body. The app requires information about your gender, height, weight, and age. This will help Be Healthy make accurate calculations. What else do you need to stay healthy? This app will satisfy all your needs.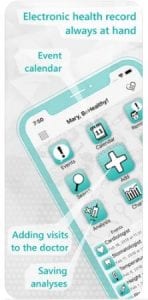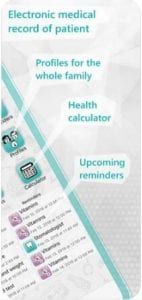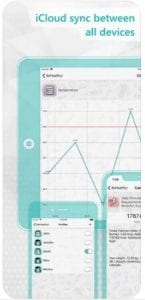 Be Healthy has a nice blue design. The navigation of the app is intuitive, so you won't get confused. All menus have icons with tips. If you need to take a lot of medications every day, set reminders.
It will remind you at a certain time of the day which medications you need to remember. The app is 74MB, but well worth it. Download it and you will have a medical assistant on your smartphone for free. Be Healthy will become a reliable protector of your health.
Dr.Pad: Patient Medical Records & Appointments for Doctors
Dr.Pad will become your personal health assistant. If your hospital has a traditional paper storage system, then this app will help you make a breakthrough in data storage.
It is very difficult to keep in mind all clinical records, prescriptions, notes to doctors. You can make your life easier by simply entering all the data into this app. The clinic may lose your data, but you will be calm because everything will be on your smartphone.
Dr.Pad has an iCloud medical data storage system. This means that even if you lose your smartphone, you can easily restore your data. Download the app and go through a short registration. Enter your details, and set up the clinic, and specify a few details.
Thanks to this app, your doctor will be able to see the entire history of your medical records. Doctors will be able to add new test results and clinical records, as well as send a prescription via SMS or email.
You can share your data with the doctors you like. The app will notify you about all medical appointments and medication intake. Taking care of your health has never been easier.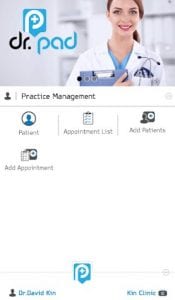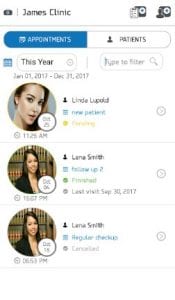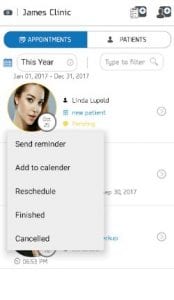 The app has a user-friendly interface with icon tips. If you want to expand the functions of the app, then buy the paid version. For example, you will be able to download data in PDF format as well as download audio and video files to the app.
Dr.Pad will give you 30-day trial access to the paid version so that you can check if this app is suited for you. You can refuse at any time. Your money won't be charged.
The app takes only 15MB. It doesn't work in background mode, so it doesn't affect the battery consumption of your smartphone. Download it and join 50 thousand users who take care of their health.
Medical Records Tracker
If you are looking for a simple app that will allow you to store your health information, here it is. Try Medical Records Tracker and it will do all the basic functions. Load your basic health information into the app.
Now you can find the required medical record at any time by simply entering the name of the document. You can also search for medical and clinical documents by keywords. The app will help you contact your doctor. You can send him or her a message or call.
Track your medications. The app will allow you to upload a photo of the prescription so you don't forget how to take your medicine. Set reminders and the app will notify you at the right time. If you have allergies, then select them from the list.
This health assistant will guide you on how to avoid allergy pathogens and what foods to eat. Keep a record of all your medical procedures and surgeries so that you don't forget about them and always have access to them.
You will be able to send any of your medical data by email.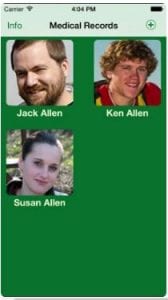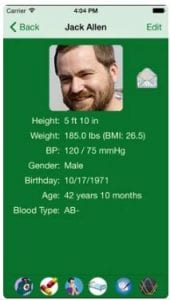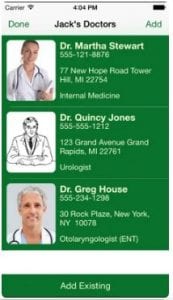 The app has a simple design in a calm green color. Navigation is intuitive. The app requires iOS version 11 and higher. It supports over 20 languages. You can also select metric units in the app settings.
If you need a health assistant, then this app is what you are looking for. It will automatically sync changes from all your linked devices. The app takes less than 15 MB and this is enough to fully perform its functions.
Download it and you can forget about the heavy stacks of your medical records. Everything will be on your smartphone.
You may also like: 13 Best Health Coach Apps for Android & iOS
Medical records
If you have several doctors, it is difficult to keep all the appointments and medical records in your head. Some documents may be lost. This app will help you organize your health care properly.
Your medical records, analyzes, chats with doctors, and your own records will be in one place. All you need is a smartphone with a battery. Write down your doctor's recommendations right at the hospital so you don't forget important information.
Your doctor will help you make the right medical records. You will be able to check your medical records and prescriptions anytime and anywhere. The app will show you all your diagnoses, days of meeting with a doctor, prescriptions for medications, and also organizes the consumption of medications.
You will be notified a few hours before an important event or 5 minutes before taking your medication. You can store multiple medical records in this app. Create separate folders for all your family members.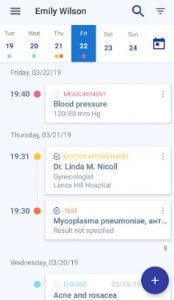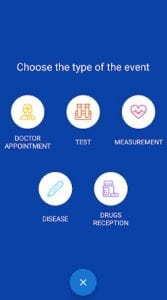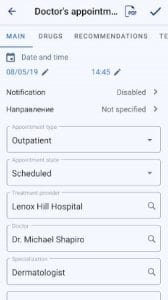 The app has a stylish interface like a planner. You can also track changes in health indicators. Enter data on blood sugar level, your weight, blood pressure. The app will compile the dynamics of changes in health indicators.
Registration is very simple and takes less than a minute. You need to confirm your email. The app has been installed over 50 thousand times. It is a great electronic health assistant for your whole family.

Map My Health| Electronic Health Record (EHR)|
Map My Health is an excellent electronic platform for monitoring your health. It is suitable for all people, regardless of age. This is a great solution for those who always forget everything or for busy people.
The app allows you to manage all your medical records anytime and anywhere. You will be able to get better quality medical care thanks to the innovative technology of selecting medical providers. The app will provide you with a wealth of information about the best medical professionals.
It's easy to communicate with doctors in the chat rooms of the app. You can get health advice without leaving your home. EHR will make your life easier and help you better manage your health.
Save any kind of medical records to the app. You can quickly find them at any time. Just enter a keyword and the app will find all the matches. The app also has many useful health articles.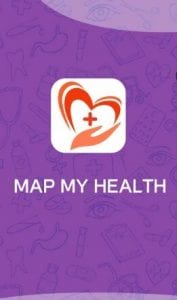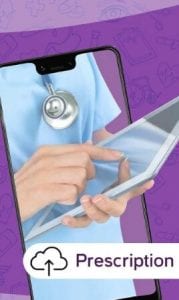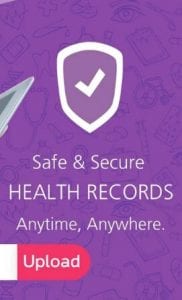 Accessibility is one of the features of the app. Some medical records are very difficult to understand. Don't worry, the app will decipher all the difficulties for you. The app reliably protects all your personal data from hacking.
Feel free to upload medical records to the app. We are most pleased with the quality of care. You will be delighted with the service. The app weighs only 10MB and does an excellent job. Try it and your health will be under control.

SynappseHealth: Health Records
Do you want to organize your health time practically? Then download this simple app to help you do basic health maintenance. Add your medical parameters so that the app makes the right recommendations.
Record all diagnoses and medical records in the app. You can take notes right at your doctor's office. So you will definitely not forget important information and you can always repeat it. The app doesn't require an Internet connection to work.
You can use it anywhere. Check the meaning of the symptoms. The app has a large health library with detailed info.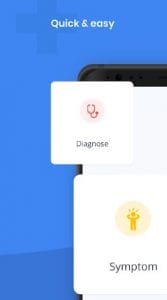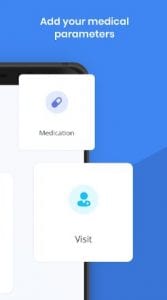 SynappseHealth has a nice and user-friendly design. Nothing is depriving in it. Another advantage of the app is the absence of ads. Nothing will distract you.
It is convenient to have all your medical records on your smartphone. Sometimes important documents can get lost. This won't happen with SynappseHealth.
The developers keep updating the app with new features. It takes only 34MB. This is enough to work quickly and without errors.

Multi-Profile Medical Records
Multi-Profile is one of the newest electronic medical recording apps. Create your account and sync it with your family members. The app has a lot of menus. Open the tab of visits to the doctor and you can see the history of visits.
You won't forget important appointments with doctors. Set a medication reminder. The app will remind you if you don't mark in the app that you have taken medication. Create medical records with detailed descriptions.
You can personalize the app in Settings. If you want to get more features, then buy the premium version. The app will allow you to always have your medical history at your fingertips.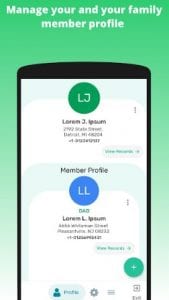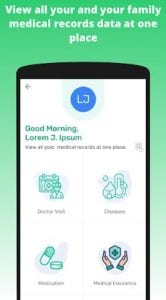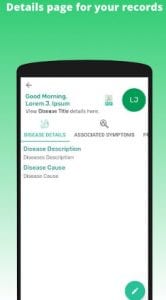 The app has a nice design with easy navigation. You will love the green theme. It doesn't have annoying ads. It keeps your information private.
The app is gaining popularity. It has already been downloaded more than 5 thousand times. Install it and let Multi-Profile take care of your medical records and health!

You may also like: 33 Best Health Apps for Android & iOS 2017