Do you know that singing is a great way to improve your brain activity and relax? Then you need to practice singing as soon as possible.
This is why we decided to find and collect a list of the best apps that can help you make your voice sound better.
By the way, if you are interested in learning music professionally, make sure you check another article: 8 Best Apps to Learn to Read Music (Android & iOS).
Most of the applications mentioned in the article are free of charge and available in App Store, as well as in Google Play.
Vox Tools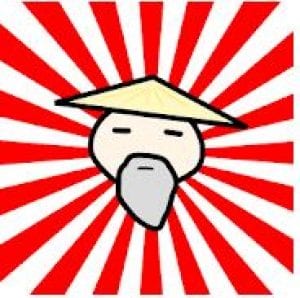 This application was created to help you to improve your singing voice. Even if it is your first singing experience, you can be sure that it will be easy to start.
To make your vocal technique better, you need to discover all the functions of the app:
Personalized training. Vox Tools gives you all the detailed instructions and lessons packed with profound explanations. 

The opportunity to customize the app according to your needs. Create your own workshops and exercises to master the necessary skills.

You can choose your voice type. It will be different for men and women. 

The app tracks your progress. You can see what you can do better and analyze your failures.
Vox Tools has a pretty simple and friendly interface so that you won't struggle to understand how it works.
The application was created by professional singers. This is why most of the exercises and lessons are so profound and interesting.
You can download the app for free from Google Play, as well as from App Store.  The Vox Tools app is rated 4.6 out of 5 in App Store, which is a very high rating. 
Still, there is a huge disadvantage: the app is rarely being updated, so you can not hope for new features and bug fixes.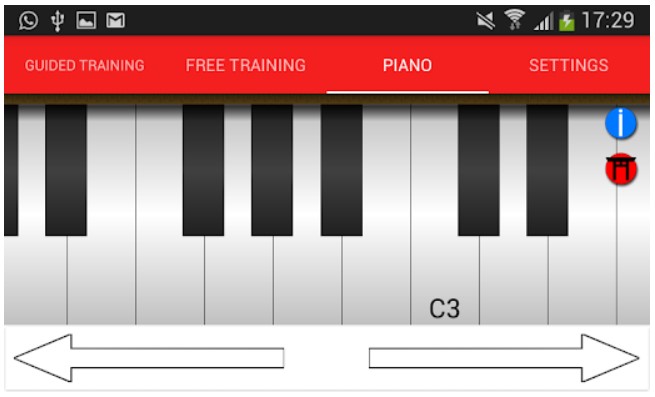 You may also like: 11 Best Music Composer apps for Android & iOS
Sing Sharp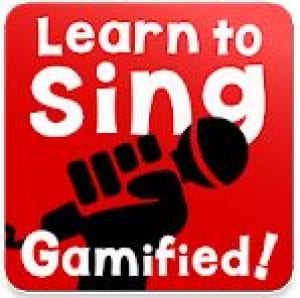 Here is another cool app for singers. Sing Sharp is an amazing educational tool that can teach you not only to sing well but also to broaden your musical outlook.
In this application, you will get access to a wide range of functions:
Vocal Range. It will help you find out your highest and lowest pitches. This will make you understand how to practice them.

A great variety of levels – from the basic exercises to the most advanced ones.

Special exercises to build up your musical sense.

A flexible system of achievement tracking: the app remembers all of your victories and failures. You have access to your progress statistics. 

Cool studio effects. It will be good for those who like karaoke singing style.

You can download your favorite music from iTunes and practice singing it until you are perfect.

Great exercises to warm-up your voice. They are constantly being updated so you will discover something new every day.
The app is free with ads. If you find the ads too annoying, you can always remove them. 
There are some in-app purchases but all the basic stuff is free. 
You can get it now on App Store or Google Play.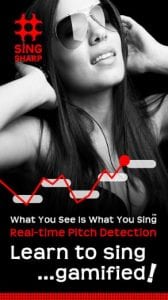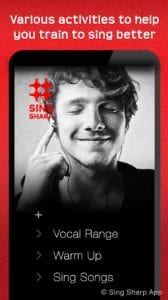 Learn to Sing – Perfect Pitch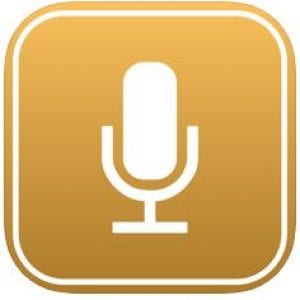 It's time to practice your beautiful voice. Perfect Pitch has a special and unique method of teaching.
5 great functions of the application will make you a great singer. The most popular of them are the following:
A cool training program that can boost your motivation and singing skills. The program consists of 10 levels. If you go through them step by step, you will gradually increase your performance.

Many lessons (more than 50). They are very easy to understand even if you are a non-professional singer.

Octave control. You can set a low, medium, or high level. 

The possibility to import your favorite songs from the Internet and practice singing them. 
You can enjoy all the free stuff but if you would like to go premium, you will get even more:
Extra exercises to warm-up your voice.

Track Statistics that is being updated every day.

No ads or in-app purchases.
Year membership will cost you 9.99$. If you are not sure that you would like to use the app for the whole year, you can buy a 3 Month membership – it will cost only 4.99$.
Warning: the size of this application is big – 173.8 MB.
You can get the app from Google Play or App Store.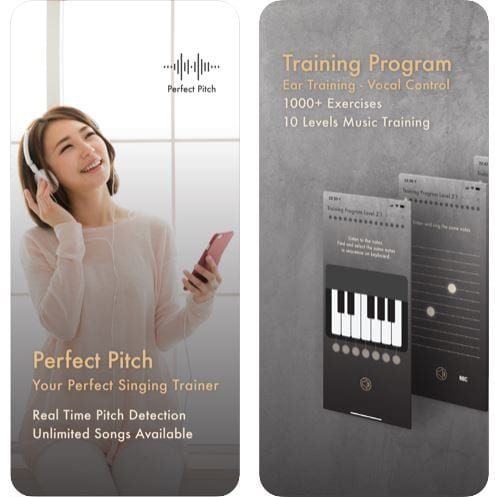 VoCo Vocal Coach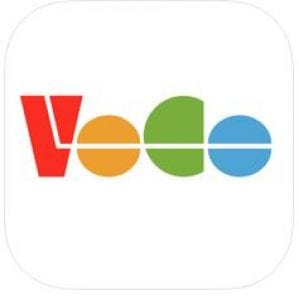 This is a nice vocal training app that will make your voice sound perfectly well.
The main feature of the application is the method called "sing-listen-repeat". As it might be clear from the name of the method, you teach yourself by repeating the same pitch again and again.
It is also useful to track your progress. One of the ways to do it is to create various playlists with your voice recordings. Maybe you'll dislike the idea at first but later you'll be grateful to yourself for doing this.
Another good feature of the application is a great number of useful exercises. Make sure you try all of them.
If you are interested in listening to classical music, you should check 9 Best apps for classical music radio (Android & iOS).
VoCo is extremely easy to use, even if you are not a skilled user of a smartphone or a tablet. The interface of the app is simple and friendly. It can be easily customized to meet your demands.
Still, there is a huge disadvantage – the size of the app is almost 50 MB. This is terrible if you try to save your phone memory.
There are no glitches or bugs, the app is very reliable. This is why it has such a good rating – 4 out of 5.
You can get this cool application on App Store or Google Play for free. There are some ads but they are not too irritating.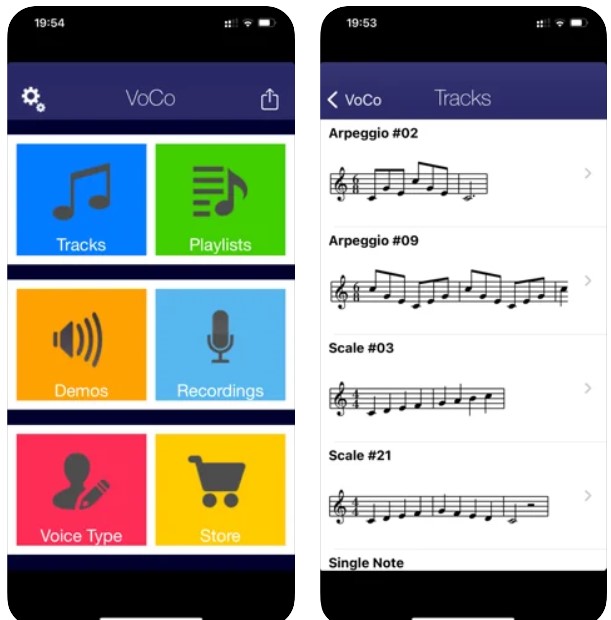 Karaoke – Sing Karaoke, Unlimited Songs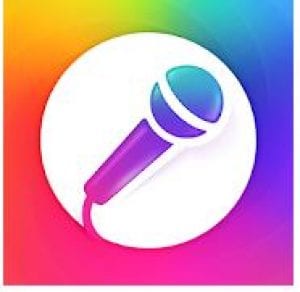 You might be surprised to see a Karaoke-like app on this list. Still, it is proven that Karaoke is an effective way of learning to sing, especially if you are a beginner with no musical education.
In this app, you will discover a wide variety of cool functions that will make a process of singing a real pleasure:
A huge and impressive catalog of popular songs. You can choose your favorite ones among various genres.

Records of your voice. Make sure you create a playlist of your covers. Later it will help you to track your progress. Listen to your voice again and again and do better next time.

Listen to the others and compare yourself with them. Vote for the best singers in the application.

When you have created your great covers, share it with the world. You can do it via social networks, such as Twitter, Facebook, or Instagram.

The content is constantly being updated. 
All of these features will be available for free. Still, if it is not enough, you can always go premium and get even more cool features:
Premium songs catalog. There are many VIP catalogs you will find right after the download.

You will be able to save as many records as you want. 

Additional video themes and sound effects. 
All the functions are included in the price.
The application is rated 4.5 out of 5. It is very reliable and there are no bugs and features. 
Karaoke is available for free (the basic version) on App Store, as well as on Google Play.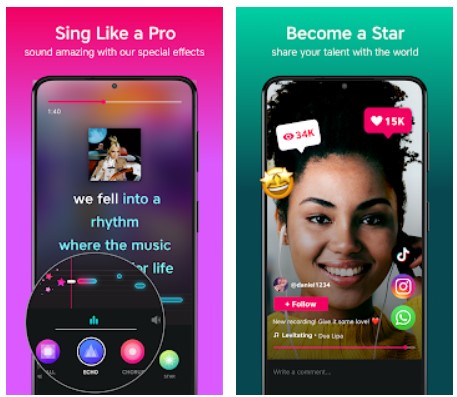 StarMaker – Sing Karaoke Songs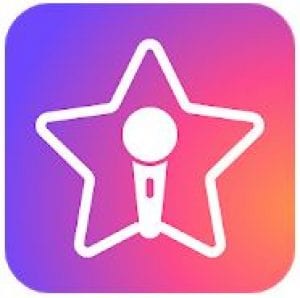 Do you want to become a star? Of course, you do if you are reading this article.
Well, now we've got something cool for you. 
StarMaker is the most popular and exciting applications of 2022.
You will find a lot of great functions that will make you a good singer:
The opportunity to choose songs. The catalog is being updated all the time, so you can easily find all the hits, even if they are new.

Recording your songs is also a big thing. Not only you can record your voice but you can edit it as well. This is a cool option if your singing skills are not perfect but you want to share your cover with others.

You can add images or videos to make your records unique and outstanding. 

There is a cool option called 'duet'. It allows you to collaborate with your friends and sing together. It's a great way to become famous in the app.

Once you have finished recording, share it via Facebook. You can attach your account to the application to post your covers automatically.
And all of these functions will be available for free. There are some ads but they don't appear too often.
You can download StarMaker from App Store, as well as from Google Play.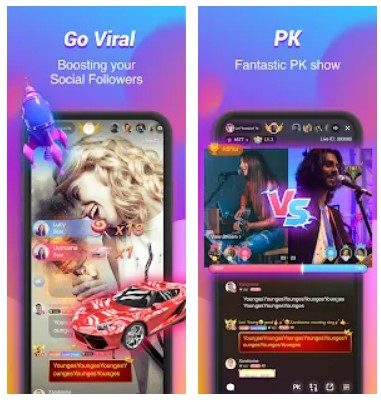 Voloco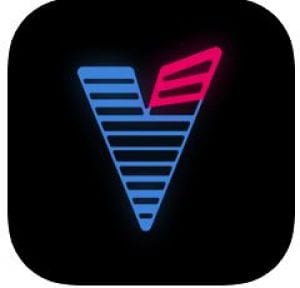 This app was created for beginners in singing. Even if it is your first singing experience, Voloco will make it pleasant and exciting.
We guarantee that you like the application due to a wide variety of functions you will get for free:
Easy result sharing. When you are done with your song, you can share your cover with the world and get feedback at a click of a button.

A library of beats. You can make your voice sound better using various effects.

Recording. This will be extremely easy. You need to record your voice and then analyze your mistakes.

Many cool effects to make your voice sound better. Of course, you need to practice to achieve this aim but using additional effects might be a good idea too.
Voloco is a very reliable app. It will carefully keep your data and track your progress. There are no bugs or technical problems. 
This is why the application is rated 4.8 out of 5. 
Nevertheless, there is a huge disadvantage – the size of Voloco. It is almost 53 MB, which might be too much if you are trying to save your phone memory. 
The only serious downside is that Voloco is available in App Store only. It is free with ads.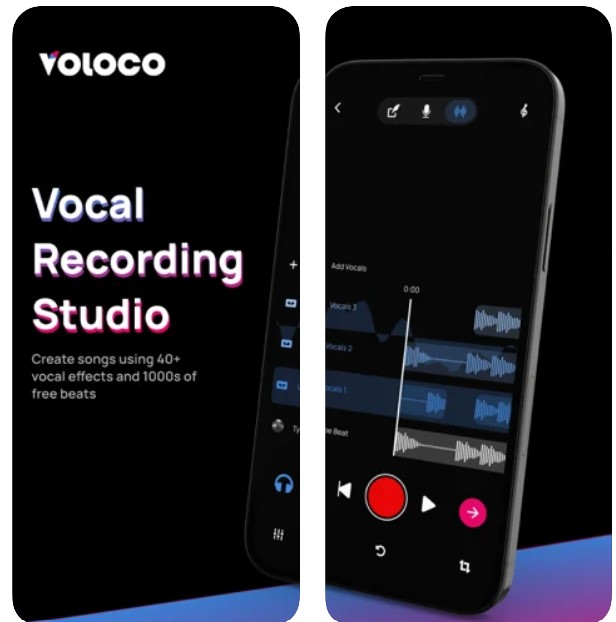 SingTrue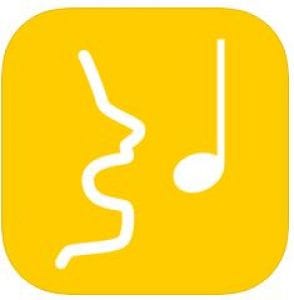 If you aim at being a good singer, then you need to download an easy and effective application. SingTrue is one of them.
The main principle of the app is the following: there are no bad voices, there are bad teachers. If you practice enough, you will get results anyway.
30 interactive exercises will help you concentrate on your voice. The app will track your failures and progress. You can go back to any exercise, even if you have finished the level.
Does it mean that SingTrue is for beginners only? No, never. If you are a singer or a musician, you can enjoy all the functions of the app too. And it will be useful because there are various levels. Choose the most advanced ones and train your ear!
All the exercises were created by professionals, this is why you can be sure that they are effective.
There are also some good listening exercises. They are very useful, even though if you are learning to sing, listening practice will be a great way to achieve your aim.
Another cool feature is the interface of SingTrue. It is extremely simple and down-to-earth. This is why you can fully concentrate on singing, not on struggling with the app's complicated options.
SingTrue is available in App Store for free. There are some ads but they are not too irritating.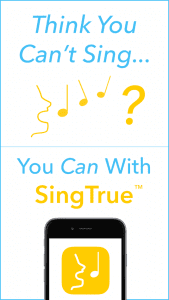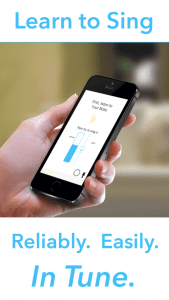 Vocal Trainer – Singing Better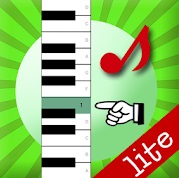 Vocal Trainer enables users to hone their singing skills. The application comes with multiple vocal exercises filled with simple guides.
Once you have launched the application, you will instantly get to the homepage containing the following sections:
Introduction
Exercises
Settings
Warming up
If you have just started to use the app, tap on the first section to find out how everything works there. After that, you can open the Exercises section.
Here you should select the preferred skills level ranging from the beginner up to the advanced ones. In a few seconds, you will gain access to the list of exercises.
Due to this app, you can also take tests to train your skills. Each test takes just around two minutes and contains 12 exercises.
Moving on, Vocal Trainer allows you to customize a great variety of settings. For example, you can adjust the preferred vocal range, sound parameters, and sensitivity level.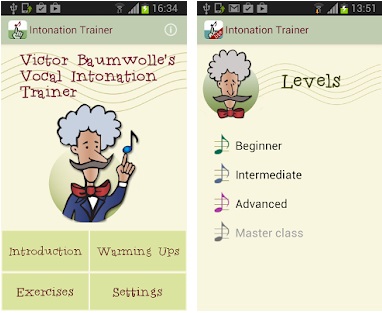 Riyaz – Learn Singing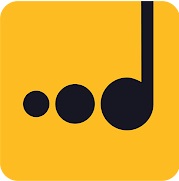 In Riyaz, users will gain access to free singing lessons developed by seasoned vocal teachers.
The application provides you with a great variety of songs and over 100 courses suitable for both adults and children.
As soon as you have downloaded this tool, you will have to log in via Google or Facebook. After that, the app will ask you some simple questions to help you to achieve maximum results.
The process of singing training is pretty simple. Once you have selected the desired song, the app will show you real-time guides and you should listen to the proper recording. Then, you can start singing.
Moving on, users can keep track of your performance via the integrated color indicators: Red (Bad), Yellow (Average), and Green (Good).
In the last stage, the app will show you detailed data of your progress and the mistakes you have made.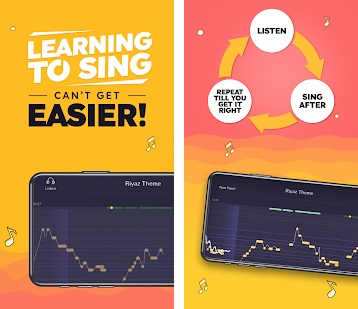 You can also check: 11 Best music caching apps for Android & iOS 
SolFaMe: Voice tuner & singing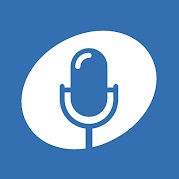 SolFaMe enables users to train a musical ear and simply recognize each note by spelling or sound.
When you have enabled several permissions, you get to the homepage straight away. Here you will find the following sections:
In the first section, users can try both musical and singing exercises. Once you have tapped on the desired one, you can choose an appropriate level ranging from the beginner up to the advanced ones.
However, you should perform each exercise for a certain period of time.
Moving on, the integrated tuner allows users to customize their voice to the selected note. On this page, you can set a musical note and enable both low and high pitches.
And in the last section, you will find multiple games that will help you to boost your musical skills.