The development of modern technology has led to the fact that every person has a smartphone. Now you can shop and chat anywhere in the world. Besides, these gadgets provide free access to mobile earnings.
Even if it's not a lot of money, you don't need to invest and you do not need to study. It is enough to connect to the Internet to be able to earn money anywhere in the world. Not all smartphone owners suspect that their gadgets may become a source of income.
In fact, making money on the phone is quite simple. To do this, you will need the help of special applications. They, in turn, are of several types.
You can view sites or various videos. Leave comments and download applications. There are many simple steps to making money.
The topic of mobile earnings is of interest to many users. This list contains the best-earning apps for mobile phones running Android or IOS.
Try more ways to get extra money using these best apps that pay you to watch ads.
Panel App – Prizes & Rewards
The Panel App – Prizes & Rewards app will pay you for simple tasks. To make money in this program, just go to "New Orders", "Active Orders" and "Withdraw Money".
In the section "Order History" displays all the orders that you started to fulfill. Also, stages of "completeness" are noted here. All possible ways of making money are registered on a separate application. Checkmarks state completion or non-fulfillment of a task.
How to earn more? Go to the "Referrals" section. There is a special code. The distribution of it over the network will provide you with stable passive income. Also here you can copy a special link. This you can send to anyone for an invitation to the application.
If you have any questions about working in the application Panel App – Prizes & Rewards, then you can contact support. It usually takes a few minutes to answer.
The application has an interesting news section. All the most profitable contests and promotions are collected here. Sometimes here you can find various articles about mobile earnings or updates.
You can also chat with other users of the application Panel App – Prizes & Rewards. There is also a special section for this. The information section provides answers to frequently asked questions. The application interface is very simple, so you will not have any difficulties.
The application Panel App – Prizes & Rewards has a large number of tasks. Besides, the smallest withdrawal amount is very low. The withdrawal of funds takes place promptly. You can withdraw funds to a bank card or electronic wallet.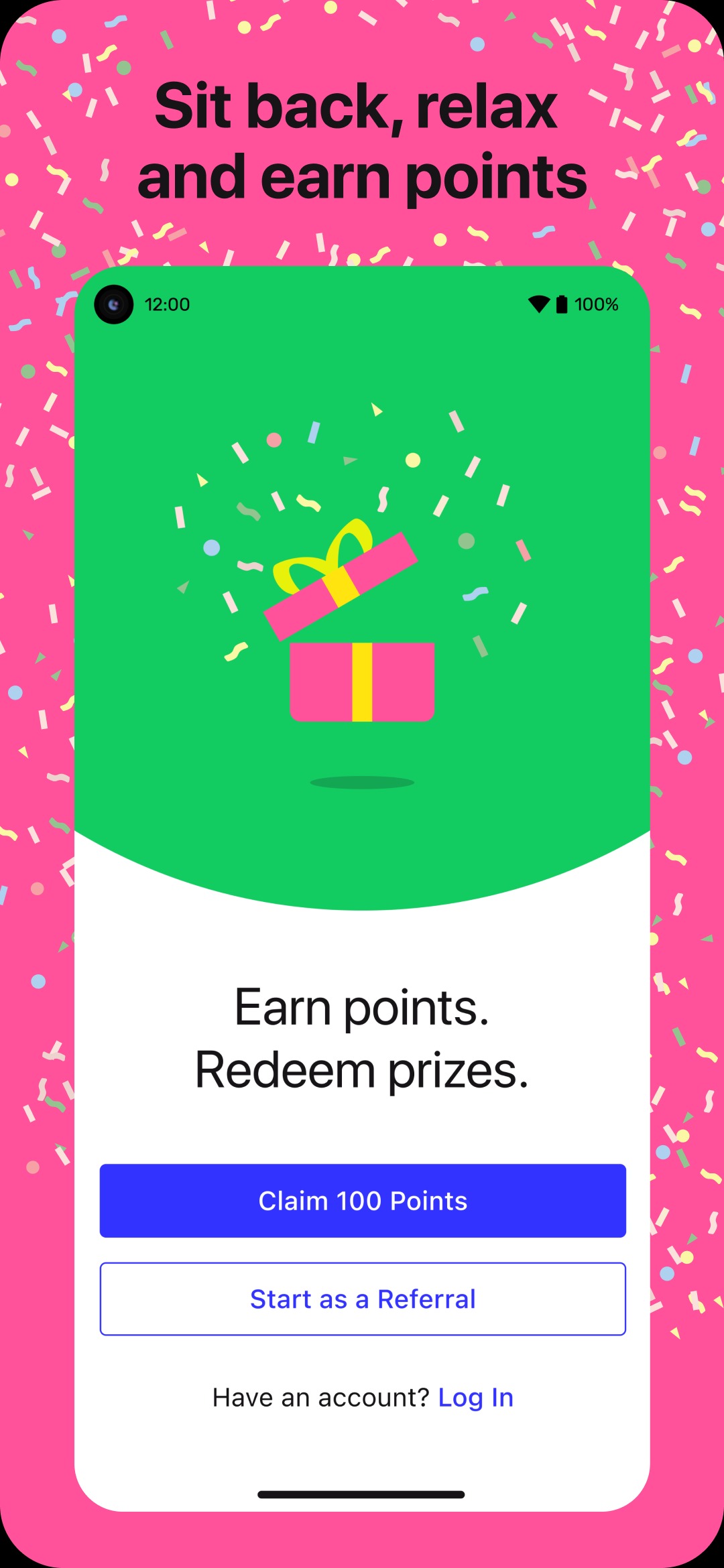 You may also like: 20 Best apps to make money on Android & iOS
1Q
The 1Q application allows you to earn money on mobile applications. After installing the application, you can log in via social network accounts or email.
After passing the authorization, a personal account opens. From it, the process of earning begins. The top panel shows the number of referrals that have registered using your link. Also here is the amount of money in the account at a given time.
Initially, it is proposed to install five or six programs. Their volume and payment are different. Most often, games are offered for download. Sometimes you can find useful applications. To conduct regular downloads, you can perform tasks from partners.
If you click on the "More Applications" section, a large list of programs will open. In most of these applications, you need to be proactive. For example, to reach a certain level or not to close the game for a certain time.
At the bottom of the screen is another small menu. The most useful tab here is Settings. In the "Settings" you can get acquainted with the statistics, improve the display of the program, and so on. The functionality is very extensive.
Technical support should be contacted if any malfunction occurs. This will not only improve your workflow but also help other project participants. One of the most important sections that almost all users visit is statistics. Here you can familiarize yourself with the full cash history. You can also analyze the income from installing applications.
Under the terms of the referral program, you get ten percent of the referral income. To build a network of partners, you can use a referral link or invite people to enter a promotional code. Withdrawal of earned money is possible on an electronic wallet, mobile phone, or bank card. Applications are processed automatically.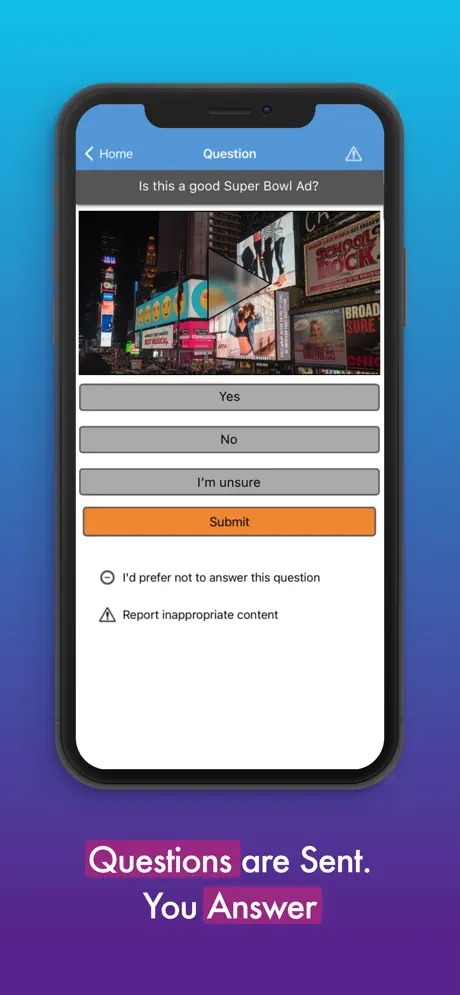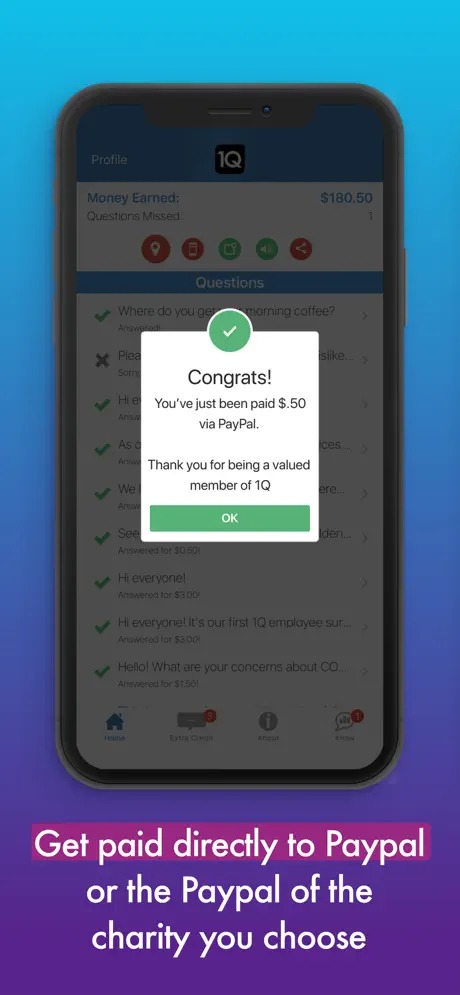 QuickThoughts: Take Surveys Earn Gift Card Rewards
The QuickThoughts: Take Surveys Earn Gift Card Rewards application pays the owners of mobile devices to install applications. The service provides a platform for generating income online without investing. By installing free applications, you will earn extra money.
Besides, you can take part in the referral program. So you can get from 15 cents for registration of invited users and 10% of their income.
To get started, install the application QuickThoughts: Take Surveys Earn Gift Card Rewards and register:
Use an account on any social network or email.
Check off the type of operating system of the device.
Check the box for anti-spam checks.
Accept the terms of service and click "Register".
Next, follow the link in the message sent by e-mail. If the message did not arrive, click on the "Resend" link. In the office, click the "Suggestions" button. The list contains download links and the cost of installation. A user receives at least 30 tasks per month. The price of one installation is from 20 cents to $ 2.
Click on the cost button next to the selected application. Install and run the game, program, or widget. The Statistics page contains various data. For example, the status of the tasks, the number of installations, and income.
To get a link to attract users, go to the "My Network" section. This page contains information on the number of invited users. Also here you will see the number of installations performed by them and accrued profits.
To install applications counted by the service and accrued income, follow these conditions:
After installation, open the application
Install a game or software only once; payment is not repeated
Be sure to enable cookies
If necessary, disable firewall and other blocking programs
To withdraw funds, in the "Settings" section, select the method of withdrawing money. The service suggests crediting earnings to an electronic wallet or bank card. Payments are automatic. Earned money upon receipt of the account immediately withdrawn to your wallet. The largest delay is 1 hour and the smallest amount is 15 cents.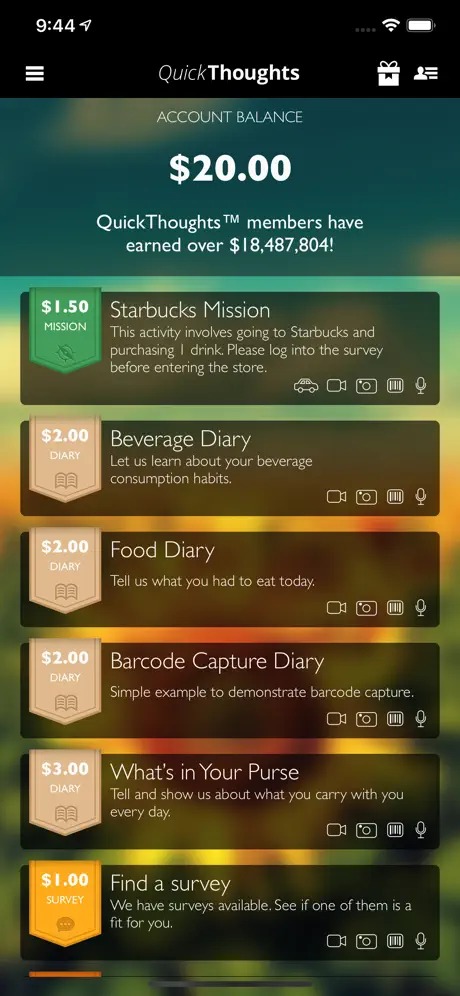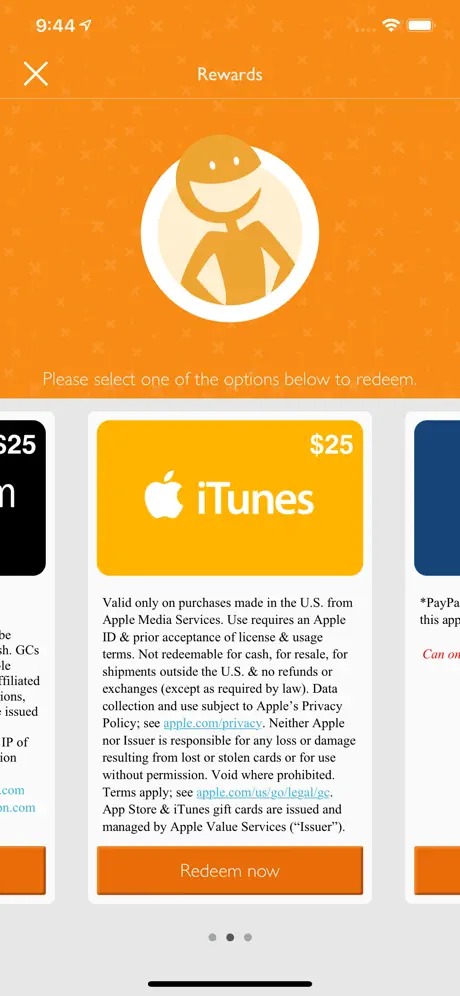 Vestly
Vestly is an affiliate application for sharing tasks between users. You can earn in the system by performing various tasks. The application offers to perform various tasks (over 140 types) to users. More than 30,000 orders are available daily. This is the fastest way to make money on the Internet.
The price of tasks varies from one dollar to several tens. The system is designed for artists who spend a lot of time on various sites and in online games. As a rule, the essence of the task is to follow the link, write a comment or repost. To get started, you need to download and install this application. Here you will receive personal tasks.
Use the menu item "Contractor" and then "Settings". Link social network accounts. The amount of the reward depends on your rating in the application. Money is withdrawn through electronic systems to electronic wallets and bank cards. Withdrawal of funds occurs instantly.
All tasks in the application Vestly are divided into the following categories:
Registration only
Only clicks
Registration + activity
Social networks
Posting to forums and blogs
To write an article
Review or vote
Investments
Play games
Other
How to make money with the Seosprint referral program You can also use the functions of the referral program. This allows you to earn money on the people you attracted to this system. The partner of the system receives 10% of the reward from the profits of the referral.
All you have to do is tell your friends about this method of earning. Send them your referral link. You will receive a certain percentage of the money that the person will earn. The referral program will provide you with a passive income.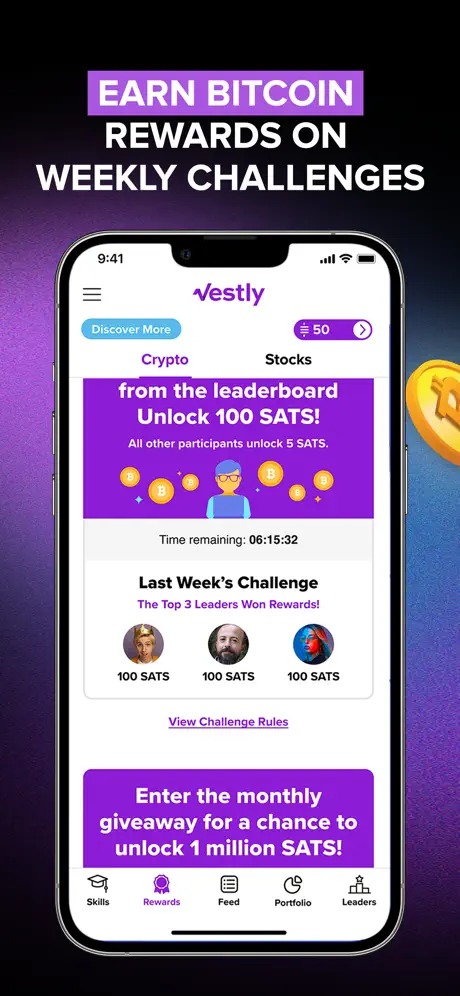 Nielsen Mobile App
Nielsen Mobile App is an application for making money on the Internet. It pays for the installation of mobile applications and games. As well as other simple actions.
Such activity has several advantages. It does not need much time and attention. You can click and complete tasks anywhere and anytime. The main thing is to have access to the Internet. You decide what tasks you want and will perform. Your total income depends on this. There are several ways to withdraw funds.
After installing the application, you must go through the mandatory registration procedure. To do this, specify the email address. Next, you need to get a registration code and proceed with the tasks.
In your account, you will follow the tasks and see the current account balance. Here you can also follow referrals and communicate with the support team.
Tasks are divided into mobile application installations and activities. You will receive payment for:
installation of mobile applications and games
reposts of information
ad or video views
participation in surveys
original comments
and many other easy actions
All tasks are quite simple. They are performed in a few clicks and do not cause difficulties. Due to the wide variety of tasks, you can choose exactly those that you want to perform.
Each task has a different cost. All tasks are very clearly and thoroughly described, so you will not have any questions. Typically, tasks are available for a day or two. A task can only be completed once.
Besides, this application has a referral system. You can get 10% of the income of other users if they register in the application Nielsen Mobile App using a special link. Earned funds must be withdrawn through electronic wallets or to a bank card.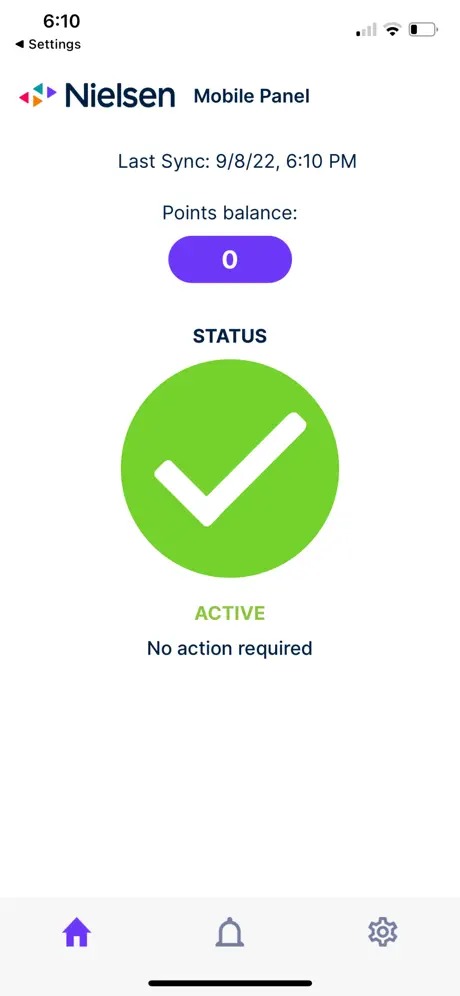 The WowApp – Earn. Share. Do Good application provides improved opportunities for making money on many actions.
To get started, you need to register in this application. Then you can begin to complete many tasks. Everything is very simple, accessible, and understandable. At the same time, you can perform work having free time, the Internet, and a mobile phone.
The application WowApp – Earn. Share. Do Good presents a variety of tasks for earning opportunities:
General on social networks. Subscription to groups, placement, and distribution of videos on various social networks.
Writing reviews, likes, subscriptions.
Google +. Writing reviews.
Writing reviews, likes.
Pinterest: Reposts on Pinterest.
Subscriptions to twitter accounts retweet to various sources.
Confirmation of user skills.
Writing comments, likes on videos, clicks on ads in videos.
Installation of various mobile applications (from $ 0.02 per action).
Writing reviews in mobile application markets.
Writing reviews in online stores.
Publication of advertising posts and clicks on advertising on social networks.
View or register on sites (from $ 0.01 per action).
Earning on advertising.
Performing a variety of online tasks set by the customer.
Passing various tests, participating in paid surveys.
Web surfing.
The list of actions for earning money is quite diverse. There are plenty to choose from and tasks will not seem like a chore.
After you began to complete tasks, you will have earnings. You can withdraw money. The smallest withdrawal amount is $ 5. You can withdraw money to electronic wallets and bank cards.
Application WowApp – Earn. Share. Do Good benefits:
Easy tasks that do not need special skills.
Simple and intuitive interface.
No dependency on tight schedules. You decide where and when to complete tasks.
There are no penalties for not fulfilling the assignment. Do not like it – do not fulfill, but also do not receive money.
Suitable for almost any age.
This is a free application that will provide you with a good extra income.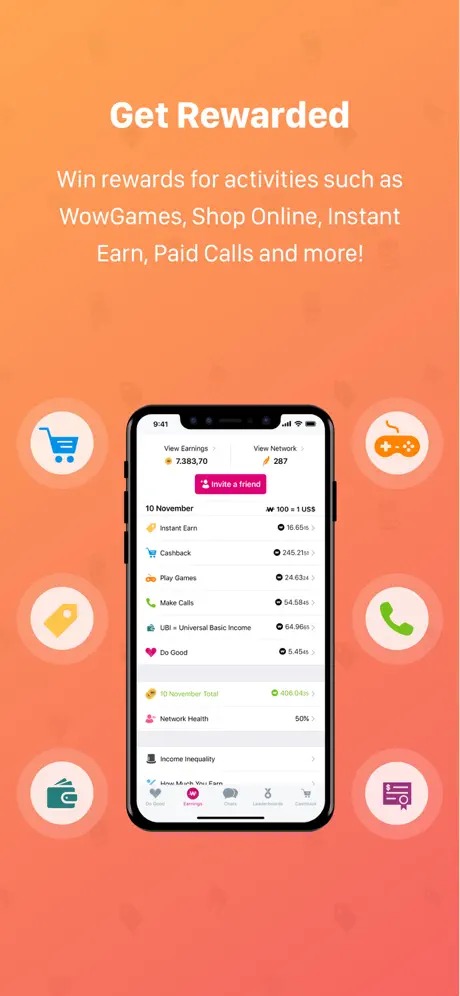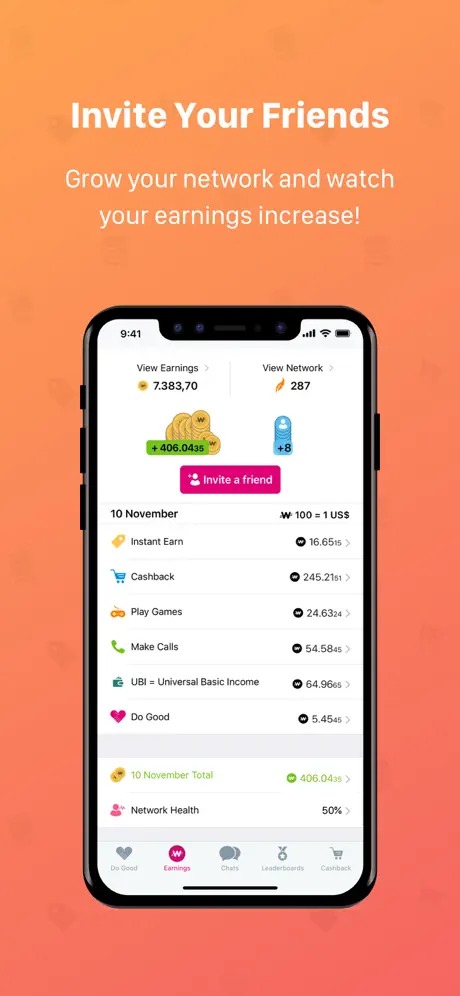 Sweatcoin Pays You To Get Fit
Sweatcoin Pays You To Get Fit is an application that promotes mobile applications and games. After the registration, you can start downloading the applications from the list. You will receive money for this, which can then be withdrawn to an electronic wallet or bank card.
Using a special promo code or a link from your personal account, you can invite your friends. You will receive extra income from each task they complete. The withdrawal amount is not limited. What can be done in this application?
Watch the video. This is both exciting and interesting. You can find out what games were released by the developers or where and when useful workshops will be held.
Install applications and games. Install them through this application, use, test. Make money on it. In this way, you display the application in the TOP and replenish your wallet.
Affiliate orders. These are complex and highly paid, but specific challenges. You will receive them from the advertiser.
Nice bonus. If you recommend the program to your friends, you will receive a percentage of their earnings. The withdrawal of money is organized in several ways. Webmoney, Paypal, Steam, Payoneer, and others.
Application Sweatcoin Pays You To Get Fit benefits:
A large number of diverse tasks.
Daily update of the list of current tasks. Come early – so you get ahead of other users.
A simple and quick registration, which does not need filling a lot of data. Name, password, mail – and you are already starting to replenish your account.
Good job rates.
Nice interface design. Clear navigation buttons.
Quick withdrawal of earned funds.
The application Sweatcoin Pays You To Get Fit will help you secure extra income.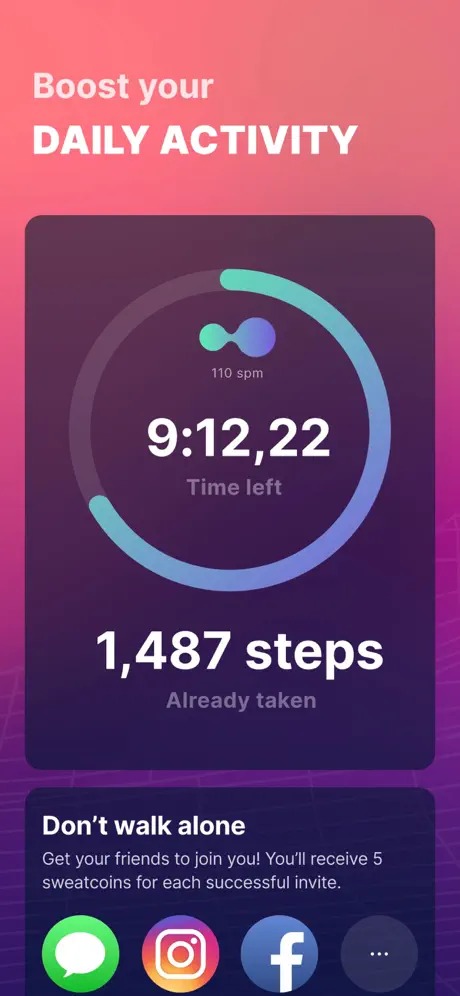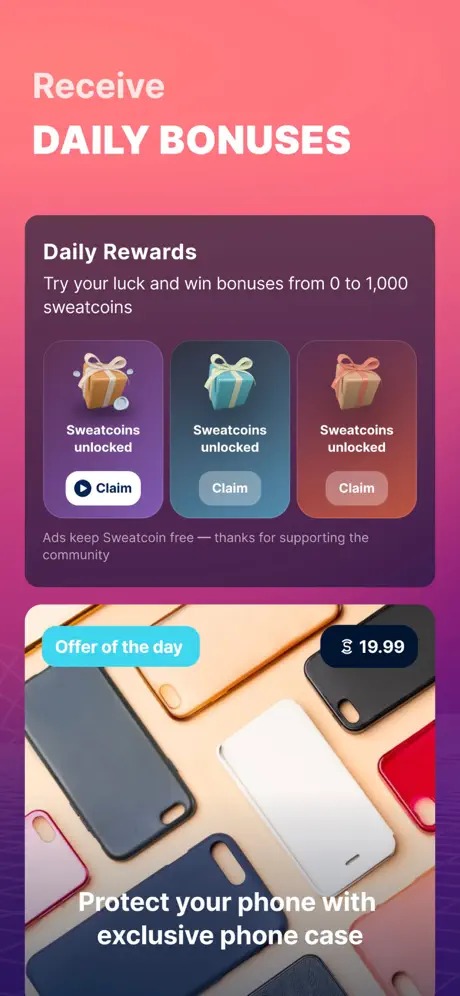 Blackout Bingo
Do you like to play Bingo? You're not alone in this – there are also 5 million people who already installed this app and enjoy the game (and win valuable prizes). What is more, the app has been showing the growth in the revenues for a long time already – means more and more people are joining.
Well, on the other hand, it means that it will be more difficult for you to win here and cash out. But you never know until you try your luck. This is one of the most popular board games on the market as well, however, here you can't play for free, just for fun. You will need to either subscribe to the app or make some bets.
Historically, Bingo was a game of chance. If you were lucky enough to have the right card, you'd win. Now with Blackout Bingo – you are in control. Everyone playing sees the same balls and cards. It takes concentration, speed, and strategy to become a bingo master.
Another advantage of this game (or maybe a disadvantage for someone) that each round is super fast – it lasts about 2 minutes each. In order to bring even more fun, the app allows you to "travel" to different locations and play with people all around the world.
For example, you can choose the location "Paris" and play Bingo there. But don't think that winning prizes might be easier in other countries – there are lots of people traveling like this, so it doesn't really matter where you are – you are going to meet international players everywhere.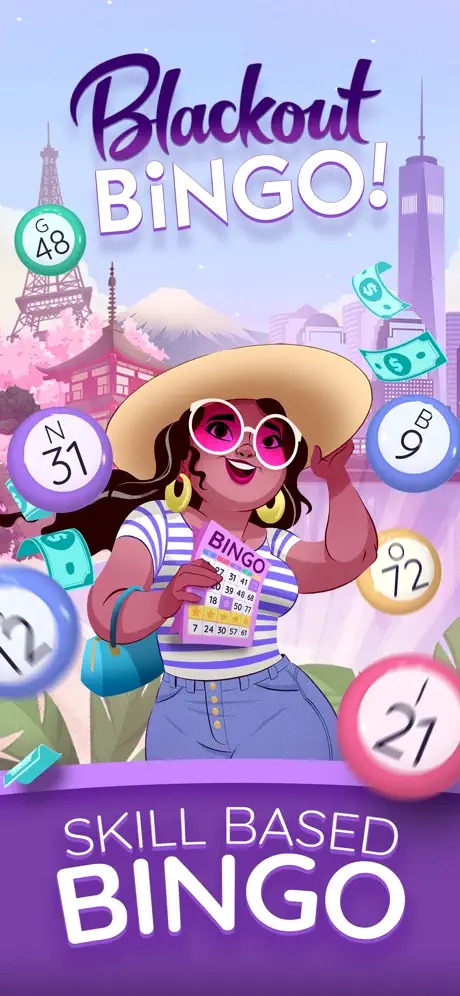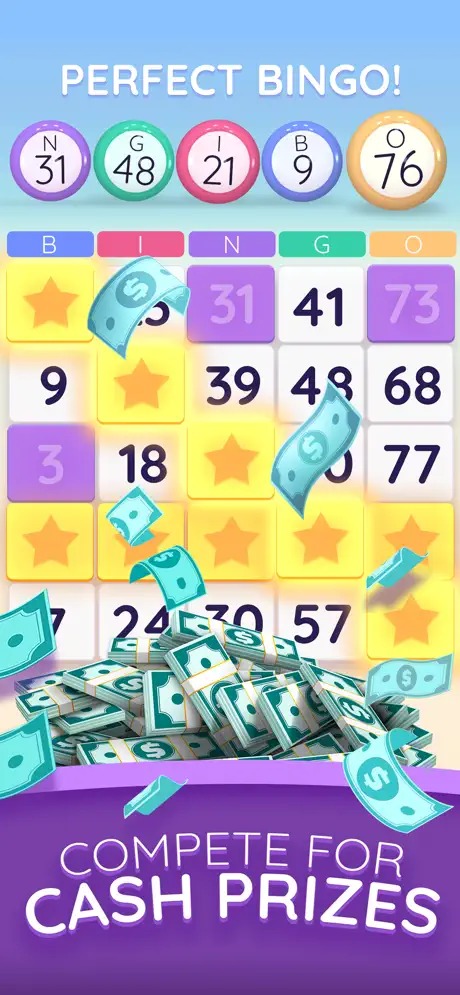 You may also like: 11 Best Investment Apps (Android & iOS)
Zap Surveys
Zap Surveys is a convenient application for making money on the Internet.
The program Zap Surveys has many advantages:
no investment required
does not take time
you can choose how to earn, how much and what actions you need to perform for this
quick payment and the ability to withdraw money in a way convenient for you
This is a program with which you can daily receive a small stable income. Earned funds can be immediately withdrawn or left in the service to accumulate a round sum.
First, you need to go through the registration procedure in the application. For this, the application Zap Surveys will need the following data:
E-mail address
Phone number
At the final stage of registration, you must specify the surname, name, and age. Besides, allow the application to get information from the profile on Facebook. Next, you need to wait for the letter to the mail address with the code. After entering it in a special field, you can begin to complete the tasks.
Externally, the application Zap Surveys looks stylish. The main screen is divided into four parts: "My settings", "My actions", "Messages" and "Referrals". Below is another control panel. Here are: personal accounts and types of earnings. "Install" – installation of applications and "Action" – actions.
Conveniently, the application at the first start tells you what to do. For this, inscriptions and button illumination are used. The tasks are quite simple and their implementation does not cause difficulties. The application Zap Surveys offers a wide selection of diverse tasks:
installation of software and applications, games
commenting and rating applications
viewing ads and videos
participation in surveys
passing tests
You can choose the method that you like.
The list of tasks can be seen in the "Install" and "Action" tabs. Each task describes in detail what needs to be done. Also here is the price for its implementation. Another advantage of the application Zap Surveys is the ability to find a useful program or a game. Earned funds can be withdrawn to electronic purses PayPal, Webmoney or a credit card.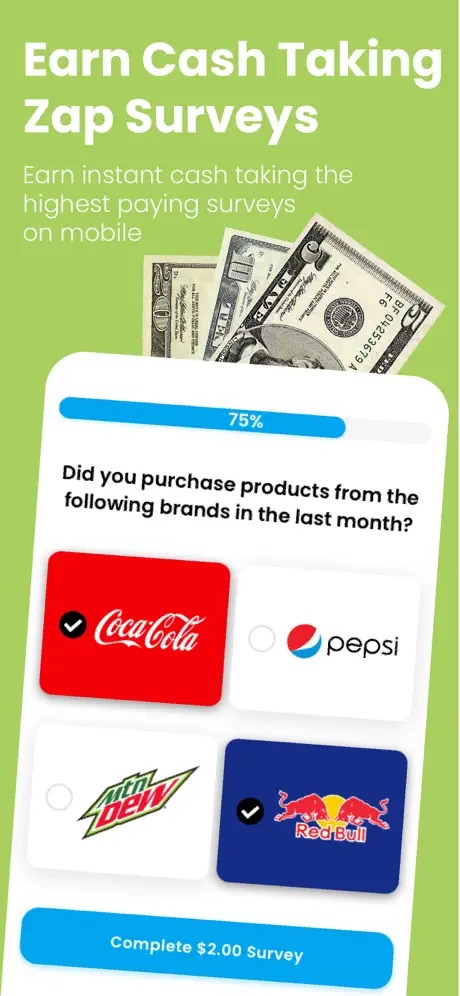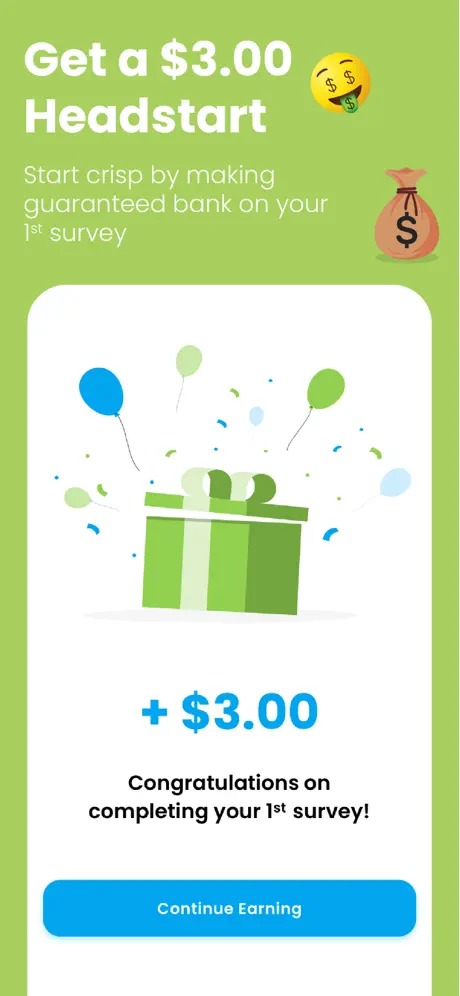 Acorns – Invest Spare Change
The Acorns – Invest Spare Change app will help you make good money. It will become an extra source of income. The program interface is very convenient. If you drag your finger across the main screen from left to right, the menu opens. Here you will get access to absolutely any section.
At the first start, you will receive a pleasant bonus in the form of earned funds. The bonus is credited immediately. You will see a notification in the earnings history.
To make money you need to download applications. First, you need to click on the application that you want to install. The application will ask you if you are ready to start the task.
Click "Yes" and go to the description of the order. Next, click on the green button and proceed to download it. After installing the program, you need to keep it open for 15 seconds.
When the time has passed, we return to the Acorns – Invest Spare Change application. You will be charged for the assignment. In the history of earnings, there are the name of the installed application and the amount of payment for it.
The balance is updated automatically. The total amount of funds in the account is indicated above the control menu. You can withdraw money to an electronic wallet or bank card. To withdraw funds, click on the method most suitable for you.
A confirmation message appears on the screen. When the request is confirmed, it appears in the list of withdrawal requests. Status – "in progress". As soon as the money arrives on the balance, the status will change to "Confirmed". Payment comes within five minutes. There are no delays.
There are several options in the settings that ease the work in the application. "Support" is useful only in case of various kinds of problems. "Affiliate program" – here you will find an invitation code to send to friends. When referrals state your code, they will be rewarded. You will receive ten percent of their earnings.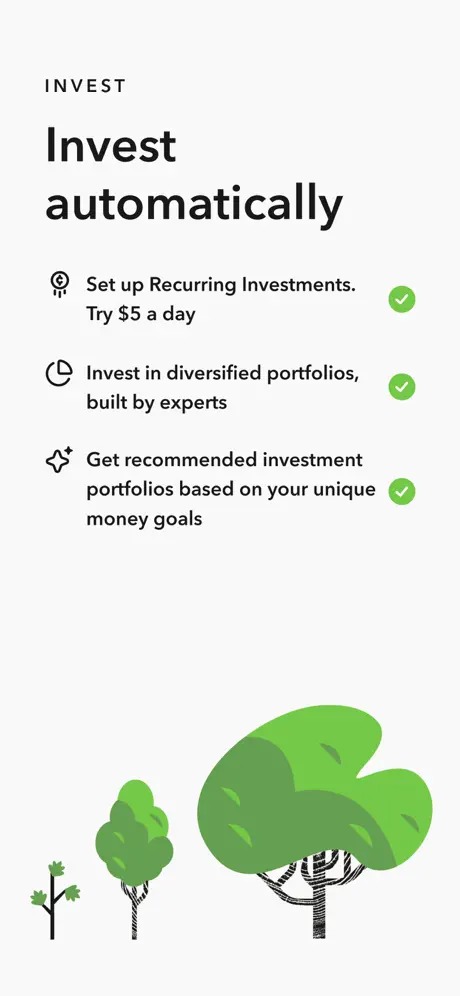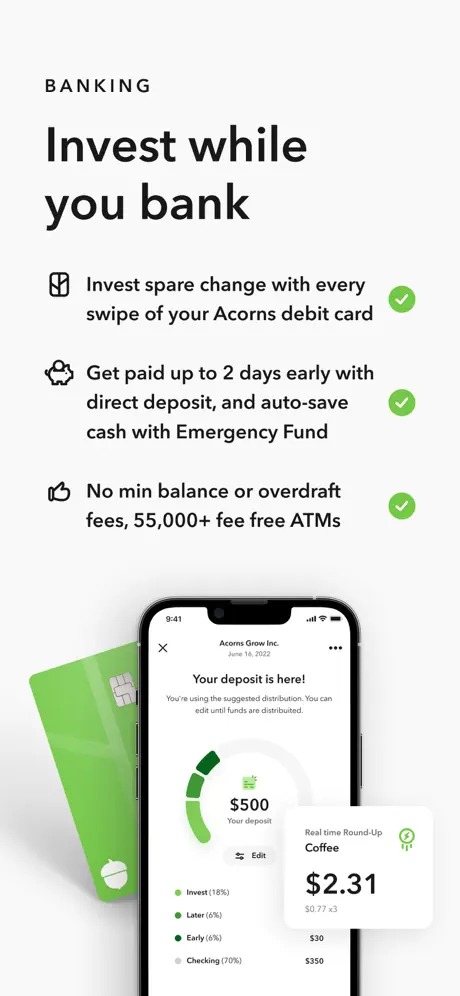 Solitaire Cube
All the fans of the online card game, your time has come. Now you can enjoy your favorite Solitaire game and earn money at the same time. This is one of the most popular Solitaire game apps that millions of players all around the world participate in – which means the app possesses very decent budgets.
You can choose how exactly you want to have your game – do you want to simply play the game? Well, the card games are something that you may read about in another article. Since we are here for the money-making, in Solitaire Cube you will need to choose the section where you bet a sum of money in the game. You can start at $65.
It is probably obvious that if you're not that good at Solitaire, you shouldn't expect to win anything in this app. Or, you can train your skills, playing free games with the bot at first. In the money-making games, you are going to compete with people from all over the planet. Are you sure you can stand the pressure?
In order to win the considerable sums of money, you will need to join the "pro" league. Prize tournaments are not enabled in the following states: AZ, AR, CT, DE, IN, LA, ME, MT, SC, SD, and TN. If you don't live in a real prize-enabled region, you can still play for fun with the virtual currency.
If you want to explore the leaderboard then you should go to the Skillz platform which is basically the platform of this app. There you will find the list of the best players in Solitaire Cube, trophies, physical or virtual prizes. By the way, don't even think of "cracking" the game or to cheat – the rules here are quite strict. The app is available for iOS only.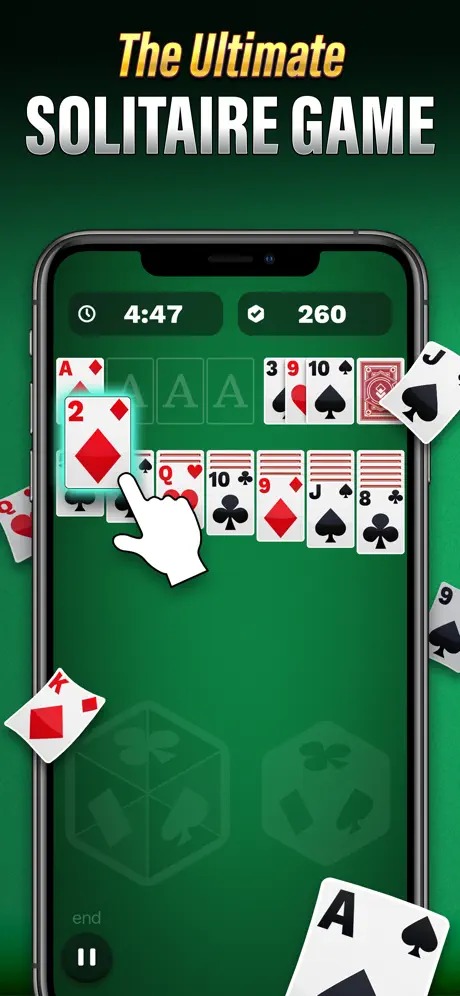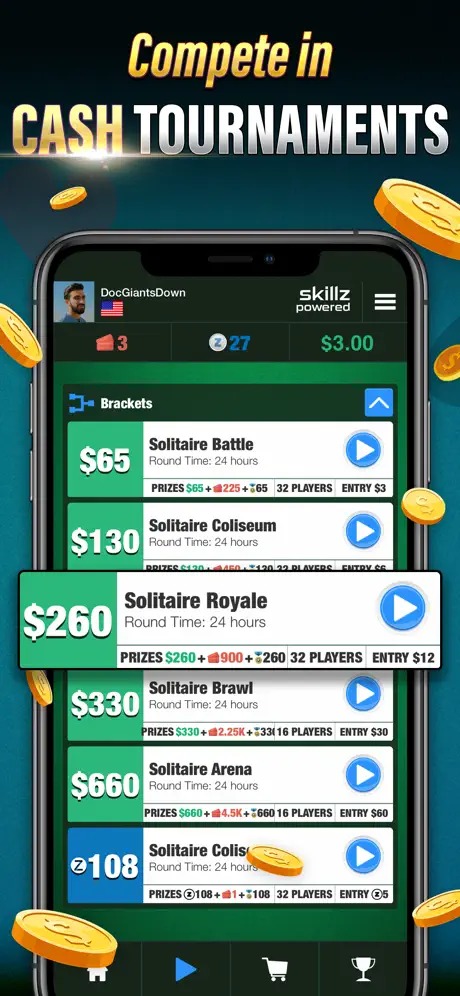 SB Answer – Surveys that Pay
Once you have installed the SB Answer – Surveys that Pay app, you can start making money. If you use the promo code when opening the application, a pleasant bonus will be added to your account. The code can be obtained from your friend who uses this application.
You can also share your code. So you will receive 10% of the earnings of the invited person. Upon entering the application will provide you with a list of tasks to start work.
To begin the task, you must click on the task you like. then after going to the next tab you need to read the conditions. Then you need to download the program and take the necessary actions. After that, you can enter your account and continue to receive income on other offers. You can also check the completed tasks.
You can do this in the "History" tab, which lists all successfully completed tasks. After checking your work, you will receive a reward. The main menu is located at the bottom of the screen under the three-bar icon. With this, you can control the application.
Possible ways to make money in the application SB Answer – Surveys that Pay:
Writing articles for various online projects. A fairly promising and well-paid type of activity that is worth doing. One article – 30 minutes of time expenses and 3-4 dollars are already in the account.
Earnings on affiliate programs. It all depends on personal activity, willingness, and ability to invest your money. Need appropriate experience.
Selling photos. Suitable for those who love and know how to photograph. To do this, you will need to create an extensive database of good shots.
The application is free for both Android and iOS platforms.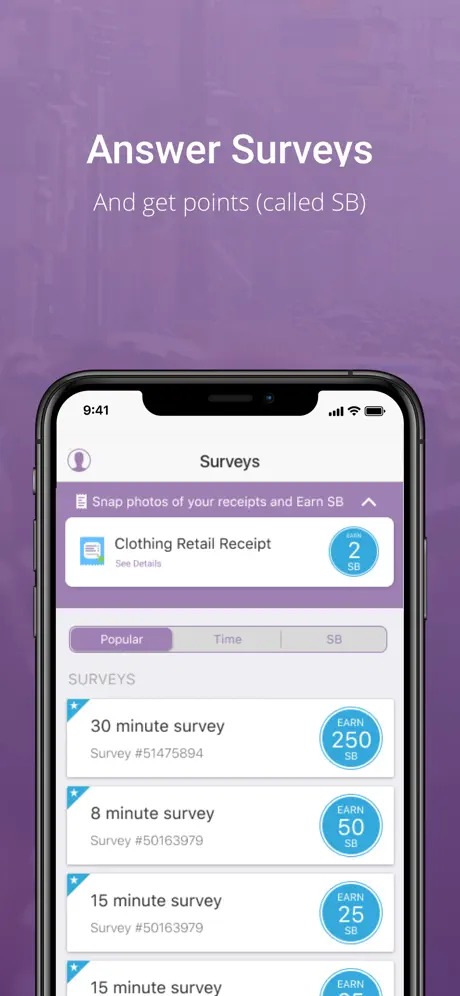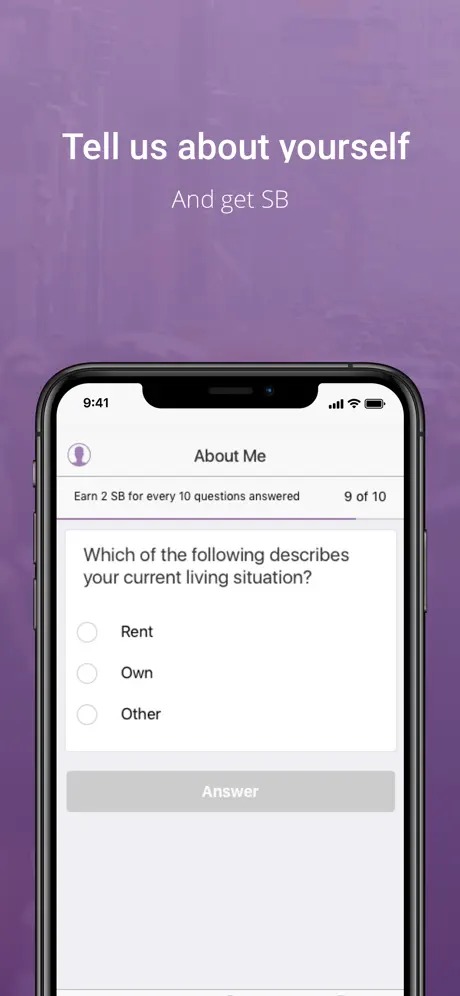 Clickworker
The Clickworker application will help you provide a good income on simple tasks. To get started, you need to register. This can be done with help. social network account or email. Registration is very simple and takes only a few minutes.
Next, your account will be available to you. Here you can view the available tasks. Open the special list. The first on the list is Earnings. Here are the orders. Tasks are standard here. For example, find, download, open the application.
Sometimes do not delete it for several days. The applications are made relate to the categories of casinos, slots. More rarely to ordinary games. You can also perform assignments of partners. They pay a lot more for these tasks. But, they also need to spend more time.
Also on the menu is the button "Invitation bonus". By entering this code you will receive 15 cents on your account. Enter the code in the text box and click OK. You immediately receive a notification and money. If you click "No code" – the program will remove this feature forever.
To earn money, click on the application that you will install. Then a window appears asking if you are ready to complete the task. Click "Yes" and go to the description of the order.
After installing it on the phone, the application needs to be opened. This must be done only through the Clickworker. An open program must be kept for at least 15 seconds. After this time, you need to return to the Clickworker application. Then you will get paid.
Section "In work" – here are all the tasks that you started, but have not yet completed. Tasks are divided into two types: current and saved.
The "Withdrawal of funds" section is intended for the transfer of earned money. "Affiliate program" – here is your personal invitation code and a list of your referrals. When the referral indicates your code, you will receive 10% of his income.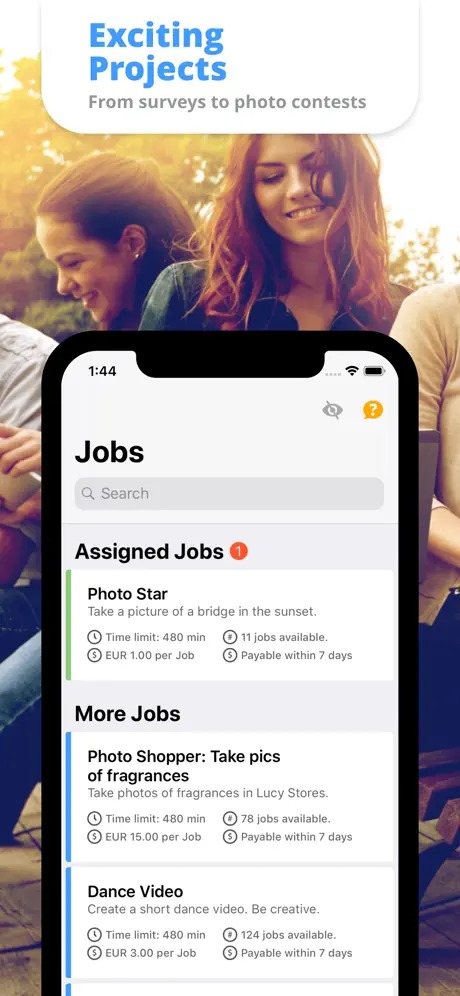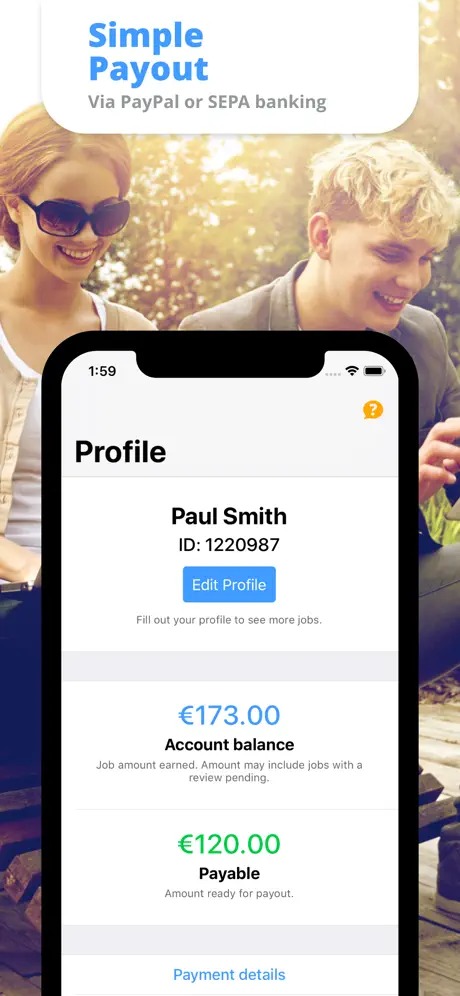 Yodo
The Yodo – Cash for walking & running application is very different from the rest of the applications on this list. This app pays you for the steps. This opportunity will help you not only earn, but also improve your health.
This program will charge a special currency to your account. The application is based on the data of a pedometer or fitness bracelet. Having completed 10,000 steps, you will receive one unit of virtual currency in your account.
With Yodo – Cash for walking & running you can earn just by walking or running. To get started, you need to download the application and run it on your phone. The application runs quietly in the background so as not to interfere. Only once a day will it remind of itself when translating your steps into a reward.
If you lead an active lifestyle, then this application will be a great bonus. With this lifestyle, 10,000 steps are very easy to walk in a day.
The application Yodo – Cash for walking & running has a nice interface and useful functionality. You do not even need to register. just run the counter in the application. Every day you will receive extra income for your movements.
You can withdraw earned funds to an electronic wallet or bank card. Transferring funds usually takes a few minutes. During technical work, you will have to wait for several hours to one day.
You can also earn on the activity of your friends. To do this, use a special code. Your friend should enter this code the first time the application is launched. So, your application will take into account 10% of the activity of your friends.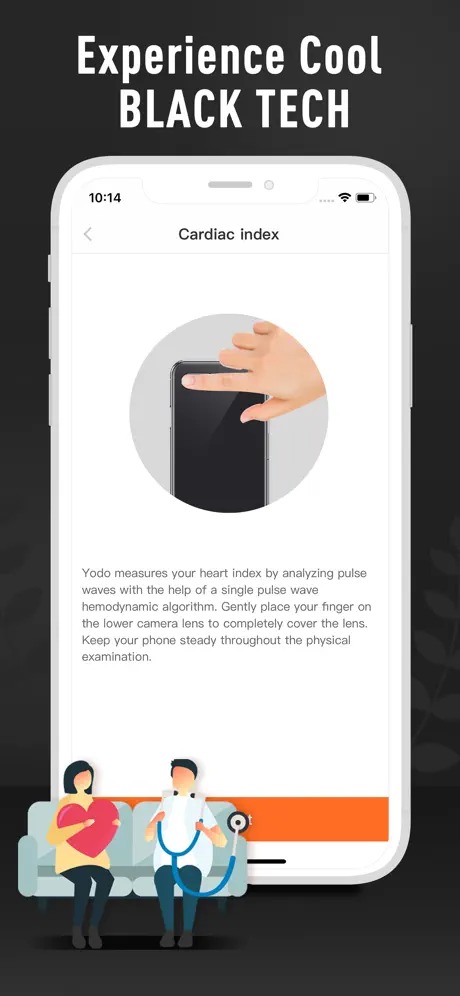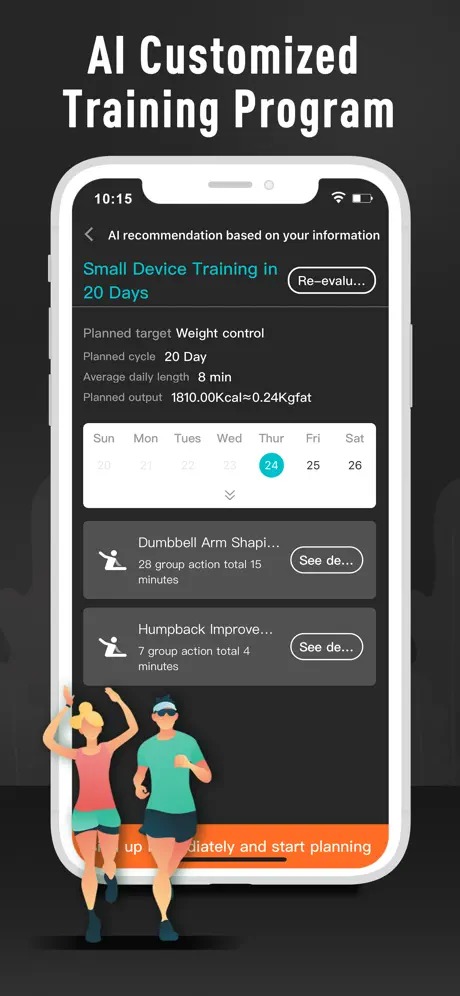 Bituro – Rewards & Bitcoins
Bituro – Rewards & Bitcoins is an application for making money by installing applications on your phone.
Application Bituro – Rewards & Bitcoins benefits:
A large number of download applications are always available
High level of payment
Daily extra opportunities to receive cash rewards
The process is quite simple. In four steps, it looks like this:
Download the Bituro – Rewards & Bitcoins, install, open.
Log in using Facebook, enter the promo code.
Complete tasks, earn rewards.
Send a request for withdrawal, get money.
You can register using your account on a social network or email. Next, you will see a list of available tasks. Download and install the application you like. Also, before executing, you need to read the instructions. All the actions that you need to complete are written here.
Also using this application you can install ads on your phone. It will be displayed on the lock screen. When you unlock your mobile device, you will receive a reward.
This method is pleasant in that you can earn money automatically. So you get passive income. You will also receive a daily bonus for using the application Bituro – Rewards & Bitcoins. To withdraw earned money, go to the main menu. Next, use the menu item Payout Request.
Here are more than 10 ways to withdraw money. Most of them are gift cards to replenish your game account in online games and gaming services. You can also order cryptocurrency or withdraw money to an electronic wallet. The withdrawal of earned funds is carried out within a few minutes. The smallest withdrawal amount is $ 5.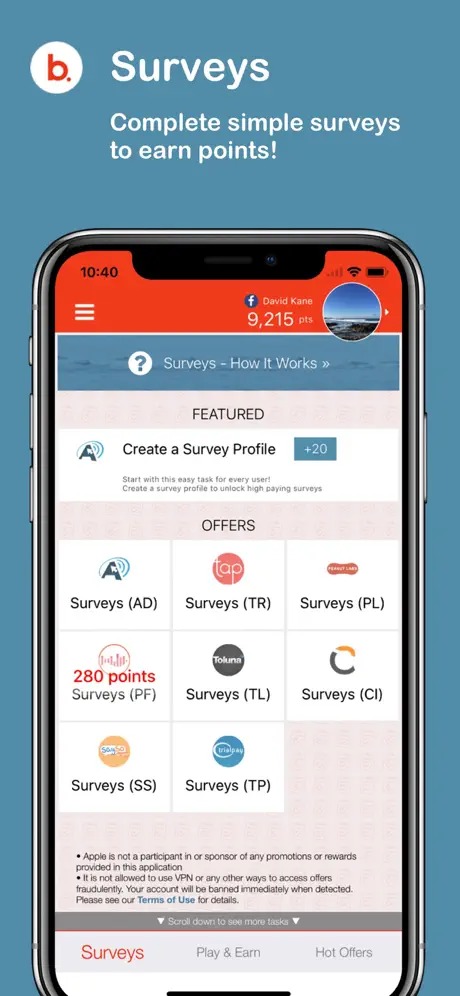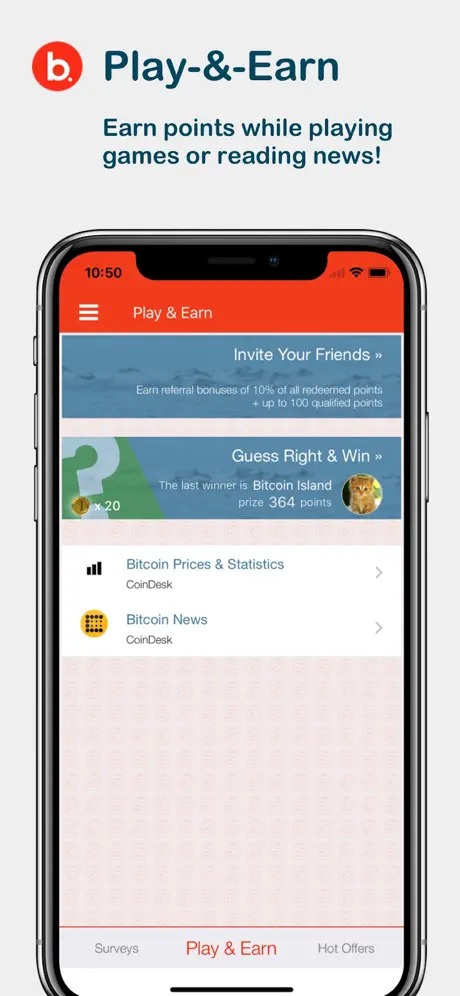 Poll Pay
Poll Pay is an effective way to get rewarded for your opinion. Take interesting surveys on various topics, perform simple tasks and earn real money. You can do this at any time, making Poll Pay an extra source of income.
Each company provides its own gifts to participants. These can be money, coupons, or certificates. To get started, you will need to register with the system so you can get started. The platform collaborates with many online services: Amazon, Netflix, iTunes.
The app has been tested by millions of users, so it's completely safe and works legally. Execute your earnings instantly, without long waits or confirmations. You won't have to sit idle as the list of current jobs is updated daily.
Turn your free time into real money. You will need Poll Pay app on your phone and internet access.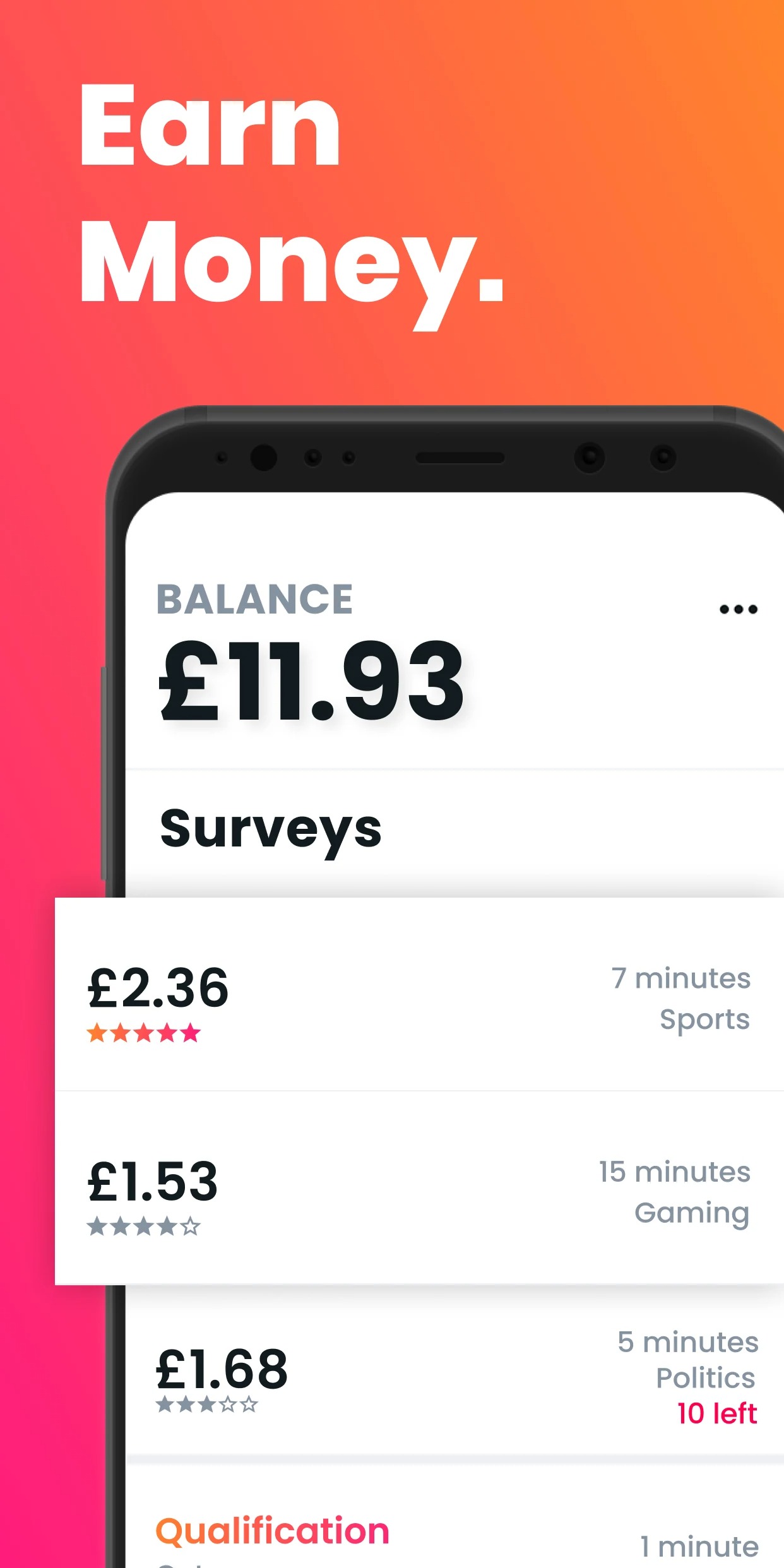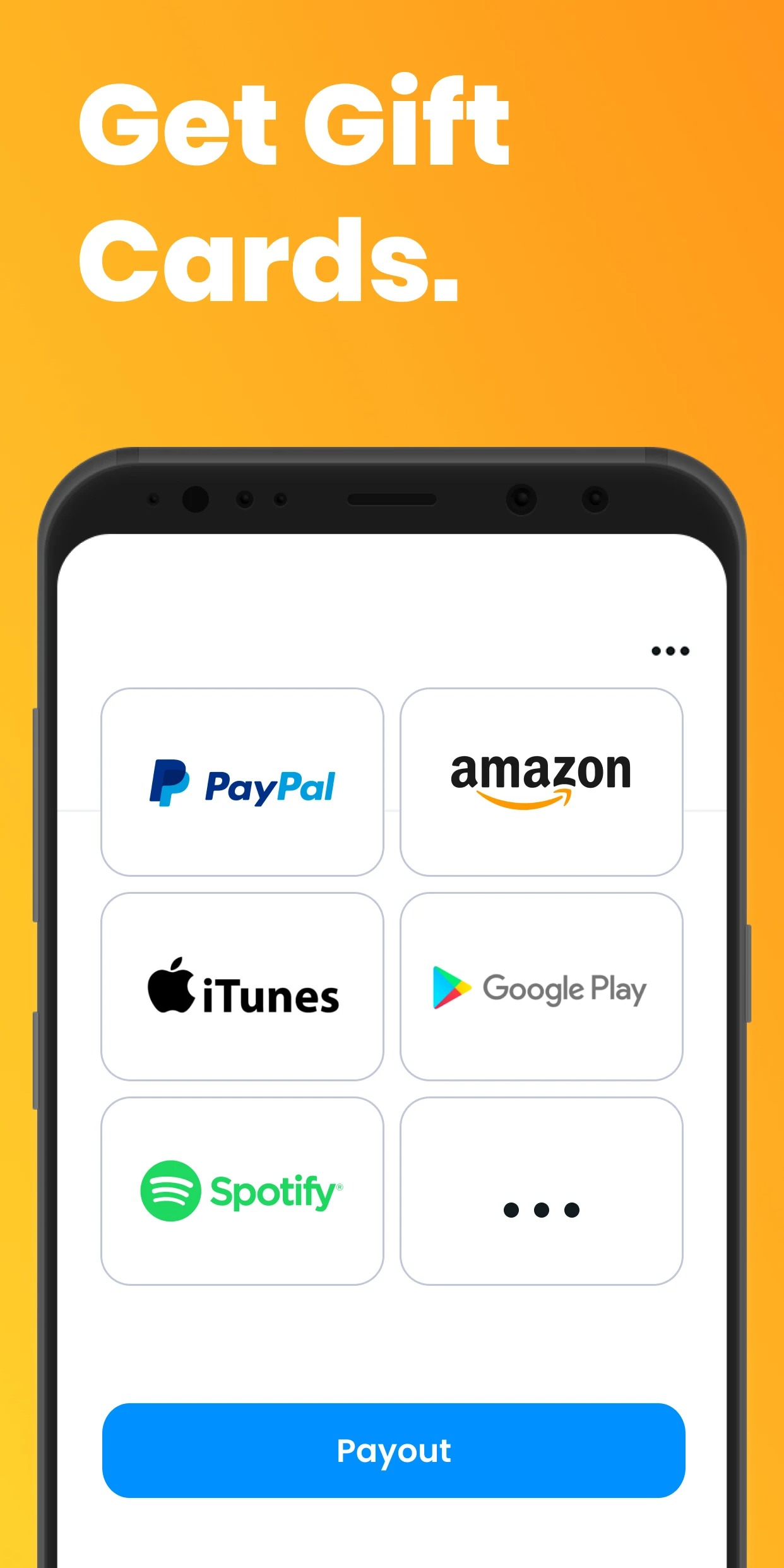 You may also like: 11 Best budgeting apps for personal finance
PlaySpot
Looking for a legitimate way to make money without investing? Want to find a remote job, but do not have any special skills? Then the app Playspot Rewards will be the perfect option. It's simple: play fun games, take surveys from global companies and take your money.
All you have to do is have a little free time and a desire to earn. There are no age restrictions: the app is available to students, mothers on maternity leave, and retirees.
Playspot Rewards allows you to set up a passive income system. Invite friends and colleagues to take part in surveys. Send invitations via messenger from your account and get richer every day. Great choice of offers: only you decide which task to take today.
Invest in cryptocurrency to get even more profits. Download the app, get access to easy tasks and valuable gifts from global brands.