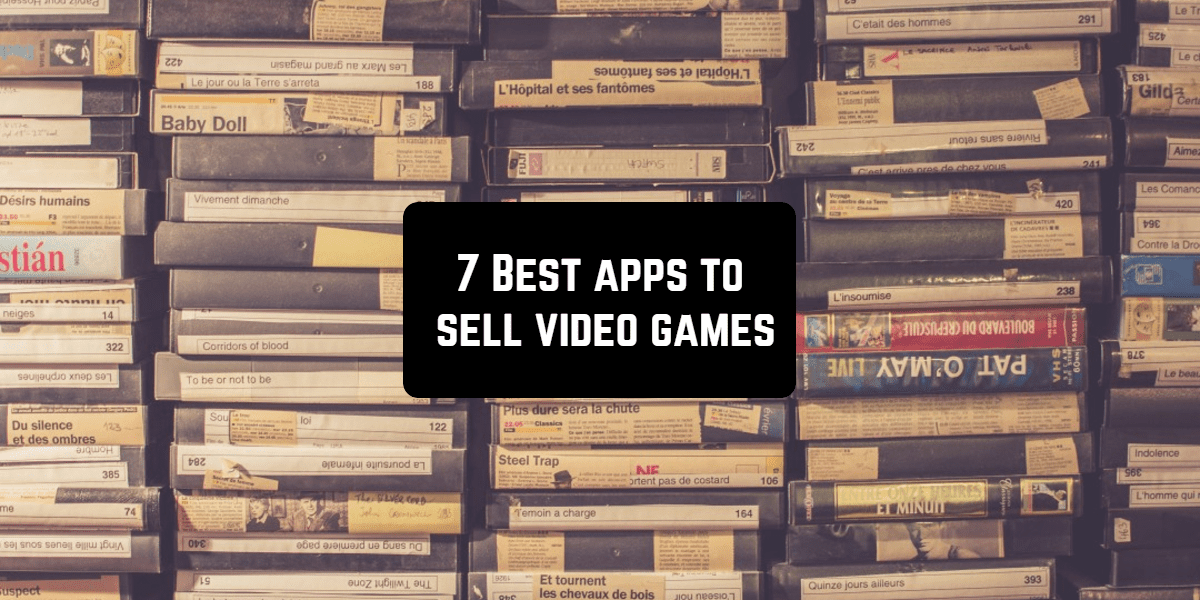 Almost everyone for sure loved playing video games in the childhood. We played it together with friends, alone and made a lot of memories out of it. Now, that kids have grown and video games seem to lose their positions on popularity, many of the latter are left on the shells in our houses in dust. Many people would like to sell it to someone who would appriciate it but selling video games is not always the easiest thing to do. That is why the developers created special apps which are aimed to help us to sell these games and make some profit.
Also check: 7 Best apps to sell your books
1.Gameflip: Buy and Sell
For those out there who want to sell their video games this app may be not a discovery since it's quite famous in the industry. It was developed by gamers for gamers in order to sell video games & in-game items securely.The whole market is totally transparent so you can be sure for your buyers. The app includes wide selection of any game items, keys, movies so everybody can sell anything and any buyer can acquire everything. The whole cash-out works fast which allows you not to be stuck on the accounting process and simply recieve the profit from your games. All the purchases and sales are listed and saved, so that you could be in total control on your business. All transactions are protected by our Buyer Guarantee. Get the item you purchased or your money back. Before buying something, consumers can view profiles of sellers so keep in mind that your trading reputation does matter here.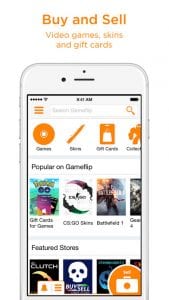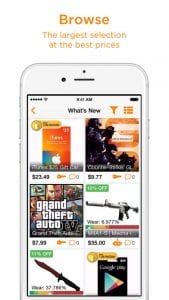 2. eBay
Nowadays eBay is probably the most convinient app to buy and sell anything so why not using it when we are talking about selling video games. If you have an impressive collection of videogames at home which is buried in dust and kind of feels to occupy extra place in your room then eBay will help you when it's time to get rid of old stuff. Moreover, nowadays there are a lot of people collecting different kind of obsolete things specifically, so you will probably be able to recieve a decent sum of money for your forgotten collection. You know what you must do – just create a post on eBay, upload pictures and add a description. Later, when potential consumers will be looking for video games your post will be displayed in search results. Chat with customers, decide on your final price. What is more, using this app you have a chance to meet people who are also passionate about the same thing as you are.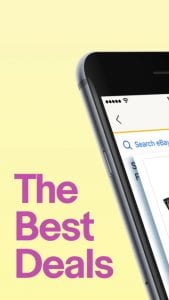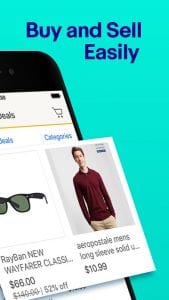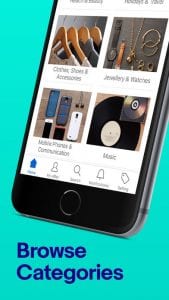 3. VarageSale
VarageSale is another app for selling which name rhymes with Garage Sale – the phenomenon which is so popular in the US. Millions of people check this out every day i order to find a thing they are looking for. The feature of this app that the trading method here is your profile created via the Facebook account which verifies your identity. The name and photos of the seller must be real. Everyone is manually reviewed before they're allowed to buy or sell. And, of course, the app includes rating and review system so everyone can be confident when they buy or sell something. There is a special filter which builds a feed according to a costumers' preferences. So once you uploaded a post about your video games selling, a lot of gamers or just people who are interested will see it and check. Finally, the app was approved by many respected agencies and magazines.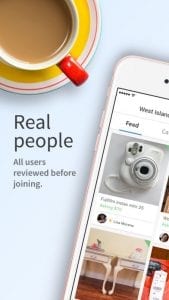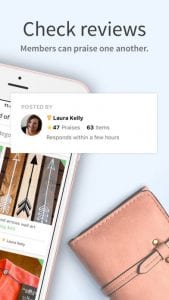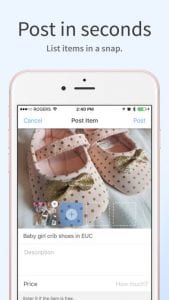 4. Depop
Just like in previous cases, this app will help you to sell anything, including video games. It was developed so people could comfortable sell their good to each other. All the users have a chance to browse items they are looking for and find best deals. The offers are avaliabel all around the world. And for those who are afraid for their money there is a function that protects all the payments via PayPall. Alll you have to do is to take a photo of your item and sell it. You just have to name the price, no bidding or haggling required. You can also promote your goods on social media so everyone can know about it. The app gives you a real chance to sell even those things you tought you would never get rid of. A beneficial bonus here is that the app organizes its local parties in world big cities.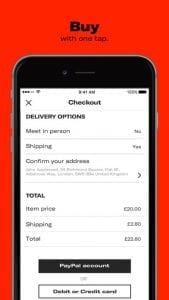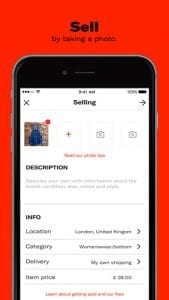 5. Shpock Boot Sale & Classifieds App. Buy & Sell
The main aim of this app is to sell things locally. Obviously, this idea finds a wide support among people all around the world since this app has more then 10 millions downloads across the globe. Here you have a chance to sell your video games fast and to someone who lives nearby or in the same city as you. Imagine that someone suddenly has an urgent need to buy a vieo game… And there you go! The app is really easy to use, that's why many users love it. There are no transaction fees. You have a chance to share your post about sales via Twitter or Facebook. There is a private chat so you could discuss the price with your customers. It can even help users to start their own business. All the salesmen have rating systems, in case of rights violation the sanctions will be applied immidiately. Plus, selling video games like that could be a great chance to meet great people!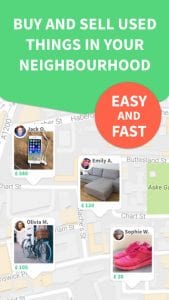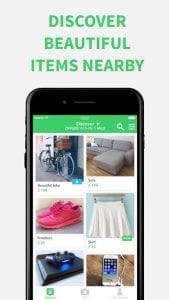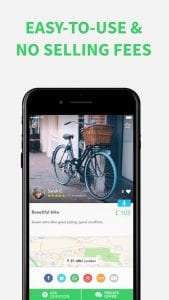 6. GameBin
The reason why is this app so good for selling video games is that it was developed specifically for gamers' needs and preferences. It will give you an opportunity trade, buy and sell your good safely. Find the best deals, earn money and get a real cash as the outcome. Remember how you wanted to find all of the Xbox One, PlayStation 4, Wii U, Xbox 360, PlayStation 3, PS Vita, and Nintendo 3DS? Well, here ou will definitely find them. In case if you have a super-rare nostalgic game, then you can be sure that someone will soon make you a good offer. All the users will get a notification once you started seeling one of your video games.
Moreover, this is the first app ever that allows you not only trade, but also buy and sell games. As the transaction is made you recieve money immideately. Before making a deal, you name the price, terms and conditions of it. Shipping is included – all you have to do for it is to print the label generated by the app and mail it out. The best part here is tha you are able to save 95% of your price which is the best offer among the trading apps.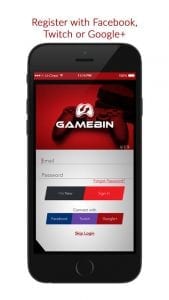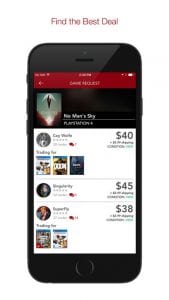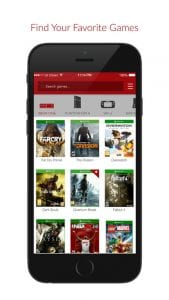 7. Wish Local
This is a famous app which has proven itself as a safe market for trading anything you want. So why not sell video games here? What you do here is you post your item, describe it, then chat with your customers and choose the best deal you're offered. No extra points are needed here. The whole process is completely safe so you can stay calm for your money. What is more, many people check all the apps and websites when searching for specific goods so don't think if the app is not made specifically for video games trade it will bring you less customers. On the opposite, here you have a chance to make random people notice your games and make them suddenly realize that is what they need. The app is made mainly for local trade so you will discover soon how many people would actually like to buy a video game from you.