11 Best apps to make infographics on your Android gadget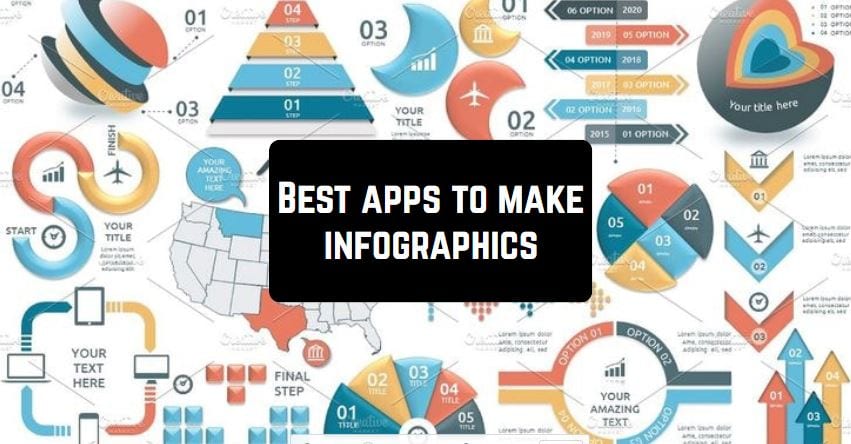 Every person needs to make presentations, texts, articles, schemes and, of course, infographics. This is an inalienable part of any type of work or studying process.
And it is logical: is there any better way of presenting the data? You can hardly deny that it is infographics. This is the reason why it's so widely useful.
Sometimes you have no access to computer, but you have to prepare an infographic scheme. In this case, the only solution is to use your smartphone.
This is why we created this list of the best apps for making infographics. The applications described here are available in Google Play only, so if you are Android user, you may find it quite helpful.
Most of the apps are free of charge.
Infografz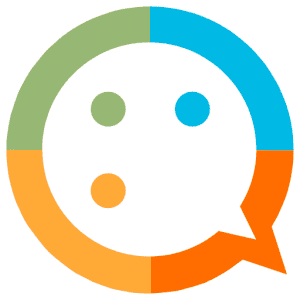 This is one of the most traditional and easy apps for creating infographics. Its friendly and down-to-earth interface makes Infografz very reliable and popular with students.
Here you can use a wide range of templates – more than 100. You can choose and combine any of them to make your own unique infographic masterpiece.
There is an opportunity to check the content created by others. Maybe it will inspire you or give some new ideas. While exploring the world of infographics, you can also learn a lot.
If you like some of the works, you can download them on your phone and use them as a template. Editing is also possible if needed.
All the infographics are classified by themes and topics. This will help you to find everything you need easily and fast.
The app is free. It is available for laptop and smartphone.
You may also like: 11 Best watermark remover apps for Android & iOS
InfograTIC
This app was created specially for making infographics for educational purposes. For example, if you need to give a talk about some complicated topics, such as climate change or administrative system in your country, InfograTIC is perfect for doing this.
The app was created in Spain, so the only language available is Spanish. Nevertheless, the interface is easy, so you can do without understanding "la idioma".
The templates are basic. They are classified according to the topics they represent, which makes it easy to find what you need very fast.
InfograTIC is available in Google Play for free.
Canva
It was not initially designed to be an infographic creator app, but Canva is so packed with functions that it can be used for practically everything including schemes, presentations and, of course, infographics.
Canva is not as easy as most of the apps listed here, but the variety of functions it presents is impressive. An enormous number of templates, which can be used for free.
Another nice feature is that you can download all the things you have created in PDF or web-optimized JPG. You don't need to use other apps for converting, Canva will do it automatically.
Canva is the most reliable app – it is rated 4.7 in Google Play. There are no bugs or malfunctions that could potentially spoil your working process.
Be the way, Canva is perfect for creating content for social networks, such as Instagram, Twitter, and Facebook. You can share your infographics right after you create them.
Download it for free via clicking on the link.
Desygner
Another multifunctional app, which is effective and easy-to-use at the same time. It was created for making various designs, as you could have understood from the name.
Still, this application turned out to be a good tool for creating infographics. You should find the templates that are in the app (or import your own from the Net).
Then it is possible to make any type of infographics: mind maps, schemes, charts. You can combine them into one as well.
Another nice thing is that you can work collectively in this app. Invite your friends to Desygner and edit, add and share your infographic together.
This app has a reputation of the easiest program. It is logical, as Desygner was initially created for non-professionals. Desygner is good for creating postcards and invitations as well.
The app is free.
KIWA Infographic
KIWA is a popular app in the world of digital publishing. Many companies use it to make persuasive presentations and advertising.
22 languages are available in the app: from English to Chinese or Russian.
Another nice thing is that it's really easy to download from this app. You don't need to care about converting the infographics into PDF or JPG – KIWA will do it.
According to the rating and comments from the users, KIWA will be especially useful for those who work in the sphere of marketing. Most of the templates that this app has are connected to sales, economy, and money.
The app is free and can be downloaded on smartphone, laptop or computer.
Today's Infographics
This is an app with beautiful shapes and templates, which are good for practically every topic. Made by Korean creators, it supports only Korean.
Still, don't hurry to skip the app. Everything is clear thanks to its easy and friendly interface. The number of templates is huge – the elements are classified according to the topic they relate to.
The design of the templates is also done pretty well. It is different from most of the apps.
The app is packed with functions, which will make your infographics unique, original and persuasive. You can download them in PDF and print.
The app is free.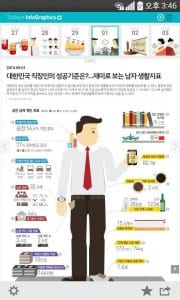 miMind
There is a great number of powerful tools for presenting different types of information. One of them is making a mind map. This app was created especially for this purpose.
Here you can have as many mind maps as you want. The size can also be different, from the small one consisting of a pair of elements to the most advanced and complex.
The branches of the mind map can be colored if necessary. This helps you to highlight their importance. The frameworks of the app are also very logical, which will allow you to present all the data in a clear way.
Once you finished creating the mind map, you can download it on your device or even print it.
The interface of the app is initiative and easy, so even unskilled user can enjoy all the functions of miMind. Try it now for free.
Simple Graph Maker
While creating infographics you might need to present some statistic data. The best way to do it is to make a graph, which will reflect all the results you have.
The number of graphs is impressively big. There are pie charts, diagrams, and many other interesting templates. You can choose the size, shape and color. Combine them to highlight the most important facts.
The app is really simple, as it's clear from its name. The only downside that it has is that the number of functions isn't really big. But it has all the basic things that are used for creating an infographic.
The app is free.
Mindly
This app is also more a graph and mind map maker, but it can be very useful for creating infographics. There are many strong points that make the app very reliable.
First of all, Mindly has a very good function of designing mind maps. They will never look boring and grey. Designing is a function that is usually neglected by the app creators, but Mindly is different.
The number of elements is limitless, so you can create the most complex and complicated mind maps. This is perfect for giving a talk, making a presentation or a huge note for the discipline you're studying.
There is an opportunity to work in a group. The only thing you need is email. After you register, you can create a collective mind map and edit it with your friends or classmates.
Security is on a high level. You can set a password if don't want other people to see your data. There is no possibility to see the mind maps if you turn on this password function.
The download is easy as well. You can download the mind map you created in web-optimized JPG or PDF. Try it for free in Google Play.
Business Model Canvas & SWOT
Should you need to analyze the efficiency of your business and present this information, Business Model Canvas will be a good tool for doing this.
The app is aimed at presenting information about business, economy, and money. All the templates it has are united by this topic.
Business model is perfect for SWOT. It has some schemes that are made specially for this. The only thing you need to do is to fill in the info.
Another thing that this app can be good for is planning. If you dream about opening a café or starting up your online shop, you can use the app to sketch a business model.
Then you can download it in PDF or print. There is a possibility of saving your infographic models right in the app or share them via Facebook or e-mail.
The app is rated 4.4 in Google Play. According to the comments, it is easy-to-use and effective at the same time.
Download it for free via clicking on the link.
Adobe Illustrator Draw
You might think that this app falls out of the list, but it is not true. The infographics that you can create here, will be the most original ones, as you will draw the templates yourself.
This is a perfect option for those who wants to be unique in creating something new and who thinks outside the box.
But if you doubt your drawing skills, it is possible to download the templates, shapes and details from the Internet.
You can download the infographics in PDF or web-optimized JPG. You may save them in the app as well. Another nice thing is collective work. Invite your classmates and colleagues to join you and edit the documents.
The app is rated 4.2 in Google Play. The app is very reliable, there are no bugs and malfunctions. The security is also on a high level. Once you set a password, nobody can see your data.
There is an Adobe Stock, where you can find a huge number of photos and images that will embellish your project or infographics. The Stock is constantly being updated. You can find any image via typing the keyword in the search line.
When you are done with your work, feel free to publish your works in Behance. It's a creative community where you can get feedback and enhance your skills.
The app is free in Google Play.
You can also check: 7 Free Photo Resizer Apps for Android