Are you a die-hard Formula 1 fan who can't stand missing a race? Well, you're in for a treat!
We've scouted the best apps to watch Formula 1 live (Android & iOS) you could try. These let you enjoy races and even watch highlights whatever you are.
All the apps cover smooth HQ streaming with no delays or glitches. You'll even get to set reminders to ensure you won't miss a single race again. Let's get into it!
F1 TV
F1TV is a great program that will be useful to all fans of the royal races – Formula 1. Thanks to the F1TV app, users can view all Grand Prix in high quality. Thanks to internal servers, the F1TV application provides a high-quality and reliable signal.
View the race is carried out in direct mode. F1TV allows you to follow not only the royal races but also the class GP. Fans of racing will be delighted. Adjusting the video in the F1TV app will allow you to customize the image quality.
This is the end of the functionality of the F1TV tool. It is also worth noting an easy interface, powerful search engine, and simple navigation.
This app is one of the best legal ways to watch F1 live on Android and iOS devices.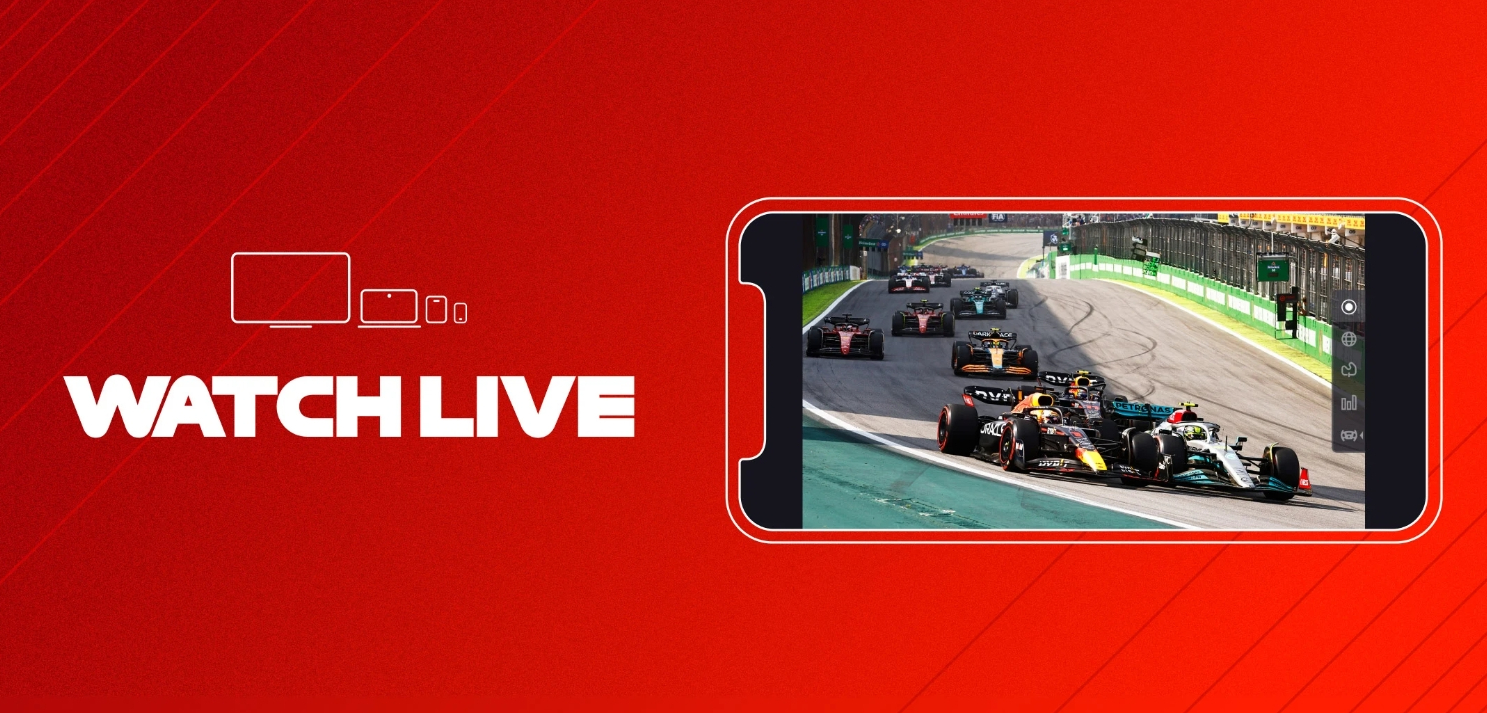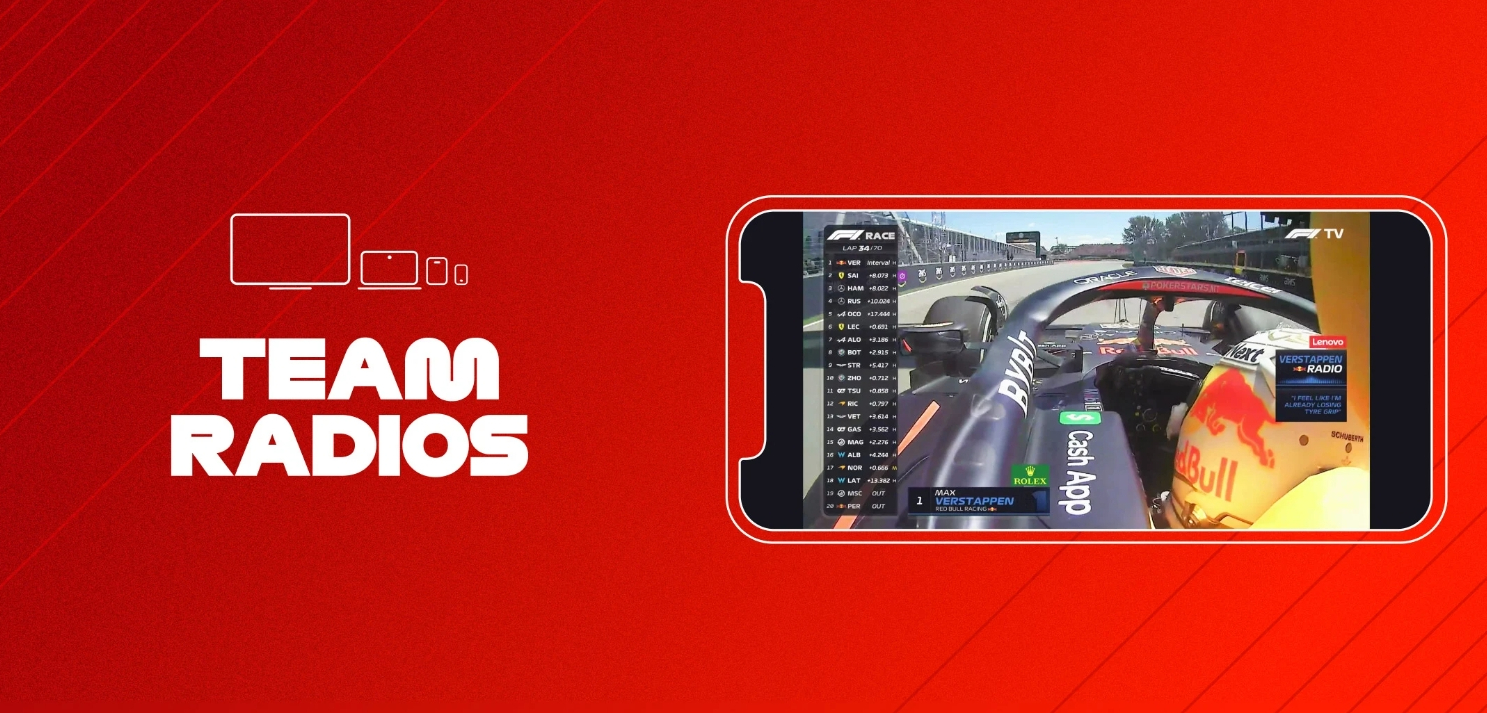 You may also like: 11 Best Sports Betting Apps
Formula 1
This application was developed for fans and lovers of the most popular races. Here you will find the latest news from the camp of the teams, read and watch the interviews of the pilots, live video, find the schedule of races, the weather forecast on the day of the race, and other interesting information.
The application has a curious feature – Timing and sensors in real-time. You can watch the riders' places, lap times, and so on in real time. During the race, the program shows the position of each pilot on the track, his lap time, and the sector of the track he passes. There are text comments about what is happening on the track.
Curious section: sports and technical regulations. Many interesting things have been written about the changes this season, as well as about all the technical pieces.
The features include:
Online broadcast of all stages of Formula 1.
Information on sectors, tires, and pit stops.
An interactive map showing driver speed and DRS usage indicators.
Analysis of the pilot's exit from turns.
Radio talks team and pilot.
Some features of the application become available only after a paid subscription.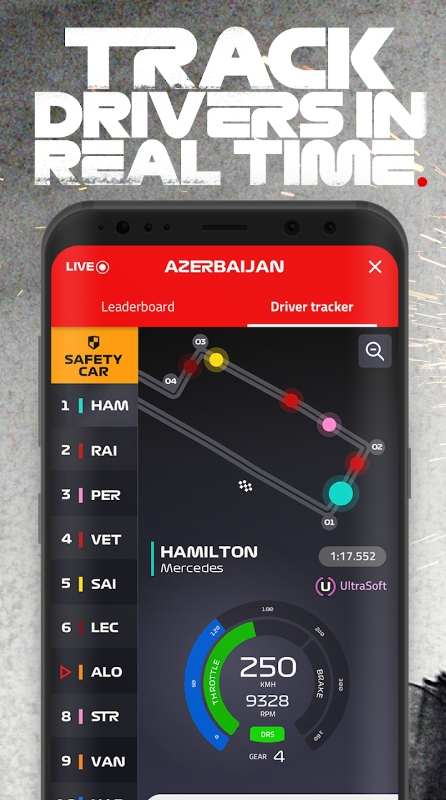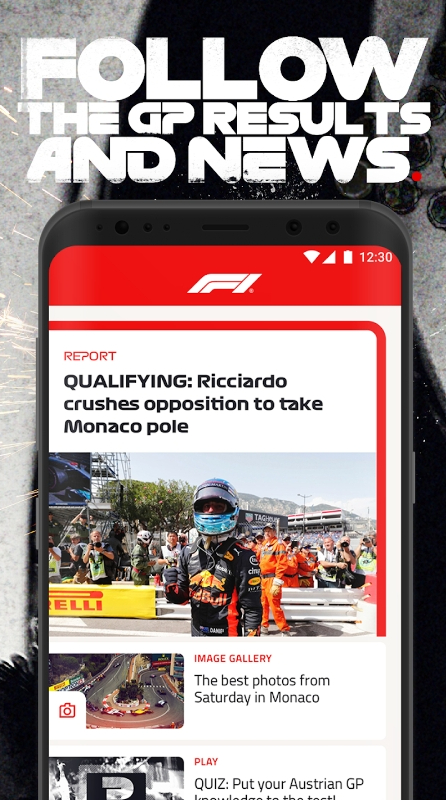 FuboTV
Tremble, lovers of Formula 1, now you have the opportunity to watch the race live on your mobile phone. An application that works in many countries, offering television streaming video at very reasonable prices.
Movies, TV shows, sports … a large amount of content is available! This application offers us dozens of channels of all kinds, free and paid, paying a monthly subscription.
This is a very convenient way to view our favorite programs, the best films, and series, and all kinds of sports: F1, football (LaLiga, Premier League, Champions League, Champions …), NBA, NFL, tennis, baseball, MotoGPб, etc.
And the most interesting feature is that it offers us places on the cloud to record from 30 to 500 hours of video (depending on our subscription) so that we don't miss out on any of our favorite programs or broadcasts:
Dozens of television channels.
Huge coverage of sporting events.
Grid program for all channels.
Function to create a broadcast alert.
The ability to record content to watch them later.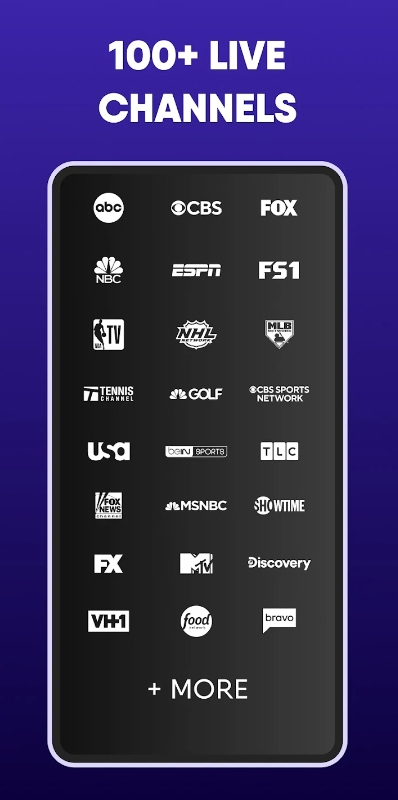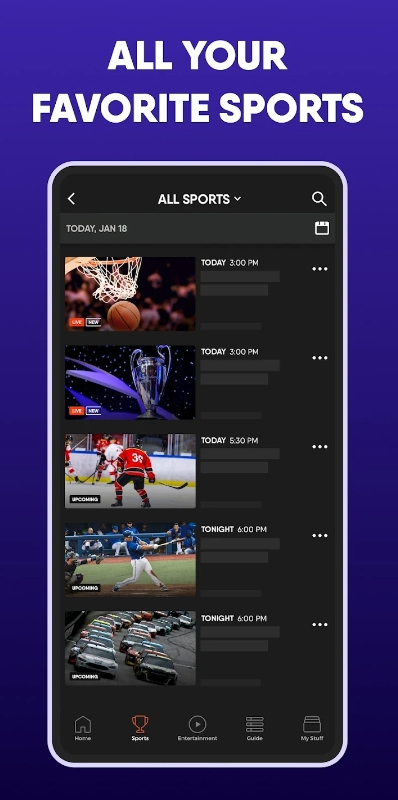 Sky Sports
Sky Sports is a mobile application that allows you to watch a broadcast of Formula 1 directly from your mobile phone. You need to either sign up or pay for daily access to the content. A nice interface and clear functionality will allow you to enjoy the live broadcast to the fullest.
Sky Sports is a specialized app, which is completely devoted to car racing Formula 1. The spectator will see the broadcast of professional races and preparation for competitions.
Thanks to this channel, it became possible to monitor each stage of the races in a good image. Watching Sky Sports online means getting the latest news in the sports world every day. Fans waiting to meet and interview famous racers. Moreover, all competitions are voiced by famous commentators.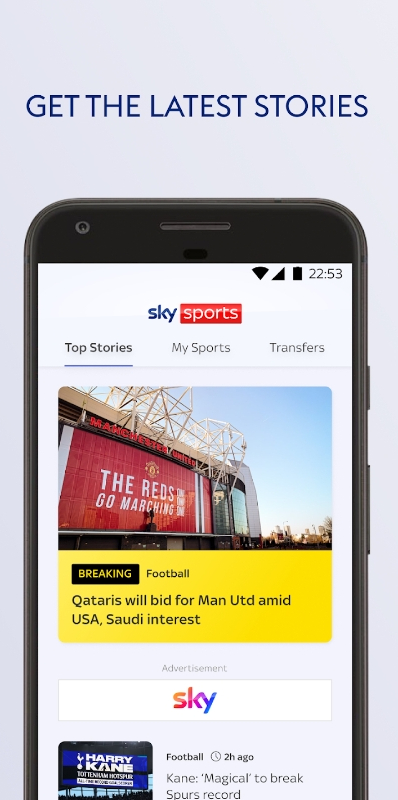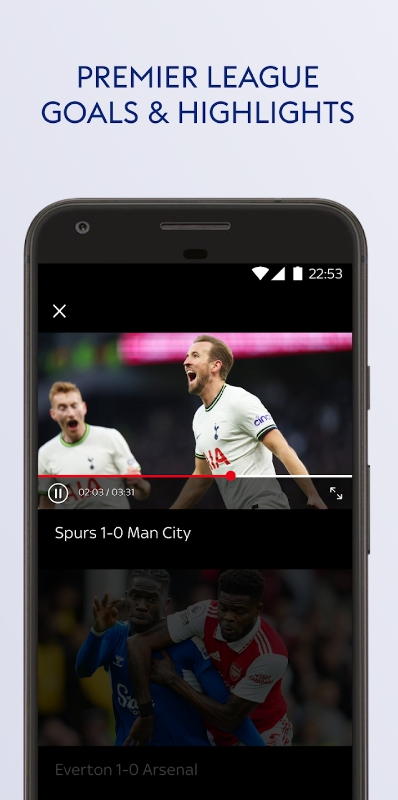 Check also: Top 8 Sport Video Analysis Apps
ESPN
The ESPN app covers a wide range of sports, including your favorite Formula 1. Each of the different sports is displayed as a separate tab in the ESPN SportsCenter.
ESPN gives you the opportunity to choose your favorite teams from any sport, and their results are displayed on the first page of the application.
Click on the result and you will receive race statistics, a summary, and information about the races. The updated application also now contains videos so you can watch all the actions on your phone.
You can set up alerts for your favorite teams. The volume setting in the ESPN SportsCenter is impressive. Including push notifications, you can request an alert each time something happens to your favorite team. This includes the latest news and analysis of the races. You are also constantly updating news via the integrated Twitter channel in ESPN.
The most annoying part of an ESPN application is the ads. Too many ads invade the screen when you try to use the application, especially when trying to view videos.
A comprehensive application for sports fans uses ESPNs sports coverage and commercial rights to provide a great app for all sports fans.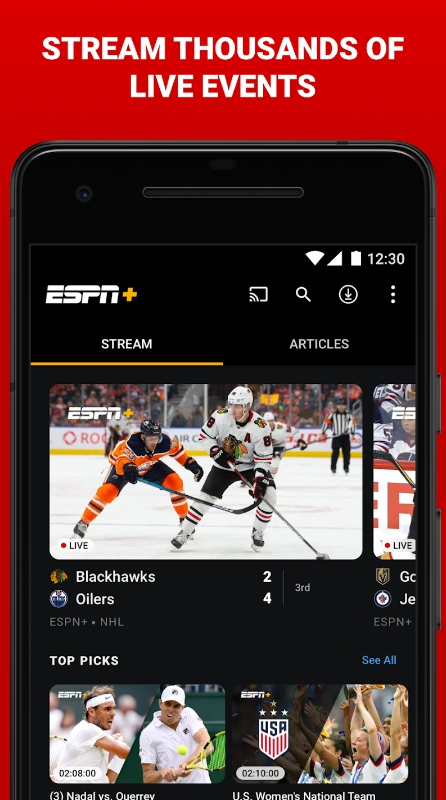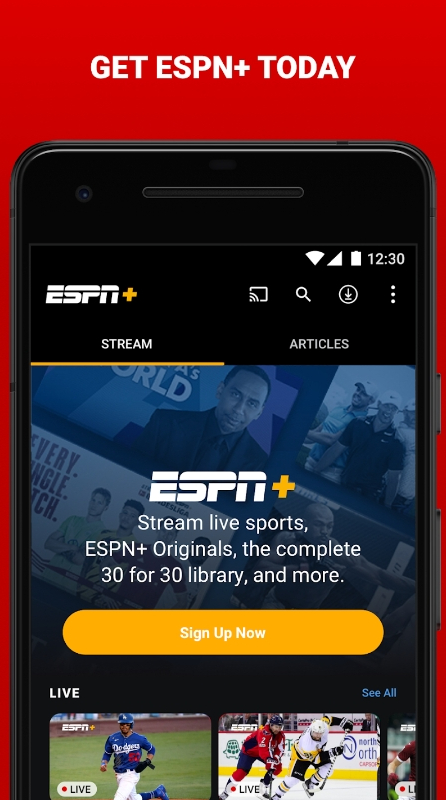 BBC Sport
You will enjoy watching Formula 1 in the BBС Sport app. Compared to other channels, BBC starts broadcasting much earlier, a lot of their own interviews, and analysts. Awesome commentators broadcast live during the royal races. Those who once looked at the BBC will not be able to watch anything else.
BBC Sports has a great iPlayer online broadcast service. It gives you the opportunity to view live broadcasts of all TV and some BBC channels. Plus, one or two days after the broadcast, programs are available for viewing and downloading.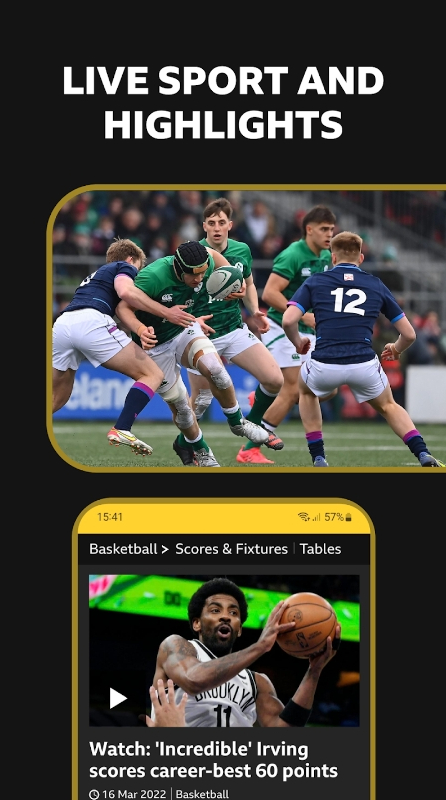 LIVE Car Racing on TV
This app contains the entire list of races that will be broadcast on free television in the countries of central Europe, as well as those that will be broadcast over the Internet.
There is a calendar of events on the main page. The type of races you are interested in can be selected in the settings, and the details of the races can be found simply by clicking on the name of the race.
Races currently available include F1, FE, DTM, WTCR, WEC, eSports Sim Racing and etc.
All event information is taken from the internet and updated online with an internet connection. If the internet connection is lost, the last downloaded data will be saved.
The app is available in English, German and Dutch.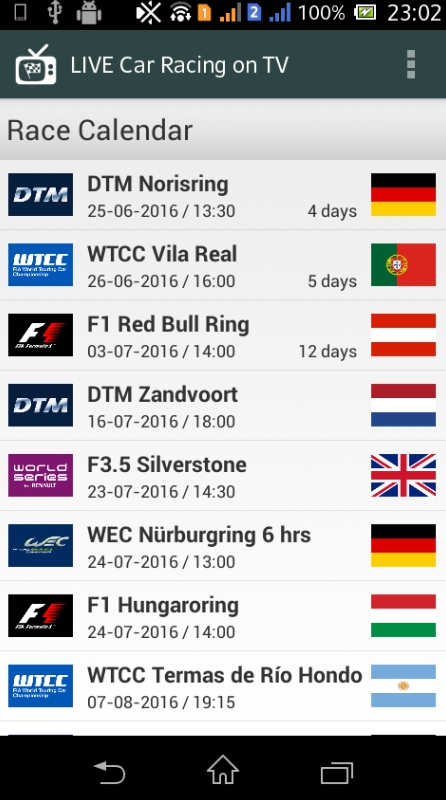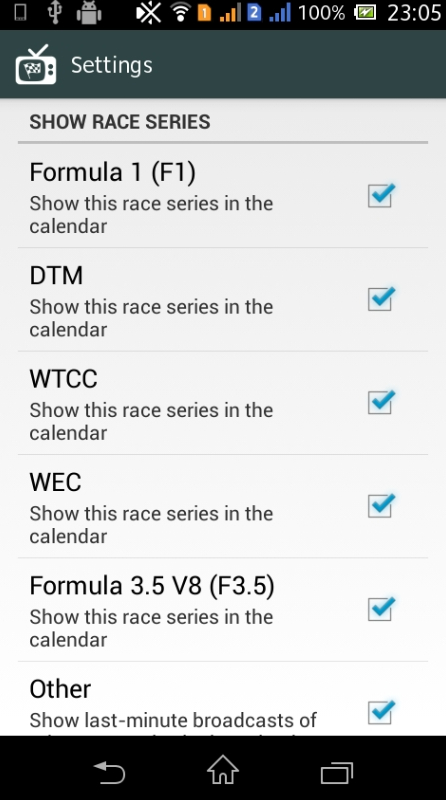 Motorsport.tv
The service provides an excellent opportunity for all fans to keep track of the broadcasts of races, including Formula 1. This is a channel that shows all sports races non-stop.
You can keep up to date with all the news, just click on the app and you will immediately receive a ton of content about all the leaders, upcoming events, and top racers.
The video player is very convenient because users can look for interesting moments for them using timeline markers and special tags.
You don't need to review the hours-long recording of the race to see the most exciting point. Just use the timeline markers feature right in the video player.
This app is a treasure chest. There is a huge amount of various information about the races, which is also constantly updated.
Follow the schedule of all upcoming races in the app. It's quite simple, because the design is minimalistic and modern, and all the necessary functions are conveniently located.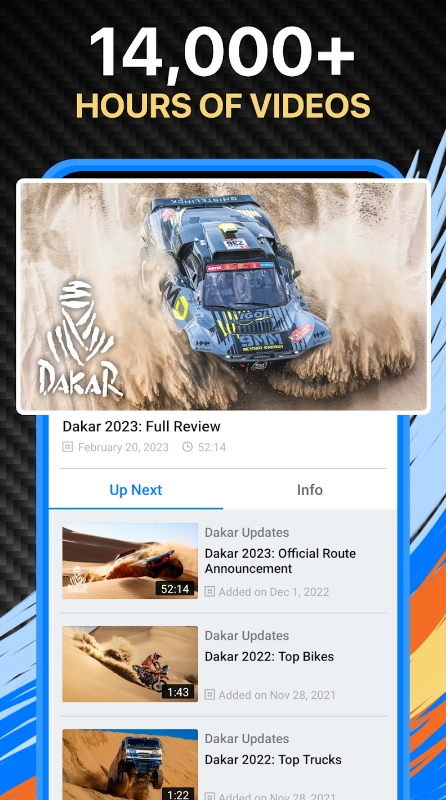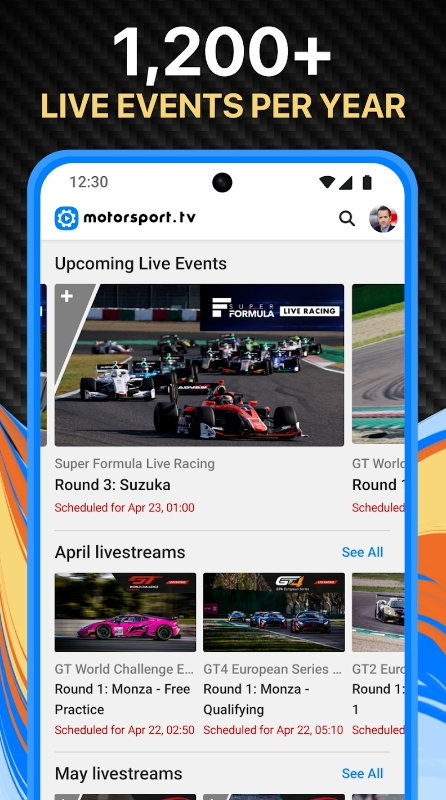 Watch Formula Live Streaming
Well, the name of this app fully reflects its concept. It's a gem for all Formula fans as it lets you watch live streams of the racing in HQ. It's here to ensure you'll never miss your fave race, even if there's no TV around.
The best aspect of this one is that it's pretty easy to get started with it. The app doesn't ask you to register or log in, you can go straight to watching right after download. It's also entirely free with no hidden fees or paid packs. The ads are there, as expected, but they are fully bearable.
You can set up alerts of all the upcoming races to ensure you won't miss anything. You can also view live highlights and leaderboards in case you're unable to watch the race itself.
The app easily syncs with smart TV, so you can enjoy the race on a big screen, too. The streaming is smooth and there are no lags or glitches to ruin the exp.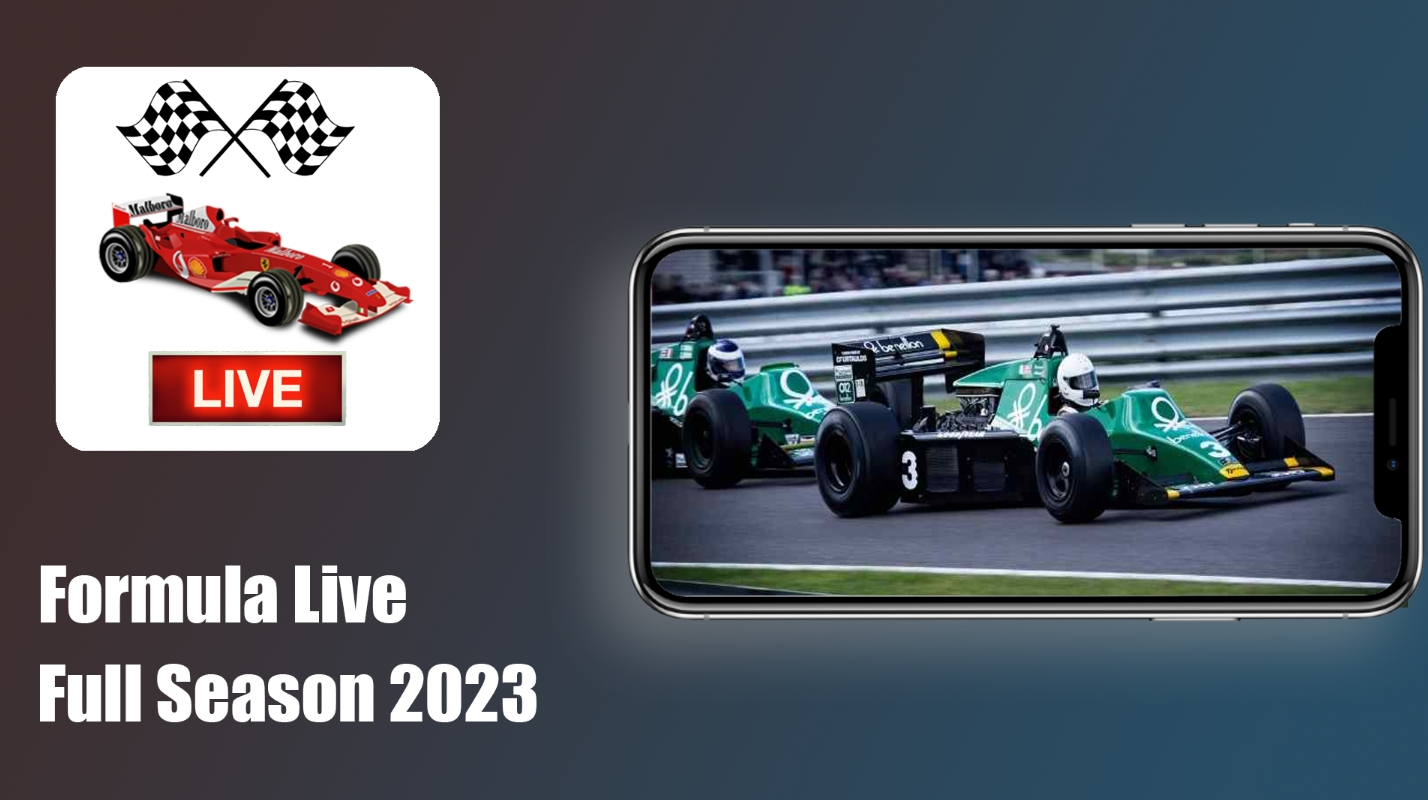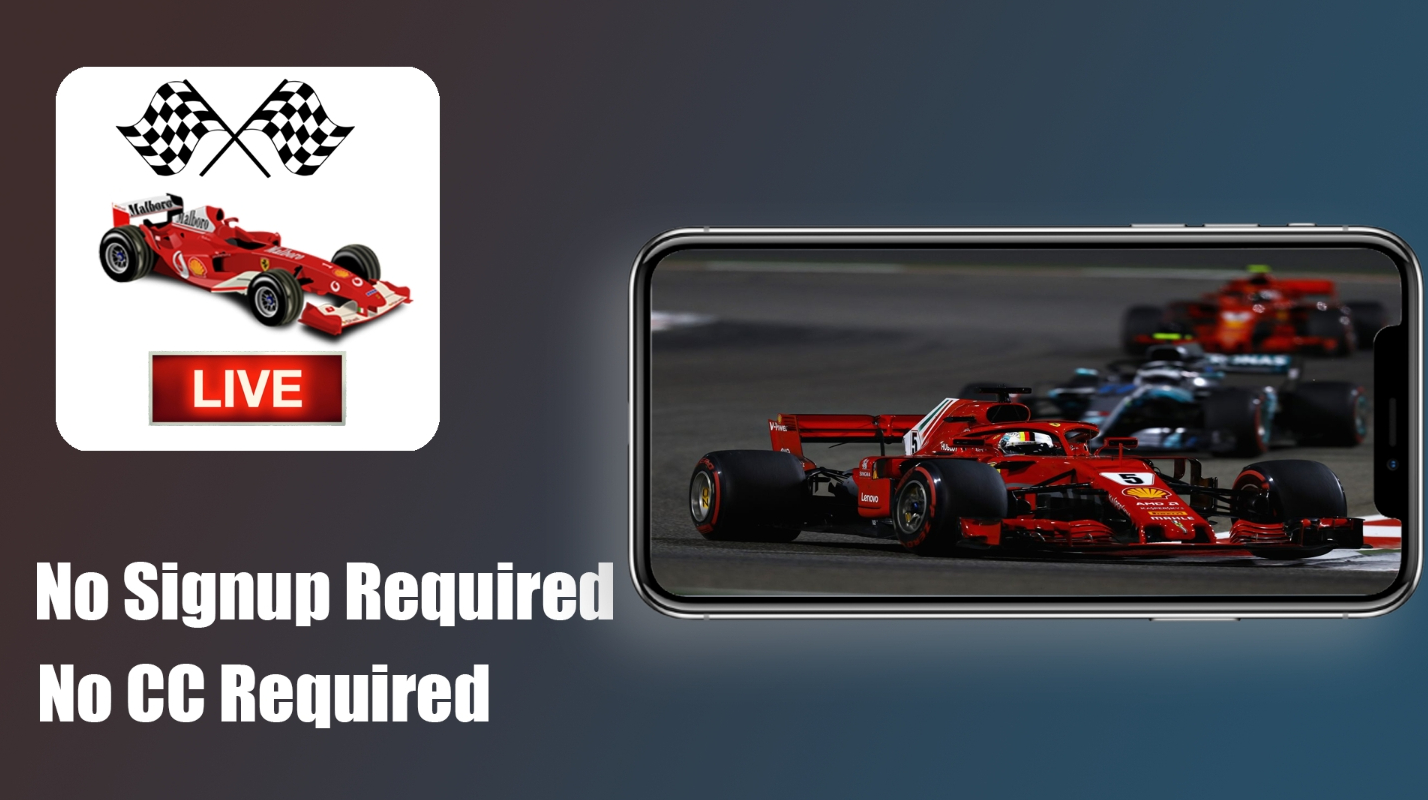 Motorsport
This app is a one-stop shop for motorsport lovers. It lets you enjoy the best motor racing coverage around the globe in HQ. The app comes with a simple UI, so it's easy to navigate and find the races you're interested in. You can easily switch between categories and find the op-race translation live.
But it's not all about the streaming. You can use it to read the latest news and trending analysis of possible season faves. It's a full-on fan community at this point.
The app has a wide lib of pics from multiple races worldwide, and it's a breeze to navigate within galleries. You can easily pick the races you're interested in and save the pics for further use.
Plus, the app covers live scores and results, so if you're unable to watch the race, you'll still be in the know. It comes with a schedule and lets you set notifications no never miss a beat. You can even add alters to give you a live run-down of the race if needed.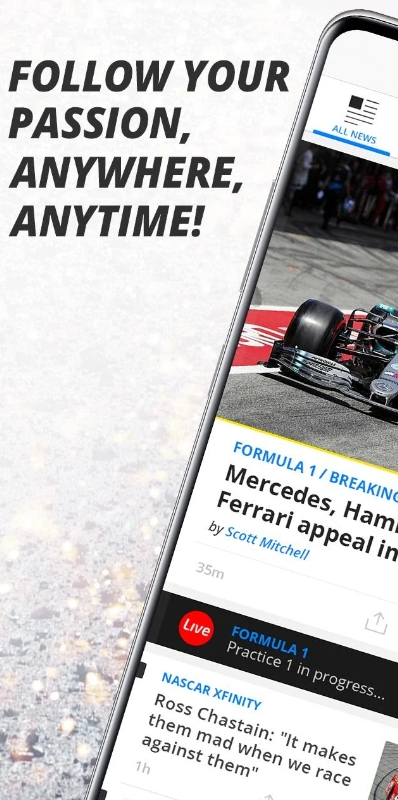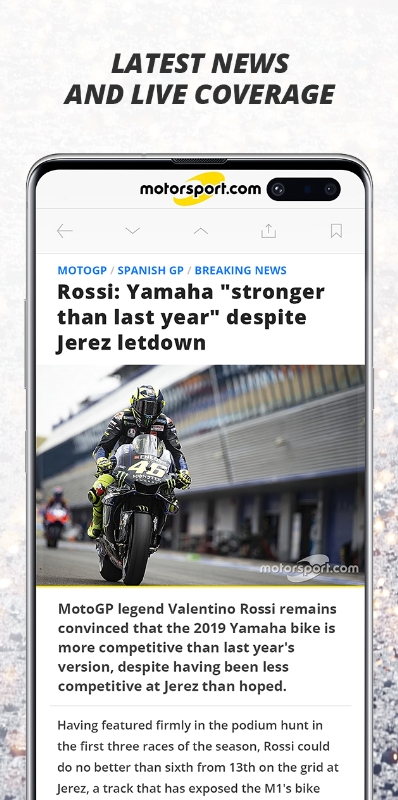 You may also check: 5 Best F1 Manager Games
Motorvision TV
To wrap up, there's an app that lets you watch the world's top motor races and review the legendary ones. It covers over 1K vids already, so you can enjoy the rates and motorsport-related content at any time needed.
Above that, there's a collection of hand-picked vids that keep getting updates every day. You can even download some of those vids and watch them offline at any time needed. You can also mark some of these as faves for further viewing. The quality is top-notch, so no worries here.
Of course, the live streams are covered as well, so you won't miss a single race ever again. And if you want to double sure, feel free to set notifications to remind you the race is about to begin. The app also comes with an in-depth schedule that you can save if needed.
It also gives you access to a live motorsport channel that airs 24/7. The app is fully free, the only thing that may annoy you is the ads. You don't need to make an acc or log in at any point, so no worries.