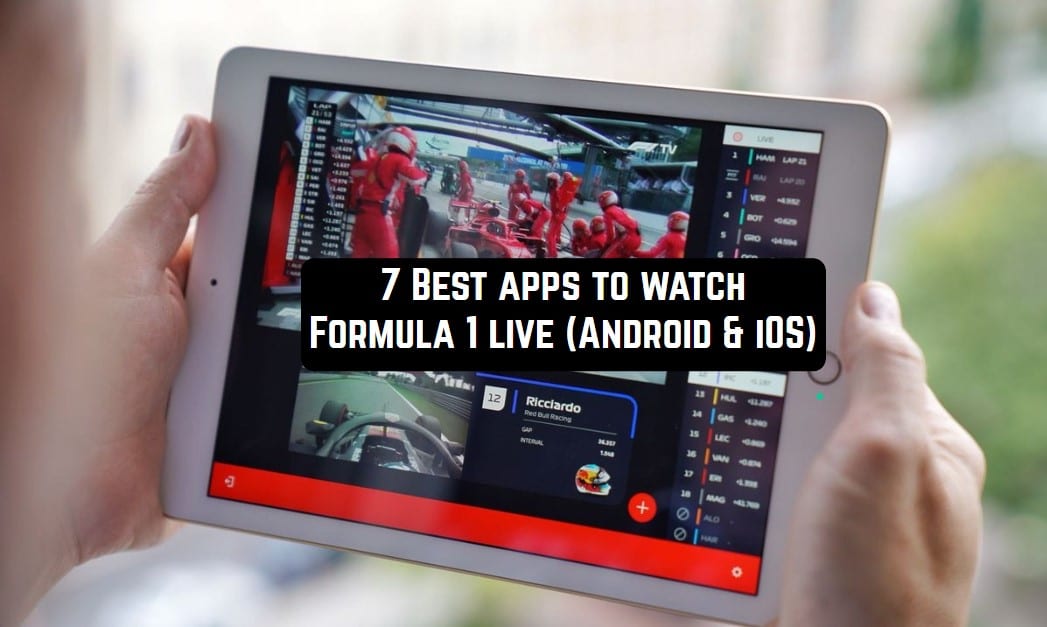 If you are fond of F1 races, then we are happy to announce especially for you – on Android and iOS mobile platforms, there are special applications that allow you to watch Formula 1 live. Let's look at such applications.
Check also 17 Best Sports Streaming Apps for Android & iPhone
F1 TV
F1TV is a great program that will be useful to all fans of the royal races – Formula 1. Thanks to the F1TV app, users can view all Grand Prix in high quality. Thanks to internal servers, the F1TV application provides a high-quality and reliable signal.
View the race is carried out in direct mode. F1TV allows you to follow not only the royal races but also for the class GP. Fans of racing will be delighted. Adjusting the video in the F1TV app will allow you to customize the image quality.
This is the end of the functionality of the F1TV tool. It is also worth noting an easy interface, powerful search engine, and simple navigation.
back to menu ↑
Formula 1
This application was developed for fans and lovers of the most popular races. Here you will find the latest news from the camp of the teams, read and watch the interviews of the pilots, live video, find the schedule of races, the weather forecast on the day of the race and other interesting information.
The application has a curious feature – Timing and sensors in real time. You can watch the riders' places, lap times and so on in real time. During the race, the program shows the position of each pilot on the track, his lap time and the sector of the track he passes. There are text comments about what is happening on the track.
Curious section: sports and technical regulations. Many interesting things have been written about the changes this season, as well as about all the technical pieces.
Application features include:
Online broadcast of all stages of Formula 1.
Information on sectors, tires and pit stops.
Interactive map showing driver speed and DRS usage indicator.
Analysis of the pilot's exit from turns.
Radio talks team and pilot.
Some features of the application become available only after a paid subscription.
back to menu ↑
FuboTV
Tremble, lovers of Formula 1, now you have the opportunity to watch the race live on your mobile phone. An application that works in many countries, offering television streaming video at very reasonable prices.
Movies, TV shows, sports … a large amount of content is available! This application offers us dozens of channels of all kinds, free and paid, paying a monthly subscription. This is a very convenient way to view our favorite programs, the best films, and series and all kinds of sports: F1, football (LaLiga, Premier League, Champions League, Champions …), NBA, NFL, tennis, baseball, MotoGPб etc.
And the most interesting feature is that it offers us places on the clouds to record from 30 to 500 hours of video (depending on our subscription) so that we don't miss out any of our favorite programs or broadcasts:
Dozens of television channels.
Huge coverage of sporting events.
Grid program for all channels.
Function to create a broadcast alert.
The ability to record content to watch them later.
back to menu ↑
Sky Sports
Sky sports is a mobile application that allows you to watch a broadcast of Formula 1 directly from your mobile phone. You need to either sign or pay daily access to the content. Nice interface, clear functionality will allow you to enjoy the live broadcast to the fullest.
Sky Sports is a specialized app, which is completely devoted to car racing Formula 1. The spectator will see the broadcast of professional races, preparation for competitions. Thanks to this channel, it became possible to monitor each stage of the races in a good image. Watch Sky Sports online means getting the latest news in the sports world every day. Fans waiting to meet and interview with famous racers. Moreover, all competitions are voiced by famous commentators.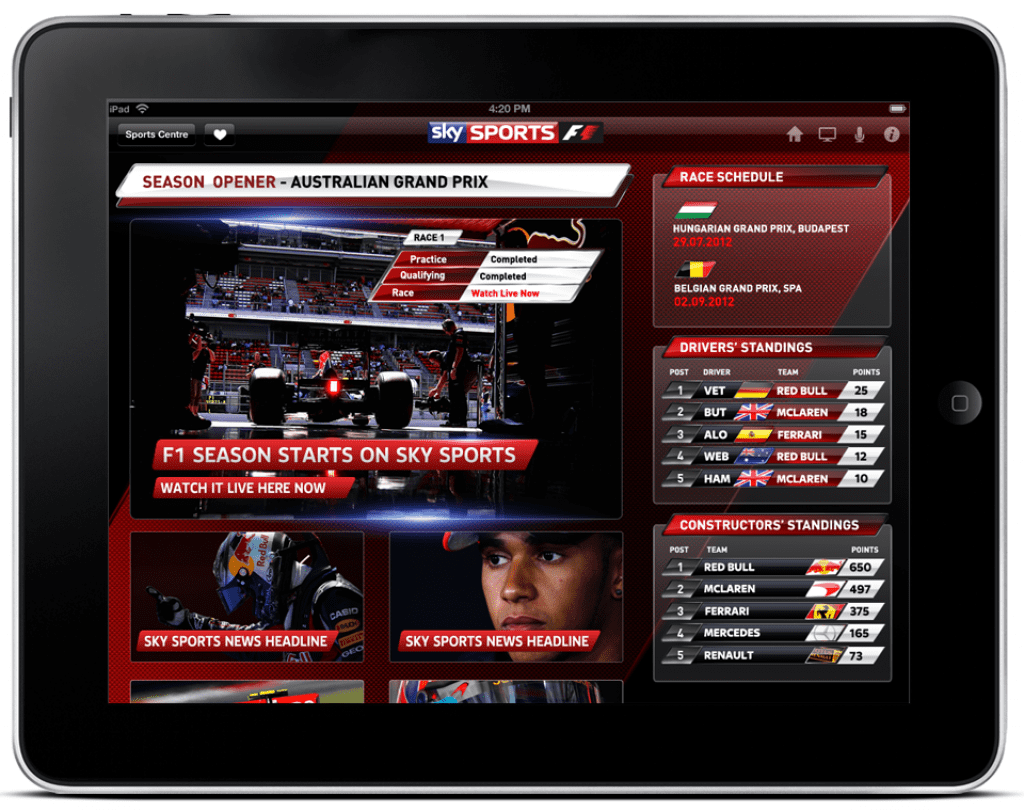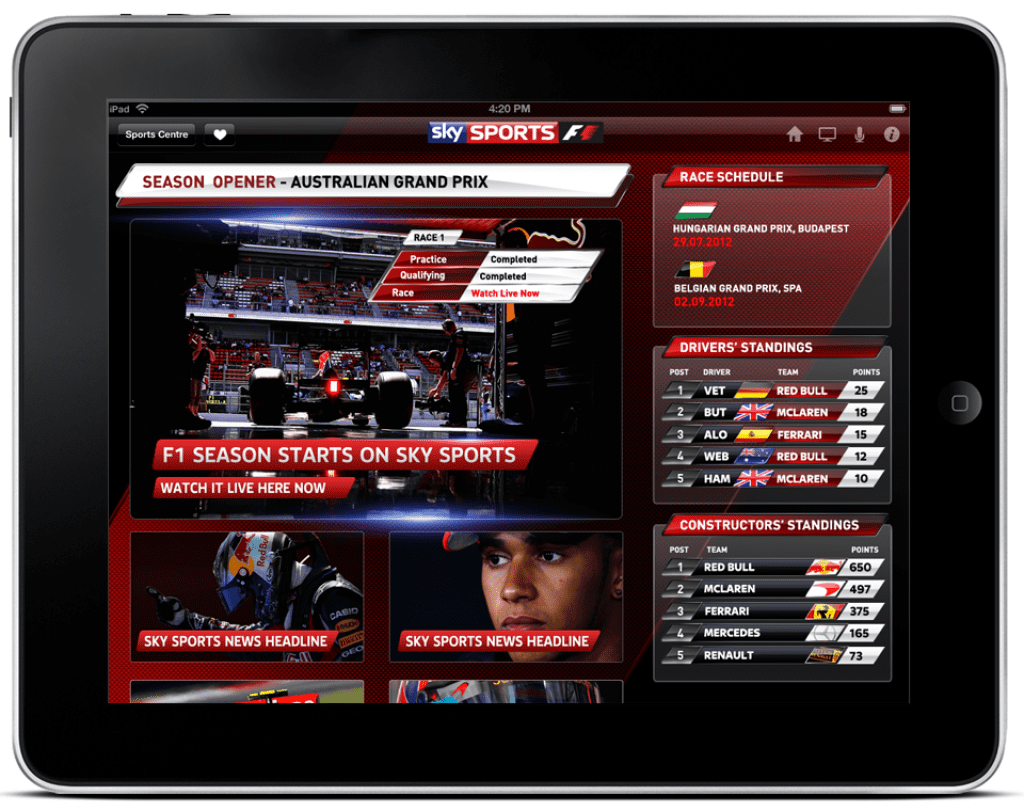 back to menu ↑
ESPN
The ESPN app covers a wide range of sports, including your favorite Formula 1. Each of the different sports is displayed as a separate tab in the ESPN SportsCenter.
ESPN gives you the opportunity to choose your favorite teams from any sport, and their results are displayed on the first page of the application. Click on the result and you will receive race statistics, a summary and information about the races. The updated application also now contains videos so you can watch all the actions on your phone.
You can set up alerts for your favorite teams. The volume setting in the ESPN SportsCenter is impressive. Including push notifications, you can request an alert each time something happens to your favorite team. This includes the latest news and analysis of the races. You are also constantly updating news via the integrated Twitter channel in ESPN.
The most annoying part of an ESPN application is ads. Too many ads that invade the screen when you try to use the application, especially when trying to view videos.
A comprehensive application for sports fans uses ESPNs sports coverage and commercial rights to provide a great app for all sports fans.
back to menu ↑
BBC Sport
You will enjoy watching Formula 1 in the BBС Sport app. Compared to other channels, BBC starts broadcasting much earlier, a lot of their own interviews, analysts. Awesome commentators broadcast live during the royal races. Who once looked at the BBC will not be able to watch anything else.
BBC Sport has a great iPlayer online broadcast service. It gives you the opportunity to view live broadcasts of all TV and some BBC channels. Plus, one or two days after the broadcast, programs are available for viewing and downloading.
back to menu ↑
Sling TV
Get access to a variety of unlimited cable channels and Sling TV movies, wherever you are!
This application is a great tool for viewing Formula 1 live. Sling TV is a paid subscription service available in the US that allows you to watch various TV channels on your mobile device. However, the platform Sling TV offers anyone who wants to test view for one week.
With the subscription, Sling TV users will be able to watch the live broadcast of Formula 1 directly on mobile devices running on iOS or Android, as well as through a browser, by accessing the Sling TV website or directly on the big screen.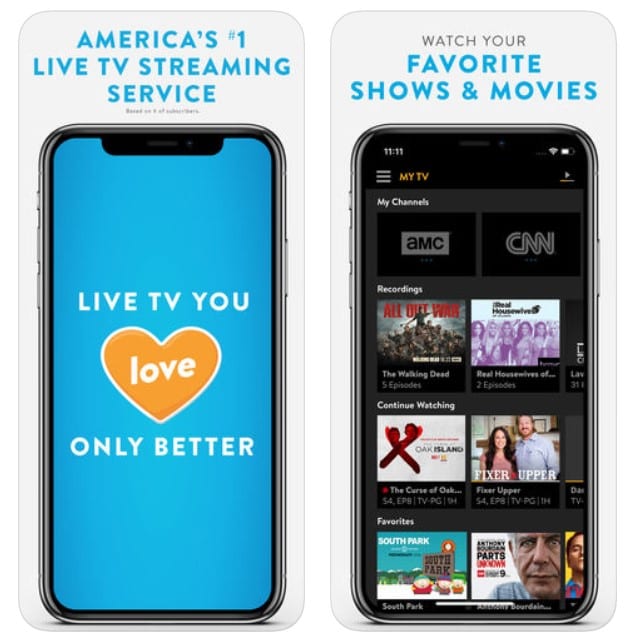 ---
Have something to add or tell about your favorite service for streaming Formula 1 live? Write in the comments below!