Social media used to be just a tool for fun and communication. Nowadays it's a giant monster that seems to put some of us on a pedestal and the downfall of others. The philosophy may lead far, however, there is one thing no one can deny – social media, especially Instagram, give us the opportunity to earn real money.
So if you decided to get your Insta to the next level and start making money with it, we have some suggestions of apps that can help you on this journey, one way, or another. And before you start, don't forget to check out our collection of apps for making Instagram reels.
StoryLab
If you decided to monetize your Insta, you better start with decent visuals. StoryLab is a stories editor for photos and videos. The app offers different templates and layouts that take you to the next level. The app will make your stories bright and memorable and help you get more likes and subscribers.
The pros of this app:
A burst of various templates and collages. All sorts of styles, covers, different aspect ratios on photos, and even animated templates
Beautifully simple interface. Everyone likes an application that is easy to use but beautiful at the same time. This app meets this criterion because it is easy to use and minimalist
Different fonts and text editors
Lots of stickers
Cool filters and effects
There is one dubious aspect though – after each download of the desired image in the free version you have to watch ads. It doesn't happen that often, but if you perform certain actions, you will have to wait and watch.
Stories on Instagram are one of the most important moments in maintaining an account. On the basis of stories, the user understands whether the account is interesting or not.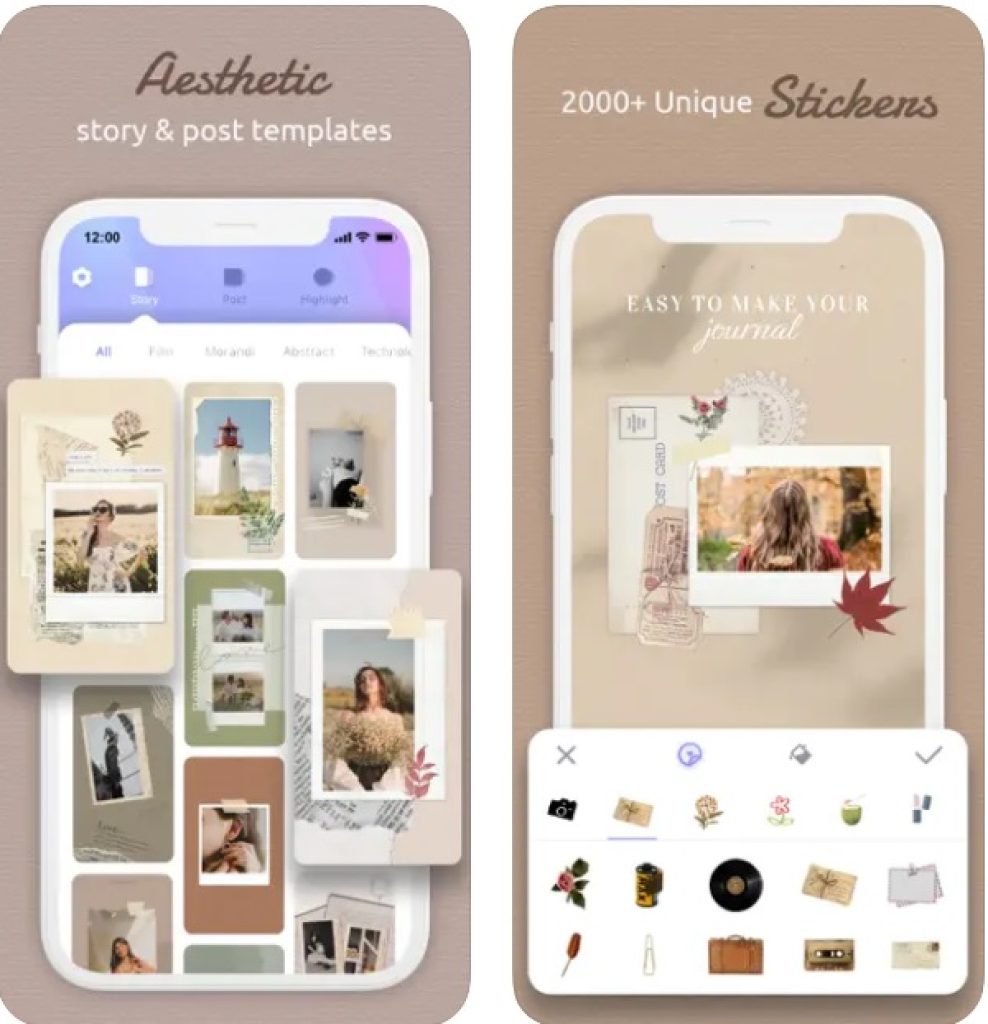 You may also like: 9 Best Apps To Buy Likes On Instagram
Milkshake
Milkshake is an app that helps you create websites right on your phone. You can create a single website, or you can create a platform with links to other websites. This app is insanely useful for business accounts, as the site makes it easier for subscribers to find links and information – everything will be in one place.
The pros of this application are as follows:
The app has an incredibly beautiful interface. Often, when you work on a site for a long time, your eyes get tired and the picture starts to get boring – here this thing won't happen
Easy to use. You do not need to know how to program or sit and think for a long time about where to click and what to do next.
Has a lot of options for site design. Website style in the form of minimalism, or in the form of retro – all this is in the possibilities of this app. Sure you will find something you like.
Can be used as a "business card" on the Internet. By showing it, the user will immediately be shown a lot of information about you, about your sites, brand, work, and anything else.
There is a clear step-by-step description of how to create your site
There's a separate tab for inspiration. There you can see thousands of examples of other people's work and be inspired to create your own.
Undoubtedly, the creation of such a site or platform noticeably promotes your account on Instagram, and it helps to earn more followers and likes, and therefore more money.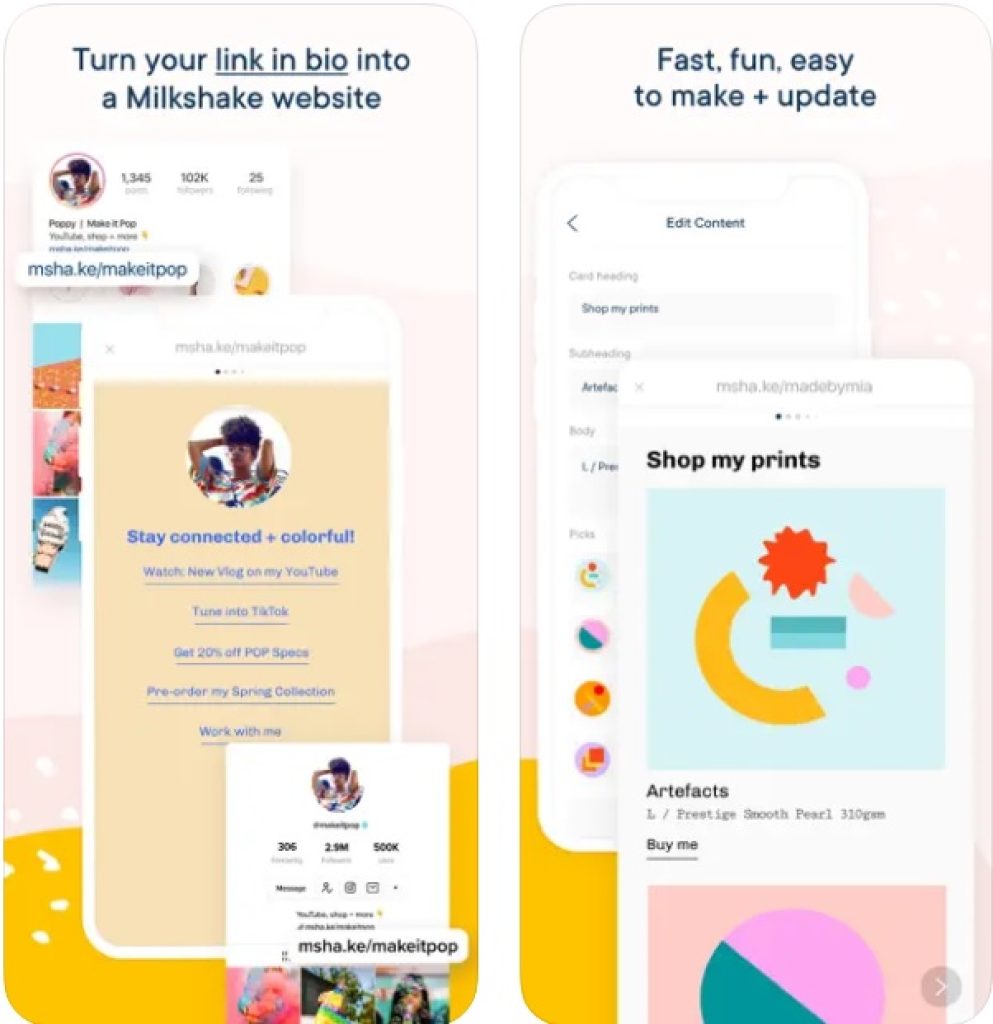 Best Grid for Instagram
Best Grid for Instagram is an app that offers the ability to create an incredibly beautiful grid on Instagram. This app also gives you the ability to create beautiful collages.
The Instagram grid is the first and most important thing to take care of when working and promoting on Instagram.
The app has the following features:
It doesn't leave a watermark when a photo is saved. This is a disadvantage of most free apps, as it obviously spoils the photo.
Allows you to customize top collages that will actively attract the attention of other users
It works for both public and private Instagram accounts
Many different options for creating a collage and grid – different sizes, ratios, and so on
Bright and beautiful interface
Shows the total number of likes and comments under your posts for the year. This is very good for use in analytics, and comparison.
By creating a beautiful Instagram grid you increase your chances of promoting your account faster.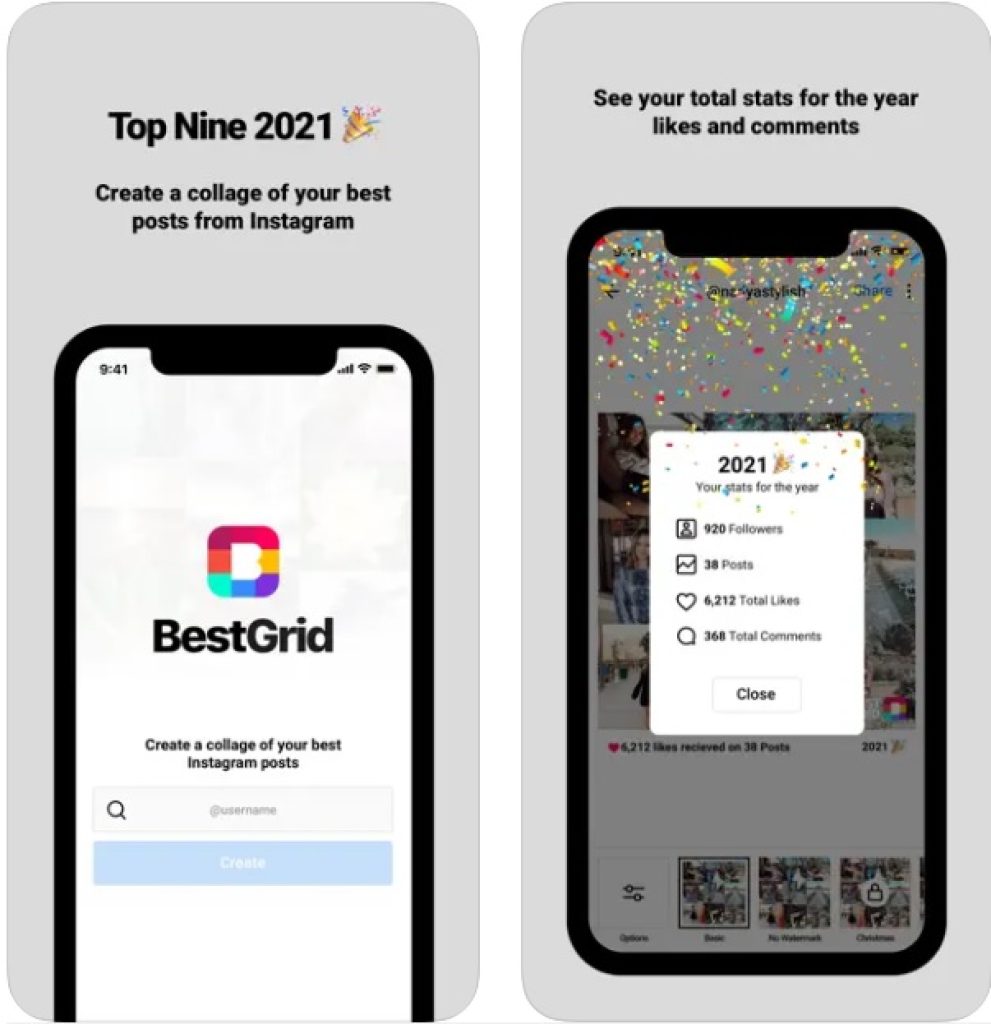 Hashtagify
Hashtagify is an app that will automatically select the right hashtags for your publication. They will be generated based on what's in the photo or video. Hashtags are the most important thing that promotes your account.
It can be used to find publications of interest. So adding hashtags greatly increases the audience who will see your publication and account, and are more likely to subscribe.
What you can find in this app:
Select the right hashtags related to the photo.
There's a wide variety of categories. From sports to fashion to jewelry.
There is no limit to the number of hashtags you can use.
You can create your own hashtags group. If you often use similar hashtags, you can create your own hashtags group to be used each time.
Time-management. The app is a great time saver because you don't have to worry about hashtags.
The app shows you the popularity of each hashtag. You can see which hashtags are used the most, and which ones you won't see at all.
Another essential aspect to mention before the final summary of all the points here is that the app doesn't have ads like the most ones in this category and that's a pleasant thing.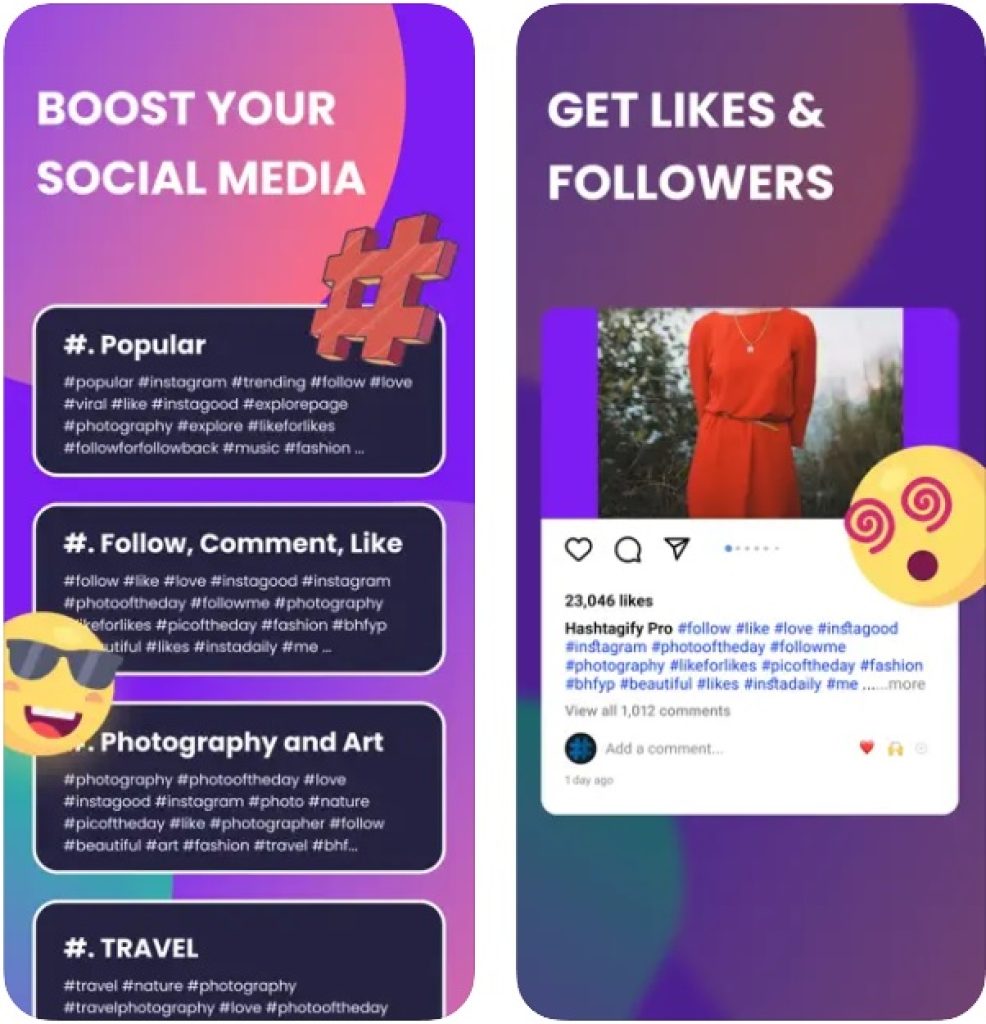 You may also like: 14 Free Instagram Video Makers (Apps & Websites)
Buffer
Buffer is an app that allows you to manage and schedule posts on Instagram and other social networks. Plan social content, get tips, and have all your posts in one place. The app is very useful for small businesses on Instagram, as it helps you distribute and schedule your posts.
What you can do with Buffer:
Schedule posts in advance. You can time your posts and don't have to worry about wasting time
Drafts and posts are available for scheduling not only on Instagram, but also on Facebook, Tiktok, Twitter, and other social networks
Get analytics from every post you share
View all the information you need about your posts in one place.
Ease of use.
It has a nice and easy interface and design.
There are various tips on design. While working, tips on how to design or schedule posts periodically appear.
Thanks to Buffer, not only do you not have to waste time every day to find time to upload a post, but also fast promotion thanks to the constant output of posts will not make you wait.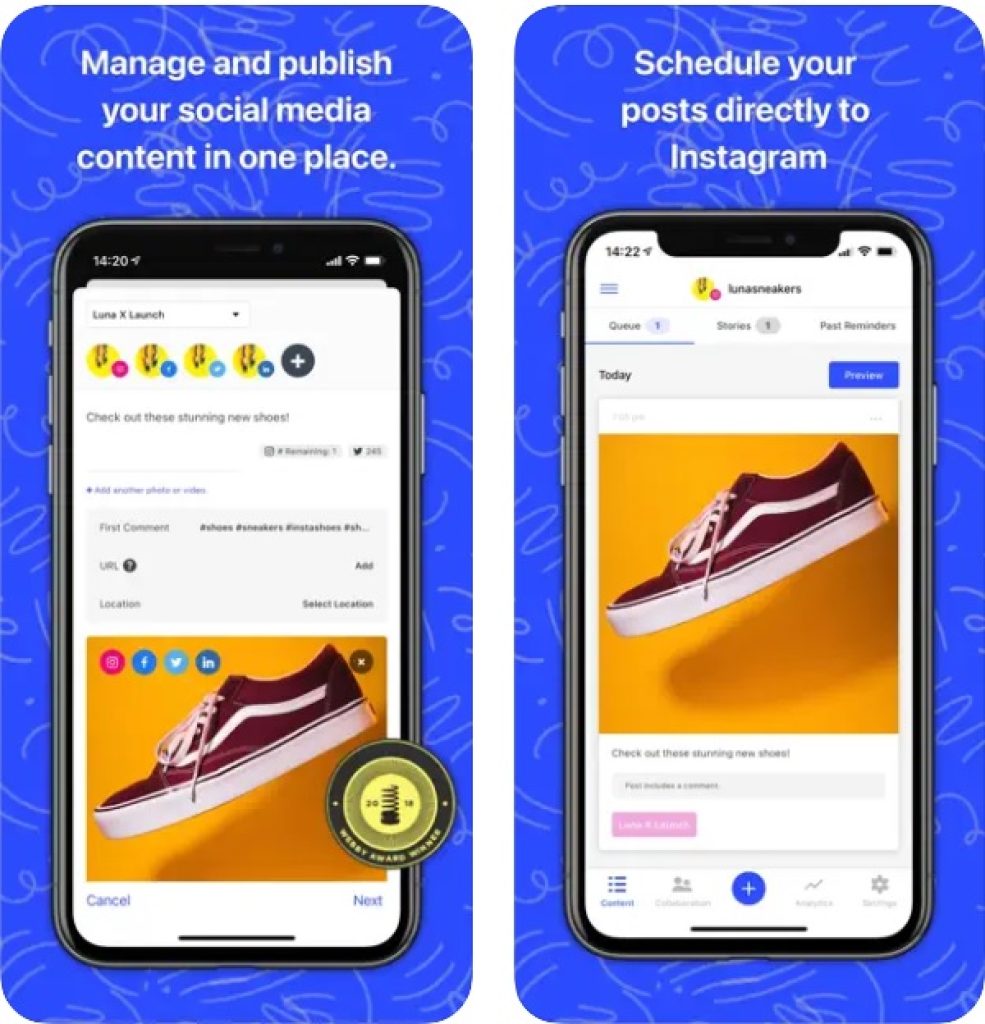 Canva
Canva is an app that offers the ability to create graphic design. This has already become quite a classy app for all who want to promote their social media.
Thanks to it, the user can create presentations, stories, projects, brand logos, and other visual tools.
The advantages of working in this application are:
A huge number of different fonts, photos, stickers, and animated gifs.
Several users can work on the project. This is very important, because if you are not working alone, but in a team, all participants must take part in the creation.
There are more than 65 thousand ready-made templates to use.
More than 30 different styles for different social networks
Beautiful design
We wanted to add that the app is easy in use, but in fact, it will take you quite some time to learn how to navigate here, if you never worked with Canva. The abundance of all types of templates is also a problem here for beginners.
And the free version has some limitations which don't let permission to use more elaborate and exquisite templates.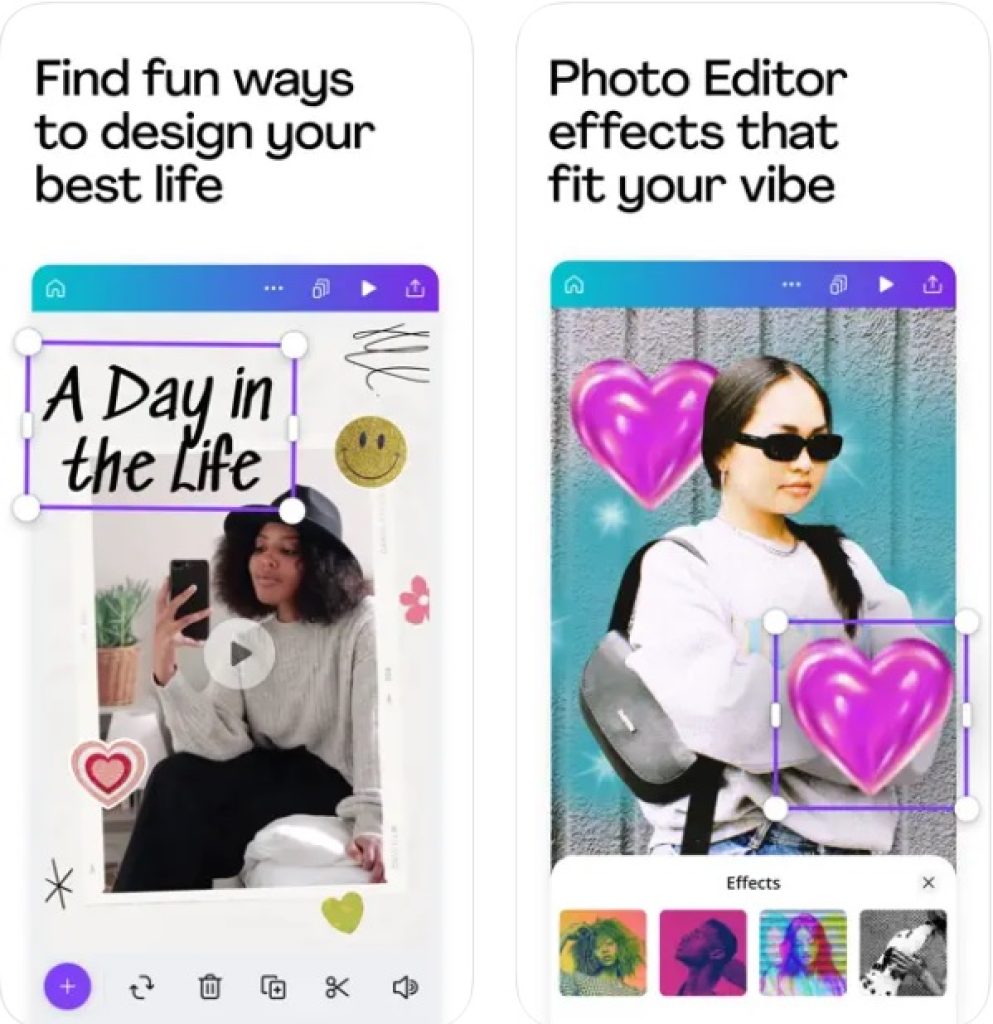 You may also like: 11 Best Aesthetic Photo Apps for Instagram
Storiesgain
Storiesgain is a unique app for posting ads in stories, which has been fully automated. Now bloggers don't need to correspond with the customer for a long time in order to take an order. In the "offers" section, everything will already be clearly spelled out – all that's left to do is to execute.
Among the pluses of this application are the following:
You can run ads from micro bloggers. You don't need thousands of subscribers to get your first order.
Complete automation of the app. This is a paradise for introverts and for those who simply do not want to waste time – you no longer have to discuss long details with the customer. All instructions are already given.
Statistics. You can view detailed analytics for each company
Security. Your funds won't be stolen by fraudsters or transferred to "nowhere".
Free analytics on the quality of your account. You can get it right after registration.
A lot of advertising applications
Nice app design, user-friendly interface
This app will be one of the main engines of your Instagram business progress. Not only will it allow you to make more money, but it will also attract more subscribers.
In addition, with successful advertising, you can get recommendations, through which you can get cooperation already with larger and more influential brands.