If you use any social media, you must've come across the vid of animated pics that are talking (it's kind of a thing right now). That's why we are here to tell you how it's done!
There are plenty of apps that bring photos to life and make them talk, and they are way easier to house than you might think.
These apps let you effortlessly animate still photos, and add voiceovers to them. Some of these apps come with pre-recorded voice lines, others let you record ones, but all of them give you pretty realistic results—as if the photos are really alive! Let's dive in!
Avatarify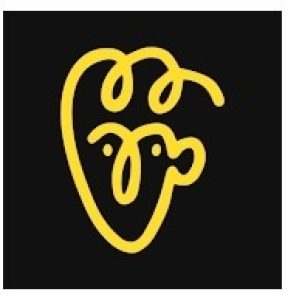 Let's start with an app that will bring your photos to life.
It's a face animator that runs on AI tech and lets you easily live up your photos in the most realistic way. The scheme of action is quite simple—first, you need to choose a pic from the gallery and add it to the app. Herewith, it can be any photo at all—even a pic of some celeb or your mate.
Then, you'll need to record a vid of yourself, and the app will put all your facial expressions on the image(that's how it will come alive). It needs to be said, the Ai works pretty well, o the outcome vids won't look cringy at all. Once it's done, the next step will be to give your pic a voice.
The app covers a wide range of music tracks you can pick from. The person in the pic will open his mouth along with the song like a singer. In case you're not into that, you can just say smth while recording a vid, and your character will repeat after you. The app doesn't affect the quality of the PC, and you can share the result in a few taps.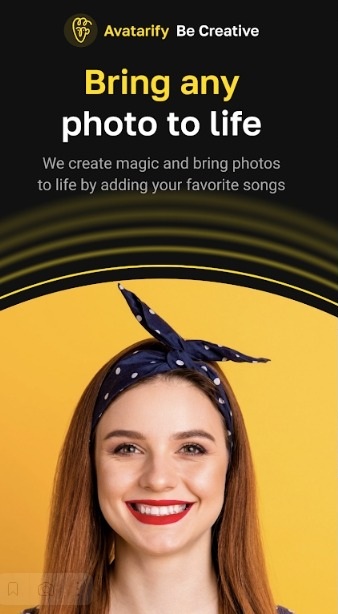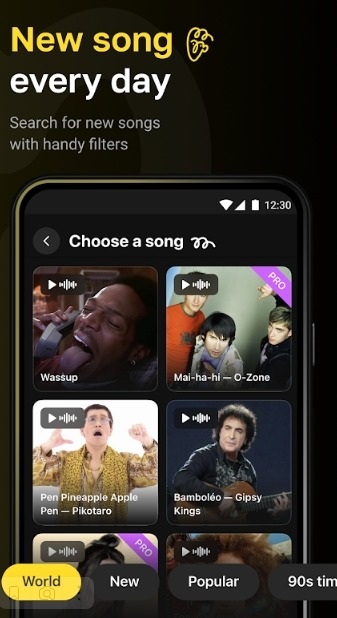 You may also like:  11 Free Live Photo Filters Apps
Revive AI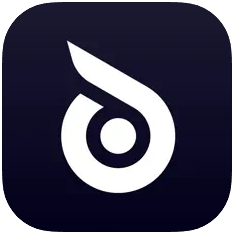 That's an AI-based app that will enliven your pics within a few secs. It uses a smart algorithm to detect your face on any pic and animated it right away. Hereby, you can pick the type of animation and add your face to only the famous movie scenes if needed.
That way, you can see yourself talking some of the iconic lines and turning them into your face character. The lib of clips to use grows every day, so no lack of variety here. Not only that, but the app also covers duet animations, so you can enliven multiple faces at the same time.
There's also a compilation of voiceovers to add to your pics. You can easily make your pic sing along to any track or pronounce any line needed. But it's still not the coolest thing. The biggest perk of this one is that it lets you animate pets.
That's right, you can take a shot of your dog or cat and add some expressions to it. All kinds of animations still work, and you can spend hours experimenting with this app, really.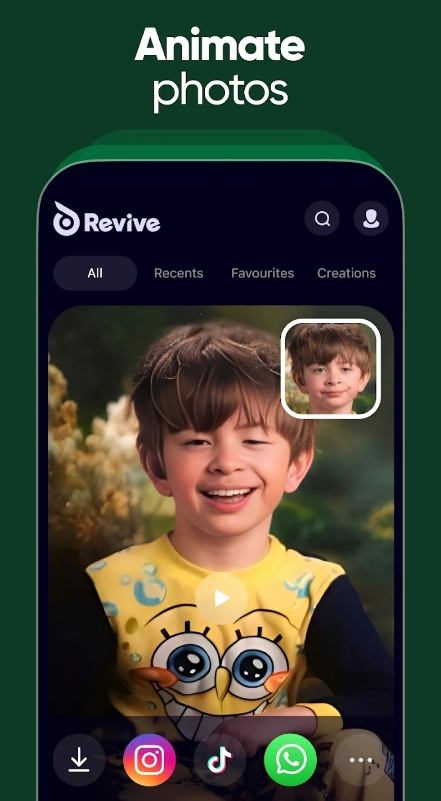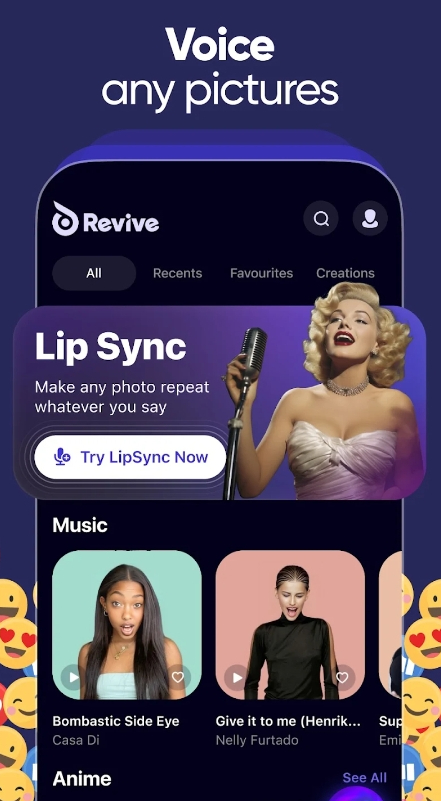 POSE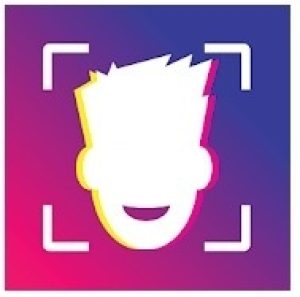 It's a simple and fun app that will make your pics talk.
Apart from the previous one, this app does let you record custom audios to add to your pics, which is great. It also runs on AI that recognizes the face on a pic and animates it to match the audio. Herewith, you need to make sure the face is not too far from the camera, and it's not too dark to see it.
It needs to be said, the app also lets you manually mark the face on the pic, so feel free to add voiceovers to random objects if needed. The mechanics are simple—select a pic, record a message, and let the app do the rest. In case you don't have any ideas for audio, the app has a collection of premade sounds you can use. The collection includes some voice lines and just some funny sounds.
Besides, there are loads of extra voice effects like echo, helium, and all that. Then, you may take it even further by adding facial expressions (even crazy ones). Plus, the app covers a wide range of stickers and filters to decorate your vids. Once you're done, you can share the result in a couple of taps.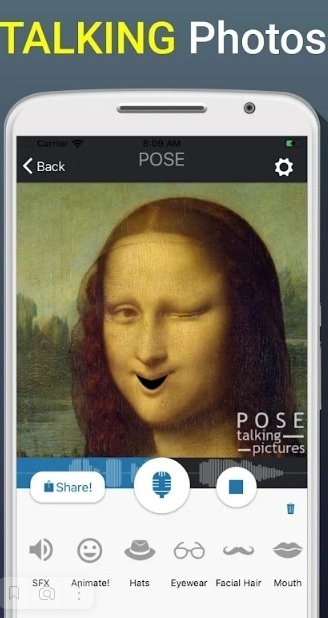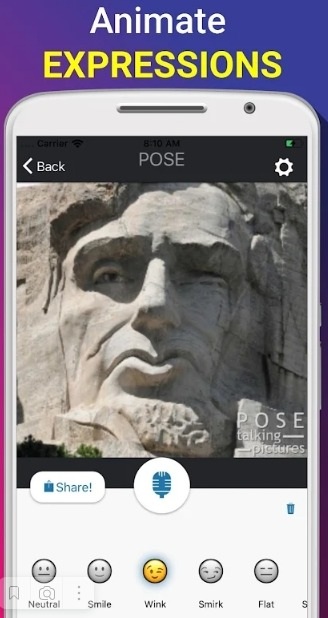 SpeakPic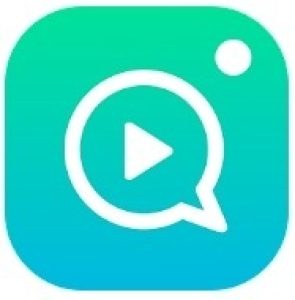 This is an app that lets you add voices and animation to still pics.
If you wanna make your pics talk, but don't even want to bother with recording audio—this app is a must-have. It gives you two options—you may rather record voiceover audio, or input the text for the app to read. And if you'll go for the second option, you'll get to pick the voice and the speed of talking.
The app covers dozens of voice options for males, females, and children, so there's smth for everyone. The best thing is—the app supports plenty of languages for text input, so no concerns about that. You may also add extra effects to make the voiceover even funnier (it works with both text and records).
Once you'll be done with audio, you'll need to select a shot with a face, and the app will cope with the rest. It could be any pic with a face on it—the app will recognize it and animate it along with the words. Then, you'll get to save the result without any watermark, or share it with your mates right away.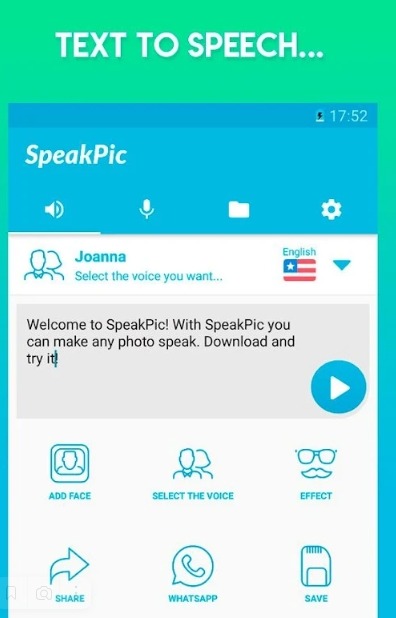 Talkr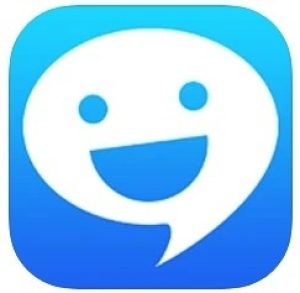 It's an iOS face animator that lets you create entertaining vids out of still pics.
The app is fully dedicated to one feature, but it comes with it pretty well, so why not give it a chance? As always, the app runs on AI techs that detect your face on the pic and animate it along with the words. Herewith, apart from some other apps, this one not only marks the lips and eyes—it marks all the facial expression points.
To be more precise, the app will animate your lips, eyes, eyebrows, cheeks, and nose, and even makes your head shake. Thus, when your pic will start to speak, it will look natural (as far as possible). As for the voiceovers, you may rather record audio straight away, upload one from your device, or type the words for the app to read.
Additionally, you may mark the facial expressions sports by yourself, so it's not necessary to only stick to selfies. You may add voice to the pics of animals, toys, or whatever else your heart desires. The app is free, but it saves the vid with a watermark that you can delete with a one-time payment.

Check also: 13 Best Mouth Talking Apps
Anyface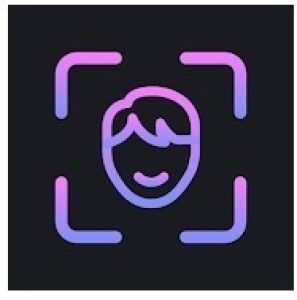 Next, we have an app to bring your pics to life and make them talk.
This app is some kind of magic box for making fun of stuff with your face (or someone else's). First of all, there's an animation tool that lets you make get still photos to move. The app runs on smart algorithms that detect gesture sports and animate them—these are usually mouth and eye moves.
Beyond that, you can go further and make your animated pic talk. The app has a base of pre-recorded phrases and sounds for you to try. In case these are not enough for you—feel free to record your own voice without any effort. The face on the pic will repeat any words, and you can add extra sound FX as well.
There's even a voice-changing tool that lets you make your own voice unrecognizable. Plus, the app covers a bunch of face effects that could level up your vids. There are also some basic coloring filters if needed. Of course, such an app couldn't exist without stickers lie glasses, hats, accessories, and all that.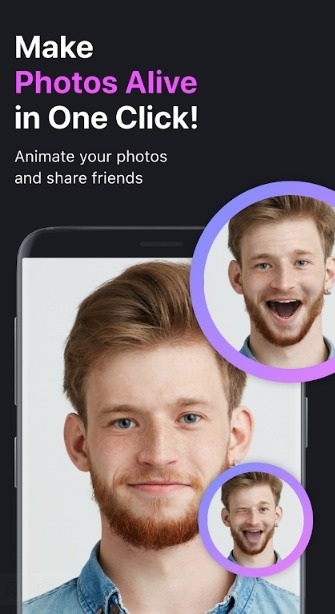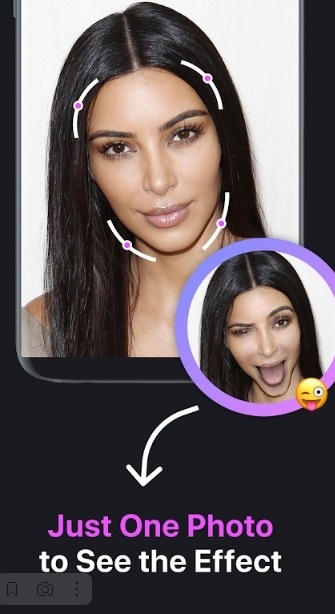 Tokking Heads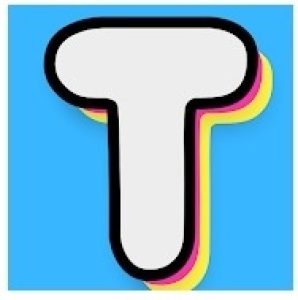 And lastly, there's an app that lets you create animated clips out of still images.
The mechanics of this app is pretty simple—you need to choose any photo with a face on it. In case you don't wanna use your own—the app has some pre-installed pics of celebs that you can train on. You can also add pics of dolls, drawings, or whatever else with a detectable face on it.
Once the image is picked, the app will catch the face on it, and you can move to the next step. You'll need to add any vids or record your own. The main goal here is for the vid to contain a face with facial expressions that will be used for image animation.
Herewith, it doesn't matter if you'll be saying something or singing in the vid—the result will be equally great. The app doesn't take down the quality of the photo, and the result won't look cringy or strange. However, the app adds watermarks to all the vids and the only way to get rid of them is to pay for a sub pack.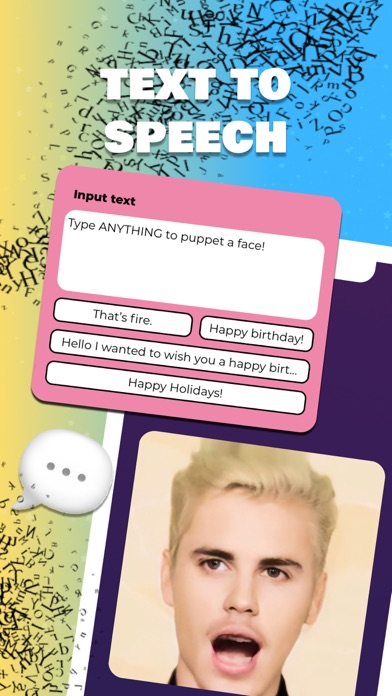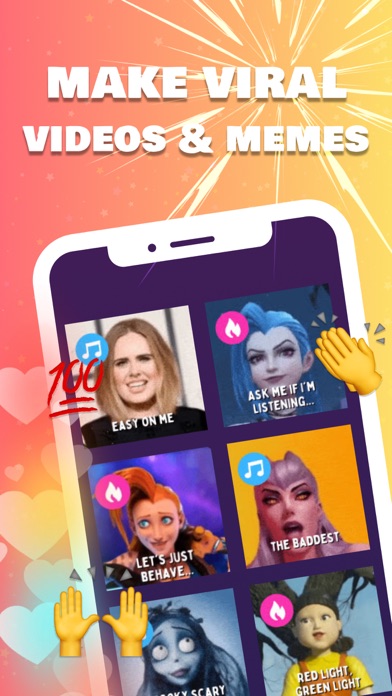 Reface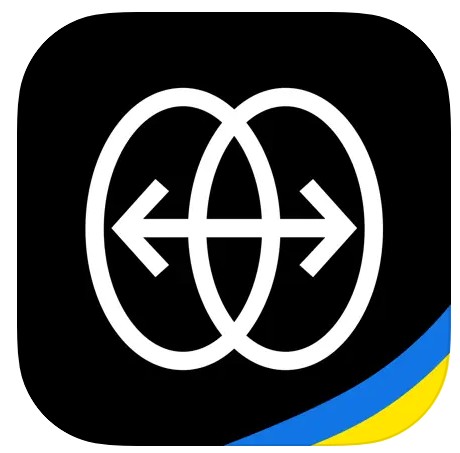 The program has been around for a long time and has proven itself perfectly: using the capabilities of a trained neural network, you can not only animate a pic, but also make a full-fledged clip with a song.
If you want to feel like a Marvel hero or from some cartoon, or even become an avocado, then this application will help!
As a working material, the app that animates photos on iPhone and Android allows you to use both pictures stored in the smartphone's memory and selfies taken with the built-in camera.
This app had very high reviews at first, but now users are having errors with this application. The app is completely paid, you will definitely need to pay, there are also very few plots for the video, in general, this app is absolutely not interested in users.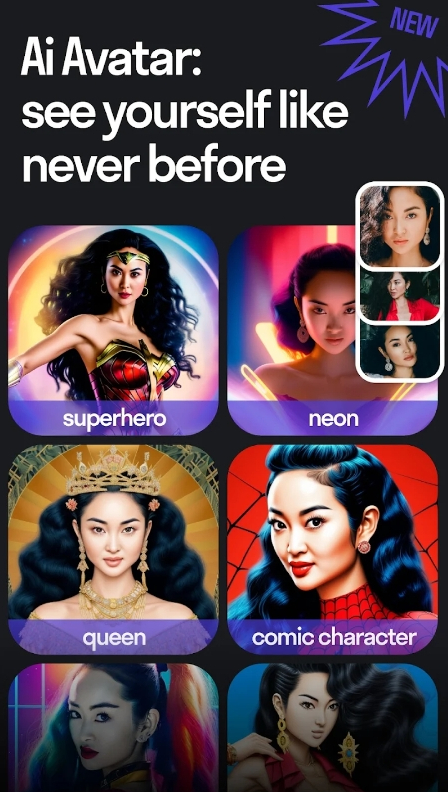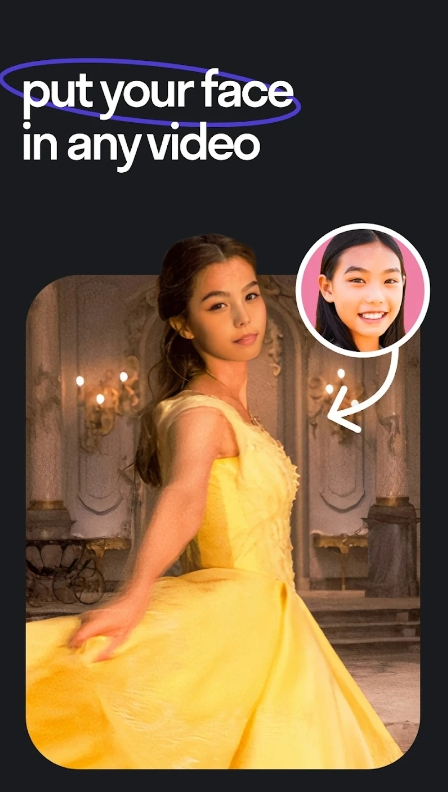 My Heritage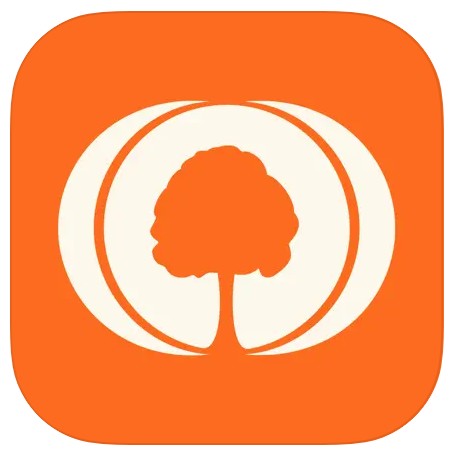 With this program, you can make an animation of photos or pictures online. You can revive the photo, picture for free online by uploading a photo of a relative or yourself to the server.
Almost immediately after downloading, the picture will be animated with the help of a neural network: you will be able to look at a three-dimensional imitation of eye movement, smile, and other facial actions.
As we noted above, you can use the service absolutely free of charge. However, all photos that you uploaded for revitalization will be watermarked by the developer.
In addition, the number of free animated pictures is limited: to be able to work with any number of photos, as well as to use all the features of the service, you will have to pay. As always, we advise you to revive a few trial shots first – and only then spend money.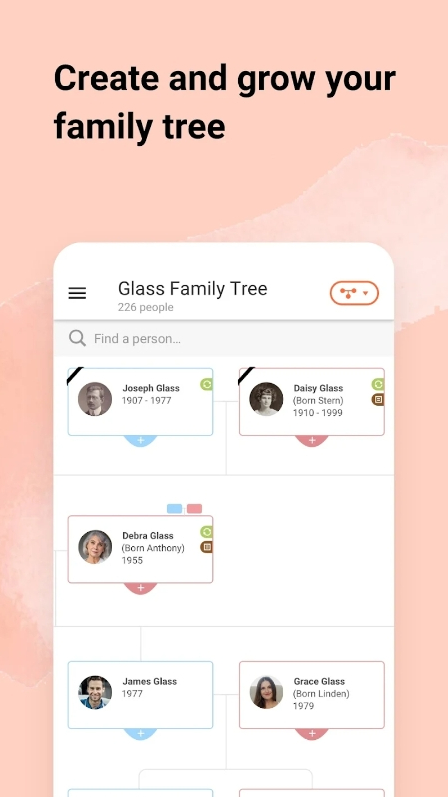 Mimic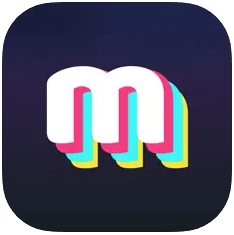 This app is a treat for those liking to experiment with pics. If you wanna exp everything AI editing may offer, don't get past this one. Just pick a snap and the app will make it sing and dance within secs. The app makes your shows look so lifelike, it feels like you're recording a vid in the first place.
The results you get with this one are HQ and ready to go viral. There are tons of templates you could use here, and it works with multiple people on the pic, too. You can have fun living group pics and see your mates singing and dancing to hilarious songs.
Another cool thing is the app work with pets, too. You can easily enliven your dogs, cats, hamsters, and all that. The app does a great job identifying faces, which leads to seamless results.
The app's music lib updates all the time, so there's always smth new for you to try here. The app doesn't limit you in the number of edits, and it does add any pesky watermarks. You can also post the vids right on IG or TT right away.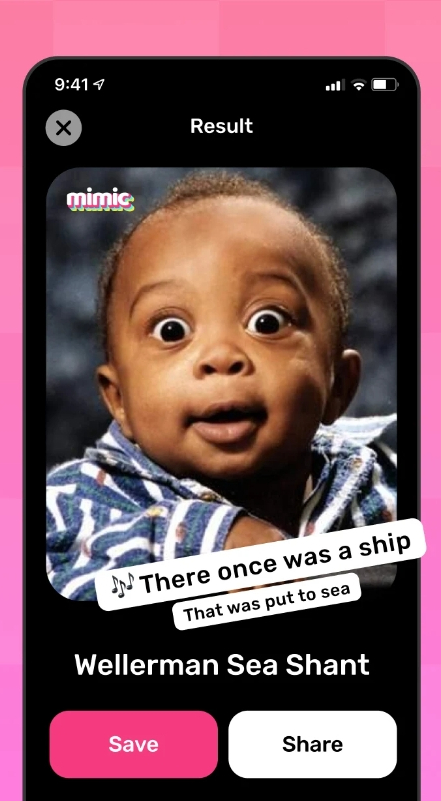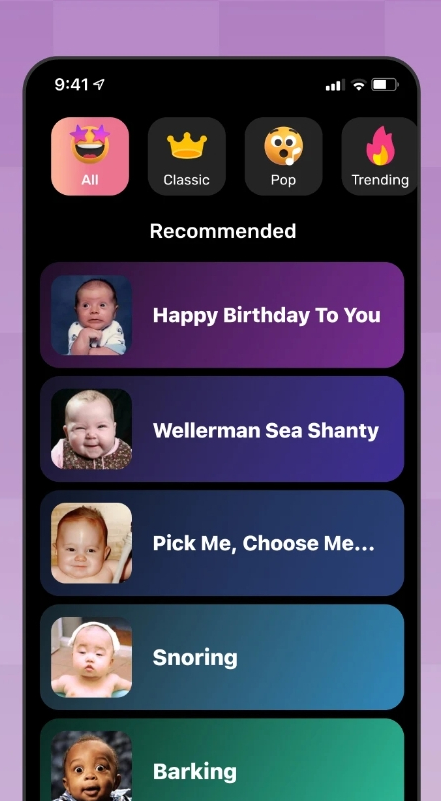 You may also check: 11 Best Deepfake Apps
Dream Face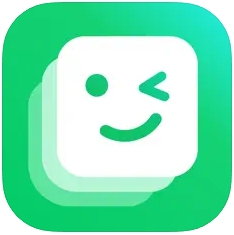 To wrap up, there's an app that lets you easily animate your pics. All it takes if you to pick a snap and let the app do its magic. You get to pick a song and the app will animate your face while singing it.
Plus, the app lets you put your face on the vids of your fave characters. The app covers tons of clips from movies, games, and all that and your face will be seamlessly included in it. You'll get to see yourself speaking your fave lines and all that.
You can even turn yourself into a celeb and make unique greeting cards for your pals. The new dances release every week, so you can keep up with all the trends here.
The app also lets you enliven famous art pieces if needed. Above that, there's a nostalgia mode that is ideal for old pics. It will animate black-and-white shots, even the crusty ones. The app also works with pet faces, so you can make your cat sing any song or move along with the beat.