Products which are made by hand, in a single copy or a small number are valued always and everywhere. And the quality here is irrelevant. Many people just want to have a unique thing, which your neighbor, friends, or someone else will not have exactly.
Craftsmen, who often sell their products via the Internet, may offer similar products. Are you a creative person who loves to create masterpieces by your own hands?
But don't you know where you can find special sites for selling your creation? In this article, we will talk about some of the most interesting applications, where you can virtually sell an exclusive handmade.
You may also like: 8 Best Sneaker Apps To Buy & Sell Shoes
Etsy Shop
Sell handmade and vintage items in the Etsy online store. Followers of this international trading platform have more than 30 million customers and businessmen. This service brings together millions of talented people from all ends of the earth.
Thousands of customers order presents for themselves and their families from this service every day. After all, no one thing from the factory cannot be compared to the thing made by master hands.
Join the Etsy Shop right now: just add Etsy on your site Wix, create a community around your hobby, and increase sales. Use Wix applications for brand promotion and support of online businesses.
You have an opportunity to accept credit card payment through PayPal. Set a design shop on your taste. Etsy is an enjoyable application that allows us to choose and order unique and beautiful handmade things leisurely, made with love.
The app is free. Etsy charges 20 cents for each item loaded on the site. Join us and become successful!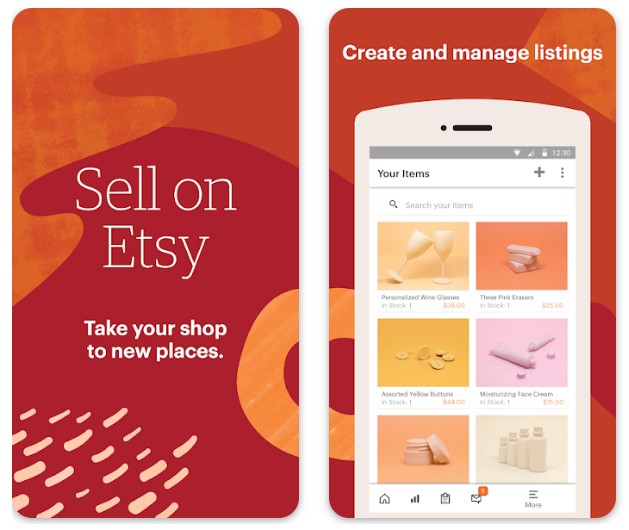 You may also like: 7 Best Grocery Price Comparison Apps for Android & iOS
Facebook Marketplace
Don't be surprised to see this app as one of the best ones for selling your stuff, but today's reality tells us that social media are taking over all the commercial spheres, including selling your handmade stuff online.
If you don't have an account on Facebook yet – you should create it since it is almost a "must" in the modern world. You don't have to share every single detail from your private life – just add some neutral pictures, and, if you are going to sell your handmade stuff. add some pictures and descriptions of your works as well.
Depending on the city you live in, there should always be a market place group, like "London Marketplace". Search for it and you will surely find it. There you will be able to make posts of your work and get significant traffic from customers, who will probably be interested in your stuff. Don't forget to add hashtags!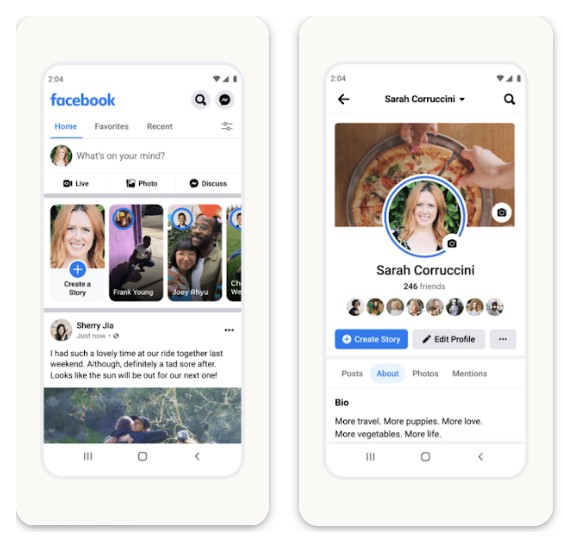 Big Cartel
Create your own and unique online store along with Big Cartel. Start your creative business with this application. Sell any product made with your hands!
Are you a creative person? Find and please your customers. Your own online store is at your fingertips. Exhibit your works for sale.
Adjust images, fonts, colors, and other options of ready-made templates; or make a web store to order, setting up HTML, CSS, and JavaScript.
Big Cartel includes the tools which are necessary for the collection of statistics, search engine optimization, order management, and, of course, there are promotional tools that will help you to work without unnecessary effort and expense. Sign up and sell your first collection of handmade!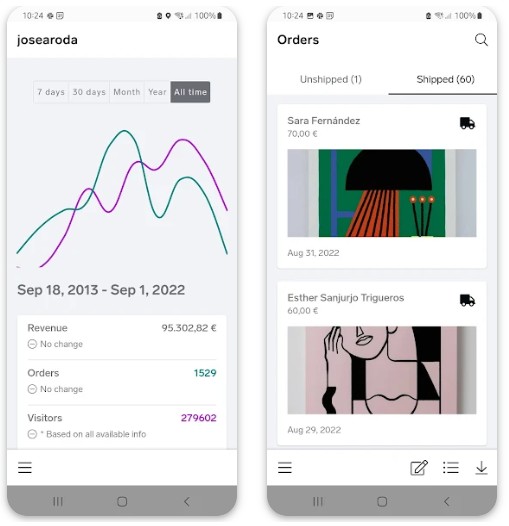 Shopify
It is a constructor to create your online store.
Features:
full control over the design of your site. Choose from 100 offered templates, or create a personalized skin for your online store;
shopping basket of online purchases completely stored on our server. Shopify provides you with the ability to add items to the basket securely, and then use a credit card or PayPal payment system for payment;
security is at the highest level. Shopify meets modern safety standards;
the ability to receive payments in a different currency. Expand the boundaries of your business. Shopify stores are able to receive payments from around the world.
With this mobile app, you can manage your online shop anywhere! Manage your orders, track sales, communicate with customers, and do much more. Sign up and start earning money!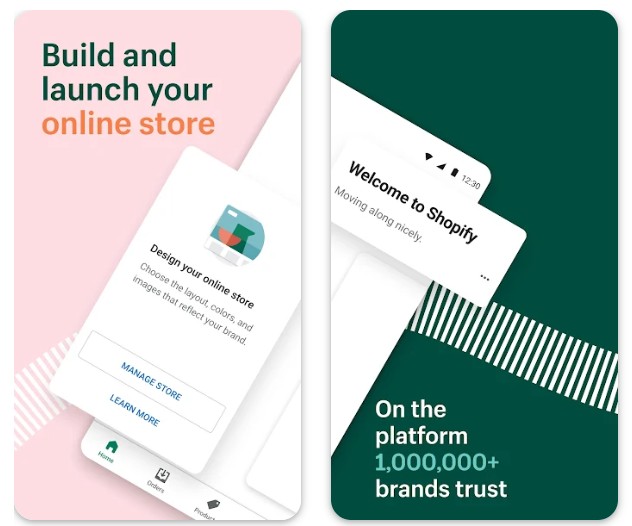 Minne
If you are a talented person, and you are able to do amazing things by your hands, then download this application obligatory. It will help you to earn extra money. Record your goods to Minne.
Upload photos of your creations and get the first orders! Once you have downloaded the image into the app, it is immediately displayed on the website.
Features:
upload photos and edit them;
the ability to edit the information about the product;
the ability to edit the information on sales;
check your orders.
Build your business on handmade products and earn money!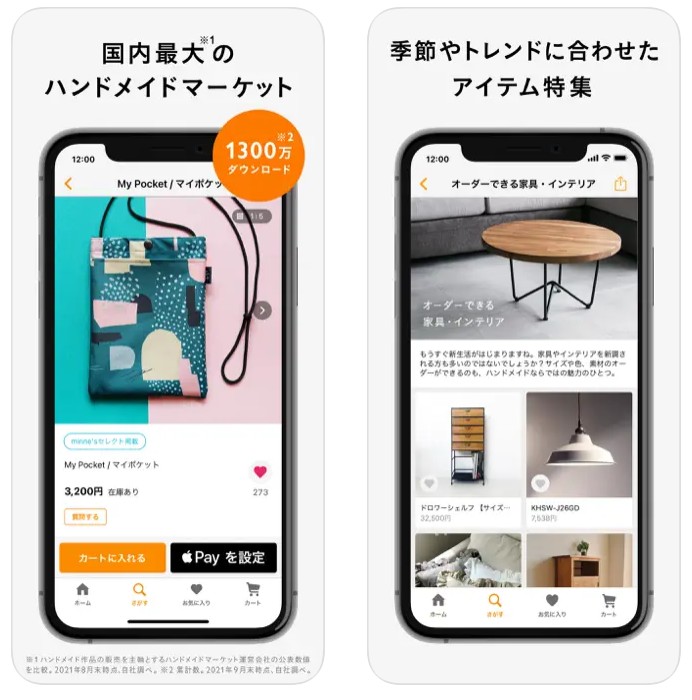 Instagram
One of the most powerful platforms to sell your handmade things and build the brand of your product. Today no one underestimates the power of Instagram and the contribution that it can make into the development of your business.
To start selling your stuff, set up your account as "business", add a necessary description of your activity and your products, post a photo of your item and mark it as a product for sale. If you want, you can invest in the promotion.
Even if you don't want to be a full-time seller of handmade things and looking forward just to sell a product you made once in a year, you can still make a post about it, add hashtags, and maybe a customer will find you.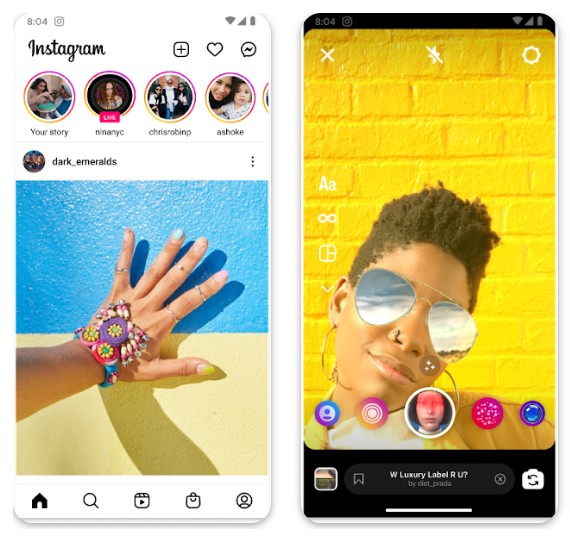 You may also like: 15 Best Reseller Apps to Earn Money Online (Android & iOS)
eBay
Another marketplace app that you are probably familiar with. It seems like there is no such thing in the world that you wouldn't be able to sell with eBay.
eBay is a perfect app to send handmade items. However, be prepared that here you are probably going to face bigger competitions than in other apps – because it is so convenient for selling and reselling many people take that opportunity as well.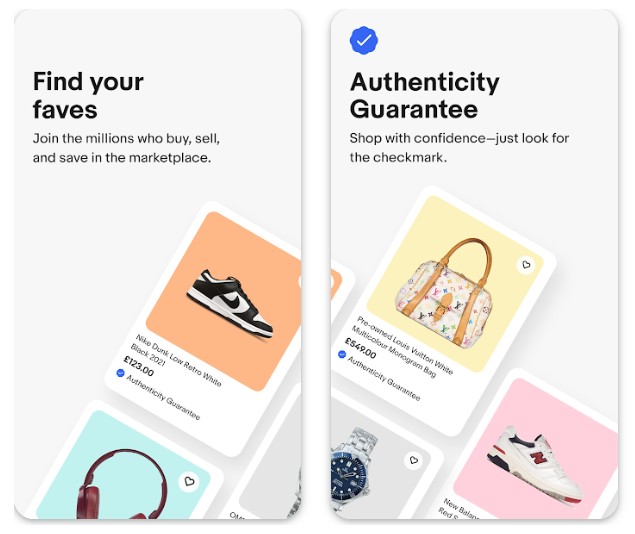 Carousell
Carousel is one of the most popular apps to resell your old staff, but who said you can't use it to sell your handmade items? Because of the large number of users, you will find at least several people who will be interested in buying your pieces of artwork.
It is better to mark your handmade items as "home decor" (depending on what they actually are) so this way you will get an even bigger flow of customers.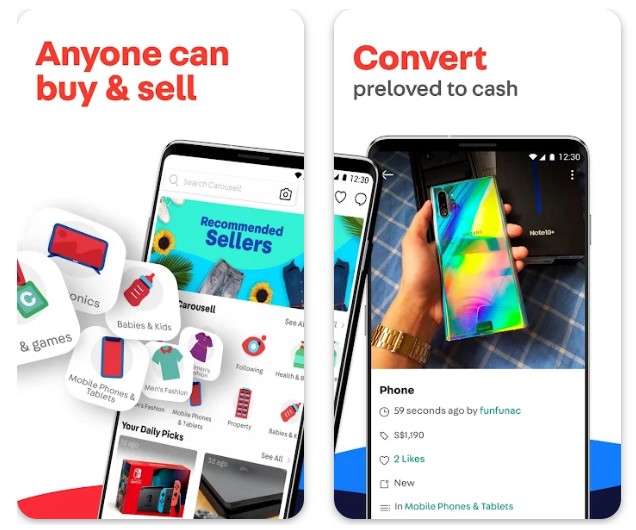 Amazon Seller
The main advantage of this application is the fact that every application that you are applying for selling your handmade products is carefully checked. This is done in order to make sure that your item is truly unique, but not produced on any plant in several copies.
Website Amazon has a huge number of buyers – about 250 million! So you have all the chances that your product will be seen and bought!
You also have the ability to buy and print labels for your products directly on the site. Low concurrency! There is a very easy to use interface. The Amazon team is ready to help you at any time!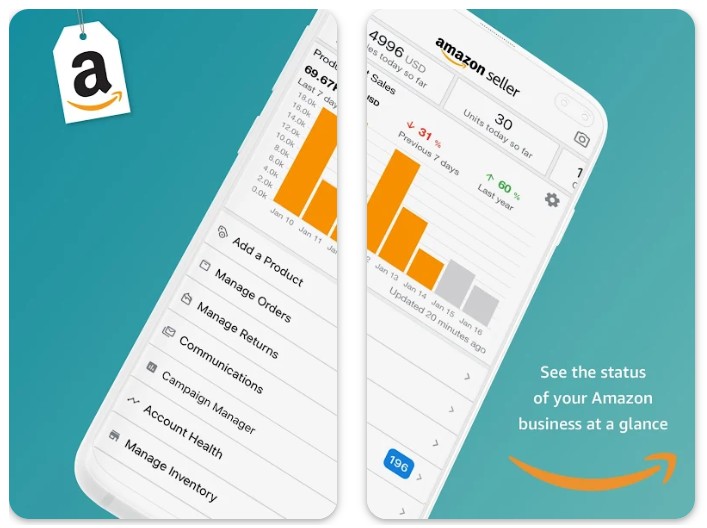 Zazzle
If you're good at doing something with their hands, namely, to draw, and if your head is full of creative ideas, then use the application Zazzle.
Thanks to this online market your work can be printed on T-shirts, posters, mugs, business cards, skateboards, calendars, backpacks, hats, etc. Earn money on your creativity with Zazzle! Try, you'll like it!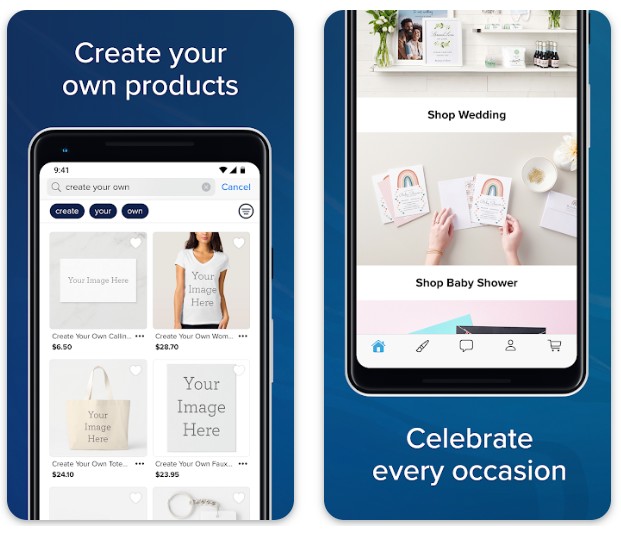 VarageSale
There are many marketplace apps that allows you to sell anything and buy anything, but all of them have different specifications. Some garage sale apps are more oriented on reselling cars, others are more clothes-oriented and so on.
VarageSale is the one that is more oriented on general things for life and home decor and that's why it could also be a nice app to help you to sell the handmade items with profits.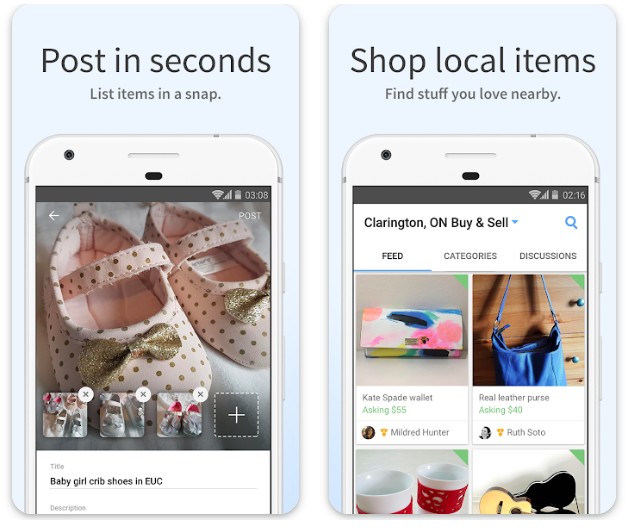 You may also like: 20 Best Apps to Sell Stuff on Android & iPhone
Society 6
Another online platform designed for users who wish to sell the work. The site specializes in selling covers for iPhone, iPad, pillows, shirts, shirts, bags, etc. with the image, which is the result of your work.
For instance, you have drawn something, then, post your work, and the creators of the site will spread it on various items (blankets, pillows, bags, etc.). If something is sold, you will earn money.
This is a great place for designers and creative people who want to see their creations on a wide range of products. Join us and be inspired every day!