We all know about baseball — some are fans, some are not, but it's a common thing. However, there's a full-on alternative universe called fantasy baseball — the game hat has become an outlet for millions of people.
But what is fantasy baseball about? It's a game where people play for managers and owners of fantasy baseball teams. You'll get to manage reap player's roasters, participate in challenges and compete with others to get more points. Sounds fun, isn't it?
That's why we've gathered together the 7 free fantasy baseball league games for Android & iOS for you to try. Take a look!
ESPN Fantasy Sports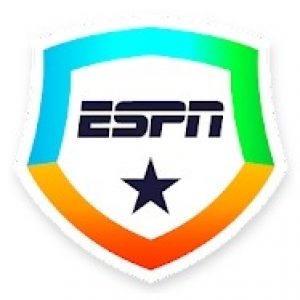 Let's start with a game that covers plenty of other fantasy sports like football, hockey, basketball, and more.
The good news is — all the games are free, so you could try your luck with all of them. Each game starts the same, you get to create your league to play with mates or other players. In case you don't want to bother, you may just join some of the pre-made ones. However, if you'll decide to make your own league, you'll get to set the rules to your liking, which is cool.
Then, you'll need to add players and edit your lineup till it matches all your prefs. Herewith, you can customize your team by making unique logos, uniforms, and so on. Once the base is done, you can get straight to the fun part — make trades, view the projections, make your own analyses or trust the ones from professionals.
Plus, you can make your own predictions and get some cash for wins. You'll get to move your team through an entire season with real-time matches and unpredictable sores. You can also turn on the alerts on all the news about your lineup and more.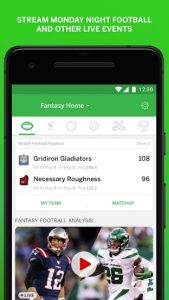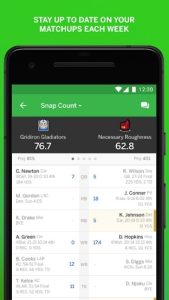 You may also like: 6 Best Baseball Manager Games for Android & iOS
Yahoo Fantasy Sports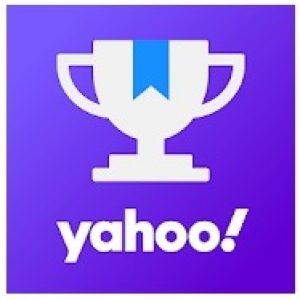 This is another ultimate fantasy sports app that lets you enjoy football, hockey, baseball, and more.
It needs to be said, the app may feel a bit overloaded in case you're only here for baseball, but this feeling will quickly pass. Plus, the app comes with great functionality that pays over any small imperfections. The mechanics are quite standard for the genre – you create a league, pick up the players, make a lineup and start to participate in tournaments.
You can also make countless drafts and experiment with lineups and more. More to say, you get to draft along with your mates by using a video chat. In case you're not in the mood for talking, there's also a regular text chat for you to communicate with your teammates. Beyond that, the game lets you set the reports on all the news, score changes, and more.
You may also sub to professional analysis to be sure of all the moves you make. The app gets real-time updates, so you'll keep up with all the important events. There are new challenges and events every day, so you won't get left alone with this app. All you need t do to start playing is to sign in with your Yahoo acc that syncs on all the devices.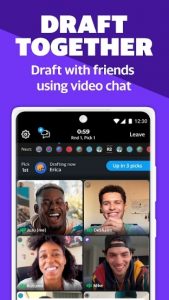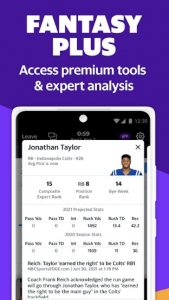 Fantasy Baseball My Playbook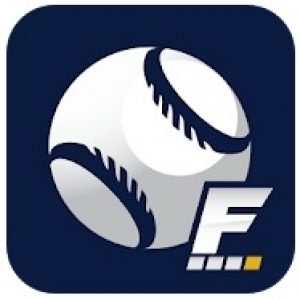 If you were looking for a game that is fully dedicated to fantasy baseball – you've found it!
This is an ultimate fantasy baseball app that will help you dominate your league and get it straight on top of the leader board. As always, you start with creating your team and add up the players t form a lineup. Herewith, you can make drafts to experiment and adjust it till the team is perfect.
In case you're just starting your way in fantasy baseball, and you wouldn't mind some help – this app has you covered as well. There's a built-in lineup assistant that will help you establish an optimal player list: it will mark top players along with potentially strong ones. You may also set daily or weekly lineup suggestions if needed.
Plus, this app has a league analyzer that will help you find out how good your team is. Additionally, there's a trade assistant that will tell you if you should accept the trade or reject it. You may also enable the alerts to keep up with all the latest news, rankings, and other important stuff.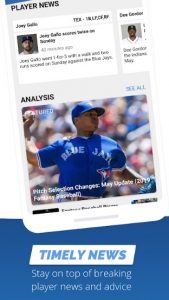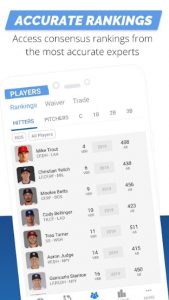 Fantasy Baseball Draft Wizard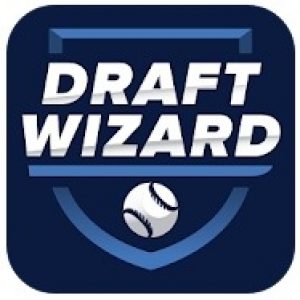 Next, we have a fantasy baseball game that will help you boost your team.
Along with the previous one, this one also focuses on baseball only (which may rather be a pro or a con depending on how you feel about other fantasy sports). To be fair, this app has a full suite of instruments to help you level up your skills and start playing like an actual expert.
First of all, there are plenty o analyzing tools, so even if it's your first time arranging a lineup, you have a high chance to make a solid one. There's even a lineup analyzer that will help you pick up the best players for your league (in other words – the base will be done for you). Plus, there's a draft sim that lets you practice your decisions without risk.
Herewith, you may sign up for expert advice to make sure you only make the best decisions possible for the situations. You may also view the whole story of your draft strategies to find out your strong points and weaknesses. The app also lets you customize the league to the smallest details, including the number of trams, positions, and even the score rules.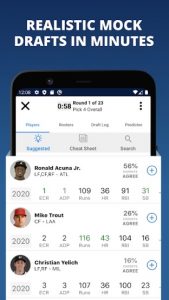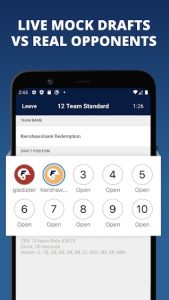 Check also: 9 Best Baseball Scorecard Apps for Android & iOS
Fantasy Baseball News by RotoBaller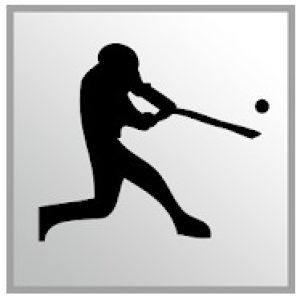 As you may guess by the name, this is not an actual fantasy baseball game: it's a companion utility that will help you develop your strategy and make the best choices ever.
The main goal of an app is simple: to help you win your leagues in fantasy baseball. At its most basic level, this app is a compilation of news, updates, draft analyzer, and so on. It gathers together the info from plenty of sources, so you could be all the way updated.
Herewith, all the news and updates are written by pro editors and writers and there are over 50 original news daily. All the news is dedicated to fantasy baseball s you won't need to filter anything. The app covers a unique draft list with detailed analyses of every player. You'll get to view APD values, the top player's list, and even the list of those who have all the potential to reach the top.
All the players are sorted by categories for easy navigation, so you can easily find all the members of your team. You may also search for particular players or scroll through the whole list if needed. Beyond that, you may set notifications for all the important aspects you need.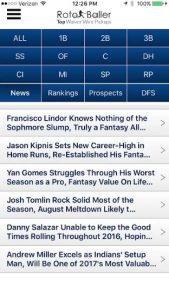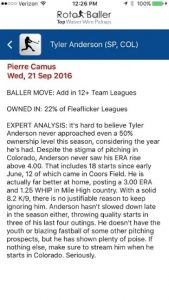 CBS Sports Fantasy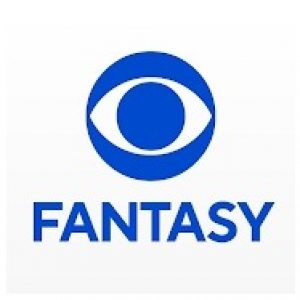 This app covers everything you need to run your fantasy baseball team.
In the first place, this app is dedicated to fantasy sports in general, not just baseball. Herewith, it has simple navigation and a pleasant UI, so it won't seem like too much is going on. As expected, you start up by creating your team: you get to set your lineup, adjust the list of players, reject and accept trades by your will.
The app also lets you make drafts with snake and mock draft support. In case you're not sure about the base of the team, you may view players' profiles with detailed stats and ratings. In case that's not enough, make sure to use an analyzing tool to help you make the right choice.
You get to reach your teammates via chat and invite some new players via SM. What is more, you may sign up for countless suggestions from fantasy sports experts if needed. You may also enable various alerts such s breaking news, score changes, roster trends, and more. There's also a full-on section with player prediction you may use to make correct decisions.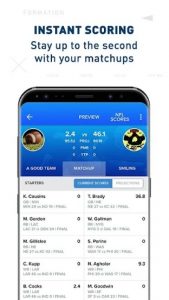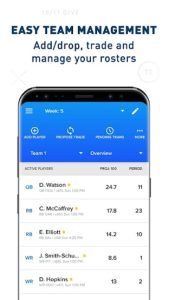 You may also check: 12 Best baseball game apps for iOS & Android
FanDuel Fantasy Sports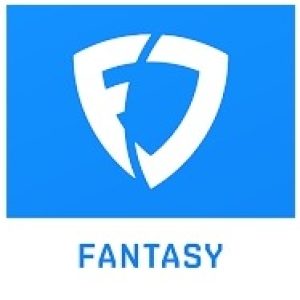 And lastly, we have a fantasy sports game that will help you build the league of your dreams.
This app also covers all the fantasy sports from football to soccer in case you'd want to try smth new. Herewith, regardless of your sports choice, the app covers daily content for you to participate in. The good news is, there are several contest options for you to choose from; from professional to the ones for beginners.
As always, you get to create your league and add up all the players by yourself. All the players have their cards, you may vie to pick up the best. In case you're not experienced enough yet, you may use some advice to arrange your lineup. Plus, you may rearrange it at any minute, even right before a new contest.
The game also has a friend mode that lets you compete against your mates. The mechanics are mostly the same: you create a league, make team drafts, track the rankings and do all the other stuff but among your friends instead of unknown players.