Today there is a wide range of ways of expressing emotions online. We have emojis, images, and memes. Still, one of the most popular things in social networks is using a GIF.
You can find billions of funny and striking GIFs on the Internet. But what if you would like to create your GIF using your own face? Now it is possible if you have the right app.
If you are interested in making creative stuff, make sure you check these best meme generator apps.
Here is a list of good free apps that can turn your face into a GIF. Most of the apps mentioned here are available for Android, as well as iOS.
All the apps are easy to use, so don't worry if you try creating your GIF for the first time. You will find a bunch of instructions inside most of the apps. Read them carefully to enjoy all the functions and express your creativity.
REFACE: face swap videos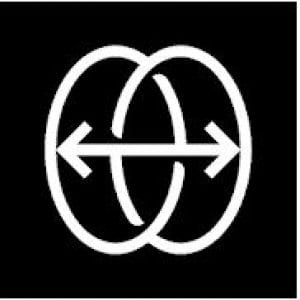 This is the most popular app for adding your face to a GIF. The app is advanced, which helps you create memes that will make your friends laugh.
Note: this is a new version of Doublicat. In other words, it's a renamed Doublicat.
The coolest feature of this app is being personalized. Find any photo that seems appealing to you. Then upload it to the REFACE app (it is easy, just click on the button "upload").
Once you have created a GIF, amaze your friends with it. You can share your GIF via social networks, such as Twitter, Facebook, and Instagram or messengers (Viber and WhatsApp).
Should you face any type of problem, feel free to contact the developers.
The app is highly appreciated by users. For example, REFACE is rated 4.9 out of 5, which is very close to the maximum.
The app is free with ads. For additional functions, REFACE offers in-app purchases.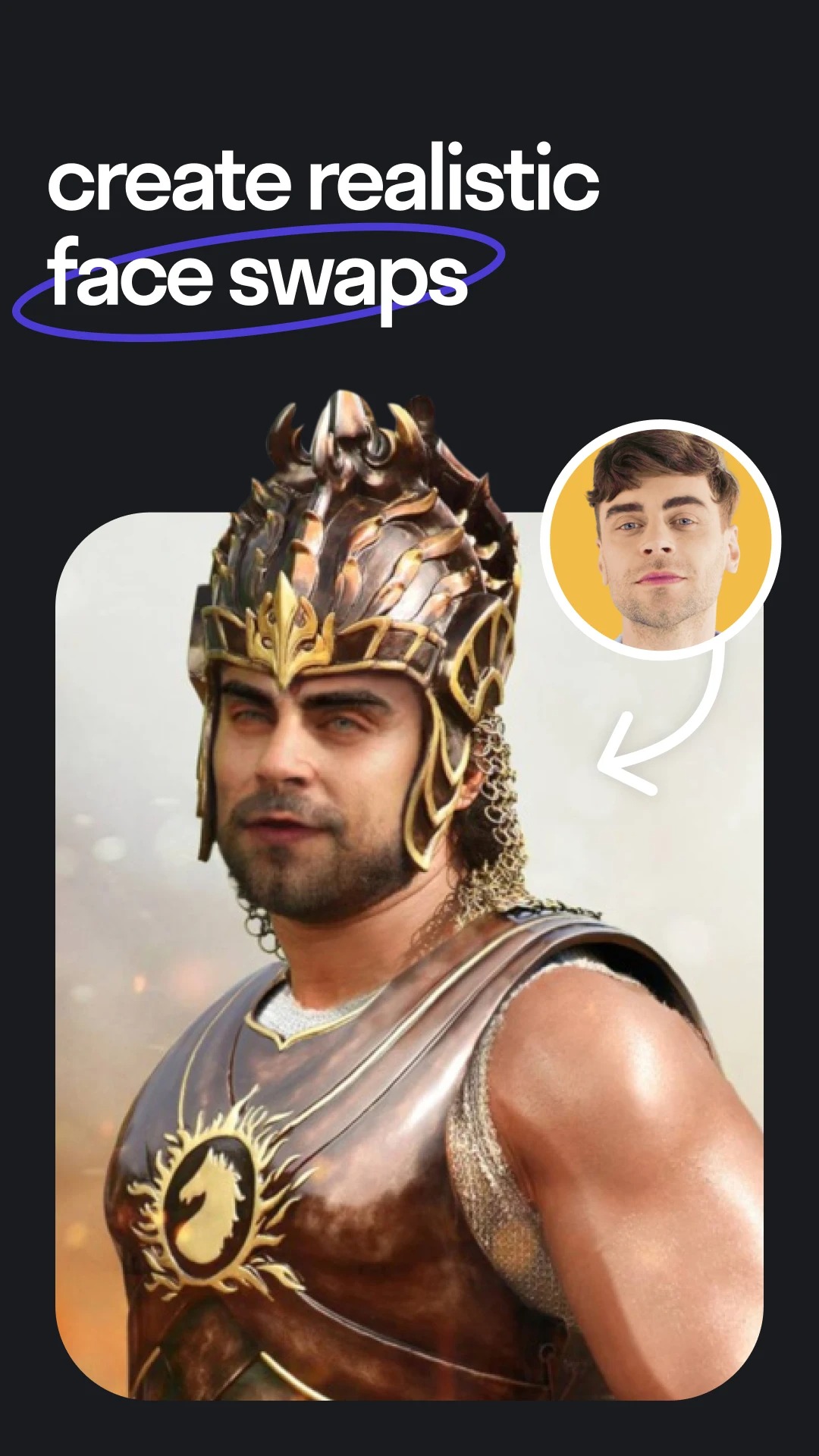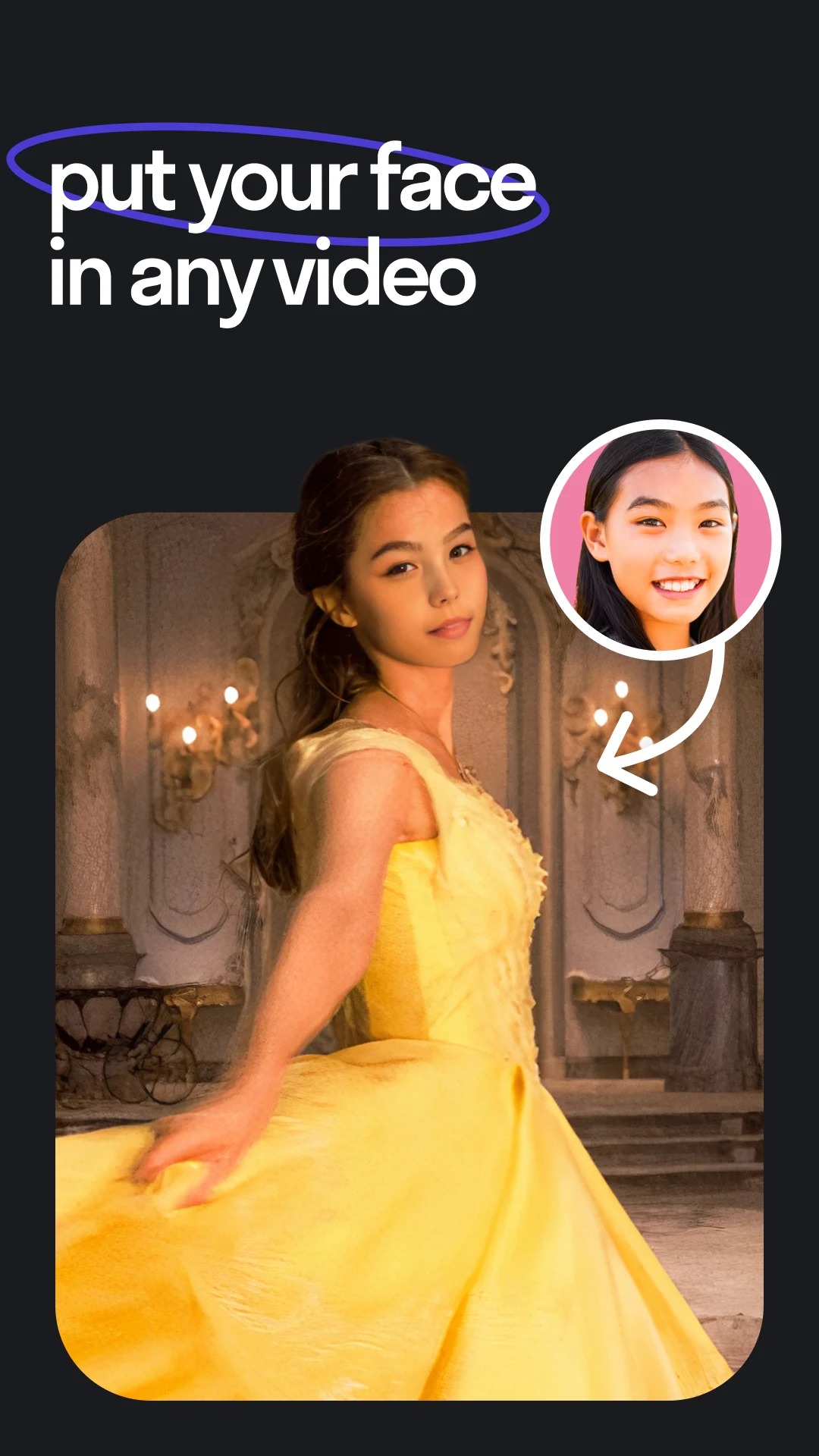 You may also like: 11 Free Face Mask Apps for Android & iOS
GifYou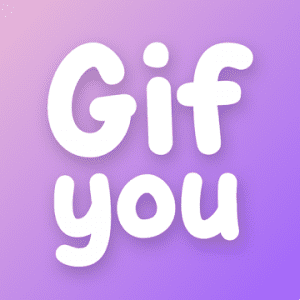 It's high time you created a great and unique content! Take a quick selfie and create the best GIF or meme ever.
GifYou has an extremely easy-to-use interface. Most of the users appreciate the simplicity of the app, which you can see from their feedback.
There is a big number of instructions that will help you enjoy all the functions of the app. Read them thoroughly to make the best GIF and memes.
Another nice thing is that you can create cool memes. There is a possibility of making your meme from scratch or using a template.
In GifYou, you will discover a huge library of GIFs and images that you can use for free.
The app is free with ads, but if you feel the lack of functions in GifYou, there is a possibility of getting a premium subscription.
The week of a premium subscription will cost 8.99$. The annual one is 74.99$.
The app is available for iOS, as well as Android users.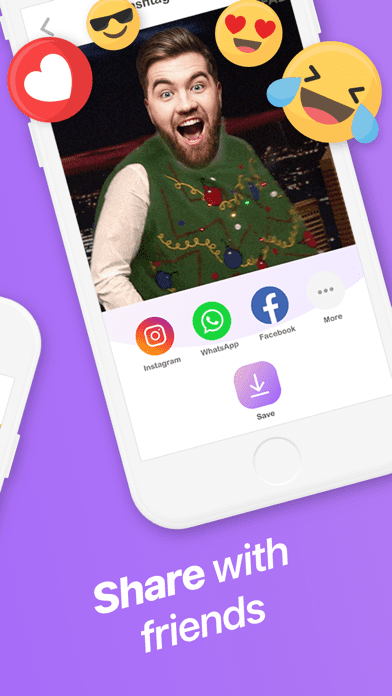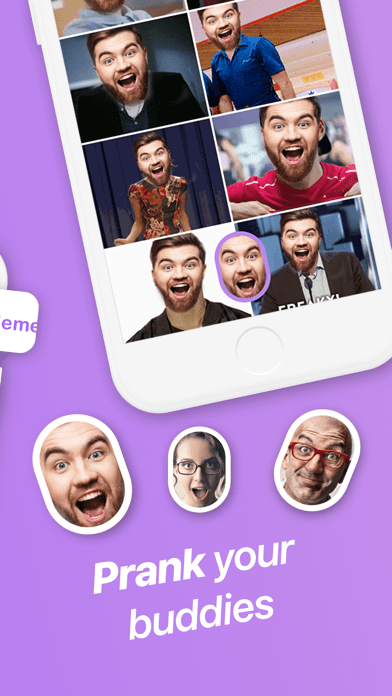 Pixel Animator: GIF Maker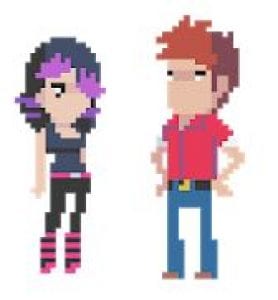 Do you enjoy pixel-like designs? If you do, this app is a must.
You don't have to be a professional designer to understand the greatness of this app. It can do everything for you.
By the way, if it is your first experience with this type of apps, Pixel Animator has a simple and short tutorial, where it will show you all the basic steps you need to take for the best result.
Do you like drawing and creating models? Then use the mode "from scratch" and enjoy the freedom to create.
What if you can not draw? It's not a problem. Then grab a cool photo of yourself and upload it to the app. Then choose it as an image.
Pixel Animator will automatically convert it into a GIF. You can edit it if necessary. Once you have finished, don't forget to share it with your friends via social networks.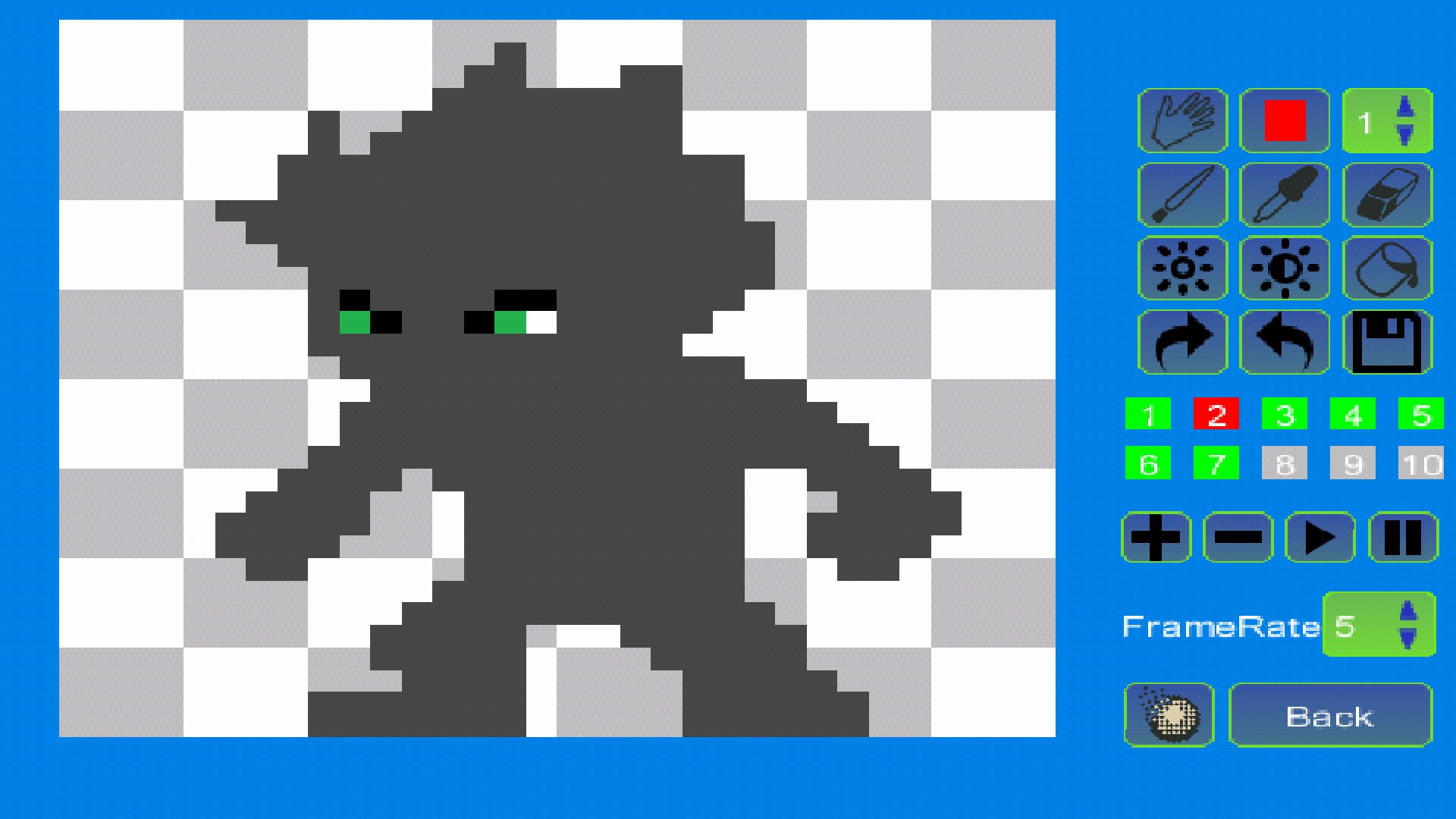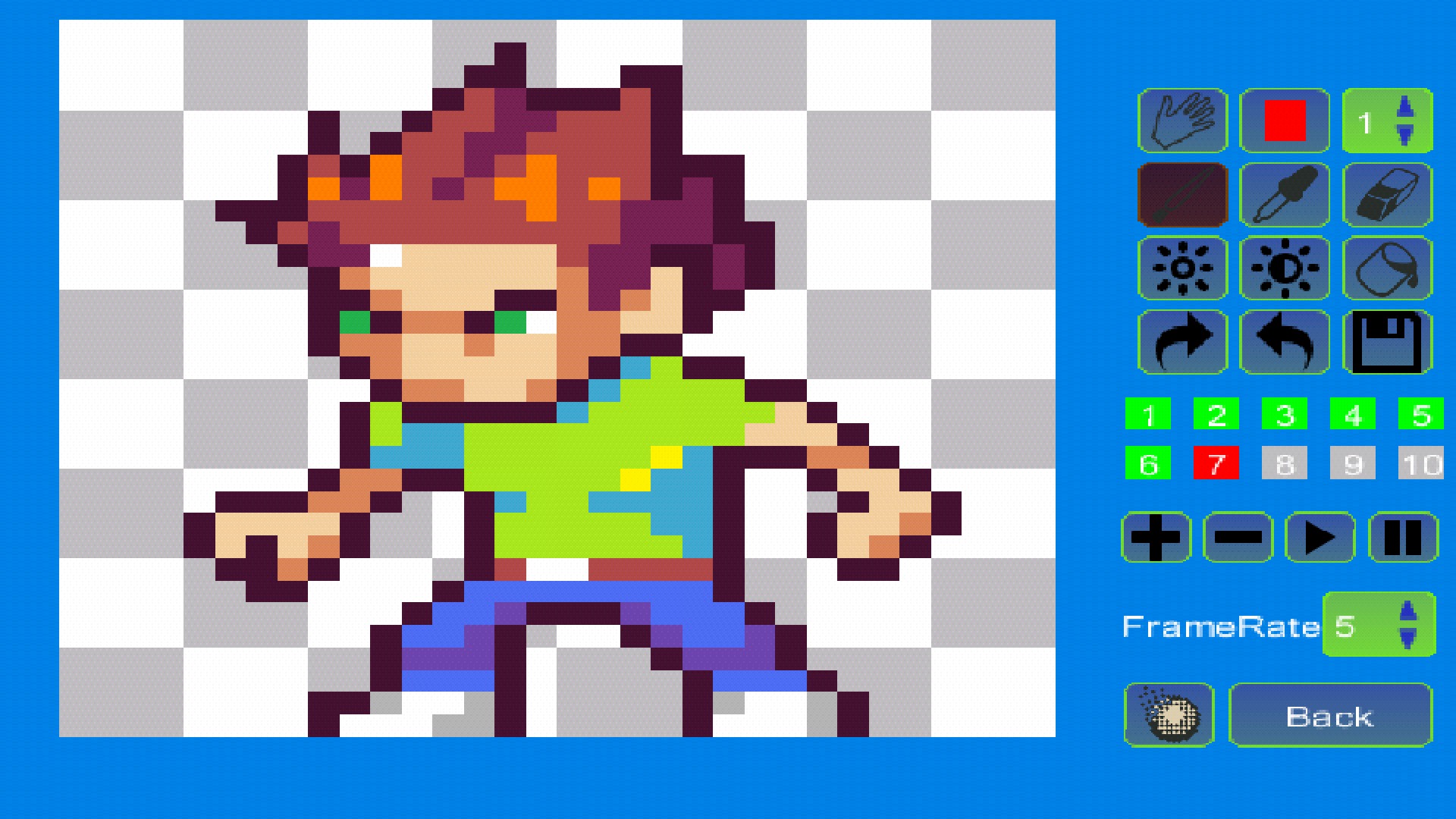 Gif Me! Camera – GIF maker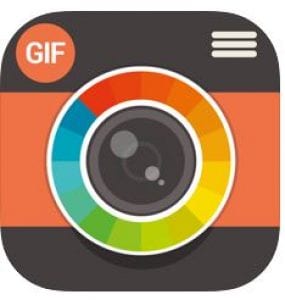 We all want to keep the best moments of our lives. You can snap a photo, which is a classic way of picturing the moment.
You can make a video too. But there is a better thing to do – you can create a GIF! These short videos are extremely popular today.
How do you add your face or your video to a GIF? It's easy: just take these two steps.
Make a cool video (or a photo – it doesn't matter) of yourself.
Give the app access to your gallery and watch how it is being added to a GIF.
There are some additional features you might find handy:
Hundreds of frames. You can make your GIF brighter and striking.
Text adding. Should you feel the need to comment on the things that are taking place on the photo, feel free to add a short phrase.
Sharing your GIFs via email. If you don't want to download a GIF, send it to your friend's (or your own) email.
The app is free with ads. It contains some in-app purchases.
Gif Me! is available for iOS, as well as Android users.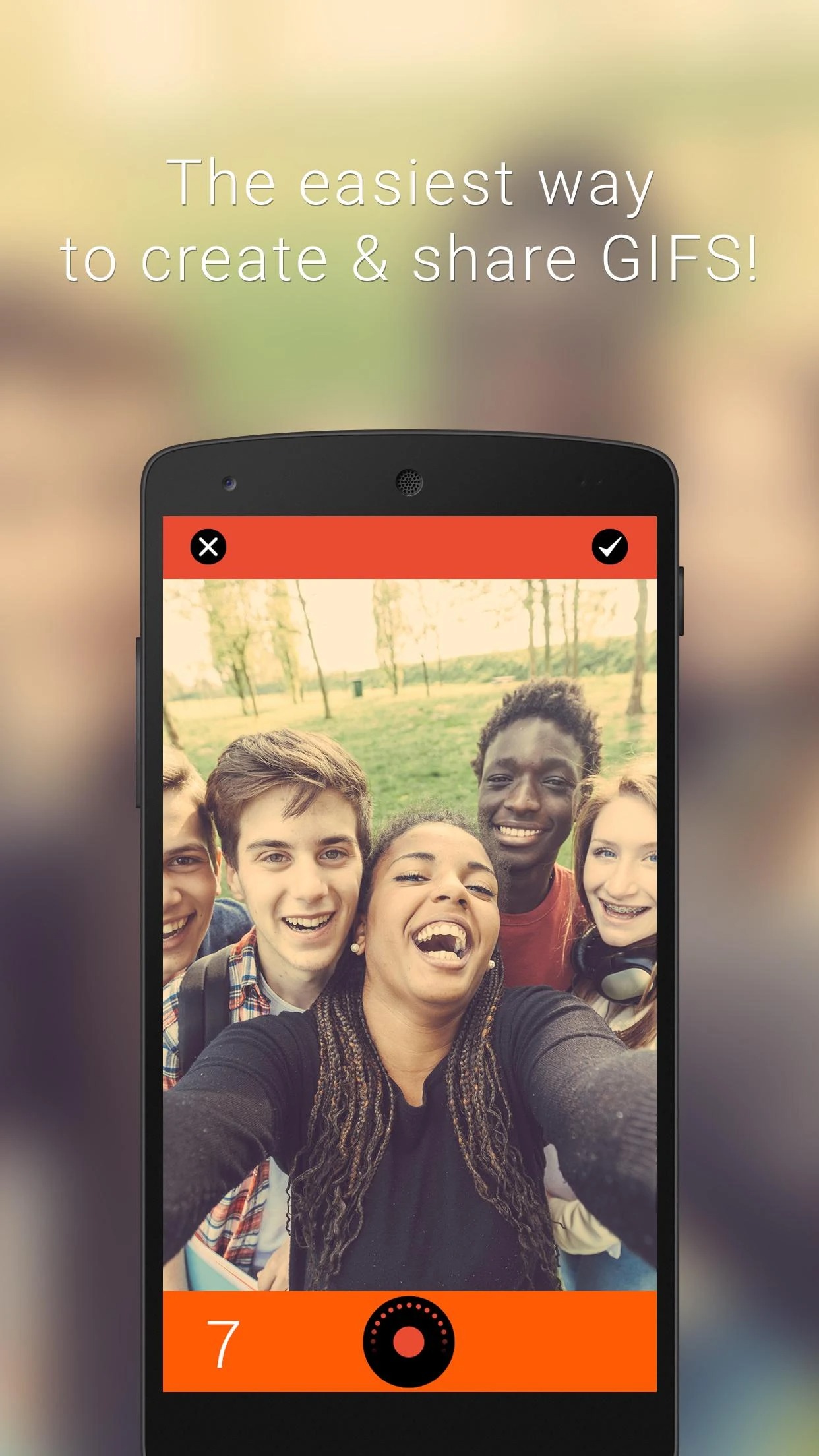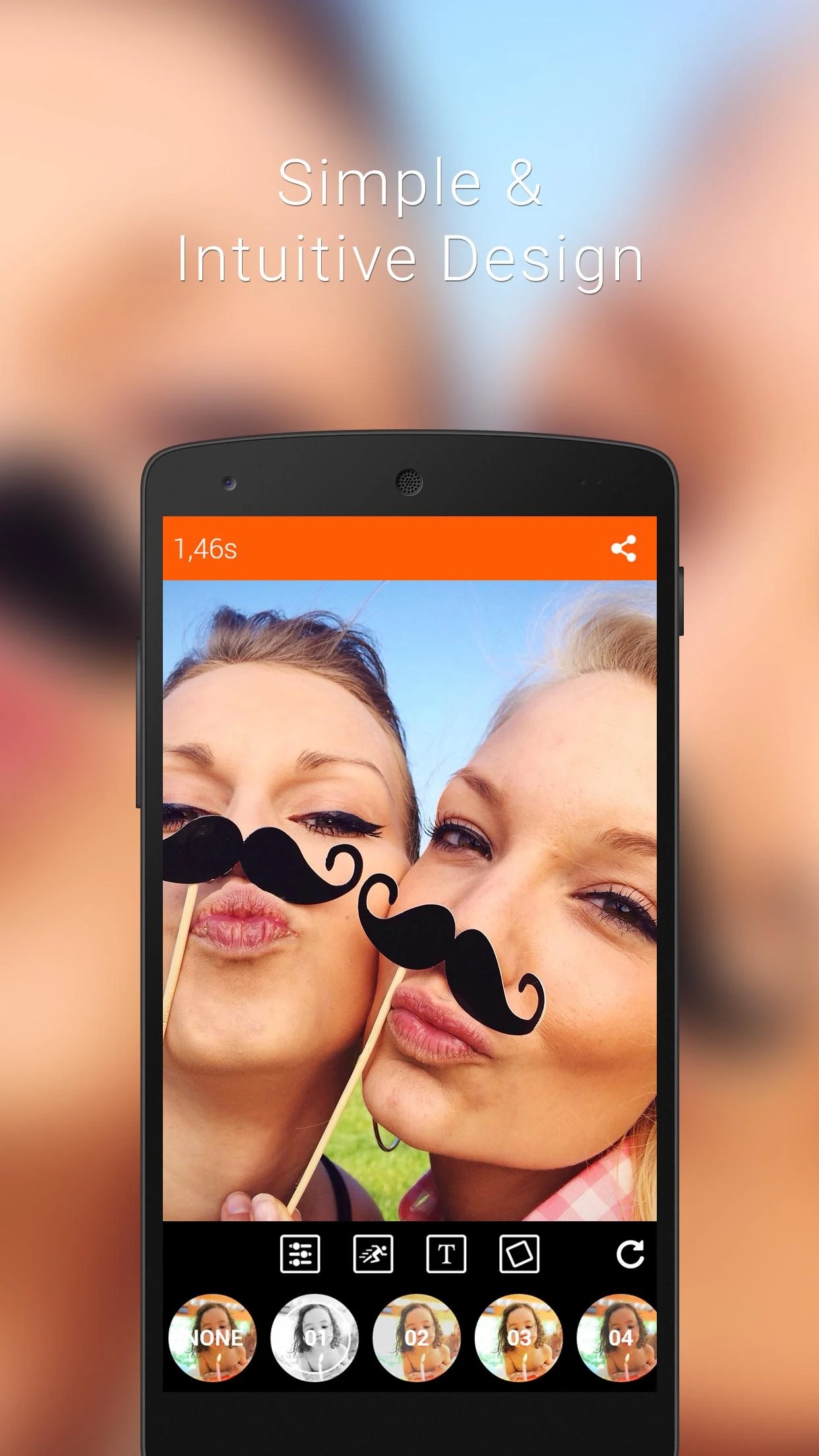 Faces – video, gif for texting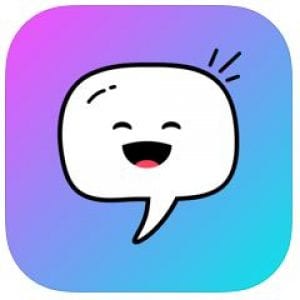 Do you want to create something new and unique? Well, now you can do this at a click of a button.
There are only two steps that you need to take to create your GIF. First of all, take a good selfie. Then open the Faces app and give it access to your photo gallery.
Secondly, use all the functions of the app to add your face to a GIF or a meme. When you are done with this, don't forget to share it with everybody. Who knows, maybe your GIF will become a mainstream and go viral?
Faces also gives you an opportunity to change your selfie, making it look better. Change the color of your skin, make your eyes bigger, and set the background you like.
Well, we have figured out that you are interested in making GIFs. What about stickers? Check these best sticker maker apps for WhatsApp & Telegram.
Download not only your own photos but also the music you like. Choose your favorite songs and use them.
By the way, Faces is a great tool for making school and university projects. We guarantee you that your presentation will be a real success!
Another nice feature of the app is that it can be a great tool for creating good and unique Instagram or Facebook stories.
So download the app and feel free to express any type of emotions you experience.
Faces is free with ads. There are some in-app purchases with premium functions.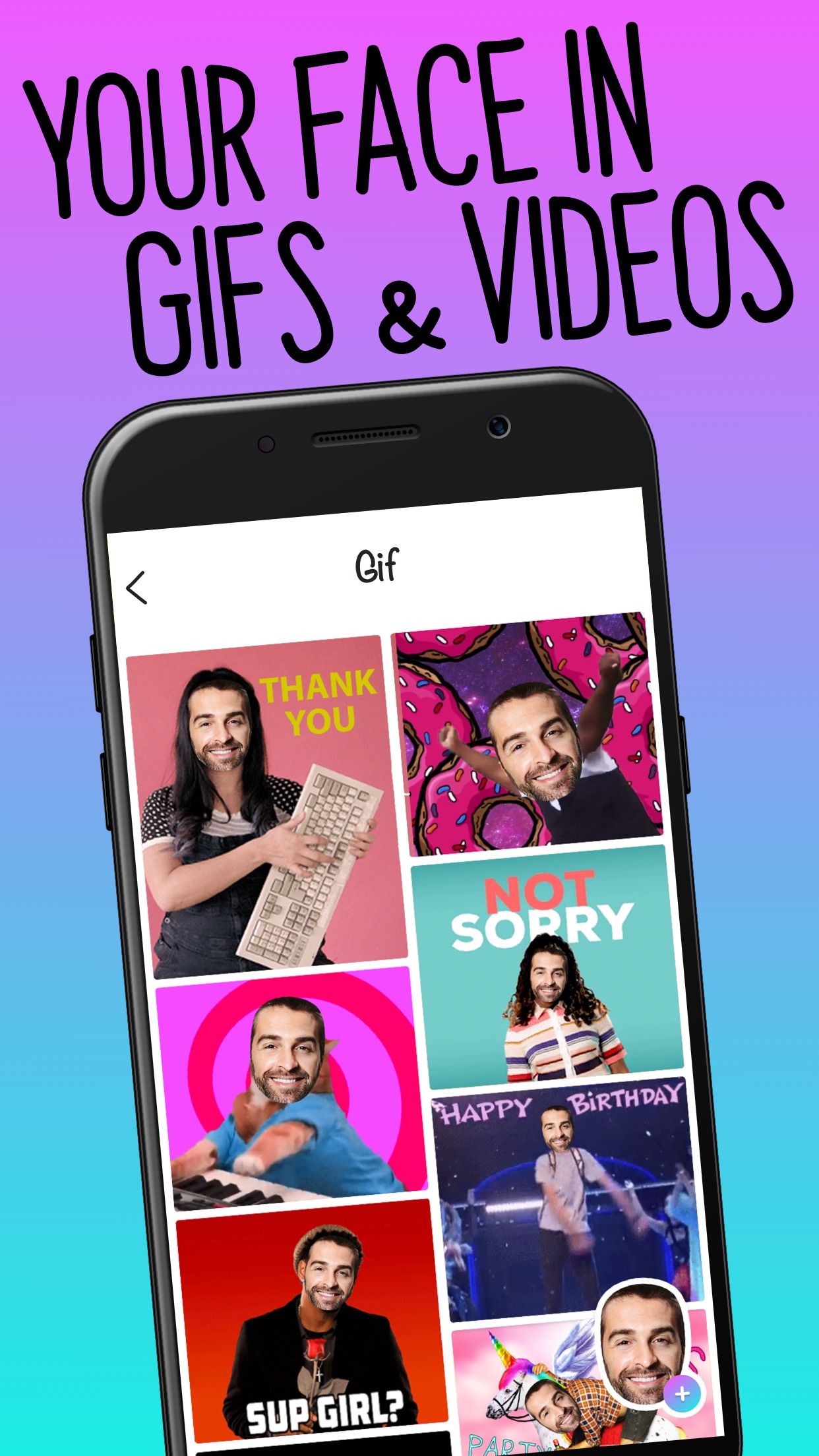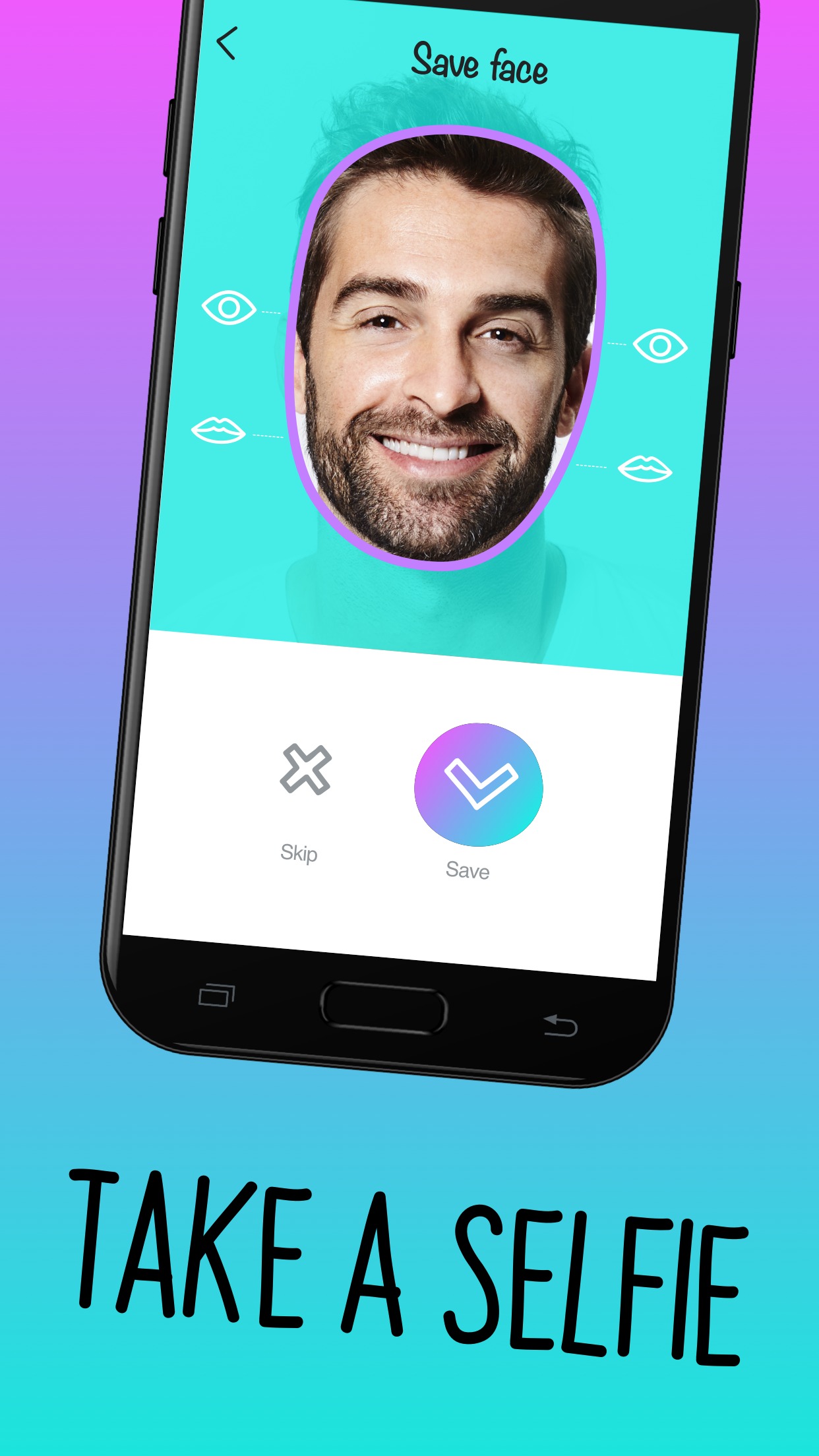 GIF CAM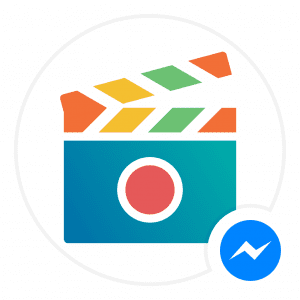 It's time to start creating cool GIFs! GIF CAM is a great app for reaching this aim. You can create a GIF from scratch, using your photos and videos. In this case, you'll get a unique GIF.
However, you can use a template of a GIF from the GIF CAM library. If you fail to find what you want, you can go online and search for the necessary one.
In this app, you can create special GIFs to use in messengers or social networks. This app was made primarily for Facebook users. Still, you can use it for all kinds of purposes.
You can also add text to your GIFs if you want to comment on something that is happening on the GIF.
GIF CAM is free and it contains no ads, which is a surprisingly pleasant feature. And there is no watermark on the created GIFs.
The app is available for iOS users only.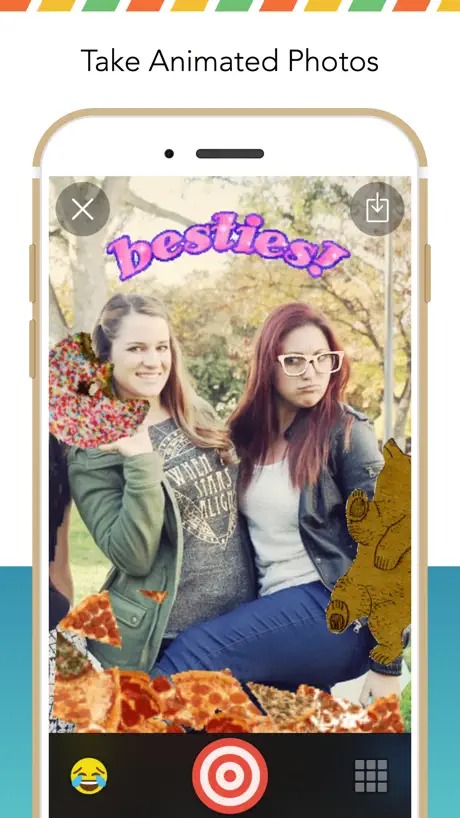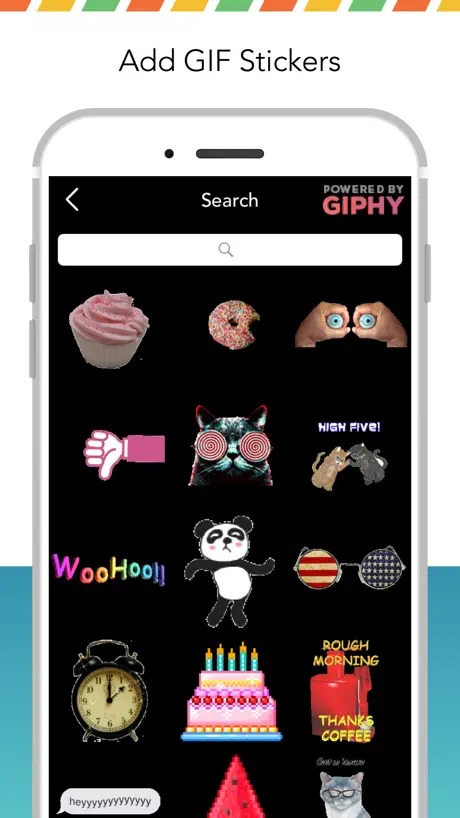 GIF by Momento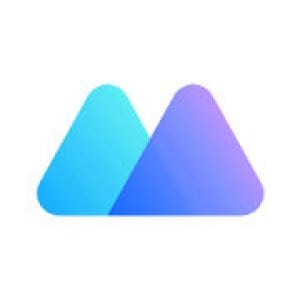 This app works automatically most of the time. The only thing you need to do yourself is to give it a good photo. It can be a selfie or a photo of your friends.
Most of the essential functions are free. Still, you can go premium at any time. Get access to all the premium functions for 2.99$/week or 39.99$/year.
Here you can edit your GIFs using:
Special and unique frames
Texts
Various filters (more than 100)
Your favorite music
Stickers
Once you have created your face GIF, you need to tell the world about it! You can do it via using TikTok, Instagram, WhatsApp, Snapchat, and many others.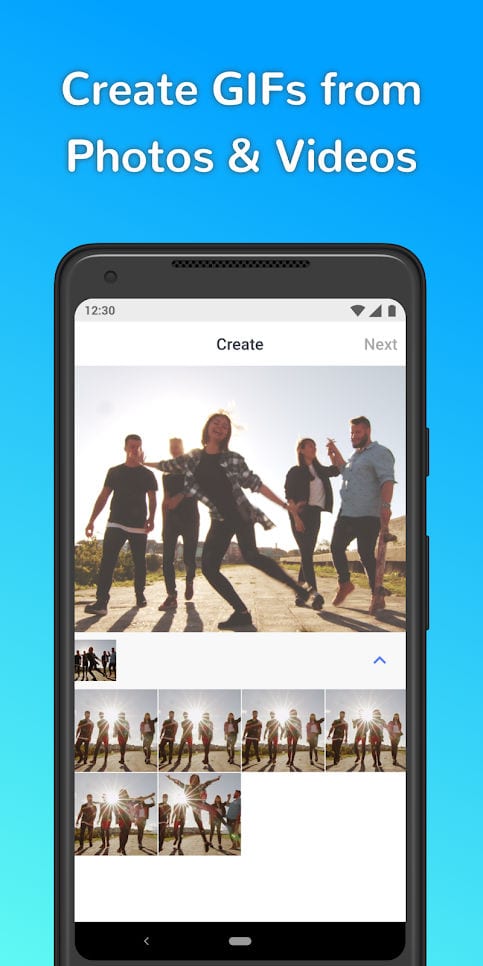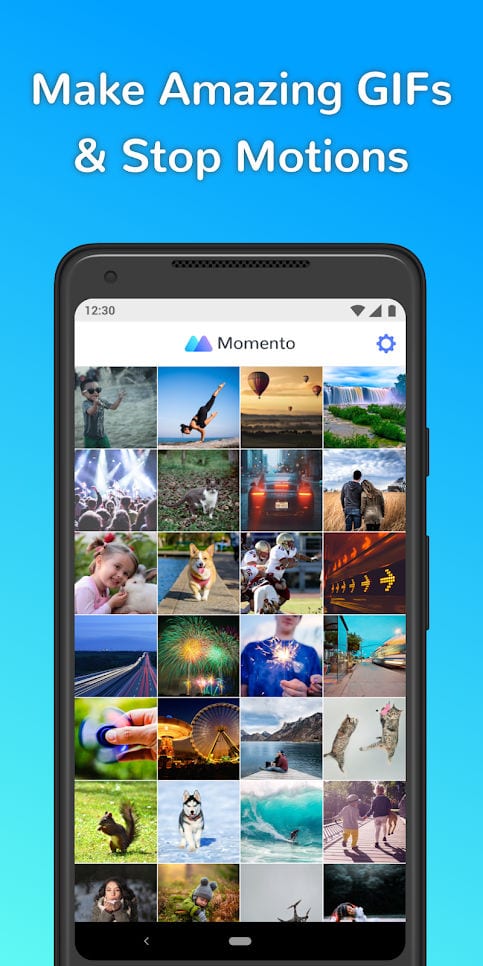 GifGuru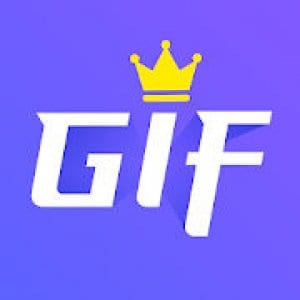 This is a high-quality app because it was made by a group of developers who took part in the creation of many photo editing apps. GifGuru can perform an impressive number of functions and one of the most popular ones is adding your face to a GIF.
Choose any GIF that appeals to you. GifGuru has a big library so you will choose a lot of cool GIFs. Then take a selfie (or choose the right one from your photo gallery) and at a click of a button add it to a GIF.
The result will be amazing as if the GIF you've created is the original one. Then pick the right moment to send your 'masterpiece' to your friends via messenger or any social network.
Still, if this function is not enough for you, you can try combining various images. There is also a big number of filters and animations. You can try it while editing photos or after you have created a GIF.
What is more, GifGuru is amazingly easy to use. You can get started very simply just after you have downloaded the app.
GifGuru is free of charge, but it contains some ads. There is also a whole toolset, full of premium functions. You can get it in in-app purchases.
Unfortunately, this app is available only for Android users.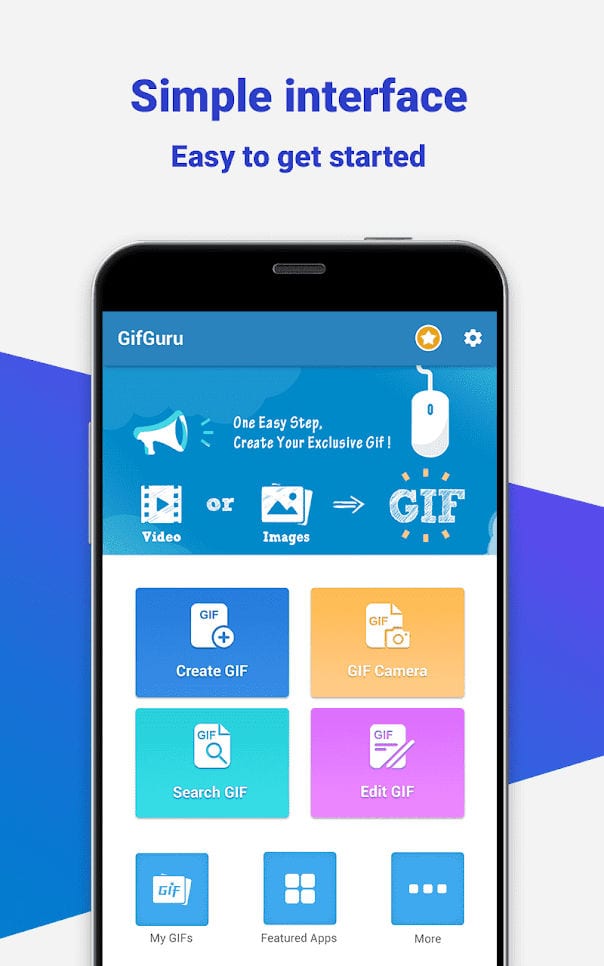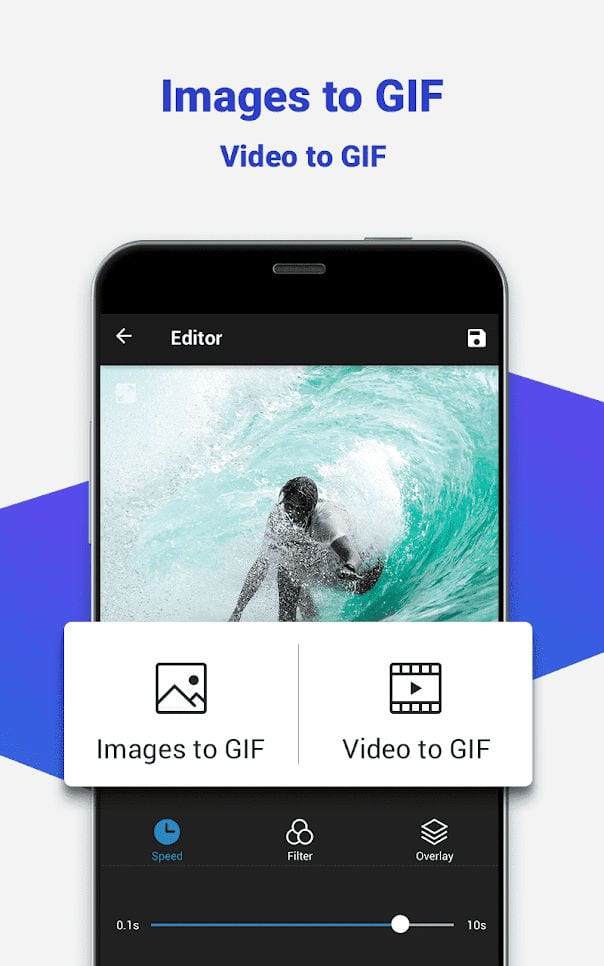 GIF Maker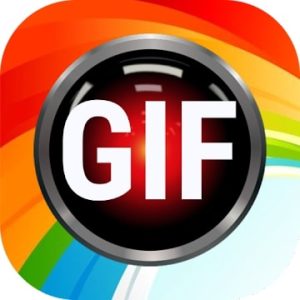 Gif Maker is an app where you can create your own GIFs. Have you wanted to come up with something of your own for a long time? Then, you'll love to get creative over your GIFs and make them the way you want in good quality.
The program has a lot of advantages. You can change the theme from light to dark. Make up GIFs based on pictures, videos, and animations. Different formats are suitable, such as the most common PNG, MP4, and others.
The app has a translation in 22 languages. You will be able to create and change your GIF, make an image out of a clip, crop it, put stickers on it. Do whatever you want and change the file to your liking. Available in 50 frames per second. Your work will be saved in good quality and without extraneous watermarks.
Share all the images with your friends, relatives, you can post them on social networks. What's more, you can choose the speed of the GIF animation in the settings. Add captions and frames for a colorful look.
Users enjoy the app, it's colorful and the operation is straightforward, you can upload all the content without any problems.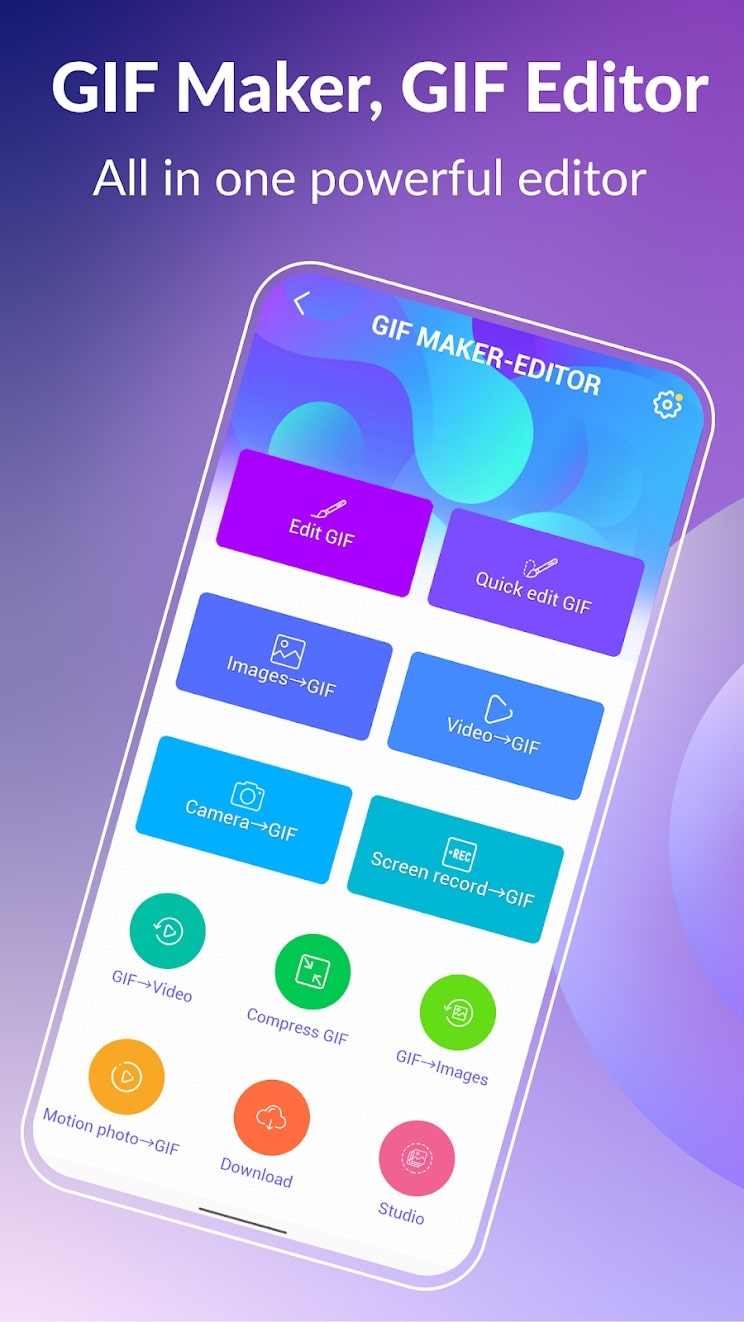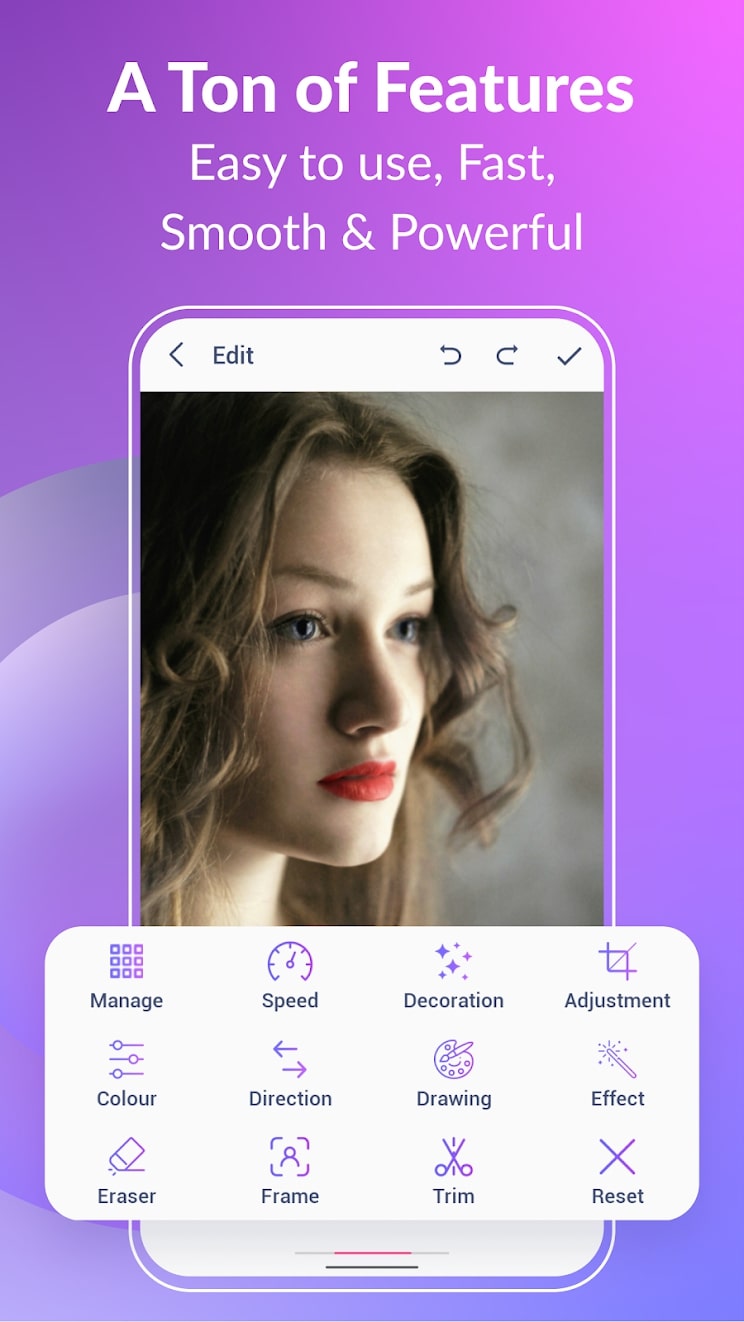 JibJab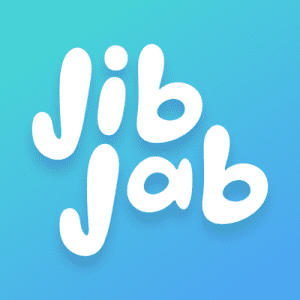 This app is packed with various features. If you want to create a GIF, the only thing you need is an image. If you aim to create a personalized GIF with your face, just use your selfie as an image. JibJab will make it a cool GIF!
Still, creating GIFs is not the only thing that the app can do for you. It is a perfect tool for creating postcards for any celebration, be it a New Year, Father's Day, or Halloween.
You can create a Gif, a meme, a postcard from scratch using your images only. However, we would highly recommend that you check the JibJab library, which is a huge stock of images and GIFs. You will find something useful there.
There are two versions of the app. The first one is basic. It contains all the functions mentioned above.
Should you feel not satisfied enough with the tools you have, you can go premium at any time. By doing this you get access to 1000 premium cards and images. The price of one in-app purchase is 2.99$.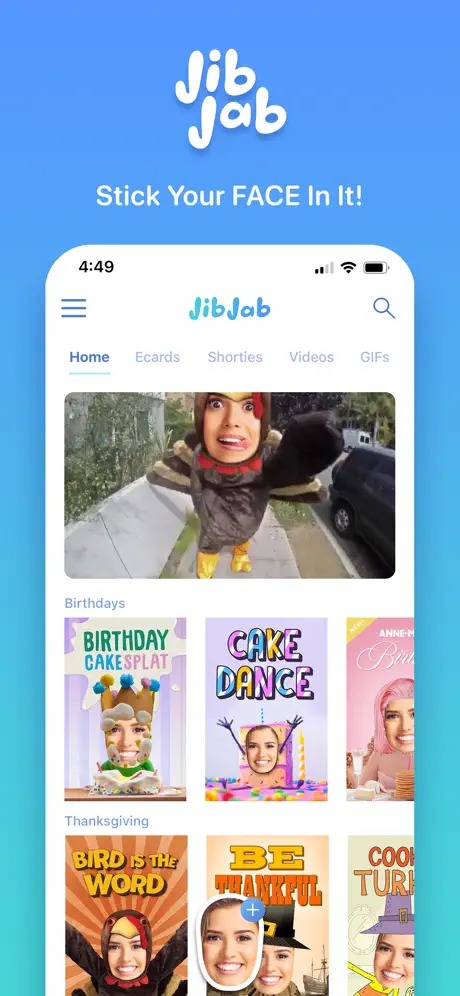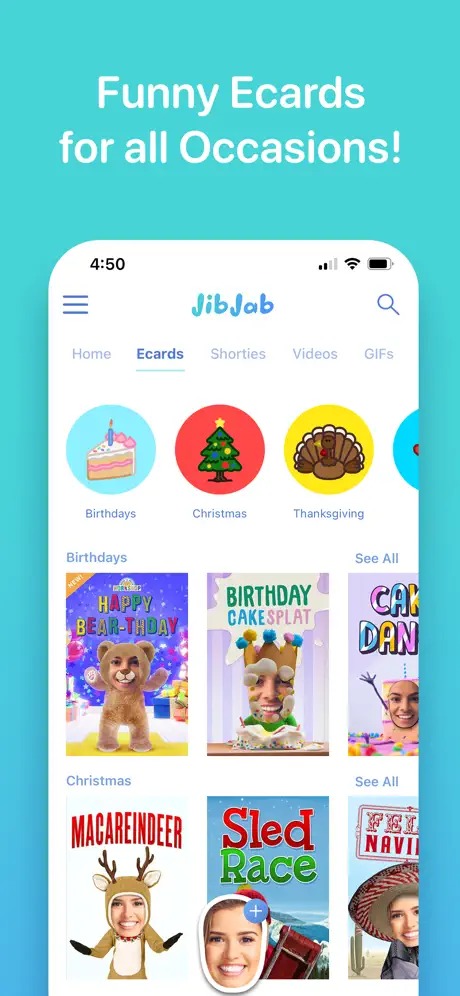 GIF Maker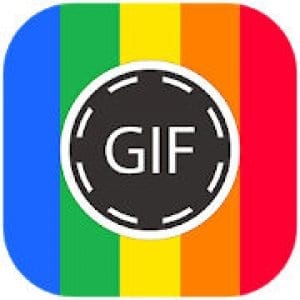 Are looking for a good Android application that will create a perfect GIF out of your face? Then you have just found what you need.
This is one of the easiest apps. It contains a minimum of functions, so it will never confuse you with a plethora of buttons and opportunities.
GIF Maker can turn anything to a GIF. For example, you can use:
your selfie
images from the Internet
videos and film extracts
memes
What is more, GIF Maker can also turn any GIF to a video. And finally, this app can help you edit the GIF you have just created.
The app allows you to add emojis, memes, shapes, images, and text. There are hundreds of frames that you can apply to the photos.
Once you have done all the GIF creation, feel free to tell the world about it. Share your GIF via social networks.
GIF Maker is free with ads; it can offer you a few in-app purchases.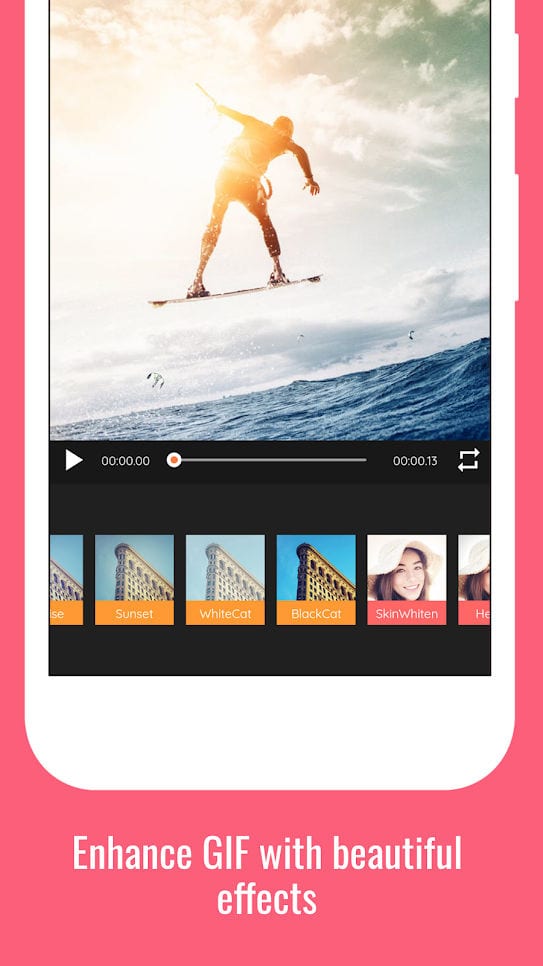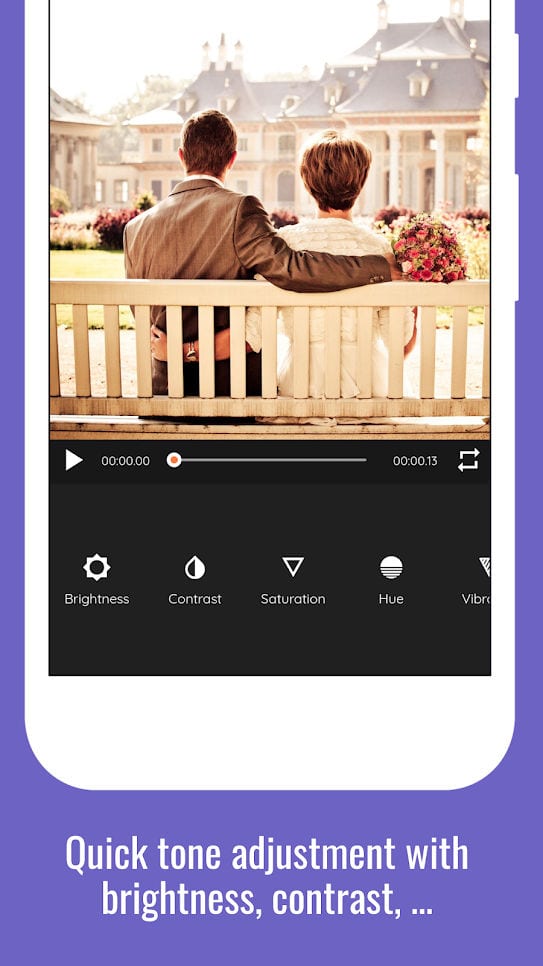 Easy GIF: GIF Editor, NFT GIF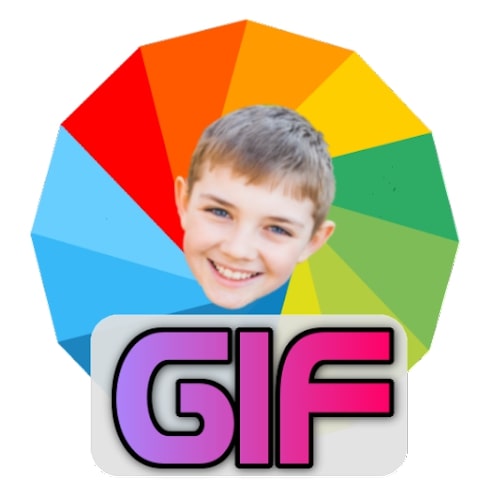 Easy GIF: GIF Editor, NFT GIF is a mobile app where you can make your gifs come true. Invent and make your own animated images from photos or videos, or edit existing GIFs to suit your tastes and preferences.
Use your own photos and videos or choose images from the online collection in the app. After selecting images, customize the desired animation speed and other GIF parameters.
Shorten the duration of the animation and change the size of GIFs, and add captions, stickers, emoji, and other effects. Remove backgrounds from any images to get stickers for future gifs. You can apply any background from the app's collection to them, or add your own picture from your smartphone's storage.
Play your animated images with different motion intensities and tempos. Preview a rough draft and then upload the finished image to your storage or share it with others online. Use extra filters to add brightness and saturation to your photo. Apply effects to make your gifs unique.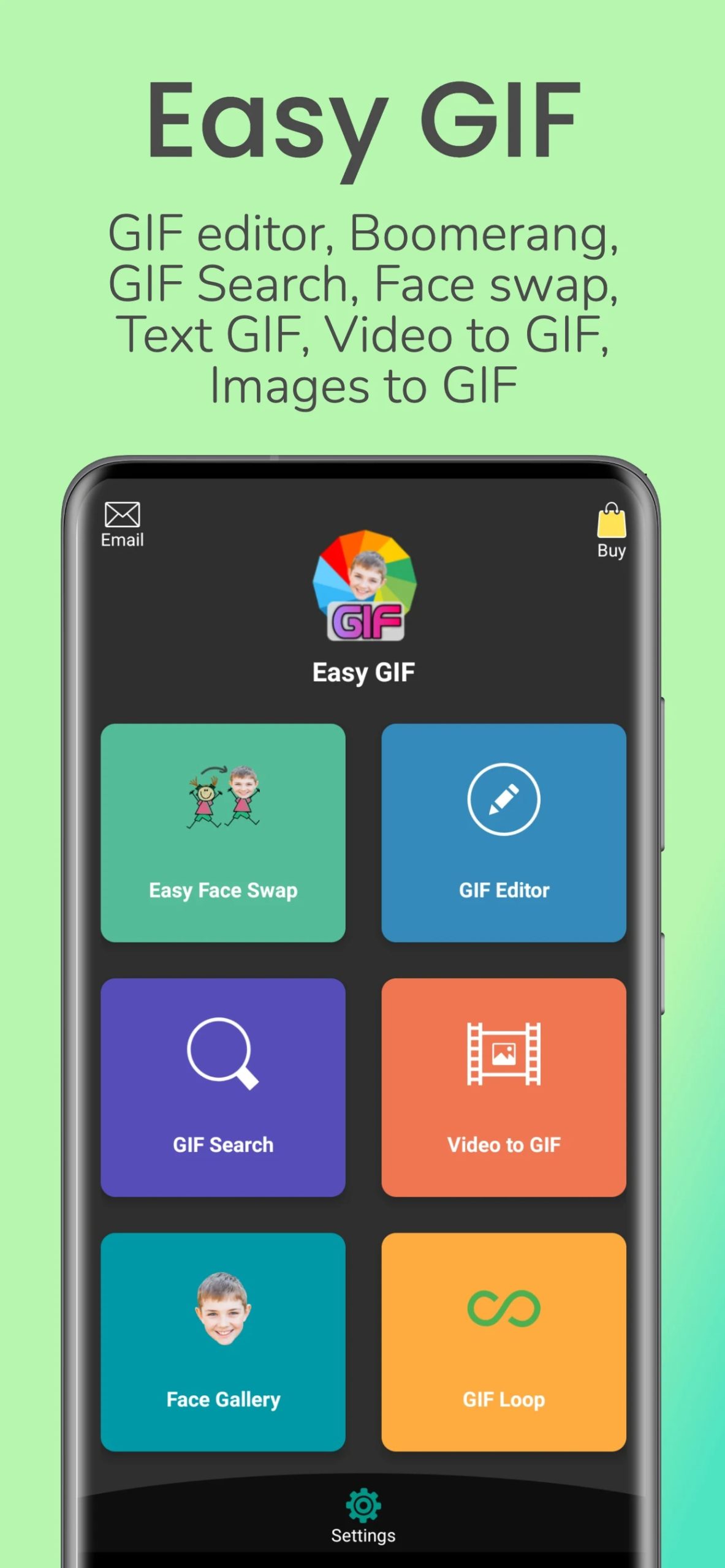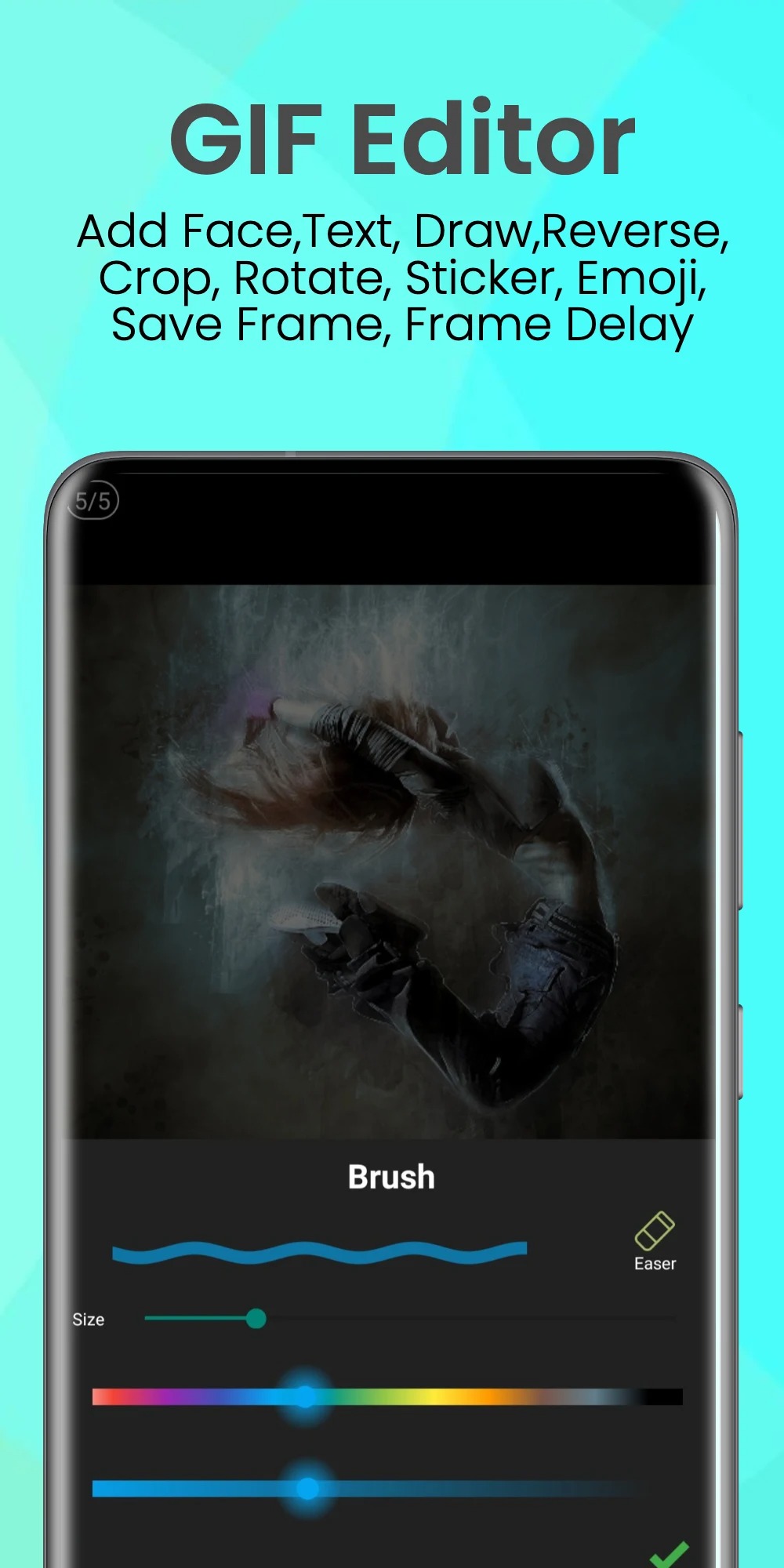 You may also like: 13 Best mouth talking apps for Android & iOS
Photo to GIF editor: Maker GIF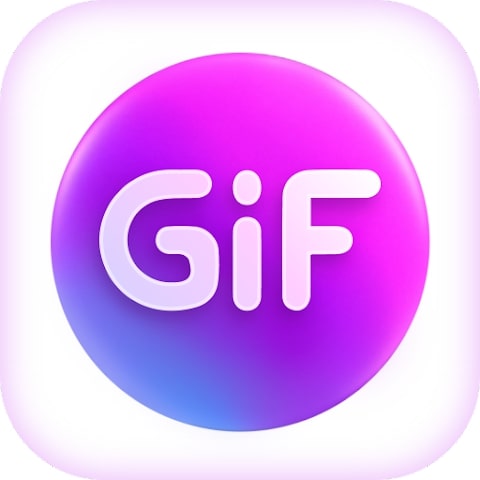 Photo to GIF editor: Maker GIF is a mobile app for making GIF animations from your photos and images. It includes a large assortment of options to help you realize the intended GIFs from your materials or app templates.
Make up and play your own GIFs by combining multiple static images, animated files, videos, or live photos. Choose any materials you want, add them to the app, and customize the duration of each frame.
The app offers free tools to help you edit existing GIFs. You can change its playback speed, add text, apply filters and effects, change the color contrast, shrink, resize, and perform many other actions to create interesting and original gifs.
Also, use any video format files saved on your device and convert them into gifs in no time. Choose the video you want, highlight specific fragments, and customize the settings. Choose the scale, quality, and resolution of your files to make it easier to save them on your device or share them with others.