In the age of development of sports gadgets and mobile applications, to lead a healthy lifestyle without using gadgets is even somehow strange, and why, if there are sleep analyzers and electronic pedometers, and applications that say when you should drink water?
This, of course, is a joke, and to wear sneakers on time, you do not need anything but desire, but with the help of special programs, you can really simplify many things. For example, to keep a diary of food not in a notebook and not in Excel, but in the convenient application.
You may also like: 11 Best Weight & Food Calculator Apps for Android & iOS
Maybe you want to get rid of any bad habit? Have you got any? So, some applications will help you in this way too. In this post, we'd like to tell you about how to quit sugar with the help of mobile apps. Have a look!
*prices for apps may change
Fooducate
It is an extremely positive trend that people nowadays are getting more and more thoughtful about their health and how their state has to deal with the food they consume.
It is essential to take control on your overall diet in order to stay full of energy and prosperity. At the same time, the sugar is one of the biggest drugs in all kinds of meals.
Highly unlikely you can just give up sugar one day without any effort – it has been scientifically proven that it affects our brain in a way similar to a drug since it stimulates the production of serotonin in the hypothalamus.
Thus, you will need a social meal plan that will first substitute the sugar in your daily meal and then gradually lead you away from it.
Fooducate is the perfect app to quit all your meal addictions, including the sugar ones. This app can be your personal neurologist, making the perfect healthy meal plan for every day. Here you can easily find all the information about the food/meals you consume and check how healthy it is.
The app will suggest the best ways to get rid of your sugar addictions, replacing sugar products with fruits and juices. All the information provided in Fooducated is scientifically-based.
Another cool function of this app is that you can scan the barcode of any product that you buy in a store and the app will immediately find its contents on the Internet and will tell you how many nutrients it has and if it's worth consuming at all.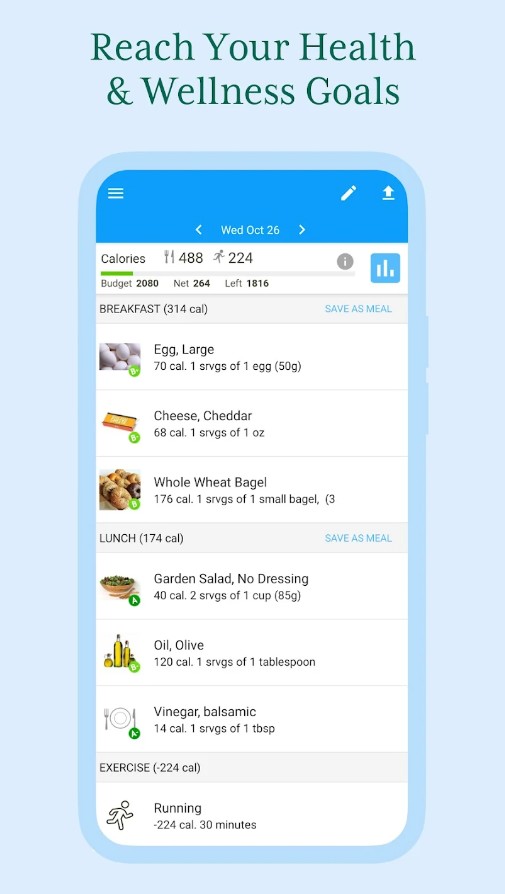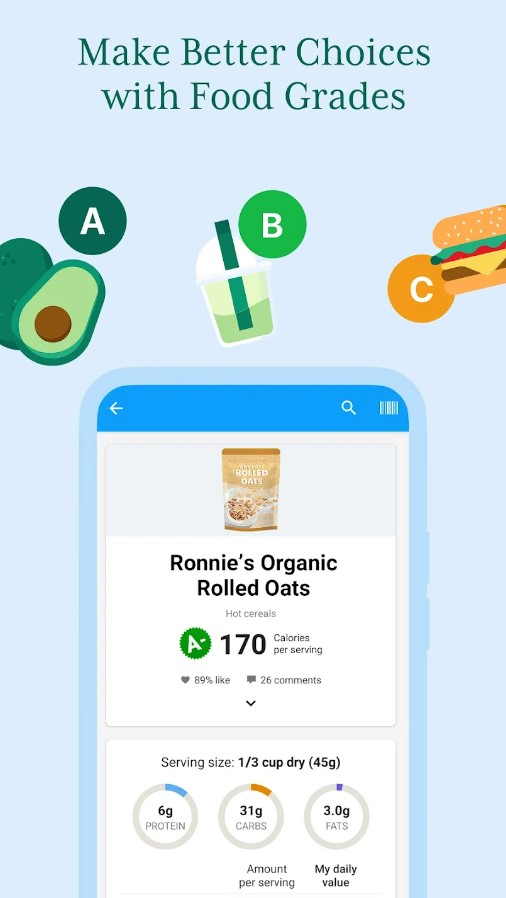 You may also like: 11 Best Drink Water Reminder Apps for Android & iOS
Sugarfree Quit Sugar Addiction
Has your doctor advised you to limit your sugar intake, but you are unable to do it yourself? Have you strictly decided to lead a healthy lifestyle, but excessive sugar consumption is standing in your way? With the Sugarfree Quit Sugar Addiction mobile app, you can achieve your goal in just 30 days.
It doesn't matter if you want to completely eliminate sugar from your diet or just switch to a fixed intake. This app will come in handy in either case.
Everyone knows the sad consequences of too much sugar in your diet. Sweet eaters are more prone to diseases such as type 2 diabetes, obesity, and atherosclerosis. Sugarfree will be your faithful companion on the road to success.
The Milestone Auto Tracker helps you dynamically track changes in your body. Fill in the required fields to be able to compare 1-day, weekly and monthly data.
The app will send you daily bright, positive notifications that are good for your motivation and encourage you to keep going. Describe your condition on a daily basis and note your weight. Keep a count of the calories consumed during the day and their consumption.
The grocery chart has complete information on most foods and prepared meals. With Sugarfree app, you will get your desired results in 1 month.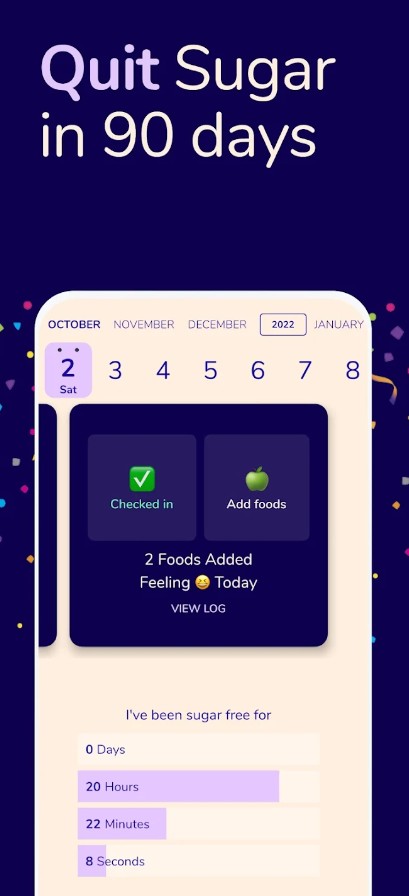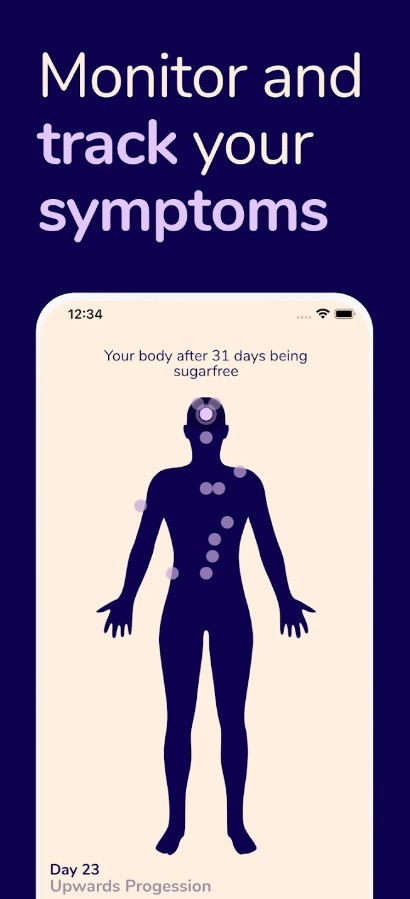 MyFitnessPal
MyFitnessPal is the easiest and most convenient calorie counter. The largest calorie counting food database, containing more than 4,000,000 titles, and incredibly fast input of nutrition and exercise data will help you lose those extra pounds! The best app for tracking your diet.
MyFitnessPal is not just a calorie counter, but a whole sports community, the tools of the program are used by 65 million people, and you can download applications for iOS or Android, and you can free to keep your diary on the web.
First, you need to tell the program how much you weigh, what weight you are striving for, with what intensity you will go to the goal, what your way of life is.
So, with a weight of 65 kg and a height of 170, the application will advise you to eat no more than 1420 calories per day, if you move a little. Half of the diet should be carbohydrates, 20% – proteins, and 30% – fats.
You can also put yourself other fitness goals. Some of these settings already inspire a new life. For example, you can set yourself the goal to quit eating sugar and strive for it using MyFitnessPal. As for most people, this is the main problem. After all, sweet foods are very caloric.
By the way, very few people thought that a small piece of cake with cream contains almost daily calorie rate… Very few people regulate the number of sweets in their diet.
And if someone regulates, then without any system, so intuitively … However, the one who really cares about his health should thoroughly understand this issue. This application can become your assistant in this matter. You can invite your friends to follow your achievements together and encourage each other!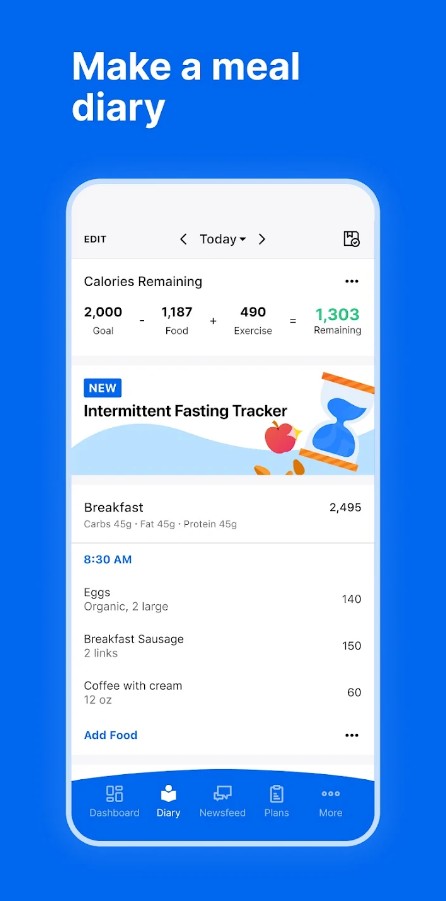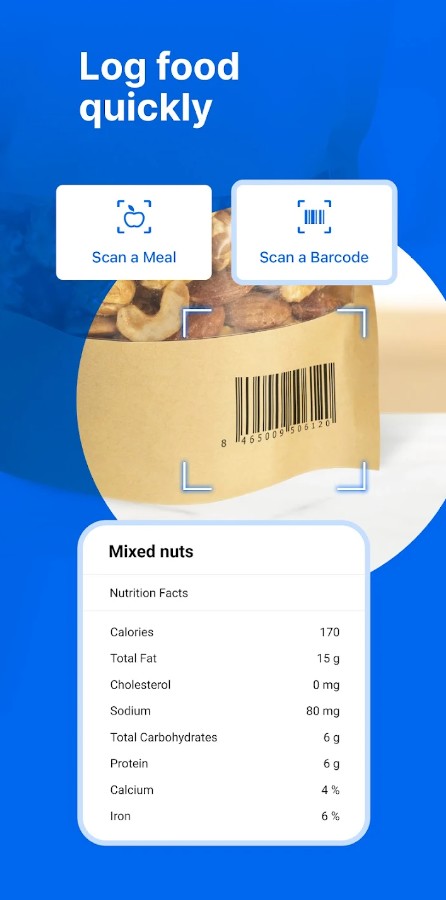 No Sugar In Me
If you have set a goal to reduce your daily sugar intake, the No Sugar In Me app will be an indispensable assistant in this difficult endeavor.
Changing your lifestyle is difficult, but the creators of the app have tried to make it easier for users. By reducing your sugar intake, you can get rid of excess weight, get your skin in well-being, and feel younger. Sleep will become deep and calm, and waking up will no longer be a real ordeal. Take care of your health today.
This app is designed as a guide for those who want to change their life for the better. Stop being a slave to your habit – you need to take matters into your own hands. Because of its connection to health and nutrition, the app is age-restricted to 12+.
Lead the story of your journey into the world of healthy and wholesome food. It will be easier for you to compare the "before" and "after" of your health journey. And the positive progress will be a great motivation for further activities.
The app has an easy-to-understand menu. Control your calorie intake with the food chart, get recipes from ingredients with a low glycemic index, and truly enjoy life.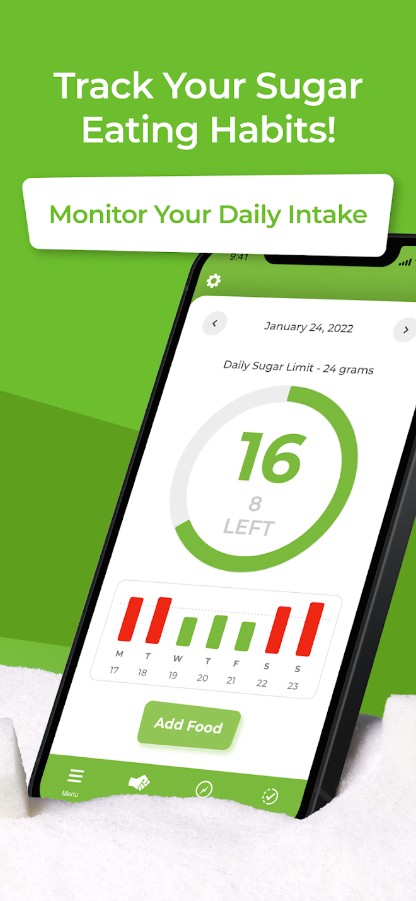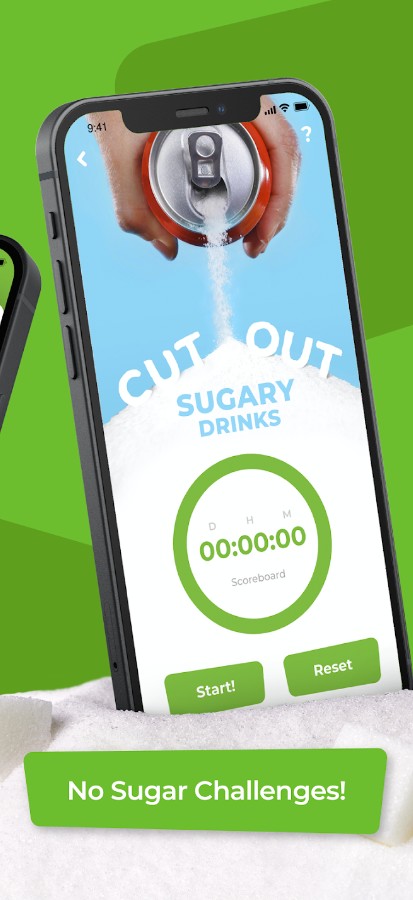 Quit Sugar by Life Ninja
It is difficult to make such a step as to quit sugar. However, you have a chance to do it if you'll try to Quit Sugar app! This app has a program for setting and tracking your sugar quit and reduction goals. It will be easier to overcome sugar addiction as Quit Sugar contains useful information about sugar consumption and helpful ideas.
The app itself will not track your sugar consumption content, it tracks your success in fulfilling your quit or reduction goals. There is a special list of different quit categories. You should choose one or if you haven't found the needed one you can add your own.
One interesting feature of this app is 8 WEEK CHALLENGE where you can arrange your quit goals according to the algorithm across the 8 weeks.
Every day you will see reminders to record your progress. It is easy and simple. You can view the history in graph form what allows you to track what you were quitting each day and what is your progress. There is a green color for goals which were achieved, amber – for improved ones, red – for your failure.
Quit Sugar also allows tracking your mood. It is also done with a traffic light system. Green – for good mood, amber – for average, red – for bad.
So, you will see how your mood changes by reducing your sugar addiction. You will see how it improves and stabilizes. The same for tracking your weight. This function is also available.
Using Quit Sugar will help you not only to track sugar consumption but you will get a lot of useful info about how much sugar is found in everyday food. It will motivate you to achieve your goals moving to a more healthy lifestyle.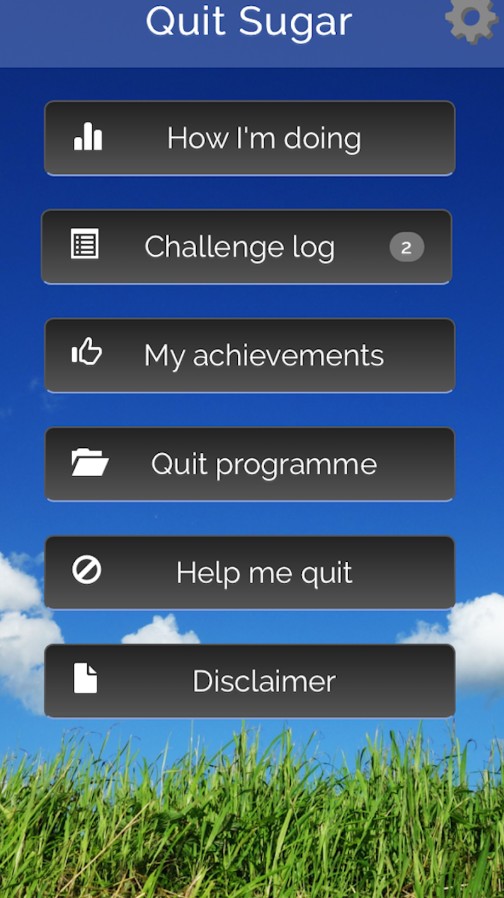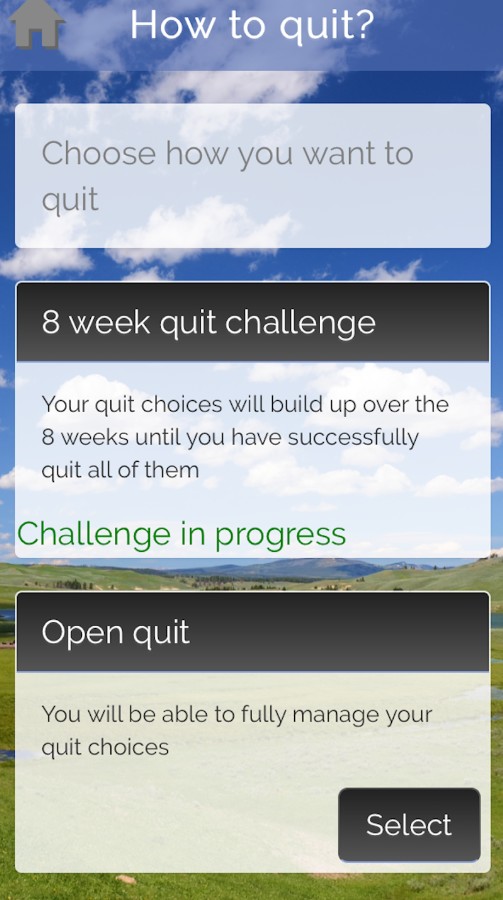 You may also like: 11 Free Weight Tracker Apps for Android & iOS
Quitzilla
Quitzilla is a powerful and user-friendly app designed to help you break free from the grip of sugar addiction.
This app helps you to quit sugar by providing you with a structured plan and a clear path forward. The app offers various controllers to aid you on this journey. You can set specific goals, track your sugar intake, and monitor your progress over time.
It also provides insights into the benefits of quitting sugar, including improved energy levels, better weight management, and reduced risk of chronic health issues.
The app's controllers include a built-in journal feature, which allows you to record your thoughts and feelings as you navigate the challenges of quitting sugar. This can be a crucial component of your success, as it helps you identify triggers and emotions associated with sugar consumption.
You can connect with others on a similar journey, sharing your experiences, and providing and receiving encouragement. This sense of community can be a motivating factor in your quest to quit sugar for good.
In conclusion, I can recommend you Quitzilla because it is a simple app that will help you not to eat sugar and stay healthy.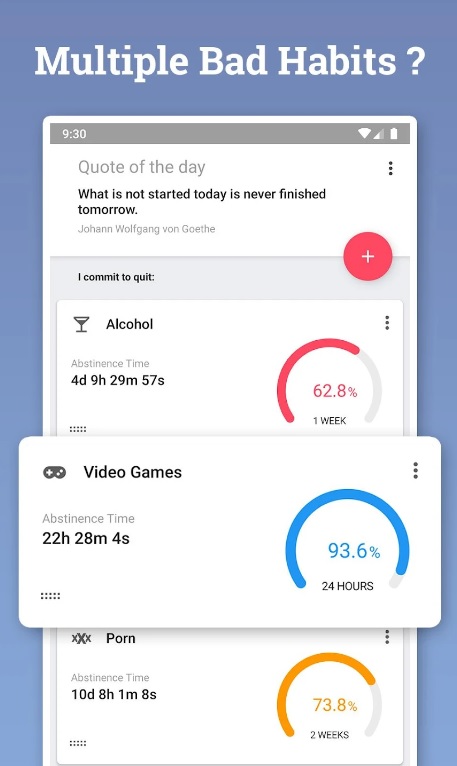 7 Day Sugar – Free Detox
Yes, sugar is very similar to drugs in many respects. And if you still doubt, then try to abandon it for a while. When we absorb the sweet, we get an immediate injection of dopamine and then experience a sense of pleasure. If we are deprived of this for a while, then we become often capricious and irritable.
We can experience even such symptoms like a headache, nervousness, even refuse from your favorite food, if it does not have sugar.
It is a substance that can not be resisted, although many of us understand the consequences of its consumption. 7 Day Sugar-Free Detox can assist you if you have decided to quit sugar.
Here you will find plans from which you should make a choice. One of them is the Low-Sugar Meal Plan. It offers small amounts of natural sugar found mostly in fruits. Another meal plan is No-Sugar one. It is a completely sugar-free plan.
Using the 7 Day SSugar-FreeDetox you will also find such useful information as recipes – along with a list of health benefits for each recipe, Young and Raw's favorite books, quotes & documentaries, frequently asked questions.
The 7 Day Sugar-Free Detox was carefully crafted by experts to get you results while maintaining your sanity throughout the process!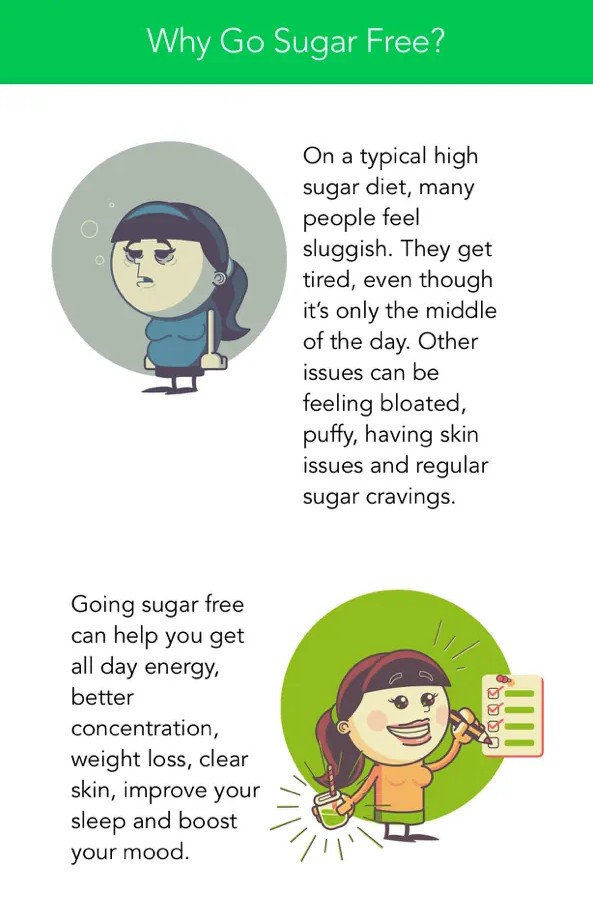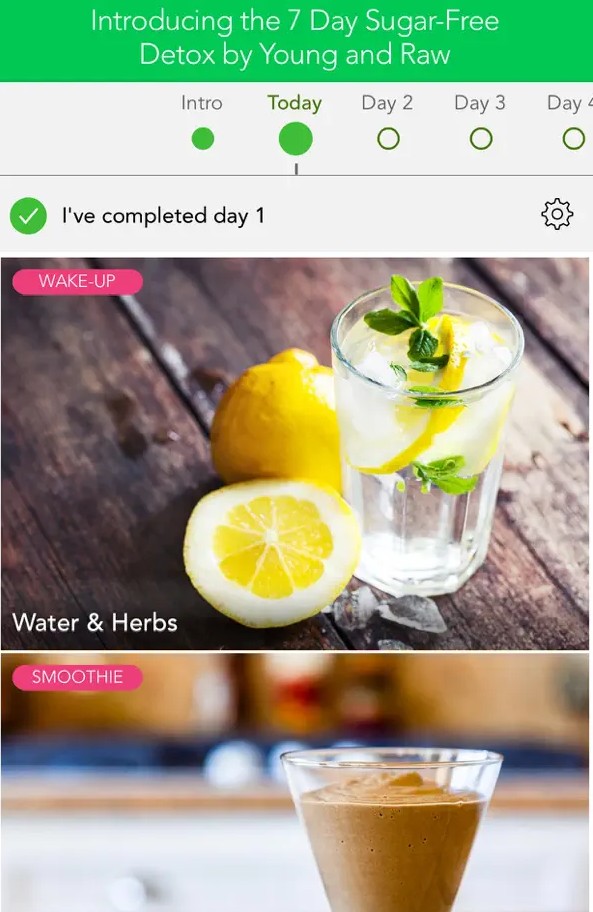 7 Days Sugar Detox Diet
Excessive consumption of sugar is detrimental to your health and well-being. 7 Days Sugar Detox Diet will help you to create a properly balanced menu and get your body in order.
It is quite difficult to get rid of sugar because it is addictive. Yet, it is an achievable task for those who are seriously concerned about their health.
By replacing carbohydrates with a high glycemic index with healthier products, you will achieve the desired effect and you will look much better.
You don't need to look up how many calories and bread units are in each food and prepared meal. The grocery chart has all the information you need and is incredibly easy to use.
Get important tips and up-to-date information daily. You will learn which foods are more harmful to your health than others. Gradually transitioning to a healthy diet will make it easier for you to give up sugar completely. Get a developed diet plan for each day and follow the professional advice and you will succeed.
The app allows you to get your first results a week after you start. Use the 7 Days Sugar Detox Diet mobile app to lose weight, make your diet healthier, and merge your results.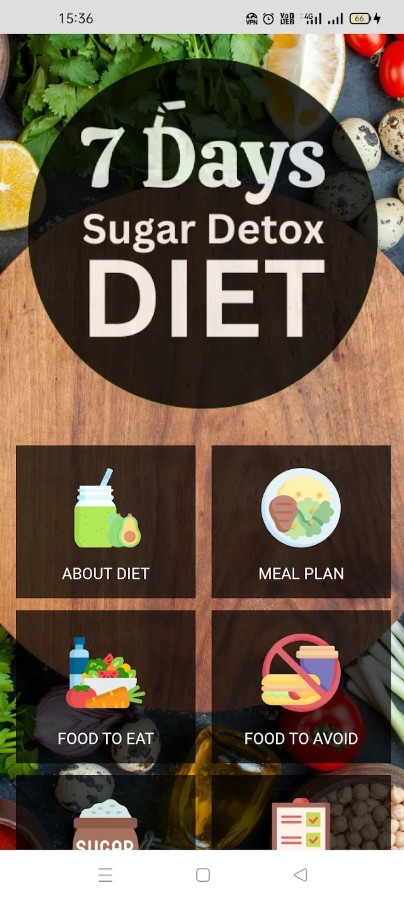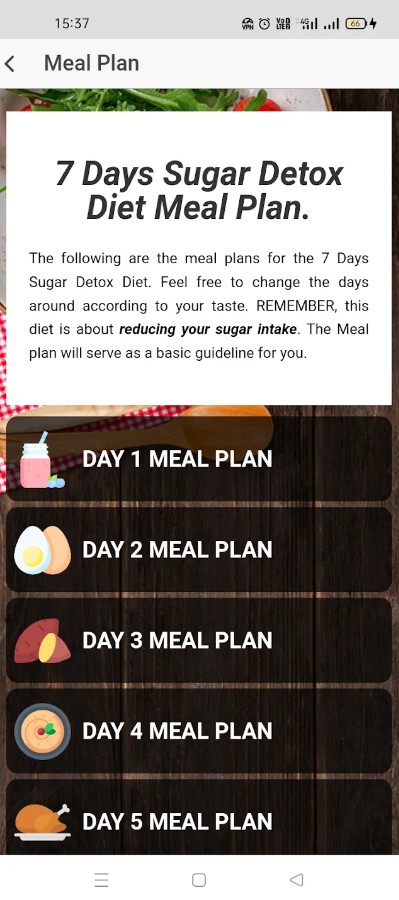 Quit Now: My QuitBuddy
Enter Quit Now, a user-friendly mobile app available on the Google Play Store, designed to be your steadfast companion on the journey to quitting sugar.
Quitting sugar with Quit Now is made achievable through its robust set of controllers. The app provides tools to help you track your sugar consumption, set personalized goals, and monitor your progress over time.
You can record your daily intake and visualize your achievements, which can be a powerful motivator on your path to a sugar-free life.
While Quit Now offers a free version with essential features, there are also paid features available. These premium features can enhance your experience by providing additional tools and insights to support your journey to quit sugar effectively.
Apart from its sugar tracking capabilities, Quit Now offers a range of benefits. It helps you become more aware of your dietary choices, build healthier habits, and experience the physical and mental benefits of reducing sugar intake, including improved energy levels and weight management.
In conclusion, Quit Now is more than just an app; it's your partner in achieving a sugar-free lifestyle.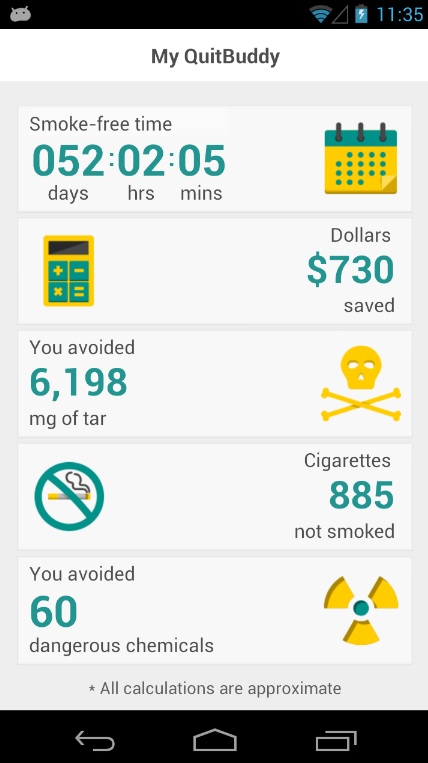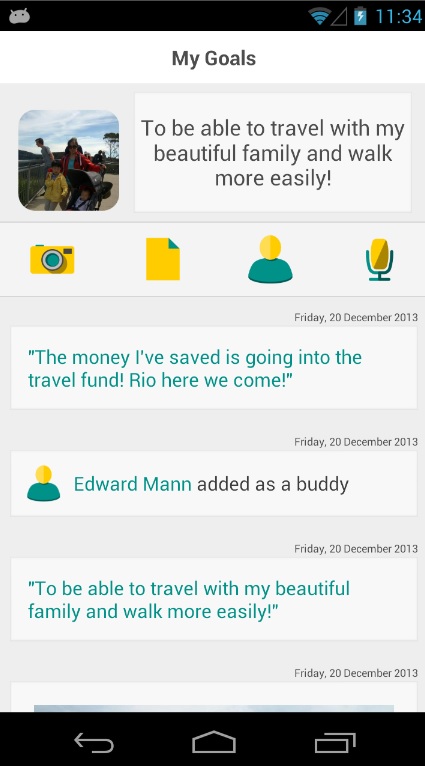 You may also like: 21 Free Weight Loss Apps for Android & iOS
Noom
Noom is currently one of the most popular diet apps on the market. However, the fact that it is a diet app doesn't mean that it is meant for losing weight only. It still can be a great app to quit the sugar consumption – all you need to do for that is to set the right goal right after you launch Noom.
The main feature of this app that distinguishes it from other fitness/diet apps is that here you are going to work not only with bots from the app itself but with a team of doctors, psychologists, nutritionists, and personal trainers who will create the program that will be suitable specifically for you – thus you might aim for the best and most efficient results.
While you are keeping your diet (in our case it's going to be no'sugar diet), Noom will be keeping track of all your indicators, including blood factors and even the psychological behavior. The program provided by the app will help you to transmit from sugar to the natural sweets smoothly, without abruptions.
By the way, the problem of many people in why they fail to quit their negative food addictions is that they use simple habits trackers for that, trying just to quit one day at all. That is unlikely is going to be possible since it stimulates the brain to make us want that product on the subconscious level.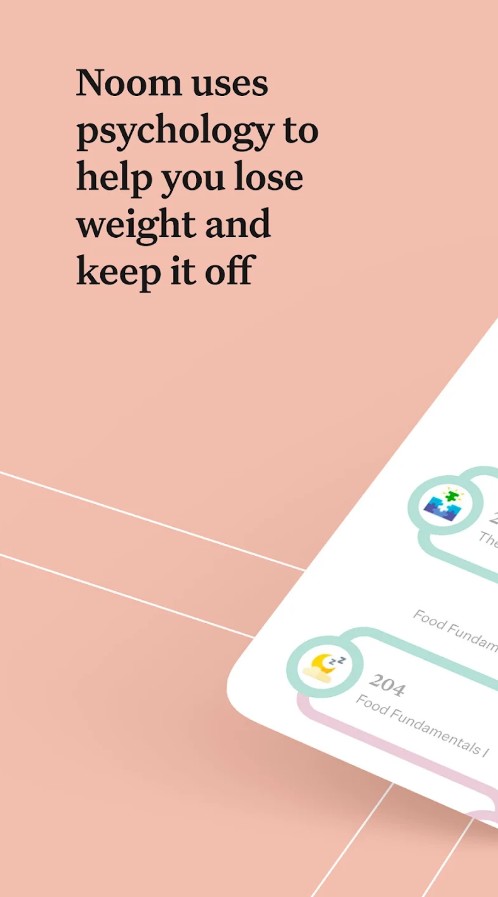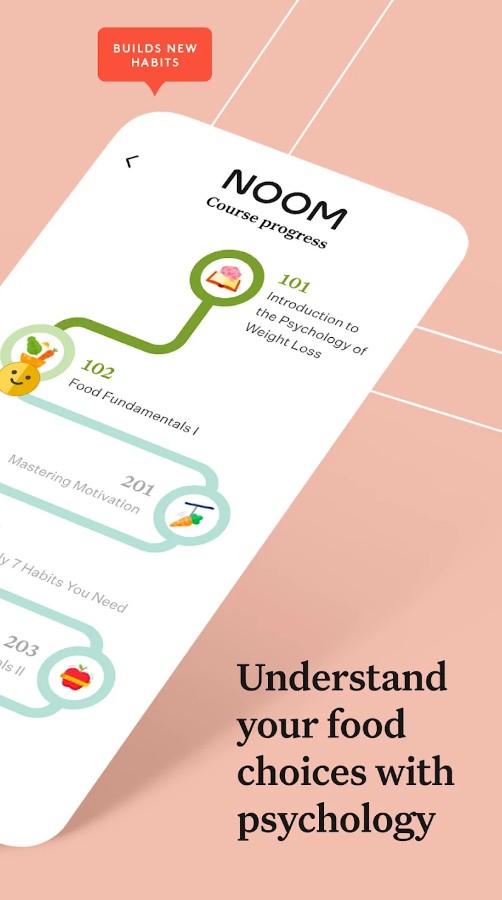 Agree, there is not so much to do for the beginning of a qualitatively new healthy life, which, undoubtedly, soon will please you with visual and positive results.
Good luck in your new life without sugar! This will surely help you live longer, avoid disease, be more energetic, and feel much healthier in general.