Looking for love in a dating app can be tricky, especially with its selfie-judging concept. And if you think that looking for dates based on profile pics is not right—this article is for you.
There are dating apps without pictures for Android & iOS that lets you find matches based on more than just pretty faces. These apps let you make the first impression of someone based on their personality, not appearance.
The concepts of these apps are based on different things—from text introductions to music tastes. Plus, some of these apps let you stay fully anonymous, which is perfect for secret dating.
We've gathered together the best apps in that category you may try. Have a look!
PURE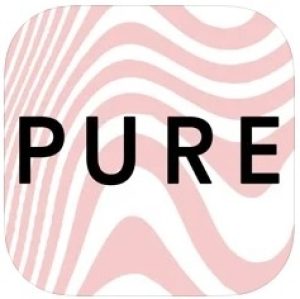 Let's start with a dating app that lets you keep your anonymity.
It needs to be said, the app has quite a unique concept—it's all about embracing your true desires and free, the playful version of yourself. If you were looking for a safe place to be completely honest about your intentions, this app is the one. It's a community of like-minded people where you'll get to have thrilling experiences without shame or timidity.
Beyond that, the app lets you stay incognito in terms of profile pics—no pressure here. Instead, you'll need to openly share your desires and pick potential partners, according to theirs. Make sure to think a little about your ad and get creative—this is what always attracts people there. After a match, you'll get to chat with your partner.
The best thing here is, that the app automatically deletes all the pics you exchange in the hat after they've been viewed. None of the pis can also be saved in the phone's gallery. You'll also be notified if your partner will take a screenshot of a dialogue. The app lets you pick any location in the world, so there's no need to use your GPS data.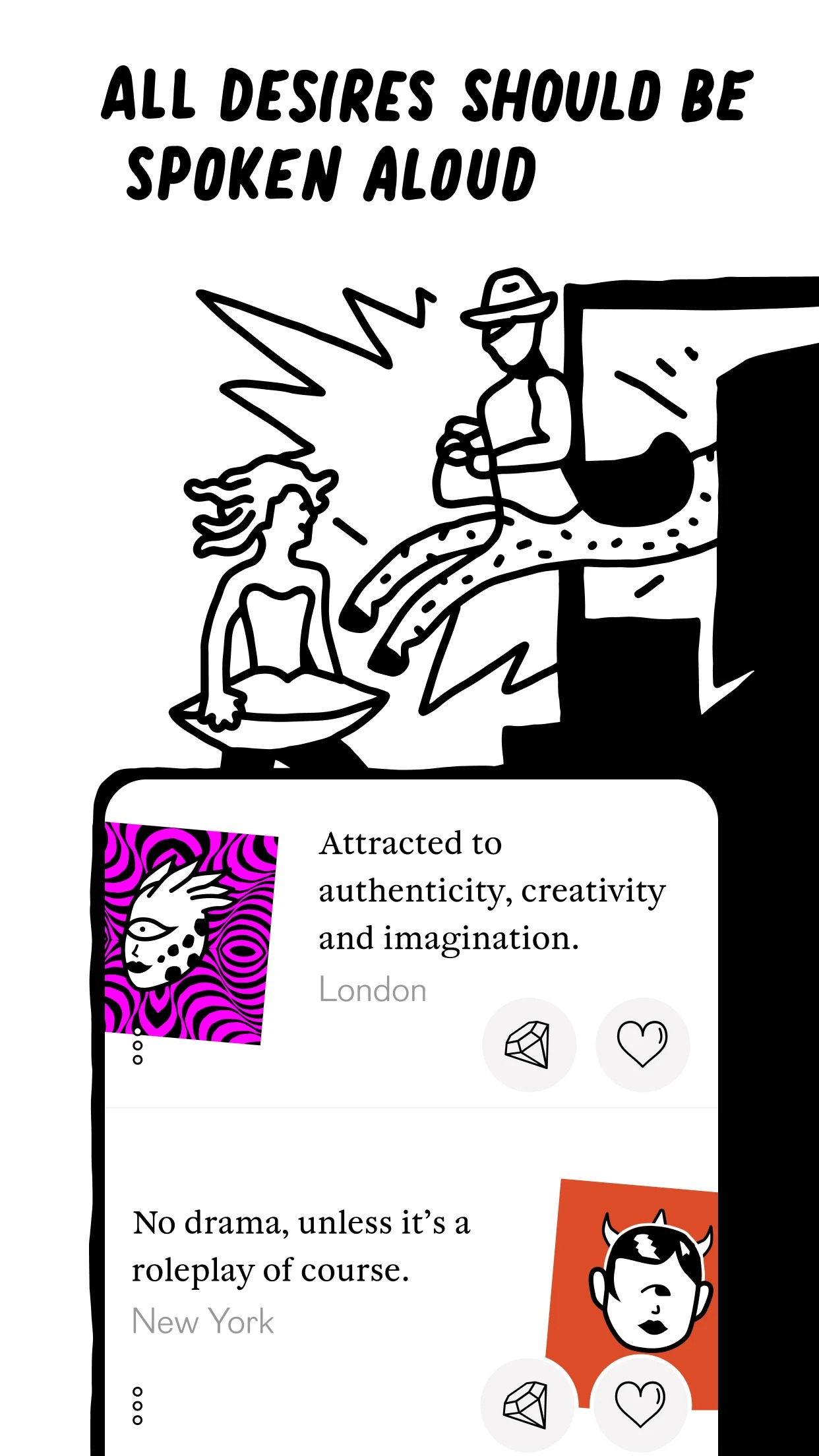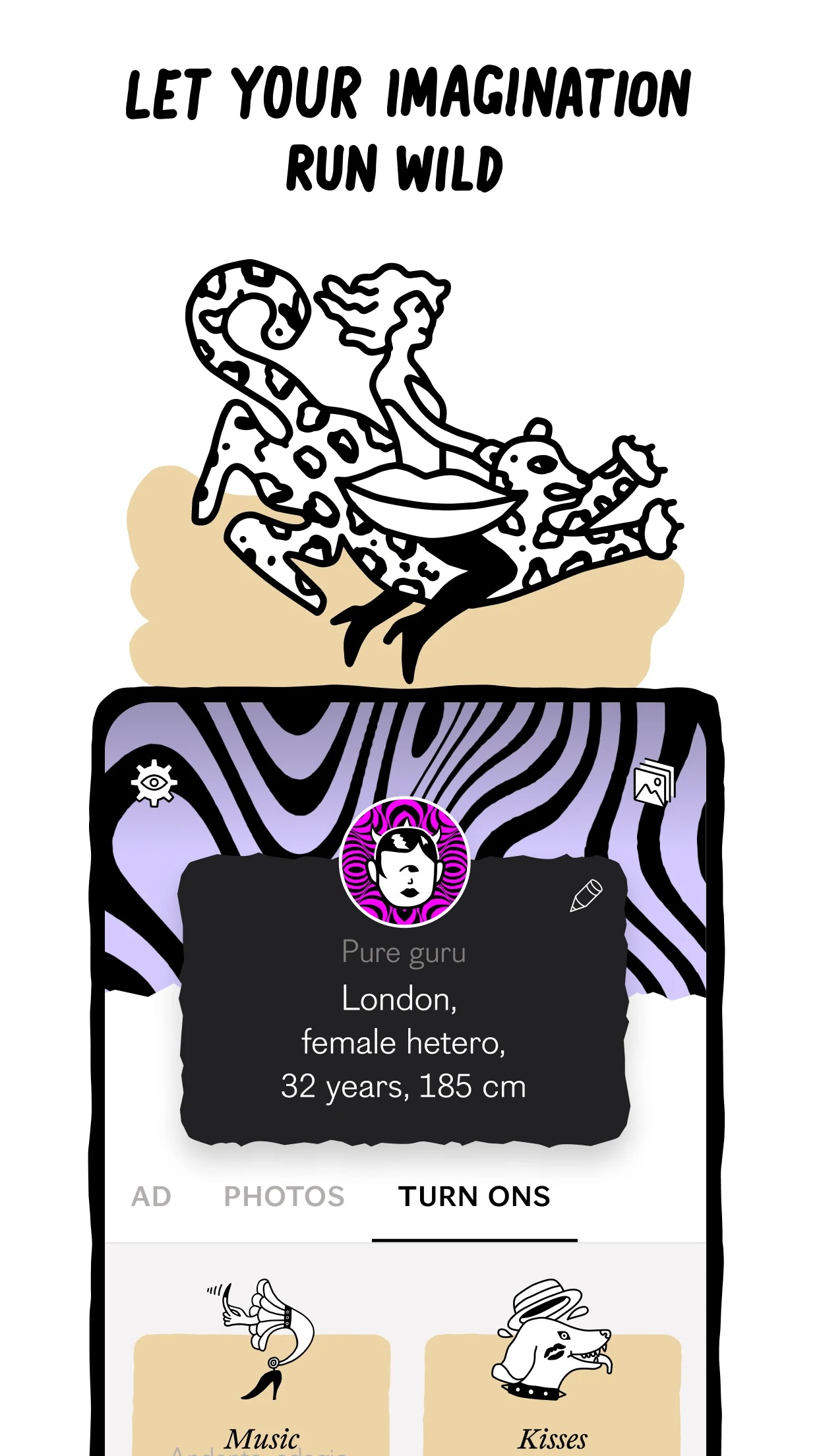 You may also like: Best 6 Free Dating Apps
Lovetastic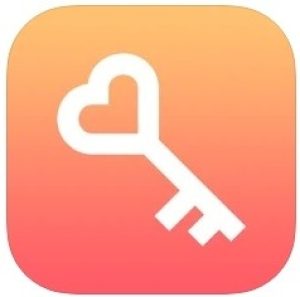 Next, we have an app focused on pictureless dating.
The idea is simple—we are more than just faces, and it's not the best idea to judge each other according to our profile pics. First of all, there are plenty of beauty filters to change our appearance. Second, of all, the first impression based on our look may be very tricky and mistaken.
In this app, you'll get to choose partners according to their personality- there is no profile pics at all. But it doesn't mean you won't' get to make a first impression—the ads will contain loads of interesting info. You'll get to point out your age, gender ID, your height, hair color, relationship with sports, degree, bad traits, and all that. Plus, you'll need to be open about your hobbies and write a short introduction.
Then, you'll start to swipe through the ads, looking for someone special. Once you'll have a match, you'll get to communicate via chat. The chat lets you exchange audio messages and pics if needed. Herewith, the app cares about your privacy, so all the pics will be deleted after 10 secs. It's impossible to save the pic in a gallery or take a screenshot without you knowing.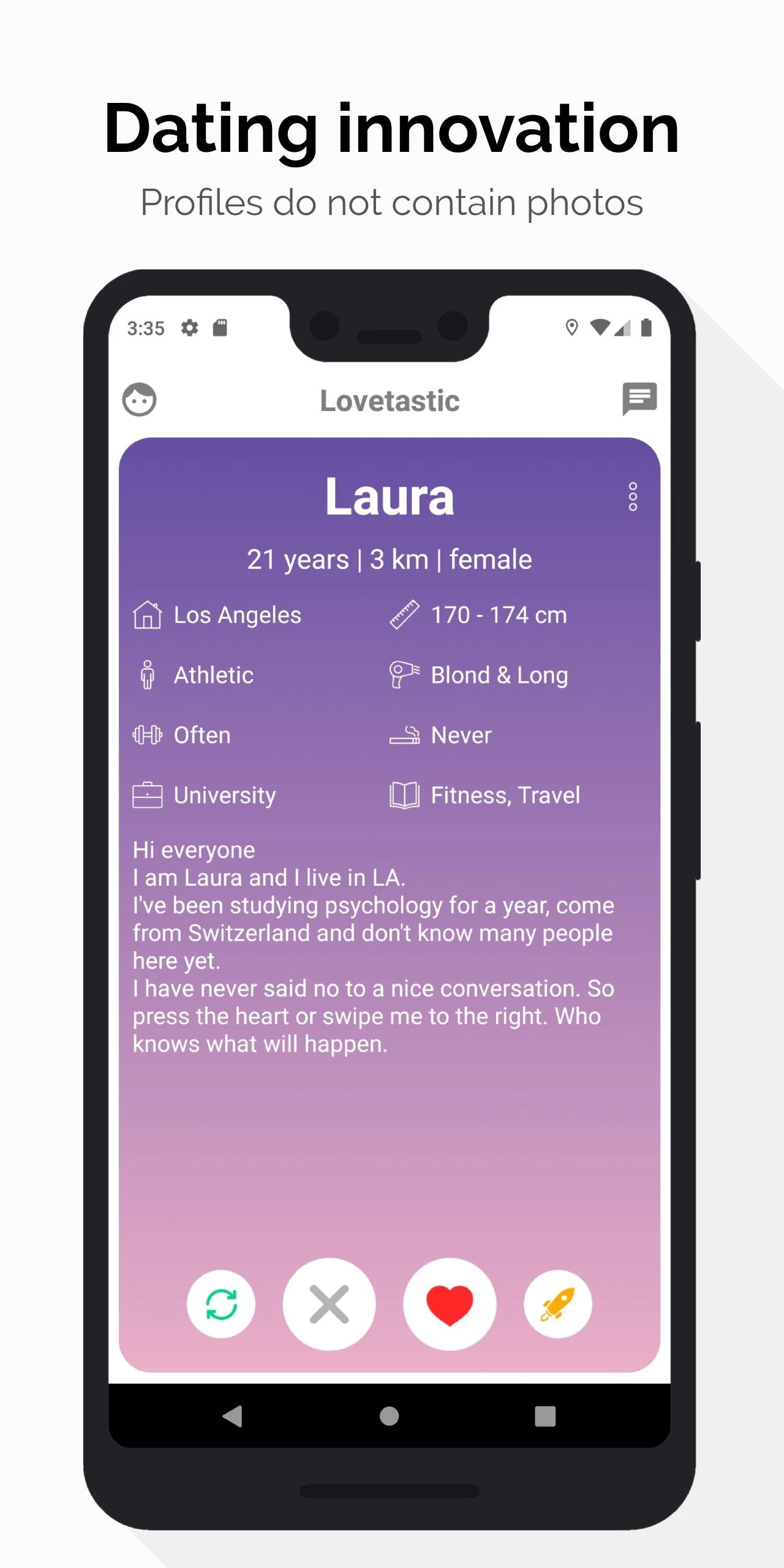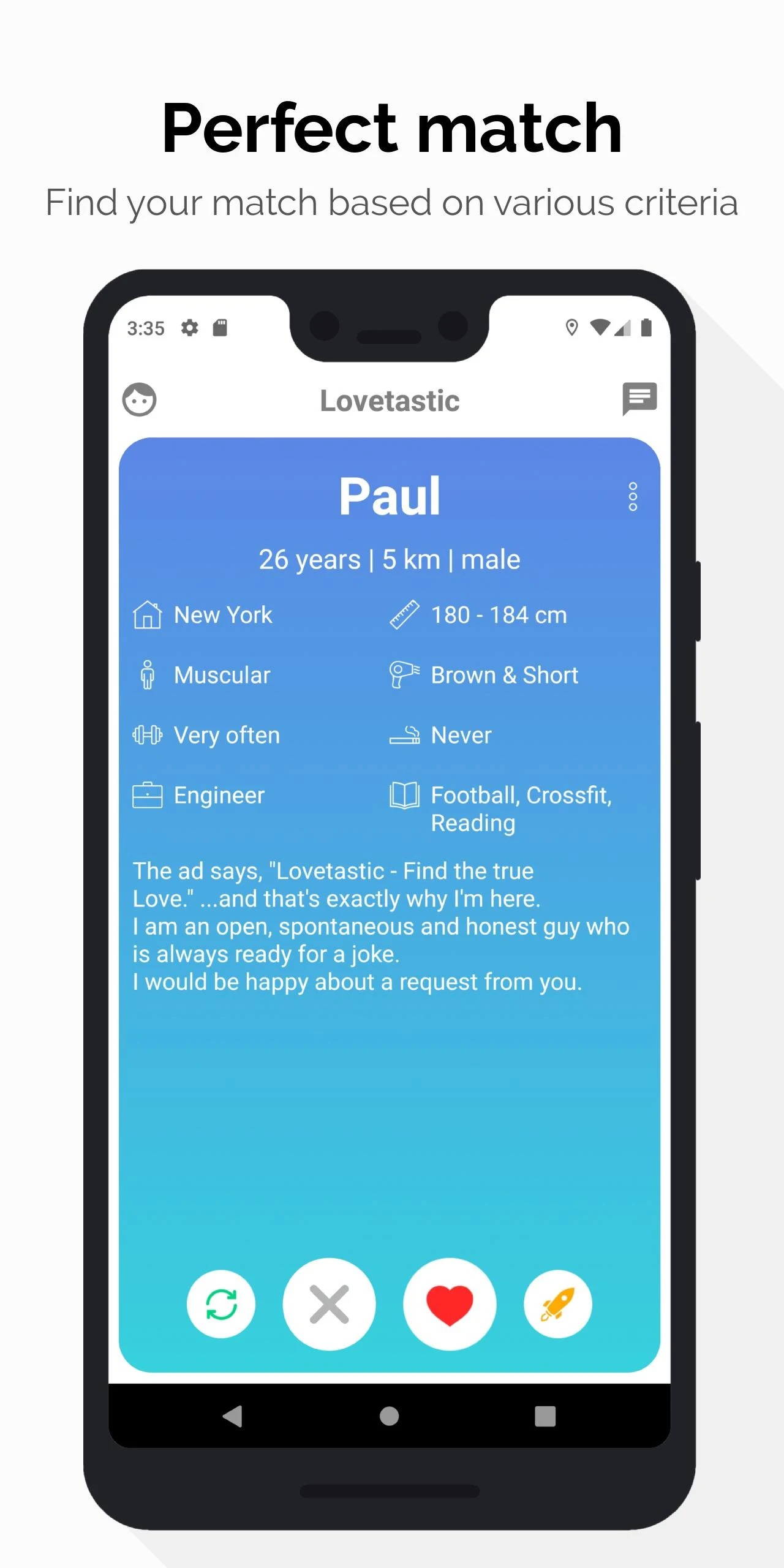 Anonymous Chat Rooms, Dating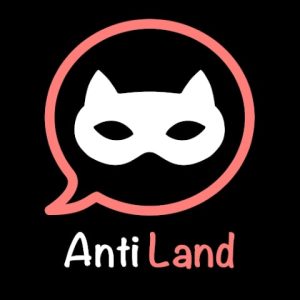 There comes a time in everyone's life when you want to meet someone and communicate with them.
It is not easy to do it through messengers and social networks, because they can find out absolutely any information about you. But through this chat room roulette, you can get acquainted with anyone and not worry about your identity.
Absolute confidentiality will allow you to enjoy the anonymity of communication and new acquaintances. And they are possible with people from any part of the world.
You will start correspondence with a person who is 100 or 1000 kilometers away from you. It is possible to find not only like-minded people but also friends.
You can communicate in it constantly or rarely because it's not limited to the service in any way. Here you can even share your problems or worries that you would never tell your loved ones.
Just log into the app and start a correspondence with the first person you see. It will be quite an interesting and rewarding experience that will probably help you expand your circle of acquaintances.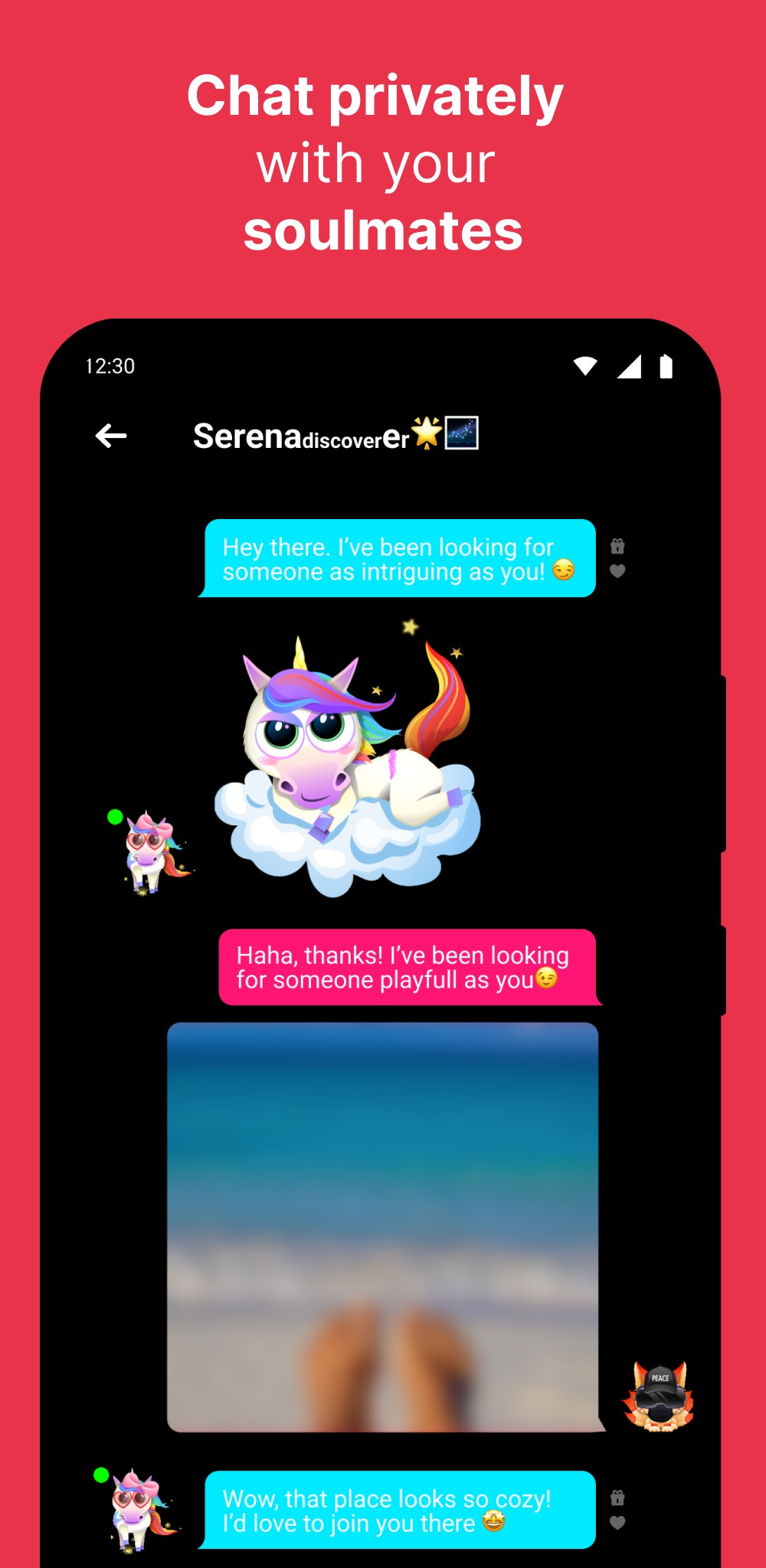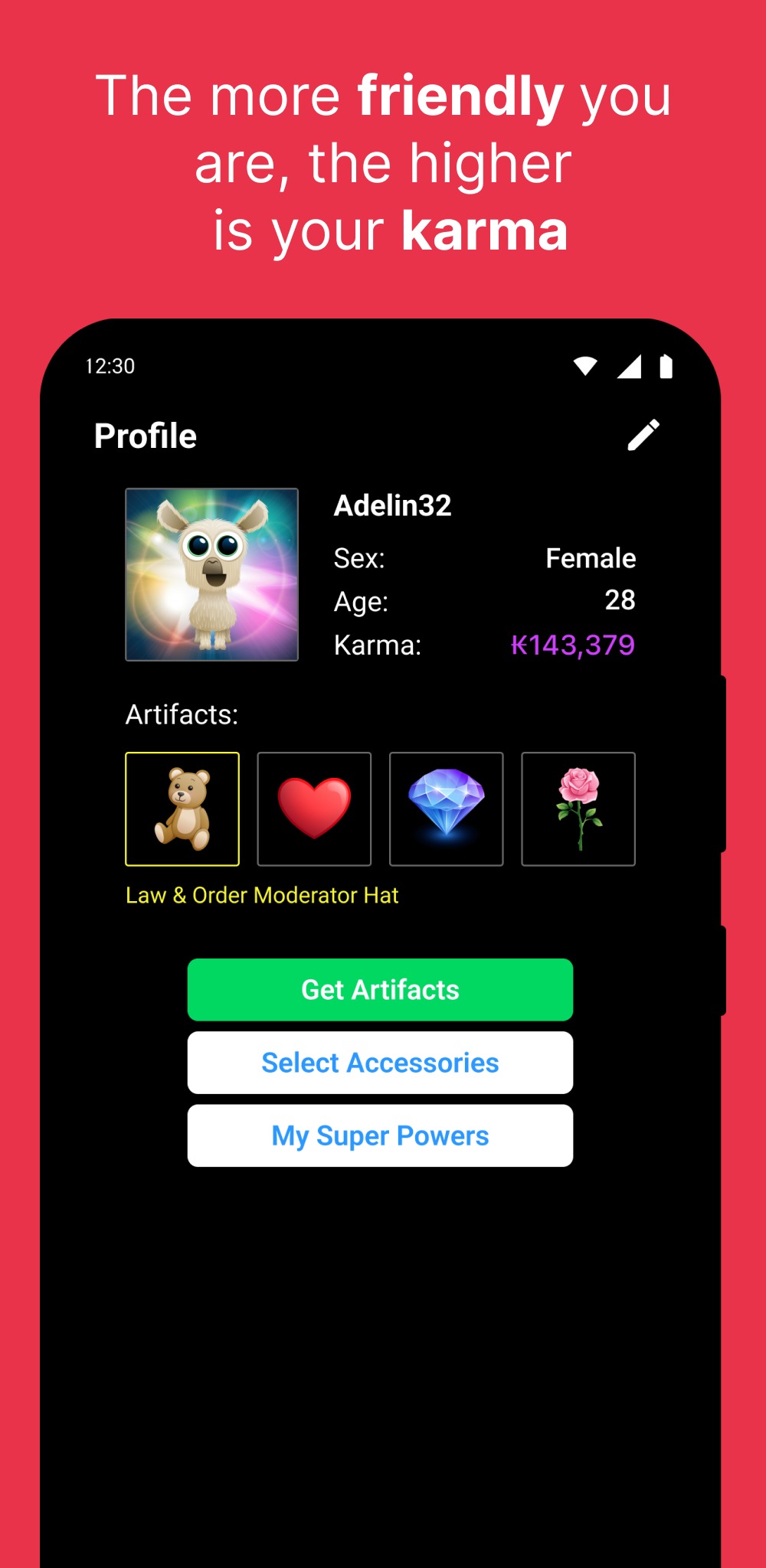 Masked Love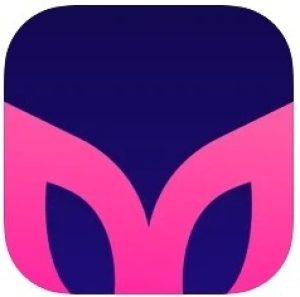 This is an anonymous dating app that will help you find true love.
According to the apps' concept, you'll get to read people's ads without registration, so there are no obstacles standing in your way here. More to that, there's no need to log in to start communication with someone and post your own ads. The good news is that the app doesn't require a profile pic.
There are no strict requirements for the ads you can st, so feel free to write whatever comes to your mind. It's better to write a short introduction addressing your name, age, hobbies, and the kind of relationship you're looking for. The app comes with straight, gay, and polyamorous couples segmentations, so you'll need to point that out as well.
If you'll get interested in someone's ad, you can always send a reply in a built-in chat. You may also send a person your email or a link to your social media to start the conversation there. The app is free, but there are a couple of paid features still.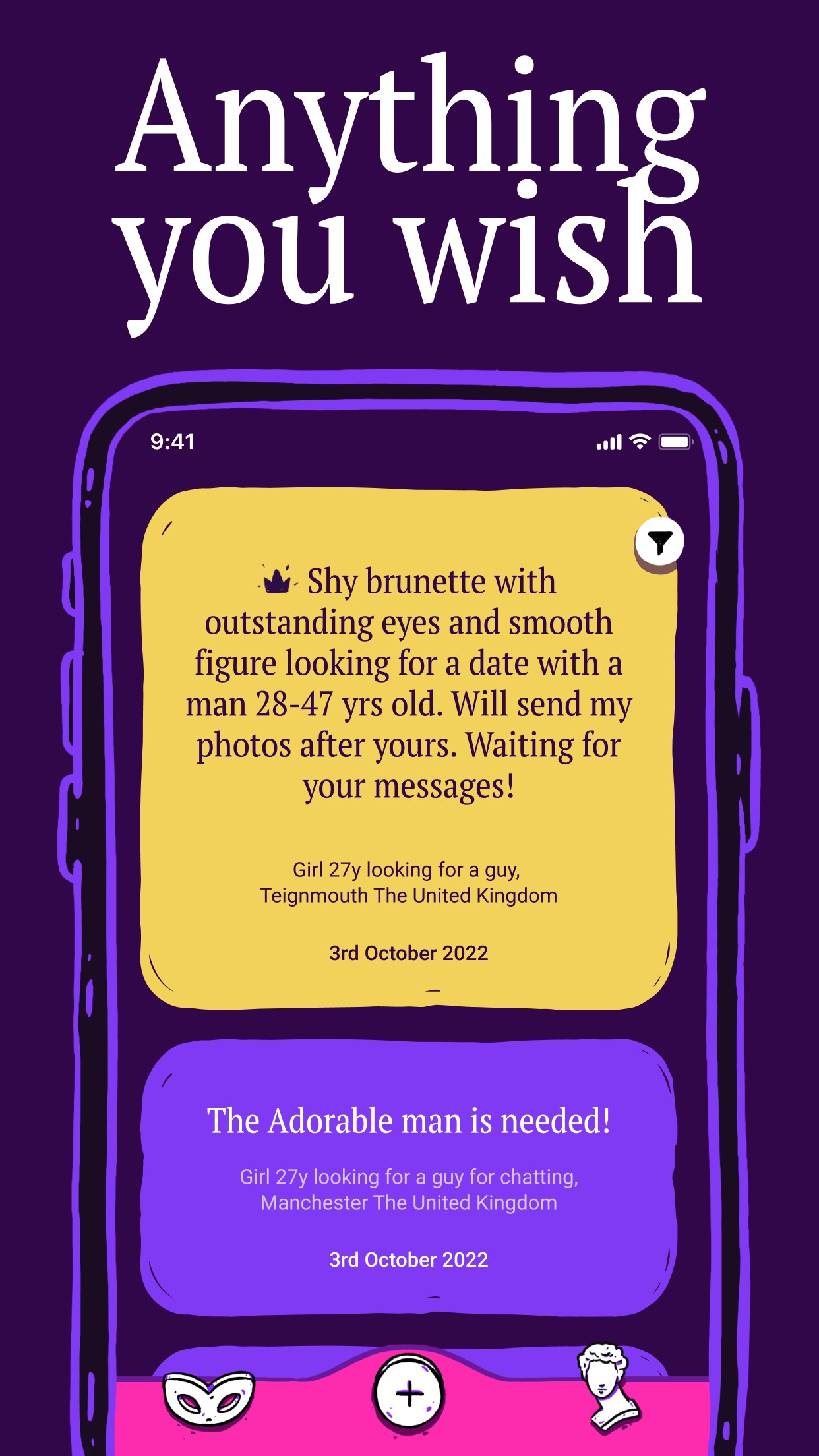 You may also like: 5 Best Wild Dating Apps for Android & iOS
Lex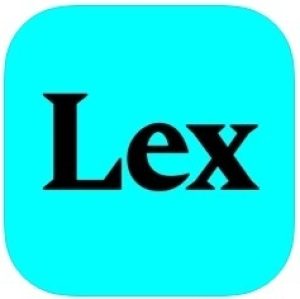 If you were searching for an inclusive dating service—this is the one.
The whole concept of this app is built on the idea of inclusivity and tolerance, so it's a safe place to look for LGBTQ+ partners. In this app, you won't see any hate speech, and you can be sure your boundaries will be fully respected as well. This app lets you look for partners based on text and not just the pretty face.
The video of this app is inspired by old-school dating ads that you could see in the newspapers way back when. No selfie swiping here—you'll get to read text ads instead. These are short texts where people can introduce themselves and be open about the kind of relationship they are looking for.
And if you're already starting to worry cause you're not good at writing—please, don't, you're not the only one who thinks that of yourself. Just be a little creative, and try to be honest. The app also lets you add personal pics, but they will only be visible to your matches.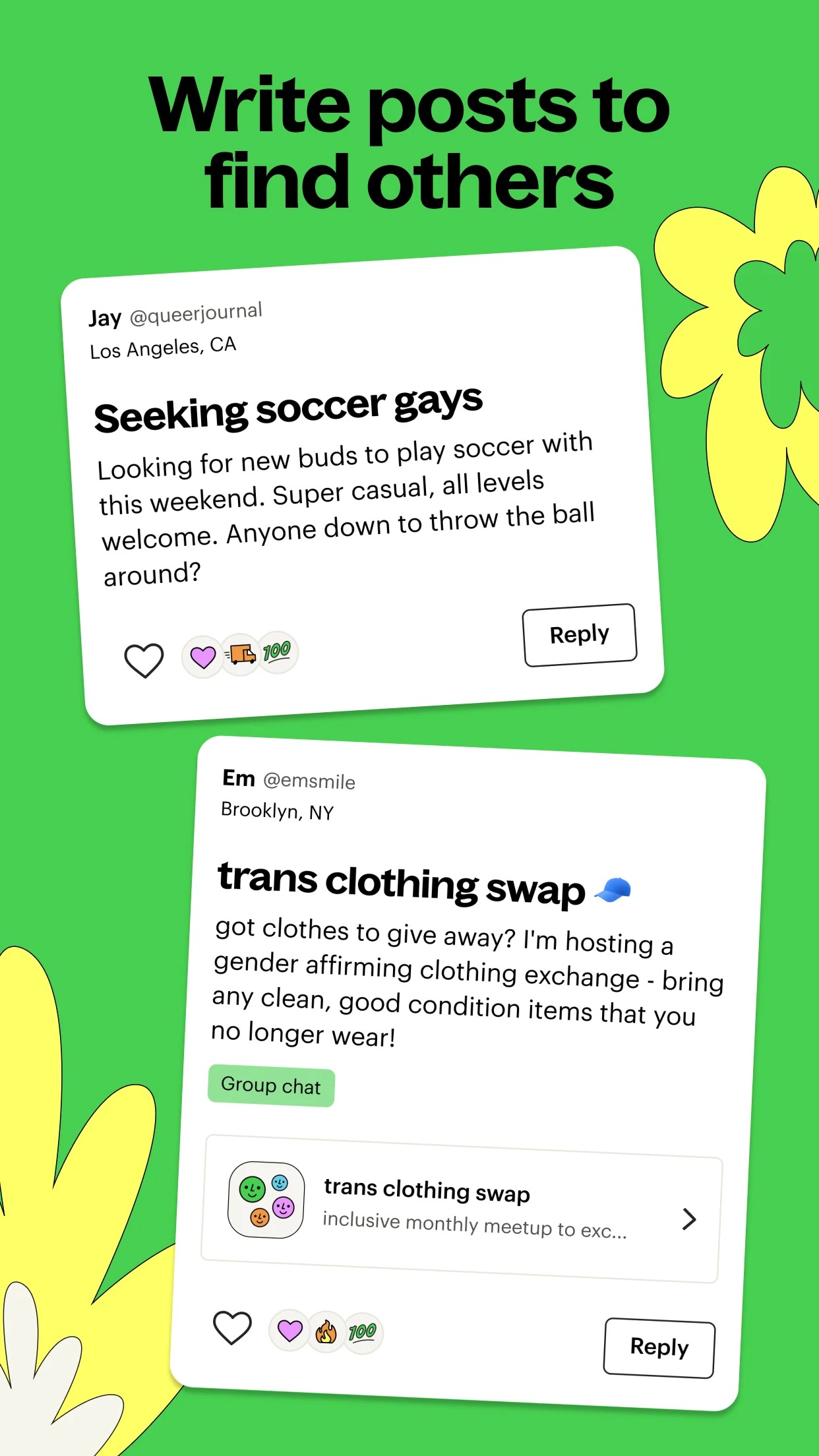 Secret – Dating Nearby Casual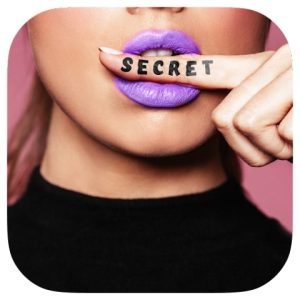 Probably many people in the modern world have used dating sites to get new friends, like-minded people, and even soulmates.
This app will be the most convenient for you. Here you will easily find interesting acquaintances who may become even closer than the existing ones.
In this service, only existing users' profiles along with their photos are available to you. Dating will only be possible if you respond to each other, so you won't have to respond to thousands of messages from unwanted users.
You can also use geolocation to search for new contacts near your home. This is a big advantage because once you've connected virtually, you can move on to the real thing.
All of your data will be protected if you continue to correspond in the app. With its help, you will definitely expand your social circle and find the person you've been looking for a long time.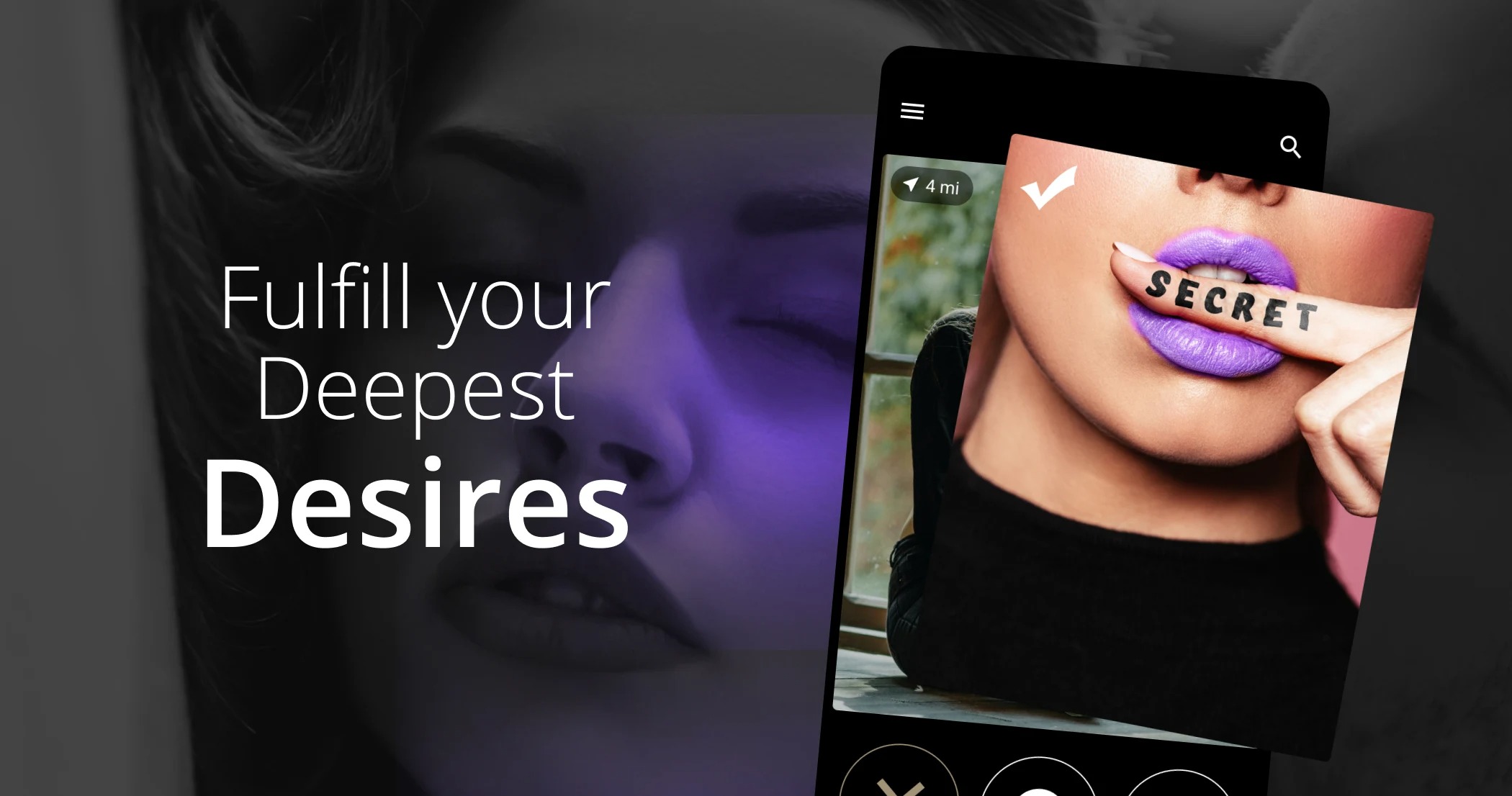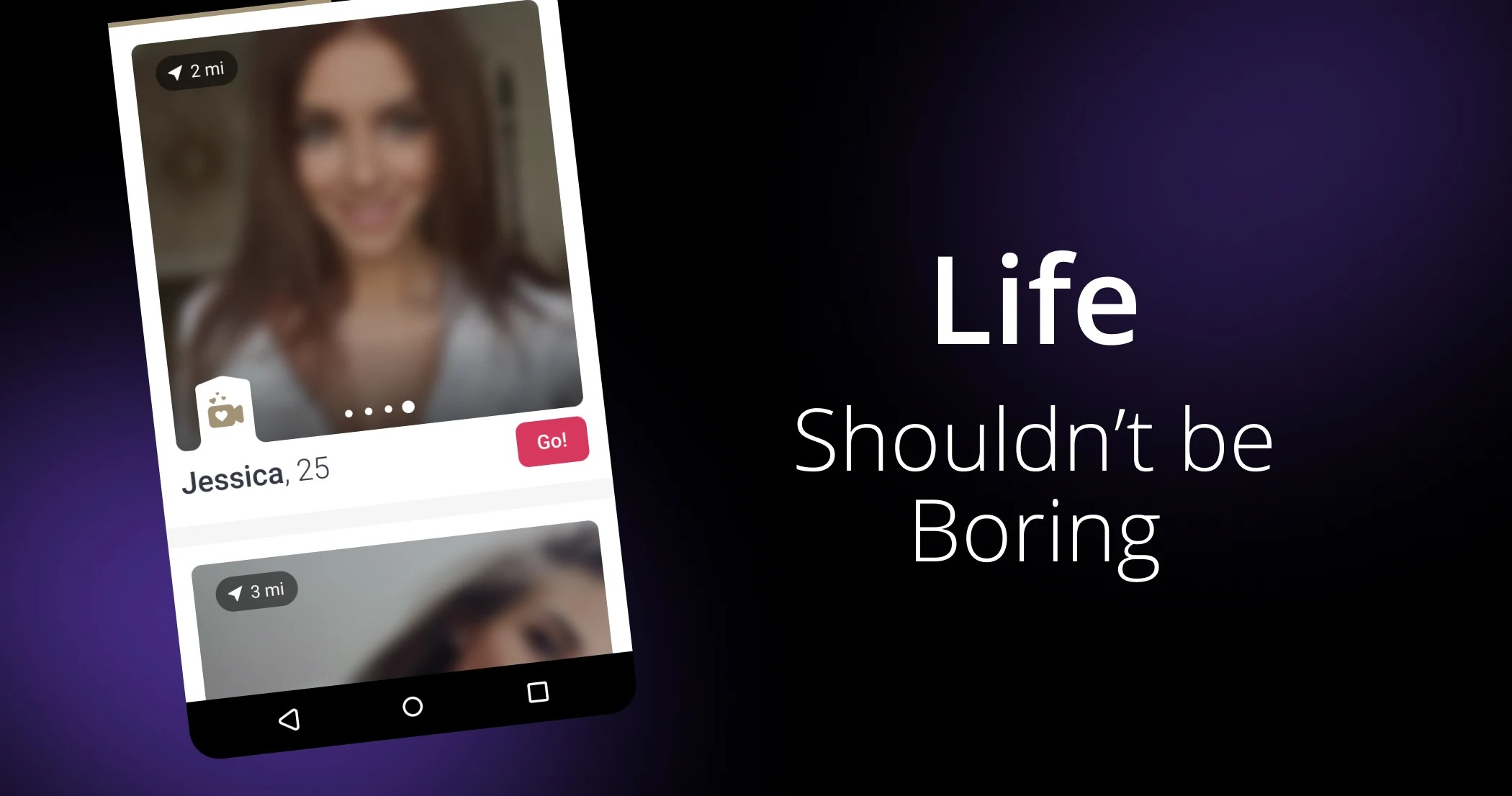 You may also check: 15 Best Bisexual Dating Apps for Android & iOS
Turn Up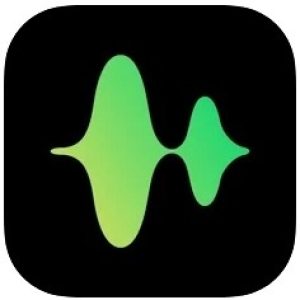 And lastly, we have an app that lets you find a partner according to your music taste.
As you may guess, the concept of this app is quite unique and can be criticized, but why no to try it—what if it's your way to finding love? The mechanics are simple, you'll need to indicate your fave artists, music genres, songs, and all that. Plus, you'll get to create serial blind tests that potential matches will need to solve (that just helps to get rid of potentially unsuccessful alliances).
You'll also need to fill in your bio and point out what kind of relationship you're looking for. No pics are required, so no corners about that. Once it's done, the algorithm will start to offer you, potential partners, with similar music tastes. You may also switch between dates and friends mode.
The app uses your GPS to find local ads, but you can regulate the radius if required. Then, to like someone's acc, you'll need to pass a blind test this person made. You can also send a message straight away if required. If you'll get a reply—it's a match, and you can start communication via the built-in chat.