If you want to prank your friends or escape an awkward situation, faking text messages is a fun way to do that. Luckily, it can get done with little to no effort.
That's why we've picked up the best free fake text message apps for Android & iOS you could try. These apps let you fake text conversations with literally anyone.
All these apps imitate the user interface of different messaging apps, there's even one that lets you make fake DMs on Instagram. Some apps also let you fake calls if needed. Take a look!
TextingStory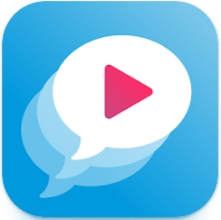 Let's start with an app that lets you make fake dialogues with ease. In case you're familiar with making fake chats, you know that sometimes taking a screenshot is not enough to make it realistic. Well, this app lets you make full vids with messages getting delivered in real-time. Sounds like lots of effort, but everything is pretty simple.
You'll get to write for both sides of a chat and pick the time messages should be delivered. Thus, you'll get to record the conversations and scroll through the dialog to show all the texts. You'll even get to pick the sound of the messages and imitate getting audio messages and pics.
The app lets you customize the profile of a person you're texting with. You'll get to add a fake number, name, pic, and all that. You'll get to fake multiple chats at the same time, there are no limits there. All in all, you will be able to simulate a friendship or love story, and even use these vids for content.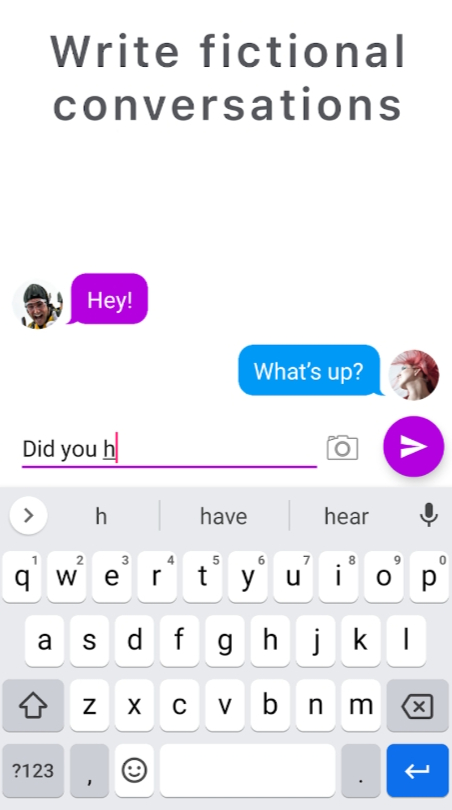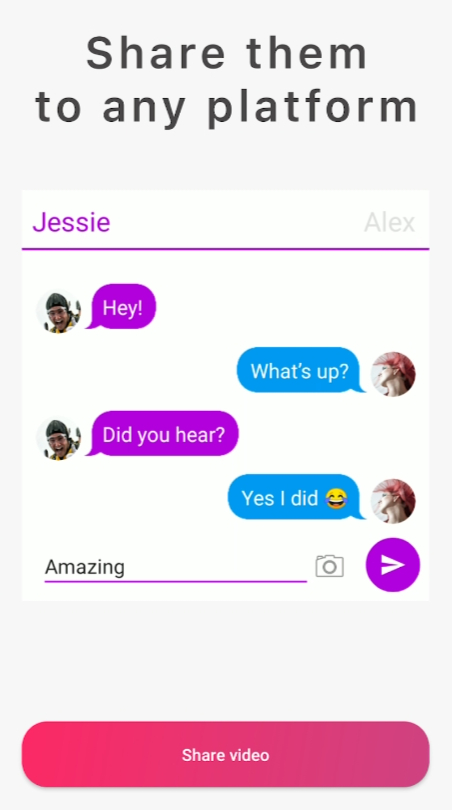 You may also like: 7 Free Fake Video Call Apps
WhatsMock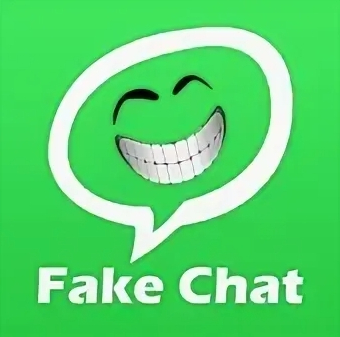 This app is designed to create realistic models of chat rooms and text messages. Everything will look as if you corresponded and talked to a real person, because the application provides all the details – such as the time of sending a message, posting text, smileys, and even attachments.
Try to really play a prank on your friends – they will fully believe you and think that these are real correspondence and messages. In fact, the app fakes more than messages. You can also create your own full profile of the person who is communicating with you – along with a profile photo and a name. You can even add fake statuses here!
As you understand from the name, all fake messages are adapted to the standard WhatsApp interface. In correspondence, you can add images, video, and audio for even more realism. You have full control over both sides of the correspondence, conducting a virtual dialogue with yourself – the result is a complete chat, which you can show and send to friends. By the way, WhatsMock also allows you to add false calls – however, this feature is really rarely used.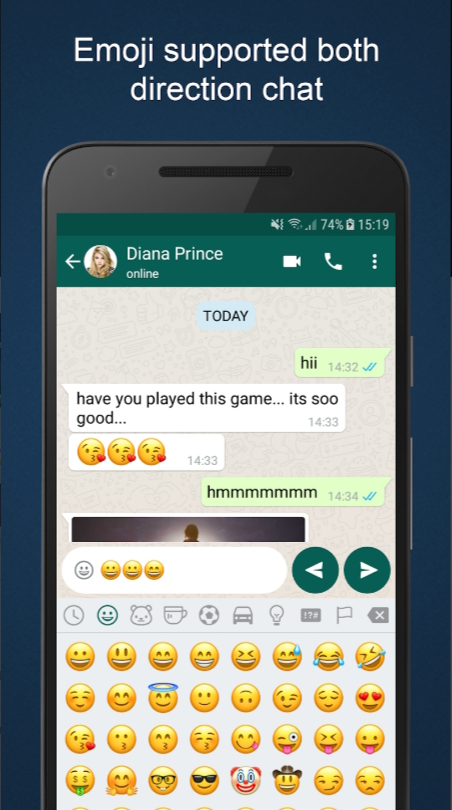 Fake All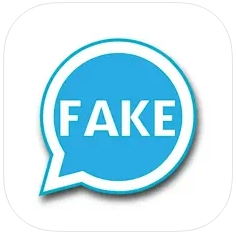 It's an app that will help make you and your friends laugh. It lets you come up with various false chats, and messages from strangers, and you can make your own stories with a fake screen. The app imitates the look of a messenger well enough, it doesn't seem fake at all.
The app lets you control all sides of dialogue and make a full-on profile of a person you're texting with. WhatsMockYou can also take a snapshot of your device to show everything to your friends after the prank. What's more, you'll be able to customize everything the way you want it. You'll set up notifications to come at one time or another and more.
Besides, you can customize your own voice or a like-minded person's voice for the notification. The app is great for celebrating a party or birthday. It will be an unforgettable helper to have an extra laugh. Users are happy with the program because the interface is clear and the design of the app is pleasantly bright.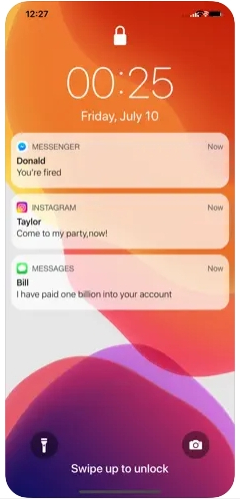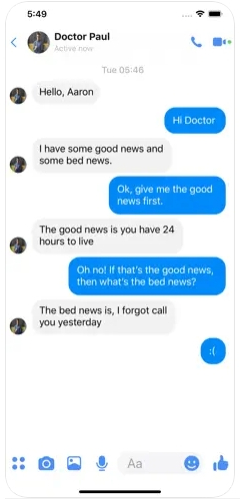 Telefun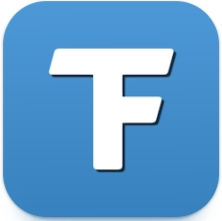 Many of the messages that are designed to create fake messages and dialogs have a specific interface. Some of them imitate different social networks and messengers, others are simply similar to the classic message interface. This one lets you create fake messages in Telegram.
It completely imitates the visual part of the application, and the person who gets screenshots from you will not even notice the difference from the original application. The app lets you organize a perfect prank or make fun of someone. In order to start that, you will need to create a profile for your conversation partner. You can also create a group dialogue or a secret channel, which is real in the Telegram application itself.
Such complex and interesting fake dialogs are difficult to recognize, as most users have not even heard about such features. The app can also make you a fake call if you urgently need to leave a meeting or play a trick on someone. All you have to do is take a screenshot and share it with your friends.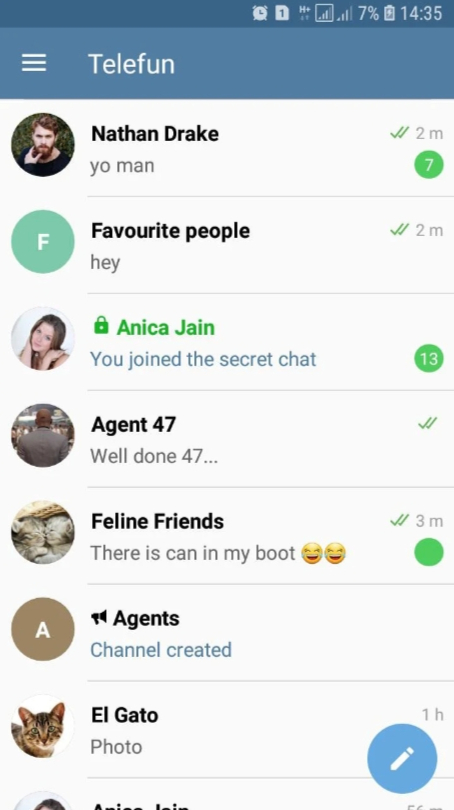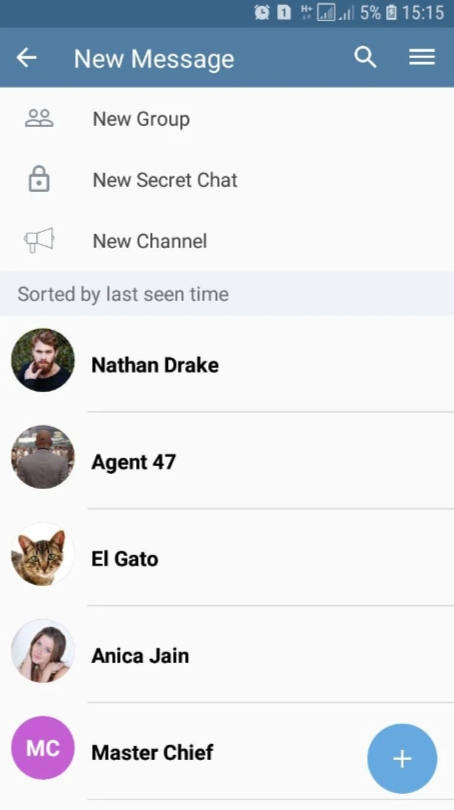 WhatsMessage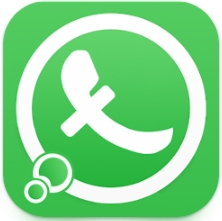 It is another handy app to simulate a dialogue in WhatsApp with any person. It is used exclusively to create fake dialogs and jokes with friends – they will actually think that you are communicating with someone. At the same time, you yourself control every detail of your conversation with a fake interlocutor, leading it from both sides.
The app lets you share the result as soon as you finish working on the text of messages – just take a screenshot and you can send it to your friends in social networks or messengers. Of course, you'll need to make some additions to your conversation partner's profile beforehand – give him or her a name, set a profile photo, and so on.
To imitate a real conversation, you can even add voice messages of a certain length – simply because your friends can't listen to them. The app also lets you make fake calls: they will be displayed on the screenshot and in the dialog interface, but you won't be able to listen to what you were saying. The app supports the full range of emojis, which we are used to using during conversations and discussions.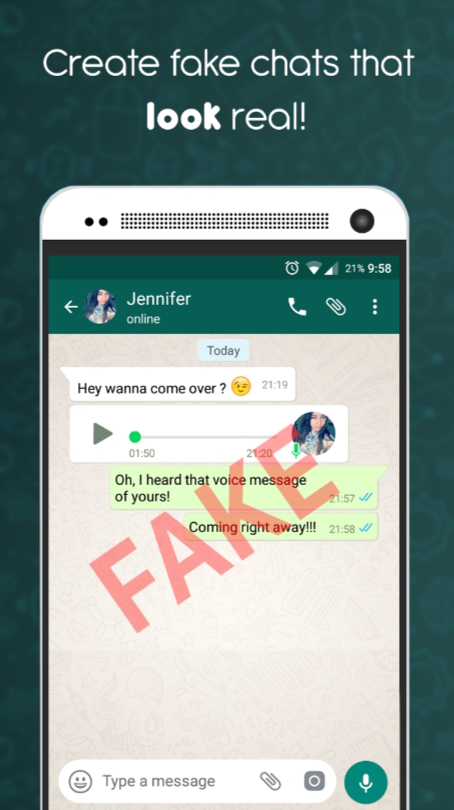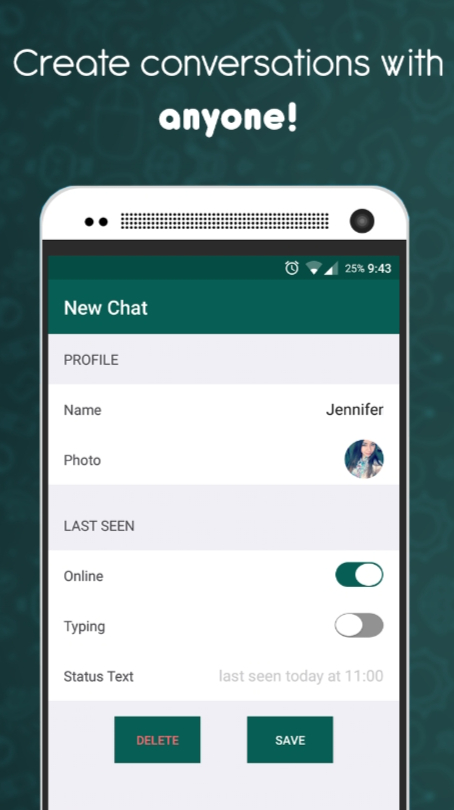 Fake Chat Conversation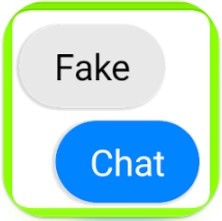 Jokes, memes, and whole stories can be created in this app with ease. It is designed to generate and create fake chats, with which you can play your friend or relative. If you are bored, have nothing to do, or just want to have fun, the application Fake Chat Conversation is perfect for this. As a result of the work, you will get a fake dialogue, which you can take a picture of and send to anyone.
The coolest thing is that your interlocutor in this dialog can be anyone – you create a personality with which you will correspond. Of course, this person will not be a real person, but what prevents you from putting a photo of a celebrity on your avatar, writing her name in the profile, and start communicating with a popular person?
In this way, the app lets you imitate any conversation with any phrases. You will also be able to edit messages that you have already written. However, we have noticed one significant disadvantage: in the application, there is constant advertising that you need to close. Unfortunately, you can't remove it in any way, so you just have to deal with it.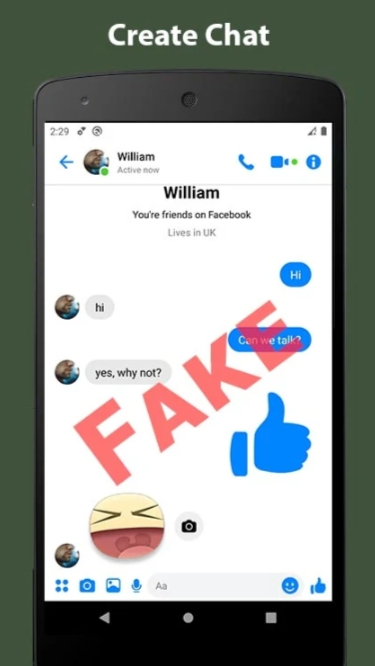 Check also: 10 Fake Social Media Generator Apps
Fake Message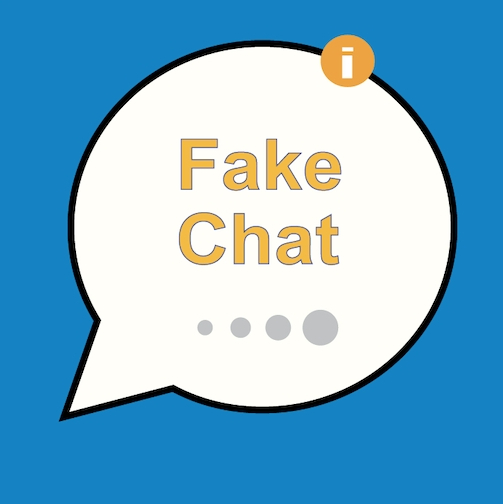 This app is a perfect tool to prank a mate or get out of awkward situations. That's right, sending yourself a fake message is a great way to escape from a cringy date or whatever else. More to that, the app lets you fake full-on conversations and pull off long-lasting pranks.
You'll get to make a profile of a person you're allegedly texting with, and you'll get to make multiple fake chats. The app supports media files and voice memos, so you're all the way covered. You'll get to control both sides of the dialogue along with the time and date.
You'll also get to make messages as received or send. The notification screen could be adjusted and customized as well, you'll even get to pick a sound for it. The app is free, with no paid packs or fees. The number of ads may get overwhelming at some point, but it is what it is.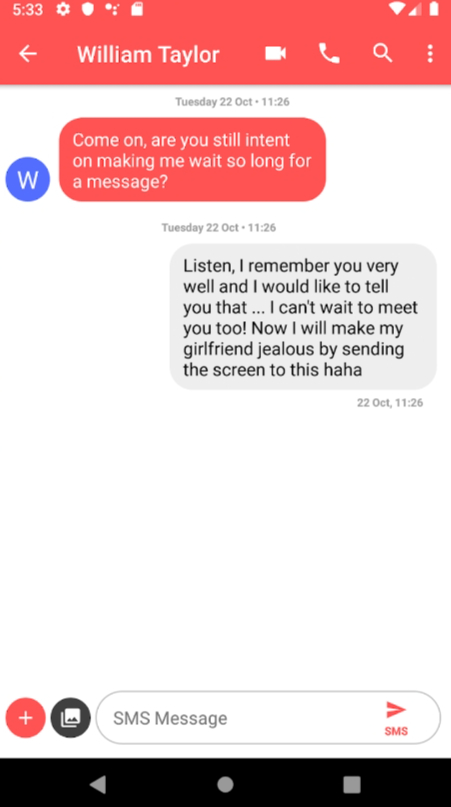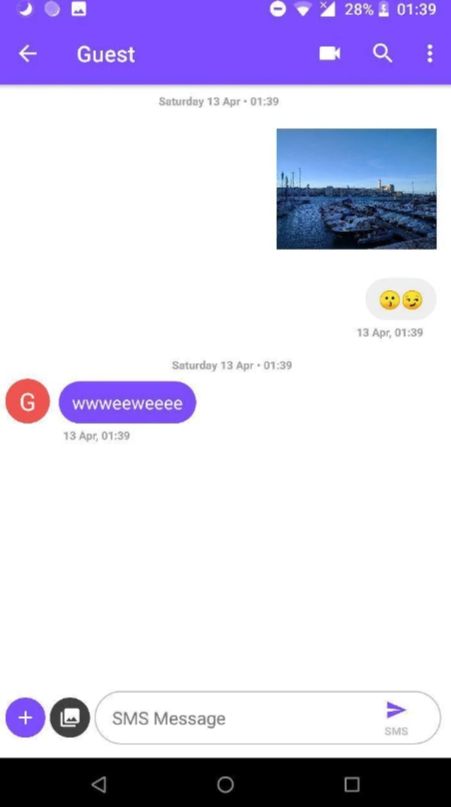 Watsproof Fake Chat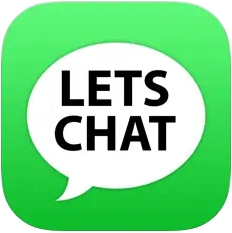 Here's an app that lets you make fake conversations in WhatsApp. It's made for fun purposes only and works great if you want to prank your mates or colleagues. Using this app, you will be able to have a conversation with anyone. You will also be able to send stickers and images. You can change your personal profile here without any problems.
The UI is imitated in detail, so no one would guess your screenshots are not real. There are various functions, for example, by clicking on the word "more" you will change the theme of the chat. You'll get to make a full-on fake profile of a recipient along with an avatar and status.
Plus, the app offers unlimited chat, and you'll get to range the time and date of the messages at any time. It supports media file exchange, and you'll even get to change fake audio messages if needed. The app is fully free, but it's bundled with ads.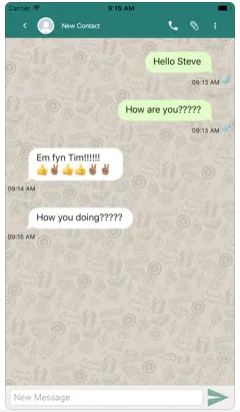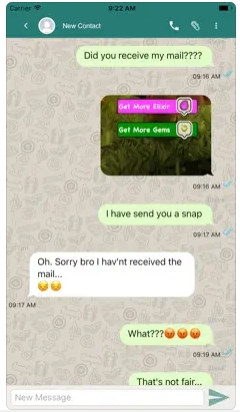 Text Message Creator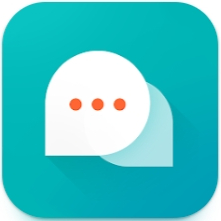 Several million people around the world have downloaded and used this app to make fake chat conversations, and there are reasons for that. It is designed to create fake chat rooms and messages, and it imitates the look of real messengers quite well. It lets you make fake chats with anyone, and you'll get to fake media files exchange too.
The app lets you adjust the design and theme of the dialog, turning it into WhatsApp or classic messenger. Your story can be told in a new way so that your friends won't even guess that it's completely fictional. You can share the result with the help of screenshots, which you will make yourself.
All your creative potential as a humorist can be realized only in a few messages and you will be able to see it for yourself. The app can be used on the first of April for jokes, as well as to get the truth out of someone. Together with friends and family, you can all create dialogues and stories with celebrities to play a joke on someone.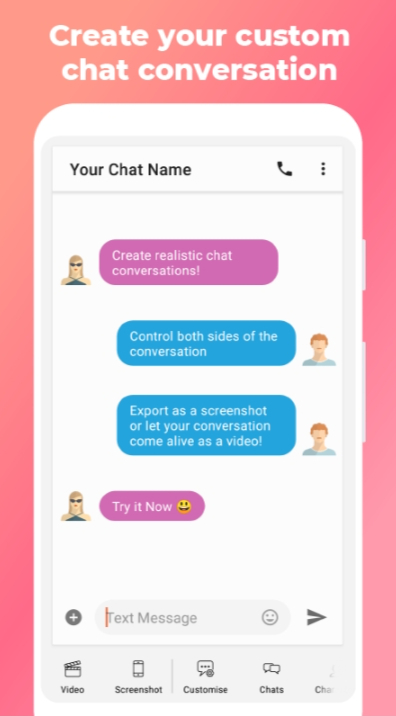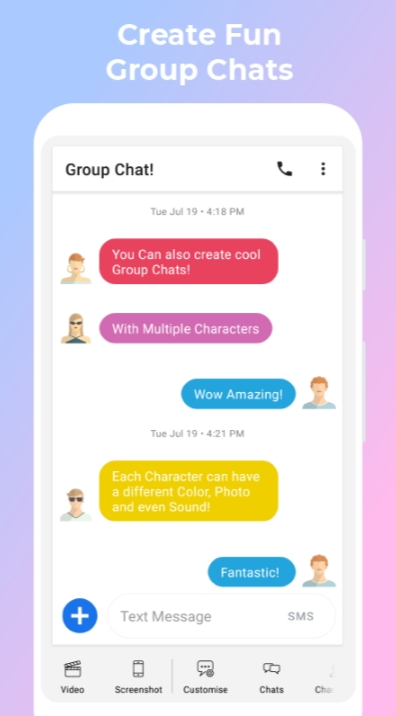 Funsta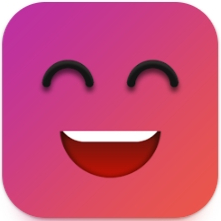 This app lets you fake conversations in Insta DMs. It works the same as any other app from the list, just with a different UI. That's begin said, the app imitates the look of Insta Direct very well, you won't be able to tell the difference. Creating a dialog is easy because the developers have already done all the designs for you and provided templates. You can enjoy a well-thought-out drawing.
The app lets you create not only fake dialogs but also posts. You can add photos, descriptions, text, and much more to your publications. Everything looks very realistic – literally as if you took a screenshot of a real post on Instagram.
Thanks to fake likes and comments, none of your friends will even have any doubts. Here you can also create entire groups and chats of several people – this function is in real Instagram. It also has the entire emoji collection, which is used in correspondence and post design. If you decide to send a video, the service will also let you do it.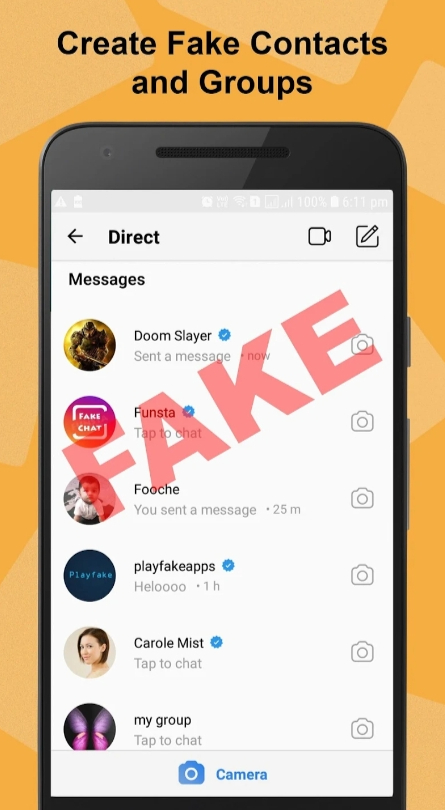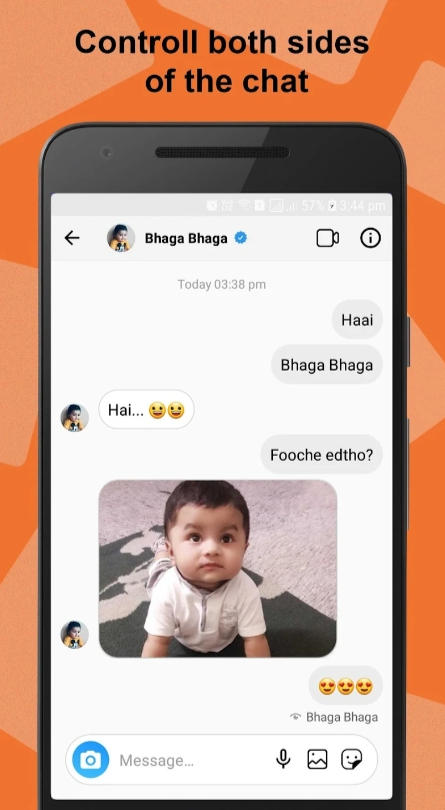 You may also check: 7 Best Apps to Fake Instagram Direct Message
MeMi Message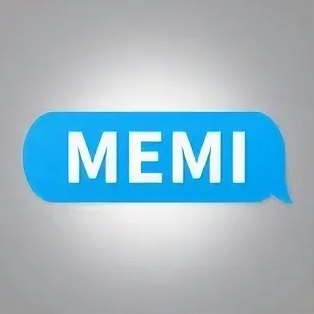 To wrap up, there's an app that lets you make fake dialogues for fun. The UI of the app simulates iMessage for iPhone – so if you really occasionally use it for correspondence, you can fully convince your friends of the reality of correspondence. The app features a whole video tutorial that will show you how the whole system works and what you need to do to get the result you want.
The app lets you create fake messages in chats and whole dialogues with other people. Thanks to a wide range of options and functions you will realize all your humorous ideas and will be able to successfully apply them in the drawing.
Also, the app allows you to delete some messages from your correspondence, simulate battery life, message editing time, and much more. You may even think that this is a real messenger where you talk to yourself. You'll have a variety of dialogs, messages, and users you're talking to – a huge space to make an epic joke.