Have you ever wondered what the future might hold for you? What will happen tomorrow, the next year or in the years to come? Do you want to know when you will meet your true love?
That way you need a palm reading app for your mobile device. Any of these apps won't cost you a single penny, and will is always in your pocket.
Palm reading apps are a great way to learn about everything from your love life to your financial life, from your physical health to your spiritual health. A palm reader can even reveal your destiny! And along the way, you'll learn about possibilities around luck, fame, travel, and career.
So we're presenting you with the list of the best palm reading apps for Android & iOS users.
Basirly
Basirly is the first app that offers you fortune-telling with real psychic readers reading your coffee cup, palm, face, tarot cards, interpretation of dreams, and love! The app also allows you to get divination through spiritual consultation and daily horoscopes.
The app uses simple, quick, and entertaining tests to give you detailed results about your palm lines, palm fingers, and palm marks. All you need to do is to simply send your request (voice or text) and take a picture of your coffee cup, your face or your palm using Basirly app and send it to one of our gifted Psychic Readers.
It may contain ads on its free version, but you can easily remove it with its subscription option. You will always receive your reply privately within hours. Wherever you may be, you can get your readings in just one tap
Using this app you can easily train yourself into the palmistry art.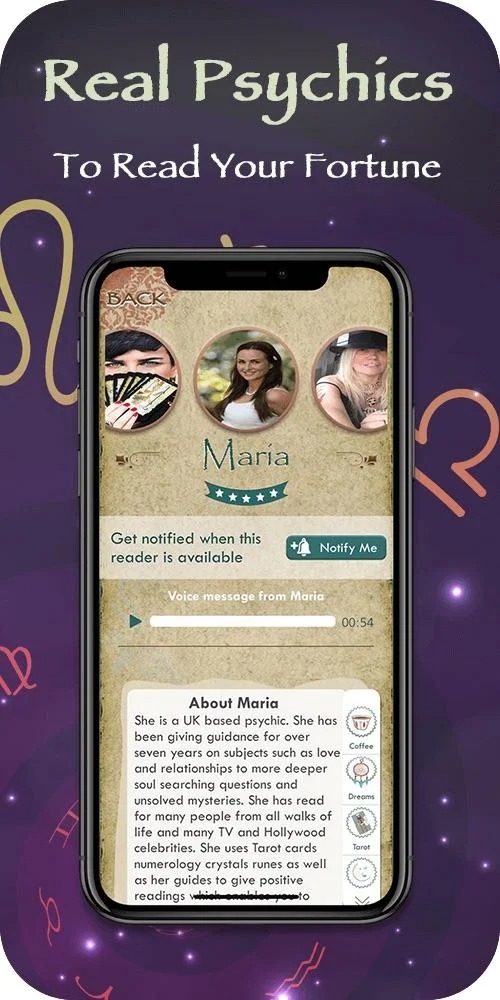 You may also like: 13 Free Psychic Reading Apps for Android & iOS
Palm Reading – Real Palmistry
Palm Reading – Real Palmistry is a mobile app for chiromancers. It allows you to get accurate analytics and predictions about your destiny through palm reading. Find out your future without fortune tellers using the simple and easy-to-understand instructions of the Chiromancy app.
Here you can analyze and interpret the main lines on your hand. You can also find out the answers to pre-set questions through hand-line divination.
The app offers an overall analysis of your destiny and personality traits. Here you will get a prediction of your future based on the specific lines of your palm.
The program offers clear and easy-to-understand transcripts as well as explanations of the divination results. Detailed descriptions and significance of each line on your palm will help you learn about yourself and your destiny.
This free app allows you to read hands not only for yourself but also for other users. Here with brief instructions, you will learn the deciphering of all the lines that may be on your palm. Thanks to this, you will be able to make a prediction for any person.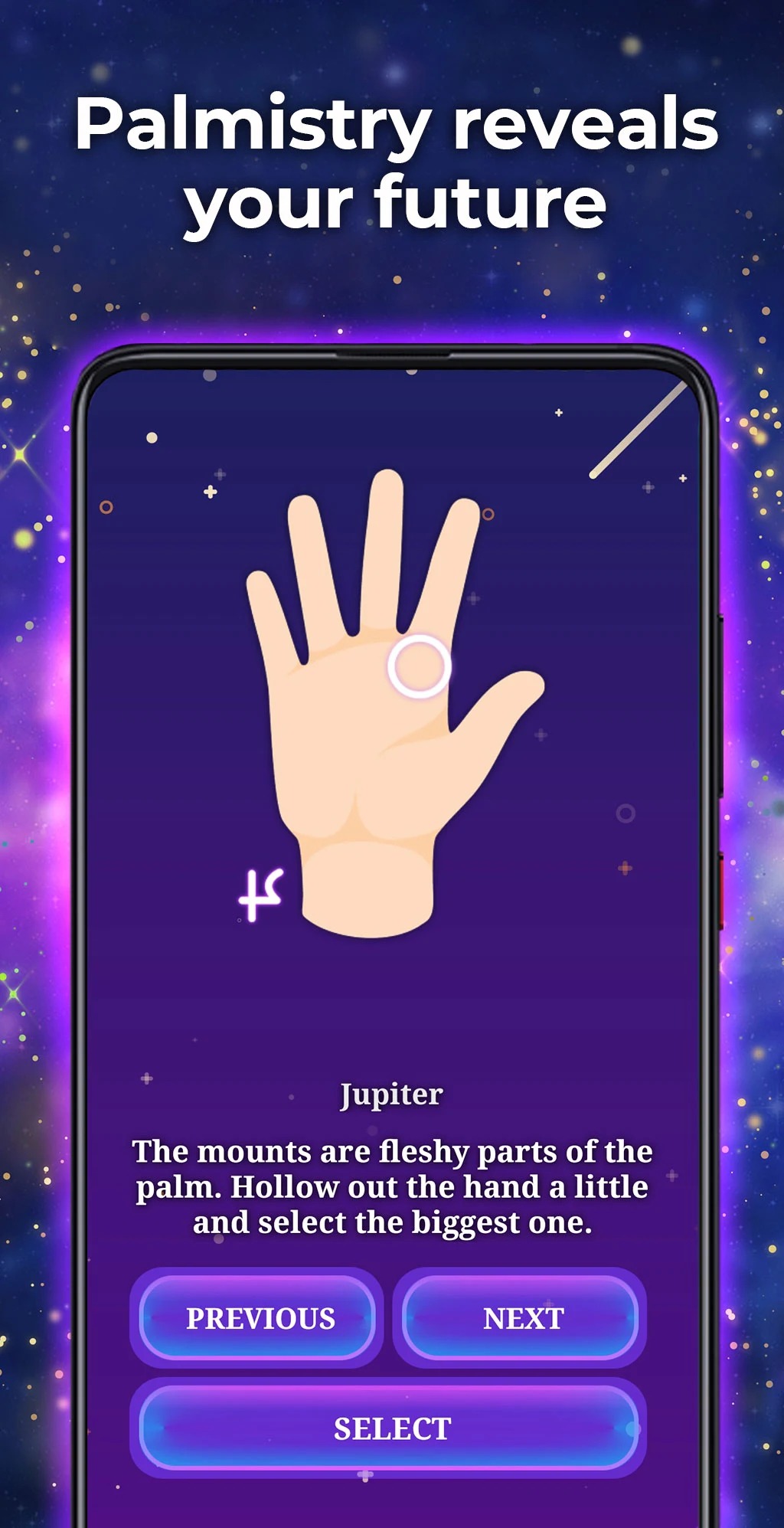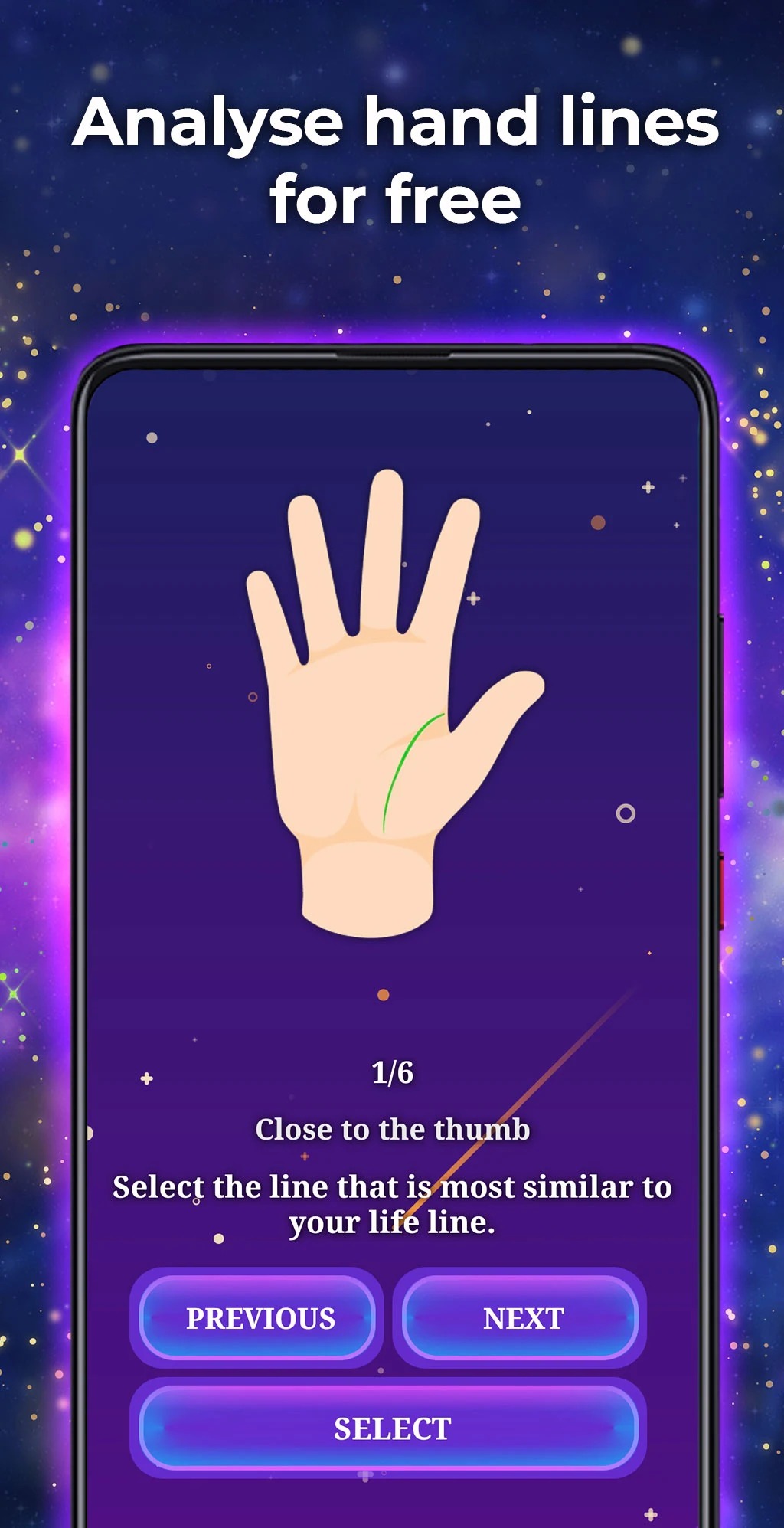 Palm Reader: Palm Reading App
Palm Reader is a mobile app created for palm divination and learning astrology. Here you will be able to know your destiny by the special lines of your hand. Guess your past, present, and future using the app's clear and detailed instructions.
Learn the meaning of each line of your palms to correctly interpret your near future and destiny. Get a daily astrological horoscope that will be calculated according to your zodiac sign.
Take surveys and search for your totem animal. Get tested by zodiac signs and other astrological aspects to find out your compatibility with your other half.
The app allows you to analyze your personality and unique traits. To get your description, all you need to do is enter your date of birth and place of birth. After that, the program will automatically enter the information into the database and will give you certain data on a daily basis.
This app will be free for you, so you can use it without any restrictions. The data from the app can be shared with other users.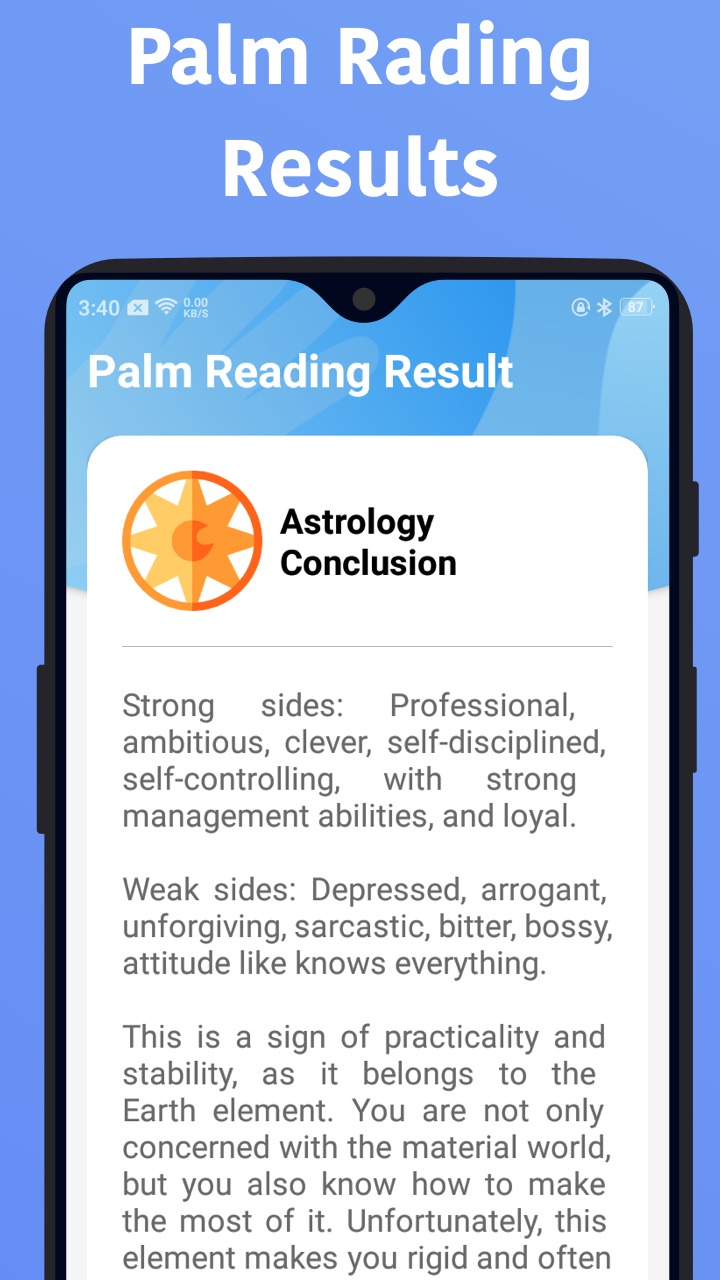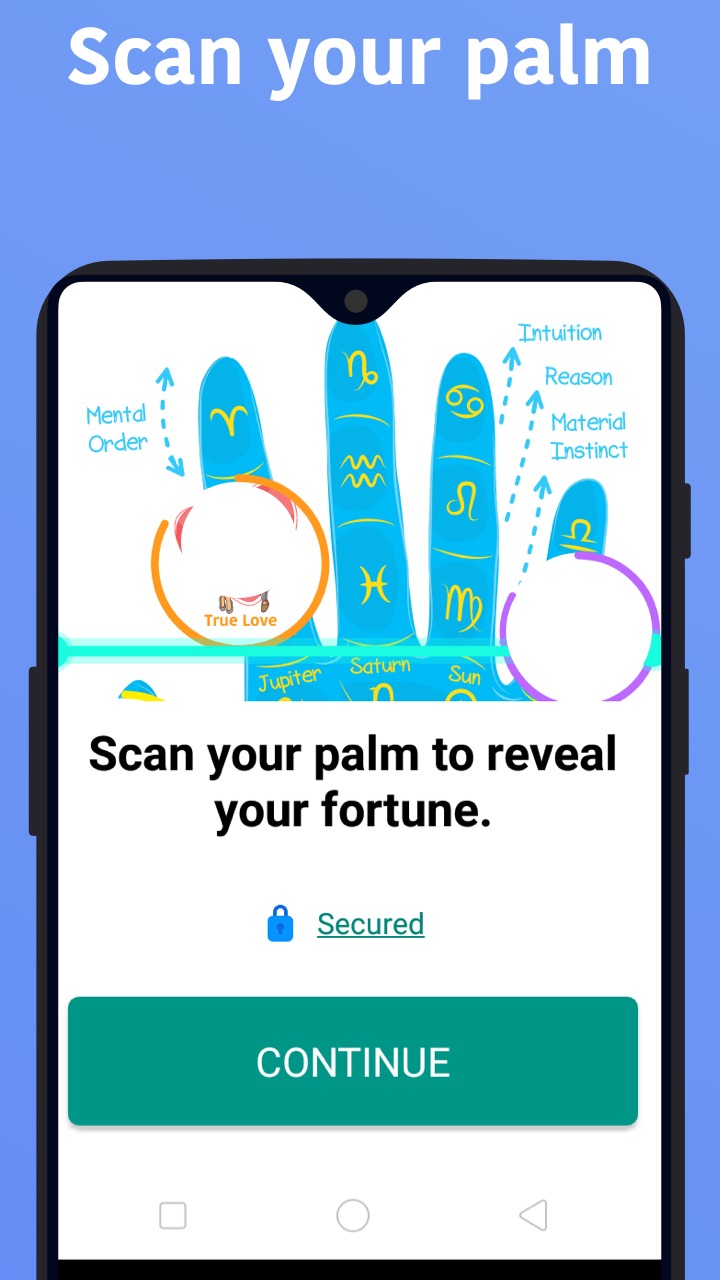 PalmHD
PalmHD is the ultimate fortunetelling app that will reveal your future. This is a professional palm reading and daily horoscope app easy-to-use from the first try. You just need to take a photo of your palm and the app will give you detailed personal results about your love life, success, career, money, and health in a couple of minutes.
PalmHD provides self-understanding with simple and entertaining image tests option. It will help you to easily understand yourself, your personality, and other things you want to know.
This app also provides a compatibility test based on the zodiac signs so you could be sure about your love life. Moreover, it allows you to check the daily horoscope for your zodiac to know what the astrology and the planets have in store for you today. Try it now, you won't be disappointed!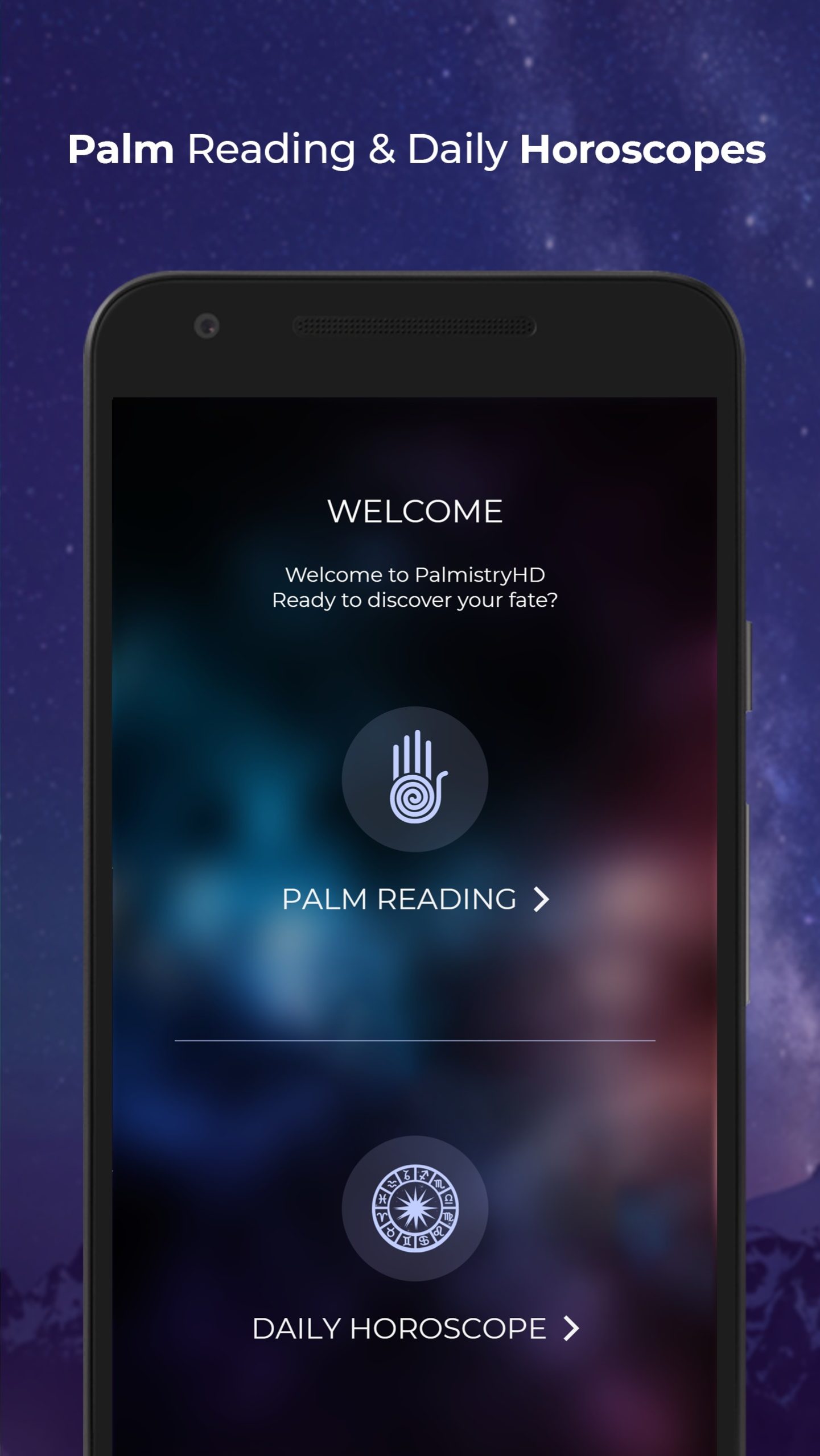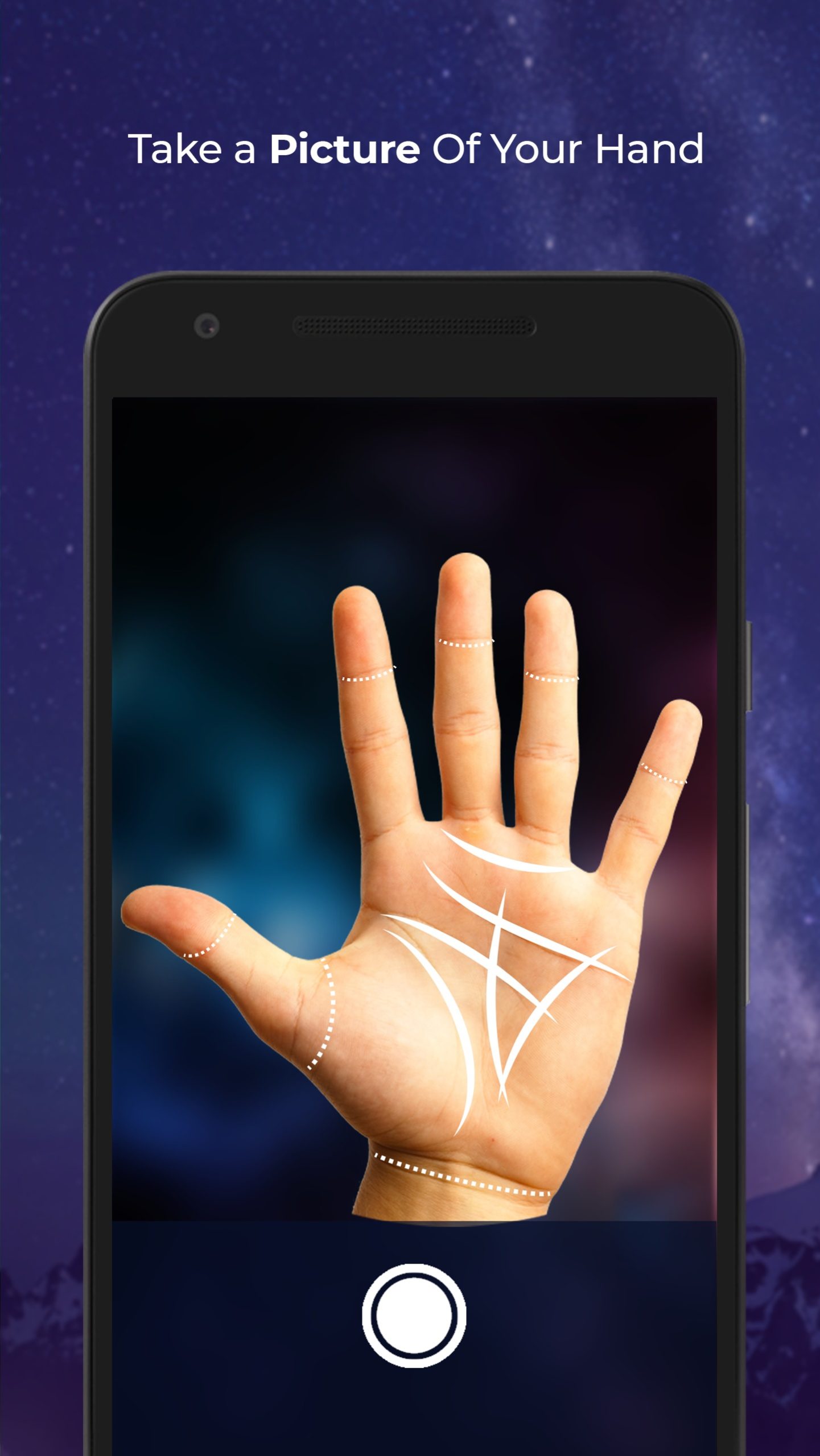 Kasamba
Kasamba is a psychic readings app with a palm reading option that allows you to easily read your palm lines on your smartphone. Along with these the app also allows you to start a chat with strangers and tell them what is in their palm.
Kasamba offers you many interesting features you can try: tarot readings, palm readings, love advice, mediums, fortune-telling, astrology, zodiac sign compatibility, zodiac readings, dream interpretation, clairvoyants, spiritual readings and much more.
This app can help you find a life coach that will connect to your questions, dreams, zodiac sign and destiny to guide you to a brighter future. Moreover, you can easily try different advisors to find your perfect psychic match and have the best possible experience.
Everything in this app is clear and understandable. You can be sure that there will not be any difficulties getting advice because the experts are available all day and night long. Download Kasamba and you will get answers to all burning questions you have.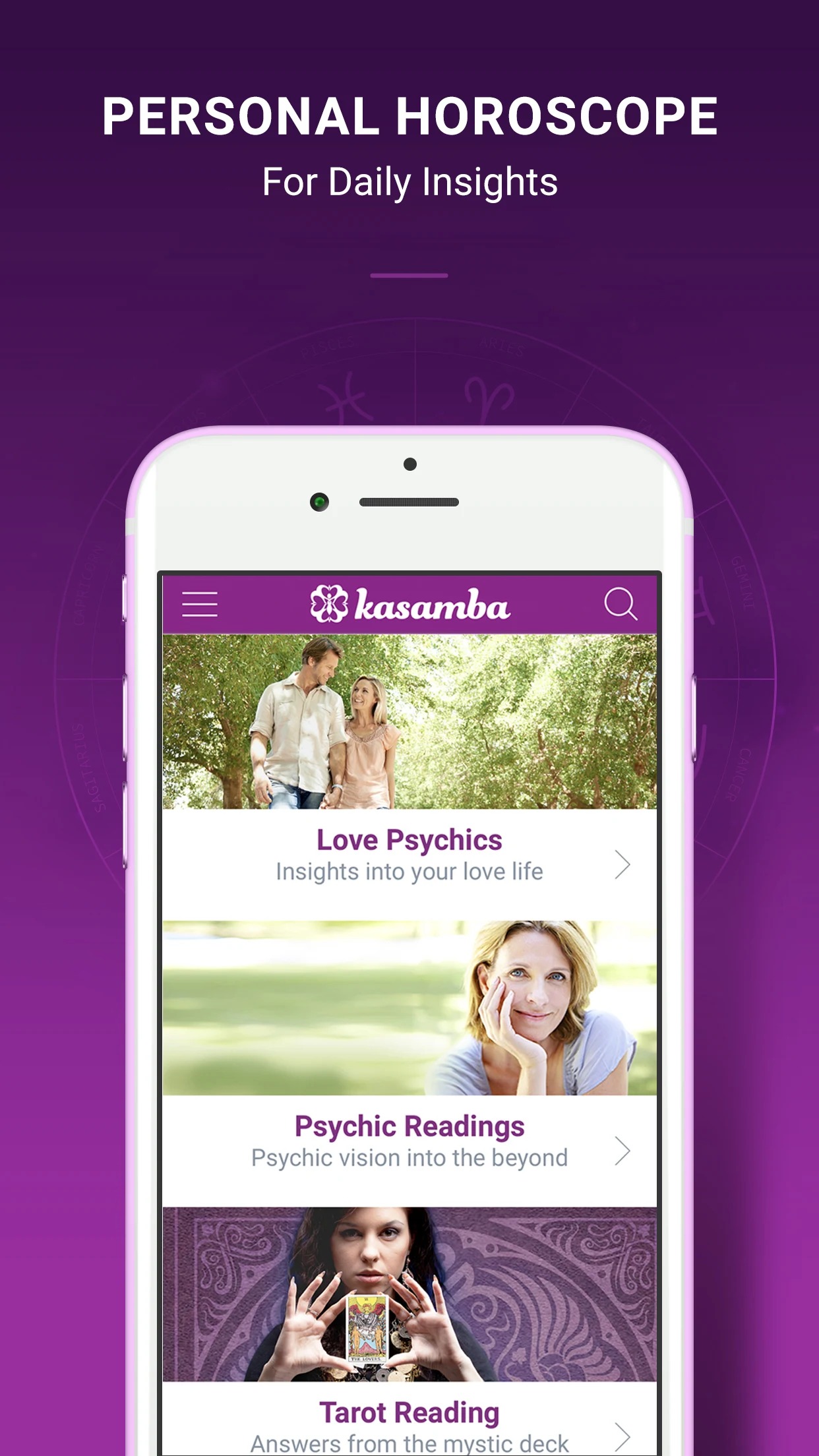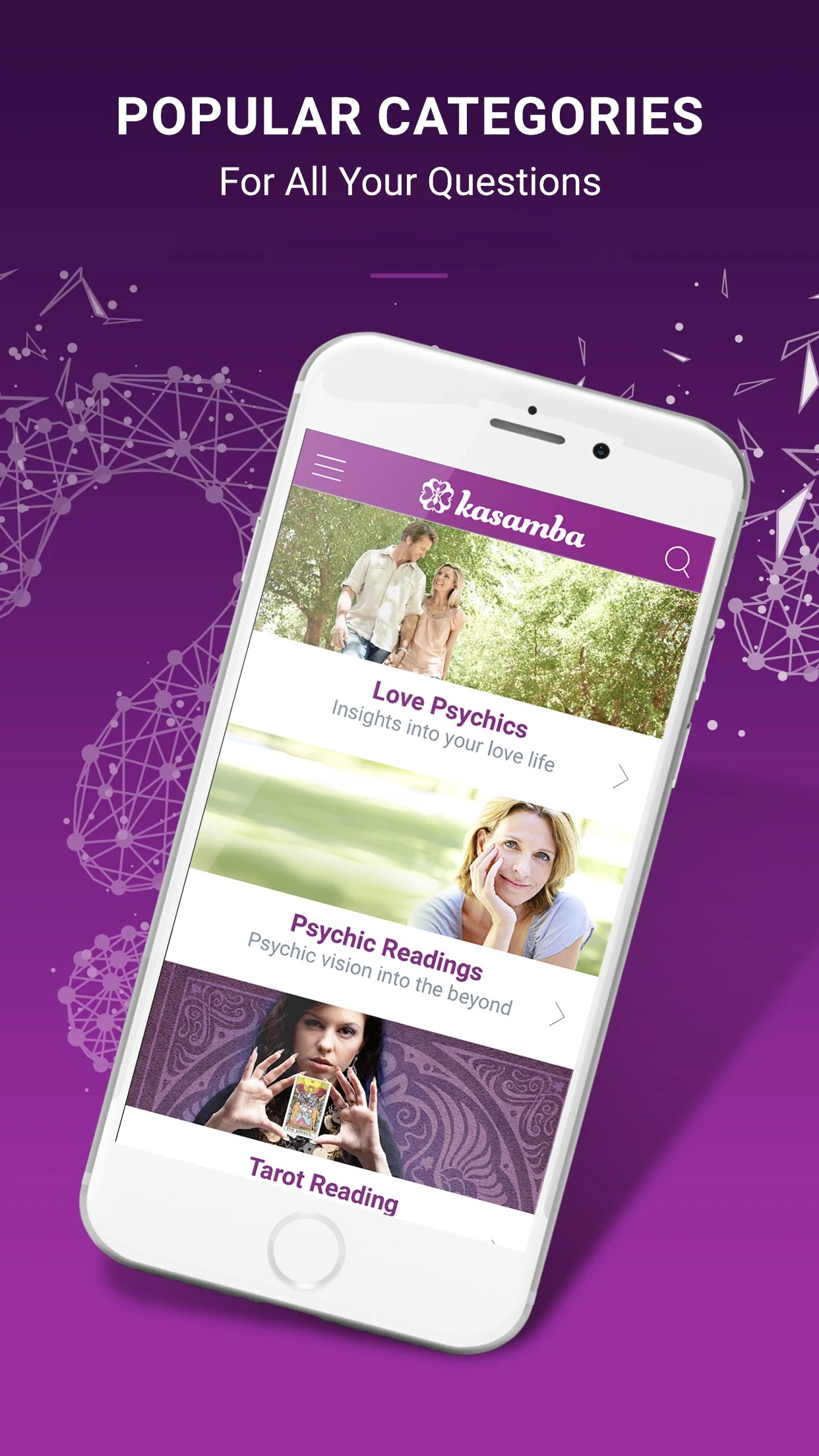 Fortunescope
Fortunescope is a daily horoscope and palmistry app that will reveal what the future holds in store for you.
Using this app you can easily get daily, monthly and annual horoscopes, personalized palm readings, career, work, health, love, and Mayan, and Druid horoscopes.
It covers all zodiac signs so that you can easily read the daily horoscope for your zodiac sign. Fortunescope offers you various daily horoscopes and has different angles at looking at it. Every different fortune tellers have their own peculiar ways of creating a forecast and trying to shed a light on your future.
The app also offers a premium subscription that unlocks full app functionality. That subscription ensures your access to weekly updates of horoscopes. To sum up, Fortunescope is a great app to learn more about yourself and your future.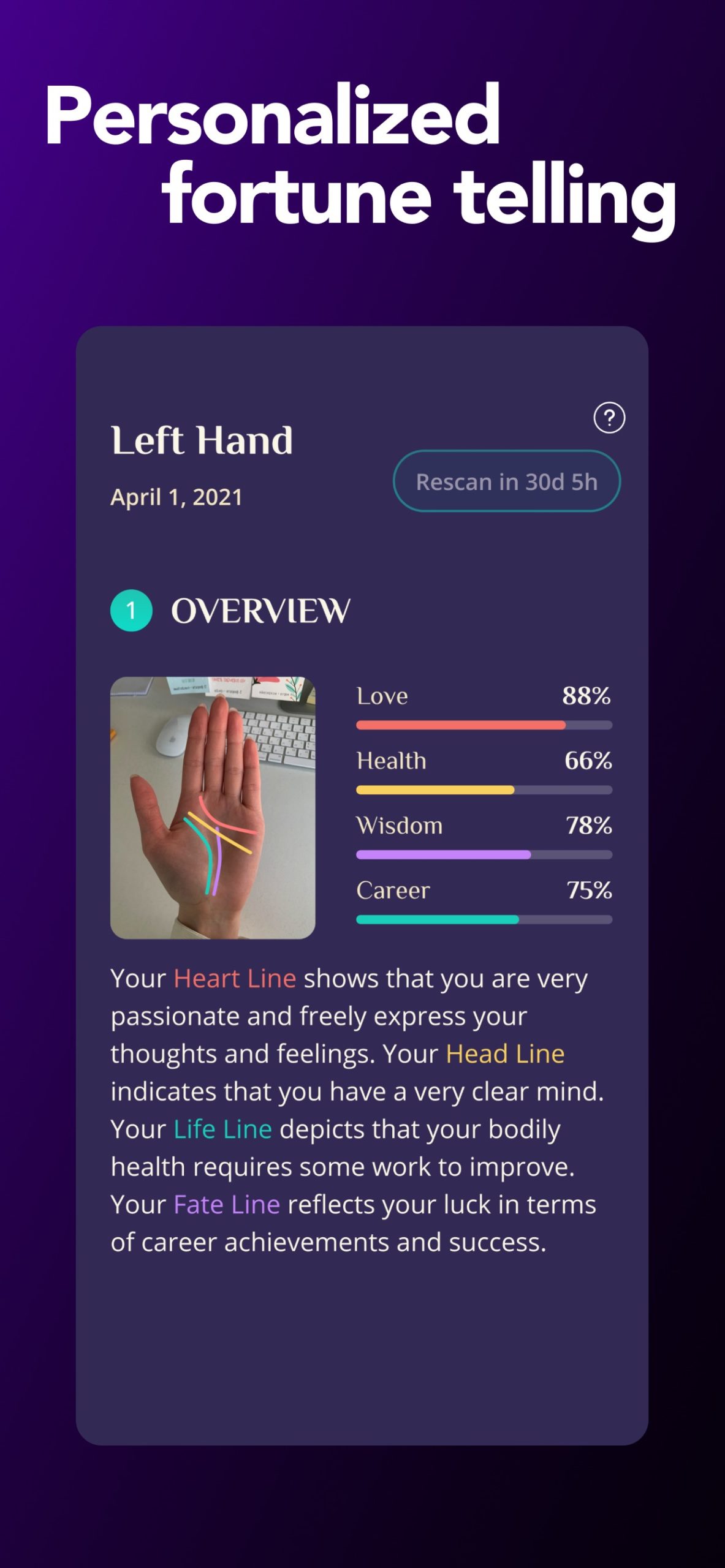 You may also like: 11 Best card matching games for Android & iOS
Palm Reading
Palm Reading is a live palmistry app that helps you to connect with personal palm readers. The app will help you to easily figure out about your marriage line, money line, fate line, children line, and others. To start using this app you just need to take a photo of your palm and choose a palm reader who resonates with you the most.
Then you should send your photo and ask them to read your palm. The app only offers you experienced palm readers who help you interpret your major lines. So don't be afraid to ask them anything frustrating your mind because they will provide an accurate answer in return.
Moreover, Palm Reading is an easy-to-use app that has nice graphics and detailed reading. So have a good reading on this app and you will get the advice on how to make the right decisions and make your life better.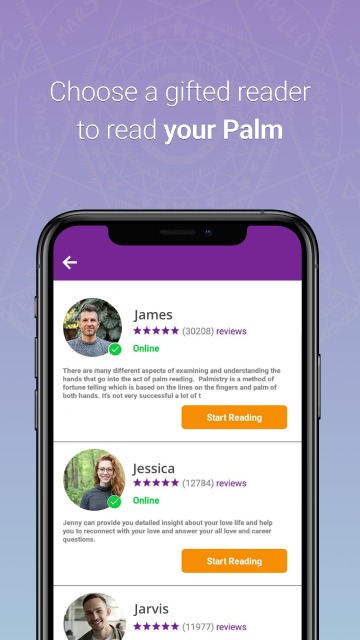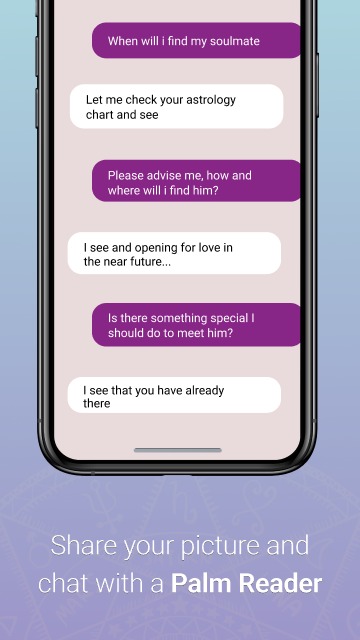 Scan Your Future
Scan Your Future is an app designed to give you instant access to the art of palmistry and astrology. It is the simplest and easy-to-use app for palmistry. This app will help you to learn how to interpret the length of the palm and fingers, the hand types, thumbs, marks on the fingers, the lines, fingernails, the mounts, and timing in the palm.
Using this app you will know more about your personality, your past, and your personal potential for free.
Scan Your Future works simply – it scans the photo of your palm and automatically analyzes it by the powerful biometric algorithm.
This process will take the app a few minutes before giving you the information for reading. Try it out now and get your free predictions.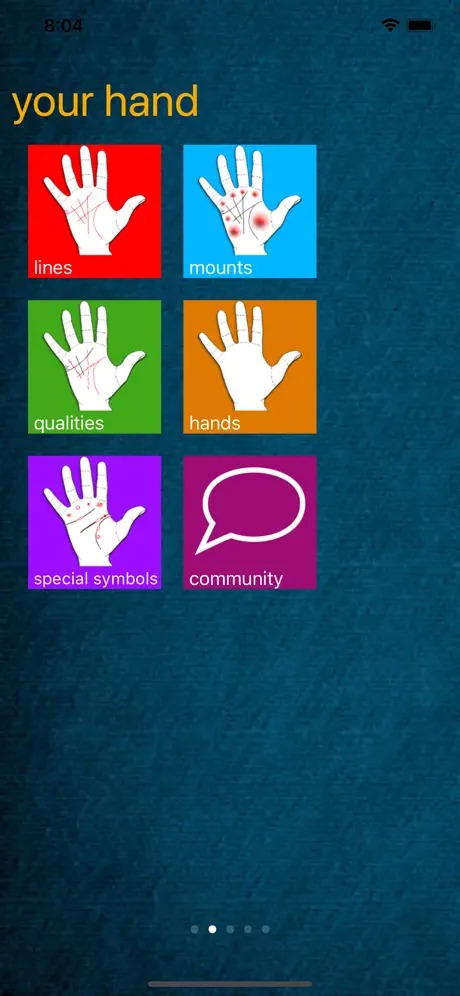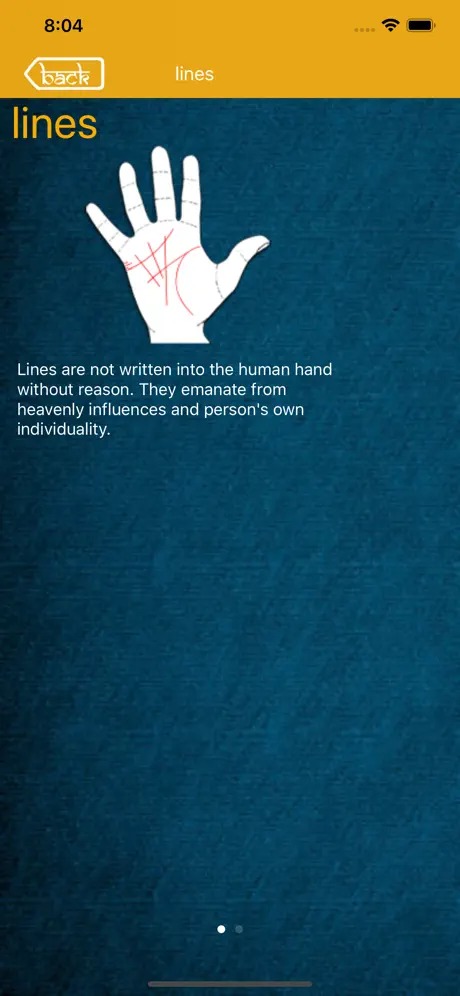 How to Read Palms
How To Read Palms is a free and easy to use app that will help you to learn how to read palms. It is basically a beginners' palmistry guide in your pocket. Using this app you can easily know the most popular and easy methods to learn how to understand yourself better.
This app will help you to discover more about your fortune and future, your health, wealth, life, and lessons through reading palm lines. One of the best and unique features of this app is the ability to read palms including fingernail shapes so you can learn more about your personality.
How To Read Palms also enables you to use it as an app for a psychic reading. Moreover, it offers you an opportunity to learn palmistry by audio. So download this app and learn to maximize your opportunities.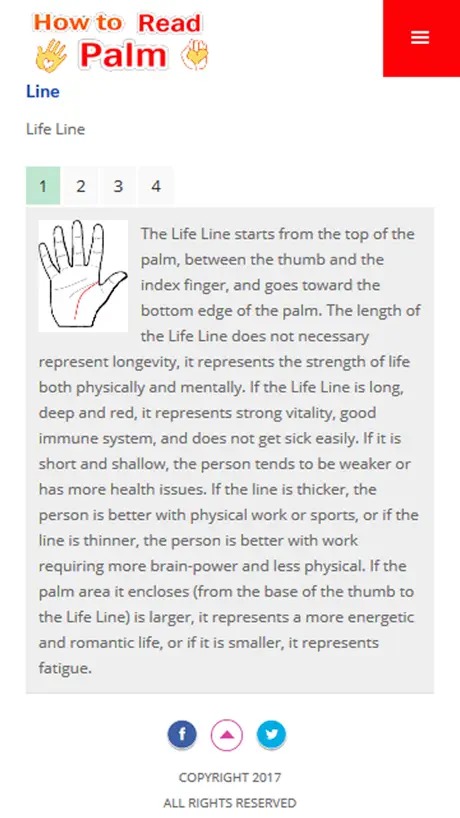 AstroBot
The technologies are developing at an enormous speed and nowadays there are even astrological bots that can predict your destiny. If you are open to all those innovations you will like AstroBot. This app is not that specific so you are going to find several sections here: astrology, tarot, and, of course, palm reading.
There are predictions for every day. In order to read the line of your palm, take a picture of it and upload it to the app. It will do a scan and then will explain line by line, what does your future hold. Apart from that, it is possible to get your birth astrology chart by just entering your birth date, tarot predictions for every day.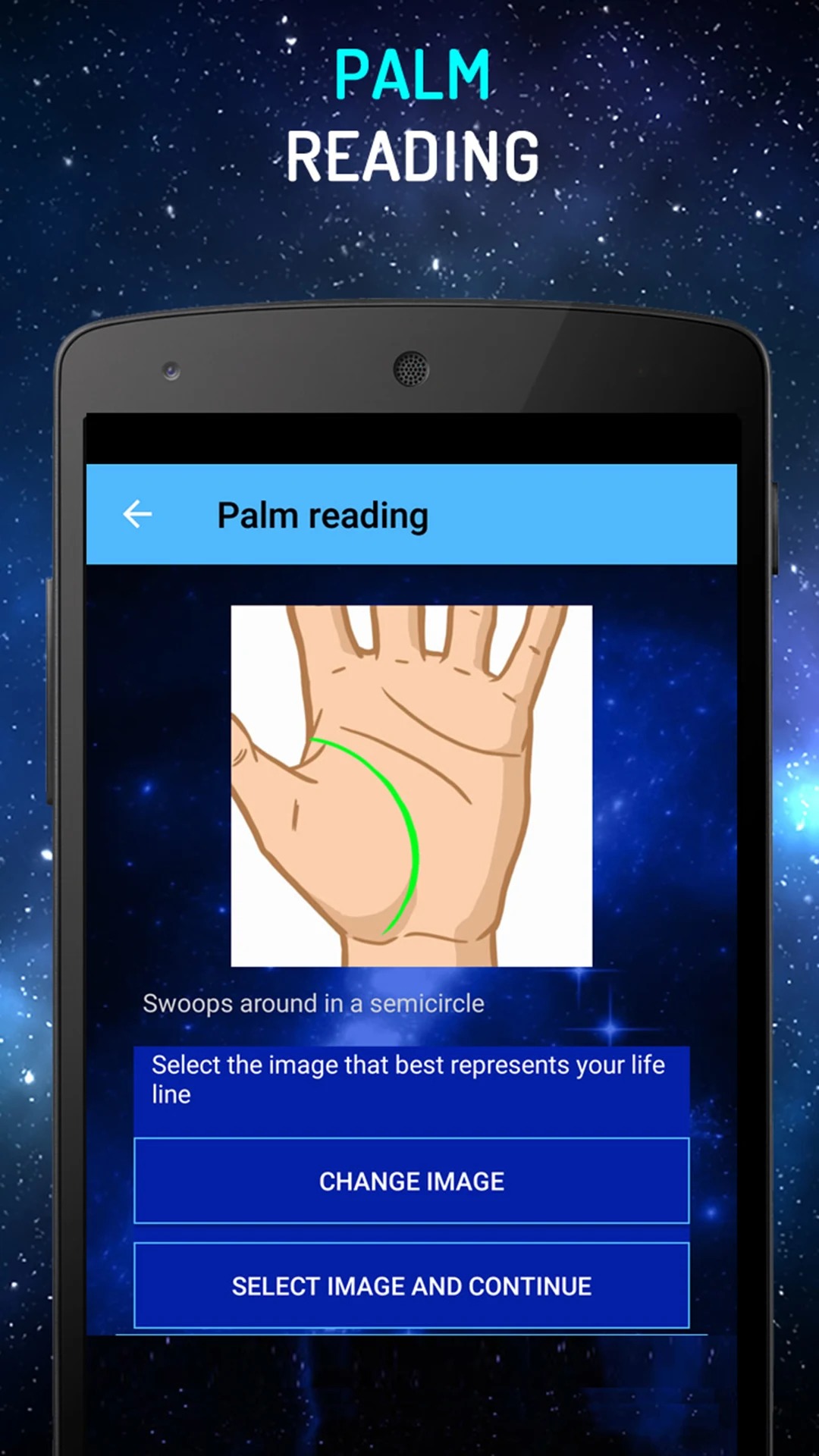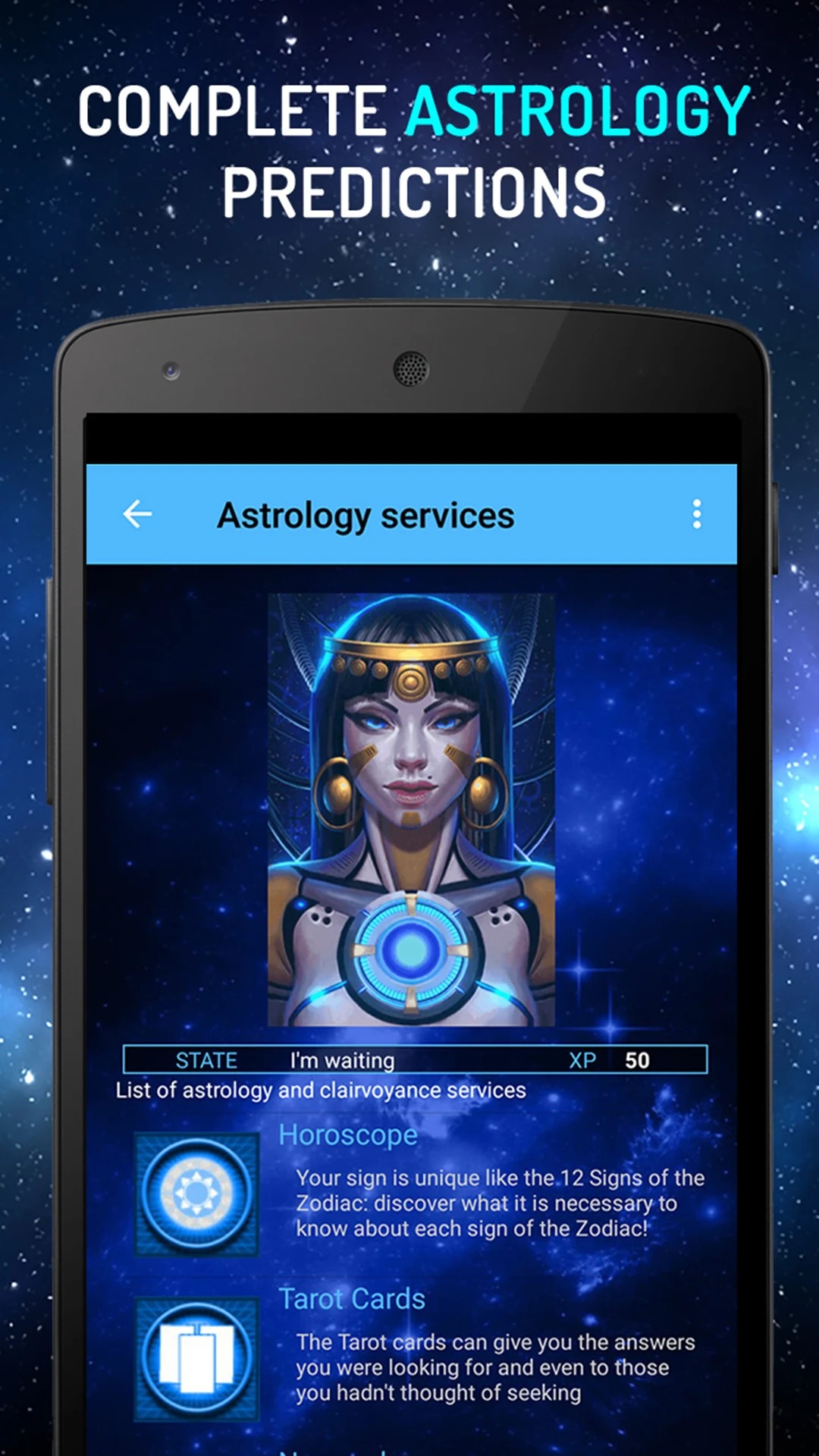 Palm Reading Personality Test
One of the most popular apps in this category on Google Play. Here you will find only the information dealing with the palm reading only. In general, here it will take you 5-7 minutes to read your destiny by the palm.
It works quite simply, and it doesn't have that much of advanced technology in it, like automatic palm scanner and reader however, it has lots of information about the lines on your palm and what they can mean. It is a nice app to learn how to read the destiny of the person by their palm image – not just your own.
The reviews of users are quite mixed – someone says it is pretty accurate and someone doesn't like it at all. Well, here you have to try first and who knows, maybe it works on you! However, there are no other functions except reading the articles about the palm lines.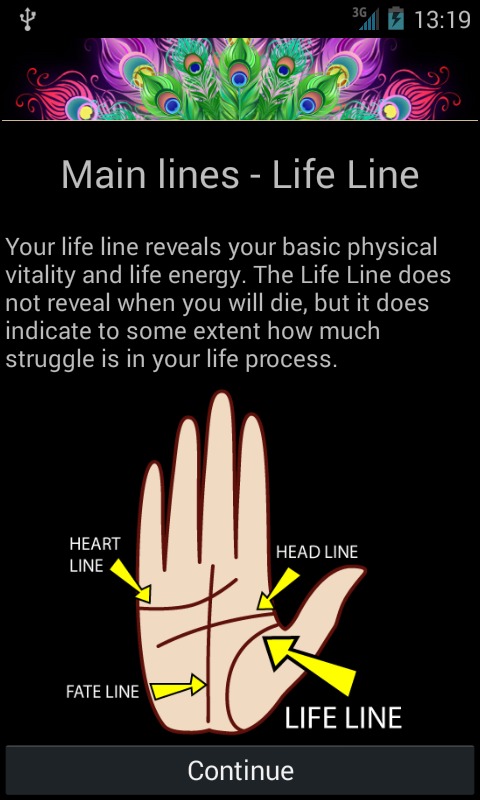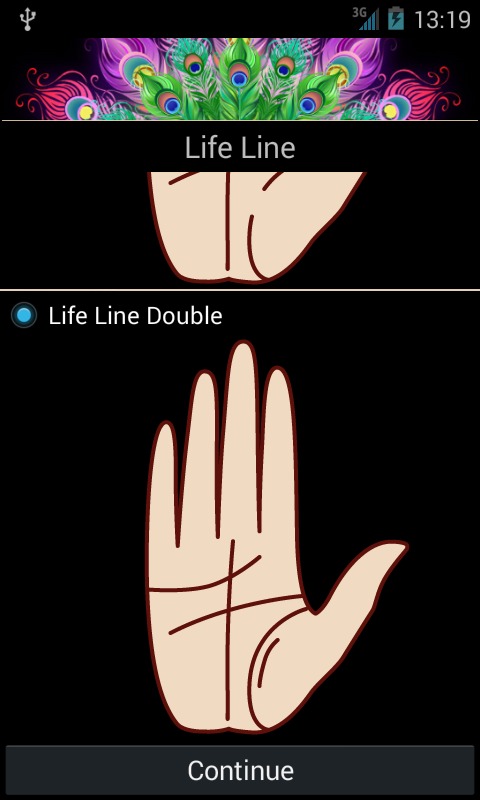 You may also like: 9 Astrology Apps To Read Your Birth Chart on Android & iOS
Palm Reading & Fortune Teller
Palm Reading & Fortune Teller app is designed to predict the future with the help of astrological forecasts and lines on the user's palm.
The main menu of the utility contains two items. The first one is responsible for making daily astrological forecasts. You should enter your date of birth. The tool should make a forecast for you for each day. It is based on the information about your zodiac sign and the position of the planets.
The second menu item handles predicting the future using chiromancy. It is necessary to scan lines on your palm with the camera of your mobile device. A pattern will appear on the screen, which helps to place the hand in the frame correctly.
Thus, the utility photographs the palm and reads the location of the lines on it. On this basis, you will be given a prediction of your likely future.